All Other Video Postings
Sunday, March 24th, 2013
I have some amazing friends for you to meet.
Beginning two years ago, TheBody.com asked me to produce a series of videos ("A Day in the Life: Keeping Up With Your HIV Meds") that would profile a person living with HIV, what their day looks like, and how their medication regimen fits into their daily routine. It was a great opportunity to highlight the everyday lives of people living with HIV, but also to let their spirit and passions come through, and show we are whole people — not simply the virus.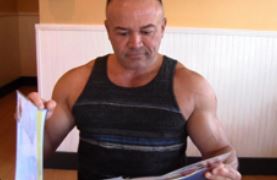 The profile subjects came from all walks of life, in various cities around the United States, and their personalities and interests — their families, their hobbies, and even how they became HIV positive — were all I needed for inspiration.
Below are the eleven videos that have been produced to date for the series (an ongoing feature on TheBody.com and they also have an entire resource center about keeping up with your meds). You can watch the videos here, or follow the link in the title to view the post as it appeared on TheBody. They are each less than ten minutes long; just scroll through them below and find a story that sounds like yours — or better yet, hear what the journey of someone completely different from you is like! Are you ready?
Damaries is from South Florida and could not have been more lovely; we laughed a lot during our day together. Her strength is what impressed me most: she did not come to the decision to start HIV medications lightly. She really did her research before she began a regimen. Filming her story was also a great excuse to hit the beach, since she loves to find her peace and tranquility on that gorgeous sand.
Well, first of all, Tree is adorable. So there's that. He also has an equally adorable dog, who tried mightily to extend his few minutes of fame by sneaking into the camera shots and barking woefully from the other room. For his part, Tree does a great job explaining how he kept his medication regimen despite multiple moves and even being homeless for a brief period. I really like the Brooklyn montage of Tree's neighborhood at the beginning of the video.
What an elegant woman Eva is. She was so gracious during our day together and had an almost regal sense of self. She really impressed me. Not only did she make peace with the man who infected her many years ago, she became an advocate for all women living with HIV and devoted quite a lot of time to volunteer work. She's also an avid traveler — I've never seen so many magnets from exotic places on one fridge in my life.
What a hoot! Robert (Bobby) Darrow and I were childhood friends, when we both performed in community theater together in Shreveport, Louisiana (we were both newsboys in Gypsy, for all you musical theater queens). As we grew, he always got the good parts and I ended up working the spotlight — shining it on him — but I'm not bitter, I swear! Producing this video was a great chance to honor my lifelong friend for the activism he has done since the beginning of the AIDS epidemic. And it also allowed me to honor theater itself, and how Bobby is now back in the very place he and I so loved when we were kids. This one is special to me.
You're going to be blown away by the strength of this woman's convictions — and the strength of her marriage. Brooke learned she was HIV positive during her pregnancy, and not only was her husband completely supportive, he stood by proudly as Brooke became a visible advocate for woman's health, the importance of HIV testing, and their personal struggle to afford HIV medications so that their baby would have a better chance of being born without HIV. And speaking of babies, guess who steals the show in this video?
Khafre was one of the most immediately spiritual people I met during this series. He has a very strong sense of faith and a commitment to his own spiritual principles. He was also in the midst of organizing a fund raising bike ride across the country to benefit HIV/AIDS services for people of color, and I admired his dedication and pure energy. The time he devoted each day to prayer and meditation was really lovely to observe and capture in the video.
Episode 7: Petra Berrios and Efrain Carrasquillo
Petra & Efrain could give the other couples in the series a real run for their money for the title of Most Romantic. You can't help but grin, watching Efrain describe seeing his future wife for the first time at an AIDS conference, where both were community advocates and both were living with HIV. They not only lift up one another during the frustrations of HIV life, they know how to take time to love and enjoy one another, as their salsa demonstration clearly shows.
Tales of triumph over adversity don't come more dramatic than the story of Fortunata. Not only is she the single, proud parent of a gorgeous daughter (the apple doesn't fall far from the beauty tree), she had a devastating accident when she was hit by a car walking across the street — and then had to manage her HIV meds along with a host of others while she recuperated. The fact that she relates all this with such grace was amazing to me. I had so much footage of her simply looking ethereal and lovely, the video could have been twice as long.
Anyone who follows my blog — or HIV/AIDS advocacy — knows what a gift Nelson is to our community. He's been our own Jack LaLanne of HIV, teaching the importance of health, exercise and nutrition since the beginning of the epidemic — the video blogs he did with me on nutrition (where he cleans out my fridge) and exercise (where we hit the gym together) are hilarious and very informative. And, of course, he has a hot body. It might come as some surprise, then, that he's very modest when it comes to showing it. I had all sorts of shots and angles I wanted to do that would have shown of his physique, and he politely demurred. He also was always focused in our interview on what would apply to regular folks living with HIV, rather than the more privileged among us. In other words, the man is a class act, with a humility that speaks volumes about his integrity and commitment.
I've been watching Robert grow as an HIV/AIDS advocate for several years now, since he began POZIAM social network and radio show while still in his twenties. I had fun doing the fast cuts that open his video because I thought it captured the sense of motion and vitality he has. When I become disheartened, wondering where are the next generation of activists on the scene, I remind myself there are people like Robert.
I've always been open on my blog about being in recovery from drug addiction, and George — who survived 27 years of street drugs — and I had an immediate connection. He devotes his life today to service for others, whether it is at an AIDS agency or through various addiction activities. In fact, something he said about his recovery during our interview really made sense to me, and I stopped the camera and shared some of my own story. For nearly thirty minutes he let me pour out some of my own fears and challenges, and listened with the attention of a man who has been there. I think his spirit is well-represented in this video.
To watch George's video, just follow this link to TheBody. This video is so hot-off-the-presses that I'm not able to share it here yet. Follow the link and hear his story.
I learned a lot of each of these people, and I know they represent a tiny fraction of the courage and daily fortitude displayed by people living with HIV every single day. I really want to thank this group for taking me into their homes and lives and allowing me to share their stories with you.
Thanks for watching, and please be well.
Mark
Tags: aids, gay, help others, hiv, lipo, physician, recovery, research, Sexuality, testing
Posted in All Other Video Postings, Gay Life, Living with HIV/AIDS, Meth and Recovery, My Fabulous Disease, Prevention and Policy | 1 Comment »
Tuesday, July 31st, 2012
AIDS2012 was exactly as I had hoped: an enormous "summer camp" for advocates from around the globe, and I had a blast bringing their stories to you. Let others cover the medical updates and the big name speakers. I wanted to give you a sense of the people who are doing the work on the front lines – with a few bigwig interviews along the way.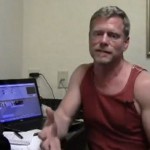 Every day I sought out stories I thought would interest you and took a ton of footage (with the help of my talented camera person and schlepper Tina Robles). After a bite of free food from whatever reception was happening, I tried to make it to at least one evening event. And then back to my hotel, where I reviewed the footage, did my best to conceive a theme for the day, and then started editing. I'm quick at the editing part, but it still took 4-5 hours, into the wee hours of the morning. Then I'd sleep for a couple hours and start again. I'll need the two years between now and AIDS2014 just to catch up!
Here are links and a review of each of the six video blogs I produced during the week. Simply click the title to see the posting and watch the video.
The MSM Pre-Conference ("Gay Day")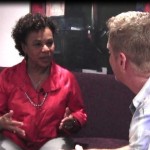 Since less than 5% of the programming for AIDS 2012 is targeting to MSMs (Men who have Sex with Men), a special one-day pre-conference is held the day AIDS 2012 convenes to address the needs and issues of this population.
My report includes a chat with United States Rep. Barbara Lee (right), who has just introduced comprehensive HIV prevention and anti-stigma legislation; the advocates fighting laws that criminalize people with HIV (like Sean Strub and Edwin Bernard), a little social research on Grindr (the gay man's cruise phone app), a chat with Positive Frontiers editor Alex Garner about getting rejected (and rejected others) during the dating process, and a visit to an AIDS2012 Reunion poz social event.
Opening Ceremonies at the AIDS2012 Conference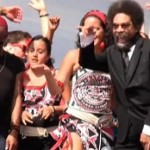 In this brief video episode from the first official day of AIDS2012 the party is rolling, with an outdoor concert (steps away from the AIDS quilt) featuring Weyclef Sean and Cornel West (!), dancing dignitaries, and a somewhat surprise ending!
The fact is, Day One was a light day, the calm before the storm, as people poured into DC and braced themselves for the busy week ahead. And it was my last chance to get a decent night's sleep.
AIDS2012 Day Two: Stigma, Singers and Subways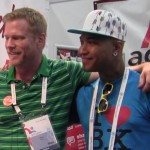 Day Two of the international AIDS conference (AIDS2012) roared through its first full day on Monday, and there are sights to behold. This episode is a lot of fun.
I spent some time in the exhibit hall critiquing the fashions (and the issues) of various attendees with fashion maven Jack Mackenroth (poz and proud veteran of "Project Runway"), started a YouTube rivalry with inspirational singer Jamar Rogers ("The Voice," right), and learned about HIV and aging from an expert with the Terrence Higgins Trust. I also had the chance to speak with the head of the CDC's HIV/AIDS Division about their new "Let's Stop HIV Together" campaign, in which Jamar and myself both participate.
And, with all the talk at the conference about the devastating effects of HIV stigma, I found validation of my own HIV status in the unlikeliest of places: the Gallery Place subway station.
AIDS2012 Day Three: The March to End AIDS!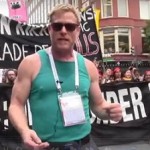 I know my tank top looks kinda slutty, but it was damn hot, people.
Several contingents marched and protested separately throughout the city – marching for housing, and civil rights, and in protest of the pharmaceutical industry's "intellectual property" policies – and then convened in front of the White House. Whereas the march and rally at AIDS2010 in Vienna was a peaceful affair, our proximity to the White House, the aggressive crowd and the police on horseback all lent an air of old time activism circa 1987.
The people included in the video can speak for themselves, and quite eloquently. Maybe it was the emotions of the event — anger, nervousness, pride — but it was an exhausting day. I felt the residue of grief for lost friends in a way I haven't experienced in years.
This is my favorite, no doubt, and I'm proud of the visual and audio techniques I employed to give some historical context to the event.
AIDS2012 Day Four: The Global Village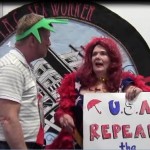 It was time for a tour of the heart and soul of AIDS2012: The Global Village. This massive hall is the only part of the conference open to the public, and it has a grass-roots feel, crafted from the love and devotion of hundreds of community groups who are doing "the work on the ground" in cities and small towns throughout the world.
Thank God I'm a video blogger, because words escape me when trying to describe the colors and displays and most importantly, the committed people behind it all. You're about to meet drag queens who make their living handing out condoms, sex workers demanding an end to criminalization, young prevention workers from far-flung corners of the planet, a stunning photo exhibit from the Ukraine… the list goes on.
AIDS2012 Day Five: Farewell to the Voices of the World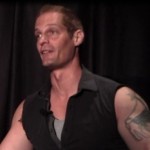 Our little summer camp for global AIDS advocates (and physicians, and commercial interests) had come to a close, and there are images that will be knocking around in my head for weeks to come (and some, forever).
I begin this video with the astonishingly talented performance poet Mary Bowman, a young woman with HIV showing us her heart and soul on stage. It's a jumping off point for this final, brief video, in which I pay tribute to the people on the front lines who are the very essence of this conference. They are the ones with the "star power."
This opportunity to share my experiences at AIDS2012 was a distinct honor and privilege, my friends. My deepest thanks to you all for the many cross-postings and shares and tweets. This was a week I will never forget.
Enjoy the videos, and please be well.
Mark
Tags: Aging, aids, barebacking, criminalization, culture, drag, gay, gratitude, help others, hiv, physician, politics, recovery, Recreation, research, Sexuality, testing
Posted in All Other Video Postings, Books and Writings, Family and Friends, Gay Life, Living with HIV/AIDS, Meth and Recovery, My Fabulous Disease, News, Prevention and Policy | 5 Comments »
Thursday, June 21st, 2012
I took a shower this morning. I am clean. I might work out at the gym later, or maybe the trash bag will break on the way outside and I will scoop up coffee grounds and put them back into the bag. I will then be dirty. I will shower again. And I will be clean.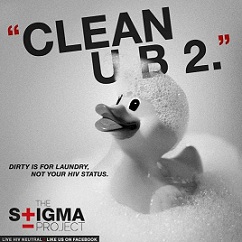 Anyone who questions whether or not HIV stigma is on the rise need look no further than online profiles and hookup sites, in which "Are you clean?" is asked with infuriating regularity. Or perhaps you have suffered the indignity of someone asking you "The Stupid Question" while negotiating a tryst. The sheer ignorance boggles the mind.
Implying that I am somehow "dirty" because I am HIV positive may not be the intention of the person asking the question. Perhaps they are sincerely trying to assess the level of risk they might be taking. But it also implies that they may raise their level of risk-taking should you answer "Yes, I am clean." To place one's trust in this answer, and to base your sexual behavior on it, is precisely how people become infected with HIV.
The person being asked may not have tested recently. Or has been infected since the last test. Or is lying because they're afraid, or ashamed, or nervous, or don't feel safe being honest because of ramifications about which you have no idea. So it's ultimately a fairly useless exercise.
Thus, the ignorance and danger of The Stupid Question. And, because it is asked fairly exclusively by people who believe themselves to be HIV negative, it sets up an "Us vs. Them" mentality. Positive vs. Negative. Clean vs. Dirty.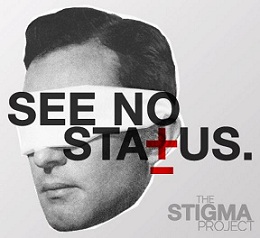 "They don't mean any harm," you may be thinking. Well, words have meaning, my friend. The ignorance evident in The Stupid Question makes it no less offensive. While the intent may be harmless, is does do harm to people with HIV by increasing stigma and driving a further wedge between HIV positive and negative people. Like it or not, it is an assessment of the sexual viability of someone, and by extension, their "worthiness" as a human being.
In my more hedonistic days — which admittedly were not exactly long ago in a galaxy far, far away — I was dumbstruck by the conversations I would have in gay public sex venues, even the most anonymous ones. "Are you clean?" would come the question by the gentleman who was fully prepared to engage in unsafe sex should my answer please him. "Really?" I would answer, "I mean, are you serious? You're going to take the word of someone in a dark room that you couldn't pick out of a lineup?" I would then explain, spoken at times through a three-inch hole in the wall, that if this question was his sole criteria, then he really needed to leave this place and go directly to an HIV and STD testing center. Post haste.
Can we please remove this insulting, dangerous and unproductive question from our lexicon?
There is an alternative to The Stupid Question. You can simply offer your HIV status and see if your partner does the same. If he does not or you don't like the answer, it is your right to decline having sex. It is not your right to berate them for their response. Whatever the case, if you are trying to remain negative then sex with someone you don't know well should only include low-risk activities. If the relationship progresses, you can offer to get tested together and be present for the test results of one another. And that is the alternative to The Stupid Question.
An interesting social marketing campaign has been created by a new organization known as The Stigma Project, which aims to reduce stigma by calling out questions like "Are You Clean?" I appreciate its mission "…to lower the HIV infection rate by defeating the stigma that strengthens it." If nothing else, it has instigated a dialogue by addressing some of the misconceptions and clumsy thinking that stigmatizes people with HIV.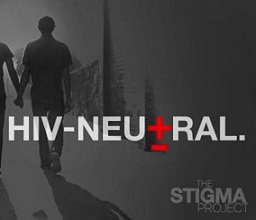 The environment we have created with questions like this one has implications beyond mere social awkwardness. It has bled into our criminal justice system. Laws now on the books are being used against people with HIV who don't disclose their status to sex partners – even when they engaged in safe sex, used a condom, and no transmission occurred. The prosecutions are being conducted in a world in which disclosing your status – admitting you are "not clean" – has become increasingly difficult to do because of the very stigma generated by things like The Stupid Question.
To learn more about how criminalization has become a Kafkaesque nightmare for many people, check out some new addictions to the video library for the new organization The SERO Project, the brainchild of activist Sean Strub that is directly addressing HIV criminalization.
If you really want to be heard and make a contribution to this dialogue, I strongly urge you to take a few minutes and answer The SERO Project's new survey that gauges your attitudes about when and whether people should disclose their HIV status. Even (and perhaps especially) if your views run counter to mine, your input is most welcome and extremely valuable.
Finally, National HIV Testing Day is next week on June 27th. If you're reading this after that day, please replace it with any date in the next month. Because the funny thing about HIV-negative test results is that they have a very short shelf life.
Last year I produced a short video, "In Praise of HIV Negative Gay Men," because as an HIV positive man I feel more of a license to say things freely, such as what an accomplishment it is for a sexually active gay man to remain negative. And it was meant with all sincerity (as with all my videos, be my guest to re-post). Alas, it's awfully tough to heap praise toward one side of the "viral divide" without offending the other, and the video was received with decidedly mixed reviews. Some people thought my delivery was deliberately sarcastic. Or demeaning to those who were positive.
While I admit my theatrical presentation could possibly be misconstrued, I do find it interesting how people project their own attitudes onto what they view, particularly when it comes to HIV status. People are touchy. You know, like when they get asked The Stupid Question. At any rate, check out the video, clear your mind, remember I'm actually a totally sweet guy, and see how the message strikes you.
"Are You Clean?" meanwhile, isn't a message with value in any context. As a matter of fact, it's downright filthy.
Mark
(Artwork credit: The Stigma Project)
Posted in All Other Video Postings, Gay Life, Living with HIV/AIDS, My Fabulous Disease, Prevention and Policy | 32 Comments »
Tuesday, June 28th, 2011
Storytelling is a crucial part of our culture, and not simply for entertainment value. Sharing our stories can heal our pain, educate others, and help us relive our happiest triumphs.
This video is quite simple, really. One man explains to you what happened to him, from becoming one of the first AIDS patients in San Francisco to his life today in the service of others with HIV. Dab Garner has clearly put things into perspective, and his calm manner shows a man at peace with his fate, his survival, and the ghosts around him.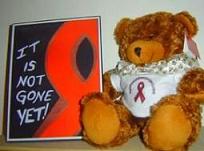 It's an amazing story, actually. And considering the importance of passing our history down to younger people, it might not be a bad idea to share this video with someone you know, maybe even someone under 35 years old.
But for now, let's allow Dab Garner to simply speak for himself.
Thanks for watching, and please be well.
Mark
——————————————-
PLUS…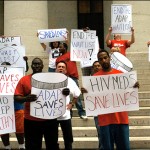 The latest volley in the debate among prevention advocates regarding "test and treat" is an interesting article by AIDS Healthcare Foundation consultant James Driscoll. His Washington Post piece, "HIV Treatment can be HIV prevention," urges more access to medications and better funding for programs like the AIDS Drug Assistance Program. Driscoll is convinced that we can get a handle on the epidemic through increased testing and by treating those who test positive. As he writes: "Science has proven what many at the people doing primary care and others at the forefront of the epidemic have long suspected: HIV treatment is remarkably effective HIV prevention. A recent study from the National Institutes of Health has shown that treating HIV patients with antiviral drugs makes them 96 percent less likely to pass on the virus."
Tags: aids, culture
Posted in All Other Video Postings, Living with HIV/AIDS, My Fabulous Disease, News | 9 Comments »
Thursday, May 5th, 2011
God could not be everywhere, so he created mothers.
~Jewish Proverb
My mother raised six children, topping off this great achievement with yours truly. Yes, I'm the youngest, which explains a lot, but not all. To understand the rest, you'd have to know the woman. Or, perhaps, simply be a mother yourself.
Mom was there for her kids during the years my father spent in far flung corners of the world flying B-52′s as a pilot in the Air Force for more than thirty years. Mom had to be all things: nurturer, disciplinarian, confessor, judge and jury. She was the parental constant, and she performed it all admirably (and stylishly, if you ask me).
Once I was old enough to safely get home from school on my own, Mom went back to school herself. To everyone's surprise but hers, she got a Master's Degree — even spending a semester at Oxford — before starting a prestigious career as head of Louisiana State University's library. She has since retired but could easily keep a smirk on her face for the rest of her life for all of those poor fools who, like me, thought her talents stretched as far as PTA meetings but not much further.
In 1985, she approached the news of my HIV status with the same pragmatic resolve as her career. She studied up, listened when I needed to talk about it, and traveled to Los Angeles to join me for a weekend educational retreat for people with HIV/AIDS and their allies. I'll never forget her attending a breakout session on safer sex and then catching up with me to say, "Mark, explain rimming."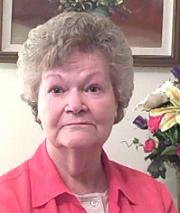 Her life has been the kind of roller coaster you might expect for a woman who has raised six kids, seen a few wars, and watched two gay sons negotiate the AIDS epidemic.
There are questions I have always wanted to ask Mom about finding out about my HIV status during the darkest years of the pandemic, and how it felt for her to go through a family AIDS tragedy. In my video interview with her (above) from last year, she never flinches at the questions.
This Mother's Day, I hope you are fortunate to have a supportive mother to call or remember fondly. Thank God, mine is not unique in her capacity to empathize or love unconditionally.
——————————————————————————
PLUS…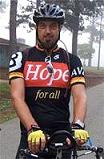 Exactly 21 years ago today, my friend Jonny Wood (right) tested HIV positive. Like many of us, he has channeled his gratitude for his good health by giving back to his community, and next weekend Jonny will participate in the grueling AIDS Ride to raise funds for the Emory Vaccine Center. You know I never hit you up for donations, but if you can afford even a modest contribution, his official web page for his AIDS Ride makes it really easy and secure to donate. No donation is too small, my friends. Isn't it amazing that so many of us who lived through the dawn of this epidemic are not only still walking and talking, but riding their bikes for hundreds of miles in hopes of finding an effective vaccine? You go, Jonny.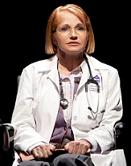 Larry Kramer's searing indictment of society's response to AIDS in its early years, The Normal Heart, is back on Broadway and just racked up five Tony Award nominations, including for Ellen Barkin (right). "Powerful" hardly describes this primal scream of a play, and its fitting that this 1985 masterpiece has been remounted as we commemorate 30 years of the epidemic and as our community commitment to AIDS continues to be diluted by time and treatment advances.
As always, my friends, please be well.
Tags: aids, family, gay, gratitude, help others, recovery, research
Posted in All Other Video Postings, Family and Friends, Living with HIV/AIDS, My Fabulous Disease | 6 Comments »
Tuesday, February 22nd, 2011
"The suspense is terrible. I hope it will last."
– Oscar Wilde, The Importance of Being Ernest
How was this judged, exactly? I was afraid you might ask. Not on the number of hits or any formal voting procedure. I relied purely on feedback received through the year and from posted comments, but mostly, umm, I picked my favorites. So there.
The Top Ten Posts from My Fabulous Disease
presented in reverse order
—-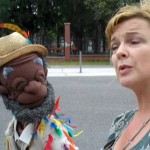 #10. The Wisdom of Youth at AIDS2010. My skills (and physical stamina) were sorely tested when TheBody.com sent me to Vienna for the 2010 International AIDS Conference. Every day was a sprint around the massive conference center in search of stories that inspired or amused me. In this episode, I was blown away by a collection of teenage (!) activists from around the globe who gave a press conference and then chatted with me (try being nineteen and an HIV advocate in Afghanistan). Then I interviewed an actual muppet with No Strings, a program that uses puppetry to communicate with African children about AIDS, transmission, and grief. Awesome.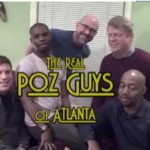 #9. The Real Poz Guys of Atlanta. Nothing has been more important to my long term sanity and well-being than the support of friends, so I decided to let you meet a few of them in this ongoing series of videos. In this, our second get together, my friends Craig, James, Antron and Eric and I (all of us are living with HIV) bake brownies — recipe included in the post! — and dish about our HIV, doctors, families and love lives. To top it off we all engage in some surprisingly moving "show 'n tell," by bringing things to our dinner that represent something about life with HIV. If you need to feel the love of friends right now, check this out.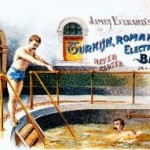 #8. Locker 32, your room is ready… to be hosed and sanitized. Okay, so here's my bawdy comedy side, in a farewell essay to the gay baths. In my former, youthful and/or drug fueled days, I was a staple in such establishments, and the value of how one looked sauntering about in a towel was a misguided priority that, frankly, I'm still working to shake from my world view. But there's no such depth in this funny essay, just a final look at the baths on my very last visit, or as the piece begins, "the last time I went to the baths… I stepped in poop." Hold your nose, and enjoy!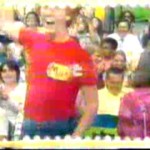 #7. The Price is Right, thirty years after coming on down. "When I was 19 years old, I vacationed to Los Angeles and won a car on The Price is Right." So begins my book "A Place Like This," my first-person account of my years in Hollywood in the 1980′s. I use the game show story to reflect on the young man I was and what dreams I had, while AIDS looms in the near distance ready to wreck the plans of a generation. I've always liked this as its own essay, though, and thought it would be fun to include the actual footage of my winning the car, so the reader can watch the little story come to life.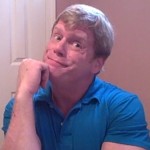 #6. My T-cells Could Use a Facelift. I've probably posted the heart and soul right out of this poor video, using it more than once this year, but it remains a favorite of mine because it strikes the heart of my issues as a gay man, a man with HIV, and an aging one at that. We're the guys that can still remember being youthful but we just don't quite hack it in the cruise clubs anymore. I know I shouldn't miss it, and yet… The video also lets me show off my butt pads and discuss my not-so-subtle tactics to avoid growing up. Maturity is hard won in my household, my friends.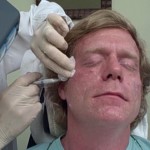 #5. A Facial Wasting Update. This is when I realized the real potential of my little digital camera: when Dr. Gerald Pierone agreed to let me film our consultation about my facial wasting (lipoatrophy), and the procedure to remedy it. This episode is actually our second video together, when I returned for a follow-up treatment — it reviews footage from the first visit but also gives a more accurate look at the treatment results. At the end of the first episode, I was so pleased with my new face that I shot my closing with such bright light I looked like I was voguing in a Madonna video. I don't make that mistake again.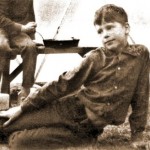 #4. I am the man my father built. Why are there passages in our life that we return to, again and again, those milestones that shape us and serve as references points our entire lives? Camping in the woods would seem an unmemorable scenario for a young gay boy like me (behold my pubescent self, right, in repose). Dad wasn't trying to butch me up, he simply reveled in being different, like pitching a clear plastic tent when all the other fathers and sons on the campout had normal ones. But every time dad instilled in me the value of being different ("that's the beauty of it," was his most common exclamation), he was preparing his son for the world in a way he never imagined. A love letter to my dad, and I hope you'll read it.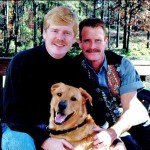 #3. Examining death, including the one I caused. To be honest, I thought I was doing my ex-partner Chris Glaser a favor by reviewing his most recent book. But that blithe arrogance evaporated when I read his elegant book about death, "The Final Deadline." Chris devotes chapters to manners of death and their lessons for the living, and to my surprise includes one about the death of our relationship and there, suddenly and in black and white, was the wreckage of a romance, and the crushing hurt I had caused when I chose my escalating drug addiction over my partner. Reading this book would enlighten anyone, but no one more than me. Chris' capacity for forgiveness and finding teachable moments is more beautifully rendered in his book than anything I might conjure.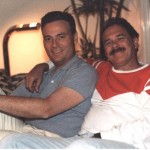 #2. Once, When We Were Heroes. Another one I've posted to death — the video version has been on my main page for ages — but it's as if I'm afraid I'll never write something quite like it again. It sprang from my observations about so many of us that lived through the horror of the 1980′s and how mundane our lives are today. So many of us were called upon to do courageous things, or withstand terrible grief, and today we're shopping at Macy's and planning brunch. Which is a miracle and perfectly allowed, of course. It just makes me realize that you can never know what the man on the treadmill at the gym might have once withstood, or how resilient our own spirits are, when we once thought they might never survive.
And the #1 blog posting of my first year is…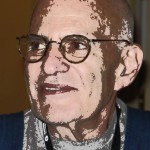 #1. The Day Larry Kramer Dissed Me. Pure whimsy, no doubt about it, and the funniest part of this fictional account of a disastrous trip to the mall with Larry Kramer was how many people didn't know I made the damn thing up. Not until they read the footnote. Reactions were all over the place: how dare I ridicule an icon, they wanted to know. I would be dead if it were not for him, they wailed. And "this is hilarious, please do HRC next!" I have not had the honor of meeting Larry Kramer but idolize him as an activist and as a writer. And if my "six degrees of Larry Kramer" friends are telling the truth, the man himself got the joke and liked it (and even left a posted comment for all to see).
Honorable mentions: My provocative chat with activist and POZ Magazine founder Sean Strub, "Five Things About HIV They're Not Telling You," had prevention advocates either impressed or aghast, and that's a good thing. My favorite little video was the Gay Pride PSA That Will Never Air, which begins with funny stories before it punches you in the gut with a message about drug addiction. And speaking of addiction, there's a precious vision of recovery is in the simple essay "A Dance to an Atlanta Night," in which I enjoy some simple pleasures with friends who have seen me at my worst.
I feel like I'm hitting my stride. Thanks to all of you for your words of encouragement, and I mean that. This has been an awesome adventure because of you. As always, please be well.
Mark
——————————————–
I hope you will consider "sharing" this via the buttons below with anyone who might enjoy an introduction to the blog. I love reaching new readers. Thanks.
Tags: A Place Like This, acting, Aging, aids, barebacking, culture, drag, family, gay, help others, hiv, lipo, meth, physician, politics, recovery, Recreation, serosorting, Sexuality
Posted in All Other Video Postings, Books and Writings, Family and Friends, Gay Life, Living with HIV/AIDS, Meth and Recovery, My Fabulous Disease, News, Prevention and Policy | 2 Comments »
Tuesday, February 15th, 2011
(This is an updated list; ignore the posting date above.) Here is a brief description and link to the entire collection of My Fabulous Disease videos, stretching back to the premiere episode in 2008. The videos have been viewed in classrooms, at conferences and in support groups, and you're welcome to re-post and share with proper credit.
This list is always available to you for browsing — just look under Categories on your right for "A LIST OF ALL "MFD" VIDEOS."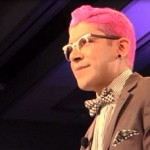 The Inspiring Advocates of the 2013 U.S. Conference on AIDS September 16, 2013. In my video blog recap of the annual conference sponsored by the National Minority AIDS Council, you'll meet as lot of people addressing HIV stigma in various ways. You're also going to meet advocates of both the celebrity variety (Mondo Guerra of Project Runway (right), and photographer Duane Cramer) and those doing the work on the ground in communities large and small. As usual, it was the people and their personal commitment that caught my attention, and this recap is a salute to their efforts.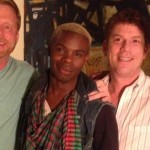 The Real Poz Guys of Atlanta III Sepotember 2, 2013. Why Andy Cohen isn't badgering me with phone calls to bring this series to Bravo, I'll never know. Nearly four years ago, I invited four friends living with HIV over to my place for a night of devouring brownies and sharing secrets, while my friend Charles captured it on video. The result was "You Gotta Have Friends," the first episode of what would be renamed "The Real Poz Guys of Atlanta." The second episode was posted more than a year later (you can see a recap and both previous episodes here). And now, episode three.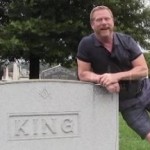 A Totally Gay Tour of Congressional Cemetery July 16, 2013 You haven't lived until you have hosted a game show in a cemetery. There I was, laughing and being silly while standing directly over the remains of more than 25,000 of the dearly departed. And I was doing it with the authorities. When I asked the president of Congressional Cemetery, Paul Williams, if he would play a game with me on camera for this blog, he took it all in stride. Because my blog has always been about living joyfully with HIV, perhaps this video brings that philosophy to its logical conclusion: accepting the passing of our lives with gratitude and happiness.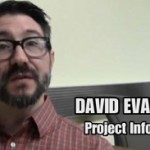 A Cure for AIDS: The HIV Activists Turning Hope into Action June 24, 2013. They are cautiously optimistic. But their faith is contagious, if you'll pardon the choice of words. And they also know that that we got protease inhibitors because of the same kind of tireless community efforts that they are displaying now. In fact, one can easily connect the dots from the activists shown in the Oscar nominated documentary How to Survive a Plague to this current crop of treatment advocates who are trying to take HIV research across the finish line.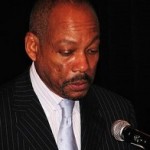 The New National Voice of People with HIV is… May 24, 2013. With the demise of The National Association of People with AIDS (NAPWA) earlier this year, there's some jockeying for position among other national groups. Who will win the crown of "the new national voice of people with HIV?" A recent public forum in Washington, DC, tried to begin an assessment of the national situation by asking people living with HIV what issues were most important to them. The most compelling minutes of the event were courtesy of the sheer audacity of former administrators from NAPWA who made a pitch for their new HIV advocacy venture, Pozitively Healthy. In this video I take them to task and even provide a wry "dramatic reenactment" of their organizational negotiations.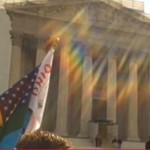 2013 Marriage Equality Rally at the Supreme Court March 26, 2013. I was stunned by the emotions — pride, sadness, and anger — that spilled out onto the streets of Washington, DC, during this marriage equality rally, from both sides of the issue. And for some reason, the old tune "Classical Gas" kept spinning in my head as I shot the footage. When the anti-gay marriage folks arrived with a marching band — oh, those trumpets! — I knew I had to make a music video of the song and just prayed that YouTube wouldn't block me from using it. I was in luck, and so are you, because this has become one of my favorite videos to date. Enjoy.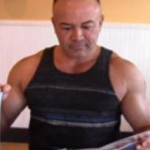 Behind the Scenes of the Video Series "A Day in the Life." March 24, 2013. Beginning two years ago, TheBody.com asked me to produce a series of videos ("A Day in the Life: Keeping Up With Your HIV Meds") that would profile a person living with HIV, what their day looks like, and how their medication regimen fits into their daily routine. It was a great opportunity to highlight the everyday lives of people living with HIV, but also to let their spirit and passions come through, and show we are whole people — not simply the virus. They are each less than ten minutes long; just scroll through them below and find a story that sounds like yours — or better yet, hear what the journey of someone completely different from you is like! Are you ready?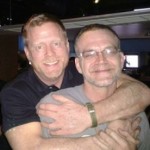 HIV and Gay Media: The Vanishing Virus February 27, 2013. What is the responsibility of LGBT media in this climate of rising infection rates and a bored readership? Are they simply reflecting the community's waning interest, or do they have a responsibility to keep HIV in the headlines, to serve as advocates for better public awareness? I was in the perfect place to ask these questions: The 2013 LGBT Media Journalists Convening, held in Philadelphia and sponsored by the National Lesbian and Gay Journalists Association. About 100 media professionals, including a healthy dose of bloggers like myself, attended the event, which educates LGBT journalists on various issues so they we might report on them with more authority. I asked them about their own coverage of HIV, and how best to re-engage our community.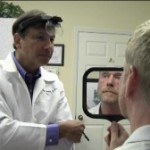 Treating My Facial Wasting with Artefill January 24, 2013. For several years now, I've made the occasional pilgrimage to Vero Beach, Florida, to be treated by Dr. Gerald Pierone for facial wasting, or lipoatrophy. And for all of these years, we have battled The Look: the sunken cheeks and sagging face of someone who has been on HIV medications for a long time. In my latest video blog below, you're going to see our progress, step by step. Facial fillers remain one of the topics about which I receive the most emails, and this video blog should answer most all of your questions.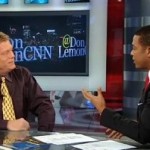 The Night Don Lemon Hugged Me December 13, 2012. We talked about HIV stigma and Madonna lighting. He shared a story of seeing an AIDS patient on a New York City street years ago. We were two very different men comfortable in our own skin, who refused to allow shame a place at the table. At the end of our interview I began to shake his hand and something remarkable happened. Don stood and reached out for a hug. The humanity – and perhaps even bravery – of his simple act wasn't lost on viewers, many of whom wrote to tell me how moving it was.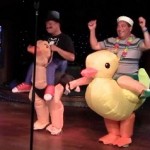 On Board the 2012 HIV Cruise Retreat November 15, 2012. Sailing from Ft Lauderdale to various islands of the Caribbean, the Cruise Retreat included more than 200 gay men, women and our supporters. Along the way, there were games, shore excursions and even budding romances. The protective walls that often surround those of us living with HIV came crumbling down, replaced with new relationships, email addresses and phone numbers. I don't expect that everyone has the ability to afford the trip, but the message of the event – reach out for support and friendships where ever you might find them – echoes in my mind and heart today.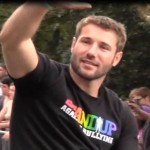 Is There Pride in Being HIV Positive? October 30, 2012. During the Atlanta Gay Pride Parade, it struck me how many contingents there were of people from all segments of the LGBT community celebrating their pride. And then it struck me how absent the HIV/AIDS organizations were, or at least people living with HIV themselves. What, then, is the intersection of HIV and Pride? Is there pride in being HIV positive? I posed this question to various people attending the parade and festival, and came away with some very surprising answers.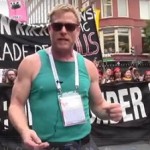 AIDS2012: The Complete Video Blog Collection. My adventures at the international AIDS conference in Washington, DC, are all documented here, in a review of the six video blogs (!) I produced during the week. The videos are funny, dramatic (the March to End AIDS may be my favorite), and feature both HIV/AIDS "stars" and the amazing people doing the work on the ground who never can get enough credit. Includes Jack Mackenroth ("Project Runway" and POZ Army), Jamar Rogers ("The Voice"), Daniel Bauer ("Beyond Belief"), Dr. "Johno" Mermin of CDC, Sean Strub (The SERO Project), Edwin Bernard (HIV Justice Network), protesters, drag queens, sex workers, and so much more!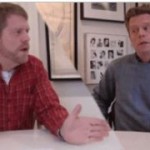 HIV Criminalization Face-Off: One Poz Man and His Accuser. February 7, 2012. What if you could witness a face-to-face confrontation between a man living with HIV and the sex partner accusing him of not revealing his status? Wouldn't you like to be a fly on that wall? The fireworks could be mighty, as emotions raged between the furious accuser and the positive person trying to defend his actions. What might that meeting look like, exactly? In this video, you're going to find out. I was proud of how this video turned out, and gratified by advocates who considered it a solid and well balanced look at this controversial issue.
The 'My Fabulous Disease' Holiday Spectacular! December 13, 2011. That's right folks, this is fun for the whole family! In fact, MY whole family gets in the act, as we share holiday cheer, get a lesson on Christmas cookies from Mom, and even get a visit from Santa. When we filmed this video, I told my family that there were people watching my blog who didn't have a close relationship with their family, and discussing HIV was out of the question. They took this to heart, as you will see, and their compassion shines through. Merry merry!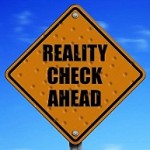 The Long Road Home from Relapse. November 29, 2011. Okay, this isn't a video but I didn't want you to miss it so I'm making an exception. This is a honest account of my drug relapse and it quickly became the most viewed blog posting in the history of this site. While my perception of the reasons and fallout from my relapse continue to evolve, this is how I felt at that time. I hope it might help others — either to give you a sense of addictive thinking, or remind you why you never, ever want to go back to using.
Sailing the 2011 HIV Cruise Retreat. November 15, 2011. I realize how fortunate I am. So many of us are not able to take the time or devote the money for a cruise like this. It's my hope that this video blog will inspire you to seek community, in whatever way you can, and never forget that a sense of humor sure does help the journey. And what a journey this 7-day Caribbean cruise was! There was plenty of social events, educational workshops, excursions to the shores of various islands, and let us now forget the parties — The Mad Hatter Party was worth the fare alone, but then The Blue Party, hosted by my comic alter ego Anita Mann, reached new levels of madness and joy. You can get more info about the event at www.HIVCruise.com. The event welcomes men and women, gay and straight, and they are a truly inspiring, fun filled group.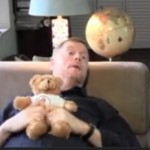 Divorce, Stress, HIV… and no jokes. November 3, 2011. This is a rather personal blog video, there's no doubt about that. I was even a little apprehensive because it doesn't offer the usual helpful tips or the "entertainment value" of my other videos. But one of my problems has always been trying to be the life of the party when I'm not feeling it. So I was relieved and pleased that there was so much love for this video, in which I sit down with my friend (and a therapist) David Fawcett to discuss divorce, loss, HIV, and what to do when life isn't all that damn fabulous. This is a different Mark than you might be used to, unplugged and exposed.
Finding Support in an e-Patient World. September 26, 2011. You're part of a healthcare revolution in cyberspace, my friends. It's changing the way people find treatment information, relate to their doctor, and support one another. In this video blog from the e-Patient Connections conference, you get to meet some of the marvelous people who are leading the charge. And guess what? It turns out that there are people living with a wide variety of conditions who are online and advocating for themselves and others. This moving and funny video will teach you something.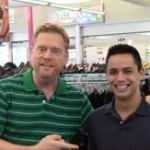 7 Ways to Save Money on Your Meds. August 16, 2011. With all the doctor appointments and wellness activities we engage in, living with HIV/AIDS can be a full-time job. And the truth is, it doesn't pay very well. We've all been feeling the pinch of tough economic times. So I hope you'll find some savings in this video blog, "7 Ways to Save Money on Meds," featuring Jason King, a patient advocate for the AIDS Healthcare Foundation. Jason has some tips that your pharmacist may not be telling you.
I'm Gonna Wipe That AIDS Right Off of My Face. August 2, 2011. Most of us know "the look," and I've started to get it. It's the telltale gullies and sunken cheeks associated with longtime HIV infection or (more likely) medications. Many of my friends and colleagues in this struggle suffer from it, and they may either be comfortable with it, proud of it as a badge of honor, or simply resigned to it. I salute us all, whether our features tells our HIV story or not. But meanwhile, I'll do what I can to wipe that shit off my face. In this video, I revisit Dr. Gerald Pierone for a treatment of Radiesse and Sculptra, and get information about the more permanent facial filler, Artefill.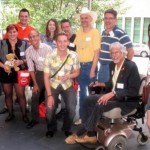 The Entire 2011 ADAP Conference in Nine Minutes! July 19, 2011. The 2011 ADAP Advocacy Association (aaa+) conference held July 5-7 in Washington, DC, was bursting with spirit. Dozens of advocates from across the country met for three days of workshops and speakers, and in this video blog, you'll see the entire conference boiled down to only nine minutes. I'm the cliff notes of HIV/AIDS events! The AIDS Drug Assistance Program waiting list continues to grow on a daily basis, denying patients the very medications that can keep them alive. This national disgrace deserves our attention and our phone calls to our elected officials, urging them not to forget the most vulnerable among us.
Should AIDS Activists and Pharma just get along? July 12, 2011. Am I an AIDS activist, ready to question authority and demand high standards of service for those living with HIV/AIDS? Or am I a "resource" for the pharmaceutical industry, so that they might craft more effective community programs that will lead AIDS patients to "care." This video on treatment activism mulls over the conflict, provides some historical context, and keeps the red spray paint at hand, in case the activism needs to go "old school." This became the most "shared" blog posting of mine to date, and very quickly, too. I think people responded to the mix of education and edgy advocacy.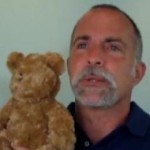 Dab Garner's 30 Year Story of Survival. June 28, 2011. This video is quite simple, really. One man explains to you what happened to him, from becoming one of the first AIDS patients in San Francisco to his life today in the service of others with HIV. Dab Garner has clearly put things into perspective, and his calm manner shows a man at peace with his fate, his survival, and the ghosts around him. It's an amazing story, actually. And considering the importance of passing our history down to younger people, it might not be a bad idea to share this video with someone you know, maybe even someone under 35 years old.
Vacations and Retreats for People with HIV/AIDS. April 28, 2011. Summer is approaching and vacation plans are being made " but have you ever considered a retreat or getaway with other people living with HIV/AIDS? It might sound odd to seek out a vacation event just for people with HIV. For me, my status is only a part of who I am, and I've gotten pretty good at disclosing when I need to. But for many of us it's tough getting past that hurdle. So joining a group of others living with HIV might be a fun solution if you're looking to make friends with other people living with HIV and build your support network.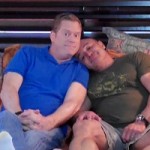 The Hard Facts on Erectile Dysfunction: Pills, Pumps and Prosthetics. April 6, 2011. My friend and HIV fitness author Nelson Vergel ("Testosterone: A Man's Guide") returns for another visit, this time to discuss erectile dysfunction and HIV, including the treatments available and issues specific to those of us with HIV. He also gives detailed information on the use of testosterone replacement therapy. Quite an informative video.
A Special One-Year Anniversary Posting! March 8, 2011. After weeks of teasing you with announcements and Top Ten listing, I finally put an end to milking the occasion with this, a special video celebrating one year of blogging on my site. This is lightweight, no doubt, but I do answer the most popular questions I get about myself and the blog, and it gives me a great opportunity to thank you, my readers and watchers. It has indeed been a great first year, and this video demonstrates my gratitude.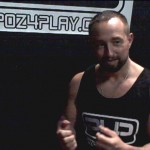 Touring an HIV+ Gay Sex Club. Plus: The Porn Stars that Got Away. March 1, 2011. I revisit a video tour of a public sex venue from last year and catch up with the host of "Poz4Play," a monthly gathering of HIV positive gay men. Along the way we discuss serosorting (limiting partners to those who share your HIV status) and if these parties offer real prevention or a false sense of security from other STD's. Meanwhile, I share what happens when you get "too real" in your line of questioning with porn stars (hint: they stop returning your e-mails).
The Hilarious Idiocy of Anonymous Gay Sex. February 7, 2011. When someone brought this YouTube video to my attention, I laughed out loud at its amazing recreation of an online hookup between two gay men, and the level of stupidity that is often involved when negotiating sex. The person who created this video prefers the anonymity of cyberspace, but I think he deserves a medal for perfectly demonstrating what we're up against when it comes to making intelligent sexual choices.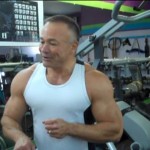 Hitting the Gym with HIV Fitness Expert Nelson Vergel. February 3, 2011. Fitness expert and author Nelson Vergel gets my growing waistline to the gym for a lesson in aerobic activity and weight training and the benefits and risks to those with HIV. Part Two in an ongoing series of fitness and nutrition videos with Nelson.
AIDS Activism 101: Steps to end the ADAP crisis. January 31, 2011. An interesting and practical look at the steps to take to have a voice with your elected official, by getting the activists at the 2011 ADAP Summit to cle4arly explain what was happening with the program, and then easy directions to contact your elected official about this (or any!) advocacy issue.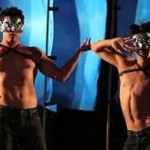 Five Things About HIV (They're Not Telling You). January 18, 2011. Activist and POZ Magazine Founder Sean Strub stops by for a game of ping pong and then a very provocative discussion of why public health campaigns keep getting it wrong in terms of messages to gay men, and some things that gay men should know that have not been widely reported.
HIV Fitness Stud Nelson Vergel Raids My Fridge. January 11, 2011. The first in a series of fitness and nutrition videos with HIV fitness expert Nelson Vergel. In this video, Nelson raids my fridge and gives simple, practical tips on eating right, mysterious "diet" labels, and the importance of proper pooping!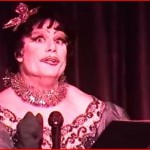 Recovering Joy. December 14, 2010. Why include a video of my performing in drag at a Christmas benefit for people in recovery from drugs and alcohol? Because it's funny. And because I wasn't very funny when i was an active addict, and there are a lot of wise messages contained in this very funny rendition of "Twas the Night Before Christmas," as read by my alter ego, Ms. Anita Mann.
Once, When We Were Heroes. November 28, 2010. This is an essay that won a 2008 award from the National Lesbian and Gay Journalism Association, for best written piece of the year, but I created this video version because I wanted another way of sharing its message. It potently describes the early days of the AIDS epidemic, and draws a bittersweet line between life than, and now. The best of my work.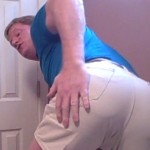 My T-cells could use a facelift. November 11, 2010. This is the video that might be my personal favorite because it is funny and speaks to my issues of aging and regret and selfishly trying to hold on to old behaviors. Watch as, through video editing magic, my mature self and my young, selfish self argue about the effects of aging in a gay culture. Funny and wise, I think.
My Video Report aboard the HIV Cruise Retreat. November 1, 2010. During my maiden voyage as M.C. for the HIV Cruise Retreat, I didn't know what to expect. But as you'll see in this rollicking video diary, our group bonded and laughed and learned. Absent were so many of the social tensions that usually follow a group of largely gay men around. We all just cared for one another and had a terrific time. I hope I can return every year!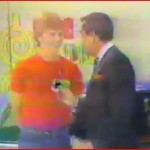 The Price is Right, 30 Years after Coming on Down. October 18, 2010. Would you believe I won a car on the Price is Right, back in 1980 when Bob Barker still had dark hair, and I have the video to prove it? I sure do! You'll watch the video and get to read an essay about the entire experience, and how it haunted me for years, when the advent of AIDS ruined all those wonderful plans I had told Bob Barker I was making for my life.
In Praise of HIV Negative Gay Men. October 13, 2010. Oh man, did this one ever get me into trouble. Here I thought I had such a great idea, doing a video to praise an encourage HIV negative gay men for staying that way, and acknowledging the fact that, in many ways, their struggles without HIV are harder than mine with it. Oops… this video offended just about everyone, mostly for a perceived sarcasm in my delivery. I'll let you watch and decide for yourself.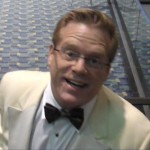 The 2010 HRC Dinner (in under four minutes!). October 10, 2010. I attended this national dinner for the Human Rights Campaign in Washington, DC, and had fun teasing the event by presenting the bloated evening in less than four minutes. My snarkiness was rewarded — it has become my most-watched video because, as it turns out, there appear to be quite a lot of people who like people being snarky about HRC. Just sayin'.
Fighting Back Hard Against Bullying. October 5, 2010. This essay about gay bullying includes the video "It Gets Better with the King Brothers," the video I made with my (also gay) brother Dick. We had no idea it would become one of the most watched videos for the project, and it now slated to be included in the "It Gets Better" book out in March, 2011. People seemed to like our brotherly love!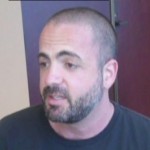 Condoms & Bareback Sex at the Gay Summit. (September 20, 2010.) As gay sexual advocates met at the annual Gay Men's Health Summit in Ft Lauderdale, there was an assortment of workshops and speakers focused on a golden oldie: promoting condom usage among gay men and how to address barebacking. Included is an interview with activist (and one-time bareback poster boy) Tony Valenzuela.
My Forbidden Love for Gay Monsters. September 28, 2010. This essay on my crush on Quentin Collins from Dark Shadows, and love for horror movies, gave me a chance to show off a video I produced for a stage production of Night of the Living Dead. I had such a blast making it!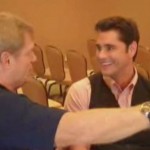 HIV Stigma (and my lover Jack) at USCA. September 14, 2010. At the United States Conference on AIDS held in Orlando, I learned about a new project to address HIV stigma (which seems to be growing, not shrinking) and the reasons why. I also provide a tour of the conference itself and get some designs lessons from Jack Mackenroth, the Project Runway hunk who is HIV positive and is behind a public awareness campaign.
Sex While HIV Positive: The New Criminals. September 6, 2010. This video was significant to me for two big reasons: making it introduced me to the heroic activist Sean Strub for the first time in person, and it gave Sean a chance to very clearly outline a misunderstood topic. At a time when treatment successes and public acceptance of HIV/AIDS has made strides, why are there horrific laws that not only unfairly fault those with HIV, but are based on bad science?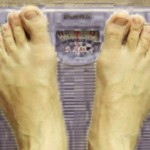 Does the Gay Men's Health Summit make me look fat? August 26, 2010. Also while at the Gay Men's Summit in Ft Lauderdale, I attended a workshop on body image and gay men — and not a moment too soon, since my expanding waistline was threatening what my culture (and I) valued about the perfect body.
AIDS2010 for Dummies: An Entertaining Review. August 3, 2010. This is a collection of ALL the videos I produced while in Vienna for the 2010 International AIDS Conference, and it's quite a colorful collection. I left the research-oriented reporting to others and followed the people, sights and sounds of this amazing conference — teenagers from around the world teaching about condoms! An AIDS prevention musical featuring sex workers (STAR WHORES)! The rallies and the protests and the celebrities are all here. My thanks to TheBody.com for sending me to this event as their correspondent!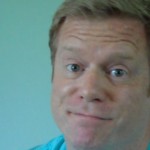 The Gay Pride PSA (that will never air!). June 15, 2010. What begins as a funny reflection of what gay pride has meant to me (organizing a parade starring ME as a drag queen — when I was eleven), becomes something much, much different in this short video. I guess the wreckage of my drug addiction was still haunting me. What results is a sweet message about PRIDE that suddenly punches you in the gut. I'm proud of this one.
Six Tips for Choosing Your HIV Doctor. May 28, 2010. When I began making plans to move from Atlanta back to Ft Lauderdale, the most daunting task was having to find the right doctor in my new city. Luckily, my Atlanta physician, Dr. David Morris, walked me through some practical tips that anyone can use. Watch his advice — and then watch as my cameras capture my very first meeting (really!) with my new doctor in Ft Lauderdale, as I follow the tips and grill him with questions!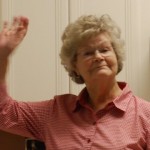 What It Feels Like for a Mom. May 4, 2010. How does our HIV status affect the ones who love us most? What fears are they not telling us? I've always wondered, so I sat my mother down for an interview about my HIV, what it was like raising two gay sons, and how it affected the family when we experienced our own AIDS tragedy. She never flinched at the questions, and her answers are sincere and revealing.
Has My AIDS Crisis Ended? April 18, 2010. As the annual AIDS Walk strolled through my community, I remembered the crisis mentality of earlier Walks — and how getting myself to a Walk at all no longer seemed so important. Has my "crisis" lifted? As part of this video I sat down with U.S. Congressman Barney Frank and asked him about the difference between the emotional toll to gay men, "then" and now.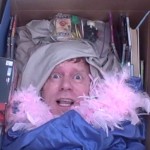 Facing Change. March 25, 2010. While packing for my move back to Ft Lauderdale from Atlanta, the chore of separating my belongings ("deciding what to keep and what to throw away…") brings up some emotions (it also brings up a face in a box, more than ready to tease me for feeling blue). I give the packing a rest long enough to get honest about the reasons for the move, and the beauty of second chances.
The Real Poz Guys of Atlanta. March 11, 2010 (originally posted on TheBody.com on February 23, 2010). Another fun evening of friendship and chocolate and secrets with my supportive group of friends in Atlanta. This time, we bake brownies and talk about everything from our doctors to our love lives, and then have Show 'n Tell! A great example of the value of strong social support for people living with HIV/AIDS.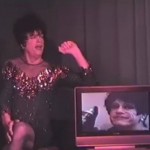 Anita Mann's Infamous TV Set Number. (Filmed in 2008). Set to Nancy Lamott's "Don't Get Around Much Anymore," my drag queen alter ego battles herself locked in a TV set in this, her finest hour on stage. This performance was taped at a fund raiser for gay and lesbians in recovery from drugs an alcohol, since Anita (and I) are in recovery from crystal meth addiction. Laughter isn't just good for my t-cells, it is also vital to my recovery from addiction!
A Facial Wasting Update. (Originally appeared on TheBody.com on February 2, 2010). In a previous video I took you along to my first appointment with Dr. Gerald Pierone to address my facial wasting, and that video focused on how my wasting affected me personally. This video, told more from the perspective of Dr. Gerald Pierone, takes you along on my third visit for facial fillers to treat my wasting (lipoatrophy) with Sculptra and Radiesse. Hope you're not afraid of needles.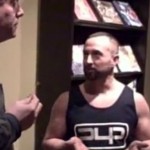 Serosorting and Sex Clubs. (Originally appeared on TheBody.com on January 4, 2010.) This quickly became my most-viewed video blog to date. Was it the intelligent discussion about serosorting (limited one's sexual partners to those who share your HIV status), or was it the guided tour of a gay sex club? Hmm. At any rate, Poz4Play sex party host Bill Trimble leads me through the titillating hallways of his monthly sex party "exclusively for HIV positive gay men." Then we have a seat next to the sling and enjoy an equally interesting conversation about the sexual choices gay men make — and why Bill believes he is providing important HIV prevention.
My Search for Meaning. (Originally appeared on TheBody.com on May 27, 2009.) Such a tiny topic, eh? And yet when you are faced with such tragedy like the AIDS crisis you can find yourself asking, "What's it all about?" I've shared my frustration with the topic and then conduct interviews with psychiatrist Dr. Jesse Peel, AIDS physician Dr. David Morris, and gay theologian Rev. Chris Glaser. Interesting food for thought.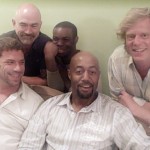 You Gotta Have Friends. (Originally appeared on TheBody.com on April 22, 2009) So many people wrote to express their appreciation of this video and its simple plot: I invited four friends over for dinner and conversation, and all of us are living with HIV. The intimacy of the conversation is real; these are, in fact, good friends of mine. We cover everything from how we disclose our HIV status to friends and dates, to what our mothers think (and which ones are supportive). Antron, Craig, Eric and James demonstrate that in the sometimes stressful world of HIV, friends really matter.
Treating My Facial Wasting. (Originally appeared on TheBody.com on March 25, 2009.) After dealing with facial lipoatrophy (wasting) and seeing it so evident in my videos, I decided to do something about it by visiting Dr. Gerald Pierone in Vero Beach, FL and being treated with injections of facial fillers. Facial wasting and fat displacement are common side effects of both HIV infection and the medications used to treat it. This topic was updated in a later video when I returned to Dr. Pierone, "Facial Wasting Update."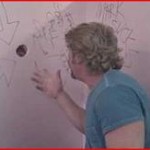 Mark's R-Rated Sex Pig Blog. (Originally appeared on TheBody.com on January 28, 2009.) Barebacking, glory holes, casual sex and disclosing my HIV status are all discussed in this bawdy, provocative episode. Aging and negotiating sex as a gay man is as funny as it is frustrating, if you ask me. My favorite part: negotiating safer sex through a glory hole. The video is notable for another, unrelated reason: I was only one month clean from my crystal meth addiction and you can still see the ravages of drugs on my face, which is a lesson all its own.
The Drug Addict Takes a Holiday. (Originally appeared on TheBody.com on January 13, 2009.) Ouch. This one is tough for me to watch. After my former partner Ben ended our relationship when I ended up in drug rehab, I visited him in the home we had shared in Ft Lauderdale and tried to make sense of our past and what may happen in our future. This video is also a visual testament to age, past drug abuse and HIV meds catching up with me, as evidenced by the lipoatrophy (facial wasting) so apparent on my face.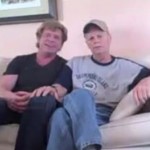 Taking Care of Hal. (Originally appeared on TheBody.com on November 20, 2008.) I never dreamed I would be spending two months in Michigan helping my oldest brother through chemotherapy. But it got me outside of my head, beyond my own HIV diagnosis, and helped me focus on helping someone else. Sometimes, that's the best medicine of all. (My brother, Harold R. King, Jr., passed away in the Fall of 2010.)
Oprah Comes Calling. (Originally appeared on TheBody.com on November 10, 2008.) In this, only the second episode of my ongoing video series, Oprah reaches out to touch me! It leads to bittersweet memories of Louise Hay (the "Hayrides" of the 1980s in West Hollywood), and of my gay brother Dick and his partner's struggle with AIDS. Also, I get an annual physical with Dr. David Morris. Interesting in that you can see me trying to find a balance between humor and helpfulness.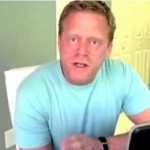 The PREMIERE of My Fabulous Disease! (Originally appeared on TheBody.com on September 24, 2008.) In September of 2008, my video series "My Fabulous Disease" debuted on the best HIV resource on the net, TheBody.com. Here is that episode, which introduces me as a gay man in recovery living with HIV/AIDS. Little did I know what video adventures would lie ahead!
Tags: acting, Aging, aids, barebacking, culture, drag, family, gay, gratitude, help others, hiv, lipo, Louise Hay, meth, Oprah, physical, physician, politics, Radiesse, recovery, Recreation, research, Sculptra, serosorting, Sexuality, testing
Posted in A LIST OF ALL "MFD" VIDEOS, All Other Video Postings, Books and Writings, Family and Friends, Gay Life, Living with HIV/AIDS, Meth and Recovery, My Fabulous Disease, News, Prevention and Policy | 1 Comment »
Tuesday, December 14th, 2010
"Joy to the fishes in the deep blue sea. Joy to you and me." " Hoyt Axton
If you have spent any time wandering around this blog or watching my videos, you know I have an almost stubbornly positive view of things. I like to smile, I love to laugh, and if someone is rude to me I figure they must be having a bad day.
Kinda sickening, isn't it? There's nothing worse than someone like me standing around when you're pissed off about something. And I realize that my insistence on being happy can be my own, clever sense of denial. It could actually prevent me from seeing things clearly in times of real trouble.
Life has a way of foiling attitudes like mine, of course. Between watching AIDS emerge twenty-five years ago and then my drug addiction during the last decade, I've known pain and hopelessness. So, when my first sponsor in recovery asked what I wanted for myself, I said "I want to have joy again." It seemed like such a distant goal at the time.
Thank God for you " yes you, sitting there reading this " because this blog has helped me regain a sense of purpose that I never thought I would get back. Your support and comments since I launched this blog just ten months ago have encouraged me more than you will know. I feel like I have my voice again, that I am making a contribution. I am filled with joy today.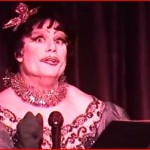 Let me share some of that joy with you. Above, you'll find a special reading of "Twas the Night Before Christmas" by my alter ego Anita Mann (her rendition takes you places you never thought this story could go, trust me).
The video was recorded at a fundraiser for GLBT folks recovering from addiction. It has a message that applies to us all, and it's pretty funny. And come on, now… when was the last time someone read you this classic tale? Now is the time, so relax and enjoy.
As Anita says during her reading, "…we all have gifts in our bag." Thanks for the gifts you have given me this year, my friends, and here's to a wondrous, healthy year ahead.
Joy to you, to me, and to the world,
Mark
(I have added a new "share" feature" below, so you may now share this post with your friends via Facebook or Twitter, etc. with one click. I hope you will!)
Tags: culture, drag, gay, gratitude, help others, recovery
Posted in All Other Video Postings, Anita Mann and Acting Gigs, Gay Life, Meth and Recovery, My Fabulous Disease | 8 Comments »
Sunday, November 28th, 2010
My brother Richard smiles a lot. He has an easy laugh. But there was a time, years ago, when he held a poisonous drink in his hands and begged his dying lover not to swallow it. A time when Richard held the concoction they had prepared together and wept.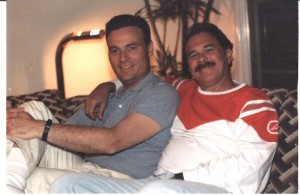 Emil couldn't wait. He took the drink from Richard quickly, because the release it offered was something more rapturous than the appeals of his lover of thirteen years.
It was Emil's wish to die on his own terms if living became unbearable, a promise made one to the other. When that time arrived, however, Richard wanted another moment, just a little more time to say, "I love you, Emil," over and over again, before the drink would close Emil's eyes and quietly kill him.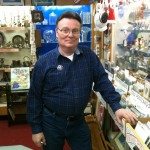 Richard has a charming store in my hometown today, where he sells collectibles and does theater in his free time. The drink was consumed over twenty years ago.
There were people who displayed remarkable courage then. People who lived and died by their promises and shared the intimacy of death, and then the world moved forward and grief subsided and lives moved on. But make no mistake, there are heroes among us right now.
There is a shy, friendly man at my gym. There was a time when his sick roommate deliberately overdosed after his father told him that people with unspeakable diseases will suffer in hell. My gym friend performed CPR for an hour before help arrived, but the body never heard a loving word again.
There is courage among us, astonishing courage, and we summoned it and survived. And then years passed. We got new jobs and changed gyms.
There was a time when old friends called to say goodbye, and by "goodbye" they meant forever. When all of us had a file folder marked "Memorial" that outlined how we wanted our service to be conducted. When people shot themselves and jumped off bridges after getting their test results.
There is profound, shocking sadness here, right here among us, but years went by and medicine got better and we found other lives to lead. Our sadness is a distant, dark dream.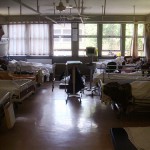 My best friend Stephen just bought a new condo. He's having a ball picking out furniture. But there was a time when he knew all the intensive care nurses by name. When a phone call late at night always meant someone had died. And just who, exactly, was anyone's guess.
Stephen tested positive in the 1980s, shortly after I did. A few months after the devastating news, he agreed to facilitate a support group with me. We regularly saw men join the group, get sick and die, often within weeks.
Watching them disintegrate felt like a preview of coming attractions. But Stephen was remarkable, a reassuring presence to everyone, and worked with the group for more than a year despite the emotional toll and the high body count.
There is bravery here, still, living all around us. But the bravest time was many years ago, and times change and the yard needs landscaping and there's a brunch tomorrow.
There was a time when I sat beside friends in their very last minutes of life, and I helped them relax, perhaps surrender, and told them comforting stories. And lied to them.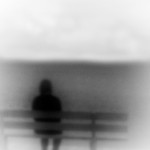 Jeremy lost his mind weeks before he died. Sometimes he had moments of sanity, when we could have a coherent conversation before his dementia engulfed him again. It was a time when you were given masks and gloves to visit friends in the hospital.
He was agitated with the business of dying, and told me he couldn't bear to miss what might happen after he'd gone. I had an idea.
"I tell you what," I offered, "I'm from the future, and I can tell you anything you would like to know."
"OK then, what happens to my parents?" he asked. I thought it might be a distracting game, but Jeremy's confused mind took it very seriously.
"They went to Hollywood and won big on a game show, so they never did need your support in their old age," I answered. He barely took the time to enjoy this thought before his hand grabbed my wrist, tightly, almost frantically. He pulled me closer.
"When…" he began, and a mournful sob swelled inside him in an instant, his eyes begging for relief. "When does this end?" There was an awful, helpless silence. His eyes beckoned for a truth he could die believing.
"It does end," I finally managed, although nothing suggested it would. "It ends, Jeremy, but not for a really long time." He digested each word like a revelation, and slowly relaxed into sleep.
There is compassion here, enough for all the world's deities and saints acting in concert. Infinite compassion for men who lived in fear and checked every spot when they showered for Kaposi sarcoma, and for disowned sons wasting away in the guest room of whoever had the space. But we get older, and friends don't ask us to hold their hand when they stop breathing, and the fear fades and I bought new leather loafers and the White Party is coming.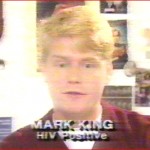 The truth is simply this, and no one will convince me otherwise: My most courageous self, the best man that I'll ever be, lived more than two decades ago during the first years of a horrific plague.
He worked relentlessly alongside a million others who had no choice but to act. He secretly prayed to survive, even above the lives of others, and his horrible prayer was answered with the death of nearly everyone close to him.

To say I miss that brutal decade would only be partially true. I miss the man I was forced to become, when an entire community abandoned tea dances for town hall meetings, when I learned to offer help to those facing what terrified me most.
Today, the lives of those of us who witnessed the horror have become relatively normal again, perhaps mundane. We prefer it. We have new lives in a world that isn't choking on disease.
But once, there was a time when we were heroes.
(I was honored to receive an award from the National Gay and Lesbian Journalists Association for this piece in 2007, which has been revised to commemorate World AIDS Day. I produced the accompanying video a few days ago — think of it as a "DVD Extra." Feel free to share this with friends (I'm trying to introduce my blog to new people, if you can help with that). Here's to a joyous and healthy holiday season for us all. — Mark)
Tags: aids, culture, gratitude, hiv, politics
Posted in All Other Video Postings, Books and Writings, Family and Friends, Living with HIV/AIDS, My Fabulous Disease, News | 39 Comments »
Tuesday, November 16th, 2010
This week I am honored to be a "guest host" for The Bilerico Project, the leading online blogging salon for GLBT commentary, politics and culture. My job is to contribute three times a day and get out of my HIV rut! I'm having fun with pop culture topics you don't normally see around here (although my most discussed posting so far is about the tension between HIV positive and negative gay men, and it has managed to piss off both).
Here's a collection of the postings so far for the week. You can always post a comment here, or feel free to leave one at the posts' Bilerico location. Any friend of mine is a friend of theirs.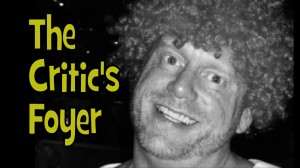 The Critic's Foyer. When Gene Shalit announced he was leaving The Today Show after 40 years of reviewing movies, somebody had to take the job, right? With apologies to Mr. Shalit's "The Critic's Corner," here is my gay, snarky, snappy review of recent movies. This was a fun video to produce!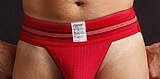 Jocks are Sexy. Straps are Silly. Jockstraps are a costume, like wearing a harness to a leather bar. Right? I consider the topic oh-so-carefully and provide some history of the garment. At least finding the pictures to use with this post was fun.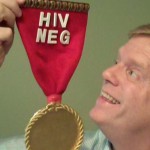 Positive vs. Negative: The Truce is Broken. My post about "the tense truce between HIV positive and HIV negative gay men" got me in some hot water (wait until you read the passionate comments!). I wrote about the angry responses I received to my video that praised HIV negative gay men, saying that a nerve had been struck that dealt with buried resentments between positive and negative. Some readers, though, just thought I came across as sarcastic in the video, and it was my style that ruined the substance.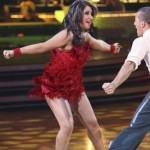 Dancing Away the Sins of the Mother. The series Dancing with the Stars has a way of showing you a celebrity as you've never seen them before or, as in the case of Bristol Palin, allowing us to see her humanity and gumption and forget for a moment who the hell her mother is. Bristol has grown on me, and challenged my tendency to demonize opponents — and even by extension, their kids. Bristol's future on the show doesn't matter. She's already done something amazing.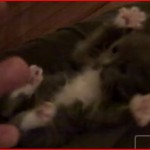 The Top 5 Most Adorable Animal Videos. It's shameful how spoiled my three dogs are. Thank God my partner is worse about it than I am. So you can imagine how much fun it was for me to research and then create this list. Warning to cat lovers: the list is dog heavy, but a few cute kitties make the grade.
The week is still unfolding; I'll check back with more Bilerico posts later. Coming up next week: a great new video episode, wherein HIV exercise and nutrition expert Nelson Vergel takes me to the gym, cleans out my fridge, and lectures me about white bread.
Tags: Aging, aids, culture, family, gay, gratitude, hiv, lipo, meth, recovery, Recreation, serosorting, Sexuality
Posted in All Other Video Postings, Books and Writings, Family and Friends, Gay Life, Living with HIV/AIDS, My Fabulous Disease, News, Prevention and Policy | 3 Comments »