Books and Writings
Wednesday, April 2nd, 2014
Maybe we should blame the criminal prosecutions of people with HIV on the mythical legend of Gaetan Dugas, also known by his slanderous nickname, Patient Zero. Dugas was a gay flight attendant from Canada who, according to Randy Shilts' 1987 book And the Band Played On, was among the first people with HIV in the United States.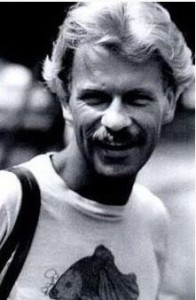 As the story goes, energetic Dugas (right) spent lots of time in the very early 1980′s getting laid in practically every city with an airport, even after learning he had the mysterious new "gay cancer." He wanted to go out with a bang, the book claimed, and he didn't particularly care who he might infect in the process. The book repeated rumors that after sex with bath house tricks Dugas would point out his skin lesions and then announce, "now you have it."
Except the story isn't true. Two years ago, Shilts' former editor admitted the book needed a "literary device" and had encouraged Shilts to create the epidemic's first "AIDS monster." The scandalous sex life of Gaetan Dugas fit the bill nicely. Dugas died in 1984, never having the opportunity to answer his accusers regarding his alleged behaviors.
Instead of placing responsibility with everyone having sex, the book painted people with HIV as suicide bombers. The damage, to the truth and to the public image of people with AIDS, still reverberates today.
Laws exist in more than 30 States that criminalize people with HIV for not disclosing their status to sexual partners. Even where there are no HIV-specific laws, charges range from assault to attempted murder to bioterrorism. It should be noted that the vast majority of prosecutions do not involve the transmission of HIV. Often, the person charged used a condom, had an undetectable viral load, or engaged in sexual behavior that could not have infected their partner.
Anyone with HIV and a pissed off ex-lover should feel worried, since these cases often become a matter of whom you believe. Prosecutors and unfriendly juries are often shocked that people with HIV are having sex at all. They couldn't care less about condoms or undetectable viral loads. They just want people who don't disclose their status to face serious charges.
A lot of people see this as righteous and are taking the bait. Many of us know someone infected by a sex partner who lied about their status, and we want that jerk to pay for it. This sense of vengeance plays into the hands of a conservative legal system that is more than happy to send some diseased fags to jail. For a really long time. Regardless of the actual harm inflicted.
This issue is a real mine field of emotion, justice, science, and payback. Fortunately, an upcoming event will bring together advocates, legal experts and people living with HIV to discuss criminalization and map out a strategy to address it.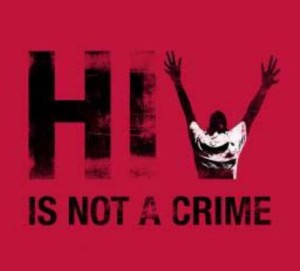 "HIV is Not a Crime" is the first national conference on HIV criminalization.  It will be held on June 2-5, 2014, in Grinnell, Iowa.  Yes, Iowa. Some of the most effective activism around this issue is happening there, where State legislators are actually re-thinking their own laws and health policies as a result of smart advocacy and education. I urge you to alert your local HIV advocates about this important event.
Regardless of your views on criminalization, we can all agree that anyone who intentionally seeks to harm another person should be held accountable for it. That's why we have laws against hurting other people.
But why are there laws on the books specific to HIV non-disclosure? HIV has its very own laws ordering people to disclose if they have it. The same cannot be said for other infectious viruses such as Human Papillomavirus (HPV) or Hepatitis C, which actually kill more people each year. The reason, in the mind of many advocates, is because those viral conditions are not as closely associated with gay sexuality. Or race. Or the disenfranchised. I hope you're getting the picture.
Criminalization is not limited to whether or not someone discloses, even if those scenarios capture our imagination the most. Laws have other ways to punish those with HIV. 
Charges for an unrelated crime can be elevated if the defendant is HIV positive. Prostitution, or spitting at a cop, or punching somebody in the face in a bar, can carry more severe sentences based on the fact the accused is HIV positive.
In other words, defendants are guilty of living with HIV. That should give you real pause.
Surveys conducted by The SERO Project indicate that knowing about the risk of being charged with non-disclosure is an impediment to HIV testing. After witnessing how people with HIV are being treated by the judicial system, getting tested might feel like exposing yourself to potential prosecution.
These prosecutions do not rely upon the context of HIV disclosure, either. "The moral obligation to disclose increases with the degree of risk present," said Sean Strub, founder of The SERO Project and one of the organizers of the Iowa conference, "but the context of the sexual encounter is also a factor.  In the context of a committed relationships, the disclosure obligation is much greater than in a sex club, for example."
The key point here is morality. Disclosing your status is a moral issue, not a criminal one. Even in the worst years of AIDS, when the virus reliably killed you, we called our doctors to start treatment when we got infected. We didn't call the cops. Blaming someone for our own risk behaviors seemed ludicrous. It still does.
You wouldn't know it from news reports, which often feature race-driven cases of predatory men lurking around the countryside infecting the populous. Suicide bombers continue to titillate the media.
Look closely at the stories and you will find that "not disclosing" is usually equated with "intentionally infecting." It's as if sex of any kind on the part of someone with HIV is malicious. One side effect of HIV infection, it would seem, is a pathological bloodlust.
Never forget that these juicy legal stories represent the lives of real people. Sentences amounting to decades are being wielded. The convicted are having to register as sex offenders. In the often confusing landscape of sexual risk and negotiation, the person with HIV is facing grave consequences for decisions often made in the heat of the moment, or simply because they chose to protect their privacy when no risk to their partner existed.
HIV criminalization does nothing to reduce the impact of a new HIV infection.  It doubles it.
Mark
ALSO…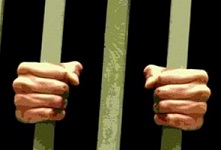 There's a lot of great reporting and blogging about this issue right now, and here's some of the best: Jake Sobo, the always intriguingly transparent blogger behind Promiscuous Gay Nerd, shares the frightening encounter a poz friend had when he visited his local health department and ended up accused of maliciously spreading HIV. HealthlineNews has posted an update on cases in Iowa that involve the very advocates doing such inspiring work there. The Gay and Lesbian Alliance Against Defamation (GLAAD) has made the gutsy choice to post an essay on the media's role in perpetuating ignorance about criminalization (even though many of their usual media outlets refused to run it).  The most comprehensive piece on criminalization, though, could be "Sex, Lies, and HIV," a ProPublica piece recently re-posted by HIVPlus Magazine that examines several of the most high-profile cases.
Tags: aids, criminalization, culture, gay, hiv, politics, Sexuality, testing
Posted in Books and Writings, Living with HIV/AIDS, My Fabulous Disease, News, Prevention and Policy | 4 Comments »
Monday, March 24th, 2014
Last night I kissed a straight guy full on the lips. Then he tenderly put his arms around me and kissed me back. Tonight I'm going to do it again.
It sounds like conquest. Or breaking a taboo. At the very least it fulfills the fantasies of many a gay man.
And it makes me wonder why.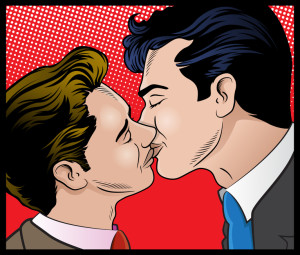 The object of my affections is a man named Travis, and he plays my lover in a play we're performing about a gay couple doomed by drug abuse.
Travis is most certainly straight, judging by the dorm room condition of his dressing area, his raunchy jokes and the effortless masculinity he possesses and that I can only approximate.
At an early rehearsal, long before any kissing would ensue, the director motioned me aside to share some surprising words.
"Let's take our time working up to the kisses," said the director. He lowered his voice a little. "Travis has never kissed a man. He's straight." It sounded like a condition.
And in a way, it was. It immediately colored how I acted around him, on stage and off. The play covers our courtship and as we rehearsed I felt another type of courtship happening. Was he watching me, thinking "that's the guy I have to kiss?" Was I masculine enough? Did he think I was cute? Did he even care if I was attractive or not? Was he disgusted at the thought of touching me?
Obviously he was comfortable enough to take the role. But to be honest, he was nervous and it showed. I finally got the nerve to say something about it during a break.
"So Travis," I began. "You're straight and you've never kissed a guy I hear."
"Yeah, yeah," he said. "Sorry about that." He was actually apologizing for being straight, and I felt like doing the same thing for being gay. "I guess it's an issue for me but I'll get more comfortable. I did a nude scene with a gay guy before, but I wasn't playing gay and we didn't kiss or anything."
This man was on stage naked and found it easier than kissing a guy? I would French kiss the entire cast and crew of "Ugly Betty" before you would find me dangling uncovered on stage.
Bringing it up helped immensely. We not only joked about his "condition," but we also discussed mine: HIV. It allowed me to engage in some basic HIV prevention education with someone who might not otherwise get candid answers to his concerns. Yes, he knew you couldn't get it from kissing, but hearing it definitively made him more at ease.
We made a deal that we would start kissing when we no longer needed to hold scripts, and when that time came, I didn't hesitate. And bless him, neither did he.
It was a brief, perfectly ordinary kiss. And it was done.
Once the occasion had passed I think we both realized it was much ado about nothing. But it got me thinking about why the fact he is straight made the idea of kissing him somehow more exciting. Why? It may be as simple as wanting what you can not have. And that's a common desire.
It's the other implications that bother me. Do I see a straight man as innately more appealing than myself? As "better," as a more authentic specimen of Man? That would suggest I think of myself as less than ideal because of my sexuality.
Whatever the reasons, it's not the only preconceived ideas I had about my straight co-star. I questioned if he could pull off the gay thing. Or would something, like his macho pride or his clueless heterosexuality, prevent his performance from being "authentic?"
But something happens every performance that surprises me and shames my prejudices. This lumbering straight dude who bristles when I call him "sweetheart" offstage becomes a giving, affectionate lover onstage. His eyes smile at me. He pulls me closer in our bedroom scene. He shows a sensitive, willing and playful vulnerability.
It has been an enlightening experience. I now realize how little faith I had in his talent, much less his humanity. I'm not alone. Half the cast is gay, and almost all of us play multiple roles in various sexual combinations. Between our sincere desire to understand our characters and getting to know each other, the backstage chatter runs somewhere between Dr. Phil and Jerry Springer.
We've all learned a lot. I learned that if something got in the way of portraying a gay couple on stage, it wasn't the straight man's phobias.
It was mine.
Mark
This piece originally appeared on my blog in October of 2011, but now I am ready to unmask my straight co-star! He is none other than the talented Travis Young, who has gone on to an exciting career as a television actor (he's a regular on the new Resurrection). You can check out his Facebook page here. As for me, well, I'm still gay. — Mark
PLUS…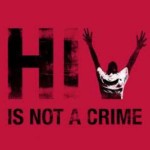 It remains the defining HIV issue of our time: HIV criminalization, or people with HIV being arrested and prosecuted for not disclosing their status to sex partners, for instance. This is a very real thing, folks. Rather than an actual public health service, prosecutions seemed to be based on a belief that people with HIV shouldn't be having sex at all, and they usually ignore the actual risks involved (judges and juries don't seem to care if condoms were used, or even if anyone was infected or not). Some of the most exciting advocacy around this issue is being led by advocates in Iowa (yes, Iowa), so it's fitting that the first national "HIV is Not a Crime" conference on criminalization will take place there. I urge you to look into this issue, and the best place to start would be the web site for The Sero Project.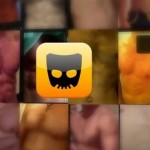 My occasional health-related items for the pop culture site Queerty (possibly the most trafficked site for younger gay men) have been fun and challenging. Mostly, I'm intimidated writing in a "young, snappy" style that might appeal to their audience, especially since I'd rather just go lie down. So far my pieces have included explaining the new "undetectable" study; the role of meth and the health of people with HIV; and how at least one health department is joining the cruisers on Grindr. I'm really grateful for the opportunity to reach this audience and will keep on trying not to let my age show.
Tags: acting, criminalization, culture, gay, hiv, recovery, Recreation, Sexuality
Posted in Anita Mann and Acting Gigs, Books and Writings, Gay Life, My Fabulous Disease, News | 1 Comment »
Friday, February 28th, 2014
In the late 1980′s, I let this odd, fussy man into my office at LA Shanti, my first AIDS agency job. He seemed earnest and harmless and he just wanted a few minutes of my time. "I have the cure for AIDS," he politely announced. Sadly, he wasn't the first person to say that to me, but we practiced more suspension of disbelief during that wretched decade so making such a statement wasn't immediate cause for removal from my office.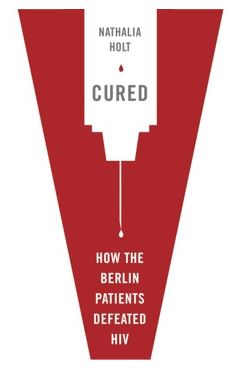 He set a wooden box on my desk, the size of a breadbox and with unfinished wood, like something you had just started building in shop class. He opened it to reveal a jumble of wires and what appeared to be a very large battery of some kind. It looked like a bomb.
"Electromagnetics," he said, with his index finger up, like a teacher. I was so entranced by the device that I didn't notice him attaching one of the wires to my finger with a clip. I felt it softly bite my skin and looked down, horrified.
His scholarly tone didn't change at all. "When I attach this to your other hand," he said, reaching for it, "the magnetic field will purge your body and your blood." I saw him taking my other hand. "This is science," he added proudly. He was smiling.
I sprang from his grasp and shook the clip from my finger. I suddenly remembered I had a staff meeting. An extremely important staff meeting. I thanked him and excused myself to get to my very important, life saving staff meeting.
It's tricky in the HIV community, using the "C" word. Long term survivors like me have had our hopes raised so many times, only for the rug to be pulled out from under us, again and again.  The list of miracles-in-waiting goes as far back as the dawn of the AIDS crisis itself. Herbal remedies. Rare fish guts. Tribal potions from exotic locales.
And so picking up a new book with that word right in the title, well, you can imagine the skepticism.
CURED: How the Berlin Patients Defeated HIV and Forever Changed Medical Science is exactly as advertised and a little more. Nathalia Holt's (below) engaging new book is quite a pleasant surprise, taking a user-friendly approach to its complicated subject. Not only does it provide the timeline of the advancements to date in HIV cure research, it gives us juicy, humanizing details about all of the players involved.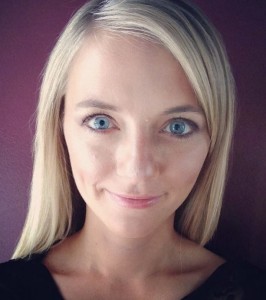 Much of Holt's book has the characterizations and forward motion of a good novel. We meet "Christian" (not his real name), the first Berlin patient who has achieved a functional cure to date. We find out exactly what happened in that Berlin clinic when he received his HIV tests results, what he was feeling, how it affected his relationships. We learn that it was Christian, not doctors or scientists, who elected to end treatment after several months (beginning very soon after his infection), leading to the discovery that his virus was under control and has not flared up since.
The same goes for Timothy Brown, who achieved even more notoriety as the later "Berlin Patient" because of the drama of his curative process (he had two bone marrow transplants and nearly died more than once) and because he has been willing to be public about it.
Timothy is the real heart of CURED. His endearing humility draws you to him as the book follows everything from his medical journey to his love life to his surprisingly modest existence today.
(In both Christian and Timothy, minute amounts of HIV virus have been located in their bodies since their treatment, but these reservoirs have not caused health problems. This is known as a "functional cure.")
All the principle players evidently cooperated with Holt, an HIV researcher herself, and the level of access shows. We not only learn who each of the major researchers are, but what brought them here, what their families are like, and what personal sacrifices they faced along the way. Particularly juicy are the stories of egos and competition among the scientists — and how people who made no contribution at all to various studies scrambled to get their names attached because of the cutthroat world known as academic publications.
Science has never been my thing. I'm not confident writing about it, and intimidated by reading about it. But, except in its last chapters when Holt hurriedly catches us up on the latest research, CURED is easy to follow and has engaging insight into the very real people behind the headlines.
And hey, how cool is it that no one was electrocuted as part of this research?
Mark
Tags: aids, physical, research
Posted in Books and Writings, Living with HIV/AIDS, My Fabulous Disease, News | 5 Comments »
Monday, December 30th, 2013
The year 2013 was a game changer for My Fabulous Disease, and I want to thank you for your clicks, comments, and shares.  I have more confidence as an advocate and a writer, thanks to you, and traffic for this blog more than doubled over last year!
I'm bad at predicting which posts might resonate with readers. My philosophy has always been, "if you build it they will come," and the rest is up to you. Apparently you have very eclectic tastes, my friends.
In ascending order, the Top Ten Postings of 2013 are…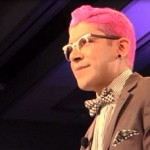 10. The Inspiring Advocates of the 2013 United States Conference on AIDS. This is a rollicking video recap of the annual event, produced by the National Minority AIDS Council, that brings together the very best our HIV/AIDS service community has to offer. Public health and pharma are there, of course, but I'm always thrilled to meet those who are doing the work on the ground, for local community-based organization working with scant budgets but tons of heart.  This video includes a discussion about the generational divide among people with HIV, interviews with multiple movers and shakers, marching bands, and Mardi Gras pageantry.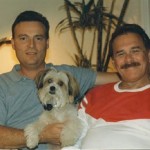 9. An AIDS Death in the Family.  Drawing from my book, A Place Like This, I have revisited the night my brothers' longtime partner died from AIDS, and the surreal haze that surrounded the occasion.  It is about loss, yes, but also about how we cling to social habits during the darkest of times to attempt to normalize things that feel anything but normal.  A dying man offering a "parting gift" to me, conversing as if he won't be gone in a few days, and the dreadful phone calls that a grieving lover must undertake. Yes, it's rough.  But it's life… and death.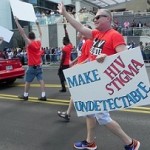 8. Two Minutes of Advice on Testing HIV Positive. This is a clever social media campaign: Healthline, an online health community, has asked people who have been living with HIV to create videos for those who have recently tested positive, known as "You've Got This." Think of it as "It Gets Better" for those with HIV. Of course, I had to create a video in my own peculiar way — something that demonstrates the sense of humor that has served me well over the course of 30 years living with HIV. There are now quite a few videos in this campaign with a variety of messages, and I encourage you to visit the Healthline site; you might find the message you or someone you know really needs to hear.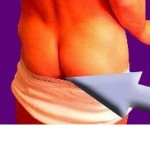 7. Probing My Anal Phobia.  I cannot believe I told you these things, which might be one reason this essay is a personal favorite of mine. Maybe this is about facing your fears, because I hate talking about… anal things. So what did I write about? Anal sex, cleanliness, colonoscopies, and the most outrageous douching disaster I have ever experienced. Yes, that's right, I went there. And the results will either have you laughing or finding out how to unsubscribe. Sometimes, I just need to write things that are on my mind and try to block out the fact that my Mom follows my blog. Enjoy!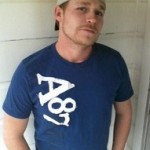 6. The Increasingly Strange Case of Uncle Poodle. Long before the Duck Dynasty controversy blew up, another popular reality show had an off-camera moment that caused quite a stir. Uncle Poodle, the gay uncle from the reality show Here Comes Honey Boo Boo, came out in a printed interview as HIV positive, and further claimed that he had been infected by someone who did not disclose his status — and who went to jail as a result. The details, however, are murky, and say as much about shame and HIV stigma as they do about criminalization laws.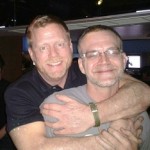 5. HIV and Gay Media: The Vanishing Virus. I suppose I have a lot of nerve. After having the honor of being included in an invitation-only summit of LGBT media representatives, I spend much of my time at the event hounding them, on video, about why they don't write about HIV more than they do. Fortunately, the participants were honest, thoughtful, and quite candid in their responses.  The event was co-sponsored by the National Lesbian and Gay Journalists Association and the video was featured on the main page of their site, so I suppose all is forgiven!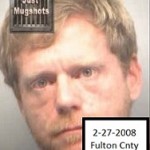 4. Surviving Two Epidemics: AIDS and Meth.  My history of crystal meth addiction and recovery isn't something I am ashamed of, but I don't write about it as much as I once did. The whole recovery process feels almost too precious to share. But when I was asked to share my story for an ongoing feature in Positive Frontiers about gay men in recovery, it just felt right. This essay is my truth, and maybe it will speak to someone at a time when they are ready to make a change. For information on crystal meth recovery, visit http://crystalmeth.org/.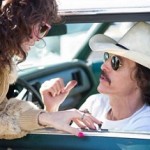 3. The Beautiful Sadness of Dallas Buyers Club. If anyone has a chance of stealing away an Oscar from Chiwetel Ejiofor of 12 Years a Slave this year, it is Matthew McConaughey, who is transcendent in this illuminating look at one straight man's response to the lack of FDA approved HIV medications. Some have criticized the film for not showing the impact of gay activists, but that's part of the point of the film: this is the story of this terribly damaged straight man, and how his prejudices were (somewhat) overcome through his own advocacy, as self serving as it may have been. You can count on one thing: Jared Leto, who played a transgendered friend, will be taking home an Oscar for Best Supporting Actor.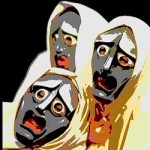 2 (tie). Stop Bludgeoning Young Gay Men with Our AIDS Tragedy. I thought I could say these things that other folks — HIV negative or young gay men themselves — would be crucified for saying. I was wrong.  I got crucified, too. Fortunately for my sensitive ego (yes, angry comments still hurt my feelings), many others understood that our history is important and vital to preserve, but it's not a prevention strategy for the landscape of today. This was more primal scream than writing for me.  Perhaps I should learn to count to ten?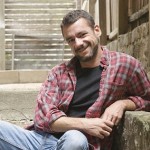 2 (tie). The Private War That Killed Spencer Cox.  It's kind of amazing to realize that Spencer, an early activist with ACT UP New York that went on to found Treatment Action Group, died only last December. So much has been written and done in his honor, including ongoing public forums on either coast that address PTSD among people with HIV/AIDS, and how we as a community can best address their (our) needs. This essay, posted soon after Spencer died, explores some of those issues, including trauma, loss, and addiction, all of which Spencer himself wrote about before his untimely death at the age of 44.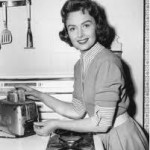 1. Your Mother Liked It Bareback. I had the title before I wrote the piece, and that's probably a terrible thing to admit, because the title alone incensed people (The Huffington Post, which carries my content regularly, refused to post it at all). Another primal scream put on paper, an outgrowth of complete frustration over our refusal to admit that there are other "protections" against HIV that do not include condoms. Despite applauding those who do use condoms more than once in the piece, I was accused of "promoting" barebacking and received my favorite name-calling moment of the year, as a "vile merchant of death." Even when faced with the facts about undetectable viral loads, or PrEP, some who read this article fell back on 40-year-old worries: "you could get an STD!" Honey, if the worst we have to fear these days is the clap, then sign me up. That just makes me feel nostalgic.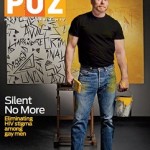 But wait! The Real Winner of 2013: "The Sound of Stigma." When POZ Magazine asked me to contribute a cover story on HIV stigma among gay men, I had no idea it would become my most widely read essay of the year, by far, without even appearing on my own site.  Even more surprising, to me, because the piece is such an indictment of how gay community turns against its own ("We are AIDS itself."). The posting of the story on Poz.com has been shared 2,500 times and has more than 150 comments, ranging from emotional to angry to heartbreaking. I am proud and yes, humbled, that the article contributed to such an important conversation.
Have a bright, joyful, and healthy 2014, my friends.
Mark
Tags: A Place Like This, Aging, aids, barebacking, criminalization, culture, family, gay, gratitude, help others, hiv, meth, physician, politics, recovery, serosorting, Sexuality
Posted in Books and Writings, Family and Friends, Gay Life, Living with HIV/AIDS, Meth and Recovery, My Fabulous Disease, News, Prevention and Policy | No Comments »
Wednesday, October 30th, 2013
I don't write about my drug addiction very often anymore. There's no shame there; I'm really proud of my recovery process. It just seems too delicate, too precious to share as publicly as I do my journey with HIV. That's interesting, considering of the two diseases, my addiction is far more likely to kill me. So, when a member of The Tweakers Project invited me to contribute to an ongoing column in Frontiers magazine that spotlights people recovering from meth addiction, I felt it was an appropriate venue to briefly share my experience. Here is my column as it appeared in Frontiers:
I thought I had a right to get high; that I deserved it for all my pain. I figured any gay man who suffered through the 1980s needed to medicate. Living in West Hollywood as a young man, I was dodging bullets in a war zone, busily planning memorials and attending town halls while hoping to God I wasn't next. My prayer was answered but came with a price — watching scores of men die around me.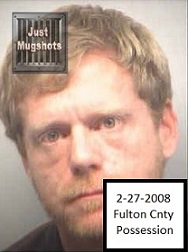 Pop a pill. Snort a line. Check your nose and visit your friend in the ICU. Maybe others found healthier ways to cope, but I wasn't equipped for the onslaught of mortality, the preachers on television proudly announcing the evidence of God's wrath against people like me, the dire news that no medications could combat this plague and my own HIV-positive test results. I couldn't comprehend my emotions, much less face them. So when treatments improved years later and the dying abated, I felt entitled to celebrate.
Pop a pill. Smoke a bowl. Stash the drugs and get back on the dance floor. That's when I knew I was a drug addict. When any occasion qualified. Whether we were dying or living, I was high. Maintaining a functional existence slipped away, just slowly enough not to alarm me, as if the drugs were quietly sneaking out the door with my life. And along with it, all those broken promises it made about euphoric deliverance and endless nights of pleasure.
There wasn't a single event that brought it to an end, because the truth is my recovery from drugs has been uneven and imperfect. Through the help of professionals and fellow addicts, I have slowly gathered the tools I need to remain clean and sober. Vigilance. Patience. And more honesty than is ever comfortable to me.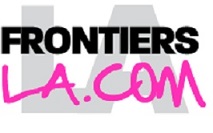 For the last 10 years I've been climbing back out of a hole I had finally stopped digging. I've managed to locate the man I had once hoped to be. I have found my joy again, which is truly the guiding emotion that helps me remain clean. I have come to terms with surviving AIDS and for living when so many worthy men did not. I have forgiven myself for having such good fortune and responding to it by sticking needles in my arm.
Today, my health and recovery are primary to my daily life. I have regained gifts and talents that had laid dormant for many years, and I use them in the service of others.
As a writer and HIV activist, I'm known for my sense of humor. But I'm dead serious about my addiction. I don't want to go back there. I love this life too much.
Mark
Photo credit: Fulton County Sheriff Department, after my arrest for drug possession in February of 2008. If you have an issue with substance abuse, help is available. Consider programs like Alcoholics Anonymous, Narcotics Anonymous or even Crystal Meth Anonymous (find out more about 12-step programs here and if one would be right for you), or check out reviews of treatment centers available at TheFix.com.
———————————–
Other Posts on Drug Addiction:
"The Crystal Meth Connection of the Gay Porn Killer." If ever a posting had enough searchable Google words, this might be it. A look at the Canadian accused murderer and why his alleged meth use made sense to me.
"My Muscles, My Disease: A Snapshot of Drug Addiction." How my body-conscious lifestyle only fueled (and still reminds me of) my drug addiction.
"The Long Road Home from Relapse." Assessing the destruction of a harrowing relapse as I drive a thousand miles home to family.
————————————
ALSO…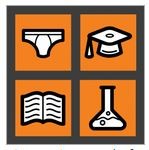 He calls it an exhilarating "exercise in perversion," but I call it fascinating. A prominent gay health advocate who blogs anonymously as Promiscuous Gay Nerd asked himself the question, "What makes sex good for me?" To find out, he created a spread sheet and then tracked every sexual detail of 50 encounters (43 of them unique, living up to his promiscuous name). Reading his analysis and viewing the spreadsheet in all its grinding glory is a lesson in gay sex, pursuit, and why we chase "the strange" rather than "the intimate." More ironic is the fact that the blogger rates the more connected and intimate encounters as the best ones. Might there be a lesson there about hanging up his promiscuous lifestyle and finding an ongoing partner? "I had boring sex with boyfriends sometimes, just as I have boring sex with strangers sometimes," he told me in an online comment. "Perhaps that's why all my exes are exes! I look forward to finding a man who can change that."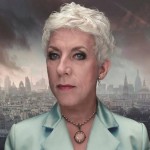 "Travels With My Nephew" is a new book of fiction that covers the life of Dorothy DeMoore, a proper British woman with enough Auntie Mame in her bones to satisfy her gay nephew. Their adventures take them back and forth across the pond, as her horny nephew samples love and Dorothy learns lessons about cabarets and gay rights. The story is told by Dorothy to the writer of her memoirs, and the interplay between the two as she weaves her tale provides droll entertainment. Curiously, the occasional references to the dawn of AIDS seem out of step with an otherwise pleasant comedy of manners. But no matter — author Guy Wilson (of the Wilsons Arts Project, which has produced the book as a theatrical musical) keeps things moving at a fun clip. The cover photo of Dorothy (above), I might add, looks suspiciously like Guy's husband, Nic Wilson. Just sayin'.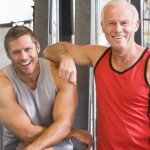 Our favorite poz fitness and nutrition expert Nelson Vergel (people still write me about the funny and informative video he and I did together, when Nelson raided my fridge to teach me a lesson) is involved in a new health site for men, ExcelMale.com, that provides nutrition and supplement information and forum chats with other people. It is not specific to HIV but does have great info. It offers a free membership to participate in postings (and they do hope you'll purchase their products), but I was able to wander freely on the site and get good info without signing up.
Tags: gay, gratitude, help others, meth, recovery, Sexuality
Posted in Books and Writings, Meth and Recovery, My Fabulous Disease | 4 Comments »
Tuesday, September 24th, 2013
Note: This essay has been shared more than 15,000 times from this site since it posted in July of 2012. Some readers responded angrily, and the barebacking aspect of the story brought both cheers and derision (one comment accused director Max Sohl of "crimes against humanity"). Frankly, I just thought the story of the film and its sociological impact was worth investigating; I appreciated the candidness of those connected to the film, as well as the social scientists and CDC officials who served as background.
The annual Folsom Street Fair in San Francisco is noted for its unbridled embrace of every star in our sexual constellation. Even the fearless leather community that founded the event can sometimes appear tame amidst the outlandish kinks and clothing – and lack thereof – on display along the city's tilted streets.
In the middle of this rowdy bacchanalia in the fall of 2003, Paul Morris stood at the booth for Treasure Island Media (TIM), the gay porn outfit he founded that features unprotected sex (barebacking) between its actors. This particular specialty was the singular driving force behind his smashingly successful and relatively new company.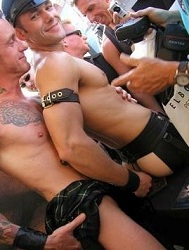 Then, like the legend of Lana Turner fortuitously cozying up to the counter at Schwab's, a beautiful and achingly masculine young man approached the TIM booth. He liked the TIM videos, he liked them very much indeed, and he hoped to one day document a few fantasies of his own. TIM star Jesse O'Toole was on hand and someone snapped a photograph of the two of them together (right). In it, the grinning young man with a leather cap appears to have found his long lost tribe, and O'Toole looks as if he has found a seven-course meal.
The photo was sent to Max Sohl, a sometime porn actor with a theater background whom Morris had commissioned to conceive and direct what would be Sohl's first porn film. Sohl met with the aspiring model and asked him to complete a form that included a simple question: What is one of your fantasy scenes? In response, the young man wrote simply, "me getting nailed and seeded by a gang of hot guys."
"The Black Party was coming," Sohl explained in a recent interview, referring to the annual New York City weekend of leather men, parties and sexual adventures, "and I thought, 'Okay. Let's see how many men he can take.'"
And that is how Dawson's 20 Load Weekend was born.
Prior to the onset of AIDS, condom usage in gay pornography was nonexistent – but that was before bodily fluids became synonymous with death and disease. For well over a decade after the crisis began, gay porn videos featured not only tightly wrapped penises, but their storylines – indeed, the actors themselves – suffered from a sort of dramatic malaise, as if sleepwalking through their sexual routine while trying to pay no attention to the man with KS lesions behind the curtain. The videos mirrored our own lack of interest in gallivanting about with the pizza man or diving into an orgy with strangers, with or without condoms. Many viewers simply returned to their stash of pre-AIDS pornography, which was condom-less but "justified."
As AIDS deaths subsided with the advent of new medications in 1996, gay male culture responded with a vengeance. Circuit parties were born of celebration (before succumbing to their own excesses), safer sex behaviors relaxed, and there was a palpable longing to escape the horrors of the previous years. Reclaiming a bold sexuality – something many gay men believed had been lost forever – was a tonic for the post-traumatic stress they suffered. Younger gay men, who had listened to stories of an earlier, sexually liberated time as if it were a lost era of paleontology, were more than willing to explore whatever modern version might await them.
Unprotected sex since the arrival of HIV is nothing new – it is, after all, the primary reason for new infections that have continued fairly steadily since AIDS began – but in the late 1990's the gay community proved again how comically adept it is at applying a little branding to any phenomenon, and "barebacking" entered the public lexicon. The irony may be that a new word was developed for the oldest sexual activity imaginable: having sex without a barrier. It wasn't the sex that had changed, but the meaning and judgment associated with it towards, most specifically, gay men. Or, as AIDS advocate Jim Pickett said at a recent conference for people living with HIV, "When a friend announces they are expecting a child, I feel like screaming 'You barebacked!'"
But while intelligent minds and passionate advocates argued about the reasons and the proper response to barebacking, no one had dared document it on videotape for the erotic pleasure of others. Yet.
In 1998, two renegade companies formed to make bareback videos exclusively: Hot Desert Knights and Treasure Island Media (links definitely NSFW). None of the leading gay pornographers would consider producing them (although they were eager to market their highly-profitable backlists of videos produced "pre-AIDS" that featured bareback sex). The cheaply made videos by the upstart porn producers brought the sexual choices of an increasing number of men out of the closet and onto DVD players and computer screens.
The videos were uniform in their low production values, the older ages of the actors, and the fact that several of them appeared to have the physical manifestations of HIV. It was as if a group of men who had literally lived through AIDS said, "oh, what the hell," and demonstrated the kind of sex they had been having amongst themselves for some time. Their exploits were perceived as an underground fetish that would never break the surface of more mainstream gay pornography.
But then Max Sohl met that ferociously attractive man from the Folsom Street Fair who was so eager to "get seeded" by a string of strangers, and with the sexual zeitgeist now primed for their arrival, they made a film that would forever change the porn industry and quite arguably influence the sexual behavior of countless gay men.
Re-christened "Dawson," the budding porn star was served up in a hotel room over the course of New York City's 2004 Black Party weekend to an ongoing parade of bareback tops. Their sex was filmed in a documentary fashion, without music, scripted dialogue, or any effort to hide the many cables and cameras crowding the room. Dawson's fantasy had been fulfilled, and Sohl had the footage to prove it.
In June of 2004, Dawson's 20 Load Weekend was released and was precisely as advertised.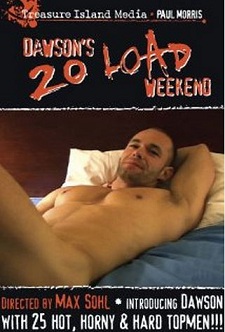 It might first strike the viewer that the video was created in an unsettling world in which HIV is utterly absent; that is, until a revamped sexual choreography is pointedly repeated again and again. While orgasms in gay porn before AIDS typically showed the top withdrawing from his partner and spilling his semen across his partner's backside, the tops servicing Dawson had a different and very deliberate mission: to withdraw only long enough to prove their orgasm, and then re-enter Dawson immediately to show the injection of semen.
This was not a film that was made in the absence of HIV, but was created because of HIV. You can practically hear a disembodied voice whispering, "Watch closely. This is how gay men have sex now. That is where semen belongs. Fuck AIDS."
Depending on your point of view, it is either a transgressive act of eroticism or an incredibly irresponsible act that demonstrates how to become infected with HIV. Or perhaps both.
In the center of all of this was Dawson himself, and never has bareback porn had such a virile and athletic leading man, much less one that bottomed with such disarming delight. "He was a higher quality male model that hadn't been seen in that kind of extreme scene," said Sohl. "The movie changed things because of Dawson. He was adorable, and actually smiles and laughs. He is Cialis joyful in that movie."
"Bareback porn companies have blood on their hands," became a common refrain among gay men and health advocates. Gay sex advice columnist Dan Savage equated the videos to child porn, believing they take advantage of the naïve and the vulnerable. Some accused TIM of making snuff films.
The video was wildly successful, ubiquitous wherever porn was shown. Even Sohl was surprised. "Our staff and even my friends would say 'I go into a porn booth, a sex party, a hookup, and its playing,'" he said. "It was everywhere."
Adult bookstores which had previously shunned TIM videos responded to customer demand and began stocking them, even creating bareback sections on their shelves. Gay porn sites that once refused to feature bareback clips began including them. Dawson and the film became the definitive symbol of a bare, wanton sexuality that eschewed condoms and refused to be denied or intimidated by the virus.
Soon, more companies produced bareback porn, and they were able to attract "collegiate jock" types who were younger, more muscular and the very picture of health and vitality. The faces and bodies in bareback videos had been transformed, erasing all evidence of HIV, much like the invisibility of HIV/AIDS in our broader culture.
When considering the legacy of his film, Sohl is more pragmatic than proud. "The concept of taking twenty loads in 2004 was beyond taboo, but to say it in 2012… it doesn't seem as extreme today," he said. "I'm sure someone else would have done it. It just so happened to be us."
Neither does Sohl admit to any trepidation about the safety of his actors, then or now. "I've been doing this since 2004, with thousands of men, and have had only one guy claim to get an STD (on my set)," he explained. "Probably 50 percent of my casting job is being an HIV counselor," he adds, without a hint of irony. "I spend a lot of time talking about HIV. My feeling is that people need to be responsible for their own actions and make informed decisions."
One of the people making decisions while living with HIV is none other than the actor known as Dawson, who disclosed his HIV positive status to The Windy City Times in 2005. While his HIV status may surprise no one, something else he said in the interview was sadly revealing. "It was after turning positive that I made the decision to look into doing a movie for Treasure Island Media," he said at the time. "I had seroconverted a few months before…"
After an HIV diagnosis, many people use it as an opportunity to re-examine their lives, make different choices, or otherwise take steps to enjoy their life in whatever ways are important to them. For the man who would be Dawson, his seroconversion was followed by the choice to be an unapologetic cum whore in front of video cameras. This may have been his fantasy, but it certainly fuels the stigmatizing belief that people with HIV are irresponsible vectors of disease, spreading infection and abandoning whatever sexual values they may have previously held.
Perhaps, then, the film was a treatise on the kind of sexual liberation available to HIV positive gay men today, demonstrating the "new normal" for those who take their meds, eliminate the viral activity in their blood, and "fuck freely and without fear," as TIM founder Paul Morris once put it. Or did it simply portray poz men as sluts, a charge leveled by disgusted (and possibly jealous) HIV negative men?
"What a person is seeing has more to do with them than with us," said Sohl. "The best mode of action is not to confirm or deny anything. I will see a scene online that I directed," he says, referring to the many porn sites that pirate pieces of his work and give them new titles, "and it will be renamed 'negative bottom takes poz loads,' as if it were a conversion scene. We never said that. Or people think the bottom is using crystal meth. That says more about the guy watching it than what actually happened."
That relationship, between porn and viewer, is something of particular concern to some HIV prevention advocates who believe bareback porn encourages unsafe sex in real life. This resulted in AIDS Healthcare Foundation's recent campaign to mandate condom use on pornography sets, a move that was popular on a simplistic level but did nothing to address the myriad of factors associated with actual HIV risk and relative safety, such as an undetectable viral load, serosorting, or the precise sexual behaviors involved.
While social cognitive theory states that we make behavioral decisions based on watching others, very little research has been conducted on the causal relationship between bareback porn and real behavior. In what little has been studied, researchers can't decide if barebackers watch a lot of bareback porn, or bareback porn makes people barebackers.
It is a riddle that Max Sohl is surprisingly happy to solve. "Absolutely" he said. "Of course it is going to influence what people do." When asked, then, what is the responsibility of porn, Sohl would have none of it. "The responsibility of porn," he says impishly, "is to make the guy watching it shoot a load."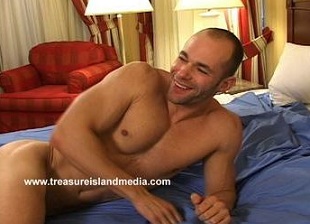 Dawson is, now and forever, committed to videotape and featured on dozens of online porn sites, happily receiving the prize he so ardently desires. He and his progeny of newer, younger porn actors have crossed a line and they're never coming back. Their video escapades are available online everywhere and for everyone, including young gay men who are just coming out and surfing the internet for validation of their sexuality.
What those young men will almost certainly see online are depictions of unprotected sex, because bareback videos now outperform scenes of condom usage on every site that carries them – and most of them now do. It is unquestionable that bareback sex will be viewed as typical to the uninitiated, and anyone crafting safer sex messages to those young men is going to have a difficult time trumping those images. The "use a condom every time" message is officially dead, drowned in buckets of bodily fluids by Dawson and his barebacking brethren.
Dawson's 20 Load Weekend redefined bareback porn and the men who appear in them. It influenced subsequent videos and expanded the availability of bareback films. It depicted a prevailing truth about gay sexual behavior "post AIDS," and arguably encouraged risky sexual adventure-seeking. It led to the saturation of bareback porn online, making unprotected sex normative to whomever might be watching. To dismiss this film, to minimize its social and cultural impact, would be to demonstrate a profound misunderstanding of gay sexuality today.
"Barebacking is a right," gay anthropologist Eric Rofes once wrote. "After all, practically every straight guy in the world gets to do it without being told they are irresponsible, foolish, or suicidal… Barebacking is liberation. Barebacking is defiance."
How foolish, prescient, liberating, enlightening or destructive barebacking may ultimately become is something that may only be revealed in the next chapter of our gay community's troubled history.
(Photo of Dawson and Jesse O'Toole courtesy of Max Sohl and edited for content. Other images courtesy of Treasure Island Media [NSFW].)
————————————————-
TWO MORE POSTS ON BAREBACKING and/or GAY SEX:
"Your Mother Liked it Bareback" loses all patience with the finger pointing and judgments being hurled around between gay men when it comes to choices about unprotected sex. In short, it asks us to broaden what it means to have "safer sex," and to acknowledge there are now many prevention techniques that do not involve condoms. Check it out.
"Why I Stopped Going to the Baths" is a riot, explaining my decision to stop, well, going to the baths. Any posting that begins with "The last time I went to the baths I stepped in poop," can't be all bad, right?
Tags: aids, barebacking, culture, gay, hiv, meth, Recreation, research, serosorting, Sexuality, testing
Posted in Books and Writings, Family and Friends, Gay Life, Living with HIV/AIDS, Meth and Recovery, My Fabulous Disease, Prevention and Policy | 1 Comment »
Wednesday, August 7th, 2013
"We're born naked… and the rest is drag." — RuPaul
When I was nine years old, I took my parents' album of the Broadway musical "Damn Yankees" and memorized every syllable of Gwen Verdon's show stopper, "Who's Got the Pain When They Do the Mambo?" Once I was satisfied with my lip-synching and choreography (I decided that a mambo was a dance in which young boys gyrated and flung themselves on and off the living room sofa), the number was ready for public display.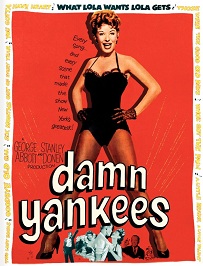 The premiere was a simple affair, exclusive and unannounced. Mrs. May from across the street had stopped in for afternoon coffee, and opportunity knocked when Mother busied herself in the kitchen for a few minutes.
Not a smart move, Mother, leaving Mark alone with the company.
"Mrs. May, would you like to see me do a song?" The unsuspecting woman gave a polite "yes, that sounds nice" and before Mother could run interference I had turned on the stereo and dropped the needle at the precise moment where Gwen breaks into song.
Mrs. May stared and stared, her hands folded neatly in her lap, as I brought out every sashay, twist and thrust in my dancing arsenal. My moves may have been imperfect but I vocalized brilliantly, thanks to Gwen. As I struck my final pose, arms reaching for the heavens, frozen and triumphant, I saw mother standing in the doorway, holding a plate of cookies and breathing heavily through her nostrils.
Future performances would be limited to my bedroom, where I could conjure an audience cheering with acclamation and mothers wouldn't put you on restriction.
It is that boy, the cheerful but feminine performer, that I always feared would creep out of me as I navigated young adulthood as a gay man. I worked to shed his characteristics, to replace every soft gesture with a wooden one, to embrace the gym and tank tops and Levi jeans with the same fervor I once had for my beloved Broadway musicals, with mixed success.
And then, a lifetime later, as I worked for an AIDS agency in Atlanta in the 90's, destiny called. An upcoming drag contest to benefit our agency was suffering from poor participation, and my boss asked if I would consider entering.
Being a drag queen, even for a night, terrified and delighted me. But the performer in me won out, wouldn't you know, and Anita Mann was born. I created an interactive video rendition of Donna Summer's "This Time I Know It's for Real" (below) and won the contest.
Soon I was performing with "the camp drag queens of the south," The Armorettes, who hosted a Sunday night show at Atlanta's now-demolished Armory to raise funds for AIDS organizations (they are still performing, now at Burkhart's). Over the years they vigrx info have raised over $2 million dollars, and their show was a sellout every week. But my own phobic notions lingered.
I didn't want to be known as a drag queen ("It's comedy! I'm a performance artist!" I would insist). I never appeared anywhere in drag but on that stage – I would always get dressed at the show, and was out of drag for the final curtain call, in a bid to display whatever masculine credentials I had to offer.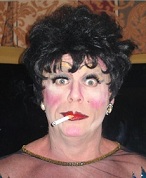 I would hear other gay men make disparaging remarks about drag and I withered, unable to admit I was playing to a packed room every Sunday.
The nexus of shame and shamelessness is a complicated one. Each week I put on full display the very things about myself that I had worked so hard to reject — my femininity, my silly pursuit of acceptance through laughter and applause. And just as I gained confidence in what I was doing and why, I would lose a potential boyfriend when he learned of my weekend talents.
As a growing meth addiction encroached on my free time, I abandoned Anita Mann to its demands. Anita's dress and wig would be relegated to a duffel bag hidden in the back of the hallway closet. I had found a vocation in drugs that offered twice the shame and every bit of the need to keep quiet about it.
It took a few years before Anita would make her comeback. Armed with a TV set and a sense of the absurd, Anita performed at a sober fund raising event. Her rendition of "Don't Get Around Much Anymore" (below) grows more insane by the moment (watch out for the swinging TV set!).
And yes, I am aware that I speak of her in the third person. Maybe it is because I view her as a character I have created, and perhaps it is the remnants of shame, and of my need to keep her at a distance.
It's strange, how those things about which we have drawn the most shame are also able to liberate us, not to mention help others. My HIV status. My drug addiction and recovery process. My drag personality. As I have embraced each of these, I've found self-acceptance and a way to carry a message of hope, and even joy, to others.
Meanwhile, I still struggle with the need to project as much masculinity as I can muster. I swagger more than I sashay. I sport a beard when possible. And I work to maintain a strict gym regimen.
It's important for me to stay in shape if I expect to fit in that dress.
Mark
—————————–
(This is a revised version of a posting that appeared on this site on March 15, 2012. Good drag bears repeating. — Mark)
Tags: acting, culture, drag, help others, meth, recovery, Recreation
Posted in Anita Mann and Acting Gigs, Books and Writings, Gay Life, Living with HIV/AIDS, Meth and Recovery, My Fabulous Disease | No Comments »
Friday, July 26th, 2013
"Did I ever tell you about the night that Emil died?" my brother Richard asked me. It was 1992, and AIDS had taken Richard's lover a full three years earlier. The death ended a love affair that had lasted more than a decade.
I cocked my head. "Well, I was there, Richard, so I mean – "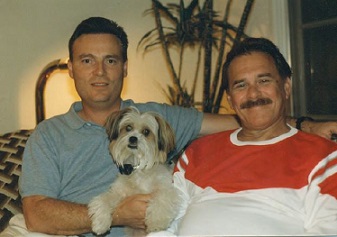 "You were there after," he said, and downed his drink. "Don't you wonder what it was like just before?" He asked the question nervously, a perfect match for the cigarette he held in one hand — a long broken habit, suddenly resumed — and the cocktail in the other, which had been requested shortly upon his arrival to my apartment.
"It's not like I was trying to keep it from you, Mark," he said, and he offered the glass for replacement. It was an odd thing for him to say.
I walked to the kitchen and unscrewed the vodka bottle, beginning to feel nervous myself. Richard talked as I cracked an ice tray.
"Emil had one of those lines that went way in inside him…" He was beginning a story I wasn't sure I wanted to hear.
"A hickman," I said.
"Yeah," he answered, and he reached for the drink while the ice was still twirling. "But something was wrong with it the night before. It was swelling. So we took it out."
I returned to the couch. Richard paced.
"The next morning the nurse came and Emil was being stubborn. He didn't want the new Hickman." He gulped his drink and took a breath. "I got an inkling what he was up to when the nurse said 'Emil, starving yourself is not a pretty way to go.' But Emil kept saying, 'no, no, I won't do this!' and I remember he looked so weary, Mark. Just exhausted."
This isn't the visit I planned, I thought to myself. I meant for my brother to see the new ceiling fan I had installed. But my handiwork couldn't compete with the story that was now rumbling out of him.
"I walked the nurse out and went back to Emil. He reached up for my hand, and he said, 'you knew that today would be the day, didn't you?'"
Richard looked at me but didn't acknowledge what must have been a growing expression of shock on my face.
"I knew Emil wanted me to say yes, so I did. But inside I was screaming 'NO! NO!' "
Richard stopped, and I found the silence torturous. "Well," I said, "it sounds like he was, uh, in charge of himself."
"Oh, he was in control all right," he responded. "He told me to go get the book. The one about how to kill yourself."
Richard's next few remarks would be lost on me. I couldn't get past The Book.
"So I'm reading him the chapter we had picked out," Richard was saying, "and it suggests washing down the pills with alcohol. We had some Seconal and I found some Scotch."
I knew about assisted suicide but had never heard of the mechanics of it firsthand, or considered the logistics a caring lover would undertake — or had witnessed the haunted result like the one that now sat chain smoking across my living room.
"I made some toast for him just like the book said," he continued, "and while we waited for him to digest the toast I opened the capsules and put the stuff into a glass."
I imagined my brother sprinkling powder into cialis soft tabs a glass while Emil looked on. I wondered what kind of small talk that activity encouraged.
"I poured the scotch, a couple of good-sized shots, and he wanted it right away." His voice trailed to a whisper. "I wanted him to wait, to wait, to wait… I wanted to hug him. I wanted to do it right, you know? But he kept reaching for the glass, and I would say, 'no, Emil, wait, please wait, I want to say I love you again…'"
Tears were filling Richard's eyes. His hand shook, knocking his glass loudly on the coffee table as he set it down and brought his hands to his face.
And even so, he went on.
"Emil downed the glass in one gulp and made a face, and then he just laid back on the pillow. It took about twenty minutes." Richard looked up at me and managed a sad grimace. "Emil always said that when you go, you go alone. I hated that for him. I wanted him to feel me there, you know? So I held his hand real tight…"
I stared at my brother. Tears now streamed from his face. His eyes conducted a dazed search around the room as they tried to focus on something, anything that would bring some comfort or clarity.
I couldn't tell what I was feeling about this. Was it pity? Was it shock? How many kinds of pain can we distinguish within our soul?
"The book said to wait twenty minutes after his heart stopped, you know, before calling the doctor. I kept leaning over him and trying… trying to hear his heart. But I couldn't because my own blood was pounding in my ears! And those next twenty minutes…"
"What were you doing…" I asked, startled by the sound of my own voice, "during those twenty minutes?"
"Screaming," he said simply.
Silence engulfed my apartment, surrounding the word.
I put my arm around him and he continued to weep. Please be all right, I thought. Please be happy again, Richard. My brother. My brother.
He received my embrace but his heart had taken distant refuge. It had long been numbed by the effects of the spent cocktail glass, sitting impassively on the coffee table, occasionally clinking with the sound of shifting, melting ice.
Mark
NOTE:
This post is adapted from A Place Like This, my chronicle of life in Los Angeles during the dawn of the AIDS epidemic. (Photo above: Richard, left, and Emil in 1986.)
Suicide was a common feature of life for gay men in the 1980's. But rather than it being a result of bullying or despair, with which it is often associated today, it was very often a gesture of empowerment for embattled AIDS patients wanting to die on their own terms, sometimes with the assistance of those who loved them most.
Our elderly have always shared these mortal intimacies. Assisted suicide has even been institutionalized with the common use of a morphine drip in hospitals and hospices, which calms the patient and, when increased to certain levels, hastens death by shutting down the body.
As for Richard, he has recovered from his loss 25 years ago and lives happily today in our home town. "I often think of that night, and consider my feelings about it," he told me recently. "I can honestly say I don't feel even a twinge of guilt. I have plenty of regrets, but not about that."
Tags: A Place Like This, Aging, aids, family, gay, help others, hiv, physician
Posted in Books and Writings, Family and Friends, Gay Life, Living with HIV/AIDS, My Fabulous Disease | 5 Comments »
Wednesday, July 10th, 2013
"There were people who displayed remarkable courage then. People who lived and died by their promises and shared the intimacy of death…"
– Once, When We Were Heroes
My brother Richard would later refer to it as a "command performance." It was 1989, and he had phoned me after weeks of frustrating silence about the declining health of his lover Emil. Richard said that Emil wanted to see me. "Tonight," he said. Charlie, my partner at the time, and I walked through their front door within an hour.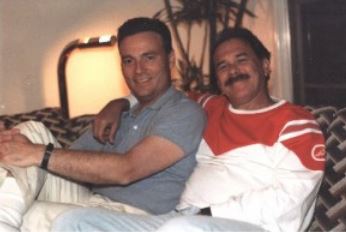 Richard led us to the sofa in the den where what looked like a mountain of blankets had been piled. I looked toward the blankets, and Emil's head — small, ancient and childlike at once — peered out. A curved brass reading lamp reached over Emil's face, casting a dramatic yellow glow across his forehead and onto his face.
It was as harsh as the fluorescent strips I had often seen above the hospital bed of so many dying friends — shining straight down, showcasing the sickness beneath. Who lights these guys? I wondered absently.
"Hey there, Emil," Charlie said. "How's it going?" I had learned not to lead off with a remark like that.
"Hello, Charlie," Emil said weakly. His voice was a strained breath that worked without the cooperation of vocal chords. He looked shrunken.
Emil proceeded to express how much he had valued our friendship. "…and Mark," he breathed out, "I want to tell you how much I appreciate you giving that blood for me…"
It had been an experimental treatment for people with AIDS, giving them the blood of people who were HIV positive and healthy. It was nothing, really. Sixty minutes of my life. Like so many promising treatments, it didn't work.
"It was easy, Emil, really –"
"Nevertheless," he interrupted, willful to the end.
The blankets moved slightly, and Emil produced a tiny, aged hand from them. It trembled slightly as he motioned to Richard, who acknowledged the signal and left the room. Charlie and I sat there wondering what more to say, finally surrendering to the silence.
Richard returned with an envelope and placed it in my hands. A lovely parting gift? I thought, astounded.
I smiled toward Charlie and noticed that Richard and Emil were without expression, lost in their silent, exhausted daze. I opened the envelope and pulled out a $100 gift certificate to Macy's. Charlie and I looked at the paper admiringly, and I said how thankful I was.
Richard managed an almost perfectly horizontal smile, and I knew at once he was the one who bought it. I thought of him driving across town for the item, on strict orders from Emil to purchase the certificate and from what store, and Richard wondering if his lover would be alive when he got back.
Emil cast sleepy eyes on Richard and I knew it was time to leave. I leaned forward toward Emil and barely brushed my hand across the blanket as a farewell. Richard led us out, and stood on the porch as we drove away. I watched him close the front door. The porch light blinked out.
We drove through the lovely, tree-lined streets of their neighborhood with our mouths half opened, with words begun and then abandoned. Only after driving for miles did I succeed in delivering a full sentence.
"So, Charlie," I said, realizing I still held the envelope tightly in my hands, "how do you think we should spend the gift certificate?"
Two nights later we would find ourselves on their sofa again, in circumstances far more grave. Charlie and I were bleary-eyed from the chaos that had begun with Richard's phone announcement an hour before, delivered with stunned clarity, that Emil had died.
We were in the den where we had received the gift certificate only days before, but Emil wasn't there. He had spent his last days in the master bedroom, by Richard's side. Charlie turned to the windows behind us and pulled the blinds away. We could hear a vehicle approach.
"Don't," I said. "We shouldn't. We better not look." He released the blinds and the car — or hearse, or coroner's truck — drew nearer and was now chugging just outside the window, just beneath us and beside the front steps.
We stared at each other, dissecting every sound, and then knowing when Emil was being taken. We heard wheels, barely squeaking across tile floors, rolling out of the master bedroom toward the front door. A heavy door opened and then closed. I wanted to pull the shades wide open and see for myself, and I didn't dare.
The vehicle changed gears and began the retreat down the driveway. We held our breath as it drove slowly down the hill and faded away.
Richard walked in to the den and we sat up straight. Just shut the hell up Mark, I said to myself. Don't start talking now because you'll just screw it all up.
Richard asked me to stay the night, and Charlie went home to await further instructions. Richard and I didn't stay up, didn't talk much at all. He went to bed and I feel asleep on the couch.
I was awakened in the morning by Richard's voice. He was on the phone across the room, speaking to someone culled from the worn pages of an address book he held cradled in his lap. I quietly rolled over and watched him. He was beyond the grasp of any healing embrace.
Every call began the same, with his weary hello and then saying he had some very bad news. And then he would say it out loud. Emil had died. It was something he had been terrified of ever saying, but that now would be repeated a dozen times on the morning of his lover's death. He usually made it through the first minute or so, but then would be barraged with condolences and have to say "thank you" and "yes, he certainly was" and "I know he is no longer in pain" a few times during each call. And it was that part that would break him, until he convulsed again into sobs and his goodbye would be hard to understand.
He would sit there and catch his breath, finding the next name in the address book through teary eyes, and then pick up the phone again. And again.
It is one of the most powerful images of my brother that I have.
I sometimes dream of it.
Mark
(This is adapted from my book, A Place Like This, about the dawn of the AIDS epidemic in Los Angeles. I am so grateful for our progress since then, but also feel strongly about sharing the truth, and the intimacies that we experienced as a community during the darkest years. Scenes like the one above are still playing out — 7,000 gay men die of AIDS in the United States every year. Pictured above are Richard (left) and Emil. — Mark)
Tags: A Place Like This, aids, family, gay, hiv
Posted in Books and Writings, Family and Friends, Gay Life, Living with HIV/AIDS, My Fabulous Disease | 10 Comments »
Wednesday, May 29th, 2013
Every month or so, a group of people in my area host "poz socials," a house party for people living with HIV. I found myself at one recently, because I thought it was important to make an appearance since becoming a literary superstar.
I was settled into the living room sofa and liked the spot very much. Sharing a couch with regular folk has an air of humility about it, while its angle allowed me to be viewed by a large number of the guests milling about.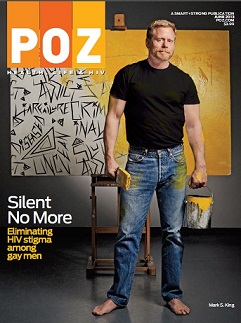 The man next to me leaned in closely to be heard over the hubbub of the party. "Are you on the cover of that magazine…?" he asked, of course.
I should proceed with caution, I thought. If he is a stalker and I engage him haphazardly, he'll steal my social security number and soon claim we're Minnesota's latest newlyweds.
"Well now, what magazine do you mean…?" I said, and then I smiled demurely. It's best to display warmth when you are recognized in public. But carry mace.
"The magazine you're holding in your lap…" he said, "with the cover facing me? I saw some copies on a table at the front door, I think. That's you, right?"
"Oh, this magazine!" I said, waving it in my hand as if I'd just discovered it, "yes, well, they're sending me so many you know, boxes of them, I just thought people might appreciate me bringing a few of them to –"
"…and there's a stack of them in the bathroom, too," he continued, "which I thought was odd, and outside on the back lawn. Someone laid them across the grass to spell out OZ. Is this magazine about The Wizard of –"
"No! POZ." I fingered the cover's masthead like I was teaching the alphabet on Sesame Street. "P-O-Z? POZ. POZ Magazine."
"Well, it just says 'OZ' in the back yard now. I think they had to make room for the lawn chairs."
This man was irritating me. He hadn't even begun to ask about my thoughts on fame or on balancing family with my public persona or about Having It All. I became concerned with his comprehension skills.
"I wouldn't worry about it," he went on, "it's sprinkling now so I don't think anybody is out there anyway."
"It's what?" I asked. I scrambled up and dashed outside to retrieve what were now slightly soggy copies of the magazine off the lawn.
I settled for a while on the back patio, carefully dabbing the magazine covers and giving the crowd inside some relief from the excitement of my presence. I wondered if the Kardashians ever had to dry their own magazines. I suddenly realized how very alike we are, those girls and I. Well, maybe not Kim. Unlike her, my sex video was a crystal meth-induced camera phone escapade that I have refused to commercialize. No, Khloe is my true soul mate. The sassy one.
The party's host, Sebastian, stepped outside.
"Hello, Sebastian. You have a lovely home," I offered. Graciousness. So important. "I wonder if I might trouble you for some ballpoint pens. The Sharpies I brought are going to bleed if I have to autograph these wet magazines…"
"I was just going to ask you about that," he said. "The buffet table seems to have been set up for… some sort of signing?" I had arrived early to hang the poster-sized blowup of the cover in just the right spot, scotch taped over Sebastian's original Keith Haring lithograph. The Haring seemed a tad pretentious anyway.
"Yes, that's right," I answered. He had an expression that I clearly mistook for annoyance.
"There are magazines stacked all over the buffet table," he said.
I raised an eyebrow. "I brought plenty to accommodate the crowd so –"
"There are only fifteen people here…"
"…so they might be able to share with their friends and loved ones," I finished.
Sebastian breathed a little too strongly through his nostrils for a moment. "If it's all the same to you," he said, rather slowly, "I really need the buffet table."
"You need the buffet table?" This was the first I had heard of this. I bet Khloe has people for this sort of thing.
"Yes," he said. "I need the buffet table. For the buffet."
Jealousy is a common response to intense fame. You see it all the time. Well, maybe not you. But I do.
My road to sizzling celebrity began a few months ago, when I was invited to appear on the cover of POZ Magazine because of an essay I had contributed about HIV stigma among gay men. I give full credit to the staff of the publication, for instinctively knowing exactly what the world needs right now.
And if you're thinking the answer is me, well, that's lovely and understandable but not really true. What the world needs now is a message of tolerance toward people living with HIV.
Delivered by me.
Negotiations between myself and the publication were heated, I will admit. First they claimed Leibovitz was busy and Scavullo was dead, and then they rejected my request for body painting at the studio to sculpt my abs. Oh, and I had to wear a shirt.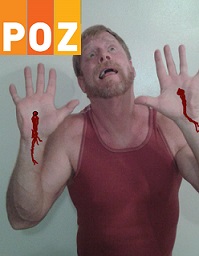 I don't mean to embarrass anyone, but allow me to share with you portions of the email I received from the POZ editorial team. They responded together, they said, to put a stop to my "playing staff members against one another and telling us each that you liked us best or that a fellow staff person wanted us fired." Like I would be caught doing that.
They then went on to say that "while we appreciate your enthusiasm for this cover shoot, we don't believe that having you pictured in the throes of actual stigmata would serve the story or our readership." My concept was meant to be ironic, although I can't really explain why and it's my response to most situations in which I don't get my way.
"And although we do acknowledge that Carrie is an iconic film about stigma," the irksome memo continued, "our readers might respond unfavorably to a cover model with a bucket of pig's blood dumped on their head. People with HIV are sensitive about blood. Even pig's blood. Your being outfitted in a prom dress does little to minimize the impact."
They said nothing about the remake of Carrie to be released this fall, and the obvious promotional tie-ins I had outlined in my proposal. Which is all to say that we must stand tall against those who wish to blunt our artistic vision.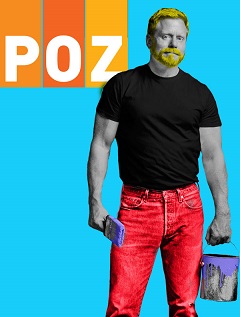 Now that the June issue has been released, available everywhere fine periodicals about HIV are available, I'm mulling over the idea of a multi-city tour or better yet, an AIDS benefit in which famous artists recreate my POZ Magazine cover, people like Peter Max or Warhol, and then auction them off. The powers that be at POZ, as you might guess, say this idea is quite impossible for reasons they refuse to enumerate.
I considered all this as the poz social was drawing to a close and I was slipping copies of the issue under the windshield wipers of the cars on the street. Face down, of course, so my face might greet the driver as he settles in his seat. I continued up the neighboring blocks, because good literature appeals to everyone and Sebastian was giving me attitude about the boxes of magazines he claimed were blocking his driveway.
Should you care for a personal appearance at your next gala, by all means contact me. I require the usual fees, plus Perrier water, Intelence, Norvir, Isentress, and Flomax. And please find me a sizable entourage, to do entouragey things with me.
If it's good enough for Khloe, it's good enough for me.
Mark
————————————————————–
My friends,
All kidding aside, I could not be more humbled and heartened by the response to my POZ Magazine essay on HIV stigma and gay male community. Even if you have read the piece, I would encourage you to visit the comments section on the POZ site — now with over 100 comments that will inspire you, anger you, and break your heart.
Tags: aids, culture, gay, help others, hiv, Recreation
Posted in Books and Writings, Gay Life, Living with HIV/AIDS, My Fabulous Disease, News | 8 Comments »