I don't write about my drug addiction very often anymore. There's no shame there; I'm really proud of my recovery process. It just seems too delicate, too precious to share as publicly as I do my journey with HIV. That's interesting, considering of the two diseases, my addiction is far more likely to kill me. So, when a member of The Tweakers Project invited me to contribute to an ongoing column in Frontiers magazine that spotlights people recovering from meth addiction, I felt it was an appropriate venue to briefly share my experience. Here is my column as it appeared in Frontiers:
I thought I had a right to get high; that I deserved it for all my pain. I figured any gay man who suffered through the 1980s needed to medicate. Living in West Hollywood as a young man, I was dodging bullets in a war zone, busily planning memorials and attending town halls while hoping to God I wasn't next. My prayer was answered but came with a price — watching scores of men die around me.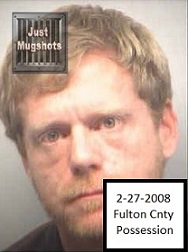 Pop a pill. Snort a line. Check your nose and visit your friend in the ICU. Maybe others found healthier ways to cope, but I wasn't equipped for the onslaught of mortality, the preachers on television proudly announcing the evidence of God's wrath against people like me, the dire news that no medications could combat this plague and my own HIV-positive test results. I couldn't comprehend my emotions, much less face them. So when treatments improved years later and the dying abated, I felt entitled to celebrate.
Pop a pill. Smoke a bowl. Stash the drugs and get back on the dance floor. That's when I knew I was a drug addict. When any occasion qualified. Whether we were dying or living, I was high. Maintaining a functional existence slipped away, just slowly enough not to alarm me, as if the drugs were quietly sneaking out the door with my life. And along with it, all those broken promises it made about euphoric deliverance and endless nights of pleasure.
There wasn't a single event that brought it to an end, because the truth is my recovery from drugs has been uneven and imperfect. Through the help of professionals and fellow addicts, I have slowly gathered the tools I need to remain clean and sober. Vigilance. Patience. And more honesty than is ever comfortable to me.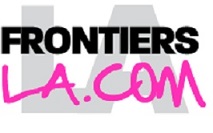 For the last 10 years I've been climbing back out of a hole I had finally stopped digging. I've managed to locate the man I had once hoped to be. I have found my joy again, which is truly the guiding emotion that helps me remain clean. I have come to terms with surviving AIDS and for living when so many worthy men did not. I have forgiven myself for having such good fortune and responding to it by sticking needles in my arm.
Today, my health and recovery are primary to my daily life. I have regained gifts and talents that had laid dormant for many years, and I use them in the service of others.
As a writer and HIV activist, I'm known for my sense of humor. But I'm dead serious about my addiction. I don't want to go back there. I love this life too much.
Mark
Photo credit: Fulton County Sheriff Department, after my arrest for drug possession in February of 2008. If you have an issue with substance abuse, help is available. Consider programs like Alcoholics Anonymous, Narcotics Anonymous or even Crystal Meth Anonymous (find out more about 12-step programs here and if one would be right for you), or check out reviews of treatment centers available at TheFix.com.
———————————–
Other Posts on Drug Addiction:
"The Crystal Meth Connection of the Gay Porn Killer." If ever a posting had enough searchable Google words, this might be it. A look at the Canadian accused murderer and why his alleged meth use made sense to me.
"My Muscles, My Disease: A Snapshot of Drug Addiction." How my body-conscious lifestyle only fueled (and still reminds me of) my drug addiction.
"The Long Road Home from Relapse." Assessing the destruction of a harrowing relapse as I drive a thousand miles home to family.
————————————
ALSO…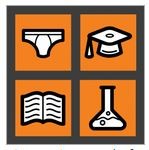 He calls it an exhilarating "exercise in perversion," but I call it fascinating. A prominent gay health advocate who blogs anonymously as Promiscuous Gay Nerd asked himself the question, "What makes sex good for me?" To find out, he created a spread sheet and then tracked every sexual detail of 50 encounters (43 of them unique, living up to his promiscuous name). Reading his analysis and viewing the spreadsheet in all its grinding glory is a lesson in gay sex, pursuit, and why we chase "the strange" rather than "the intimate." More ironic is the fact that the blogger rates the more connected and intimate encounters as the best ones. Might there be a lesson there about hanging up his promiscuous lifestyle and finding an ongoing partner? "I had boring sex with boyfriends sometimes, just as I have boring sex with strangers sometimes," he told me in an online comment. "Perhaps that's why all my exes are exes! I look forward to finding a man who can change that."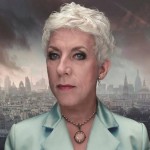 "Travels With My Nephew" is a new book of fiction that covers the life of Dorothy DeMoore, a proper British woman with enough Auntie Mame in her bones to satisfy her gay nephew. Their adventures take them back and forth across the pond, as her horny nephew samples love and Dorothy learns lessons about cabarets and gay rights. The story is told by Dorothy to the writer of her memoirs, and the interplay between the two as she weaves her tale provides droll entertainment. Curiously, the occasional references to the dawn of AIDS seem out of step with an otherwise pleasant comedy of manners. But no matter — author Guy Wilson (of the Wilsons Arts Project, which has produced the book as a theatrical musical) keeps things moving at a fun clip. The cover photo of Dorothy (above), I might add, looks suspiciously like Guy's husband, Nic Wilson. Just sayin'.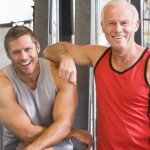 Our favorite poz fitness and nutrition expert Nelson Vergel (people still write me about the funny and informative video he and I did together, when Nelson raided my fridge to teach me a lesson) is involved in a new health site for men, ExcelMale.com, that provides nutrition and supplement information and forum chats with other people. It is not specific to HIV but does have great info. It offers a free membership to participate in postings (and they do hope you'll purchase their products), but I was able to wander freely on the site and get good info without signing up.
Comments
comments