Posts Tagged 'aids'
Tuesday, January 6th, 2015
They come from different cultures and regions of the world, but these fifteen HIV activists all share one important trait: a fierce devotion to HIV issues and a commitment to leave their mark on 2015.
Their advocacy has been noticed by some of the most prominent people in the HIV arena, so it seems fitting to allow some leading advocates to weigh in on each member of the list.
Load these advocates onto your Twitter feed or follow them on Facebook, and keep a close eye on what they have in store for the new year. If you are working in your community to make life better for those with HIV or to prevent new infections, please consider yourself an honorary member of this group. Thank you for your work!
MARAMA PALA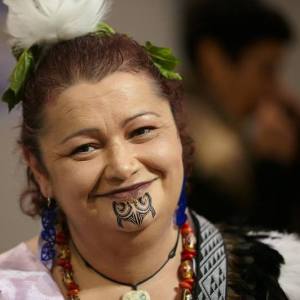 "Indigenous People are those directly descended from a land that they have no political power over," says Marama Pala. "Asking for consideration as a vulnerable population reveals another layer of discrimination and racism that speaks to the overall injustice of being born indigenous."
She could well be speaking of Native Americans, but Marama is talking about her experience as a New Zealand Maori, the first people of New Zealand.
Marama was the first Maori woman to publicly disclose her HIV status, and her bravery has resulted in her becoming a powerful advocate for Maori and marginalized people. She serves on a multitude of foundations and networks devoted to raising the voices of indigenous peoples around the world and has held key positions in the planning of the last several international AIDS conferences. Her influence in 2015 will be no different.
"For generations indigenous peoples have suffered a genocidal impact from diseases ranging from influenza to small pox," she said. "HIV is a modern day scourge that is harder to fight because it involves sex – a culturally taboo subject."
"Marama is the rare blend of spirit, passion, intelligence and outspokenness that is needed to advance the issues of women and indigenous cultures affected by HIV around the world," said Brent Allan, Executive Officer of Living Positive Victoria, Australia's largest organization for and by people with HIV. "She is an outstanding example of the heart and soul inherent in our sisters living with HIV."
JOSH KRUGER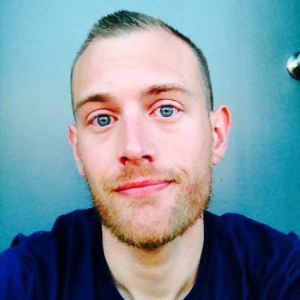 Writer and occasional bomb thrower Josh Kruger reveals himself through a fierce, revelatory prose that lays bare all that he is or has ever been. He began writing while in a homeless shelter in 2012, and has since shared his experiences with crystal meth addiction, living with HIV, and the perilous gay dating pool. His work has wit and intimacy, and he's been known to infuriate readers. In other words, he is a writer that demands to be read.
His column, "The Uncomfortable Whole," appears in the Philadelphia Weekly and addresses any number of social ills, such as drug abuse, HIV stigma, and homophobia. He has also written for The Advocate and HIV Plus Magazine, and blogs regularly as a gay man with HIV for TheBody.com.
Too often, writers dealing with their own HIV infection temper their feelings or paper them over with political correctness, which is why Josh Kruger is someone to keep watching. This is not a writer who second guesses himself.
"Josh is a rare talent," said Mathew Rodriguez, the community editor of TheBody.com who is making his own splash through his PrEP advocacy and his essays on race and gay community. "Josh's writing seems almost contradictory — sharp yet breezy, challenging yet easy to read, hungry yet nourishing. He is unabashedly opinionated, and the best part is that we have only just seen him begin to stretch his skills writing about HIV. What will we see next? I'm not sure, but my attention is already rapt."
TOMMY LUCKETT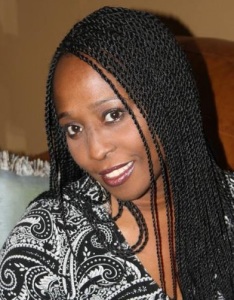 "My role can best be described as an agitator," Tommy Luckett says, and that's quite a statement coming from an openly HIV positive transgender woman living in Little Rock, Arkansas. But Tommy's passion and growing voice defy simple geography. She serves on the board of the Arkansas Transgender Equality Coalition and the health department's Quality Care Advisory Board, yet still has time to advocate against Arkansas' HIV criminalization statutes.
Tommy gracefully rejects stereotypes about transgender women. "I was in a relationship when I contracted HIV from my partner," she said. "A common misconception is that trans women place themselves at high risks of contracting HIV by doing sex work and that's not always the case. In order to have shelter, some trans women are forced into sex work." Tommy doesn't judge women making desperate choices, and even advocates for their safety and well-being. "Being caught with a certain number of condoms is against the law in some states," she said. "In essence, the laws are contributing to the spike of HIV cases in the transgender community."
Cecilia Chung, a leading transgender activist who serves on the Presidential Advisory Council on HIV/AIDS (PACHA), is a big fan of Tommy's growing influence. "In the HIV sphere where voices of trans women living with HIV are most under represented, I am inspired by emerging leaders like Tommy. She brings a transwoman of color perspective from the southern states and a personal story that reflect the current landscape of the epidemic."
JAMES KRELLENSTEIN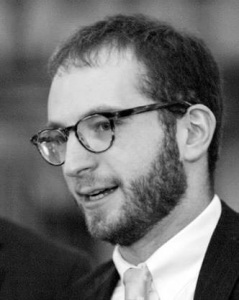 Some consider him the best kept secret in HIV treatment activism. James Krellenstein has presented to the FDA and the CDC, mapped strategy alongside iconic activists, and become a respected voice within ACT UP New York City. What makes his growing influence all the more remarkable is the fact that James is 23 years old.
James recently spearheaded a successful campaign to convince the FDA to approve the Alere rapid HIV test (which can detect HIV sooner and more accurately than other tests) for use in non-laboratory settings like bars, clubs, or your local gay pride festival. The effort illustrates James' dedication to improved HIV surveillance and greater funding and access to effective HIV prevention tools.
James co-founded ACT UP New York's Prevention of HIV Action Group (PHAG) and regularly collaborates with Mark Harrington, the director of Treatment Action Group and no slouch in the brains department himself.
"James represents the future of AIDS treatment activism," said prominent ACT UP member Peter Staley, who was profiled in the Oscar nominated documentary How to Survive a Plague. "This movement's greatest legacy is a willingness to let science drive our health justice agenda. James reminds me of a young Mark Harrington or Spencer Cox – one of those rare wiz kids with a complete lack of intimidation about becoming the activist expert even the Anthony Fauci's of the world admire."
NIC HOLAS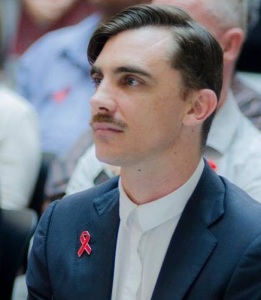 It can be disheartening to simply live as a sexually active gay man with HIV, and Australian Nic Holas doesn't want to just counter that stigma. He wants to smash it. As a writer and activist, Nic co-founded The Institute of Many, a social support network of people living with HIV, and has spoken with fierce transparency about navigating the sexual landscape of the gay community.
Nic has made countless appearances on national television, documentaries, radio and online discussing HIV and is also a peer educator, an ENUF Ambassador, an ENDING HIV ambassador, and a facilitator for the Positive Leadership Development Institute Australia. And he's just getting warmed up.
In 2015, Nic plans to continue to grow The Institute of Many, and deliver a challenge to its growing membership to take action on advocacy efforts.
"Nic represents a new generation of smart HIV activists who neither feel apologetic about their status nor want to use it to buy into a sex negativity which would deny the particular thrills and experiences of being a gay man," said Dennis Altman, Professorial Fellow in Human Security at La Trobe University and author of more than a dozen books, most recently The End of the Homosexual?  "This year, Nic emerged as a formidable spokesperson for people who are positive, and, equally important, as someone who reminds us that social justice demands concerns for more than those in our immediate tribe."
GRISSEL GRANADOS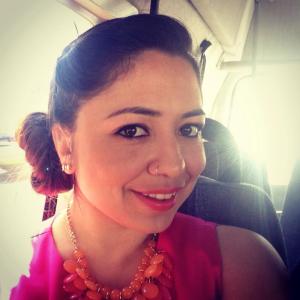 Of all the various populations of people living with HIV, it's ironic that none may be as misunderstood as those who have faced HIV stigma since the hospital delivery room: those born with HIV. Los Angeles children's advocate Grissel Granados hopes to change that.
Grissel is looking forward to the completion of a documentary she has produced, We're Still Here, that focuses on her journey trying to make sense of her experience as a young adult born with HIV. She believes the project can help other people find community where there wasn't one before. "For the first time on screen," says Grissel, "people who were born with HIV are telling our stories in our own words and on our own terms." The trailer for the film was just released.
Her own life circumstance has clearly informed her work at Children's Hospital Los Angeles, where she works in the Division of Adolescent and Young Adult Medicine, and Grissel intends to use her new seat on the President's Advisory Council on HIV/AIDS to take on health disparities among youth and young adults.
"Grissel is a fierce advocate who leads from the heart," said Naina Khanna, the influential director of the Positive Women's Network USA.  "She is a skillful bridge builder that finds connections between complex issues – ranging from immigration to sexual rights and HIV.  I am really excited to see where Grissel's future will take her."
KERRY THOMAS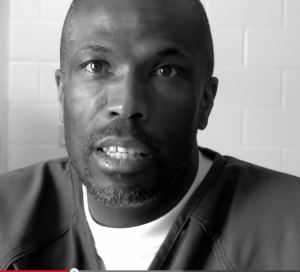 When Kerry Thomas addressed the "HIV Is Not A Crime" conference in Grinnell, Iowa in 2014, he did so via a phone call from his prison cell in Idaho. And his remarks held the attendees spellbound for nearly an hour.
Kerry is presently serving 30 years for "HIV non-disclosure" (or not telling his sex partner he is living with HIV) even though he used condoms, had an undetectable viral load, and did not transmit HIV. His case has become a rallying cry for advocates around the world, and Kerry's grace and humility under extraordinary circumstances have only increased his profile.
"Kerry has demonstrated courage, strength and leadership from behind the walls of prison," said lifelong activist and author Sean Strub, founder of The SERO Project, a network of people living with HIV working to reform HIV criminalization statutes. "He is committed to justice for everyone unfairly prosecuted because of their HIV status, even as he struggles to find justice for himself."
Kerry has a hearing in March on a motion for post-conviction relief. If he has been this inspiring from behind bars, just imagine his effectiveness as a free man.
KEN ALMANZA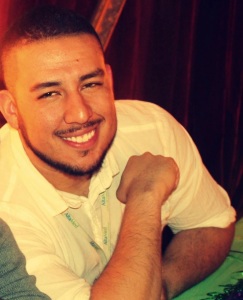 A year ago, Ken Almanza might never have believed he would find himself interviewed by a television station in the Netherlands or appearing on the front page of the Los Angeles Times. But the rising activist's engaging and personal video blogs about beginning PrEP (pre-exposure prophylaxis) has endeared him to advocates everywhere.
The social repercussions Ken experienced because of his blogs about PrEP haven't slowed him down. He has taken on a new role at APLA Health and Wellness with their Crystal Meth Harm Reduction program – another focus of advocacy for Ken, who produced a film about his brother's battle with addiction and the effect it had on his family. Now, APLA Health and Wellness has plans to incorporate PrEP education into their crystal meth program, which would combine two crucial issues that are important to Ken.
"Very few leaders can bridge the gap between intelligence, activism, and sheer magnetism," said Damon L. Jacobs, a nationally recognized PrEP advocate and therapist in New York City, who believes that Ken has a "passion for breaking the glass ceiling against imposed limits on sexual education, personal freedom, and gay Latino expression."
BENJAMIN T. Di'COSTA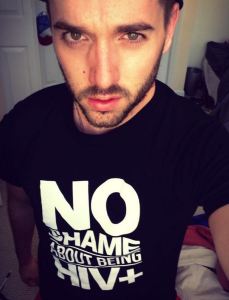 When Benjamin T. Di'Costa saw the treatment a transgender friend received while in the hospital last year, it changed him forever. Benjamin, 24, stayed by his friend's side and witnessed a real lack of trans-competent care by medical providers. The experience only bolstered his commitment to the rights of transgender people.
Demonstrating empathy for others is nothing new to Benjamin, who is HIV negative and has worked as a Youth and Transgender Specialist for Latinos Salud, the largest minority HIV/AIDS organization in the state of Florida.
Along the way Benjamin has raised his voice as an HIV negative cisgender bisexual male by creating posts and videos for The Poz+ Life, a site devoted to sharing what it is like to be affected by HIV and other disparities. His social media (and selfie) skills are first rate, and Benjamin's voice will doubtlessly grow stronger in 2015.
"Benjamin is one of the most promising young advocates on the scene," said Jack Mackenroth, the reigning king of social media who just had another triumph with his #WeareALLclean HIV stigma campaign. "He has a real humility about him, and his willingness to reach out and understand other communities is exactly the kind of thoughtful engagement that brings people together. Too many of us focus on our differences, and Benjamin shows that there is a better way."
YVETTE RAPHAEL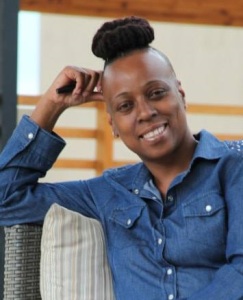 In the city of Midrand Gauteng in south Africa, Yvette Raphael stays busy running her catering company. "I do it because I love making people happy and every meal is prepared with love," she says. Love is also something Yvette shares generously with her extended family, including three young girls living with HIV for whom she serves as guardian and mentor.
None of these responsibilities, though, have kept her from becoming an emerging voice for women living with the virus.
Diagnosed with HIV in 2000, Yvette contributes to a number of national and global efforts, including working in support of the U.S. President's Emergency Plan for AIDS Relief (PEPFAR), the Campaign to End AIDS, and serving as a 2014 AIDS Vaccine Advocacy Coalition (AVAC) Fellow associated with Johns Hopkins University. Her influence is growing faster than a baking souffle.
"Yvette is a rare breath of fresh activism in a time in the AIDS movement that needs more advocacy and policy change, not less," said Dazon Dixon Diallo, founder of Sisterlove and one of the preeminent global voices for HIV among women. "She comes to the movement with a fierce brilliance and a fearless voice for women, youth and the African LGBTQ community. Yvette is a young, single mother who works hard to defend and protect the human rights of all, especially young girls. She rocks on all fronts!"
ERIC PAUL LEUE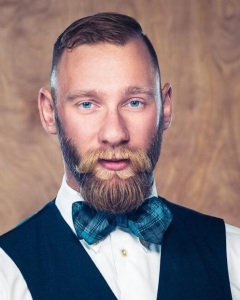 Few people can hold a conversation about their leather man titles and Tenofovir disoproxil fumarate drug levels at the same time. But that's exactly what you get with Mr. Los Angeles Leather Eric Paul Leue, a self-motivated transplant from Berlin who has been able to generate great conversations (and often controversy) around kink, sex, PrEP, pleasure, and science.
Eric famously broke ties with the AIDS Healthcare Foundation, for whom he had been featured in an HIV testing campaign last year, when the director of the agency stated his (widely maligned) objection to PrEP as a prevention tool. Since then, the current Los Angeles Mr. Leather has put his activism into overdrive, even creating a petition to have the director of AIDS Healthcare Foundation removed.
When discussing PrEP, its side effects and efficacy, the devil is the details and Eric knows nearly all of them. His easy going style during public events — including a discussion about PrEP with at least one skeptic at a 2014 World AIDS Day forum in Palm Springs – demonstrates that Eric can find common ground and show respect for those who don't share his views entirely. For a topic rife with conflict and antagonism, that is no small feat.
"In his twin roles as Director of Sexual Health and Advocacy for Kink.com, Eric has expanded his HIV prevention efforts into the underserved communities of kink and leather," said author and quintessential leather man Guy Baldwin, M.S., who was inducted into the Leather Hall of Fame in 2012. "The world of radical sexuality is lucky to have the force of nature that is Eric Leue."
(Photo credit: Eric Schwabel)
TONY CHRISTON-WALKER
If you did not vote in the last midterm election, don't mention that to Tony Christon-Walker. You'll get a passionate lecture on why local and state elections are actually more important than presidential ones. And make no mistake, the man knows what he is talking about.
Working as a Civic Engagement Coordinator for AIDS Alabama, Tony understands firsthand the damage state politics can do to those living with HIV. He has seen Alabama, one of our poorest states, refuse to expand Medicaid, effectively denying health insurance to those who need it most (of the estimated four million people who fall within this coverage gap, the vast majority are in the South). Tony devotes his energies to getting people registered, restoring the voting rights of ex-felons, and making sure you know that every election matters.
Advocacy has been a lifelong pursuit for Tony, who once learned Spanish just so he could communicate with his clients at AIDS Alabama more effectively. In 2015, the newly married advocate will be working to create coalitions among those who are engaged in political efforts – immigration, HIV, healthcare reform – that are closely aligned.
"I've watched Tony with a sense of admiration and awe for a number of years," said Kathie Hiers, a fellow Alabamian who serves as president of the National AIDS Housing Coalition. "He exemplifies the very best of grass roots activism, and proves the adage that all politics are local. Thank goodness for Tony, because he is special."
MARCO CASTRO-BOJORQUEZ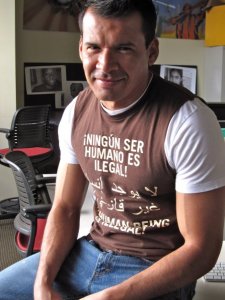 It is tempting to say that Marco Castro-Bojorquez is the hardest working advocate on the scene, but one thing is for sure: he is among the busiest.
Born and raised on the Mexican Pacific coast, Marco left his country for political reasons and has lived in California for the past 20 years. And he hasn't exactly been wasting his time. Marco is a community educator at Lambda Legal, the oldest and largest national legal organization committed to achieving full recognition of the civil rights of LGBT people and people with HIV. He has taken particular interest in the plight of immigrants and migrants living with HIV and has begun plans to create a support network for them.
Marco is also engaged in new advocacy efforts to show the negative public health impact of HIV criminalization laws, and recently joined the U.S. People Living with HIV Caucus Steering Committee.
Somehow, Marco has managed to create several short documentaries in his spare time, including the upcoming El Canto del Colibri ("The Hummingbird Song"), a film about Latino fathers dealing with having an LGBT member in the family. It will premiere in 2015 and was inspired in part by a pilot family acceptance program he has led at Lambda for the last three years.
"Marco is such an amazing individual," said Bamby Salcedo, President of Coalicion Translatina, a national advocacy organization serving trans Latina immigrants living in the United States. "He just helped me organize a protest about violence against trans women of color. What drives Marco is his passion for the betterment of everyone."
GUY ANTHONY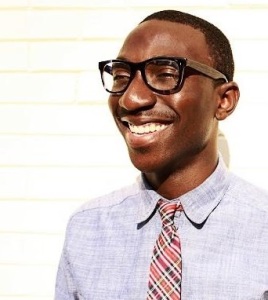 Growing up on the hard scrabble streets of Detroit, Guy Anthony had no role models around him as a "black, slightly effeminate gay man," he says. And that's what his growing advocacy voice has been all about. The young activist and author (Pos(+)itively Beautiful: A Book of Affirmations, Advice & Advocacy) wants to provide the kind of compassionate guidance to others that he never had.
Guy facilitates the only support group for young, HIV positive black men in Washington, DC. It's one of his duties as a treatment adherence coordinator at Us Helping Us, an agency addressing the needs of gay men of color. The agency has become a hub for HIV treatment, prevention, and mental health services.
Mental health is something Guy intends to move to the forefront of his efforts in 2015, and he begins the year with a splash by speaking at the National AIDS Education and Services for Minorities conference in January. He is convinced that mental health services are critical to those who test positive or are at risk, and wants to make it synonymous with case management.
"It's exciting to see Guy included on this list," said Paul Kawata, director of the National Minority AIDS Council and the longest serving national HIV agency head in the country. "He's a poised, charismatic young man who has accomplished a multitude of things, and he's not even 30! Guy is surely one to watch in 2015."
HENDRIK STREECK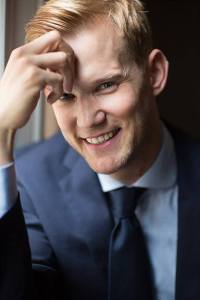 This young, brilliant German researcher is obsessed with t-cells, and thank goodness for that. As Chief of the Cellular Immunology Section at U.S. Military HIV Research Program, Hendrik Streeck is working to figure out how these important cells – which serve as the gateway to HIV infection – react during initial infection, and how they might be manipulated by a potential vaccine.
In other words, Hendrik wants to end HIV as we know it, by getting to the bottom of how t-cells work – and how a vaccine can prevent them from ever getting infected with HIV. It is a segment of HIV research that requires tremendous creativity and technical wizardry, and Hendrik is just one of many researchers leading the charge.
"Hendrik is unique among researchers in his ability to combine expertise in the basic biology of the virus with innovative HIV therapies," said Nathalia Holt, a fellow HIV researcher and author of CURED: How the Berlin Patients Defeated HIV and Forever Changed Medical Science. "In 2015 Hendrik will leading a new institute at the University of Duisburg-Essen in Germany dedicated to finding a cure and vaccine for HIV. We can expect big things from him this year."
Tags: aids, barebacking, conferences, criminalization, culture, gay, help others, hiv, meth, research, Sexuality, testing
Posted in Gay Life, Living with HIV/AIDS, Meth and Recovery, My Fabulous Disease, News, Prevention and Policy | 4 Comments »
Friday, November 28th, 2014
My brother Richard smiles a lot. He has an easy laugh. But there was a time, years ago, when he held a poisonous drink in his hands and begged his dying lover not to swallow it. A time when Richard held the concoction they had prepared together and wept.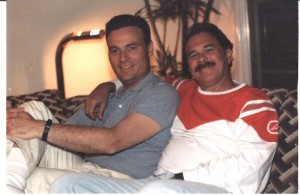 Emil couldn't wait. He took the drink from Richard quickly, because the release it offered was something more rapturous than the appeals of his lover of thirteen years.
It was Emil's wish to die on his own terms if living became unbearable, a promise made one to the other. When that time arrived, however, Richard wanted another moment, just a little more time to say, "I love you, Emil," over and over again, before the drink would close Emil's eyes and quietly kill him.
Richard has a charming store in my hometown today, where he sells collectibles and does theater in his free time. The drink was consumed over twenty years ago.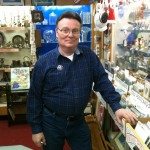 There were people who displayed remarkable courage then. People who lived and died by their promises and shared the intimacy of death, and then the world moved forward and grief subsided and lives moved on. But make no mistake, there are heroes among us right now.
There is a shy, friendly man at my gym. There was a time when his sick roommate deliberately overdosed after his father told him that people with unspeakable diseases will suffer in hell. My gym friend performed CPR for an hour before help arrived, but the body never heard a loving word again.
There is courage among us, astonishing courage, and we summoned it and survived. And then years passed. We got new jobs and changed gyms.
There was a time when old friends called to say goodbye, and by "goodbye" they meant forever. When all of us had a file folder marked "Memorial" that outlined how we wanted our service to be conducted. When people shot themselves and jumped off bridges after getting their test results.
There is profound, shocking sadness here, right here among us, but years went by and medicine got better and we found other lives to lead. Our sadness is a distant, dark dream.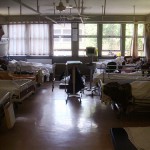 My best friend Stephen just bought a new condo. He's having a ball picking out furniture. But there was a time when he knew all the intensive care nurses by name. When a phone call late at night always meant someone had died. And just who, exactly, was anyone's guess.
Stephen tested positive in the 1980s, shortly after I did. A few months after the devastating news, he agreed to facilitate a support group with me. We regularly saw men join the group, get sick and die, often within weeks.
Watching them disintegrate felt like a preview of coming attractions. But Stephen was remarkable, a reassuring presence to everyone, and worked with the group for more than a year despite the emotional toll and the high body count.
There is bravery here, still, living all around us. But the bravest time was many years ago, and times change and the yard needs landscaping and there's a brunch tomorrow.
There was a time when I sat beside friends in their very last minutes of life, and I helped them relax, perhaps surrender, and told them comforting stories. And lied to them.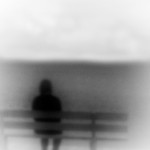 Jeremy lost his mind weeks before he died. Sometimes he had moments of sanity, when we could have a coherent conversation before his dementia engulfed him again. It was a time when you were given masks and gloves to visit friends in the hospital.
He was agitated with the business of dying, and told me he couldn't bear to miss what might happen after he'd gone. I had an idea.
"I tell you what," I offered, "I'm from the future, and I can tell you anything you would like to know."
"OK then, what happens to my parents?" he asked. I thought it might be a distracting game, but Jeremy's confused mind took it very seriously.
"They went to Hollywood and won big on a game show, so they never did need your support in their old age," I answered. He barely took the time to enjoy this thought before his hand grabbed my wrist, tightly, almost frantically. He pulled me closer.
"When…" he began, and a mournful sob swelled inside him in an instant, his eyes begging for relief. "When does this end?" There was an awful, helpless silence. His eyes beckoned for a truth he could die believing.
"It does end," I finally managed, although nothing suggested it would. "It ends, Jeremy, but not for a really long time." He digested each word like a revelation, and slowly relaxed into sleep.
There is compassion here, enough for all the world's deities and saints acting in concert. Infinite compassion for men who lived in fear and checked every spot when they showered for Kaposi sarcoma, and for disowned sons wasting away in the guest room of whoever had the space. But we get older, and friends don't ask us to hold their hand when they stop breathing, and the fear fades and I bought new leather loafers and the White Party is coming.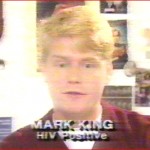 The truth is simply this, and no one will convince me otherwise: My most courageous self, the best man that I'll ever be, lived more than two decades ago during the first years of a horrific plague.
He worked relentlessly alongside a million others who had no choice but to act. He secretly prayed to survive, even above the lives of others, and his horrible prayer was answered with the death of nearly everyone close to him.
To say I miss that brutal decade would only be partially true. I miss the man I was forced to become, when an entire community abandoned tea dances for town hall meetings, when I learned to offer help to those facing what terrified me most.
Today, the lives of those of us who witnessed the horror have become relatively normal again, perhaps mundane. We prefer it. We have new lives in a world that isn't choking on disease.
But once, there was a time when we were heroes.
(I was honored to receive an award from the National Gay and Lesbian Journalists Association for this piece in 2007, written to commemorate World AIDS Day. It has since become my annual post to commemorate the day. Here's to a joyous and healthy holiday season for us all. — Mark)
—————————————————–
Two Great Ways to Participate in World AIDS Day!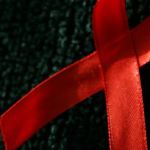 Our friends at TheBody.com have a fun social media campaign known as #RedRemindsMe, and it's pretty easy. What does the red in the ribbon remind you of? Take a photo of something red, use the hashtag #RedRemindsMe, and post it on social media like Twitter, Facebook or Instagram — or post it directly to the World AIDS Day page on TheBody.com. You have until December 12, and the most interesting images will be awarded fabulous prizes!You can get all the details right here.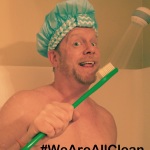 The cyber dynamo Jack Mackenroth is at it again. This time he is breaking the internet with his HIV stigma campaign, #WeAreALLClean, another photo-based social media effort. It addresses the ill-advised habit of people saying they are "clean" when they are HIV negative, which suggests that those living with HIV are somehow "dirty." I wrote about this annoying phenomenon in my post from 2012, "The Stupid Question: Are You Clean?" Jack's campaign is exploding with shots both sexy and demure, and even some funny ones like my own (above). Turn on the shower and get out the camera phone!
Tags: A Place Like This, aids, family, gay, gratitude, Sexuality
Posted in Family and Friends, Gay Life, Living with HIV/AIDS, My Fabulous Disease, News | 4 Comments »
Monday, November 10th, 2014
When Mary E. Bowman stepped to the stage five years ago at SpitDat, an open mic night in Washington, DC, she was 20 years old and terrified. She was about to perform "Dandelions," her first poem to reveal a secret that her own family had long kept quiet: that Mary had lived with HIV since birth, the result of a mother addicted to drugs who died when Mary was only three.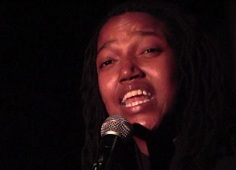 "I had not memorized the poem yet," Mary told me, "and the paper I held was shaking. It is usually kind of a loud environment, but when I started to read, the room went silent. That made it even more nerve-wracking."
Mary was nervous about the audience response, about what they would say, and if any of them would even be her friend once her poem was done. She needn't have worried.
"It was such a loving environment," she said. "It was so accepting, like a family. When I was done, everyone applauded. I walked to my seat and a young lady was crying, and all she said to me was 'thank you.' I realized the poem wasn't just about me. It was about other people, too."
"Dandelions" explored her feelings about the mother Mary hardly knew, a loss that Mary has felt deeply her entire life. "I was eventually raised by my biological father," Mary explained. "He wasn't married to my mother. He would come to see me when I was a baby and find me on the sofa alone… and my mother out of the house."
Mary's father witnessed the scene "far too many times" and took the child home to his wife, who fell in love immediately and raised Mary as her own.
Mary's talent lies not only in her poetic words, but the sheer passionate force of the emotions behind them. It's impossible to watch her and not to be moved. She grabs you by the heart and doesn't let go.
Today, Mary works in policy and advocacy at The Women's Collective in Washington, DC, but only after spending her younger years without very much social support for her status. "My family was very quiet about HIV," she said. "Even when I was at the hospital growing up, I didn't have an outlet to talk about it."
Things have changed. In addition to her advocacy work, Mary has performed at HIV conferences and for events such as AIDSWatch in Washington. Her work as a performance artist and poet is a unique niche among young advocates, but it is when working with other women that the loss of her own mother sweeps over her.
A lot of the women have drug addiction histories. They have had their children taken away. "They are my support system," Mary says, "and it reminds me that my mother isn't here. They tell me stories. I just wish someone had saved my Mom as well. She didn't have the services available to her that they do now."
Working with these women has been a melancholy gift to the young artist.
"I've been caught up in emotion several times, when performing for women," she says, and their bond has become her only connection to a woman lost to time and sad circumstance. She pauses to consider the many faces of the women for whom she has recited "Dandelions."
"They are my mother," she adds.
Mark
Dandelions
A dandelion in the midst of rose bushes would stick out like a sore thumb to ignorant souls
But I know the road this dandelion endured
This weed that all gardeners want to destroy is more appreciated by God than any seemingly beautiful bush of roses
Though that misunderstood dandelion wont for long last
Let it be known that God gave it the role of the outcast for divine importance
My mother was a dandelion in the midst of roses
Ignorant of her purpose she uprooted her soul and unknowingly left herself for dead
It has been said that my mother when above the influence transmuted broken hearts into smiles
All the while dying on the inside
AIDS didn't kill my mother
It put her at rest
Now this song bird whistles in the key of silence
And I the latter of five write poems documenting the struggle unknown to my family
The sickness she denied lies in my blood with a lesser value
People speak I don't know how you can live with knowing nothing but owning the growing disease that your mother for so long fought
But see that's the difference between a rose and a dandelion
Roses were created with thorns to warn hand approaching without caution
Dandelions were not given that option
But they were created by an all knowing God
And that all knowing God created dandelions with the strength to withstand ignorance and hatred
Dandelions live in this matrix of life understanding the price
Roses live like the world was handed
Dandelions take the world and won't leave a rose stranded
But my mother died before she got the chance to realize that dandelions are blessings in disguise
She I dare say died before her time
That thought lingers in my mind conflicting my belief in the divine
My mama raised me in the faith that the day God sweeps you away is a day proclaimed way before the manifestation
But I can't help but experience devastation knowing nothing about the woman who carried me toting guns in the defense of my father
It is even harder knowing nothing about her but knowing the reason the hospital has become my second home is because this dandelion
chose to roam with the buffalo
But I seek serenity in the fact that she just didn't know
That she a dandelion was just as beautiful as a rose
And I will go forth knowing my purpose as a dandelion
This life is worth all the crying and all the dying I have to do just so someone in my shoes can live
I will gladly give myself as the sacrifice if it means that all the dandelions in the world become viewed as more than the consequence of sins behind closed doors
You can lay me on my back and present me life less to God if it means that dandelions with unseen scares will not be viewed as odd
But as gifts from God to show the world that beauty lies not in the pedals of flowers but in the power of unconditional love
And in the strength of the untouched, un-hugged, sometimes unloved but most important of all un-budged dandelions

Tags: aids, culture, gratitude, hiv, recovery, Recreation
Posted in Living with HIV/AIDS, My Fabulous Disease | No Comments »
Wednesday, August 6th, 2014
In 1977, I ran for senior class president, hoping against hope that my penchant for wearing platform shoes and fellating men in my spare time might somehow get overlooked by my high school classmates in Bossier City, Louisiana. I lost that faith when my campaign signs throughout the school hallways were vandalized. As the student body arrived that morning we were greeted with the word "FAG" scrawled across the posters in red spray paint.
Trying to comfort me, our student counselor Mrs. Berry gave me some advice. "When you put yourself out there in a position of leadership, you open yourself up to… criticism." She stumbled over her word choice, unsatisfied with it, but I knew what she meant.
Still, a dozen posters with "FAG" painted on them seemed a little harsh.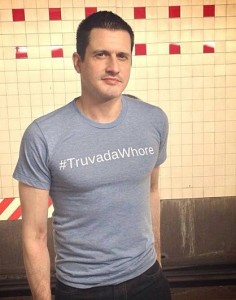 That lesson isn't lost in the treacherous and very adult arena of gay sexual politics and PrEP (pre-exposure prophylaxis, or preventing HIV infection using the drug Truvada). Speaking up in favor of the prevention strategy often leads to being labeled as anti-condom or simply a barebacking slut. So much for the complexities of modern HIV prevention.
And then there's the dark excesses of the internet age, in which people are symbols, hardly human at all, and serve only as place holders for a polarizing issue to be judged and dissected. It's the contemporary version of red spray paint, obliterating the individual in favor of a single, cruel label.
One might expect Damon L. Jacobs, then, who has proferred himself to the world as a gay man using PrEP, to be a little bruised and resentful after two years of constant media exposure — and vulnerable to the name calling and labels thrust upon him. Nothing could be further from the truth.
Damon, who has spoken openly and sometimes explicitly about his sex life before and after PrEP to everyone from Huffington Post to The New York Times, takes the criticism and his accelerated celebrity all in stride. "It's not personal," he told me, referring to those who criticize the use of Truvada and his engagement in particular. "They don't have any idea who I really am. Some anonymous people behind a keyboard do not matter."
Instead, Damon believes we are in the midst of a community-wide teaching moment, so long as we do it carefully.
"We can't underestimate the role of fear," he said, suggesting his expertise as a New York therapist with a private practice. "For years, we have had to live a certain way by using condoms or die. Then suddenly things change. That's where the attacks come from. Their belief system is threatened. I think attitudes are genuinely changing — the last year or so a lot of people have changed their views — but they have to go through a transition for that to happen. And they must be respected during that process."
Although public scrutiny this intense is new for Damon, advocacy on behalf of gay men's health is not. For years, Damon worked on behalf of an HIV vaccine trial, becoming a regular presence in the New York gay club scene to spread the word about enrollment. He continued the work even after opening his own therapy practice.
By the time the vaccine trial was discontinued in early 2013, Damon had been privately taking PrEP for nearly two years. After having heard about early, encouraging results of PrEP research — and facing the fact that he wasn't using condoms as often as he once had — Damon talked to his physician and started taking Truvada independently long before it garnered FDA approval.
It was a prescient move on his part, but not a choice he had been discussing openly with the many gay men with whom he had been in contact through his vaccine work. A drag queen changed all that.
Damon had worked with her during his bar outreach about the vaccine trial, and when they crossed paths again he mentioned he was taking PrEP. "What's that?" she asked. When he explained it, her face "just dropped," he said.
"Why didn't you ever tell me about this?" she asked him. "I just tested HIV positive."
"No one was getting the message out," Damon told me. "Not public health, not HIV organizations, not on social media. Nobody." When Damon began a Facebook group about PrEP in July of 2013, the response was nearly immediate. "Things snowballed," he said.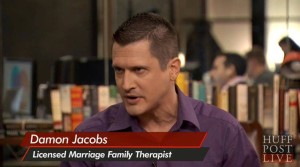 What followed has been a firestorm of newspaper, television and online coverage of PrEP, often using Damon as a personal illustration. By participating, Damon has had to discuss the most personal aspects of his sexual life, including his growing reluctance to use condoms consistently, being a receptive sexual partner for whom exchanging semen has meaning and, perhaps most heretical after a generation of fear and mortality, the importance of pleasure and satisfaction in our sex lives as gay men.
"Pleasure and death have been one in the same," he said. "For so long, pleasure could only result in something tragic, rather than seen as something important and powerful. To challenge that belief system, we need to have patience and compassion and empathy."
Transparency about our sex lives — as they actually are, in the real world — has always been key in understanding behaviors and crafting HIV prevention messages. Moral debates only benefit the virus. But Damon's honesty has enraged many gay men for "promoting" choices that are viewed as irresponsible and even dangerous. He responds to those attacks with his usual calm and a unyielding personal philosophy.
"I'm a student of A Course in Miracles," he says, referring to the self-help curriculum popularized by Marianne Williamson in the 1980's. Williamson was also very active in the earliest response to AIDS in Los Angeles. "I'm here doing God's work," Damon says simply. "And that work is to promote love in this world. I don't usually talk about this, but I want to help people reduce fear. Depression, drugs, suicide, and even attacks on me, they're all manifestations of fear."
Honestly, I had expected to find an advocate more battered than this one. I was interested in the toll such constant scrutiny might take on a man. But Damon surrenders only the merest suggestion of the challenges of such explicit and public honesty.
"Most of the feedback about my work around PrEP has been great," he said. "But a lot of hate and aggression has been unprecedented. It's not the level I am used to. But I can sleep. A lot of people who stand up for love are going to be attacked."
My high school campaign posters, a painful memory some forty years behind me, came again to mind. And in the calm of Damon's convictions, those signs, dripping in spray paint, began to lose a great deal of their damaging power.
Mark
Tags: aids, barebacking, culture, gay, hiv, research, Sexuality, testing
Posted in Gay Life, My Fabulous Disease, News, Prevention and Policy | 4 Comments »
Tuesday, July 29th, 2014
The AIDS2014 International AIDS Conference in Melbourne, Australia, proved to be as colorful and exhausting as I had anticipated. There was no lack of images in the gorgeous city to share in my daily video blogs, and that included the faces of countless advocates from around the world.
My deep thanks to my friends at TheBody.com, who sent me to the conference and for whom I created exclusive content of the event. My Fabulous Disease was born on their site and it is a real gift to continue a collaboration that spans nearly twenty years.
My gratitude, too, to my new Aussie mates at Living Positive Victoria, an impressively active and engaged organization of people living with HIV/AIDS. They welcomed me warmly and were indispensable in providing guidance and access to a multitude of events.
Follow the links below to view each video at its home on TheBodyPro. Here's a breakdown of each video episode and a little background on each.
Video #1: At MSM Global Forum, the Shock of Tragedy and the Road Forward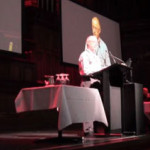 No one could have foreseen that the conference would begin in tragedy, as news of the crash of Malaysia flight MH17 circulated among delegates just as we arrived in Melbourne. Initial reports that more than 100 delegates had perished proved to be untrue, but the sting of loss was deeply felt nonetheless. At the pre-conference event sponsored by The Global Forum on MSM and HIV (MSMGF), emotions were high as prepared remarks were tossed in order to deal with the unthinkable events.
My own preparations for the day were jostled as well, because I knew my usual lighthearted reporting had no place among the broken hearts in the hall. I focused instead on the impact of the tragedy and how MSMGF had dealt with the events in the previous hours. And then, as we have come to know so well in the last 30 years, we soldiered on in memory of those no longer with us. A difficult day, even with the inspiring work that was presented.
Video #2: Criminal and Mannequins, Both Fighting HIV Stigma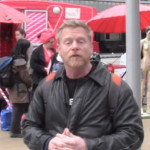 The next pre-conference event, Beyond Blame, focused on the international issue of HIV criminalization. I have covered this topic before as it relates to the United States but it was awesome to see the international community at least as engaged as we are. Expert Edwin Bernard weighed in on breaking news from the US, while the inspiring Laurel Sprague puts the issue in context of women and power struggles.
Strolling the streets of Melbourne revealed a city very engaged in the conference, with bus signs and art installations everywhere. Wait until you meet Madam Kim of Positively Fabulous, who has funneled her "obsessive behaviors" into a hot pink avalanche of awareness and art that shines a light on women and HIV. You'll also see reminders that the plane tragedy was still very much on the minds of the conference and the still-mourning city.
Video #3: The Global March and Candlelight Vigil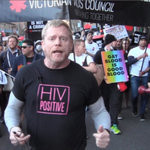 Always one of my favorite events of the international conference, this video drops you smack in the middle of the march and allows the passionate advocates to tell you exactly why they are there. It's the first time in my video coverage you get to meet so many of the international delegates face-to-face, and they do not disappoint. You'll be cheering for them!
The Candlelight Vigil following the march took place in one of the most gorgeous pavilions I have ever seen, in downtown Melbourne. Because of my own issues with grief and loss – I'm one of those people that is afraid that if I start crying I may never stop – I reached out to delegate and psychotherapist David Fawcett about the nature of grief and why it is important to express these feelings as a community. His insight provided the perfect context to my footage of hundreds of people who had come to mourn the loss of so many over the years – and those who perished in the plane tragedy only days earlier.
Video #4: One World, One Place, Thousands of Voices: The Awesome Advocates of AIDS2014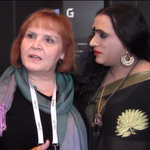 With countless global advocates convening in Melbourne, there is no shortage of impassioned voices. I realized soon enough that they needed little prompting from me, so I simply turned the camera on them and let them go for it. The result is a montage of voices, ringing out against all the ism's of our modern world when it comes to HIV.
My new friend from Nigeria, who risks a decade in jail simply for providing services to gay men, sounded a truth that still rings in my ears. "We cannot let them die simply because of who they love," he told me simply. Watching him celebrate at a dance party a few days later, in the safe company of his fellow delegates, told me everything about the resilience of our basic humanity, and how stubborn a thing like joy can be.
Video #5: Activist Theater, Condom Tryouts, and a Mystery Man Revealed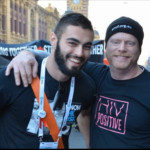 There's no way I can produce these video blogs alone. It's true that I operate on little sleep because after a full day of events I repair to my room to begin editing, a process that takes most of the night. But getting that footage in the first place means depending upon a camera man and assistant that shadows me day and night, maintains the schedule, and generally keeps me sane and laughs at my jokes.
Through Living Positive Victoria I found my professional dream date: Theodore, an Aussie from Sydney that had the perfect blend of patience, organization and good humor. He also happens to stop traffic with a towering physical presence and a smile that melts everyone, gay and straight, in his path. "Your camera man is so hot" became a running joke of the week.
Fortunately, I got to know the very heart of the man, and I'm much better for it. In this video, which takes you behind the scenes of theater being performed about HIV in Melbourne among other gems, I turned the tables on Theo and surprised him by getting him on camera for a change. You're welcome.
Thank you, my friends, for the privilege of bringing the sights and sounds of AIDS2014 to you. I am deeply grateful for the opportunity, and hope the coverage provides just a glimpse of the spirit of the conference.
As always, thanks for watching, and please be well.
Mark
Tags: aids, barebacking, conferences, criminalization, culture, gay, help others, hiv, Recreation, research, Sexuality
Posted in Family and Friends, Gay Life, Living with HIV/AIDS, Meth and Recovery, My Fabulous Disease, News, Prevention and Policy | 2 Comments »
Monday, July 14th, 2014
(NOTE: My AIDS2014 coverage is exclusive to TheBody.com this year and you can find my daily videos on their main page beginning this Sunday, July 20th.)
Are you ready for a theater piece about HIV that takes place on an enormous bed that doubles as a boxing ring? How about a candlelight march with thousands of advocates from around the world? And don't forget my favorite — the Global Village, stuffed with art and advocacy from every corner of the planet? All this and more will be part of my coverage of the upcoming International AIDS Conference!
I'm headed down under for AIDS2014 in Melbourne from July 19-25! I'm so excited to be creating exclusive coverage for TheBody, the site that sent me my first camera and said, "just do what you do." I'm so proud of my association with this tremendous online resource.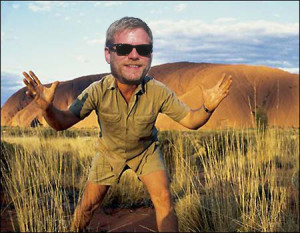 To watch my coverage, you'll have to go to TheBody.com. My whimsical, sometimes emotional reporting will be hard to miss from their main page and should begin on Sunday, July 20th.
In Melbourne, I'm going to leave the clinical data and research to those better qualified. Instead, I hope to provide you with something you might not see anywhere else: the advocates, the people living with HIV from around the world, and the awesome visuals of the music and dance and theater and human drama of the conference.
Are you ready? Let's go!
Mark
p.s. To watch my coverage, just head to TheBody and look for my video coverage, beginning Sunday, July 20th. I hope to post every day!
Tags: aids, conferences, criminalization, help others, physician, research, Sexuality, testing
Posted in Gay Life, Living with HIV/AIDS, My Fabulous Disease, News, Prevention and Policy | No Comments »
Sunday, June 29th, 2014
There was no way I could attend a recent conference with Avram Finkelstein, one of the artists behind the iconic SILENCE=DEATH image, and not make him sit down with me and spill all the juicy details about the creation of that image. He agreed, and boy howdy, he did not disappoint (video below).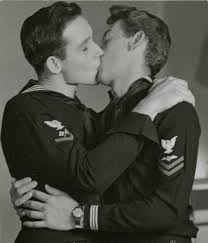 Some of his best stories, in fact, weren't even about the most famous poster for which he is known. As part of an artist collective that met privately during the earliest years of AIDS and then as an adjunct committee of ACT UP New York, Avram was in the middle of the action during an amazingly productive and creative time. You're going to recognize most if not all of the striking social messages they created.
My favorite backstage detail is probably that of the gay pseudo porn star whose image they "acquired" (i.e. stole) from an old magazine. They used the photo for an incredibly successful campaign you will certainly recognize and everything was going swimmingly… until Avram received a startling phone call. What happened next, as the online meme goes, will surprise you and then break your heart.
These images rest in the history books now, but Avram has a fascinating way of keeping these stories exciting and immediate. I can't wait for you to meet him.
Mark
p.s. <sigh> I have now upgraded to a super duper audio system for recording future interviews. Just sayin'.
Tags: aids, culture, gay, hiv, politics, Sexuality
Posted in Living with HIV/AIDS, My Fabulous Disease, Prevention and Policy | 4 Comments »
Monday, June 16th, 2014
Charles Sanchez skips a lot. It is a natural, vivacious skip, an outpouring of unabashed joy that melds the cheerfulness of The Sound of Music with the bliss of the Pharrell Williams "Happy" video. Nothing stands in the way of his delight. Not even life with HIV.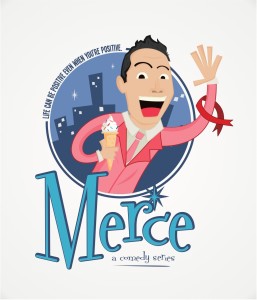 It is that joyful vibrancy that makes Merce, the web series in development by Charles and his production partner Tyne Firmin, feel so refreshing. Considering that characters living with HIV on television are few and far between — or presented as tragic — the project feels, well, almost subversive. And that's exactly why Charles is pursuing his dream of bringing Merce to life.
"There's something brave in Merce as a character," said Charles in an interview. "I think Merce is me, if I had not been so worried about what people thought of me. He's honest and hopeful, and I think that's something people don't always expect in someone who is HIV positive."
Indeed. In a YouTube video, Charles asked people on the streets of New York what their favorite HIV character on television was. The answers, when anything at all came to mind, was decades-old portrayals from cancelled series, or actual people, like Magic Johnson or Mondo Guerra from Project Runway. "The only ongoing television character living with HIV is a Muppet," said Charles. The production team hopes to add another character to the HIV canon that isn't dying or a criminal.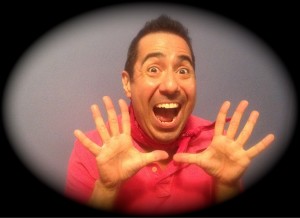 "Usually, you can practically hear the foreboding dum dum DUUUM in the soundtrack when someone discloses," said Charles (left). "Or on Law & Order, they'll find the bottle of AZT in the dead man's medicine cabinet and say, 'well, that explains that.' I think it's time for us to have a conversation about normal life and HIV."
Merce grew from another series created by Charles and Tyne, Manhattan Man-Travels, that revolved around the lives of gay men in New York. Filmed guerilla style using a Flip cam, the series has the low-budget appeal of early John Waters. "Our only budget was for apple fritters," said Charles. "We love apple fritters."
For Merce, the producers are using an IndieGoGo campaign to raise $15,000 for costumes, better camera equipment, and higher production values overall (tax deductible donations for as little as ten dollars can be made to the campaign until July 4th, which is administered through the non-profit arts organization Fractured Atlas).
As with most comedy, Merce grew from something more serious. In a video explanation of his own life with HIV, Charles recalls one of his first jobs in New York as an actor in 1987 — playing the part of AIDS Related Complex (ARC) in Attack of the Killer Virus, a musical geared to educating youth about the new disease. Before long, it was Charles himself who would be discovered by his roommate, sick and unconscious, in their apartment. His AIDS diagnosis brought a new urgency to his art and how best to use it to educate and inform.
Having survived that, and the love Charles has for musical theater, might help explain the skipping. "I'm a pretty happy and optimistic person, and I wanted Merce to have that in abundance," Charles said. "I'm creating a show with a main character who doesn't let his HIV define him or keep him from all the joys of life. Merce makes a lot of mistakes, but he celebrates life. Why not grin and laugh at life? Life is hilarious."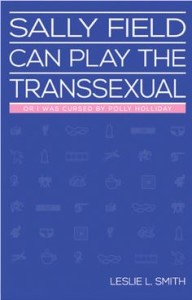 While television may still be grappling with how to portray HIV in contemporary life, literary fiction remains a few steps ahead. In his challenging, sometimes frustrating new novel, Sally Field Can Play the Transsexual, author Leslie L. Smith asks us to examine the nature of modern gay sexual behaviors. Do we engage in unprotected sex out of defiance, grief, pleasure, or pathology?
There is much to consider in Smith's story of David Matthews, an entitled gay escort engaged primarily in his own self-interest. When a benefactor wills David riches and asks him to pay it forward, the immature hooker begins a quest to reconcile his small-town upbringing with the numbed pleasure-seeking of his vocation.
Anyone who escaped home to pursue gay life elsewhere will relate to that journey, but the central device of the novel — the ghost of the rich man appears to David and sticks around to provide vague counsel or witty bon mots — reads like a uneasy grafting of gay sexual politics and the movie Ghost. The infusion of farce into an otherwise thoughtful reflection on what it means to be a responsible gay man today is jarring.
That's a shame, because there are scenes in this book that go straight to the heart of our common experience navigating sex in the age of HIV. During a visit to his Arkansas home town set a few years ago, David hooks up with a local hottie and they fall into bed together. The reaction of his conquest when David attempts to forgo a condom is heartbreaking. "I've heard of people doing this," the hottie says plaintively as he ends their encounter, "but I didn't think it was true." Even today, in a time of PrEP and undetectable viral loads, the simplicity of the statement will have gay men everywhere reflecting on their choices.
Bringing important discussions to life is why Leslie L. Smith should keep writing. His ear for the here and now is acute and authentic. He just doesn't need spectral accoutrements.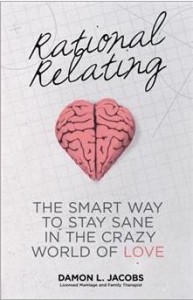 Navigating relationships is also on the mind of Damon L. Jacobs, a New York based gay therapist who provides clear, helpful advice to couples in his book, Rational Relating. Although the guide is meant for couples of every stripe, Damon thoughtfully includes plenty of tips for gay men in particular.
His advice is deceptively simple and easy to apply to our lives. His "five pillars" of integrity, communication, compassion, responsibility, and compromise are all examined through his work with various couples and the challenges they face in building a life together. The book is meant as a resource that couples might draw upon, and the result is a helpful tool that can benefit anyone.
Damon is widely known for his advocacy around Pre-exposure prophylaxis (PrEP), but that's not his purpose in Rational Relating. It is nice to see, though, that what makes him a strong advocate is grounded in his professional experience helping people find integrity and meaning in their personal relationships.
Mark
Tags: acting, aids, barebacking, culture, gay, hiv, Recreation, Sexuality
Posted in Book Review, Gay Life, Living with HIV/AIDS, My Fabulous Disease | No Comments »
Thursday, May 22nd, 2014
While growing up gay in Bossier City, Lousiana, I would get saved at the drop of a hat. I loved the pageantry of church youth revivals, the thrill of coming forward to give my life to Christ, and that tingly feeling of being part of something greater than myself, of feeling truly blessed. Of being forgiven.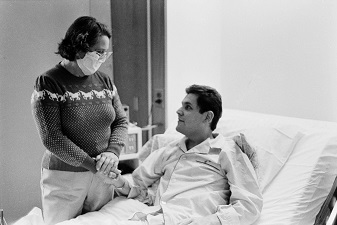 The church seemed like the cure for what ailed me. My shame over my sexuality was washed away with each baptism, and trust me, my brothers and sisters, there were many. For youth revivals and baptisms, Louisiana was a big circuit.  It was a rinse and repeat ritual that I sought out on a regular basis as a way to correct the vexing thoughts and deeds of my overactive teenage libido.
I remember telling my parents I was going to band practice just to slip away to my latest baptism obligation. I reveled in the full body dunking and then retreated to the dressing area and watched, transfixed, as the other male celebrants changed out of their soaked underwear. My yearning made me wonder if I should step back into the baptismal fount for another dip.
I don't get baptized anymore. I abandoned the habit long before moving to Los Angeles in my early twenties, just as AIDS began its murderous march through my West Hollywood neighborhood. Not only had religion dismissed me personally, it was clearly unequipped to handle the throngs of dying  and disfigured gay men who suffered from the new plague.
In many respects the church became the enemy. Activists getting the word out about HIV transmission and safer sex clashed head-on with religious groups unwilling to discuss sexuality or condoms. The opposing views became a battle for the soul of AIDS.
In Body Counts, the personal chronicle by Sean Strub of AIDS politics and survival, Sean recounts in moving detail a 1985 ACT UP protest at St. Patrick's Cathedral in New York City. Raised in the faith, Sean struggles with memories of his upbringing while his fellow protesters shout, throw condoms and decry the Catholic resistance to the basics of HIV prevention. Sean emotionally receives communion before announcing to the priest offering the wafer, "May the Lord bless the man I love, who died a year ago this week."
Cardinal John O'Connor, who led the mass, met the chaos with an opportunistic cynicism. "He sits with his head in his hands, melodramatically trying to convey spiritual pain," Sean writes. "Photographs of the media-savvy cardinal looking tragically besieged will elicit overwhelming sympathy when they appear on the front page of Monday's newspaper."
"The church failed," says Rev. Chris Glaser, a longtime Presbyterian gay activist and writer, about the AIDS response from organized religion. "There were exceptions, and eventually the church remembered how Jesus would have responded." (One of those exceptions would have to be Mother Teresa, who opened her first AIDS hospice in New York City in 1985. Her reference to  the homeless, "This is Christ in distressing disguise," has obvious applications to people living with AIDS.)
Gay men filled the spiritual vacuum with alternatives. Metaphysics became popular in the crisis years, as well as the teachings of spiritualists like popular author Louise Hay. At "Hayride" events throughout the mid-1980's, the West Hollywood community auditorium was stuffed tighter than a Cher concert with gay men, most of them sick and all of them hungry for the grace of Hay's simple message: "You are loved."
The personal price of religion's failed ministry can be measured in children cast out from families and lonely deaths and assurances of eternal damnation.
In an intriguing new documentary still in production, Memories of a Penitent Heart, filmmaker Cecilia Aldarondo unwraps the mystery of her gay uncle, Miguel Dieppa, who died of AIDS in 1987. Miguel supposedly repented of his homosexuality on his deathbed, leaving behind a live-in partner who was kept from the funeral, a devout Catholic mother, and a lot of troubling rumors.
The film charts Cecilia's investigation into this unresolved past, taking an abrupt turn when Miguel's partner suddenly reappears after two years of dead ends — as a Franciscan monk living in Pasadena. He's waited 25 years to tell his version of the story. Cecilia and the team behind the film have launched an Indiegogo campaign in order to complete the project (see the trailer below).
Memories of a Penitent Heart is "a cautionary tale about missed opportunities, the intricacies of religious belief, and the most quietly insidious forms of bigotry," according to promotional materials.
"The religion aspect is underexplored in the narrative of AIDS," Cecilia told me. "Although it has been a very strong current running through the crisis, and a lot more common than we have discussed in our culture. These issues are still with us today."
"This is not a film that tries to demonize my grandmother," she said, in reference to the religious sway Miguel's mother may have held over her son during his dying process. "She was acting out of fear, not out of hatred. What I think is possible is that Miguel really loved his mother and (offered his repentance) to her as a gift. I also think he was a practicing Christian, and that it mattered to him."
The film's themes bring up a lot of unresolved anger and grief for me. So many people and institutions failed us when we needed them, most ironically the ones that purport to bring comfort and aid.
"I hope the film helps us have a different conversation with each other," Celilia said. "Whether it's about the past or the present."
"There are a lot of wounds that have to heal," she added thoughtfully, as someone who had weathered the damage in her own family. "Wounds on both sides."
Mark
(Pictured above: Miguel Dieppa and his mother, 1985. The Indiegogo campaign for Memories of a Penitent Heart ends on June 18.)
Tags: aids, culture, family, gay, Louise Hay, politics, Sexuality
Posted in Family and Friends, Living with HIV/AIDS, My Fabulous Disease, News | 2 Comments »
Monday, May 19th, 2014
May is National Masturbation Month — Hurry, folks! Only a few days left to celebrate! — and I will admit to feeling smug, because I have more experience with gay men masturbating than anyone else I know.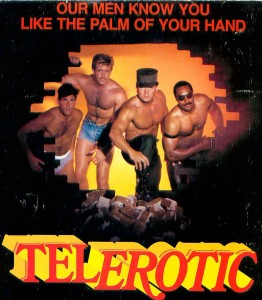 During my years in Los Angeles in the 1980's, I owned and operated Telerotic, a gay men's "phone fantasy" company.
This was long before Grindr or Manhunt, or even the automated phone lines of the 90's.  Instead, men called an 800 number and used a credit card to spend $40 on the man of their dreams, who would call them back after the charge was approved.
As a struggling young actor, I had begun this odd vocation by working for an outfit as one of their "fantasy callers." The company called me at home with the name and number of the customer and his fantasy man description, and I would assume the desired character and call him back.
My job was to sound credible in roles ranging from cocky Venice Beach bodybuilder to volunteer firefighter to leather daddy, and manipulate the customer toward the prime objective within the typical call duration of thirteen minutes. It helped if I could convince him that our connection was mutually mind-blowing to help ensure he would call again.
As it turns out, I had a way with words. After a few months learning the ropes I struck out on my own, and Telerotic was born.
Over the years of my vocation I spoke to thousands of men. Some of them faithfully requested me every week, uttering secrets to me they had never spoken aloud before. It was amazing insight into the realm of fantasy, loneliness and desire. It was also, quite literally, a social anthropologist's wet dream.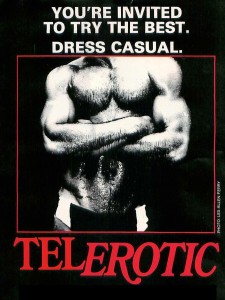 My customers were usually trapped in a life without a gay outlet. Some of them were in a straight marriage, but most of them lived in small towns and were helpless to locate male companionship. (Remember, this was the early 1980's, which compared to the LGBT advances of today might as well have been the Old West).
Their desires were not so bizarre that they they had to resort to phone sex to speak of them. Their requests were simple and almost touchingly mundane. Touch me there. Let me tell you what I think about. Watch me do this. 
I learned a lot about what makes gay men tick. Yes, we have a size fixation. My clients wanted everything supersized, from muscles to dick to sexual prowess. But I soon realized that these were surface interests. They asked for what they saw in porn flicks, but it wasn't what ultimately satisfied them.
They wanted something bigger, more masculine, and better hung than themselves because it was their way of asking to be taken care of, to be released of their own worries and responsibilities and turn over the driving to someone else. Any of us can recognize that need, and the loving act we perform when we provide it to our partner.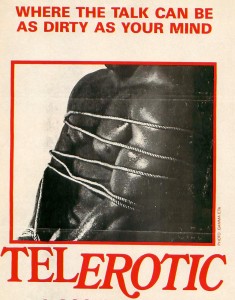 Our chats were a lifeline to many of my regular customers. For those who didn't abruptly hang up after the sex talk had reached its conclusion, our pillow talk afterwards sometimes featured their achingly honest hopes and dreams. They would recount their loves lost or found, the pain of isolation and their dreams of having a life with the right man someday.
Occasionally their patronage would end after news of a potential boyfriend — or resume when it didn't work out. Sometimes our calls ran long, as I gently led a faceless, suffering voice away from unexpected grief or embarrassed tears.
Truly revealing myself, however, was an occupational hazard I never risked. I held tight to the gravelly voice I maintained for our calls. I only responded as my adopted character might. Every orgasm of mine with a phone customer was earth shuddering, passionate, and entirely faked. No matter what intimacies they had the courage to share about themselves, they got nothing of the kind in return, whether they knew it or not. I simply wouldn't compromise my fantasy persona to admit I was actually a skinny redhead trying to make a buck in Hollywood.
As the AIDS headlines during that time increased, so did business. And at long last, something jolted me from my shallow priorities of phone sex profits.
I'd had enough of the charade. It was wearing on me, being taken into the confidence of all of these men and giving them bullshit in return. What was the satisfaction, much less the pride, in representing a bogus sexual ideal for the sake of my continued prosperity, in being an incredibly convincing lie?
Soon enough, I could no longer reconcile the dream world my phone calls inhabited with the encroaching nightmare of the very real AIDS crisis.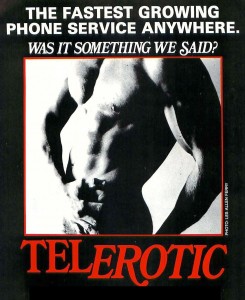 Maybe the end came when a customer, in the midst of our graphic call, helpfully offered to get a condom from the drawer so I could put it on. AIDS had permeated his psyche so completely it had pierced his very fantasies. His presence of mind to protect himself — and by extension me, the phone whore on the other end of the line — was a bittersweet gesture so filled with grace, and so steeped in the realities of the new epidemic, that it stopped me in my tracks and broke my cynical heart.
It wasn't long before I sold the company and ended my stint as a sexual entrepreneur. For a while I entertained friends with the most unusual sexual idiosyncracies that had once been shared with me by voices on the phone. But that exercise didn't feel comfortable for very long. It felt like betrayal.
Today, what I remember most is the sound of men chasing a glancing, counterfeit intimacy because it was all life would afford them, and hearing their desire for something lasting in life and their doubts about finding it.
And I am haunted, deeply and forever, by the sound of profound longing in their voices.
Mark
(This period of my life is covered in more detail in my book, A Place Like This.)
Tags: A Place Like This, acting, aids, culture
Posted in Gay Life, Living with HIV/AIDS, My Fabulous Disease | 2 Comments »