Posts Tagged 'culture'
Saturday, July 28th, 2012
Our little summer camp for global AIDS advocates (and physicians, and commercial interests) has come to a close, and there are images that will be knocking around in my head for weeks to come (and some, forever).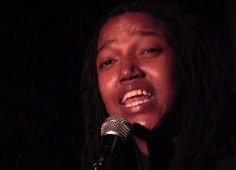 The seven foot Mexican drag queen handing out condoms springs to mind, of course. The astonishingly talented performance poet Mary Bowman (right), showing us her heart and soul on stage. And escape artist Daniel Bauer's highly personal show mixing magic with confessions from his life as a gay man living with HIV. Seeing presentations by mentors I admire, such as Sean Strub and Edwin Bernard. The Australian chief justice with a gay partner of 43 years, giving me suggestions on maintaining a long marriage ("Give in," he advised).
In this farewell video posting, I pay tribute to the people on the front lines who are the very essence of this conference. They are the ones with the "star power," and they fill me with renewed commitment and energy that might possibly last until AIDS2014 in Melbourne, Australia.
Thanks for watching, my friends. It has been my privilege to be your tour guide and I deeply appreciate your many notes and cross-posts and "likes" on Facebook. I like you very much, too.
Please be well,
Mark
Tags: aids, criminalization, culture, drag, hiv, physician, politics, research, Sexuality, testing
Posted in Gay Life, Living with HIV/AIDS, My Fabulous Disease, News, Prevention and Policy | 4 Comments »
Friday, July 27th, 2012
It's time for a tour of the heart and soul of the international AIDS conference in Washington, DC: The Global Village. This massive hall is the only part of the conference open to the public, and it has a grass-roots feel, crafted from the love and devotion of hundreds of community groups who are doing "the work on the ground" in cities and small towns throughout the world.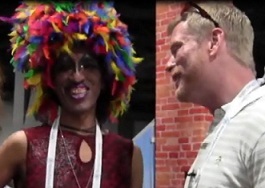 Thank God I'm a video blogger, because words escape me when trying to describe the colors and displays and most importantly, the committed people behind it all. You're about to meet drag queens who make their living handing out condoms, sex workers demanding an end to criminalization, young prevention workers from far-flung corners of the planet, a stunning photo exhibit from the Ukraine… the list goes on.
Why wait? Take a look at my video report. Welcome to the Global Village!
Thanks for watching, and please be well.
Mark
Tags: aids, criminalization, culture, gay, hiv, politics, Sexuality, testing
Posted in Gay Life, Living with HIV/AIDS, My Fabulous Disease, News, Prevention and Policy | 5 Comments »
Monday, July 9th, 2012
The annual Folsom Street Fair in San Francisco is noted for its unbridled embrace of every star in our sexual constellation. Even the fearless leather community that founded the event can sometimes appear tame amidst the outlandish kinks and clothing – and lack thereof – on display along the city's tilted streets.
In the middle of this rowdy bacchanalia in the fall of 2003, Paul Morris stood at the booth for Treasure Island Media (TIM), the gay porn outfit he founded that features unprotected sex (barebacking) between its actors. This particular specialty was the singular driving force behind his smashingly successful and relatively new company.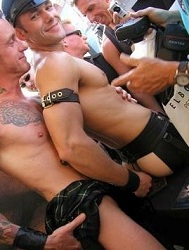 Then, like the legend of Lana Turner fortuitously cozying up to the counter at Schwab's, a beautiful and achingly masculine young man approached the TIM booth. He liked the TIM videos, he liked them very much indeed, and he hoped to one day document a few fantasies of his own. TIM star Jesse O'Toole was on hand and someone snapped a photograph of the two of them together (right). In it, the grinning young man with a leather cap appears to have found his long lost tribe, and O'Toole looks as if he has found a seven-course meal.
The photo was sent to Max Sohl, a sometime porn actor with a theater background whom Morris had commissioned to conceive and direct what would be Sohl's first porn film. Sohl met with the aspiring model and asked him to complete a form that included a simple question: What is one of your fantasy scenes? In response, the young man wrote simply, "me getting nailed and seeded by a gang of hot guys."
"The Black Party was coming," Sohl explained in a recent interview, referring to the annual New York City weekend of leather men, parties and sexual adventures, "and I thought, 'Okay. Let's see how many men he can take.'"
And that is how Dawson's 20 Load Weekend was born.
Prior to the onset of AIDS, condom usage in gay pornography was nonexistent – but that was before bodily fluids became synonymous with death and disease. For well over a decade after the crisis began, gay porn videos featured not only tightly wrapped penises, but their storylines – indeed, the actors themselves – suffered from a sort of dramatic malaise, as if sleepwalking through their sexual routine while trying to pay no attention to the man with KS lesions behind the curtain. The videos mirrored our own lack of interest in gallivanting about with the pizza man or diving into an orgy with strangers, with or without condoms. Many viewers simply returned to their stash of pre-AIDS pornography, which was condom-less but "justified."
As AIDS deaths subsided with the advent of new medications in 1996, gay male culture responded with a vengeance. Circuit parties were born of celebration (before succumbing to their own excesses), safer sex behaviors relaxed, and there was a palpable longing to escape the horrors of the previous years. Reclaiming a bold sexuality – something many gay men believed had been lost forever – was a tonic for the post-traumatic stress they suffered. Younger gay men, who had listened to stories of an earlier, sexually liberated time as if it were a lost era of paleontology, were more than willing to explore whatever modern version might await them.
Unprotected sex since the arrival of HIV is nothing new – it is, after all, the primary reason for new infections that have continued fairly steadily since AIDS began – but in the late 1990's the gay community proved again how comically adept it is at applying a little branding to any phenomenon, and "barebacking" entered the public lexicon. The irony may be that a new word was developed for the oldest sexual activity imaginable: having sex without a barrier. It wasn't the sex that had changed, but the meaning and judgment associated with it towards, most specifically, gay men. Or, as AIDS advocate Jim Pickett said at a recent conference for people living with HIV, "When a friend announces they are expecting a child, I feel like screaming 'You barebacked!'"
But while intelligent minds and passionate advocates argued about the reasons and the proper response to barebacking, no one had dared document it on videotape for the erotic pleasure of others. Yet.
In 1998, two renegade companies formed to make bareback videos exclusively: Hot Desert Knights and Treasure Island Media (links definitely NSFW). None of the leading gay pornographers would consider producing them (although they were eager to market their highly-profitable backlists of videos produced "pre-AIDS" that featured bareback sex). The cheaply made videos by the upstart porn producers brought the sexual choices of an increasing number of men out of the closet and onto DVD players and computer screens.
The videos were uniform in their low production values, the older ages of the actors, and the fact that several of them appeared to have the physical manifestations of HIV. It was as if a group of men who had literally lived through AIDS said, "oh, what the hell," and demonstrated the kind of sex they had been having amongst themselves for some time. Their exploits were perceived as an underground fetish that would never break the surface of more mainstream gay pornography.
But then Max Sohl met that ferociously attractive man from the Folsom Street Fair who was so eager to "get seeded" by a string of strangers, and with the sexual zeitgeist now primed for their arrival, they made a film that would forever change the porn industry and quite arguably influence the sexual behavior of countless gay men.
Re-christened "Dawson," the budding porn star was served up in a hotel room over the course of New York City's 2004 Black Party weekend to an ongoing parade of bareback tops. Their sex was filmed in a documentary fashion, without music, scripted dialogue, or any effort to hide the many cables and cameras crowding the room. Dawson's fantasy had been fulfilled, and Sohl had the footage to prove it.
In June of 2004, Dawson's 20 Load Weekend was released and was precisely as advertised.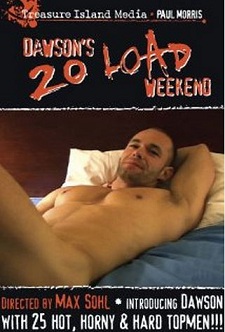 It might first strike the viewer that the video was created in an unsettling world in which HIV is utterly absent; that is, until a revamped sexual choreography is pointedly repeated again and again. While orgasms in gay porn before AIDS typically showed the top withdrawing from his partner and spilling his semen across his partner's backside, the tops servicing Dawson had a different and very deliberate mission: to withdraw only long enough to prove their orgasm, and then re-enter Dawson immediately to show the injection of semen.
This was not a film that was made in the absence of HIV, but was created because of HIV. You can practically hear a disembodied voice whispering, "Watch closely. This is how gay men have sex now. That is where semen belongs. Fuck AIDS."
Depending on your point of view, it is either a transgressive act of eroticism or an incredibly irresponsible act that demonstrates how to become infected with HIV. Or perhaps both.
In the center of all of this was Dawson himself, and never has bareback porn had such a virile and athletic leading man, much less one that bottomed with such disarming delight. "He was a higher quality male model that hadn't been seen in that kind of extreme scene," said Sohl. "The movie changed things because of Dawson. He was adorable, and actually smiles and laughs. He is joyful in that movie."
"Bareback porn companies have blood on their hands," became a common refrain among gay men and health advocates. Gay sex advice columnist Dan Savage equated the videos to child porn, believing they take advantage of the naïve and the vulnerable. Some accused TIM of making snuff films.
The video was wildly successful, ubiquitous wherever porn was shown. Even Sohl was surprised. "Our staff and even my friends would say 'I go into a porn booth, a sex party, a hookup, and its playing,'" he said. "It was everywhere."
Adult bookstores which had previously shunned TIM videos responded to customer demand and began stocking them, even creating bareback sections on their shelves. Gay porn sites that once refused to feature bareback clips began including them. Dawson and the film became the definitive symbol of a bare, wanton sexuality that eschewed condoms and refused to be denied or intimidated by the virus.
Soon, more companies produced bareback porn, and they were able to attract "collegiate jock" types who were younger, more muscular and the very picture of health and vitality. The faces and bodies in bareback videos had been transformed, erasing all evidence of HIV, much like the invisibility of HIV/AIDS in our broader culture.
When considering the legacy of his film, Sohl is more pragmatic than proud. "The concept of taking twenty loads in 2004 was beyond taboo, but to say it in 2012… it doesn't seem as extreme today," he said. "I'm sure someone else would have done it. It just so happened to be us."
Neither does Sohl admit to any trepidation about the safety of his actors, then or now. "I've been doing this since 2004, with thousands of men, and have had only one guy claim to get an STD (on my set)," he explained. "Probably 50 percent of my casting job is being an HIV counselor," he adds, without a hint of irony. "I spend a lot of time talking about HIV. My feeling is that people need to be responsible for their own actions and make informed decisions."
One of the people making decisions while living with HIV is none other than the actor known as Dawson, who disclosed his HIV positive status to The Windy City Times in 2005. While his HIV status may surprise no one, something else he said in the interview was sadly revealing. "It was after turning positive that I made the decision to look into doing a movie for Treasure Island Media," he said at the time. "I had seroconverted a few months before…"
After an HIV diagnosis, many people use it as an opportunity to re-examine their lives, make different choices, or otherwise take steps to enjoy their life in whatever ways are important to them. For the man who would be Dawson, his seroconversion was followed by the choice to be an unapologetic cum whore in front of video cameras. This may have been his fantasy, but it certainly fuels the stigmatizing belief that people with HIV are irresponsible vectors of disease, spreading infection and abandoning whatever sexual values they may have previously held.
Perhaps, then, the film was a treatise on the kind of sexual liberation available to HIV positive gay men today, demonstrating the "new normal" for those who take their meds, eliminate the viral activity in their blood, and "fuck freely and without fear," as TIM founder Paul Morris once put it. Or did it simply portray poz men as sluts, a charge leveled by disgusted (and possibly jealous) HIV negative men?
"What a person is seeing has more to do with them than with us," said Sohl. "The best mode of action is not to confirm or deny anything. I will see a scene online that I directed," he says, referring to the many porn sites that pirate pieces of his work and give them new titles, "and it will be renamed 'negative bottom takes poz loads,' as if it were a conversion scene. We never said that. Or people think the bottom is using crystal meth. That says more about the guy watching it than what actually happened."
That relationship, between porn and viewer, is something of particular concern to some HIV prevention advocates who believe bareback porn encourages unsafe sex in real life. This resulted in AIDS Healthcare Foundation's recent campaign to mandate condom use on pornography sets, a move that was popular on a simplistic level but did nothing to address the myriad of factors associated with actual HIV risk and relative safety, such as an undetectable viral load, serosorting, or the precise sexual behaviors involved.
While social cognitive theory states that we make behavioral decisions based on watching others, very little research has been conducted on the causal relationship between bareback porn and real behavior. In what little has been studied, researchers can't decide if barebackers watch a lot of bareback porn, or bareback porn makes people barebackers.
It is a riddle that Max Sohl is surprisingly happy to solve. "Absolutely" he said. "Of course it is going to influence what people do." When asked, then, what is the responsibility of porn, Sohl would have none of it. "The responsibility of porn," he says impishly, "is to make the guy watching it shoot a load."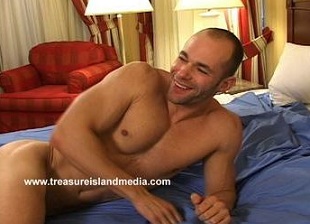 Dawson is, now and forever, committed to videotape and featured on dozens of online porn sites, happily receiving the prize he so ardently desires. He and his progeny of newer, younger porn actors have crossed a line and they're never coming back. Their video escapades are available online everywhere and for everyone, including young gay men who are just coming out and surfing the internet for validation of their sexuality.
What those young men will almost certainly see online are depictions of unprotected sex, because bareback videos now outperform scenes of condom usage on every site that carries them – and most of them now do. It is unquestionable that bareback sex will be viewed as typical to the uninitiated, and anyone crafting safer sex messages to those young men is going to have a difficult time trumping those images. The "use a condom every time" message is officially dead, drowned in buckets of bodily fluids by Dawson and his barebacking brethren.
Dawson's 20 Load Weekend redefined bareback porn and the men who appear in them. It influenced subsequent videos and expanded the availability of bareback films. It depicted a prevailing truth about gay sexual behavior "post AIDS," and arguably encouraged risky sexual adventure-seeking. It led to the saturation of bareback porn online, making unprotected sex normative to whomever might be watching. To dismiss this film, to minimize its social and cultural impact, would be to demonstrate a profound misunderstanding of gay sexuality today.
"Barebacking is a right," gay anthropologist Eric Rofes once wrote. "After all, practically every straight guy in the world gets to do it without being told they are irresponsible, foolish, or suicidal… Barebacking is liberation. Barebacking is defiance."
How foolish, prescient, liberating, enlightening or destructive barebacking may ultimately become is something that may only be revealed in the next chapter of our gay community's troubled history.
(Photo of Dawson and Jesse O'Toole courtesy of Max Sohl and edited for content. Other images courtesy of Treasure Island Media [NSFW].)
————————————————-
TWO MORE POSTS ON BAREBACKING and/or GAY SEX:
"Your Mother Liked it Bareback" loses all patience with the finger pointing and judgments being hurled around between gay men when it comes to choices about unprotected sex. In short, it asks us to broaden what it means to have "safer sex," and to acknowledge there are now many prevention techniques that do not involve condoms. Check it out.
"Why I Stopped Going to the Baths" is a riot, explaining my decision to stop, well, going to the baths. Any posting that begins with "The last time I went to the baths I stepped in poop," can't be all bad, right?
Tags: aids, barebacking, culture, gay, hiv, serosorting, Sexuality, testing
Posted in Books and Writings, Gay Life, Living with HIV/AIDS, My Fabulous Disease, Prevention and Policy | 35 Comments »
Monday, May 21st, 2012
The music my friends liked when I was a teenager intimidated me. It was the head-banging rock of the early seventies, and it felt alien and unappetizing. Most of all, it just felt… straight, in a way I knew I could never be. Alone in my room, I listened to my beloved Broadway musicals, and resigned myself to the fact that popular music would never really speak to me.
And then in 1977, when I was sixteen years old, I began sneaking into the only gay bar in Shreveport, Louisiana. Inside I found joy and liberty, fashioned with bell bottomed pants and handsome smiles and the dance floor – oh my God the dance floor – centering the nightclub was a glorious explosion of colored light and swinging hips and arms reaching up, up to the sky as if we could clutch it in our hands. The music was an entrancing bombardment of sound, and one song, one mesmerizing invitation to touch the heavens, was played again and again.
It was Donna Summer. And she was singing "I Feel Love."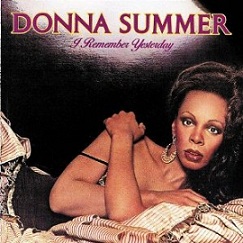 The track was really the triumph of producer Giorgio Moroder, who created the driving, synthesized beat that would define Donna Summer's music for years to come. But I knew I had to own this amazing song, and soon I stood proudly at the record store cashier to buy my very first popular album, Donna Summer's I Remember Yesterday.
I had found my music, my voice, and my lifelong muse.
The following year I had come out as a senior in high school, and Donna Summer was still in her "whisper period." It was never my favorite sound from her – it felt like playing chopsticks on a grand piano – and I knew from her other album tracks that she could let it rip. As I was graduating she did just that, with the release of her iconic "Last Dance." Her full-throttle pipes were on stunning display. Dance parties would never be the same.
By the time I left home for college in New Orleans, the music of Donna Summer had exploded into popular culture. I felt so proud of her, as if I had discovered her myself. My nights in the French Quarter were spent in the Parade disco on Bourbon Street, dancing to "Hot Stuff" and "Bad Girls."
The feeling of joyous exuberance that surrounded that disco is hard to describe. It was a sea of shirtless men, staking claim to our sexuality and the promise of infinite possibilities ahead. The incessant thump! thump! thump! of the beat was our clarion call, and it shouted Here! Here! Your tribe is here! We were so beautiful, in ways we were much too young to know.
And then soon, of course, the lights began to dim.
By 1982, I was struggling in Los Angeles as an aspiring actor, and Donna Summer was having a musical identity crisis. Record executives wanted a new sound for her to accompany the changing times, and her longtime producer Giorgio Moroder had been replaced by a succession of others. The red-hot Quincy Jones produced her Donna Summer album that year and their studio clashes became legendary. The album floundered and produced no significant hits.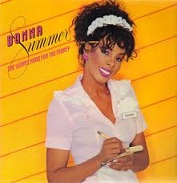 At the Los Angeles gay pride festival the next year, I was thrilled to hear Donna's voice again, sounding gorgeous and almighty, singing "She Works Hard for the Money." I took to the dance floor but was somehow unable to muster the joy I had known only a few years before. Life had intervened. And it had brutal plans for the men under the dance floor tent.
Donna Summer produced dance floor singles, if not hits, in the years that followed, but we weren't paying attention. The night club crowds dissipated, as a silent killer plucked men away one by one. AIDS had begun its murderous march through the gay community.
The villain wasn't simply the disease in those darkest of days. It was ignorance, and the judgment that rose up from social conservatives who saw Godly retribution in the horrific deaths of our friends. And so, when Donna Summer became a born-again Christian during this period and announced she would no longer perform her early, erotically charged hit "Love to Love You, Baby," her gay audience viewed her with immediate suspicion.
An ugly rumor began. Someone claimed to have heard her make a homophobic remark during a concert appearance. Depending on who was repeating the story, she had either said AIDS was God's judgment, or that God made Adam and Eve, not Adam and Steve. The unsubstantiated rumor swirled and grew, in an environment in which gay men were particularly sensitive to ignorance and hatred. By the time Donna Summer took it all seriously enough to set the record straight, it was too late. What was left of her popularity fell victim to the social maelstrom of AIDS.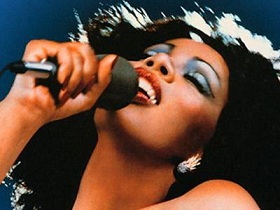 I never believed the story, and defiantly continued buying her albums, though they appeared with less regularity. Donna Summer would have only one more true hit, "This Time I Know It's for Real," which I chose to perform for my maiden appearance in drag at an AIDS benefit. The fact that during this time Donna Summer was raising money for AIDS research gained little traction among emotionally bruised and unforgiving gay men.
Today, disco may be dead, but Donna Summer's music laid the groundwork for everyone from Madonna to Lady GaGa, even if my body has found it harder to approximate the dance floor moves of my youth. But in my mind, as I blast "Dim All the Lights" in the privacy of my living room, I am young and powerful and life is making promises that are wonderful and possible.
Donna Summer is among the spirits now, joining the legions of ghosts haunting brightly colored discos from another era. She is still cooing to them, to these throngs of boisterous men, inviting them to the dance, where there is everything to celebrate and nothing to forgive.
The men are moving to the beat and laughing and holding one another. They are all beautiful, and they know it.
And they feel love.
Tags: acting, Aging, aids, culture, drag, gay, Recreation, Sexuality
Posted in Anita Mann and Acting Gigs, Books and Writings, Gay Life, Living with HIV/AIDS, My Fabulous Disease, News | 23 Comments »
Thursday, March 15th, 2012
"We're born naked… and the rest is drag." — RuPaul/center>

When I was nine years old, I took my parents' album of the Broadway musical "Damn Yankees" and memorized every syllable of Gwen Verdon's show stopper, "Who's Got the Pain When They Do the Mambo?" Once I was satisfied with my lip-synching and choreography (I decided that a mambo was a dance in which young boys gyrated and flung themselves on and off the living room sofa), the number was ready for public display.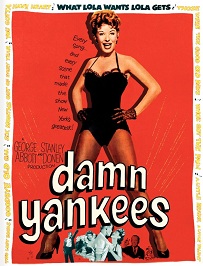 The premiere was a simple affair, exclusive and unannounced. Mrs. May from across the street had stopped in for afternoon coffee, and opportunity knocked when Mother busied herself in the kitchen for a few minutes.
Not a smart move, Mother, leaving Mark alone with the company.
"Mrs. May, would you like to see me do a song?" The unsuspecting woman gave a polite "yes, that sounds nice" and before Mother could run interference I had turned on the stereo and dropped the needle at the precise moment where Gwen breaks into song.
Mrs. May stared and stared, her hands folded neatly in her lap, as I brought out every sashay, twist and thrust in my dancing arsenal. My moves may have been imperfect but I vocalized brilliantly, thanks to Gwen. As I struck my final pose, arms reaching for the heavens, frozen and triumphant, I saw mother standing in the doorway, holding a plate of cookies and breathing heavily through her nostrils.
Future performances would be limited to my bedroom, where I could conjure an audience cheering with acclamation and mothers wouldn't put you on restriction.
It is that boy, the cheerful but feminine performer, that I always feared would creep out of me as I navigated young adulthood as a gay man. I worked to shed his characteristics, to replace every soft gesture with a wooden one, to embrace the gym and tank tops and Levi jeans with the same fervor I once had for my beloved Broadway musicals, with mixed success.
And then, a lifetime later, as I worked for an AIDS agency in Atlanta in the 90's, destiny called. An upcoming drag contest to benefit our agency was suffering from poor participation, and my boss asked if I would consider entering.
Being a drag queen, even for a night, terrified and delighted me. But the performer in me won out, wouldn't you know, and Anita Mann was born. I created an interactive video rendition of Donna Summer's "This Time I Know It's for Real," (even then, long before this blog, I was toying with the possibilities of video) and won the contest.
Soon I was performing with "the camp drag queens of the south," The Armorettes, who hosted a Sunday night show to raise funds for AIDS organizations. Over the years they have raised over $1 million dollars, and their show was a sellout every week. But my own phobic notions lingered.
I didn't want to be known as a drag queen ("It's comedy! I'm a performer!" I would insist). I never appeared anywhere in drag but on that stage – I would always get dressed at the show, and was often out of drag for the final curtain call, in a bid to display whatever masculine credentials I had to offer.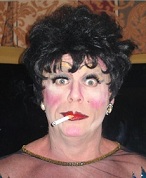 I would hear other gay men make disparaging remarks about drag and I withered, unable to admit I was playing to a packed room every Sunday.
The nexus of shame and shamelessness is a complicated one. Each week I put on full display the very things about myself that I had worked so hard to reject – my femininity, my silly pursuit of acceptance through laughter and applause. And just as I gained confidence in what I was doing and why, I would lose a potential boyfriend when he learned of my weekend talents.
As a growing drug addiction encroached on my free time, I abandoned Anita Mann to its demands. For many years thereafter, Anita's dress and wig would be relegated to a duffel bag hidden in the back of the hallway closet. I had found a vocation in drugs that offered twice the shame and every bit of the need to keep quiet about it.
It took a few years in recovery from my addiction before Anita would make her comeback. Armed with a TV set and a sense of the absurd, Anita performed at a benefit for those of us in recovery, in what may have been her finest hour. Her rendition of "Don't Get Around Much Anymore" grows more insane by the moment, and perfectly embodied my interest in multi-media performance.
And yes, I am aware that I speak of her in the third person. Maybe it is because I view her as a character I have created, and perhaps it is the remnants of shame, and of my need to keep her at a distance.
It's strange, how those things about which we have drawn the most shame are also able to liberate us, not to mention help others. My HIV status. My drug addiction. My drag personality. As I have embraced each of these, I've found self-acceptance and a way to carry a message of hope, and even joy, to others.
Anita Mann limits her performances these days to recovery related engagements. It seems fitting that these two aspects of my life, both once secretive, have found their place together. Anita has a voice now as well, doing a sort of recovery stand-up and even singing live when the occasion permits. Anyone in recovery might enjoy watching the highlights of her recent stint at the Crystal Meth Anonymous conference in Atlanta, which includes her bittersweet rendition of "Happiness is…"
Meanwhile, I still struggle with the need to project as much masculinity as I can muster. I swagger more than I sashay. I sport a beard when possible. And I work to maintain a strict gym regimen.
It's important for me to stay in shape if I expect to fit in that dress.
———————————————————————–
PLUS…
The HIV Cruise Retreat is going to be sold out early this year, because the cruise ship, unlike previous years, is taking back unsold cabins from the cruise organizer that are not sold within the next week. In years past, cabins for our group could be sold much closer to departure. This is probably due to the popularity of the Halloween voyage, and it means you must act now to get a spot. I love this event. Contact Paul Stalbuam at 888-640-7447 or visit www.HIVCruise.com.
Tags: acting, culture, drag, gay, help others, hiv, meth, recovery, Recreation
Posted in Anita Mann and Acting Gigs, Family and Friends, Gay Life, Meth and Recovery, My Fabulous Disease | 9 Comments »
Thursday, February 23rd, 2012
The image in my mind has never left me, even after many years of trying, of applying layers of wallpaper to that corner of my mind. I am in someone's bedroom — it could have been anyone, really — and I am offered a syringe to inject crystal meth. The syringe has been used. I take it. I consider the consequences for a brief moment, but I am cavalier. And very, very high. I use the syringe.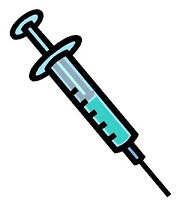 It wasn't the threat of HIV that gave me pause. It was hepatitis C, which I knew was serious… and that's about it. But I can tell you this, now, my friends: More U.S. residents are now dying of hepatitis C complications than HIV-related illnesses, as reported recently by Tim Horn in Hepatitis News.
Within days of using that syringe, maybe two weeks, I become horrifically ill. The acute infection swept through me like a freight train, exhausting me, turning my urine brown, making it impossible to perform routine tasks. Doctors diagnosed it quickly, and then gave me the grave treatment plan: 11 months of interferon, coupled with ribavirin. The interferon, a ferocious chemotherapy, would cause mood swings, deep depression, and would be administered, ironically, by injecting myself with it each week.
Depression is so severe among interferon patients that they do not allow pilots to fly who are being treated with it, for fear they will deliberately crash the plane.
The months I endured with hepatitis C and the treatment protocol remains the worst period of health in my life. The mental side effects were as devastating as the illness. Everything hurt. Everything made me angry. Or want to cry. Or convinced me you were against me. Those eleven months crawled by without mercy.
The good news, thank God, is that the treatment plan worked, and I cleared hepatitis C from my body. There has been no recurrence.
I've said that the disease most likely to kill me is addiction, not HIV, and hepatitis C was a terrible by-product of my addiction.
While I am drug-free today and maintaining good health, the report that hepatitis C has overtaken HIV as a cause of death brought up some strong emotions. It reminded me of the insanity of the interferon treatment, and then, of course, the insanity of my drug addiction. And it made me wonder how many of those who are dying of hepatitis C acquired it the same way I did.
My life is filled with unlikely rescues. To have lived with HIV for thirty years and to be here typing on my laptop is amazing. To have thumbed my nose at that fact, and reward my good fortune by sticking needles in my arm, well, that is as alarming and sad to me as it must be to you. It's tough to feel worthy of the grace that has saved me, again and again. So I'll simply be grateful to be clean and alive today.
Get tested for hepatitis and get the vaccine for A and B if you have not already been exposed. And should you be an injection drug user, bring your own clean needles where ever you use. You and I both know that, when the choice is a used needle or getting high, all of our good fortune can disappear in a flash.
Mark
p.s. May I sneak back on my HIV criminalization soap box for a moment? (My face-off between a poz man and the sex partner accusing him of not revealing his status has garnered some interesting comments, and the attention of advocates worldwide.) If 26 U.S. States have laws criminalizing the potential exposure of HIV to another person, than why don't they have laws against exposing someone to hepatitis C, which is now officially more deadly than HIV? Thank you. That will be all.
————————————————————————————
On a ridiculously different note, may I say with some pleasure that I always win the Oscar pool. If you are headed to an Oscar party this weekend, by all means, listen up! Here are my predictions. I am including the "little" categories because that is how you rack up points! If you must vary from my experienced guesses, be forewarned: you never win the Oscar pool by going with your passions. This is a game of politics and timing.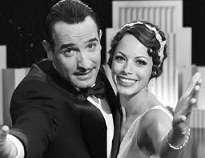 BEST PICTURE: The Artist. The Descendants had great momentum earlier this year until this adorable gem appeared. The statue has already been engraved.
BEST DIRECTOR: Michel Hazanavicius (The Artist). Your first lesson: when in doubt, choose whatever nominee is attached to the clear Best Picture winner.
BEST ACTOR: George Clooney (The Descendants). George has a supporting statuette already, but the Academy loves the man, and so do I. He will edge out the leading actor from The Artist, who's name I don't feel like looking up and spelling out.
BEST ACTRESS: Viola Davis (The Help). Even Meryl wants her to win, for God's sake.
BEST SUPPORTING ACTOR: Christopher Plummer (The Beginners). Mr. Plummer, in a cozy role in a slight film, benefits from the George Burns rule: give it to the old guy with a long history. And he made a nice acceptance speech at the Golden Globes, which Academy voters see as auditions.
BEST SUPPORTING ACTRESS: Octavia Spencer (The Help). This early favorite of a film will sweep the actress categories. Good for them.
BEST SCREENPLAY: Woody Allen (Midnight in Paris). The more he demurs, the more they love him.
BEST ADAPTED SCREENPLAY: Alexander Payne (The Descendants). A terrific film and a deserving win.
BEST SOUND EDITING: War Horse
BEST SOUND MIXING: Hugo
BEST MAKEUP: The Iron Lady (closely followed by Albert Nobbs).
BEST DOCUMENTARY SHORT: Saving Face
BEST DOCUMENTARY FEATURE: Pina
BEST ANIMATED SHORT: La Luna (Pixar gets its first short-form Oscar in over a decade).
BEST LIVE ACTION SHORT: The Shore. I actually saw these nominees, and would strongly favor Raju from India, but The Shore has bigger names (and influence) attached.
ANIMATED FEATURE: Rango. Surely the most bizarre film to win an Oscar this year. Johnny Depp is smiling.
ART DIRECTION: Hugo
CINEMATOGRAPHY: The Tree of Life. Terrence Malick, the mysterious and cultish director, started as a camera man and his shots still make the Academy swoon.
COSTUMES: Hugo (which will rack up some of these techy categories since it won't win anything big).
EDITING: The Artist
FOREIGN FILM: A Separation. A brooding, surprising domestic thriller.
SCORE: The Artist
SONG: The Muppets
SPECIAL EFFECTS: Rise of the Planet of the Apes
Enjoy the show! Good luck, Billy!
Tags: criminalization, culture, gay, hiv, meth, recovery, research
Posted in Gay Life, Living with HIV/AIDS, Meth and Recovery, My Fabulous Disease, News | 3 Comments »
Tuesday, February 7th, 2012
What if you could witness a face-to-face confrontation between a man living with HIV and the sex partner accusing him of not revealing his status? Wouldn't you like to be a fly on that wall? The fireworks could be mighty, as emotions raged between the furious accuser and the positive person trying to defend his actions. What might that meeting look like, exactly?
In this video, you're about to find out.
Amidst the highly charged emotions of the HIV criminalization debate, "sides" are developing. One side believes that those with HIV who do not tell their sex partners about their status should go to jail. Period. But others claim that there is little public health benefit to laws against non-disclosure because they discourage people from getting tested – you can't be prosecuted if you don't know your status — and there are often prosecutions in which the risk of transmission is remote or even non-existent.
But taking firmly entrenched sides helps no one. We've simply got to get educated beyond our gut reactions to these prosecutions. We all could use more understanding about HIV criminalization laws, how they are being applied, and whether or not they are truly serving the public good. It's also important that we understand the anger of those who feel they were put at risk and are seeking retribution.
A full list of HIV criminalization laws – and convictions globally (including for each of the states of the USA ) can be found at http://www.gnpplus.net/criminalisation/. To find multiple resources on what to do if one is at risk of prosecution, who to call for help, what the law is in every state, or get palm cards with links to resources, visit The Positive Justice Project.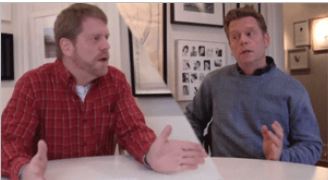 But back to the video: I couldn't help but wonder what might happen if an HIV positive man had to sit down with his accuser and explain himself. So, through the magic of some creative editing, I produced this video episode of "My Fabulous Disease" to give a voice to the opinions and feelings of both parties. You can decide if I was successful.
I used this editing technique to comic effect in the "My T-cells Could Use a Facelift" episode (the infamous video about butt padding, among other things). I've been looking for a good reason to do it again, and I thought this topic fit the format perfectly.
Thanks for watching, and please be well.
Mark
(I'm always glad when you "share" my postings with the buttons below. But this post could mean the difference between someone understanding the law — and making a mistake that could land them in jail. So I encourage you to share and re-post this one in particular. Thanks.)
Tags: aids, barebacking, criminalization, culture, politics, Sexuality
Posted in Gay Life, Living with HIV/AIDS, My Fabulous Disease, News, Prevention and Policy | 23 Comments »
Tuesday, January 31st, 2012
The mall was abuzz, with people darting in and out of stores, wrangling their kids and chatting on cell phones. I preferred it that way, because it kept Larry in a fairly calm state of quiet attention, ever vigilant as to where and when his next mortal enemy might appear.
"Hold the railing, Larry," I instructed as we stepped onto the escalator. He was still wobbly from the blood rush of spotting a confederate sticker in the parking garage and I felt protective when strolling with such a national treasure.
"How about I just lick the ass of a green monkey?" Larry replied. "If you knew the germs on these rubber banisters you'd slit your fucking wrists…" He trailed off.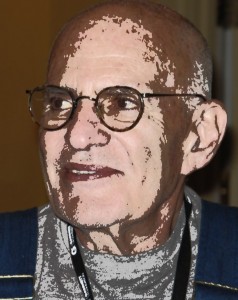 "Then hold my hand, Larry," I countered. He complied, if only so he could launch our clenched hands above our heads, as if we'd just been pronounced married or one of us had won a title match. He kept our hands there the whole flight up the escalator. When I glanced at him his eyes were years away and his lips moved quietly. A White House protest, I figured. Or perhaps a pharma demonstration.
Well, he likes this and he's calm, I thought. Maybe we can do this on the way back down.
It was hard enough getting him to the mall at all. I had arrived at his place just in time to break up an altercation between Larry and the mother of the Girl Scout from whom he had ordered eighty boxes of Thin Mints, which were presently scattered across his front porch and had suffered the wrath of Larry's ACT UP boots.
Larry had no intention of paying for the cookies, as it turns out. He was ferociously screaming that his non-payment was to help bankrupt the corporate pimps RAPING THAT LITTLE GIRL! Both the mother and the girl in question had taken refuge in their car, the girl crying hysterically about not wanting to be raped, while I managed to hold Larry back from beating their Honda with a lawn sprinkler until they made their eventual escape.
But that was, after all, fully two hours ago, and multiple indignations could befall Larry Kramer in the course of an afternoon. All things considered, we were having a lovely day.
There were minor snafus, of course. Already, a Sprint salesperson had paid dearly for his unfamiliarity with rollover minutes or the level of employee giving to needle exchange. As we passed Abercrombie & Fitch, Larry stopped in their doorway and bellowed "FAGGOTS!" again and again, for two full minutes. It might have gone on were it not for an astute customer in the Barnes & Noble, who brought over a copy of "The Normal Heart" for his signature. The gesture appeased him, then produced weeping and finally Larry's agreement to relax on a bench while I stroked his back.
"You could do with a little less drama, you know," I offered.
"Fucking murderers," he replied, but his fatigue was setting in. "Drug companies. Politicians."
"Let's not forget organ donors, sweetie. And surgeons who install livers into the bodies of old, wrung out former drug users." Larry made a dismissive, huffing sound.
"You're an apologist, Mark. You forget too much."
"You remember too much, pumpkin. Now let's check out Macy's. I need socks."
The Macy's perfume spritzer girl couldn't list the chemical compounds in "Citrus Spring," so of course Larry brought her to tears by saying it was she, and not the perfume, that smelled like a dead lab rat. He upped the ante by grabbing bottles of nail polish from the counter and splashing her in Jungle Red while screaming "the WHOLE WORLD is WATCHING!"
Then all hell broke loose.
Security arrived and found a crying, seemingly blood-soaked spritzer girl and Larry, elated at the appearance of men in uniform, dropping to his knees, continuing his chants, and then collapsing onto the floor in his best dead body position. A twittering crowd quickly formed, some of whom had followed incredulously since the scene at Abercrombie.
I considered making a chalk outline of Larry — I kept a piece in my jacket for occasions like this and it gave him such joy — but something in me snapped.
"Get up this instant, Larry," I ordered, and he opened a dead eye. The security gentlemen seemed relieved someone was taking charge of the deranged elderly man lying prone before them. "I've had enough for one day. Save it for the National Mall. World AIDS Day is coming!"
He cocked his head towards me. "What would you know about AIDS, Mark? You've never had infections! Where are your lesion scars? You still have your first fucking liver, you pretender! You lightweight!"
A woman in a nursing uniform broke through the crowd and looked back and forth between the spritzer and Larry, trying to determine who needed help most urgently. Everyone, including the sales girl, nodded in Larry's direction.
"Sir, have you fallen? Do you understand me?" she asked him.
"Fuck yes. Shame on your profession and your paralyzed inaction in the face of… of…" Larry contemplated what the woman's worst offense might be while surveying the floor around him in hopes of locating more red polish to splatter. He found none.
"Sir," she went one, not yet convinced of his stability, "who is president of the United States?"
God I wish you hadn't asked that, I thought.
"Shall we catalog them?" Larry bellowed. His second wind was now in full gale force. "First, Ronald Reagan has the blood of our brothers and sisters, too many of them, on his hands. He murdered them as sure as I'm standing here," a posture which was technically inaccurate, although Larry did allow his oratory to raise him to a kneeling position.
"I can take him from here," I interjected, and pulled Larry up and beside me. "If you'll just allow me to get him home…"
"And then Bush continued the slaughter! He treated us like shit!" came the next outcry.
The security men agreed without hesitation. "If you can take responsibility for your father and agree to exit immediately…" one of them said. I actually half laughed at their mistake, and at the irony.
"No problem," I promised, and we said our goodbyes as Larry's outbursts trailed again and we walked back to the escalators.
He took the railing without protest or remark, and that disappointed me. I kind of missed riding down with our clasped hands thrust defiantly in the air.
—————————
This is a work of fiction. I have never had the honor of meeting Mr. Kramer. Originally posted in May of 2010, I couldn't resist sharing it again. And yes, I have it on good authority that Mr. Kramer enjoyed it.
Tags: aids, culture, gay, hiv, politics, Sexuality
Posted in Books and Writings, Gay Life, Living with HIV/AIDS, My Fabulous Disease | 3 Comments »
Thursday, January 19th, 2012
Even in darkness, in the bitter cold of northern Pennsylvania on a January night, the town of Milford can't help displaying its charm. I'm walking through Main Street and the shops splash warm light in my path as strolling shoppers offer smiles and salutations.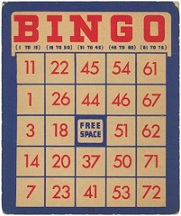 This isn't a night for shopping, however. It's Bingo Night, and I am making my way down a side street for the local church. I follow the sounds of a boisterous crowd that lead me to the fellowship hall.
The tables in the small hall are stuffed with people and the elevated sounds of good cheer reverberates throughout. Many in the crowd turn to me, the bundled up stranger, and they call out welcomes, whoever I am. Tables are littered with bowls of chili and chips and salsa.
I give a woman in an apron my ten dollars, which affords me chili, all the brownies I can eat, and a bingo card.
A chorus of cheers suddenly rings out, and there in the doorway is my host Sean Strub, not the AIDS activist of queer history but the civic pioneer who has done so much for the renovation of Milford. The cheers give way to a round of friendly applause, and Sean makes his way to me as chili and brownies and soda are enthusiastically offered him from every direction.
If these townspeople are living a Frank Capra fantasy, then Sean is their George Bailey, popular and humble, a friend to all. I keep waiting for someone to raise a toast "to the richest person I know."
It's impressive and sincere. The entire scene is imbued with the kind of openheartedness that a jaded gay man like myself hardly recognizes anymore. I'm a bit dumbstruck.
"Really, Sean?" I ask him as he finally arrives at my table. "I mean, really. Applause?"
Sean blushes and beams in equal measure, both convincingly. He steps to the head of the room to take his position calling the numbers, naturally.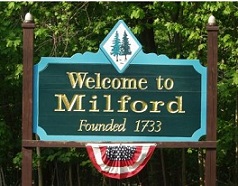 For a week I've been in Milford, Sean's idyllic town a short drive from New York City, to stay with him and work on the issue of HIV criminalization. There has been a startling rash of new prosecutions of people with HIV who did not disclose their status to sex partners. It is a topic Sean has been passionate about for years now, but only recently have people like myself paid much attention.
It's an uphill battle, not simply convincing lawmakers that these prosecutions are bad for public health because they discourage HIV testing, but because even a majority of gay men support the laws. As HIV as an issue has aged, stigma has risen. Younger gay men who find themselves infected are judged far more than were men of my generation. The shame of becoming infected "when you should know better" and the certain rejection they will face from their peers ("I'm drug and disease free, you be too") make them more likely to want to hold someone else responsible for their infection.
It's a sad blame game, fueled by vengeance and humiliation. With lawyers and jail sentences involved.
A ten year old girl, all curls and colorful hair clips, cries "bingo!" and the crowd responds enthusiastically. She approaches the prize table to select her reward with the careful discernment of a grocer choosing the most perfectly ripened fruit.
Beside me, a gay couple, one of many who split their time between careers in New York and a home in Milford, are bringing me up to speed on gay life in the bucolic town.
"There's gay dances about once a month in a hotel basement up the street," one is saying. "We even had a drag show last year." I'm skeptical of the local drag talent pool, but the couple assures me that corporate attorneys and physicians aren't the only highly skilled professionals that make weekend escapes to the serenity of Milford. "It was an all-star lineup," he continues. "Matter of fact, there's a birthday party tonight at a lounge on main street for one of the drag queens. Should be lots of fun. You should check it out! It's probably already started."
The incongruity of church bingo and a drag queen birthday is too much to resist. I surrender my bingo card to one of the kids and give a wave to Sean.
The lounge resides in the parlor of one of the town's handsome, renovated hotels, but the crowd isn't what I had hoped. A pair of men are playing pool, dividing their attentions between the table and college football skirmishes on the overhead monitors. They are clearly unaware of any drag festivities afoot, and I wasn't about to be the one to inform them.
And then, sitting at the bar with his hands folded neatly in his lap, I find evidence of another party attendee. He is a gay man of a certain age, with frosted hair and a small, sparkling package on the bar before him. It is bejeweled from the efforts of a hot glue gun and a dozen or so rhinestones.
He is sitting patiently with his offering, and I wonder of his relationship with the drag queen in question, deciding that he is a devoted fan ready to pay his respects. He appears unfazed by the nonexistent party turnout and sips from his white wine glass without care.
The gay couple from the bingo game appear, and their apologies are written across their faces. "It's okay, it's probably too early for a party anyway," I say. I'm sure the drag queen will eventually make an entrance, but something about an outrageous wig, sequins and enormous eyelashes on the scene feels as if it will spoil the natural environment. It's time to head out. I don't want to break the spell of Milford.
That spell is one of belonging, of community, of home. After a couple of months of a nomadic existence, visiting family and now Sean after my breakup and exit from Ft Lauderdale, my spirits are lifted just as my longing for my own sense of community has heightened. I see the settled, peaceful faces of the residents here and want it for myself. I know that my work with the criminalization issue is valuable, and yet I wonder if Sean knew that he was also giving me safe haven and a chance to be valued beyond our project, all in the warmth of new friends and domestic tranquility after a couple of rough months.
The more my spirits are raised, the more I know I must move on, to Atlanta, where friends and an anxious realtor await me, where my belongings are boxed and stored and ready to find their place.
I want to know that place, too. It's time to find home again.
Tags: criminalization, culture, drag, Recreation
Posted in Books and Writings, Family and Friends, Gay Life, My Fabulous Disease | 3 Comments »
Thursday, December 29th, 2011
This may be the defining HIV issue of our time, and it is a true test of our compassion and understanding of both HIV stigma and the law. Please read this closely.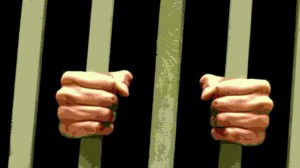 Around the country, and without leadership or guidelines from the Federal government, individual states have taken it upon themselves to draft laws that "protect" people from those of us with HIV. Whether using bio-terrorism statutes (!) or simple "assault with a deadly weapon," people with HIV who do not disclose their status to their sexual partners are risking arrest and prosecution.
You're already having a visceral response to this scenario, aren't you? You may have the vague feeling that anyone who doesn't disclose their HIV+ status to a partner probably deserves to be punished. Don't worry, you're not alone. Not only do most people support laws forbidding sex without disclosing an HIV+ status, but even a majority of gay men support such laws, and it is understandable, albeit a misinformed view, as to why.
Many of us know someone who was infected by a partner who didn't disclose their status, or even lied about it. I have friends who dated someone claiming to be negative, until they found a telltale prescription drug bottle and then discovered they had been infected. Worse yet are the news reports showing some big, scary black man who has been raping white women and infecting them with HIV. How could anyone argue against bringing these liars and malicious infectors to justice?
But the sad fact is, most prosecutions under these laws are not being imposed against those who are deliberately malicious or even criminally negligent. They are being imposed using not science, but the same ignorance, stigma, homophobia and racism that has plagued HIV/AIDS throughout the years. And well intentioned people like you and me are buying into it.
In Texas, a man is serving more than twenty years for spitting on a cop, despite the impossibility of transmitting HIV. And in the vast majority of cases against people having sex without disclosing, no transmission even occurred. In fact, whether or not there was any real risk of transmission is of little concern to prosecutors. People on medication with no viral load, for whom transmission is a remote possibility if at all, are being sentenced to jail time for not disclosing — even if they used a condom and did not transmit a thing. And the sentences are outrageous: decades of jail time in many cases.
Consider the black woman for whom disclosing her HIV status is more than a mere embarrassment; it could mean the collapse of her support network, the loss of a job or even physical danger. She is a compliant patient with no viral load, and insists her sex partner uses a condom. He somehow learns of her HIV status, calls the cops, and she is prosecuted and imprisoned. These are not fantasy scenarios, they are happening with increasing speed around the country.
The effect of these laws on public health is sobering. If those who know their status risk prosecution for not disclosing, and those who don't get tested at all can have sex without legal consequences, how does that draw people into HIV testing? As activist Sean Strub says, "Take the test and risk arrest."
The laws in some states are written so strictly that it is a legal risk for any HIV positive person to have sex at all. All the prosecutors need is to know you are HIV positive and you had sex with your accuser. If the accuser claims you didn't disclose, you're in for an uphill battle convincing a judge otherwise. You're saddled with the distasteful nature of any positive person actually having sex, and if it was gay sex, well, God help you.
Activist Sean Strub has taken this issue up as a personal crusade. I first met Sean two years ago when I produced a video blog with him discussing the issue of HIV criminalization. He took it to the United Nations AIDS Committee last month, and brought along two heartbreaking stories in the testimony of Robert Suttle and Nick Rhoades.
Please take three minutes to watch the testimony of Robert, who was jailed for six months and will be labeled a sex offender for years — it is emblazoned on his driver's license in red block letters.
And then watch Nick describe how he had protected sex with a partner, and an undetectable viral load, and by not disclosing his status he found himself in solitary confinement for months.
Sean's own testimony about people with HIV being viewed as "vectors of disease," with less rights but more responsibility to disclose, and you may view this issue quite differently than you do now.
Sean has also produced a trailer for a film he is producing, "HIV is Not a Crime," and I urge you to watch it.
I have been invited by Sean to assist him in his work for the next several weeks, and will devote the month of January to helping him establish an online resource for the issue, culminate stories of those prosecuted, and bring the maddening personal stories of those prosecuted to a broader audience.
Is your record of disclosing your status perfect? Mine isn't. I have been a compliant patient for many years and have an undetectable viral load. There has been instances in which disclosure felt unsafe, or I was in environments such as public sex clubs in which no one is asking or telling.
I don't believe I deserve to go to jail for those indiscretions. Do you?
Tags: aids, culture, gay, hiv, politics, serosorting, Sexuality, testing
Posted in Living with HIV/AIDS, My Fabulous Disease, News, Prevention and Policy | 28 Comments »