Posts Tagged 'culture'
Friday, October 18th, 2013
We have learned through the last decades of the LGBT movement that the most effective way to change perceptions is to come out. It forces people to face their prejudices and it is almost always a positive experience, even in the face of potential discrimination.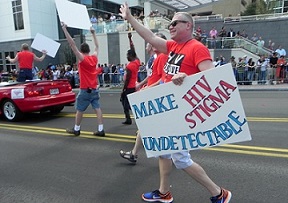 So why, then, don't more people come out about being HIV positive? No one is more familiar than I am about the perils of living with HIV in terms of everything from social stigma to draconian criminalization laws. This kind of repression makes it all the more important that the rest of us make ourselves visible to help change those attitudes.
Who knew that 30 years into the HIV epidemic, it would still be viewed as courageous, even radical, to be public about your HIV status? And at a gay pride parade?
And yet there we were recently, a dozen brave souls marching the length of the Atlanta Gay Pride parade with HIV POSITIVE emblazoned on our t-shirts (I got the fab shirts from AIDS Foundation Chicago). I was participating as one of the Grand Marshals for the event, an honor I was prepared to make jokes about but can't really bring myself to do it. It was humbling in a very sincere way, and since those moments are rare for me, I'm going to leave it at that.
Well, except I'm going to ask you to watch this short video blog of the event, below. There's something special in it for those of you who are also making a difference when it comes to HIV. Enjoy and share!
I consider it a privilege to be open about my HIV status. I know that I am fortunate not to have consequences as a result — not from my family, not from my job, and not even from the treacherous dating scene, since I'm partnered to a wonderful guy (although I was out about my status even when I was single). I know that for some people, staying private about their HIV status is a matter of personal safety.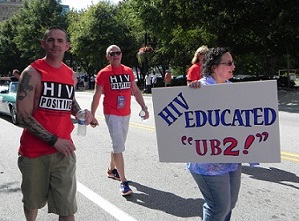 But I believe a lot more people could be open about it, and their only reason for not doing so is fear. That's a powerful emotion. But fear alone doesn't excuse us from watching others being stigmatized and not letting our community know that there are more of us than they imagine. Why make those of us who are open about our status look radical, or as exceptions to some social rule that paints a distorted picture of who we are? I'm afraid there are too many people living with HIV that are letting too few of us do the heavy lifting in that regard.
I hope you will give this some thought. What are the consequences of your sharing your status with others, when HIV enters the conversation? Are they really that dire? Is the risk of some social embarrassment really enough to deny your identity as part of a large group of people battling an indiscriminate virus?
I don't want to be a radical. I just want to live a truthful life and know who my friends are.
Mark
————————————————————–
PLUS…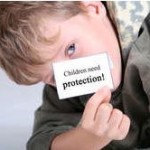 ACTION ALERT: This is an easy task and I urge you to do it right now. The CDC's Advisory Committee on Immunization Practices is meeting this week to decide whether to add the bacterial meningitis vaccine to its list of recommended vaccines for infants and children. I strongly believe they should (kids under 1 are at greatest risk of contracting the disease!), and it's important for the LGBT community to be engaged on this issue. Thousands of same-sex couples are raising children, and a stronger herd immunity protects those in our community with compromised immune systems, including people with HIV. TO ACT, sign this petition started by John Becker of The Bilerico Project. For more information, read John's posting about the issue. Have you clicked the petition link yet?
YOU MIGHT ALSO LIKE THESE POSTS: "The Stupid Question: Are You Clean?" confronts the kind of social stigma I discuss above. And "Is There Pride in Being HIV Positive?" is a video blog from last year's Pride celebration that poses the question: if HIV is nothing to be ashamed of, it is something to be proud of?
Tags: criminalization, culture, gay, hiv, politics, Recreation, Sexuality, testing
Posted in Family and Friends, Gay Life, Living with HIV/AIDS, My Fabulous Disease | 7 Comments »
Sunday, September 29th, 2013
This is a clever social media campaign: Healthline, an online health community, has asked people who have been living with HIV to create videos for those who have recently tested positive, known as "You've Got This." Think of it as "It Gets Better" for those with HIV.
Of course, I had to create a video in my own peculiar way — something that demonstrates the sense of humor that has served me well over the course of 30 years living with HIV. Maybe my video will help someone you know.
To be honest, I barely remember testing positive in 1985, when the test became publicly available (my doctor and I estimate my infection occurred as far back as 1981). I was already self-medicating with a growing drug addiction — it was Los Angeles, I was young and stupid, and people started dying; cocaine seemed like a reasonable response at the time — and the test result felt like my license to continue using.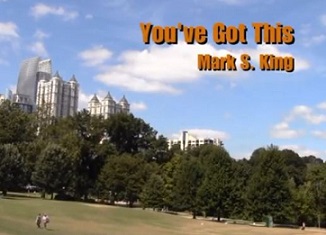 Today, it's hard for me to recall a time in which I was afraid of becoming infected. I only know a life living with the virus, and my fears of HIV itself are long past. So I should probably approach any advice for the newly infected with care. They are experiencing a profound event that happened to me a lifetime ago. I hope my light touch will give them a needed lift or bring them a smile.
It's easy for me to make the mistake of assuming new infections only happen to younger people, and I even make an apologetic joke in the video about my being "old." The fact is, most new infections in the United States happen to people over 30, not under. We might want to check ourselves when we bemoan infections among "these kids today," (although of the various age groups with new infections, those under 30 remains the largest).
To participate in "You've Got This" with a video of your own, visit the Healthline site for details. Or leave your own word of advice in the comments section below!
Mark
Tags: aids, culture, drag, gay, help others, hiv, testing
Posted in Anita Mann and Acting Gigs, Family and Friends, Gay Life, Living with HIV/AIDS, My Fabulous Disease, Prevention and Policy | 8 Comments »
Tuesday, September 24th, 2013
Note: This essay has been shared more than 15,000 times from this site since it posted in July of 2012. Some readers responded angrily, and the barebacking aspect of the story brought both cheers and derision (one comment accused director Max Sohl of "crimes against humanity"). Frankly, I just thought the story of the film and its sociological impact was worth investigating; I appreciated the candidness of those connected to the film, as well as the social scientists and CDC officials who served as background.
The annual Folsom Street Fair in San Francisco is noted for its unbridled embrace of every star in our sexual constellation. Even the fearless leather community that founded the event can sometimes appear tame amidst the outlandish kinks and clothing – and lack thereof – on display along the city's tilted streets.
In the middle of this rowdy bacchanalia in the fall of 2003, Paul Morris stood at the booth for Treasure Island Media (TIM), the gay porn outfit he founded that features unprotected sex (barebacking) between its actors. This particular specialty was the singular driving force behind his smashingly successful and relatively new company.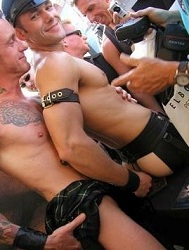 Then, like the legend of Lana Turner fortuitously cozying up to the counter at Schwab's, a beautiful and achingly masculine young man approached the TIM booth. He liked the TIM videos, he liked them very much indeed, and he hoped to one day document a few fantasies of his own. TIM star Jesse O'Toole was on hand and someone snapped a photograph of the two of them together (right). In it, the grinning young man with a leather cap appears to have found his long lost tribe, and O'Toole looks as if he has found a seven-course meal.
The photo was sent to Max Sohl, a sometime porn actor with a theater background whom Morris had commissioned to conceive and direct what would be Sohl's first porn film. Sohl met with the aspiring model and asked him to complete a form that included a simple question: What is one of your fantasy scenes? In response, the young man wrote simply, "me getting nailed and seeded by a gang of hot guys."
"The Black Party was coming," Sohl explained in a recent interview, referring to the annual New York City weekend of leather men, parties and sexual adventures, "and I thought, 'Okay. Let's see how many men he can take.'"
And that is how Dawson's 20 Load Weekend was born.
Prior to the onset of AIDS, condom usage in gay pornography was nonexistent – but that was before bodily fluids became synonymous with death and disease. For well over a decade after the crisis began, gay porn videos featured not only tightly wrapped penises, but their storylines – indeed, the actors themselves – suffered from a sort of dramatic malaise, as if sleepwalking through their sexual routine while trying to pay no attention to the man with KS lesions behind the curtain. The videos mirrored our own lack of interest in gallivanting about with the pizza man or diving into an orgy with strangers, with or without condoms. Many viewers simply returned to their stash of pre-AIDS pornography, which was condom-less but "justified."
As AIDS deaths subsided with the advent of new medications in 1996, gay male culture responded with a vengeance. Circuit parties were born of celebration (before succumbing to their own excesses), safer sex behaviors relaxed, and there was a palpable longing to escape the horrors of the previous years. Reclaiming a bold sexuality – something many gay men believed had been lost forever – was a tonic for the post-traumatic stress they suffered. Younger gay men, who had listened to stories of an earlier, sexually liberated time as if it were a lost era of paleontology, were more than willing to explore whatever modern version might await them.
Unprotected sex since the arrival of HIV is nothing new – it is, after all, the primary reason for new infections that have continued fairly steadily since AIDS began – but in the late 1990's the gay community proved again how comically adept it is at applying a little branding to any phenomenon, and "barebacking" entered the public lexicon. The irony may be that a new word was developed for the oldest sexual activity imaginable: having sex without a barrier. It wasn't the sex that had changed, but the meaning and judgment associated with it towards, most specifically, gay men. Or, as AIDS advocate Jim Pickett said at a recent conference for people living with HIV, "When a friend announces they are expecting a child, I feel like screaming 'You barebacked!'"
But while intelligent minds and passionate advocates argued about the reasons and the proper response to barebacking, no one had dared document it on videotape for the erotic pleasure of others. Yet.
In 1998, two renegade companies formed to make bareback videos exclusively: Hot Desert Knights and Treasure Island Media (links definitely NSFW). None of the leading gay pornographers would consider producing them (although they were eager to market their highly-profitable backlists of videos produced "pre-AIDS" that featured bareback sex). The cheaply made videos by the upstart porn producers brought the sexual choices of an increasing number of men out of the closet and onto DVD players and computer screens.
The videos were uniform in their low production values, the older ages of the actors, and the fact that several of them appeared to have the physical manifestations of HIV. It was as if a group of men who had literally lived through AIDS said, "oh, what the hell," and demonstrated the kind of sex they had been having amongst themselves for some time. Their exploits were perceived as an underground fetish that would never break the surface of more mainstream gay pornography.
But then Max Sohl met that ferociously attractive man from the Folsom Street Fair who was so eager to "get seeded" by a string of strangers, and with the sexual zeitgeist now primed for their arrival, they made a film that would forever change the porn industry and quite arguably influence the sexual behavior of countless gay men.
Re-christened "Dawson," the budding porn star was served up in a hotel room over the course of New York City's 2004 Black Party weekend to an ongoing parade of bareback tops. Their sex was filmed in a documentary fashion, without music, scripted dialogue, or any effort to hide the many cables and cameras crowding the room. Dawson's fantasy had been fulfilled, and Sohl had the footage to prove it.
In June of 2004, Dawson's 20 Load Weekend was released and was precisely as advertised.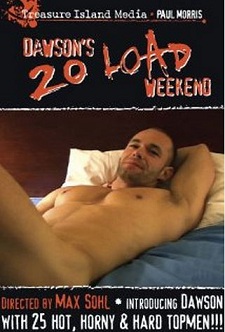 It might first strike the viewer that the video was created in an unsettling world in which HIV is utterly absent; that is, until a revamped sexual choreography is pointedly repeated again and again. While orgasms in gay porn before AIDS typically showed the top withdrawing from his partner and spilling his semen across his partner's backside, the tops servicing Dawson had a different and very deliberate mission: to withdraw only long enough to prove their orgasm, and then re-enter Dawson immediately to show the injection of semen.
This was not a film that was made in the absence of HIV, but was created because of HIV. You can practically hear a disembodied voice whispering, "Watch closely. This is how gay men have sex now. That is where semen belongs. Fuck AIDS."
Depending on your point of view, it is either a transgressive act of eroticism or an incredibly irresponsible act that demonstrates how to become infected with HIV. Or perhaps both.
In the center of all of this was Dawson himself, and never has bareback porn had such a virile and athletic leading man, much less one that bottomed with such disarming delight. "He was a higher quality male model that hadn't been seen in that kind of extreme scene," said Sohl. "The movie changed things because of Dawson. He was adorable, and actually smiles and laughs. He is Cialis joyful in that movie."
"Bareback porn companies have blood on their hands," became a common refrain among gay men and health advocates. Gay sex advice columnist Dan Savage equated the videos to child porn, believing they take advantage of the naïve and the vulnerable. Some accused TIM of making snuff films.
The video was wildly successful, ubiquitous wherever porn was shown. Even Sohl was surprised. "Our staff and even my friends would say 'I go into a porn booth, a sex party, a hookup, and its playing,'" he said. "It was everywhere."
Adult bookstores which had previously shunned TIM videos responded to customer demand and began stocking them, even creating bareback sections on their shelves. Gay porn sites that once refused to feature bareback clips began including them. Dawson and the film became the definitive symbol of a bare, wanton sexuality that eschewed condoms and refused to be denied or intimidated by the virus.
Soon, more companies produced bareback porn, and they were able to attract "collegiate jock" types who were younger, more muscular and the very picture of health and vitality. The faces and bodies in bareback videos had been transformed, erasing all evidence of HIV, much like the invisibility of HIV/AIDS in our broader culture.
When considering the legacy of his film, Sohl is more pragmatic than proud. "The concept of taking twenty loads in 2004 was beyond taboo, but to say it in 2012… it doesn't seem as extreme today," he said. "I'm sure someone else would have done it. It just so happened to be us."
Neither does Sohl admit to any trepidation about the safety of his actors, then or now. "I've been doing this since 2004, with thousands of men, and have had only one guy claim to get an STD (on my set)," he explained. "Probably 50 percent of my casting job is being an HIV counselor," he adds, without a hint of irony. "I spend a lot of time talking about HIV. My feeling is that people need to be responsible for their own actions and make informed decisions."
One of the people making decisions while living with HIV is none other than the actor known as Dawson, who disclosed his HIV positive status to The Windy City Times in 2005. While his HIV status may surprise no one, something else he said in the interview was sadly revealing. "It was after turning positive that I made the decision to look into doing a movie for Treasure Island Media," he said at the time. "I had seroconverted a few months before…"
After an HIV diagnosis, many people use it as an opportunity to re-examine their lives, make different choices, or otherwise take steps to enjoy their life in whatever ways are important to them. For the man who would be Dawson, his seroconversion was followed by the choice to be an unapologetic cum whore in front of video cameras. This may have been his fantasy, but it certainly fuels the stigmatizing belief that people with HIV are irresponsible vectors of disease, spreading infection and abandoning whatever sexual values they may have previously held.
Perhaps, then, the film was a treatise on the kind of sexual liberation available to HIV positive gay men today, demonstrating the "new normal" for those who take their meds, eliminate the viral activity in their blood, and "fuck freely and without fear," as TIM founder Paul Morris once put it. Or did it simply portray poz men as sluts, a charge leveled by disgusted (and possibly jealous) HIV negative men?
"What a person is seeing has more to do with them than with us," said Sohl. "The best mode of action is not to confirm or deny anything. I will see a scene online that I directed," he says, referring to the many porn sites that pirate pieces of his work and give them new titles, "and it will be renamed 'negative bottom takes poz loads,' as if it were a conversion scene. We never said that. Or people think the bottom is using crystal meth. That says more about the guy watching it than what actually happened."
That relationship, between porn and viewer, is something of particular concern to some HIV prevention advocates who believe bareback porn encourages unsafe sex in real life. This resulted in AIDS Healthcare Foundation's recent campaign to mandate condom use on pornography sets, a move that was popular on a simplistic level but did nothing to address the myriad of factors associated with actual HIV risk and relative safety, such as an undetectable viral load, serosorting, or the precise sexual behaviors involved.
While social cognitive theory states that we make behavioral decisions based on watching others, very little research has been conducted on the causal relationship between bareback porn and real behavior. In what little has been studied, researchers can't decide if barebackers watch a lot of bareback porn, or bareback porn makes people barebackers.
It is a riddle that Max Sohl is surprisingly happy to solve. "Absolutely" he said. "Of course it is going to influence what people do." When asked, then, what is the responsibility of porn, Sohl would have none of it. "The responsibility of porn," he says impishly, "is to make the guy watching it shoot a load."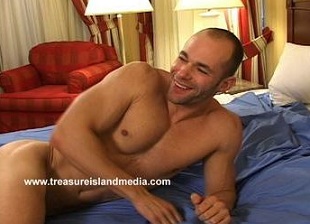 Dawson is, now and forever, committed to videotape and featured on dozens of online porn sites, happily receiving the prize he so ardently desires. He and his progeny of newer, younger porn actors have crossed a line and they're never coming back. Their video escapades are available online everywhere and for everyone, including young gay men who are just coming out and surfing the internet for validation of their sexuality.
What those young men will almost certainly see online are depictions of unprotected sex, because bareback videos now outperform scenes of condom usage on every site that carries them – and most of them now do. It is unquestionable that bareback sex will be viewed as typical to the uninitiated, and anyone crafting safer sex messages to those young men is going to have a difficult time trumping those images. The "use a condom every time" message is officially dead, drowned in buckets of bodily fluids by Dawson and his barebacking brethren.
Dawson's 20 Load Weekend redefined bareback porn and the men who appear in them. It influenced subsequent videos and expanded the availability of bareback films. It depicted a prevailing truth about gay sexual behavior "post AIDS," and arguably encouraged risky sexual adventure-seeking. It led to the saturation of bareback porn online, making unprotected sex normative to whomever might be watching. To dismiss this film, to minimize its social and cultural impact, would be to demonstrate a profound misunderstanding of gay sexuality today.
"Barebacking is a right," gay anthropologist Eric Rofes once wrote. "After all, practically every straight guy in the world gets to do it without being told they are irresponsible, foolish, or suicidal… Barebacking is liberation. Barebacking is defiance."
How foolish, prescient, liberating, enlightening or destructive barebacking may ultimately become is something that may only be revealed in the next chapter of our gay community's troubled history.
(Photo of Dawson and Jesse O'Toole courtesy of Max Sohl and edited for content. Other images courtesy of Treasure Island Media [NSFW].)
————————————————-
TWO MORE POSTS ON BAREBACKING and/or GAY SEX:
"Your Mother Liked it Bareback" loses all patience with the finger pointing and judgments being hurled around between gay men when it comes to choices about unprotected sex. In short, it asks us to broaden what it means to have "safer sex," and to acknowledge there are now many prevention techniques that do not involve condoms. Check it out.
"Why I Stopped Going to the Baths" is a riot, explaining my decision to stop, well, going to the baths. Any posting that begins with "The last time I went to the baths I stepped in poop," can't be all bad, right?
Tags: aids, barebacking, culture, gay, hiv, meth, Recreation, research, serosorting, Sexuality, testing
Posted in Family and Friends, Gay Life, Living with HIV/AIDS, Meth and Recovery, My Fabulous Disease, Prevention and Policy | 1 Comment »
Tuesday, September 3rd, 2013
Why Andy Cohen isn't badgering me with phone calls to bring this series to Bravo, I'll never know.
Nearly four years ago, I invited four friends living with HIV over to my place for a night of devouring brownies and sharing secrets, while my friend Charles captured it on video. The result was "You Gotta Have Friends," the first episode of what would be renamed "The Real Poz Guys of Atlanta." The second episode was posted more than a year later (you can see a recap and both previous episodes here). And now, episode three.
These guys must be getting the hang of this, because we discussed and revealed things like never before. From crystal meth addiction to our mothers, nothing was off limits. There's even a (NSFW-ish) chat about tops and bottoms and modern gay sexual politics. And dealing with loss. And reaching out for help when you really need it.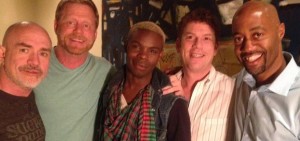 I'm not going to lie, I'm proud of this video. It's clear that my editing skills have improved since our first episode along with the group's ability to keep it real. More importantly, the video series represents a lot of issues I feel passionately about – combating HIV stigma with honesty about our status, the crucial importance of social support, and living joyfully. That, and I love hearing my friends talk dirty for a good reason.
I really hope you share this one with your friends and networks (select one of the share features below). I think it represents what this site does best. And judging from the emails I receive, there's a real need for people with HIV, particularly the newly diagnosed, to know that life, and friendship, doesn't end with a positive test result.
I look forward to your comments! Thanks for watching, and please be well.
Mark
(The Poz Guys pictured above are (left to right) James, myself, Antron, Eric, and Craig. I'm the only one who isn't single; I know they would appreciate me mentioning that.)
——————————————————————
PLUS…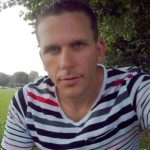 Our friend Jeff Berry from Positively Aware has announced the fourth annual "A Day with HIV" photo campaign, and this project is so cool – and so damn easy to participate in – that I tramadol dosage for dogs want to challenge you to just do it. It works like this: they collect photographs and captions from hundreds of people from a single day, Saturday, September 21, to help the world better understand the trials and triumphs of living with HIV. Some are artsy, some are simple photos (like the 2012 submission from Jason Zupke at right). Select photos will appear in the November/December issue of Positively Aware, and all of the photos submitted will appear on the campaign's website. Give it a click to find out more.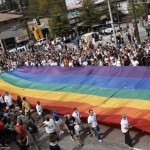 If you are anywhere near Atlanta this October 13, would you like to join me in my role as a Grand Marshal for the Atlanta Pride Parade? When I learned of this honor recently, I knew I needed to share it with friends like you or else my ego might blow my head open halfway down the parade route. I'm asking people living with HIV and our allies to walk beside my car (I'm hoping for a red convertible!). I would love a message of solidarity and support for people with HV, and anti-stigma messages like "I love my Poz boyfriend!" and "HIV Educated – UB2." The first 20 people to show up will get a free HIV POSITIVE t-shirt provided by AIDS Foundation Chicago. I'm excited to already have the support of The Stigma Project and the CDC's Let's Stop HIV Together campaign. To get the latest details, go to Facebook and join the My Fabulous Disease page. See you then!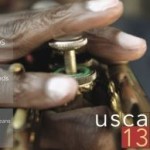 The United States Conference on AIDS (USCA) is in New Orleans this weekend. I love this conference, because it provides skills building for people working on the front lines in community based organizations and public health — exactly where I spent a lot of the early years of HIV/AIDS. Anyway, I'll be video blogging from the event and providing you the sights, sounds and people who are making a difference. If you happen to be there, please join me for a panel presentation this Sunday morning at 10:30am, when those of us participating in the CDC's "Let's Stop HIV Together" campaign discuss living with HIV and our commitment to HIV prevention.
Tags: Aging, barebacking, culture, family, gay, help others, hiv, meth, physician, recovery, Recreation, Sexuality, testing
Posted in Family and Friends, Gay Life, Living with HIV/AIDS, Meth and Recovery, My Fabulous Disease, News | 3 Comments »
Wednesday, August 7th, 2013
"We're born naked… and the rest is drag." — RuPaul
When I was nine years old, I took my parents' album of the Broadway musical "Damn Yankees" and memorized every syllable of Gwen Verdon's show stopper, "Who's Got the Pain When They Do the Mambo?" Once I was satisfied with my lip-synching and choreography (I decided that a mambo was a dance in which young boys gyrated and flung themselves on and off the living room sofa), the number was ready for public display.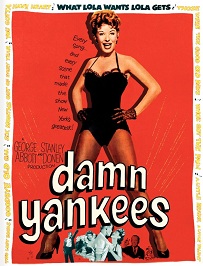 The premiere was a simple affair, exclusive and unannounced. Mrs. May from across the street had stopped in for afternoon coffee, and opportunity knocked when Mother busied herself in the kitchen for a few minutes.
Not a smart move, Mother, leaving Mark alone with the company.
"Mrs. May, would you like to see me do a song?" The unsuspecting woman gave a polite "yes, that sounds nice" and before Mother could run interference I had turned on the stereo and dropped the needle at the precise moment where Gwen breaks into song.
Mrs. May stared and stared, her hands folded neatly in her lap, as I brought out every sashay, twist and thrust in my dancing arsenal. My moves may have been imperfect but I vocalized brilliantly, thanks to Gwen. As I struck my final pose, arms reaching for the heavens, frozen and triumphant, I saw mother standing in the doorway, holding a plate of cookies and breathing heavily through her nostrils.
Future performances would be limited to my bedroom, where I could conjure an audience cheering with acclamation and mothers wouldn't put you on restriction.
It is that boy, the cheerful but feminine performer, that I always feared would creep out of me as I navigated young adulthood as a gay man. I worked to shed his characteristics, to replace every soft gesture with a wooden one, to embrace the gym and tank tops and Levi jeans with the same fervor I once had for my beloved Broadway musicals, with mixed success.
And then, a lifetime later, as I worked for an AIDS agency in Atlanta in the 90's, destiny called. An upcoming drag contest to benefit our agency was suffering from poor participation, and my boss asked if I would consider entering.
Being a drag queen, even for a night, terrified and delighted me. But the performer in me won out, wouldn't you know, and Anita Mann was born. I created an interactive video rendition of Donna Summer's "This Time I Know It's for Real" (below) and won the contest.
Soon I was performing with "the camp drag queens of the south," The Armorettes, who hosted a Sunday night show at Atlanta's now-demolished Armory to raise funds for AIDS organizations (they are still performing, now at Burkhart's). Over the years they vigrx info have raised over $2 million dollars, and their show was a sellout every week. But my own phobic notions lingered.
I didn't want to be known as a drag queen ("It's comedy! I'm a performance artist!" I would insist). I never appeared anywhere in drag but on that stage – I would always get dressed at the show, and was out of drag for the final curtain call, in a bid to display whatever masculine credentials I had to offer.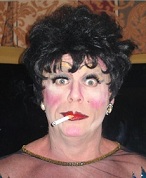 I would hear other gay men make disparaging remarks about drag and I withered, unable to admit I was playing to a packed room every Sunday.
The nexus of shame and shamelessness is a complicated one. Each week I put on full display the very things about myself that I had worked so hard to reject — my femininity, my silly pursuit of acceptance through laughter and applause. And just as I gained confidence in what I was doing and why, I would lose a potential boyfriend when he learned of my weekend talents.
As a growing meth addiction encroached on my free time, I abandoned Anita Mann to its demands. Anita's dress and wig would be relegated to a duffel bag hidden in the back of the hallway closet. I had found a vocation in drugs that offered twice the shame and every bit of the need to keep quiet about it.
It took a few years before Anita would make her comeback. Armed with a TV set and a sense of the absurd, Anita performed at a sober fund raising event. Her rendition of "Don't Get Around Much Anymore" (below) grows more insane by the moment (watch out for the swinging TV set!).
And yes, I am aware that I speak of her in the third person. Maybe it is because I view her as a character I have created, and perhaps it is the remnants of shame, and of my need to keep her at a distance.
It's strange, how those things about which we have drawn the most shame are also able to liberate us, not to mention help others. My HIV status. My drug addiction and recovery process. My drag personality. As I have embraced each of these, I've found self-acceptance and a way to carry a message of hope, and even joy, to others.
Meanwhile, I still struggle with the need to project as much masculinity as I can muster. I swagger more than I sashay. I sport a beard when possible. And I work to maintain a strict gym regimen.
It's important for me to stay in shape if I expect to fit in that dress.
Mark
—————————–
(This is a revised version of a posting that appeared on this site on March 15, 2012. Good drag bears repeating. — Mark)
Tags: acting, culture, drag, help others, meth, recovery, Recreation
Posted in Anita Mann and Acting Gigs, Gay Life, Living with HIV/AIDS, Meth and Recovery, My Fabulous Disease | No Comments »
Tuesday, July 16th, 2013
You haven't lived until you have hosted a game show in a cemetery. There I was, laughing and being silly while standing directly over the remains of more than 25,000 of the dearly departed. And I was doing it with the authorities.
When I asked the president of Congressional Cemetery, Paul Williams, if he would play a game with me on camera for this blog, he took it all in stride. I even suggested he use the top of a gravestone as a buzzer, so he could punch it whenever he knew the answer to a question. He hardly batted an eye.
"You have to have a sense of humor to be in this industry," Paul told me after a lightening round of "Are you smarter than a Cemetery President?" (Are you? Watch my video blog and find out. Paul's answers, when wrong, are hilarious.)
Because my blog has always been about living joyfully with HIV, perhaps this video brings that philosophy to its logical conclusion: accepting the passing of our lives with gratitude and happiness.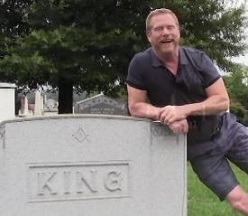 During our rollicking tour of the historic cemetery, you're going to get a quick lesson on one of the pioneers of gay rights buried there, Leonard Matlovich, and his contributions to HIV/AIDS awareness before his death in 1988. If you haven't heard his name before, or haven't thought of him in some time, listen up. His legacy deserves our attention.
You'll also learn about some mysterious happenings around the gravesite of a certain former FBI director, involving high heels and mysterious visitors keeping vigil. Yes, really.
I'd like to thank Paul Williams and hope you will visit the Congressional Cemetery site. If you're in the neighborhood, don't miss their costumed 5K run through the cemetery ("Dead Man's Run") held every year.
Thanks for watching, and please be well.
Mark
——————————————————–
PLUS…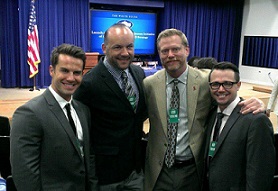 At a recent White House event to announce their "HIV Care Continuum Initiative" (more on that later), I was pleased to join friends old and new, including three men involved in reducing HIV stigma, a huge issue to me as you know. Pictured (left to right) are the dapper Tyler Curry, founder of The Needle Prick Project, a campaign to create dialogue on what it means to be HIV positive today; Alex Garner of NMAC, who is the former editor of Positive Frontiers and a big part of the brain trust I'm constantly accessing for my writings; myself; and the witty Chris Richey, co-founder of The Stigma Project, which educates about HIV stigma through social media and advertising.
Tags: aids, culture, gay, gratitude, hiv, Recreation, Sexuality
Posted in Gay Life, Living with HIV/AIDS, My Fabulous Disease | 10 Comments »
Thursday, June 20th, 2013
National HIV Testing Day is next Thursday, June 27, and there is no better time to praise the many HIV negative gay men who are making smart decisions to remain that way. Hooray, HIV negative gay men! Let's show some love for our negative brothers, who's with me?
Oh, Lord. Now I've done it. By showing support for negative guys, I am clearly demeaning HIV positive men. But wait! I'm HIV positive myself. So, that must mean I'm being sarcastic in my support of negative guys, because there's so little room for sincerity and goodwill in the chasm between HIV positive and negative gay men. That space is already so crowded, what with all the stigma and simmering resentments.
Some days I just want to go back to bed.
When I produced the quick video above three years ago, my intent was to celebrate the accomplishment of any gay man who is sexually active and has managed to remain HIV negative. It was produced by myself and my gay, HIV negative older brother to spread a little love across the viral divide and encourage HIV testing. That was it. No other agenda.
While initial reactions to the posting were quite good from both HIV positive and negative people, the pendulum swung quickly. Comments began to label my overly theatrical style (ouch!) as sarcastic. Some found the message demeaning to positive people. Some found the message demeaning to negative people. My goodwill became shrouded in a fog of distrust and what-about-me?–ism.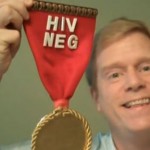 You can watch and decide for yourself (now that I've tainted the thing, darn it). But I stand by my sincere intentions to offer a hearty pat on the back to HIV negative men and support for their personal set of challenges and anxieties. I hope you'll share it with an HIV negative friend you care about (the direct YouTube link is here.)
I would do it differently today, however. At one point in the video, I suggest that negative guys might like to have unprotected sex, but that they shouldn't "do that." That's an outdated and judgmental mandate. Today, with new tools such as pre-exposure prophylactic treatments, and new understandings about what it means to be HIV positive and undetectable, what constitutes "safer sex" is a much broader list than simply whether or not you engage in sex with a condom or not.
Or, as I like to say, your mother liked it bareback.
Oops. I stepped in it again. Release the Kracken!
Mark
—————————————————————————
PLUS…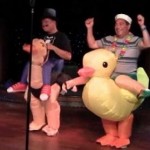 The annual HIV Cruise Retreat is in its last stages of booking, and it will be the largest group of HIV positive men and women the cruise has ever had aboard. Even though the cruise does not sail until early November, several cabin categories have sold out. If this is something you are considering I would urge you to contact Design Cruise Travel NOW for information. I have the pleasure of being the MC of this trip again this year, but I receive no compensation other than a cheaper rate on my cabin. I do it happily because I am in favor of anything that builds community among people living with HIV. Check out my video blog posting from last year!
Tags: aids, barebacking, culture, gay, help others, hiv, politics, serosorting, Sexuality, testing
Posted in Gay Life, Living with HIV/AIDS, My Fabulous Disease, News, Prevention and Policy | 3 Comments »
Thursday, June 6th, 2013
You must know this, because it matters. Because it has already changed your life, no matter who you are, and you may not even realize it. Because as we search for a new national voice for people living with HIV (since the ugly demise of The National Association of People with AIDS), and as LGBT community leaders pledge to re-commit themselves to HIV issues, the voice of people with HIV matters more than ever.
That isn't about a vague concept. It began at a very real meeting, which gave birth to a very real, tangible document. And it happened exactly thirty years ago this month.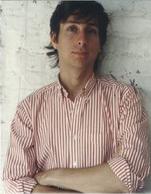 It was 1983. Just a year prior, Acquired Immune Deficiency Syndrome (AIDS) became the fearful nameplate for the murderer of gay friends and lovers. The virus that caused it, HIV, had only been identified a few weeks earlier. Amidst this atmosphere of unremitting grief and fear, a group of activists met in Denver as part of a gay and lesbian health conference. Among them, a dozen men with AIDS. And among their number, the inspirational Michael Callen of New York City, pictured at right, and safe sex architect Richard Berkowitz (Sex Positive), the only surviving member of the group today. They were about to do something that would change our response to AIDS — and health care in general — forever.
As the conference drew to a close, the activists asked to address the attendees. Rather than having a report presented about the state of the AIDS crisis, they wanted to speak for themselves. If the word "empowerment" hadn't yet been a part of the health care lexicon, it was about to be.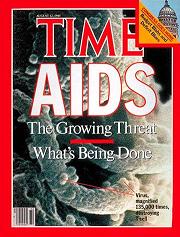 The group took turns reading a document to the conference they had just created themselves, during hours sitting in a hospitality suite of the hotel. It was their Bill of Rights and Declaration of Independence rolled into one. It would be known as The Denver Principles, and it began like this: "We condemn attempts to label us as 'victims,' which implies defeat, and we are only occasionally 'patients,' which implies passivity, helplessness, and dependence upon the care of others. We are 'people with AIDS.'"
The seminal moment in AIDS activism was arguably those few minutes, when the principles were outlined by these brave "people with AIDS." Identifying themselves as such, that alone, was startling at the time. How could they not be seen as anything but victims of an arbitrary and cruel killer? But they would have none of it. And they did not stop there.
They outlined 17 principles that covered everything from health care decisions to civil rights to sexual conduct. And their impact on all of us is so obvious today it can easily be taken for granted. Please honor their service and read on.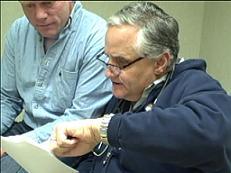 They demanded that physicians see their patients as "whole people," and provide "accurate information." They believed their opinion on their care should be awarded equal weight, and this was revolutionary. The next time your doctor consults you about a change of medications or whether a diagnostic test may be required, you can thank The Denver Principles.
They asked "all people" to fight against AIDS discrimination in the workplace and in housing, which was a provocative concept in the fearsome days of 1983 when people recoiled from those with HIV.
Astonishingly, they even advocated for "as full and satisfying sexual and emotional lives as anyone else" for people with AIDS. Imagine that, at a time when a new blood- and sexual contact-driven disease was in full bloom, a group of people suffering from it wanted sexual rights. Amazing. And yet today, if you are HIV positive and disclose your status to potential partners without feeling like a diseased pariah (or you have observed sexual evolution, like serosorting and sex clubs for positives), you can thank The Denver Principles. For that matter, if you're HIV negative and negotiate sex with partners of any stripe, you can thank the Principles for believing that we all deserve a satisfying sexual life.
While gay men were the designers of the document, The Subversive Librarian notes that this was a situation in which lesbians and gay men worked together really effectively. As Walt Senterfitt wrote in 1998: "Part of the widespread acceptance of the notion of self-empowerment must be attributed to lessons learned from the feminist and civil rights struggles. Many of the earliest and most vocal supporters of the right to self-empowerment were the lesbians and feminists among the AIDS Network attendees."
A clear line can be drawn between how all of us participate in our own health care decisions and The Denver Principles. It has influenced the doctor/patient relationship in every disease category, benefiting millions of patients.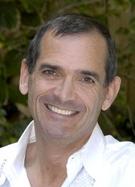 When longtime activist and POZ Magazine founder Sean Strub delivered the keynote speech at the Campaign to End AIDS' 5th Anniversary event a few years ago, he devoted his powerful remarks to the historic importance of The Denver Principles and announced a plan to create a Denver Principles Empowerment Index that will hold AIDS groups accountable to the people they serve. That sort of work continues today, with plans underway to conduct a "Stigma Index" survey in the United States, measuring levels of HIV stigma and employing people with HIV in the process.
Sean knows a thing or two about accountability. When I worked for various AIDS organizations through the 1980's and 90's, we were shaking in our boots each year when POZ Magazine produced their chart outlining which of the country's AIDS organizations met certain criteria. The chart rated things like financial transparency, the cost of fund raising, and how many HIV positive people served on the Board (for which, by the way, you can thank The Denver Principles, which demanded people with AIDS "be included in all AIDS forums.")
The Empowerment Index that Sean and others are creating (he's open to input) would chart similar criteria for AIDS organizations and other health care providers, by measuring the degree to which their clients feel empowered and involved in their own decisions. It would tangibly rate things like fund raising, transparency, HIV+ representation and the delivery of services.
So the Denver Principles live on. A list of profound basic rights were outlined during the dawn of this epidemic that continue to have an impact on us today. Anyone facing a chronic illness should laud the amazing journey and profound importance of this document.
Mark
(This is an updated version of something I posted in both 2010 and 2011. But as a man who blogs about living with HIV — and for you, reading my content — The Denver Principles and what they represent are that important. Are they outdated, since most people living with HIV today have never heard of them? I don't believe so. I wasn't around for the creation of the Bill of Rights and might not be able to recite them all to you, but I sure do want my leaders and governance using them for guidance. — Mark)
—————————————————–
ALSO…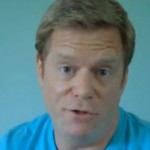 As we enter June and all of the various Gay Pride festivities around the country, let me offer this gentle reminder that pride is about a lot more than drink tickets and cover charges and body image. Yes, that's easy for me to say, since I'm as guilty as the next guy about my GYM OCD and aging fears — and Gay Pride only worsens my anxieties. I'm working on it. BUT. Back to you. I hope you will take three minutes and watch my "Gay Pride PSA" that I post each year around this time. If you haven't seen it, it's very funny. Well, until it isn't. And it leaves you with a message I hope you will carry through this month and share with your friends. Check it out!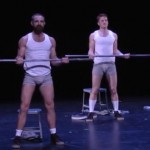 If, on the other hand, you prefer to leave the emoting to actual theatrical professionals (haters!), then you might really enjoy a five-minute highlights compilation from the one-night-only re-staging of David Drake's important play on being gay and early AIDS activism, The Night Larry Kramer Kissed Me. Only 600 very lucky people could be seated in the hottest ticket in town that night (my ticket, and my plane fare and hotel and entourage, were evidently lost in the mail, and I'm firing my assistant), but now you can get a glimpse of some of the magic witnessed that evening. The most moving moment? Seeing that angry lion himself, Larry Kramer, in a photograph with Drake after the performance. It reminds me of one of my favorite buttons from the 1980's: "Annoy them… SURVIVE!"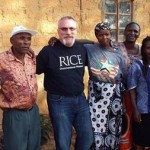 In the "Gratitude for Our Privileged Lives" department, how about the amazing David Phillips, a long time poz activist from Maryland who has been crisscrossing Kenya with a group of students and their professor from The George Washington University School of Media & Public Affairs. "On June 4 we visited with Mama Beatrice and several of the people living with HIV whom she has aided," David said in a Facebook posting. "The stories of discrimination and stigma which they shared were jarring for the students to hear." Most humbling to me, though, was this: "Some of these fellow HIVers were shocked to know that mzungus (white people) get HIV, too," David said, "and all were excited to meet someone thriving in the face of HIV for over 10 years, amazed by 31." Are you feeling blessed right now? You're welcome.
Tags: aids, culture, gay, hiv, politics, recovery, Sexuality
Posted in Living with HIV/AIDS, My Fabulous Disease, News, Prevention and Policy | 3 Comments »
Wednesday, May 29th, 2013
Every month or so, a group of people in my area host "poz socials," a house party for people living with HIV. I found myself at one recently, because I thought it was important to make an appearance since becoming a literary superstar.
I was settled into the living room sofa and liked the spot very much. Sharing a couch with regular folk has an air of humility about it, while its angle allowed me to be viewed by a large number of the guests milling about.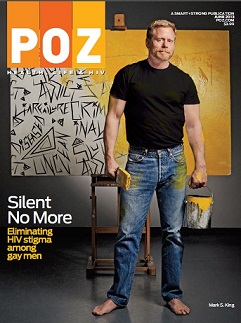 The man next to me leaned in closely to be heard over the hubbub of the party. "Are you on the cover of that magazine…?" he asked, of course.
I should proceed with caution, I thought. If he is a stalker and I engage him haphazardly, he'll steal my social security number and soon claim we're Minnesota's latest newlyweds.
"Well now, what magazine do you mean…?" I said, and then I smiled demurely. It's best to display warmth when you are recognized in public. But carry mace.
"The magazine you're holding in your lap…" he said, "with the cover facing me? I saw some copies on a table at the front door, I think. That's you, right?"
"Oh, this magazine!" I said, waving it in my hand as if I'd just discovered it, "yes, well, they're sending me so many you know, boxes of them, I just thought people might appreciate me bringing a few of them to –"
"…and there's a stack of them in the bathroom, too," he continued, "which I thought was odd, and outside on the back lawn. Someone laid them across the grass to spell out OZ. Is this magazine about The Wizard of –"
"No! POZ." I fingered the cover's masthead like I was teaching the alphabet on Sesame Street. "P-O-Z? POZ. POZ Magazine."
"Well, it just says 'OZ' in the back yard now. I think they had to make room for the lawn chairs."
This man was irritating me. He hadn't even begun to ask about my thoughts on fame or on balancing family with my public persona or about Having It All. I became concerned with his comprehension skills.
"I wouldn't worry about it," he went on, "it's sprinkling now so I don't think anybody is out there anyway."
"It's what?" I asked. I scrambled up and dashed outside to retrieve what were now slightly soggy copies of the magazine off the lawn.
I settled for a while on the back patio, carefully dabbing the magazine covers and giving the crowd inside some relief from the excitement of my presence. I wondered if the Kardashians ever had to dry their own magazines. I suddenly realized how very alike we are, those girls and I. Well, maybe not Kim. Unlike her, my sex video was a crystal meth-induced camera phone escapade that I have refused to commercialize. No, Khloe is my true soul mate. The sassy one.
The party's host, Sebastian, stepped outside.
"Hello, Sebastian. You have a lovely home," I offered. Graciousness. So important. "I wonder if I might trouble you for some ballpoint pens. The Sharpies I brought are going to bleed if I have to autograph these wet magazines…"
"I was just going to ask you about that," he said. "The buffet table seems to have been set up for… some sort of signing?" I had arrived early to hang the poster-sized blowup of the cover in just the right spot, scotch taped over Sebastian's original Keith Haring lithograph. The Haring seemed a tad pretentious anyway.
"Yes, that's right," I answered. He had an expression that I clearly mistook for annoyance.
"There are magazines stacked all over the buffet table," he said.
I raised an eyebrow. "I brought plenty to accommodate the crowd so –"
"There are only fifteen people here…"
"…so they might be able to share with their friends and loved ones," I finished.
Sebastian breathed a little too strongly through his nostrils for a moment. "If it's all the same to you," he said, rather slowly, "I really need the buffet table."
"You need the buffet table?" This was the first I had heard of this. I bet Khloe has people for this sort of thing.
"Yes," he said. "I need the buffet table. For the buffet."
Jealousy is a common response to intense fame. You see it all the time. Well, maybe not you. But I do.
My road to sizzling celebrity began a few months ago, when I was invited to appear on the cover of POZ Magazine because of an essay I had contributed about HIV stigma among gay men. I give full credit to the staff of the publication, for instinctively knowing exactly what the world needs right now.
And if you're thinking the answer is me, well, that's lovely and understandable but not really true. What the world needs now is a message of tolerance toward people living with HIV.
Delivered by me.
Negotiations between myself and the publication were heated, I will admit. First they claimed Leibovitz was busy and Scavullo was dead, and then they rejected my request for body painting at the studio to sculpt my abs. Oh, and I had to wear a shirt.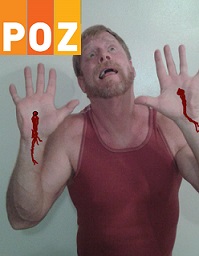 I don't mean to embarrass anyone, but allow me to share with you portions of the email I received from the POZ editorial team. They responded together, they said, to put a stop to my "playing staff members against one another and telling us each that you liked us best or that a fellow staff person wanted us fired." Like I would be caught doing that.
They then went on to say that "while we appreciate your enthusiasm for this cover shoot, we don't believe that having you pictured in the throes of actual stigmata would serve the story or our readership." My concept was meant to be ironic, although I can't really explain why and it's my response to most situations in which I don't get my way.
"And although we do acknowledge that Carrie is an iconic film about stigma," the irksome memo continued, "our readers might respond unfavorably to a cover model with a bucket of pig's blood dumped on their head. People with HIV are sensitive about blood. Even pig's blood. Your being outfitted in a prom dress does little to minimize the impact."
They said nothing about the remake of Carrie to be released this fall, and the obvious promotional tie-ins I had outlined in my proposal. Which is all to say that we must stand tall against those who wish to blunt our artistic vision.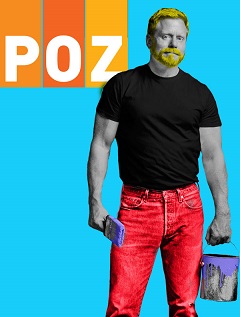 Now that the June issue has been released, available everywhere fine periodicals about HIV are available, I'm mulling over the idea of a multi-city tour or better yet, an AIDS benefit in which famous artists recreate my POZ Magazine cover, people like Peter Max or Warhol, and then auction them off. The powers that be at POZ, as you might guess, say this idea is quite impossible for reasons they refuse to enumerate.
I considered all this as the poz social was drawing to a close and I was slipping copies of the issue under the windshield wipers of the cars on the street. Face down, of course, so my face might greet the driver as he settles in his seat. I continued up the neighboring blocks, because good literature appeals to everyone and Sebastian was giving me attitude about the boxes of magazines he claimed were blocking his driveway.
Should you care for a personal appearance at your next gala, by all means contact me. I require the usual fees, plus Perrier water, Intelence, Norvir, Isentress, and Flomax. And please find me a sizable entourage, to do entouragey things with me.
If it's good enough for Khloe, it's good enough for me.
Mark
————————————————————–
My friends,
All kidding aside, I could not be more humbled and heartened by the response to my POZ Magazine essay on HIV stigma and gay male community. Even if you have read the piece, I would encourage you to visit the comments section on the POZ site — now with over 100 comments that will inspire you, anger you, and break your heart.
Tags: aids, culture, gay, help others, hiv, Recreation
Posted in Gay Life, Living with HIV/AIDS, My Fabulous Disease, News | 8 Comments »
Wednesday, April 3rd, 2013
This memory still brings back fear and melancholy, like a ghost story that stubbornly haunts me after all these years…
Over and over, footage of Rock Hudson standing next to Doris Day was playing on television, and he looked ghastly. His skin was wrinkled and sunken as if by very old age. It was 1985, and it was one of the last close-up images most of us would ever see of the movie icon. And it was terrifying.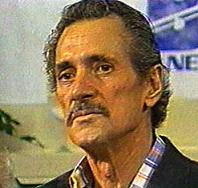 My heart was pounding, and I tried to listen to the voice-over, which spoke of the sudden illness of Rock Hudson and speculation that he might have AIDS. Throughout the newscast, memories of a night in 1982, nearly three years earlier, sprang to life. The images taunted me and screamed at me and said gonna getcha gonna getcha gonna getcha …
Charley and I had recently moved to Los Angeles and the city still held such mystery and promise for us. We were excited about spending our anniversary at the gay restaurant New York Company, where you got a candle on your table and mushrooms on your prime rib and they would probably sing to us or bring a special piece of cake.
No sooner had we settled at our table and ordered drinks than Charley started nudging my arm and staring at something behind me. I glanced in that direction, and was stunned to find Rock Hudson seated there, talking with another man.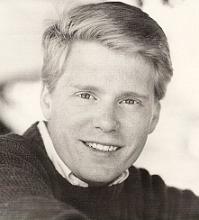 In our short time in Los Angeles, I had developed the attitude that famous people deserved their privacy and one shouldn't ogle them. I thought it was cool not to care they were there, even though I was dying to look. In any case, Charley was staring across our table in a gay restaurant directly at Rock Hudson and I wanted him to stop right this minute.
I was definitely jealous, not only of being upstaged by a movie star at my anniversary dinner, but because I wanted to look at him so badly myself, and Charley had the perfect view. So I pestered poor Charley for the next ten minutes about how rude he was and how I couldn't believe he found the man so fascinating and why couldn't he pay attention to me on this special night and all sorts of other such lies.
"You men having any fun?"
There was no mistaking the voice, and I looked up from my pouting stance to Charley, who was grinning across our table at the man behind me. "Sure," Charley managed to say. I turned around and Rock Hudson was smiling at me. I was a star struck boy and there was no hiding it now.
"Yeah, me too," I said. How completely embarrassing.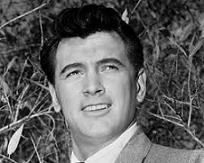 "You sure?" he asked, "Because my friend and I were just discussing it, and I was saying that the two of you were having a fight."
Rock Hudson was discussing me. Rock Hudson was discussing me.
"Uh no, not at all," I lied, jumping in before Charley had a chance to say what a bitch I was and how I thought you shouldn't ogle movie stars. "I think we're just kinda tired. As a matter of fact, today is our anniversary and we're celebrating."
"Yeah," said Charley, "we're doing fine. How are you tonight?" He was playing along, had forgiven me, and was asking Rock Hudson a question. This was unbelievable.
"It's really wonderful that you two are having an anniversary. How long have you been together?"
"Three years," we said in unison.
"That's just great. Congratulations." At this point he introduced his friend, who went "way back" and who's name I couldn't tell you in a million years, and then he offered an invitation. "Come sit with us, boys. Have a drink. It's a special occasion."
I looked at Charley, holding on to my "protect their privacy" stance for a few more seconds, but he had already risen to join them. What the hell. Like I would have refused. I took my spot beside Rock Hudson because I would have broken Charley's arm if he had tried that seat and he knew it. Another round of drinks appeared, and the star launched into clever stories that I don't quite remember but were more than fascinating at the time.
The conversation wandered onto Trivial Pursuit, the game which was then new and all the rage.
"Yes, I've heard of that," Rock said. "I haven't played it yet."
"We've got the game, Rock," Charley said. "You should really come over some time and we'll play it with you." I couldn't believe what he was saying. He actually called Mr. Rock Hudson "Rock." Furthermore, my partner had just invited this man "over some time," like that was really in the realm of possibility.
More drinks arrived. This man can drink like a cow, I thought, and not even show it. He was playful, though, and shot a few looks my way that I would have taken quite differently if it weren't clear I was celebrating my anniversary with the man to my immediate left.

"It's a great game," I found myself saying. "You wanna come over and play it with us?" I was a teensy bit smashed, no doubt about it.
"Yes, I would."
I'm sure there was more to it, more of a rationale as to why he felt comfortable crashing our anniversary evening, but I don't remember. His friend kindly begged off of the event, and it was decided that Charley would take his friend home while I rode with Rock so he had no problem finding our apartment. I still will never believe he parked his classy import on Edgewood Avenue, because it made me nervous parking my car there. Once inside, I found a full bottle of Scotch, poured him a drink, and gave him a tour of our tiny apartment until Charley got back.
I was no fool. What we had here was a prescription for something… unseemly. But I was barreling through these bizarre circumstances and wasn't weighing the specific possibilities. That's a lie. I was pursuing it because I suspected what was to come.
We played the game for a couple of hours, Rock winning and drinking. Before it was over the Scotch would be history and I would offer to roll a joint. "Pot makes me horny," he said, "so I don't know if I should–" and of course I was passing him the joint faster than you could say Star Fucker.
He talked about movies. And sex. And people he loved and hated. The juiciest tales began with "I was really drunk one night when" and the meanest had to do with people he thought had treated him badly professionally ("You need Julie Andrews like you need a knife in your back," said he).
Charley had taken it all in, but knew when enough was enough. He excused himself quite late to go to bed, Rock offered to go, I wouldn't hear of it, and we continued sitting in the dining room passing the joint.
I knew what was being played out. Questions floated about in the back balcony of my head, just within earshot. What kind of guy was I? Was I going to have sex with this man right here in the living room? What about my anniversary? What about the man I loved asleep in the bedroom? Was Rock Hudson as well hung as everyone said? Some questions got my attention more than others.
Rock made motions for the umpteenth time that it was time to go home, so while he whispered another insincere goodnight, I drunkenly opened the pants of Mr. Rock Hudson. The fact that this was a famous escapade had overruled the anniversary etiquette issues.
Thirty minutes or so later, I stood in my robe outside the bathroom, wondering what Rock Hudson thought about the rust stained bathtub in which he was quickly showering. The sex had been in near dark, and without the pretext of romance — no tender caresses or meaningful glances.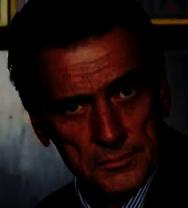 I can remember only one direct look from the man. I stared down upon his face after the exhaustion of labored sex — too much bourbon, too much pot — and my eyes tried adjusting to his face in the dark. And then there it was, staring back at me, with a surprisingly impatient look. Stern and almost elderly.
"Are you done?" he asked blankly.
Well, life ain't the damned movies, I suppose.
I would make small talk with him as he toweled dry and dressed, and then me, in a final act of staking my claim, asking for his autograph. Yes, so help me, I asked the damp, drunk and spent star to scribble "All my best, Rock Hudson" on a piece of notebook paper before his hasty exit down the duplex stairs and out to the dingy street below.
I watched the car pull away and walked slowly back to the bedroom, where Charley was sound asleep and snoring. I laid down in the dark and the night replayed in my mind. Was I triumphant? Excited, thrilled, guilty? I had just bedded the ultimate male screen icon of a generation, and I hadn't the slightest idea how to feel about it.
Rock Hudson was now a ghastly figure on a television screen in my living room. My heart raced every time the evening news began and some new tidbit of information about his disease, his sex life, his kiss with Linda Evans on "Dynasty," his lovers and his drug treatments were reported with morbid tones and oh-my-God urgency.
I had not yet been tested for HIV. In 1985, what was the point? There were no known effective treatments, the first drug treatment, AZT, was just being introduced and people with AIDS were dropping like flies. It was politically incorrect to get tested because it could lead to discrimination, brand you as terminal and assure you that every pathetic image of a dying AIDS patient applied directly to you.
And that is exactly what the Rock Hudson coverage was doing to me, test or no test. Magazines and Dan Rather news stories were talking to me specifically. ROCK HUDSON HAS AIDS, the headlines screamed, AND MARK KING WILL DIE AS WELL.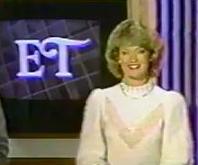 "Rock Hudson is now resting in his Los Angeles home beyond a doctors care," reported Mary Hart on Entertainment Tonight, "and Mark, you're an idiot if you think you can escape this now. You're dead as a door nail, buddy. What were you thinking?"
I would stare at the coverage without a word, and nod my head at parties when someone said how tragic it was and excuse myself.
My parents had been told the censored version of the anniversary night story that very next day, and called me in Los Angeles shortly after Rock was reported ill. "Why not go down to the hospital?" my father asked. "You could try to cheer him up, maybe bring Trivial Pursuit!" I explained the man had a million fans and wouldn't remember me, without mentioning how trivial the pursuit had been.
In October of 1985, Rock Hudson died in his home. News reports tortured me for months to come.
—————————————–
(Edited from A Place Like This, by Mark S. King. Copyright 2008.)
I love checking the analytical data produced by my blog software. It tells me what pages of my site you are visiting, what link sent you here, and even where you live (Hello, Cleveland! G'day, Sidney!). It also tells me what keyword searches bring people to my site, and once I sort through all the porn references (that piece on porn star Dawson still reels in the readers), the most popular Google search that brings people to my site, still, is the two words "Rock Hudson."
Since interest in him remains so high, I don't mind sharing this piece again (it appeared on my site in 2010). It allows me to provide a perspective on AIDS, celebrity, and our communal fear during the 1980's that those Google visitors might never have expected.
Thanks for reading, and please be well.
Mark
Tags: A Place Like This, acting, aids, culture, gay, hiv, Recreation, Sexuality, testing
Posted in Family and Friends, My Fabulous Disease | 8 Comments »