Posts Tagged 'culture'
Wednesday, January 9th, 2013
My fear of all things anal began when I was an early teen. My older brother David took great delight in bursting into our bathroom to startle me, especially if I was on the john. And, since I was a pubescent redhead, his sudden visits included a lot of laughing and pointing.
I was mortified beyond belief. To this day, I must be sure no one is in the house, and then close and lock the bedroom and bathroom doors before I can properly relax. And I live alone.
But you can't avoid everything anal if you're growing up gay. Not if you want to do the really fun stuff.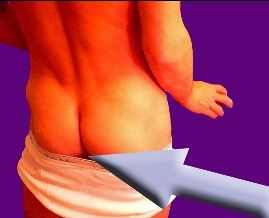 Thus my conundrum as a youth: exploring the pleasures of my tush while fighting the terror that something stinky might be going on down there. And I suspect I am not alone in this particular anxiety.
I discovered soon enough that if someone had serious intentions in regard to my backside, I couldn't simply rely upon a bran muffin and a Hail Mary to be properly prepared. God forbid I would, you know, not be… well, you know. This ongoing fear had a habit of wrecking the mood and the evening.
My exclamations during sex were usually panicked calls to turn the lights up, so I could carefully inspect the situation. Or a plea to stop altogether. "Okay, that's fine, no wait!" I would cry out. "Am I okay down there? I mean, is it… okay go ahead… no hold on! Are you sure I'm…?" I was usually so involved with my protestations that I would hardly notice my date gathering his things to leave.
There are cleansing products meant to address this situation, but they require a certain comfort level with your own body and a little patience, meaning, they were incomprehensible to me. But I tried my best.
Drugstore enemas always felt too clinical, like something a nurse should be administering so you could "move your bowels," a phrase I hope I never have to hear again, much less type.
But never fear. Leave it to gay men to popularize the "shower shot," a long hose which screws into your shower head and ends in a narrow nozzle, just right for sliding up your bum for a thorough internal rinse.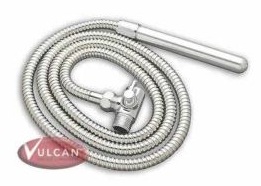 The modulation of this instrument, however — and I cannot stress this enough — is of utmost importance. Too little water pressure and you've got a dribble with little cleansing effect. Too much, and you've just inserted a pressure washer into your ass that could peel the paint off a building.
I was first introduced to this contraption in my early twenties, when my first-time date invited me to visit the bathroom to "rinse out" while he relaxed in bed and waited. I stepped in the shower and surveyed the dangling metal hose. I turned on the water. I considered how it all might operate, and I made my best guess, standing there for God knows how long, hose inserted and whistling a happy tune.
I must say in my defense that no one had ever explained the device to me, much less how to gauge the input versus the output.
That poor, unfortunate man. He had really pretty designer sheets, covered with a gorgeous blue and white pinstripe blanket that I can still see clear as day. Such a lovely bedroom. That is, until a few passionate moments later, when all of it was soaked with a solid gallon of spoiled water that had been percolating in my poopchute, exploding from me in a streaming rush that looked like the wake of an outboard motor hurtling across Lake Erie. The word "apocalyptic" comes to mind.
Only as I matured did I realize I had options (and I will now introduce cute baseball analogies to illustrate my point). I discovered I did not, in fact, always have to play catcher, and I stepped onto the pitcher's mound with great enthusiasm. But as much as I enjoyed the view from above, I worried still, that maybe I wasn't holding up my end of the bargain. It was only after pitching a near-perfect game one day that my partner in the dugout helped me make a simple decision.
"Mark," he said. "Why don't you just stick to what you do well?" And it was this generous assessment that gave me the confidence to hang up the hiney hose forever.
Yes, that's right. I'm now a dedicated top. I'll allow you a few moments of incredulous wonderment.
What's even more amazing is my having a boyfriend who is not only loving and adorable, but absolutely expert at the exotic mysteries of booty sex preparation. It really is an impressive talent, if you ask me. Like walking on your hands, or spinning plates on sticks.
This is all to tell you, dear reader, that sometimes you must find solutions to your fears in order to take care of yourself. And sometimes you have to face your damn fears head-on. I was reminded of this recently when, at fifty-two years old, I had my first colonoscopy. I don't think I have to explain my anxiety level going in to this procedure.
Everything checked out fine, thanks. I had heard the anesthesia they give you can produce some odd behavior, but other than proposing to the physician and asking the recovery nurse if they located my pet hamster, I behaved myself quite admirably.
The only side effect of my colonoscopy was a bloated feeling and a case of the gurgles. Well, and a few hours later I had the longest, most continuous release of gas I have ever experienced in all my days. I'm talking a minute plus, people.
I really wish my older brother David had been here. He loves that kind of thing.
Mark
(Artwork courtesy of Andrews's Anus, via LifeLube.)
———————————————————–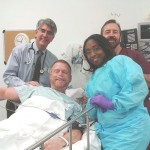 My Friends,
If I can face my deepest fears, so can you. Did you know that studies show people living with HIV have a higher incidence of "colonic neoplasms" (the polyps they are looking for during a colonoscopy), which should be checked out for cancerous cell growth? Anyone aged 50 should get a colonoscopy, and some protocols suggest that people with HIV start this screening at age 45. Please don't delay. Call your doctor! (At right, a picture of my happy procedure team just prior to my colonoscopy.)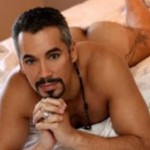 And speaking of rectal douching (and why not? We really should discuss this topic more, considering it is such a common practice among gay men), I cannot say enough about LifeLube, the blog created by the AIDS Foundation of Chicago to help gay men address sexuality and their bodies. They have an entire section devoted to rectal douching (did you know there are new douches that limit the amount of healthy bacteria removed?) and another feature, Andrew's Anus, that provides engaging answers to the questions you're afraid to ask. The blog is no longer active – meaning, no new postings – but there is a wealth of information here and you should definitely check it out.
Tags: Aging, culture, gay, hiv, physical, physician, research, Sexuality
Posted in Gay Life, Living with HIV/AIDS, My Fabulous Disease | 17 Comments »
Wednesday, January 2nd, 2013
"My most courageous self, the best man that I'll ever be, lived more than two decades ago during the first years of a horrific plague… I miss the man I was forced to become."
– "Once, When We Were Heroes," 2007
AIDS did not kill Spencer Cox in the first, bloodiest battles of the 1980's. It spared him that.
The reprieve allowed Spencer's brilliance as co-founder of the Treatment Action Group (TAG) to forge new FDA guidelines for drug approval and help make effective HIV medications a reality, saving an untold number of lives.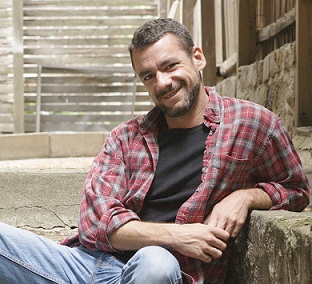 Such triumph by a man still in his twenties might have signaled even greater achievements ahead. Instead, Spencer found himself adrift in the same personal crisis as many of his contemporaries, who struggled for a meaningful existence after years of combating the most frightening public health crisis of modern times.
Gay activists like Spencer were consumed by AIDS for so many gruesome years that many of them were shocked, once the war abated, to see how little around them had changed. Climbing from the trenches, they saw a gay culture that must have seemed ludicrous, packed with the same drug addictions, sexual compulsions and soulless shenanigans that AIDS, in its singular act of goodwill, had arrested for a decade or so.
They found themselves in a world in which no one wants to see battle scars, where intimacy is manufactured on keyboards and web sites, where any sense of community had long since faded from the AIDS organizations and now only makes brief appearances in 12-step meetings, or as likely, in the fraternity of active crystal meth addicts chasing deliverance in a dangerous shell game of bliss and desolation.
The dark allure of meth, a drug so devoured and fetished by gay men today that it is now a leading indicator of new HIV infections, enticed Spencer at some point along the way. The drug is known to whisper empty promises about limitless power and sexual escape, while calming the addict's ghosts and sorrows for miserably brief periods of time.
When Spencer Cox died on December 18, 2012, in New York City, the official cause of death was AIDS-related complications, which is understandable if post-traumatic stress, despair and drug addiction are complications related to AIDS.
Spencer believed that this connection exists. His own writings for the Medius Institute for Gay Men's Health (an organization he co-founded after his work with TAG) focus on exactly the issues that were distressing him personally: Crystal meth abuse. Loneliness. Risk taking. Feelings of confusion after years of accomplishment and purpose.
In retrospect you can read his work and break the private code written between the lines. It spells out "HELP ME."
Spencer's life during this period and beyond was difficult, by many accounts. The Medius Institute failed due to a lack of funding, defeating Spencer's effort to address mental health issues among gay men. His drug addiction spiraled and ebbed and raged again, until he finally retreated to Georgia to live with family for a few years.
When Spencer returned to New York City last September, many of his closest friends had lost track of him. There is uncertainty about his last months, and no evidence that his addiction was active, but what little medication compliance he managed had been abandoned completely, setting the stage for his final hospitalization.
Spencer Cox died without the benefit of the very drugs he had helped make available to the world. He perished from pneumonia, in an ironic clinical time warp that transported him back to 1985. It was as if, having survived the deadliest years of AIDS, having come so close to complete escape, Spencer was snatched up by the Fates in a vengeful piece of unfinished business.
AIDS has always been creative in its cruelty. And it has learned to reach through the decades with the second-hand tools of disillusionment and depression and heart-numbing traumas. Or, perhaps, using the simple weapon of crystal meth, with all of its seductions and deceits.
Yes. There are many complications related to AIDS.
To consider "survivor's guilt" the culprit behind the death of Spencer Cox is a popular explanation but not necessarily an accurate one. That condition suggests surviving when other, presumably worthier people, did not. Sometimes guilt has nothing to do with it.
For many of our AIDS war veterans, the real challenge today is living with the horror of having survived at all.
Mark
(PHOTO CREDIT: Walter Kurtz)
Tags: aids, culture, hiv, meth, physician, politics, recovery, research, Sexuality
Posted in Books and Writings, Gay Life, Living with HIV/AIDS, Meth and Recovery, My Fabulous Disease, News, Prevention and Policy | 50 Comments »
Tuesday, October 30th, 2012
(NOTE: When I created this post/video in 2012, I had no idea I would be honored as one of the Grand Marshals of the 2013 Atlanta Gay Pride Celebration (Oct 12-13). It makes the concept of Poz Pride even more interesting to me. If you would like to join my contingent for the parade, visit my Facebook event page. All are welcome!)
During my new video blog episode, below, someone asks me incredulously if I would actually march down the street telling people I was HIV positive.
Well, actually, I would. And have. Many Gay Pride parades ago, in 1994, I marched while wearing a t-shirt that said "NO ONE KNOWS I'M HIV POSITIVE." This was prior to the advent of protease inhibitors, when many were still dying. The shirt felt like an enormous "screw you" to the virus, to the body count, and to anyone who had a problem with my status.
But I have a peculiar lack of shame, or if you will, I'm shameless. And I am very, very fortunate that I can exercise this trait with a minimum of consequences. It's not something that many people with HIV are able to do. Why? Beyond their personal reticence, there is still an appalling lack of empathy (and education) within families, workplaces, and social networks. The issue of HIV criminalization and the increased prosecutions of people for not disclosing their status only increases the risks of sharing your status.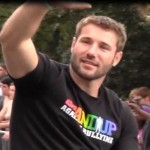 It may be instructive to point out that, unlike cancer or diabetes, people with HIV are stigmatized, rejected and even prosecuted for their status — and not a small amount of social stigma comes from within our community (HIV is the only viral condition for which you can be prosecuted for not disclosing, even though others, such as Hep C, have become deadlier). I believe one antidote to stigma is pride, and by taking pride in our HIV status we can foster a feeling of responsibility and openness — to seek medical care, to disclose to our partners, to serve as models for those who are too afraid of HIV to even get tested.
During the Atlanta Pride parade and festival, I tried to reconcile my own "HIV OUT" status with those who can't speak for themselves, and I investigated a simple question: if HIV is nothing to be ashamed of, can it be something to be proud of?
Thanks for watching, and please be well.
Mark
PLUS…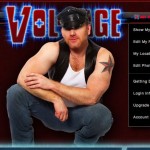 There's one thing that Volttage (the new online dating site for HIV positive gay men) will never lack: artwork of hot naked men. Not when it has been created in part by HIV hottie and physique model Jack Mackenroth. If you're gay and poz and single, you might appreciate a dating site in which the maddening question "are you clean?" will never be asked. This kind of selective coupling is known as serosorting (check out the video tour of an HIV positive sex club I did last year), and it can be helpful to both peace of mind and HIV infection risk. But of course, love always enjoys complicating things, so save some room in that heart of yours, just in case the man of your dreams is HIV negative!
Tags: culture, drag, gay, gratitude, hiv, Recreation, Sexuality
Posted in Anita Mann and Acting Gigs, Gay Life, Living with HIV/AIDS, My Fabulous Disease | 18 Comments »
Monday, October 22nd, 2012
The story behind the title of Michael Kearns' memoir The Truth is Bad Enough is as delicious as the title itself. As Kearns' parents – themselves worthy of a Tennessee Williams subplot — battled each other at their divorce proceeding when Michael was a child, his father presented damning surveillance of his mother's many infidelities. The evidence was unimpeachable, but then the father tried raising the stakes by charging that the woman also physically abused him.
Kearns' mother couldn't be contained and interrupted the proceedings. "Your honor," she said. "Why is this man lying? The truth is bad enough!"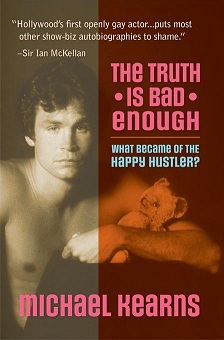 The truth is sometimes difficult, to be sure, but in the case of this engaging and fast moving autobiography, it's also hilarious. There's nothing more formidable than a drama queen with legitimate drama on their hands, and the life of talented, alcoholic, HIV infected, highly theatrical and perpetually horny Michael Kearns has had more peril than an Aaron Spelling series.
Kearns began his career in the midst of the "gay lib" of the 1970's even if Hollywood was tight lipped on the topic, and it is that disconnect that pushes the openly gay Kearns into an unintended activist role and confounds his career aspirations.
After a featured role playing the older brother of John-Boy on The Waltons, Kearns' future seemed secure. But test audiences reacted poorly to their scenes together because they showed the characters away at college. Kearns' character never appeared again. Rumors that he was fired because he was openly gay were untrue but persisted for years.
Meanwhile, Kearns had a boyfriend who had written a fictional book called The Happy Hustler, and for which Kearns had modeled for the cover image. In order to generate book sales, a plan was hatched to present Kearns as the actual Happy Hustler – the book's author – and send him on a press tour. Having been banished from Walton Mountain and still hungry for stardom of some kind, any kind, Kearns agreed to take on the counterfeit persona as a sort of exercise in ongoing performance art.
Keans' drunken appearance as The Happy Hustler (a role he began taking far too literally in his private life) during a 1976 Tom Snyder interview sets the stage for both career success and life on a runaway crazy train. Kearns revels in drug and alcohol abuse as tricks and acting jobs come and go. He sleeps with celebrities and strangers with equal apathy. His status as the first openly gay actor of note invites curiosity and derision. He agrees to reveal his HIV positive status for an NBC interview almost as a lark, leading to a period of portraying "the gay guy with AIDS" in a collection of acting gigs.
I was drawn to Kearns' story for the Hollywood gossip –– but I kept reading because of something deeper and far more riveting. And it had everything to do with how our lives were fated to overlap.
My own memoir A Place Like This travels some of the same West Hollywood streets. I was a bottom-feeder on the Hollywood scene (an expression I should probably withdraw now for its literal inaccuracy) and I never knew Kearns, but we did have a liaison in common: our bedding of the detached and unhappy Rock Hudson. However, let the record show that while Kearns' dalliance was what gay men refer to as "standup sex," mine was brief but at least horizontal. So, um, I win.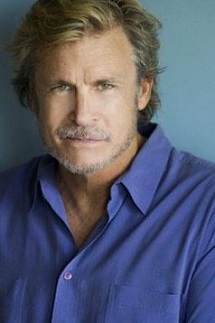 Many other famous faces populate the book – gay, straight, porn stars of various stripes, and the hypocritically closeted that Kearns, God bless him, outs on his pages with regularity. His characterizations of personalities we thought we knew are enlightening, gentle when need be, and sometimes quite sad.
The funny but famously acerbic Paul Lynde was kind and helpful to Kearns. Stage legend Leonard Frey (birthday boy Harold from Boys in the Band) sat despondently during a sexy gay house party, where looks trumped celebrity. The "monstrous" Charles Nelson Reilly was so threatened by Kearns' sexual identity that he cut short their visit in Florida to work on a project, throwing Kearns out of the guest house and squawking insults from the porch in his orange caftan as Kearns was driven away.
And then, Kearns' story includes a bizarre intersection between us that I found so revelatory and disturbing that I had to actually put the book down for several days while I reexamined an entire section of my life.
During the 1980's I owned a gay phone sex company, Telerotic. It predated party lines and the internet; customers called our office and "ordered" the type man they wished to speak with, and one of my employees (struggling actors, every one) would call back the customer and take on the persona of whatever the client had ordered. I had opened the company after working for a competitor and discovering I was a very popular choice among the clients and had, well, a way with words.
One day, playwright James Carroll Pickett contacted me. He wanted to interview me, observe me doing calls with clients, and get a feel for the business as research for a play he was writing. We spent a few evenings together, as I answered questions, smoked cigarettes, made funny faces while talking to clients, and snorted copious amounts of cocaine in my bathroom.
Months later I attended a performance of Dream Man, which would become the most heralded collaboration between the playwright and his theatrical partner, who performed the role of the phone sex caller in the searing one-man show.
The actor was Michael Kearns.
Watching the performance nearly thirty years ago was a surreal experience, but it was the playwrights inclusion of the mechanics of my nightly calls that were so striking to me: the rolodex box filled with client notes, the gimmicks I used to appear more engaged than I actually was, my tricks to get the client to call again by teasing him with an upcoming sexual adventure I wanted to be sure to share with him.
And I missed the point entirely. It wasn't until I read Kearns' book that the facts of the character he portrayed came into view: an isolated, frenzied and increasingly unhinged gay man with no prospects or esteem, playing to an audience of one – whatever desolate client he could hold hostage during their phone call.
The play was an aria of anguish, but all I could focus on during that performance so many years ago was the damn rolodex cards. I was incapable of facing the "dark density" of the character, because if I scratched its surface I would have clearly identified the drug addicted, desperate young man that the playwright had come to interview. And I may have revealed far more to him than I ever imagined.
Dream Man would be performed across the country, in Spain, Ireland, Germany. And through those years I continued my destructive path, having lost an opportunity for my own moment of clarity in the dim light of that West Hollywood playhouse. Reading about it now, in this book, rattled me to the core, and the book sat untouched on my nightstand for several days.
The last third of the book focuses on Kearns' adoption of a baby girl born to a crack addicted mother, his selfless love for her, and how their bond throughout her upbringing conjures everything from his fears of AIDS mortality to his unresolved issues with his own troubled parents. These pages are filled with a grace and maturity that are miles away from the drug- and celebrity-induced selfishness of his life thus far, as Kearns gently guides the reader down to earth, into the bosom of family, after pages and years of breathless shenanigans.
"Acceptance is the answer to all my problems today" is a common refrain among those, like Kearns, dealing with recovery from drug and alcohol addiction. His book is imbued with that acceptance, just as reading it allowed me to accept whatever part of me was on display in the lonely, reckless stage creation Kearns most famously brought to shattering existence.
Mark
Tags: A Place Like This, acting, aids, culture, help others, hiv, meth, recovery
Posted in Books and Writings, Gay Life, Living with HIV/AIDS, Meth and Recovery, My Fabulous Disease | 5 Comments »
Friday, September 28th, 2012
There is a folder, tucked within a folder, buried deep in my computer files. I shouldn't be looking at its contents, yet I can't bring myself to delete it altogether. It is labeled MARCUS, and inside the folder is my disease.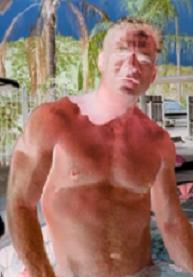 During my years of crystal meth addiction I went by the name of Marcus, at least to dealers and tricks and fellow addicts. It helped me determine who was calling my cell phone — those calling for Mark or Marcus usually had very different agendas — and Marcus even became an alternate persona as my drug addiction progressed.
When partying as Marcus, I felt confident and aloof. I took awful chances. I never met a strobe light I didn't like or a box on a dance floor I wouldn't jump on. A steroid-crazed gym regimen and the dehydration of drug abuse transformed my body into the low fat, pumped up gay ideal.
Photographs of that body, in full, preening strut, are the contents of the MARCUS folder. The pictures were my calling card for online sex-and-drug pursuits. They suggest nudity but are cropped modestly — although God knows that much more damning images of me surely exist in the dark corners of cyberspace.

In one of the few pictures showing my face, I stand under a running shower — a pitiful Playgirl pose, spray nozzle in hand — with a blank face and shipwrecked eyes. The only emotion on display, just around the edges, is a dull fear.
My life was precisely as pictured. It wouldn't be long before my drug use trumped my gym schedule, and my status in online chat rooms devolved from intriguing hottie to that crazy mess that doesn't look like his pictures.
Since then, my recovery from drug addiction has helped me understand that the Gay Strut is key to my disease. It is a sly porthole back to raging insanity.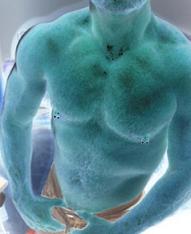 Explaining all this feels idiotic. What vanity I possess, asking you to gaze upon my former, overwrought beauty as I complain about the consequences. It feels like an invitation to tell me how much healthier I look now, or that recovery is "an inside job." I know this. I'm just sharing the curious road that got me here.
My recovery depends on healing my mind, body and spirit. At the moment I'm two out of three.
My spirit is happy today. My smiles are joyful and plentiful. My mind is clear, although I don't kid myself, there are remnants of a brain pickled in methamphetamine for many years. But healing is underway, and my mind and spirit are enjoying the process.
Only my body lags behind, injured, resentful, and suspicious of the path to well being. I'm sedentary and stubborn. I relate being physically fit with something traumatic that once hounded and eventually ruined me.
I want to be healthier, and to control my weight and rising cholesterol. I need to fix this, I tell myself, but I'm afraid to fix this. There's the potential that I'll go back to a lifestyle more horrible than my expanding waistline.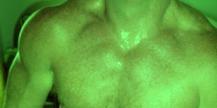 It's good to get in shape again, I tell myself with sincere intentions. The treadmill is really taking off the pounds and I should start weight lifting again and hot damn, that muscle recall really works just look at my arms and I should buy new tank tops and work out even harder and get steroids prescribed again and what's wrong with hanging out at a bar shirtless and shooting pool and sure I'll do one hit of that, thanks, and man this body of mine would look damn hot at a sex party right now and who's your dealer and do you have needles…?
Getting back in shape is an easy call. Except my mind puts physical fitness on the same crazy train as my drug addiction.
There is a solution. There always is. And I'm working on it. The fact I acknowledge my insanity is a good start. Now I can begin the process of teaching my body new tricks.
There are traps on the road to recovery, as anyone getting clean and sober will tell you. I'm much better at seeing them clearly than I used to be. But the vigilance it requires is a full time job.
I get afraid that a dangerous choice might look perfectly innocent. Or be a reasonable part of life. It could be a healthy choice, even, at least for you.
But sometimes, my very reckoning can look as pretty as a picture.
———————————————————————
This piece originally appeared on my blog last year, and is featured in Trevor Hoppe's upcoming book, Beyond Masculinity. I felt obliged to show some of the Marcus photos, but have cropped and altered them into something less decadent. Any similarity to pictures you may have seen in online chat rooms is purely coincidental. This topic is also something I've done my best to separate from my series of fitness videos with expert Nelson Vergel. Why burden the guy with my insanity? — Mark
Tags: Aging, culture, gay, hiv, meth, recovery
Posted in Books and Writings, Gay Life, Meth and Recovery, My Fabulous Disease | 8 Comments »
Tuesday, July 31st, 2012
AIDS2012 was exactly as I had hoped: an enormous "summer camp" for advocates from around the globe, and I had a blast bringing their stories to you. Let others cover the medical updates and the big name speakers. I wanted to give you a sense of the people who are doing the work on the front lines – with a few bigwig interviews along the way.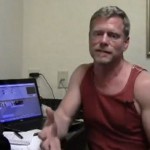 Every day I sought out stories I thought would interest you and took a ton of footage (with the help of my talented camera person and schlepper Tina Robles). After a bite of free food from whatever reception was happening, I tried to make it to at least one evening event. And then back to my hotel, where I reviewed the footage, did my best to conceive a theme for the day, and then started editing. I'm quick at the editing part, but it still took 4-5 hours, into the wee hours of the morning. Then I'd sleep for a couple hours and start again. I'll need the two years between now and AIDS2014 just to catch up!
Here are links and a review of each of the six video blogs I produced during the week. Simply click the title to see the posting and watch the video.
The MSM Pre-Conference ("Gay Day")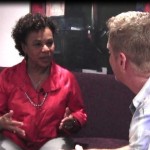 Since less than 5% of the programming for AIDS 2012 is targeting to MSMs (Men who have Sex with Men), a special one-day pre-conference is held the day AIDS 2012 convenes to address the needs and issues of this population.
My report includes a chat with United States Rep. Barbara Lee (right), who has just introduced comprehensive HIV prevention and anti-stigma legislation; the advocates fighting laws that criminalize people with HIV (like Sean Strub and Edwin Bernard), a little social research on Grindr (the gay man's cruise phone app), a chat with Positive Frontiers editor Alex Garner about getting rejected (and rejected others) during the dating process, and a visit to an AIDS2012 Reunion poz social event.
Opening Ceremonies at the AIDS2012 Conference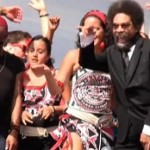 In this brief video episode from the first official day of AIDS2012 the party is rolling, with an outdoor concert (steps away from the AIDS quilt) featuring Weyclef Sean and Cornel West (!), dancing dignitaries, and a somewhat surprise ending!
The fact is, Day One was a light day, the calm before the storm, as people poured into DC and braced themselves for the busy week ahead. And it was my last chance to get a decent night's sleep.
AIDS2012 Day Two: Stigma, Singers and Subways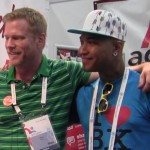 Day Two of the international AIDS conference (AIDS2012) roared through its first full day on Monday, and there are sights to behold. This episode is a lot of fun.
I spent some time in the exhibit hall critiquing the fashions (and the issues) of various attendees with fashion maven Jack Mackenroth (poz and proud veteran of "Project Runway"), started a YouTube rivalry with inspirational singer Jamar Rogers ("The Voice," right), and learned about HIV and aging from an expert with the Terrence Higgins Trust. I also had the chance to speak with the head of the CDC's HIV/AIDS Division about their new "Let's Stop HIV Together" campaign, in which Jamar and myself both participate.
And, with all the talk at the conference about the devastating effects of HIV stigma, I found validation of my own HIV status in the unlikeliest of places: the Gallery Place subway station.
AIDS2012 Day Three: The March to End AIDS!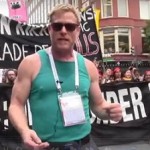 I know my tank top looks kinda slutty, but it was damn hot, people.
Several contingents marched and protested separately throughout the city – marching for housing, and civil rights, and in protest of the pharmaceutical industry's "intellectual property" policies – and then convened in front of the White House. Whereas the march and rally at AIDS2010 in Vienna was a peaceful affair, our proximity to the White House, the aggressive crowd and the police on horseback all lent an air of old time activism circa 1987.
The people included in the video can speak for themselves, and quite eloquently. Maybe it was the emotions of the event — anger, nervousness, pride — but it was an exhausting day. I felt the residue of grief for lost friends in a way I haven't experienced in years.
This is my favorite, no doubt, and I'm proud of the visual and audio techniques I employed to give some historical context to the event.
AIDS2012 Day Four: The Global Village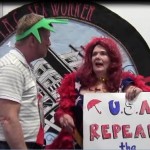 It was time for a tour of the heart and soul of AIDS2012: The Global Village. This massive hall is the only part of the conference open to the public, and it has a grass-roots feel, crafted from the love and devotion of hundreds of community groups who are doing "the work on the ground" in cities and small towns throughout the world.
Thank God I'm a video blogger, because words escape me when trying to describe the colors and displays and most importantly, the committed people behind it all. You're about to meet drag queens who make their living handing out condoms, sex workers demanding an end to criminalization, young prevention workers from far-flung corners of the planet, a stunning photo exhibit from the Ukraine… the list goes on.
AIDS2012 Day Five: Farewell to the Voices of the World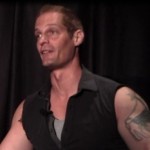 Our little summer camp for global AIDS advocates (and physicians, and commercial interests) had come to a close, and there are images that will be knocking around in my head for weeks to come (and some, forever).
I begin this video with the astonishingly talented performance poet Mary Bowman, a young woman with HIV showing us her heart and soul on stage. It's a jumping off point for this final, brief video, in which I pay tribute to the people on the front lines who are the very essence of this conference. They are the ones with the "star power."
This opportunity to share my experiences at AIDS2012 was a distinct honor and privilege, my friends. My deepest thanks to you all for the many cross-postings and shares and tweets. This was a week I will never forget.
Enjoy the videos, and please be well.
Mark
Tags: Aging, aids, barebacking, criminalization, culture, drag, gay, gratitude, help others, hiv, physician, politics, recovery, Recreation, research, Sexuality, testing
Posted in All Other Video Postings, Books and Writings, Family and Friends, Gay Life, Living with HIV/AIDS, Meth and Recovery, My Fabulous Disease, News, Prevention and Policy | 5 Comments »
Saturday, July 28th, 2012
Our little summer camp for global AIDS advocates (and physicians, and commercial interests) has come to a close, and there are images that will be knocking around in my head for weeks to come (and some, forever).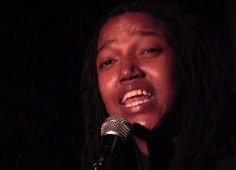 The seven foot Mexican drag queen handing out condoms springs to mind, of course. The astonishingly talented performance poet Mary Bowman (right), showing us her heart and soul on stage. And escape artist Daniel Bauer's highly personal show mixing magic with confessions from his life as a gay man living with HIV. Seeing presentations by mentors I admire, such as Sean Strub and Edwin Bernard. The Australian chief justice with a gay partner of 43 years, giving me suggestions on maintaining a long marriage ("Give in," he advised).
In this farewell video posting, I pay tribute to the people on the front lines who are the very essence of this conference. They are the ones with the "star power," and they fill me with renewed commitment and energy that might possibly last until AIDS2014 in Melbourne, Australia.
Thanks for watching, my friends. It has been my privilege to be your tour guide and I deeply appreciate your many notes and cross-posts and "likes" on Facebook. I like you very much, too.
Please be well,
Mark
Tags: aids, criminalization, culture, drag, hiv, physician, politics, research, Sexuality, testing
Posted in Gay Life, Living with HIV/AIDS, My Fabulous Disease, News, Prevention and Policy | 4 Comments »
Friday, July 27th, 2012
It's time for a tour of the heart and soul of the international AIDS conference in Washington, DC: The Global Village. This massive hall is the only part of the conference open to the public, and it has a grass-roots feel, crafted from the love and devotion of hundreds of community groups who are doing "the work on the ground" in cities and small towns throughout the world.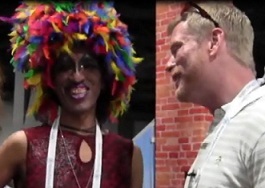 Thank God I'm a video blogger, because words escape me when trying to describe the colors and displays and most importantly, the committed people behind it all. You're about to meet drag queens who make their living handing out condoms, sex workers demanding an end to criminalization, young prevention workers from far-flung corners of the planet, a stunning photo exhibit from the Ukraine… the list goes on.
Why wait? Take a look at my video report. Welcome to the Global Village!
Thanks for watching, and please be well.
Mark
Tags: aids, criminalization, culture, gay, hiv, politics, Sexuality, testing
Posted in Gay Life, Living with HIV/AIDS, My Fabulous Disease, News, Prevention and Policy | 5 Comments »
Monday, July 9th, 2012
The annual Folsom Street Fair in San Francisco is noted for its unbridled embrace of every star in our sexual constellation. Even the fearless leather community that founded the event can sometimes appear tame amidst the outlandish kinks and clothing – and lack thereof – on display along the city's tilted streets.
In the middle of this rowdy bacchanalia in the fall of 2003, Paul Morris stood at the booth for Treasure Island Media (TIM), the gay porn outfit he founded that features unprotected sex (barebacking) between its actors. This particular specialty was the singular driving force behind his smashingly successful and relatively new company.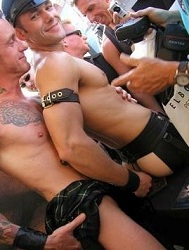 Then, like the legend of Lana Turner fortuitously cozying up to the counter at Schwab's, a beautiful and achingly masculine young man approached the TIM booth. He liked the TIM videos, he liked them very much indeed, and he hoped to one day document a few fantasies of his own. TIM star Jesse O'Toole was on hand and someone snapped a photograph of the two of them together (right). In it, the grinning young man with a leather cap appears to have found his long lost tribe, and O'Toole looks as if he has found a seven-course meal.
The photo was sent to Max Sohl, a sometime porn actor with a theater background whom Morris had commissioned to conceive and direct what would be Sohl's first porn film. Sohl met with the aspiring model and asked him to complete a form that included a simple question: What is one of your fantasy scenes? In response, the young man wrote simply, "me getting nailed and seeded by a gang of hot guys."
"The Black Party was coming," Sohl explained in a recent interview, referring to the annual New York City weekend of leather men, parties and sexual adventures, "and I thought, 'Okay. Let's see how many men he can take.'"
And that is how Dawson's 20 Load Weekend was born.
Prior to the onset of AIDS, condom usage in gay pornography was nonexistent – but that was before bodily fluids became synonymous with death and disease. For well over a decade after the crisis began, gay porn videos featured not only tightly wrapped penises, but their storylines – indeed, the actors themselves – suffered from a sort of dramatic malaise, as if sleepwalking through their sexual routine while trying to pay no attention to the man with KS lesions behind the curtain. The videos mirrored our own lack of interest in gallivanting about with the pizza man or diving into an orgy with strangers, with or without condoms. Many viewers simply returned to their stash of pre-AIDS pornography, which was condom-less but "justified."
As AIDS deaths subsided with the advent of new medications in 1996, gay male culture responded with a vengeance. Circuit parties were born of celebration (before succumbing to their own excesses), safer sex behaviors relaxed, and there was a palpable longing to escape the horrors of the previous years. Reclaiming a bold sexuality – something many gay men believed had been lost forever – was a tonic for the post-traumatic stress they suffered. Younger gay men, who had listened to stories of an earlier, sexually liberated time as if it were a lost era of paleontology, were more than willing to explore whatever modern version might await them.
Unprotected sex since the arrival of HIV is nothing new – it is, after all, the primary reason for new infections that have continued fairly steadily since AIDS began – but in the late 1990's the gay community proved again how comically adept it is at applying a little branding to any phenomenon, and "barebacking" entered the public lexicon. The irony may be that a new word was developed for the oldest sexual activity imaginable: having sex without a barrier. It wasn't the sex that had changed, but the meaning and judgment associated with it towards, most specifically, gay men. Or, as AIDS advocate Jim Pickett said at a recent conference for people living with HIV, "When a friend announces they are expecting a child, I feel like screaming 'You barebacked!'"
But while intelligent minds and passionate advocates argued about the reasons and the proper response to barebacking, no one had dared document it on videotape for the erotic pleasure of others. Yet.
In 1998, two renegade companies formed to make bareback videos exclusively: Hot Desert Knights and Treasure Island Media (links definitely NSFW). None of the leading gay pornographers would consider producing them (although they were eager to market their highly-profitable backlists of videos produced "pre-AIDS" that featured bareback sex). The cheaply made videos by the upstart porn producers brought the sexual choices of an increasing number of men out of the closet and onto DVD players and computer screens.
The videos were uniform in their low production values, the older ages of the actors, and the fact that several of them appeared to have the physical manifestations of HIV. It was as if a group of men who had literally lived through AIDS said, "oh, what the hell," and demonstrated the kind of sex they had been having amongst themselves for some time. Their exploits were perceived as an underground fetish that would never break the surface of more mainstream gay pornography.
But then Max Sohl met that ferociously attractive man from the Folsom Street Fair who was so eager to "get seeded" by a string of strangers, and with the sexual zeitgeist now primed for their arrival, they made a film that would forever change the porn industry and quite arguably influence the sexual behavior of countless gay men.
Re-christened "Dawson," the budding porn star was served up in a hotel room over the course of New York City's 2004 Black Party weekend to an ongoing parade of bareback tops. Their sex was filmed in a documentary fashion, without music, scripted dialogue, or any effort to hide the many cables and cameras crowding the room. Dawson's fantasy had been fulfilled, and Sohl had the footage to prove it.
In June of 2004, Dawson's 20 Load Weekend was released and was precisely as advertised.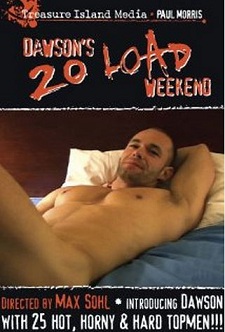 It might first strike the viewer that the video was created in an unsettling world in which HIV is utterly absent; that is, until a revamped sexual choreography is pointedly repeated again and again. While orgasms in gay porn before AIDS typically showed the top withdrawing from his partner and spilling his semen across his partner's backside, the tops servicing Dawson had a different and very deliberate mission: to withdraw only long enough to prove their orgasm, and then re-enter Dawson immediately to show the injection of semen.
This was not a film that was made in the absence of HIV, but was created because of HIV. You can practically hear a disembodied voice whispering, "Watch closely. This is how gay men have sex now. That is where semen belongs. Fuck AIDS."
Depending on your point of view, it is either a transgressive act of eroticism or an incredibly irresponsible act that demonstrates how to become infected with HIV. Or perhaps both.
In the center of all of this was Dawson himself, and never has bareback porn had such a virile and athletic leading man, much less one that bottomed with such disarming delight. "He was a higher quality male model that hadn't been seen in that kind of extreme scene," said Sohl. "The movie changed things because of Dawson. He was adorable, and actually smiles and laughs. He is joyful in that movie."
"Bareback porn companies have blood on their hands," became a common refrain among gay men and health advocates. Gay sex advice columnist Dan Savage equated the videos to child porn, believing they take advantage of the naïve and the vulnerable. Some accused TIM of making snuff films.
The video was wildly successful, ubiquitous wherever porn was shown. Even Sohl was surprised. "Our staff and even my friends would say 'I go into a porn booth, a sex party, a hookup, and its playing,'" he said. "It was everywhere."
Adult bookstores which had previously shunned TIM videos responded to customer demand and began stocking them, even creating bareback sections on their shelves. Gay porn sites that once refused to feature bareback clips began including them. Dawson and the film became the definitive symbol of a bare, wanton sexuality that eschewed condoms and refused to be denied or intimidated by the virus.
Soon, more companies produced bareback porn, and they were able to attract "collegiate jock" types who were younger, more muscular and the very picture of health and vitality. The faces and bodies in bareback videos had been transformed, erasing all evidence of HIV, much like the invisibility of HIV/AIDS in our broader culture.
When considering the legacy of his film, Sohl is more pragmatic than proud. "The concept of taking twenty loads in 2004 was beyond taboo, but to say it in 2012… it doesn't seem as extreme today," he said. "I'm sure someone else would have done it. It just so happened to be us."
Neither does Sohl admit to any trepidation about the safety of his actors, then or now. "I've been doing this since 2004, with thousands of men, and have had only one guy claim to get an STD (on my set)," he explained. "Probably 50 percent of my casting job is being an HIV counselor," he adds, without a hint of irony. "I spend a lot of time talking about HIV. My feeling is that people need to be responsible for their own actions and make informed decisions."
One of the people making decisions while living with HIV is none other than the actor known as Dawson, who disclosed his HIV positive status to The Windy City Times in 2005. While his HIV status may surprise no one, something else he said in the interview was sadly revealing. "It was after turning positive that I made the decision to look into doing a movie for Treasure Island Media," he said at the time. "I had seroconverted a few months before…"
After an HIV diagnosis, many people use it as an opportunity to re-examine their lives, make different choices, or otherwise take steps to enjoy their life in whatever ways are important to them. For the man who would be Dawson, his seroconversion was followed by the choice to be an unapologetic cum whore in front of video cameras. This may have been his fantasy, but it certainly fuels the stigmatizing belief that people with HIV are irresponsible vectors of disease, spreading infection and abandoning whatever sexual values they may have previously held.
Perhaps, then, the film was a treatise on the kind of sexual liberation available to HIV positive gay men today, demonstrating the "new normal" for those who take their meds, eliminate the viral activity in their blood, and "fuck freely and without fear," as TIM founder Paul Morris once put it. Or did it simply portray poz men as sluts, a charge leveled by disgusted (and possibly jealous) HIV negative men?
"What a person is seeing has more to do with them than with us," said Sohl. "The best mode of action is not to confirm or deny anything. I will see a scene online that I directed," he says, referring to the many porn sites that pirate pieces of his work and give them new titles, "and it will be renamed 'negative bottom takes poz loads,' as if it were a conversion scene. We never said that. Or people think the bottom is using crystal meth. That says more about the guy watching it than what actually happened."
That relationship, between porn and viewer, is something of particular concern to some HIV prevention advocates who believe bareback porn encourages unsafe sex in real life. This resulted in AIDS Healthcare Foundation's recent campaign to mandate condom use on pornography sets, a move that was popular on a simplistic level but did nothing to address the myriad of factors associated with actual HIV risk and relative safety, such as an undetectable viral load, serosorting, or the precise sexual behaviors involved.
While social cognitive theory states that we make behavioral decisions based on watching others, very little research has been conducted on the causal relationship between bareback porn and real behavior. In what little has been studied, researchers can't decide if barebackers watch a lot of bareback porn, or bareback porn makes people barebackers.
It is a riddle that Max Sohl is surprisingly happy to solve. "Absolutely" he said. "Of course it is going to influence what people do." When asked, then, what is the responsibility of porn, Sohl would have none of it. "The responsibility of porn," he says impishly, "is to make the guy watching it shoot a load."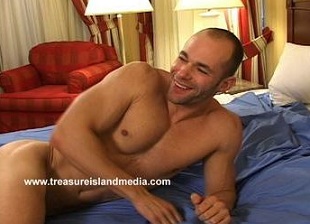 Dawson is, now and forever, committed to videotape and featured on dozens of online porn sites, happily receiving the prize he so ardently desires. He and his progeny of newer, younger porn actors have crossed a line and they're never coming back. Their video escapades are available online everywhere and for everyone, including young gay men who are just coming out and surfing the internet for validation of their sexuality.
What those young men will almost certainly see online are depictions of unprotected sex, because bareback videos now outperform scenes of condom usage on every site that carries them – and most of them now do. It is unquestionable that bareback sex will be viewed as typical to the uninitiated, and anyone crafting safer sex messages to those young men is going to have a difficult time trumping those images. The "use a condom every time" message is officially dead, drowned in buckets of bodily fluids by Dawson and his barebacking brethren.
Dawson's 20 Load Weekend redefined bareback porn and the men who appear in them. It influenced subsequent videos and expanded the availability of bareback films. It depicted a prevailing truth about gay sexual behavior "post AIDS," and arguably encouraged risky sexual adventure-seeking. It led to the saturation of bareback porn online, making unprotected sex normative to whomever might be watching. To dismiss this film, to minimize its social and cultural impact, would be to demonstrate a profound misunderstanding of gay sexuality today.
"Barebacking is a right," gay anthropologist Eric Rofes once wrote. "After all, practically every straight guy in the world gets to do it without being told they are irresponsible, foolish, or suicidal… Barebacking is liberation. Barebacking is defiance."
How foolish, prescient, liberating, enlightening or destructive barebacking may ultimately become is something that may only be revealed in the next chapter of our gay community's troubled history.
(Photo of Dawson and Jesse O'Toole courtesy of Max Sohl and edited for content. Other images courtesy of Treasure Island Media [NSFW].)
————————————————-
TWO MORE POSTS ON BAREBACKING and/or GAY SEX:
"Your Mother Liked it Bareback" loses all patience with the finger pointing and judgments being hurled around between gay men when it comes to choices about unprotected sex. In short, it asks us to broaden what it means to have "safer sex," and to acknowledge there are now many prevention techniques that do not involve condoms. Check it out.
"Why I Stopped Going to the Baths" is a riot, explaining my decision to stop, well, going to the baths. Any posting that begins with "The last time I went to the baths I stepped in poop," can't be all bad, right?
Tags: aids, barebacking, culture, gay, hiv, serosorting, Sexuality, testing
Posted in Books and Writings, Gay Life, Living with HIV/AIDS, My Fabulous Disease, Prevention and Policy | 35 Comments »
Monday, May 21st, 2012
The music my friends liked when I was a teenager intimidated me. It was the head-banging rock of the early seventies, and it felt alien and unappetizing. Most of all, it just felt… straight, in a way I knew I could never be. Alone in my room, I listened to my beloved Broadway musicals, and resigned myself to the fact that popular music would never really speak to me.
And then in 1977, when I was sixteen years old, I began sneaking into the only gay bar in Shreveport, Louisiana. Inside I found joy and liberty, fashioned with bell bottomed pants and handsome smiles and the dance floor – oh my God the dance floor – centering the nightclub was a glorious explosion of colored light and swinging hips and arms reaching up, up to the sky as if we could clutch it in our hands. The music was an entrancing bombardment of sound, and one song, one mesmerizing invitation to touch the heavens, was played again and again.
It was Donna Summer. And she was singing "I Feel Love."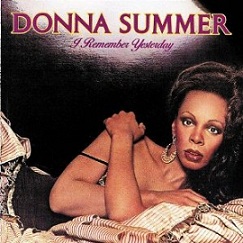 The track was really the triumph of producer Giorgio Moroder, who created the driving, synthesized beat that would define Donna Summer's music for years to come. But I knew I had to own this amazing song, and soon I stood proudly at the record store cashier to buy my very first popular album, Donna Summer's I Remember Yesterday.
I had found my music, my voice, and my lifelong muse.
The following year I had come out as a senior in high school, and Donna Summer was still in her "whisper period." It was never my favorite sound from her – it felt like playing chopsticks on a grand piano – and I knew from her other album tracks that she could let it rip. As I was graduating she did just that, with the release of her iconic "Last Dance." Her full-throttle pipes were on stunning display. Dance parties would never be the same.
By the time I left home for college in New Orleans, the music of Donna Summer had exploded into popular culture. I felt so proud of her, as if I had discovered her myself. My nights in the French Quarter were spent in the Parade disco on Bourbon Street, dancing to "Hot Stuff" and "Bad Girls."
The feeling of joyous exuberance that surrounded that disco is hard to describe. It was a sea of shirtless men, staking claim to our sexuality and the promise of infinite possibilities ahead. The incessant thump! thump! thump! of the beat was our clarion call, and it shouted Here! Here! Your tribe is here! We were so beautiful, in ways we were much too young to know.
And then soon, of course, the lights began to dim.
By 1982, I was struggling in Los Angeles as an aspiring actor, and Donna Summer was having a musical identity crisis. Record executives wanted a new sound for her to accompany the changing times, and her longtime producer Giorgio Moroder had been replaced by a succession of others. The red-hot Quincy Jones produced her Donna Summer album that year and their studio clashes became legendary. The album floundered and produced no significant hits.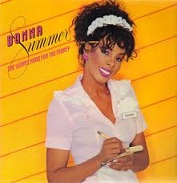 At the Los Angeles gay pride festival the next year, I was thrilled to hear Donna's voice again, sounding gorgeous and almighty, singing "She Works Hard for the Money." I took to the dance floor but was somehow unable to muster the joy I had known only a few years before. Life had intervened. And it had brutal plans for the men under the dance floor tent.
Donna Summer produced dance floor singles, if not hits, in the years that followed, but we weren't paying attention. The night club crowds dissipated, as a silent killer plucked men away one by one. AIDS had begun its murderous march through the gay community.
The villain wasn't simply the disease in those darkest of days. It was ignorance, and the judgment that rose up from social conservatives who saw Godly retribution in the horrific deaths of our friends. And so, when Donna Summer became a born-again Christian during this period and announced she would no longer perform her early, erotically charged hit "Love to Love You, Baby," her gay audience viewed her with immediate suspicion.
An ugly rumor began. Someone claimed to have heard her make a homophobic remark during a concert appearance. Depending on who was repeating the story, she had either said AIDS was God's judgment, or that God made Adam and Eve, not Adam and Steve. The unsubstantiated rumor swirled and grew, in an environment in which gay men were particularly sensitive to ignorance and hatred. By the time Donna Summer took it all seriously enough to set the record straight, it was too late. What was left of her popularity fell victim to the social maelstrom of AIDS.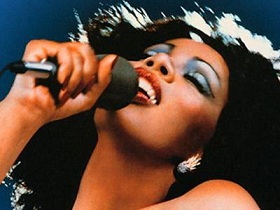 I never believed the story, and defiantly continued buying her albums, though they appeared with less regularity. Donna Summer would have only one more true hit, "This Time I Know It's for Real," which I chose to perform for my maiden appearance in drag at an AIDS benefit. The fact that during this time Donna Summer was raising money for AIDS research gained little traction among emotionally bruised and unforgiving gay men.
Today, disco may be dead, but Donna Summer's music laid the groundwork for everyone from Madonna to Lady GaGa, even if my body has found it harder to approximate the dance floor moves of my youth. But in my mind, as I blast "Dim All the Lights" in the privacy of my living room, I am young and powerful and life is making promises that are wonderful and possible.
Donna Summer is among the spirits now, joining the legions of ghosts haunting brightly colored discos from another era. She is still cooing to them, to these throngs of boisterous men, inviting them to the dance, where there is everything to celebrate and nothing to forgive.
The men are moving to the beat and laughing and holding one another. They are all beautiful, and they know it.
And they feel love.
Tags: acting, Aging, aids, culture, drag, gay, Recreation, Sexuality
Posted in Anita Mann and Acting Gigs, Books and Writings, Gay Life, Living with HIV/AIDS, My Fabulous Disease, News | 23 Comments »