Posts Tagged 'gay'
Monday, October 24th, 2016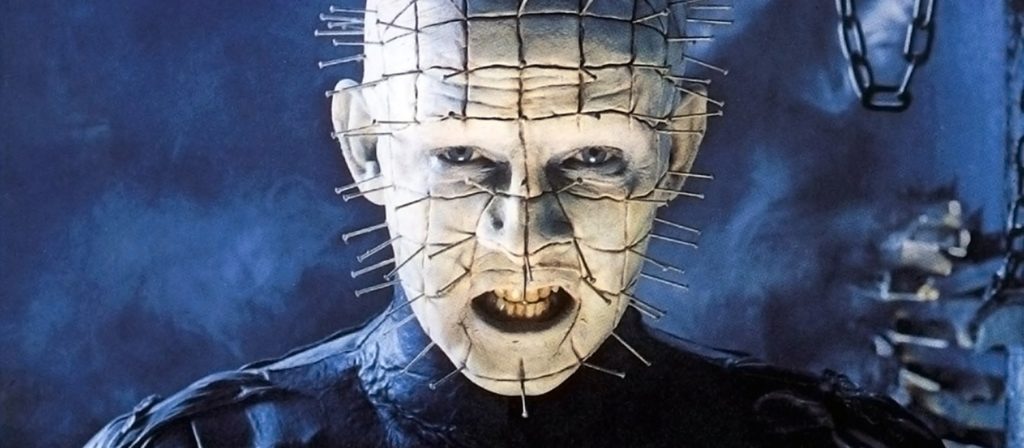 My first boyhood crush was on a dead man. He was a zombie named Quentin Collins, with eyes that pierced my pubescent gay soul and sideburns the size of the Florida peninsula. He stalked across my TV screen on weekday afternoons at precisely 3:30, when the series "Dark Shadows" introduced me to all manner of vampires, werewolves and ghouls in the early 1970's.
Quentin was dreamy (literally, since he spent a lot of time staring into space in a zombie trance), and had a lonesome, lost quality I recognized but couldn't yet identify. I saved allowance money for the soundtrack album and replaced the David Cassidy poster in my bedroom for one of Barnabas Collins, the series' vampire star.
Before long, I graduated to horror films. Slashers did the trick for a while because I delighted in those oversexed straight couples getting whacked with such regularity. If my burgeoning sexuality dared not speak its name, it was enormously satisfying, at least, that straight love was so damn hazardous.
But it was never the killing itself that attracted me. It was the mysterious, gruesome, self-loathing monster. Here I was, in the midst of full pubescent hormonal freak out, with a body revolting against me and a mind wracked with heretical carnal desires. I didn't just sympathize with the Alien and Pinhead and Freddy, I wanted to take them to lunch and find out how they managed to make it through the day.
My taste for cinematic horror took a break in the 1980's, during the worst of the AIDS crisis. Something about watching Re-Animator on VHS while my friend Lesley lay dying in the guest room severely reduced the fun factor. AIDS had become the monster, and my sympathies were spent. For at least ten dreary years I stuck to romantic comedies.
If the state of my personal AIDS crisis can be measured in movie genres, then my trauma must have subsided because horror movies are back in my Netflix queue with a vengeance. I've been popcorn-munching to zombies, toolbox killers and possessed toys and loving every minute. I can't even manage to remove the fabulously dreadful Clash of the Titans remake from my watch list.
Ah, Greek mythology monster movies. It is impossible to resist the sight of Liam Neeson as Zeus, growling with magnificence as he commands, "Release the Kraken!" No three cinematic words since "you complete me" have so enraptured my senses, and they are worth the wait. That Kraken is bitchin'.
You should have seen the stir I created at the 1977 Junior Homecoming when I arrived, the school's weird gay creature, wearing leather platform boots that reached to my knees. I relished in horrifying the crowd and seeing the jaws drop and the fingers pointing at the beast. No Kraken could have cleared the dance floor as fast as my solo disco moment, just before being chased to my car.
It's hard running in platform boots. I could have used Pinhead for backup.
Mark
Tags: aids, culture, gay, Recreation, Sexuality
Posted in Gay Life, Living with HIV/AIDS, My Fabulous Disease | No Comments »
Sunday, October 2nd, 2016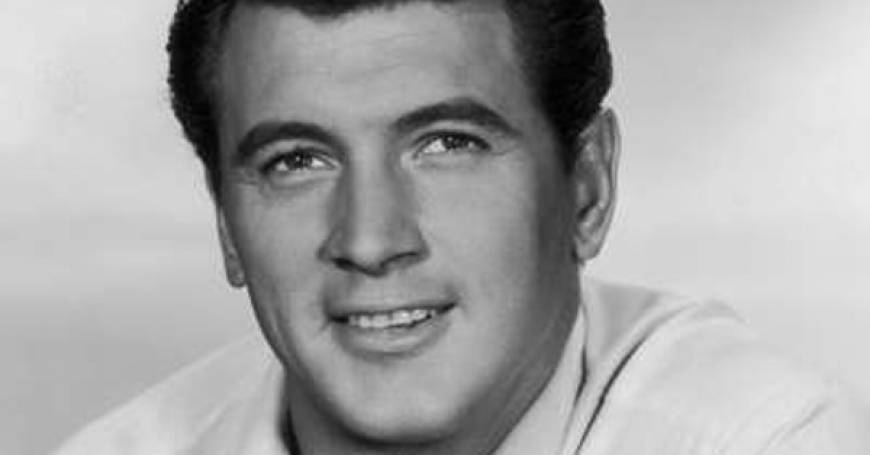 (The 31st anniversary of the passing of Rock Hudson brings this memory back again, as it does each year. Maybe I want you to know this sordid tale because I'm still as star-struck and vain as when this happened. Or maybe the memory still brings back fear and melancholy, so repeating it here feels like sharing my favorite ghost story. I'll let you make your own conclusions.)
Over and over, footage of Rock Hudson standing next to Doris Day was playing on television, and he looked ghastly. His skin was wrinkled and sunken as if by very old age. It was 1985, and it was one of the last close-up images most of us would ever see of the movie icon. And it was terrifying.
My heart was pounding, and I tried to listen to the voice-over, which spoke of the sudden illness of Rock Hudson and speculation that he might have AIDS. Throughout the newscast, memories of a night in 1982, nearly three years earlier, sprang to life. The images taunted me and screamed at me and said gonna getcha gonna getcha gonna getcha …
Charley and I had recently moved to Los Angeles and the city still held such mystery and promise for us. We were excited about spending our anniversary at the gay restaurant New York Company, where you got a candle on your table and mushrooms on your prime rib and they would probably sing to us or bring a special piece of cake.
No sooner had we settled at our table and ordered drinks than Charley started nudging my arm and staring at something behind me. I glanced in that direction, and was stunned to find Rock Hudson seated there, talking with another man.
In our short time in Los Angeles, I had developed the attitude that famous people deserved their privacy and one shouldn't ogle them. I thought it was cool not to care they were there, even though I was dying to look. In any case, Charley was staring across our table in a gay restaurant directly at Rock Hudson and I wanted him to stop right this minute.
I was definitely jealous, not only of being upstaged by a movie star at my anniversary dinner, but because I wanted to look at him so badly myself, and Charley had the perfect view. So I pestered poor Charley for the next ten minutes about how rude he was and how I couldn't believe he found the man so fascinating and why couldn't he pay attention to me on this special night and all sorts of other such lies.
"You men having any fun?"
There was no mistaking the voice, and I looked up from my pouting stance to Charley, who was grinning across our table at the man behind me. "Sure," Charley managed to say. I turned around and Rock Hudson was smiling at me. I was a star struck boy and there was no hiding it now.
"Yeah, me too," I said. How completely embarrassing.
"You sure?" he asked, "Because my friend and I were just discussing it, and I was saying that the two of you were having a fight."
Rock Hudson was discussing me. Rock Hudson was discussing me.
"Uh no, not at all," I lied, jumping in before Charley had a chance to say what a bitch I was and how I thought you shouldn't ogle movie stars. "I think we're just kinda tired. As a matter of fact, today is our anniversary and we're celebrating."
"Yeah," said Charley, "we're doing fine. How are you tonight?" He was playing along, had forgiven me, and was asking Rock Hudson a question. This was unbelievable.
"It's really wonderful that you two are having an anniversary. How long have you been together?"
"Three years," we said in unison.
"That's just great. Congratulations." At this point he introduced his friend, who went "way back" and who's name I couldn't tell you in a million years, and then he offered an invitation. "Come sit with us, boys. Have a drink. It's a special occasion."
I looked at Charley, holding on to my "protect their privacy" stance for a few more seconds, but he had already risen to join them. What the hell. Like I would have refused. I took my spot beside Rock Hudson because I would have broken Charley's arm if he had tried that seat and he knew it. Another round of drinks appeared, and the star launched into clever stories that I don't quite remember but were more than fascinating at the time.
The conversation wandered onto Trivial Pursuit, the game which was then new and all the rage.
"Yes, I've heard of that," Rock said. "I haven't played it yet."
"We've got the game, Rock," Charley said. "You should really come over some time and we'll play it with you." I couldn't believe what he was saying. He actually called Mr. Rock Hudson "Rock." Furthermore, my partner had just invited this man "over some time," like that was really in the realm of possibility.
More drinks arrived. This man can drink like a cow, I thought, and not even show it. He was playful, though, and shot a few looks my way that I would have taken quite differently if it weren't clear I was celebrating my anniversary with the man to my immediate left.
"It's a great game," I found myself saying. "You wanna come over and play it with us?" I was a teensy bit smashed, no doubt about it.
"Yes, I would."
I'm sure there was more to it, more of a rationale as to why he felt comfortable crashing our anniversary evening, but I don't remember. His friend kindly begged off of the event, and it was decided that Charley would take his friend home while I rode with Rock so he had no problem finding our apartment. I still will never believe he parked his classy import on Edgewood Avenue, because it made me nervous parking my car there. Once inside, I found a full bottle of Scotch, poured him a drink, and gave him a tour of our tiny apartment until Charley got back.
I was no fool. What we had here was a prescription for something… unseemly. But I was barreling through these bizarre circumstances and wasn't weighing the specific possibilities. That's a lie. I was pursuing it because I suspected what was to come.
We played the game for a couple of hours, Rock winning and drinking. Before it was over the Scotch would be history and I would offer to roll a joint. "Pot makes me horny," he said, "so I don't know if I should –" and of course I was passing him the joint faster than you could say Star Fucker.
He talked about movies. And sex. And people he loved and hated. The juiciest tales began with "I was really drunk one night when" and the meanest had to do with people he thought had treated him badly professionally ("You need Julie Andrews like you need a knife in your back," said he).
Charley had taken it all in, but knew when enough was enough. He excused himself quite late to go to bed, Rock offered to go, I wouldn't hear of it, and we continued sitting in the dining room passing the joint.
I knew what was being played out. Questions floated about in the back balcony of my head, just within earshot. What kind of guy was I? Was I going to have sex with this man right here in the living room? What about my anniversary? What about the man I loved asleep in the bedroom? Was Rock Hudson as well hung as everyone said? Some questions got my attention more than others.
Rock made motions for the umpteenth time that it was time to go home, so while he whispered another insincere goodnight, I drunkenly opened the pants of Mr. Rock Hudson. The fact that this was a famous escapade had overruled the anniversary etiquette issues.
Thirty minutes or so later, I stood in my robe outside the bathroom, wondering what Rock Hudson thought about the rust stained bathtub in which he was quickly showering. The sex had been in near dark and without the pretext of romance, with no tender caresses or meaningful glances.
I can remember only one direct look from the man. I stared down upon his face after the exhaustion of labored sex — too much bourbon, too much pot — and my eyes tried adjusting to his face in the dark. And then there it was, staring back at me, with a surprisingly impatient look. Stern and almost elderly.
"Are you done?" he asked blankly.
Well, life ain't the damned movies, I suppose.
I would make small talk with him as he toweled dry and dressed, and then me, in a final act of staking my claim, asking for his autograph. Yes, so help me, I asked the damp, drunk and spent star to scribble "All my best, Rock Hudson" on a piece of notebook paper before his hasty exit down the duplex stairs and out to the dingy street below.
I watched the car pull away and walked slowly back to the bedroom, where Charley was sound asleep and snoring. I laid down in the dark and the night replayed in my mind. Was I triumphant? Excited, thrilled, guilty? I had just bedded the ultimate male screen icon of a generation, and I hadn't the slightest idea how to feel about it.
A few years later, Rock Hudson would become a ghastly figure on the television screen in my living room. My heart raced every time the evening news began and some new tidbit of information about his disease — his sex life, his kiss with Linda Evans on "Dynasty," his lovers and his drug treatments — were reported with morbid tones and oh-my-God urgency.
I had not yet been tested for HIV. In 1985, what was the point? There were no known effective treatments, the first drug treatment, AZT, was just being introduced and people with AIDS were dropping like flies. It was politically incorrect to get tested because it could lead to discrimination, brand you as terminal and assure you that every pathetic image of a dying AIDS patient applied directly to you.
And that is exactly what the Rock Hudson coverage was doing to me, test or no test. Magazines and Dan Rather news stories were talking to me specifically. ROCK HUDSON HAS AIDS, the headlines screamed, AND MARK KING WILL DIE AS WELL.
"Rock Hudson is now resting in his Los Angeles home beyond a doctors care," reported Mary Hart on Entertainment Tonight, "and Mark, you're an idiot if you think you can escape this now. You're dead as a door nail, buddy. What were you thinking?"
I would stare at the coverage without a word, and nod my head at parties when someone said how tragic it was and excuse myself.
My parents had been told the censored version of the anniversary night story that very next day, and called me in Los Angeles shortly after Rock was reported ill. "Why not go down to the hospital?" my father asked. "You could try to cheer him up, maybe bring Trivial Pursuit!" I explained the man had a million fans and wouldn't remember me, without mentioning how trivial the pursuit had been.
In October of 1985, Rock Hudson died in his home. News reports tortured me for months to come.
(Edited from A Place Like This, by Mark S. King. Copyright 2008.)
Tags: A Place Like This, acting, Aging, aids, culture, gay, hiv, physical, stigma
Posted in Anita Mann and Acting Gigs, Gay Life, Living with HIV/AIDS, My Fabulous Disease, News | No Comments »
Tuesday, September 27th, 2016
The Centers for Disease Control and Prevention (CDC) has produced a music video that joyfully educates gay men about HIV prevention options. And it is foot-stomping fabulous.
The song, "Collect My Love," was released by The Knocks and it features vocals by Alex Newell, the young gender-bending singer who rose to fame by stealing season three of the television series, Glee (his rendition of "Boogie Shoes" on that show is a one-way ticket to my happy place).
In the CDC music video released today, Newell performs the song in a crowded, gay-friendly dance club. The atmosphere is ebullient and cruisy, with gay men making connections left and right. That's where HIV prevention comes in.
Gay couples meeting at the club are shown later, as their relationships develop. There is a condom negotiation, a man shown taking PrEP, and even a character who discloses he is HIV positive and undetectable. The CDC has filled the video with every prevention method available, and they do it in a sex-positive, non-judgmental atmosphere. The video was created as part of the "Start Talking. Stop HIV." campaign that reaches out to men who have sex with men (MSM), particularly African-American and Latino gay men.
In an exclusive interview with Alberto Santana of the CDC's Division of HIV/AIDS Prevention and Manny Rodriguez, part of the creative team at agency FHI360, both men made clear that solid research was their guide.
"This is an authentic campaign," said Rodriguez, "with gay men involved in both the campaign staff and creative team. Our goal was to marry CDC research with something that is accessible and enjoyable to watch."
"We know that having conversations about HIV can increase good health outcomes and strengthen relationships," said Santana. "We also wanted to playfully connect to pop culture. We are putting out important information, and doing it outside the normal means."
The CDC is exceedingly careful to provide scientifically accurate messages, but has certainly never delivered these messages in such an innovative and entertaining way. The video incorporates both PrEP and the fact people with HIV can become undetectable — two important and often misunderstood issues being heavily discussed among the gay community right this minute.
The men featured in the video are youthful and attractive, but blessedly, they look like young men you might actually meet in a club, not unattainable icons from the pages of Men's Fitness. In fact, there's a plus-sized bear seen tearing up the dance floor who walks away with the video during his few seconds on camera. In my mind's eye, that jubilant, self-possessed man is not going home alone.
Sure, the world conjured in the CDC video may not reflect all interactions among gay men as we know them to be. Stigma and judgment still exist and are practiced nightly in clubs throughout the country. But I wholeheartedly support this alternative, aspirational world, where gay men live joyfully and play responsibly. That's the world I want to live in.
The video will be shared on social media and through CDC's community partners. But why wait? Check it out, and share it with your networks. Discuss it. Start a conversation about the ways we can protect ourselves and our community.
And put on your dancing shoes.
Mark
Tags: acting, advocacy, culture, gay, hiv, physician, PrEP, Recreation, research, serosorting, Sexuality, stigma, testing
Posted in Gay Life, Living with HIV/AIDS, My Fabulous Disease, News, Prevention and Policy | 4 Comments »
Thursday, September 22nd, 2016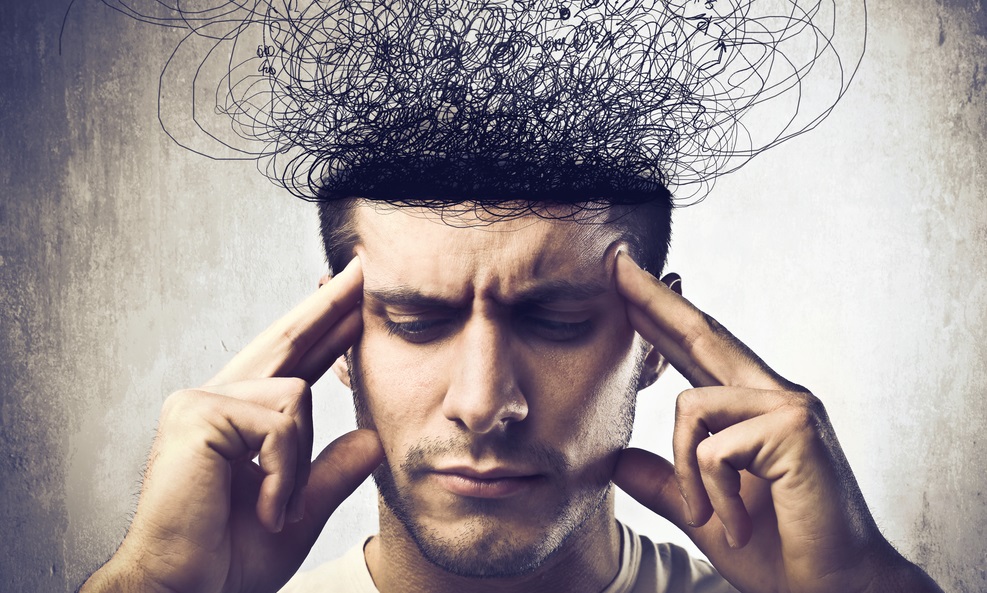 Amidst the happy haze of good news about the efficacy of PrEP in preventing new HIV infections and the growing consensus that people living with HIV who are undetectable are not infectious, there is troubling news from the CDC in two new reports about the golden oldies of sexually transmitted infections (STI's): rates of syphilis are on the rise and antibiotics to treat gonorrhea may be nearing the end of their usefulness.
The news underscores a simmering tension between those of us who celebrate the lowered risk of HIV infection – and the diminishing role condoms might play in HIV prevention during this new era of PrEP and being undetectable – and the rise in reported cases of syphilis and gonorrhea. And I don't mind being the first to call myself out.
RETHINKING MY GONORRHEA NOSTALGIA
In my cheeky post from last year, "My Gonorrhea Nostalgia," I argued that what was once a simple rite of passage for many gay men – finding yourself at a clinic with the clap – has been judged and scorned so harshly these days that it has "raised the bar" on what we consider to be acceptable gay sexual behavior. From that piece:
When did avoiding every possible STI become the new goal for gay sexual behavior? Syphilis, chlamydia, and gonorrhea are all easily treated and cured. Scary campfire tales of a spreading superbug impervious to all treatment have failed to materialize. The very idea of getting The Clap again just makes me feel nostalgic.

No longer is avoiding HIV the prime objective; we must also now use a condom every time so that we are never exposed to, well, whatever. How many hoops must we jump through in order to fuck in a pleasurable way? We can't win for losing.
While I stand by the basic tenants of my rant – gay men are held to a higher standard because we are viewed as sexual outlaws – new data runs counter to my assertion that STI's are "easily treated and cured."
HAZARDS AHEAD?
"If current trends continue, strains of gonorrhea could become resistant to all available antibiotics, putting the 800,000 Americans who contract the sexually transmitted infection (STI) annually at risk of an untreatable case," writes Ben Ryan for POZ, citing a new CDC report. He goes on to explain that at least one cluster of gonorrhea cases has begun to evade our current treatment arsenal and that's why the CDC is sounding the alarm about it.
While gonorrhea remains universally treatable, there is evidence of a weakening of current treatments, and there are no other approved medications in the wings. Should untreatable strains begin to circulate, we may soon find ourselves without an effective solution, although a new drug in clinical trials is showing some promise.
Meanwhile, yet another new CDC report, this one charting syphilis cases by State, reinforces data that syphilis cases have spiked 15%. In the State-by-State comparison, a CDC graph shows the largest increases are mostly located – you guessed it – in the South (congrats on your win, North Carolina, although your victory is a hollow one since Georgia, the perennial favorite State for syphilis, is not included for lack of reporting data). The data also indicates an increase in syphilis diagnosis among gay men that has persisted since the year 2000.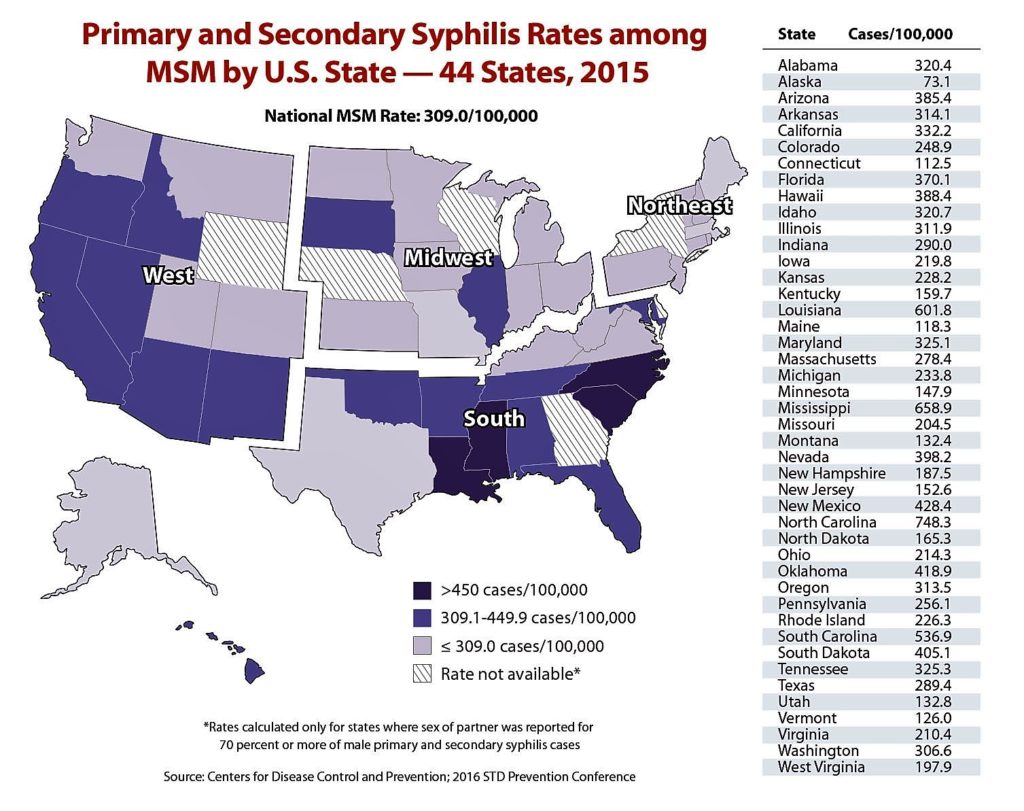 It isn't clear from the CDC report whether an increase in syphilis screening might account for the increase in reported syphilis cases. But still. "Although we have been treating syphilis effectively with penicillin for decades," said CDC epidemiologist Cyprian Wejnert, the presenter of the screening data, "the risks of not being treated include visual impairment, damage to the nervous system, and stroke."
TWO HIV ADVOCACY CAMPS OFTEN AT ODDS
And herein lies the tension. There are two distinct schools of thought on modern gay sexual politics and HIV, and too often they are loathe to overlap.
First, there are those, like me, who are thrilled that after a generation of mortal fear there are now ways for us to have pleasurable sex without condoms that does not pose a risk of HIV infection. It is just that sense of liberation that has propelled much of my writing, such as "Your Mother Liked It Bareback," and it has led to a welcome increase in conversations about the value of sexual pleasure.
And then, there are those who have been more cautious, pointing out the risk of STI's in general and among those using PrEP in particular. This has led to some acrimony. POZ science writer Ben Ryan, who has written quite a lot about PrEP, was blocked from the highly influential "PrEP Facts" Facebook page earlier this year for not adhering to group guidelines. Ryan had previously posted numerous articles that have taken a more circumspect view of PrEP or have reported on the prevalence of STI's, and his work continues to be posted and discussed in the group.
The new CDC articles on gonorrhea and syphilis do not correlate the increase in STI's to those using PrEP or to those who may have eschewed condoms because they are HIV undetectable. But that doesn't mean that people on both sides of a widening chasm between the cautious and the sex-positive won't try to score points from the CDC report or attempt to dissect its accuracy. Advocates trying to adhere to a singular message can be touchy. Been there, wrote that.
As for me, I'll switch to the combination platter, thanks. While I will continue to celebrate the breakthroughs that have given us more options to "fuck without fear," as the notable and quotable PrEP advocate Damon Jacobs likes to say, I'm going to dial back my cavalier posture about the risk of being infected with an STI. In light of mounting data on STI's, some of my own past writing makes me cringe.
The only constant in the world of HIV is change. I remember when taking an HIV test was politically incorrect, when I took AZT every four hours and, more recently, when I believed a simple case of gonorrhea was worthy of clever mirth. I've had an attitude adjustment.
While catching the clap might have once been an amusing rite of passage to me, it can have real and very serious consequences for someone else.
Mark
Tags: advocacy, aids, barebacking, gay, hiv, physician, politics, PrEP, research, serosorting, Sexuality, stigma, testing
Posted in Gay Life, Living with HIV/AIDS, My Fabulous Disease, News, Prevention and Policy | 1 Comment »
Monday, September 19th, 2016
When this blogger chose to join protesters at Chase Brexton's annual "Charm Ball" to voice concern over the direction of Baltimore's largest healthcare provider to the LGBT community, there was little doubt there would be some tension at the elegant affair.
Sure enough, urgent concerns were ignored and belongings were policed. There were stern warnings from security and more than one intimidating confrontation.
And that's only what happened between Chase Brexton and their own guests. Really. The organization can't seem to make a gracious move these days, even on their most elegant night of the year.
About thirty protesters, most of them patients of Chase Brexton, gathered outside Baltimore's Railroad Museum on Saturday night, waving signs to cars as they entered a private parking area. As guests made their way toward the entrance, protesters called out "Rehire! Reform! Replace!" in reference to rehiring the five managers who were fired in an effort to intimidate remaining staff out of joining a union, and to replace CEO Richard Larison for creating an atmosphere of embarrassment and distrust at the health center.
Soon, event organizers installed a black paneled curtain to partially block the guests' view of protesters. It was a terribly ironic sight, watching Chase Brexton's attempt to literally blot out their own patients from view, but we're dealing with an agency that has been tone deaf to community concerns for many months now.
Itta Englander, a Baltimore City resident who attended the event with her wife, had donned a lovely black gown for the Charm Ball, and even indulged in high heels, despite her pregnancy. She wanted to look great for her wife and for others at their table, all of whom were associated with a company that donates to Chase Brexton.
"I've been reading about what has been going on with the firings of managers there," Englander said in an exclusive interview. "We saw the protesters when we were driving in, and I wanted to talk to them. I know the situation has been really, really tough."
So, after being seated at her table and enjoying some of the program, Englander strolled out of the venue to have a chat with protesters. She listened to the concerns of several patients and met the wife of fired nurse practitioner Jill Crank, who spoke emotionally about the personal toll of the firings. Englander accepted a few printed flyers about the controversy and took some baked cookies to share with her table.
Those few minutes, and her sympathetic chat, would have harsh consequences.
When she attempted to re-enter the Charm Ball, Englander was stopped by organizers. "They wanted to know my name and my table number and see my ticket, all of which I produced. Then they said I was a 'disruptive influence' and they would not let me back in."
Itta Englander was treated as if her time with protesters had exposed her to something terrible, a fast-spreading stomach virus perhaps, and nothing short of immediate quarantine would protect the other guests from heaving their soup course onto reams of black taffeta.
Without her phone or car keys, Englander asked that word be sent to her wife that she had been barred from coming back inside. That's when event security decided to intimidate a second Charm Ball guest.
According to Englander's wife, who asked not to be identified, security came to her table and removed her from her seat for a tense chat. She was told that Englander had attempted to re-enter the Charm Ball "with contraband," and that she had "gone with the protesters."
Englander's wife could not have been more flabbergasted if she had been told that her partner had left the Charm Ball to join the traveling circus. But security wasn't done with her. "They wanted to know if I was going to cause a scene," Englander's wife said, "and they wanted assurance I would not be disruptive before they would allow me to return to my seat. They never told me Itta was waiting for me outside."
And yet she was. For more than thirty minutes, Englander uncomfortably stood in her heels on the sidewalk outside, waiting anxiously for her wife and finding nowhere to sit in her gown and rest. When she attempted to speak to Charm Ball organizers about her plight, they found her presence so noxious they literally turned their backs and walked away.
She eventually received help from the protesters, one of whom lent Englander a cell phone to contact her wife, who promptly came outside. The two of them left immediately.
"I know there are always two sides to an issue," Englander said about her charmless evening, "but when one side is so guarded and paranoid, they just come off as unwilling to listen, and even uncivil — even to their own donors or people who are part of your core group. There were a number of ways the whole situation could have been handled better."
There are few sights this blogger has witnessed in 30 years of HIV activism as outrageous as an organization literally constructing a curtain to hide their own, already marginalized patients from the view of donors. Or the smug smiles on their faces as they did it. I will not soon forget it, and neither should you.
It brings back memories of a generation ago, when HIV was new and ignorance was king, when fear and self-protection prevented the self-serving from hearing the facts of the matter, when the diseased unfortunates were hidden and ignored, when small-minded people simply turned their backs on needful voices.
But as has been clearly established, that kind of irony is lost on the leadership of Chase Brexton Health Services.
Mark
(Itta Englander and her wife have received no apology from Chase Brexton. No one from Chase Brexton responded to a request to comment for this story. Perhaps they will respond to your Tweet here.)
Tags: advocacy, aids, culture, gay, hiv, physical, physician, politics, Recreation, stigma
Posted in Gay Life, Living with HIV/AIDS, My Fabulous Disease, News, Prevention and Policy | 1 Comment »
Thursday, September 15th, 2016
The five managers who were abruptly fired last month without notice by Chase Brexton, Baltimore's largest healthcare provider to the city's most vulnerable populations, met for lunch earlier this week. It was the first in-person meeting of the group since their dismissal in early August.
They traded job search updates and mutual empathy. A couple of them had tentative leads, but finding positions with an HIV or LGBT component, areas in which they are all uniquely qualified, has been a challenge.
They were hopeful during their lunch, sharing laughs and maybe a little gossip about their former employer, but the shock of the last month still registered on their faces. They all know they may never have the opportunity to serve the kind of clients they adored during their tenure at Chase Brexton.
During an internal battle this summer over an effort by their healthcare practitioners to unionize, Chase Brexton leadership did something unthinkable for an agency founded as a community clinic for gay men.  They fired the five management-level employees, two of whom had worked for the agency for more than twenty years, in a transparent attempt to intimidate employees into rebuking the union. The cynical move backfired miserably when, a few weeks later, healthcare practitioners voted 87-9 in favor of joining the union.
The fired managers were Jill Crank, Catherine Fowler, Warren Conner, Bethany Henderson, and Ken Ruby. They received no severance pay beyond vacation days owed them. Their crucial expertise included serving LGBT people facing addiction, HIV, and medical issues surrounding gender transition. They all claim without hesitation that nothing in their personal records warranted their dismissal. None of their positions have been replaced.
During their lunch together, amidst moments of good humor, feelings of confusion and abandonment ran high. "I feel as if I have suffered a major loss in my life," said Catherine Fowler. "In one moment my job, my team, my co-workers, my work with patients, was all taken away from me.  It was a shocking, devastating event."
"My initial reaction was to run away from Baltimore because I felt like I was being kicked out of my own LGBTQ community," said Bethany Henderson. It has only been the support of her former staff, friends, and the community that has kept her spirits lifted.
Without exception, the former managers support the vote to unionize. But they know that these developments have lulled the community into a sense that leadership problems at Chase Brexton have been resolved – or that their personal struggles since being caught in the crossfire of the conflict will be forgotten.
"The biggest impact has been emotional, to be honest," said Warren Conner, who met his husband at Chase Brexton during his twenty-year tenure there. The couple recently bought a new home, intensifying the urgency for Warren to find work. All of their life plans have been put on hold. "I've had a job since I was 14 years old.  I have never not worked and being unemployed really plays with my self-confidence." At lunch, Warren's salad sat in front of him, untouched. "My anxiety has flared up quite a bit," he explained.
Even with their personal trials, the impact on their former patients weighs heavily on the fired managers. "We cannot forget that the people who will suffer the most in the end are not those of us who were fired," said Jill Crank. "It's the patients who lost their most precious health care advocates."
Since mounting a large protest in front of Chase Brexton's Mt Vernon location after the firings, local activists, including many associated with a dozen LGBT agencies that signed an open letter critical of Chase Brexton leadership, have continued to discuss further activism. Their demands include the reinstatement of the managers and the removal of Richard Larison, the mercurial CEO largely viewed as the architect of the anti-union efforts. His four-year tenure, according to staff reports, has been littered with vindictive firings and a high level of distrust.
Whatever the outcome of ongoing community pressure for change at Chase Brexton, it may have little impact on five lives that are forever changed — and on those they served with heart and dedication.
"I am trying to see the positives in this experience," said Catherine Fowler, "but at the end of the day it was a life-changing event that has been tremendously difficult."
Posing for a photo together following lunch, the five former managers initially seemed unsure of the emotion they wanted to project. One or two smiled at first, and then thought better of it. A moment later, independent of one another, they all settled into strikingly similar expressions.
Their faces were unified in defiance and pride. Only their eyes, caught in the worry of an uncertain future, betrayed them.
Mark
Tags: advocacy, aids, gay, hiv, physician, testing
Posted in Gay Life, Living with HIV/AIDS, My Fabulous Disease, News | 1 Comment »
Tuesday, September 13th, 2016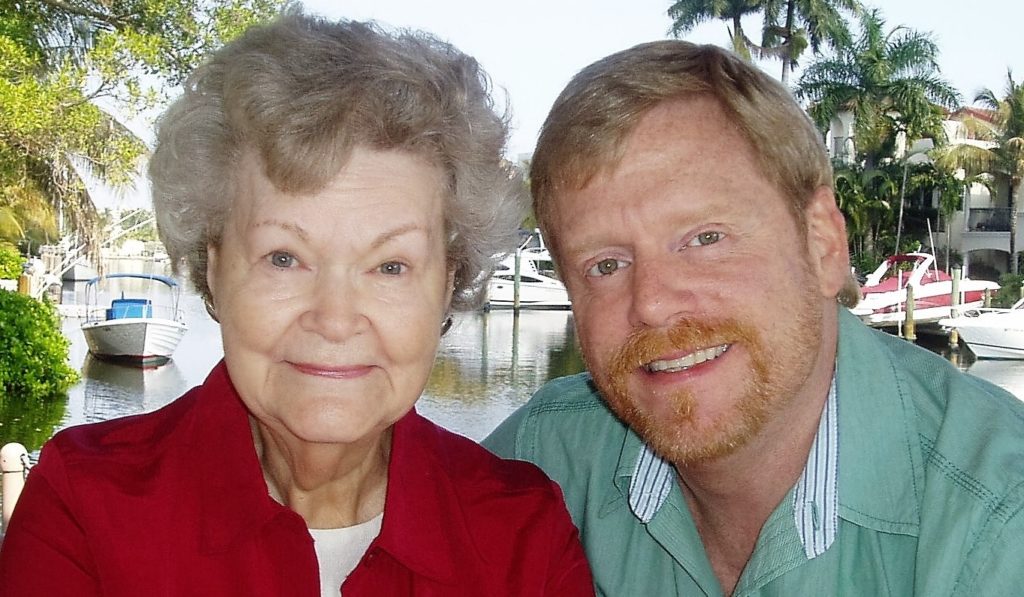 (My mother, Anne King, turns 90 this month. This story is my tribute, and you can hear her story in her own words in the video below.)
I was standing at the ticket counter of the movie theater and couldn't believe my ears. They were telling me that Theater of Blood, with the great Vincent Price, was rated "R" and they were not letting me in without a parent. I was a horror-movie obsessed boy of 12, and was inconsolable. "I won't look at any sexy stuff," I remember pleading, "I just came for the gore!"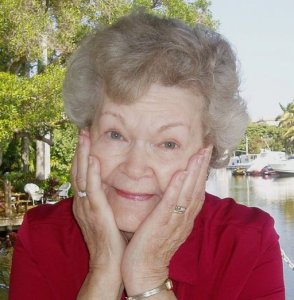 With visions of decapitations fading like an old blood stain, I made the long walk back home and exposed my broken heart to Mother, who made one of the grandest gestures of my childhood: she took me back for the late show. On a school night.
It wouldn't be the last time she had my back. Over the years she has proved herself a trustworthy ally, and this was never more true than in the 1980's, when gay men often lost their mothers — hell, their entire families — when an AIDS diagnosis was revealed.
Mom never abandoned me or my gay older brother, Dick (is there no gayer name than Dick King? Did my parents consult the Falcon Video Book of Baby Names?). I tested positive in 1985, and Mom immediately went to work educating herself on HIV.
My brother was spared HIV infection but suffered its cruelty nevertheless: his lover of 13 years, Emil, died of AIDS in the early, scorched-earth years of the epidemic.
In this video from 2010, I sat Mom down to find out things I've never asked before. What did she really feel when she found out I was positive? Did she believe I would die? Do mothers have a right to know? What advice would she offer other families? We also talk about the loss of Emil and the repercussions from it we still feel today.
(If your browser has issues with the video below, you can watch it on YouTube here.)
Mom is no expert. She isn't an AIDS researcher and she doesn't march on Washington. She just loves her kids and tries to understand what is happening in their lives and how she can help. If your mother is like mine, we have a lot to celebrate (or remember) this Mother's Day weekend.
Enjoy the video, and please, stay well.
Mark
Tags: Aging, aids, culture, family, gay, gratitude, hiv, Sexuality, stigma
Posted in Family and Friends, Gay Life, Living with HIV/AIDS, My Fabulous Disease | No Comments »
Monday, August 22nd, 2016
TO:         Richard Larison, CEO, Chase Brexton
FROM:     Your Executive Assistant
RE:         Five points about the recent unpleasantness
Sir,
I know you've asked me not to disturb you when you are sealed in your hyperbaric chamber. Regrettably, it has been days since you have emerged and there are developments. (Note to self: throw something over Mr. Larison's glass tomb before leaving office; the housekeeping staff is complaining again; use some of those stored AIDS Quilt panels Mr. Larison found "needlessly depressing.")
Your termination of the five managers here at Chase Brexton appears to have had an unintended effect. Rather than frighten the indentured ungrateful uppity low-level employees into rejecting their own unionizing effort, the firings appear to have emboldened them. It would appear they do, in fact, have minds of their own. And this, only days before their vote to unionize on August 25th.
At the risk of upsetting you again (I have replaced your shattered "World's Greatest Boss" coffee mug and cleaned the stains; my injuries were minor), allow me to enumerate five key developments of the last week.
1. A protest was held Friday. They don't like us.
Since I don't believe you can hear from within your sealed chamber (and if so, I swear to you that the existential cries of "why me?" and "what cruel hell is this?" were not coming from my cubicle), allow me to share the unsettling news that the protest against our union-busting efforts was spirited and well attended. It also included many members of the gay, lesbian, and transgender community for whom this agency was founded, which explains why no one in the executive offices has any idea who they are.
The media has caught wind of all this, I regret to say. Lots of stories that present our actions accurately in unfavorable light, including an Op-Ed in the Baltimore Sun by two of our own medical physicians (the doctors actually spill the beans on our efforts to limit doctor-patient time and cut salaries). A #SaveChaseBrexton web page with photo and videos exists, and the protestors and speakers look, well, empowered, although I know how you despise that word.
2. It appears we are screwing with the wrong people.
It was reasonable to expect that the recent terminations would be as uneventful as the past (two hundred? three?) firings during your four-year reign occupation tenure (I have prepared your weekly "Chopping Block" list; we can go alphabetically, pick someone at random, or I believe you enjoyed tossing darts at names). However, these recent firings appear to have galvanized employees, volunteers, and clinic patients alike.
The protest was attended by several elected officials, such as Maryland delegate Cheryl Glenn, who delivered a rousing indictment of our union-busting efforts. She also ended with a song that sounded communist to me; I can plant social media comments to that effect if you think it would be helpful.
3. Those union-busting advisors we hired might be actual criminals.
Yes, I know the three of you bonded over your shared love of hunting endangered species, but I have misgivings. It would appear that the two gentlemen who conducted our intimidation misinformation educational session about unions for employees, Martin Dreiss and Jon J. Burress, have faced charges between them ranging from fraud and conspiracy to embezzlement. I understand you find this endearing, sir, but we might consider avoiding these "union avoidance" fellows in the future. We have our own foggy legalities to negotiate, such as…
4. They found out we faked that letter to the patients of the nurse you fired.
You know that letter we sent to the patients of infidel sacrificial lamb nurse practitioner Jill Crank, making it look like she left all by herself and we totally, absolutely had nothing to do with it? Turns out people actually read the damn thing. They quickly deciphered the fact it wasn't she who sent it, probably due to the multiple spelling and grammatical errors.
We're not completely certain that faking a letter from Ms. Crank without her consent is precisely legal, but that ethical ship has sailed, I think you will agree.
Speaking of which, sir, may I add how delightful it is to conduct ourselves so freely, unmoored from complex concepts such as integrity or loyalty to Chase Brexton's community legacy! This is all a direct result of your terrifying brave leadership, Mr. Larison.
5. Our new committee to "rebuild trust" has people laughing. A great deal.
Regrettably, the new President of Operations position you announced carries the moniker of POO, which is a fair assessment of the resume of this new hire, if we're being honest. As vexing as you find the need for relevant experience, it appears that Mr. Joseph Lavelle, hired to smooth over staff conflict, has no LGBT-focused background, has no experience in a community-based clinical setting, and worked for gargantuan medical conglomerates that got sued a lot. But that's not the funny part.
If you venture beyond your nesting place office, you may hear giggling coming from "the minimals," as you call them. It seems that the staff email from Board Chair Carolyn Kennedy announcing the formation of an ad-hoc committee has been met with derision, if not sustained guffaws. The phrase "rebuild your trust" appears to be the big punch line. One might even say we are closing the barn door after the unfair labor practices horses have left, but I know you find popular expressions that do not end with "therefore improving our bottom line" to be most disagreeable.
Lastly, much of the attention now appears to be focused on removing you as CEO. Should this abomination occur, rest assured I will follow you, hyperbaric chamber in tow. You frighten me, yes, and you have single-handedly crippled our reputation throughout Baltimore, but my personal value system is so damaged I am actually willing to trust your stewardship despite all evidence to the contrary.
Which, come to think of it, would make me an excellent member of the Board.
Fearfully, endlessly,
Your Executive Assistant
(In the latest non-satiric news: Victory (for now)! The first group of Chase Brexton employees eligible to join the union voted on August 25 IN FAVOR of joining SEIU1199. And get this: the margin was 87 to 9. Moire than ever, it appears the tactics of management have backfired. Management will almost certainly attempt to contest the results, and this struggle may drag on, continuing to destroy the reputation of Chase Brexton. For the moment, employees have real reason to celebrate. They are unified. — Mark)
Tags: advocacy, aids, culture, gay, hiv, physical, physician, politics, Sexuality, testing
Posted in Gay Life, Living with HIV/AIDS, My Fabulous Disease, News, Prevention and Policy | 3 Comments »
Wednesday, August 17th, 2016
There's no way of saying this without it sounding like a humble brag, at best, so I'm just going to come right out with it.
My Fabulous Disease has won the prestigious "Excellence in Blogging" award from the National Lesbian and Gay Journalists Association (NLGJA). This is the second time my blog has been honored with this award, having won in 2014, the year the category was created. So if you're keeping score, that's two for three.
Evidently I'm too excited to do the humble part of the brag. My apologies!
The award is part of the annual Excellence in Journalism Awards, sponsored by NLGJA. They actually wield enormous influence, with members from outlets as varied as CNN to The New York Times to POZ Magazine and, well, little guys like myself. As stated in their press release this morning, "The NLGJA Excellence in Journalism Awards were established in 1993 to foster, recognize and reward excellence in journalism on issues related to the LGBTQ community."
One of the judges had this to say in awarding My Fabulous Disease their honor:
Mark S. King is one of the few people still doing blogging in the traditional sense, and he does it quite well. There's news, there's context, there's personal input and it's compelling and accessible. For example, his coverage of the ways

Charlie Sheen was discussing HIV

were spot on and unrivaled and I was delighted to revisit it as part of his nominated material. King displays excellence in HIV coverage year after year. 



But ultimately, this is really about you, my readers and those involved in HIV advocacy, because you are usually the topic of my writing. Whereas my blog was almost strictly personality-driven in its early years, I have enjoyed, more and more, shining a spotlight on the work of other people. Yes, I am still capable of an opinionated rant (and how I so love writing those), but it is clear to me that my blog's success it tied to the work of people just like you.
Just as exciting is the fact that HIV coverage was well represented this year, across the map of categories.
Placing second in the Excellence in Radio award was an important story from Jim Burress of WABE-FM, "Fulton County Doesn't Spend, Loses HIV Prevention Money," about the misuse (or non-use) of crucial HIV prevention dollars.
The amazingly prolific Ben Ryan (the "nearly naked AIDS advocate" I profiled a few months ago), was awarded second place for his POZ Magazine piece, "When Can We Expect PrEP 2.0?" It's a topic that is still very much on his mind.
"PrEP is a fast-moving train in the United States, with use rising dramatically in major cities," Ben told me about his win. "It's been exciting to cover the science behind this new prevention tool, from a molecular to a public health and sociological level. The news will likely keep getting better as new forms of PrEP hit the market in the future, offering a long-term injectable form and less toxic oral drugs. A major concern I have, however, is that PrEP is largely being used by white gay men in a select handful of major cities, such as New York, San Francisco, LA and Seattle. I anticipate that PrEP will effectively widen racial disparities in HIV rates in the coming years. If people wind up proclaiming victory due to a collapsed HIV rate among white gay men, what will happen to minorities? Will people lose interest in the HIV fight?"
Bisexual writer Heather Boerner (her sexuality bears mentioning, considering how "invisible" the B in LGBT can be) took top honors in the HIV/AIDS Coverage category, for her "Ongoing HIV Prevention/Treatment Coverage" for The Daily Beast and TheBody.com.
"I started my career in the LGBT press, writing for the now-defunct New York Blade," Heather told me, "so to win an award from NLGJA is especially meaningful to me. But it's also meaningful to me because the stories I submitted were all about HIV/AIDS, yes, but they weren't only about HIV/AIDS from an LGBT perspective. I will say that there's still so much to say and do and write about HIV–even more so now that more and more research is proving what some couples have known for years, which is that treatment really can prevent transmission, and there's no reason to be afraid of the virus."
Following Heather is second place in that category is Daniel Villarreal and Topher Williams for "'Trust Him?': Why Are The Images Debating PrEP Use So Consistently Shitty?" for Daniel's site, UnicornBooty.com.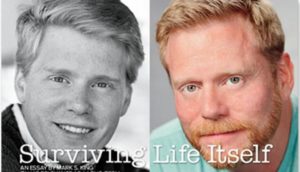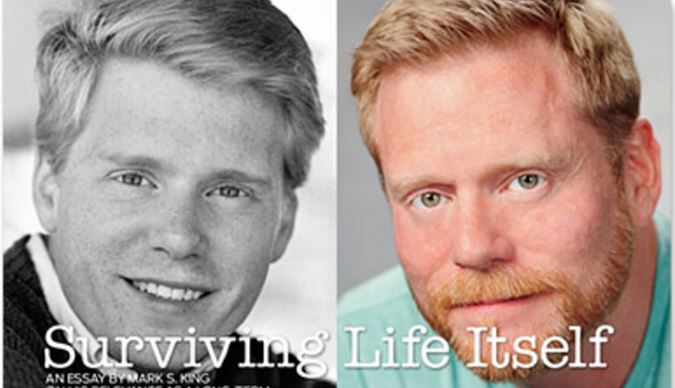 And in an embarrassment of hardware riches, I also won second place in the Feature/Editorial Writing category, for my POZ Magazine essay, "Surviving Life Itself," chronicling my life as a long-time HIV survivor. That particular piece was a real high point for me as a writer, and I am grateful as always to editor Oriol Gutierrez for his shepherding of my work.
Let's just consider this another opportunity for me to thank my literary colleagues, including many sites and editors who have supported the voices of people living with HIV.
Let's keep speaking up, y'all.
Mark
Tags: advocacy, aids, culture, gay, gratitude, hiv, physician, politics, PrEP, Sexuality, stigma
Posted in Gay Life, Living with HIV/AIDS, Meth and Recovery, My Fabulous Disease, News | 1 Comment »
Tuesday, August 16th, 2016
Jill Crank misses her patients terribly. And she is worried about them.
"The last thing I want is for them to think I abandoned them," Jill said. "I'm afraid they might not know what to do."
During almost nine years as a nurse practitioner at Chase Brexton Health Care in Baltimore, and more recently as their Assistant Medical Director, Jill had a caseload of about 600 clients. It included patients, largely from the LGBT community, who were being helped with mental health issues, HIV treatment and prevention, transgender health, and addiction and recovery services.
They are the kind of patients who rely on the trust built between them and their healthcare provider. They are often awash in social stigma and barriers to quality care. They count on people like Jill Crank.
"They trusted me, yes," Jill says. She is still finding it difficult to discuss them without getting emotional. "That trust translated into our making positive decisions about their health together. So many of them were in the middle of life-changing issues, like choosing to recover from addiction or deciding on new HIV treatment. These issues are not easily resolved by a quick fix-it visit with a new provider."
Those crucial relationships were abruptly broken last week, when Jill and four other management-level employees at Chase Brexton, the largest provider of clinical services to Baltimore's most vulnerable populations, were unceremoniously fired from their jobs.
All five employees had exemplary records of service, some dating back decades. They have been honored for their work, received glowing performance reviews, and had virtually no warning their careers at Chase Brexton were about to end.
That end came as the result of a chillingly vindictive move on the part of Chase Brexton senior management. With a union organizing effort underway by employees — who cite an unreasonable workload that is having an effect on the quality of patient care – senior management evidently tried one of the oldest, and most cruelly transparent, tricks in the playbook. They fired managers (who are not eligible to join the union themselves but might be seen as supportive of the change) in an apparent effort to intimidate those seeking to join the union.
To speak to those five employees, who were interviewed individually for this story, is to hear a litany of confusion and heartbreak. The word "devastated" is used by all of them. Without exception, they mention a deep concern for their patients, who were notified of the disappearance of their provider without explanation.
"I had dedicated my life to that agency," said Warren Conner, a case management supervisor who began his career at Chase Brexton as an intern more than 21 years ago.
His statement is hardly an exaggeration for someone who considered his professional co-workers part of his family. "I met my husband there, years ago. He was working in the mental health department. We've been together ever since. I really thought I would retire from there," he said.
Fired without severance pay despite stellar performance reviews, Warren fears for his future. The seniority he had achieved isn't easily translatable to the current job market. "I'm working on my resume," he said. "But I haven't looked for a job in 21 years. I'm not sure how to do it, honestly."
Ken Ruby, the fired Director of Psychosocial Services who devoted 22 years of his life to the agency, still has great pride in the agency and his work there, despite the circumstances. "Chase Brexton has been a huge player in HIV treatment and prevention," he said, noting their recent efforts to educate the community about the prevention strategy PrEP, the pill proven to prevent HIV transmission.
"I saw Chase Brexton helping to achieve zero HIV transmissions. That was our goal. I just don't see how that won't be slowed down, since several of us who were fired were really involved in setting up PrEP services."
"I had so many ideas, so many projects left to do," Ken said, and then his emotions well up again and his voice breaks. "I feel like I've lost a piece of me, and it's still there, in that agency," he said.
Brian Owens is Lead Organizer for SEIU District 1199, the healthcare and social service union that Chase Brexton employees are trying to join. He believes the firings were an attempt to "coerce and intimidate employees eligible to join the union," but that the move has backfired tremendously. "It has galvanized the employees to speak up for themselves and for their co-workers who were fired," he said.
Brian points to the unionization of Whitman-Walker twenty years ago, the Capitol's largest provider of HIV services. In that case, management allowed union organizing to take its course without their interference.
By contrast, Chase Brexton employees received an email earlier this month from Richard L. Larison, the now-embattled CEO, urging them not to join the union and promising educational sessions that would convince them not to. Instead, those meetings have become an outlet for employees to express their outrage over the dismissals.
Community backlash has been swift and unified. More than a dozen local LGBTQ organizations have signed an open letter posted by FreeState Justice denouncing the firings and urging Chase Brexton to support the rights of workers. A petition stating that CEO Larison is "failing the community" and calling to reinstate the fired employees has already gathered more than 1,000 signatures.
And coming on Friday, a community protest is scheduled on the steps of Chase Brexton's Mt Vernon location. Even Maryland State Delegate Maggie McIntosh has posted her displeasure with the union-busting, asking Chase Brexton to "rehire the terminated employees and allow the union election process to proceed free of intimidation or interference."
What makes the union pushback by Chase Brexton management so curious is the fact that unionizing is just the sort of progressive value that one would expect from an agency that was founded as a health clinic for gay men. "At this point," said union organizer Brian Owens, "the folks who are running Chase Brexton do not share those progressive ideals."
That shift is being laid firmly at the feet of CEO Larison, who is widely viewed as having abandoned the collaborative culture Chase Brexton once enjoyed, replacing it with a hard-hitting management style that has seen the departure or firing of dozens of employees at every level during his four-year tenure. His office did not respond to an interview request and there has been no formal response to recent events from senior management.
The silence has left the five terminated employees to sort out their emotions, and their lives, on their own. "Over the past week I have felt sad, angry, and extremely frustrated," said Catherine Fowler, a nurse manager who was fired. "I'm very concerned for my patients, for my nursing team, and for the organization and its future."
"I don't want to go somewhere else," said fired programs manager Bethany Henderson. "There's nothing else like this. I want my job back. I would go back in a heartbeat."
Others are not so sure. They are conflicted, caught between wanting to support the efforts to reinstate them while still feeling the bruises inflicted by an agency they no longer trust.
They are not paralyzed by their confusion, however. The five employees have retained an attorney who has filed action with the National Labor Relations Board in an effort to stall the terminations, citing unfair labor practices.
Meanwhile, at the main offices of Chase Brexton in Mt Vernon, where all five of the former employees worked, the main pavilion is undergoing repairs. The loud and messy activity is a fitting metaphor for the turmoil the agency is experiencing.
Enormous jackhammers are destroying the foundation. Bulldozers are collecting the concrete debris. The destruction is reverberating through the underground garage and thunderous shudders can be felt in the offices several floors above.
The sound is deafening.
Tags: advocacy, gay, hiv, physical, physician, politics, PrEP, recovery, stigma, testing
Posted in Gay Life, Living with HIV/AIDS, My Fabulous Disease, News, Prevention and Policy | 5 Comments »