Posts Tagged 'gratitude'
Monday, November 10th, 2014
When Mary E. Bowman stepped to the stage five years ago at SpitDat, an open mic night in Washington, DC, she was 20 years old and terrified. She was about to perform "Dandelions," her first poem to reveal a secret that her own family had long kept quiet: that Mary had lived with HIV since birth, the result of a mother addicted to drugs who died when Mary was only three.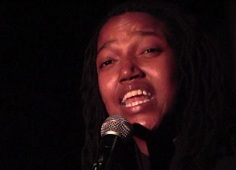 "I had not memorized the poem yet," Mary told me, "and the paper I held was shaking. It is usually kind of a loud environment, but when I started to read, the room went silent. That made it even more nerve-wracking."
Mary was nervous about the audience response, about what they would say, and if any of them would even be her friend once her poem was done. She needn't have worried.
"It was such a loving environment," she said. "It was so accepting, like a family. When I was done, everyone applauded. I walked to my seat and a young lady was crying, and all she said to me was 'thank you.' I realized the poem wasn't just about me. It was about other people, too."
"Dandelions" explored her feelings about the mother Mary hardly knew, a loss that Mary has felt deeply her entire life. "I was eventually raised by my biological father," Mary explained. "He wasn't married to my mother. He would come to see me when I was a baby and find me on the sofa alone… and my mother out of the house."
Mary's father witnessed the scene "far too many times" and took the child home to his wife, who fell in love immediately and raised Mary as her own.
Mary's talent lies not only in her poetic words, but the sheer passionate force of the emotions behind them. It's impossible to watch her and not to be moved. She grabs you by the heart and doesn't let go.
Today, Mary works in policy and advocacy at The Women's Collective in Washington, DC, but only after spending her younger years without very much social support for her status. "My family was very quiet about HIV," she said. "Even when I was at the hospital growing up, I didn't have an outlet to talk about it."
Things have changed. In addition to her advocacy work, Mary has performed at HIV conferences and for events such as AIDSWatch in Washington. Her work as a performance artist and poet is a unique niche among young advocates, but it is when working with other women that the loss of her own mother sweeps over her.
A lot of the women have drug addiction histories. They have had their children taken away. "They are my support system," Mary says, "and it reminds me that my mother isn't here. They tell me stories. I just wish someone had saved my Mom as well. She didn't have the services available to her that they do now."
Working with these women has been a melancholy gift to the young artist.
"I've been caught up in emotion several times, when performing for women," she says, and their bond has become her only connection to a woman lost to time and sad circumstance. She pauses to consider the many faces of the women for whom she has recited "Dandelions."
"They are my mother," she adds.
Mark
Dandelions
A dandelion in the midst of rose bushes would stick out like a sore thumb to ignorant souls
But I know the road this dandelion endured
This weed that all gardeners want to destroy is more appreciated by God than any seemingly beautiful bush of roses
Though that misunderstood dandelion wont for long last
Let it be known that God gave it the role of the outcast for divine importance
My mother was a dandelion in the midst of roses
Ignorant of her purpose she uprooted her soul and unknowingly left herself for dead
It has been said that my mother when above the influence transmuted broken hearts into smiles
All the while dying on the inside
AIDS didn't kill my mother
It put her at rest
Now this song bird whistles in the key of silence
And I the latter of five write poems documenting the struggle unknown to my family
The sickness she denied lies in my blood with a lesser value
People speak I don't know how you can live with knowing nothing but owning the growing disease that your mother for so long fought
But see that's the difference between a rose and a dandelion
Roses were created with thorns to warn hand approaching without caution
Dandelions were not given that option
But they were created by an all knowing God
And that all knowing God created dandelions with the strength to withstand ignorance and hatred
Dandelions live in this matrix of life understanding the price
Roses live like the world was handed
Dandelions take the world and won't leave a rose stranded
But my mother died before she got the chance to realize that dandelions are blessings in disguise
She I dare say died before her time
That thought lingers in my mind conflicting my belief in the divine
My mama raised me in the faith that the day God sweeps you away is a day proclaimed way before the manifestation
But I can't help but experience devastation knowing nothing about the woman who carried me toting guns in the defense of my father
It is even harder knowing nothing about her but knowing the reason the hospital has become my second home is because this dandelion
chose to roam with the buffalo
But I seek serenity in the fact that she just didn't know
That she a dandelion was just as beautiful as a rose
And I will go forth knowing my purpose as a dandelion
This life is worth all the crying and all the dying I have to do just so someone in my shoes can live
I will gladly give myself as the sacrifice if it means that all the dandelions in the world become viewed as more than the consequence of sins behind closed doors
You can lay me on my back and present me life less to God if it means that dandelions with unseen scares will not be viewed as odd
But as gifts from God to show the world that beauty lies not in the pedals of flowers but in the power of unconditional love
And in the strength of the untouched, un-hugged, sometimes unloved but most important of all un-budged dandelions

Tags: aids, culture, gratitude, hiv, recovery, Recreation
Posted in Living with HIV/AIDS, My Fabulous Disease | No Comments »
Monday, September 29th, 2014
I have twenty staples in my back holding an incision together. It hurts.
Just making that rather gruesome statement leaves me feeling conflicted. Yes, I want sympathy. Yes, this pain has been a constant companion for the last two months, from throwing out my back again to discovering from an MRI that a nerve was being crushed to a serious back surgery and then a slow recovery with more pain than I bargained for.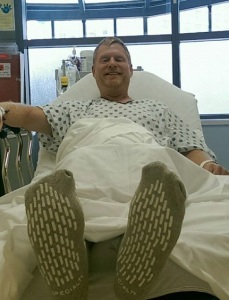 But the self-indulgence bothers me. How can we possibly complain, about anything really, in relation to the trials of others?
It reminds me of the 1980's, when there were so many deaths from AIDS that we couldn't grieve properly for individuals losses. The problem with living during that time, and seeing such mortality, was that everyone was doing it. There was no room in our aching hearts to feel for them all. And how in the world was I supposed to feel sorry for myself, the one with HIV who was healthy and alive?
Soliciting sympathy is a perilous enterprise. I'm That Funny Guy with HIV. Revealing that I'm hurting and feeling miserable feels like I'm going off-script, that these words don't belong on this blog, that you'll see me as self-centered and a whiner, that I'm hurting "my brand" and web traffic will suffer. But mostly, that my selfishness will become apparent, or at least show more than usual.
The self-pity comes and goes, like the muscle spasms, like the ocean of pain that ebbs and flows, like my own attitude toward what has happened to me, or what is yet to come. It's a kaleidoscope of impatience and gratitude and hope and anger. So I don't talk about it much or I make light of it and try to keep things in perspective.
During my hospital stays these last weeks, I witnessed true medical emergencies, and saw other patients awaiting care who clearly were more frail, and more afraid, than I was. Meanwhile, I was cracking jokes with the nurses as I was being prepped for surgery and looking forward to the bliss of sedation, as any red-blooded addict in recovery would. I liked the attention, the drama of something serious underway, and how, at least for a few hours, it was all about me.
But then the surgery happened. And it isn't funny anymore. And I understand the legitimate use of oxycodone. And I can't put on my own socks.
So, for long periods of time during each day, I don't care about the suffering of others or the inhumanity of war or the latest HIV infection rates. Because what I am going through right now hurts. And it's really hard.
And I want a pain of my very own.
It is that very realization, of wanting to hold tight to something shared by no one else, that shatters my selfishness. Because if there's anything I believe in, it is that we heal and strengthen by sharing our common challenges. Whether it is living with HIV or a death in the family or a breakup, we get stronger when we talk about it.
I have a folder of special emails called my Rainy Day Folder, and in it are messages I have collected over the years. They are from people all over the world thanking me for a posting on my blog or sharing their own stories with me of stigma or fear or loneliness. And during this entire experience of mine, I have neglected to do the very thing for which that folder is intended: when I'm feeling low, read some of the emails and take heart that I'm making a difference by sharing my truth or offering advice.
So, this morning I opened the folder and began to read. And one piece of advice, something I offered repeatedly to others who were experiencing misfortune, stunned me with its precision and irony. "You are going to get through this," I said, more than once. "And one day you are going to be able to say to someone, 'I know what you're going through. I understand. And this is how I got to the other side.'"
Seeing the intersection of hurt and healing in those emails released something in me. The really good cry that followed was about me, and them, and all of us.
And I felt no pain at all.
Mark
————————
Update: The staples have been removed, and the surgeon was practically gleeful during our appointment that I am walking nearly normally. He said that during surgery he was alarmed by the nerve damage and he feared for my mobility. So I dodged a bullet, thanks to taking fast action, getting good advice, and walking (or limping) through the experience. Thanks for all the kind messages of support. I'm on the mend.
Tags: culture, gratitude, help others, physician, recovery
Posted in Living with HIV/AIDS, My Fabulous Disease, News | 6 Comments »
Monday, December 30th, 2013
The year 2013 was a game changer for My Fabulous Disease, and I want to thank you for your clicks, comments, and shares.  I have more confidence as an advocate and a writer, thanks to you, and traffic for this blog more than doubled over last year!
I'm bad at predicting which posts might resonate with readers. My philosophy has always been, "if you build it they will come," and the rest is up to you. Apparently you have very eclectic tastes, my friends.
In ascending order, the Top Ten Postings of 2013 are…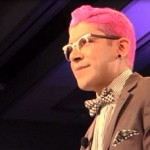 10. The Inspiring Advocates of the 2013 United States Conference on AIDS. This is a rollicking video recap of the annual event, produced by the National Minority AIDS Council, that brings together the very best our HIV/AIDS service community has to offer. Public health and pharma are there, of course, but I'm always thrilled to meet those who are doing the work on the ground, for local community-based organization working with scant budgets but tons of heart.  This video includes a discussion about the generational divide among people with HIV, interviews with multiple movers and shakers, marching bands, and Mardi Gras pageantry.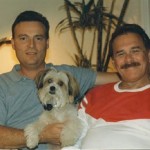 9. An AIDS Death in the Family.  Drawing from my book, A Place Like This, I have revisited the night my brothers' longtime partner died from AIDS, and the surreal haze that surrounded the occasion.  It is about loss, yes, but also about how we cling to social habits during the darkest of times to attempt to normalize things that feel anything but normal.  A dying man offering a "parting gift" to me, conversing as if he won't be gone in a few days, and the dreadful phone calls that a grieving lover must undertake. Yes, it's rough.  But it's life… and death.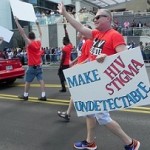 8. Two Minutes of Advice on Testing HIV Positive. This is a clever social media campaign: Healthline, an online health community, has asked people who have been living with HIV to create videos for those who have recently tested positive, known as "You've Got This." Think of it as "It Gets Better" for those with HIV. Of course, I had to create a video in my own peculiar way — something that demonstrates the sense of humor that has served me well over the course of 30 years living with HIV. There are now quite a few videos in this campaign with a variety of messages, and I encourage you to visit the Healthline site; you might find the message you or someone you know really needs to hear.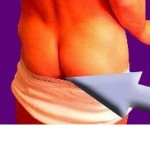 7. Probing My Anal Phobia.  I cannot believe I told you these things, which might be one reason this essay is a personal favorite of mine. Maybe this is about facing your fears, because I hate talking about… anal things. So what did I write about? Anal sex, cleanliness, colonoscopies, and the most outrageous douching disaster I have ever experienced. Yes, that's right, I went there. And the results will either have you laughing or finding out how to unsubscribe. Sometimes, I just need to write things that are on my mind and try to block out the fact that my Mom follows my blog. Enjoy!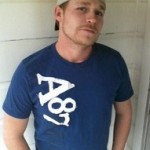 6. The Increasingly Strange Case of Uncle Poodle. Long before the Duck Dynasty controversy blew up, another popular reality show had an off-camera moment that caused quite a stir. Uncle Poodle, the gay uncle from the reality show Here Comes Honey Boo Boo, came out in a printed interview as HIV positive, and further claimed that he had been infected by someone who did not disclose his status — and who went to jail as a result. The details, however, are murky, and say as much about shame and HIV stigma as they do about criminalization laws.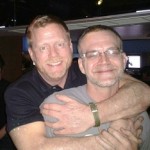 5. HIV and Gay Media: The Vanishing Virus. I suppose I have a lot of nerve. After having the honor of being included in an invitation-only summit of LGBT media representatives, I spend much of my time at the event hounding them, on video, about why they don't write about HIV more than they do. Fortunately, the participants were honest, thoughtful, and quite candid in their responses.  The event was co-sponsored by the National Lesbian and Gay Journalists Association and the video was featured on the main page of their site, so I suppose all is forgiven!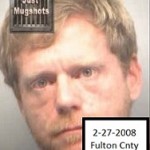 4. Surviving Two Epidemics: AIDS and Meth.  My history of crystal meth addiction and recovery isn't something I am ashamed of, but I don't write about it as much as I once did. The whole recovery process feels almost too precious to share. But when I was asked to share my story for an ongoing feature in Positive Frontiers about gay men in recovery, it just felt right. This essay is my truth, and maybe it will speak to someone at a time when they are ready to make a change. For information on crystal meth recovery, visit http://crystalmeth.org/.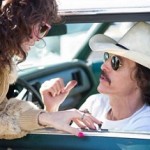 3. The Beautiful Sadness of Dallas Buyers Club. If anyone has a chance of stealing away an Oscar from Chiwetel Ejiofor of 12 Years a Slave this year, it is Matthew McConaughey, who is transcendent in this illuminating look at one straight man's response to the lack of FDA approved HIV medications. Some have criticized the film for not showing the impact of gay activists, but that's part of the point of the film: this is the story of this terribly damaged straight man, and how his prejudices were (somewhat) overcome through his own advocacy, as self serving as it may have been. You can count on one thing: Jared Leto, who played a transgendered friend, will be taking home an Oscar for Best Supporting Actor.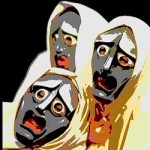 2 (tie). Stop Bludgeoning Young Gay Men with Our AIDS Tragedy. I thought I could say these things that other folks — HIV negative or young gay men themselves — would be crucified for saying. I was wrong.  I got crucified, too. Fortunately for my sensitive ego (yes, angry comments still hurt my feelings), many others understood that our history is important and vital to preserve, but it's not a prevention strategy for the landscape of today. This was more primal scream than writing for me.  Perhaps I should learn to count to ten?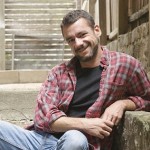 2 (tie). The Private War That Killed Spencer Cox.  It's kind of amazing to realize that Spencer, an early activist with ACT UP New York that went on to found Treatment Action Group, died only last December. So much has been written and done in his honor, including ongoing public forums on either coast that address PTSD among people with HIV/AIDS, and how we as a community can best address their (our) needs. This essay, posted soon after Spencer died, explores some of those issues, including trauma, loss, and addiction, all of which Spencer himself wrote about before his untimely death at the age of 44.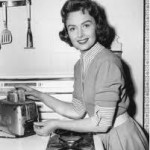 1. Your Mother Liked It Bareback. I had the title before I wrote the piece, and that's probably a terrible thing to admit, because the title alone incensed people (The Huffington Post, which carries my content regularly, refused to post it at all). Another primal scream put on paper, an outgrowth of complete frustration over our refusal to admit that there are other "protections" against HIV that do not include condoms. Despite applauding those who do use condoms more than once in the piece, I was accused of "promoting" barebacking and received my favorite name-calling moment of the year, as a "vile merchant of death." Even when faced with the facts about undetectable viral loads, or PrEP, some who read this article fell back on 40-year-old worries: "you could get an STD!" Honey, if the worst we have to fear these days is the clap, then sign me up. That just makes me feel nostalgic.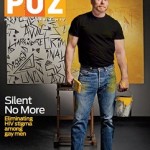 But wait! The Real Winner of 2013: "The Sound of Stigma." When POZ Magazine asked me to contribute a cover story on HIV stigma among gay men, I had no idea it would become my most widely read essay of the year, by far, without even appearing on my own site.  Even more surprising, to me, because the piece is such an indictment of how gay community turns against its own ("We are AIDS itself."). The posting of the story on Poz.com has been shared 2,500 times and has more than 150 comments, ranging from emotional to angry to heartbreaking. I am proud and yes, humbled, that the article contributed to such an important conversation.
Have a bright, joyful, and healthy 2014, my friends.
Mark
Tags: A Place Like This, Aging, aids, barebacking, criminalization, culture, family, gay, gratitude, help others, hiv, meth, physician, politics, recovery, serosorting, Sexuality
Posted in Family and Friends, Gay Life, Living with HIV/AIDS, Meth and Recovery, My Fabulous Disease, News, Prevention and Policy | No Comments »
Friday, December 20th, 2013
(I can't resist posting this each Holiday Season. The video below is my very favorite, of the more than 60 I have produced over the years. Enjoy!)
My mother's home here in Shreveport, Louisiana, was fraught with excitement last week. Christmas decorations littered the living room, the almond scent of cookies filled the air, and last minute phone calls and arrangements made it all feel like a major production was underway.
And there was. The event that had everyone scrambling was held on a Sunday afternoon, when siblings and extended family arrived for the taping of The 'My Fabulous Disease' Holiday Spectacular.
Now just take that in for a moment. My family was enthusiastically participating in a video about my life with HIV. And they were much more concerned with choosing a fun holiday outfit than being publicly associated with their HIV positive relative. For them, sitting down for an interview about my HIV status, well, that was the easy part. They had no problem being candid about my HIV, as you will see.
I am an extremely blessed and fortunate man.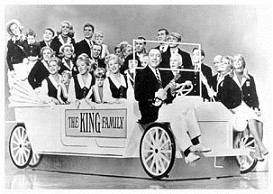 When I was young, I remember watching "The King Family" on television (right), a big happy bunch that sang really well and wore lots of matching outfits. I was starstruck, and always wondered if that King family might bear some relation to mine. And if they didn't, would they let me come be on their show anyway?
Well, today, I'm proud of my own family for displaying our dubious talents, and by going a big step further by discussing the importance of supporting those of us living with HIV/AIDS. For far too many, the difficulty in disclosing our status — or the result of doing so — has distanced them from the people they need most during times of challenge.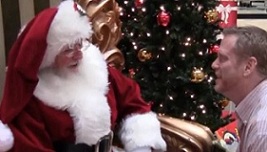 The Holiday Spectacular includes some family greetings, a cooking segment with Mom (you'll want that divine almond scent wafting through your home, too), some holiday drag, a surprise here and there, and even an appearance by the big man himself, Santa Claus.
You may remember my mother from "What it Feels Like for a Mom," a bracingly honest video created for Mother's Day. You might also remember my gay brother Dick, who made an It Gets Better video with me. He was also one of the main subjects of the award winning "Once, When We Were Heroes" posting I made for World AIDS Day several years ago. But today, you're also going to meet sisters, nieces and in-laws who have special holiday greetings just for you.
Enjoy the holiday special, my friends. I hope you'll share it with anyone that could use some holiday cheer, or needs a reminder that they are loved. And as always, please be well.
Mark
p.s. As promised in the video, here is the recipe for Mom's Christmas Cookies. I'm certain they're fantastic for your t-cells.
MOM'S CHRISTMAS TREE COOKIES
(Note: Mother uses a MIRRO Food Press, a device that must have been manufactured during the Eisenhower era, judging from the faded instruction manual she still keeps handy.
I found one on E-Bay for you
for less than four bucks, or you can use a more modern appliance, if you must. I don't guarantee the cookies will taste the same!)
Time: 10-12 minutes… Temp: 375F… Yield: 7 dozen
1 cup shortening
3/4 cup sugar
1 egg
1/8 tspn salt
1/4 tspn baking soda
1 tspn almond extract
2 1/4 cups sifted flour
Green food coloring
1. Cream shortening, adding sugar gradually
2. Add unbeaten egg, dry ingredients, flavoring, and a few drops of food coloring. Mix well.
3. Fill the cookie press and form cookies on ungreased sheet. Sprinkle with sugar and bake.
4. Frost and sprinkle something fabulous on top of them (this is Mom's provocative departure from the original recipe. That's just how she rolls.).
———————————————————-
Tags: acting, culture, drag, family, gay, gratitude, help others, recovery, Recreation
Posted in Anita Mann and Acting Gigs, Family and Friends, Gay Life, Living with HIV/AIDS, Meth and Recovery, My Fabulous Disease | No Comments »
Wednesday, October 30th, 2013
I don't write about my drug addiction very often anymore. There's no shame there; I'm really proud of my recovery process. It just seems too delicate, too precious to share as publicly as I do my journey with HIV. That's interesting, considering of the two diseases, my addiction is far more likely to kill me. So, when a member of The Tweakers Project invited me to contribute to an ongoing column in Frontiers magazine that spotlights people recovering from meth addiction, I felt it was an appropriate venue to briefly share my experience. Here is my column as it appeared in Frontiers:
I thought I had a right to get high; that I deserved it for all my pain. I figured any gay man who suffered through the 1980s needed to medicate. Living in West Hollywood as a young man, I was dodging bullets in a war zone, busily planning memorials and attending town halls while hoping to God I wasn't next. My prayer was answered but came with a price — watching scores of men die around me.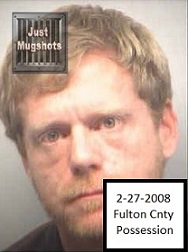 Pop a pill. Snort a line. Check your nose and visit your friend in the ICU. Maybe others found healthier ways to cope, but I wasn't equipped for the onslaught of mortality, the preachers on television proudly announcing the evidence of God's wrath against people like me, the dire news that no medications could combat this plague and my own HIV-positive test results. I couldn't comprehend my emotions, much less face them. So when treatments improved years later and the dying abated, I felt entitled to celebrate.
Pop a pill. Smoke a bowl. Stash the drugs and get back on the dance floor. That's when I knew I was a drug addict. When any occasion qualified. Whether we were dying or living, I was high. Maintaining a functional existence slipped away, just slowly enough not to alarm me, as if the drugs were quietly sneaking out the door with my life. And along with it, all those broken promises it made about euphoric deliverance and endless nights of pleasure.
There wasn't a single event that brought it to an end, because the truth is my recovery from drugs has been uneven and imperfect. Through the help of professionals and fellow addicts, I have slowly gathered the tools I need to remain clean and sober. Vigilance. Patience. And more honesty than is ever comfortable to me.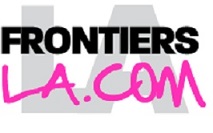 For the last 10 years I've been climbing back out of a hole I had finally stopped digging. I've managed to locate the man I had once hoped to be. I have found my joy again, which is truly the guiding emotion that helps me remain clean. I have come to terms with surviving AIDS and for living when so many worthy men did not. I have forgiven myself for having such good fortune and responding to it by sticking needles in my arm.
Today, my health and recovery are primary to my daily life. I have regained gifts and talents that had laid dormant for many years, and I use them in the service of others.
As a writer and HIV activist, I'm known for my sense of humor. But I'm dead serious about my addiction. I don't want to go back there. I love this life too much.
Mark
Photo credit: Fulton County Sheriff Department, after my arrest for drug possession in February of 2008. If you have an issue with substance abuse, help is available. Consider programs like Alcoholics Anonymous, Narcotics Anonymous or even Crystal Meth Anonymous (find out more about 12-step programs here and if one would be right for you), or check out reviews of treatment centers available at TheFix.com.
———————————–
Other Posts on Drug Addiction:
"The Crystal Meth Connection of the Gay Porn Killer." If ever a posting had enough searchable Google words, this might be it. A look at the Canadian accused murderer and why his alleged meth use made sense to me.
"My Muscles, My Disease: A Snapshot of Drug Addiction." How my body-conscious lifestyle only fueled (and still reminds me of) my drug addiction.
"The Long Road Home from Relapse." Assessing the destruction of a harrowing relapse as I drive a thousand miles home to family.
————————————
ALSO…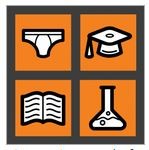 He calls it an exhilarating "exercise in perversion," but I call it fascinating. A prominent gay health advocate who blogs anonymously as Promiscuous Gay Nerd asked himself the question, "What makes sex good for me?" To find out, he created a spread sheet and then tracked every sexual detail of 50 encounters (43 of them unique, living up to his promiscuous name). Reading his analysis and viewing the spreadsheet in all its grinding glory is a lesson in gay sex, pursuit, and why we chase "the strange" rather than "the intimate." More ironic is the fact that the blogger rates the more connected and intimate encounters as the best ones. Might there be a lesson there about hanging up his promiscuous lifestyle and finding an ongoing partner? "I had boring sex with boyfriends sometimes, just as I have boring sex with strangers sometimes," he told me in an online comment. "Perhaps that's why all my exes are exes! I look forward to finding a man who can change that."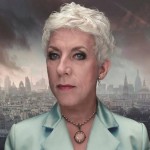 "Travels With My Nephew" is a new book of fiction that covers the life of Dorothy DeMoore, a proper British woman with enough Auntie Mame in her bones to satisfy her gay nephew. Their adventures take them back and forth across the pond, as her horny nephew samples love and Dorothy learns lessons about cabarets and gay rights. The story is told by Dorothy to the writer of her memoirs, and the interplay between the two as she weaves her tale provides droll entertainment. Curiously, the occasional references to the dawn of AIDS seem out of step with an otherwise pleasant comedy of manners. But no matter — author Guy Wilson (of the Wilsons Arts Project, which has produced the book as a theatrical musical) keeps things moving at a fun clip. The cover photo of Dorothy (above), I might add, looks suspiciously like Guy's husband, Nic Wilson. Just sayin'.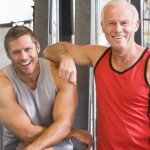 Our favorite poz fitness and nutrition expert Nelson Vergel (people still write me about the funny and informative video he and I did together, when Nelson raided my fridge to teach me a lesson) is involved in a new health site for men, ExcelMale.com, that provides nutrition and supplement information and forum chats with other people. It is not specific to HIV but does have great info. It offers a free membership to participate in postings (and they do hope you'll purchase their products), but I was able to wander freely on the site and get good info without signing up.
Tags: gay, gratitude, help others, meth, recovery, Sexuality
Posted in Meth and Recovery, My Fabulous Disease | 5 Comments »
Tuesday, July 16th, 2013
You haven't lived until you have hosted a game show in a cemetery. There I was, laughing and being silly while standing directly over the remains of more than 25,000 of the dearly departed. And I was doing it with the authorities.
When I asked the president of Congressional Cemetery, Paul Williams, if he would play a game with me on camera for this blog, he took it all in stride. I even suggested he use the top of a gravestone as a buzzer, so he could punch it whenever he knew the answer to a question. He hardly batted an eye.
"You have to have a sense of humor to be in this industry," Paul told me after a lightening round of "Are you smarter than a Cemetery President?" (Are you? Watch my video blog and find out. Paul's answers, when wrong, are hilarious.)
Because my blog has always been about living joyfully with HIV, perhaps this video brings that philosophy to its logical conclusion: accepting the passing of our lives with gratitude and happiness.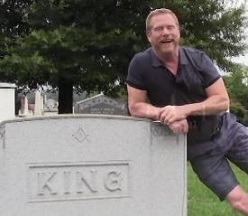 During our rollicking tour of the historic cemetery, you're going to get a quick lesson on one of the pioneers of gay rights buried there, Leonard Matlovich, and his contributions to HIV/AIDS awareness before his death in 1988. If you haven't heard his name before, or haven't thought of him in some time, listen up. His legacy deserves our attention.
You'll also learn about some mysterious happenings around the gravesite of a certain former FBI director, involving high heels and mysterious visitors keeping vigil. Yes, really.
I'd like to thank Paul Williams and hope you will visit the Congressional Cemetery site. If you're in the neighborhood, don't miss their costumed 5K run through the cemetery ("Dead Man's Run") held every year.
Thanks for watching, and please be well.
Mark
——————————————————–
PLUS…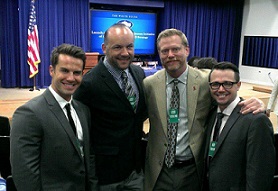 At a recent White House event to announce their "HIV Care Continuum Initiative" (more on that later), I was pleased to join friends old and new, including three men involved in reducing HIV stigma, a huge issue to me as you know. Pictured (left to right) are the dapper Tyler Curry, founder of The Needle Prick Project, a campaign to create dialogue on what it means to be HIV positive today; Alex Garner of NMAC, who is the former editor of Positive Frontiers and a big part of the brain trust I'm constantly accessing for my writings; myself; and the witty Chris Richey, co-founder of The Stigma Project, which educates about HIV stigma through social media and advertising.
Tags: aids, culture, gay, gratitude, hiv, Recreation, Sexuality
Posted in Gay Life, Living with HIV/AIDS, My Fabulous Disease | 10 Comments »
Thursday, November 15th, 2012
Richard is handsome and adorably shy. His sister began emailing me a few months ago, wondering if her brother might enjoy the HIV Cruise Retreat, because he isn't able to disclose his status comfortably in his fairly small town.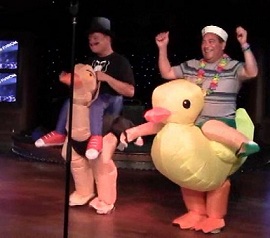 On the last night of the cruise I gave him an award for "Sweetest Backstory," explaining to the crowd that his cruise ticket was a Christmas gift from his sister, who clearly loves him very much (the awards are really just a silly way to acknowledge various people on the ship). He accepted the award with tears streaming down his face, while dozens upon dozens of new friends applauded heartily.
It is that fellowship, that embrace of our lives and all that we are, that best describes the week-long event on the high seas.
For seven days, I lived in a state of enhanced gratitude. For my life, my health, and for the people who organize the retreat.
Sailing from Ft Lauderdale to various islands of the Caribbean, the Cruise Retreat included more than 200 gay men, women and our supporters. We feasted on non-stop food and the loving embrace of friends old and new.
Along the way, there were games, shore excursions and even budding romances. The protective walls that often surround those of us living with HIV came crumbling down, replaced with new relationships, email addresses and phone numbers. By the time we docked back in Ft Lauderdale, hugs were long and new confidants had been established.
I don't expect that everyone has the ability to afford the trip, but the message of the event – reach out for support and friendships where ever you might find them – echoes in my mind and heart today.
Thanks for watching, and please be well.
Mark
PLUS…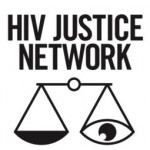 The amazingly prolific HIV advocate and criminalization expert Edwin Bernard has announced the launch of the new web site for the HIV Justice Network, and it is the most comprehensive internet site devoted to the global issue of criminalization. Please join their site for updates or "like" their Facebook page. If you have any doubt that criminalization is the defining HIV issue of our time, then please read (and share!) the recent Huffington Post article by Sean Strub (founder of The SERO Project, which also has a Facebook page). Sean succinctly lays out the insanity of non-disclosure laws and why they should make us all nervous (and how we can participate in advocacy efforts).
Tags: gay, gratitude, help others, hiv, Recreation
Posted in Family and Friends, Gay Life, Living with HIV/AIDS, My Fabulous Disease, News | 5 Comments »
Tuesday, October 30th, 2012
(NOTE: When I created this post/video in 2012, I had no idea I would be honored as one of the Grand Marshals of the 2013 Atlanta Gay Pride Celebration (Oct 12-13). It makes the concept of Poz Pride even more interesting to me. If you would like to join my contingent for the parade, visit my Facebook event page. All are welcome!)
During my new video blog episode, below, someone asks me incredulously if I would actually march down the street telling people I was HIV positive.
Well, actually, I would. And have. Many Gay Pride parades ago, in 1994, I marched while wearing a t-shirt that said "NO ONE KNOWS I'M HIV POSITIVE." This was prior to the advent of protease inhibitors, when many were still dying. The shirt felt like an enormous "screw you" to the virus, to the body count, and to anyone who had a problem with my status.
But I have a peculiar lack of shame, or if you will, I'm shameless. And I am very, very fortunate that I can exercise this trait with a minimum of consequences. It's not something that many people with HIV are able to do. Why? Beyond their personal reticence, there is still an appalling lack of empathy (and education) within families, workplaces, and social networks. The issue of
HIV criminalization
and the increased prosecutions of people for not disclosing their status only increases the risks of sharing your status.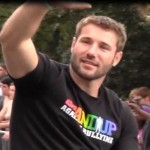 It may be instructive to point out that, unlike cancer or diabetes, people with HIV are stigmatized, rejected and even prosecuted for their status — and not a small amount of social stigma comes from within our community (HIV is the only viral condition for which you can be prosecuted for not disclosing, even though others, such as Hep C, have become deadlier). I believe one antidote to stigma is pride, and by taking pride in our HIV status we can foster a feeling of responsibility and openness — to seek medical care, to disclose to our partners, to serve as models for those who are too afraid of HIV to even get tested.
During the Atlanta Pride parade and festival, I tried to reconcile my own "HIV OUT" status with those who can't speak for themselves, and I investigated a simple question: if HIV is nothing to be ashamed of, can it be something to be proud of?
Thanks for watching, and please be well.
Mark
PLUS…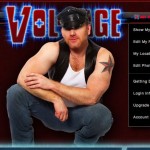 There's one thing that Volttage (the new online dating site for HIV positive gay men) will never lack: artwork of hot naked men. Not when it has been created in part by HIV hottie and physique model Jack Mackenroth. If you're gay and poz and single, you might appreciate a dating site in which the maddening question "are you clean?" will never be asked. This kind of selective coupling is known as serosorting (check out the video tour of an HIV positive sex club I did last year), and it can be helpful to both peace of mind and HIV infection risk. But of course, love always enjoys complicating things, so save some room in that heart of yours, just in case the man of your dreams is HIV negative!
Tags: culture, drag, gay, gratitude, hiv, Recreation, Sexuality
Posted in Anita Mann and Acting Gigs, Gay Life, Living with HIV/AIDS, My Fabulous Disease | 18 Comments »
Tuesday, July 31st, 2012
AIDS2012 was exactly as I had hoped: an enormous "summer camp" for advocates from around the globe, and I had a blast bringing their stories to you. Let others cover the medical updates and the big name speakers. I wanted to give you a sense of the people who are doing the work on the front lines – with a few bigwig interviews along the way.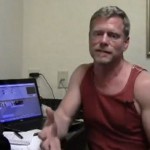 Every day I sought out stories I thought would interest you and took a ton of footage (with the help of my talented camera person and schlepper Tina Robles). After a bite of free food from whatever reception was happening, I tried to make it to at least one evening event. And then back to my hotel, where I reviewed the footage, did my best to conceive a theme for the day, and then started editing. I'm quick at the editing part, but it still took 4-5 hours, into the wee hours of the morning. Then I'd sleep for a couple hours and start again. I'll need the two years between now and AIDS2014 just to catch up!
Here are links and a review of each of the six video blogs I produced during the week. Simply click the title to see the posting and watch the video.
The MSM Pre-Conference ("Gay Day")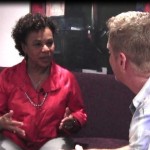 Since less than 5% of the programming for AIDS 2012 is targeting to MSMs (Men who have Sex with Men), a special one-day pre-conference is held the day AIDS 2012 convenes to address the needs and issues of this population.
My report includes a chat with United States Rep. Barbara Lee (right), who has just introduced comprehensive HIV prevention and anti-stigma legislation; the advocates fighting laws that criminalize people with HIV (like Sean Strub and Edwin Bernard), a little social research on Grindr (the gay man's cruise phone app), a chat with Positive Frontiers editor Alex Garner about getting rejected (and rejected others) during the dating process, and a visit to an AIDS2012 Reunion poz social event.
Opening Ceremonies at the AIDS2012 Conference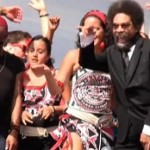 In this brief video episode from the first official day of AIDS2012 the party is rolling, with an outdoor concert (steps away from the AIDS quilt) featuring Weyclef Sean and Cornel West (!), dancing dignitaries, and a somewhat surprise ending!
The fact is, Day One was a light day, the calm before the storm, as people poured into DC and braced themselves for the busy week ahead. And it was my last chance to get a decent night's sleep.
AIDS2012 Day Two: Stigma, Singers and Subways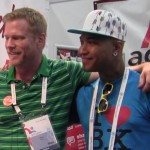 Day Two of the international AIDS conference (AIDS2012) roared through its first full day on Monday, and there are sights to behold. This episode is a lot of fun.
I spent some time in the exhibit hall critiquing the fashions (and the issues) of various attendees with fashion maven Jack Mackenroth (poz and proud veteran of "Project Runway"), started a YouTube rivalry with inspirational singer Jamar Rogers ("The Voice," right), and learned about HIV and aging from an expert with the Terrence Higgins Trust. I also had the chance to speak with the head of the CDC's HIV/AIDS Division about their new "Let's Stop HIV Together" campaign, in which Jamar and myself both participate.
And, with all the talk at the conference about the devastating effects of HIV stigma, I found validation of my own HIV status in the unlikeliest of places: the Gallery Place subway station.
AIDS2012 Day Three: The March to End AIDS!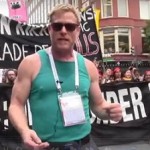 I know my tank top looks kinda slutty, but it was damn hot, people.
Several contingents marched and protested separately throughout the city – marching for housing, and civil rights, and in protest of the pharmaceutical industry's "intellectual property" policies – and then convened in front of the White House. Whereas the march and rally at AIDS2010 in Vienna was a peaceful affair, our proximity to the White House, the aggressive crowd and the police on horseback all lent an air of old time activism circa 1987.
The people included in the video can speak for themselves, and quite eloquently. Maybe it was the emotions of the event — anger, nervousness, pride — but it was an exhausting day. I felt the residue of grief for lost friends in a way I haven't experienced in years.
This is my favorite, no doubt, and I'm proud of the visual and audio techniques I employed to give some historical context to the event.
AIDS2012 Day Four: The Global Village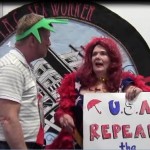 It was time for a tour of the heart and soul of AIDS2012: The Global Village. This massive hall is the only part of the conference open to the public, and it has a grass-roots feel, crafted from the love and devotion of hundreds of community groups who are doing "the work on the ground" in cities and small towns throughout the world.
Thank God I'm a video blogger, because words escape me when trying to describe the colors and displays and most importantly, the committed people behind it all. You're about to meet drag queens who make their living handing out condoms, sex workers demanding an end to criminalization, young prevention workers from far-flung corners of the planet, a stunning photo exhibit from the Ukraine… the list goes on.
AIDS2012 Day Five: Farewell to the Voices of the World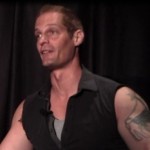 Our little summer camp for global AIDS advocates (and physicians, and commercial interests) had come to a close, and there are images that will be knocking around in my head for weeks to come (and some, forever).
I begin this video with the astonishingly talented performance poet Mary Bowman, a young woman with HIV showing us her heart and soul on stage. It's a jumping off point for this final, brief video, in which I pay tribute to the people on the front lines who are the very essence of this conference. They are the ones with the "star power."
This opportunity to share my experiences at AIDS2012 was a distinct honor and privilege, my friends. My deepest thanks to you all for the many cross-postings and shares and tweets. This was a week I will never forget.
Enjoy the videos, and please be well.
Mark
Tags: Aging, aids, barebacking, criminalization, culture, drag, gay, gratitude, help others, hiv, physician, politics, recovery, Recreation, research, Sexuality, testing
Posted in Family and Friends, Gay Life, Living with HIV/AIDS, Meth and Recovery, My Fabulous Disease, News, Prevention and Policy | 5 Comments »
Thursday, June 14th, 2012
"Now, people have their bat kites and their regular shaped kites," Dad said to me when I was ten years old, "but the box kite, Mark, now there is the most aerodynamically sound of them all."
He demonstrated by making a box kite out of balsa wood and brown paper. We took it to the park on the Air Force base where Dad was stationed, just behind the theater where I saw horror movies whenever I could get Mom to provide the parental guidance suggested.
"But it looks so weird," I told him about the kite. "It's just a box, Dad."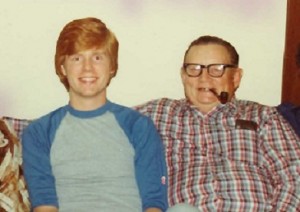 "That's the beauty of it!" he exclaimed, and he let out one of his big laughs, a roaring Santa Clause laugh that shook his whole body. He held the box high above his head, I at the other end of the string, and I ran across the grass, looking behind to see it climb high above the movie theater. The box soared for an hour as Dad stood behind me, explaining the principles of flight through the eyes of a B-52 bomber pilot.
Box kites became his obsession, and he engaged Mom and the family in his quest to build bigger kites capable of higher altitudes. Our next one stood six feet tall, made with wooden dowels and light fabric. Mom and my sister Nancy sewed to Dad's specifications while the boys stayed in the garage, piecing together the frame with hot glue. The glue gun seemed invented especially for Dad, who used it liberally for every project. "Lots glue!" he commanded to me and my brother David, hard at work to bring the box kite to life. "You can never have enough glue, boys. Lotsa glue!"
We took the kite – placed atop a Volkswagon convertible – to the spring kite flying contest held in the fields behind Louisiana State University in Shreveport. They had a category for largest kite, and Dad intended for us to win it. One of the entries was an enormous bat shaped contraption made with layers of newspaper and a wing span of at least twenty feet. "Not aerodynamically sound," Dad said, eyeing the competition. "Won't fly. Can't fly. Shoulda tried a box kite."
Sure enough, the massive bat kite took one fast swoop upwards and then veered down again, demolishing itself. The contest rules stated that kites had to stay aloft for a full three minutes, and our box kite soared perfectly, winning the King family a sparkling trophy presented on the windy lawn of the college.
It made Dad hungry for more.
"Never worry about making a fool of yourself," he would say, "if it means taking a risk, Mark." He would recognize my adolescent need to simply fit in with everyone else and he would deny me of it, locking his eyes onto mine. "You gotta take the risk."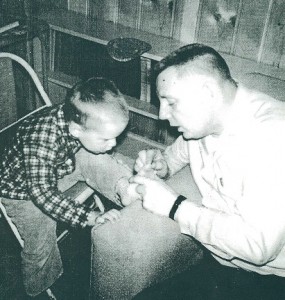 Over the summer the six foot kite became ten feet, built with heavier fabric and stronger wood. We tried it out on a field on the edge of the Air Force base, and I remember Dad forgetting the gloves that protected him from the slick nylon string, and the kite fighting for higher altitude and the nylon going whizzzzz! across his hands, cutting deep into his palm. He looked at his hands with a shrug and then, predictably, laughed. He had lost his grip in the process, though, and the kite escaped to sights unseen.
We jumped in the car and chased it across the base, both of us with our heads craning out of the car and shouting visual sightings to one another, only to find its taught nylon cord snagged on a nursery school swing set. The box kite had dragged the set twenty feet from where, until recently, it had been embedded into the ground.
The air force police would soon arrive to inform us that our "craft" had been picked up on base radar and was a "menace to aviation." Dad (or "Colonel King" as the uniformed men called him) sheepishly explained and then laughed with the cops as we carefully pulled our menacing craft, foot by foot, back down to earth.
The following year the Kings would risk it all, creating what would become the mother of all box kites. We built it in the driveway for a couple of weeks, using yards of nylon material and cord strong enough for a box kite approximately the size of a Winnebago. We transported it to the annual contest by securing it to a chartered flat bed truck, and the driver – after taking the monstrosity across the Jimmy Davis Bridge to the university – swore he could actually feel the truck lift a little as the kite fought to respond to invitations from mighty spring breezes.
The fabled hush fell over the crowd as the kite was driven onto the contest grounds. Three eight foot box kites – all larger than our original entry – were brought along, and the crowd stood incredulously as each of the three were launched into the air. Then we secured the cords of the three airborne kites to the top of the Mother Kite, and the crowd watched aghast as the King family coordinated their efforts, releasing thick rolls of nylon cord, until the massive kite lurched off the ground and up to stronger winds that would carry it back and forth above the riveted, gasping spectators.
For two minutes and twenty seconds.
Later, on the evening news, Dad would stand amid the wreckage of a violent descent, knee deep in plastic, wood, nylon cord and innumerable remnants of hot glue. It looked like the aftermath of a commuter plane tragedy.
"And how do you feel, Mr. King," the reporter would ask my Dad, "about your creation not flying for very long. Are you disappointed?"
"Of course not!" Dad replied in the midst of a belly laugh already begun. "Didn't you see it? It was a spectacular crash!"
Those days, and that glorious moment, are lost to time now, and so is my father. Not long after our kite flying adventures, our personas traded places. I embraced my sexuality and my misfit charms, while Dad struggled to understand a son who was turning out to be more different than he could have imagined. Worst of all, he was made to contend with a teenager who saw him as something abhorrent: typical.
We had many years, later, when our outlooks merged again and we reveled in his various projects and my work as an outspoken gay man. Ultimately, Dad raised exactly what he valued, a man who steps up and asks stupid questions and knows that to soar you must risk the occasional, spectacular crash.
On my best days I live happily as the man my father built, writing and living as an HIV positive queer for all to see and never afraid to take a risk. And on the worst of days, my mind's eye conjures up a hearty laugh coming from nearby, maybe the garage, where something is being cobbled together that will solve absolutely everything.
Usually it's a box kite, crafted from unlikely supplies and fatherly magic, that carries me far, far away.
(This story has been adapted from my book A Place Like This, which chronicles my life in Los Angeles during the dawn of the AIDS epidemic and which includes childhood flashbacks like this one. My late father is very much on my mind during Father's Day weekend. I love you, Dad, and I miss you so much.)
Tags: A Place Like This, Aging, family, gratitude
Posted in Family and Friends, My Fabulous Disease | 11 Comments »