Posts Tagged 'meth'
Wednesday, January 2nd, 2013
"My most courageous self, the best man that I'll ever be, lived more than two decades ago during the first years of a horrific plague… I miss the man I was forced to become."
– "Once, When We Were Heroes," 2007
AIDS did not kill Spencer Cox in the first, bloodiest battles of the 1980's. It spared him that.
The reprieve allowed Spencer's brilliance as co-founder of the Treatment Action Group (TAG) to forge new FDA guidelines for drug approval and help make effective HIV medications a reality, saving an untold number of lives.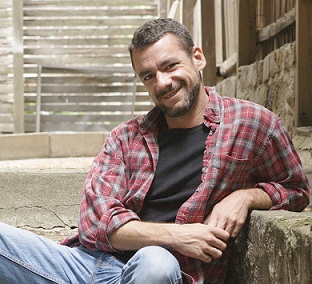 Such triumph by a man still in his twenties might have signaled even greater achievements ahead. Instead, Spencer found himself adrift in the same personal crisis as many of his contemporaries, who struggled for a meaningful existence after years of combating the most frightening public health crisis of modern times.
Gay activists like Spencer were consumed by AIDS for so many gruesome years that many of them were shocked, once the war abated, to see how little around them had changed. Climbing from the trenches, they saw a gay culture that must have seemed ludicrous, packed with the same drug addictions, sexual compulsions and soulless shenanigans that AIDS, in its singular act of goodwill, had arrested for a decade or so.
They found themselves in a world in which no one wants to see battle scars, where intimacy is manufactured on keyboards and web sites, where any sense of community had long since faded from the AIDS organizations and now only makes brief appearances in 12-step meetings, or as likely, in the fraternity of active crystal meth addicts chasing deliverance in a dangerous shell game of bliss and desolation.
The dark allure of meth, a drug so devoured and fetished by gay men today that it is now a leading indicator of new HIV infections, enticed Spencer at some point along the way. The drug is known to whisper empty promises about limitless power and sexual escape, while calming the addict's ghosts and sorrows for miserably brief periods of time.
When Spencer Cox died on December 18, 2012, in New York City, the official cause of death was AIDS-related complications, which is understandable if post-traumatic stress, despair and drug addiction are complications related to AIDS.
Spencer believed that this connection exists. His own writings for the Medius Institute for Gay Men's Health (an organization he co-founded after his work with TAG) focus on exactly the issues that were distressing him personally: Crystal meth abuse. Loneliness. Risk taking. Feelings of confusion after years of accomplishment and purpose.
In retrospect you can read his work and break the private code written between the lines. It spells out "HELP ME."
Spencer's life during this period and beyond was difficult, by many accounts. The Medius Institute failed due to a lack of funding, defeating Spencer's effort to address mental health issues among gay men. His drug addiction spiraled and ebbed and raged again, until he finally retreated to Georgia to live with family for a few years.
When Spencer returned to New York City last September, many of his closest friends had lost track of him. There is uncertainty about his last months, and no evidence that his addiction was active, but what little medication compliance he managed had been abandoned completely, setting the stage for his final hospitalization.
Spencer Cox died without the benefit of the very drugs he had helped make available to the world. He perished from pneumonia, in an ironic clinical time warp that transported him back to 1985. It was as if, having survived the deadliest years of AIDS, having come so close to complete escape, Spencer was snatched up by the Fates in a vengeful piece of unfinished business.
AIDS has always been creative in its cruelty. And it has learned to reach through the decades with the second-hand tools of disillusionment and depression and heart-numbing traumas. Or, perhaps, using the simple weapon of crystal meth, with all of its seductions and deceits.
Yes. There are many complications related to AIDS.
To consider "survivor's guilt" the culprit behind the death of Spencer Cox is a popular explanation but not necessarily an accurate one. That condition suggests surviving when other, presumably worthier people, did not. Sometimes guilt has nothing to do with it.
For many of our AIDS war veterans, the real challenge today is living with the horror of having survived at all.
Mark
(PHOTO CREDIT: Walter Kurtz)
Tags: aids, culture, hiv, meth, physician, politics, recovery, research, Sexuality
Posted in Books and Writings, Gay Life, Living with HIV/AIDS, Meth and Recovery, My Fabulous Disease, News, Prevention and Policy | 50 Comments »
Monday, October 22nd, 2012
The story behind the title of Michael Kearns' memoir The Truth is Bad Enough is as delicious as the title itself. As Kearns' parents – themselves worthy of a Tennessee Williams subplot — battled each other at their divorce proceeding when Michael was a child, his father presented damning surveillance of his mother's many infidelities. The evidence was unimpeachable, but then the father tried raising the stakes by charging that the woman also physically abused him.
Kearns' mother couldn't be contained and interrupted the proceedings. "Your honor," she said. "Why is this man lying? The truth is bad enough!"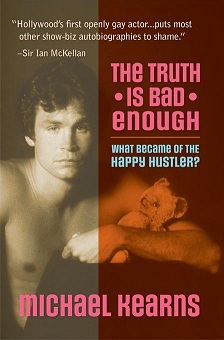 The truth is sometimes difficult, to be sure, but in the case of this engaging and fast moving autobiography, it's also hilarious. There's nothing more formidable than a drama queen with legitimate drama on their hands, and the life of talented, alcoholic, HIV infected, highly theatrical and perpetually horny Michael Kearns has had more peril than an Aaron Spelling series.
Kearns began his career in the midst of the "gay lib" of the 1970's even if Hollywood was tight lipped on the topic, and it is that disconnect that pushes the openly gay Kearns into an unintended activist role and confounds his career aspirations.
After a featured role playing the older brother of John-Boy on The Waltons, Kearns' future seemed secure. But test audiences reacted poorly to their scenes together because they showed the characters away at college. Kearns' character never appeared again. Rumors that he was fired because he was openly gay were untrue but persisted for years.
Meanwhile, Kearns had a boyfriend who had written a fictional book called The Happy Hustler, and for which Kearns had modeled for the cover image. In order to generate book sales, a plan was hatched to present Kearns as the actual Happy Hustler – the book's author – and send him on a press tour. Having been banished from Walton Mountain and still hungry for stardom of some kind, any kind, Kearns agreed to take on the counterfeit persona as a sort of exercise in ongoing performance art.
Keans' drunken appearance as The Happy Hustler (a role he began taking far too literally in his private life) during a 1976 Tom Snyder interview sets the stage for both career success and life on a runaway crazy train. Kearns revels in drug and alcohol abuse as tricks and acting jobs come and go. He sleeps with celebrities and strangers with equal apathy. His status as the first openly gay actor of note invites curiosity and derision. He agrees to reveal his HIV positive status for an NBC interview almost as a lark, leading to a period of portraying "the gay guy with AIDS" in a collection of acting gigs.
I was drawn to Kearns' story for the Hollywood gossip –– but I kept reading because of something deeper and far more riveting. And it had everything to do with how our lives were fated to overlap.
My own memoir A Place Like This travels some of the same West Hollywood streets. I was a bottom-feeder on the Hollywood scene (an expression I should probably withdraw now for its literal inaccuracy) and I never knew Kearns, but we did have a liaison in common: our bedding of the detached and unhappy Rock Hudson. However, let the record show that while Kearns' dalliance was what gay men refer to as "standup sex," mine was brief but at least horizontal. So, um, I win.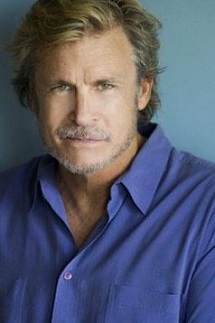 Many other famous faces populate the book – gay, straight, porn stars of various stripes, and the hypocritically closeted that Kearns, God bless him, outs on his pages with regularity. His characterizations of personalities we thought we knew are enlightening, gentle when need be, and sometimes quite sad.
The funny but famously acerbic Paul Lynde was kind and helpful to Kearns. Stage legend Leonard Frey (birthday boy Harold from Boys in the Band) sat despondently during a sexy gay house party, where looks trumped celebrity. The "monstrous" Charles Nelson Reilly was so threatened by Kearns' sexual identity that he cut short their visit in Florida to work on a project, throwing Kearns out of the guest house and squawking insults from the porch in his orange caftan as Kearns was driven away.
And then, Kearns' story includes a bizarre intersection between us that I found so revelatory and disturbing that I had to actually put the book down for several days while I reexamined an entire section of my life.
During the 1980's I owned a gay phone sex company, Telerotic. It predated party lines and the internet; customers called our office and "ordered" the type man they wished to speak with, and one of my employees (struggling actors, every one) would call back the customer and take on the persona of whatever the client had ordered. I had opened the company after working for a competitor and discovering I was a very popular choice among the clients and had, well, a way with words.
One day, playwright James Carroll Pickett contacted me. He wanted to interview me, observe me doing calls with clients, and get a feel for the business as research for a play he was writing. We spent a few evenings together, as I answered questions, smoked cigarettes, made funny faces while talking to clients, and snorted copious amounts of cocaine in my bathroom.
Months later I attended a performance of Dream Man, which would become the most heralded collaboration between the playwright and his theatrical partner, who performed the role of the phone sex caller in the searing one-man show.
The actor was Michael Kearns.
Watching the performance nearly thirty years ago was a surreal experience, but it was the playwrights inclusion of the mechanics of my nightly calls that were so striking to me: the rolodex box filled with client notes, the gimmicks I used to appear more engaged than I actually was, my tricks to get the client to call again by teasing him with an upcoming sexual adventure I wanted to be sure to share with him.
And I missed the point entirely. It wasn't until I read Kearns' book that the facts of the character he portrayed came into view: an isolated, frenzied and increasingly unhinged gay man with no prospects or esteem, playing to an audience of one – whatever desolate client he could hold hostage during their phone call.
The play was an aria of anguish, but all I could focus on during that performance so many years ago was the damn rolodex cards. I was incapable of facing the "dark density" of the character, because if I scratched its surface I would have clearly identified the drug addicted, desperate young man that the playwright had come to interview. And I may have revealed far more to him than I ever imagined.
Dream Man would be performed across the country, in Spain, Ireland, Germany. And through those years I continued my destructive path, having lost an opportunity for my own moment of clarity in the dim light of that West Hollywood playhouse. Reading about it now, in this book, rattled me to the core, and the book sat untouched on my nightstand for several days.
The last third of the book focuses on Kearns' adoption of a baby girl born to a crack addicted mother, his selfless love for her, and how their bond throughout her upbringing conjures everything from his fears of AIDS mortality to his unresolved issues with his own troubled parents. These pages are filled with a grace and maturity that are miles away from the drug- and celebrity-induced selfishness of his life thus far, as Kearns gently guides the reader down to earth, into the bosom of family, after pages and years of breathless shenanigans.
"Acceptance is the answer to all my problems today" is a common refrain among those, like Kearns, dealing with recovery from drug and alcohol addiction. His book is imbued with that acceptance, just as reading it allowed me to accept whatever part of me was on display in the lonely, reckless stage creation Kearns most famously brought to shattering existence.
Mark
Tags: A Place Like This, acting, aids, culture, help others, hiv, meth, recovery
Posted in Books and Writings, Gay Life, Living with HIV/AIDS, Meth and Recovery, My Fabulous Disease | 5 Comments »
Friday, September 28th, 2012
There is a folder, tucked within a folder, buried deep in my computer files. I shouldn't be looking at its contents, yet I can't bring myself to delete it altogether. It is labeled MARCUS, and inside the folder is my disease.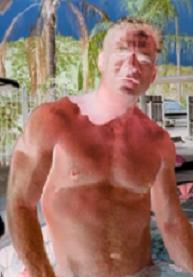 During my years of crystal meth addiction I went by the name of Marcus, at least to dealers and tricks and fellow addicts. It helped me determine who was calling my cell phone — those calling for Mark or Marcus usually had very different agendas — and Marcus even became an alternate persona as my drug addiction progressed.
When partying as Marcus, I felt confident and aloof. I took awful chances. I never met a strobe light I didn't like or a box on a dance floor I wouldn't jump on. A steroid-crazed gym regimen and the dehydration of drug abuse transformed my body into the low fat, pumped up gay ideal.
Photographs of that body, in full, preening strut, are the contents of the MARCUS folder. The pictures were my calling card for online sex-and-drug pursuits. They suggest nudity but are cropped modestly — although God knows that much more damning images of me surely exist in the dark corners of cyberspace.

In one of the few pictures showing my face, I stand under a running shower — a pitiful Playgirl pose, spray nozzle in hand — with a blank face and shipwrecked eyes. The only emotion on display, just around the edges, is a dull fear.
My life was precisely as pictured. It wouldn't be long before my drug use trumped my gym schedule, and my status in online chat rooms devolved from intriguing hottie to that crazy mess that doesn't look like his pictures.
Since then, my recovery from drug addiction has helped me understand that the Gay Strut is key to my disease. It is a sly porthole back to raging insanity.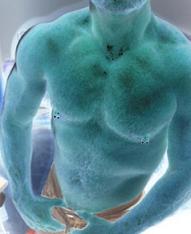 Explaining all this feels idiotic. What vanity I possess, asking you to gaze upon my former, overwrought beauty as I complain about the consequences. It feels like an invitation to tell me how much healthier I look now, or that recovery is "an inside job." I know this. I'm just sharing the curious road that got me here.
My recovery depends on healing my mind, body and spirit. At the moment I'm two out of three.
My spirit is happy today. My smiles are joyful and plentiful. My mind is clear, although I don't kid myself, there are remnants of a brain pickled in methamphetamine for many years. But healing is underway, and my mind and spirit are enjoying the process.
Only my body lags behind, injured, resentful, and suspicious of the path to well being. I'm sedentary and stubborn. I relate being physically fit with something traumatic that once hounded and eventually ruined me.
I want to be healthier, and to control my weight and rising cholesterol. I need to fix this, I tell myself, but I'm afraid to fix this. There's the potential that I'll go back to a lifestyle more horrible than my expanding waistline.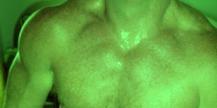 It's good to get in shape again, I tell myself with sincere intentions. The treadmill is really taking off the pounds and I should start weight lifting again and hot damn, that muscle recall really works just look at my arms and I should buy new tank tops and work out even harder and get steroids prescribed again and what's wrong with hanging out at a bar shirtless and shooting pool and sure I'll do one hit of that, thanks, and man this body of mine would look damn hot at a sex party right now and who's your dealer and do you have needles…?
Getting back in shape is an easy call. Except my mind puts physical fitness on the same crazy train as my drug addiction.
There is a solution. There always is. And I'm working on it. The fact I acknowledge my insanity is a good start. Now I can begin the process of teaching my body new tricks.
There are traps on the road to recovery, as anyone getting clean and sober will tell you. I'm much better at seeing them clearly than I used to be. But the vigilance it requires is a full time job.
I get afraid that a dangerous choice might look perfectly innocent. Or be a reasonable part of life. It could be a healthy choice, even, at least for you.
But sometimes, my very reckoning can look as pretty as a picture.
———————————————————————
This piece originally appeared on my blog last year, and is featured in Trevor Hoppe's upcoming book, Beyond Masculinity. I felt obliged to show some of the Marcus photos, but have cropped and altered them into something less decadent. Any similarity to pictures you may have seen in online chat rooms is purely coincidental. This topic is also something I've done my best to separate from my series of fitness videos with expert Nelson Vergel. Why burden the guy with my insanity? — Mark
Tags: Aging, culture, gay, hiv, meth, recovery
Posted in Books and Writings, Gay Life, Meth and Recovery, My Fabulous Disease | 8 Comments »
Friday, June 8th, 2012
I knew it. I felt it. It was as clear as the incessant call of crystal meth itself, on those nights when a seductive phantom of the drug cozies up to me in bed and brings its knitting.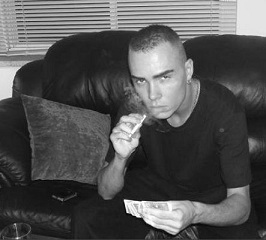 In a Huffington Post news article on accused killer Luka Rocco Magnotta, buried in the story pages deep, a former lover says that the alleged murderer used methamphetamine, the drug popular among gay men that has claimed years of my life and left countless men in utter wreckage.
The story of the Canadian "low budget porn actor" has horrified the public with its harrowing details of torture, cannibalism, and necrophilia. The young man has been accused of killing a student, cutting him to pieces, and then mailing body parts to various locations. He allegedly consumed some of his victim and performed sexual acts with the body. He is also accused of uploading a video recording of the crime onto the internet.
Horrific, yes. But the sheer madness of the crimes, and the killer's insane determination to make it as shocking as possible, was sickeningly familiar to a recovering methamphetamine addict like me. There is no evidence yet that crystal meth played a role in these crimes, but allow me to explain why the mix of porn, insanity and meth use struck a disturbing chord with me.
Among gay men who use recreational drugs, crystal meth abuse remains epidemic, sought for its fabled power to heighten sexual desire. In the last ten years, "crystal" has emptied nightclubs and sentenced friends to the isolation of online porn or to the emotional wasteland of "party and play" orgies frequented by fellow addicts, where syringes are common and condoms are not, and which feature exhausted, drug-driven sexual compulsives. The events have all the charm of dead bodies having sex.
Just as the drug demands more in its pursuit of the thrill of that first transformative rush, so does the sexual psyche. Before long, typical sexual behavior isn't enough in the life of a crystal addict, and more extreme components are brought into play, such as risk and location, props and posturing, all as users experience a darkening of the sexual landscape that would cause your very soul to shudder.
In my experience, finding sexual fantasies to stimulate the weathered sexuality of meth abuse means exploring alien territory, where nothing is off-limits and the darker, the better. It becomes a perverse game of one-upmanship between addicts on the depths each will plummet for the sexual shock needed. You think about violence, one might ask the other. Fine, but have you ever thought about this? That's hot, says the other, but what I really think about doing… is this.
Never mind that the images they are conjuring have never occurred to either of them prior to their addiction. They are mining something much darker than their authentic sexuality has ever known, all in the service of an insatiable sexual craving poisoned by a drug made with ingredients like ether, Drano and brake fluid. And so their perverse tales build and accelerate, tossed back and forth like playing volleyball with a severed head.
This is why the exploits of Mr. Magnotta set off my meth addict radar. The very outrageousness of his vile acts felt, to me, like an addict who had explored the depths of his imagination and come up short, for whom the depravity couldn't be satisfied any longer without being made flesh. Whether his pre-existing insanity carried him across a mortal line or crystal meth pushed him over it, we don't yet know. But meth addicts like me were shaking their heads at the accounts of Magnotta's heinous acts and wondering why the rest of the world hadn't suspected the connection, and why news reports hardly mentioned his crystal use as if it weren't particularly relevant.
There are horrors that don't arise from childhood abuse, or sociopathology or even garden variety insanity. They come from a white crystallized substance that promises everything and delivers nothing, that rewires your brain and twists your most human instincts into something that repulses even you.
Do meth addicts regularly commit murder? Of course not. But I have spent a few sleepless nights since the Magnotta story surfaced, haunted by fantasies I shared with other addicts that I had hoped to never face again.
I received a gift that too many addicts do not, the gift of finding help and taking it. Without my personal fortitude, without the trip to rehab or hitting bottom or the grace of God himself, my meth-soaked daydreams might have eventually hungered for something more intense, and beyond the safety of simple fantasy.
Instead, I have been saved, today, from what lies behind the darkest curtain. But make no mistake, I carry the burden of regrets, and they include those with a very human toll.
During the bleary days and nights of my last crystal meth relapse, I happened across a friend with whom I had been acquainted in a mutual program of drug addiction recovery. We didn't speak of it during our few hours together, satisfied to smoke and inject meth without the intrusion of cleaner days. But being in his company vexed me. I had always ignored and denied my relapses to others in recovery and this occasion would be no different. If you didn't see me do it, it didn't happen. But this friend had seen, had known, and could later finger me as a liar.
If he came back into recovery, that is. And so, when considering this chance meeting of two meth users adrift, I had only one thought. One selfish, depraved and evil thought.
Maybe he won't come back. Then no one will know about my lies.
For this addict in recovery, those who don't come back from an extended relapse usually have met one of several possible fates, most of them dire. They may have been arrested and now face time in our horrendous penal system, or they are strapped to a gurney somewhere with serious bodily injury or a broken mind, or maybe they're dead. To secretly hope anyone doesn't come back from a relapse feels downright sociopathic.
What is the difference, I might ask, between taking a life outright and hoping another suffering addict continues sticking toxic needles in his arm, sentencing him to serious if not mortal consequences?
That man with whom I shared part of my relapse deserves to be in recovery – and I actually wished he wouldn't find it. To call him my friend is a disgrace.
I might as well have cut him up into little pieces.
Mark
—————————————–
PLUS…


AIDS2012, the international AIDS conference held every two years, is next month in Washington, DC, and I'm going to make sure you don't miss all the most colorful and inspiring parts! As I did at AIDS2010 in Vienna, I will be posting videos every day from the event. I keep the scientific reporting to the experts and instead focus on the stories of the people who make up this remarkable and massive conference. If you haven't signed up for my email updates (above right), NOW is the time to get on board so you don't miss the sights, sounds and personal stories that make this a truly unique event.
Tags: gay, meth, recovery, Sexuality
Posted in Meth and Recovery, My Fabulous Disease, News | 9 Comments »
Thursday, March 15th, 2012
"We're born naked… and the rest is drag." — RuPaul/center>

When I was nine years old, I took my parents' album of the Broadway musical "Damn Yankees" and memorized every syllable of Gwen Verdon's show stopper, "Who's Got the Pain When They Do the Mambo?" Once I was satisfied with my lip-synching and choreography (I decided that a mambo was a dance in which young boys gyrated and flung themselves on and off the living room sofa), the number was ready for public display.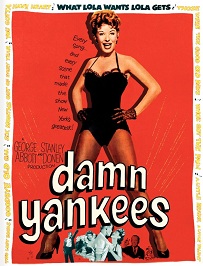 The premiere was a simple affair, exclusive and unannounced. Mrs. May from across the street had stopped in for afternoon coffee, and opportunity knocked when Mother busied herself in the kitchen for a few minutes.
Not a smart move, Mother, leaving Mark alone with the company.
"Mrs. May, would you like to see me do a song?" The unsuspecting woman gave a polite "yes, that sounds nice" and before Mother could run interference I had turned on the stereo and dropped the needle at the precise moment where Gwen breaks into song.
Mrs. May stared and stared, her hands folded neatly in her lap, as I brought out every sashay, twist and thrust in my dancing arsenal. My moves may have been imperfect but I vocalized brilliantly, thanks to Gwen. As I struck my final pose, arms reaching for the heavens, frozen and triumphant, I saw mother standing in the doorway, holding a plate of cookies and breathing heavily through her nostrils.
Future performances would be limited to my bedroom, where I could conjure an audience cheering with acclamation and mothers wouldn't put you on restriction.
It is that boy, the cheerful but feminine performer, that I always feared would creep out of me as I navigated young adulthood as a gay man. I worked to shed his characteristics, to replace every soft gesture with a wooden one, to embrace the gym and tank tops and Levi jeans with the same fervor I once had for my beloved Broadway musicals, with mixed success.
And then, a lifetime later, as I worked for an AIDS agency in Atlanta in the 90's, destiny called. An upcoming drag contest to benefit our agency was suffering from poor participation, and my boss asked if I would consider entering.
Being a drag queen, even for a night, terrified and delighted me. But the performer in me won out, wouldn't you know, and Anita Mann was born. I created an interactive video rendition of Donna Summer's "This Time I Know It's for Real," (even then, long before this blog, I was toying with the possibilities of video) and won the contest.
Soon I was performing with "the camp drag queens of the south," The Armorettes, who hosted a Sunday night show to raise funds for AIDS organizations. Over the years they have raised over $1 million dollars, and their show was a sellout every week. But my own phobic notions lingered.
I didn't want to be known as a drag queen ("It's comedy! I'm a performer!" I would insist). I never appeared anywhere in drag but on that stage – I would always get dressed at the show, and was often out of drag for the final curtain call, in a bid to display whatever masculine credentials I had to offer.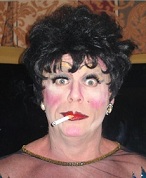 I would hear other gay men make disparaging remarks about drag and I withered, unable to admit I was playing to a packed room every Sunday.
The nexus of shame and shamelessness is a complicated one. Each week I put on full display the very things about myself that I had worked so hard to reject – my femininity, my silly pursuit of acceptance through laughter and applause. And just as I gained confidence in what I was doing and why, I would lose a potential boyfriend when he learned of my weekend talents.
As a growing drug addiction encroached on my free time, I abandoned Anita Mann to its demands. For many years thereafter, Anita's dress and wig would be relegated to a duffel bag hidden in the back of the hallway closet. I had found a vocation in drugs that offered twice the shame and every bit of the need to keep quiet about it.
It took a few years in recovery from my addiction before Anita would make her comeback. Armed with a TV set and a sense of the absurd, Anita performed at a benefit for those of us in recovery, in what may have been her finest hour. Her rendition of "Don't Get Around Much Anymore" grows more insane by the moment, and perfectly embodied my interest in multi-media performance.
And yes, I am aware that I speak of her in the third person. Maybe it is because I view her as a character I have created, and perhaps it is the remnants of shame, and of my need to keep her at a distance.
It's strange, how those things about which we have drawn the most shame are also able to liberate us, not to mention help others. My HIV status. My drug addiction. My drag personality. As I have embraced each of these, I've found self-acceptance and a way to carry a message of hope, and even joy, to others.
Anita Mann limits her performances these days to recovery related engagements. It seems fitting that these two aspects of my life, both once secretive, have found their place together. Anita has a voice now as well, doing a sort of recovery stand-up and even singing live when the occasion permits. Anyone in recovery might enjoy watching the highlights of her recent stint at the Crystal Meth Anonymous conference in Atlanta, which includes her bittersweet rendition of "Happiness is…"
Meanwhile, I still struggle with the need to project as much masculinity as I can muster. I swagger more than I sashay. I sport a beard when possible. And I work to maintain a strict gym regimen.
It's important for me to stay in shape if I expect to fit in that dress.
———————————————————————–
PLUS…
The HIV Cruise Retreat is going to be sold out early this year, because the cruise ship, unlike previous years, is taking back unsold cabins from the cruise organizer that are not sold within the next week. In years past, cabins for our group could be sold much closer to departure. This is probably due to the popularity of the Halloween voyage, and it means you must act now to get a spot. I love this event. Contact Paul Stalbuam at 888-640-7447 or visit www.HIVCruise.com.
Tags: acting, culture, drag, gay, help others, hiv, meth, recovery, Recreation
Posted in Anita Mann and Acting Gigs, Family and Friends, Gay Life, Meth and Recovery, My Fabulous Disease | 9 Comments »
Thursday, February 23rd, 2012
The image in my mind has never left me, even after many years of trying, of applying layers of wallpaper to that corner of my mind. I am in someone's bedroom — it could have been anyone, really — and I am offered a syringe to inject crystal meth. The syringe has been used. I take it. I consider the consequences for a brief moment, but I am cavalier. And very, very high. I use the syringe.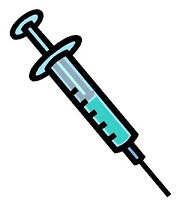 It wasn't the threat of HIV that gave me pause. It was hepatitis C, which I knew was serious… and that's about it. But I can tell you this, now, my friends: More U.S. residents are now dying of hepatitis C complications than HIV-related illnesses, as reported recently by Tim Horn in Hepatitis News.
Within days of using that syringe, maybe two weeks, I become horrifically ill. The acute infection swept through me like a freight train, exhausting me, turning my urine brown, making it impossible to perform routine tasks. Doctors diagnosed it quickly, and then gave me the grave treatment plan: 11 months of interferon, coupled with ribavirin. The interferon, a ferocious chemotherapy, would cause mood swings, deep depression, and would be administered, ironically, by injecting myself with it each week.
Depression is so severe among interferon patients that they do not allow pilots to fly who are being treated with it, for fear they will deliberately crash the plane.
The months I endured with hepatitis C and the treatment protocol remains the worst period of health in my life. The mental side effects were as devastating as the illness. Everything hurt. Everything made me angry. Or want to cry. Or convinced me you were against me. Those eleven months crawled by without mercy.
The good news, thank God, is that the treatment plan worked, and I cleared hepatitis C from my body. There has been no recurrence.
I've said that the disease most likely to kill me is addiction, not HIV, and hepatitis C was a terrible by-product of my addiction.
While I am drug-free today and maintaining good health, the report that hepatitis C has overtaken HIV as a cause of death brought up some strong emotions. It reminded me of the insanity of the interferon treatment, and then, of course, the insanity of my drug addiction. And it made me wonder how many of those who are dying of hepatitis C acquired it the same way I did.
My life is filled with unlikely rescues. To have lived with HIV for thirty years and to be here typing on my laptop is amazing. To have thumbed my nose at that fact, and reward my good fortune by sticking needles in my arm, well, that is as alarming and sad to me as it must be to you. It's tough to feel worthy of the grace that has saved me, again and again. So I'll simply be grateful to be clean and alive today.
Get tested for hepatitis and get the vaccine for A and B if you have not already been exposed. And should you be an injection drug user, bring your own clean needles where ever you use. You and I both know that, when the choice is a used needle or getting high, all of our good fortune can disappear in a flash.
Mark
p.s. May I sneak back on my HIV criminalization soap box for a moment? (My face-off between a poz man and the sex partner accusing him of not revealing his status has garnered some interesting comments, and the attention of advocates worldwide.) If 26 U.S. States have laws criminalizing the potential exposure of HIV to another person, than why don't they have laws against exposing someone to hepatitis C, which is now officially more deadly than HIV? Thank you. That will be all.
————————————————————————————
On a ridiculously different note, may I say with some pleasure that I always win the Oscar pool. If you are headed to an Oscar party this weekend, by all means, listen up! Here are my predictions. I am including the "little" categories because that is how you rack up points! If you must vary from my experienced guesses, be forewarned: you never win the Oscar pool by going with your passions. This is a game of politics and timing.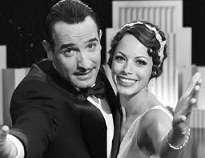 BEST PICTURE: The Artist. The Descendants had great momentum earlier this year until this adorable gem appeared. The statue has already been engraved.
BEST DIRECTOR: Michel Hazanavicius (The Artist). Your first lesson: when in doubt, choose whatever nominee is attached to the clear Best Picture winner.
BEST ACTOR: George Clooney (The Descendants). George has a supporting statuette already, but the Academy loves the man, and so do I. He will edge out the leading actor from The Artist, who's name I don't feel like looking up and spelling out.
BEST ACTRESS: Viola Davis (The Help). Even Meryl wants her to win, for God's sake.
BEST SUPPORTING ACTOR: Christopher Plummer (The Beginners). Mr. Plummer, in a cozy role in a slight film, benefits from the George Burns rule: give it to the old guy with a long history. And he made a nice acceptance speech at the Golden Globes, which Academy voters see as auditions.
BEST SUPPORTING ACTRESS: Octavia Spencer (The Help). This early favorite of a film will sweep the actress categories. Good for them.
BEST SCREENPLAY: Woody Allen (Midnight in Paris). The more he demurs, the more they love him.
BEST ADAPTED SCREENPLAY: Alexander Payne (The Descendants). A terrific film and a deserving win.
BEST SOUND EDITING: War Horse
BEST SOUND MIXING: Hugo
BEST MAKEUP: The Iron Lady (closely followed by Albert Nobbs).
BEST DOCUMENTARY SHORT: Saving Face
BEST DOCUMENTARY FEATURE: Pina
BEST ANIMATED SHORT: La Luna (Pixar gets its first short-form Oscar in over a decade).
BEST LIVE ACTION SHORT: The Shore. I actually saw these nominees, and would strongly favor Raju from India, but The Shore has bigger names (and influence) attached.
ANIMATED FEATURE: Rango. Surely the most bizarre film to win an Oscar this year. Johnny Depp is smiling.
ART DIRECTION: Hugo
CINEMATOGRAPHY: The Tree of Life. Terrence Malick, the mysterious and cultish director, started as a camera man and his shots still make the Academy swoon.
COSTUMES: Hugo (which will rack up some of these techy categories since it won't win anything big).
EDITING: The Artist
FOREIGN FILM: A Separation. A brooding, surprising domestic thriller.
SCORE: The Artist
SONG: The Muppets
SPECIAL EFFECTS: Rise of the Planet of the Apes
Enjoy the show! Good luck, Billy!
Tags: criminalization, culture, gay, hiv, meth, recovery, research
Posted in Gay Life, Living with HIV/AIDS, Meth and Recovery, My Fabulous Disease, News | 3 Comments »
Tuesday, November 29th, 2011
Florida highways have lovely rest stops. You would expect that from the Turnpike, where toll booths charge a premium every so often, but the manicured picnic areas continue even as you drive further north and onto I-75.
I'm on a cement bench in a concession area, chomping down corn chips and a Mountain Dew, away from the dog walkers and the families gathered at picnic tables, when I notice that my jeans are gathered sloppily around my waistline, cinched so much tighter than before. How much smaller has my waist become in such short a time? I wonder. One inch? Two?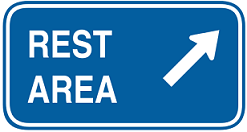 People sometimes stroll near me on their way to the restrooms, and I keep my eyes down, afraid I might look too disheveled for their comfort, or worse, that my shame might be clearly written across my face. That they might see what I've done, and return a glance of judgment or pull their children closer.
The self pitying tone of these words doesn't suit me. Pity is such a useless emotion at a time like this. Let me start again.
The drug relapse came over me like a sickness, as if I was coming down with something, slowly, over weeks. The breakup with my former partner last month in Ft Lauderdale had been cordial, and he and I continued living together while I made plans to relocate back to Atlanta. First, though, Thanksgiving would be spent with his family, as a final goodbye and a chance to show our unity — and of what remained of our broken love — during this trying time.
But my disease of addiction had already begun rearranging my thoughts, shuffling my priorities in a bid for dominance over the vigilant recovery I had practiced, proudly and successfully, for nearly three years. Small changes crept into my behavior, not about drugs precisely, but other, vaguely related habits that had once accompanied my drug use.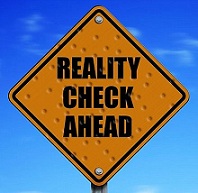 A return to the gym and a shallow fixation on my body. Smoking, a habit broken for two years, returned in secretive fits and starts. A feeling of entitlement — to do as I pleased, to eat junk or get laid — swept over me like a declaration of freedom that hid its true intentions in the fine print.
And then the clarion call became more explicit, as involuntary images of using drugs bombarded me, plaguing my sleep and my daydreams. But while my memories of life as an active addict had previously been reduced, finally, to dark and sinister snapshots of a pitiful existence, these new images were more seductive, promising euphoria, fast sex and most of all, a lurid escape from my own feelings.
When my former partner left town on business the week before Thanksgiving, the drug addict inside me made a break for it.
It's startling, really, the speed at which a recovered crystal meth addict, filled with a sense of purpose and a devotion to helping others dealing with this disease, can be transformed into a selfish liar. About as long as it takes the first, transformative rush of the drug to enter your body.
But the images that promised everything delivered nothing. Or that is, they delivered the usual package of misery that I should have expected, from my own past experiences and the many, many stories of woe I have heard from other addicts.
Those images — the real ones I witnessed during my relapse rather than the counterfeit promises with which my disease had baited me — haunt me now. I don't want to conjure them, the lesson has been received, but they roll on. Images of desperation, of blood and jeopardy and strangers with my fate in their hands.
The street crack dealer, with whom I am pleading to please return the keys he has taken from my pocket, who tells me he is going to "rent" my car for errands, who threatens me through a manic grin and all the while I am trying to convince him to please, please just give back the
You don't need to hear this. This is mine to endure and overcome. Let me start again.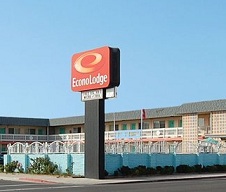 There are many motels sprinkled along the exits in Orlando, and I scouted out several before choosing one that allowed me to park directly in front of my room. With the car piled high with my belongings, I had to be sure no one would steal it. Despite the exhaustion of the previous week I slept fitfully, waking to peer out the window and survey any disturbance, fearful that my despair could multiply. The rolling stone of misfortune can gather plenty.
This long drive was unplanned, of course, the consequence of my relapse, when after days of not being where I was supposed to be and phone calls piled high with deceit, my former partner pegged my insanity and sent me a text from his business trip, asking me to leave before he returned. My disregard for our home, the dogs, and my personal safety was simply too much. A mutual friend arrived to care for the house. I would pack and leave within a day, to sit out the holidays with family in Shreveport, Louisiana, a thousand miles from Ft Lauderdale.
Even before his discovery, the awful realization of what I had done, how I had taken our gracious final days together and twisted them into something horrific, had actually spurred my relapse further, as I sought escape from my own wreckage. By the time his text appeared on my phone, the smoke was clearing, the fever had broken, but it was far too late.
The comfortable highways of Florida eventually gave way to the ruined roads of Alabama and Mississippi, badly spackled with tar, and my car rumbled with the thumpa-THUMPA-thumpa of their scarred surfaces. I wondered if the framed pictures in the trunk might break, if the towels I had wrapped them in might not be enough to
The towels. The guest room towels. They didn't really belong to me. It set off another round of worry, and I wondered if a new label might be added to my sadly recycled identity.
Drug addict. Liar. Thief.
I had turned back once already, when I had first driven onto the freeway before realizing I had his watch on my wrist, a watch I had always worn but wasn't mine. I drove back to return it, and in the hour or so I had been gone, the quiet house had abandoned any welcome for me. I placed the watch on a table and locked up again. It felt like trespassing.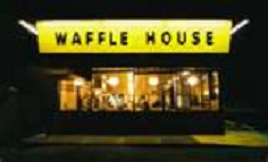 In Mobile, Alabama, I stopped again for the night and this time managed a full twelve hours of dreamless sleep. In the morning at the Waffle House, I ordered steak, eggs and hash browns, smothered and covered, and dismissed thoughts of what my trainer might think about my diet on the road.
Explaining my relapse is beyond me, beyond logic, and yet here I sit, trying to understand and explain. It maddens me, the choices I have made, and reminds me that the disease most capable of killing me isn't HIV, it is drug addiction.
But this chronicle reeks of defeat, and I am not feeling defeated today. Let me start again.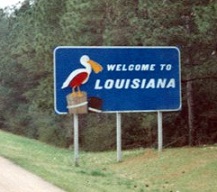 The miles upon miles of endless highway give way to Louisiana, and Shreveport finally appears on a freeway sign. I relax into the anticipated embrace of family.
My tired car pulls into Mom's driveway, and my brother — also gay and also an addict in recovery for more than a decade — greets me with an extended hug, and we begin the business of unloading the car immediately, as if to shoo away the evidence of my drive and the depressing reason for it. A guest room has been prepared, a closet cleared. For the next month, as I deal honestly with my tender wounds, this will be home.
Mother arrives from the hair salon, and her cheerful And how is my favorite redhead doing..? tells me that everything is going to be fine. She knows why I've come home, and she doesn't require a single detail.
I've already begun the business of rededicating myself to my program of recovery, and there is pride in that. There is joy, in fact, once the truth has been told and the work to rebuild can begin. Not regretting the past, even the recent past, is a difficult job, but too much time spent looking in the rear view mirror hardly bolsters me for the road ahead.
I am grateful, to have regained my footing after a few terrible days, to have survived it, to have my freedom to make better choices. And I am filled with gratitude for the friends and family who have given me a precious gift.
They let me start again.
———————————————————
(My best wishes and deepest gratitude go out to you, my friends. Thank you for your encouragement and your many kind comments. If you know someone who might benefit from this posting, who might think there isn't a solution, then please share it. Love, Mark)
———————————————————-
PLUS…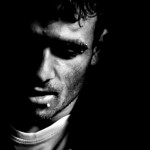 I always have strange emotions about World AIDS Day, the annual commemoration on December 1st. It makes me feel a little like a professional drag queen having to contend with Halloween. Such a torrent of voices and contributors on "my" turf! But of course, that may be the point: to be re-energized and inspired by the many voices and news stories of others who might not be speaking up otherwise, and for me to realize that HIV isn't mine alone, not by a long shot. The challenges it presents affects all of us, and calls out for the best in science, the best in our sense of community, the best of humanity itself. You'll surely find many things online that resonate with you this World AIDS Day, so let me show you something you might miss. Love Light Romania provides support to people with HIV/AIDS in one of the toughest places on earth, but they have somehow found something beautiful in the tragic story of Alex, one of their clients who shares his life in a four minutes video filled with gorgeous photography of his journey. The simplicity of this video and his matter-of-fact telling of his story captures a beautiful sadness, and I hope you'll take a look.
Tags: family, gratitude, help others, meth, recovery
Posted in Books and Writings, Family and Friends, Gay Life, Meth and Recovery, My Fabulous Disease | 57 Comments »
Tuesday, September 20th, 2011
According to family lore, my arrival at birth with a full head of orange hair was met with shock and awe. My five older siblings ran the gamut from blond to dark brown, but they otherwise lacked my peculiar genetic mutation. Although the hospital nursery staff was abuzz with delight, my own family debated whether the color would last while they double checked the identification tags.
It lasted. In fact, the color bloomed like a Van Gogh painting. Before long I would learn the price of being different — and how intense childhood ridicule can be.
Look, it's Freckle Face Strawberry! Howdy Doody. Bozo. Opie. I didn't know whether to chop off my hair or hide underneath it. Only little old ladies and a few teachers seemed to appreciate it, but their cooing and stroking — they always needed to touch it, like a lucky charm — never endeared me to the bullies at school.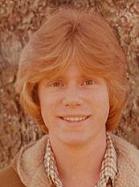 When puberty hit and the startling orange hue crept further down my torso I was beyond mortified. How could my body play such a cruel joke? Did this adolescent sissy really need another reason to be kicked and taunted? I actually made it through two years of junior high gym class without once taking a shower, usually by fiddling around at my locker — folding and arranging my clothes, feigning trouble with my combination lock — until it was safe to get dressed.
When I came bursting from the closet while in high school, I managed to finally celebrate my red hair along with my sexuality, and reveled in both. I mastered every hair product known to man, blow drying and spraying my head into a Farrah Fawcett extravaganza before a night out at the local gay bar. I discovered the men who loved redheads, and at last, I'd found the ideal purpose for the trait that once humiliated me.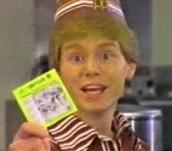 It even became crucial to my vocation, during a brief stint in my twenties in television commercials. Casting directors saw dollar signs on my head, and I became the freckled pitchman for everything from McDonalds to Popeye's to Barq's root beer. I treated my hair as a gay Samson might, with the latest gels and shampoos and conditioners, and in return it made me money and got me laid.
Whatever I became through the years, this single aspect of my identity pre-dated everything. Before the writer, before the AIDS activist and the drug addict and the actor and the childhood sissy, I was a redhead. From the very womb.
And then, not quite. Sometime in my thirties, the color began to slowly drain from my scalp. The orange and reds eventually surrendered to a strawberry blond, and even those tones became weaker, like watering down a pitcher of Kool-Aid, as my fiftieth year approached.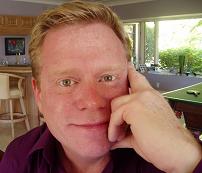 It must sound ridiculous, but I felt the loss deeply. We had been through so much together, my red hair and I.
I tried to take heart in having, whatever the color, a full, thick head of healthy hair, guaranteed for life by the family gene pool. That is, until a few months ago, when I stood in the shower and felt strands of hair sliding down my face, in a massive march from my head to the drain. After decades taking HIV medications, I had begun a new treatment regimen and its woeful side effects were ruthless and immediate. Within weeks my hair was thinner, dulled and brittle to the touch.
One of my private, most selfish fears has been realized. I have AIDS Hair.
But while removing clumps from the shower drain is a jolt to my vanity, it isn't the trauma it might have been. After living with HIV for nearly thirty years, I've witnessed how creative it can be in its cruelty, down to the slightest of indignities. The sudden damage to my hair has been worrisome, I'll admit, but part of me knows that it had long since served its purpose. There is something correct, even poetic, in this twilight of the redhead.
Years ago, as I began rebuilding my life after years of drug addiction, my therapist made a withering observation. "You've got no second act, Mark," he said after one of my self-absorbed ramblings. "You make a nice first impression. But then what? Not much."
The work that I've done in the years since his pronouncement have taught me the value of more important traits, of lending a hand or paying attention to friends or standing up for our community. And this evolution appears to have swept away one of my most stubborn sources of willful pride.
The last decade has given me the gift of other, more meaningful assets. They lie beneath, away from the gaze of strangers and first impressions.
My best features are now visible only to those who really know me. And they are just beautiful.
Mark
—————————————–
PLUS…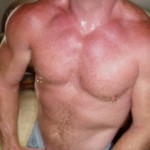 Sometimes I blurt out a blog posting that belies my supposed serenity and enlightenment, like the rant I posted on The Bilerico Project ("For God's Sake, Put Your Shirt On") about gay guys who can't seem to keep their clothes on when posting pictures on mainstream social media sites like Facebook. Pecs and traps and biceps? On glorious display. The friends who are beside them in the photo? Cropped out. Guys will even chop off their own faces, as not to distract from the wonder that is their abs (and, as we all know, it's not the friends you keep, but the abs you maintain). Anyway, I had some fun calling them out about it, and the comments have been kind. Well, except for the twenty-something that claimed I was just jealous I wasn't sleeping with young hotties. Umm, ouch.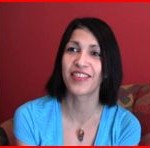 My favorite HIV/AIDS online resource, TheBody.com, has just opened a brand new section on the importance of drug adherence and tips on maintaining your regimen. As part of it, I was asked to produce some short "Day in the Life" videos of people living with HIV and how they fit their pills into their schedule. It was terrific to produce a video about Damaries Cruz of south Florida (right), who shares her misgivings about starting therapy at all, and her collaborative relationship with her physician. And the story of Tree Alexander is an inspiration, as he works to maintain his treatment regimen even during a period of homelessness. The reaction of his large family to his HIV diagnosis was wonderful and astounding: they threw him a "stay healthy" party!
Tags: acting, Aging, culture, family, gay, gratitude, help others, hiv, meth, recovery
Posted in Family and Friends, Gay Life, Living with HIV/AIDS, Meth and Recovery, My Fabulous Disease | 11 Comments »
Monday, June 20th, 2011
How addiction to crystal methamphetamine is threatening the gay community's long struggle to turn a corner on the AIDS epidemic.
I really shouldn't be trusted. That's the problem with drug addicts like me. We've protected our addiction through a myriad of lies and manipulations for so long that being truly honest again is like learning a foreign language from scratch. So when, at long last, my recovery has convinced me that honesty is the only thing that can save my life, I shouldn't be surprised that my friends are reluctant to believe me.

Their skepticism is well founded. My drug addiction perverted every value I hold dear, and truthfulness was the first to be abandoned. But becoming a habitual liar was only the beginning. As a gay man I worked tirelessly through the 1980′s directing AIDS agencies and advocating HIV education. Despair was a daily companion, and I witnessed the death of friends in manners too gruesome to be described. When I became HIV positive during those early years, every loss of a friend, every visit to intensive care, was like watching my own morbid future.
But once my addiction to crystal methamphetamine took hold by the late 1990′s, caring for my community or even myself had become unaffordable luxuries. The drug, a common presence on the dance floors I once enjoyed, had tightened its hold on me. I was no longer satisfied with occasional weekend use and pursued meth with a vigor unmatched by my devotion to AIDS causes.
This onetime HIV educator became a selfish addict who engaged in perilous drug deals and even riskier sex. The sad irony escaped me, however, as I continued down my destructive path, even contracting Hepatitis C through needles and enduring chemotherapy to treat it. All the while, my addiction raged on.
My experience isn't unique and widespread meth abuse has been brewing in other populations for some time. But something about its peculiar grip on gay men feels all too familiar, like a dreadful echo of what we suffered a generation ago. And the implications have me worried.
Most of my peers remember what it was like in the early 1980′s, when friends stopped calling or simply died over the weekend. The nightclubs were cloaked in sadness and had a vaguely sinister vibe. Empty desks at work meant someone was mysteriously sick again. During those years of "gay cancer," we were too petrified to acknowledge the coming storm.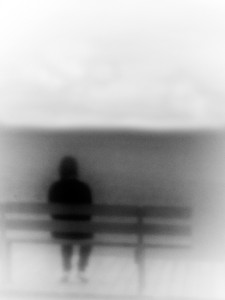 Today those ominous signs have returned, along with the helpless wish that things will improve if only we don't speak too loudly about it. But rather than AIDS picking off my friends with random cruelty, meth addiction is the culprit. And this time, it is unlikely our community emergency will have ribbons and walk-a-thons or attract research dollars. Society's sympathy for men dying from drugs is quantitatively less than dying of a sexually transmitted disease. This really is a plague of our own design.

Recovery centers are teeming with gay men battling meth addiction, and the drug has a very tight, culturally specific hold on them. It has surpassed other illegal substances as the drug of choice among gay users. There is something about the drug's mystique as a sexual liberator that appeals to men who are so often judged by their sexuality. Just as I once did, countless men are abandoning their relationships, their careers and their personal dignity in pursuit of the insidious thrill the drug promises and never delivers.

And meth appears to be mocking my community's long struggle to turn a corner on the AIDS epidemic. HIV testing sites claim that meth users are five times more likely to test positive for the virus than non-users.

How to combat the growing threat has this activist at a loss. Gay men know we had compelling prevention campaigns for HIV in the early days. They were called funerals. But changing an addict's behavior is a much more ambitious challenge than changing basic sexual practices.

It was my goal to bring attention to this crisis when I agreed to appear in a recent documentary about gay men and methamphetamine (Todd Ahlberg's startling "Meth"). In the film, I represent the voice of reason, the recovering addict remarking on what a sad scourge the drug has become. Only after the documentary was produced did I admit to anyone that I had relapsed prior to filming and had stopped using meth only hours before the camera crew arrived. Once again, my actions trumped my ideals.

It has been baffling to find myself literally saying one thing and doing another. The facts don't lie: I have been working towards recovery for five years and my last relapse was only four months ago. The eight years I spend addicted to meth will leave scars. Thank God for the recovering addicts I have met along the way, who have shown me that long term success is possible if I will just "get honest" and hold myself accountable. My personal survival is the job at hand.

That's tough for a former community leader to accept. I want to sound the alarm, organize a response, and join the growing chorus of gay men shedding light on our shameful secret. But how can I urge others to practice honesty when it has eluded me again and again? And what did the AIDS crisis teach me, what did the promises to honor the lives of so many dead friends mean, when I rewarded my miraculous survival by sticking needles in my arm?

I better sit this one out. The preciousness of life itself, and my own in particular, is a lesson I should have learned while caring for my friends dying of AIDS. It has taken a battle with an equally cunning adversary for that lesson to finally sink in.

(This piece appeared on Newsweek.com on November 28, 2007. — Mark)

Tags: culture, gay, meth, physician, recovery, Sexuality
Posted in Books and Writings, Gay Life, Meth and Recovery, My Fabulous Disease, Prevention and Policy | 5 Comments »

Tuesday, June 7th, 2011

For most of my life I've been judgmental and a little impatient with gay people who didn't just come out. Are the risks really that dire? I suspected they were just chicken shit, or unwilling to stand up to their family or to whatever screwed up religious upbringing they had.



Growing up on Air Force bases wasn't exactly the Castro, but I didn't know any better than to walk and talk however I pleased (I was in full sashay mode by the age of twelve). I was sexually active soon thereafter, and stunned my Louisiana high school with an older boyfriend in my senior year.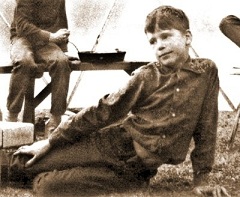 Yes, I grappled with my Methodist teachings and suffered through some brutal rounds of dodge ball (affectionately known as "Smear the Queer" where I come from), but making it though my teens was mercifully uneventful.
The bullies were too freaked out by my jumpsuits and platform shoes to approach me, though I must credit my perpetually embarrassed, varsity jock brother for helping keep them at bay. The result of this rather fortunate gay adolescence was my ignorance of the perils of being out, and that arrogance suited me just fine for most of my young adulthood.
And then, years after my own coming of age, Matthew Shepard tried to live openly as a young gay man, too — until he was beaten and left to die tied to a fence in Wyoming. The images and details of his horrific final hours were like blunt force trauma directly to my heart. How could I have been so cavalier about what the real costs of coming out could be?
Today, I never downplay the societal risks of being gay, but I focus my writing on two things that added shameful layers to my identity: HIV and drug addiction. How ironic that the kid who believed there were no dangers to growing up gay would fall victim to two of the most common health risks among gay men: being infected with HIV and using drugs.
I'm still a sashaying, gay stereotype representing the most fabulous social ills, it would appear.
My sense of pride emerged not in response to being gay, but in my response to HIV and my drug addiction, in that order. I found personal self worth by helping my community face AIDS in the 1980′s, and I have rediscovered my self esteem while on the treacherous road back from crystal meth addiction.
Being gay isn't something I have been proud of, in and of itself. But I take pride in how I have handled what I consider the fallout of being gay.
During this gay pride month of June, I hope we'll all take some time to assess what we're so damn proud of. I've made that list, and "being gay" isn't anywhere on it. Do I take my sexuality for granted, or am I ungrateful?
I'm proud of Mark, the man as he is today. I'm proud of my brother for keeping the bullies away. And I'm proud at my success, day by day, of recovering from addiction and having a purpose.
With that, I'll sashay out of here.
Mark
(The video above is a gay pride message I produced last year, and I would encourage you to watch it. What begins as a funny take on public service announcements becomes something surprisingly different and emotional. As always, my friends, feel free to share my content, and please be well.)
Tags: Aging, aids, culture, gay, gratitude, help others, hiv, meth, recovery, Sexuality
Posted in Books and Writings, Family and Friends, Gay Life, Living with HIV/AIDS, Meth and Recovery, My Fabulous Disease | 12 Comments »