Posts Tagged 'physician'
Thursday, April 9th, 2015
Michael Weinstein, the polarizing and famously litigious head of AIDS Healthcare Foundation (AHF) just got a taste of his own medicine when a stunning Whistleblower lawsuit against AHF filed last year was unsealed and made public.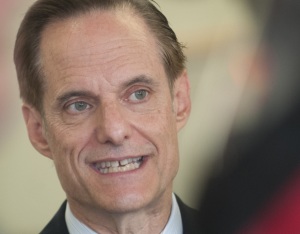 The 34-page suit, brought by three former staffers who claim they were fired when they raised questions of financial impropriety, charges the agency with ten counts of defrauding the government, conspiracy, and a "multi-State kickback scheme" to maintain service quotas and keep the government-funded gravy train rolling.
In exclusive interviews with My Fabulous Disease, one of the plaintiffs, Jack Carrel of Louisiana, his lead counsel Theodore Leopold, and several prominent figures in the HIV arena spoke out about the details of the charges and what the lawsuit could mean for the beleaguered head of the country's largest provider of HIV clinical services.
A "CRIMINAL EFFORT"
The plaintiffs accuse AHF of an "organizational-wide criminal effort" across at least 12 States in the form of kick-backs to AHF clients and staffers. They believe that AHF has defrauded governmental programs out of tens of millions of dollars, based on their own experience with the agency going back to at least 2010.
The three plaintiffs, all former managers at AHF who were in a position to be familiar with agency policy, also include Mauricio Ferrer of Florida and Shawn Loftis of New York.
When someone tested positive in an AHF clinic, the suit claims, they were offered cash or other inducements to be linked to care in AHF clinics. Furthermore, AHF staff were provided commissions when they successfully linked someone with a positive test result to AHF services. This procedure was developed first in Los Angeles and then spread across all States where AHF has a presence.
The policy wasn't exactly clandestine. In fact, it was written right into the "AHF Linkage to Care Training Manual" included as an exhibit in the lawsuit (partial snapshot below).

This kind of incentive is flagrantly illegal. Defying the Federal Anti-Kickback Statute is a felony offense. Grant monies received from the government, such as through the Ryan White CARE Act, CDC, or other HHS programs like Medicare, strictly forbid kickbacks.
The Anti-Kickback Statute ensures "there are no behind-the-scenes shenanigans for profit reasons," said lead counsel Theodore Leopold of Cohen Milstein, the firm representing the plaintiffs in the case. "The Federal law is quite clear. We want to be sure the clients are getting proper care and treatment." Medical decisions should be for the betterment of the patient, Leopold said, "and not to put money into AHF's pockets."
"This case is about AHF gaming the system," Leopold said. He explained that kickbacks "can lead to an over-utilization of services, corrupt the process, and exploit the population most in need of services." The suit claims that although AHF was formed as a not-for-profit agency, it "exhibited a for-profit corporate mindset and a voracious appetite for any and all revenues associated with HIV patient referrals.
"We are seeking monetary recovery on behalf of the government for funds," Leopold said, which the suit contends were billed through improper means.
ONE PLAINTIFF SPEAKS OUT
Jack Carrel holds a Master's Degree in Public Health and is working on his doctorate. He came to AHF in 2012 after working in the HIV field for nearly 30 years. He is also HIV positive and feels a strong connection to those testing positive and seeking services.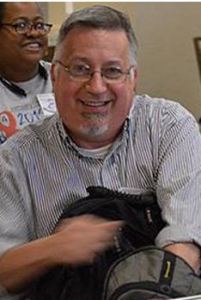 As Director of Public Health for AHF's Southern Bureau, Carrel questioned the financial incentive policy that directed people who tested positive into AHF clinics, but was "assured it was perfectly fine," Carrel said. "And then when we had meetings with funders, other (AHF staffers) in the meeting would tell funders that we would invite clients to use any other clinic they wanted, and I knew that wasn't true." Carrel was fired after objecting to the "linkage to care" policy.
"I tried to do something about it and I wasn't able to," Carrel said. "I'm HIV positive and I work in this field. I want people to be in care and to achieve viral suppression. But this system didn't give clients the choice for getting services where they wanted."
People who have just received HIV positive test results are often in shock, emotionally vulnerable, and susceptible to nearly any suggestion. AHF staffers were financially rewarded for influencing their clients' healthcare decision-making, according to the lawsuit. They allegedly plied clients with money, free fast-food lunches, and rides directly to AHF clinics.
Attorney Leopold is careful to point out that this is a civil matter and not a criminal one. A tepid statement released by AHF in response to the suit contends they did "nothing wrong" and use as proof of their innocence the fact that the government has declined to intervene in the legal action.
The mere fact the government has not, as of yet, chosen to intervene "is no reflection on the validity of the case," contends Leopold, citing that this is not uncommon when there is already outside counsel involved. In other words, the government may be more than happy to allow this lawsuit to do the legwork for them and then use it to build a case for later criminal charges.
"WE WILL SUE YOU!"
The lawsuit places much of the responsibility for the AHF scandal squarely at the feet of Michael Weinstein who, at a 2013 AHF Leadership Summit, personally advocated for increased "positivity rates," more linkage directly to AHF services, and "the payment of financial incentives to patients for the purpose on inducing self-referrals to AHF medical care," according to the suit.
The irony of the Whistleblower action is the rich history AHF has of threatening others with litigation. Under the direction of Weinstein, AHF participated in their own, profitable Whistleblower lawsuit against Bristol-Myers Squibb in 2010 and Weinstein has always used potential litigation toward others as a playing card.
(Weinstein has also engaged in expensive petitions to mandate condom use in porn, called the pre-exposure prophylaxis [PrEP] medication Truvada "a party drug," and taken out full page ads that significantly misrepresent PrEP efficacy findings, all to the consternation of his peers.)
The animosity Weinstein has engendered among other HIV advocates can be traced back for decades. Sue Crumpton served as the director of LA Shanti, the first HIV support agency founded in Los Angeles, from 1992-1998. She remembers L.A. County planning council meetings "filled with drama, courtesy of Mr. Weinstein."
"Michael never showed up to Planning Council meetings unless there was grant money on the table," Crumpton said. "And then if things didn't go his way, his first response was to say 'we will sue you!' The other agencies didn't have the resources to respond to a lawsuit, so he would get his way."
PrEP activist and former AHF poster boy Eric Paul Leue, who broke ties with the agency after Weinstein's widely maligned objections to PrEP, has little patience with such tactics. "AHF has sued counties, cities, and departments of health, and has bullied smaller organizations into submission with litigation that real non-profits cannot afford to fight," he said.
Leue relates the story of AHF attorney Samantha Azulay who, during a case in which AHF fought to have funding taken away from a small organization serving Los Angeles youth, stated that "maybe you've got to cut up a couple trees to save the forest."
"That's what it comes down to," said Leue, who began a #RemoveWeinstein petition last year. "AHF leadership is the forest and they do not care about the community. They care about their bottom line of one billion dollars per year."
Weinstein's litigious nature and the sheer size of his agency intimidated plaintiff Jack Carrel and gave him pause when considering what to do about the policies he knew to be wrong. "AHF is a very big organization," Carrel said. "And I'm one HIV educator. So that was, and still is, scary."
"A THUG AND A CROOK"
Weinstein's battles with HIV advocates and agencies have largely marginalized him from HIV advocacy circles, where he is derisively known as the Tea Party of the HIV movement.
Lifelong HIV activist Peter Staley (How to Survive a Plague) believes the legal fallout from Weinstein's actions is long overdue. "For those of us who have been fighting Michael Weinstein from day one," he said, "when he started ignoring the great legacy of science-driven AIDS treatment activism, this lawsuit couldn't have come soon enough. And yes," he adds, "it feels like payback."
Long term AIDS survivor Michael Petrelis, whose own blog The Petrelis Files is best known for holding HIV service agencies accountable by publishing their IRS 990 forms, has long criticized AHF for failing to post its 990 on their agency website.
"It's possible the charges in the lawsuit are just the tip of the iceberg," Petrelis said. "Since AHF is a behemoth with national and global offices – not to mention lobbyists in Washington – and negotiates directly with drug manufacturers among its various endeavors, there should be an AHF Watch Network… keeping a close eye on the organization, its Board and executives."
Peter Staley is already writing Weinstein's professional obituary while remaining concerned for the well-being of thousands of AHF clients. "We knew Weinstein was a thug and a crook," he said, "but his downfall will be bittersweet, because it could also bring down the empire he built, which includes lots of HIV/AIDS specialists and thousands of low-income patients."
"If I were on the AHF Board," Staley adds, "I would quickly clean house. All of this can be set right once Weinstein is gone, and AHF can live on under new management."
Plaintiff Jack Carrel thinks that, were something catastrophic to happen to AHF, "other agencies would step up" to fill the needs in service. And when asked if Weinstein deserves to keep his job, Carrel will only say that "when you're CEO of an organization, you are responsible for what it does."
Removing Weinstein may actually become an imperative for the AHF Board, Sue Crumpton believes.
"Michael always cultivated his own Board, which acquiesce to his whims, and he has always served as its Chair," she said, "but those other Board members also have a fiduciary responsibility to the agency. They could be held personally liable for this lawsuit. A Board can be ensured against many things, but negligence is not one of them. If they don't seek to remedy this situation, in my opinion, they are negligent."
For his part, lead counsel Theodore Leopold isn't particularly shocked by the alleged unlawfulness of AHF policy. "I've been doing this a long time," he said, "so not too many things, as it relates to corporate greed, surprise me."
Mark
(Photo credit of Michael Weinstein: Mitchell Zachs/AP)
————————————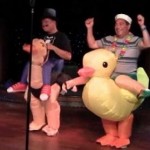 Need something completely different? Discounted cabins for the 2015 HIV Cruise Retreat this November 8-15 are going fast. Join a few hundred brand new friends on a cruise along the Mexican Riviera! We have our own theme parties, outrageous game shows, and excursions at ports of call — plus a special guest, Timothy Ray Brown, the first man to be cured of HIV. We will be sailing roundtrip from San Pedro (just outside of Long Beach/ Los Angeles) to an exotic mix of beach towns on the Mexican Western Riviera. Each town has its very own local charm and flavor. For more info, check out HIVCruise.com or contact our cruise director Paul Stalbaum at 888-640-7447.
Tags: hiv, physical, physician, research, testing
Posted in Living with HIV/AIDS, My Fabulous Disease, News, Prevention and Policy | 11 Comments »
Tuesday, February 17th, 2015
My fear of all things anal began when I was an early teen. My older brother David took great delight in bursting into our bathroom to startle me, especially if I was on the john. And, since I was a pubescent redhead, his sudden visits included a lot of laughing and pointing.
I was mortified beyond belief. To this day, I must be sure no one is in the house, and then close and lock the bedroom and bathroom doors before I can properly relax. And I live alone.
But you can't avoid everything anal if you're growing up gay. Not if you want to do the really fun stuff.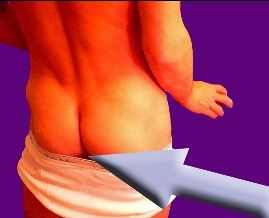 Thus my conundrum as a youth: exploring the pleasures of my tush while fighting the terror that something stinky might be going on down there. And I suspect I am not alone in this particular anxiety.
I discovered soon enough that if someone had serious intentions in regard to my backside, I couldn't simply rely upon a bran muffin and a Hail Mary to be properly prepared. God forbid I would, you know, not be… well, you know. This ongoing fear had a habit of wrecking the mood and the evening.
My exclamations during sex were usually panicked calls to turn the lights up, so I could carefully inspect the situation. Or a plea to stop altogether. "Okay, that's fine, no wait!" I would cry out. "Am I okay down there? I mean, is it… okay go ahead… no hold on! Are you sure I'm…?" I was usually so involved with my protestations that I would hardly notice my date gathering his things to leave.
There are cleansing products meant to address this situation, but they require a certain comfort level with your own body and a little patience, meaning, they were incomprehensible to me. But I tried my best.
Drugstore enemas always felt too clinical, like something a nurse should be administering so you could "move your bowels," a phrase I hope I never have to hear again, much less type.
But never fear. Leave it to gay men to popularize the "shower shot," a long hose which screws into your shower head and ends in a narrow nozzle, just right for sliding up your bum for a thorough internal rinse.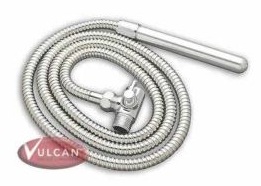 The modulation of this instrument, however — and I cannot stress this enough — is of utmost importance. Too little water pressure and you've got a dribble with little cleansing effect. Too much, and you've just inserted a pressure washer into your ass that could peel the paint off a building.
I was first introduced to this contraption in my early twenties, when my first-time date invited me to visit the bathroom to "rinse out" while he relaxed in bed and waited. I stepped in the shower and surveyed the dangling metal hose. I turned on the water. I considered how it all might operate, and I made my best guess, standing there for God knows how long, hose inserted and whistling a happy tune.
I must say in my defense that no one had ever explained the device to me, much less how to gauge the input versus the output.
That poor, unfortunate man. He had really pretty designer sheets, covered with a gorgeous blue and white pinstripe blanket that I can still see clear as day. Such a lovely bedroom. That is, until a few passionate moments later, when all of it was soaked with a solid gallon of spoiled water that had been percolating in my poopchute, exploding from me in a streaming rush that looked like the wake of an outboard motor hurtling across Lake Erie. The word "apocalyptic" comes to mind.
Only as I matured did I realize I had options (and I will now introduce cute baseball analogies to illustrate my point). I discovered I did not, in fact, always have to play catcher, and I stepped onto the pitcher's mound with great enthusiasm. But as much as I enjoyed the view from above, I worried still, that maybe I wasn't holding up my end of the bargain. It was only after pitching a near-perfect game one day that my partner in the dugout helped me make a simple decision.
"Mark," he said. "Why don't you just stick to what you do well?" And it was this generous assessment that gave me the confidence to hang up the hiney hose forever.
Yes, that's right. I'm now a dedicated top. I'll allow you a few moments of incredulous wonderment.
What's even more amazing is my having a boyfriend who is not only loving and adorable, but absolutely expert at the exotic mysteries of booty sex preparation. It really is an impressive talent, if you ask me. Like walking on your hands, or spinning plates on sticks.
This is all to tell you, dear reader, that sometimes you must find solutions to your fears in order to take care of yourself. And sometimes you have to face your damn fears head-on. I was reminded of this recently when, at fifty-two years old, I had my first colonoscopy. I don't think I have to explain my anxiety level going in to this procedure.
Everything checked out fine, thanks. I had heard the anesthesia they give you can produce some odd behavior, but other than proposing to the physician and asking the recovery nurse if they located my pet hamster, I behaved myself quite admirably.
The only side effect of my colonoscopy was a bloated feeling and a case of the gurgles. Well, and a few hours later I had the longest, most continuous release of gas I have ever experienced in all my days. I'm talking a minute plus, people.
I really wish my older brother David had been here. He loves that kind of thing.
Mark
(Artwork courtesy of Andrews's Anus, via LifeLube. This piece was originally posted on my blog in January of 2013, but for some reason continues to be one of the most popular pages on this site. So don't say I'm not giving the public what they want!)
———————————————————–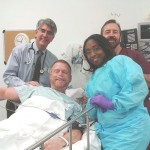 My Friends,
If I can face my deepest fears, so can you. Did you know that studies show people living with HIV have a higher incidence of "colonic neoplasms" (the polyps they are looking for during a colonoscopy), which should be checked out for cancerous cell growth? Anyone aged 50 should get a colonoscopy, and some protocols suggest that people with HIV start this screening at age 45. Please don't delay. Call your doctor! (At right, a picture of my happy procedure team just prior to my colonoscopy.)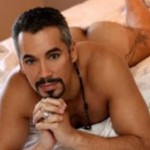 And speaking of rectal douching (and why not? We really should discuss this topic more, considering it is such a common practice among gay men), I cannot say enough about LifeLube, the blog created by the AIDS Foundation of Chicago to help gay men address sexuality and their bodies. They have an entire section devoted to rectal douching (did you know there are new douches that limit the amount of healthy bacteria removed?) and another feature, Andrew's Anus, that provides engaging answers to the questions you're afraid to ask. The blog is no longer active – meaning, no new postings – but there is a wealth of information here and you should definitely check it out.
Tags: Aging, family, gay, help others, physical, physician, research, Sexuality
Posted in Family and Friends, Gay Life, My Fabulous Disease, Prevention and Policy | No Comments »
Tuesday, February 3rd, 2015
The lobby of the Melbourne convention center at the international AIDS conference last July was packed with scientists, community educators, and activists. I was busy wrangling interviews for my daily video blogs.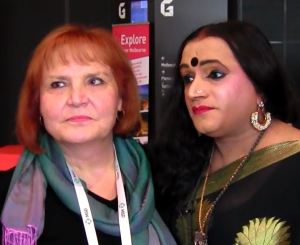 Across the room I spotted JoAnne Keatley and Laxmi Narayan Tripathi, two of the most visible transgender women in the world and experts on transgender issues. I scurried up to them for a sound bite on their thoughts about the conference.
"This has been quite a year for trans people," I began, as an ill-conceived question began forming in my tiny brain, "what with the visibility of trans people like actress Laverne Cox. That must help a lot, huh?"
The women stared at me as if I were mad.
"Our visibility is due to grass-roots organizations doing the hard work of education and advocacy," JoAnne responded with a gracious but cool reserve. She went on to explain that transgender people face enormous challenges just to make ends meet financially. "We are victims of discrimination and violence on a daily basis," she said. "Too many of us, in order to survive, have to engage in sex work. The number one intervention for the trans population is to make it safe for us to participate in the workplace."
I felt like an idiot, but my insensitivity knew no bounds and I wasn't done yet. The activists were accompanied by a third woman who was quite lovely but declined contributing to the interview. As I thanked JoAnne and Laxmi for their time, I turned to their companion and good-naturedly said, "ah, the quiet, pretty one."
Because the real litmus test for a successful trans person is whether or not they are attractive.
The women were already walking away, presumably to find someone who could avoid insulting them, when JoAnne glanced back to pointedly call out, "we are all pretty!"
I like to consider myself an enlightened gay man. A career in HIV advocacy has taught me a lot about sexuality, racism, and women's issues. But I'll be damned if I have managed to learn very much about the T in LGBT, despite the issue bubbling up throughout popular culture. My sensitivity level is long overdue for some transitioning of its own.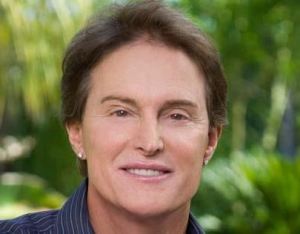 Transgender people throughout the world may not know who Bruce Jenner is either, but it appears the former Olympian is about to grant many of us another such teachable moment. The gold medal winner and famously reluctant participant on the Keeping Up with the Kardashians reality show is the subject of numerous media reports that (s)he is transitioning – I don't even know at what point it is customary for the pronoun to change – and there will be a special series on the E! Network devoted to it, including visits to physicians and mental health professionals.
If handled with sensitivity – admittedly, a tall order for the network that brought us the Kardashian clan – Bruce's story has the potential to provide an educational lesson not unlike Magic Johnson's coming out as HIV positive in 1991: an American sports hero, someone many of us think we know, revealing a private part of themselves to a public woefully ignorant on the topic. Oprah must be chomping at the bit.
Easy does it. While it may be true that Bruce is ready to share his story, transgender people face enormous physical and mental challenges even after their transition, including continued risk of suicide, and their stories are singular and vary widely. Let's hope Bruce has supportive counsel and is braced for the media barrage.
All this in a year that has seen the Amazon series Transparent win awards and the President say the word "transgender" for the first time in a State of the Union speech, and not long after Chaz Bono shook his groove thing on Dancing with the Stars.
I have sincere enthusiasm for these developments yet still find myself judging those who would be advocates, placing the likes of Laverne Cox, imbued with a winning I'm-just-happy-to-be-here spirit, in stark contrast to the more confrontational author and activist Janet Mock, who beneath her high wattage smile looks like she is inches away from slapping the stupid out of somebody.
God forbid transgender people make us uncomfortable. You know, like liberated women once did, and gay rights protesters and marchers in Selma and AIDS activists.
How difficult it must be for an entire segment of humanity to contend with score keeping like mine, to be judged by whomever spoke up last, to be seen as a monolithic "community" without nuance, to have to continually respond to dangerous ignorance without losing it completely.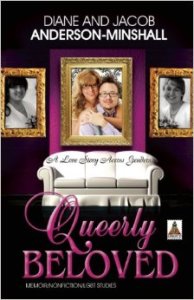 My curiosity about all things trans was largely satisfied recently by reading Queerly Beloved: A Love Story Across Genders by married couple Diane and Jacob Anderson-Minshall. It is a remarkable tale about their former lives as a lesbian couple and what happened when they were faced with the realization that one of them, Suzy, is a transgender man who would eventually take the name Jacob.
There are revelations on every page of Queerly Beloved about issues I have wondered about and even more that have never occurred to me. Diane and Jacob chronicle every step of the transition and never make the reader feel like an inappropriate voyeur.
And trust me, the journey is a labyrinth of sexual and gender identity, as questions about being lesbian or straight, male or female, are raised in increasingly complicated permutations. These questions are all the more urgent to Diane and Jacob, given their careers as feminists working in the lesbian publishing arena.
Jacob is bracingly candid about his initial doubts about his transgender status and the couple's misgivings about losing their identity in the lesbian community. However freeing his masculine transformation may have been, he does not shy away from the reservations that accompanied it and the ramifications he faced afterward.
Jacob includes fascinating insight into the riddle of nature vs. nurture, including the numbing of emotions he experienced when testosterone treatment began and how, in his new identity as male, he found himself in the foreign, privileged fellowship of men — and realized he was suddenly deferred to by women. Ultimately, Jacob challenges us to think again and again about what it means to be male.
For her part, Diane achingly shares her confusion and heartbreak over losing the woman of her dreams to his transition and hormone therapy, and writes of her lover's femininity slipping away in ways subtle and profound: his unwillingness to talk through feelings as he once did, the light touch of his hands being replaced by a thicker skin, literally, and a numbing of emotions that robs him of his highs and lows.
In a particularly telling scene, they both attend a book reading where a gay man who came out late in life describes the impact on his former wife. The sad and rueful glance that Diane gives Jacob during the reading makes you realize that, whatever the nature of the coming out process, there are often unintended casualties in its wake.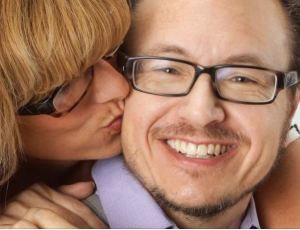 Diane and Jacob reveal in intimate detail what we may have long suspected. Masculine and feminine are a continuum, intersecting both our gender and sexuality, and the enormous world we inhabit contains gradations of it all.
Yet, as the book's title makes clear, this is a love story. And despite confused presumptions from family and friends about the nature of their relationship and even their sex life, the couple continue to find joy and satisfaction in the arms of the same person they have adored from the very beginning.
Although they go to great lengths to patiently answer questions in their inspiring memoir, the love Diane and Jacob have for one another is the final, simple answer.
Let that be a lesson to us all.
Mark
Tags: conferences, culture, gay, physician, Sexuality
Posted in Book Review, Gay Life, My Fabulous Disease, News | 1 Comment »
Tuesday, January 13th, 2015
The first time I contracted gonorrhea, which in my day was affectionately called The Clap, I was 20 years old and had just moved to West Hollywood, California. It was 1981, disco was still thumping in the bars, and the bath houses were packed. My dance card was filled.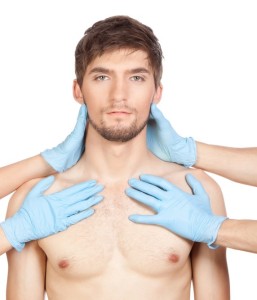 When I admitted my telltale symptoms to a friend, he directed me to the local clinic in the heart of the gay strip. The waiting area, filled to the brim with gay men, had the undeniable scent of Brut cologne and testosterone, and despite the circumstances we all cruised one another through sheepish glances.
It was embarrassing but not the worst day of my life. The clinician touched me in private places with rubber gloves and the shot he gave me worked. Life went on.
During my early years of recreational sex in the busy gay mecca, I caught The Clap so many times I called it The Applause.
No one told me I should be using condoms, not in the clinic and not among friends. The very suggestion would have been ludicrous. Half the fun of being gay was the blithe disregard for rubbers. We knew the symptoms of trouble and dealt with it accordingly. An STI (sexually transmitted infection) was an annoying rite of passage and little more. We had not yet met a virus that could harm us in any significant way.
Which brings me to a common objection to the use of pre-exposure prophylaxis (PrEP) for the prevention of HIV transmission. Skeptics of the strategy warn that taking a pill to prevent HIV does not guard against other STI's and therefore condoms must continue to be used.
When did avoiding every possible STI become the new goal for gay sexual behavior? Syphilis, chlamydia, and gonorrhea are all easily treated and cured. Scary campfire tales of a spreading superbug impervious to all treatment have failed to materialize. The very idea of getting The Clap again just makes me feel nostalgic.
No longer is avoiding HIV the prime objective; we must also now use a condom every time so that we are never exposed to, well, whatever. How many hoops must we jump through in order to fuck in a pleasurable way? We can't win for losing.
I'm beginning to wonder if the avoidance of pleasure has become the real objective; after a generation of fear and mortality, we don't see pleasure – and I mean sweaty nasty bodily fluid exploding pleasure – as a basic human need we can enjoy as gay men, much less deserve. Meanwhile, heterosexuals acquire STI's or get pregnant with the same regularity as always. Our gay sin is always greater.
Whatever moderate concern we once had for contracting an STI (and empathy for those getting one) has been transformed into a fearsome judgment of any repercussions of gay sex, regardless of its actual threat to our health. It's a shame-based, sex-negative ideology and it is painful to observe, particularly within my own community.
There are many ways to avoid HIV infection that can still give you an STI. That's true. And every person should engage in sober reflection and make their own assessment of what risks they are willing to take. I am a proponent of "shoot the alligator closest to the boat," meaning, prioritize the risk and act accordingly.
Gay men who take steps to avoid HIV practice a number of strategies: they choose PrEP, or limit themselves to oral sex with partners whom they don't know, or they only top, or they know their partner is undetectable, or they are themselves on successful treatment. All of these methods can prevent HIV transmission but can still expose someone to an STI.
I consider the man who employs these strategies, and maintains a relationship with his health care provider to monitor any infections, a success story. I have no interest in telling him to jump through a few more hoops if he wants to be truly, totally, super safe from all of life's ills. There is a cost to being human and of the pleasures we seek, whether it's sex or fast cars or that second piece of cake.
Unfortunately, because the topic is gay sexuality, it tends to make some of those alligators appear much larger than they really are.
Mark
Tags: A Place Like This, aids, barebacking, culture, gay, hiv, physician, serosorting, Sexuality, testing
Posted in Gay Life, Living with HIV/AIDS, My Fabulous Disease, Prevention and Policy | 34 Comments »
Wednesday, November 12th, 2014
When Chanse, a 19-year-old gay man living in Shreveport, Louisiana, tested HIV positive a few months ago, his mother reacted with understandable emotion and concern. And then she did something both odd and beautiful: she threw Chanse a coming out party.
"We had a couple of dozen family members and friends there," Chanse told me during my recent visit to my hometown. "And halfway through the party we started pinning red ribbons on everyone. They didn't know what to make of it."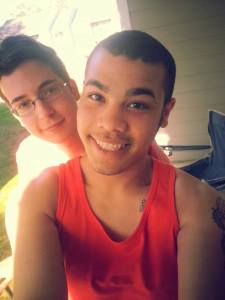 His mother then called the group to attention and said she had an important announcement to make. "She wanted everyone to know that something had happened and I would need their support," he said. "And then she told them that I had tested positive and that she loves me."
The response from the party attendees was immediate and moving. There were tears, yes, but they also congratulated Chanse for taking charge of his health and starting treatment. Since then, several family members have begun to volunteer for The Philadelphia Center, the local HIV services agency where Chanse was tested and participates in ongoing wellness programs.
HIV continues to devastate the South with alarming infection rates. One might assume that in the most stubborn of Red States, gay men have lives of rejection and misery, that they are apathetic about HIV, that they are ignorant about seeking treatment or accessing prevention strategies such as pre-exposure prophylaxis (PrEP), or that living as a gay teenager brings so many challenges that HIV falls far down the ladder of priorities.
That is clearly not the case for Chanse or for his boyfriend Josh, also 19 years old, who both swept into action when Chanse tested positive and, in another room of the agency, Josh learned he was HIV negative.
"I told him right away that I wouldn't leave him," said Josh. "We cried in the hallways for a few minutes, and then we both wanted to know right away what to do about it. One of the men at the agency, Eric Evans, told me about PrEP. I did some research and knew I wanted to start taking it."
I am certainly guilty of making assumptions about the engagement of young gay men in the South. Having grown up in Shreveport, I assigned the same prejudices to the community that I endured when I came bursting out of the closet as a teenager in 1978. But Chanse and Josh were quick to correct my outdated notions.
"We have plenty of friends," Chanse told me. "And we walk down the street holding hands. I can't speak for everyone, but it just hasn't been a problem for us."
Josh has been on PrEP for a month now, and his own choices defy nearly every contention made by critics of the prevention strategy. He is compliant, takes his daily pill on schedule, and hasn't missed a dose yet. He takes the medication within the context of a committed relationship, not as a license for promiscuity. And taking the prevention measure hasn't meant abandoning condoms.
"Why would we stop using condoms?" Josh asked. "I know Chanse will be undetectable soon since he just started treatment, and I know PrEP is protecting me. But we're also in the habit of using condoms every time. If we don't have them, then we do something else. It's just what makes us both comfortable, and we're going to keep doing things the same way we always have."
As a middle-aged HIV activist, I thought I had an understanding of what it means to be gay in Louisiana and the level of commitment among young gay men.
But I was wrong. I just got schooled by two teenagers.
Mark
(I wish to thank the very good people of Allied Media Productions in Shreveport, Louisiana, for sharing this interview clip with me. They are real public servants, producing video content for agencies like The Philadelphia Center and The Deaf Action Center.)
Tags: culture, gay, hiv, physician, PrEP, Sexuality, testing
Posted in Gay Life, Living with HIV/AIDS, My Fabulous Disease, News, Prevention and Policy | 10 Comments »
Monday, September 29th, 2014
I have twenty staples in my back holding an incision together. It hurts.
Just making that rather gruesome statement leaves me feeling conflicted. Yes, I want sympathy. Yes, this pain has been a constant companion for the last two months, from throwing out my back again to discovering from an MRI that a nerve was being crushed to a serious back surgery and then a slow recovery with more pain than I bargained for.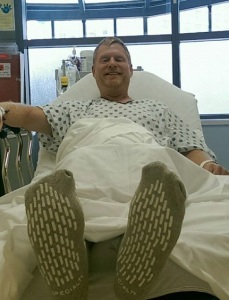 But the self-indulgence bothers me. How can we possibly complain, about anything really, in relation to the trials of others?
It reminds me of the 1980's, when there were so many deaths from AIDS that we couldn't grieve properly for individuals losses. The problem with living during that time, and seeing such mortality, was that everyone was doing it. There was no room in our aching hearts to feel for them all. And how in the world was I supposed to feel sorry for myself, the one with HIV who was healthy and alive?
Soliciting sympathy is a perilous enterprise. I'm That Funny Guy with HIV. Revealing that I'm hurting and feeling miserable feels like I'm going off-script, that these words don't belong on this blog, that you'll see me as self-centered and a whiner, that I'm hurting "my brand" and web traffic will suffer. But mostly, that my selfishness will become apparent, or at least show more than usual.
The self-pity comes and goes, like the muscle spasms, like the ocean of pain that ebbs and flows, like my own attitude toward what has happened to me, or what is yet to come. It's a kaleidoscope of impatience and gratitude and hope and anger. So I don't talk about it much or I make light of it and try to keep things in perspective.
During my hospital stays these last weeks, I witnessed true medical emergencies, and saw other patients awaiting care who clearly were more frail, and more afraid, than I was. Meanwhile, I was cracking jokes with the nurses as I was being prepped for surgery and looking forward to the bliss of sedation, as any red-blooded addict in recovery would. I liked the attention, the drama of something serious underway, and how, at least for a few hours, it was all about me.
But then the surgery happened. And it isn't funny anymore. And I understand the legitimate use of oxycodone. And I can't put on my own socks.
So, for long periods of time during each day, I don't care about the suffering of others or the inhumanity of war or the latest HIV infection rates. Because what I am going through right now hurts. And it's really hard.
And I want a pain of my very own.
It is that very realization, of wanting to hold tight to something shared by no one else, that shatters my selfishness. Because if there's anything I believe in, it is that we heal and strengthen by sharing our common challenges. Whether it is living with HIV or a death in the family or a breakup, we get stronger when we talk about it.
I have a folder of special emails called my Rainy Day Folder, and in it are messages I have collected over the years. They are from people all over the world thanking me for a posting on my blog or sharing their own stories with me of stigma or fear or loneliness. And during this entire experience of mine, I have neglected to do the very thing for which that folder is intended: when I'm feeling low, read some of the emails and take heart that I'm making a difference by sharing my truth or offering advice.
So, this morning I opened the folder and began to read. And one piece of advice, something I offered repeatedly to others who were experiencing misfortune, stunned me with its precision and irony. "You are going to get through this," I said, more than once. "And one day you are going to be able to say to someone, 'I know what you're going through. I understand. And this is how I got to the other side.'"
Seeing the intersection of hurt and healing in those emails released something in me. The really good cry that followed was about me, and them, and all of us.
And I felt no pain at all.
Mark
————————
Update: The staples have been removed, and the surgeon was practically gleeful during our appointment that I am walking nearly normally. He said that during surgery he was alarmed by the nerve damage and he feared for my mobility. So I dodged a bullet, thanks to taking fast action, getting good advice, and walking (or limping) through the experience. Thanks for all the kind messages of support. I'm on the mend.
Tags: culture, gratitude, help others, physician, recovery
Posted in Living with HIV/AIDS, My Fabulous Disease, News | 6 Comments »
Monday, July 14th, 2014
(NOTE: My AIDS2014 coverage is exclusive to TheBody.com this year and you can find my daily videos on their main page beginning this Sunday, July 20th.)
Are you ready for a theater piece about HIV that takes place on an enormous bed that doubles as a boxing ring? How about a candlelight march with thousands of advocates from around the world? And don't forget my favorite — the Global Village, stuffed with art and advocacy from every corner of the planet? All this and more will be part of my coverage of the upcoming International AIDS Conference!
I'm headed down under for AIDS2014 in Melbourne from July 19-25! I'm so excited to be creating exclusive coverage for TheBody, the site that sent me my first camera and said, "just do what you do." I'm so proud of my association with this tremendous online resource.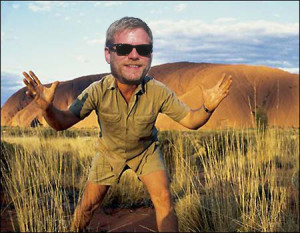 To watch my coverage, you'll have to go to TheBody.com. My whimsical, sometimes emotional reporting will be hard to miss from their main page and should begin on Sunday, July 20th.
In Melbourne, I'm going to leave the clinical data and research to those better qualified. Instead, I hope to provide you with something you might not see anywhere else: the advocates, the people living with HIV from around the world, and the awesome visuals of the music and dance and theater and human drama of the conference.
Are you ready? Let's go!
Mark
p.s. To watch my coverage, just head to TheBody and look for my video coverage, beginning Sunday, July 20th. I hope to post every day!
Tags: aids, conferences, criminalization, help others, physician, research, Sexuality, testing
Posted in Gay Life, Living with HIV/AIDS, My Fabulous Disease, News, Prevention and Policy | No Comments »
Monday, January 27th, 2014
"We don't know the side effects of this drug. It's too expensive. Insurance won't cover it. It hasn't been studied enough. It will encourage slutty behavior. And why the hell don't people just use condoms?"  
– Objections raised to the oral contraceptive progesterone ("The Pill"), approved by the FDA      54 years ago.
When the drug Truvada achieved FDA approval in July of 2012 as a medication to prevent HIV infection among people who are negative (a strategy known as pre-exposure prophylaxis, or PrEP), it's as if the ghosts of naysayers from the 1960's rose from their resting places, delighted and re-energized, and began drilling their mid-century objections into the hearts and minds of contemporary society.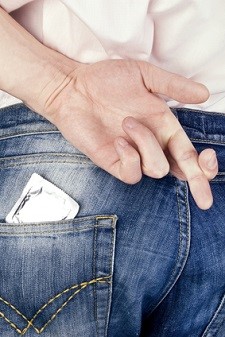 Maybe proponents of PrEP like myself believed the response to the drug would be more enthusiastic. Surely anyone who lived through the horror of early AIDS would thank God that a new prevention strategy exists that doesn't rely upon condoms alone. The fury of the response has been a little startling to me.
Fortunately, Facebook groups and online sites that explain the facts about PrEP are springing up everywhere to address misinformation and to clarify legitimate areas of concern. Here are the most persistent objections to PrEP, and the facts as we know them.
People wouldn't need PrEP if they would use condoms. They just want to bareback. Studies show that people on PrEP do not have an increase in high risk sexual behavior, but cynics have visions of wanton orgies ahead worthy of vintage gay porn. Alas, what others do in their sex lives is out of our control, whether that drives people up the wall or not.
The facts are these: more than half of gay men do not use condoms or do not use them consistently. This fact has remained true throughout the 30 years condom use has been measured among gay men, including during the darkest years of the AIDS crisis. We can address 50,000 new infections a year or we can have a useless moral debate.
The lack of condom use is what makes PrEP so exciting as a prevention method. The very first large study of Prep was the iPrEX Study, an international study of 2,500 people that was comprised mostly of gay men and some transgender women. The study showed that people who use Truvada as PrEP correctly (taking a pill every day) can have their risk reduced by 90% or more, depending on adherence. Some models show an efficacy rate of up to 99% based on near-perfect adherence.
PrEP is also not dependent on last minute decisions in the heat of passion. Taking a pill in the morning is calmly detached from having sex that night.
PrEP is not necessarily an either/or proposition, because lots of people taking PrEP are also using condoms. But let's be real. Most people seeking out PrEP already don't use condoms or they don't want to use them anymore. Since they are trading one prevention device for something that has a better success rate and is easier to use, what's it to you?
We don't know the side effects of Truvada. We have years of data of Truvada side effects on people with HIV (it's been FDA approved to treat HIV since 2004). Truvada was selected for clinical trials as a PrEP drug because of its favorable safety profile.
It is true that there are some reports of bone density and kidney problems among people with HIV using Truvada as part of their treatment regimen. These side effects have sometimes been serious. We can't assume the experience of HIV negative people will be the same, and that's why Truvada patients, positive and negative, should be routinely tested for bone density and kidney function.
More and more HIV negative writers and bloggers (and even a gay porn star) are sharing their experiences on PrEP but, thus far, side effects haven't been part of their story. Watching them share their progress publicly over time should be quite interesting.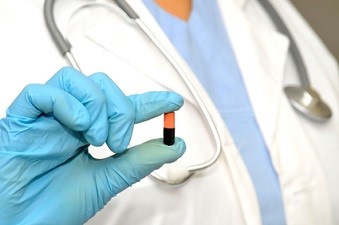 Understanding side effects is part of the assumed risk we take with medications, as any television commercial for a pharmaceutical drug will attest. If you don't want to cough up blood, for instance, or have bloody stools or nausea or a ringing in your ears, don't take aspirin. Those side effects are uncommon, and so are the side effects for Truvada.
People taking PrEP also have the option of discontinuing Truvada depending on life events and necessity. Maybe you stop dating the HIV positive guy, or take a break from casual sex, or return to condoms for a while. Starting and stopping the drug in this way does not lead to resistance as long as a medical professional verifies you are HIV negative before restarting.
If you are wary of Truvada side effects, don't use it. And allow others to make that same determination for themselves.
PrEP is too expensive and insurance won't cover it. This argument is losing steam rapidly. The Affordable Care Act in the United States is underway and by all accounts every insurance company as well as Medicaid is covering Truvada — although it may require pre-authorization from a doctor for use as PrEP (the CDC has produced a handy document available online to help explain PrEP  to your physician).
For those without insurance or money for a co-pay, Gilead (the maker of Truvada) has a patient assistance program that can provide the drug outright or supply co-pay cards worth up to $200 per month. Even if none of this were true, the potential benefits of a drug should not be assessed solely by its price tag.
The people who need it most can't access it anyway so what's the point? It's a good thing we don't have this attitude towards condoms. Access isn't the same as efficacy.
But it is certainly true that young gay black men, whom the epidemic is affecting in shocking numbers, have less access to healthcare. This is a systemic problem and it is unfair, frankly, to expect PrEP to solve it. It is also true that PrEP can be an occasion for HIV negative people to seek care, and once on PrEP they are typically required to have medical follow-ups throughout the year, which offers obvious benefits.
The biggest hurdle is often physicians themselves. HIV negative people may have a doctor unfamiliar with HIV care, much less PrEP, and those doctors are often intimidated by what they see as the complexities of HIV treatment. Until more professional education is done, potential PrEP users must learn to advocate for themselves and share CDC recommendations with their doctor.
People won't adhere to PrEP and that will create resistant strains. It is true that in some early PrEP trials adherence was a problem. Real life behaviors, though, differ from clinical trials in some important ways.
Trial participants have no idea if they are taking the actual drug or not, and in trials the efficacy of the drug hasn't even been proven. So, the commitment of trial participants to stay adherent to the drug is less rigorous than users today, who know that the drug works, know they're getting the real thing, and are invested in remaining HIV negative. People taking PrEP today have more skin in the game, as it were.
For those who do miss the occasional dose, Truvada is somewhat forgiving. The protective ability of the drug doesn't drop if you miss a single dose because Truvada remains in the blood for up to 72 hours (compare that to missing a condom occasionally, which CDC statistics show to be as risky as never using them at all). That being said, it is optimal and recommended that Truvada be taken consistently each day, and users should take seven daily doses for Truvada to achieve optimal protection.
Taking Truvada alone when a PrEP user doesn't know they are already positive can lead to resistance and significantly reduce treatment options. Resistance has not been found with individuals who were verified HIV negative at the time they started Truvada, but it has happened in people who became HIV positive due to low adherence.
PrEP is just putting money into the pockets of pharmaceuticals when we have cheaper solutions.  I can't imagine anyone telling HIV positive people not to take their medications because their drugs are making profits for Big Pharma. The argument that HIV negative people aren't worth a fraction of that investment astounds me. I suppose we should wait until negative people get infected before it's okay for them make a profit for the drug companies.
And those are the facts as we know them about PrEP. I have no delusions that the debate will calm any time soon, of course. Human nature is far too predictable for that.
Just recently, politician Mike Huckabee addressed a gathering of fellow Republicans. Part of his remarks, delivered half a century after The Pill was approved for contraception, was his belief that "smart" women don't need the government "providing them a prescription each month for birth control because they cannot control their libido."
Right. Because birth control, as critics have been saying since 1960, would be unnecessary if women only showed some restraint and didn't behave like barebacking sluts.
Everything old is new again.
Mark
My thanks to HIV advocate Jim Pickett of AIDS Foundation Chicago for his expertise on this issue. Jim is active in the development of rectal microbicides (lubes and douches that kill HIV on contact). Damon L. Jacobs, who writes about his personal experience taking PrEP, also served as a resource.
Tags: aids, barebacking, culture, physician, research, Sexuality, testing
Posted in Gay Life, My Fabulous Disease, News, Prevention and Policy | 20 Comments »
Thursday, January 9th, 2014
In the summer of 2013, thousands of subscribers to Nelson Vergel's "PozHealth" listserv received a startling email from the HIV positive fitness and nutrition expert.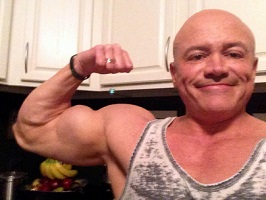 "You are probably wondering why I have been so quiet the last few weeks…" the message began. Vergel, a trained chemical engineer who devoted himself to HIV treatment advocacy after testing positive in 1985, had a troubling explanation for his online absence. A diagnosis of cancer.
"It took me months to come out to the poz group," Vergel said about revealing his diagnosis to his listerv. "It was a struggle for me."
Vergel had begun the group in 1999 when lipodystrophy was a hot topic among people with HIV/AIDS and they needed a place to compare notes, and it has since become the largest treatment information listerv for people living with HIV. It still thrives at a time when the exchange of HIV treatment information among peers has waned.
The success of the group perfectly reflects the dedication of its host, a gay bodybuilder whose own serious struggle with AIDS over the years belies his appearance of physical strength. Group members clearly admire Vergel and see themselves in his medical challenges and triumphs.
So it was with some trepidation that Vergel revealed a new health crisis to the group, one that forced his HIV to the back burner. "I was very concerned that people might panic, not about me, but themselves. I didn't want them to think this applied to them," Vergel said. "I really was more concerned with them projecting my challenge onto themselves."
He had little choice, however. His condition was serious.
In June, Vergel was experiencing stomach problems that doctors initially believed to be ulcers. Then came a diagnosis of H Pilori, a stomach bacteria. Vergel requested an upper GI endoscopy, during which ulcers were found and biopsied. While treatment with antibiotics killed the bacteria, the news from the biopsies was grave: Vergel had a aggressive brand of cancer known as non-Hodgkins lymphoma.
"I was shocked," said Vergel. It wasn't the feeling of impending death he had experienced when he tested HIV positive in 1985, but something more incredulous. "It hit me really hard. I had been preparing for heart attacks, or anal cancers, which I have checked every year. I was controlling those high risk situations. But this…?"
Despite the cruel irony of battling mightily against one disease and then facing another, it didn't take long for Vergel's instincts as a treatment advocate to take hold. "After I got the news, I got into my car and cried a little," he said. "And then, before I called my partner, I got on the phone and did a Google search."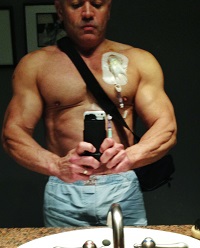 His research confirmed the treatment plan of chemotherapy that his doctor recommended, but he soon discovered that cancer healthcare isn't nearly as accustomed to empowered, involved patients as is the world of HIV.
"I realized how behind oncology is from HIV," Vergel said, "because there are fewer online resources for patients. It felt like early HIV. They don't discuss side effects until they happen to you. I kept finding out things randomly. It made me realize how good we have it in HIV. In oncology all they care about is killing the cancer. But part of the goal should be protecting the patient from side effects."
His treatment as a patient was often the antithesis of what he has advocated for HIV patients for decades. That advocacy, and Vergel's influence in crafting programs to empower HIV patients, is considerable.
Vergel educated himself on HIV pathology and medications after his HIV diagnosis, and became involved in several national health commissions, leading to his founding of the Program for Wellness Restoration in 1994. Because of his interest in physical fitness, he pushed for federal funding for studies of anabolic steroids and promoted results of earlier studies that showed that once you reach 55% of lean body mass, your chances of survival drop precipitously.
He was convinced that resistance training, nutrition and supplements are a key weapon against HIV. His 1998 book, Built to Survive, found a place on the shelf of nearly every gay man who had HIV and a gym membership.
For better or worse, the image of muscled gay men with HIV that emerged in the 1990's, pumped up from weight training and anabolic steroids, can be directly attributed to the seminal work of Nelson Vergel, who trumpeted the importance of lean body mass in fighting HIV infection and maintaining a healthy immune system.
Unfortunately, his own HIV has been multi-drug resistant, and Vergel is currently on the last available regimen to treat his disease. The clinical expression for patients like him is "treatment failure." Vergel hates the term.
"Being called a failure sends the wrong message to patients," he said. "and I have been trying to change that language in the treatment world. It's demeaning to patients who are adherent."
As his cancer treatment progressed, other differences between his two health crisis emerged.
"A good friend of mine was diagnosed with cancer the week before me. He said, 'I have neighbors cooking for me. Doing my laundry. Isn't it sad that I could never disclose my HIV, but I can disclose this and everyone rushes to help? This is a diagnosis that my community can get behind. Isn't it sad that HIV isn't the same way?'"
The good news is that, unlike Vergel's history with HIV medication, the cancer treatment seems to have worked.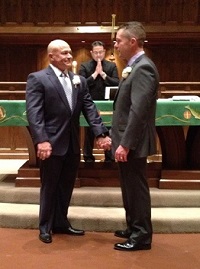 "There is no cancer based on my last biopsy," Vergel said. True to form, Vergel made the decision himself to stop the rounds of chemo early because he was concerned with its effect on his immune system. But he remains vigilant. "You are never cured of cancer. Like HIV, you have to keep an eye on it."
The last six months have been "the most intense of my life," he said, but it has also included signs that life, and joy, can go on. Vergel and his longtime partner were married in Washington, DC, on September 21.
"Always enjoy the moment," Vergel said. And then he adds an observation for those living with HIV. "Apply what you have learned in HIV and take control of your own health, no matter what the diagnosis. Oncologists are not used to seeing patients like us. Long time HIV survivors have many years of experience dealing with the healthcare environment, we have gathered lessons on second opinions, questioning our doctors, we're relatively young and healthy and have learned a lot of skills."
Today, Vergel is again busy posting to his POZHealth listserv, offering advice in TheBody.com's "Ask the Experts" forum, and he just founded a new men's health program, ExcelMale . Even the hair he lost during chemo is growing back.
"I didn't know how resilient I was until I went through this," Vergel says, and then there is a thoughtful pause. "Resilience. I like that word."
Mark
Some of the most popular My Fabulous Disease videos have shown Nelson trying to whip me into shape. "Fitness Stud Nelson Vergel Raids My Fridge" is hilarious and informative, "Hitting the Gym with Fitness Expert Nelson Vergel" benefits from his tight tank top, and "The Hard Facts on Erectile Dysfunction" offers advice on, well, you know (and opens with us in bed together). Check them out!
Tags: aids, culture, help others, hiv, physical, physician, research
Posted in Gay Life, Living with HIV/AIDS, My Fabulous Disease, Prevention and Policy | 7 Comments »
Monday, December 30th, 2013
The year 2013 was a game changer for My Fabulous Disease, and I want to thank you for your clicks, comments, and shares.  I have more confidence as an advocate and a writer, thanks to you, and traffic for this blog more than doubled over last year!
I'm bad at predicting which posts might resonate with readers. My philosophy has always been, "if you build it they will come," and the rest is up to you. Apparently you have very eclectic tastes, my friends.
In ascending order, the Top Ten Postings of 2013 are…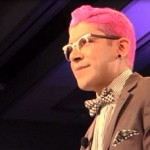 10. The Inspiring Advocates of the 2013 United States Conference on AIDS. This is a rollicking video recap of the annual event, produced by the National Minority AIDS Council, that brings together the very best our HIV/AIDS service community has to offer. Public health and pharma are there, of course, but I'm always thrilled to meet those who are doing the work on the ground, for local community-based organization working with scant budgets but tons of heart.  This video includes a discussion about the generational divide among people with HIV, interviews with multiple movers and shakers, marching bands, and Mardi Gras pageantry.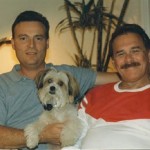 9. An AIDS Death in the Family.  Drawing from my book, A Place Like This, I have revisited the night my brothers' longtime partner died from AIDS, and the surreal haze that surrounded the occasion.  It is about loss, yes, but also about how we cling to social habits during the darkest of times to attempt to normalize things that feel anything but normal.  A dying man offering a "parting gift" to me, conversing as if he won't be gone in a few days, and the dreadful phone calls that a grieving lover must undertake. Yes, it's rough.  But it's life… and death.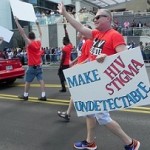 8. Two Minutes of Advice on Testing HIV Positive. This is a clever social media campaign: Healthline, an online health community, has asked people who have been living with HIV to create videos for those who have recently tested positive, known as "You've Got This." Think of it as "It Gets Better" for those with HIV. Of course, I had to create a video in my own peculiar way — something that demonstrates the sense of humor that has served me well over the course of 30 years living with HIV. There are now quite a few videos in this campaign with a variety of messages, and I encourage you to visit the Healthline site; you might find the message you or someone you know really needs to hear.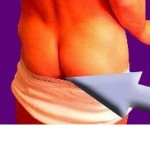 7. Probing My Anal Phobia.  I cannot believe I told you these things, which might be one reason this essay is a personal favorite of mine. Maybe this is about facing your fears, because I hate talking about… anal things. So what did I write about? Anal sex, cleanliness, colonoscopies, and the most outrageous douching disaster I have ever experienced. Yes, that's right, I went there. And the results will either have you laughing or finding out how to unsubscribe. Sometimes, I just need to write things that are on my mind and try to block out the fact that my Mom follows my blog. Enjoy!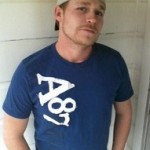 6. The Increasingly Strange Case of Uncle Poodle. Long before the Duck Dynasty controversy blew up, another popular reality show had an off-camera moment that caused quite a stir. Uncle Poodle, the gay uncle from the reality show Here Comes Honey Boo Boo, came out in a printed interview as HIV positive, and further claimed that he had been infected by someone who did not disclose his status — and who went to jail as a result. The details, however, are murky, and say as much about shame and HIV stigma as they do about criminalization laws.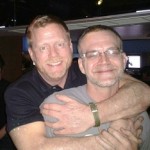 5. HIV and Gay Media: The Vanishing Virus. I suppose I have a lot of nerve. After having the honor of being included in an invitation-only summit of LGBT media representatives, I spend much of my time at the event hounding them, on video, about why they don't write about HIV more than they do. Fortunately, the participants were honest, thoughtful, and quite candid in their responses.  The event was co-sponsored by the National Lesbian and Gay Journalists Association and the video was featured on the main page of their site, so I suppose all is forgiven!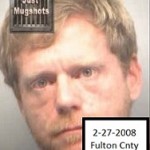 4. Surviving Two Epidemics: AIDS and Meth.  My history of crystal meth addiction and recovery isn't something I am ashamed of, but I don't write about it as much as I once did. The whole recovery process feels almost too precious to share. But when I was asked to share my story for an ongoing feature in Positive Frontiers about gay men in recovery, it just felt right. This essay is my truth, and maybe it will speak to someone at a time when they are ready to make a change. For information on crystal meth recovery, visit http://crystalmeth.org/.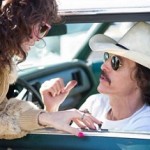 3. The Beautiful Sadness of Dallas Buyers Club. If anyone has a chance of stealing away an Oscar from Chiwetel Ejiofor of 12 Years a Slave this year, it is Matthew McConaughey, who is transcendent in this illuminating look at one straight man's response to the lack of FDA approved HIV medications. Some have criticized the film for not showing the impact of gay activists, but that's part of the point of the film: this is the story of this terribly damaged straight man, and how his prejudices were (somewhat) overcome through his own advocacy, as self serving as it may have been. You can count on one thing: Jared Leto, who played a transgendered friend, will be taking home an Oscar for Best Supporting Actor.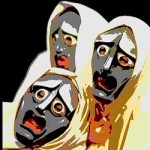 2 (tie). Stop Bludgeoning Young Gay Men with Our AIDS Tragedy. I thought I could say these things that other folks — HIV negative or young gay men themselves — would be crucified for saying. I was wrong.  I got crucified, too. Fortunately for my sensitive ego (yes, angry comments still hurt my feelings), many others understood that our history is important and vital to preserve, but it's not a prevention strategy for the landscape of today. This was more primal scream than writing for me.  Perhaps I should learn to count to ten?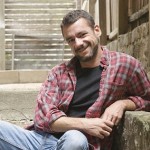 2 (tie). The Private War That Killed Spencer Cox.  It's kind of amazing to realize that Spencer, an early activist with ACT UP New York that went on to found Treatment Action Group, died only last December. So much has been written and done in his honor, including ongoing public forums on either coast that address PTSD among people with HIV/AIDS, and how we as a community can best address their (our) needs. This essay, posted soon after Spencer died, explores some of those issues, including trauma, loss, and addiction, all of which Spencer himself wrote about before his untimely death at the age of 44.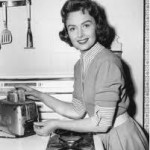 1. Your Mother Liked It Bareback. I had the title before I wrote the piece, and that's probably a terrible thing to admit, because the title alone incensed people (The Huffington Post, which carries my content regularly, refused to post it at all). Another primal scream put on paper, an outgrowth of complete frustration over our refusal to admit that there are other "protections" against HIV that do not include condoms. Despite applauding those who do use condoms more than once in the piece, I was accused of "promoting" barebacking and received my favorite name-calling moment of the year, as a "vile merchant of death." Even when faced with the facts about undetectable viral loads, or PrEP, some who read this article fell back on 40-year-old worries: "you could get an STD!" Honey, if the worst we have to fear these days is the clap, then sign me up. That just makes me feel nostalgic.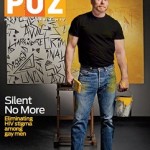 But wait! The Real Winner of 2013: "The Sound of Stigma." When POZ Magazine asked me to contribute a cover story on HIV stigma among gay men, I had no idea it would become my most widely read essay of the year, by far, without even appearing on my own site.  Even more surprising, to me, because the piece is such an indictment of how gay community turns against its own ("We are AIDS itself."). The posting of the story on Poz.com has been shared 2,500 times and has more than 150 comments, ranging from emotional to angry to heartbreaking. I am proud and yes, humbled, that the article contributed to such an important conversation.
Have a bright, joyful, and healthy 2014, my friends.
Mark
Tags: A Place Like This, Aging, aids, barebacking, criminalization, culture, family, gay, gratitude, help others, hiv, meth, physician, politics, recovery, serosorting, Sexuality
Posted in Family and Friends, Gay Life, Living with HIV/AIDS, Meth and Recovery, My Fabulous Disease, News, Prevention and Policy | No Comments »