Posts Tagged 'physician'
Sunday, March 24th, 2013
I have some amazing friends for you to meet.
Beginning two years ago, TheBody.com asked me to produce a series of videos ("A Day in the Life: Keeping Up With Your HIV Meds") that would profile a person living with HIV, what their day looks like, and how their medication regimen fits into their daily routine. It was a great opportunity to highlight the everyday lives of people living with HIV, but also to let their spirit and passions come through, and show we are whole people — not simply the virus.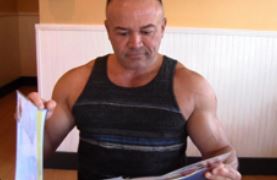 The profile subjects came from all walks of life, in various cities around the United States, and their personalities and interests — their families, their hobbies, and even how they became HIV positive — were all I needed for inspiration.
Below are the eleven videos that have been produced to date for the series (an ongoing feature on TheBody.com and they also have an entire resource center about keeping up with your meds). You can watch the videos here, or follow the link in the title to view the post as it appeared on TheBody. They are each less than ten minutes long; just scroll through them below and find a story that sounds like yours — or better yet, hear what the journey of someone completely different from you is like! Are you ready?
Damaries is from South Florida and could not have been more lovely; we laughed a lot during our day together. Her strength is what impressed me most: she did not come to the decision to start HIV medications lightly. She really did her research before she began a regimen. Filming her story was also a great excuse to hit the beach, since she loves to find her peace and tranquility on that gorgeous sand.
Well, first of all, Tree is adorable. So there's that. He also has an equally adorable dog, who tried mightily to extend his few minutes of fame by sneaking into the camera shots and barking woefully from the other room. For his part, Tree does a great job explaining how he kept his medication regimen despite multiple moves and even being homeless for a brief period. I really like the Brooklyn montage of Tree's neighborhood at the beginning of the video.
What an elegant woman Eva is. She was so gracious during our day together and had an almost regal sense of self. She really impressed me. Not only did she make peace with the man who infected her many years ago, she became an advocate for all women living with HIV and devoted quite a lot of time to volunteer work. She's also an avid traveler — I've never seen so many magnets from exotic places on one fridge in my life.
What a hoot! Robert (Bobby) Darrow and I were childhood friends, when we both performed in community theater together in Shreveport, Louisiana (we were both newsboys in Gypsy, for all you musical theater queens). As we grew, he always got the good parts and I ended up working the spotlight — shining it on him — but I'm not bitter, I swear! Producing this video was a great chance to honor my lifelong friend for the activism he has done since the beginning of the AIDS epidemic. And it also allowed me to honor theater itself, and how Bobby is now back in the very place he and I so loved when we were kids. This one is special to me.
You're going to be blown away by the strength of this woman's convictions — and the strength of her marriage. Brooke learned she was HIV positive during her pregnancy, and not only was her husband completely supportive, he stood by proudly as Brooke became a visible advocate for woman's health, the importance of HIV testing, and their personal struggle to afford HIV medications so that their baby would have a better chance of being born without HIV. And speaking of babies, guess who steals the show in this video?
Khafre was one of the most immediately spiritual people I met during this series. He has a very strong sense of faith and a commitment to his own spiritual principles. He was also in the midst of organizing a fund raising bike ride across the country to benefit HIV/AIDS services for people of color, and I admired his dedication and pure energy. The time he devoted each day to prayer and meditation was really lovely to observe and capture in the video.
Episode 7: Petra Berrios and Efrain Carrasquillo
Petra & Efrain could give the other couples in the series a real run for their money for the title of Most Romantic. You can't help but grin, watching Efrain describe seeing his future wife for the first time at an AIDS conference, where both were community advocates and both were living with HIV. They not only lift up one another during the frustrations of HIV life, they know how to take time to love and enjoy one another, as their salsa demonstration clearly shows.
Tales of triumph over adversity don't come more dramatic than the story of Fortunata. Not only is she the single, proud parent of a gorgeous daughter (the apple doesn't fall far from the beauty tree), she had a devastating accident when she was hit by a car walking across the street — and then had to manage her HIV meds along with a host of others while she recuperated. The fact that she relates all this with such grace was amazing to me. I had so much footage of her simply looking ethereal and lovely, the video could have been twice as long.
Anyone who follows my blog — or HIV/AIDS advocacy — knows what a gift Nelson is to our community. He's been our own Jack LaLanne of HIV, teaching the importance of health, exercise and nutrition since the beginning of the epidemic — the video blogs he did with me on nutrition (where he cleans out my fridge) and exercise (where we hit the gym together) are hilarious and very informative. And, of course, he has a hot body. It might come as some surprise, then, that he's very modest when it comes to showing it. I had all sorts of shots and angles I wanted to do that would have shown of his physique, and he politely demurred. He also was always focused in our interview on what would apply to regular folks living with HIV, rather than the more privileged among us. In other words, the man is a class act, with a humility that speaks volumes about his integrity and commitment.
I've been watching Robert grow as an HIV/AIDS advocate for several years now, since he began POZIAM social network and radio show while still in his twenties. I had fun doing the fast cuts that open his video because I thought it captured the sense of motion and vitality he has. When I become disheartened, wondering where are the next generation of activists on the scene, I remind myself there are people like Robert.
I've always been open on my blog about being in recovery from drug addiction, and George — who survived 27 years of street drugs — and I had an immediate connection. He devotes his life today to service for others, whether it is at an AIDS agency or through various addiction activities. In fact, something he said about his recovery during our interview really made sense to me, and I stopped the camera and shared some of my own story. For nearly thirty minutes he let me pour out some of my own fears and challenges, and listened with the attention of a man who has been there. I think his spirit is well-represented in this video.
To watch George's video, just follow this link to TheBody. This video is so hot-off-the-presses that I'm not able to share it here yet. Follow the link and hear his story.
I learned a lot of each of these people, and I know they represent a tiny fraction of the courage and daily fortitude displayed by people living with HIV every single day. I really want to thank this group for taking me into their homes and lives and allowing me to share their stories with you.
Thanks for watching, and please be well.
Mark
Tags: aids, gay, help others, hiv, lipo, physician, recovery, research, Sexuality, testing
Posted in All Other Video Postings, Gay Life, Living with HIV/AIDS, Meth and Recovery, My Fabulous Disease, Prevention and Policy | 1 Comment »
Thursday, January 24th, 2013
For several years now, I've made the occasional pilgrimage to Vero Beach, Florida, to be treated by Dr. Gerald Pierone for facial wasting, or lipoatrophy. And for all of these years, we have battled The Look: the sunken cheeks and sagging face of someone who has been on HIV medications for a long time. In my latest video blog below, you're going to see our progress, step by step.
It was all well and good to be front-and-center as an HIV-positive man during the first years of the AIDS crisis. It's easier being a role model when your face looks good on the poster. But my dismay over the telltale wasting that began to appear on my face surprised me, and it pitted two strong emotions against one another: my pride in being a longtime HIV/AIDS survivor, and my shame for looking like one. I'm only human.
There is an emotional component to facial wasting, because it forces us to address our own vanity, as well as the very real, physical results of HIV medications, which often affect people who have had no other manifestations of the disease. I've tried to address these issues in past blogs, but to be honest, I have put more time and effort into just trying to wipe the AIDS right off of my face.
For my earlier treatments, Dr. Pierone used Sculptra and Radiesse, both effective but temporary solutions to facial wasting (results vary, but typically last somewhere between six months and two years).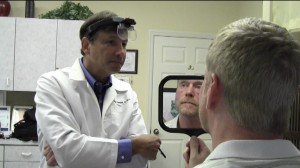 Beginning with my last appointment a year ago (shown in a previous video blog), Dr. Pierone began using Artefill, a more permanent filler product (Dr. Pierone wisely does these treatments in careful stages). But, because Artefill is not FDA approved specifically for facial wasting (it is approved for cosmetic use), it cannot offer the same kind of patient assistance programs as the ones offered by Sculptra and Radiesse. New studies are underway now to show what we already know: Artefill is safe and effective for facial wasting. Once approved for this purpose, one can assume the manufacturer will join the patient assistance bandwagon.
Thanks for watching, and please be well.
Mark
(It's worth mentioning that I do not receive promotional consideration from the makers of any of these products. I'm simply sharing my experience with facial wasting, and I'm sure that "results may vary," as they say. — Mark)
Tags: Aging, aids, hiv, lipo, physician, Radiesse, Sculptra
Posted in Living with HIV/AIDS, My Fabulous Disease, News | 4 Comments »
Wednesday, January 9th, 2013
My fear of all things anal began when I was an early teen. My older brother David took great delight in bursting into our bathroom to startle me, especially if I was on the john. And, since I was a pubescent redhead, his sudden visits included a lot of laughing and pointing.
I was mortified beyond belief. To this day, I must be sure no one is in the house, and then close and lock the bedroom and bathroom doors before I can properly relax. And I live alone.
But you can't avoid everything anal if you're growing up gay. Not if you want to do the really fun stuff.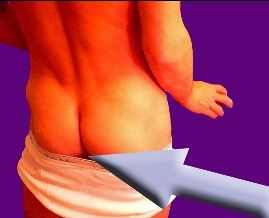 Thus my conundrum as a youth: exploring the pleasures of my tush while fighting the terror that something stinky might be going on down there. And I suspect I am not alone in this particular anxiety.
I discovered soon enough that if someone had serious intentions in regard to my backside, I couldn't simply rely upon a bran muffin and a Hail Mary to be properly prepared. God forbid I would, you know, not be… well, you know. This ongoing fear had a habit of wrecking the mood and the evening.
My exclamations during sex were usually panicked calls to turn the lights up, so I could carefully inspect the situation. Or a plea to stop altogether. "Okay, that's fine, no wait!" I would cry out. "Am I okay down there? I mean, is it… okay go ahead… no hold on! Are you sure I'm…?" I was usually so involved with my protestations that I would hardly notice my date gathering his things to leave.
There are cleansing products meant to address this situation, but they require a certain comfort level with your own body and a little patience, meaning, they were incomprehensible to me. But I tried my best.
Drugstore enemas always felt too clinical, like something a nurse should be administering so you could "move your bowels," a phrase I hope I never have to hear again, much less type.
But never fear. Leave it to gay men to popularize the "shower shot," a long hose which screws into your shower head and ends in a narrow nozzle, just right for sliding up your bum for a thorough internal rinse.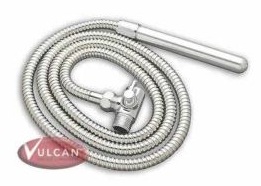 The modulation of this instrument, however — and I cannot stress this enough — is of utmost importance. Too little water pressure and you've got a dribble with little cleansing effect. Too much, and you've just inserted a pressure washer into your ass that could peel the paint off a building.
I was first introduced to this contraption in my early twenties, when my first-time date invited me to visit the bathroom to "rinse out" while he relaxed in bed and waited. I stepped in the shower and surveyed the dangling metal hose. I turned on the water. I considered how it all might operate, and I made my best guess, standing there for God knows how long, hose inserted and whistling a happy tune.
I must say in my defense that no one had ever explained the device to me, much less how to gauge the input versus the output.
That poor, unfortunate man. He had really pretty designer sheets, covered with a gorgeous blue and white pinstripe blanket that I can still see clear as day. Such a lovely bedroom. That is, until a few passionate moments later, when all of it was soaked with a solid gallon of spoiled water that had been percolating in my poopchute, exploding from me in a streaming rush that looked like the wake of an outboard motor hurtling across Lake Erie. The word "apocalyptic" comes to mind.
Only as I matured did I realize I had options (and I will now introduce cute baseball analogies to illustrate my point). I discovered I did not, in fact, always have to play catcher, and I stepped onto the pitcher's mound with great enthusiasm. But as much as I enjoyed the view from above, I worried still, that maybe I wasn't holding up my end of the bargain. It was only after pitching a near-perfect game one day that my partner in the dugout helped me make a simple decision.
"Mark," he said. "Why don't you just stick to what you do well?" And it was this generous assessment that gave me the confidence to hang up the hiney hose forever.
Yes, that's right. I'm now a dedicated top. I'll allow you a few moments of incredulous wonderment.
What's even more amazing is my having a boyfriend who is not only loving and adorable, but absolutely expert at the exotic mysteries of booty sex preparation. It really is an impressive talent, if you ask me. Like walking on your hands, or spinning plates on sticks.
This is all to tell you, dear reader, that sometimes you must find solutions to your fears in order to take care of yourself. And sometimes you have to face your damn fears head-on. I was reminded of this recently when, at fifty-two years old, I had my first colonoscopy. I don't think I have to explain my anxiety level going in to this procedure.
Everything checked out fine, thanks. I had heard the anesthesia they give you can produce some odd behavior, but other than proposing to the physician and asking the recovery nurse if they located my pet hamster, I behaved myself quite admirably.
The only side effect of my colonoscopy was a bloated feeling and a case of the gurgles. Well, and a few hours later I had the longest, most continuous release of gas I have ever experienced in all my days. I'm talking a minute plus, people.
I really wish my older brother David had been here. He loves that kind of thing.
Mark
(Artwork courtesy of Andrews's Anus, via LifeLube.)
———————————————————–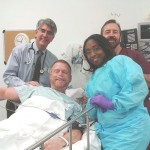 My Friends,
If I can face my deepest fears, so can you. Did you know that studies show people living with HIV have a higher incidence of "colonic neoplasms" (the polyps they are looking for during a colonoscopy), which should be checked out for cancerous cell growth? Anyone aged 50 should get a colonoscopy, and some protocols suggest that people with HIV start this screening at age 45. Please don't delay. Call your doctor! (At right, a picture of my happy procedure team just prior to my colonoscopy.)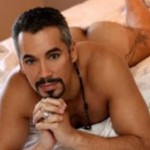 And speaking of rectal douching (and why not? We really should discuss this topic more, considering it is such a common practice among gay men), I cannot say enough about LifeLube, the blog created by the AIDS Foundation of Chicago to help gay men address sexuality and their bodies. They have an entire section devoted to rectal douching (did you know there are new douches that limit the amount of healthy bacteria removed?) and another feature, Andrew's Anus, that provides engaging answers to the questions you're afraid to ask. The blog is no longer active – meaning, no new postings – but there is a wealth of information here and you should definitely check it out.
Tags: Aging, culture, gay, hiv, physical, physician, research, Sexuality
Posted in Gay Life, Living with HIV/AIDS, My Fabulous Disease | 13 Comments »
Wednesday, January 2nd, 2013
"My most courageous self, the best man that I'll ever be, lived more than two decades ago during the first years of a horrific plague… I miss the man I was forced to become."
– "Once, When We Were Heroes," 2007
AIDS did not kill Spencer Cox in the first, bloodiest battles of the 1980's. It spared him that.
The reprieve allowed Spencer's brilliance as co-founder of the Treatment Action Group (TAG) to forge new FDA guidelines for drug approval and help make effective HIV medications a reality, saving an untold number of lives.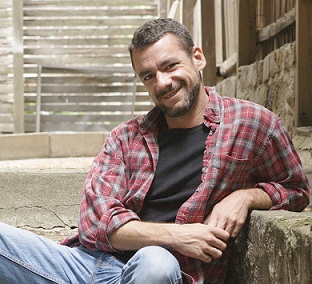 Such triumph by a man still in his twenties might have signaled even greater achievements ahead. Instead, Spencer found himself adrift in the same personal crisis as many of his contemporaries, who struggled for a meaningful existence after years of combating the most frightening public health crisis of modern times.
Gay activists like Spencer were consumed by AIDS for so many gruesome years that many of them were shocked, once the war abated, to see how little around them had changed. Climbing from the trenches, they saw a gay culture that must have seemed ludicrous, packed with the same drug addictions, sexual compulsions and soulless shenanigans that AIDS, in its singular act of goodwill, had arrested for a decade or so.
They found themselves in a world in which no one wants to see battle scars, where intimacy is manufactured on keyboards and web sites, where any sense of community had long since faded from the AIDS organizations and now only makes brief appearances in 12-step meetings, or as likely, in the fraternity of active crystal meth addicts chasing deliverance in a dangerous shell game of bliss and desolation.
The dark allure of meth, a drug so devoured and fetished by gay men today that it is now a leading indicator of new HIV infections, enticed Spencer at some point along the way. The drug is known to whisper empty promises about limitless power and sexual escape, while calming the addict's ghosts and sorrows for miserably brief periods of time.
When Spencer Cox died on December 18, 2012, in New York City, the official cause of death was AIDS-related complications, which is understandable if post-traumatic stress, despair and drug addiction are complications related to AIDS.
Spencer believed that this connection exists. His own writings for the Medius Institute for Gay Men's Health (an organization he co-founded after his work with TAG) focus on exactly the issues that were distressing him personally: Crystal meth abuse. Loneliness. Risk taking. Feelings of confusion after years of accomplishment and purpose.
In retrospect you can read his work and break the private code written between the lines. It spells out "HELP ME."
Spencer's life during this period and beyond was difficult, by many accounts. The Medius Institute failed due to a lack of funding, defeating Spencer's effort to address mental health issues among gay men. His drug addiction spiraled and ebbed and raged again, until he finally retreated to Georgia to live with family for a few years.
When Spencer returned to New York City last September, many of his closest friends had lost track of him. There is uncertainty about his last months, and no evidence that his addiction was active, but what little medication compliance he managed had been abandoned completely, setting the stage for his final hospitalization.
Spencer Cox died without the benefit of the very drugs he had helped make available to the world. He perished from pneumonia, in an ironic clinical time warp that transported him back to 1985. It was as if, having survived the deadliest years of AIDS, having come so close to complete escape, Spencer was snatched up by the Fates in a vengeful piece of unfinished business.
AIDS has always been creative in its cruelty. And it has learned to reach through the decades with the second-hand tools of disillusionment and depression and heart-numbing traumas. Or, perhaps, using the simple weapon of crystal meth, with all of its seductions and deceits.
Yes. There are many complications related to AIDS.
To consider "survivor's guilt" the culprit behind the death of Spencer Cox is a popular explanation but not necessarily an accurate one. That condition suggests surviving when other, presumably worthier people, did not. Sometimes guilt has nothing to do with it.
For many of our AIDS war veterans, the real challenge today is living with the horror of having survived at all.
Mark
(PHOTO CREDIT: Walter Kurtz)
Tags: aids, culture, hiv, meth, physician, politics, recovery, research, Sexuality
Posted in Books and Writings, Gay Life, Living with HIV/AIDS, Meth and Recovery, My Fabulous Disease, News, Prevention and Policy | 50 Comments »
Tuesday, July 31st, 2012
AIDS2012 was exactly as I had hoped: an enormous "summer camp" for advocates from around the globe, and I had a blast bringing their stories to you. Let others cover the medical updates and the big name speakers. I wanted to give you a sense of the people who are doing the work on the front lines – with a few bigwig interviews along the way.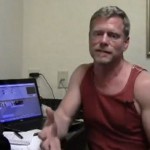 Every day I sought out stories I thought would interest you and took a ton of footage (with the help of my talented camera person and schlepper Tina Robles). After a bite of free food from whatever reception was happening, I tried to make it to at least one evening event. And then back to my hotel, where I reviewed the footage, did my best to conceive a theme for the day, and then started editing. I'm quick at the editing part, but it still took 4-5 hours, into the wee hours of the morning. Then I'd sleep for a couple hours and start again. I'll need the two years between now and AIDS2014 just to catch up!
Here are links and a review of each of the six video blogs I produced during the week. Simply click the title to see the posting and watch the video.
The MSM Pre-Conference ("Gay Day")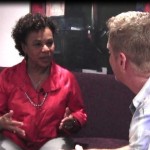 Since less than 5% of the programming for AIDS 2012 is targeting to MSMs (Men who have Sex with Men), a special one-day pre-conference is held the day AIDS 2012 convenes to address the needs and issues of this population.
My report includes a chat with United States Rep. Barbara Lee (right), who has just introduced comprehensive HIV prevention and anti-stigma legislation; the advocates fighting laws that criminalize people with HIV (like Sean Strub and Edwin Bernard), a little social research on Grindr (the gay man's cruise phone app), a chat with Positive Frontiers editor Alex Garner about getting rejected (and rejected others) during the dating process, and a visit to an AIDS2012 Reunion poz social event.
Opening Ceremonies at the AIDS2012 Conference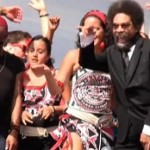 In this brief video episode from the first official day of AIDS2012 the party is rolling, with an outdoor concert (steps away from the AIDS quilt) featuring Weyclef Sean and Cornel West (!), dancing dignitaries, and a somewhat surprise ending!
The fact is, Day One was a light day, the calm before the storm, as people poured into DC and braced themselves for the busy week ahead. And it was my last chance to get a decent night's sleep.
AIDS2012 Day Two: Stigma, Singers and Subways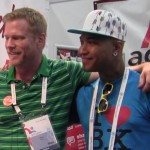 Day Two of the international AIDS conference (AIDS2012) roared through its first full day on Monday, and there are sights to behold. This episode is a lot of fun.
I spent some time in the exhibit hall critiquing the fashions (and the issues) of various attendees with fashion maven Jack Mackenroth (poz and proud veteran of "Project Runway"), started a YouTube rivalry with inspirational singer Jamar Rogers ("The Voice," right), and learned about HIV and aging from an expert with the Terrence Higgins Trust. I also had the chance to speak with the head of the CDC's HIV/AIDS Division about their new "Let's Stop HIV Together" campaign, in which Jamar and myself both participate.
And, with all the talk at the conference about the devastating effects of HIV stigma, I found validation of my own HIV status in the unlikeliest of places: the Gallery Place subway station.
AIDS2012 Day Three: The March to End AIDS!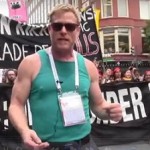 I know my tank top looks kinda slutty, but it was damn hot, people.
Several contingents marched and protested separately throughout the city – marching for housing, and civil rights, and in protest of the pharmaceutical industry's "intellectual property" policies – and then convened in front of the White House. Whereas the march and rally at AIDS2010 in Vienna was a peaceful affair, our proximity to the White House, the aggressive crowd and the police on horseback all lent an air of old time activism circa 1987.
The people included in the video can speak for themselves, and quite eloquently. Maybe it was the emotions of the event — anger, nervousness, pride — but it was an exhausting day. I felt the residue of grief for lost friends in a way I haven't experienced in years.
This is my favorite, no doubt, and I'm proud of the visual and audio techniques I employed to give some historical context to the event.
AIDS2012 Day Four: The Global Village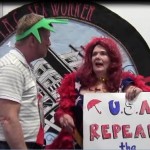 It was time for a tour of the heart and soul of AIDS2012: The Global Village. This massive hall is the only part of the conference open to the public, and it has a grass-roots feel, crafted from the love and devotion of hundreds of community groups who are doing "the work on the ground" in cities and small towns throughout the world.
Thank God I'm a video blogger, because words escape me when trying to describe the colors and displays and most importantly, the committed people behind it all. You're about to meet drag queens who make their living handing out condoms, sex workers demanding an end to criminalization, young prevention workers from far-flung corners of the planet, a stunning photo exhibit from the Ukraine… the list goes on.
AIDS2012 Day Five: Farewell to the Voices of the World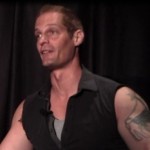 Our little summer camp for global AIDS advocates (and physicians, and commercial interests) had come to a close, and there are images that will be knocking around in my head for weeks to come (and some, forever).
I begin this video with the astonishingly talented performance poet Mary Bowman, a young woman with HIV showing us her heart and soul on stage. It's a jumping off point for this final, brief video, in which I pay tribute to the people on the front lines who are the very essence of this conference. They are the ones with the "star power."
This opportunity to share my experiences at AIDS2012 was a distinct honor and privilege, my friends. My deepest thanks to you all for the many cross-postings and shares and tweets. This was a week I will never forget.
Enjoy the videos, and please be well.
Mark
Tags: Aging, aids, barebacking, criminalization, culture, drag, gay, gratitude, help others, hiv, physician, politics, recovery, Recreation, research, Sexuality, testing
Posted in All Other Video Postings, Books and Writings, Family and Friends, Gay Life, Living with HIV/AIDS, Meth and Recovery, My Fabulous Disease, News, Prevention and Policy | 5 Comments »
Saturday, July 28th, 2012
Our little summer camp for global AIDS advocates (and physicians, and commercial interests) has come to a close, and there are images that will be knocking around in my head for weeks to come (and some, forever).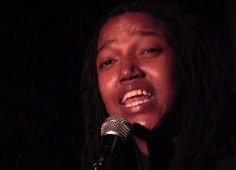 The seven foot Mexican drag queen handing out condoms springs to mind, of course. The astonishingly talented performance poet Mary Bowman (right), showing us her heart and soul on stage. And escape artist Daniel Bauer's highly personal show mixing magic with confessions from his life as a gay man living with HIV. Seeing presentations by mentors I admire, such as Sean Strub and Edwin Bernard. The Australian chief justice with a gay partner of 43 years, giving me suggestions on maintaining a long marriage ("Give in," he advised).
In this farewell video posting, I pay tribute to the people on the front lines who are the very essence of this conference. They are the ones with the "star power," and they fill me with renewed commitment and energy that might possibly last until AIDS2014 in Melbourne, Australia.
Thanks for watching, my friends. It has been my privilege to be your tour guide and I deeply appreciate your many notes and cross-posts and "likes" on Facebook. I like you very much, too.
Please be well,
Mark
Tags: aids, criminalization, culture, drag, hiv, physician, politics, research, Sexuality, testing
Posted in Gay Life, Living with HIV/AIDS, My Fabulous Disease, News, Prevention and Policy | 4 Comments »
Tuesday, October 4th, 2011
During the first year of producing my blog videos back in early 2009, it occurred to me how much of my health and happiness was the result of having a solid support network. I wanted to find a way of showing this through my blog, and the result would be two video episodes that remain a true highlight of My Fabulous Disease.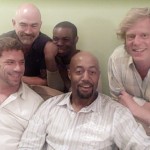 What might it be like, I wondered, if I invited some friends living with HIV over to my place and the video chronicled our evening together? Was there value in showing our support and friendship? My cinema verite experiment could be inspiring… or a complete bore.
I needn't have worried. When Craig, Eric, James and Antron arrived for dinner, they plunged into the evening with startling honesty and affection for one another. While my BFF Charles worked the camera (the man is a saint; he didn't eat at the table with us so it wouldn't intrude on the filming), the five of us let down our guards and shared on a variety of topics.
We talked about our mothers, and how and when we disclosed to family and friends. We talked about dating, and loneliness, and what we tell people who have just tested positive.
When "You Gotta Have Friends" was posted on TheBody.com on April 22, 2009, it became my most popular episode to date and received a flurry of comments from across the globe. So many people loved seeing a group of men with HIV supporting one another and having that level of honesty. For many viewers, simply seeing friends with HIV living happily was an inspiration.
They loved doe-eyed Antron, the 23 year old with the heartbreaking story of his mother's reaction to learning his status. They left comments about the tattooed, sexy James, and his candid stories of sex and disclosure. Viewers loved the philosophical Craig, and his moving description of his mother's face the moment he revealed his status, and equally, how Eric created his "HIV Team" of physicians and family to combat his disease.
As for me, I look back at this episode and wish my video editing skills were as honed as they are now, and I regret filming when my face was swollen from my initial facial filler treatment (I look like I'm welcoming you to Munchkin land). But I couldn't have been more thrilled with the response to the video and knew that I would have to produce another episode with this amazing group.
That would happen a year later, when "The Real Poz Guys of Atlanta" was posted on TheBody.com on February 23, 2010. This time we skipped dinner and went directly to dessert, as I taught my friends how to bake my legendary brownies. Then we sat by the fire for a conversation even more intense than our last, sharing about partners lost to AIDS, our sex lives and what constituted "acting out," and even a round of show and tell, as each of us brought something of meaning to our lives with HIV.
There's no doubt that I will do another episode with my friends again sometime, but I wanted to update you on their lives as they are today.
Eric, who famously declined to discuss his status with most people because "I'm Southern. We don't talk about such things," reports that his life is getting even healthier. "I quit smoking after 32 years on tobacco, I joined a gym, I got a trainer, and I have a new consciousness on eating," he says. "At this rate, I'm going to live forever."
Eric is also glad that his Mom remains one of his biggest supporters. But that wasn't meant to be for Craig, who has lost the mother he so lovingly described in our first episode. "I am still recovering from that ongoing blow and the indescribable loss" Craig told me. "She was one of my best friends and it is still hard to really accept life without her in it." Craig continues his work as a leading voice for gay men of color and HIV prevention.
The grief is something Eric can relate to, considering the loss of his partner Maxwell, about whom he shared in the second episode. "I don't want to forget him," Eric says now. "It's not really sadness, but more a sense of him that stays with me."
Antron has stopped writing in the black journals he brought to show and tell, and uses his laptop these days. That will come in handy for the young writer, who has a new project consisting of poems, short stories and rumination entitled Ayo: Lost and Found.
The advice that Craig had for Antron to carefully consider "who he lets into his life, and into his bedroom" hasn't been lost on Antron, who tells me, "I have a deeper responsibility to value myself more and form a beautiful relationship with me first before pursuing any one." He is planning to move to New York in January, and maintains a blog for his writing.
The dating life that James was negotiating in both video episodes has slowed, and for some challenging reasons. "I seem to have developed a fear of discussing my HIV and HepB status with potential dates," he says. "I'm back on interferon for another 48 week treatment."
The grueling treatment hasn't affected his work as a massage therapist so far, but James is vigilant about the potential effect on his recovery from drug addiction. "Friends are so important right now, making sure I don't isolate and relapse like I did during the last interferon treatment. I am blessed to have some really great friends."
And that sentiment is really what this project was about for me. The healing grace of our friends, and how that support comes in handy during trying times.
Do you have a strong circle of friends who know your status or otherwise have your back? I'd love to hear some of your experiences and what you might advise someone who is considering whether or not to disclose their status to their social circle.
In the meantime, my dear friends, please be well.
Mark
Tags: culture, family, gay, help others, hiv, physician, recovery, Recreation, Sexuality
Posted in Family and Friends, Gay Life, Living with HIV/AIDS, Meth and Recovery, My Fabulous Disease | 4 Comments »
Monday, September 26th, 2011
You're part of a healthcare revolution in cyberspace, my friends. It's changing the way people find treatment information, relate to their doctor, and support one another. And you're about to meet some of the marvelous people who are leading the charge.
Did you know that 80% of internet users spend time gathering health information? That makes it the third most popular online pursuit, following only e-mail and using a search engine (and yes, that means more than porn. Is your mind officially blown?). The ramifications are enormous for patient empowerment " and for the companies who want to reach us as consumers.
In this new video episode of My Fabulous Disease, I attend e-Patient Connections 2011, a conference devoted to showing healthcare how to reach patients online. You may remember from my previous video blog "Should AIDS Activists and Pharma Just Get Along?" that my relationship with Big Pharma is a complicated one, so this new episode sidesteps most of the e-Patient Conference program and focuses instead on something truly remarkable.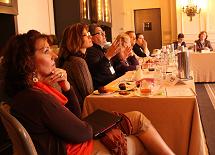 I participated in a gathering of twenty bloggers the day before the conference, all of us living with chronic disease and writing about our experience (watch the episode, and prepare to be inspired).
The meeting, co-sponsored by HealthCentral and Klick Pharma, was a revelation. Never have I had the privilege of meeting so many online advocates living with other health conditions " cancer, diabetes, rheumatoid arthritis, multiple sclerosis, lupus, and more " and hearing about their lives and challenges.
In a day-long session moderated by Digital Health Coalition, the group began drafting a set of values " sort of a digital health consumer Bill of Rights. It's a work in progress (organizers promise follow up sessions to continue the process) that seeks to define and protect us as "e-patients," such as transparency when it comes to online messages from pharma, or asking that our physicians get savvy enough to email lab results if we want.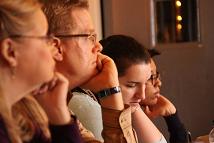 As much as I tend to view HIV/AIDS as "terminally unique," there's something comforting about how much I had in common with the other bloggers. Yes, it did occur to me that I was the only person in the room with a condition that could get me arrested for having sex, for instance, but this wasn't the time or forum to announce our differences. What we shared, and what they taught me about being a more effective advocate, was considerable.
I'll let my new friends speak for themselves in the video. Meanwhile, check out their sites, especially if you might be living with one of the conditions they are blogging about. My fellow workshop participants were Eileen Bailey (ADHD), Ann Bartlett (Diabetes), Phil Baumann (Men's Health), Robert Breining (HIV/AIDS), Donna Cryer (Ulcerative Colitis), Dave deBronkart (Cancer), Bennett Dunlap (Diabetes), Lisa Emrich (MS and Rheumatoid Arthritis), Amy Gurowitz (Multiple Sclerosis), PJ Hamel (Breast Cancer, Osteoporosis), Tiffany Peterson (Lupus), Jenny Pettit (Sjogren's Syndrome, Fibromyalgia), Teri Robert (Migraine), Casey Quinlan (Cancer), Rudy Sims (Disability), Michael Weiss (Chron's Disease), and Kelly Young (Rheumatoid Arthitis).
Finally, those who use the internet (and are discerning about what they find) are far more likely to bring ideas to their care provider, or understand side effects or otherwise take an active role in their care. So keep it up, fellow e-patients!
To paraphrase a golden oldie, the healthcare revolution will be televised… on Youtube and Skype and TheBody and Wego Health and HealthCentral and even right here, on My Fabulous Disease.
Please be well, and as always, you're welcome to use the "share" feature below to enlighten your friends and colleagues. ;]
Mark
——————————————————–
PLUS…
Ready for your good deed of activism for the day? After scores of unjustified prosecutions of people living with HIV (with long sentences for spitting on cops or not disclosing your HIV status to partners even when using protection), a little sanity may be entering the scene. U.S. Representative Barbara Lee (right) has introduced the REPEAL HIV Discrimination Act to congress. It would require a review of all federal and state laws, policies, and regulations regarding the criminal prosecution of individuals for HIV-related offenses. Now here's your job to do: visit this site to get the phone number of your elected U.S. representative, and then call to simply say "I support Rep. Lee's REPEAL HIV Discrimination Act." Then, treat yourself to some ice cream. Ready, set, go!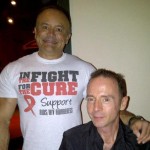 Since "the Berlin patient" Timothy Brown was effectively cured of HIV last year, new energy and enthusiasm has been created around finding a cure for HIV disease, not simply finding treatments. Nelson Vergel (near right, with Timothy Brown) dares to ask "Is a cure for HIV possible in my lifetime?" in his new video blog at TheBody.com. "Everyone can do something now to raise awareness and funds not only for research but also for advocacy and education in this important new and expanding area," Nelson says.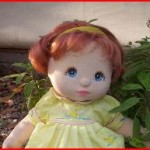 No sooner had I posted my piece last week on the demise of my red hair ("The Twilight of the Redhead") did this news item appear: the world's largest sperm bank is no longer taking donations from redheads. And the reason is even more bruising: a lack of demand. "There are too many redheads in relation to demand," the sperm bank's director said. "I do not think you chose a redhead, unless the partner — for example, the sterile male — has red hair, or because the lone woman has a preference for redheads. And that's perhaps not so many, especially in the latter case." It ain't easy being orange.
Tags: aids, culture, help others, hiv, physician, politics, research
Posted in Living with HIV/AIDS, My Fabulous Disease, News, Prevention and Policy | 14 Comments »
Wednesday, September 14th, 2011
You must know this, because it matters. Because it has already changed your life and you may not even realize it.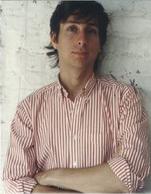 It was 1983. Just a year prior, Acquired Immune Deficiency Syndrome (AIDS) became the fearful nameplate for the murderer of gay friends and lovers. The virus that caused it, HIV, had only been identified a few weeks earlier. Amidst this atmosphere of unremitting grief and fear, a group of activists met in Denver as part of a gay and lesbian health conference. Among them, a dozen men with AIDS. (And among their number, the inspirational Michael Callen of New York City, pictured at right, and Bobbi Campbell of San Francisco.) They were about to do something that would change our response to AIDS — and health care in general — forever.
As the conference drew to a close, the activists asked to address the attendees. Rather than having a report presented about the state of the AIDS crisis, they wanted to speak for themselves. If the word "empowerment" hadn't yet been a part of the health care lexicon, it was about to be.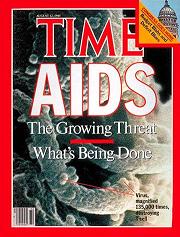 The group took turns reading a document to the conference they had just created themselves, during hours sitting in a hospitality suite of the hotel. It was their Bill of Rights and Declaration of Independence rolled into one. It would be known as The Denver Principles, and it began like this: "We condemn attempts to label us as 'victims,' which implies defeat, and we are only occasionally 'patients,' which implies passivity, helplessness, and dependence upon the care of others. We are 'people with AIDS.'"
The seminal moment in AIDS activism was arguably those few minutes, when the principles were outlined by these brave "people with AIDS." Identifying themselves as such, that alone, was startling at the time. How could they not be seen as anything but victims of an arbitrary and cruel killer? But they would have none of it. And they did not stop there.
They outlined 17 principles that covered everything from health care decisions to civil rights to sexual conduct. And their impact on all of us is so obvious today it can easily be taken for granted. Please honor their service and read on.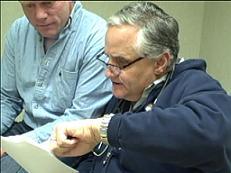 They demanded that physicians see their patients as "whole people," and provide "accurate information." They believed their opinion on their care should be awarded equal weight, and this was revolutionary. The next time your doctor consults you about a change of medications or whether a diagnostic test may be required, you can thank The Denver Principles.
They asked "all people" to fight against AIDS discrimination in the workplace and in housing, which was a provocative concept in the fearsome days of 1983 when people recoiled from those with HIV.
Astonishingly, they even advocated for "as full and satisfying sexual and emotional lives as anyone else" for people with AIDS. Imagine that, at a time when a new blood- and sexual contact-driven disease was in full bloom, a group of people suffering from it wanted sexual rights. Amazing. And yet today, if you are HIV positive and disclose your status to potential partners without feeling like a diseased pariah (or you have observed sexual evolution, like serosorting and sex clubs for positives), you can thank The Denver Principles. For that matter, if you're HIV negative and negotiate sex with partners of any stripe, you can thank the Principles for believing that we all deserve a satisfying sexual life.
While gay men were the designers of the document, The Subversive Librarian notes that this was a situation in which lesbians and gay men worked together really effectively. As Walt Senterfitt wrote in 1998: "Part of the widespread acceptance of the notion of self-empowerment must be attributed to lessons learned from the feminist and civil rights struggles. Many of the earliest and most vocal supporters of the right to self-empowerment were the lesbians and feminists among the AIDS Network attendees."
A clear line can be drawn between how all of us participate in our own health care decisions and The Denver Principles. It has influenced the doctor/patient relationship in every disease category, benefiting millions of patients.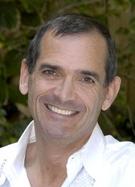 Longtime activist and POZ Magazine founder Sean Strub delivered the keynote speech at the Campaign to End AIDS' 5th Anniversary event last year. He devoted his powerful remarks to the historic importance of The Denver Principles and announced a plan to create a Denver Principles Empowerment Index that will hold AIDS groups accountable to the people they serve. That work continues today, with a planned meeting of activists underway to map the criteria of the Index.
Sean knows a thing or two about accountability. When I worked for various AIDS organizations through the 1980′s and 90′s, we were shaking in our boots each year when POZ Magazine produced their chart outlining which of the country's AIDS organizations met certain criteria. The chart rated things like financial transparency, the cost of fund raising, and how many HIV positive people served on the Board (for which, by the way, you can thank The Denver Principles, which demanded people with AIDS "be included in all AIDS forums.")
The Empowerment Index that Sean and others are creating (he's open to input) would chart similar criteria for AIDS organizations and other health care providers, by measuring the degree to which their clients feel empowered and involved in their own decisions. It would tangibly rate things like fund raising, transparency, HIV+ representation and the delivery of services.
So the Denver Principles live on. A list of profound basic rights were outlined during the dawn of this epidemic that continue to have an impact on us today. Anyone facing a chronic illness should laud the amazing journey and profound importance of this document.
(When I was invited to participate in an "e-Patient Bill of Rights Roundtable" at a conference for internet-based health bloggers and web sites next week, The Denver Principles immediately sprang to mind. So why not revisit this part of our history as people living HIV/AIDS and their advocates? This is a revised version of my posting from May 4, 2010. — Mark)
Tags: aids, gratitude, hiv, physician, politics
Posted in Living with HIV/AIDS, My Fabulous Disease, Prevention and Policy | 7 Comments »
Friday, September 9th, 2011
July and August were almost frantically productive for me, and I've followed it by the longest period of, well, nothing, since I began producing this blog. Sorry. Sometimes an HIV guy just needs to lay around and catch up on Top Chef and Real Housewives (God bless you, Bravo).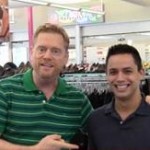 Hopefully you caught my most recent videos, such as the my examination of activism in "Should AIDS Activists and Pharma Just Get Along?" (complete with red paint foisting), or the video update on my facial filler procedure with Dr. Gerald Pierone (very informative but not for the squeamish), or the helpful tips for saving money with the knowledgeable Jason King (right) of AIDS Healthcare Foundation, whom the camera adores, and about whom I am harboring a jealous resentment (I may be petty but my grammar is pristine). And finally, it's always ironic when hours of video editing can't compete with one written posting the comes straight from the heart, like my tribute to Facebook putting my life together again.
But moving on.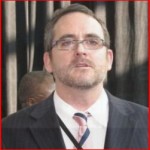 If anyone deserves being highlighted in the media for his commitment to HIV prevention, it's Jim Pickett of the AIDS Foundation of Chicago. In a well-written profile of Jim in the Windy City Times, you can follow his journey from waiter to activist to the man touting rectal microbicides as the next best weapon in our HIV prevention toolbox (I keep finding myself wearing a sticker proclaiming "I have Rectal Pride!" after visiting his booth at conferences). I've admired Jim's work for years and this fun profile explains why. "Expecting everyone to use condoms all the time is ridiculous," said Jim in the article. "People don't want to use condoms their whole life. As great as they can be, there are a lot of issues with condoms."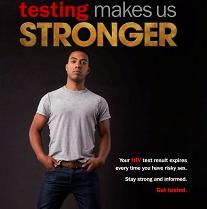 At the recent 2011 HIV Prevention Conference in Atlanta hosted by the CDC, I was thrilled to meet some of the dedicated members of the HIV/AIDS prevention team. What was even more satisfying was seeing their new prevention campaign targeting black MSM's ("men who have sex with men," who don't always identify as gay). To date, there have been limited data about the factors contributing to the high burden of HIV among black MSM, particularly those who are young " and yet the latest CDC data show that new infections among this group are increasing every year. Fortunately, the CDC is focused strongly on this population, and previewed a major new campaign being developed to increase HIV testing among black MSM " called "Testing Makes Us Stronger" " as the next phase of its ongoing Act Against AIDS campaign.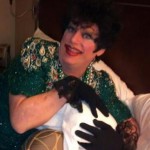 Thank God I'm clean and sober and alive today. If I was still an active crystal meth addict, I would have missed an astounding recovery conference during Labor Day weekend, which introduced me to some amazing people and strengthened my resolve to keep working to restore and rebuild my life. While I'm always coy about which method of recovery I have chosen (I don't wish to promote one over another), I will tell you that my camp alter ego Anita Mann (left) wasn't coy at all, and — get this — she actually sang live during one of the evening's entertainments. Alas, neither she nor I sing very well, but the message of recovery is clear, and she shares some funny, wise words with the audience after her song. Watch the clip here, but be kind.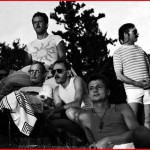 The emotion of "We Were Here," the documentary about the darkest days of the AIDS epidemic and its effect on a group of gay men, can be felt just by reading the reviews, like the rave it just received in The New York Times. I'm almost nervous to see it because I know the trauma and grief it could summon, but I also know I absolutely must. If you can't find it playing at a festival or cinema near you, then for goodness sake, go directly to Netflix or some other DVD rental site and put it on your list. I often speak of honoring the past — in fact, my favorite video on this site, "Once, When We Were Heroes," recounts those days and is always worth another look.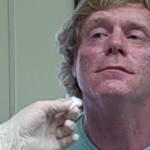 My (healthy?) fixation on repairing my facial lipoatrophy (also known as facial wasting) continues, and I am pleased to report that I have begun treatments with Artefill, the "permanent facial filler" product, under the continued care of Dr. Gerald Pierone in Vero Beach, Florida. My past treatment with other products is well documented, but I've got to say that these results are well beyond those of Sculptra or Radiesse, truly. The bad news: Artefill is not approved specifically for lipoatrophy, so there are no patient assistance programs for those of us with HIV, making the treatment expensive (in the thousands of dollars). While I don't expect many of my fellow HIVers can afford it, I felt compelled to share with you the very positive results.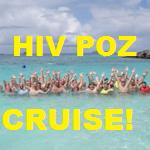 I am the MC for the annual HIV Poz Cruise Retreat, set for this November 5-12 to set sail from Ft Lauderdale. There was such an abundance of fellowship and acceptance last year that I had to do it again. There are sometimes last-minute rooms and cancellations, so if you would like to check it out be sure to visit the web site. You can also watch my video blog from last year, which gives you a great feel for the event and the fun people aboard. Kudos to the dedicated Paul, a long time AIDS advocate and man living with HIV, who has shepherded the cruises for the last nine years.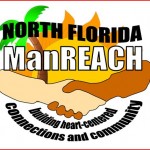 Some of the most progressive events for building gay male community and preventing HIV are being developed in the Florida panhandle, of all places. On Monday October 10, I'm honored to be participating in the "Our Gay Generation" forum for gay men in Pensecola, which will explore what it means to be a healthy, satisfied gay man today by looking at our past and rededicating ourselves to one another. Sponsored by the Oasis Community Center (and Butch McKay, the formidable force behind the annual Positive Living conference), the forum transcends political issues like gay marriage, and focuses instead on personal satisfaction, community, and the value of friends. Later in the month, the same group will host a ManReach retreat for 40 gay men at a remote retreat center. Contact Oasis for more information on either event.
Whew! Okay, I'm caught up. Thanks for your patience, my good friends, and please be well.
Mark
Tags: aids, culture, drag, gay, gratitude, hiv, lipo, physician, recovery, Sculptra
Posted in Anita Mann and Acting Gigs, Family and Friends, Living with HIV/AIDS, Meth and Recovery, My Fabulous Disease, News, Prevention and Policy | 8 Comments »