Posts Tagged 'physician'
Thursday, January 14th, 2016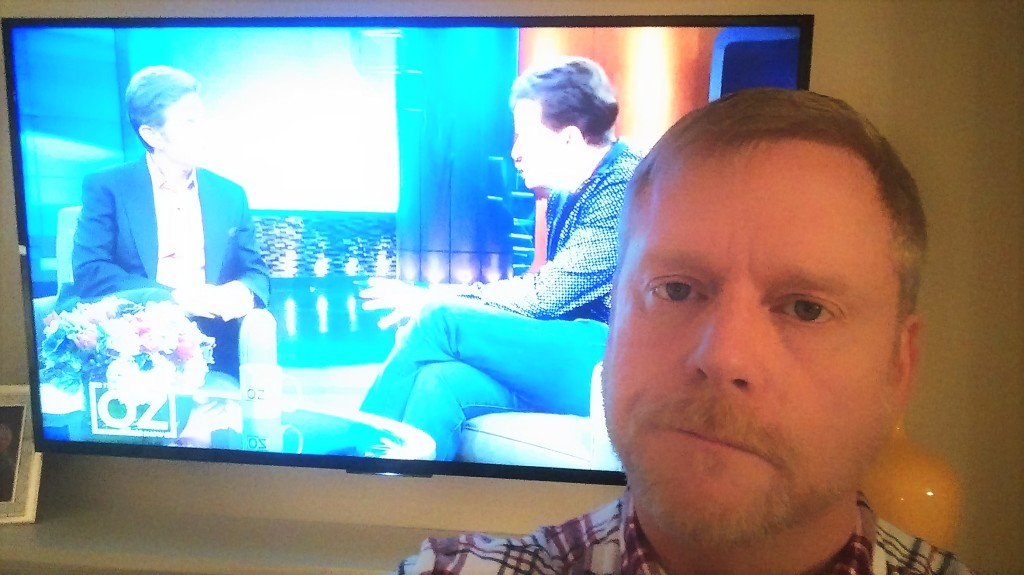 Dr. Oz has a very strange verbal compulsion. He can't stop making lame metaphors.
When taking an early morning jog with Charlie Sheen, in the first of their two-part interview for The Dr. Oz Show, the doctor sees metaphors everywhere. "You have to look down so you don't see how steep the hill is," he says as they putter upwards. "It's sort of like life, isn't it?"
Descending the hill sparks another metaphoric burst from the talk show physician. "It's always easier going downhill," he says to Charlie. "What's going downhill like now that you're public about your HIV?"
It became tough not to participate. Oh look, doctor. A rock. It's like the hard place Charlie has found himself. Or maybe it's the blunt instrument I will use to bash my head in after watching this inane, dangerously misinformed interview.
I had such high hopes. Charlie's coming out interview on The Today Show was as focused and informative as anyone could have expected from the troubled star. I was actually moved by Charlie's discomfort, and related to his obvious apprehension about making such a public disclosure. Better yet, the interview had the entire world talking about the meaning of "undetectable viral load," something I never saw coming and a great service to HIV education.
Well, it was great while it lasted. I am dismayed to report that Tiger Blood Charlie is back and he has gone rogue. And his Chasing the Cure! conversation with Dr. Oz might be the worst thing to ever happen to AIDS cure research, or at least the most irresponsible reporting about it.
But first, before the TV show bothers to get to the "provocative development in his search for a cure," we must wade through the first hour and tour the home of the we're-pretty-sure-he's-not-batshit-crazy-anymore star. He makes healthy shakes! He loves movies! He throws a baseball! Hey, there's the tastefully appointed bedroom where he banged and allegedly assaulted women!
Charlie does discuss his treatment and their side effects. "Poopy pants," he reveals. His advice is to wear black underwear. I intend to contact Treatment Action Group immediately to share this revelation.
To his minimal credit, Dr. Oz shows concern for the various addictions of his guest, from gambling to cocaine, but his light touch suggests this circus can't afford for the star to bolt. Never mind that Charlie claims he only stopped drinking once the Today Show interview was complete, and that he has tried to stop "hundreds of times" before. Appearing on national television is apparently much more therapeutic than finding the nearest rehab facility.
But on to the second hour, an in-studio interview with a live audience. This is where it gets really interesting — and gruesome and creepy and utterly insane.
Dr. Oz revisits Charlie's hard-partying lifestyle and then asks him more questions about the horrendous, terrible news that he tested positive. The sum of the conversation was that Charlie Sheen's diagnosis – and by extension, all of us living with HIV – is comeuppance for his crimes against nature.
But the best was yet to come. Finally, well into the second hour, Charlie reveals that his Chasing the Cure! led him not to actual experts in the field, but to Dr. Samir Chachoua, a doctor in Mexico about which little is known, except that he resembles Grizzly Adams after a hard night in Tijuana. Charlie had such faith in his quest that he stopped taking his medications in anticipation of seeing this nut.
And this Doctor of Quackery, in a phone interview with Dr. Oz, claims to have cured Charlie of HIV. "He's the first person in history to go HIV negative," says the Mexican madman, apparently unaware of the name Timothy Ray Brown. It's like a crazytown online denialist come to life. But wait, there's more.
Chachoua says, and Charlie concurs, that he drew blood from Charlie and then injected it into himself to prove his case, and that Charlie remained undetectable. Never mind that this was mere days after Charlie had discontinued his meds, which surely were still working in his bloodstream. The entire, bizarre scenario was like something out of American Horror Story: AIDS.
Back in the studio, Charlie's own doctors reveal that his viral load has spiked again. His personal physician pleads with Charlie to go back on his meds. Charlie sunnily agrees. "What, am I crazy?" he jokes, to scattered, confused applause. Thus ends his first chapter of Chasing a Cure!
I prayed that Dr Oz would then introduce someone from the American Foundation for AIDS Research (AmFAR) to preset real facts about the current state of cure studies. Wouldn't treatment activism icon Peter Staley make an excellent guest? David Evans from Project Inform? Please God, anyone. My prayers went unanswered.
Instead, Dr Oz turns from the actual physicians in the studio to pursue a far more important line of questioning. At this critical juncture in the interview, it was important to discuss movies.
"You describe your journey, chasing a cure for HIV," Dr. Oz says in his most empathetic voice, "in a way that is similar to your dad's journey in Apocalypse Now." I'm sure Martin Sheen watched with pride, knowing his film career had become relevant again. "Has your diagnosis with HIV brought you closer to him?" The camera moves in to Charlie greedily.
Somewhere Barbara Walters was rummaging through her penthouse for a rope to hang herself.
There were actually a group of HIV positive women in the studio that day, some representing Positive Women's Network, and during the taping they were given the opportunity to offer what was undoubtedly some much-needed perspective. But evidently they had nothing to say about Apocalypse Now or they were really bad at metaphors, because the segment was cut from the broadcast.
Charlie Sheen isn't going anywhere soon. There is always hope he may regain his senses and become the high-profile cure advocate we need. But what we are currently witnessing is the exploitation of a deeply troubled man with multiple addictions.
Whether Charlie Sheen follows the path of other distressed celebrities, be it recovering addict Robert Downey Jr. or the very dead Amy Winehouse, remains to be seen.
Mark
(This piece originally appeared as one of my blog postings for POZ.com – Mark)
Tags: advocacy, aids, culture, help others, hiv, physician, politics, recovery, research, testing
Posted in Living with HIV/AIDS, Meth and Recovery, My Fabulous Disease, News, Prevention and Policy | No Comments »
Wednesday, January 6th, 2016
They come from nearly every corner of the world. They are engaged in local communities and on the international scene. They include mothers, artists, a fugitive, a performer, and a drug smuggler. They are speaking out, acting up, and in some cases risking their personal safety and liberty.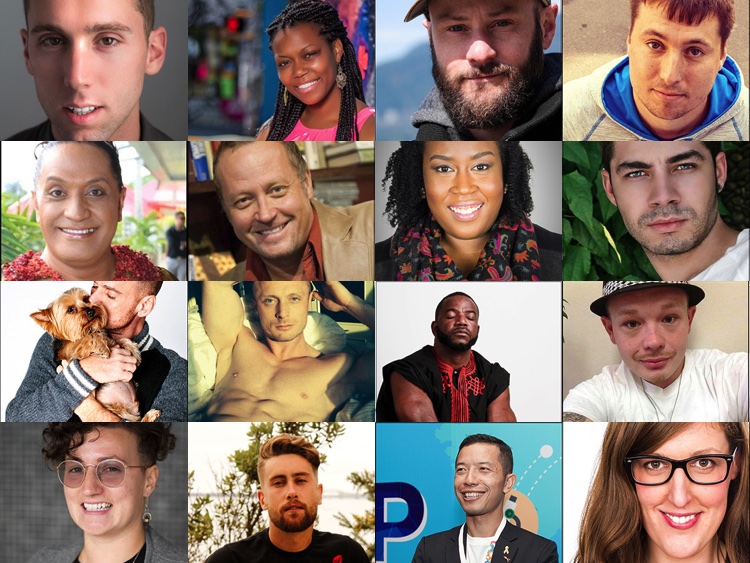 (Photo illustration courtesy of PLUS Magazine.)
They are the 16 HIV advocates to watch in 2016, and they inspire and humble me. It is such a privilege to share their stories with you and highlight their important work. Their twitter handles and other social media links are included whenever available; I urge you to follow them so these advocates can inspire you all year long!
And now, it is my honor to present…
Joshua Middleton
Big Bear Lake, California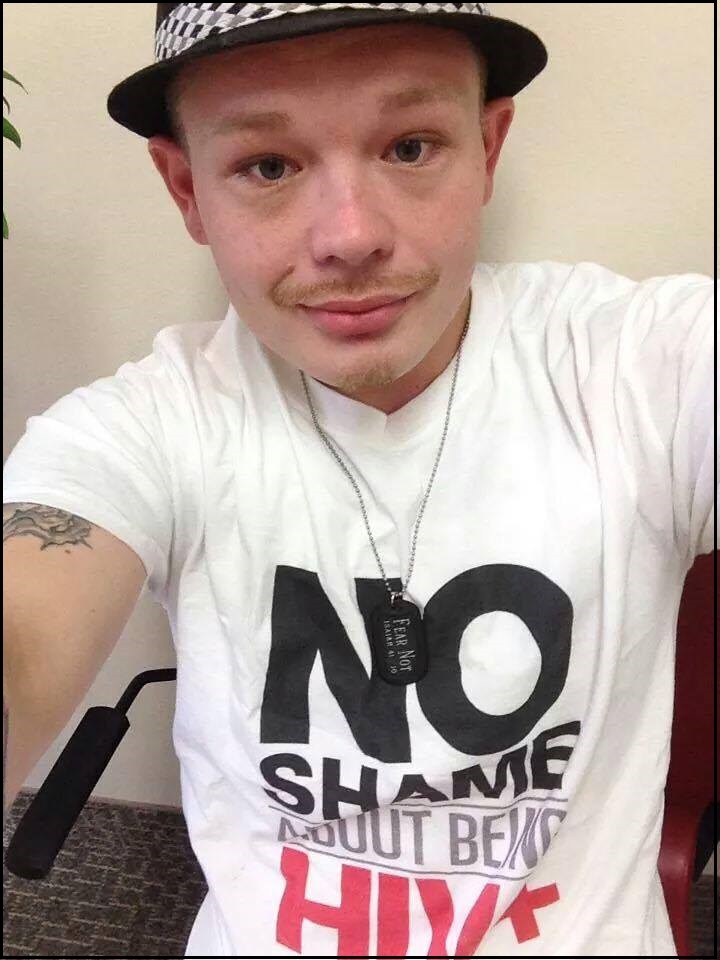 Straight men living with HIV aren't unicorns. They do exist. But being public about their status means facing an additional layer of ignorance. Joshua Middleton has every intention of changing that. "I'm putting a face on the heterosexual HIV positive male that is often silent in this fight against HIV," says the 25-year-old Californian. "I want to show the world that there is always hope."
Joshua has started his own blog, contributes to TheBody.com,  and has dived into the HIV advocacy arena with vigor and youthful enthusiasm. He has become an avid supporter of PrEP, uses his fluidity in multiple languages to share HIV messages, and wants to pursue a law degree for the express purpose of defending those being unfairly prosecuted by HIV criminalization laws.
"He is a loving soul," says Maria Mejia, the popular social media personality and HIV positive advocate. "He represents a new generation of activist and I am always so proud to see a young heterosexual male stepping out of the HIV closet."
"Sitting on the sidelines is not an option for me," says Joshua. "I'm going to be a driving force until the day when HIV becomes yesterday's news."
Kenny Brandmuse
Lagos, Nigeria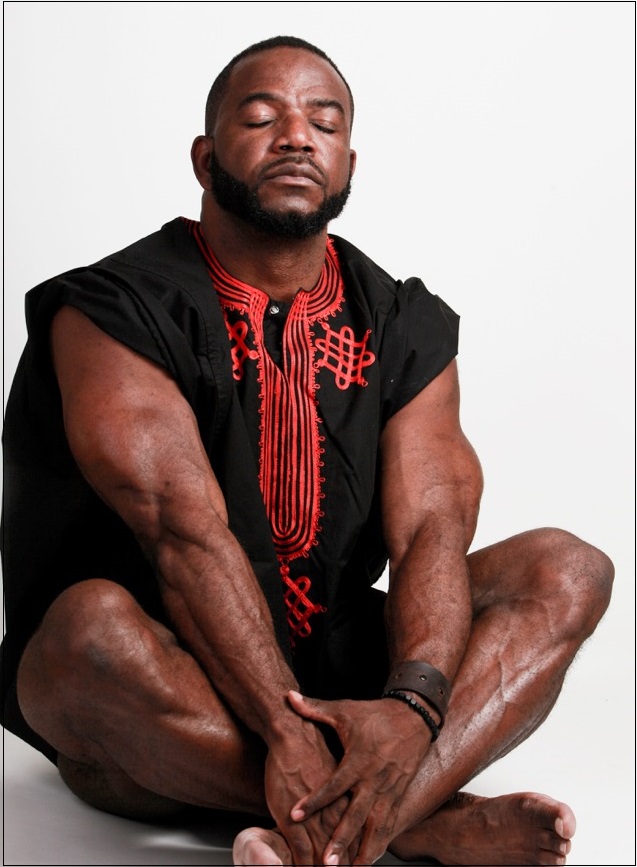 If and when Kenny Brandmuse returns to his home of Lagos, Nigeria, the reception might not be a welcome one. Shortly before he left two years ago (escaped might be a better word), he was receiving threatening phone messages from anonymous strangers. "They wanted me punished for my sexuality," says Kenny. "I was already being investigated by the court, and I had to stop attending the hearings because the unfriendly crowds outside the court were becoming larger."
The threat to his safety became too great, so Kenny managed to get to the United States by seeking an advanced degree at a Baltimore college. Then he found the ideal job – and a work visa – with the Baltimore Health department to design programs for gay black men that address HIV stigma. He loves the work but can't help but feel anxious about the future, once the visa ends. "It's like walking on needles," Kenny says.
Part of his troubles in Nigeria were due to Kenny being an outspoken gay men living with HIV. Kenny founded Is Anyone In Africa?, an online community for African gay men and those living with HIV. It has helped over 500 men and women receive care without fear of being outed since being launched only one year ago.
For 2016, Kenny has a simply goal: to see a more empowered gay community living in homophobic Sub-Saharan Africa.
Pioneering African gay rights clergyman Jide Rowland Macaulay, founding pastor of House of Rainbows, has a unique understanding of Kenny's journey. "Kenny coming out about his sexuality and HIV status has made many of us come to a place to be realistic and reconcile the odds against discrimination," Jide says. "As a child of Nigeria, he has by default positioned himself carefully as heroic, it is my hope that the nation would find in her heart to celebrate him."
Whether or not Nigeria is ready to celebrate the return of Kenny Brandmuse remains to be seen. His work visa expires in 2018.
(Photo credit: Olubode Shawn Brown)
Greg Owen
London, England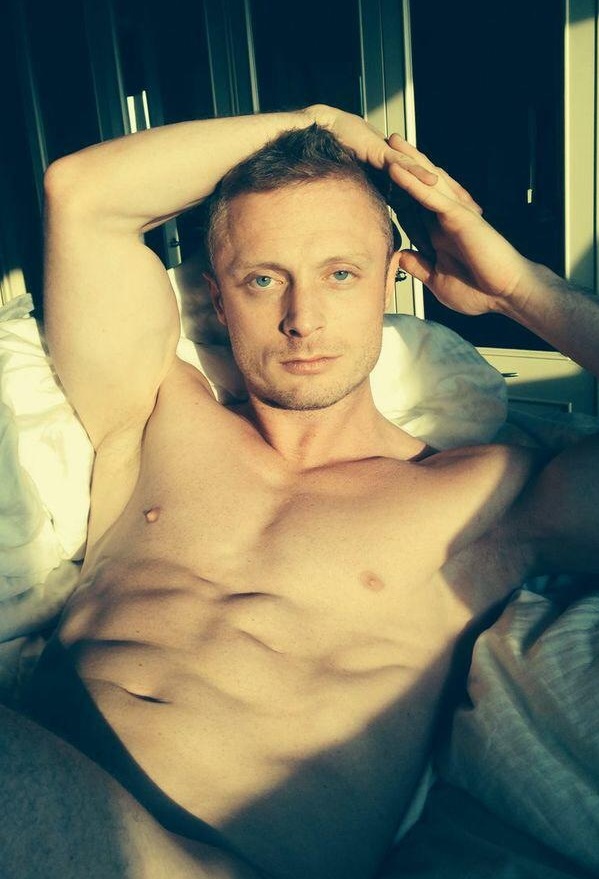 If the photo of Greg Owen strikes you as sexually provocative, then he's just doing his job. The London-based advocate likes starting conversations about sex. "It is incredibly important for us as gay men to remain not just sex-positive but to keep reaching and working towards a complete sense of well-being. Emotional, mental, sexual and social," says Greg. "When we are looking after ourselves, we become more resilient in dealing with the curveballs that life sometimes throws."
Greg faced a major curveball only months ago, when he decided to begin taking PrEP himself (because Truvada as PrEP isn't yet available in the United Kingdom, Greg acquired the drug from a friend who had stopped taking it as an HIV treatment med). Everything was in place, until Greg got tested before beginning PrEP and discovered he had become HIV positive since his previous test. His own decision to start PrEP was just a few months too late. His idea to write and share his own "PrEP Diaries" instantly became his "Diagnosis Diaries." His activism did not skip a single beat, culminating with his popular site, "I Want PrEP Now."
Gus Cairns, the enormously influential editor of AIDSMap, is duly impressed. "What I particularly like about Greg is that although he knows what he's doing, he is conspicuously not a saint," he says. "He knows instinctively that the best way to sell HIV prevention is via sex, not by finger-wagging about it. He lives his life rather nakedly in public and is both an inspiration to others but also, now and then, a burden to himself because of it. I follow his activist career with a paternal eye."
Joey Joleen Mataele
Nuku`alofa, Kingdom of Tonga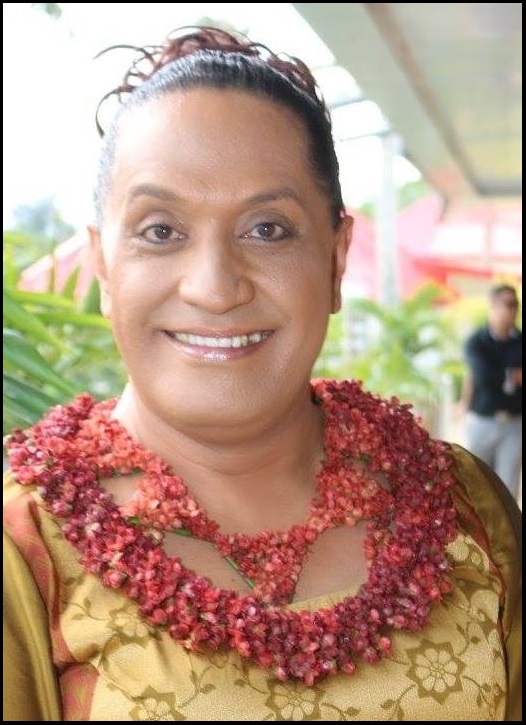 In Tonga, when a transgender person (known as "leiti") is seen walking down the street, someone might use a cruel shorthand to refer to them. They simply call them "AIDS." It is in that discriminatory environment that Joey Joleen Mataele founded the Tonga Leitis Association in 1992, and she hasn't stopped fighting for her community ever since.
An active figure on the HIV awareness scene, Joleen has witnessed firsthand the harassment and discrimination suffered by LGBTIQ people in Tonga and the South Pacific. But Joleen had a not-so-secret weapon: her own visibility as a singer and entertainer. "The culture of the pacific is open to humor, song and dance," Joleen says. "So, I founded the Miss Galaxy Queen Pageant to raise awareness and to support our community." The pageant event became an enormous phenomenon, raising crucial funding and even garnering the support of Her Royal Highness Princess Salote Lupepau'u Tuita.
Joleen, who is also raising five adopted children at home, is just as ambitious in her goals for 2016. "I want to strengthen the Tonga Leitis community advocacy to effectively address the health, rights and well-being of Tongans and Pacific Islanders of diverse sexual orientations and gender identities," she says, "and to provide an inclusive environment that celebrates diversity in all forms."
"Joleen has been a beacon of hope for those living with HIV and AIDS in the region," says Resitara Apa, former secretariat of the Pacific Diversity Network.  "She works to ensure that the people of Tonga are educated about HIV so they stop discrimination and start caring and loving those living with HIV. Keep an eye out for her in 2016 and see her make changes for those who have no voice."
Kamaria Laffrey
Winter Haven, Florida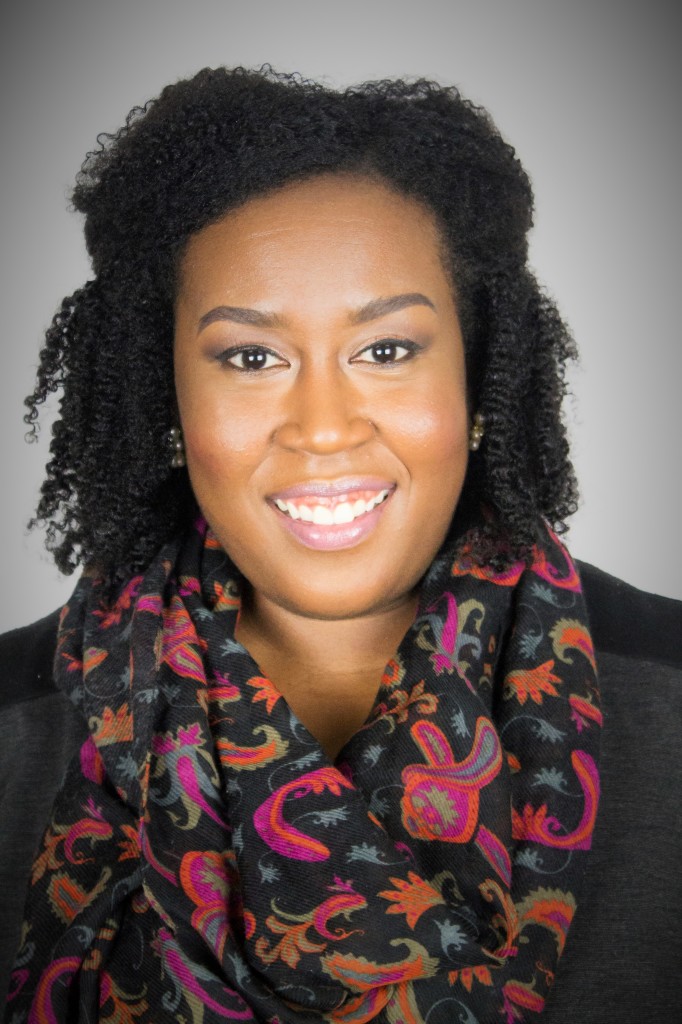 The Positive Women's Network USA (PWN USA) could easily generate an activist list of their very own, considering how ferociously powerful the organization has become in recent years. One advocate who has benefited from their inspiring female power is Floridian Kamaria Laffrey.
"More and more women are coming out of the shadows," Kamaria says, "and helping to break down misconceptions of HIV." Her work with PWN USA, We Make the Change Florida, and as part of a strategy team with The SERO Project to repeal criminalization laws, is keeping her schedule brimming with advocacy activity. "I am continually fueled to find ways to share purpose beyond pain when issues of criminalization, reproductive injustice, and overall stigma prevent people from seeking treatment, staying in care and living the abundantly full life they deserve."
Kamaria credits her religious faith for getting her through her diagnosis in 2003. "Being a woman of faith has often made me feel torn in what I view as a really sensitive culture. In the faith arena, I feel that many layers of HIV aren't addressed, just those that feel less controversial," she says. "And outside of the faith world, I sometimes feel as though I am not taken seriously because of my beliefs. But I have hope for change."
In 2016, Kamaria will be focused on making her organization emPOWERed Legacies officially a non-profit, completing her book, Chasing Waterfalls, and making a mission trip to Haiti.
Tami Haught, the SERO Project Training Coordinator who led the fight that successfully updated Iowa's HIV criminalization laws, believes Kamaria's spirit may be her most valuable tool as an advocate. "Kamaria has so much energy, her smile lights up a room," Tami says. "Her spirit and resolve are inspiring, and she is a power to be reckoned with in Florida."
Nicholas Feustel
Hamburg, Germany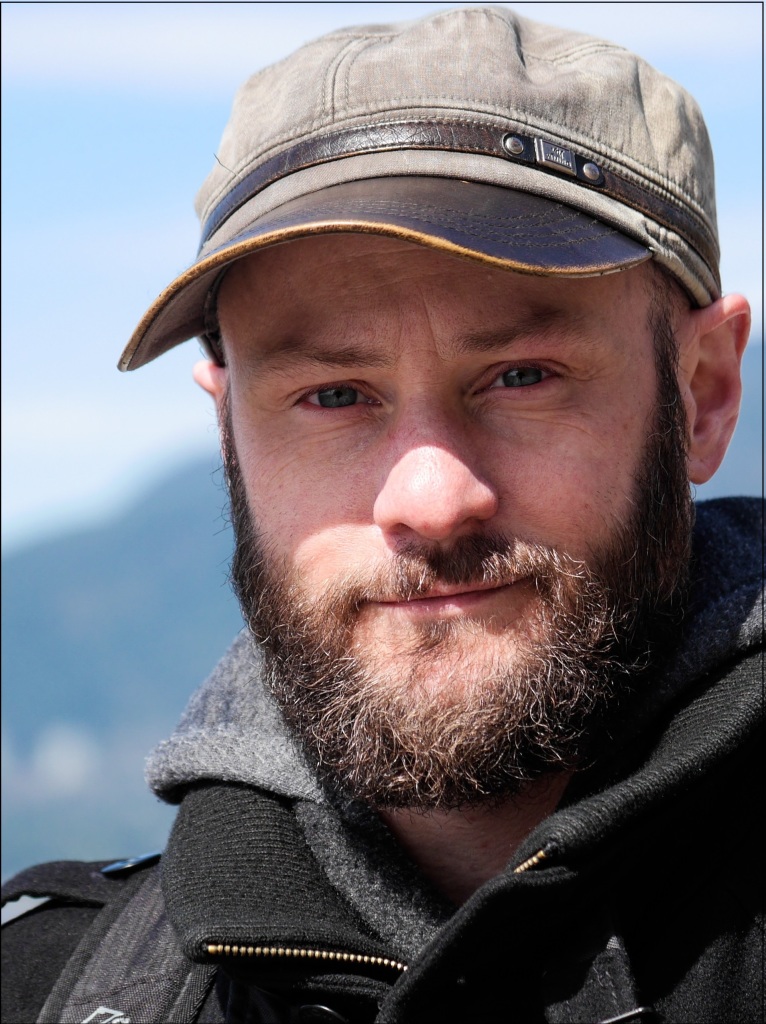 German activist and filmmaker Nicholas Feustel is committed to his PrEP advocacy body and soul. In fact, with no other options available, he is using his body as a quality control measure.
Nicholas has already made an enormous contribution through his video production work, creating documentaries on HIV criminalization, prevention, and living with HIV. But it was the advent of PrEP that re-energized his efforts, leading to his documentary on the groundbreaking PROUD study on PrEP. Even so, he still saw roadblocks to bringing the drug to Germany.
"I realized there is a big language barrier," Nicholas says. "All the latest and useful information comes out in English first. So I translated articles, wrote my own, and launched the first German website on PrEP. I've been trying to make people here in Germany understand what PrEP is all about, that it is so much more than just taking pills." As a direct result of Nicholas' efforts, Germany's leading AIDS service organization, Deutsche AIDS-Hilfe, is pro-PrEP after a period of skepticism.
But a huge barrier remained: Truvada as PrEP is not approved in Germany. That's when Nicholas got really creative.
Nicholas learned he could legally import, without a prescription, a generic version of Truvada from India if it was shipped to the United Kingdom. He retrieved it there, began the regimen himself, and then had his blood levels tested for Truvada's active ingredients to be sure the generic version was legit. It was. Anyone familiar with early HIV treatment activists leaving the country in pursuit of effective medications will appreciate Nicholas' ingenuity.
Edwin Bernard, the internationally renowned coordinator of the HIV Justice Network, holds Nicholas in a special kind of awe (in a match made in HIV advocacy heaven, the two are longtime partners). "Nick always goes the extra mile in his PrEP advocacy," Edwin says, "including turning his own body into a political petri dish and posting his own drug blood levels online whilst on cheaper generic Truvada."
Ian Bradley-Perrin
Montreal, Quebec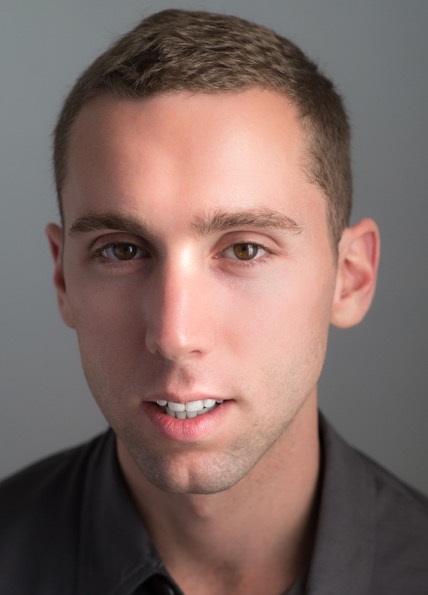 The staggeringly intelligent Canadian Ian Bradley-Perrin likes to figure out how systems work – and why they allow access to certain people while others are left behind. Lucky for us, the PhD student in Sociomedical Sciences at Columbia University in New York is applying it to the healthcare of people living with HIV.
"I'm interested in how social movements shape who gets a seat at the table of policy making," says Ian, "and how class, gender, race, and health intersect to produce particular understandings of the needs of HIV+ people."
Ian is also fascinated with the history of the HIV epidemic, and the "historiography of AIDS" in particular. "It's the study of how the history of HIV/AIDS and the artistic and symbolic products of activism around the issue get written," he says. "What are the narrative trends, tropes, and what is missing. Essentially, instead of just the story of AIDS, it's the history of the way we tell the story of AIDS."
Ian will publish much of this in various papers in 2016. He will present on the topic of stigma and public health at Columbia this year, and is applying his knowledge to an initiative investigating community organizations in the Deep South and how the CDC funds them.
"Ian has an incisive ability to see the interconnections between the disparate social, cultural and policy implications of living with HIV in a post-HAART world," says Avram Finkelstein, founding member of the Silence=Death and Gran Fury collectives. "He has already done significant work around HIV criminalization in Canada and spearheaded complex conversations about the recent attempts to construct an HIV/AIDS history in the midst the pandemic."
Midnight Poonkasetwattana
Bangkok, Thailand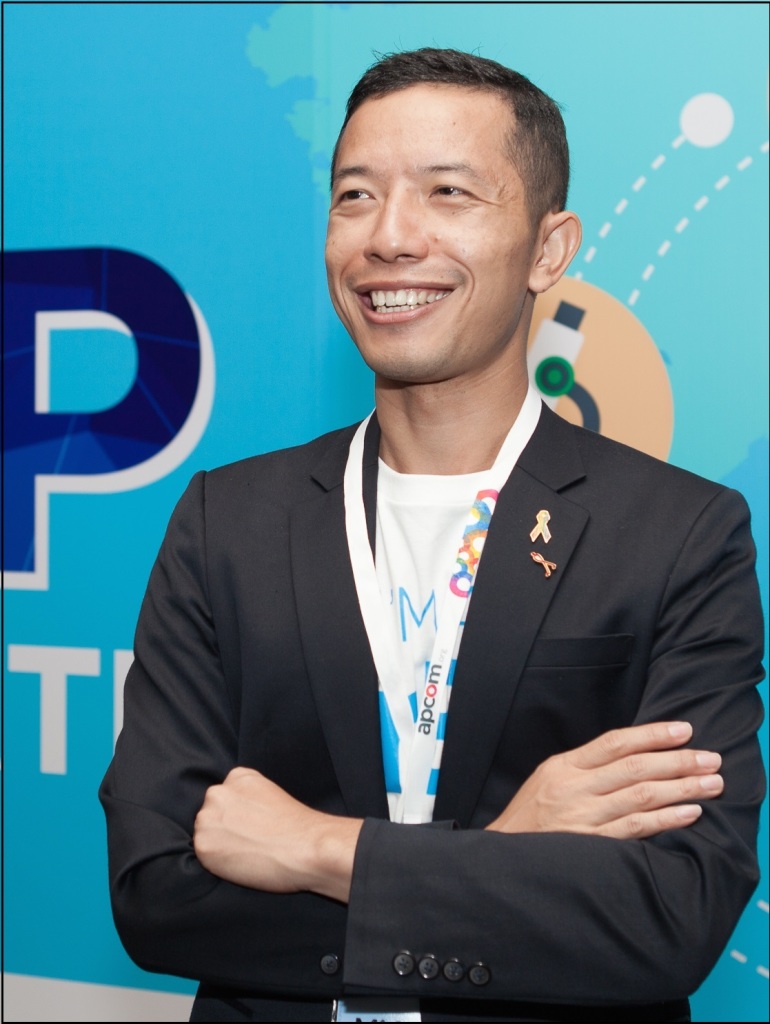 If you talk to anyone who works with communities at HIV risk in the Asia Pacific, the conversation will quickly turn to the work of Midnight Poonkasetwattana, the extremely busy head of the Asia-Pacific Community of MSM Organizations (APCOM) in Bangkok, Thailand. In a region in which a huge portion of new infections are among gay men, he has his work cut out for him.
"At the heart of HIV response is the need to recognize the rights of people regardless of their sexual orientation, gender identity and expressions," says Midnight. "As a gay man this is important to me. In the Asia Pacific region, gay men and men who have sex with men (MSM) will account for 50% of new HIV infection in 2020 – we only have a small window to avert this." APCOM has stepped up HIV testing and outreach to younger MSM and transgender youth.
"What keeps me going is the desire to see change," Midnight says. "I want to see strong community organizations that are being recognized and treated as experts; not just as rhetoric that we normally hear. I want to bring in new and younger people to the movement to form new responses and ensures that we keep apace of the changing dynamics and that we are changing hearts and minds."
Chris Beyrer, the current (and first openly gay) president of the International AIDS Society, has great confidence that Midnight will be a force for change in 2016. "Midnight is a dynamic emerging leader," says Chris. "He is leading the community charge for sex positive PrEP programming in the region—where not a single Government is currently providing PrEP through national health systems. He's out loud and proud, and a great voice for our global community."
Lizzie Jordan
Gainsborough, Lincolnshire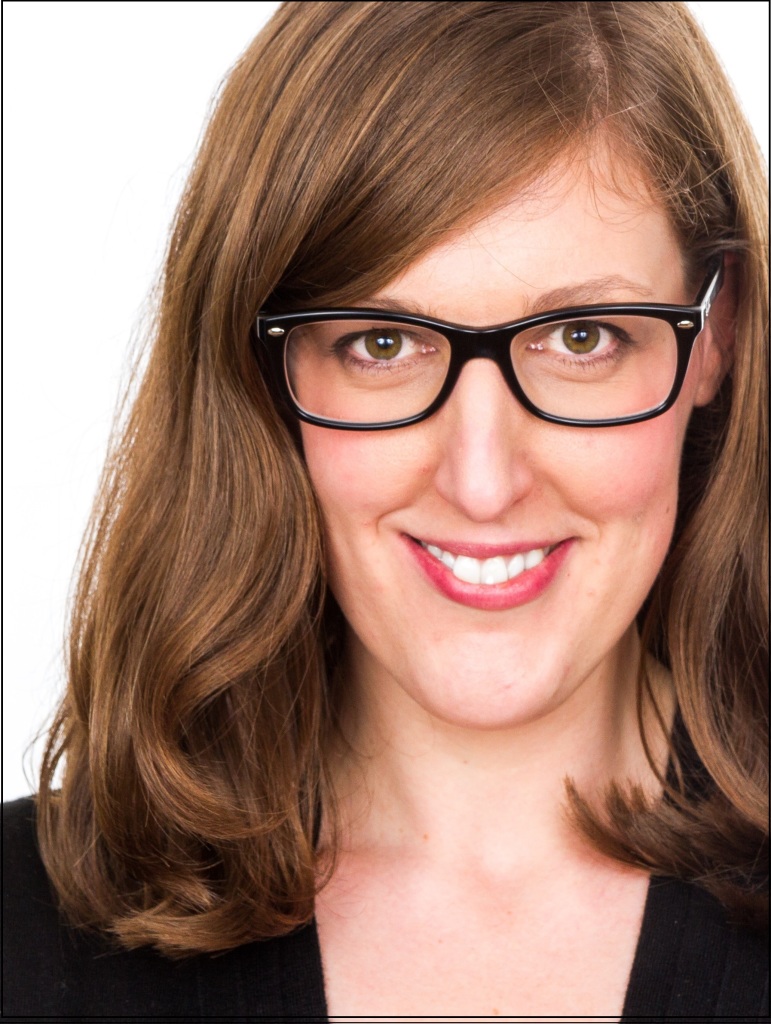 Nearly ten years ago, Lizzie Jordan became a mother, a widow and tested HIV positive all within an 18 month period. So, she left her London fashion career and returned to rural Lincolnshire to be near her family. She did not yet know that her personal tragedy was forging an activist with an important purpose.
As a single mother to a grieving child, Lizzie wanted to find resource and training for her child's primary school. How could she help her child's teachers, much less her classmates, learn to speak openly and compassionately about HIV?
Joining forces with friend Naomi Watkins, the pair sought to do something about the "uncomfortable silences" young people often felt when discussing sensitive subjects with the professionals involved in their lives. After months of planning, their agency Think2Speak was founded to provide age-appropriate guidance and support on issues such as mental health, bereavement, abuse, and yes, HIV and sexual health.
In the year ahead, Lizzie is "looking forward to working with schools, throughout the UK, encouraging young people, and those working with them, to learn and discuss responsible sexual health."
Tom Hayes, the activist and editor of the online magazine Beyond Positive, is both a friend and a fan. "Lizzie is a great advocate because she has such passion for what she does" Tom says. "She's such a kind, warm and generous person. She set up think2speak all whilst running her own marketing company. Impressive isn't the word."
Robert Garofalo
Chicago, Illinois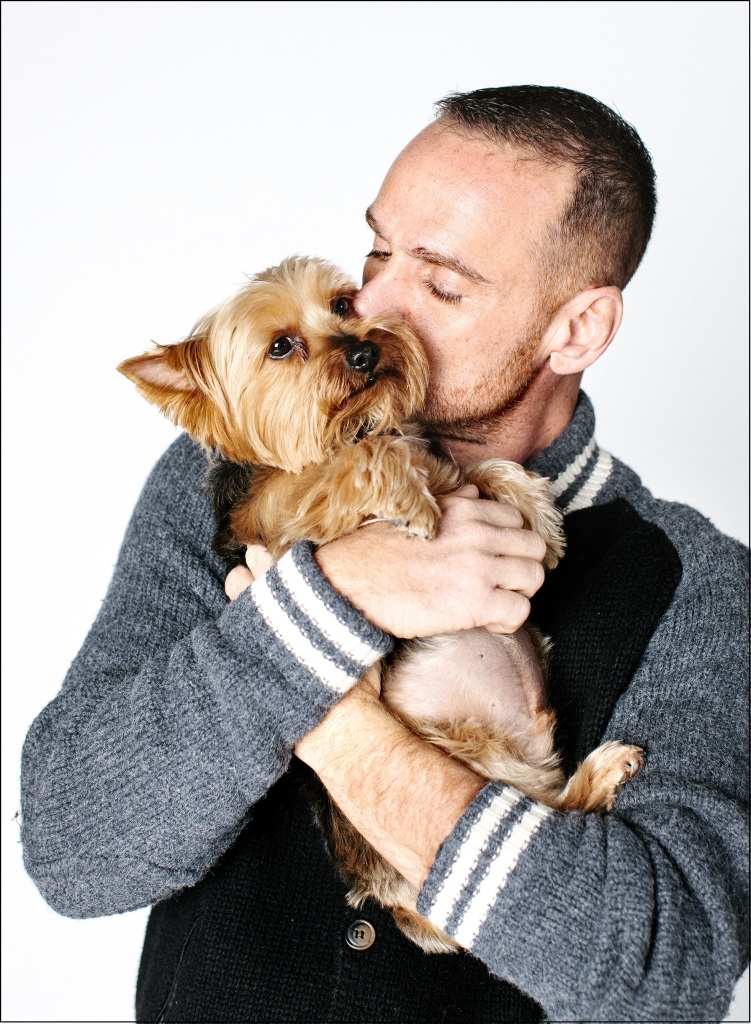 When you visit the Twitter page for Robert Garofalo, it isn't really a page about him. It's all about his dog, Fred. And that is the first thing you need to know about Robert's activism.
The Professor of Pediatrics at Northwestern University has devoted his career to the care of HIV+ adolescents and has done a fair amount of HIV prevention interventions for young men who have sex with men and young transgender women. But let's get back to the dog.
Robert founded Fred Says to raise money for agencies across the country that care for HIV+ young people. "I wanted to do something that was personal and creative," says Robert, "and that tapped into the gratitude I had for my dog, Fred, who quite literally saved my life after my own HIV diagnosis in 2010."
The photo essay project When Dogs Heal, launched in 2015, was the result. "Our hope was to change the narrative about HIV to be about love, hope, survival and thriving while living with HIV — all while giving credit to the healing powers of our pets," says Robert. "Our hope in 2016 is to turn When Dogs Heal into a traveling art exhibit and to turn the project into a book."
Charles Sanchez, the writer and star of the web series Merce, which features a lead character living with HIV, knows a little something about employing creative talents as an advocacy tool. "Sometimes a dog is more than just a man's best friend, but also his best medicine," says Charles. "Rob's project has the potential to change people's minds about what someone with HIV looks like. His work inspires me."
(Photo credit: Jesse Freidin)
Charlie Tredway
Auckland, New Zealand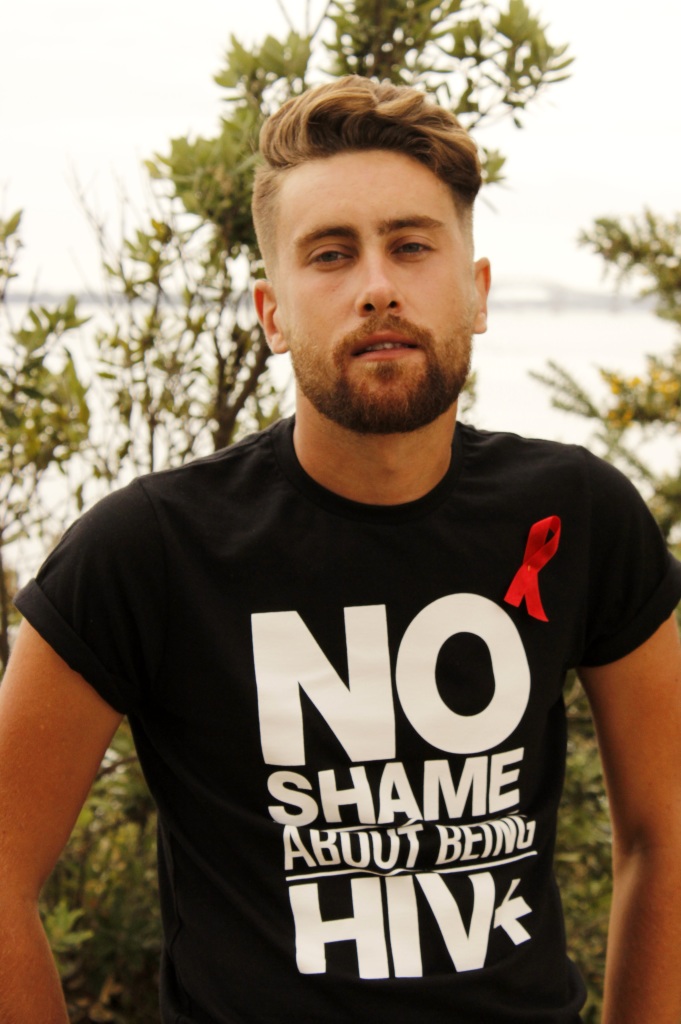 Charlie Tredway has experienced his share of HIV stigma. "I've had people using my positive status as a weapon against me and been abused online and felt undateable," says the activist and staffer at the New Zealand AIDS Foundation. His response, though, has been to only increase his visibility as a person living with HIV. As far as Charlie is concerned, the strategy has worked. "Since going public it has weeded out the ignorant," says Charlie. "The only way to combat that stigma is through honesty and making HIV personal and visible."
Charlie has personally backed up his theory, working with the Aussie organization The Institute of Many as a senior moderator and appearing in their cheeky "Wizards of Poz" social media campaign (as Dorothy, no less).
Coming to this place of transparency hasn't been an easy yellow brick road for Charlie. "I didn't have proper follow up after my diagnosis and wasn't engaged in any services or support or linked into adequate care. I just completely dropped the ball because I felt healthy." Only after several years did Charlie turn things around. And it was then that he realized that no one could make him feel badly about himself without his consent.
Looking back, Charlie turns a critical eye to New Zealand's policy of not treating HIV patients until their t-cell count falls below 500, something he feels may have kept him from care for too long. "It is stupidity of the highest order," says Charlie. "Not only does it going against WHO recommendations, it also takes away the HIV positive person's right to take ownership of their health and start treatment."
That kind of candor has been characteristic of his advocacy. "I am someone who consistently puts my foot in my mouth," he says, "and yet I have a platform to speak publicly on important issues so there is always a small fear that I will cock it up somehow. Luckily, I have amazing mentors and peers who encourage me to focus on my own truth."
Those mentors include Australian activist Nic Holas, the founder of The Institute of Many.  "What I admire most about Charlie is his tenacity," Nic says. "He is a fiery little SOB who stands up for the little guy, but also challenges the victim mentality so easily adopted by many in our community."
Diego Callisto
São Paulo, Brazil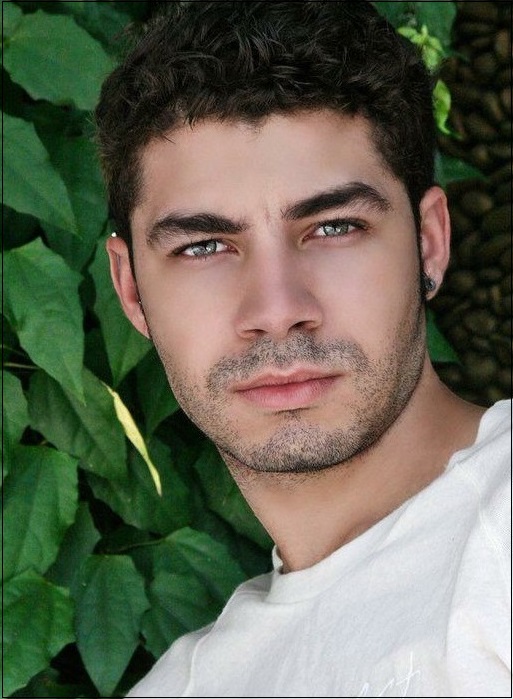 Since testing positive at the age of 18, Brazilian activist Diego Callisto hasn't wasted any time making an impression. The driven young man with the piercing green eyes has focused them squarely on tracking and treating the HIV epidemic, quite literally around the world.
Diego is a member of the Youth Task Force of UNAIDS and the Y+ Leadership Initiative. Although Diego is still polishing his English language skills, his passion is crystal clear. "I promised myself following my diagnosis that I would devote to the fight against AIDS," he says. "Even losing boyfriend and dear friends, I follow through, willing to find more strength and determination to have a world free of stigma and discrimination against AIDS."
Diego sees HIV as a "human development problem" that must be addressed through programs like the Sustainable Development Goals of the United Nations global agenda. "HIV requires mobilization of all sectors of society and advocacy for human rights and to combat stigma and discrimination directly," says Diego. "We must also strengthen discussions involving the implementation of PrEP as a measure of primary prevention in the context of combination prevention. PrEP is key to reducing new infections and is a great strategy." Strengthening this agenda is his goal for 2016.
"Diego Callisto represents the new generation of AIDS activists," says Mariângela Simão, Director of Rights, Gender, Prevention and Community Mobilization for UNAIDS. "As a young person living with HIV, he brings a very much needed message of hope to other young people living with HIV in Brazil. At the same time, he has brought the Brazilian voice to a different forum. We need more leaders like him."
Cassie Warren
Chicago, Illinois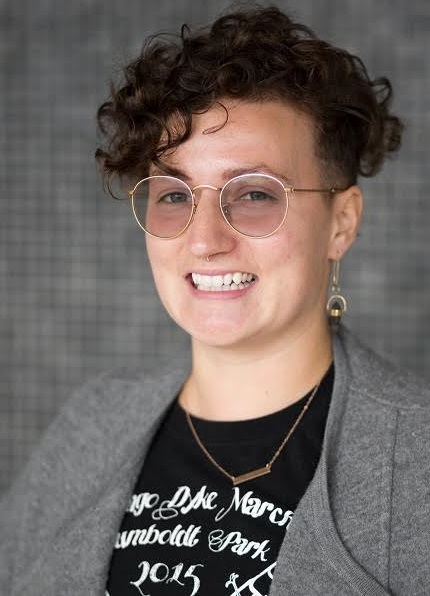 All Cassie Warren wants for 2016 is a cute mobile van.
The Youth Health Benefits Counselor at Howard Brown Health Center is happy to explain, and with great persuasion, that a mobile van represents many of the issues relating to providing health care to young people. "I think if we want to make PrEP, hormones, and birth control more accessible to young people we have to reduce the number of things you have to do to get it," Cassie says, "and we have to do it in a youth-centered environment. We have to bring it to them."
But wait. Cassie isn't done making her case. And she even broadens it. "There are a lot of folks out there who think young people can't be adherent or don't care about their health," she says, "and those folks have absolutely no business providing care to young people. We need to look at the structural barriers and find ways to reduce and eliminate those."
Cassie take her job helping young people navigate healthcare systems personally. "My work is rooted in a deep love for community and uplifting that love against systems that aren't," Cassie says. "Many young people experience trauma by the U.S. medical system. So, until we get real healthcare reform, you do what you can to create a safer space for folks to get what they need, and to feel celebrated and autonomous in their bodies."
Jim Pickett, the HIV prevention advocate at AIDS Foundation Chicago who has a global reputation for innovation, is deeply impressed with his home town colleague. "Smart and tenacious, Cassie Warren is an advocate we all should be watching if we aren't already," Jim says. "Everything she does is rooted in a strong sense of community, social justice, and human rights. She's equal parts thoughtful and fierce, and Chicago is so lucky she is here moving mountains!"
Bogdan Globa
Kiev, Ukraine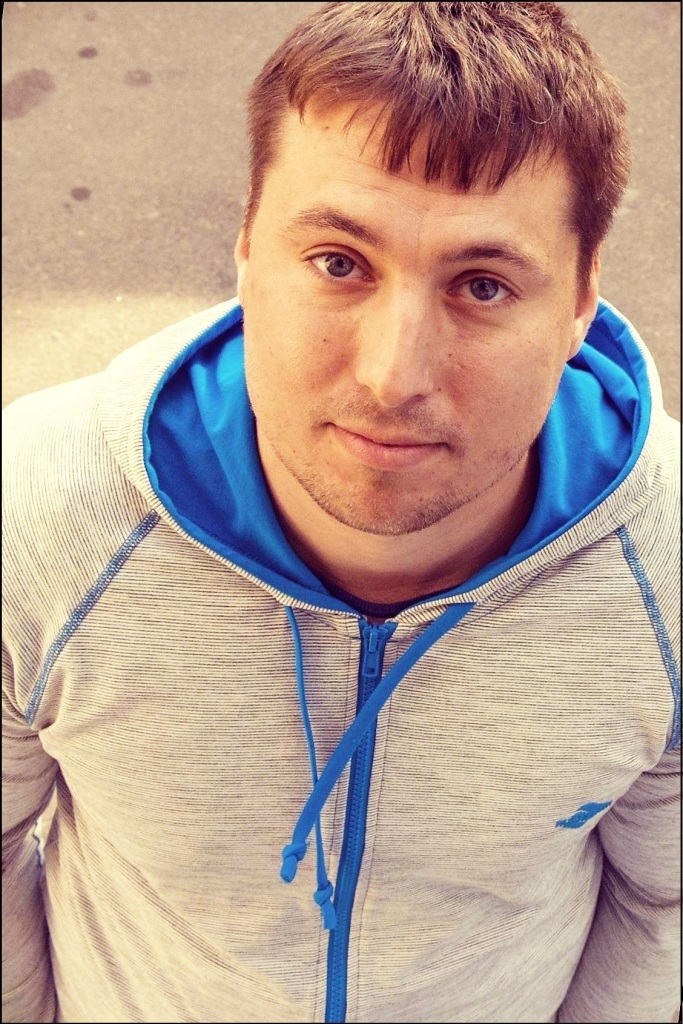 If you think it might be perilous living as an openly gay man promoting HIV awareness and treatment in Ukraine, you would be exactly right.
"I have felt unsafe for the last two years," says Bogdan Globa, director of the Ukrainian charitable organization FULCRUM. "We have more radical people and political party. I'm regularly getting threats through the mail and on social media. Sometimes it feels hopeless, but I try to power through to my goals."
Bogdan has put himself on the line before. In 1993, he became the first openly gay man to make a speech from the parliamentary rostrum of the Verkhovna Rada (imagine a gay men testifying to the Unite States congress). His remarks were candid and deeply personal. "Being an open gay at the age of 16, I went through all kinds of discrimination," he said in his remarks. "I was bullied and abused in school, I got driven from my own family… I found the strength and courage to go through it, and today I use every opportunity to openly and honestly say to you about it. Unfortunately, a lot of young guys and girls do not find the strength to fight in the Ukrainian reality, and these stories may end with tragedies."
Bogdan doesn't want one of those tragedies to be further AIDS deaths, but there are enormous barriers in a country where being publicly gay can lead to humiliation, discrimination, or worse. "We are trying to change the legislation to have HIV testing at home which may attract more gays to know their HIV status," he says. In 2016, Bogdan is behind plans to launch a home oral HIV testing kit, which he considers a "formidable breakthrough" in getting a handle on the epidemic in Ukraine.
"Bogdan has steadily and fearlessly campaigned for the rights of LGBT community in Ukraine," says David Furnish, Director of the globally influential Elton John AIDS Foundation. "Most, if not all, improvements in LGBT rights in the last four years can be linked to his involvement."
Masonia Traylor
Atlanta, Georgia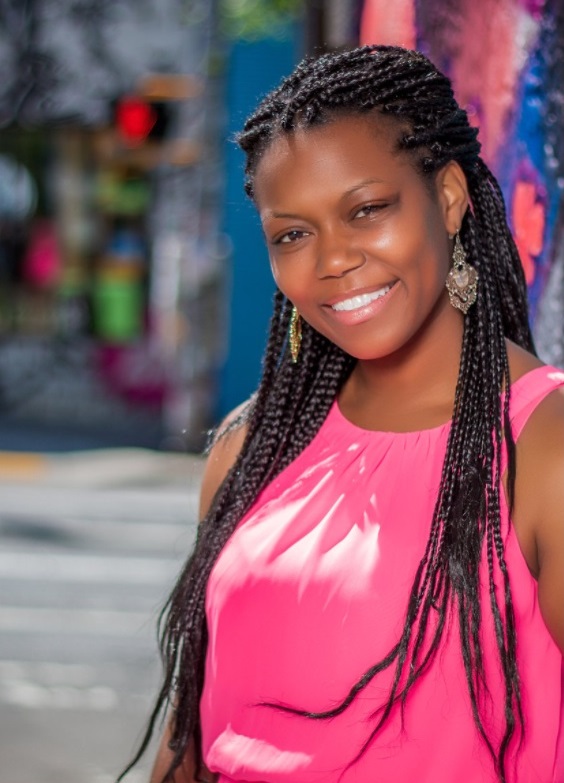 When Masonia Traylor tested HIV positive during a routine medical visit in 2010, she was simply shocked. She didn't feel she was facing her own morality, though, as much as a "spiritual death." She lived in such a state of anger, at having become infected, at every person she ever trusted, and even at herself as she second-guessed every choice she had made. It was a dark time that produced a surprisingly sunny advocate.
The 27-year-old mother of two has tremendous enthusiasm for her advocacy today, focused on population she relates to: youth at risk. It is widely known that in the United States, an estimated 1 in 5 people living with HIV do not know they are infected. What is less known is that among those living with HIV who are between 13 and 24, more than half do not know they are infected. It's no wonder Masonia is so passionate about reaching them.
"Equipping youth with knowledge and awareness of the HIV/AIDS epidemic is what it will take to stop new infections," Masonia says, who devotes her time volunteering for a variety of HIV agencies and maintaining an active presence on social media. "HIV is manageable, treatable, but most of all preventable."
None other than the formidable Luvvie Ajayi, the social media sensation and founder of the Red Pump Project, believes Masonia has what it takes to deliver a message to young people. "Masonia has turned her pain into power by telling her story so others can know the faces behind the numbers," says Luvvie. "She is one to watch in 2016 because her work is going to touch more lives and make more impact. I am so inspired by Masonia."
Rick Rose
Shreveport, Louisiana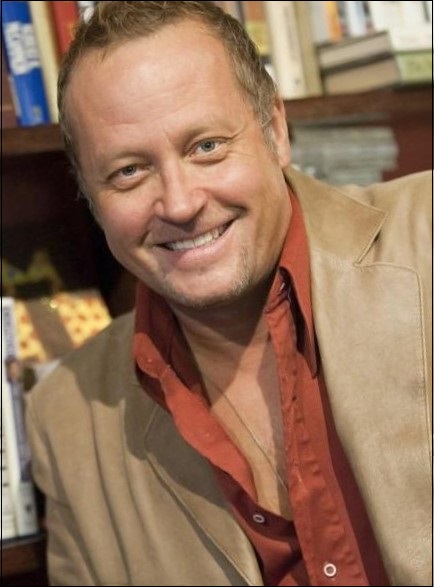 Longtime HIV activists don't always slip gently into the background after having made their contribution a generation ago. Sometimes advocates like Rick Rose get a second (or third) wind and re-dedicate themselves to HIV advocacy.
On World AIDS Day in December of 2015, Rick was so inspired by the work of the Philadelphia Center in Shreveport, Louisiana that "I officially recommitted myself to the battle," he says. Rick has lived in Louisiana for eight years, but his own HIV advocacy goes back thirty years. As director of the AIDS Mastery Foundation in Los Angeles in 1993, he worked hand in hand with the first Miss America to have AIDS as a platform, Leanza Cornett.
"Like many of us living in the throes of the pandemic, I needed a break," Rick says. "That break lasted 19 years too long."
Rick is focusing his efforts on the health disparities common in the South, and the impact HIV is having on communities of color. And that means frank conversations. "The South can no longer hide behind congenial traditions and mock religious beliefs," Rick says. He's also looking forward to documenting the stories of people at risk in the South through podcasts and other new media.
Miss America 1993, Leanza Cornett, remains a fan and a friend more than twenty years after her reign. "Rick is absolutely one to watch in 2016," says Leanza. "Even now, he is spearheading round table workshops focused on women of color and HIV. I am so proud of Rick and his work, then and now."
Tags: advocacy, aids, criminalization, culture, physician, politics, Sexuality, testing
Posted in Gay Life, Living with HIV/AIDS, My Fabulous Disease, News, Prevention and Policy | 2 Comments »
Thursday, November 19th, 2015
The subtle moment came during the second segment of Matt Lauer's explosive interview with actor Charlie Sheen. It impressed me so deeply I actually backed up my recording and watched it twice more.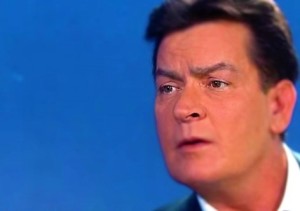 Sheen had already endured the first segment of his time with Lauer, during which he resembled an uneasy hostage trying to charm his captors. Gone were most of the features of the train wreck we have come to know as Charlie Sheen: the mania, the twitches and glazed eyes, the bloviated pronouncements delivered with the bravado of a crack cocaine messiah.
That public meltdown was in 2011, a millennia in celebrity years. The humbled, visibly nervous man on The Today Show had his back against a wall, forced to reveal his HIV positive status on the eve of venomous tabloids doing it for him.
And so, the immensely privileged actor found himself in a position known all too well by those of us who live with HIV: having to disclose our status and pray to God the response will be at least civil, if not empathetic. Except, of course, Sheen did it under the blaze of studio lighting, with high definition cameras searching for any betraying signals on a face layered with makeup and apprehension.
The moment that transfixed me came after an endless commercial break – several minutes of corporate pigs at the trough, lapping up the ratings slop of Sheen's misfortune. Sheen had already made his HIV disclosure and had begun building a case against the extortions of his former sex partners and confidantes. It wasn't the most relatable storyline with which to lead, but it was presented through a veiled, undeniable personal agony.
And then, Lauer announced he had messages from Twitter he wanted to share, fresh off the internet presses, containing reactions to Sheen's HIV disclosure from the town square of cyberspace. Sheen's face changed. On live television, in front of a blockbuster audience the world over, Charlie Sheen would now hear exactly what people thought of him, his story, and most unnervingly, his HIV status.
Lauer began to read. "Laura says, 'You have brought me to tears. I am profoundly touched by your honesty…'" The camera had moved to a graphic of the tweets and Sheen was not visible. Lauer was continuing with a second message. "For the first time in a long time you can be proud of yourself," he read, "Now you're really winning."
The camera cut to Sheen, who fumbled out a "wow… that's lovely," although he still seemed to be holding his breath. Lauer continued with a third message. "Now you own your truth," the message read. "Good on you, Charlie Sheen. Respect."
And it was in this moment, as Lauer finished the third of three consecutive responses, all of them supportive, that the camera revealed something barely perceptible but achingly human.
Charlie Sheen raised his shoulders slightly in a shallow intake of breath, and then let it out, shifting in his chair as if to mask it, while his eyes found a place of exquisite, emotional relief that no mere actor could ever muster.
It was the sigh of a thousand gulps of air, the release of months of secrecy and loneliness, of doubt and the very real fear of what lies beyond the words "I am HIV positive."
It was then that I recognized the man on the television screen. He was every HIV positive person who has ever had to make a revelation that holds the acceptance of our loved ones and co-workers and friends in its precarious balance. And, at least in that instant, fate was merciful to Charlie Sheen.
(Matt Lauer begins reading live Tweets at the 4:25 mark.)
The backlash, as if duty bound, has begun. Much has been breathlessly reported about the veracity of Sheen's statements, the lawsuits, the blame and recriminations, and even his residual tiger blood bluster that he might be the man to deliver a cure. None of the nonsense to come can nullify the fact that the critical words "undetectable viral load" have been written, spoken, and defined more in the last few days than in the entire history of HIV advocacy.
There will be plenty of time to assess the fallout of Charlie Sheen's disclosure, for better or worse. For now, I remain struck by the eyes of a vulnerable man during his singular, desperate moment of grace.
And in them, a glimmer of hope for us all.
Mark
———————————–
ALSO…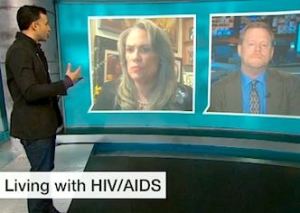 There has been so much inspiring public advocacy and reporting amid the obscene hysteria of much of the media firestorm. Some of the media pieces I especially appreciate include a USA Today piece on this teachable moment, a Daily Dot article on the insanity of HIV criminalization, Lambda Legal's critical reference guide to speaking about Sheen, the CNN Headline News segment I did with Rae Lewis-Thornton about what it is like living with HIV in the here and now, TheBody's insightful fact-checking of the Sheen interview, and Gus Cairn's Huffington Post piece about our new, reluctant HIV poster boy. There are surely many more to come.
Tags: aids, culture, hiv, physician, recovery, testing
Posted in Living with HIV/AIDS, My Fabulous Disease, News, Prevention and Policy | 4 Comments »
Friday, November 6th, 2015
Some years ago, I told someone that I was HIV positive before I agreed to his invitation for a date. "Yeah, I know," he casually replied, and then he looked a little embarrassed, as if he shouldn't have said it. It was too late, of course; I knew exactly what he meant. He could tell my HIV status by my face.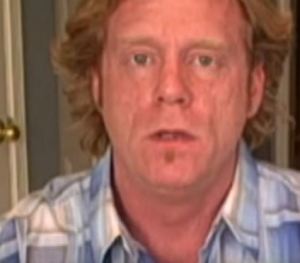 I had The Look. The sunken, wasted cheeks of someone living with HIV. It became a common manifestation in the 1980's and persisted until the medications that caused the condition, known as facial lipoatrophy, were changed or abandoned for better treatment. (That's me, right, in 2008.)
Today, facial lipoatrophy is almost exclusively limited to long-term HIV survivors who used medications like d4t and ddi more than twenty years ago.
I'm one of those long-term survivors. I am proud of my history advocating and living with HIV. But as uncomfortable as it may be to admit, it's a lot easier to live openly as a person with HIV when you don't look like it.
When the symptoms began to appear, it meant that the choice to share my status, as an activist or on a personal level, had been taken away. My HIV was written across my face for all to see.
I felt ashamed, and then conflicted. For someone who has been fighting so hard to reduce HIV stigma, what is there to be ashamed of, exactly? Many of the physical signs of HIV treatment – from weight loss to fat redistribution to facial wasting – are worn as battle scars, if not badges of honor, by thousands of people living with HIV. My disease is mirrored in my physicality. What's wrong with that?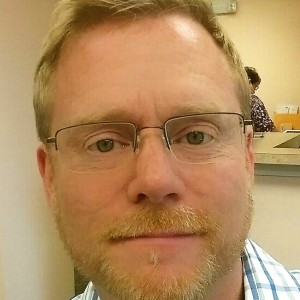 Eventually, I realized that correcting my facial wasting was no different than improving my t-cell counts. I wasn't making a political statement, I was improving my health and well-being.
And so, I began a journey that would include multiple visits to a specialist and more than $20,000 worth of various "facial filler" products injected into my face. My biggest advantage was the physician I chose: Dr. Gerald Pierone, arguably the most experienced person in the country on facial fillers and a contributor to TheBody.com. (That's me, at right, last week.)
Along the way I chronicled my journey through video blogs. They span more than six years, explicitly show the treatments in Dr. Pierone's office as well as before and after footage, and include a wealth of information and advice about getting facial lipoatrophy treatment, the products involved, and their relative costs.
Here are three of those videos that are probably the most helpful.
A Facial Wasting Update
February, 2010
In this video, below, I chronicle my third visit to Dr. Pierone, who checks up on my progress with temporary fillers Sculptra and Radiesse, and offers his own perspective on my treatment regimen. It is a good introduction to facial lipoatrophy and the treatment available.
I'm Gonna Wipe That AIDS Right Off My Face
July, 2011
Once again I return to Dr. Pierone for a check-up, but this time I inquire about a new, semi-permanent filler now known as BellaFill (formerly Artefill). This video also includes a lot of information about patient assistance programs for the temporary fillers.
Treating My Facial Wasting with Artefill
January, 2013
Switching to this permanent filler, now known as Bellafill, was the best decision I made. No more disappearance of the temporary fillers over time! Although this semi-permanent filler does not have a patient assistance program and can be quite expensive, I must say that the results have been dramatic and long-lasting.
One thing these videos make clear: facial fillers are not the fountain of youth, no matter what The Real Housewives may think. You can clearly see my own aging process through the years in these videos. What they do show, however, is my face as it would have been: aging naturally as if HIV wasting had never been an issue.
If you have any questions, I would encourage you to direct them to Dr. Gerald Pierone in the Ask the Experts forum at TheBody.com. I cannot recommend his expertise highly enough.
And as always, my friends, please be well.
Mark
Tags: aids, gay, hiv, lipo, physician, Radiesse, research, Sculptra
Posted in Gay Life, Living with HIV/AIDS, My Fabulous Disease, News | No Comments »
Saturday, October 10th, 2015
This is a clever social media campaign: Healthline, an online health community, has asked people who have been living with HIV to create videos for those who have recently tested positive, known as "You've Got This." Think of it as "It Gets Better" for those with HIV.
Of course, I had to create a video in my own peculiar way — something that demonstrates the sense of humor that has served me well over the course of 30 years living with HIV. Maybe my video will help someone you know.
To be honest, I barely remember testing positive in 1985, when the test became publicly available (my doctor and I estimated my infection may have occurred as far back as 1981). I was already self-medicating with a growing drug addiction — it was Los Angeles, I was young and stupid, and people started dying; cocaine seemed like a reasonable response at the time — and the test result felt like my license to continue using.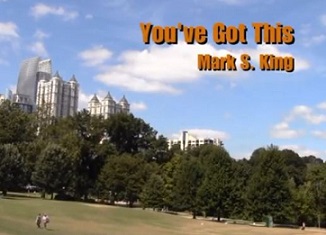 Today, it's hard for me to recall a time in which I was afraid of becoming infected. I only know a life living with the virus, and my fears of HIV itself are long past. So I should probably approach any advice for the newly infected with care. They are experiencing a profound event that happened to me a lifetime ago. I hope my light touch will give them a needed lift or bring them a smile.
It's easy to make the mistake of assuming new infections only happen to younger people, and I even make an apologetic joke in the video about my being "old." The fact is, most new infections in the United States happen to people over 30, not under. We might want to check ourselves when we bemoan infections among "these kids today" (although of the various age groups with new infections, those under 30 remains the largest).
To participate in "You've Got This" with a video of your own, visit the Healthline site for details. Or leave your own words of advice in the comments section below!
Meanwhile, please be well.
Mark
(This post originally appeared in September of 2013, but my advice hasn't changed a bit — please do consider drag — so I thought I would post this again.)
Tags: advocacy, aids, drag, gratitude, help others, hiv, physician, testing
Posted in Gay Life, Living with HIV/AIDS, My Fabulous Disease | No Comments »
Tuesday, September 15th, 2015
Not to get all southern gothic on you, but I depend upon the kindness of strangers. Especially when producing video blogs at conferences.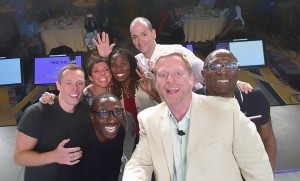 "Excuse me, would you please just hold this camera and point it at me while I talk to these people?" I must have said that sentence at least 40 times during the United States Conference on AIDS (USCA), held recently in Washington, DC. Every single interview you see in my video blog below was shot by whomever was wandering by at the time. Thanks, y'all!
The video contains three AIDS czars, one stripper pole, a ferocious batch of trans protestors, and more inspirational front-line workers than you can shake a stick at. My congratulations to the National Minority AIDS Council for their famously creative production of the weekend.
The spirit shared by the advocates, healthcare providers, and organizations who convened for USCA was electrifying, and just the boost many of us need to keep our energy up and our dedication renewed.
Oh, and special thanks to the CDC's Act Against AIDS campaign for letting me take over their Instagram page during the conference (follow them here), and to Gilead Sciences for sponsoring the "Mind the Gap" session on social media and inviting me to host it.
I love what I do. I love the work you're doing, too. As always, you are welcome to re-post my content, share it, take the YouTube video above and post it within your page, whatever might help share the messages of this amazing event and the awesome people who attended.
Thanks, my friends, and please be well.
Mark
(The photo above was the selfie the Social to Mobile speakers took at the end of our session, and includes – left to right – YouTube star Davey Wavey, blogger Guy Anthony, Michelle Samplin-Salgado of AIDS.gov, Luvvie Ajayi of the Red Pump Project, Miguel Gomez of AIDS.gov, myself, and Michael Crawford from Freedom to Marry.)
Tags: advocacy, aids, conferences, criminalization, culture, gay, help others, hiv, physician, politics, PrEP, recovery, research, serosorting, Sexuality, testing
Posted in Family and Friends, Gay Life, Living with HIV/AIDS, My Fabulous Disease, News, Prevention and Policy | 6 Comments »
Monday, June 29th, 2015
Sometimes it's helpful to get back to basics, and there is no more basic, effective tool to fight the HIV epidemic than to encourage testing. How long has it been for you, my friend? Here are five important facts about HIV testing that I hope will convince you to get busy and get tested — again.
1. You could be HIV positive and not even know it.
According to the Centers for Disease Control (CDC), one in eight people with HIV in this country don't know they have it. Some estimates are higher. With 50,000 brand new infections every year in the United States, it is absolutely crucial that you know your status.
2. Knowing your status is one of the very best ways to stop the epidemic from growing.
No matter your HIV test results, taking the test means you are already doing your part to protect yourself and others. If you test negative, you will know you haven't put anyone at risk – and it will probably encourage you to keep making smart decisions. It might also be the wake-up call you need to re-assess your risks or to consider pre-exposure prophylaxis (PrEP), a medication proven to greatly lower your chances of becoming infected.
If you test positive, you can take advantage of a variety of medications (with fewer pills and side effects than ever) that can reduce the virus in your body to undetectable levels. Science has proven that people with HIV who have an undetectable viral load are not transmitting HIV to their partners. Getting people with HIV to undetectable levels is a huge factor in slowing the epidemic–not to mention keeping your own body healthy and ready for more action.
Yes, getting testing can be scary. But so is having HIV and not treating it. Ask any gay friend who survived the 1980's, when there weren't effective medications. It wasn't pretty.
3. An old HIV test result is even worse than an outdated Grindr photo.
When was your last test, and how many risky things – unprotected sex, drug or alcohol use, wild nights out – have you done since then? Being confident of your status is about being consistent.
The CDC recommends an HIV test for everyone between the ages of 13 and 64 as part of routine health care. For those at higher risk – that would be gay men like me and those with drug addiction histories – a test at least twice a year is recommended, especially if your bedroom dance card has been full or you've been partying.
4. Getting tested is easier than ever, and you have plenty of choices.
Boys, do you have options. Choose one and get 'er done:
Visit Get Tested and enter your ZIP code.
Text your ZIP code to KNOWIT (566948), and you will receive a text back with a testing site near you.
Call 800-CDC-INFO (800-232-4636) to ask for free testing sites in your area.
Contact your local health department or HIV service agency.
Get a home testing kit (the Home Access HIV-1 Test System or the OraQuick In-Home HIV Test) from a drugstore.
5. Everyone can make a difference. We can stop HIV together.
Offer to go with a buddy to support him emotionally as he gets his results. Get tested alongside that sexy beast you've been seeing. Ask friends about the last time they took the test.
You could go the extra mile by sharing this article. Or visit the Act Against AIDS page for free materials, ads, videos, and banners you can share online.
Mark
(A version of this article appeared on Queerty for National HIV Testing Day. It is good advice all year long.)
Tags: advocacy, barebacking, gay, hiv, physical, physician, recovery, Sexuality, testing
Posted in Gay Life, Living with HIV/AIDS, Meth and Recovery, My Fabulous Disease, Prevention and Policy | No Comments »
Thursday, June 25th, 2015
(I was proud to join four fellow activists contributing to this story, which originally appeared on the site HIV Equal. If you have ever wondered what all the fuss is about — or think the conflicts activists have with AIDS Healthcare Foundation are just industry "inside baseball" — here are ten reasons to believe otherwise.)
You would think that the largest global HIV and AIDS service organization with the biggest budget a non-profit could ask for would be interested in removing the stigma of HIV and working in unison with people living with the virus. But even a passing glance at AIDS Healthcare Foundation's (AHF) record of offenses against the community it claims to serve says otherwise.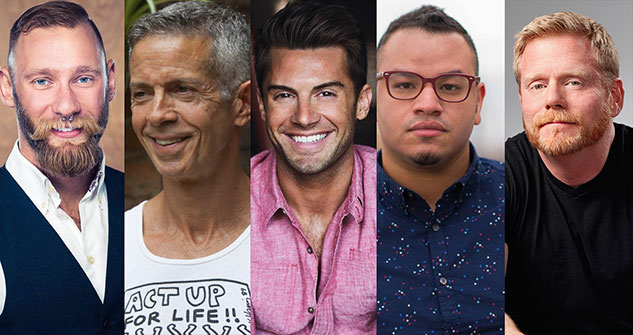 It is unfair to color the efforts of the people of AHF as categorically corrupt. The massive organization is staffed with thousands of wonderful, passionate, and well-meaning people who are unfairly criticized and whose work is slighted. There are fantastic doctors and wonderful programs that do a great deal of good under the AHF brand, but this does little to remove the stains created by the poor leadership and direction of one man: Michael Weinstein.
In the past 15 years, Weinstein has racked up quite the record of wrongdoings against the collective effort to reduce HIV transmission and stigma. Well known HIV activists Peter Staley, Mark S. King, Eric Paul Leue, Mathew Rodriguez, and Tyler Curry assembled a list of the top 10 worst offenses of AHF by way of Weinstein.
1. Anti-Union Practices
In 2013, when AHF medical doctors were overworked in understaffed clinics, they felt that the quality of patient care was being ignored and wanted to unionize under the National Union of Healthcare Workers. Medical staff told the Los Angeles Times that decisions were driven by concerns for profit, not patient care, but AHF said that they considered doctors "management," and Weinstein said any efforts to unionize that included doctors were "tainted.
If AHF or Weinstein did deny its doctors the right to unionize, AHF squarely falls not only against its own medical staff, but implies that it does not want its clients to have the highest standard of care – deliberately shunting the health of HIV-positive people onto the backburner. — Mathew Rodriguez, HIV activist and community editor of TheBody.com
2. Paid Editorials Campaigning Against PrEP
I guess its good to be king, because no matter how skewed your opinion may be, your dollar will always get your words published. On June 16, 2015, Weinstein paid to distribute his most recent editorial ad campaign, "The War on Prevention." Although AHF's stance has changed significantly since the days where the organization called the pill a "party drug," Weinstein still trumpets the use of condoms over PrEP as the only effective large-scale measure of preventing HIV transmission.
"AIDS Healthcare Foundation is not against PrEP," Weinstein writes. "Truvada can absolutely be the right decision for specific patients who, in consultation with their doctors, decide this is the best choice. However, the entire body of scientific data demonstrates that Truvada will not be successful as a mass public health intervention. Yet, this is exactly what PrEP advocates, including the Centers for Disease Control and Prevention, recommend."
To clarify, the CDC is not in the business of PrEP advocacy, but rather scientific research. There are no specific scientific claims that Weinstien tries to disprove in the "advertorial." But he does give plenty of unsubstantiated statements himself, such as, "Mass PrEP administration is a dangerous experiment that is not supported by medical science and is currently resisted by doctors and patients alike."
Sounds scary, huh? It is also bullshit. Yet, this advertisement ran in LGBT newspapers and magazines in eight markets nationwide (Chicago, South Florida, San Francisco Bay Area, Washington D.C., Seattle, Dallas, New York, and Los Angeles). — Tyler Curry, HIV activist and senior editor of HIV Equal Online
3. Anti-Science AIDS Activism
AIDS treatment activism has a beautiful legacy, built by groups like Project Inform, ACT UP New York, Treatment Action Group (TAG), and South Africa's Treatment Action Campaign (TAC). Collectively, we've helped change the course of AIDS, and saved millions of lives. One of our central tenants is that science should drive our advocacy. Science has been our compass, and our source of credibility and power to do the most good for the most people. Science has kept us from letting the personal dogma of any single activist steer the movement in a harmful direction.
Michael Weinstein has been spitting on this legacy for almost 15 years, long before he launched his PrEP denialism campaign. He has been spitting on the graves of lost heroes, like Martin Delaney, Project Inform's founder, who warned me years ago that Weinstein was "dangerous" and "self-serving." He has been spitting on the graves of Spencer Cox, and Carlton Hogan, who were instrumental in pushing us towards a science-driven path. Some of us should be forgiven for feeling protective of the legacy of AIDS activism built by these fallen comrades, and for our anger at those who arrogantly rebuke it. — Peter Staley, HIV activist and founder of Treatment Action Group (TAG)
4. Stigma-Fueled, Anti-PrEP Messaging
In April 2014, Weinstein called Truvada for PrEP a "party drug," that would give gay and bisexual men a license to have unprotected sex, which would lead to a "public health disaster." Weinstein's "party drug" comment is disrespectful to anyone who has ever had sex — or plans to. Firstly, calling any HIV medication a "party drug" is disrespectful to HIV-positive people who take the drug in order to suppress the virus and live fully realized lives.
The sex-negative comment, borne of internalized homophobia, shames people of all sexualities who derive meaning from sexual activities — whether natural or with a condom — and is an ultra-conservative attack on (generally gay) people's identities as sexual beings. His comment is also completely gender-blind and ignores women, straight and queer, who enjoy condomless sex on PrEP or use PrEP in order to have a child — you know, a real party. — Mathew Rodriguez, community editor of TheBody.com
5. Overbilling of Federal Funds in Los Angeles County
A California Judge ruled in April 2015 that, "AIDS Healthcare Foundation must face claims by Los Angeles County officials that it overbilled the county $5.2 million for patient treatment." It is alleged that, similar to the overbilling claims in Florida, AHF has been defrauding federal-funding sources for people affected by HIV in L.A. County for about eight years. In addition to the $5.2 million, which was discovered in audits, the county has had to spend over $1.8 million to defend itself against lawsuits involving AHF. Considering the scarcity of public health funds, a loss of $7 million is a serious threat to much needed services for people affected by HIV in the county.
Ensuing the overbilling charges against AHF in L.A. County, now retired Supervisor Zev Yaroslavsky said of Weinstein: "He's used his nonprofit organization in a crass and bullying political way to get his way, which is to avoid being held accountable."
Afterwards, an internal email authored by Weinstein was discovered that read, "We need to go after Zev [Yaroslavsky] directly and hard. He is the real power behind our problems with the county on porn, the audit and fee-for service. Plus, he is a lame duck and an arrogant jerk. His Berman-Waxman power base is dead and he and others need to be taught a lesson." — Eric Paul Leue, HIV activist and director of sexual health and education at Kink.com
6. Fear-Based Safe-Sex Campaigns That Further HIV Stigma
A recent series of AHF advertisements depicted two people or various races and gender in bed, presumably post-coitus, with the caption "Trust him?"
This stigmatic view of sex and trust is both reductive in personal responsibility and stigmatizing towards HIV-positive people. It suggests that people living with the disease are akin to criminals who lie in order to have sex, or even intentionally spread the virus. Sure, the people behind the AHF campaign may argue differently. However, it is hard to ignore the criminal theme of the advertisements that, by default, further marginalize people living with HIV and keeps fear in the forefront of safer sex messaging. As one Facebook user stated, "This does not say 'fear HIV.' It says, 'fear people living with HIV.'" — Tyler Curry, HIV activist and senior editor of HIV Equal Online
7. Intimidating Other Organizations, People, and Practices Who Get In Their Way
The famously litigious agency has sued (or threatened to sue) many individuals and organizations in their path over the years, including counties, cities, departments of health, and even smaller agencies with whom AHF had territorial disputes. AHF even withdrew funding from a Louisiana advocacy event when they learned a plaintiff in their whistleblower lawsuit was involved in its planning. After this was revealed, they reinstated the funding without apology — and promptly counter-sued the whistleblowers. AHF's latest strategy is to simply gobble up the competition, as in the recent announcement they have acquired the largest community-based agency in the south, AID Atlanta. — Mark S. King, HIV activist and writer at MyFabulousDisease.com
8. Financial Leveraging Against Smaller Organizations
In a 2014 lawsuit against L.A. County, AHF's attorney, Samantha Azulay, argued for the invalidation of county funding contracts with smaller HIV and AIDS organizations with the words: "…You know, there might be some impact on these contracts, but maybe you've got to cut up a couple trees to save the forest."
Reach LA, a youth organization with specific focus on HIV-affected African-American, Latino, and transgender youth, was among the "couple of trees" and it lost $100,000 funding.
In a 2013 dispute, AHF refused to pay rent for a space it had occupied since 2003 from Maitri, an AIDS hospice in San Francisco. The dispute arose when AHF refused to pay fair market rent for the property after opting for the renewal of the rent contract. Maitri has an operating budget of about $2 million, while Weinstein claims that AHF has a budget of $1 billion. The rent refusal caused Maitri an approximate loss of more than $300,000. AHF only had to pay $60,000. — Eric Paul Leue, HIV activist and director of sexual health and education at Kink.com
9. Forcing Condoms in Porn
In the last two years, AHF has led a costly media campaign to push forward legislation that would enforce condom use in adult film productions. But what may sounded like a good idea can actually be a dangerous limitation of access to other and possibly more adequate prevention options — and it threatens performers with serious infringements on medical and personal privacy. For the past five years, many public health officials have repeatedly argued that this was a waste of money, as the adult film industry, with zero on-set HIV infections over the past ten years, is not where the epidemic demands our attention.
In a recent hearing in front of the California Occupational Safety & Health Standards Board, 19 organizations, numerous performers, and unaffiliated medical professionals all opposed AHFs proposal, which Weinstein is now trying to push through in form of a state-ballot initiative. Many are appalled by AHFs proposal to ignore highly efficacious and proven prevention options such as PrEP and specific industry-developed testing protocols, all-the-while removing performer's rights for personal choice to access and control. — Eric Paul Leue, HIV activist and director of sexual health and education at Kink.com
10. An Alleged Pattern of Criminal Conspiracy
A stunning whistle-blower lawsuit made public this year against AHF charges the agency with ten counts of defrauding the government, conspiracy, and a "multi-State kickback scheme" to maintain service quotas and keep the government-funded gravy train rolling. The suit, brought by three former senior staff members of the agency, includes internal documents that outline payments to both staff members and clients in an attempt to direct people who test positive into care at an AHF clinic — without properly offering them choices to seek care elsewhere. This strategy, known as "captive care," then allegedly allows AHF to bill freely for client services obtained illegally, according to the lawsuit. — Mark S. King, HIV activist and writer at MyFabulousDisease.com
Tags: advocacy, aids, barebacking, conferences, hiv, physician, Sexuality, testing
Posted in Living with HIV/AIDS, My Fabulous Disease, News, Prevention and Policy | No Comments »
Thursday, April 9th, 2015
Michael Weinstein, the polarizing and famously litigious head of AIDS Healthcare Foundation (AHF) just got a taste of his own medicine when a stunning Whistleblower lawsuit against AHF filed last year was unsealed and made public.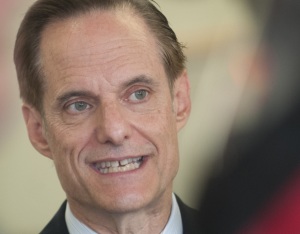 The 34-page suit, brought by three former staffers who claim they were fired when they raised questions of financial impropriety, charges the agency with ten counts of defrauding the government, conspiracy, and a "multi-State kickback scheme" to maintain service quotas and keep the government-funded gravy train rolling.
In exclusive interviews with My Fabulous Disease, one of the plaintiffs, Jack Carrel of Louisiana, his lead counsel Theodore Leopold, and several prominent figures in the HIV arena spoke out about the details of the charges and what the lawsuit could mean for the beleaguered head of the country's largest provider of HIV clinical services.
A "CRIMINAL EFFORT"
The plaintiffs accuse AHF of an "organizational-wide criminal effort" across at least 12 States in the form of kick-backs to AHF clients and staffers. They believe that AHF has defrauded governmental programs out of tens of millions of dollars, based on their own experience with the agency going back to at least 2010.
The three plaintiffs, all former managers at AHF who were in a position to be familiar with agency policy, also include Mauricio Ferrer of Florida and Shawn Loftis of New York.
When someone tested positive in an AHF clinic, the suit claims, they were offered cash or other inducements to be linked to care in AHF clinics. Furthermore, AHF staff were provided commissions when they successfully linked someone with a positive test result to AHF services. This procedure was developed first in Los Angeles and then spread across all States where AHF has a presence.
The policy wasn't exactly clandestine. In fact, it was written right into the "AHF Linkage to Care Training Manual" included as an exhibit in the lawsuit (partial snapshot below).

This kind of incentive is flagrantly illegal. Defying the Federal Anti-Kickback Statute is a felony offense. Grant monies received from the government, such as through the Ryan White CARE Act, CDC, or other HHS programs like Medicare, strictly forbid kickbacks.
The Anti-Kickback Statute ensures "there are no behind-the-scenes shenanigans for profit reasons," said lead counsel Theodore Leopold of Cohen Milstein, the firm representing the plaintiffs in the case. "The Federal law is quite clear. We want to be sure the clients are getting proper care and treatment." Medical decisions should be for the betterment of the patient, Leopold said, "and not to put money into AHF's pockets."
"This case is about AHF gaming the system," Leopold said. He explained that kickbacks "can lead to an over-utilization of services, corrupt the process, and exploit the population most in need of services." The suit claims that although AHF was formed as a not-for-profit agency, it "exhibited a for-profit corporate mindset and a voracious appetite for any and all revenues associated with HIV patient referrals.
"We are seeking monetary recovery on behalf of the government for funds," Leopold said, which the suit contends were billed through improper means.
ONE PLAINTIFF SPEAKS OUT
Jack Carrel holds a Master's Degree in Public Health and is working on his doctorate. He came to AHF in 2012 after working in the HIV field for nearly 30 years. He is also HIV positive and feels a strong connection to those testing positive and seeking services.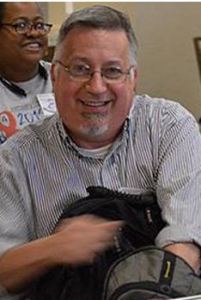 As Director of Public Health for AHF's Southern Bureau, Carrel questioned the financial incentive policy that directed people who tested positive into AHF clinics, but was "assured it was perfectly fine," Carrel said. "And then when we had meetings with funders, other (AHF staffers) in the meeting would tell funders that we would invite clients to use any other clinic they wanted, and I knew that wasn't true." Carrel was fired after objecting to the "linkage to care" policy.
"I tried to do something about it and I wasn't able to," Carrel said. "I'm HIV positive and I work in this field. I want people to be in care and to achieve viral suppression. But this system didn't give clients the choice for getting services where they wanted."
People who have just received HIV positive test results are often in shock, emotionally vulnerable, and susceptible to nearly any suggestion. AHF staffers were financially rewarded for influencing their clients' healthcare decision-making, according to the lawsuit. They allegedly plied clients with money, free fast-food lunches, and rides directly to AHF clinics.
Attorney Leopold is careful to point out that this is a civil matter and not a criminal one. A tepid statement released by AHF in response to the suit contends they did "nothing wrong" and use as proof of their innocence the fact that the government has declined to intervene in the legal action.
The mere fact the government has not, as of yet, chosen to intervene "is no reflection on the validity of the case," contends Leopold, citing that this is not uncommon when there is already outside counsel involved. In other words, the government may be more than happy to allow this lawsuit to do the legwork for them and then use it to build a case for later criminal charges.
"WE WILL SUE YOU!"
The lawsuit places much of the responsibility for the AHF scandal squarely at the feet of Michael Weinstein who, at a 2013 AHF Leadership Summit, personally advocated for increased "positivity rates," more linkage directly to AHF services, and "the payment of financial incentives to patients for the purpose on inducing self-referrals to AHF medical care," according to the suit.
The irony of the Whistleblower action is the rich history AHF has of threatening others with litigation. Under the direction of Weinstein, AHF participated in their own, profitable Whistleblower lawsuit against Bristol-Myers Squibb in 2010 and Weinstein has always used potential litigation toward others as a playing card.
(Weinstein has also engaged in expensive petitions to mandate condom use in porn, called the pre-exposure prophylaxis [PrEP] medication Truvada "a party drug," and taken out full page ads that significantly misrepresent PrEP efficacy findings, all to the consternation of his peers.)
The animosity Weinstein has engendered among other HIV advocates can be traced back for decades. Sue Crumpton served as the director of LA Shanti, the first HIV support agency founded in Los Angeles, from 1992-1998. She remembers L.A. County planning council meetings "filled with drama, courtesy of Mr. Weinstein."
"Michael never showed up to Planning Council meetings unless there was grant money on the table," Crumpton said. "And then if things didn't go his way, his first response was to say 'we will sue you!' The other agencies didn't have the resources to respond to a lawsuit, so he would get his way."
PrEP activist and former AHF poster boy Eric Paul Leue, who broke ties with the agency after Weinstein's widely maligned objections to PrEP, has little patience with such tactics. "AHF has sued counties, cities, and departments of health, and has bullied smaller organizations into submission with litigation that real non-profits cannot afford to fight," he said.
Leue relates the story of AHF attorney Samantha Azulay who, during a case in which AHF fought to have funding taken away from a small organization serving Los Angeles youth, stated that "maybe you've got to cut up a couple trees to save the forest."
"That's what it comes down to," said Leue, who began a #RemoveWeinstein petition last year. "AHF leadership is the forest and they do not care about the community. They care about their bottom line of one billion dollars per year."
Weinstein's litigious nature and the sheer size of his agency intimidated plaintiff Jack Carrel and gave him pause when considering what to do about the policies he knew to be wrong. "AHF is a very big organization," Carrel said. "And I'm one HIV educator. So that was, and still is, scary."
"A THUG AND A CROOK"
Weinstein's battles with HIV advocates and agencies have largely marginalized him from HIV advocacy circles, where he is derisively known as the Tea Party of the HIV movement.
Lifelong HIV activist Peter Staley (How to Survive a Plague) believes the legal fallout from Weinstein's actions is long overdue. "For those of us who have been fighting Michael Weinstein from day one," he said, "when he started ignoring the great legacy of science-driven AIDS treatment activism, this lawsuit couldn't have come soon enough. And yes," he adds, "it feels like payback."
Long term AIDS survivor Michael Petrelis, whose own blog The Petrelis Files is best known for holding HIV service agencies accountable by publishing their IRS 990 forms, has long criticized AHF for failing to post its 990 on their agency website.
"It's possible the charges in the lawsuit are just the tip of the iceberg," Petrelis said. "Since AHF is a behemoth with national and global offices – not to mention lobbyists in Washington – and negotiates directly with drug manufacturers among its various endeavors, there should be an AHF Watch Network… keeping a close eye on the organization, its Board and executives."
Peter Staley is already writing Weinstein's professional obituary while remaining concerned for the well-being of thousands of AHF clients. "We knew Weinstein was a thug and a crook," he said, "but his downfall will be bittersweet, because it could also bring down the empire he built, which includes lots of HIV/AIDS specialists and thousands of low-income patients."
"If I were on the AHF Board," Staley adds, "I would quickly clean house. All of this can be set right once Weinstein is gone, and AHF can live on under new management."
Plaintiff Jack Carrel thinks that, were something catastrophic to happen to AHF, "other agencies would step up" to fill the needs in service. And when asked if Weinstein deserves to keep his job, Carrel will only say that "when you're CEO of an organization, you are responsible for what it does."
Removing Weinstein may actually become an imperative for the AHF Board, Sue Crumpton believes.
"Michael always cultivated his own Board, which acquiesce to his whims, and he has always served as its Chair," she said, "but those other Board members also have a fiduciary responsibility to the agency. They could be held personally liable for this lawsuit. A Board can be ensured against many things, but negligence is not one of them. If they don't seek to remedy this situation, in my opinion, they are negligent."
For his part, lead counsel Theodore Leopold isn't particularly shocked by the alleged unlawfulness of AHF policy. "I've been doing this a long time," he said, "so not too many things, as it relates to corporate greed, surprise me."
Mark
(Photo credit of Michael Weinstein: Mitchell Zachs/AP)
————————————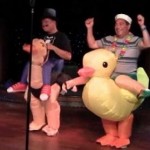 Need something completely different? Discounted cabins for the 2015 HIV Cruise Retreat this November 8-15 are going fast. Join a few hundred brand new friends on a cruise along the Mexican Riviera! We have our own theme parties, outrageous game shows, and excursions at ports of call — plus a special guest, Timothy Ray Brown, the first man to be cured of HIV. We will be sailing roundtrip from San Pedro (just outside of Long Beach/ Los Angeles) to an exotic mix of beach towns on the Mexican Western Riviera. Each town has its very own local charm and flavor. For more info, check out HIVCruise.com or contact our cruise director Paul Stalbaum at 888-640-7447.
Tags: hiv, physical, physician, research, testing
Posted in Living with HIV/AIDS, My Fabulous Disease, News, Prevention and Policy | 12 Comments »
Tuesday, February 17th, 2015
My fear of all things anal began when I was an early teen. My older brother David took great delight in bursting into our bathroom to startle me, especially if I was on the john. And, since I was a pubescent redhead, his sudden visits included a lot of laughing and pointing.
I was mortified beyond belief. To this day, I must be sure no one is in the house, and then close and lock the bedroom and bathroom doors before I can properly relax. And I live alone.
But you can't avoid everything anal if you're growing up gay. Not if you want to do the really fun stuff.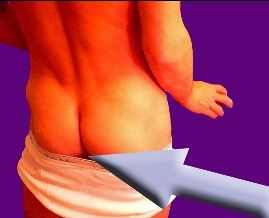 Thus my conundrum as a youth: exploring the pleasures of my tush while fighting the terror that something stinky might be going on down there. And I suspect I am not alone in this particular anxiety.
I discovered soon enough that if someone had serious intentions in regard to my backside, I couldn't simply rely upon a bran muffin and a Hail Mary to be properly prepared. God forbid I would, you know, not be… well, you know. This ongoing fear had a habit of wrecking the mood and the evening.
My exclamations during sex were usually panicked calls to turn the lights up, so I could carefully inspect the situation. Or a plea to stop altogether. "Okay, that's fine, no wait!" I would cry out. "Am I okay down there? I mean, is it… okay go ahead… no hold on! Are you sure I'm…?" I was usually so involved with my protestations that I would hardly notice my date gathering his things to leave.
There are cleansing products meant to address this situation, but they require a certain comfort level with your own body and a little patience, meaning, they were incomprehensible to me. But I tried my best.
Drugstore enemas always felt too clinical, like something a nurse should be administering so you could "move your bowels," a phrase I hope I never have to hear again, much less type.
But never fear. Leave it to gay men to popularize the "shower shot," a long hose which screws into your shower head and ends in a narrow nozzle, just right for sliding up your bum for a thorough internal rinse.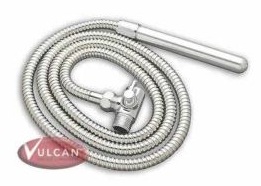 The modulation of this instrument, however — and I cannot stress this enough — is of utmost importance. Too little water pressure and you've got a dribble with little cleansing effect. Too much, and you've just inserted a pressure washer into your ass that could peel the paint off a building.
I was first introduced to this contraption in my early twenties, when my first-time date invited me to visit the bathroom to "rinse out" while he relaxed in bed and waited. I stepped in the shower and surveyed the dangling metal hose. I turned on the water. I considered how it all might operate, and I made my best guess, standing there for God knows how long, hose inserted and whistling a happy tune.
I must say in my defense that no one had ever explained the device to me, much less how to gauge the input versus the output.
That poor, unfortunate man. He had really pretty designer sheets, covered with a gorgeous blue and white pinstripe blanket that I can still see clear as day. Such a lovely bedroom. That is, until a few passionate moments later, when all of it was soaked with a solid gallon of spoiled water that had been percolating in my poopchute, exploding from me in a streaming rush that looked like the wake of an outboard motor hurtling across Lake Erie. The word "apocalyptic" comes to mind.
Only as I matured did I realize I had options (and I will now introduce cute baseball analogies to illustrate my point). I discovered I did not, in fact, always have to play catcher, and I stepped onto the pitcher's mound with great enthusiasm. But as much as I enjoyed the view from above, I worried still, that maybe I wasn't holding up my end of the bargain. It was only after pitching a near-perfect game one day that my partner in the dugout helped me make a simple decision.
"Mark," he said. "Why don't you just stick to what you do well?" And it was this generous assessment that gave me the confidence to hang up the hiney hose forever.
Yes, that's right. I'm now a dedicated top. I'll allow you a few moments of incredulous wonderment.
What's even more amazing is my having a boyfriend who is not only loving and adorable, but absolutely expert at the exotic mysteries of booty sex preparation. It really is an impressive talent, if you ask me. Like walking on your hands, or spinning plates on sticks.
This is all to tell you, dear reader, that sometimes you must find solutions to your fears in order to take care of yourself. And sometimes you have to face your damn fears head-on. I was reminded of this recently when, at fifty-two years old, I had my first colonoscopy. I don't think I have to explain my anxiety level going in to this procedure.
Everything checked out fine, thanks. I had heard the anesthesia they give you can produce some odd behavior, but other than proposing to the physician and asking the recovery nurse if they located my pet hamster, I behaved myself quite admirably.
The only side effect of my colonoscopy was a bloated feeling and a case of the gurgles. Well, and a few hours later I had the longest, most continuous release of gas I have ever experienced in all my days. I'm talking a minute plus, people.
I really wish my older brother David had been here. He loves that kind of thing.
Mark
(Artwork courtesy of Andrews's Anus, via LifeLube. This piece was originally posted on my blog in January of 2013, but for some reason continues to be one of the most popular pages on this site. So don't say I'm not giving the public what they want!)
———————————————————–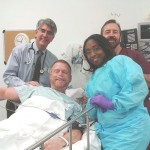 My Friends,
If I can face my deepest fears, so can you. Did you know that studies show people living with HIV have a higher incidence of "colonic neoplasms" (the polyps they are looking for during a colonoscopy), which should be checked out for cancerous cell growth? Anyone aged 50 should get a colonoscopy, and some protocols suggest that people with HIV start this screening at age 45. Please don't delay. Call your doctor! (At right, a picture of my happy procedure team just prior to my colonoscopy.)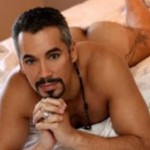 And speaking of rectal douching (and why not? We really should discuss this topic more, considering it is such a common practice among gay men), I cannot say enough about LifeLube, the blog created by the AIDS Foundation of Chicago to help gay men address sexuality and their bodies. They have an entire section devoted to rectal douching (did you know there are new douches that limit the amount of healthy bacteria removed?) and another feature, Andrew's Anus, that provides engaging answers to the questions you're afraid to ask. The blog is no longer active – meaning, no new postings – but there is a wealth of information here and you should definitely check it out.
Tags: Aging, family, gay, help others, physical, physician, research, Sexuality
Posted in Family and Friends, Gay Life, My Fabulous Disease, Prevention and Policy | No Comments »