Posts Tagged 'politics'
Wednesday, April 2nd, 2014
Maybe we should blame the criminal prosecutions of people with HIV on the mythical legend of Gaetan Dugas, also known by his slanderous nickname, Patient Zero. Dugas was a gay flight attendant from Canada who, according to Randy Shilts' 1987 book And the Band Played On, was among the first people with HIV in the United States.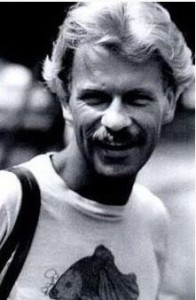 As the story goes, energetic Dugas (right) spent lots of time in the very early 1980′s getting laid in practically every city with an airport, even after learning he had the mysterious new "gay cancer." He wanted to go out with a bang, the book claimed, and he didn't particularly care who he might infect in the process. The book repeated rumors that after sex with bath house tricks Dugas would point out his skin lesions and then announce, "now you have it."
Except the story isn't true. Two years ago, Shilts' former editor admitted the book needed a "literary device" and had encouraged Shilts to create the epidemic's first "AIDS monster." The scandalous sex life of Gaetan Dugas fit the bill nicely. Dugas died in 1984, never having the opportunity to answer his accusers regarding his alleged behaviors.
Instead of placing responsibility with everyone having sex, the book painted people with HIV as suicide bombers. The damage, to the truth and to the public image of people with AIDS, still reverberates today.
Laws exist in more than 30 States that criminalize people with HIV for not disclosing their status to sexual partners. Even where there are no HIV-specific laws, charges range from assault to attempted murder to bioterrorism. It should be noted that the vast majority of prosecutions do not involve the transmission of HIV. Often, the person charged used a condom, had an undetectable viral load, or engaged in sexual behavior that could not have infected their partner.
Anyone with HIV and a pissed off ex-lover should feel worried, since these cases often become a matter of whom you believe. Prosecutors and unfriendly juries are often shocked that people with HIV are having sex at all. They couldn't care less about condoms or undetectable viral loads. They just want people who don't disclose their status to face serious charges.
A lot of people see this as righteous and are taking the bait. Many of us know someone infected by a sex partner who lied about their status, and we want that jerk to pay for it. This sense of vengeance plays into the hands of a conservative legal system that is more than happy to send some diseased fags to jail. For a really long time. Regardless of the actual harm inflicted.
This issue is a real mine field of emotion, justice, science, and payback. Fortunately, an upcoming event will bring together advocates, legal experts and people living with HIV to discuss criminalization and map out a strategy to address it.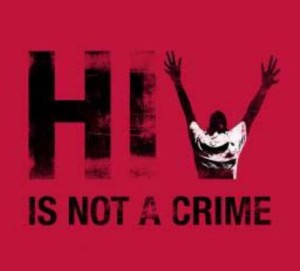 "HIV is Not a Crime" is the first national conference on HIV criminalization.  It will be held on June 2-5, 2014, in Grinnell, Iowa.  Yes, Iowa. Some of the most effective activism around this issue is happening there, where State legislators are actually re-thinking their own laws and health policies as a result of smart advocacy and education. I urge you to alert your local HIV advocates about this important event.
Regardless of your views on criminalization, we can all agree that anyone who intentionally seeks to harm another person should be held accountable for it. That's why we have laws against hurting other people.
But why are there laws on the books specific to HIV non-disclosure? HIV has its very own laws ordering people to disclose if they have it. The same cannot be said for other infectious viruses such as Human Papillomavirus (HPV) or Hepatitis C, which actually kill more people each year. The reason, in the mind of many advocates, is because those viral conditions are not as closely associated with gay sexuality. Or race. Or the disenfranchised. I hope you're getting the picture.
Criminalization is not limited to whether or not someone discloses, even if those scenarios capture our imagination the most. Laws have other ways to punish those with HIV. 
Charges for an unrelated crime can be elevated if the defendant is HIV positive. Prostitution, or spitting at a cop, or punching somebody in the face in a bar, can carry more severe sentences based on the fact the accused is HIV positive.
In other words, defendants are guilty of living with HIV. That should give you real pause.
Surveys conducted by The SERO Project indicate that knowing about the risk of being charged with non-disclosure is an impediment to HIV testing. After witnessing how people with HIV are being treated by the judicial system, getting tested might feel like exposing yourself to potential prosecution.
These prosecutions do not rely upon the context of HIV disclosure, either. "The moral obligation to disclose increases with the degree of risk present," said Sean Strub, founder of The SERO Project and one of the organizers of the Iowa conference, "but the context of the sexual encounter is also a factor.  In the context of a committed relationships, the disclosure obligation is much greater than in a sex club, for example."
The key point here is morality. Disclosing your status is a moral issue, not a criminal one. Even in the worst years of AIDS, when the virus reliably killed you, we called our doctors to start treatment when we got infected. We didn't call the cops. Blaming someone for our own risk behaviors seemed ludicrous. It still does.
You wouldn't know it from news reports, which often feature race-driven cases of predatory men lurking around the countryside infecting the populous. Suicide bombers continue to titillate the media.
Look closely at the stories and you will find that "not disclosing" is usually equated with "intentionally infecting." It's as if sex of any kind on the part of someone with HIV is malicious. One side effect of HIV infection, it would seem, is a pathological bloodlust.
Never forget that these juicy legal stories represent the lives of real people. Sentences amounting to decades are being wielded. The convicted are having to register as sex offenders. In the often confusing landscape of sexual risk and negotiation, the person with HIV is facing grave consequences for decisions often made in the heat of the moment, or simply because they chose to protect their privacy when no risk to their partner existed.
HIV criminalization does nothing to reduce the impact of a new HIV infection.  It doubles it.
Mark
ALSO…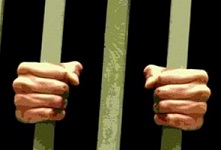 There's a lot of great reporting and blogging about this issue right now, and here's some of the best: Jake Sobo, the always intriguingly transparent blogger behind Promiscuous Gay Nerd, shares the frightening encounter a poz friend had when he visited his local health department and ended up accused of maliciously spreading HIV. HealthlineNews has posted an update on cases in Iowa that involve the very advocates doing such inspiring work there. The Gay and Lesbian Alliance Against Defamation (GLAAD) has made the gutsy choice to post an essay on the media's role in perpetuating ignorance about criminalization (even though many of their usual media outlets refused to run it).  The most comprehensive piece on criminalization, though, could be "Sex, Lies, and HIV," a ProPublica piece recently re-posted by HIVPlus Magazine that examines several of the most high-profile cases.
Tags: aids, criminalization, culture, gay, hiv, politics, Sexuality, testing
Posted in Books and Writings, Living with HIV/AIDS, My Fabulous Disease, News, Prevention and Policy | 4 Comments »
Monday, December 30th, 2013
The year 2013 was a game changer for My Fabulous Disease, and I want to thank you for your clicks, comments, and shares.  I have more confidence as an advocate and a writer, thanks to you, and traffic for this blog more than doubled over last year!
I'm bad at predicting which posts might resonate with readers. My philosophy has always been, "if you build it they will come," and the rest is up to you. Apparently you have very eclectic tastes, my friends.
In ascending order, the Top Ten Postings of 2013 are…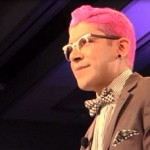 10. The Inspiring Advocates of the 2013 United States Conference on AIDS. This is a rollicking video recap of the annual event, produced by the National Minority AIDS Council, that brings together the very best our HIV/AIDS service community has to offer. Public health and pharma are there, of course, but I'm always thrilled to meet those who are doing the work on the ground, for local community-based organization working with scant budgets but tons of heart.  This video includes a discussion about the generational divide among people with HIV, interviews with multiple movers and shakers, marching bands, and Mardi Gras pageantry.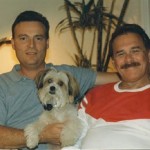 9. An AIDS Death in the Family.  Drawing from my book, A Place Like This, I have revisited the night my brothers' longtime partner died from AIDS, and the surreal haze that surrounded the occasion.  It is about loss, yes, but also about how we cling to social habits during the darkest of times to attempt to normalize things that feel anything but normal.  A dying man offering a "parting gift" to me, conversing as if he won't be gone in a few days, and the dreadful phone calls that a grieving lover must undertake. Yes, it's rough.  But it's life… and death.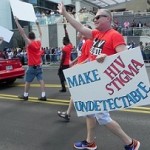 8. Two Minutes of Advice on Testing HIV Positive. This is a clever social media campaign: Healthline, an online health community, has asked people who have been living with HIV to create videos for those who have recently tested positive, known as "You've Got This." Think of it as "It Gets Better" for those with HIV. Of course, I had to create a video in my own peculiar way — something that demonstrates the sense of humor that has served me well over the course of 30 years living with HIV. There are now quite a few videos in this campaign with a variety of messages, and I encourage you to visit the Healthline site; you might find the message you or someone you know really needs to hear.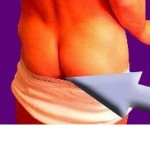 7. Probing My Anal Phobia.  I cannot believe I told you these things, which might be one reason this essay is a personal favorite of mine. Maybe this is about facing your fears, because I hate talking about… anal things. So what did I write about? Anal sex, cleanliness, colonoscopies, and the most outrageous douching disaster I have ever experienced. Yes, that's right, I went there. And the results will either have you laughing or finding out how to unsubscribe. Sometimes, I just need to write things that are on my mind and try to block out the fact that my Mom follows my blog. Enjoy!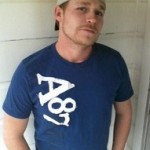 6. The Increasingly Strange Case of Uncle Poodle. Long before the Duck Dynasty controversy blew up, another popular reality show had an off-camera moment that caused quite a stir. Uncle Poodle, the gay uncle from the reality show Here Comes Honey Boo Boo, came out in a printed interview as HIV positive, and further claimed that he had been infected by someone who did not disclose his status — and who went to jail as a result. The details, however, are murky, and say as much about shame and HIV stigma as they do about criminalization laws.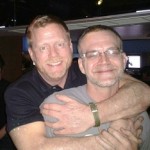 5. HIV and Gay Media: The Vanishing Virus. I suppose I have a lot of nerve. After having the honor of being included in an invitation-only summit of LGBT media representatives, I spend much of my time at the event hounding them, on video, about why they don't write about HIV more than they do. Fortunately, the participants were honest, thoughtful, and quite candid in their responses.  The event was co-sponsored by the National Lesbian and Gay Journalists Association and the video was featured on the main page of their site, so I suppose all is forgiven!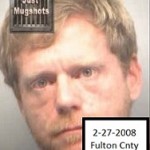 4. Surviving Two Epidemics: AIDS and Meth.  My history of crystal meth addiction and recovery isn't something I am ashamed of, but I don't write about it as much as I once did. The whole recovery process feels almost too precious to share. But when I was asked to share my story for an ongoing feature in Positive Frontiers about gay men in recovery, it just felt right. This essay is my truth, and maybe it will speak to someone at a time when they are ready to make a change. For information on crystal meth recovery, visit http://crystalmeth.org/.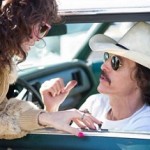 3. The Beautiful Sadness of Dallas Buyers Club. If anyone has a chance of stealing away an Oscar from Chiwetel Ejiofor of 12 Years a Slave this year, it is Matthew McConaughey, who is transcendent in this illuminating look at one straight man's response to the lack of FDA approved HIV medications. Some have criticized the film for not showing the impact of gay activists, but that's part of the point of the film: this is the story of this terribly damaged straight man, and how his prejudices were (somewhat) overcome through his own advocacy, as self serving as it may have been. You can count on one thing: Jared Leto, who played a transgendered friend, will be taking home an Oscar for Best Supporting Actor.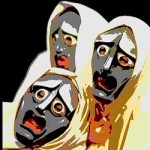 2 (tie). Stop Bludgeoning Young Gay Men with Our AIDS Tragedy. I thought I could say these things that other folks — HIV negative or young gay men themselves — would be crucified for saying. I was wrong.  I got crucified, too. Fortunately for my sensitive ego (yes, angry comments still hurt my feelings), many others understood that our history is important and vital to preserve, but it's not a prevention strategy for the landscape of today. This was more primal scream than writing for me.  Perhaps I should learn to count to ten?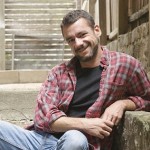 2 (tie). The Private War That Killed Spencer Cox.  It's kind of amazing to realize that Spencer, an early activist with ACT UP New York that went on to found Treatment Action Group, died only last December. So much has been written and done in his honor, including ongoing public forums on either coast that address PTSD among people with HIV/AIDS, and how we as a community can best address their (our) needs. This essay, posted soon after Spencer died, explores some of those issues, including trauma, loss, and addiction, all of which Spencer himself wrote about before his untimely death at the age of 44.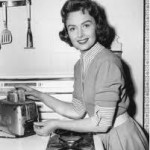 1. Your Mother Liked It Bareback. I had the title before I wrote the piece, and that's probably a terrible thing to admit, because the title alone incensed people (The Huffington Post, which carries my content regularly, refused to post it at all). Another primal scream put on paper, an outgrowth of complete frustration over our refusal to admit that there are other "protections" against HIV that do not include condoms. Despite applauding those who do use condoms more than once in the piece, I was accused of "promoting" barebacking and received my favorite name-calling moment of the year, as a "vile merchant of death." Even when faced with the facts about undetectable viral loads, or PrEP, some who read this article fell back on 40-year-old worries: "you could get an STD!" Honey, if the worst we have to fear these days is the clap, then sign me up. That just makes me feel nostalgic.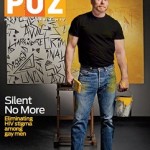 But wait! The Real Winner of 2013: "The Sound of Stigma." When POZ Magazine asked me to contribute a cover story on HIV stigma among gay men, I had no idea it would become my most widely read essay of the year, by far, without even appearing on my own site.  Even more surprising, to me, because the piece is such an indictment of how gay community turns against its own ("We are AIDS itself."). The posting of the story on Poz.com has been shared 2,500 times and has more than 150 comments, ranging from emotional to angry to heartbreaking. I am proud and yes, humbled, that the article contributed to such an important conversation.
Have a bright, joyful, and healthy 2014, my friends.
Mark
Tags: A Place Like This, Aging, aids, barebacking, criminalization, culture, family, gay, gratitude, help others, hiv, meth, physician, politics, recovery, serosorting, Sexuality
Posted in Books and Writings, Family and Friends, Gay Life, Living with HIV/AIDS, Meth and Recovery, My Fabulous Disease, News, Prevention and Policy | No Comments »
Thursday, November 28th, 2013
My brother Richard smiles a lot. He has an easy laugh. But there was a time, years ago, when he held a poisonous drink in his hands and begged his dying lover not to swallow it. A time when Richard held the concoction they had prepared together and wept.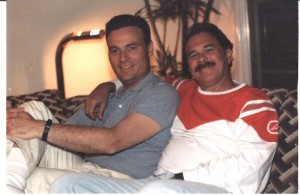 Emil couldn't wait. He took the drink from Richard quickly, because the release it offered was something more rapturous than the appeals of his lover of thirteen years.
It was Emil's wish to die on his own terms if living became unbearable, a promise made one to the other. When that time arrived, however, Richard wanted another moment, just a little more time to say, "I love you, Emil," over and over again, before the drink would close Emil's eyes and quietly kill him.
Richard has a charming store in my hometown today, where he sells collectibles and does theater in his free time. The drink was consumed over twenty years ago.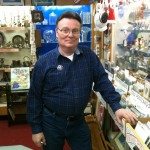 There were people who displayed remarkable courage then. People who lived and died by their promises and shared the intimacy of death, and then the world moved forward and grief subsided and lives moved on. But make no mistake, there are heroes among us right now.
There is a shy, friendly man at my gym. There was a time when his sick roommate deliberately overdosed after his father told him that people with unspeakable diseases will suffer in hell. My gym friend performed CPR for an hour before help arrived, but the body never heard a loving word again.
There is courage among us, astonishing courage, and we summoned it and survived. And then years passed. We got new jobs and changed gyms.
There was a time when old friends called to say goodbye, and by "goodbye" they meant forever. When all of us had a file folder marked "Memorial" that outlined how we wanted our service to be conducted. When people shot themselves and jumped off bridges after getting their test results.
There is profound, shocking sadness here, right here among us, but years went by and medicine got better and we found other lives to lead. Our sadness is a distant, dark dream.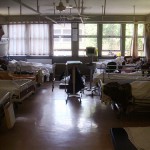 My best friend Stephen just bought a new condo. He's having a ball picking out furniture. But there was a time when he knew all the intensive care nurses by name. When a phone call late at night always meant someone had died. And just who, exactly, was anyone's guess.
Stephen tested positive in the 1980s, shortly after I did. A few months after the devastating news, he agreed to facilitate a support group with me. We regularly saw men join the group, get sick and die, often within weeks.
Watching them disintegrate felt like a preview of coming attractions. But Stephen was remarkable, a reassuring presence to everyone, and worked with the group for more than a year despite the emotional toll and the high body count.
There is bravery here, still, living all around us. But the bravest time was many years ago, and times change and the yard needs landscaping and there's a brunch tomorrow.
There was a time when I sat beside friends in their very last minutes of life, and I helped them relax, perhaps surrender, and told them comforting stories. And lied to them.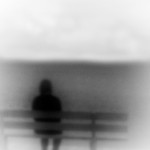 Jeremy lost his mind weeks before he died. Sometimes he had moments of sanity, when we could have a coherent conversation before his dementia engulfed him again. It was a time when you were given masks and gloves to visit friends in the hospital.
He was agitated with the business of dying, and told me he couldn't bear to miss what might happen after he'd gone. I had an idea.
"I tell you what," I offered, "I'm from the future, and I can tell you anything you would like to know."
"OK then, what happens to my parents?" he asked. I thought it might be a distracting game, but Jeremy's confused mind took it very seriously.
"They went to Hollywood and won big on a game show, so they never did need your support in their old age," I answered. He barely took the time to enjoy this thought before his hand grabbed my wrist, tightly, almost frantically. He pulled me closer.
"When…" he began, and a mournful sob swelled inside him in an instant, his eyes begging for relief. "When does this end?" There was an awful, helpless silence. His eyes beckoned for a truth he could die believing.
"It does end," I finally managed, although nothing suggested it would. "It ends, Jeremy, but not for a really long time." He digested each word like a revelation, and slowly relaxed into sleep.
There is compassion here, enough for all the world's deities and saints acting in concert. Infinite compassion for men who lived in fear and checked every spot when they showered for Kaposi sarcoma, and for disowned sons wasting away in the guest room of whoever had the space. But we get older, and friends don't ask us to hold their hand when they stop breathing, and the fear fades and I bought new leather loafers and the White Party is coming.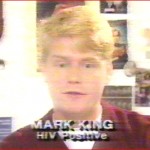 The truth is simply this, and no one will convince me otherwise: My most courageous self, the best man that I'll ever be, lived more than two decades ago during the first years of a horrific plague.
He worked relentlessly alongside a million others who had no choice but to act. He secretly prayed to survive, even above the lives of others, and his horrible prayer was answered with the death of nearly everyone close to him.
To say I miss that brutal decade would only be partially true. I miss the man I was forced to become, when an entire community abandoned tea dances for town hall meetings, when I learned to offer help to those facing what terrified me most.
Today, the lives of those of us who witnessed the horror have become relatively normal again, perhaps mundane. We prefer it. We have new lives in a world that isn't choking on disease.
But once, there was a time when we were heroes.
(I was honored to receive an award from the National Gay and Lesbian Journalists Association for this piece in 2007, written to commemorate World AIDS Day. It has since become my annual post to commemorate the day. Here's to a joyous and healthy holiday season for us all. — Mark)
—————————————————–
PLUS…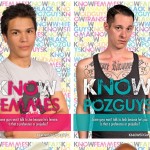 "Know Stigma" (I hereby pronounce "stigma" the Word of the Year) is a terrific site devotes to photos and video that challenge our attitudes towards one another as gay, straight, femme, old, poz guys, etc. There are some really intimate, honest videos with people discussing the impact of stigma on all aspects of their lives. "We want to create a conversation around how we treat each other as gay, queer, bi, trans, and straight men," says their site. "Like everyone, we have our biases and prejudices. Many of us are made to feel invisible because of age, body type or skin color. How can we say what we want without hurting others? How do we imagine our actions and words might make someone else feel?" Check it out.
After a lot of talk about HIV stigma, there is now a project in the United States that wants to actually quantify it and address it through leadership by people with HIV. "The People Living with HIV Stigma Index" has been launched in dozens of countries but only now has received funding to implement it in the U.S. It measures HIV stigma in the lives of people with the virus, and does so by training and employing people with HIV themselves to conduct the surveys. Watch a video of Laurel Sprague of the Global Network of People Living with HIV discussing stigma and this project with Eric Sawyer of UNAIDS.
Tags: Aging, aids, culture, gay, help others, hiv, physician, politics, research, Sexuality, testing
Posted in Family and Friends, Gay Life, Living with HIV/AIDS, My Fabulous Disease, News | 3 Comments »
Friday, October 18th, 2013
We have learned through the last decades of the LGBT movement that the most effective way to change perceptions is to come out. It forces people to face their prejudices and it is almost always a positive experience, even in the face of potential discrimination.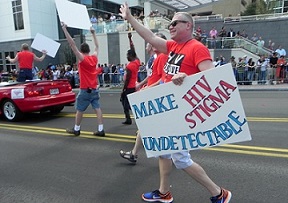 So why, then, don't more people come out about being HIV positive? No one is more familiar than I am about the perils of living with HIV in terms of everything from social stigma to draconian criminalization laws. This kind of repression makes it all the more important that the rest of us make ourselves visible to help change those attitudes.
Who knew that 30 years into the HIV epidemic, it would still be viewed as courageous, even radical, to be public about your HIV status? And at a gay pride parade?
And yet there we were recently, a dozen brave souls marching the length of the Atlanta Gay Pride parade with HIV POSITIVE emblazoned on our t-shirts (I got the fab shirts from AIDS Foundation Chicago). I was participating as one of the Grand Marshals for the event, an honor I was prepared to make jokes about but can't really bring myself to do it. It was humbling in a very sincere way, and since those moments are rare for me, I'm going to leave it at that.
Well, except I'm going to ask you to watch this short video blog of the event, below. There's something special in it for those of you who are also making a difference when it comes to HIV. Enjoy and share!
I consider it a privilege to be open about my HIV status. I know that I am fortunate not to have consequences as a result — not from my family, not from my job, and not even from the treacherous dating scene, since I'm partnered to a wonderful guy (although I was out about my status even when I was single). I know that for some people, staying private about their HIV status is a matter of personal safety.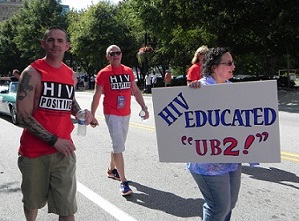 But I believe a lot more people could be open about it, and their only reason for not doing so is fear. That's a powerful emotion. But fear alone doesn't excuse us from watching others being stigmatized and not letting our community know that there are more of us than they imagine. Why make those of us who are open about our status look radical, or as exceptions to some social rule that paints a distorted picture of who we are? I'm afraid there are too many people living with HIV that are letting too few of us do the heavy lifting in that regard.
I hope you will give this some thought. What are the consequences of your sharing your status with others, when HIV enters the conversation? Are they really that dire? Is the risk of some social embarrassment really enough to deny your identity as part of a large group of people battling an indiscriminate virus?
I don't want to be a radical. I just want to live a truthful life and know who my friends are.
Mark
————————————————————–
PLUS…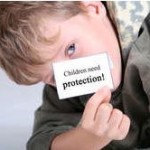 ACTION ALERT: This is an easy task and I urge you to do it right now. The CDC's Advisory Committee on Immunization Practices is meeting this week to decide whether to add the bacterial meningitis vaccine to its list of recommended vaccines for infants and children. I strongly believe they should (kids under 1 are at greatest risk of contracting the disease!), and it's important for the LGBT community to be engaged on this issue. Thousands of same-sex couples are raising children, and a stronger herd immunity protects those in our community with compromised immune systems, including people with HIV. TO ACT, sign this petition started by John Becker of The Bilerico Project. For more information, read John's posting about the issue. Have you clicked the petition link yet?
YOU MIGHT ALSO LIKE THESE POSTS: "The Stupid Question: Are You Clean?" confronts the kind of social stigma I discuss above. And "Is There Pride in Being HIV Positive?" is a video blog from last year's Pride celebration that poses the question: if HIV is nothing to be ashamed of, it is something to be proud of?
Tags: criminalization, culture, gay, hiv, politics, Recreation, Sexuality, testing
Posted in Family and Friends, Gay Life, Living with HIV/AIDS, My Fabulous Disease | 7 Comments »
Thursday, June 20th, 2013
National HIV Testing Day is next Thursday, June 27, and there is no better time to praise the many HIV negative gay men who are making smart decisions to remain that way. Hooray, HIV negative gay men! Let's show some love for our negative brothers, who's with me?
Oh, Lord. Now I've done it. By showing support for negative guys, I am clearly demeaning HIV positive men. But wait! I'm HIV positive myself. So, that must mean I'm being sarcastic in my support of negative guys, because there's so little room for sincerity and goodwill in the chasm between HIV positive and negative gay men. That space is already so crowded, what with all the stigma and simmering resentments.
Some days I just want to go back to bed.
When I produced the quick video above three years ago, my intent was to celebrate the accomplishment of any gay man who is sexually active and has managed to remain HIV negative. It was produced by myself and my gay, HIV negative older brother to spread a little love across the viral divide and encourage HIV testing. That was it. No other agenda.
While initial reactions to the posting were quite good from both HIV positive and negative people, the pendulum swung quickly. Comments began to label my overly theatrical style (ouch!) as sarcastic. Some found the message demeaning to positive people. Some found the message demeaning to negative people. My goodwill became shrouded in a fog of distrust and what-about-me?–ism.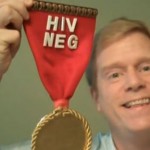 You can watch and decide for yourself (now that I've tainted the thing, darn it). But I stand by my sincere intentions to offer a hearty pat on the back to HIV negative men and support for their personal set of challenges and anxieties. I hope you'll share it with an HIV negative friend you care about (the direct YouTube link is here.)
I would do it differently today, however. At one point in the video, I suggest that negative guys might like to have unprotected sex, but that they shouldn't "do that." That's an outdated and judgmental mandate. Today, with new tools such as pre-exposure prophylactic treatments, and new understandings about what it means to be HIV positive and undetectable, what constitutes "safer sex" is a much broader list than simply whether or not you engage in sex with a condom or not.
Or, as I like to say, your mother liked it bareback.
Oops. I stepped in it again. Release the Kracken!
Mark
—————————————————————————
PLUS…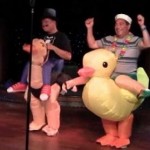 The annual HIV Cruise Retreat is in its last stages of booking, and it will be the largest group of HIV positive men and women the cruise has ever had aboard. Even though the cruise does not sail until early November, several cabin categories have sold out. If this is something you are considering I would urge you to contact Design Cruise Travel NOW for information. I have the pleasure of being the MC of this trip again this year, but I receive no compensation other than a cheaper rate on my cabin. I do it happily because I am in favor of anything that builds community among people living with HIV. Check out my video blog posting from last year!
Tags: aids, barebacking, culture, gay, help others, hiv, politics, serosorting, Sexuality, testing
Posted in Gay Life, Living with HIV/AIDS, My Fabulous Disease, News, Prevention and Policy | 3 Comments »
Thursday, June 6th, 2013
You must know this, because it matters. Because it has already changed your life, no matter who you are, and you may not even realize it. Because as we search for a new national voice for people living with HIV (since the ugly demise of The National Association of People with AIDS), and as LGBT community leaders pledge to re-commit themselves to HIV issues, the voice of people with HIV matters more than ever.
That isn't about a vague concept. It began at a very real meeting, which gave birth to a very real, tangible document. And it happened exactly thirty years ago this month.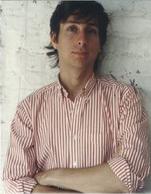 It was 1983. Just a year prior, Acquired Immune Deficiency Syndrome (AIDS) became the fearful nameplate for the murderer of gay friends and lovers. The virus that caused it, HIV, had only been identified a few weeks earlier. Amidst this atmosphere of unremitting grief and fear, a group of activists met in Denver as part of a gay and lesbian health conference. Among them, a dozen men with AIDS. And among their number, the inspirational Michael Callen of New York City, pictured at right, and safe sex architect Richard Berkowitz (Sex Positive), the only surviving member of the group today. They were about to do something that would change our response to AIDS — and health care in general — forever.
As the conference drew to a close, the activists asked to address the attendees. Rather than having a report presented about the state of the AIDS crisis, they wanted to speak for themselves. If the word "empowerment" hadn't yet been a part of the health care lexicon, it was about to be.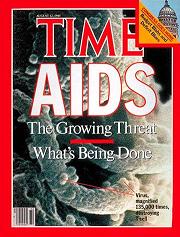 The group took turns reading a document to the conference they had just created themselves, during hours sitting in a hospitality suite of the hotel. It was their Bill of Rights and Declaration of Independence rolled into one. It would be known as The Denver Principles, and it began like this: "We condemn attempts to label us as 'victims,' which implies defeat, and we are only occasionally 'patients,' which implies passivity, helplessness, and dependence upon the care of others. We are 'people with AIDS.'"
The seminal moment in AIDS activism was arguably those few minutes, when the principles were outlined by these brave "people with AIDS." Identifying themselves as such, that alone, was startling at the time. How could they not be seen as anything but victims of an arbitrary and cruel killer? But they would have none of it. And they did not stop there.
They outlined 17 principles that covered everything from health care decisions to civil rights to sexual conduct. And their impact on all of us is so obvious today it can easily be taken for granted. Please honor their service and read on.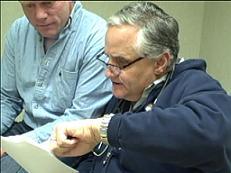 They demanded that physicians see their patients as "whole people," and provide "accurate information." They believed their opinion on their care should be awarded equal weight, and this was revolutionary. The next time your doctor consults you about a change of medications or whether a diagnostic test may be required, you can thank The Denver Principles.
They asked "all people" to fight against AIDS discrimination in the workplace and in housing, which was a provocative concept in the fearsome days of 1983 when people recoiled from those with HIV.
Astonishingly, they even advocated for "as full and satisfying sexual and emotional lives as anyone else" for people with AIDS. Imagine that, at a time when a new blood- and sexual contact-driven disease was in full bloom, a group of people suffering from it wanted sexual rights. Amazing. And yet today, if you are HIV positive and disclose your status to potential partners without feeling like a diseased pariah (or you have observed sexual evolution, like serosorting and sex clubs for positives), you can thank The Denver Principles. For that matter, if you're HIV negative and negotiate sex with partners of any stripe, you can thank the Principles for believing that we all deserve a satisfying sexual life.
While gay men were the designers of the document, The Subversive Librarian notes that this was a situation in which lesbians and gay men worked together really effectively. As Walt Senterfitt wrote in 1998: "Part of the widespread acceptance of the notion of self-empowerment must be attributed to lessons learned from the feminist and civil rights struggles. Many of the earliest and most vocal supporters of the right to self-empowerment were the lesbians and feminists among the AIDS Network attendees."
A clear line can be drawn between how all of us participate in our own health care decisions and The Denver Principles. It has influenced the doctor/patient relationship in every disease category, benefiting millions of patients.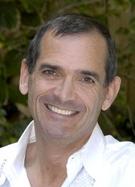 When longtime activist and POZ Magazine founder Sean Strub delivered the keynote speech at the Campaign to End AIDS' 5th Anniversary event a few years ago, he devoted his powerful remarks to the historic importance of The Denver Principles and announced a plan to create a Denver Principles Empowerment Index that will hold AIDS groups accountable to the people they serve. That sort of work continues today, with plans underway to conduct a "Stigma Index" survey in the United States, measuring levels of HIV stigma and employing people with HIV in the process.
Sean knows a thing or two about accountability. When I worked for various AIDS organizations through the 1980′s and 90′s, we were shaking in our boots each year when POZ Magazine produced their chart outlining which of the country's AIDS organizations met certain criteria. The chart rated things like financial transparency, the cost of fund raising, and how many HIV positive people served on the Board (for which, by the way, you can thank The Denver Principles, which demanded people with AIDS "be included in all AIDS forums.")
The Empowerment Index that Sean and others are creating (he's open to input) would chart similar criteria for AIDS organizations and other health care providers, by measuring the degree to which their clients feel empowered and involved in their own decisions. It would tangibly rate things like fund raising, transparency, HIV+ representation and the delivery of services.
So the Denver Principles live on. A list of profound basic rights were outlined during the dawn of this epidemic that continue to have an impact on us today. Anyone facing a chronic illness should laud the amazing journey and profound importance of this document.
Mark
(This is an updated version of something I posted in both 2010 and 2011. But as a man who blogs about living with HIV — and for you, reading my content — The Denver Principles and what they represent are that important. Are they outdated, since most people living with HIV today have never heard of them? I don't believe so. I wasn't around for the creation of the Bill of Rights and might not be able to recite them all to you, but I sure do want my leaders and governance using them for guidance. — Mark)
—————————————————–
ALSO…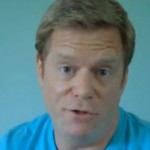 As we enter June and all of the various Gay Pride festivities around the country, let me offer this gentle reminder that pride is about a lot more than drink tickets and cover charges and body image. Yes, that's easy for me to say, since I'm as guilty as the next guy about my GYM OCD and aging fears — and Gay Pride only worsens my anxieties. I'm working on it. BUT. Back to you. I hope you will take three minutes and watch my "Gay Pride PSA" that I post each year around this time. If you haven't seen it, it's very funny. Well, until it isn't. And it leaves you with a message I hope you will carry through this month and share with your friends. Check it out!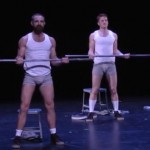 If, on the other hand, you prefer to leave the emoting to actual theatrical professionals (haters!), then you might really enjoy a five-minute highlights compilation from the one-night-only re-staging of David Drake's important play on being gay and early AIDS activism, The Night Larry Kramer Kissed Me. Only 600 very lucky people could be seated in the hottest ticket in town that night (my ticket, and my plane fare and hotel and entourage, were evidently lost in the mail, and I'm firing my assistant), but now you can get a glimpse of some of the magic witnessed that evening. The most moving moment? Seeing that angry lion himself, Larry Kramer, in a photograph with Drake after the performance. It reminds me of one of my favorite buttons from the 1980′s: "Annoy them… SURVIVE!"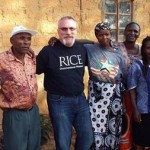 In the "Gratitude for Our Privileged Lives" department, how about the amazing David Phillips, a long time poz activist from Maryland who has been crisscrossing Kenya with a group of students and their professor from The George Washington University School of Media & Public Affairs. "On June 4 we visited with Mama Beatrice and several of the people living with HIV whom she has aided," David said in a Facebook posting. "The stories of discrimination and stigma which they shared were jarring for the students to hear." Most humbling to me, though, was this: "Some of these fellow HIVers were shocked to know that mzungus (white people) get HIV, too," David said, "and all were excited to meet someone thriving in the face of HIV for over 10 years, amazed by 31." Are you feeling blessed right now? You're welcome.
Tags: aids, culture, gay, hiv, politics, recovery, Sexuality
Posted in Living with HIV/AIDS, My Fabulous Disease, News, Prevention and Policy | 3 Comments »
Friday, May 24th, 2013
At a recent town hall forum in Washington, DC for people living with HIV, the very idea of what it means to be positive — and who is our national voice of advocacy — was questioned. With the demise of The National Association of People with AIDS (NAPWA) earlier this year, it's an important conversation to have.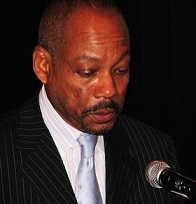 The forum, sponsored by the Federal AIDS Policy Partnership, a coalition of AIDS-related organizations and interests, didn't bear much fruit in terms of hearing the feedback of people living with the disease. The event was lightly attended in person, with most of those living with HIV present representing some organization or another, and the online viewers had technical problems and, presumably as a result, contributed very little.
The most compelling minutes of the event, to me at least, were courtesy of the sheer audacity of former administrators from NAPWA (like Frank Oldham, pictured above), who made a pitch for their new HIV advocacy venture. After bankrupting a multi-million dollar agency and charges of financial malfeasance, you'd think they would opt for a lower profile. In this video episode of My Fabulous Disease, I take them to task and even provide a dramatic reenactment of some of their organizational negotiations. I can't wait for you to see it.
The day following the forum I attended a scheduled meeting of the the Federal AIDS Policy Partnership (FAPP), and heard excellent presentations on the state of Ryan White during healthcare reform (iffy but hopeful), and how we as people with HIV can best navigate Obamacare (tip: go directly to www.HIVHealthReform.org and get educated).
In light of the town forum they hosted, I also strongly encouraged FAPP to add seats on their body specifically for people with HIV — or for representatives from coalitions for people with HIV — so there would be voices of people with HIV that wore no other hats or were tied to other agencies or agendas. I look forward to giving you an update on whatever steps they might take in this regard.
Thanks for watching, and please be well.
Mark
p.s. Frank Oldham has resigned from his position with Pozitively Healthy. Should other NAPWA officials involved in the new endeavor follow suit?
Tags: gay, hiv, politics
Posted in Living with HIV/AIDS, My Fabulous Disease, News, Prevention and Policy | 7 Comments »
Wednesday, February 27th, 2013
The turning point could be traced to August of 1998. It was the month that, for the first time in well over a decade, the Bay Area Reporter did not have a single AIDS obituary submitted for publication. The promise of protease inhibitor medications had been realized, and it felt for many that our long community nightmare was coming to a close.
The milestone in the life of San Francisco's LGBT newspaper was celebrated around the country and became a media story unto itself. "AIDS Deaths Take Holiday," trumpeted the Pittsburgh Post-Gazette. "For Once, No AIDS," said the Wilmington Morning Star. The headline in the Spokesman Review assured us that "No News is Good News." The Bay Area Reporter's own front page carried two words in enormous type: "No Obits."
That could be seen as the moment in which coverage of HIV in gay media began to fade.
Today, the LGBT community is celebrating other milestones with joyful regularity. The right to serve openly in the military. Marriage. Growing acceptance and political muscle.
HIV/AIDS has largely moved off the front page and out of public consciousness. Despite newsworthy data such as increased HIV transmission among gay men and the ongoing slaughter of gay black men in particular, those stories feel stale. It has all been said so many times before. Even new storylines, such as Pre- and Post-Exposure Prophylaxis, cure research advocacy, and tools on the horizon such as rectal microbicides, it's become harder to capture the imagination or interest of the gay community. When new data was reported recently showing that half of the 20-year-old gay men today will have HIV by the time they're 50 (and if they're black, that figure rises to a whopping 70 percent), the news barely rated a tweet or newspaper item.
What, then, is the responsibility of LGBT media in this climate of rising infection rates and a bored readership? Are they simply reflecting the community's waning interest, or do they have a responsibility to keep HIV in the headlines, to serve as advocates for better public awareness?
I was just in the perfect place to ask these questions: The 2013 LGBT Media Journalists Convening, held in Philadelphia and sponsored by the National Lesbian and Gay Journalists Association. About 100 media professionals, including a healthy dose of bloggers like myself, attended the event, which educates LGBT journalists on various issues so they we might report on them with more authority. Those issues this year were transgenders, immigration, aging, labor, and international rights.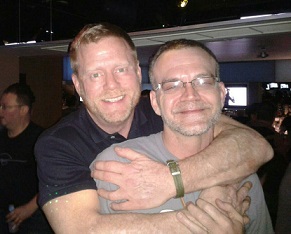 The absence of HIV/AIDS wasn't lost on me, I assure you (AIDS activists called them out about this in real time in the event's Twitter feed at #LGBTmedia13) and it became the topic of my interviews with various people in attendance. Their very personal answers – and undeniable passion for the cause of HIV in many cases – sure made it a little easier to understand the tough choices they are making every day. I will be very interested in your reaction.
Aside from my griping over HIV coverage, it really was terrific to be in the company of a lot of dedicated journalists, and I appreciate very much the work done to mount the event, including the contributions of Bil Browning of The Bilerico Project (pictured with me above, at right).
Is sparse HIV coverage just a sign of the times? Is it progress? And what can we do to increase visibility again?
The journalists in my video provide some answers, but I especially liked the observation by gay political activist David Mixner, who reminded me that coming out, whether as gay men or as someone living with HIV, is the greatest tool in fighting stigma and helping people see the importance of the issue. I'm glad I have some company in the poz blogosphere, but we can always use more voices. Anyone who has the ability to share their story, online or across the dinner table, can make an awesome contribution.
Meanwhile, I'm going to keep nudging my LGBT media colleagues, and I encourage you to do the same.
Thanks for watching, and please be well.
Mark
Tags: aids, barebacking, criminalization, culture, gay, hiv, politics, research, serosorting, Sexuality, testing
Posted in Books and Writings, Living with HIV/AIDS, My Fabulous Disease, News, Prevention and Policy | 7 Comments »
Wednesday, January 2nd, 2013
"My most courageous self, the best man that I'll ever be, lived more than two decades ago during the first years of a horrific plague… I miss the man I was forced to become."
– "Once, When We Were Heroes," 2007
AIDS did not kill Spencer Cox in the first, bloodiest battles of the 1980's. It spared him that.
The reprieve allowed Spencer's brilliance as co-founder of the Treatment Action Group (TAG) to forge new FDA guidelines for drug approval and help make effective HIV medications a reality, saving an untold number of lives.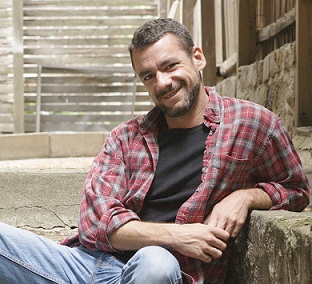 Such triumph by a man still in his twenties might have signaled even greater achievements ahead. Instead, Spencer found himself adrift in the same personal crisis as many of his contemporaries, who struggled for a meaningful existence after years of combating the most frightening public health crisis of modern times.
Gay activists like Spencer were consumed by AIDS for so many gruesome years that many of them were shocked, once the war abated, to see how little around them had changed. Climbing from the trenches, they saw a gay culture that must have seemed ludicrous, packed with the same drug addictions, sexual compulsions and soulless shenanigans that AIDS, in its singular act of goodwill, had arrested for a decade or so.
They found themselves in a world in which no one wants to see battle scars, where intimacy is manufactured on keyboards and web sites, where any sense of community had long since faded from the AIDS organizations and now only makes brief appearances in 12-step meetings, or as likely, in the fraternity of active crystal meth addicts chasing deliverance in a dangerous shell game of bliss and desolation.
The dark allure of meth, a drug so devoured and fetished by gay men today that it is now a leading indicator of new HIV infections, enticed Spencer at some point along the way. The drug is known to whisper empty promises about limitless power and sexual escape, while calming the addict's ghosts and sorrows for miserably brief periods of time.
When Spencer Cox died on December 18, 2012, in New York City, the official cause of death was AIDS-related complications, which is understandable if post-traumatic stress, despair and drug addiction are complications related to AIDS.
Spencer believed that this connection exists. His own writings for the Medius Institute for Gay Men's Health (an organization he co-founded after his work with TAG) focus on exactly the issues that were distressing him personally: Crystal meth abuse. Loneliness. Risk taking. Feelings of confusion after years of accomplishment and purpose.
In retrospect you can read his work and break the private code written between the lines. It spells out "HELP ME."
Spencer's life during this period and beyond was difficult, by many accounts. The Medius Institute failed due to a lack of funding, defeating Spencer's effort to address mental health issues among gay men. His drug addiction spiraled and ebbed and raged again, until he finally retreated to Georgia to live with family for a few years.
When Spencer returned to New York City last September, many of his closest friends had lost track of him. There is uncertainty about his last months, and no evidence that his addiction was active, but what little medication compliance he managed had been abandoned completely, setting the stage for his final hospitalization.
Spencer Cox died without the benefit of the very drugs he had helped make available to the world. He perished from pneumonia, in an ironic clinical time warp that transported him back to 1985. It was as if, having survived the deadliest years of AIDS, having come so close to complete escape, Spencer was snatched up by the Fates in a vengeful piece of unfinished business.
AIDS has always been creative in its cruelty. And it has learned to reach through the decades with the second-hand tools of disillusionment and depression and heart-numbing traumas. Or, perhaps, using the simple weapon of crystal meth, with all of its seductions and deceits.
Yes. There are many complications related to AIDS.
To consider "survivor's guilt" the culprit behind the death of Spencer Cox is a popular explanation but not necessarily an accurate one. That condition suggests surviving when other, presumably worthier people, did not. Sometimes guilt has nothing to do with it.
For many of our AIDS war veterans, the real challenge today is living with the horror of having survived at all.
Mark
(PHOTO CREDIT: Walter Kurtz)
Tags: aids, culture, hiv, meth, physician, politics, recovery, research, Sexuality
Posted in Books and Writings, Gay Life, Living with HIV/AIDS, Meth and Recovery, My Fabulous Disease, News, Prevention and Policy | 50 Comments »
Tuesday, July 31st, 2012
AIDS2012 was exactly as I had hoped: an enormous "summer camp" for advocates from around the globe, and I had a blast bringing their stories to you. Let others cover the medical updates and the big name speakers. I wanted to give you a sense of the people who are doing the work on the front lines – with a few bigwig interviews along the way.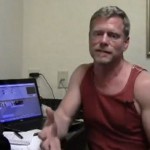 Every day I sought out stories I thought would interest you and took a ton of footage (with the help of my talented camera person and schlepper Tina Robles). After a bite of free food from whatever reception was happening, I tried to make it to at least one evening event. And then back to my hotel, where I reviewed the footage, did my best to conceive a theme for the day, and then started editing. I'm quick at the editing part, but it still took 4-5 hours, into the wee hours of the morning. Then I'd sleep for a couple hours and start again. I'll need the two years between now and AIDS2014 just to catch up!
Here are links and a review of each of the six video blogs I produced during the week. Simply click the title to see the posting and watch the video.
The MSM Pre-Conference ("Gay Day")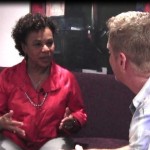 Since less than 5% of the programming for AIDS 2012 is targeting to MSMs (Men who have Sex with Men), a special one-day pre-conference is held the day AIDS 2012 convenes to address the needs and issues of this population.
My report includes a chat with United States Rep. Barbara Lee (right), who has just introduced comprehensive HIV prevention and anti-stigma legislation; the advocates fighting laws that criminalize people with HIV (like Sean Strub and Edwin Bernard), a little social research on Grindr (the gay man's cruise phone app), a chat with Positive Frontiers editor Alex Garner about getting rejected (and rejected others) during the dating process, and a visit to an AIDS2012 Reunion poz social event.
Opening Ceremonies at the AIDS2012 Conference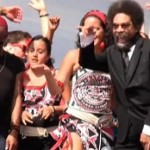 In this brief video episode from the first official day of AIDS2012 the party is rolling, with an outdoor concert (steps away from the AIDS quilt) featuring Weyclef Sean and Cornel West (!), dancing dignitaries, and a somewhat surprise ending!
The fact is, Day One was a light day, the calm before the storm, as people poured into DC and braced themselves for the busy week ahead. And it was my last chance to get a decent night's sleep.
AIDS2012 Day Two: Stigma, Singers and Subways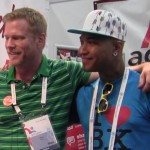 Day Two of the international AIDS conference (AIDS2012) roared through its first full day on Monday, and there are sights to behold. This episode is a lot of fun.
I spent some time in the exhibit hall critiquing the fashions (and the issues) of various attendees with fashion maven Jack Mackenroth (poz and proud veteran of "Project Runway"), started a YouTube rivalry with inspirational singer Jamar Rogers ("The Voice," right), and learned about HIV and aging from an expert with the Terrence Higgins Trust. I also had the chance to speak with the head of the CDC's HIV/AIDS Division about their new "Let's Stop HIV Together" campaign, in which Jamar and myself both participate.
And, with all the talk at the conference about the devastating effects of HIV stigma, I found validation of my own HIV status in the unlikeliest of places: the Gallery Place subway station.
AIDS2012 Day Three: The March to End AIDS!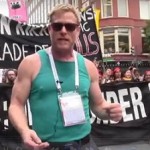 I know my tank top looks kinda slutty, but it was damn hot, people.
Several contingents marched and protested separately throughout the city – marching for housing, and civil rights, and in protest of the pharmaceutical industry's "intellectual property" policies – and then convened in front of the White House. Whereas the march and rally at AIDS2010 in Vienna was a peaceful affair, our proximity to the White House, the aggressive crowd and the police on horseback all lent an air of old time activism circa 1987.
The people included in the video can speak for themselves, and quite eloquently. Maybe it was the emotions of the event — anger, nervousness, pride — but it was an exhausting day. I felt the residue of grief for lost friends in a way I haven't experienced in years.
This is my favorite, no doubt, and I'm proud of the visual and audio techniques I employed to give some historical context to the event.
AIDS2012 Day Four: The Global Village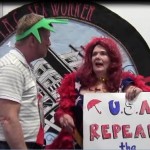 It was time for a tour of the heart and soul of AIDS2012: The Global Village. This massive hall is the only part of the conference open to the public, and it has a grass-roots feel, crafted from the love and devotion of hundreds of community groups who are doing "the work on the ground" in cities and small towns throughout the world.
Thank God I'm a video blogger, because words escape me when trying to describe the colors and displays and most importantly, the committed people behind it all. You're about to meet drag queens who make their living handing out condoms, sex workers demanding an end to criminalization, young prevention workers from far-flung corners of the planet, a stunning photo exhibit from the Ukraine… the list goes on.
AIDS2012 Day Five: Farewell to the Voices of the World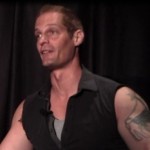 Our little summer camp for global AIDS advocates (and physicians, and commercial interests) had come to a close, and there are images that will be knocking around in my head for weeks to come (and some, forever).
I begin this video with the astonishingly talented performance poet Mary Bowman, a young woman with HIV showing us her heart and soul on stage. It's a jumping off point for this final, brief video, in which I pay tribute to the people on the front lines who are the very essence of this conference. They are the ones with the "star power."
This opportunity to share my experiences at AIDS2012 was a distinct honor and privilege, my friends. My deepest thanks to you all for the many cross-postings and shares and tweets. This was a week I will never forget.
Enjoy the videos, and please be well.
Mark
Tags: Aging, aids, barebacking, criminalization, culture, drag, gay, gratitude, help others, hiv, physician, politics, recovery, Recreation, research, Sexuality, testing
Posted in All Other Video Postings, Books and Writings, Family and Friends, Gay Life, Living with HIV/AIDS, Meth and Recovery, My Fabulous Disease, News, Prevention and Policy | 5 Comments »