Posts Tagged 'politics'
Monday, June 13th, 2016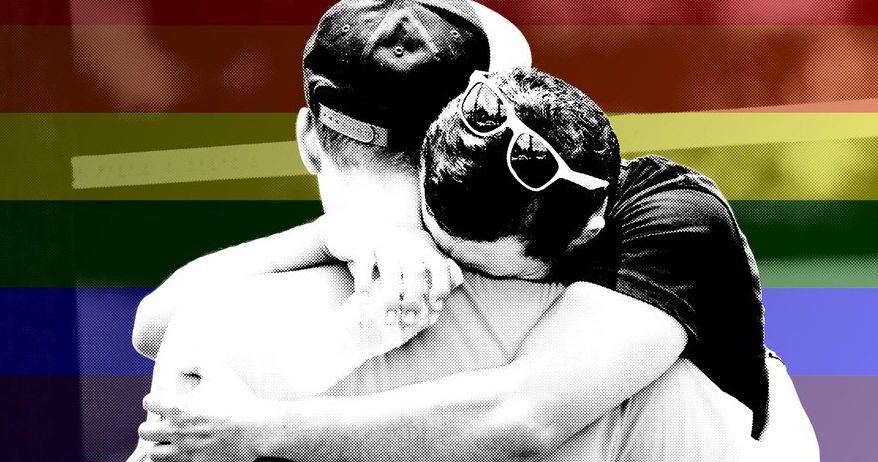 I can't watch the news anymore right now. I have it muted, but will admit to glancing in its direction every few minutes. On the screen there are police cars and flashing lights and footage of the injured and there is often someone in tears.
It makes me wince with emotion, and twice this morning I have blurted out a sob for a moment, which surprises me, frankly, because I don't cry much anymore.
Tears are creeping up on us everywhere. My husband started crying yesterday while we were waiting for a table at a restaurant. He read on his phone about the long lines to donate blood, hundreds of people waiting for hours, and he lost it for a minute. I rubbed his back and said nothing.
No words, as they say.
But, being a theatrical queen that returns to performances for emotional touchstones, I want to share this transcendent performance by Fantasia from the 61st Annual Tony Awards. Every single word of this song, "I'm Here" from
The Color Purple
, speaks to me at this moment and to this tragedy.
We are resilient. We miss those close to us. We are beautiful. And we are here.
"I'm Here."

I got my children.
I can't hold them now,
They may not be here, but they still mine.
I hope they know I still love them.

Got my house.
It still keeps the cold out.
Got my chair
When my body can't hold out.
Got my hands
Doin' good like they s'pose to,
Showin' my heart
To the folks that I'm close to.

Got my eyes.
Though they don't see as far now,
They see more 'bout how things
Really are now . . .

I'm gonna take a deep breath.
Gonna hold my head up.
Gonna put my shoulders back,

And look you straight in the eye.
I'm gonna flirt with somebody
When they walk by.
I'm gonna sing out . . .
Sing out!

I believe I have inside of me
Everything that I need to live a bountiful life.
With all the love alive in me
I'll stand as tall as the tallest tree.

And I'm
Thankful for each day that I'm given,
Both the easy and hard ones I'm livin'.

But most of all
I'm thankful for
Loving who I really am.

I'm beautiful.
Yes, I'm beautiful,
And I'm here.
And please, my dear friends, be well.
Mark
Tags: acting, advocacy, Aging, culture, gay, gratitude, help others, politics, Recreation, Sexuality, stigma
Posted in Family and Friends, Gay Life, My Fabulous Disease, News | 1 Comment »
Sunday, June 5th, 2016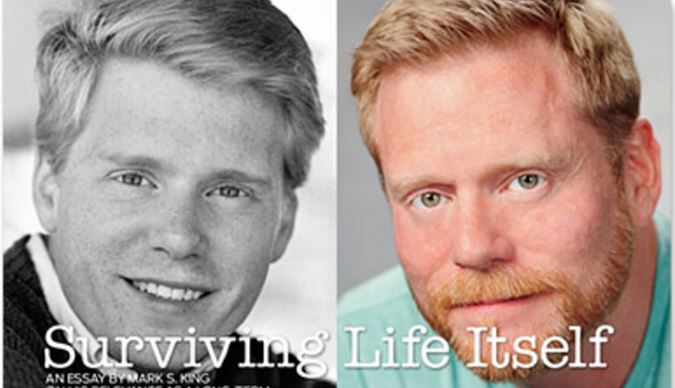 The young woman sitting across from me on the bus is in her mid-20s. She turns to her companion and her voice grows serious.
"I know someone who died," she says in the hushed tone reserved for tales of mortality. Her friend looks up from his phone. "He was a good friend of my brother," she goes on. "He was killed in a motorcycle accident a few months ago. It was just awful." As her friend offers words of comfort, my own thoughts produce a rueful smile and a nagging question.
Just one? You know just one person who died?
By the time I was her age, death in my social circle was so commonplace the body count approached the toll of a commercial airline tragedy.
I listen as the woman reverently shares the details of the accident, of the shock waves that surged through the family, of what the dead friend was like and who freaked out at his funeral. And then a bittersweet realization strikes me.
The friend she lost has a story of his very own. It is the chronicle of one tragic death, with all of its intimate details and reverberations. His story will be repeated by the young woman for years, and by her brother and by the remaining loved ones of the absent friend. And they will grieve and remember this individual death and grant it the weight of a rare tragedy.
***
I didn't get many chances to do that, living as a young gay man in Los Angeles in the 1980s. There were very few singular deaths. It seemed like everyone was doing it. And among them, a dozen friends close to me, struck down within months of one another, with whom I shared a history of youthful secrets, joys and indiscretions, never to be spoken between us again.
Already I have indulged in a regrettable pastime that aggravates me when others pander to it. I am counting my lost friends like selfishly guarded chips in a morbid poker game, claiming my grief as if the high tally amplifies the legitimacy of my loss. There is no hierarchy of misery. The death of one person close to you is quite enough.
And yet there are harrowing, undeniable moments from my past, drawn from 30 years living with HIV, that have shaped my attitudes and the senseless tragedies that befall us. I can conjure them but I must do it deliberately, for they are held captive in secluded corners of my mind and I release them with great caution. Perhaps now is the right time to unlock a few of those images.
The fluids in Lesley's dying body percolating like a coffee maker as we stood at his bedside awaiting his last breath. The anguished admission by my brother, Richard, that he helped his critically ill lover swallow a deadly, Seconal-laced cocktail in order for him to die on his own terms and avoid the final indignities of AIDS. My visit to Pablo in intensive care during his pitiful throes of dementia, nodding my head reassuringly as I tried to decipher his final, incoherent pleas.
They are a litany of despair, these heartrending tales, but I feel compelled to reveal them as part of another common exercise: to authenticate my history as a "long-term survivor." I have misgivings about that unsettling designation because it doesn't speak to my other, parallel life experiences and it suggests a dismissal of my relevance in the here and now.
***
In the decades since those sorrowful days, I have faced a host of perilous circumstances apart from AIDS, including a car crash, drug addiction, serious medical procedures and weapons pointed in my direction. Like everyone else, positive and negative alike, I am a survivor of life itself.
That life has included falling in love, changing careers, teasing my friends, watching my cats wrestle one another, and looking forward to whatever lies ahead with a deep sense of gratitude and joyful anticipation.
And it is this prism—one that includes AIDS as only a segment of my life—through which I view the world today. My status as a long-term HIV survivor does not make me a champion or a museum piece to be examined and admired. I am a man in the prime of his life. My age and maturity guide me, not the virus that has failed miserably to kill me.
The grief-stricken young man I once was held no clue about the mystifying speed with which time passes. The swift interval between the early days of AIDS and merciful treatment breakthroughs confounds me even now. Suddenly I blinked, and when I opened my eyes I was 40 years old and the world was a far different place.
***
Many of us remember that new world, when people with AIDS were saved by a miraculous "cocktail" of new medications. Living with HIV before the mid-1990s, when these medications were introduced, has become the popular line of demarcation for entry into the fellowship of long-term survivors.
My work in HIV advocacy continued during this time while others retreated to lives away from daily reminders of the epidemic. I did not fault them for that, in fact I envied them, but the army of our earliest activists, forged in the first years of the plague, had diminished.
By then, women and people of color had gained more traction and acknowledgment in the HIV arena, though without the national fervor or the generous support enjoyed by the original, largely gay agencies.
It was a time of such hope and encouraging progress, but if you scratched the surface of these victories you found they were dependent on privilege, money and access. Deaths continued unabated behind a dark curtain of racism and poverty.
The gay community began to avert its eyes from the continued infections of people unlike ourselves, and I joined many other exhausted activists who abandoned town hall forums devoted to HIV for the celebratory relief of the dance floor. Massive circuit party events became a vibrant diversion, summoning revelers by promoting their dubious contributions to AIDS service organizations. After a generation of relentless mortality I felt entitled to the party, to the steroids and the gym membership and the body-thumping beats of house music.
That is, until the festivities morphed into drug-fueled bacchanalias that required ambulances with the same regularity that had once been needed at AIDS hospices. I fell victim to their excesses, and my drug addiction and recovery process removed me from HIV advocacy for the next several years.
***
I blinked again and now find myself here, sitting in my home office as a man in his 50s. My workspace is populated with relics of the epidemic, the walls filled with posters from AIDS Walks and photos of protests and triumphant arrests. A vast collection of name badges from AIDS conferences are strung from a single hook in an enormous, colorful bouquet. And everywhere around me are reminders of the missing. Pictures of friends whose faces will not age. Borrowed sweaters in the closet that need never be returned.
They comfort me, these tangible reminders of strife, victory, love and loss. They help me embrace and appreciate my life history. Perhaps I don't find the title of "long-term survivor" so unsettling after all. There are worse things.
Most of all, the trauma that had once consumed me is now shrouded in the fog of a fading dream.
What remains are the wondrous developments of the present, like treatments that have also rendered people with HIV non-infectious and the amazing potential of pre-exposure prophylaxis (PrEP), a pill to prevent someone from contracting the virus. The advent of PrEP is the most significant prevention advancement in a generation. It is just the kind of miracle we once prayed for as we sat silently in pews at memorial services.
But astoundingly, these developments have been nearly as controversial as they have been celebrated.
There are thoughtful conversations about the cultural and medical effects of PrEP. What a shame they are being drowned out by clanging arguments about who is using condoms and who is not. The ludicrous chatter about who is a whore, a role model or a rebel foolishly reduces human sexual behavior to a problem that must be solved. Much of it seeks to impose sexual sterility in the way homophobic conservatives once denounced all gay bedroom antics, whether they were risky or not.
I remember what sex was like before gay men started using condoms. It was glorious. It still is. I always thought that finding our way back to enjoying sex without a barrier was kind of the point. Even the popular slang for sex without condoms, "barebacking," evokes some kind of deviant sexual pathology. The entire history of human sexuality would suggest otherwise.
I watch the absurd finger-pointing today, the naïve segregation of positive and negative, the lack of empathy granted to human failings, the tendency of the newly infected to call the police before they call a doctor, the fracturing of the advocacy efforts built over decades, and I weep for the community we once were.
***
Our hand-wringing over how to engage young people bemuses me, particularly our morbid fascination with aggressively foisting upon them the horrors we once endured, as if clubbing them with fear will somehow make them rethink their youthful transgressions. Our heartbreaking past is important history that should be preserved. It is not a prevention strategy.
Trying to imprint our life lessons on the young is a fool's errand practiced without effect for millennia. I have never walked up to anyone who served in Vietnam and asked him to sit down and tell me all about it. I may respect the elderly soldiers in Veterans Day parades, but whatever post-traumatic disorders or multiple losses we may share fail to unite us. I watch them roll by in wheelchairs, festooned with medals and shriveled into nothingness, and then I have the audacity to wonder why younger gay men don't consider my life experiences relevant.
Our influence as long-term survivors may be limited, but we can find meaning and engagement as cultural elders and mentors. To whatever degree younger people are receptive, we have so much to offer about the nuances of treatment, the various side effects and the failings of the pharmaceutical complex that we have rallied against so effectively through the years.
Regardless, nothing should deter us from being of service to one another. We must support the emerging networks of other survivors and work to find solace in our shared history. We are a displaced segment of a community that once ministered to us. Our bond is vital to finding solutions to the issues we face as an aging population.
As wearying as our battles have been, as unwelcome as we may sometimes feel in the modern advocacy movement, we have plenty to contribute. We had better do it while we still can.
I am sensitive to the passage of time because I have seen lives with great promise left unfulfilled. I may no longer fear dying, but I am sorely afraid of not taking full advantage of these precious additional years that were once unimaginable. Regrets, the things unsaid and undone, are what frighten me and urge me onward.
The mysteries of life and time will be revealed in due course: to the woman on the bus grieving her singular loss, to those who would howl at the moon over behaviors they do not understand, to survivors grappling with the meaning of tragedy, to young people negotiating the sexual terrain, to you and to me and to all the rest.
Enlightenment awaits. All we have to do is blink.
Mark
(This essay appeared in the June, 2015 issue of POZ Magazine and is shared with their permission. Today is HIV Long-Term Survivor Awareness Day.)
Tags: advocacy, Aging, aids, barebacking, criminalization, culture, family, gay, gratitude, help others, hiv, lipo, meth, physical, physician, politics, PrEP, recovery, Recreation, research, serosorting, Sexuality, stigma, testing
Posted in Family and Friends, Gay Life, Living with HIV/AIDS, Meth and Recovery, My Fabulous Disease, News, Prevention and Policy | No Comments »
Thursday, June 2nd, 2016
The issues of race, gender and privilege crackled through the recent HIV Is Not A Crime (II) conference like a live wire, throwing sparks at every turn. From the main stage to the hallways, attendees called out white classism, the utter failure of the criminal justice system (unless its purpose is solely to imprison black men), and what it truly means to be an ally of marginalized communities.
It was at turns exhilarating and a little unnerving. White male advocates like myself might have lost our bearings from time to time, wondering why we felt self-conscious at a conference devoted to an issue we care deeply about. No matter. The anti-criminalization movement is largely populated by women and people of color, and their job isn't to make me comfortable (activism rarely is). Changing laws that imprison innocent people living with HIV is the goal, along with condemning the social and legal systems responsible.
HIV advocacy has always been driven by those with the most to lose. An argument could be made that gay white men, now decades after the plague years, have increasingly exited the activism scene and are off somewhere getting gay married and enjoying access to HIV treatment and PrEP. Left behind to do the heavy lifting are women and people of color. They have been core advocates in the fight all along, of course, but have had to watch as other populations got what they came for and then peeled away.
If you go with that thesis, then the prominence of women and people of color at HIV Is Not A Crime is as bittersweet as it is triumphant.
Produced by The Sero Project and the activism powerhouse Positive Women's Network USA, the conference served as a "training academy" for advocates working to reform or repeal State-wide HIV criminalization statutes, and the work of organizers is a testament to our common bond: the empowerment of people living with HIV, speaking about ourselves, for ourselves.
The intersections of race, gender, and sexuality were given as much weight as strategy sessions on working with legislators and lawyers, and the program repeatedly drove home the fact that criminalizing behaviors related to specific groups of people is as American as apple pie. Plenary speakers included advocates for women (including transgender women), current and former sex workers, immigration reform and drug legalization advocates, and, most powerfully, people who have been prosecuted under HIV criminalization statutes.
My video coverage of the HIV Is Not A Crime (II) Training Academy provides a glimpse of demographic landscape the conference offered, even if I managed to chronicle remarks by elevated HIV advocate Mary Fisher while not capturing enough of the electrifying words of grassroots activists like Maxx Boykin, Ashton P. Woods, and Marco Castro-Bojorquez, or criminalization survivors like Ken Pinkela and Monique Moree (add them to your Twitter feed anyway). My special thanks to Nicholas Feustel, a Berlin filmmaker who is creating his own film about the conference, for allowing me to tag along during his interviews (and take advantage of his awesome lighting).
It is tough to describe the experience of being on the campus of University of Alabama in Huntsville with these fierce advocates for four days, living together in dorms and taking our meals in the cafeteria. HIV Is Not A Crime may be the most perk-free conference any of us have ever experienced, with no exhibit hall or pharmaceutical sponsors bearing swag bags, and I don't believe we would have it any other way.

For more information on HIV criminalization, and why this continues to be the defining moral HIV issue of our time, I urge you to visit The Sero Project for video interviews with those who have been prosecuted and a state-by-state map of HIV statutes.
Meanwhile, my friends, please be well.
Mark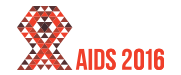 p.s. Speaking of conference coverage, I'm thrilled to announce that I will return to the International AIDS Conference for AIDS2016 in Durban, South Africa in July. My video blog coverage is sponsored by MSMGF and will appear on their site as well as TheBody.com. I look forward to bringing you the sights, sounds, breaking news, and most especially the people that make the bi-annual conference so memorable. Look for more details very soon.
Tags: advocacy, aids, barebacking, conferences, criminalization, gay, hiv, physical, politics, PrEP, serosorting, Sexuality, stigma, testing
Posted in Living with HIV/AIDS, My Fabulous Disease, News, Prevention and Policy | 1 Comment »
Tuesday, April 12th, 2016
Stigma is insidiously quiet. It is conjured in the mind, born of discomfort and fear, and then it is projected at "the other" among us. It judges them and isolates them. And it happens without a sound.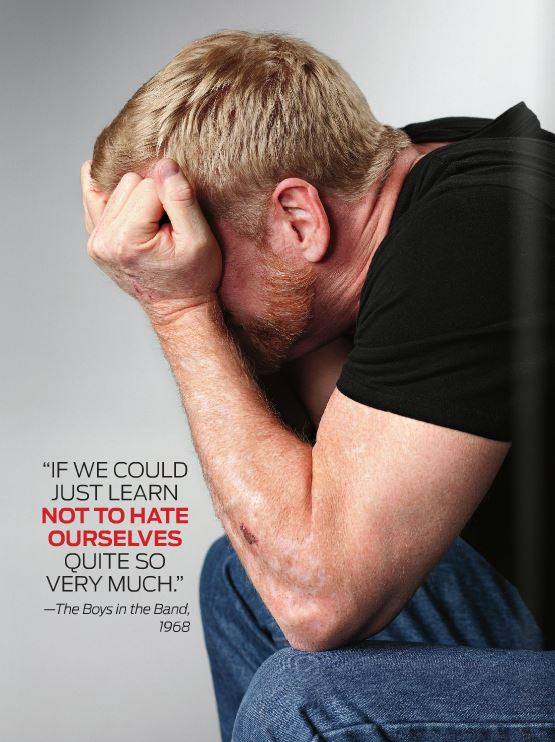 Stigma lets us take comfort in seeing things in others about which, we believe, they must be ashamed. It is a lazy way to feel better about ourselves—and therefore a popular human activity—and gay men are remarkably good at it. So many of us survive childhood taunts that by the time we come of age we have developed fairly lethal claws of our own. We know how to hurt others before they can hurt us.
But when the AIDS pandemic began over 30 years ago, gay men learned that whatever cleverness we possessed was no match for a crisis that questioned nothing less than our existence on this earth. Churches said we were damned. Politicians wanted us quarantined.
Gay men prefer to remember the earliest days of AIDS as a heroic time, and there is no doubt that many of us behaved that way, but stigma also was a fearsome, daily aspect of our lives in the early 1980s. Heterosexual parents were not the only people disowning someone with an AIDS diagnosis. Gay men also were driven by ignorance and fear. We kicked out our sick roommates. We refused to give them manicures or cut their hair. We turned away from their sunken faces at the neighborhood bar, when they had the guts to show up at all.
Once the initial hysteria subsided and the virus and its routes of transmission were identified, stigma between gay men calmed somewhat, if only because there was so much work to be done to care for the dying. Our brothers with AIDS were not so much stigmatized as pitied for their loss of dignity and humiliating deaths. They were tragic victims, exalted as martyrs.
Until they weren't. With the advent of breakthrough treatment in 1996, the dying nearly stopped in its tracks. Patients got up from their deathbeds and rejoined the living. There were cheers all around. Within a few years, even the word "AIDS" had nearly disappeared from the gay lexicon.
Those former patients, and the many gay men with HIV to come after them, had no interest in playing tragedy, or in being wizened and terminal and predictable. They wanted to take their rightful places in our social scene, to date and fall in love, to enjoy the bars and the clubs and the house parties. They wanted to laugh and dance and live.
And fuck.
And that is when, in the deviously quiet way in which stigma operates, all hell broke loose. We built social fortresses to separate Us from Them. We didn't have to bother labeling one another because the disease did it for us, creating an HIV hierarchy that started with "positive" and "negative."
The more HIV treatments improved, the wider the viral divide became. Our mutual resentments and jealousies worsened. As the physical scars of AIDS faded—the skin lesions, the wasted faces—our anxiety level rose as HIV status became less apparent. You can just imagine the frustration of the discerning gay man, no longer capable of telling the positive from the negative. Where's the comfort of stigmatizing someone when you can't tell who they are?
Today, our attitudes about HIV and other gay men range from self-righteousness to outright contempt. From whatever our vantage point, we have shamed and stigmatized everyone else into a corner, and the result is a community in revolt against itself. We are a snake eating its tail.
It might be easy to doubt this gloomy view of the gay community. None of us like to believe ourselves guilty of treating "the other" badly. The only thing we admit for sure is that we have been mistreated and misunderstood. Our self-interest is telling.
Maybe the problem is that, beyond the convenient anonymity of online hookup sites or mobile apps, you don't usually see HIV stigma in all of its black-and-white ugliness. You don't hear its voice.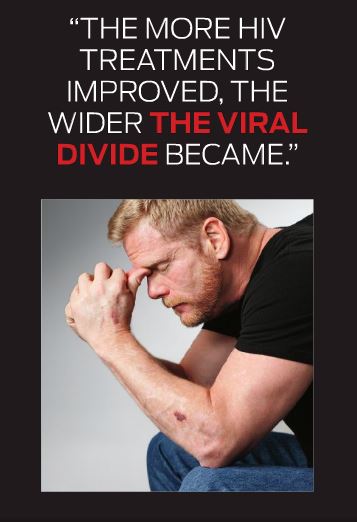 Listen closely to the ugly words of stigma. A special version even exists for the newly diagnosed.
Gay men who get infected today are out of their minds. They are the failed ones, the grave disappointments, the apathetic, the careless, the irresponsible. They spit upon the memories of our courageous dead. They have no respect for our history, for our monumental tragedy.
We might make motions to comfort them, but it is the kind of patronizing back-patting that we reserve for the truly stupid. We tell them they will be fine, really, and we don't look them in the eyes for very long. Our weary judgment shows.
Never mind that they are guilty of nothing more than being human, of being in love or getting drunk or trusting the wrong person or saying yes when they should have said no. Their weak excuses will be met with furrowed brows, and their dating life will wither. They will be marked and socially downgraded. They should be ashamed, and something inside us hopes that they are.
Do you hear it? Keep listening. There is so much more to say.
Before long, those newly diagnosed will join the promiscuous ranks of sexually active HIV-positive men. They are the unclean ones, the barebackers trolling the Internet, the murderers with tainted blood on their hands, the crystal meth addicts lounging in bathhouses with the door ajar. They are the unrepentant, the whores, the vile merchants of death.
Never mind that these men struggle to disclose their status, that they are routinely rejected socially and sexually, that their waning self-esteem is being strangled by our judgment, that sometimes their lives feel so forsaken they settle on whatever community will have them. The fact that stigma and depression often lead to escapist behavior is of no interest to us. We fear they could be having more sex than we are—hotter sex maybe—and the chance it might not be hurting anyone is infuriating. They should be ashamed, and we will make damn sure that they are.
The lowest rung of the gay HIV hierarchy is inhabited by older gay men who have lived with the virus for decades. They are the dependent ones, the sunken-faced humpbacks cashing their disability checks and wiling away their days sipping coffee in Café Disabilité. They are the aging invisibles and the sexually worthless.
They try to mask their feeble wasting with testosterone injections and protein shakes and facial fillers, but we know the truth. We see. They remind us of our darkest days, these unwelcome relics, and though we ignore them their haunting persists, in the daylight of the grocery store and the darkness of the bars. We avert our eyes and anticipate their extinction.
Never mind that they were among our earliest activists, our courageous long-term survivors, the men who scrawled words like "empowerment" and "advocacy" across the bureaucracies of their time. Forget that they have seen death in obscene quantity, that whatever joy they possess is a triumph of spirit. They should be ashamed, but we don't regard them with enough interest to care.
Do the words sound familiar at all? Do you hear the voice? It isn't nearly done.
Take a hard look at HIV-negative gay men. They are the superior ones, the corrupt morality police, the hypocrites, the gentlemen in waiting. Above all else they are the supremely lucky, because they can't possibly live by the crushing code of conduct they impose on the rest of us.
They reject us as damaged goods. They promote how "drug and disease free" they are. They publicly advertise their outdated HIV results. They tell us we would make better friends than sex partners and then they don't call again. They find clean, disease-free love with other, similarly superior men so they might have a life out of reach of the great unwashed.
Never mind that they have successfully avoided infection thus far, that they have buried friends and comforted lovers, that they withstand the unnerving ritual of HIV testing and worry about whether or not they will pass or fail. And please, pay no attention to the fact that they fear HIV stigma at least as much as positive men do, which is one compelling reason they hold tight to their negative status with such fervor.
None of their circumstances can excuse their indictment of the rest of us. We marvel at their lack of shame, and wonder bitterly if their attitudes might change if they became infected.
At least they don't suffer the same wrath as do HIV-negative men taking Truvada, the HIV medication used as a pre-exposure prophylaxis, or PrEP. They are the traitorous ones, thumbing their noses at their elevated negative status by intentionally dipping themselves in the viral soup of casual sex. They are obviously barebacking infected guys or they wouldn't be popping pills that blunt the consequences of being a poz-loving slut.
And God help those who don't admit they are infected and have sex with a negative person, because they are the criminal ones, the terrorists, the dangerous liars who must pay dearly for what they've done. They belong in jail and off the streets, like drug dealers and rapists.
Never mind that, for reasons we all well know, they can't always bring themselves to disclose, that they may use condoms, that they may be adherent to their meds and undetectable, and that no single case of an undetectable person transmitting the virus has ever been verified. Disregard the fact that conservative lawmakers and prosecutors are more than happy to exploit our thirst for vengeance and lock up some diseased fags who dare to have sex at all. Forget that during the first years of AIDS, when the virus reliably killed you, those who became infected took personal responsibility and called their doctors to start treatment and not the police to press charges.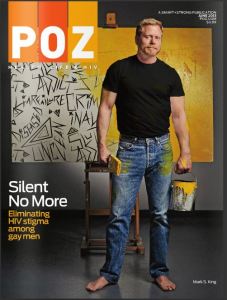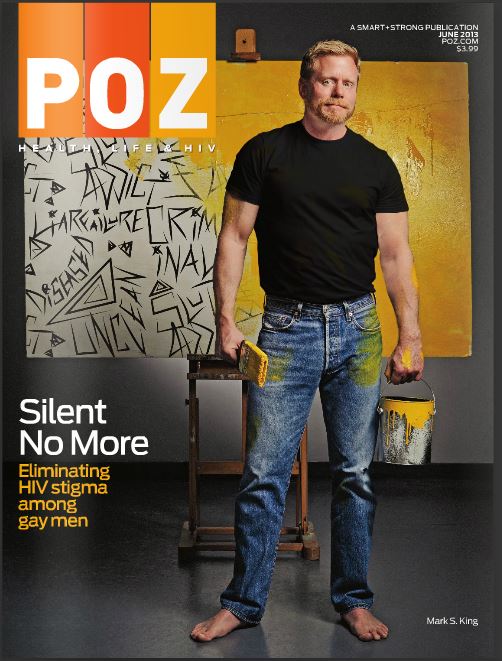 That is the sound of stigma. It is bitter and rageful and terribly afraid. I can hear my own tones in it, like a voice in a chorus, when it says the words I would never admit to thinking. Do you hear your own?
Gay men have known since the AIDS pandemic began that empowerment is the antidote to stigma, that the more proactively we approach our health care and build support networks, the less stigmatized we feel. The answer lies in our refusal to be marked and shamed. But our own community challenges us at every turn.
Stigma operates exactly like the deadly virus we claim to oppose: It infects pieces of us and then turns those factions against the rest, until the entire body is weakened and vulnerable. We all know how that process ends.
That is what the gay community has become. We are AIDS itself.
When HIV disease is over—and some day it surely will be—our jubilation will be beyond all imagining. We will have finally put an end to the health crisis that has plagued us for generations, a crisis that polarized nearly everyone, most particularly us as gay men. And once the celebrations fade, another equally important moment will come.
We will take a look around at our friends and lovers on both sides of the viral divide—at all of our brothers whom we stigmatized for one reason or another—and our old judgments will be transformed to a deep regret. Hopefully, in that moment, a certain kind of grace will emerge. We will clearly see the deep, private wounds of HIV stigma, and we will finally allow that we are all simply and imperfectly human. And then everyone will have some explaining to do.
It wouldn't be too soon for that moment to happen now.
Mark
(This article originally appeared as a cover story in the June, 2013 issue of POZ Magazine but has never been posted on my blog until now. It remains one of my proudest moments as a writer. You can view my remarks about writing this piece, presented at the 2013 International Conference on Stigma, here. Photos: Jonathan Timmes Photography.)
Tags: advocacy, Aging, aids, barebacking, culture, family, gay, gratitude, help others, hiv, physical, physician, politics, PrEP, recovery, Recreation, serosorting, Sexuality, testing
Posted in Gay Life, Living with HIV/AIDS, Meth and Recovery, My Fabulous Disease, Prevention and Policy | 4 Comments »
Friday, April 8th, 2016
In a bizarre press release issued by AIDS Healthcare Foundation (AHF), the $1 billion dollar agency has offered "no interest loans" to assist Baton Rouge HIV non-profits who are suffering financially as a result of being sued by AHF. Yes, their circular logic is exactly that absurd.
AHF is like a wife beater who offers the victim a few bucks for makeup to cover the bruises.
The fantastically weird offer comes in response to a thundering public outcry after it was revealed that AHF, dissatisfied with their Ryan White Care Act funding in Baton Rouge, filed suit against the city and parish of Baton Rouge as well as the local non-profits agencies who also received funding – even though those agencies play no role in the disbursement of funding and are without resources to defend themselves.
AHF is "dismayed," according to their release, that as a direct result of their lawsuit, the City of Baton Rouge chose not to execute funding contracts that would have gone into effect on March 1st, while waiting for an initial hearing to be scheduled. Services provided by local agencies since March 1st have gone without reimbursement, placing a financial strain on the agencies and risking service provision to people with HIV.
Kim Hood, Chief Operations and Compliance Officer at the HIV/AIDS Alliance for Region Two (HAART), one of the local agencies being sued, isn't buying the loan offer for one second. "If AHF is in such a fantastic financial position to be so magnanimous as to offer loans to agencies that have been doing this work for more than 20 years," she said, "then they don't need Ryan White funding."
"They have no intention of making any loans," Hood continues. "I fail to see the purpose. If they loan me the entire amount I am supposed to get from Ryan White, how am I supposed to pay it back if they are successful in their lawsuit, which would take away funding from us?" Hood says that, rather than devoting time to managing care for HAART clients, "I have been spending my day drafting a response to a temporary restraining order filed by AHF. Their claims are laughable."
Reached by phone for comment, AHF Director of Communications Ged Kenslea was not able to provide further information on the proposed loans, saying only that "we are in that process now." When asked why, if AHF was concerned about the financial hardship of the local non-profits, they didn't simply remove those agencies from their legal proceedings, Kenslea said it was a "legal question" and referred it to AHF's legal counsel, who was unavailable for comment.
"We are attempting to hold the parish accountable for an inequitable process," Kenslea managed to say before abruptly ending the call.
Hood vehemently disagrees with that assessment, or that the parish "abused its authority when awarding contracts," as claimed by the AHF press release.
"We don't always agree with the monies allocated," Hood said. "But we trust the entities who are charged with making these decisions, because they have the most information about where the need is.  We don't sue the city."
Hood believes that AHF has far greedier motives for its actions. "This is not about patient care," she said, "this is about the 340b drug pricing program. An AIDS organization that is providing medications that encourage viral suppression is eligible for this program. The program offers a substantial profit on these medications. AHF didn't get funded in the category that would have benefited them most from this program. It's very lucrative."
Hood further believes that AHF has shown no regard for the local Ryan White process, which typically awards smaller amounts to first-time grant requests, and then increases those awards as the agencies demonstrate they are good stewards of the funding. "The service organizations in this market have been good stewards of those dollars for more than 20 years, working together and being good partners with one another. AHF has not been a good partner, either in this market or in any other market I am aware of."
"Every local agency named in the AHF lawsuit works together and makes referrals to one another.  It creates a continuum of care. The city and parish know these things, and take them into consideration."
"Just because AHF has come into this marketplace and bought up HIV practices to create a large patient population does not mean they are entitled to this funding, over those of us who have been doing this work for years" says Hood. "I find that offensive."
Hood bemoans the fact that AHF dragged her agency and others into their legal wranglings. "They didn't have to name all the other recipients.  They don't want us spending any of the money they think they're going to get their hands on."
AHF presumably remains dismayed. Dismayed, I tell you.
Mark
Tags: advocacy, aids, hiv, physician, politics
Posted in Living with HIV/AIDS, My Fabulous Disease, News, Prevention and Policy | No Comments »
Wednesday, April 6th, 2016
In a profoundly troubling lawsuit against the City of Baton Rouge and local HIV/AIDS non-profits, the AIDS Healthcare Foundation (AHF) has forced federal funds to be withheld while AHF continues their litigious temper tantrum over not receiving a Ryan White Care Act grant award they requested. The vindictive action poses a real and present danger to services being provided to people with HIV in the area.
AHF, also known as The Walmart of AIDS, did not simply sue the city of Baton Rouge (the government entity responsible for the grant process). In an insanely destructive move, AHF also included in their litigation the local non-profit agencies that received funding — even though those agencies play no role in grant disbursement (read the nauseating lawsuit here).
As a result of this intimidating legal stunt, the city has voluntarily paused their contract process until a hearing can be held (contracts to agencies were due to be executed on March 1st).  That means local grantees are not able to seek reimbursement for services they are providing right now to people living with HIV.
AHF, with an estimated $1 billion annual budget and led by its universally reviled CEO Michael Weinstein, had requested $1 million in Ryan White funding. They were granted $66,000, with the remainder awarded to established local agencies that have been providing services for years. This was the first Ryan White grant request in Baton Rouge by AHF, which crept into the area two years ago after buying an HIV practice and setting up shop with HIV/STD testing services.
"This hurts our clients," said Matthew Valliere, CEO of Capitol City Family Health Center, one of several local service providers named in the lawsuit. "For AHF to put us as party to their litigation, it is shocking. And it may put a financial strain on our organization."
That may be exactly what AHF has in mind. The largest provider of HIV services in the world is known for a long and colorful history of suing anything that moves. In one city after another, AHF has entered the marketplace and then either gobbled up local agencies or sued for a bigger piece of the federal funding pie. Just ask the local services providers in Dallas or West Palm Beach, cities which have faced similar AHF action.
In Baton Rouge, funders have had no choice but to withhold the execution of contracts until a hearing can be held on a temporary restraining order request filed by AHF. The hearing may not happen until May and perhaps later. In the meantime, local agencies must hold their breath and hope they will eventually receive their original grant award – while providing services out of their own pocket for as long as they are able.
For Family Health Center head Valliere, that means an average of $40,000 worth of monthly services is not being reimbursed to them as expected. "This is a bullying tactic," he said. "We will find a way to continue providing services, but I hope it doesn't go on too long."
The HIV service agency CrescentCare Health (formerly NO/AIDS Task Force) is based in New Orleans but has a small satellite office in Baton Rouge. Even though they only receive grant monies in Baton Rouge for providing legal services – a service for which AHF did not even apply for funding – the agency has been named in the AHF lawsuit.
"We don't have funds devoted to defending ourselves against a lawsuit," said CrescentCare director Noel Twilbeck. "We never expected that we would get sued. Legal fees will have to come from unrestricted funds that would otherwise go to programs like primary medical care."
Twilbeck said that CrescentCare considered trying to remove itself from the suit, but "we are standing in solidarity with our Baton Rouge friends." He also finds it "laughable" that the AHF lawsuit contends the behemoth agency is suffering "serious and irreparable damage" because they didn't receive the funding they requested.
"This is a bully trying to get their way," Twilbeck said, pointing out that AHF made a reported $15 million in profits in 2012 in the United States alone. "Fortunately, the Baton Rouge agencies are coming together on this, because they view AHF as a predator and a bully."
The Louisiana AIDS Advocacy Network (LAAN) has released a statement that is harshly critical of the AHF suit while spelling out its potentially chilling effect on people with HIV. "No state funds are available for HIV services," the statement reads in part, "which make these federal funds vital to the lives of people living with HIV. Delaying these contracts could mean that people living with HIV, especially those without other resources, could miss doses of their medications, not be able to go to medical appointments and not see medical providers.  All of these can be potentially life threatening to individuals living with HIV."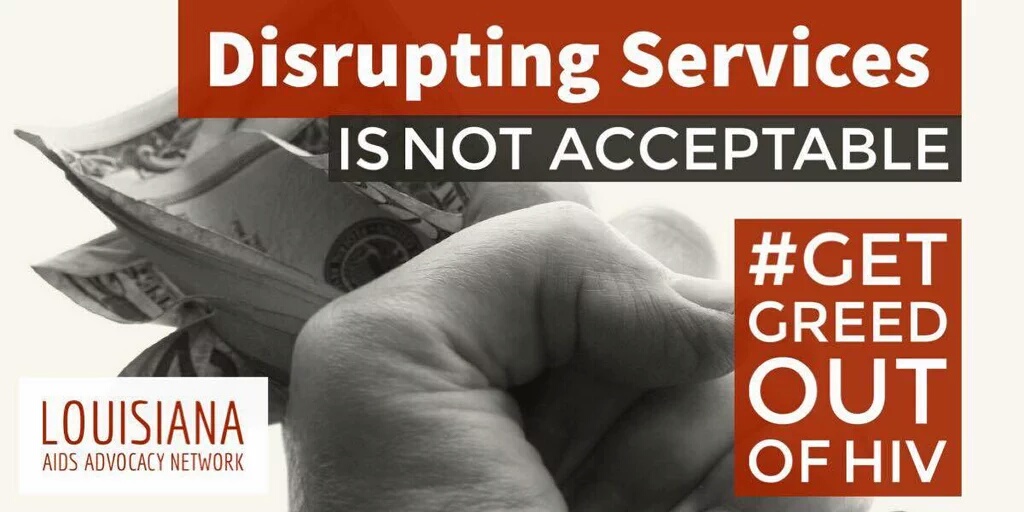 LAAN is urging people to contact Baton Rouge Mayor Kip Holden (email: mayor@brgov.com phone: 225-389-3100) to express concern that delaying Ryan White funds will negatively impact people living with HIV.
Baton Rouge has been the victim of an AHF hissy fit before: last year, AHF withdrew its funding support at the last minute for a state-wide HIV advocacy event because one of the committee members is involved in a whistleblower lawsuit against them. AHF reinstated its support after their actions were exposed by My Fabulous Disease. All this nonsense is in addition to AHF's misleading and discredited opposition to pre-exposure prophylaxis (PrEP).
In other news, AIDS Healthcare Foundation will be opening facilities in Baltimore, Maryland, by the end of this year. Now would be a good time for local agencies to find an attorney that has pro bono availability and a strong stomach.
Mark
Tags: advocacy, aids, hiv, physician, politics, testing
Posted in Living with HIV/AIDS, My Fabulous Disease, News, Prevention and Policy | 1 Comment »
Tuesday, February 23rd, 2016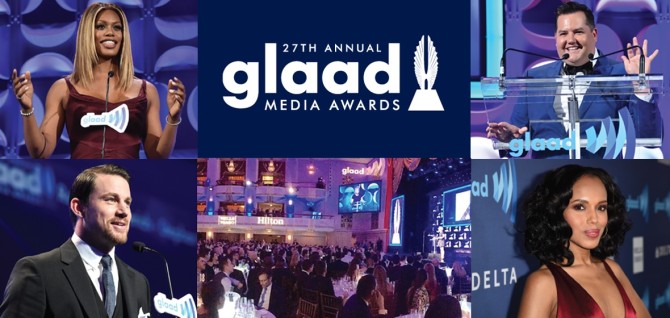 Chalk one up for the little guy.
After community-based LGBT media and independent bloggers loudly and unanimously decried GLAAD's decision to eliminate their "Outstanding Blog" award this year, the national media watchdog group released a statement last week apologizing for the omission and vowing to bring back the award in 2017.
That did not appease LGBT media advocates like myself, who appreciated GLAAD reinstating the award but strongly objected to the one year wait. In this digital landscape, we argued, why could there not be a fast nomination and selection process so that a blogger would be recognized at the 2016 awards?
GLAAD has now reconsidered their reconsideration.
Today, GLAAD communications director Seth Adam announced that this year, at the GLAAD Gala San Francisco, LGBT bloggers as a group will be honored for our contributions to the media landscape.  From his statement:
In addition to reinstating the Outstanding Blog category at the 28th Annual GLAAD Media Awards, to be held in 2017, GLAAD will also be recognizing the contributions of the LGBT blogging community at this year's GLAAD Gala San Francisco, which honors innovators in the Bay Area who advance LGBT acceptance through tech and new media. GLAAD will bring at least one LGBT blogger to the event to represent the blogosphere and accept the recognition. Additional details to be announced this fall. We're greatly looking forward to paying tribute to the critical work of LGBT bloggers in this on-stage moment.
It is a gracious and satisfying solution to a month of frustration, and GLAAD is to be commended for listening to community feedback and responding in a positive manner.
The initial elimination of the Outstanding Blog award, which has been bestowed by GLAAD for the last five years, caused an uproar because, as I wrote in a blog post for POZ.com,  it was the only truly grassroots category at the GLAAD Awards. It celebrated bloggers, lone first-person voices that speak to our experience as people with HIV, or lesbians or as gay parents or transgender people or most everything else the LGBT spectrum has to offer.
Moreover, bloggers often break news and highlight hidden stories that are then used as a resource for larger media outlets. At any rate, Outstanding Blog was the only category that honored independent LGBT writers and advocates among a star-studded roster of nominees from film and television.
In defending their earlier decision to cut the category, GLAAD explained that bloggers were welcome to compete in other categories such as digital journalism, pitting them against outlets such as MSNBC and The New York Times for a spot among nominees. That did not sit well with LGBT media advocates.
Blogger Alvin McEwen (Holy Bullies and Headless Monsters) and I drafted an open letter to GLAAD expressing our dismay over the situation. With the immediate support of writers like Will Kohler (Back2Stonewall) and Bil Browning (The Bilerico Report), the list of co-signers quickly grew to include people from across the entire LGBT media landscape. Within two days, GLAAD announced the Outstanding Blog award would return in 2017.
With this latest decision by GLAAD to honor bloggers in 2016, I am satisfied and grateful that they have acknowledged community concern and made a change to address it. It has been a gratifying bit of media activism that involved a lot of "little guys" standing up for ourselves.
While it is tempting to point out the irony of having to advocate against a national LGBT media organization with a mission to lift up our community, the fact is, all we can ask as advocates is that people take a second (or third) look at their decisions and remain teachable. GLAAD has done that. Lesson learned.
Thanks, GLAAD.
Mark
Tags: advocacy, culture, gay, gratitude, politics
Posted in Gay Life, My Fabulous Disease, News | No Comments »
Thursday, January 14th, 2016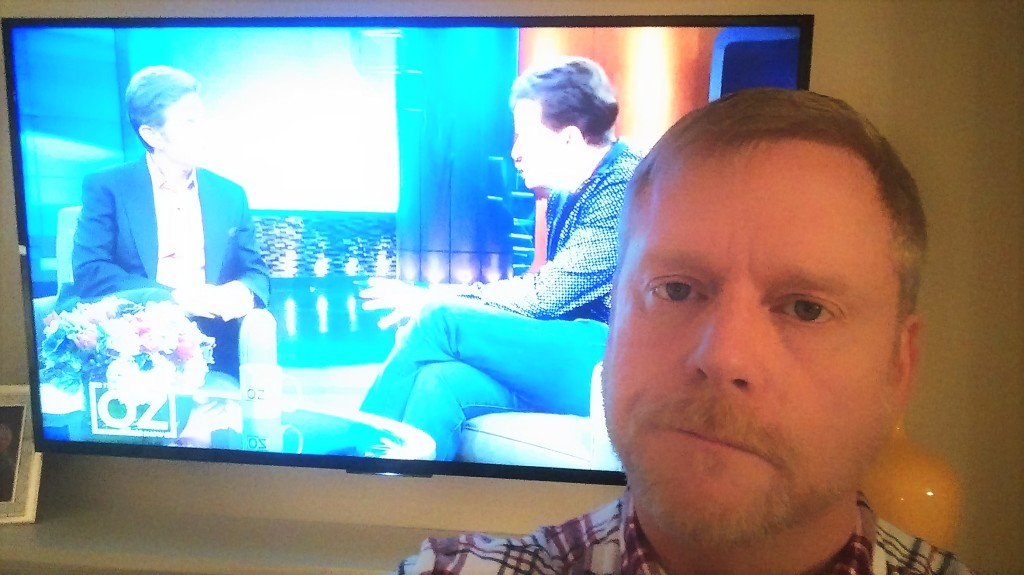 Dr. Oz has a very strange verbal compulsion. He can't stop making lame metaphors.
When taking an early morning jog with Charlie Sheen, in the first of their two-part interview for The Dr. Oz Show, the doctor sees metaphors everywhere. "You have to look down so you don't see how steep the hill is," he says as they putter upwards. "It's sort of like life, isn't it?"
Descending the hill sparks another metaphoric burst from the talk show physician. "It's always easier going downhill," he says to Charlie. "What's going downhill like now that you're public about your HIV?"
It became tough not to participate. Oh look, doctor. A rock. It's like the hard place Charlie has found himself. Or maybe it's the blunt instrument I will use to bash my head in after watching this inane, dangerously misinformed interview.
I had such high hopes. Charlie's coming out interview on The Today Show was as focused and informative as anyone could have expected from the troubled star. I was actually moved by Charlie's discomfort, and related to his obvious apprehension about making such a public disclosure. Better yet, the interview had the entire world talking about the meaning of "undetectable viral load," something I never saw coming and a great service to HIV education.
Well, it was great while it lasted. I am dismayed to report that Tiger Blood Charlie is back and he has gone rogue. And his Chasing the Cure! conversation with Dr. Oz might be the worst thing to ever happen to AIDS cure research, or at least the most irresponsible reporting about it.
But first, before the TV show bothers to get to the "provocative development in his search for a cure," we must wade through the first hour and tour the home of the we're-pretty-sure-he's-not-batshit-crazy-anymore star. He makes healthy shakes! He loves movies! He throws a baseball! Hey, there's the tastefully appointed bedroom where he banged and allegedly assaulted women!
Charlie does discuss his treatment and their side effects. "Poopy pants," he reveals. His advice is to wear black underwear. I intend to contact Treatment Action Group immediately to share this revelation.
To his minimal credit, Dr. Oz shows concern for the various addictions of his guest, from gambling to cocaine, but his light touch suggests this circus can't afford for the star to bolt. Never mind that Charlie claims he only stopped drinking once the Today Show interview was complete, and that he has tried to stop "hundreds of times" before. Appearing on national television is apparently much more therapeutic than finding the nearest rehab facility.
But on to the second hour, an in-studio interview with a live audience. This is where it gets really interesting — and gruesome and creepy and utterly insane.
Dr. Oz revisits Charlie's hard-partying lifestyle and then asks him more questions about the horrendous, terrible news that he tested positive. The sum of the conversation was that Charlie Sheen's diagnosis – and by extension, all of us living with HIV – is comeuppance for his crimes against nature.
But the best was yet to come. Finally, well into the second hour, Charlie reveals that his Chasing the Cure! led him not to actual experts in the field, but to Dr. Samir Chachoua, a doctor in Mexico about which little is known, except that he resembles Grizzly Adams after a hard night in Tijuana. Charlie had such faith in his quest that he stopped taking his medications in anticipation of seeing this nut.
And this Doctor of Quackery, in a phone interview with Dr. Oz, claims to have cured Charlie of HIV. "He's the first person in history to go HIV negative," says the Mexican madman, apparently unaware of the name Timothy Ray Brown. It's like a crazytown online denialist come to life. But wait, there's more.
Chachoua says, and Charlie concurs, that he drew blood from Charlie and then injected it into himself to prove his case, and that Charlie remained undetectable. Never mind that this was mere days after Charlie had discontinued his meds, which surely were still working in his bloodstream. The entire, bizarre scenario was like something out of American Horror Story: AIDS.
Back in the studio, Charlie's own doctors reveal that his viral load has spiked again. His personal physician pleads with Charlie to go back on his meds. Charlie sunnily agrees. "What, am I crazy?" he jokes, to scattered, confused applause. Thus ends his first chapter of Chasing a Cure!
I prayed that Dr Oz would then introduce someone from the American Foundation for AIDS Research (AmFAR) to preset real facts about the current state of cure studies. Wouldn't treatment activism icon Peter Staley make an excellent guest? David Evans from Project Inform? Please God, anyone. My prayers went unanswered.
Instead, Dr Oz turns from the actual physicians in the studio to pursue a far more important line of questioning. At this critical juncture in the interview, it was important to discuss movies.
"You describe your journey, chasing a cure for HIV," Dr. Oz says in his most empathetic voice, "in a way that is similar to your dad's journey in Apocalypse Now." I'm sure Martin Sheen watched with pride, knowing his film career had become relevant again. "Has your diagnosis with HIV brought you closer to him?" The camera moves in to Charlie greedily.
Somewhere Barbara Walters was rummaging through her penthouse for a rope to hang herself.
There were actually a group of HIV positive women in the studio that day, some representing Positive Women's Network, and during the taping they were given the opportunity to offer what was undoubtedly some much-needed perspective. But evidently they had nothing to say about Apocalypse Now or they were really bad at metaphors, because the segment was cut from the broadcast.
Charlie Sheen isn't going anywhere soon. There is always hope he may regain his senses and become the high-profile cure advocate we need. But what we are currently witnessing is the exploitation of a deeply troubled man with multiple addictions.
Whether Charlie Sheen follows the path of other distressed celebrities, be it recovering addict Robert Downey Jr. or the very dead Amy Winehouse, remains to be seen.
Mark
(This piece originally appeared as one of my blog postings for POZ.com — Mark)
Tags: advocacy, aids, culture, help others, hiv, physician, politics, recovery, research, testing
Posted in Living with HIV/AIDS, Meth and Recovery, My Fabulous Disease, News, Prevention and Policy | No Comments »
Wednesday, January 6th, 2016
They come from nearly every corner of the world. They are engaged in local communities and on the international scene. They include mothers, artists, a fugitive, a performer, and a drug smuggler. They are speaking out, acting up, and in some cases risking their personal safety and liberty.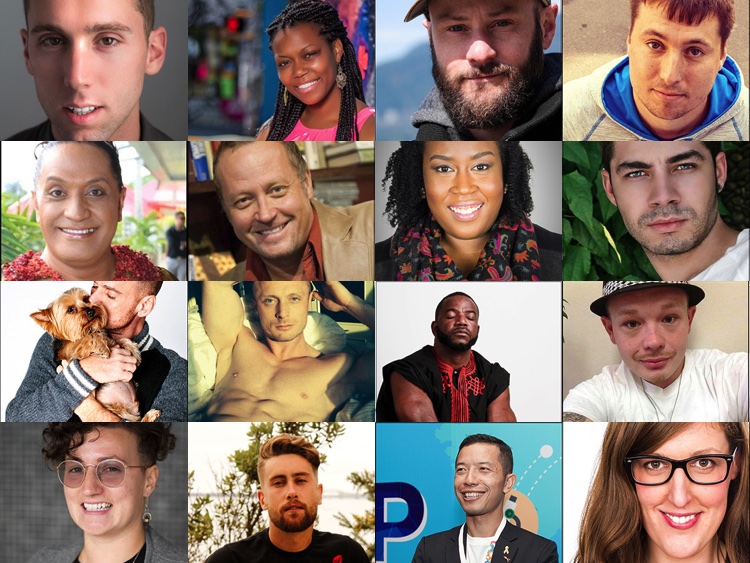 (Photo illustration courtesy of PLUS Magazine.)
They are the 16 HIV advocates to watch in 2016, and they inspire and humble me. It is such a privilege to share their stories with you and highlight their important work. Their twitter handles and other social media links are included whenever available; I urge you to follow them so these advocates can inspire you all year long!
And now, it is my honor to present…
Joshua Middleton
Big Bear Lake, California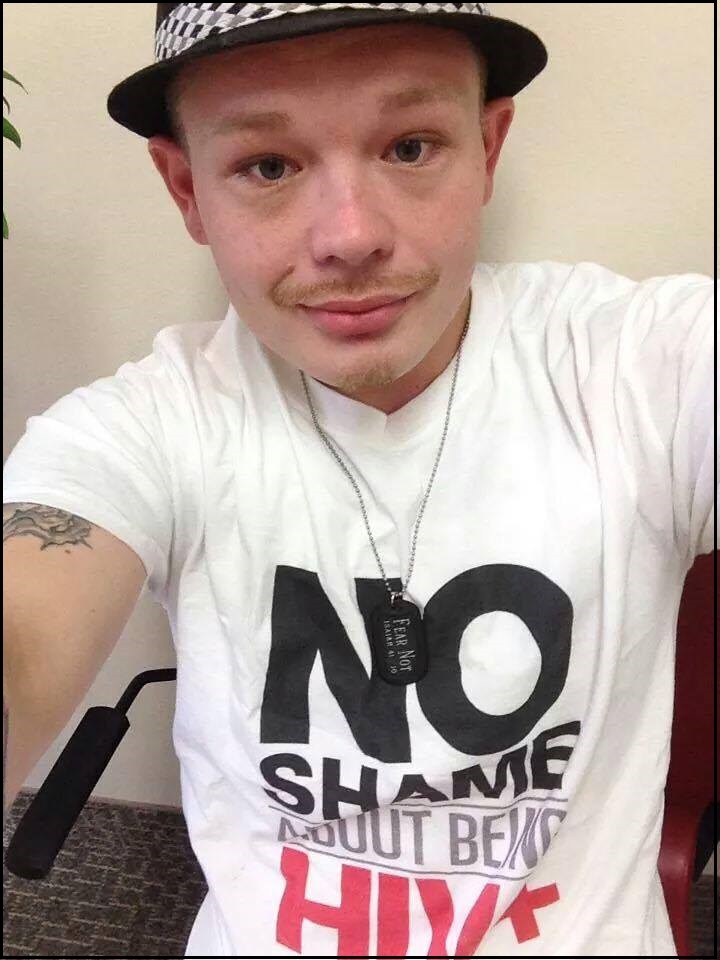 Straight men living with HIV aren't unicorns. They do exist. But being public about their status means facing an additional layer of ignorance. Joshua Middleton has every intention of changing that. "I'm putting a face on the heterosexual HIV positive male that is often silent in this fight against HIV," says the 25-year-old Californian. "I want to show the world that there is always hope."
Joshua has started his own blog, contributes to TheBody.com,  and has dived into the HIV advocacy arena with vigor and youthful enthusiasm. He has become an avid supporter of PrEP, uses his fluidity in multiple languages to share HIV messages, and wants to pursue a law degree for the express purpose of defending those being unfairly prosecuted by HIV criminalization laws.
"He is a loving soul," says Maria Mejia, the popular social media personality and HIV positive advocate. "He represents a new generation of activist and I am always so proud to see a young heterosexual male stepping out of the HIV closet."
"Sitting on the sidelines is not an option for me," says Joshua. "I'm going to be a driving force until the day when HIV becomes yesterday's news."
Kenny Brandmuse
Lagos, Nigeria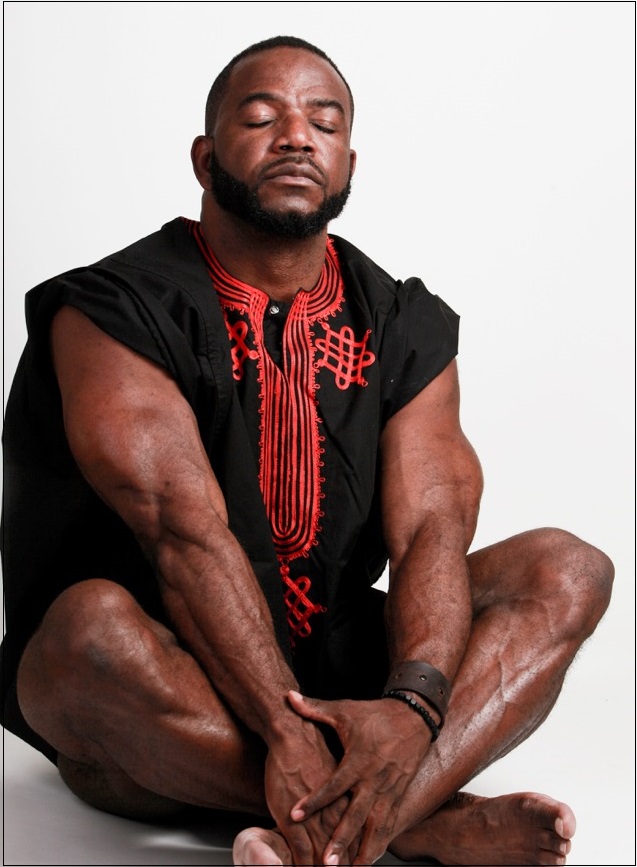 If and when Kenny Brandmuse returns to his home of Lagos, Nigeria, the reception might not be a welcome one. Shortly before he left two years ago (escaped might be a better word), he was receiving threatening phone messages from anonymous strangers. "They wanted me punished for my sexuality," says Kenny. "I was already being investigated by the court, and I had to stop attending the hearings because the unfriendly crowds outside the court were becoming larger."
The threat to his safety became too great, so Kenny managed to get to the United States by seeking an advanced degree at a Baltimore college. Then he found the ideal job – and a work visa – with the Baltimore Health department to design programs for gay black men that address HIV stigma. He loves the work but can't help but feel anxious about the future, once the visa ends. "It's like walking on needles," Kenny says.
Part of his troubles in Nigeria were due to Kenny being an outspoken gay men living with HIV. Kenny founded Is Anyone In Africa?, an online community for African gay men and those living with HIV. It has helped over 500 men and women receive care without fear of being outed since being launched only one year ago.
For 2016, Kenny has a simply goal: to see a more empowered gay community living in homophobic Sub-Saharan Africa.
Pioneering African gay rights clergyman Jide Rowland Macaulay, founding pastor of House of Rainbows, has a unique understanding of Kenny's journey. "Kenny coming out about his sexuality and HIV status has made many of us come to a place to be realistic and reconcile the odds against discrimination," Jide says. "As a child of Nigeria, he has by default positioned himself carefully as heroic, it is my hope that the nation would find in her heart to celebrate him."
Whether or not Nigeria is ready to celebrate the return of Kenny Brandmuse remains to be seen. His work visa expires in 2018.
(Photo credit: Olubode Shawn Brown)
Greg Owen
London, England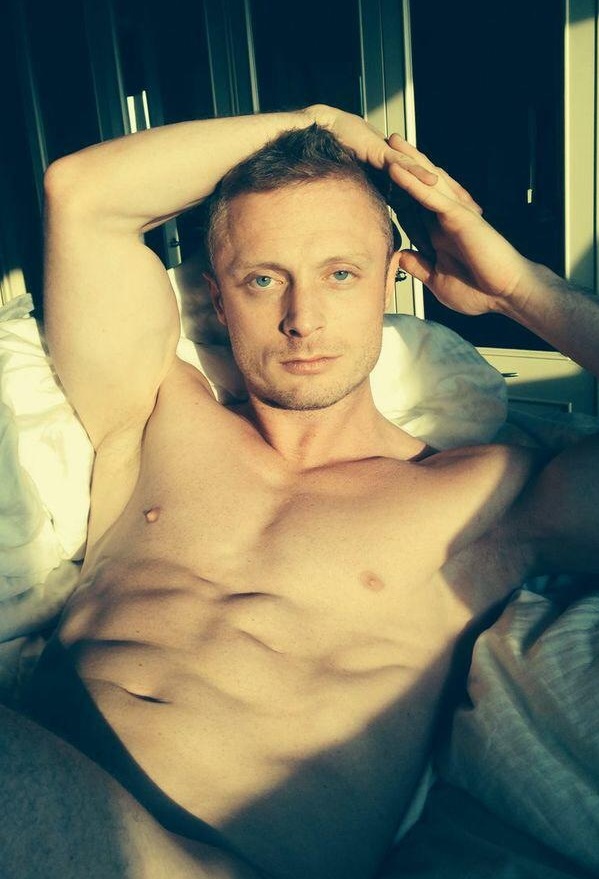 If the photo of Greg Owen strikes you as sexually provocative, then he's just doing his job. The London-based advocate likes starting conversations about sex. "It is incredibly important for us as gay men to remain not just sex-positive but to keep reaching and working towards a complete sense of well-being. Emotional, mental, sexual and social," says Greg. "When we are looking after ourselves, we become more resilient in dealing with the curveballs that life sometimes throws."
Greg faced a major curveball only months ago, when he decided to begin taking PrEP himself (because Truvada as PrEP isn't yet available in the United Kingdom, Greg acquired the drug from a friend who had stopped taking it as an HIV treatment med). Everything was in place, until Greg got tested before beginning PrEP and discovered he had become HIV positive since his previous test. His own decision to start PrEP was just a few months too late. His idea to write and share his own "PrEP Diaries" instantly became his "Diagnosis Diaries." His activism did not skip a single beat, culminating with his popular site, "I Want PrEP Now."
Gus Cairns, the enormously influential editor of AIDSMap, is duly impressed. "What I particularly like about Greg is that although he knows what he's doing, he is conspicuously not a saint," he says. "He knows instinctively that the best way to sell HIV prevention is via sex, not by finger-wagging about it. He lives his life rather nakedly in public and is both an inspiration to others but also, now and then, a burden to himself because of it. I follow his activist career with a paternal eye."
Joey Joleen Mataele
Nuku`alofa, Kingdom of Tonga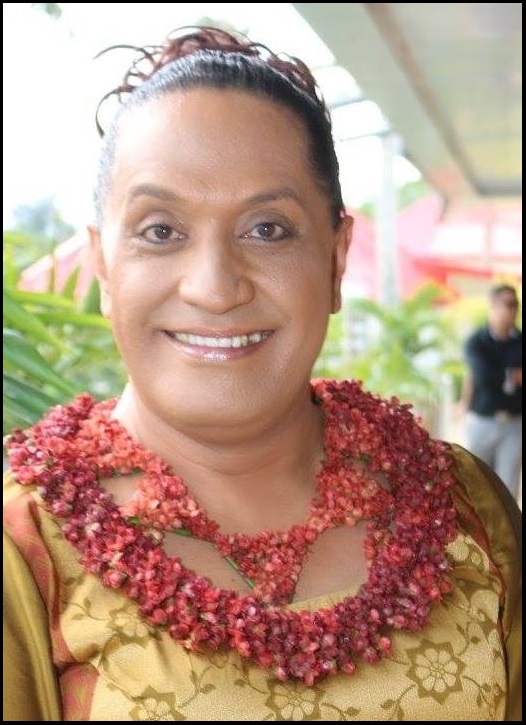 In Tonga, when a transgender person (known as "leiti") is seen walking down the street, someone might use a cruel shorthand to refer to them. They simply call them "AIDS." It is in that discriminatory environment that Joey Joleen Mataele founded the Tonga Leitis Association in 1992, and she hasn't stopped fighting for her community ever since.
An active figure on the HIV awareness scene, Joleen has witnessed firsthand the harassment and discrimination suffered by LGBTIQ people in Tonga and the South Pacific. But Joleen had a not-so-secret weapon: her own visibility as a singer and entertainer. "The culture of the pacific is open to humor, song and dance," Joleen says. "So, I founded the Miss Galaxy Queen Pageant to raise awareness and to support our community." The pageant event became an enormous phenomenon, raising crucial funding and even garnering the support of Her Royal Highness Princess Salote Lupepau'u Tuita.
Joleen, who is also raising five adopted children at home, is just as ambitious in her goals for 2016. "I want to strengthen the Tonga Leitis community advocacy to effectively address the health, rights and well-being of Tongans and Pacific Islanders of diverse sexual orientations and gender identities," she says, "and to provide an inclusive environment that celebrates diversity in all forms."
"Joleen has been a beacon of hope for those living with HIV and AIDS in the region," says Resitara Apa, former secretariat of the Pacific Diversity Network.  "She works to ensure that the people of Tonga are educated about HIV so they stop discrimination and start caring and loving those living with HIV. Keep an eye out for her in 2016 and see her make changes for those who have no voice."
Kamaria Laffrey
Winter Haven, Florida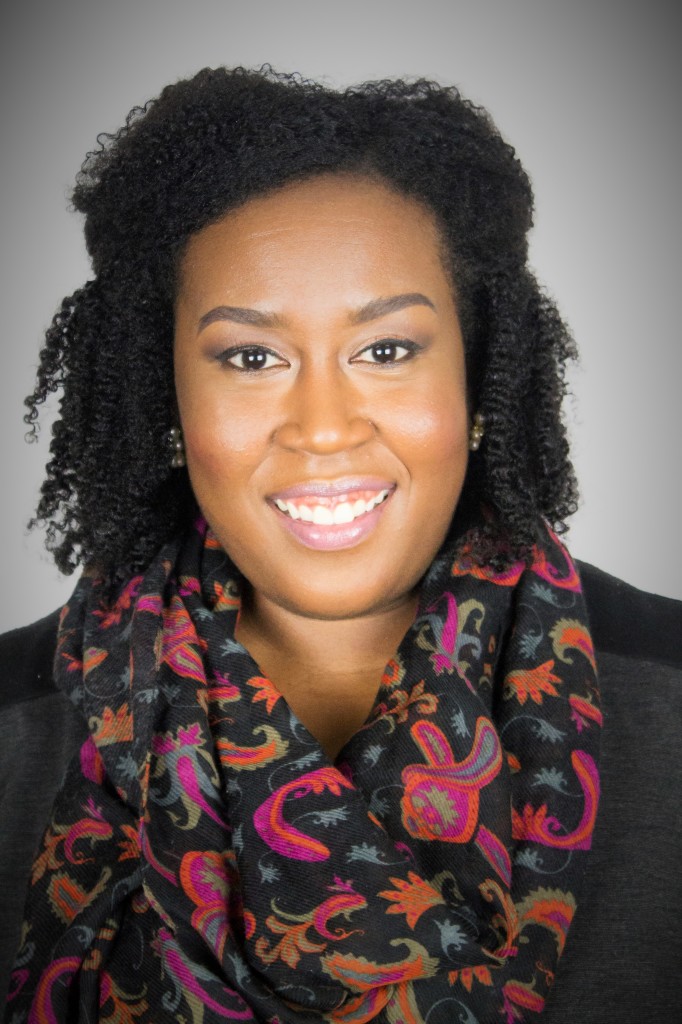 The Positive Women's Network USA (PWN USA) could easily generate an activist list of their very own, considering how ferociously powerful the organization has become in recent years. One advocate who has benefited from their inspiring female power is Floridian Kamaria Laffrey.
"More and more women are coming out of the shadows," Kamaria says, "and helping to break down misconceptions of HIV." Her work with PWN USA, We Make the Change Florida, and as part of a strategy team with The SERO Project to repeal criminalization laws, is keeping her schedule brimming with advocacy activity. "I am continually fueled to find ways to share purpose beyond pain when issues of criminalization, reproductive injustice, and overall stigma prevent people from seeking treatment, staying in care and living the abundantly full life they deserve."
Kamaria credits her religious faith for getting her through her diagnosis in 2003. "Being a woman of faith has often made me feel torn in what I view as a really sensitive culture. In the faith arena, I feel that many layers of HIV aren't addressed, just those that feel less controversial," she says. "And outside of the faith world, I sometimes feel as though I am not taken seriously because of my beliefs. But I have hope for change."
In 2016, Kamaria will be focused on making her organization emPOWERed Legacies officially a non-profit, completing her book, Chasing Waterfalls, and making a mission trip to Haiti.
Tami Haught, the SERO Project Training Coordinator who led the fight that successfully updated Iowa's HIV criminalization laws, believes Kamaria's spirit may be her most valuable tool as an advocate. "Kamaria has so much energy, her smile lights up a room," Tami says. "Her spirit and resolve are inspiring, and she is a power to be reckoned with in Florida."
Nicholas Feustel
Hamburg, Germany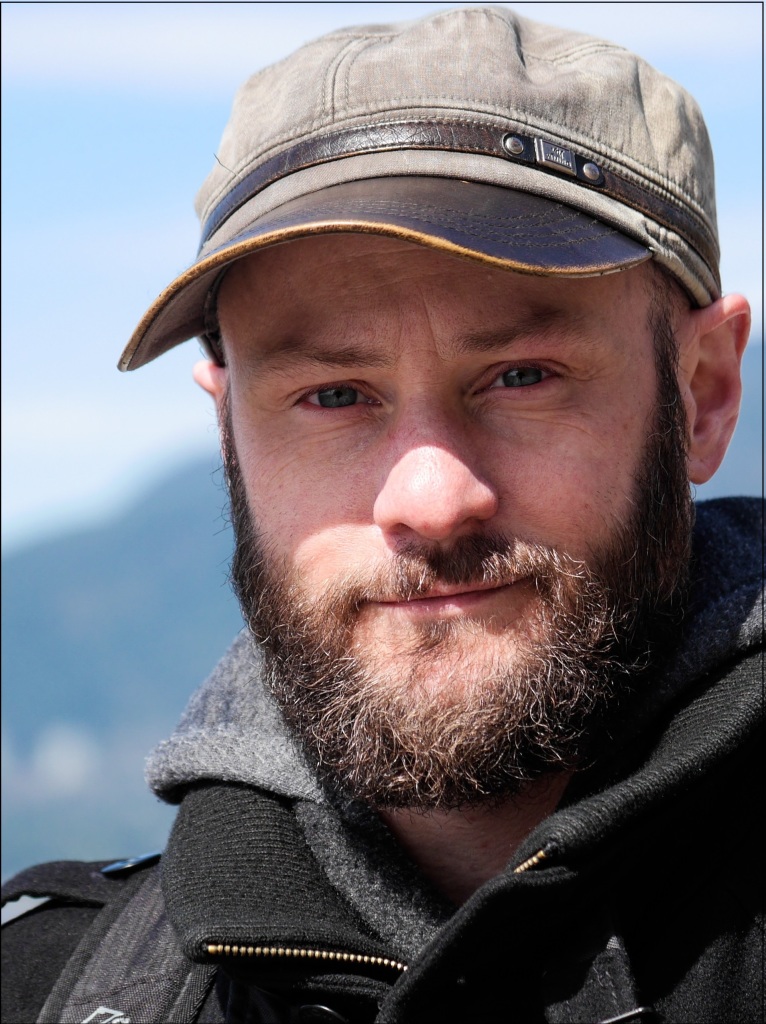 German activist and filmmaker Nicholas Feustel is committed to his PrEP advocacy body and soul. In fact, with no other options available, he is using his body as a quality control measure.
Nicholas has already made an enormous contribution through his video production work, creating documentaries on HIV criminalization, prevention, and living with HIV. But it was the advent of PrEP that re-energized his efforts, leading to his documentary on the groundbreaking PROUD study on PrEP. Even so, he still saw roadblocks to bringing the drug to Germany.
"I realized there is a big language barrier," Nicholas says. "All the latest and useful information comes out in English first. So I translated articles, wrote my own, and launched the first German website on PrEP. I've been trying to make people here in Germany understand what PrEP is all about, that it is so much more than just taking pills." As a direct result of Nicholas' efforts, Germany's leading AIDS service organization, Deutsche AIDS-Hilfe, is pro-PrEP after a period of skepticism.
But a huge barrier remained: Truvada as PrEP is not approved in Germany. That's when Nicholas got really creative.
Nicholas learned he could legally import, without a prescription, a generic version of Truvada from India if it was shipped to the United Kingdom. He retrieved it there, began the regimen himself, and then had his blood levels tested for Truvada's active ingredients to be sure the generic version was legit. It was. Anyone familiar with early HIV treatment activists leaving the country in pursuit of effective medications will appreciate Nicholas' ingenuity.
Edwin Bernard, the internationally renowned coordinator of the HIV Justice Network, holds Nicholas in a special kind of awe (in a match made in HIV advocacy heaven, the two are longtime partners). "Nick always goes the extra mile in his PrEP advocacy," Edwin says, "including turning his own body into a political petri dish and posting his own drug blood levels online whilst on cheaper generic Truvada."
Ian Bradley-Perrin
Montreal, Quebec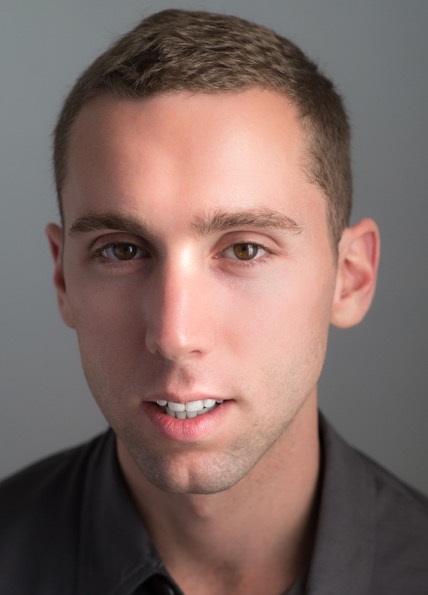 The staggeringly intelligent Canadian Ian Bradley-Perrin likes to figure out how systems work – and why they allow access to certain people while others are left behind. Lucky for us, the PhD student in Sociomedical Sciences at Columbia University in New York is applying it to the healthcare of people living with HIV.
"I'm interested in how social movements shape who gets a seat at the table of policy making," says Ian, "and how class, gender, race, and health intersect to produce particular understandings of the needs of HIV+ people."
Ian is also fascinated with the history of the HIV epidemic, and the "historiography of AIDS" in particular. "It's the study of how the history of HIV/AIDS and the artistic and symbolic products of activism around the issue get written," he says. "What are the narrative trends, tropes, and what is missing. Essentially, instead of just the story of AIDS, it's the history of the way we tell the story of AIDS."
Ian will publish much of this in various papers in 2016. He will present on the topic of stigma and public health at Columbia this year, and is applying his knowledge to an initiative investigating community organizations in the Deep South and how the CDC funds them.
"Ian has an incisive ability to see the interconnections between the disparate social, cultural and policy implications of living with HIV in a post-HAART world," says Avram Finkelstein, founding member of the Silence=Death and Gran Fury collectives. "He has already done significant work around HIV criminalization in Canada and spearheaded complex conversations about the recent attempts to construct an HIV/AIDS history in the midst the pandemic."
Midnight Poonkasetwattana
Bangkok, Thailand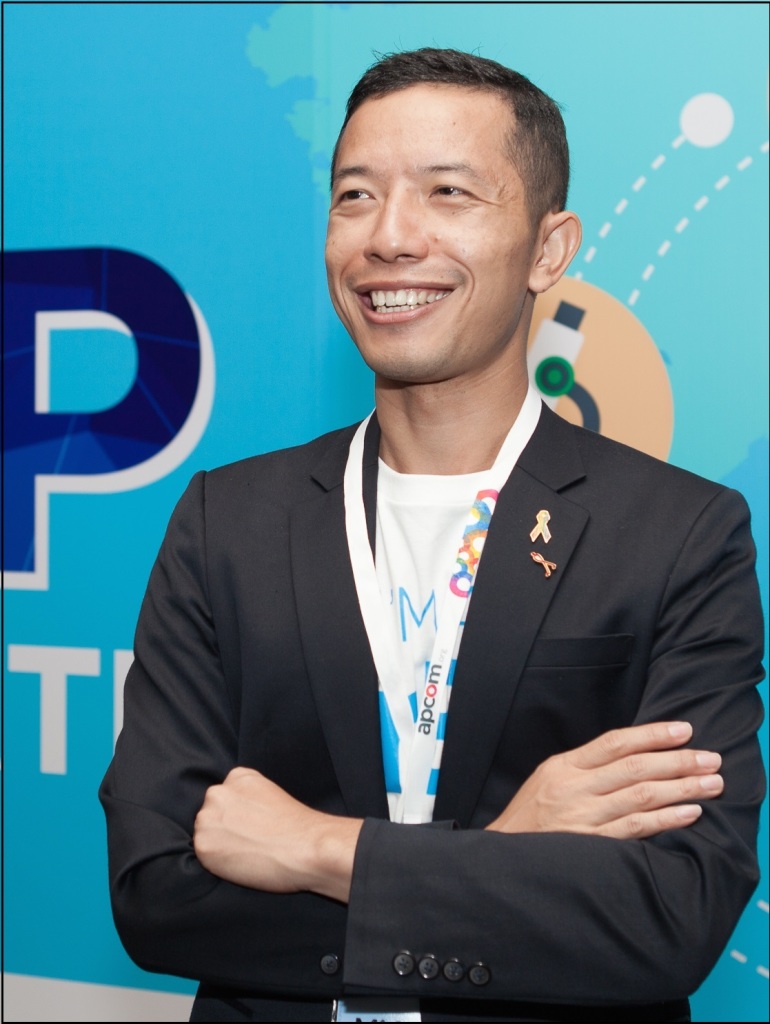 If you talk to anyone who works with communities at HIV risk in the Asia Pacific, the conversation will quickly turn to the work of Midnight Poonkasetwattana, the extremely busy head of the Asia-Pacific Community of MSM Organizations (APCOM) in Bangkok, Thailand. In a region in which a huge portion of new infections are among gay men, he has his work cut out for him.
"At the heart of HIV response is the need to recognize the rights of people regardless of their sexual orientation, gender identity and expressions," says Midnight. "As a gay man this is important to me. In the Asia Pacific region, gay men and men who have sex with men (MSM) will account for 50% of new HIV infection in 2020 – we only have a small window to avert this." APCOM has stepped up HIV testing and outreach to younger MSM and transgender youth.
"What keeps me going is the desire to see change," Midnight says. "I want to see strong community organizations that are being recognized and treated as experts; not just as rhetoric that we normally hear. I want to bring in new and younger people to the movement to form new responses and ensures that we keep apace of the changing dynamics and that we are changing hearts and minds."
Chris Beyrer, the current (and first openly gay) president of the International AIDS Society, has great confidence that Midnight will be a force for change in 2016. "Midnight is a dynamic emerging leader," says Chris. "He is leading the community charge for sex positive PrEP programming in the region—where not a single Government is currently providing PrEP through national health systems. He's out loud and proud, and a great voice for our global community."
Lizzie Jordan
Gainsborough, Lincolnshire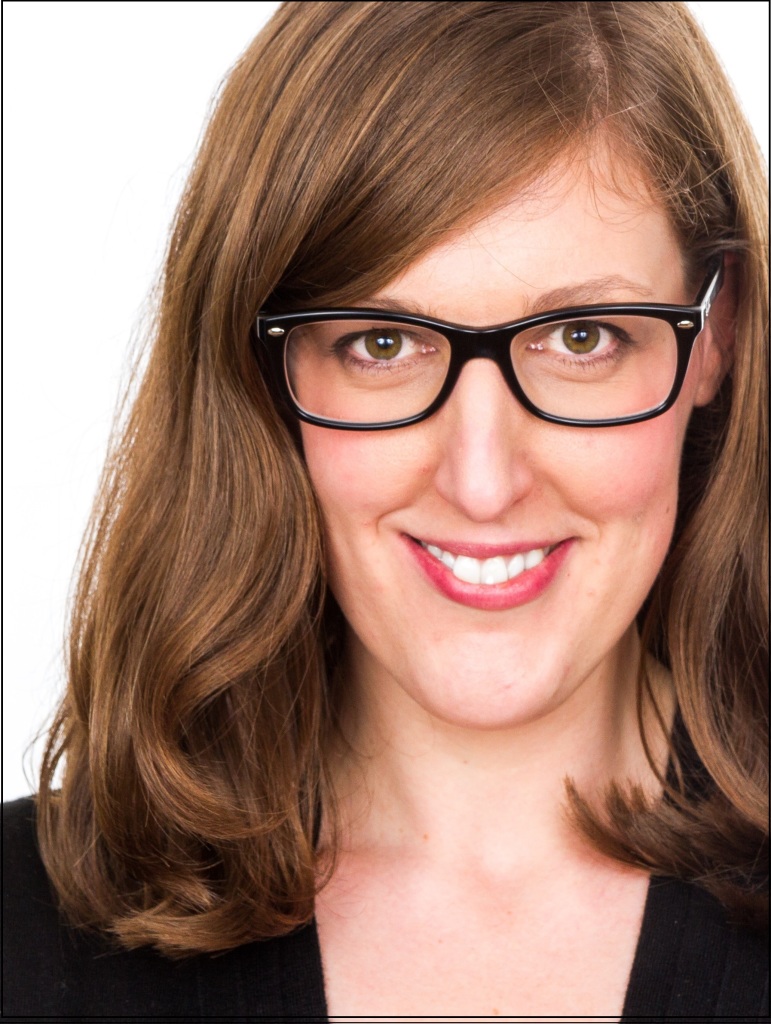 Nearly ten years ago, Lizzie Jordan became a mother, a widow and tested HIV positive all within an 18 month period. So, she left her London fashion career and returned to rural Lincolnshire to be near her family. She did not yet know that her personal tragedy was forging an activist with an important purpose.
As a single mother to a grieving child, Lizzie wanted to find resource and training for her child's primary school. How could she help her child's teachers, much less her classmates, learn to speak openly and compassionately about HIV?
Joining forces with friend Naomi Watkins, the pair sought to do something about the "uncomfortable silences" young people often felt when discussing sensitive subjects with the professionals involved in their lives. After months of planning, their agency Think2Speak was founded to provide age-appropriate guidance and support on issues such as mental health, bereavement, abuse, and yes, HIV and sexual health.
In the year ahead, Lizzie is "looking forward to working with schools, throughout the UK, encouraging young people, and those working with them, to learn and discuss responsible sexual health."
Tom Hayes, the activist and editor of the online magazine Beyond Positive, is both a friend and a fan. "Lizzie is a great advocate because she has such passion for what she does" Tom says. "She's such a kind, warm and generous person. She set up think2speak all whilst running her own marketing company. Impressive isn't the word."
Robert Garofalo
Chicago, Illinois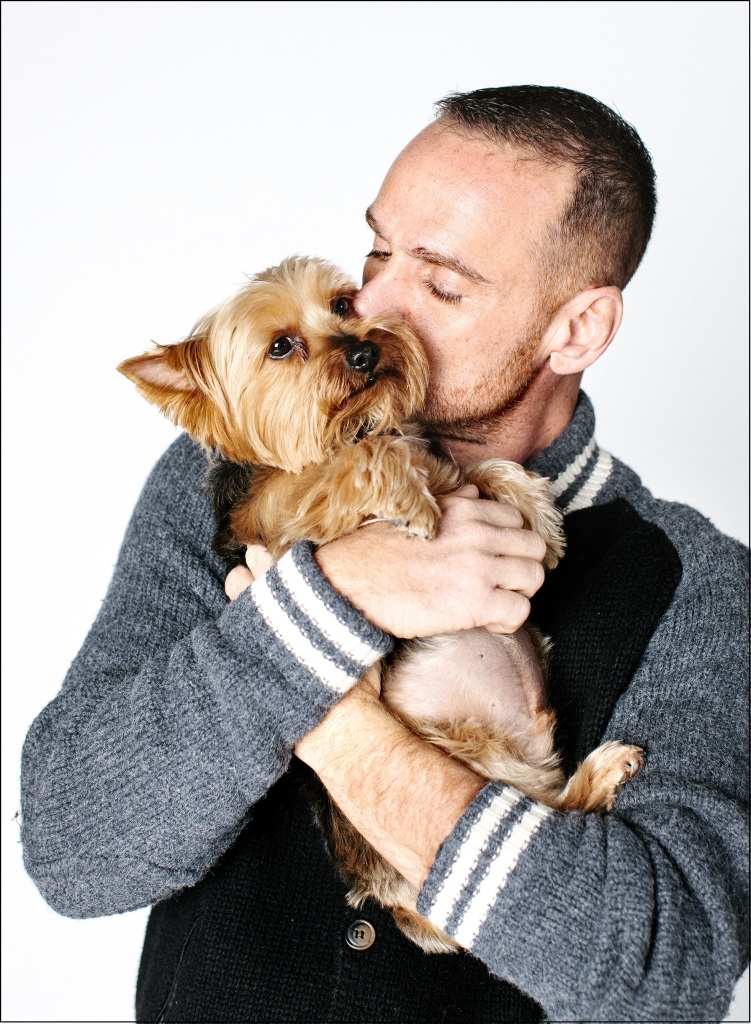 When you visit the Twitter page for Robert Garofalo, it isn't really a page about him. It's all about his dog, Fred. And that is the first thing you need to know about Robert's activism.
The Professor of Pediatrics at Northwestern University has devoted his career to the care of HIV+ adolescents and has done a fair amount of HIV prevention interventions for young men who have sex with men and young transgender women. But let's get back to the dog.
Robert founded Fred Says to raise money for agencies across the country that care for HIV+ young people. "I wanted to do something that was personal and creative," says Robert, "and that tapped into the gratitude I had for my dog, Fred, who quite literally saved my life after my own HIV diagnosis in 2010."
The photo essay project When Dogs Heal, launched in 2015, was the result. "Our hope was to change the narrative about HIV to be about love, hope, survival and thriving while living with HIV — all while giving credit to the healing powers of our pets," says Robert. "Our hope in 2016 is to turn When Dogs Heal into a traveling art exhibit and to turn the project into a book."
Charles Sanchez, the writer and star of the web series Merce, which features a lead character living with HIV, knows a little something about employing creative talents as an advocacy tool. "Sometimes a dog is more than just a man's best friend, but also his best medicine," says Charles. "Rob's project has the potential to change people's minds about what someone with HIV looks like. His work inspires me."
(Photo credit: Jesse Freidin)
Charlie Tredway
Auckland, New Zealand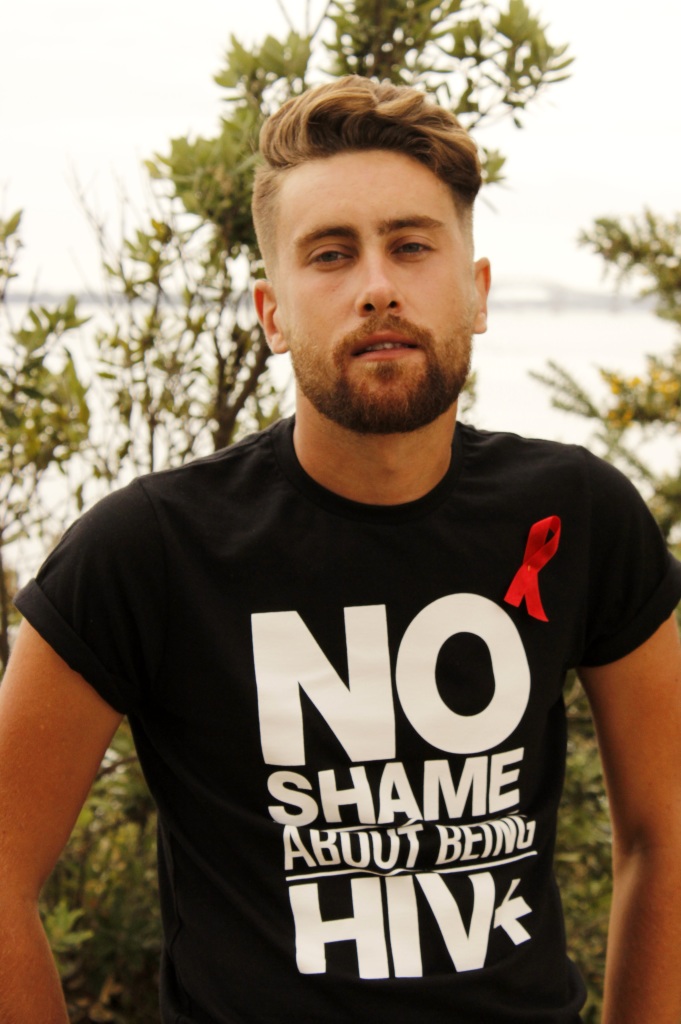 Charlie Tredway has experienced his share of HIV stigma. "I've had people using my positive status as a weapon against me and been abused online and felt undateable," says the activist and staffer at the New Zealand AIDS Foundation. His response, though, has been to only increase his visibility as a person living with HIV. As far as Charlie is concerned, the strategy has worked. "Since going public it has weeded out the ignorant," says Charlie. "The only way to combat that stigma is through honesty and making HIV personal and visible."
Charlie has personally backed up his theory, working with the Aussie organization The Institute of Many as a senior moderator and appearing in their cheeky "Wizards of Poz" social media campaign (as Dorothy, no less).
Coming to this place of transparency hasn't been an easy yellow brick road for Charlie. "I didn't have proper follow up after my diagnosis and wasn't engaged in any services or support or linked into adequate care. I just completely dropped the ball because I felt healthy." Only after several years did Charlie turn things around. And it was then that he realized that no one could make him feel badly about himself without his consent.
Looking back, Charlie turns a critical eye to New Zealand's policy of not treating HIV patients until their t-cell count falls below 500, something he feels may have kept him from care for too long. "It is stupidity of the highest order," says Charlie. "Not only does it going against WHO recommendations, it also takes away the HIV positive person's right to take ownership of their health and start treatment."
That kind of candor has been characteristic of his advocacy. "I am someone who consistently puts my foot in my mouth," he says, "and yet I have a platform to speak publicly on important issues so there is always a small fear that I will cock it up somehow. Luckily, I have amazing mentors and peers who encourage me to focus on my own truth."
Those mentors include Australian activist Nic Holas, the founder of The Institute of Many.  "What I admire most about Charlie is his tenacity," Nic says. "He is a fiery little SOB who stands up for the little guy, but also challenges the victim mentality so easily adopted by many in our community."
Diego Callisto
São Paulo, Brazil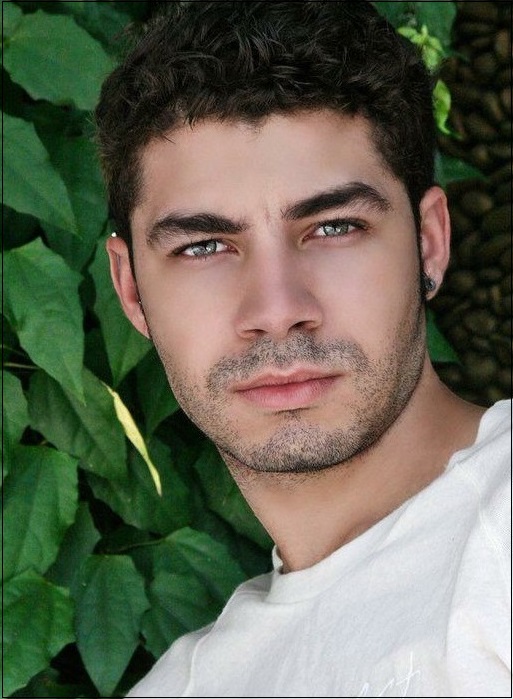 Since testing positive at the age of 18, Brazilian activist Diego Callisto hasn't wasted any time making an impression. The driven young man with the piercing green eyes has focused them squarely on tracking and treating the HIV epidemic, quite literally around the world.
Diego is a member of the Youth Task Force of UNAIDS and the Y+ Leadership Initiative. Although Diego is still polishing his English language skills, his passion is crystal clear. "I promised myself following my diagnosis that I would devote to the fight against AIDS," he says. "Even losing boyfriend and dear friends, I follow through, willing to find more strength and determination to have a world free of stigma and discrimination against AIDS."
Diego sees HIV as a "human development problem" that must be addressed through programs like the Sustainable Development Goals of the United Nations global agenda. "HIV requires mobilization of all sectors of society and advocacy for human rights and to combat stigma and discrimination directly," says Diego. "We must also strengthen discussions involving the implementation of PrEP as a measure of primary prevention in the context of combination prevention. PrEP is key to reducing new infections and is a great strategy." Strengthening this agenda is his goal for 2016.
"Diego Callisto represents the new generation of AIDS activists," says Mariângela Simão, Director of Rights, Gender, Prevention and Community Mobilization for UNAIDS. "As a young person living with HIV, he brings a very much needed message of hope to other young people living with HIV in Brazil. At the same time, he has brought the Brazilian voice to a different forum. We need more leaders like him."
Cassie Warren
Chicago, Illinois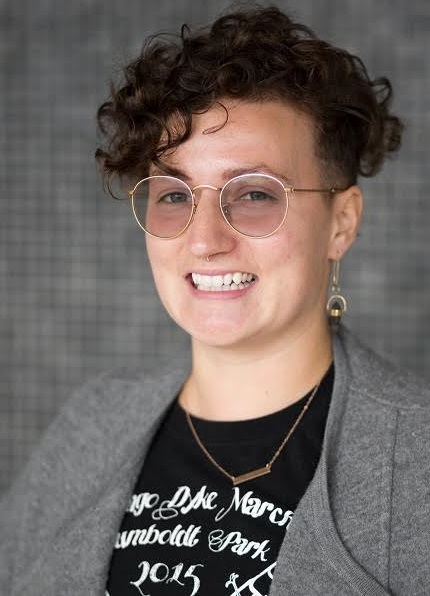 All Cassie Warren wants for 2016 is a cute mobile van.
The Youth Health Benefits Counselor at Howard Brown Health Center is happy to explain, and with great persuasion, that a mobile van represents many of the issues relating to providing health care to young people. "I think if we want to make PrEP, hormones, and birth control more accessible to young people we have to reduce the number of things you have to do to get it," Cassie says, "and we have to do it in a youth-centered environment. We have to bring it to them."
But wait. Cassie isn't done making her case. And she even broadens it. "There are a lot of folks out there who think young people can't be adherent or don't care about their health," she says, "and those folks have absolutely no business providing care to young people. We need to look at the structural barriers and find ways to reduce and eliminate those."
Cassie take her job helping young people navigate healthcare systems personally. "My work is rooted in a deep love for community and uplifting that love against systems that aren't," Cassie says. "Many young people experience trauma by the U.S. medical system. So, until we get real healthcare reform, you do what you can to create a safer space for folks to get what they need, and to feel celebrated and autonomous in their bodies."
Jim Pickett, the HIV prevention advocate at AIDS Foundation Chicago who has a global reputation for innovation, is deeply impressed with his home town colleague. "Smart and tenacious, Cassie Warren is an advocate we all should be watching if we aren't already," Jim says. "Everything she does is rooted in a strong sense of community, social justice, and human rights. She's equal parts thoughtful and fierce, and Chicago is so lucky she is here moving mountains!"
Bogdan Globa
Kiev, Ukraine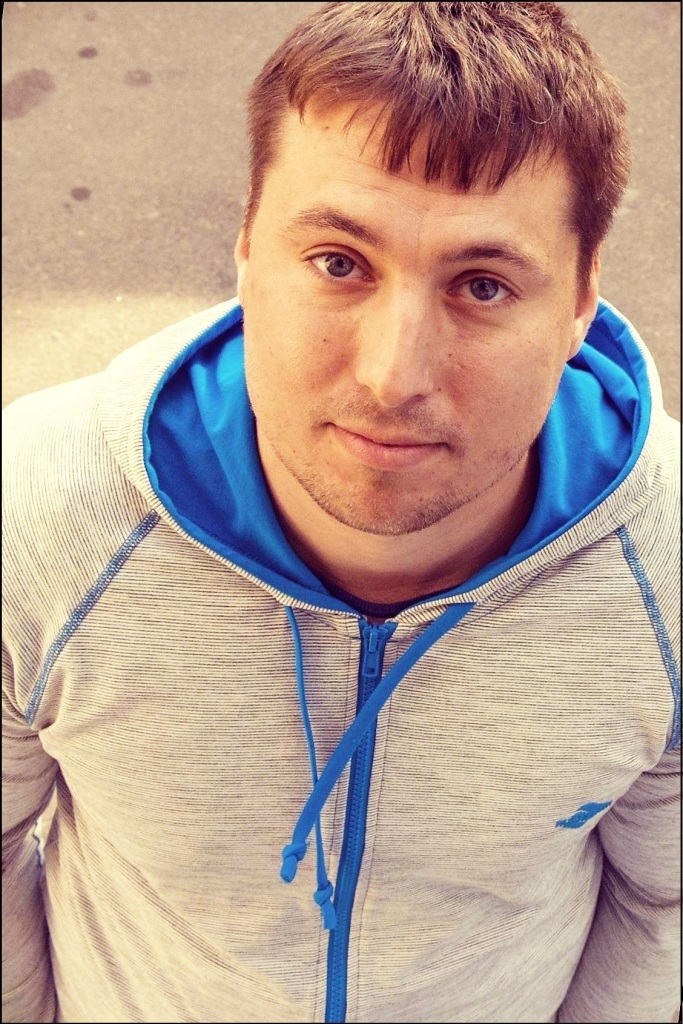 If you think it might be perilous living as an openly gay man promoting HIV awareness and treatment in Ukraine, you would be exactly right.
"I have felt unsafe for the last two years," says Bogdan Globa, director of the Ukrainian charitable organization FULCRUM. "We have more radical people and political party. I'm regularly getting threats through the mail and on social media. Sometimes it feels hopeless, but I try to power through to my goals."
Bogdan has put himself on the line before. In 1993, he became the first openly gay man to make a speech from the parliamentary rostrum of the Verkhovna Rada (imagine a gay men testifying to the Unite States congress). His remarks were candid and deeply personal. "Being an open gay at the age of 16, I went through all kinds of discrimination," he said in his remarks. "I was bullied and abused in school, I got driven from my own family… I found the strength and courage to go through it, and today I use every opportunity to openly and honestly say to you about it. Unfortunately, a lot of young guys and girls do not find the strength to fight in the Ukrainian reality, and these stories may end with tragedies."
Bogdan doesn't want one of those tragedies to be further AIDS deaths, but there are enormous barriers in a country where being publicly gay can lead to humiliation, discrimination, or worse. "We are trying to change the legislation to have HIV testing at home which may attract more gays to know their HIV status," he says. In 2016, Bogdan is behind plans to launch a home oral HIV testing kit, which he considers a "formidable breakthrough" in getting a handle on the epidemic in Ukraine.
"Bogdan has steadily and fearlessly campaigned for the rights of LGBT community in Ukraine," says David Furnish, Director of the globally influential Elton John AIDS Foundation. "Most, if not all, improvements in LGBT rights in the last four years can be linked to his involvement."
Masonia Traylor
Atlanta, Georgia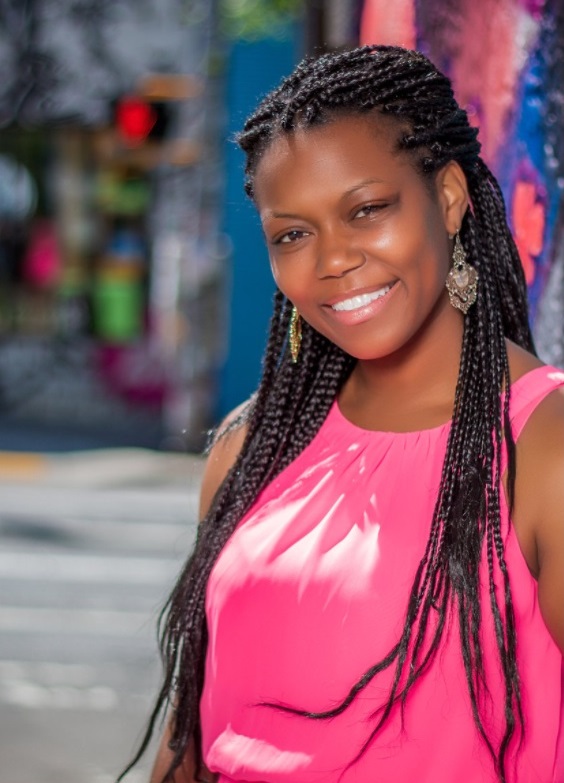 When Masonia Traylor tested HIV positive during a routine medical visit in 2010, she was simply shocked. She didn't feel she was facing her own morality, though, as much as a "spiritual death." She lived in such a state of anger, at having become infected, at every person she ever trusted, and even at herself as she second-guessed every choice she had made. It was a dark time that produced a surprisingly sunny advocate.
The 27-year-old mother of two has tremendous enthusiasm for her advocacy today, focused on population she relates to: youth at risk. It is widely known that in the United States, an estimated 1 in 5 people living with HIV do not know they are infected. What is less known is that among those living with HIV who are between 13 and 24, more than half do not know they are infected. It's no wonder Masonia is so passionate about reaching them.
"Equipping youth with knowledge and awareness of the HIV/AIDS epidemic is what it will take to stop new infections," Masonia says, who devotes her time volunteering for a variety of HIV agencies and maintaining an active presence on social media. "HIV is manageable, treatable, but most of all preventable."
None other than the formidable Luvvie Ajayi, the social media sensation and founder of the Red Pump Project, believes Masonia has what it takes to deliver a message to young people. "Masonia has turned her pain into power by telling her story so others can know the faces behind the numbers," says Luvvie. "She is one to watch in 2016 because her work is going to touch more lives and make more impact. I am so inspired by Masonia."
Rick Rose
Shreveport, Louisiana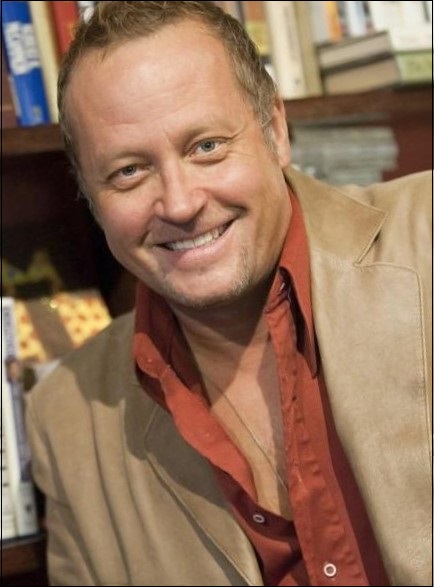 Longtime HIV activists don't always slip gently into the background after having made their contribution a generation ago. Sometimes advocates like Rick Rose get a second (or third) wind and re-dedicate themselves to HIV advocacy.
On World AIDS Day in December of 2015, Rick was so inspired by the work of the Philadelphia Center in Shreveport, Louisiana that "I officially recommitted myself to the battle," he says. Rick has lived in Louisiana for eight years, but his own HIV advocacy goes back thirty years. As director of the AIDS Mastery Foundation in Los Angeles in 1993, he worked hand in hand with the first Miss America to have AIDS as a platform, Leanza Cornett.
"Like many of us living in the throes of the pandemic, I needed a break," Rick says. "That break lasted 19 years too long."
Rick is focusing his efforts on the health disparities common in the South, and the impact HIV is having on communities of color. And that means frank conversations. "The South can no longer hide behind congenial traditions and mock religious beliefs," Rick says. He's also looking forward to documenting the stories of people at risk in the South through podcasts and other new media.
Miss America 1993, Leanza Cornett, remains a fan and a friend more than twenty years after her reign. "Rick is absolutely one to watch in 2016," says Leanza. "Even now, he is spearheading round table workshops focused on women of color and HIV. I am so proud of Rick and his work, then and now."
Tags: advocacy, aids, criminalization, culture, physician, politics, Sexuality, testing
Posted in Gay Life, Living with HIV/AIDS, My Fabulous Disease, News, Prevention and Policy | 2 Comments »
Wednesday, November 25th, 2015
A variety of gay men spill their guts about their lives and HIV diagnosis. They are bracingly honest, sexually explicit, heartbreaking and hilarious. They are the men of The Infection Monologues, a theatrical event getting a 10th Anniversary staged reading at the Human Rights Campaign this Wednesday, December 2, 2015.
The event is FREE, with food and drinks starting at 6:00pm and the performance at 7:00pm. You can RSVP right here.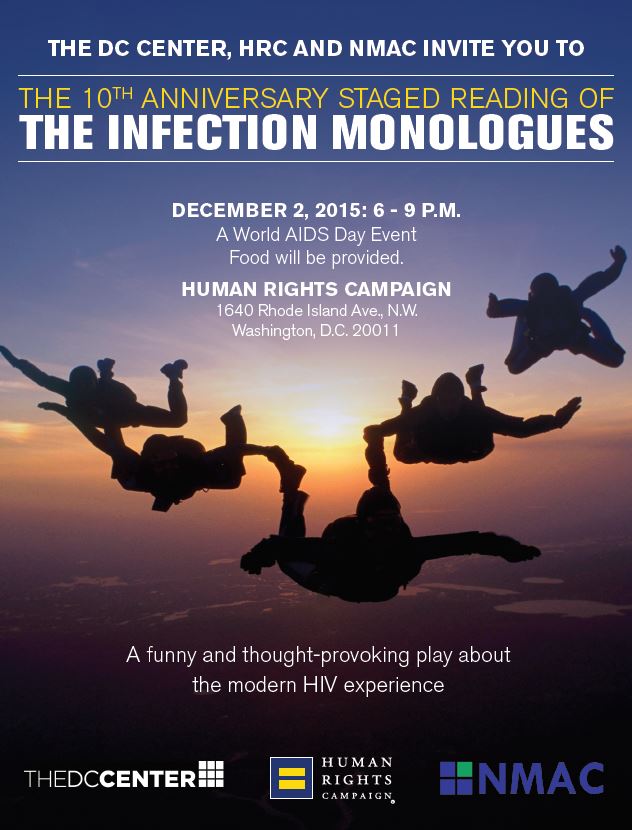 I will be reading the role of Jack, the "older" member of the group of characters. I remember my ingénue days on stage as if they were yesterday, but I'll save my existential crisis for another time.
Created by the enormously influential gay anthropologist Eric Rofes (Reviving the Tribe), and written by Rofes and writer and advocate Alex Garner, The Infection Monologues provides a snapshot of the lives of gay men living in the epicenter of the crisis, and is based on hours of real-life interviews.
Eric Rofes died far too soon, taken by a heart attack in 2006 not long after The Infection Monologues premiered. Alex Garner has continued a respected career as a journalist and HIV advocate, currently leading a national PrEP education effort for the National Minority AIDS Council.
Alex and I had a chat about the play, the politics of barebacking, gay "respectability," and putting gay sex back into the social agenda.
First of all, Alex, congrats on having this work of art revived after ten years.
Thanks, Mark. We are excited to be able to breathe life into this script again. I always learn something new when I reread it.
Can I give a shout-out to the late, great, gay anthropologist Eric Rofes, with whom you wrote the play? His book Reviving the Tribe changed my advocacy forever. I recently read it again.
I can't say enough great things about Eric Rofes. None of this would have been possible without his insight and vision. His impact is ongoing and his books changed me, too.
I invited Eric to lead a gay men's town hall forum in Atlanta in the mid-1990's. He was the first person I knew to say publicly that bareback sex was critical to his sexual experience. He said it that night, and it was like a bomb went off in the auditorium. I thought the attendees would riot.
Eric was ahead of his time but such a needed voice about gay sex and gay men's health. Those early years of the bareback debate were so raw and emotional — no pun intended.
I'm wondering if the themes in The Infection Monologues have remain constant, or if we've seen any progress at all…
The themes remain constant in so many ways but the world has changed drastically. The themes of stigma, disclosure, dating/relationships, and sex are just as relevant and compelling today but scientific advancements — treatment as prevention and PrEP — have radically changed the landscape.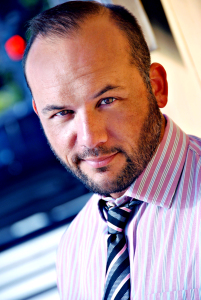 Does it feel like something is missing not talking about PrEP, then? I think the stigma underscoring PrEP among gay men has really always been there.
I don't think it feels like something is missing. I think it feels like a specific moment in time. The more things changes the more things stay the same. Much of the stigma associated with PrEP is the stigma associated with condomless sex. The bareback debate has simply evolved because of PrEP and unfortunately some PrEP users utilize PrEP as their shield of respectability: "I'm responsible" or "I'm protected so it's ok when I bareback." I have zero interest in respectability politics.
The voices in The Infection Monologues are such complete human beings. Funny, flawed, horny, scared. Tell me the process of how those voices came to be.
Eric was a great researcher and he conducted initial interviews of men who seroconverted after 2000. We used that research, as well as my own lived experience to create the three core characters. The additional characters were developed from writers in Los Angeles who drew from their lived experiences.
I'm all about telling the story of what happened to us — and what continues to happen. But these days it feels like so many of our wounds in the gay community are self-inflicted. Is that a fair observation?
I don't think that is a fair observation. I don't like that term. So much of our struggles are still institutionalized, whether it's around homophobia and stigma, poverty, transphobia and sexism, lack of education, religion, etc. I believe we haven't focused enough on our resiliency. As a community we endured the worst epidemic in modern history yet the lessons from that seem to be unknown. How did we survive? How did we find community, support, hope? How did we lose or find our humanity and how did we decide they were not going to destroy us. Ours is such a struggle of resistance and I think much of that has been understood simply in the modern marriage equality context.
Some advocates draw a straight line from the AIDS crisis to marriage equality. Do you agree?
I do see a straight line but not necessarily in the same way. The advent of anti-retrovirals allowed us to be healthy, presentable, and respectable. The movement could drop the messy, icky part and the part dealing with our sex, and focus on love and respectability. Strategically it was a brilliant move, but the impact was a desexualized movement. We now have the opportunity to make sex, pleasure and intimacy a top priority of our lives and our politics.
In my everyday life, I'm often torn between wanting to "tell the story" at every opportunity of what happened to us, and thinking I should just shut up already. Something about the trauma we experienced comes back to me, in some way, every damn day. So of course, the choice is to keep talking.
Who are we if not a collection of stories? That is art at its core and for those of us who have been marginalized, stories are a way to exert our humanity.
I'm honored I get to read the role of the "older" gay guy in the play. Actually, I'm actually older than the older gay character I am reading. Don't get me started. I'll use concealer that night.
(laughs) The "older" gay man is a very important perspective in the epidemic especially because he seroconverted after having lived through the war years. So much great complex emotion there.
Congratulations, Alex. It's nice having a dialogue about the monologues.
Thanks. And I hope that others will explore creative ways to tell the stories of our complex and fascinating community.
Tags: aids, barebacking, culture, gay, hiv, physical, politics, PrEP, Recreation, Sexuality, testing
Posted in Anita Mann and Acting Gigs, Gay Life, Living with HIV/AIDS, My Fabulous Disease | 1 Comment »