Posts Tagged 'Recreation'
Monday, December 21st, 2015

Each year, several hundred people living with HIV – primarily gay men, with a happy sprinkling of straight women and our supporters – embark on the HIV Cruise Retreat ("The Poz Cruise") for a week of fun and frolic on the high seas. The event started with a group of HIV positive friends and has grown enormously over more than a dozen years. The week is organized by one travel agent and a team of dedicated volunteers (and that includes me as one of the hosts and MC).
The days and nights are packed with exclusive shore excursions, private parties and all the perks of being aboard a large passenger ship — but nothing can compete with the freedom of making new friends without fearing HIV disclosure or stigma.
Here are five things I have learned aboard the HIV Cruise Retreat.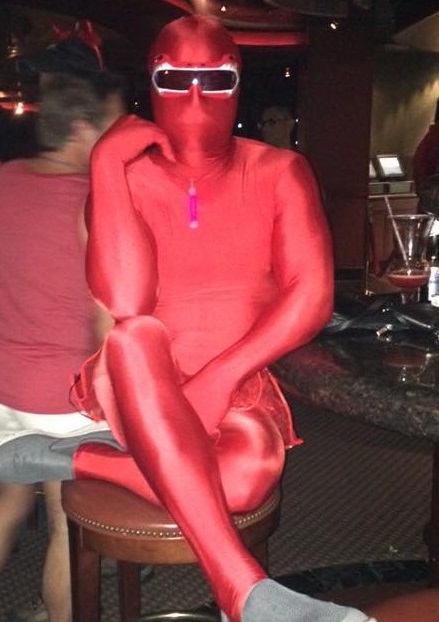 1. We'll take a party over another medical seminar, thank you.
Poz guys are as educated about our condition as ever before, and we're no longer clamoring for the very latest bits of information. Gone are the medical update lectures that were once a staple of the week-long Poz Cruise, replaced with more socials (like the infamous Red Party, right) and events like the Dating Game.
2. When searching for friendship, cast a wide net.
Years ago, the Poz Cruise provided separate events for the gay men and the (mostly female) heterosexuals. It just didn't feel right to be kept apart. The gays actually loved the sense of family the women brought onboard, and the women loved our joy and uncanny ability to nail loungewear. The groups joined forces, and today some of the deepest bonding has nothing to do with sexual orientation or any of the other ways in which we often separate ourselves from potential friendships. It's an important lesson for us all.
3. A zip line is the great equalizer.
It does not matter if that hunk you have been cruising by the pool puts the mucho in macho. When you have been pushed off a wooden platform a million feet above the ground and are whizzing across a thin steel cable, everyone screams like a girl. Not that there's anything wrong with that. (There's some rather acrobatic zip lining happening in the cruise video, above.)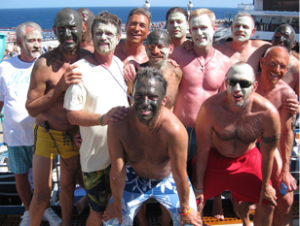 4. Long term survivors are particularly hungry for community.
Growing older is never a picnic – and that goes double for a gay man – but long-term HIV survivors have additional challenges ranging from survivor's guilt to post-traumatic stress disorder. "Long time survivors really love the idea of getting away from it all with friends who really get it," said Paul Stalbaum, the travel agent who has organized the Poz Cruise for the last 12 years and is a longtime survivor himself. "That may be why so many 'men of a certain age' join the Poz Cruise each year," Stalbaum added. "The older survivors bond over shared histories while the younger cruisers have a ready-made group of mature friends and mentors." If everyone rallies together for an afternoon of mud masks on the beach (above), all the better.
5. Sharing our greatest challenge is the very thing that can help someone else.
Before I said a word to other cruisers, I already knew them. Or at least, I knew a large and significant part of their lives. Being in each other's company, whether or not the topic of HIV came up in conversation, brought a kind of immediate intimacy that is difficult to describe. It reminded me that the meaning of life is to take that about which we have the most shame or difficulty and use it as a tool to help someone else.
The 2016 HIV Cruise Retreat is a Caribbean voyage from Ft. Lauderdale, October 29 – November 6th. Find out more here or contact agent Paul Stalbaum at 888-640-7447.
Tags: Aging, aids, family, gay, hiv, Recreation
Posted in Gay Life, Living with HIV/AIDS, My Fabulous Disease, News | 1 Comment »
Wednesday, December 9th, 2015
(I can't resist posting this each Holiday Season. The video below is my very favorite, of the more than 70 I have produced over the years. Enjoy!)
My mother's home here in Shreveport, Louisiana, was fraught with excitement last week. Christmas decorations littered the living room, the almond scent of cookies filled the air, and last minute phone calls and arrangements made it all feel like a major production was underway.
And there was. The event that had everyone scrambling was held on a Sunday afternoon, when siblings and extended family arrived for the taping of The 'My Fabulous Disease' Holiday Spectacular.
Now just take that in for a moment. My family was enthusiastically participating in a video about my life with HIV. And they were much more concerned with choosing a fun holiday outfit than being publicly associated with their HIV positive relative. For them, sitting down for an interview about my HIV status, well, that was the easy part. They had no problem being candid about my HIV, as you will see.
I am an extremely blessed and fortunate man.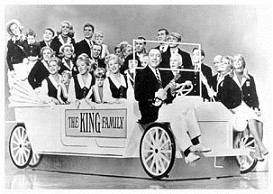 When I was young, I remember watching "The King Family" on television (right), a big happy bunch that sang really well and wore lots of matching outfits. I was starstruck, and always wondered if that King family might bear some relation to mine. And if they didn't, would they let me come be on their show anyway?
Well, today, I'm proud of my own family for displaying our dubious talents, and by going a big step further by discussing the importance of supporting those of us living with HIV/AIDS. For far too many, the difficulty in disclosing our status — or the result of doing so — has distanced them from the people they need most during times of challenge.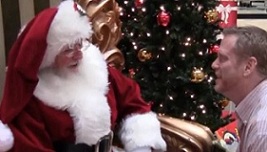 The Holiday Spectacular includes some family greetings, a cooking segment with Mom (you'll want that divine almond scent wafting through your home, too), some holiday drag, a surprise here and there, and even an appearance by the big man himself, Santa Claus.
You may remember my mother from "What it Feels Like for a Mom," a bracingly honest video created for Mother's Day. You might also remember my gay brother Dick, who made an It Gets Better video with me. He was also one of the main subjects of the award winning "Once, When We Were Heroes" posting I made for World AIDS Day several years ago. But today, you're also going to meet sisters, nieces and in-laws who have special holiday greetings just for you.
Enjoy the holiday special, my friends. I hope you'll share it with anyone that could use some holiday cheer, or needs a reminder that they are loved. And as always, please be well.
Mark
p.s. As promised in the video, here is the recipe for Mom's Christmas Cookies. I'm certain they're fantastic for your t-cells.
MOM'S CHRISTMAS TREE COOKIES
(Note: Mother uses a MIRRO Food Press, a device that must have been manufactured during the Eisenhower era, judging from the faded instruction manual she still keeps handy.
I found one on E-Bay for you
for less than four bucks, or you can use a more modern appliance, if you must. I don't guarantee the cookies will taste the same!)
Time: 10-12 minutes… Temp: 375F… Yield: 7 dozen
1 cup shortening
3/4 cup sugar
1 egg
1/8 tspn salt
1/4 tspn baking soda
1 tspn almond extract
2 1/4 cups sifted flour
Green food coloring
1. Cream shortening, adding sugar gradually
2. Add unbeaten egg, dry ingredients, flavoring, and a few drops of food coloring. Mix well.
3. Fill the cookie press and form cookies on ungreased sheet. Sprinkle with sugar and bake.
4. Frost and sprinkle something fabulous on top of them (this is Mom's provocative departure from the original recipe. That's just how she rolls.).
Tags: acting, Aging, aids, culture, drag, family, gay, gratitude, help others, hiv, recovery, Recreation
Posted in Anita Mann and Acting Gigs, Family and Friends, Gay Life, Living with HIV/AIDS, Meth and Recovery, My Fabulous Disease | No Comments »
Wednesday, November 25th, 2015
A variety of gay men spill their guts about their lives and HIV diagnosis. They are bracingly honest, sexually explicit, heartbreaking and hilarious. They are the men of The Infection Monologues, a theatrical event getting a 10th Anniversary staged reading at the Human Rights Campaign this Wednesday, December 2, 2015.
The event is FREE, with food and drinks starting at 6:00pm and the performance at 7:00pm. You can RSVP right here.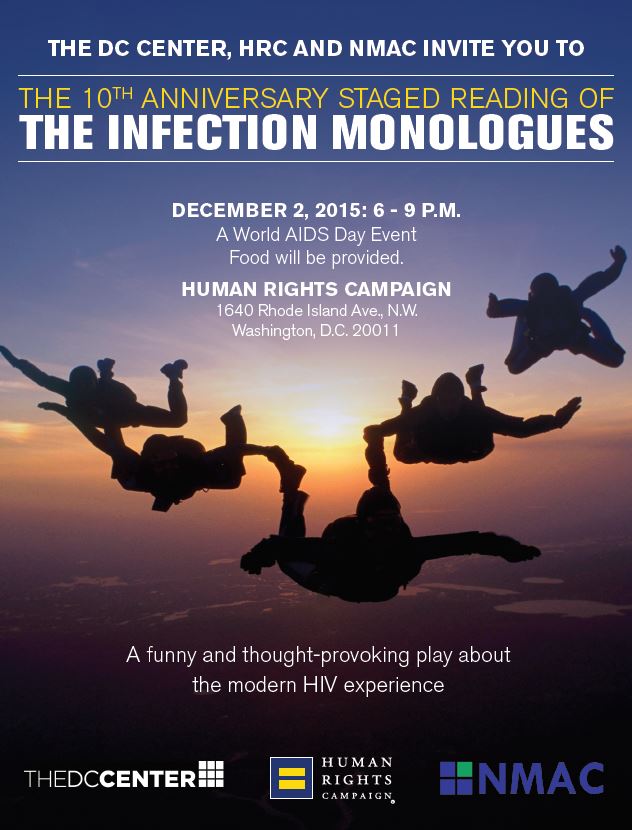 I will be reading the role of Jack, the "older" member of the group of characters. I remember my ingénue days on stage as if they were yesterday, but I'll save my existential crisis for another time.
Created by the enormously influential gay anthropologist Eric Rofes (Reviving the Tribe), and written by Rofes and writer and advocate Alex Garner, The Infection Monologues provides a snapshot of the lives of gay men living in the epicenter of the crisis, and is based on hours of real-life interviews.
Eric Rofes died far too soon, taken by a heart attack in 2006 not long after The Infection Monologues premiered. Alex Garner has continued a respected career as a journalist and HIV advocate, currently leading a national PrEP education effort for the National Minority AIDS Council.
Alex and I had a chat about the play, the politics of barebacking, gay "respectability," and putting gay sex back into the social agenda.
First of all, Alex, congrats on having this work of art revived after ten years.
Thanks, Mark. We are excited to be able to breathe life into this script again. I always learn something new when I reread it.
Can I give a shout-out to the late, great, gay anthropologist Eric Rofes, with whom you wrote the play? His book Reviving the Tribe changed my advocacy forever. I recently read it again.
I can't say enough great things about Eric Rofes. None of this would have been possible without his insight and vision. His impact is ongoing and his books changed me, too.
I invited Eric to lead a gay men's town hall forum in Atlanta in the mid-1990's. He was the first person I knew to say publicly that bareback sex was critical to his sexual experience. He said it that night, and it was like a bomb went off in the auditorium. I thought the attendees would riot.
Eric was ahead of his time but such a needed voice about gay sex and gay men's health. Those early years of the bareback debate were so raw and emotional — no pun intended.
I'm wondering if the themes in The Infection Monologues have remain constant, or if we've seen any progress at all…
The themes remain constant in so many ways but the world has changed drastically. The themes of stigma, disclosure, dating/relationships, and sex are just as relevant and compelling today but scientific advancements — treatment as prevention and PrEP — have radically changed the landscape.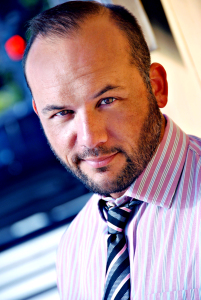 Does it feel like something is missing not talking about PrEP, then? I think the stigma underscoring PrEP among gay men has really always been there.
I don't think it feels like something is missing. I think it feels like a specific moment in time. The more things changes the more things stay the same. Much of the stigma associated with PrEP is the stigma associated with condomless sex. The bareback debate has simply evolved because of PrEP and unfortunately some PrEP users utilize PrEP as their shield of respectability: "I'm responsible" or "I'm protected so it's ok when I bareback." I have zero interest in respectability politics.
The voices in The Infection Monologues are such complete human beings. Funny, flawed, horny, scared. Tell me the process of how those voices came to be.
Eric was a great researcher and he conducted initial interviews of men who seroconverted after 2000. We used that research, as well as my own lived experience to create the three core characters. The additional characters were developed from writers in Los Angeles who drew from their lived experiences.
I'm all about telling the story of what happened to us — and what continues to happen. But these days it feels like so many of our wounds in the gay community are self-inflicted. Is that a fair observation?
I don't think that is a fair observation. I don't like that term. So much of our struggles are still institutionalized, whether it's around homophobia and stigma, poverty, transphobia and sexism, lack of education, religion, etc. I believe we haven't focused enough on our resiliency. As a community we endured the worst epidemic in modern history yet the lessons from that seem to be unknown. How did we survive? How did we find community, support, hope? How did we lose or find our humanity and how did we decide they were not going to destroy us. Ours is such a struggle of resistance and I think much of that has been understood simply in the modern marriage equality context.
Some advocates draw a straight line from the AIDS crisis to marriage equality. Do you agree?
I do see a straight line but not necessarily in the same way. The advent of anti-retrovirals allowed us to be healthy, presentable, and respectable. The movement could drop the messy, icky part and the part dealing with our sex, and focus on love and respectability. Strategically it was a brilliant move, but the impact was a desexualized movement. We now have the opportunity to make sex, pleasure and intimacy a top priority of our lives and our politics.
In my everyday life, I'm often torn between wanting to "tell the story" at every opportunity of what happened to us, and thinking I should just shut up already. Something about the trauma we experienced comes back to me, in some way, every damn day. So of course, the choice is to keep talking.
Who are we if not a collection of stories? That is art at its core and for those of us who have been marginalized, stories are a way to exert our humanity.
I'm honored I get to read the role of the "older" gay guy in the play. Actually, I'm actually older than the older gay character I am reading. Don't get me started. I'll use concealer that night.
(laughs) The "older" gay man is a very important perspective in the epidemic especially because he seroconverted after having lived through the war years. So much great complex emotion there.
Congratulations, Alex. It's nice having a dialogue about the monologues.
Thanks. And I hope that others will explore creative ways to tell the stories of our complex and fascinating community.
Tags: aids, barebacking, culture, gay, hiv, physical, politics, PrEP, Recreation, Sexuality, testing
Posted in Anita Mann and Acting Gigs, Gay Life, Living with HIV/AIDS, My Fabulous Disease | No Comments »
Wednesday, September 23rd, 2015
When Miss Florida 1992, Leanza Cornett, competed for the crown of Miss America 1993, she didn't just have gay hearts aflutter over our love for pageant competitions. We adored her because she proudly chose an AIDS awareness platform — and she meant it down to her lovely bones.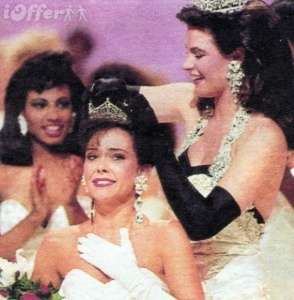 When she won, she made good on her promise to bring HIV issues to an audience that wasn't used to Miss America hanging out with dying gay men or performing condom demonstrations.
My interview with the groundbreaking title-holder is proof that, more than twenty years later, she is as feisty as ever.  Our chat includes her HIV advocacy memories, some backstage dish from the pageant, recovery, sex, her love for the gays, and whatever happened to that jeweled, delicate crown.
Tell me about your exposure, as it were, to the AIDS crisis prior to becoming Miss Florida in 1992. Was it already on your mind?
The first time I heard the word "AIDS" I was 11 years old. It was 1982 and I heard a newscaster say the word and what I remember most was that it was a disease that was killing people. I was in my very small Appalachian hometown of Big Stone Gap, Virginia, and I went into full panic mode because I had eaten almost an entire box of what I thought was candy, called "AYDS" at my grandmother's house. (AYDS was a chocolate diet suppressant, I found out later). So, as an 11 year old, I thought I was surely doomed. Fast forward, as years progressed so did the disease and thankfully so did our knowledge. When I was 16, I began working professionally in theater and met someone living with AIDS, an actor and a friend. Suddenly, the news story had a face, a name and a relationship with me.
During 1991, the year you were crowned Miss Florida, nearly 30,000 people in the US died of AIDS, and it was the leading cause of death among those age 24-44. It's sometimes easy to forget the nightmare of those statistics.
By 1991, I was volunteering at two different places in Florida. Hope and Help, was an HIV service organization in Orlando. I did everything from answering phones to taking clients to doctor appointments. That's where I met Guy Carswell, who became my best friend. I took him to appointments where he would have his Karposi Sarcoma (KS) lesions frozen off. I left every appointment with him in tears but also feeling incredibly empowered that the doctors were making strides toward a cure.
I saw an article in the Orlando Sentinel about a couple who had decided to take in foster children that were born with HIV. Jim and Charlene White turned their home into a non-profit organization called Serenity House and I began volunteering twice a week, taking care of those sweet children. Some were newborn infants and a few were toddlers. It was that year that I competed in Miss Florida and won. So yes, it was very much already on my mind and a huge part of my life.
Was AIDS your platform for the Miss Florida pageant?
No, and I regret that. I listened to people who said I'd never win, it was too controversial. I always felt like that was a compromise I should never have made. But, in the long run, if it had been something standing in the way, I may never have had the national platform I ended up with. Funny how things work out.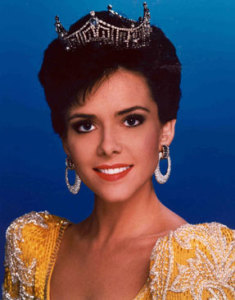 Tell me about how you decided to use AIDS as your Miss America platform, then. I have to assume it wasn't a popular choice.  Did you get pushback from your sponsors or pageant officials?
I had decided to champion AIDS as my cause going to Miss America no matter what. I met with the Executive Director of Miss Florida and told her and the rest of the Board that it wasn't an option for me to do or speak out for anything else. The Florida board and everyone I worked with supported me wholeheartedly. I was surprised, simply because in 1992 the only people you heard about as activists were groups like ACT UP.
I absolutely must know about the final moments, among the finalists, before you were crowned and when you name was called as Miss America 1992.  Please, spare no emotional detail! I live vicariously for this sort of thing.
I knew I was going to make Top Ten at Miss America, not because I was super egotistical or clairvoyant, but because a hairdresser had seen the list and I was on it and she told me. I even knew where I was in the placement — number six. So I was pretty thrilled with just that alone. Once I made it to the Top Five and I got to speak and answer questions about my platform on stage, that was the cherry on top. For me, personally, that would've been enough.
Thank God for video because I honestly don't remember those final moments except for what I witness in watching it back now. I remember saying to Miss Iowa (Cathy Herd) that she would make a great Miss America. Everyone thought she would win — she was a double preliminary winner. I remember when Regis Philbin announced me as the new Miss America that it must be a mistake. I was wearing white gloves and I remember thinking that they were borrowed and I didn't want to get makeup on them when I wiped my tears. I thought about the boyfriend who'd broken up with me and hoped he and his whole family were watching. I was just stunned. Completely stunned. Have never been so shocked in my whole life.
Hold on one minute. Your boyfriend broke up with you before the pageant? Is the best revenge winning Miss America?
No, he broke up with me my first year of college, and funny enough, we're still friends today. But he broke my heart and I wanted to see him squirm, that's for sure.
I happen to have a sash and crown in the back of my closet, for the 2015 Miss Summer Serenity Pageant, a camp drag thing they do in Washington to benefit people in recovery like me. So, take that.  I didn't cry when I won, I was very regal. Although those sharp stays in the crown were killing me.
I love it that you have a crown and sash…everyone in recovery deserves that but I'm especially glad you won!
Are contestants by and large sincere and gracious behind the scenes, worse, or somewhere in between, like all of us?
I think by the time most contestants get to Miss America, the catty ones have been weeded out. Girls are girls just like gays are gays (laughs) but it's kept in check during pageant week. It felt less like a competition and more like putting on a great show. I'm still friends and communicate often with several of the girls from my year.
I know gay men who can rattle off former title-holders, their states, and what color they wore for swimsuit.  I remember actual squeals coming from my gay friends when we saw you backstage at the Shanti Tribute to Peter Allen in 1993. We're talking high-pitched sirens of delight.
I'm very, very proud to have been able to speak out on behalf of People Living with AIDS and gay men who probably suffered the most, especially during those early years. I think I confused the lesbians, because they typically hated Miss America, but loved anyone who stood up for AIDS. I was a conundrum!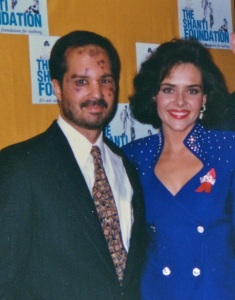 Of course, your appearance at that event for Shanti was a bittersweet moment for me, as you know I have written about. You accompanied our founding director, Daniel P. Warner, to the event, and he was covered in KS lesions. You handled yourself with such graciousness toward him, holding tight to his arm.
Because I was so closely involved as a volunteer prior to ever winning, I felt really comfortable with a hands on, no-holds barred approach. I was criticized and questioned many times along the way. I remember I was photographed at a hospital kissing a child who was HIV positive and it made the front page of the paper. I got so much mail over that!
Thanks for referring to us as "people living with AIDS" during that time. You know your language.
I was reading an article published in People Magazine about the AIDS epidemic and the journalist kept referring to the people she was profiling as "victims." I wrote a letter to People, correcting the journalist and explaining how important it was to write about "people living with AIDS" as opposed to victims. They published the letter, and a few months later I was in attendance at a Ryan White Awards banquet and Greg Louganis was a speaker. He cited my letter to People and thanked me for standing up for PLWAs. It was a God-shot for me, proof that standing up and speaking out reaches to so many places.
Speaking of God, you're a woman of faith, and so many people with AIDS were traumatized by some of the rhetoric by religious fundamentalists during the early years. I'm thinking Jerry Falwell, for instance. How did you reconcile that, or explain to conservatives the importance of ministering, in the truest sense, to those living with the disease?
Great question. Well, I don't know anyone who hasn't been traumatized by religious fundamentalists at some point, no matter if it had to do with AIDS or anything else. I definitely felt the sting of that while I was in the thick of advocacy. Thankfully, I have a lot of Biblical training and knowledge, and anytime I felt I had to reconcile anything, I could always refer to the love, the merciful love that Christ shows to all of us. I understand that even more, in recovery, because that gift of powerlessness — knowing that we can't control what people think or say or believe — it's very freeing. The most important thing is to love, to show tolerance. I recall telling a minister once, when he criticized me about how vocal I was, that perhaps he should just pray for me and leave the rest to God.
It feels like we still get hung up talking about sex even today, which only benefits the spread of HIV, yet you were teaching people how to use a condom 25 years ago. Is our reticence about sex still the biggest obstacle?
I think we've certainly come a long way when it comes to talking about sex, and sexuality. As a parent now, I think the biggest obstacle is knowing when to have an open discussion with kids, because they are much more open minded about almost everything — race, gender issues, sexuality, differences. I think it's incredibly important to have age appropriate, honest conversations with children as early as possible. This helps them grow into tolerant, open minded adults, which is what the generation before ours, and our own as well, missed out on. I also think that adults need to be exposed to that same honest talk, through schools, clubs, churches… Talking about sex has never scared me, but the results of NOT talking about it absolutely scare the hell out of me.
You were part of the ceremonies when the entire AIDS Quilt appeared on the Ellipse in Washington, DC, in 1992. I still can't walk through a display of the quilt without losing it. What kind of impact did it have on you then?
Oh my goodness. That was one of the most powerful moments I've ever experienced. I traveled quite a bit with the Quilt and worked so closely with NAMES Project. Yes, the impact stays with me.
Did you make a panel?
I did make a panel for Guy when he passed. It still remains one of the most emotionally charged and difficult thing I've ever done. Labor of love doesn't even begin to describe it.
How do you feel about the arrival of pre-exposure prophylaxis (PrEP), the pill that prevents HIV infection? For me, it's the kind of thing we prayed for back in the day, but the uptake among those at risk of infection has been slow.
Wouldn't the landscape of the disease be so very different if that had been available "back in the day?" I know I would take it, and I would encourage anyone who's sexually active to do the same. I think any kind of shame in taking a preventative pill would pale in comparison to the possible ramifications for not taking it. That's not to say that there should be ANY shame in contracting and living with HIV/AIDS. Men and women who I respect, admire and love with all my heart are living with the disease, but would, I'm pretty certain choose not to if they could.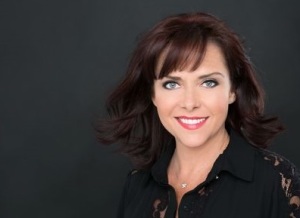 You're in Florida now, hosting a morning show called The Chat. How's life today, and does HIV advocacy still have a presence in it?
Life is so good. I'm on a leave from the show for now, so I can spend some time with my two boys and family in California, but I'll be back! The show is formatted like The View, with very opinionated, funny, smart women and it's really fun and informative, too. I stay involved with HIV/AIDS organizations. I don't have the national platform like I did in 1992-93 but whenever I'm asked to do anything, I say yes. I advocate as much as I can and will for as long as people remain uneducated and people living with HIV/AIDS are ignored or mistreated.
Many gay men like myself can take a kind of bittersweet pride in having stepped up at a time when it felt like the world had turned against us. And you were our ally when you didn't have to be. I hope you still take a lot of pride in that.
I really do. And thank you. It's one of the best decisions I ever made to step into the ring and fight with all of you, gay and straight alike. I'm so proud of what we have accomplished and continue to accomplish. It isn't lost on me that I was, as Miss America, invited into places that other activists weren't. Churches, schools, Rotary Clubs, private organizations, the White House. I am so very proud to have been able to use my title to make a difference and have the absolute time of my life doing it. The friendships that were born through advocacy are some of the most important and meaningful relationships I have. I worked with some real rock stars. I'm very grateful.
When was the last time you put your Miss America crown on? If you haven't done it in many years I am going to be really disappointed.
Honey, every time I vacuum that crown is on. Haha! No, actually I put it on while doing The Chat last year. It's here in California with me now, and since you mentioned it I may just have to put it on today just for fun.
Oh yes, please.  You know I love you for that.
Ironically, my producer on the show put it on and broke it! It was so funny. She was mortified. So, a little super glue and it's all good.
Lucky for us, your spirit is unbreakable. Thank you Leanza, for so many things.
And thank you. Your spirit and passion is contagious and inspiring. I mean that.
I inspire Miss America! I'm telling everyone. Take care, and think of me when you vacuum.
You take care as well, and thank you!
(Crowning photo from Miss America 1993 DVD; Portrait photo courtesy Miss America pageant; Photo of Daniel P. Warner and Leanza Cornett by Karen Ocamb; present-day photo by Renee Parenteau Photography)
Tags: aids, culture, drag, gay, help others, hiv, PrEP, recovery, Recreation, Sexuality
Posted in Gay Life, Living with HIV/AIDS, Meth and Recovery, My Fabulous Disease | 5 Comments »
Monday, June 1st, 2015
June is Pride Month in the LGBT community, and I was honored to be asked by Visual AIDS to curate a "web gallery" on the topic. Immediately, I considered a question that I had once posed to readers of my blog.
If living with HIV is nothing to be ashamed of, is it something to be proud of?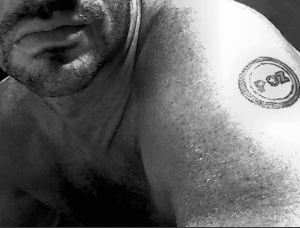 It was a really interesting exercise to explore this question, and I hope you will head over to Visual AIDS to check out the exhibit online. Visual AIDS has thousands of images of artwork that represent the artistic expression of hundreds of artists living with HIV.
Of course, including these artists in my exhibit meant that I was assigning meaning to their work in a way they may never have intended. That's okay. Art is gloriously subjective. In the image Self-Enforced Disclosure (Greg Mitchell, 2007) above, I could help but believe that a man who would tattoo his HIV status on his body did not do it to shame himself. But is it an act of pride?
From my curator statement:
No one should be marked or shamed for living with HIV. But, should someone claim to be proud of being positive, there is a lingering, implicit threat to the statement, as if their pride is untrustworthy, or worse, that having the audacity to feel proud of living with the virus must mean they want to infect everyone else.

We must reject the stigma that labels people with HIV as predatory, irresponsible, and lacking in self-respect. Being proud of all that we are is hardly the same as wishing it on others.
I hope you will check this out and share your thoughts.
Mark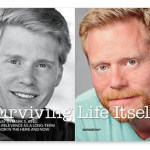 p.s. My writing is my artistic expression, and I really appreciate the response I have received to my essay in the new June issue of POZ Magazine, "Surviving Life Itself." The piece reflects on my relevance, and lack thereof, as a 30-year survivor of HIV, and what kind of impact others like myself can have in the here and now. I hope you will grab a copy at your local clinic or pharmacy, or read it online here.
Tags: aids, culture, gay, gratitude, hiv, Recreation, Sexuality
Posted in Gay Life, Living with HIV/AIDS, My Fabulous Disease | No Comments »
Saturday, May 9th, 2015
"A boy's best friend is his mother."
— Norman Bates, Psycho
I was standing at the ticket counter of the movie theater and couldn't believe my ears. They were telling me that Theater of Blood, with the great Vincent Price, was rated "R" and they were not letting me in without a parent. I was a horror-movie obsessed boy of 12, and was inconsolable. "I won't look at any sexy stuff," I remember pleading, "I just came for the gore!"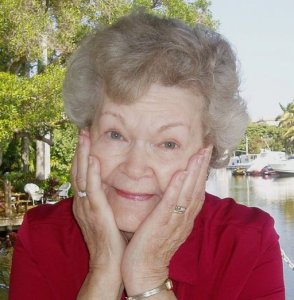 With visions of decapitations fading like an old blood stain, I made the long walk back home and exposed my broken heart to Mother, who made one of the grandest gestures of my childhood: she took me back for the late show. On a school night.
It wouldn't be the last time she had my back. Over the years she proved a trustworthy ally, and this was never more true than in the 1980's, when gay men often lost their mothers — hell, their entire families – when an AIDS diagnosis was revealed.
Mom never abandoned me or my gay older brother, Dick (is there no gayer name than Dick King? Did my parents consult the Falcon Video Book of Baby Names?). I tested positive in 1985, and Mom immediately went to work educating herself on HIV.
My brother was spared HIV infection but suffered its cruelty nevertheless: his lover of 13 years, Emil, died of AIDS in the early, scorched-earth years of the epidemic.
In this video, I sat Mom down to find out things I've never asked before. What did she really feel when she found out I was positive? Did she believe I would die? Do mothers have a right to know? What advice would she offer other families? We also talk about the loss of Emil and the repercussions from it we still feel today.
Mom is no expert. She isn't an AIDS researcher and she doesn't march on Washington. She just loves her kids and tries to understand what is happening in their lives and how she can help. If your mother is like mine, we have a lot to celebrate (or remember) this Mother's Day weekend.
Enjoy the video, and please, stay well.
Mark
Tags: aids, family, gay, gratitude, Recreation
Posted in Family and Friends, Gay Life, Living with HIV/AIDS, My Fabulous Disease | No Comments »
Saturday, March 28th, 2015
Why Andy Cohen isn't badgering me with phone calls to bring this series to Bravo, I'll never know. At any rate, you will find all three videos of the series below.
During the first year of producing my blog videos back in early 2009, it occurred to me how much of my health and happiness was the result of having a solid support network. I wanted to find a way of showing this through my blog, and the result would be three video episodes that remain among my favorites produced for My Fabulous Disease.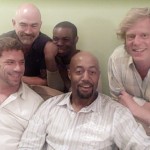 What might it be like, I wondered, if I invited some friends living with HIV over to my place and the video chronicled our evening together? Was there value in showing our support and friendship? My cinema verite experiment could be inspiring — or a complete bore.
I needn't have worried. When Craig, Eric, James and Antron arrived for dinner, they plunged into the evening with startling honesty and affection for one another. While my BFF Charles worked the camera (the man is a saint; he didn't eat at the table with us so it wouldn't intrude on the filming), the five of us let down our guards and shared on a variety of topics.
We talked about our mothers, and how and when we disclosed to family and friends. We talked about dating, and loneliness, and what we tell people who have just tested positive.
Viewers loved doe-eyed Antron, the 23 year old with the heartbreaking story of his mother's reaction to learning his status. They left comments about the tattooed, sexy James, and his candid stories of sex and disclosure. They swooned over the philosophical Craig, and his moving description of his mother's face the moment he revealed his status, and equally, how Eric created his "HIV Team" of physicians and family to combat his disease.
As for me, I look back at this episode and wish my video editing skills were as honed as they are now, and I regret filming when my face was swollen from my initial facial filler treatment (I look like I'm welcoming you to Munchkin land). But I couldn't have been more thrilled with the response to the video and knew that I would have to produce another episode with this amazing group.
That would happen a year later, when "The Real Poz Guys of Atlanta" was posted on TheBody.com on February 23, 2010. This time we skipped dinner and went directly to dessert, as I taught my friends how to bake my legendary brownies. Then we sat by the fire for a conversation even more intense than our last, sharing about partners lost to AIDS, our sex lives and what constituted "acting out," and even a round of show and tell, as each of us brought something of meaning to our lives with HIV.
When another year later we met up again, sparks flew. These guys were really getting the hang of this, because we discussed and revealed things like never before. From crystal meth addiction to our mothers, nothing was off limits. There's even a (NSFW-ish) chat about tops and bottoms, modern gay sexual politics, and which one of us absolutely loves using the female condom. I love hearing my friends talk dirty for a good reason. And about reaching out for help when you really need it.
And having these conversations is really what this project was about for me. The healing grace of our friends, and how that support comes in handy during trying times.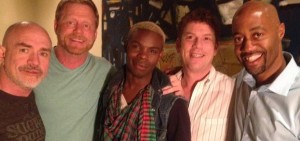 Do you have a strong circle of friends who know your status or otherwise have your back? I'd love to hear some of your experiences and what you might advise someone who is considering whether or not to disclose their status to their social circle.
In the meantime, my dear friends, please be well.
Mark
Tags: barebacking, culture, family, recovery, Recreation, serosorting, Sexuality
Posted in Family and Friends, Gay Life, Living with HIV/AIDS, Meth and Recovery, My Fabulous Disease | No Comments »
Friday, March 20th, 2015
It wasn't easy keeping my composure when I interviewed for my first job for an AIDS agency in 1987. Sitting across from me was Daniel P. Warner, the founder of the first AIDS organization in Los Angeles, LA Shanti. Daniel was achingly beautiful. He had brown eyes as big as serving platters and muscles that fought the confines of the safe sex t-shirt he was wearing.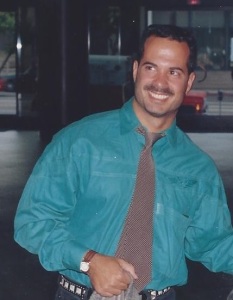 At 26 years old, with my red hair and freckles that had not yet faded, I wasn't used to having conversations with the kind of gorgeous man you might spy across a gay bar and wonder plaintively what it might be like to have him as a friend. But Daniel, one of legions of people who had abandoned whatever career they had planned and went to work building support programs for the sick and dying, did his best to put me at ease. He hired me as his assistant on the spot, and then spent the next few years teaching me the true meaning of community service.
My new mentor and friend quite literally embodied Shanti's mission to provide a non-judgmental, compassionate presence to our clients, many of whom were in the final stages of life.
Daniel was also our secret weapon when it came to fund raising. Whether shirtless in a dunking booth, dressed in full leather regalia, or spruced up to meet a major donor, it was tough to resist his charms. He knew his gifts, organizationally and otherwise, and offered them liberally for the benefit of our fledgling agency.
As time went on, Shanti grew enormously but Daniel's health faltered. He eventually made the decision to move to San Francisco to retire, but we all knew what that really meant. I was resigned to never see him again.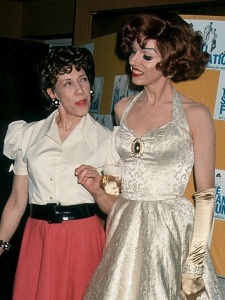 In 1993, Shanti hosted our biggest, most star-studded fundraiser we had ever produced. It was a tribute to the recently departed entertainer Peter Allen, lost to AIDS, and the magnitude of celebrities who came to perform or pay their respects was like nothing I have ever seen. By that time I had become our director of public relations, and it was my job to corral the stars into the media room for interviews.
Celebrities like Lily Tomlin, Barry Manilow, Lypsinka, Ann-Margret, Bruce Vilanch, and AIDS icon Michael Callen were making their way through the gauntlet of cameras in the crowded media room. I had tried to no avail to convince our headliner Bette Midler to make herself available to the expectant press, but as I stood in her dressing room pleading my case, she firmly declined, explaining that she had an early morning call for the filming of the television remake of Gypsy. I had tried to insist until she waved me away and started removing her panty hose right in front of me. I nearly tripped through the doorway during my frantic retreat.
Back up in the media room, one of my volunteers approached me with a look of shock and excitement on his face. He pulled me from the doorway. "I didn't know he was going to be here," he said with wide eyes. "I mean –"
"Who?" I asked. On my God. Tom Hanks? Richard Gere?
"He's with Miss America, Mark," he said. "They're right behind me." We both turned as the couple rounded the corner of the hallway. They entered the light of the media room and I barely kept a gasp from escaping.
Beautiful Leanza Cornett, who had been crowned Miss America, in part, by being the first winner to have HIV prevention as her platform, had a very small man at her side. His head bore the inflated effects of chemotherapy, which had apparently done little to stem the lesions that were horribly visible across his face, his neck, his hands. His eyes were swollen nearly shut. In defiance of all this, his lips were parted in a pearly, shining smile that matched the one worn by his gorgeous escort.
I stepped into the media room, wanting to collect myself, to wipe the look of pity off my face. I swallowed hard and stepped into the doorway to announce them to the press.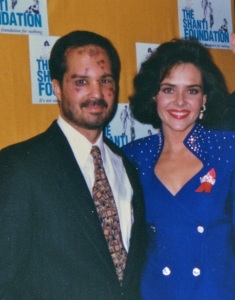 "Ladies and gentlemen," I said. "Miss America 1993 Leanza Cornett, escorted by Mr. Daniel Warner, co-founder of the Los Angeles Shanti Foundation."
The couple walked into the bright light and several flashes went off at once. And then the condition of Miss America's companion dawned on the camera crews. A few flashes continued, slowly, like a strobe light, and across the room a few of the photographers lifted their eyes from their equipment to be sure their lenses had not deceived them.
Daniel looked to me with a graceful smile, and it became a full, sunny grin as he looked to the beauty queen beside him and put his arm around her. She pulled him closer to her. Their faces sparkled and beamed – glorious, joyful, defiant – in the blazing light of the room.
That man, I thought to myself, that brave, incredible man is the biggest star I have ever seen.
And then the pace of the flashes began to grow as the photographers realized they were witnessing something profound. The couple walked the path through the room and toward the other door. "Just one more, Mr. Warner?" one suddenly called out. "Miss America! Just another?" The room became a cacophony of fluttering lenses and calls to look this way and that, all of it powered by two incandescent smiles.
Daniel and Leanza held tight to each other, their delight lifted another notch as they basked in their final call. Every moment of grace, every example of bravery and resilience I have known from people living with HIV, can be summed up in that glorious instant of joy and empowerment.
"Boss!" I said to him as they exited the room. "I didn't know you would be here. It's just… so great."
He winked at me. "I'll be around," he said. "I brought my whole family with me tonight. I need to get to the party and show off my new girlfriend!" The three of us laughed, and then I watched Daniel and Miss America, arm in arm, disappear down the hall and into the reception.
Only months later, I was at my desk in Atlanta in my new position as director of a coalition of people living with HIV when I received a phone call.
"Mark, this is Daniel," said a weakened voice. "Monday is my birthday, and I thought that might be a good day to leave." Daniel had always been fiercely supportive of the right of the terminally ill to die with dignity and on their own terms. We shared some of our favorite memories of our days at Shanti and I was able to thank him for his faith in me and setting into motion a lifetime of work devoted to those of us living with HIV.
Daniel P. Warner, as promised, died on his birthday on Monday, June 14, 1993. He was 38 years old.
Mark
(This story is adapted from my book, A Place Like This. Photo credits: Daniel Warner by Jim Blevins; Lily Tomlin and Lypsinka by Ron Galella; and Leanza Cornett and Daniel Warner by Karen Ocamb.)
Tags: A Place Like This, aids, culture, gay, help others, hiv, Recreation, Sexuality
Posted in Family and Friends, Gay Life, Living with HIV/AIDS, My Fabulous Disease | 8 Comments »
Monday, February 23rd, 2015
The annual HIV Cruise Retreat, commonly referred to as "The Poz Cruise," will set sail this November 8-15 aboard the Ruby Princess, departing Los Angeles and cruising the Mexican Riviera cities of Mazatlan, Puerto Vallarta and Cabo San Lucas.
This year, though, there will be a somewhat ironic special guest on board: Timothy Ray Brown, the first man to be cured of HIV.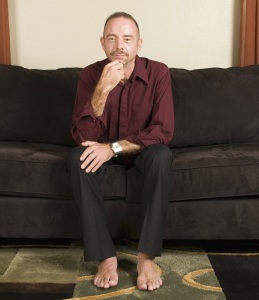 "Timothy and his partner will be joining us, and we're thrilled," says cruise director Paul Stalbaum, a longtime HIV survivor and travel agent who began organizing the cruise over a decade ago. "He will participate in a presentation and Q&A on cure research and share his story with us. His personal grace and his public education efforts since becoming 'the Berlin Patient' are deeply admired. I know our passengers can't wait to meet him and have some fun on the Mexican Riviera."
Brown, co-founder of the Cure for AIDS Coalition and Cure Report, maintains that his identity hasn't really changed since his cure in 2007, the result of a stem cell transplant for the leukemia he was battling at the time. (The transplant donor had the CCR5 gene mutation that blocks HIV from entering human cells.)
While the procedure hasn't been successfully duplicated in other HIV patients precisely, it has led to advances in gene therapy treatments that incorporate what was learned from Brown's case.
"Remember, I was HIV positive twice as long as I have been cured," Brown says about joining the Poz Cruise. "I still consider myself part of the HIV community. I wouldn't have it any other way."
"There's something special that happens when so many people living with HIV are together," says Stalbaum of the hundreds of cruise articipants. "All the social walls that divide us just fall away. Our happy group of poz cruisers, who are often joined by their negative partners and family members, aren't concerned with HIV status or age or appearance. It creates an environment where true friendships—and, yes, even some romance—are free to bloom. Our group watches their friend list on social media explode after every cruise."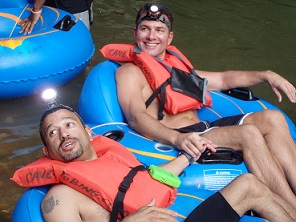 The HIV Cruise Retreat brings together people living with HIV, their loved ones and allies for a week of exclusive theme parties, private excursions and educational events. While not a fully chartered ship like RSVP or Atlantis, the parties, events and even dinner arrangements for participants are exclusive.
Otherwise, says Stalbaum, "we mix with other people, just like in real life. And we're holding hands and feeling proud. We usually commandeer one of the pools on the first day, and it's quite a sight to watch the other passengers realize we are a colorful group indeed. A lot of the women on board ditch their husbands to hang out poolside with us instead. We're a lot more fun."
This will be the first time in seven years that the cruise has departed from the West Coast, and it's expected to be a sold-out cruise. Special group cabin rates are available until Feb. 28. More information, including video blogs from past cruises, is available at HIVCruise.com or through Paul Stalbaum at (954) 566-3377.
This article was written by Mark S. King and originally appeared in Frontiers Magazine in Los Angeles. Timothy Ray Brown photo: Scott Taber. Cruise tubing photo: Brian Molenaar.
(Building community among those of us living with HIV is a passion of mine. I realize that although the cruise is reasonably priced it is also out of reach for some of my readers, and I hope you will understand my enthusiasm for supporting this event. This will be my 5th year to volunteer as MC of the cruise — I pay for my expenses like everyone else — and it has become a yearly vacation that I truly look forward to. I hope you will check it out! — Mark)
PLUS…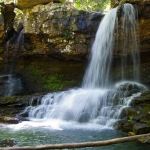 If you are gay, HIV+ and in recovery, have I got the perfect retreat for you. The POZitively Fabulous weekend retreat is now in its 3rd year and growing by leaps and bounds. Created by and for HIV+ gay men in recovery, it offers fellowship, workshops, speakers, and plenty of time to enjoy the gorgeous Cloudland Canyon State Park in Georgia. I've attended and it was terrific. Get all the details at SoberPlus.com.
Tags: aids, culture, gay, gratitude, hiv, Recreation
Posted in Family and Friends, Gay Life, Living with HIV/AIDS, My Fabulous Disease, News | No Comments »
Friday, January 23rd, 2015
For twenty-five years I have been writing about living openly as a gay man living with HIV. Along the way I have spilled secrets, opened up about sex and relationships, highlighted the work of those who inspire me, come clean about my history of addiction and recovery, focused my video camera on international conferences and the lives of HIV negative gay men, and have found myself in some hot water once or twice.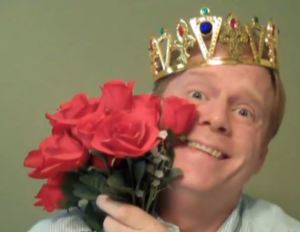 Living out, loud and proud is an enormous privilege I don't take lightly. There are countless people who don't have supportive families or understanding workplaces or even friends to whom they can rely. And it is those people who are most often on my mind as I write this blog. Your comments and emails inspire and humble me, and that includes the criticism of my admittedly strong opinions. You make me think twice, very often after the fact, and you can be assured that you teach me.
So my nomination for Outstanding Blog as part of the national GLAAD Media Awards has me excited, flummoxed and feeling reflective. I wouldn't be a good recovering addict if somewhere in my mind I didn't feel unworthy. Like many of us living with a shame that never truly washes away, there is a part of me that feels like a fraud.
If you only knew me, it whispers, you wouldn't accept me. You wouldn't give me an award. Maybe you wouldn't love me. It is the sad reverberation of growing up gay, of feeling socially damaged by HIV, of the guilt of having once turned to drugs to block my doubts and fears.
Today, I will not be bowed by misgivings and undeserved shame. I will even indulge my dangerous ego and admit that I'm terribly proud and feel like one of the Oscar nominees I track with religious verve. And that is the simple, elegant value of efforts like the GLAAD awards. They remind us that we're okay, celebrated even, and it chips away at the internal homophobia we carry with us in quiet places.
The fact that the highly visible GLAAD Awards focus most notably on film and television depictions of LGBT people makes this situation all the more unreal. The glamour of it all appeals to every gay bone in my body.
Will there be a red carpet? Can I lose enough weight to walk it? Can I convince openly HIV positive fashion designer Mondo Guerra to lend me a jacket (I'm working on it)? Can I make a statement about how those of us living with HIV are crafting lives of joy and engagement and responsibility?
It might be more productive to shift the focus away from myself and share with you the other nominees in my category. They surely deserve that. GLAAD does us all a great service by bringing art and resources to our attention that may be unfamiliar to us. I've been stalking the other nominated blogs below and the inspiration to be found there has transformed a common platitude into a sincere fact: it is, without a doubt, an honor just to be nominated.
The Art of Transliness
The triumph of visible trans advocates like Laverne Cox makes headlines, but this blog provides insight on the ongoing, day-to-day challenges of the trans community.
AutoStraddle
My favorite blog name ever. This site devoted to queer women, or "girl-on-girl culture" as they describe it, is a hip blog mixing pop stories and stigma-bashing commentary.
Box Turtle Bulletin
Anti-gay rhetoric doesn't stand a chance in the face of this site providing news, analysis, and fact-checking.
Holy Bullies and Headless Monsters
Lies in the name of God are still lies. This site analyzes and refutes the LGBT inaccuracies of religious conservative organizations.
Thank you, my friends. I have said that finding my voice through this blog has saved my life, and those words ring especially true today. And in case I don't have the opportunity for an acceptance speech, allow me to thank the most important person now.
Michael, I love you. Being engaged to a man like you is the biggest reward of them all.
Mark
Tags: aids, barebacking, conferences, criminalization, culture, gay, gratitude, hiv, recovery, Recreation, Sexuality
Posted in Family and Friends, Gay Life, Living with HIV/AIDS, Meth and Recovery, My Fabulous Disease, News | 7 Comments »