Posts Tagged 'research'
Monday, November 28th, 2016

In the towering new novel Christodora, author Tim Murphy harnesses decades of personal and professional experience as an HIV journalist into a story that sweeps back and forth between the last several decades and beyond. It has the scope of great literature, but Christodora is also a deeply personal chronicle from a man who knows his terrain.
The book's namesake is a century-old apartment building in New York City's East Village, silently weathering the indignities of time, economics, and social change that is mirrored in a host of characters connected to the building through the years. They include a privileged young couple, both of them artists, their adopted child, revelers of the gay dance clubs in the village, social activists and fledgling health department professionals. Since the story takes root in the 1980s, we know our characters are poised to confront something they can never imagine.
Yes, there are AIDS horrors here, of the multitudes who die around the edges of the book's pages. But Murphy's lens is more interested in close-ups, in the intimate impact of calamity, in various forms, on the lives of his characters. He also writes with the distance and maturity to know that AIDS wasn't the only crisis in town for New Yorkers during this period, and even within it, AIDS greedily intersected with numerous other social ills and personal struggles.
With hardly a false move, Murphy glides effortlessly among the worlds of addiction and recovery, the academic art scene, AIDS activism, and the darkened corners of mental illness.
It is a gift for any writer to find the interior voice of a character – the cyclical doubts and fears, the ongoing internal debates in which we all engage that propel our lives and choices – and so it is with Murphy, who has multiplied the feat by populating the novel with an astounding number of flesh-and-blood people who behave with all the faults and courageousness that humanity allows.
Murphy is coy about providing too many historical names and places. The inner workings of ACT UP and its more establishment-friendly offspring, Treatment Action Group, are dramatized at great length but the groups are never mentioned by name. It releases Murphy from the job of shackling his story to actual people and organizations; this is not historical autobiography in the vein of Sean Strub's Body Counts or Cleve Jones' upcoming When We Rise. The emerging AIDS activism scene is portrayed, Murphy has us feel, because some of his characters happen to be there. They come first.
That said, anyone familiar with the gay New York City scene from this era will enjoy the parlor game of spotting the real people who inspired several major characters. Some are transparent, others not. Christodora had me Googling the names and affiliations of my guesses more than once.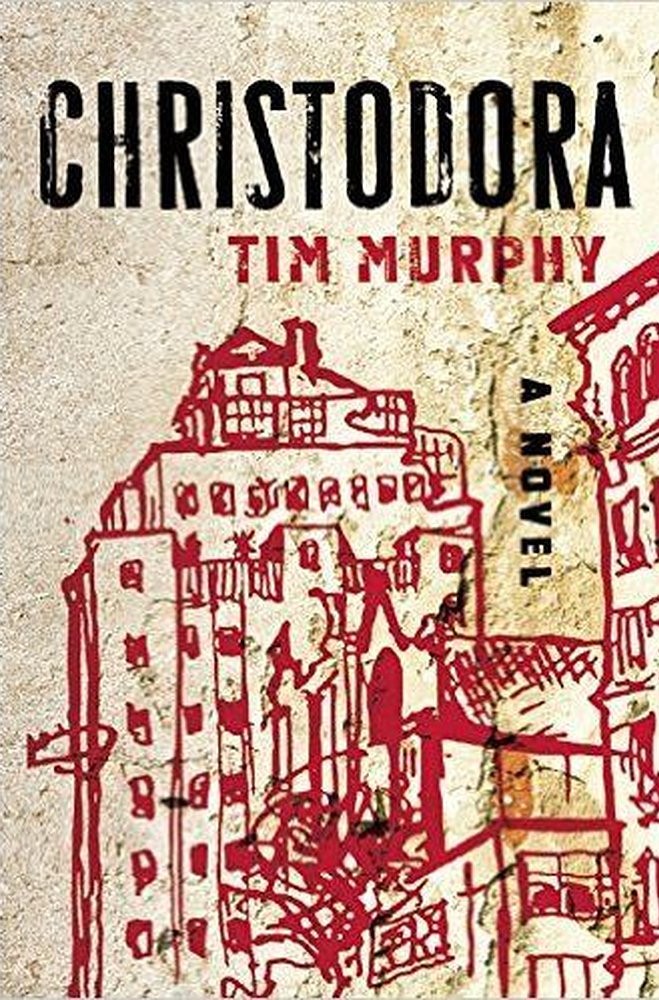 The most searing passages in Christodora deal with the wreckage of drugs and those engulfed by them, calibrated for maximum heartbreak. For any of us who turned to substance abuse during or after the plague years, who live with the confusion and guilt of having survived a public health emergency only to surrender ourselves to small baggies of crystalized catastrophe, Murphy knows us, and he intimately (and sometimes explicitly) offers us front row seats to the destruction of major characters. The brutality of addiction cannot be divorced from the story of AIDS.
Christodora even has the audacity to look beyond the present, providing glimpses into years we have not yet seen. Audacious, because Murphy knows there is no AIDS survivor among us who hasn't considered what lies ahead, as the crisis years continue to fade from view, and he delicately provides an answer that is rooted in the personal destinies of his characters.
Ultimately, Murphy glides the reader to a gentle landing spot. After all the fury of AIDS activism, broken families and lifelong resentments, the flawed and sometimes flailing characters of Christodora are provided with a lovely parting gift. To all of this rancor, Murphy calls a kind of merciful truce.
The final notes of charity in Christodora are all the more bittersweet given they were written by an HIV journalist who, one suspects, longs for moments of healing grace every bit as wistfully as we do.
Mark
(Christodora would make an ideal gift to yourself for this World AIDS Day, or a great Kindle stuffer for someone you love – or for someone who could use a better understanding of the impact of these last thirty years. Check it out on Amazon here.)
Tags: A Place Like This, advocacy, Aging, aids, culture, gay, hiv, meth, physician, politics, recovery, Recreation, research, Sexuality
Posted in Book Review, Gay Life, Living with HIV/AIDS, Meth and Recovery, My Fabulous Disease, News | No Comments »
Tuesday, September 27th, 2016
The Centers for Disease Control and Prevention (CDC) has produced a music video that joyfully educates gay men about HIV prevention options. And it is foot-stomping fabulous.
The song, "Collect My Love," was released by The Knocks and it features vocals by Alex Newell, the young gender-bending singer who rose to fame by stealing season three of the television series, Glee (his rendition of "Boogie Shoes" on that show is a one-way ticket to my happy place).
In the CDC music video released today, Newell performs the song in a crowded, gay-friendly dance club. The atmosphere is ebullient and cruisy, with gay men making connections left and right. That's where HIV prevention comes in.
Gay couples meeting at the club are shown later, as their relationships develop. There is a condom negotiation, a man shown taking PrEP, and even a character who discloses he is HIV positive and undetectable. The CDC has filled the video with every prevention method available, and they do it in a sex-positive, non-judgmental atmosphere. The video was created as part of the "Start Talking. Stop HIV." campaign that reaches out to men who have sex with men (MSM), particularly African-American and Latino gay men.
In an exclusive interview with Alberto Santana of the CDC's Division of HIV/AIDS Prevention and Manny Rodriguez, part of the creative team at agency FHI360, both men made clear that solid research was their guide.
"This is an authentic campaign," said Rodriguez, "with gay men involved in both the campaign staff and creative team. Our goal was to marry CDC research with something that is accessible and enjoyable to watch."
"We know that having conversations about HIV can increase good health outcomes and strengthen relationships," said Santana. "We also wanted to playfully connect to pop culture. We are putting out important information, and doing it outside the normal means."
The CDC is exceedingly careful to provide scientifically accurate messages, but has certainly never delivered these messages in such an innovative and entertaining way. The video incorporates both PrEP and the fact people with HIV can become undetectable — two important and often misunderstood issues being heavily discussed among the gay community right this minute.
The men featured in the video are youthful and attractive, but blessedly, they look like young men you might actually meet in a club, not unattainable icons from the pages of Men's Fitness. In fact, there's a plus-sized bear seen tearing up the dance floor who walks away with the video during his few seconds on camera. In my mind's eye, that jubilant, self-possessed man is not going home alone.
Sure, the world conjured in the CDC video may not reflect all interactions among gay men as we know them to be. Stigma and judgment still exist and are practiced nightly in clubs throughout the country. But I wholeheartedly support this alternative, aspirational world, where gay men live joyfully and play responsibly. That's the world I want to live in.
The video will be shared on social media and through CDC's community partners. But why wait? Check it out, and share it with your networks. Discuss it. Start a conversation about the ways we can protect ourselves and our community.
And put on your dancing shoes.
Mark
Tags: acting, advocacy, culture, gay, hiv, physician, PrEP, Recreation, research, serosorting, Sexuality, stigma, testing
Posted in Gay Life, Living with HIV/AIDS, My Fabulous Disease, News, Prevention and Policy | 4 Comments »
Thursday, September 22nd, 2016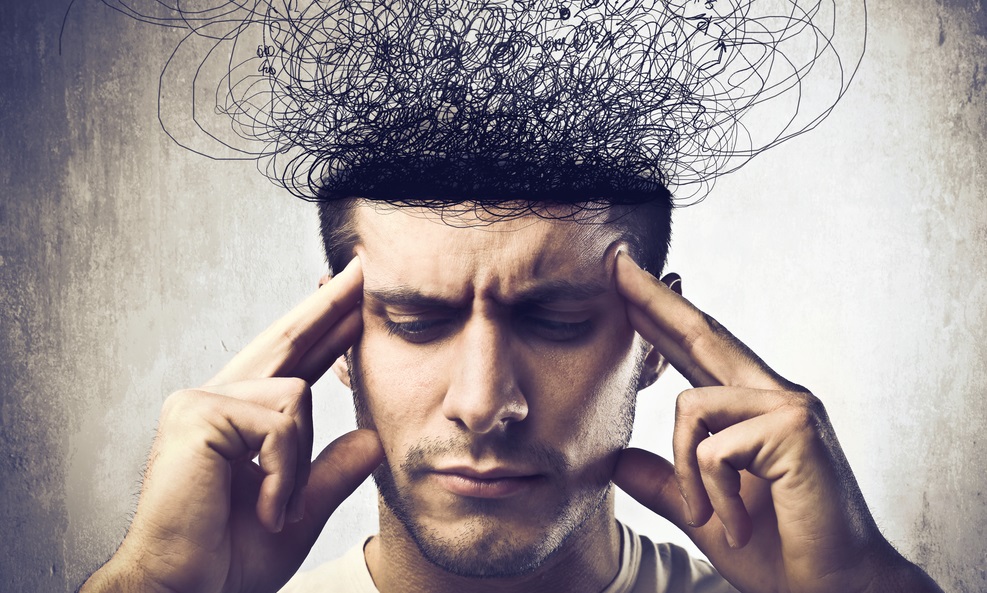 Amidst the happy haze of good news about the efficacy of PrEP in preventing new HIV infections and the growing consensus that people living with HIV who are undetectable are not infectious, there is troubling news from the CDC in two new reports about the golden oldies of sexually transmitted infections (STI's): rates of syphilis are on the rise and antibiotics to treat gonorrhea may be nearing the end of their usefulness.
The news underscores a simmering tension between those of us who celebrate the lowered risk of HIV infection – and the diminishing role condoms might play in HIV prevention during this new era of PrEP and being undetectable – and the rise in reported cases of syphilis and gonorrhea. And I don't mind being the first to call myself out.
RETHINKING MY GONORRHEA NOSTALGIA
In my cheeky post from last year, "My Gonorrhea Nostalgia," I argued that what was once a simple rite of passage for many gay men – finding yourself at a clinic with the clap – has been judged and scorned so harshly these days that it has "raised the bar" on what we consider to be acceptable gay sexual behavior. From that piece:
When did avoiding every possible STI become the new goal for gay sexual behavior? Syphilis, chlamydia, and gonorrhea are all easily treated and cured. Scary campfire tales of a spreading superbug impervious to all treatment have failed to materialize. The very idea of getting The Clap again just makes me feel nostalgic.

No longer is avoiding HIV the prime objective; we must also now use a condom every time so that we are never exposed to, well, whatever. How many hoops must we jump through in order to fuck in a pleasurable way? We can't win for losing.
While I stand by the basic tenants of my rant – gay men are held to a higher standard because we are viewed as sexual outlaws – new data runs counter to my assertion that STI's are "easily treated and cured."
HAZARDS AHEAD?
"If current trends continue, strains of gonorrhea could become resistant to all available antibiotics, putting the 800,000 Americans who contract the sexually transmitted infection (STI) annually at risk of an untreatable case," writes Ben Ryan for POZ, citing a new CDC report. He goes on to explain that at least one cluster of gonorrhea cases has begun to evade our current treatment arsenal and that's why the CDC is sounding the alarm about it.
While gonorrhea remains universally treatable, there is evidence of a weakening of current treatments, and there are no other approved medications in the wings. Should untreatable strains begin to circulate, we may soon find ourselves without an effective solution, although a new drug in clinical trials is showing some promise.
Meanwhile, yet another new CDC report, this one charting syphilis cases by State, reinforces data that syphilis cases have spiked 15%. In the State-by-State comparison, a CDC graph shows the largest increases are mostly located – you guessed it – in the South (congrats on your win, North Carolina, although your victory is a hollow one since Georgia, the perennial favorite State for syphilis, is not included for lack of reporting data). The data also indicates an increase in syphilis diagnosis among gay men that has persisted since the year 2000.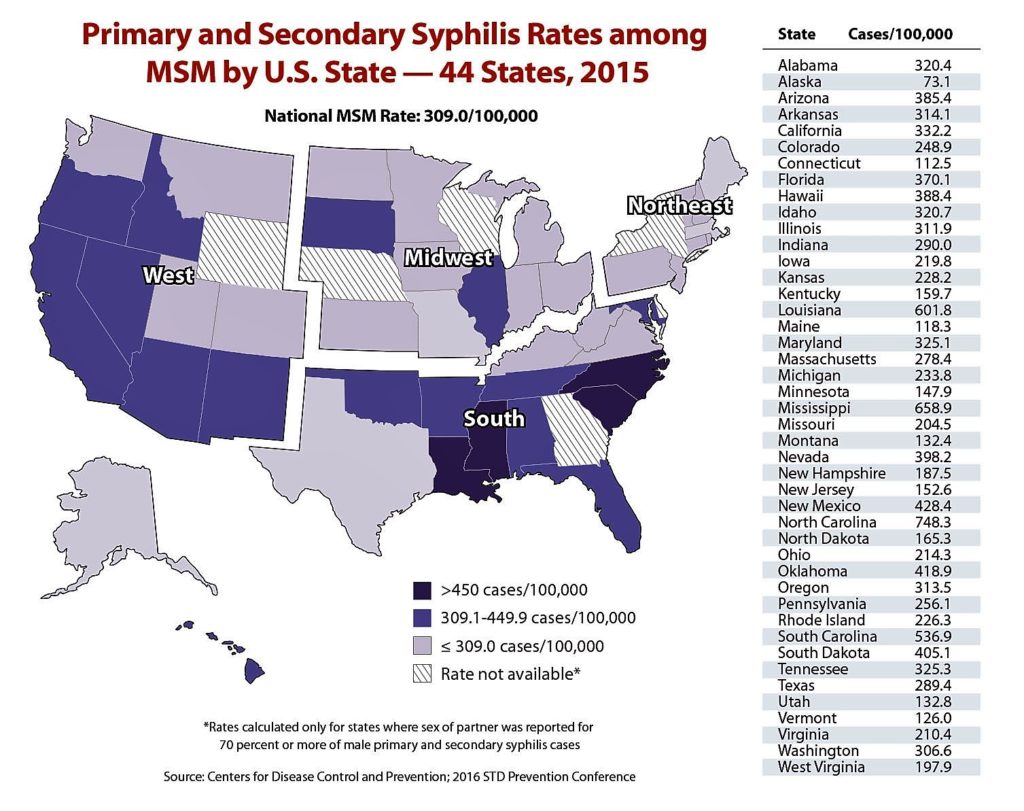 It isn't clear from the CDC report whether an increase in syphilis screening might account for the increase in reported syphilis cases. But still. "Although we have been treating syphilis effectively with penicillin for decades," said CDC epidemiologist Cyprian Wejnert, the presenter of the screening data, "the risks of not being treated include visual impairment, damage to the nervous system, and stroke."
TWO HIV ADVOCACY CAMPS OFTEN AT ODDS
And herein lies the tension. There are two distinct schools of thought on modern gay sexual politics and HIV, and too often they are loathe to overlap.
First, there are those, like me, who are thrilled that after a generation of mortal fear there are now ways for us to have pleasurable sex without condoms that does not pose a risk of HIV infection. It is just that sense of liberation that has propelled much of my writing, such as "Your Mother Liked It Bareback," and it has led to a welcome increase in conversations about the value of sexual pleasure.
And then, there are those who have been more cautious, pointing out the risk of STI's in general and among those using PrEP in particular. This has led to some acrimony. POZ science writer Ben Ryan, who has written quite a lot about PrEP, was blocked from the highly influential "PrEP Facts" Facebook page earlier this year for not adhering to group guidelines. Ryan had previously posted numerous articles that have taken a more circumspect view of PrEP or have reported on the prevalence of STI's, and his work continues to be posted and discussed in the group.
The new CDC articles on gonorrhea and syphilis do not correlate the increase in STI's to those using PrEP or to those who may have eschewed condoms because they are HIV undetectable. But that doesn't mean that people on both sides of a widening chasm between the cautious and the sex-positive won't try to score points from the CDC report or attempt to dissect its accuracy. Advocates trying to adhere to a singular message can be touchy. Been there, wrote that.
As for me, I'll switch to the combination platter, thanks. While I will continue to celebrate the breakthroughs that have given us more options to "fuck without fear," as the notable and quotable PrEP advocate Damon Jacobs likes to say, I'm going to dial back my cavalier posture about the risk of being infected with an STI. In light of mounting data on STI's, some of my own past writing makes me cringe.
The only constant in the world of HIV is change. I remember when taking an HIV test was politically incorrect, when I took AZT every four hours and, more recently, when I believed a simple case of gonorrhea was worthy of clever mirth. I've had an attitude adjustment.
While catching the clap might have once been an amusing rite of passage to me, it can have real and very serious consequences for someone else.
Mark
Tags: advocacy, aids, barebacking, gay, hiv, physician, politics, PrEP, research, serosorting, Sexuality, stigma, testing
Posted in Gay Life, Living with HIV/AIDS, My Fabulous Disease, News, Prevention and Policy | 1 Comment »
Tuesday, July 26th, 2016
The people, the parties, the protests! AIDS2016, the international AIDS conference held in Durban, South Africa from July 16-22, had it all. And it was my privilege to bring you the stunning sights and sounds of the gathering, sponsored by The Global Forum of MSM and HIV. My special thanks, too, to my amazing videographer, Australian HIV advocate Theo Tsipiras.
My coverage was featured on the most comprehensive HIV resource on the net, TheBody.com (you can also view my full set of videos there), as well as on MSMGF.org and even on Queerty.com, the world's largest pop culture site for gay men.
So here they are, each of the five video blogs I produced at AIDS2016, below.
Allow me to let these videos, and the inspiring people from around the world who populate them, to speak for themselves. Enjoy!
The MSMGF Pre-Conference (Gay Day!)
The MSMGF pre-conference is uniquely designed to address the issues and needs of men who have sex with men (MSM) around the world.
Included: openly gay International AIDS Society President
Chris Beyrer
; Truvada drug smuggling (sort of) with German advocate
Nicholas Feustel
; a chat about the prevalence of
chem sex
in London; and gay advocates from countries in which their sexuality – and even their services for gay men – are criminalized.
The Thrilling Treatment Access March on the Streets of Durban
The may be no way to adequately describe the intensity of the #Treatment4All march that wound its way through the streets of Durban. Fortunately, my videographer Theo and I dropped ourselves into the middle of the action. The results are amazing.
Included: the thousands of advocates calling out the disparities in the world when it comes to HIV treatment access; the individual activists explaining why they are taking to the streets (including some of the women of the
Positive Women's Network
).
BONUS Video: An Interview with PrEP Advocate Jim Pickett
Here is a man who does not mince words. Jim Pickett of
AIDS Foundation Chicago
explains why AIDS2016 should be known as "the PrEP conference," and then has some very candid thoughts about the efforts of
AIDS Healthcare Foundation (AHF)
to block a California bill that would provide
PrEP education
to those at risk. Included: information on how you can support the bill.
An HIV+ Gay Man is Erased by the Military and a Plenary Protest
The advocacy around HIV criminalization has grown enormously is just the last two years. I take you to the Beyond Blame pre-conference, and then jump into a demonstration by criminalization activists at an AIDS2016 plenary – which included the newly minted activists and grandchildren of icon Elizabeth Taylor, working on behalf of the Elizabeth Taylor AIDS Foundation.
Also: a very candid gay activist from New Zealand confides with me about just how cruisy the conference is for he and his fellow advocates. Hint: activists ready to hook up are less than 20 feet away.
Included: Interviews with
LTC Ken Pinkela
, who lost his appeals to the military over trumped-up non-disclosure charges;
Edwin Bernard
of the
HIV Justice Network
; Joel Goldman of the
Elizabeth Taylor AIDS Foundation
(and her HIV activist grandchildren), and our first visit to the amazing Global Village.
The Eye-Popping Global Village and a Party Without Pants
In my final report from AIDS2016, we immerse ourselves in the sights and awesome advocates of the Global Village – and then let off some steam at "No Pants, No Problem," a dance party like nothing else on the planet.
Included: African grandmothers fighting for support, the
"Disclosure Sofa,"
interviews with international HIV advocates
Gus Cairns
and
Julian Hows
, gay teenage HIV advocates from South Africa,
Jessica Whitbread
, organizer of the pantless dance party, and my final thoughts about this wondrous experience.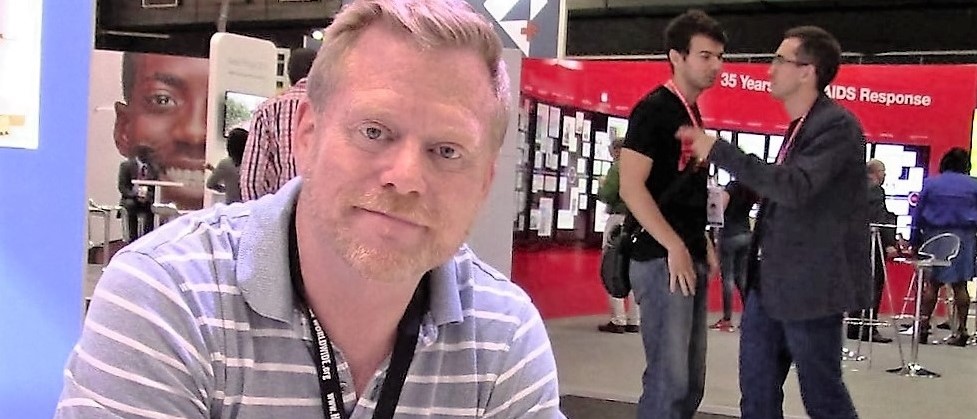 Thanks for watching, and for your lovely messages of support throughout this conference. It means the world to me. And now, let the anticipation begin for AIDS2018 in Amsterdam.
Amsterdam, y'all. Can you imagine?
Mark
Tags: advocacy, Aging, aids, barebacking, conferences, criminalization, culture, gay, gratitude, help others, hiv, meth, physical, physician, politics, PrEP, recovery, Recreation, research, serosorting, Sexuality, stigma, testing
Posted in Family and Friends, Gay Life, Living with HIV/AIDS, Meth and Recovery, My Fabulous Disease, News, Prevention and Policy | No Comments »
Monday, July 18th, 2016
(UPDATE: See all of my video blogs from AIDS2016 right here.)
Conference coverage might just be the most enjoyable aspect of blogging for me. There's nothing like capturing a protest breaking out, or the emotions of advocates from struggling countries, or a drag queen on stilts handing out condoms. I've never met an eye-boggling sight that I didn't love – and put on camera.
My coverage of the international AIDS conference (AIDS2016) in Durban, South Africa is happening right now. I am in Durban, scurrying about the conference with other advocates from around the globe, and my primary purpose is to give you the feeling that you are right there at my side.

My AIDS2016 coverage is sponsored by MSMGF.org.
This year I am proud to be sponsored by The Global Forum of MSM and HIV (MSMGF). My coverage can be viewed on the site that birthed my own blog, TheBody.com, and at MSMGF.org. Queerty will step also step in and feature at least one of my video reports.

My coverage can also be viewed right here on TheBody.com.
My Australian camera man Theo Tsipiras and I will capture the human stories that make the conference so compelling. That isn't to say we won't include breaking stories about research. I have no problem rushing a scientist and getting him to explain the latest news to me. I just want to be sure he does it in a way that makes sense to everyone back home.
I will admit to it being exhausting. We're filming morning to evening every day, and then I'm editing footage all night to produce the video for the day. It's a diet of pure adrenaline. But how can I not do this? What a joy and a privilege it is for me to be active and engaged, after so many years, and bringing these people and their stories to life.
Thanks for checking out my video coverage at the links above, and please be well.
Mark
Tags: advocacy, aids, conferences, criminalization, culture, gay, help others, hiv, physical, physician, politics, PrEP, research, serosorting, Sexuality, stigma, testing
Posted in Family and Friends, Gay Life, Living with HIV/AIDS, My Fabulous Disease, News, Prevention and Policy | 1 Comment »
Sunday, June 5th, 2016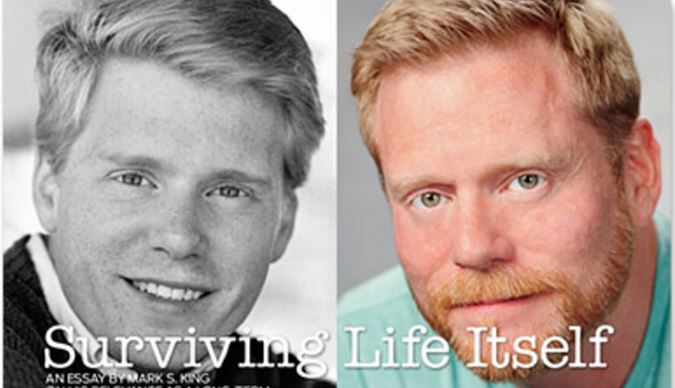 The young woman sitting across from me on the bus is in her mid-20s. She turns to her companion and her voice grows serious.
"I know someone who died," she says in the hushed tone reserved for tales of mortality. Her friend looks up from his phone. "He was a good friend of my brother," she goes on. "He was killed in a motorcycle accident a few months ago. It was just awful." As her friend offers words of comfort, my own thoughts produce a rueful smile and a nagging question.
Just one? You know just one person who died?
By the time I was her age, death in my social circle was so commonplace the body count approached the toll of a commercial airline tragedy.
I listen as the woman reverently shares the details of the accident, of the shock waves that surged through the family, of what the dead friend was like and who freaked out at his funeral. And then a bittersweet realization strikes me.
The friend she lost has a story of his very own. It is the chronicle of one tragic death, with all of its intimate details and reverberations. His story will be repeated by the young woman for years, and by her brother and by the remaining loved ones of the absent friend. And they will grieve and remember this individual death and grant it the weight of a rare tragedy.
***
I didn't get many chances to do that, living as a young gay man in Los Angeles in the 1980s. There were very few singular deaths. It seemed like everyone was doing it. And among them, a dozen friends close to me, struck down within months of one another, with whom I shared a history of youthful secrets, joys and indiscretions, never to be spoken between us again.
Already I have indulged in a regrettable pastime that aggravates me when others pander to it. I am counting my lost friends like selfishly guarded chips in a morbid poker game, claiming my grief as if the high tally amplifies the legitimacy of my loss. There is no hierarchy of misery. The death of one person close to you is quite enough.
And yet there are harrowing, undeniable moments from my past, drawn from 30 years living with HIV, that have shaped my attitudes and the senseless tragedies that befall us. I can conjure them but I must do it deliberately, for they are held captive in secluded corners of my mind and I release them with great caution. Perhaps now is the right time to unlock a few of those images.
The fluids in Lesley's dying body percolating like a coffee maker as we stood at his bedside awaiting his last breath. The anguished admission by my brother, Richard, that he helped his critically ill lover swallow a deadly, Seconal-laced cocktail in order for him to die on his own terms and avoid the final indignities of AIDS. My visit to Pablo in intensive care during his pitiful throes of dementia, nodding my head reassuringly as I tried to decipher his final, incoherent pleas.
They are a litany of despair, these heartrending tales, but I feel compelled to reveal them as part of another common exercise: to authenticate my history as a "long-term survivor." I have misgivings about that unsettling designation because it doesn't speak to my other, parallel life experiences and it suggests a dismissal of my relevance in the here and now.
***
In the decades since those sorrowful days, I have faced a host of perilous circumstances apart from AIDS, including a car crash, drug addiction, serious medical procedures and weapons pointed in my direction. Like everyone else, positive and negative alike, I am a survivor of life itself.
That life has included falling in love, changing careers, teasing my friends, watching my cats wrestle one another, and looking forward to whatever lies ahead with a deep sense of gratitude and joyful anticipation.
And it is this prism—one that includes AIDS as only a segment of my life—through which I view the world today. My status as a long-term HIV survivor does not make me a champion or a museum piece to be examined and admired. I am a man in the prime of his life. My age and maturity guide me, not the virus that has failed miserably to kill me.
The grief-stricken young man I once was held no clue about the mystifying speed with which time passes. The swift interval between the early days of AIDS and merciful treatment breakthroughs confounds me even now. Suddenly I blinked, and when I opened my eyes I was 40 years old and the world was a far different place.
***
Many of us remember that new world, when people with AIDS were saved by a miraculous "cocktail" of new medications. Living with HIV before the mid-1990s, when these medications were introduced, has become the popular line of demarcation for entry into the fellowship of long-term survivors.
My work in HIV advocacy continued during this time while others retreated to lives away from daily reminders of the epidemic. I did not fault them for that, in fact I envied them, but the army of our earliest activists, forged in the first years of the plague, had diminished.
By then, women and people of color had gained more traction and acknowledgment in the HIV arena, though without the national fervor or the generous support enjoyed by the original, largely gay agencies.
It was a time of such hope and encouraging progress, but if you scratched the surface of these victories you found they were dependent on privilege, money and access. Deaths continued unabated behind a dark curtain of racism and poverty.
The gay community began to avert its eyes from the continued infections of people unlike ourselves, and I joined many other exhausted activists who abandoned town hall forums devoted to HIV for the celebratory relief of the dance floor. Massive circuit party events became a vibrant diversion, summoning revelers by promoting their dubious contributions to AIDS service organizations. After a generation of relentless mortality I felt entitled to the party, to the steroids and the gym membership and the body-thumping beats of house music.
That is, until the festivities morphed into drug-fueled bacchanalias that required ambulances with the same regularity that had once been needed at AIDS hospices. I fell victim to their excesses, and my drug addiction and recovery process removed me from HIV advocacy for the next several years.
***
I blinked again and now find myself here, sitting in my home office as a man in his 50s. My workspace is populated with relics of the epidemic, the walls filled with posters from AIDS Walks and photos of protests and triumphant arrests. A vast collection of name badges from AIDS conferences are strung from a single hook in an enormous, colorful bouquet. And everywhere around me are reminders of the missing. Pictures of friends whose faces will not age. Borrowed sweaters in the closet that need never be returned.
They comfort me, these tangible reminders of strife, victory, love and loss. They help me embrace and appreciate my life history. Perhaps I don't find the title of "long-term survivor" so unsettling after all. There are worse things.
Most of all, the trauma that had once consumed me is now shrouded in the fog of a fading dream.
What remains are the wondrous developments of the present, like treatments that have also rendered people with HIV non-infectious and the amazing potential of pre-exposure prophylaxis (PrEP), a pill to prevent someone from contracting the virus. The advent of PrEP is the most significant prevention advancement in a generation. It is just the kind of miracle we once prayed for as we sat silently in pews at memorial services.
But astoundingly, these developments have been nearly as controversial as they have been celebrated.
There are thoughtful conversations about the cultural and medical effects of PrEP. What a shame they are being drowned out by clanging arguments about who is using condoms and who is not. The ludicrous chatter about who is a whore, a role model or a rebel foolishly reduces human sexual behavior to a problem that must be solved. Much of it seeks to impose sexual sterility in the way homophobic conservatives once denounced all gay bedroom antics, whether they were risky or not.
I remember what sex was like before gay men started using condoms. It was glorious. It still is. I always thought that finding our way back to enjoying sex without a barrier was kind of the point. Even the popular slang for sex without condoms, "barebacking," evokes some kind of deviant sexual pathology. The entire history of human sexuality would suggest otherwise.
I watch the absurd finger-pointing today, the naïve segregation of positive and negative, the lack of empathy granted to human failings, the tendency of the newly infected to call the police before they call a doctor, the fracturing of the advocacy efforts built over decades, and I weep for the community we once were.
***
Our hand-wringing over how to engage young people bemuses me, particularly our morbid fascination with aggressively foisting upon them the horrors we once endured, as if clubbing them with fear will somehow make them rethink their youthful transgressions. Our heartbreaking past is important history that should be preserved. It is not a prevention strategy.
Trying to imprint our life lessons on the young is a fool's errand practiced without effect for millennia. I have never walked up to anyone who served in Vietnam and asked him to sit down and tell me all about it. I may respect the elderly soldiers in Veterans Day parades, but whatever post-traumatic disorders or multiple losses we may share fail to unite us. I watch them roll by in wheelchairs, festooned with medals and shriveled into nothingness, and then I have the audacity to wonder why younger gay men don't consider my life experiences relevant.
Our influence as long-term survivors may be limited, but we can find meaning and engagement as cultural elders and mentors. To whatever degree younger people are receptive, we have so much to offer about the nuances of treatment, the various side effects and the failings of the pharmaceutical complex that we have rallied against so effectively through the years.
Regardless, nothing should deter us from being of service to one another. We must support the emerging networks of other survivors and work to find solace in our shared history. We are a displaced segment of a community that once ministered to us. Our bond is vital to finding solutions to the issues we face as an aging population.
As wearying as our battles have been, as unwelcome as we may sometimes feel in the modern advocacy movement, we have plenty to contribute. We had better do it while we still can.
I am sensitive to the passage of time because I have seen lives with great promise left unfulfilled. I may no longer fear dying, but I am sorely afraid of not taking full advantage of these precious additional years that were once unimaginable. Regrets, the things unsaid and undone, are what frighten me and urge me onward.
The mysteries of life and time will be revealed in due course: to the woman on the bus grieving her singular loss, to those who would howl at the moon over behaviors they do not understand, to survivors grappling with the meaning of tragedy, to young people negotiating the sexual terrain, to you and to me and to all the rest.
Enlightenment awaits. All we have to do is blink.
Mark
(This essay appeared in the June, 2015 issue of POZ Magazine and is shared with their permission. Today is HIV Long-Term Survivor Awareness Day.)
Tags: advocacy, Aging, aids, barebacking, criminalization, culture, family, gay, gratitude, help others, hiv, lipo, meth, physical, physician, politics, PrEP, recovery, Recreation, research, serosorting, Sexuality, stigma, testing
Posted in Family and Friends, Gay Life, Living with HIV/AIDS, Meth and Recovery, My Fabulous Disease, News, Prevention and Policy | No Comments »
Sunday, May 22nd, 2016
When Benjamin "Ben" Ryan began taking dance classes ten years ago, the personal venture was a complete whim. After all, he was in his late twenties at the time – ancient for a beginning dancer – and by his own admission, was "just awful" for the first few years of classes. And nothing about his vocation as a writer specializing in the science of HIV suggested that Gene Kelly was trapped inside.
Cue the victorious final production number of your favorite musical. Not only did Ben get better – a whole lot better – he was cast in the spectacular HIV fundraiser Broadway Bares seven years ago and each year since, hoofing alongside actual Broadway dancers. Performers can also raise money through the event's "Stripathon" page, through which Ben has raised more than $80,000 for beneficiary Broadway Cares/Equity Fights AIDS (you can visit Ben's stripathon page here and add to that impressive tally).
Oh, and Ben Ryan has done all of this while wearing very, very little on stage.
When the curtain rises for "On Demand," the newest Broadway Bares show to be performed in New York City on June 19th, Ben will be back, appearing for a third time in the opening number. With its generous blend of almost-and-sometimes-totally-naked men and women, celebrity cameos, and risqué burlesque, the show is sure to add significant funds to the $14 million the event has raised to date for people living with HIV and other health initiatives. For Ben, it's all an unlikely dream come true.
"For the last 15 years," Ben said, "I've written about the HIV epidemic as a reporter." He currently covers science as editor-at-large for POZ Magazine, and getting his facts straight is incredibly important to him — especially when every detail of each new study is parsed and debated online. "The way I make sure my back is covered is I fact check like crazy," he said. "Even one word can change the meaning of something. If I do get something wrong, I'm really upset. I'm a perfectionist."
Those same qualities have served him well as a late-blooming dancer. When he started out, "I was at the rock bottom of my dance class with a bunch of kids," Ben said. "Even my teacher made fun of me. Until she didn't." He still finds it hard to believe he now shares the stage every year with Broadway professionals.
But what must the scene be like backstage, with all that naked flesh running around? "Most of the guys in the show are really friendly," Ben said coyly. (For more visual information on the scene backstage, check out Ben's own photography page for images of all the action behind the curtain. You're welcome.)
Ben has nothing but love for special guest performers like Laverne Cox and Judith Light. "The whole room exploded at rehearsal last year when they announced that Laverne would perform," he said. "She was such a darling, always hanging out with everyone. And Judith will just wander around backstage with this amazing grin on her face. She gives a speech at the end of the show that always gives me goosebumps."
Star power is great, but nothing beats a volunteer like Ben who knows how to raise money. "Ben is not content to take the stage in bare-bottomed pride," said Tom Viola, the highly regarded director of Broadway Cares/Equity Fights AIDS. "He raised $17,346 just last year and was named Mr. Stripathon." Tom also credits Ben with helping to craft HIV prevention and treatment messages that are shared with the entire company each year, "so everyone associated with the production understands how to take care of themselves and each other."
Amidst all the revealing fun, Ben knows Broadway Bares isn't simply being titillating for its own sake. "Ultimately, the show is a celebration of the body," he said. "We harken back to a time when we were afraid to touch each other, so to celebrate our sexuality is a profound thing. That, as opposed to HIV stigma and anxiety about sex and transmitting disease."
Ben also admits that the show is a nice escape from his more cerebral work in HIV science. "It's so much fun to be silly and outrageous," he said. "I wanted to be involved in an event that I thought was the most exciting thing in New York City. And I am!"
Mark
(Ben's fund raising page for Broadway Bares is here.)
Tags: acting, culture, gay, gratitude, help others, hiv, Recreation, research, Sexuality, stigma
Posted in Gay Life, Living with HIV/AIDS, My Fabulous Disease, News | 1 Comment »
Wednesday, April 27th, 2016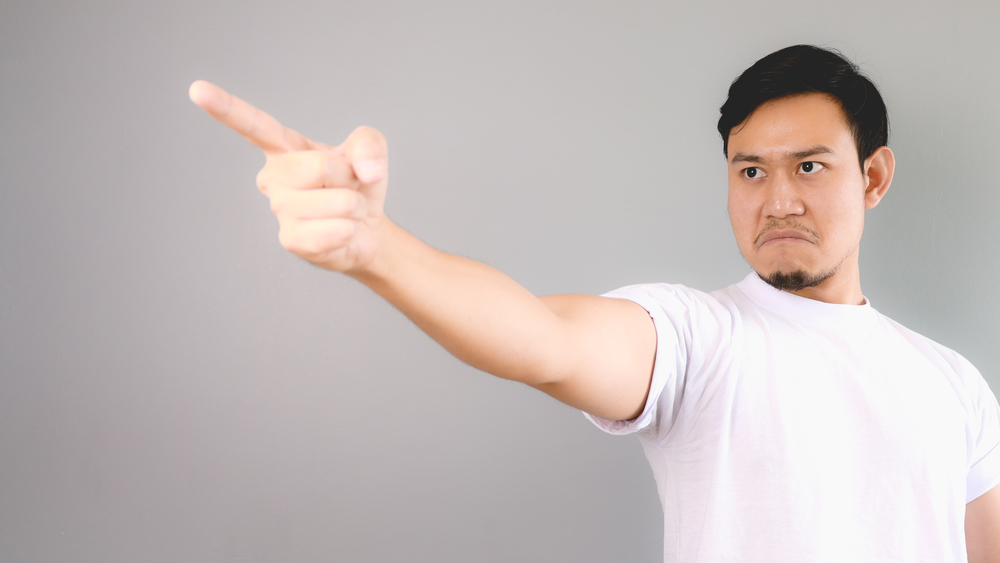 The college student had real concern in his eyes when he asked me a question during a recent presentation at American University. "Isn't it true," he asked, "that the HIV epidemic continues because people who know they are positive keep infecting other people?"
It is a question I have heard before, in one way or another, and it always makes me cringe. Not only does it thrust all culpability onto those living with HIV, it also promotes a narrative that being infected with HIV chemically changes our moral fiber and transforms us into abusive monsters. It is the kind of characterization that is driving HIV criminalization laws and prosecutions, which are jailing people with HIV for the offense of having sex at all, even when we protect our partners.
"That is simply wrong," I responded to the student. "In fact, the largest amount of new infections is due to people who don't know they are positive, who are operating on outdated HIV test results, or who haven't tested at all. They are having sex while the HIV virus is raging in their bodies. They are the more dangerous group."
There are few things more satisfying than projecting blame onto other people, especially when you can sling it across the chasm that exists between those who of us who actually know we are HIV positive and those who do not. There is such comfort in pointing out that nope, it isn't me, it's that guy over there.
And shouldn't people know that those who haven't bothered to get tested lately are responsible for more infections? It's a message advocates like myself have been delivering for years in an attempt to increase HIV testing and, consciously or not, subtly redirect blame.
Except that my answer to that college student isn't true. Not anymore. New epidemiological facts, first brought to my attention last month by Paul Kawata of the National Minority AIDS Council (NMAC), completely discredit my long-held beliefs.
More new HIV infections are now caused by people who know they are positive. That's the truth. And by a wide margin.
Here comes two brief paragraphs of wonky epidemiology. Hang in there. It's very interesting.
A December, 2015, article in the New England Journal of Medicine (NEJM) using data from 2012 shows that a whopping 69% of new infections can be attributed to people who have already tested positive for HIV but are not in care or not receiving adequate care, and only 23% of new HIV infections are due to those who do not know they are positive (a small, single-digit percentage of new infections are attributable to people who are in regular care but are not necessarily undetectable).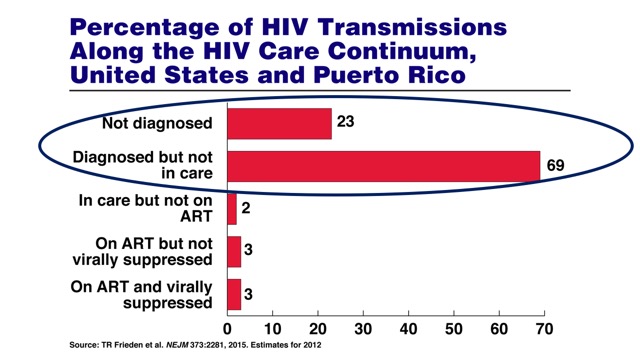 This, in contrast to a study published earlier last year in the Journal of the American Medical Association (JAMA) but using data from 2009, which states that people who know they are positive are less likely to transmit HIV than those who don't know they are positive.
So, what happened between 2009 and 2012 that produced such conflicting results? Dr. Jonathan Mermin, the Director of the National Center for HIV/AIDS at the Centers for Disease Control (CDC), happens to have co-authored both studies in question.
"Saying the epidemic is largely driven by people who think they are negative is no longer a true statement," Dr. Mermin told me. "And this is what has changed over time: The United States is one of the countries where a high percentage of people know their status. We're up to 87%."
In other words, there is now a much larger pool of people who know they are positive, due to the success of HIV testing efforts. And from this larger pool comes the vast majority of new HIV infections.
"The reason these figures have changed," said Dr. Mermin, "is because we know more of the people who are positive. The challenge now is to get those people into regular care."
Since only 30% of those who know they are positive are virally suppressed – a number that has nevertheless grown in recent years – Dr. Mermin strongly believes that the biggest push both clinically and in terms of CDC budget dollars should be devoted to getting people with HIV into care, on treatment, and rendered undetectable (also known as "treatment as prevention").
"Treatment and prevention are now intertwined" said Dr. Mermin. "You can't think of one without the other. We have encouraged our grantees to think about that continuum of care, to think about getting people into care, anti-retroviral therapy, while continuing to help people know the facts about transmission. That comprehensive package has been found to be effective."
The clear evidence after all of this number crunching makes my longstanding habit of assigning blame to "those other people" not only ignorant but ludicrous. There are plenty of HIV infections to go around. This isn't a contest for the title of Most Likely to Infect Someone.
Funny how my attitude becomes more generous, when it is now people who know they have HIV, like me, who are doing the most infecting.
We also can't ignore another important statistic. Only 30% of the HIV positive people in the United States are undetectable, which puts an asterisk on another popular message among HIV advocates: that it is safer to have sex with a person who is positive, in treatment, and undetectable.
That is literally true, yes, but it includes a big mouthful of important qualifiers – not all of which can be properly vetted in every risky situation. Hopeful assumptions are not a prevention strategy.
While I applaud the gay dating apps that have added profile options for HIV status that include "undetectable" and "PrEP," the truth behind these personal factoids should be weighed at least as discerningly as facts presented about, say, their age. Or about their other personal attributes. Ahem.
The growing list of status labels also fractures our community even further, whittling us into subsets within subsets. Suddenly, the new personal failure isn't simply being HIV positive, but now includes not being undetectable. This doesn't begin to address the many social determinants that block people who know they are positive from achieving viral suppression: lack of access and financial resources, HIV stigma, an unwillingness to take medications, having failed treatment regimens, or simply being without the wherewithal to locate an HIV clinic or physician and jump through the hoops required to enter the system.
All of the finger pointing in which I have admittedly participated is a useless exercise. By focusing on the relative safety of someone else we renounce our own responsibility. That is why the arrival of pre-exposure prophylaxis changes so much of the game. PrEP puts HIV negative people in charge of their own protection, without having to make judgments or assumptions about others.
But, until PrEP access and education better reaches communities most at risk, many people will still look outward, relying on guesswork and presumptions about who is a danger to them and who is not. As I have recently learned, sometimes we get it very wrong.
It took surprising new research on current HIV infection rates to get me off my high horse and take me back to basics. We're all in this together. Negative people at risk should maintain HIV testing. Those who test positive should investigate treatment. Barriers should be removed.
And of course, taking action to protect ourselves is our responsibility. It is ultimately ours, and ours alone.
Mark
And, under the banner of "Why Mark Avoids Writing Research-Based Essays," this counterpoint from the always insightful Londoner Gus Cairns, editor of AIDSmap. Gus references an AIDSmap article, "Model suggests there are fewer people with HIV in the US than thought, and more of them on therapy," which reads in part:
A study comparing recorded diagnoses of HIV with subsequent records of viral load and CD4 tests suggests that the number of people with HIV in the US could have been overestimated by as much as 45% – and the proportion who are on antiretroviral therapy (ART) with undetectable viral loads could have been underestimated by as much as 50%. There could be a few as 820,000 people with HIV in the US compared with the normally accepted figure of 1.2 million – and up to 55% of those could be on ART and virally suppressed, compared with the most commonly quoted figure of 30%.
PLUS…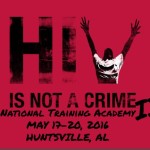 The first-ever HIV IS NOT A CRIME conference held last year in Grinnell, Iowa, was the most inspiring conference I have attended in years. Advocates of every stripe were laser-focused on what I consider to be the defining moral issue of our time in the HIV arena.
And now, the second conference is about to be held, this time as the "HIV Is Not A Crime Training Academy," on May 17-20 in Huntsville, Alabama. You gotta love how these committed advocates choose locations to meet where criminalization is either being successfully reformed (Iowa) or where prosecutions continue (the south). I recommend you attend if you possibly can, or at least follow the event's Facebook page or the #HIVisNotACrime hashtag on social media. If you would like to promote criminalization reform, check out their handy social media toolkit for sample tweets and fabulous artwork.
Tags: advocacy, criminalization, culture, gay, hiv, physical, physician, PrEP, research, serosorting, Sexuality, stigma, testing
Posted in Gay Life, Living with HIV/AIDS, My Fabulous Disease, News, Prevention and Policy | 2 Comments »
Thursday, January 14th, 2016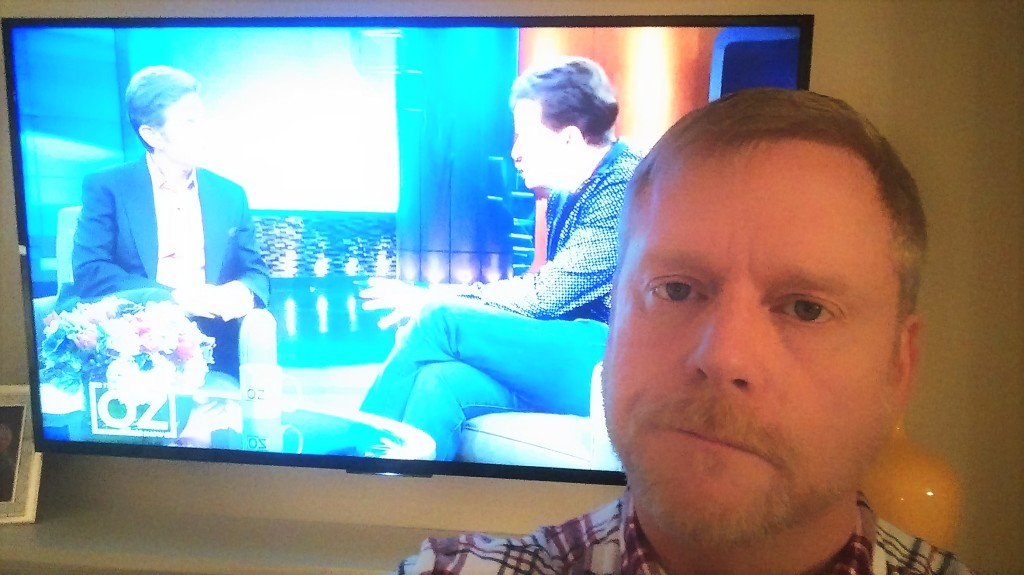 Dr. Oz has a very strange verbal compulsion. He can't stop making lame metaphors.
When taking an early morning jog with Charlie Sheen, in the first of their two-part interview for The Dr. Oz Show, the doctor sees metaphors everywhere. "You have to look down so you don't see how steep the hill is," he says as they putter upwards. "It's sort of like life, isn't it?"
Descending the hill sparks another metaphoric burst from the talk show physician. "It's always easier going downhill," he says to Charlie. "What's going downhill like now that you're public about your HIV?"
It became tough not to participate. Oh look, doctor. A rock. It's like the hard place Charlie has found himself. Or maybe it's the blunt instrument I will use to bash my head in after watching this inane, dangerously misinformed interview.
I had such high hopes. Charlie's coming out interview on The Today Show was as focused and informative as anyone could have expected from the troubled star. I was actually moved by Charlie's discomfort, and related to his obvious apprehension about making such a public disclosure. Better yet, the interview had the entire world talking about the meaning of "undetectable viral load," something I never saw coming and a great service to HIV education.
Well, it was great while it lasted. I am dismayed to report that Tiger Blood Charlie is back and he has gone rogue. And his Chasing the Cure! conversation with Dr. Oz might be the worst thing to ever happen to AIDS cure research, or at least the most irresponsible reporting about it.
But first, before the TV show bothers to get to the "provocative development in his search for a cure," we must wade through the first hour and tour the home of the we're-pretty-sure-he's-not-batshit-crazy-anymore star. He makes healthy shakes! He loves movies! He throws a baseball! Hey, there's the tastefully appointed bedroom where he banged and allegedly assaulted women!
Charlie does discuss his treatment and their side effects. "Poopy pants," he reveals. His advice is to wear black underwear. I intend to contact Treatment Action Group immediately to share this revelation.
To his minimal credit, Dr. Oz shows concern for the various addictions of his guest, from gambling to cocaine, but his light touch suggests this circus can't afford for the star to bolt. Never mind that Charlie claims he only stopped drinking once the Today Show interview was complete, and that he has tried to stop "hundreds of times" before. Appearing on national television is apparently much more therapeutic than finding the nearest rehab facility.
But on to the second hour, an in-studio interview with a live audience. This is where it gets really interesting — and gruesome and creepy and utterly insane.
Dr. Oz revisits Charlie's hard-partying lifestyle and then asks him more questions about the horrendous, terrible news that he tested positive. The sum of the conversation was that Charlie Sheen's diagnosis – and by extension, all of us living with HIV – is comeuppance for his crimes against nature.
But the best was yet to come. Finally, well into the second hour, Charlie reveals that his Chasing the Cure! led him not to actual experts in the field, but to Dr. Samir Chachoua, a doctor in Mexico about which little is known, except that he resembles Grizzly Adams after a hard night in Tijuana. Charlie had such faith in his quest that he stopped taking his medications in anticipation of seeing this nut.
And this Doctor of Quackery, in a phone interview with Dr. Oz, claims to have cured Charlie of HIV. "He's the first person in history to go HIV negative," says the Mexican madman, apparently unaware of the name Timothy Ray Brown. It's like a crazytown online denialist come to life. But wait, there's more.
Chachoua says, and Charlie concurs, that he drew blood from Charlie and then injected it into himself to prove his case, and that Charlie remained undetectable. Never mind that this was mere days after Charlie had discontinued his meds, which surely were still working in his bloodstream. The entire, bizarre scenario was like something out of American Horror Story: AIDS.
Back in the studio, Charlie's own doctors reveal that his viral load has spiked again. His personal physician pleads with Charlie to go back on his meds. Charlie sunnily agrees. "What, am I crazy?" he jokes, to scattered, confused applause. Thus ends his first chapter of Chasing a Cure!
I prayed that Dr Oz would then introduce someone from the American Foundation for AIDS Research (AmFAR) to preset real facts about the current state of cure studies. Wouldn't treatment activism icon Peter Staley make an excellent guest? David Evans from Project Inform? Please God, anyone. My prayers went unanswered.
Instead, Dr Oz turns from the actual physicians in the studio to pursue a far more important line of questioning. At this critical juncture in the interview, it was important to discuss movies.
"You describe your journey, chasing a cure for HIV," Dr. Oz says in his most empathetic voice, "in a way that is similar to your dad's journey in Apocalypse Now." I'm sure Martin Sheen watched with pride, knowing his film career had become relevant again. "Has your diagnosis with HIV brought you closer to him?" The camera moves in to Charlie greedily.
Somewhere Barbara Walters was rummaging through her penthouse for a rope to hang herself.
There were actually a group of HIV positive women in the studio that day, some representing Positive Women's Network, and during the taping they were given the opportunity to offer what was undoubtedly some much-needed perspective. But evidently they had nothing to say about Apocalypse Now or they were really bad at metaphors, because the segment was cut from the broadcast.
Charlie Sheen isn't going anywhere soon. There is always hope he may regain his senses and become the high-profile cure advocate we need. But what we are currently witnessing is the exploitation of a deeply troubled man with multiple addictions.
Whether Charlie Sheen follows the path of other distressed celebrities, be it recovering addict Robert Downey Jr. or the very dead Amy Winehouse, remains to be seen.
Mark
(This piece originally appeared as one of my blog postings for POZ.com — Mark)
Tags: advocacy, aids, culture, help others, hiv, physician, politics, recovery, research, testing
Posted in Living with HIV/AIDS, Meth and Recovery, My Fabulous Disease, News, Prevention and Policy | No Comments »
Friday, November 6th, 2015
Some years ago, I told someone that I was HIV positive before I agreed to his invitation for a date. "Yeah, I know," he casually replied, and then he looked a little embarrassed, as if he shouldn't have said it. It was too late, of course; I knew exactly what he meant. He could tell my HIV status by my face.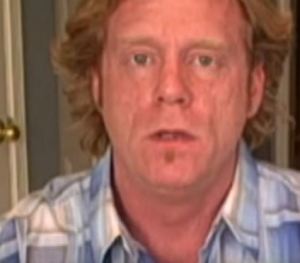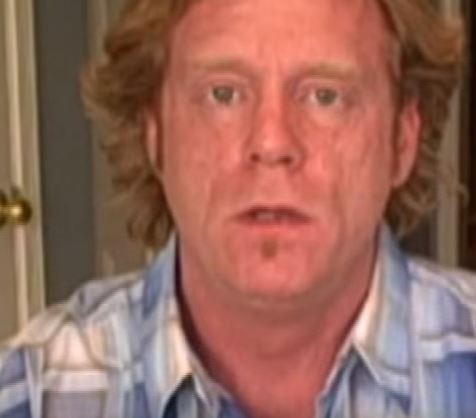 I had The Look. The sunken, wasted cheeks of someone living with HIV. It became a common manifestation in the 1980's and persisted until the medications that caused the condition, known as facial lipoatrophy, were changed or abandoned for better treatment. (That's me, right, in 2008.)
Today, facial lipoatrophy is almost exclusively limited to long-term HIV survivors who used medications like d4t and ddi more than twenty years ago.
I'm one of those long-term survivors. I am proud of my history advocating and living with HIV. But as uncomfortable as it may be to admit, it's a lot easier to live openly as a person with HIV when you don't look like it.
When the symptoms began to appear, it meant that the choice to share my status, as an activist or on a personal level, had been taken away. My HIV was written across my face for all to see.
I felt ashamed, and then conflicted. For someone who has been fighting so hard to reduce HIV stigma, what is there to be ashamed of, exactly? Many of the physical signs of HIV treatment – from weight loss to fat redistribution to facial wasting – are worn as battle scars, if not badges of honor, by thousands of people living with HIV. My disease is mirrored in my physicality. What's wrong with that?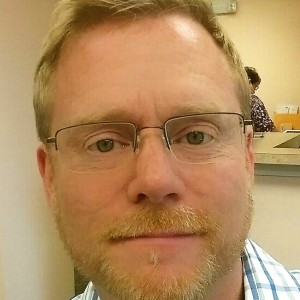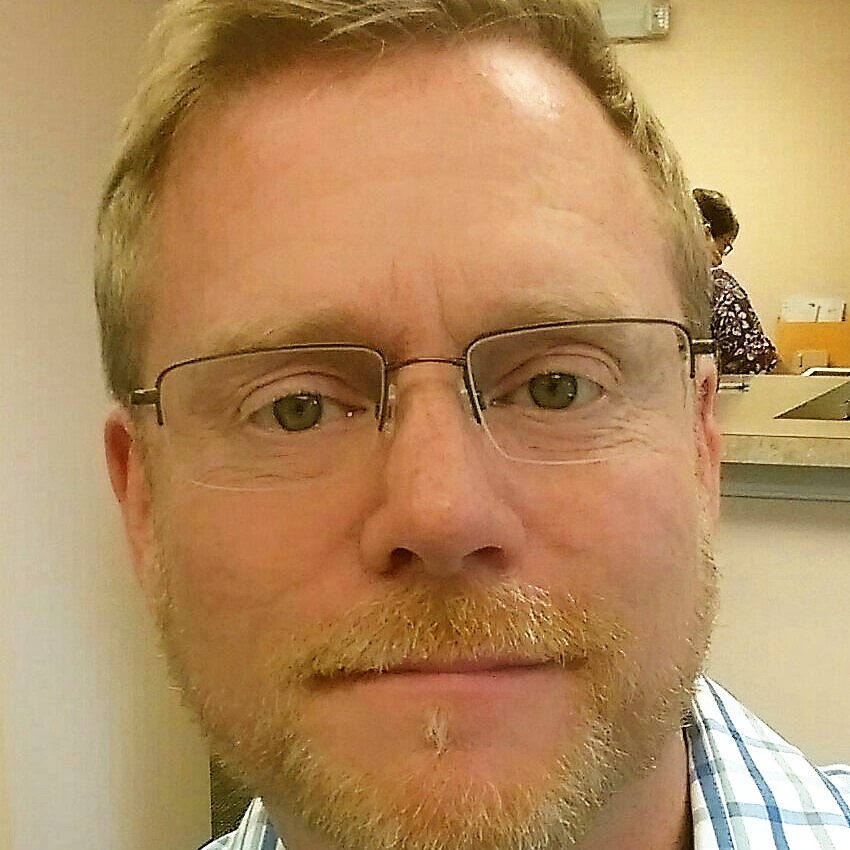 Eventually, I realized that correcting my facial wasting was no different than improving my t-cell counts. I wasn't making a political statement, I was improving my health and well-being.
And so, I began a journey that would include multiple visits to a specialist and more than $20,000 worth of various "facial filler" products injected into my face. My biggest advantage was the physician I chose: Dr. Gerald Pierone, arguably the most experienced person in the country on facial fillers and a contributor to TheBody.com. (That's me, at right, last week.)
Along the way I chronicled my journey through video blogs. They span more than six years, explicitly show the treatments in Dr. Pierone's office as well as before and after footage, and include a wealth of information and advice about getting facial lipoatrophy treatment, the products involved, and their relative costs.
Here are three of those videos that are probably the most helpful.
A Facial Wasting Update
February, 2010
In this video, below, I chronicle my third visit to Dr. Pierone, who checks up on my progress with temporary fillers Sculptra and Radiesse, and offers his own perspective on my treatment regimen. It is a good introduction to facial lipoatrophy and the treatment available.
I'm Gonna Wipe That AIDS Right Off My Face
July, 2011
Once again I return to Dr. Pierone for a check-up, but this time I inquire about a new, semi-permanent filler now known as BellaFill (formerly Artefill). This video also includes a lot of information about patient assistance programs for the temporary fillers.
Treating My Facial Wasting with Artefill
January, 2013
Switching to this permanent filler, now known as Bellafill, was the best decision I made. No more disappearance of the temporary fillers over time! Although this semi-permanent filler does not have a patient assistance program and can be quite expensive, I must say that the results have been dramatic and long-lasting.
One thing these videos make clear: facial fillers are not the fountain of youth, no matter what The Real Housewives may think. You can clearly see my own aging process through the years in these videos. What they do show, however, is my face as it would have been: aging naturally as if HIV wasting had never been an issue.
If you have any questions, I would encourage you to direct them to Dr. Gerald Pierone in the Ask the Experts forum at TheBody.com. I cannot recommend his expertise highly enough.
And as always, my friends, please be well.
Mark
Tags: aids, gay, hiv, lipo, physician, Radiesse, research, Sculptra
Posted in Gay Life, Living with HIV/AIDS, My Fabulous Disease, News | No Comments »