Posts Tagged 'research'
Sunday, June 5th, 2016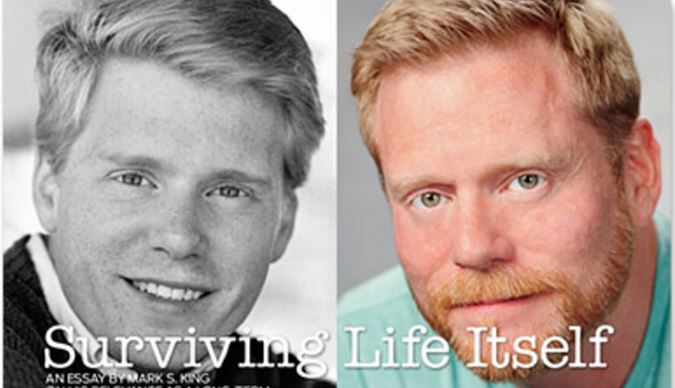 The young woman sitting across from me on the bus is in her mid-20s. She turns to her companion and her voice grows serious.
"I know someone who died," she says in the hushed tone reserved for tales of mortality. Her friend looks up from his phone. "He was a good friend of my brother," she goes on. "He was killed in a motorcycle accident a few months ago. It was just awful." As her friend offers words of comfort, my own thoughts produce a rueful smile and a nagging question.
Just one? You know just one person who died?
By the time I was her age, death in my social circle was so commonplace the body count approached the toll of a commercial airline tragedy.
I listen as the woman reverently shares the details of the accident, of the shock waves that surged through the family, of what the dead friend was like and who freaked out at his funeral. And then a bittersweet realization strikes me.
The friend she lost has a story of his very own. It is the chronicle of one tragic death, with all of its intimate details and reverberations. His story will be repeated by the young woman for years, and by her brother and by the remaining loved ones of the absent friend. And they will grieve and remember this individual death and grant it the weight of a rare tragedy.
***
I didn't get many chances to do that, living as a young gay man in Los Angeles in the 1980s. There were very few singular deaths. It seemed like everyone was doing it. And among them, a dozen friends close to me, struck down within months of one another, with whom I shared a history of youthful secrets, joys and indiscretions, never to be spoken between us again.
Already I have indulged in a regrettable pastime that aggravates me when others pander to it. I am counting my lost friends like selfishly guarded chips in a morbid poker game, claiming my grief as if the high tally amplifies the legitimacy of my loss. There is no hierarchy of misery. The death of one person close to you is quite enough.
And yet there are harrowing, undeniable moments from my past, drawn from 30 years living with HIV, that have shaped my attitudes and the senseless tragedies that befall us. I can conjure them but I must do it deliberately, for they are held captive in secluded corners of my mind and I release them with great caution. Perhaps now is the right time to unlock a few of those images.
The fluids in Lesley's dying body percolating like a coffee maker as we stood at his bedside awaiting his last breath. The anguished admission by my brother, Richard, that he helped his critically ill lover swallow a deadly, Seconal-laced cocktail in order for him to die on his own terms and avoid the final indignities of AIDS. My visit to Pablo in intensive care during his pitiful throes of dementia, nodding my head reassuringly as I tried to decipher his final, incoherent pleas.
They are a litany of despair, these heartrending tales, but I feel compelled to reveal them as part of another common exercise: to authenticate my history as a "long-term survivor." I have misgivings about that unsettling designation because it doesn't speak to my other, parallel life experiences and it suggests a dismissal of my relevance in the here and now.
***
In the decades since those sorrowful days, I have faced a host of perilous circumstances apart from AIDS, including a car crash, drug addiction, serious medical procedures and weapons pointed in my direction. Like everyone else, positive and negative alike, I am a survivor of life itself.
That life has included falling in love, changing careers, teasing my friends, watching my cats wrestle one another, and looking forward to whatever lies ahead with a deep sense of gratitude and joyful anticipation.
And it is this prism—one that includes AIDS as only a segment of my life—through which I view the world today. My status as a long-term HIV survivor does not make me a champion or a museum piece to be examined and admired. I am a man in the prime of his life. My age and maturity guide me, not the virus that has failed miserably to kill me.
The grief-stricken young man I once was held no clue about the mystifying speed with which time passes. The swift interval between the early days of AIDS and merciful treatment breakthroughs confounds me even now. Suddenly I blinked, and when I opened my eyes I was 40 years old and the world was a far different place.
***
Many of us remember that new world, when people with AIDS were saved by a miraculous "cocktail" of new medications. Living with HIV before the mid-1990s, when these medications were introduced, has become the popular line of demarcation for entry into the fellowship of long-term survivors.
My work in HIV advocacy continued during this time while others retreated to lives away from daily reminders of the epidemic. I did not fault them for that, in fact I envied them, but the army of our earliest activists, forged in the first years of the plague, had diminished.
By then, women and people of color had gained more traction and acknowledgment in the HIV arena, though without the national fervor or the generous support enjoyed by the original, largely gay agencies.
It was a time of such hope and encouraging progress, but if you scratched the surface of these victories you found they were dependent on privilege, money and access. Deaths continued unabated behind a dark curtain of racism and poverty.
The gay community began to avert its eyes from the continued infections of people unlike ourselves, and I joined many other exhausted activists who abandoned town hall forums devoted to HIV for the celebratory relief of the dance floor. Massive circuit party events became a vibrant diversion, summoning revelers by promoting their dubious contributions to AIDS service organizations. After a generation of relentless mortality I felt entitled to the party, to the steroids and the gym membership and the body-thumping beats of house music.
That is, until the festivities morphed into drug-fueled bacchanalias that required ambulances with the same regularity that had once been needed at AIDS hospices. I fell victim to their excesses, and my drug addiction and recovery process removed me from HIV advocacy for the next several years.
***
I blinked again and now find myself here, sitting in my home office as a man in his 50s. My workspace is populated with relics of the epidemic, the walls filled with posters from AIDS Walks and photos of protests and triumphant arrests. A vast collection of name badges from AIDS conferences are strung from a single hook in an enormous, colorful bouquet. And everywhere around me are reminders of the missing. Pictures of friends whose faces will not age. Borrowed sweaters in the closet that need never be returned.
They comfort me, these tangible reminders of strife, victory, love and loss. They help me embrace and appreciate my life history. Perhaps I don't find the title of "long-term survivor" so unsettling after all. There are worse things.
Most of all, the trauma that had once consumed me is now shrouded in the fog of a fading dream.
What remains are the wondrous developments of the present, like treatments that have also rendered people with HIV non-infectious and the amazing potential of pre-exposure prophylaxis (PrEP), a pill to prevent someone from contracting the virus. The advent of PrEP is the most significant prevention advancement in a generation. It is just the kind of miracle we once prayed for as we sat silently in pews at memorial services.
But astoundingly, these developments have been nearly as controversial as they have been celebrated.
There are thoughtful conversations about the cultural and medical effects of PrEP. What a shame they are being drowned out by clanging arguments about who is using condoms and who is not. The ludicrous chatter about who is a whore, a role model or a rebel foolishly reduces human sexual behavior to a problem that must be solved. Much of it seeks to impose sexual sterility in the way homophobic conservatives once denounced all gay bedroom antics, whether they were risky or not.
I remember what sex was like before gay men started using condoms. It was glorious. It still is. I always thought that finding our way back to enjoying sex without a barrier was kind of the point. Even the popular slang for sex without condoms, "barebacking," evokes some kind of deviant sexual pathology. The entire history of human sexuality would suggest otherwise.
I watch the absurd finger-pointing today, the naïve segregation of positive and negative, the lack of empathy granted to human failings, the tendency of the newly infected to call the police before they call a doctor, the fracturing of the advocacy efforts built over decades, and I weep for the community we once were.
***
Our hand-wringing over how to engage young people bemuses me, particularly our morbid fascination with aggressively foisting upon them the horrors we once endured, as if clubbing them with fear will somehow make them rethink their youthful transgressions. Our heartbreaking past is important history that should be preserved. It is not a prevention strategy.
Trying to imprint our life lessons on the young is a fool's errand practiced without effect for millennia. I have never walked up to anyone who served in Vietnam and asked him to sit down and tell me all about it. I may respect the elderly soldiers in Veterans Day parades, but whatever post-traumatic disorders or multiple losses we may share fail to unite us. I watch them roll by in wheelchairs, festooned with medals and shriveled into nothingness, and then I have the audacity to wonder why younger gay men don't consider my life experiences relevant.
Our influence as long-term survivors may be limited, but we can find meaning and engagement as cultural elders and mentors. To whatever degree younger people are receptive, we have so much to offer about the nuances of treatment, the various side effects and the failings of the pharmaceutical complex that we have rallied against so effectively through the years.
Regardless, nothing should deter us from being of service to one another. We must support the emerging networks of other survivors and work to find solace in our shared history. We are a displaced segment of a community that once ministered to us. Our bond is vital to finding solutions to the issues we face as an aging population.
As wearying as our battles have been, as unwelcome as we may sometimes feel in the modern advocacy movement, we have plenty to contribute. We had better do it while we still can.
I am sensitive to the passage of time because I have seen lives with great promise left unfulfilled. I may no longer fear dying, but I am sorely afraid of not taking full advantage of these precious additional years that were once unimaginable. Regrets, the things unsaid and undone, are what frighten me and urge me onward.
The mysteries of life and time will be revealed in due course: to the woman on the bus grieving her singular loss, to those who would howl at the moon over behaviors they do not understand, to survivors grappling with the meaning of tragedy, to young people negotiating the sexual terrain, to you and to me and to all the rest.
Enlightenment awaits. All we have to do is blink.
Mark
(This essay appeared in the June, 2015 issue of POZ Magazine and is shared with their permission. Today is HIV Long-Term Survivor Awareness Day.)
Tags: advocacy, Aging, aids, barebacking, criminalization, culture, family, gay, gratitude, help others, hiv, lipo, meth, physical, physician, politics, PrEP, recovery, Recreation, research, serosorting, Sexuality, stigma, testing
Posted in Family and Friends, Gay Life, Living with HIV/AIDS, Meth and Recovery, My Fabulous Disease, News, Prevention and Policy | No Comments »
Sunday, May 22nd, 2016
When Benjamin "Ben" Ryan began taking dance classes ten years ago, the personal venture was a complete whim. After all, he was in his late twenties at the time – ancient for a beginning dancer – and by his own admission, was "just awful" for the first few years of classes. And nothing about his vocation as a writer specializing in the science of HIV suggested that Gene Kelly was trapped inside.
Cue the victorious final production number of your favorite musical. Not only did Ben get better – a whole lot better – he was cast in the spectacular HIV fundraiser Broadway Bares seven years ago and each year since, hoofing alongside actual Broadway dancers. Performers can also raise money through the event's "Stripathon" page, through which Ben has raised more than $80,000 for beneficiary Broadway Cares/Equity Fights AIDS (you can visit Ben's stripathon page here and add to that impressive tally).
Oh, and Ben Ryan has done all of this while wearing very, very little on stage.
When the curtain rises for "On Demand," the newest Broadway Bares show to be performed in New York City on June 19th, Ben will be back, appearing for a third time in the opening number. With its generous blend of almost-and-sometimes-totally-naked men and women, celebrity cameos, and risqué burlesque, the show is sure to add significant funds to the $14 million the event has raised to date for people living with HIV and other health initiatives. For Ben, it's all an unlikely dream come true.
"For the last 15 years," Ben said, "I've written about the HIV epidemic as a reporter." He currently covers science as editor-at-large for POZ Magazine, and getting his facts straight is incredibly important to him — especially when every detail of each new study is parsed and debated online. "The way I make sure my back is covered is I fact check like crazy," he said. "Even one word can change the meaning of something. If I do get something wrong, I'm really upset. I'm a perfectionist."
Those same qualities have served him well as a late-blooming dancer. When he started out, "I was at the rock bottom of my dance class with a bunch of kids," Ben said. "Even my teacher made fun of me. Until she didn't." He still finds it hard to believe he now shares the stage every year with Broadway professionals.
But what must the scene be like backstage, with all that naked flesh running around? "Most of the guys in the show are really friendly," Ben said coyly. (For more visual information on the scene backstage, check out Ben's own photography page for images of all the action behind the curtain. You're welcome.)
Ben has nothing but love for special guest performers like Laverne Cox and Judith Light. "The whole room exploded at rehearsal last year when they announced that Laverne would perform," he said. "She was such a darling, always hanging out with everyone. And Judith will just wander around backstage with this amazing grin on her face. She gives a speech at the end of the show that always gives me goosebumps."
Star power is great, but nothing beats a volunteer like Ben who knows how to raise money. "Ben is not content to take the stage in bare-bottomed pride," said Tom Viola, the highly regarded director of Broadway Cares/Equity Fights AIDS. "He raised $17,346 just last year and was named Mr. Stripathon." Tom also credits Ben with helping to craft HIV prevention and treatment messages that are shared with the entire company each year, "so everyone associated with the production understands how to take care of themselves and each other."
Amidst all the revealing fun, Ben knows Broadway Bares isn't simply being titillating for its own sake. "Ultimately, the show is a celebration of the body," he said. "We harken back to a time when we were afraid to touch each other, so to celebrate our sexuality is a profound thing. That, as opposed to HIV stigma and anxiety about sex and transmitting disease."
Ben also admits that the show is a nice escape from his more cerebral work in HIV science. "It's so much fun to be silly and outrageous," he said. "I wanted to be involved in an event that I thought was the most exciting thing in New York City. And I am!"
Mark
(Ben's fund raising page for Broadway Bares is here.)
Tags: acting, culture, gay, gratitude, help others, hiv, Recreation, research, Sexuality, stigma
Posted in Gay Life, Living with HIV/AIDS, My Fabulous Disease, News | 1 Comment »
Wednesday, April 27th, 2016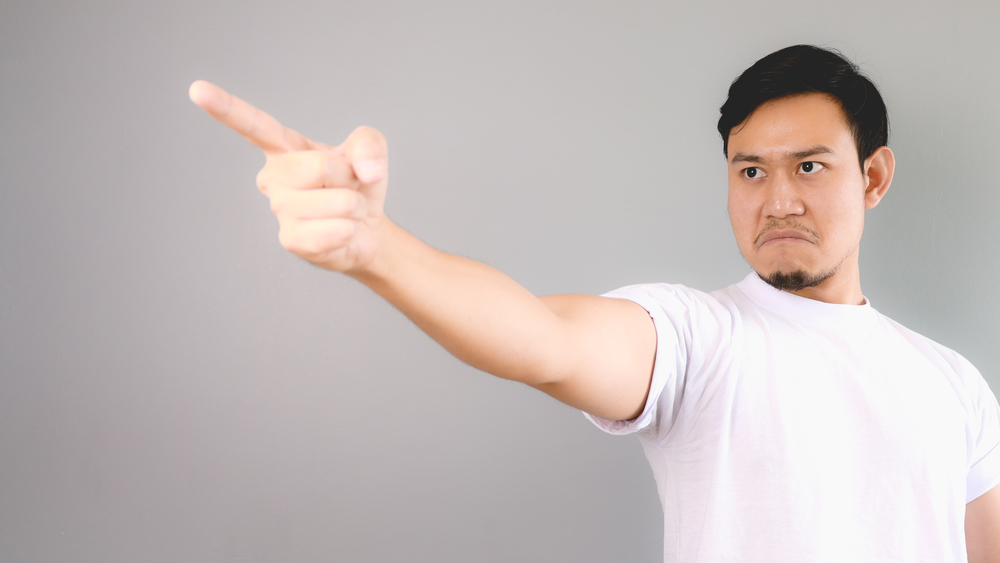 The college student had real concern in his eyes when he asked me a question during a recent presentation at American University. "Isn't it true," he asked, "that the HIV epidemic continues because people who know they are positive keep infecting other people?"
It is a question I have heard before, in one way or another, and it always makes me cringe. Not only does it thrust all culpability onto those living with HIV, it also promotes a narrative that being infected with HIV chemically changes our moral fiber and transforms us into abusive monsters. It is the kind of characterization that is driving HIV criminalization laws and prosecutions, which are jailing people with HIV for the offense of having sex at all, even when we protect our partners.
"That is simply wrong," I responded to the student. "In fact, the largest amount of new infections is due to people who don't know they are positive, who are operating on outdated HIV test results, or who haven't tested at all. They are having sex while the HIV virus is raging in their bodies. They are the more dangerous group."
There are few things more satisfying than projecting blame onto other people, especially when you can sling it across the chasm that exists between those who of us who actually know we are HIV positive and those who do not. There is such comfort in pointing out that nope, it isn't me, it's that guy over there.
And shouldn't people know that those who haven't bothered to get tested lately are responsible for more infections? It's a message advocates like myself have been delivering for years in an attempt to increase HIV testing and, consciously or not, subtly redirect blame.
Except that my answer to that college student isn't true. Not anymore. New epidemiological facts, first brought to my attention last month by Paul Kawata of the National Minority AIDS Council (NMAC), completely discredit my long-held beliefs.
More new HIV infections are now caused by people who know they are positive. That's the truth. And by a wide margin.
Here comes two brief paragraphs of wonky epidemiology. Hang in there. It's very interesting.
A December, 2015, article in the New England Journal of Medicine (NEJM) using data from 2012 shows that a whopping 69% of new infections can be attributed to people who have already tested positive for HIV but are not in care or not receiving adequate care, and only 23% of new HIV infections are due to those who do not know they are positive (a small, single-digit percentage of new infections are attributable to people who are in regular care but are not necessarily undetectable).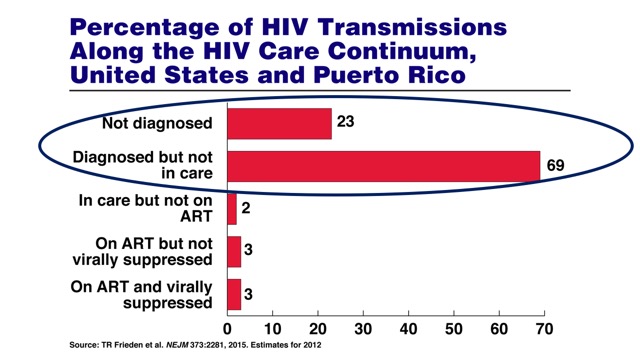 This, in contrast to a study published earlier last year in the Journal of the American Medical Association (JAMA) but using data from 2009, which states that people who know they are positive are less likely to transmit HIV than those who don't know they are positive.
So, what happened between 2009 and 2012 that produced such conflicting results? Dr. Jonathan Mermin, the Director of the National Center for HIV/AIDS at the Centers for Disease Control (CDC), happens to have co-authored both studies in question.
"Saying the epidemic is largely driven by people who think they are negative is no longer a true statement," Dr. Mermin told me. "And this is what has changed over time: The United States is one of the countries where a high percentage of people know their status. We're up to 87%."
In other words, there is now a much larger pool of people who know they are positive, due to the success of HIV testing efforts. And from this larger pool comes the vast majority of new HIV infections.
"The reason these figures have changed," said Dr. Mermin, "is because we know more of the people who are positive. The challenge now is to get those people into regular care."
Since only 30% of those who know they are positive are virally suppressed – a number that has nevertheless grown in recent years – Dr. Mermin strongly believes that the biggest push both clinically and in terms of CDC budget dollars should be devoted to getting people with HIV into care, on treatment, and rendered undetectable (also known as "treatment as prevention").
"Treatment and prevention are now intertwined" said Dr. Mermin. "You can't think of one without the other. We have encouraged our grantees to think about that continuum of care, to think about getting people into care, anti-retroviral therapy, while continuing to help people know the facts about transmission. That comprehensive package has been found to be effective."
The clear evidence after all of this number crunching makes my longstanding habit of assigning blame to "those other people" not only ignorant but ludicrous. There are plenty of HIV infections to go around. This isn't a contest for the title of Most Likely to Infect Someone.
Funny how my attitude becomes more generous, when it is now people who know they have HIV, like me, who are doing the most infecting.
We also can't ignore another important statistic. Only 30% of the HIV positive people in the United States are undetectable, which puts an asterisk on another popular message among HIV advocates: that it is safer to have sex with a person who is positive, in treatment, and undetectable.
That is literally true, yes, but it includes a big mouthful of important qualifiers – not all of which can be properly vetted in every risky situation. Hopeful assumptions are not a prevention strategy.
While I applaud the gay dating apps that have added profile options for HIV status that include "undetectable" and "PrEP," the truth behind these personal factoids should be weighed at least as discerningly as facts presented about, say, their age. Or about their other personal attributes. Ahem.
The growing list of status labels also fractures our community even further, whittling us into subsets within subsets. Suddenly, the new personal failure isn't simply being HIV positive, but now includes not being undetectable. This doesn't begin to address the many social determinants that block people who know they are positive from achieving viral suppression: lack of access and financial resources, HIV stigma, an unwillingness to take medications, having failed treatment regimens, or simply being without the wherewithal to locate an HIV clinic or physician and jump through the hoops required to enter the system.
All of the finger pointing in which I have admittedly participated is a useless exercise. By focusing on the relative safety of someone else we renounce our own responsibility. That is why the arrival of pre-exposure prophylaxis changes so much of the game. PrEP puts HIV negative people in charge of their own protection, without having to make judgments or assumptions about others.
But, until PrEP access and education better reaches communities most at risk, many people will still look outward, relying on guesswork and presumptions about who is a danger to them and who is not. As I have recently learned, sometimes we get it very wrong.
It took surprising new research on current HIV infection rates to get me off my high horse and take me back to basics. We're all in this together. Negative people at risk should maintain HIV testing. Those who test positive should investigate treatment. Barriers should be removed.
And of course, taking action to protect ourselves is our responsibility. It is ultimately ours, and ours alone.
Mark
And, under the banner of "Why Mark Avoids Writing Research-Based Essays," this counterpoint from the always insightful Londoner Gus Cairns, editor of AIDSmap. Gus references an AIDSmap article, "Model suggests there are fewer people with HIV in the US than thought, and more of them on therapy," which reads in part:
A study comparing recorded diagnoses of HIV with subsequent records of viral load and CD4 tests suggests that the number of people with HIV in the US could have been overestimated by as much as 45% – and the proportion who are on antiretroviral therapy (ART) with undetectable viral loads could have been underestimated by as much as 50%. There could be a few as 820,000 people with HIV in the US compared with the normally accepted figure of 1.2 million – and up to 55% of those could be on ART and virally suppressed, compared with the most commonly quoted figure of 30%.
PLUS…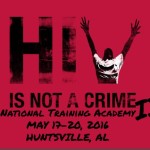 The first-ever HIV IS NOT A CRIME conference held last year in Grinnell, Iowa, was the most inspiring conference I have attended in years. Advocates of every stripe were laser-focused on what I consider to be the defining moral issue of our time in the HIV arena.
And now, the second conference is about to be held, this time as the "HIV Is Not A Crime Training Academy," on May 17-20 in Huntsville, Alabama. You gotta love how these committed advocates choose locations to meet where criminalization is either being successfully reformed (Iowa) or where prosecutions continue (the south). I recommend you attend if you possibly can, or at least follow the event's Facebook page or the #HIVisNotACrime hashtag on social media. If you would like to promote criminalization reform, check out their handy social media toolkit for sample tweets and fabulous artwork.
Tags: advocacy, criminalization, culture, gay, hiv, physical, physician, PrEP, research, serosorting, Sexuality, stigma, testing
Posted in Gay Life, Living with HIV/AIDS, My Fabulous Disease, News, Prevention and Policy | 2 Comments »
Thursday, January 14th, 2016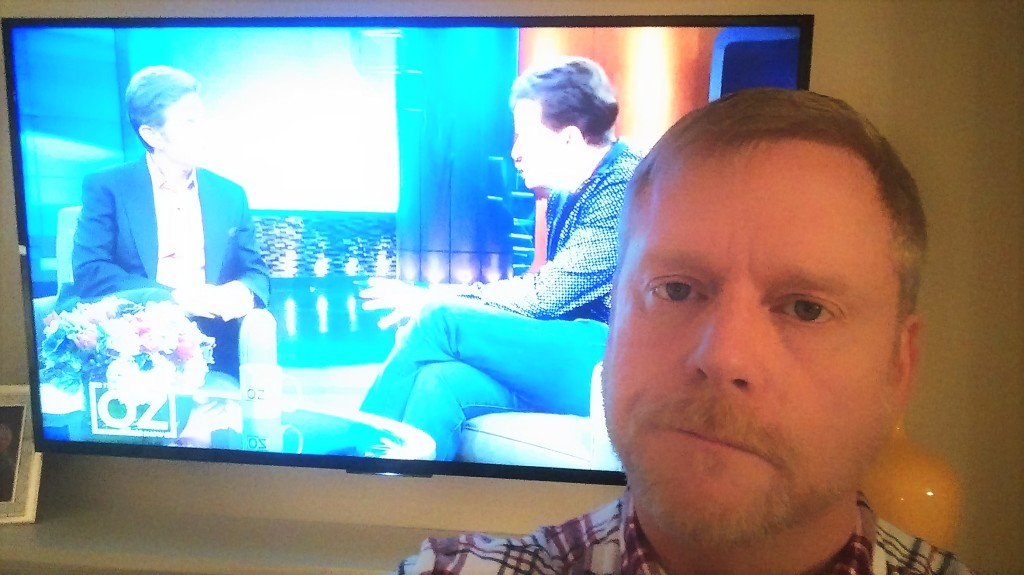 Dr. Oz has a very strange verbal compulsion. He can't stop making lame metaphors.
When taking an early morning jog with Charlie Sheen, in the first of their two-part interview for The Dr. Oz Show, the doctor sees metaphors everywhere. "You have to look down so you don't see how steep the hill is," he says as they putter upwards. "It's sort of like life, isn't it?"
Descending the hill sparks another metaphoric burst from the talk show physician. "It's always easier going downhill," he says to Charlie. "What's going downhill like now that you're public about your HIV?"
It became tough not to participate. Oh look, doctor. A rock. It's like the hard place Charlie has found himself. Or maybe it's the blunt instrument I will use to bash my head in after watching this inane, dangerously misinformed interview.
I had such high hopes. Charlie's coming out interview on The Today Show was as focused and informative as anyone could have expected from the troubled star. I was actually moved by Charlie's discomfort, and related to his obvious apprehension about making such a public disclosure. Better yet, the interview had the entire world talking about the meaning of "undetectable viral load," something I never saw coming and a great service to HIV education.
Well, it was great while it lasted. I am dismayed to report that Tiger Blood Charlie is back and he has gone rogue. And his Chasing the Cure! conversation with Dr. Oz might be the worst thing to ever happen to AIDS cure research, or at least the most irresponsible reporting about it.
But first, before the TV show bothers to get to the "provocative development in his search for a cure," we must wade through the first hour and tour the home of the we're-pretty-sure-he's-not-batshit-crazy-anymore star. He makes healthy shakes! He loves movies! He throws a baseball! Hey, there's the tastefully appointed bedroom where he banged and allegedly assaulted women!
Charlie does discuss his treatment and their side effects. "Poopy pants," he reveals. His advice is to wear black underwear. I intend to contact Treatment Action Group immediately to share this revelation.
To his minimal credit, Dr. Oz shows concern for the various addictions of his guest, from gambling to cocaine, but his light touch suggests this circus can't afford for the star to bolt. Never mind that Charlie claims he only stopped drinking once the Today Show interview was complete, and that he has tried to stop "hundreds of times" before. Appearing on national television is apparently much more therapeutic than finding the nearest rehab facility.
But on to the second hour, an in-studio interview with a live audience. This is where it gets really interesting — and gruesome and creepy and utterly insane.
Dr. Oz revisits Charlie's hard-partying lifestyle and then asks him more questions about the horrendous, terrible news that he tested positive. The sum of the conversation was that Charlie Sheen's diagnosis – and by extension, all of us living with HIV – is comeuppance for his crimes against nature.
But the best was yet to come. Finally, well into the second hour, Charlie reveals that his Chasing the Cure! led him not to actual experts in the field, but to Dr. Samir Chachoua, a doctor in Mexico about which little is known, except that he resembles Grizzly Adams after a hard night in Tijuana. Charlie had such faith in his quest that he stopped taking his medications in anticipation of seeing this nut.
And this Doctor of Quackery, in a phone interview with Dr. Oz, claims to have cured Charlie of HIV. "He's the first person in history to go HIV negative," says the Mexican madman, apparently unaware of the name Timothy Ray Brown. It's like a crazytown online denialist come to life. But wait, there's more.
Chachoua says, and Charlie concurs, that he drew blood from Charlie and then injected it into himself to prove his case, and that Charlie remained undetectable. Never mind that this was mere days after Charlie had discontinued his meds, which surely were still working in his bloodstream. The entire, bizarre scenario was like something out of American Horror Story: AIDS.
Back in the studio, Charlie's own doctors reveal that his viral load has spiked again. His personal physician pleads with Charlie to go back on his meds. Charlie sunnily agrees. "What, am I crazy?" he jokes, to scattered, confused applause. Thus ends his first chapter of Chasing a Cure!
I prayed that Dr Oz would then introduce someone from the American Foundation for AIDS Research (AmFAR) to preset real facts about the current state of cure studies. Wouldn't treatment activism icon Peter Staley make an excellent guest? David Evans from Project Inform? Please God, anyone. My prayers went unanswered.
Instead, Dr Oz turns from the actual physicians in the studio to pursue a far more important line of questioning. At this critical juncture in the interview, it was important to discuss movies.
"You describe your journey, chasing a cure for HIV," Dr. Oz says in his most empathetic voice, "in a way that is similar to your dad's journey in Apocalypse Now." I'm sure Martin Sheen watched with pride, knowing his film career had become relevant again. "Has your diagnosis with HIV brought you closer to him?" The camera moves in to Charlie greedily.
Somewhere Barbara Walters was rummaging through her penthouse for a rope to hang herself.
There were actually a group of HIV positive women in the studio that day, some representing Positive Women's Network, and during the taping they were given the opportunity to offer what was undoubtedly some much-needed perspective. But evidently they had nothing to say about Apocalypse Now or they were really bad at metaphors, because the segment was cut from the broadcast.
Charlie Sheen isn't going anywhere soon. There is always hope he may regain his senses and become the high-profile cure advocate we need. But what we are currently witnessing is the exploitation of a deeply troubled man with multiple addictions.
Whether Charlie Sheen follows the path of other distressed celebrities, be it recovering addict Robert Downey Jr. or the very dead Amy Winehouse, remains to be seen.
Mark
(This piece originally appeared as one of my blog postings for POZ.com — Mark)
Tags: advocacy, aids, culture, help others, hiv, physician, politics, recovery, research, testing
Posted in Living with HIV/AIDS, Meth and Recovery, My Fabulous Disease, News, Prevention and Policy | No Comments »
Friday, November 6th, 2015
Some years ago, I told someone that I was HIV positive before I agreed to his invitation for a date. "Yeah, I know," he casually replied, and then he looked a little embarrassed, as if he shouldn't have said it. It was too late, of course; I knew exactly what he meant. He could tell my HIV status by my face.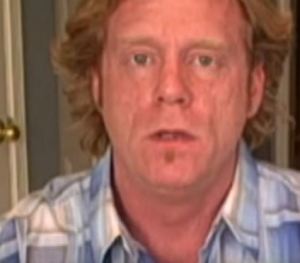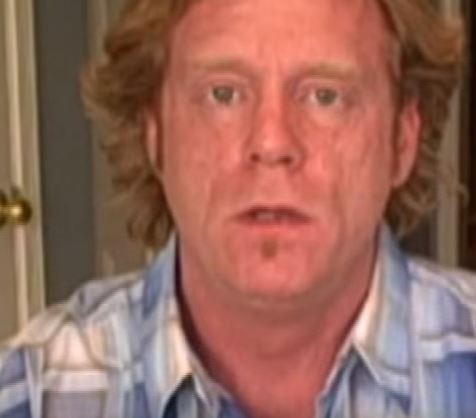 I had The Look. The sunken, wasted cheeks of someone living with HIV. It became a common manifestation in the 1980's and persisted until the medications that caused the condition, known as facial lipoatrophy, were changed or abandoned for better treatment. (That's me, right, in 2008.)
Today, facial lipoatrophy is almost exclusively limited to long-term HIV survivors who used medications like d4t and ddi more than twenty years ago.
I'm one of those long-term survivors. I am proud of my history advocating and living with HIV. But as uncomfortable as it may be to admit, it's a lot easier to live openly as a person with HIV when you don't look like it.
When the symptoms began to appear, it meant that the choice to share my status, as an activist or on a personal level, had been taken away. My HIV was written across my face for all to see.
I felt ashamed, and then conflicted. For someone who has been fighting so hard to reduce HIV stigma, what is there to be ashamed of, exactly? Many of the physical signs of HIV treatment – from weight loss to fat redistribution to facial wasting – are worn as battle scars, if not badges of honor, by thousands of people living with HIV. My disease is mirrored in my physicality. What's wrong with that?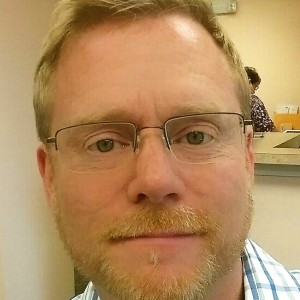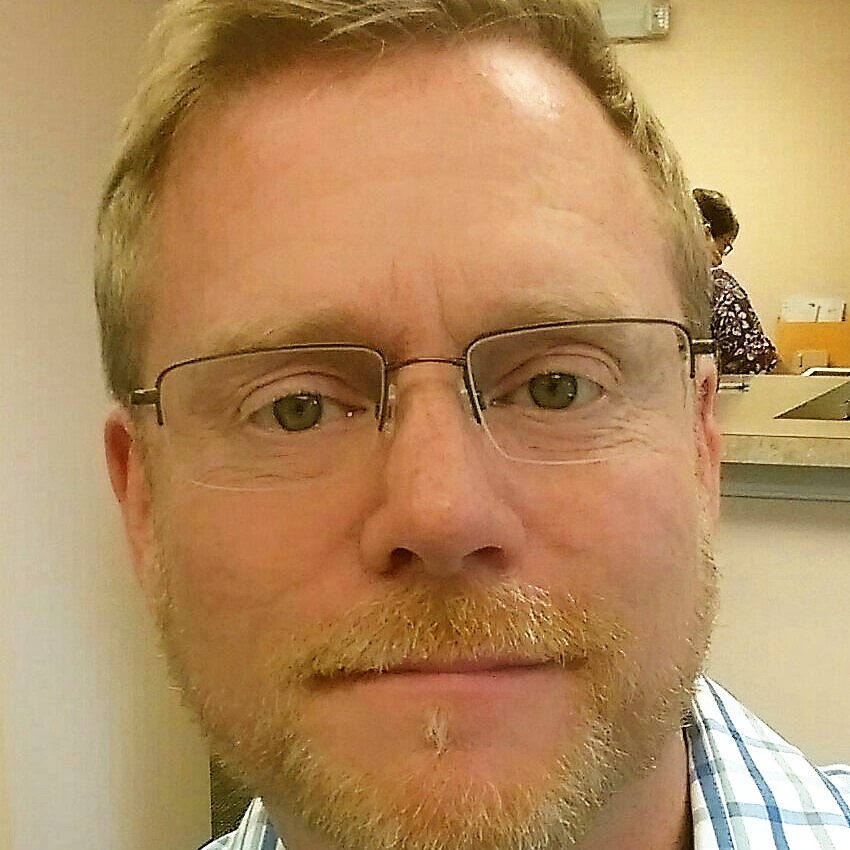 Eventually, I realized that correcting my facial wasting was no different than improving my t-cell counts. I wasn't making a political statement, I was improving my health and well-being.
And so, I began a journey that would include multiple visits to a specialist and more than $20,000 worth of various "facial filler" products injected into my face. My biggest advantage was the physician I chose: Dr. Gerald Pierone, arguably the most experienced person in the country on facial fillers and a contributor to TheBody.com. (That's me, at right, last week.)
Along the way I chronicled my journey through video blogs. They span more than six years, explicitly show the treatments in Dr. Pierone's office as well as before and after footage, and include a wealth of information and advice about getting facial lipoatrophy treatment, the products involved, and their relative costs.
Here are three of those videos that are probably the most helpful.
A Facial Wasting Update
February, 2010
In this video, below, I chronicle my third visit to Dr. Pierone, who checks up on my progress with temporary fillers Sculptra and Radiesse, and offers his own perspective on my treatment regimen. It is a good introduction to facial lipoatrophy and the treatment available.
I'm Gonna Wipe That AIDS Right Off My Face
July, 2011
Once again I return to Dr. Pierone for a check-up, but this time I inquire about a new, semi-permanent filler now known as BellaFill (formerly Artefill). This video also includes a lot of information about patient assistance programs for the temporary fillers.
Treating My Facial Wasting with Artefill
January, 2013
Switching to this permanent filler, now known as Bellafill, was the best decision I made. No more disappearance of the temporary fillers over time! Although this semi-permanent filler does not have a patient assistance program and can be quite expensive, I must say that the results have been dramatic and long-lasting.
One thing these videos make clear: facial fillers are not the fountain of youth, no matter what The Real Housewives may think. You can clearly see my own aging process through the years in these videos. What they do show, however, is my face as it would have been: aging naturally as if HIV wasting had never been an issue.
If you have any questions, I would encourage you to direct them to Dr. Gerald Pierone in the Ask the Experts forum at TheBody.com. I cannot recommend his expertise highly enough.
And as always, my friends, please be well.
Mark
Tags: aids, gay, hiv, lipo, physician, Radiesse, research, Sculptra
Posted in Gay Life, Living with HIV/AIDS, My Fabulous Disease, News | No Comments »
Tuesday, September 15th, 2015
Not to get all southern gothic on you, but I depend upon the kindness of strangers. Especially when producing video blogs at conferences.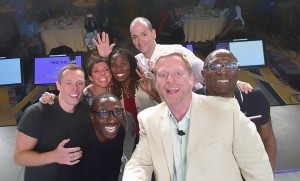 "Excuse me, would you please just hold this camera and point it at me while I talk to these people?" I must have said that sentence at least 40 times during the United States Conference on AIDS (USCA), held recently in Washington, DC. Every single interview you see in my video blog below was shot by whomever was wandering by at the time. Thanks, y'all!
The video contains three AIDS czars, one stripper pole, a ferocious batch of trans protestors, and more inspirational front-line workers than you can shake a stick at. My congratulations to the National Minority AIDS Council for their famously creative production of the weekend.
The spirit shared by the advocates, healthcare providers, and organizations who convened for USCA was electrifying, and just the boost many of us need to keep our energy up and our dedication renewed.
Oh, and special thanks to the CDC's Act Against AIDS campaign for letting me take over their Instagram page during the conference (follow them here), and to Gilead Sciences for sponsoring the "Mind the Gap" session on social media and inviting me to host it.
I love what I do. I love the work you're doing, too. As always, you are welcome to re-post my content, share it, take the YouTube video above and post it within your page, whatever might help share the messages of this amazing event and the awesome people who attended.
Thanks, my friends, and please be well.
Mark
(The photo above was the selfie the Social to Mobile speakers took at the end of our session, and includes – left to right – YouTube star Davey Wavey, blogger Guy Anthony, Michelle Samplin-Salgado of AIDS.gov, Luvvie Ajayi of the Red Pump Project, Miguel Gomez of AIDS.gov, myself, and Michael Crawford from Freedom to Marry.)
Tags: advocacy, aids, conferences, criminalization, culture, gay, help others, hiv, physician, politics, PrEP, recovery, research, serosorting, Sexuality, testing
Posted in Family and Friends, Gay Life, Living with HIV/AIDS, My Fabulous Disease, News, Prevention and Policy | 6 Comments »
Thursday, April 9th, 2015
Michael Weinstein, the polarizing and famously litigious head of AIDS Healthcare Foundation (AHF) just got a taste of his own medicine when a stunning Whistleblower lawsuit against AHF filed last year was unsealed and made public.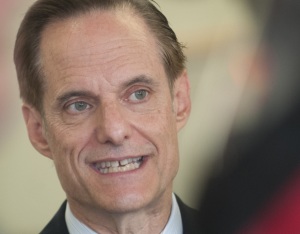 The 34-page suit, brought by three former staffers who claim they were fired when they raised questions of financial impropriety, charges the agency with ten counts of defrauding the government, conspiracy, and a "multi-State kickback scheme" to maintain service quotas and keep the government-funded gravy train rolling.
In exclusive interviews with My Fabulous Disease, one of the plaintiffs, Jack Carrel of Louisiana, his lead counsel Theodore Leopold, and several prominent figures in the HIV arena spoke out about the details of the charges and what the lawsuit could mean for the beleaguered head of the country's largest provider of HIV clinical services.
A "CRIMINAL EFFORT"
The plaintiffs accuse AHF of an "organizational-wide criminal effort" across at least 12 States in the form of kick-backs to AHF clients and staffers. They believe that AHF has defrauded governmental programs out of tens of millions of dollars, based on their own experience with the agency going back to at least 2010.
The three plaintiffs, all former managers at AHF who were in a position to be familiar with agency policy, also include Mauricio Ferrer of Florida and Shawn Loftis of New York.
When someone tested positive in an AHF clinic, the suit claims, they were offered cash or other inducements to be linked to care in AHF clinics. Furthermore, AHF staff were provided commissions when they successfully linked someone with a positive test result to AHF services. This procedure was developed first in Los Angeles and then spread across all States where AHF has a presence.
The policy wasn't exactly clandestine. In fact, it was written right into the "AHF Linkage to Care Training Manual" included as an exhibit in the lawsuit (partial snapshot below).

This kind of incentive is flagrantly illegal. Defying the Federal Anti-Kickback Statute is a felony offense. Grant monies received from the government, such as through the Ryan White CARE Act, CDC, or other HHS programs like Medicare, strictly forbid kickbacks.
The Anti-Kickback Statute ensures "there are no behind-the-scenes shenanigans for profit reasons," said lead counsel Theodore Leopold of Cohen Milstein, the firm representing the plaintiffs in the case. "The Federal law is quite clear. We want to be sure the clients are getting proper care and treatment." Medical decisions should be for the betterment of the patient, Leopold said, "and not to put money into AHF's pockets."
"This case is about AHF gaming the system," Leopold said. He explained that kickbacks "can lead to an over-utilization of services, corrupt the process, and exploit the population most in need of services." The suit claims that although AHF was formed as a not-for-profit agency, it "exhibited a for-profit corporate mindset and a voracious appetite for any and all revenues associated with HIV patient referrals.
"We are seeking monetary recovery on behalf of the government for funds," Leopold said, which the suit contends were billed through improper means.
ONE PLAINTIFF SPEAKS OUT
Jack Carrel holds a Master's Degree in Public Health and is working on his doctorate. He came to AHF in 2012 after working in the HIV field for nearly 30 years. He is also HIV positive and feels a strong connection to those testing positive and seeking services.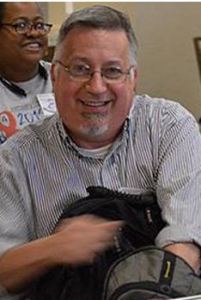 As Director of Public Health for AHF's Southern Bureau, Carrel questioned the financial incentive policy that directed people who tested positive into AHF clinics, but was "assured it was perfectly fine," Carrel said. "And then when we had meetings with funders, other (AHF staffers) in the meeting would tell funders that we would invite clients to use any other clinic they wanted, and I knew that wasn't true." Carrel was fired after objecting to the "linkage to care" policy.
"I tried to do something about it and I wasn't able to," Carrel said. "I'm HIV positive and I work in this field. I want people to be in care and to achieve viral suppression. But this system didn't give clients the choice for getting services where they wanted."
People who have just received HIV positive test results are often in shock, emotionally vulnerable, and susceptible to nearly any suggestion. AHF staffers were financially rewarded for influencing their clients' healthcare decision-making, according to the lawsuit. They allegedly plied clients with money, free fast-food lunches, and rides directly to AHF clinics.
Attorney Leopold is careful to point out that this is a civil matter and not a criminal one. A tepid statement released by AHF in response to the suit contends they did "nothing wrong" and use as proof of their innocence the fact that the government has declined to intervene in the legal action.
The mere fact the government has not, as of yet, chosen to intervene "is no reflection on the validity of the case," contends Leopold, citing that this is not uncommon when there is already outside counsel involved. In other words, the government may be more than happy to allow this lawsuit to do the legwork for them and then use it to build a case for later criminal charges.
"WE WILL SUE YOU!"
The lawsuit places much of the responsibility for the AHF scandal squarely at the feet of Michael Weinstein who, at a 2013 AHF Leadership Summit, personally advocated for increased "positivity rates," more linkage directly to AHF services, and "the payment of financial incentives to patients for the purpose on inducing self-referrals to AHF medical care," according to the suit.
The irony of the Whistleblower action is the rich history AHF has of threatening others with litigation. Under the direction of Weinstein, AHF participated in their own, profitable Whistleblower lawsuit against Bristol-Myers Squibb in 2010 and Weinstein has always used potential litigation toward others as a playing card.
(Weinstein has also engaged in expensive petitions to mandate condom use in porn, called the pre-exposure prophylaxis [PrEP] medication Truvada "a party drug," and taken out full page ads that significantly misrepresent PrEP efficacy findings, all to the consternation of his peers.)
The animosity Weinstein has engendered among other HIV advocates can be traced back for decades. Sue Crumpton served as the director of LA Shanti, the first HIV support agency founded in Los Angeles, from 1992-1998. She remembers L.A. County planning council meetings "filled with drama, courtesy of Mr. Weinstein."
"Michael never showed up to Planning Council meetings unless there was grant money on the table," Crumpton said. "And then if things didn't go his way, his first response was to say 'we will sue you!' The other agencies didn't have the resources to respond to a lawsuit, so he would get his way."
PrEP activist and former AHF poster boy Eric Paul Leue, who broke ties with the agency after Weinstein's widely maligned objections to PrEP, has little patience with such tactics. "AHF has sued counties, cities, and departments of health, and has bullied smaller organizations into submission with litigation that real non-profits cannot afford to fight," he said.
Leue relates the story of AHF attorney Samantha Azulay who, during a case in which AHF fought to have funding taken away from a small organization serving Los Angeles youth, stated that "maybe you've got to cut up a couple trees to save the forest."
"That's what it comes down to," said Leue, who began a #RemoveWeinstein petition last year. "AHF leadership is the forest and they do not care about the community. They care about their bottom line of one billion dollars per year."
Weinstein's litigious nature and the sheer size of his agency intimidated plaintiff Jack Carrel and gave him pause when considering what to do about the policies he knew to be wrong. "AHF is a very big organization," Carrel said. "And I'm one HIV educator. So that was, and still is, scary."
"A THUG AND A CROOK"
Weinstein's battles with HIV advocates and agencies have largely marginalized him from HIV advocacy circles, where he is derisively known as the Tea Party of the HIV movement.
Lifelong HIV activist Peter Staley (How to Survive a Plague) believes the legal fallout from Weinstein's actions is long overdue. "For those of us who have been fighting Michael Weinstein from day one," he said, "when he started ignoring the great legacy of science-driven AIDS treatment activism, this lawsuit couldn't have come soon enough. And yes," he adds, "it feels like payback."
Long term AIDS survivor Michael Petrelis, whose own blog The Petrelis Files is best known for holding HIV service agencies accountable by publishing their IRS 990 forms, has long criticized AHF for failing to post its 990 on their agency website.
"It's possible the charges in the lawsuit are just the tip of the iceberg," Petrelis said. "Since AHF is a behemoth with national and global offices – not to mention lobbyists in Washington – and negotiates directly with drug manufacturers among its various endeavors, there should be an AHF Watch Network… keeping a close eye on the organization, its Board and executives."
Peter Staley is already writing Weinstein's professional obituary while remaining concerned for the well-being of thousands of AHF clients. "We knew Weinstein was a thug and a crook," he said, "but his downfall will be bittersweet, because it could also bring down the empire he built, which includes lots of HIV/AIDS specialists and thousands of low-income patients."
"If I were on the AHF Board," Staley adds, "I would quickly clean house. All of this can be set right once Weinstein is gone, and AHF can live on under new management."
Plaintiff Jack Carrel thinks that, were something catastrophic to happen to AHF, "other agencies would step up" to fill the needs in service. And when asked if Weinstein deserves to keep his job, Carrel will only say that "when you're CEO of an organization, you are responsible for what it does."
Removing Weinstein may actually become an imperative for the AHF Board, Sue Crumpton believes.
"Michael always cultivated his own Board, which acquiesce to his whims, and he has always served as its Chair," she said, "but those other Board members also have a fiduciary responsibility to the agency. They could be held personally liable for this lawsuit. A Board can be ensured against many things, but negligence is not one of them. If they don't seek to remedy this situation, in my opinion, they are negligent."
For his part, lead counsel Theodore Leopold isn't particularly shocked by the alleged unlawfulness of AHF policy. "I've been doing this a long time," he said, "so not too many things, as it relates to corporate greed, surprise me."
Mark
(Photo credit of Michael Weinstein: Mitchell Zachs/AP)
————————————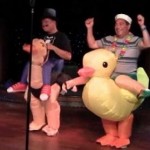 Need something completely different? Discounted cabins for the 2015 HIV Cruise Retreat this November 8-15 are going fast. Join a few hundred brand new friends on a cruise along the Mexican Riviera! We have our own theme parties, outrageous game shows, and excursions at ports of call — plus a special guest, Timothy Ray Brown, the first man to be cured of HIV. We will be sailing roundtrip from San Pedro (just outside of Long Beach/ Los Angeles) to an exotic mix of beach towns on the Mexican Western Riviera. Each town has its very own local charm and flavor. For more info, check out HIVCruise.com or contact our cruise director Paul Stalbaum at 888-640-7447.
Tags: hiv, physical, physician, research, testing
Posted in Living with HIV/AIDS, My Fabulous Disease, News, Prevention and Policy | 13 Comments »
Tuesday, February 17th, 2015
My fear of all things anal began when I was an early teen. My older brother David took great delight in bursting into our bathroom to startle me, especially if I was on the john. And, since I was a pubescent redhead, his sudden visits included a lot of laughing and pointing.
I was mortified beyond belief. To this day, I must be sure no one is in the house, and then close and lock the bedroom and bathroom doors before I can properly relax. And I live alone.
But you can't avoid everything anal if you're growing up gay. Not if you want to do the really fun stuff.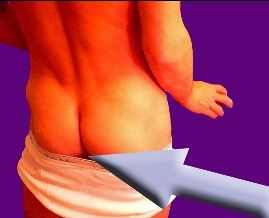 Thus my conundrum as a youth: exploring the pleasures of my tush while fighting the terror that something stinky might be going on down there. And I suspect I am not alone in this particular anxiety.
I discovered soon enough that if someone had serious intentions in regard to my backside, I couldn't simply rely upon a bran muffin and a Hail Mary to be properly prepared. God forbid I would, you know, not be… well, you know. This ongoing fear had a habit of wrecking the mood and the evening.
My exclamations during sex were usually panicked calls to turn the lights up, so I could carefully inspect the situation. Or a plea to stop altogether. "Okay, that's fine, no wait!" I would cry out. "Am I okay down there? I mean, is it… okay go ahead… no hold on! Are you sure I'm…?" I was usually so involved with my protestations that I would hardly notice my date gathering his things to leave.
There are cleansing products meant to address this situation, but they require a certain comfort level with your own body and a little patience, meaning, they were incomprehensible to me. But I tried my best.
Drugstore enemas always felt too clinical, like something a nurse should be administering so you could "move your bowels," a phrase I hope I never have to hear again, much less type.
But never fear. Leave it to gay men to popularize the "shower shot," a long hose which screws into your shower head and ends in a narrow nozzle, just right for sliding up your bum for a thorough internal rinse.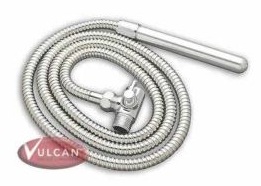 The modulation of this instrument, however — and I cannot stress this enough — is of utmost importance. Too little water pressure and you've got a dribble with little cleansing effect. Too much, and you've just inserted a pressure washer into your ass that could peel the paint off a building.
I was first introduced to this contraption in my early twenties, when my first-time date invited me to visit the bathroom to "rinse out" while he relaxed in bed and waited. I stepped in the shower and surveyed the dangling metal hose. I turned on the water. I considered how it all might operate, and I made my best guess, standing there for God knows how long, hose inserted and whistling a happy tune.
I must say in my defense that no one had ever explained the device to me, much less how to gauge the input versus the output.
That poor, unfortunate man. He had really pretty designer sheets, covered with a gorgeous blue and white pinstripe blanket that I can still see clear as day. Such a lovely bedroom. That is, until a few passionate moments later, when all of it was soaked with a solid gallon of spoiled water that had been percolating in my poopchute, exploding from me in a streaming rush that looked like the wake of an outboard motor hurtling across Lake Erie. The word "apocalyptic" comes to mind.
Only as I matured did I realize I had options (and I will now introduce cute baseball analogies to illustrate my point). I discovered I did not, in fact, always have to play catcher, and I stepped onto the pitcher's mound with great enthusiasm. But as much as I enjoyed the view from above, I worried still, that maybe I wasn't holding up my end of the bargain. It was only after pitching a near-perfect game one day that my partner in the dugout helped me make a simple decision.
"Mark," he said. "Why don't you just stick to what you do well?" And it was this generous assessment that gave me the confidence to hang up the hiney hose forever.
Yes, that's right. I'm now a dedicated top. I'll allow you a few moments of incredulous wonderment.
What's even more amazing is my having a boyfriend who is not only loving and adorable, but absolutely expert at the exotic mysteries of booty sex preparation. It really is an impressive talent, if you ask me. Like walking on your hands, or spinning plates on sticks.
This is all to tell you, dear reader, that sometimes you must find solutions to your fears in order to take care of yourself. And sometimes you have to face your damn fears head-on. I was reminded of this recently when, at fifty-two years old, I had my first colonoscopy. I don't think I have to explain my anxiety level going in to this procedure.
Everything checked out fine, thanks. I had heard the anesthesia they give you can produce some odd behavior, but other than proposing to the physician and asking the recovery nurse if they located my pet hamster, I behaved myself quite admirably.
The only side effect of my colonoscopy was a bloated feeling and a case of the gurgles. Well, and a few hours later I had the longest, most continuous release of gas I have ever experienced in all my days. I'm talking a minute plus, people.
I really wish my older brother David had been here. He loves that kind of thing.
Mark
(Artwork courtesy of Andrews's Anus, via LifeLube. This piece was originally posted on my blog in January of 2013, but for some reason continues to be one of the most popular pages on this site. So don't say I'm not giving the public what they want!)
———————————————————–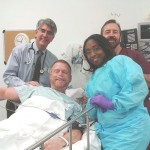 My Friends,
If I can face my deepest fears, so can you. Did you know that studies show people living with HIV have a higher incidence of "colonic neoplasms" (the polyps they are looking for during a colonoscopy), which should be checked out for cancerous cell growth? Anyone aged 50 should get a colonoscopy, and some protocols suggest that people with HIV start this screening at age 45. Please don't delay. Call your doctor! (At right, a picture of my happy procedure team just prior to my colonoscopy.)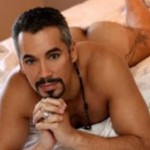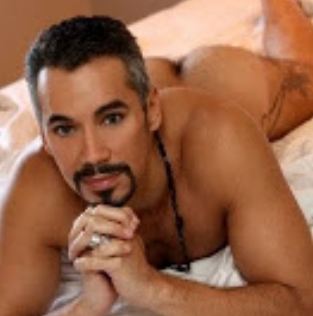 And speaking of rectal douching (and why not? We really should discuss this topic more, considering it is such a common practice among gay men), I cannot say enough about LifeLube, the blog created by the AIDS Foundation of Chicago to help gay men address sexuality and their bodies. They have an entire section devoted to rectal douching (did you know there are new douches that limit the amount of healthy bacteria removed?) and another feature, Andrew's Anus, that provides engaging answers to the questions you're afraid to ask. The blog is no longer active – meaning, no new postings – but there is a wealth of information here and you should definitely check it out.
Tags: Aging, family, gay, help others, physical, physician, research, Sexuality
Posted in Family and Friends, Gay Life, My Fabulous Disease, Prevention and Policy | No Comments »
Tuesday, January 6th, 2015
They come from different cultures and regions of the world, but these fifteen HIV activists all share one important trait: a fierce devotion to HIV issues and a commitment to leave their mark on 2015.
Their advocacy has been noticed by some of the most prominent people in the HIV arena, so it seems fitting to allow some leading advocates to weigh in on each member of the list.
Load these advocates onto your Twitter feed or follow them on Facebook, and keep a close eye on what they have in store for the new year. If you are working in your community to make life better for those with HIV or to prevent new infections, please consider yourself an honorary member of this group. Thank you for your work!
MARAMA PALA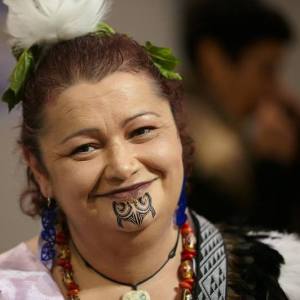 "Indigenous People are those directly descended from a land that they have no political power over," says Marama Pala. "Asking for consideration as a vulnerable population reveals another layer of discrimination and racism that speaks to the overall injustice of being born indigenous."
She could well be speaking of Native Americans, but Marama is talking about her experience as a New Zealand Maori, the first people of New Zealand.
Marama was the first Maori woman to publicly disclose her HIV status, and her bravery has resulted in her becoming a powerful advocate for Maori and marginalized people. She serves on a multitude of foundations and networks devoted to raising the voices of indigenous peoples around the world and has held key positions in the planning of the last several international AIDS conferences. Her influence in 2015 will be no different.
"For generations indigenous peoples have suffered a genocidal impact from diseases ranging from influenza to small pox," she said. "HIV is a modern day scourge that is harder to fight because it involves sex – a culturally taboo subject."
"Marama is the rare blend of spirit, passion, intelligence and outspokenness that is needed to advance the issues of women and indigenous cultures affected by HIV around the world," said Brent Allan, Executive Officer of Living Positive Victoria, Australia's largest organization for and by people with HIV. "She is an outstanding example of the heart and soul inherent in our sisters living with HIV."
JOSH KRUGER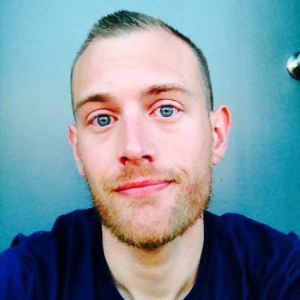 Writer and occasional bomb thrower Josh Kruger reveals himself through a fierce, revelatory prose that lays bare all that he is or has ever been. He began writing while in a homeless shelter in 2012, and has since shared his experiences with crystal meth addiction, living with HIV, and the perilous gay dating pool. His work has wit and intimacy, and he's been known to infuriate readers. In other words, he is a writer that demands to be read.
His column, "The Uncomfortable Whole," appears in the Philadelphia Weekly and addresses any number of social ills, such as drug abuse, HIV stigma, and homophobia. He has also written for The Advocate and HIV Plus Magazine, and blogs regularly as a gay man with HIV for TheBody.com.
Too often, writers dealing with their own HIV infection temper their feelings or paper them over with political correctness, which is why Josh Kruger is someone to keep watching. This is not a writer who second guesses himself.
"Josh is a rare talent," said Mathew Rodriguez, the community editor of TheBody.com who is making his own splash through his PrEP advocacy and his essays on race and gay community. "Josh's writing seems almost contradictory — sharp yet breezy, challenging yet easy to read, hungry yet nourishing. He is unabashedly opinionated, and the best part is that we have only just seen him begin to stretch his skills writing about HIV. What will we see next? I'm not sure, but my attention is already rapt."
TOMMY LUCKETT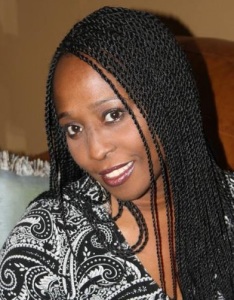 "My role can best be described as an agitator," Tommy Luckett says, and that's quite a statement coming from an openly HIV positive transgender woman living in Little Rock, Arkansas. But Tommy's passion and growing voice defy simple geography. She serves on the board of the Arkansas Transgender Equality Coalition and the health department's Quality Care Advisory Board, yet still has time to advocate against Arkansas' HIV criminalization statutes.
Tommy gracefully rejects stereotypes about transgender women. "I was in a relationship when I contracted HIV from my partner," she said. "A common misconception is that trans women place themselves at high risks of contracting HIV by doing sex work and that's not always the case. In order to have shelter, some trans women are forced into sex work." Tommy doesn't judge women making desperate choices, and even advocates for their safety and well-being. "Being caught with a certain number of condoms is against the law in some states," she said. "In essence, the laws are contributing to the spike of HIV cases in the transgender community."
Cecilia Chung, a leading transgender activist who serves on the Presidential Advisory Council on HIV/AIDS (PACHA), is a big fan of Tommy's growing influence. "In the HIV sphere where voices of trans women living with HIV are most under represented, I am inspired by emerging leaders like Tommy. She brings a transwoman of color perspective from the southern states and a personal story that reflect the current landscape of the epidemic."
JAMES KRELLENSTEIN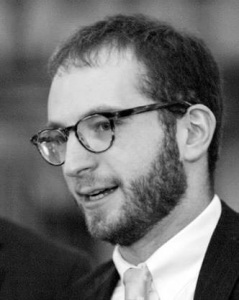 Some consider him the best kept secret in HIV treatment activism. James Krellenstein has presented to the FDA and the CDC, mapped strategy alongside iconic activists, and become a respected voice within ACT UP New York City. What makes his growing influence all the more remarkable is the fact that James is 23 years old.
James recently spearheaded a successful campaign to convince the FDA to approve the Alere rapid HIV test (which can detect HIV sooner and more accurately than other tests) for use in non-laboratory settings like bars, clubs, or your local gay pride festival. The effort illustrates James' dedication to improved HIV surveillance and greater funding and access to effective HIV prevention tools.
James co-founded ACT UP New York's Prevention of HIV Action Group (PHAG) and regularly collaborates with Mark Harrington, the director of Treatment Action Group and no slouch in the brains department himself.
"James represents the future of AIDS treatment activism," said prominent ACT UP member Peter Staley, who was profiled in the Oscar nominated documentary How to Survive a Plague. "This movement's greatest legacy is a willingness to let science drive our health justice agenda. James reminds me of a young Mark Harrington or Spencer Cox – one of those rare wiz kids with a complete lack of intimidation about becoming the activist expert even the Anthony Fauci's of the world admire."
NIC HOLAS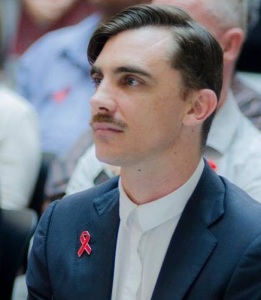 It can be disheartening to simply live as a sexually active gay man with HIV, and Australian Nic Holas doesn't want to just counter that stigma. He wants to smash it. As a writer and activist, Nic co-founded The Institute of Many, a social support network of people living with HIV, and has spoken with fierce transparency about navigating the sexual landscape of the gay community.
Nic has made countless appearances on national television, documentaries, radio and online discussing HIV and is also a peer educator, an ENUF Ambassador, an ENDING HIV ambassador, and a facilitator for the Positive Leadership Development Institute Australia. And he's just getting warmed up.
In 2015, Nic plans to continue to grow The Institute of Many, and deliver a challenge to its growing membership to take action on advocacy efforts.
"Nic represents a new generation of smart HIV activists who neither feel apologetic about their status nor want to use it to buy into a sex negativity which would deny the particular thrills and experiences of being a gay man," said Dennis Altman, Professorial Fellow in Human Security at La Trobe University and author of more than a dozen books, most recently The End of the Homosexual?  "This year, Nic emerged as a formidable spokesperson for people who are positive, and, equally important, as someone who reminds us that social justice demands concerns for more than those in our immediate tribe."
GRISSEL GRANADOS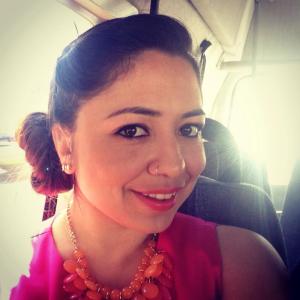 Of all the various populations of people living with HIV, it's ironic that none may be as misunderstood as those who have faced HIV stigma since the hospital delivery room: those born with HIV. Los Angeles children's advocate Grissel Granados hopes to change that.
Grissel is looking forward to the completion of a documentary she has produced, We're Still Here, that focuses on her journey trying to make sense of her experience as a young adult born with HIV. She believes the project can help other people find community where there wasn't one before. "For the first time on screen," says Grissel, "people who were born with HIV are telling our stories in our own words and on our own terms." The trailer for the film was just released.
Her own life circumstance has clearly informed her work at Children's Hospital Los Angeles, where she works in the Division of Adolescent and Young Adult Medicine, and Grissel intends to use her new seat on the President's Advisory Council on HIV/AIDS to take on health disparities among youth and young adults.
"Grissel is a fierce advocate who leads from the heart," said Naina Khanna, the influential director of the Positive Women's Network USA.  "She is a skillful bridge builder that finds connections between complex issues – ranging from immigration to sexual rights and HIV.  I am really excited to see where Grissel's future will take her."
KERRY THOMAS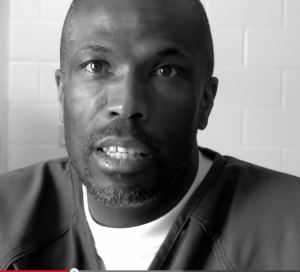 When Kerry Thomas addressed the "HIV Is Not A Crime" conference in Grinnell, Iowa in 2014, he did so via a phone call from his prison cell in Idaho. And his remarks held the attendees spellbound for nearly an hour.
Kerry is presently serving 30 years for "HIV non-disclosure" (or not telling his sex partner he is living with HIV) even though he used condoms, had an undetectable viral load, and did not transmit HIV. His case has become a rallying cry for advocates around the world, and Kerry's grace and humility under extraordinary circumstances have only increased his profile.
"Kerry has demonstrated courage, strength and leadership from behind the walls of prison," said lifelong activist and author Sean Strub, founder of The SERO Project, a network of people living with HIV working to reform HIV criminalization statutes. "He is committed to justice for everyone unfairly prosecuted because of their HIV status, even as he struggles to find justice for himself."
Kerry has a hearing in March on a motion for post-conviction relief. If he has been this inspiring from behind bars, just imagine his effectiveness as a free man.
KEN ALMANZA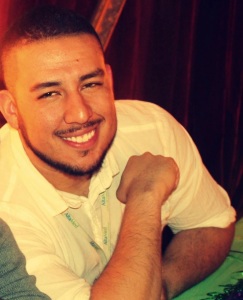 A year ago, Ken Almanza might never have believed he would find himself interviewed by a television station in the Netherlands or appearing on the front page of the Los Angeles Times. But the rising activist's engaging and personal video blogs about beginning PrEP (pre-exposure prophylaxis) has endeared him to advocates everywhere.
The social repercussions Ken experienced because of his blogs about PrEP haven't slowed him down. He has taken on a new role at APLA Health and Wellness with their Crystal Meth Harm Reduction program – another focus of advocacy for Ken, who produced a film about his brother's battle with addiction and the effect it had on his family. Now, APLA Health and Wellness has plans to incorporate PrEP education into their crystal meth program, which would combine two crucial issues that are important to Ken.
"Very few leaders can bridge the gap between intelligence, activism, and sheer magnetism," said Damon L. Jacobs, a nationally recognized PrEP advocate and therapist in New York City, who believes that Ken has a "passion for breaking the glass ceiling against imposed limits on sexual education, personal freedom, and gay Latino expression."
BENJAMIN T. Di'COSTA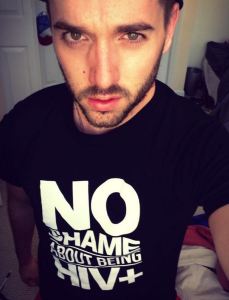 When Benjamin T. Di'Costa saw the treatment a transgender friend received while in the hospital last year, it changed him forever. Benjamin, 24, stayed by his friend's side and witnessed a real lack of trans-competent care by medical providers. The experience only bolstered his commitment to the rights of transgender people.
Demonstrating empathy for others is nothing new to Benjamin, who is HIV negative and has worked as a Youth and Transgender Specialist for Latinos Salud, the largest minority HIV/AIDS organization in the state of Florida.
Along the way Benjamin has raised his voice as an HIV negative cisgender bisexual male by creating posts and videos for The Poz+ Life, a site devoted to sharing what it is like to be affected by HIV and other disparities. His social media (and selfie) skills are first rate, and Benjamin's voice will doubtlessly grow stronger in 2015.
"Benjamin is one of the most promising young advocates on the scene," said Jack Mackenroth, the reigning king of social media who just had another triumph with his #WeareALLclean HIV stigma campaign. "He has a real humility about him, and his willingness to reach out and understand other communities is exactly the kind of thoughtful engagement that brings people together. Too many of us focus on our differences, and Benjamin shows that there is a better way."
YVETTE RAPHAEL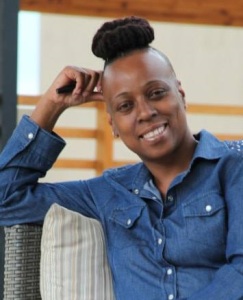 In the city of Midrand Gauteng in south Africa, Yvette Raphael stays busy running her catering company. "I do it because I love making people happy and every meal is prepared with love," she says. Love is also something Yvette shares generously with her extended family, including three young girls living with HIV for whom she serves as guardian and mentor.
None of these responsibilities, though, have kept her from becoming an emerging voice for women living with the virus.
Diagnosed with HIV in 2000, Yvette contributes to a number of national and global efforts, including working in support of the U.S. President's Emergency Plan for AIDS Relief (PEPFAR), the Campaign to End AIDS, and serving as a 2014 AIDS Vaccine Advocacy Coalition (AVAC) Fellow associated with Johns Hopkins University. Her influence is growing faster than a baking souffle.
"Yvette is a rare breath of fresh activism in a time in the AIDS movement that needs more advocacy and policy change, not less," said Dazon Dixon Diallo, founder of Sisterlove and one of the preeminent global voices for HIV among women. "She comes to the movement with a fierce brilliance and a fearless voice for women, youth and the African LGBTQ community. Yvette is a young, single mother who works hard to defend and protect the human rights of all, especially young girls. She rocks on all fronts!"
ERIC PAUL LEUE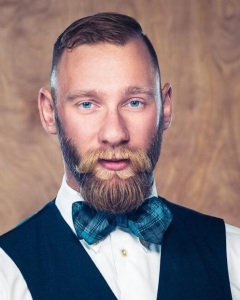 Few people can hold a conversation about their leather man titles and Tenofovir disoproxil fumarate drug levels at the same time. But that's exactly what you get with Mr. Los Angeles Leather Eric Paul Leue, a self-motivated transplant from Berlin who has been able to generate great conversations (and often controversy) around kink, sex, PrEP, pleasure, and science.
Eric famously broke ties with the AIDS Healthcare Foundation, for whom he had been featured in an HIV testing campaign last year, when the director of the agency stated his (widely maligned) objection to PrEP as a prevention tool. Since then, the current Los Angeles Mr. Leather has put his activism into overdrive, even creating a petition to have the director of AIDS Healthcare Foundation removed.
When discussing PrEP, its side effects and efficacy, the devil is the details and Eric knows nearly all of them. His easy going style during public events — including a discussion about PrEP with at least one skeptic at a 2014 World AIDS Day forum in Palm Springs – demonstrates that Eric can find common ground and show respect for those who don't share his views entirely. For a topic rife with conflict and antagonism, that is no small feat.
"In his twin roles as Director of Sexual Health and Advocacy for Kink.com, Eric has expanded his HIV prevention efforts into the underserved communities of kink and leather," said author and quintessential leather man Guy Baldwin, M.S., who was inducted into the Leather Hall of Fame in 2012. "The world of radical sexuality is lucky to have the force of nature that is Eric Leue."
(Photo credit: Eric Schwabel)
TONY CHRISTON-WALKER
If you did not vote in the last midterm election, don't mention that to Tony Christon-Walker. You'll get a passionate lecture on why local and state elections are actually more important than presidential ones. And make no mistake, the man knows what he is talking about.
Working as a Civic Engagement Coordinator for AIDS Alabama, Tony understands firsthand the damage state politics can do to those living with HIV. He has seen Alabama, one of our poorest states, refuse to expand Medicaid, effectively denying health insurance to those who need it most (of the estimated four million people who fall within this coverage gap, the vast majority are in the South). Tony devotes his energies to getting people registered, restoring the voting rights of ex-felons, and making sure you know that every election matters.
Advocacy has been a lifelong pursuit for Tony, who once learned Spanish just so he could communicate with his clients at AIDS Alabama more effectively. In 2015, the newly married advocate will be working to create coalitions among those who are engaged in political efforts – immigration, HIV, healthcare reform – that are closely aligned.
"I've watched Tony with a sense of admiration and awe for a number of years," said Kathie Hiers, a fellow Alabamian who serves as president of the National AIDS Housing Coalition. "He exemplifies the very best of grass roots activism, and proves the adage that all politics are local. Thank goodness for Tony, because he is special."
MARCO CASTRO-BOJORQUEZ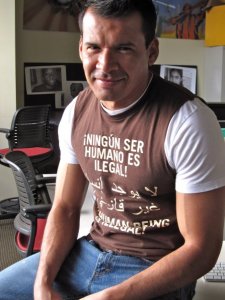 It is tempting to say that Marco Castro-Bojorquez is the hardest working advocate on the scene, but one thing is for sure: he is among the busiest.
Born and raised on the Mexican Pacific coast, Marco left his country for political reasons and has lived in California for the past 20 years. And he hasn't exactly been wasting his time. Marco is a community educator at Lambda Legal, the oldest and largest national legal organization committed to achieving full recognition of the civil rights of LGBT people and people with HIV. He has taken particular interest in the plight of immigrants and migrants living with HIV and has begun plans to create a support network for them.
Marco is also engaged in new advocacy efforts to show the negative public health impact of HIV criminalization laws, and recently joined the U.S. People Living with HIV Caucus Steering Committee.
Somehow, Marco has managed to create several short documentaries in his spare time, including the upcoming El Canto del Colibri ("The Hummingbird Song"), a film about Latino fathers dealing with having an LGBT member in the family. It will premiere in 2015 and was inspired in part by a pilot family acceptance program he has led at Lambda for the last three years.
"Marco is such an amazing individual," said Bamby Salcedo, President of Coalicion Translatina, a national advocacy organization serving trans Latina immigrants living in the United States. "He just helped me organize a protest about violence against trans women of color. What drives Marco is his passion for the betterment of everyone."
GUY ANTHONY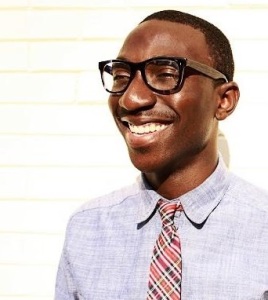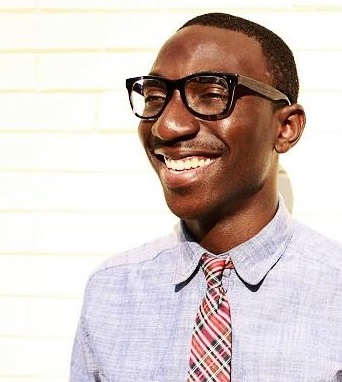 Growing up on the hard scrabble streets of Detroit, Guy Anthony had no role models around him as a "black, slightly effeminate gay man," he says. And that's what his growing advocacy voice has been all about. The young activist and author (Pos(+)itively Beautiful: A Book of Affirmations, Advice & Advocacy) wants to provide the kind of compassionate guidance to others that he never had.
Guy facilitates the only support group for young, HIV positive black men in Washington, DC. It's one of his duties as a treatment adherence coordinator at Us Helping Us, an agency addressing the needs of gay men of color. The agency has become a hub for HIV treatment, prevention, and mental health services.
Mental health is something Guy intends to move to the forefront of his efforts in 2015, and he begins the year with a splash by speaking at the National AIDS Education and Services for Minorities conference in January. He is convinced that mental health services are critical to those who test positive or are at risk, and wants to make it synonymous with case management.
"It's exciting to see Guy included on this list," said Paul Kawata, director of the National Minority AIDS Council and the longest serving national HIV agency head in the country. "He's a poised, charismatic young man who has accomplished a multitude of things, and he's not even 30! Guy is surely one to watch in 2015."
HENDRIK STREECK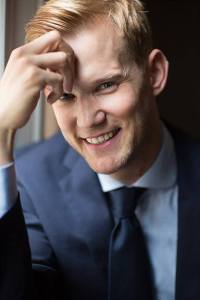 This young, brilliant German researcher is obsessed with t-cells, and thank goodness for that. As Chief of the Cellular Immunology Section at U.S. Military HIV Research Program, Hendrik Streeck is working to figure out how these important cells – which serve as the gateway to HIV infection – react during initial infection, and how they might be manipulated by a potential vaccine.
In other words, Hendrik wants to end HIV as we know it, by getting to the bottom of how t-cells work – and how a vaccine can prevent them from ever getting infected with HIV. It is a segment of HIV research that requires tremendous creativity and technical wizardry, and Hendrik is just one of many researchers leading the charge.
"Hendrik is unique among researchers in his ability to combine expertise in the basic biology of the virus with innovative HIV therapies," said Nathalia Holt, a fellow HIV researcher and author of CURED: How the Berlin Patients Defeated HIV and Forever Changed Medical Science. "In 2015 Hendrik will leading a new institute at the University of Duisburg-Essen in Germany dedicated to finding a cure and vaccine for HIV. We can expect big things from him this year."
Tags: aids, barebacking, conferences, criminalization, culture, gay, help others, hiv, meth, research, Sexuality, testing
Posted in Gay Life, Living with HIV/AIDS, Meth and Recovery, My Fabulous Disease, News, Prevention and Policy | 4 Comments »
Thursday, October 9th, 2014
Tyler Helms won't stop teasing his boyfriend during our video chat interview. He fiddles with Michael's ear, or tickles his face, from his seat slightly behind him. No matter if Michael Lucas, adult film producer and PrEP user, is trying to make a point. The childish joy of a relatively new love is at play, and Tyler can't help himself. It's adorable and telling.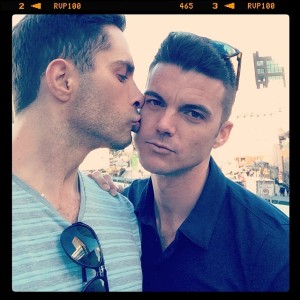 We've been meaning to conduct the interview for months, but they wanted time to enjoy their budding relationship before discussing it publicly. That bud is now in full bloom, it would appear. They are both open and approachable, allowing me to get away with a lot of very personal questions.
Yes, there is the prurient intrigue of Michael being a famous gay porn star, and how that impacts their relationship. But what truly interests me is the fact they are engaged in the most modern of gay romances. It isn't simply because one of them is HIV positive and the other negative. It's about what they are doing about it. Between them, they are practicing both of the most exciting developments in HIV prevention of the last generation. They're an HIV prevention two-for-one.
"We're taking our time," Tyler says. But that's not keeping them from spending nearly every night together and constantly keeping in touch.
Their love affair elicits some interesting reactions among their friends. Some of them patronize Michael, as if being in a relationship with a man living with HIV was an act of charity. "People say, 'oh, good for you,' as if it's something special," says Michael. He shakes his head. "I'm not performing an heroic act."
"There's a whole lot more that needs to happen in our community," Tyler adds. He is a formidable advocate in his own right (he serves on the board of GMHC), but one whose visibility has risen further since his new relationship began. "We need to talk about the modern day face of HIV," he insists.
Tyler was infected in 2007, and it came as some surprise. "I was tested every three months and was in a committed relationship," he says. It is a common story, actually, because one of the leading risk factors of HIV infection is via a primary partner, such as a lover or fuck buddy.
Whatever the circumstances, Tyler is entirely at peace with it today. "I'm only on Atripla," he says, "and it made me crazy for a few months. But now I'm better than ever and have been undetectable for two years." Because Tyler is undetectable, research shows there is no real risk of transmitting HIV to his partner.
Treating people with HIV to reduce their virus to undetectable levels so they can't infect others is known as "Treatment as Prevention," or TasP, and it has become a major public health strategy since studies proved its effectiveness.
On a personal level, "HIV is really a moot issue between us," Tyler says. The topic of HIV may be resolved between them, but that hasn't kept them both from discussing their sexual choices and risk strategies in very public forums.
Michael has been using PrEP for some time now, and has bartered his notoriety to voice his strong beliefs about it. For that matter, Michael has strong beliefs about a lot of things, including his unwavering support for Israel. He even produced the mainstream documentary, "Undressing Israel: Gay Men in the Promised Land."
"Oh yes," Tyler interjects slyly when that topic, and the views for which Michael has been both heralded and vilified, come up. "Do ask about Israel!" He grins at the more serious Michael, and pokes him again. It's hard to imagine anyone else who might get away with it, teasing Michael about his passions. But Michael takes it in affectionate stride and allows himself a grin of his own.
I turn to Michael's profession and ask about it gingerly, as if it's a careful secret or something. I really could use more experience speaking to porn stars.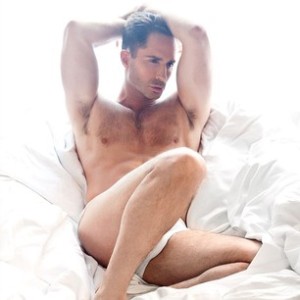 "I'm used to being defined as a porn star," Michael says easily. "I would not have the platform I have without that. My opinions would only be in the comments section. But I write under my own name, and I use my platform to discuss things I am passionate about. And I do my research."
That research is evident in a number of articles Michael has authored about his use of PrEP, or pre-exposure prophylaxis through the use of the medication Truvada on a daily basis. Research shows PrEP is effective in preventing transmission into the high 90% range, and there is an enormous push among community advocates for the adoption of PrEP for those at risk. It sits alongside TasP as the other most promising HIV prevention strategy — one for those living with HIV and the other for those who are not — and Michael appreciates the piece of mind it provides.
"People ask me all the time, 'are you nervous?' People of my generation saw the dying and I was always scared of becoming HIV positive," Michael says. "It was in the back of my mind all the time. So people ask that question, but it's only because they don't know the new data and research about PrEP."
His taking PrEP, though, actually has little to do with Michael's HIV positive boyfriend. "If I was only having sex with Tyler, I would not be taking PrEP," Michael says simply. "I know there is no way for a person who is undetectable to transmit to me. I believe in science."
Science aside, I have to ask Tyler how he feels about Michael occasionally stepping in front of the cameras for porn scenes. His response is without alarm or even a hint of jealousy. "I've never dated someone who does porn," he says, "but it's just not something I think about." It does come with plenty of assumptions from others, however.
"The most misunderstood thing about us," Tyler says, "is that people assume our relationship is purely sex-based. Some people don't understand it. They think Michael must have sex constantly, which is untrue."
"Most people I know have more sex than I do," Michael interjects. "With Grindr, people can have sex nonstop. I can't reach some of my friends anymore because they're on Grindr getting laid."
"Michael is rarely on set," adds Tyler. "His main job is the corporation." That company, Lucas Entertainment (NSFW), has become a leading adult film production outfit, and recently made the controversial change to produce gay porn without condoms, a reflection of Michael's belief in other prevention methods like PrEP and TasP.
"I recommend and talk to my actors about PrEP," he says. "I know a lot of people on it." While Michael has been quoted as saying that porn, bareback or not, is a fantasy intended only to help men get off, he certainly hasn't shied away from promoting options that make unprotected sex considerably safer.
So, somewhere along the road of their individual advocacy work, about a year ago, the two men and their respective prevention techniques ran across one another on Tinder, which seems almost quaint, and very of-the-moment. It wasn't a hookup.
"I liked his profile," says Michael, and he searches his phone and finds the wording of it. "It says he is 'a loyal and kind friend, passionate and selfless about a few things here and there.' There was maturity in that. No matter how much I'm attracted to someone, you have to be mature. That's Tyler."
They eye each other knowingly. "I believe it takes a lot of time to know a person," Michael says finally. "Don't confuse sexual attraction with real love."
Two men, engaged in their own intimacies while allowing their sexual choices to be laid bare for all to see. It can't always be comfortable for them.
It's usually a fool's errand to make assumptions about the private lives of public people, and the happy couple I have been watching in our video chat is no exception. You would probably get it wrong anyway, if you were to attempt to translate their public image — the advocate living with HIV and the opinionated porn star provocateur — into their authentic identities.
"I believe in love," Tyler says, and he stops tickling Michael's ear for a moment. He takes a look at the object of his new romance and smiles. "But I think Michael believes in love even more than me."
Mark
___________________________________________________
PLUS…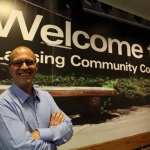 There are few better ways to empower people with HIV than with political might, in any form we might acquire it. Michigan HIV advocate Todd Heywood is living with HIV and making a run for the Lansing Community College Board of Trustees, and I couldn't be more excited about his candidacy. My friend Todd fully understands its impact. "By running as an out HIV-positive candidate, I am directly challenging stigma, and showing folks that HIV does not stop us from contributing to the betterment of our community." If you happen to be in his community, he's your man on November 4th. In any case, check out his web site and consider a little poz political contribution!
Tags: barebacking, culture, gay, hiv, research, testing
Posted in Gay Life, Living with HIV/AIDS, My Fabulous Disease, Prevention and Policy | 1 Comment »