Posts Tagged 'research'
Thursday, February 23rd, 2012
The image in my mind has never left me, even after many years of trying, of applying layers of wallpaper to that corner of my mind. I am in someone's bedroom — it could have been anyone, really — and I am offered a syringe to inject crystal meth. The syringe has been used. I take it. I consider the consequences for a brief moment, but I am cavalier. And very, very high. I use the syringe.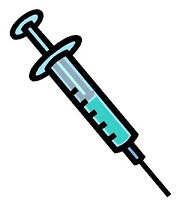 It wasn't the threat of HIV that gave me pause. It was hepatitis C, which I knew was serious… and that's about it. But I can tell you this, now, my friends: More U.S. residents are now dying of hepatitis C complications than HIV-related illnesses, as reported recently by Tim Horn in Hepatitis News.
Within days of using that syringe, maybe two weeks, I become horrifically ill. The acute infection swept through me like a freight train, exhausting me, turning my urine brown, making it impossible to perform routine tasks. Doctors diagnosed it quickly, and then gave me the grave treatment plan: 11 months of interferon, coupled with ribavirin. The interferon, a ferocious chemotherapy, would cause mood swings, deep depression, and would be administered, ironically, by injecting myself with it each week.
Depression is so severe among interferon patients that they do not allow pilots to fly who are being treated with it, for fear they will deliberately crash the plane.
The months I endured with hepatitis C and the treatment protocol remains the worst period of health in my life. The mental side effects were as devastating as the illness. Everything hurt. Everything made me angry. Or want to cry. Or convinced me you were against me. Those eleven months crawled by without mercy.
The good news, thank God, is that the treatment plan worked, and I cleared hepatitis C from my body. There has been no recurrence.
I've said that the disease most likely to kill me is addiction, not HIV, and hepatitis C was a terrible by-product of my addiction.
While I am drug-free today and maintaining good health, the report that hepatitis C has overtaken HIV as a cause of death brought up some strong emotions. It reminded me of the insanity of the interferon treatment, and then, of course, the insanity of my drug addiction. And it made me wonder how many of those who are dying of hepatitis C acquired it the same way I did.
My life is filled with unlikely rescues. To have lived with HIV for thirty years and to be here typing on my laptop is amazing. To have thumbed my nose at that fact, and reward my good fortune by sticking needles in my arm, well, that is as alarming and sad to me as it must be to you. It's tough to feel worthy of the grace that has saved me, again and again. So I'll simply be grateful to be clean and alive today.
Get tested for hepatitis and get the vaccine for A and B if you have not already been exposed. And should you be an injection drug user, bring your own clean needles where ever you use. You and I both know that, when the choice is a used needle or getting high, all of our good fortune can disappear in a flash.
Mark
p.s. May I sneak back on my HIV criminalization soap box for a moment? (My face-off between a poz man and the sex partner accusing him of not revealing his status has garnered some interesting comments, and the attention of advocates worldwide.) If 26 U.S. States have laws criminalizing the potential exposure of HIV to another person, than why don't they have laws against exposing someone to hepatitis C, which is now officially more deadly than HIV? Thank you. That will be all.
————————————————————————————
On a ridiculously different note, may I say with some pleasure that I always win the Oscar pool. If you are headed to an Oscar party this weekend, by all means, listen up! Here are my predictions. I am including the "little" categories because that is how you rack up points! If you must vary from my experienced guesses, be forewarned: you never win the Oscar pool by going with your passions. This is a game of politics and timing.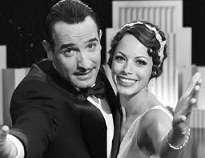 BEST PICTURE: The Artist. The Descendants had great momentum earlier this year until this adorable gem appeared. The statue has already been engraved.
BEST DIRECTOR: Michel Hazanavicius (The Artist). Your first lesson: when in doubt, choose whatever nominee is attached to the clear Best Picture winner.
BEST ACTOR: George Clooney (The Descendants). George has a supporting statuette already, but the Academy loves the man, and so do I. He will edge out the leading actor from The Artist, who's name I don't feel like looking up and spelling out.
BEST ACTRESS: Viola Davis (The Help). Even Meryl wants her to win, for God's sake.
BEST SUPPORTING ACTOR: Christopher Plummer (The Beginners). Mr. Plummer, in a cozy role in a slight film, benefits from the George Burns rule: give it to the old guy with a long history. And he made a nice acceptance speech at the Golden Globes, which Academy voters see as auditions.
BEST SUPPORTING ACTRESS: Octavia Spencer (The Help). This early favorite of a film will sweep the actress categories. Good for them.
BEST SCREENPLAY: Woody Allen (Midnight in Paris). The more he demurs, the more they love him.
BEST ADAPTED SCREENPLAY: Alexander Payne (The Descendants). A terrific film and a deserving win.
BEST SOUND EDITING: War Horse
BEST SOUND MIXING: Hugo
BEST MAKEUP: The Iron Lady (closely followed by Albert Nobbs).
BEST DOCUMENTARY SHORT: Saving Face
BEST DOCUMENTARY FEATURE: Pina
BEST ANIMATED SHORT: La Luna (Pixar gets its first short-form Oscar in over a decade).
BEST LIVE ACTION SHORT: The Shore. I actually saw these nominees, and would strongly favor Raju from India, but The Shore has bigger names (and influence) attached.
ANIMATED FEATURE: Rango. Surely the most bizarre film to win an Oscar this year. Johnny Depp is smiling.
ART DIRECTION: Hugo
CINEMATOGRAPHY: The Tree of Life. Terrence Malick, the mysterious and cultish director, started as a camera man and his shots still make the Academy swoon.
COSTUMES: Hugo (which will rack up some of these techy categories since it won't win anything big).
EDITING: The Artist
FOREIGN FILM: A Separation. A brooding, surprising domestic thriller.
SCORE: The Artist
SONG: The Muppets
SPECIAL EFFECTS: Rise of the Planet of the Apes
Enjoy the show! Good luck, Billy!
Tags: criminalization, culture, gay, hiv, meth, recovery, research
Posted in Gay Life, Living with HIV/AIDS, Meth and Recovery, My Fabulous Disease, News | 3 Comments »
Monday, September 26th, 2011
You're part of a healthcare revolution in cyberspace, my friends. It's changing the way people find treatment information, relate to their doctor, and support one another. And you're about to meet some of the marvelous people who are leading the charge.
Did you know that 80% of internet users spend time gathering health information? That makes it the third most popular online pursuit, following only e-mail and using a search engine (and yes, that means more than porn. Is your mind officially blown?). The ramifications are enormous for patient empowerment " and for the companies who want to reach us as consumers.
In this new video episode of My Fabulous Disease, I attend e-Patient Connections 2011, a conference devoted to showing healthcare how to reach patients online. You may remember from my previous video blog "Should AIDS Activists and Pharma Just Get Along?" that my relationship with Big Pharma is a complicated one, so this new episode sidesteps most of the e-Patient Conference program and focuses instead on something truly remarkable.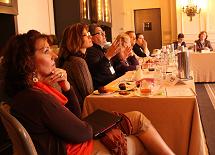 I participated in a gathering of twenty bloggers the day before the conference, all of us living with chronic disease and writing about our experience (watch the episode, and prepare to be inspired).
The meeting, co-sponsored by HealthCentral and Klick Pharma, was a revelation. Never have I had the privilege of meeting so many online advocates living with other health conditions " cancer, diabetes, rheumatoid arthritis, multiple sclerosis, lupus, and more " and hearing about their lives and challenges.
In a day-long session moderated by Digital Health Coalition, the group began drafting a set of values " sort of a digital health consumer Bill of Rights. It's a work in progress (organizers promise follow up sessions to continue the process) that seeks to define and protect us as "e-patients," such as transparency when it comes to online messages from pharma, or asking that our physicians get savvy enough to email lab results if we want.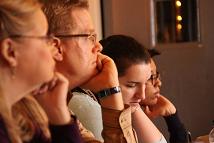 As much as I tend to view HIV/AIDS as "terminally unique," there's something comforting about how much I had in common with the other bloggers. Yes, it did occur to me that I was the only person in the room with a condition that could get me arrested for having sex, for instance, but this wasn't the time or forum to announce our differences. What we shared, and what they taught me about being a more effective advocate, was considerable.
I'll let my new friends speak for themselves in the video. Meanwhile, check out their sites, especially if you might be living with one of the conditions they are blogging about. My fellow workshop participants were Eileen Bailey (ADHD), Ann Bartlett (Diabetes), Phil Baumann (Men's Health), Robert Breining (HIV/AIDS), Donna Cryer (Ulcerative Colitis), Dave deBronkart (Cancer), Bennett Dunlap (Diabetes), Lisa Emrich (MS and Rheumatoid Arthritis), Amy Gurowitz (Multiple Sclerosis), PJ Hamel (Breast Cancer, Osteoporosis), Tiffany Peterson (Lupus), Jenny Pettit (Sjogren's Syndrome, Fibromyalgia), Teri Robert (Migraine), Casey Quinlan (Cancer), Rudy Sims (Disability), Michael Weiss (Chron's Disease), and Kelly Young (Rheumatoid Arthitis).
Finally, those who use the internet (and are discerning about what they find) are far more likely to bring ideas to their care provider, or understand side effects or otherwise take an active role in their care. So keep it up, fellow e-patients!
To paraphrase a golden oldie, the healthcare revolution will be televised… on Youtube and Skype and TheBody and Wego Health and HealthCentral and even right here, on My Fabulous Disease.
Please be well, and as always, you're welcome to use the "share" feature below to enlighten your friends and colleagues. ;]
Mark
——————————————————–
PLUS…
Ready for your good deed of activism for the day? After scores of unjustified prosecutions of people living with HIV (with long sentences for spitting on cops or not disclosing your HIV status to partners even when using protection), a little sanity may be entering the scene. U.S. Representative Barbara Lee (right) has introduced the REPEAL HIV Discrimination Act to congress. It would require a review of all federal and state laws, policies, and regulations regarding the criminal prosecution of individuals for HIV-related offenses. Now here's your job to do: visit this site to get the phone number of your elected U.S. representative, and then call to simply say "I support Rep. Lee's REPEAL HIV Discrimination Act." Then, treat yourself to some ice cream. Ready, set, go!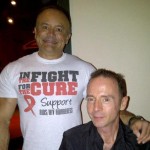 Since "the Berlin patient" Timothy Brown was effectively cured of HIV last year, new energy and enthusiasm has been created around finding a cure for HIV disease, not simply finding treatments. Nelson Vergel (near right, with Timothy Brown) dares to ask "Is a cure for HIV possible in my lifetime?" in his new video blog at TheBody.com. "Everyone can do something now to raise awareness and funds not only for research but also for advocacy and education in this important new and expanding area," Nelson says.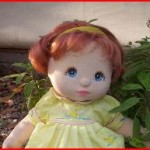 No sooner had I posted my piece last week on the demise of my red hair ("The Twilight of the Redhead") did this news item appear: the world's largest sperm bank is no longer taking donations from redheads. And the reason is even more bruising: a lack of demand. "There are too many redheads in relation to demand," the sperm bank's director said. "I do not think you chose a redhead, unless the partner — for example, the sterile male — has red hair, or because the lone woman has a preference for redheads. And that's perhaps not so many, especially in the latter case." It ain't easy being orange.
Tags: aids, culture, help others, hiv, physician, politics, research
Posted in Living with HIV/AIDS, My Fabulous Disease, News, Prevention and Policy | 14 Comments »
Tuesday, July 19th, 2011
The 2011 ADAP Advocacy Association (aaa+) conference held July 5-7 in Washington, DC, was bursting with spirit. Dozens of advocates from across the country met for three days of workshops and speakers, and in this video blog, you'll see the entire conference boiled down to only nine minutes. I'm the cliff notes of HIV/AIDS events!
From people like Robert Breining of POZIAM from Philly to Lepena Powell Reed from Tampa, there was no shortage of passionate voices. But there were more than a few things on the conference agenda that really surprised and educated me — and provided resources I never knew existed.
Take the Patient Advocate Foundation, for instance, my great discovery of the conference. Did you know there is a non-profit foundation that focuses on resolving disputes between you and your insurance company or medical provider? Whether they are refusing to pay for a medication, or questioning a procedure, this Foundation will fight for you. They have garnered such a reputation that many companies just fold when they see the Foundation coming.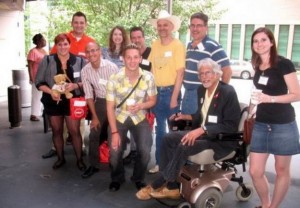 There may be politics involved here about which I am unaware, but where were our large national organizations? Frankly, I was disappointed to see a conference devoted to arguably the most pressing HIV issue of the day, held right in the DC home of most national agencies, and yet major organizations like the National Minority AIDS Council (NMAC) were not represented. As one speaker shouted from the podium, "WHERE YOU AT?"
(To NMAC's credit, they recently launched their own web site devoted to the ADAP crisis, with much of the same information available through aaa+. The more the merrier, of course, but I sure wish large organizations would pool their efforts and support one another.)
As usual at these type events, the real value is in the company of like-minded folks trying to do the right thing, and some of our greatest champions were there, like Butch McKay of the Positive Living Conference (one of the last conferences serving those living with HIV, and the best of them all), Dab Garner of Dab the AIDS Bear Project, and Bill Arnold of the Community Access National Network (CANN).
We shared meals and gossiped about news in the HIV/AIDS arena, and ventured out in DC for a dinner here and there. Some of us ventured even later, and further, but young activists these days, whatcha gonna do? I wish I had the stamina of advocates like blogger Christopher Myron, or World AIDS Institute founder David Purdy!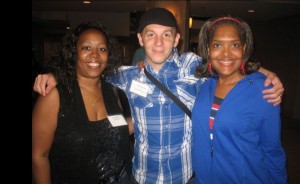 But back to some great resources for you. Have you heard of the Pre-Existing Insurance Plan (PCIP)? It provides health insurance to those who have been uninsured for six months or have been denied coverage. It's a governmental program designed to help get people insured while we're waiting for the new health plan to kick in, which happens in 2014. If it sounds like you qualify, I urge you to contact them at 866-717-5826. The premiums are based on what a healthy person would pay in the same market.
Attending conferences like this one is a privilege and a responsibility. The AIDS Drug Assistance Program waiting list continues to grow on a daily basis, denying patients the very medications that can keep them alive. This national disgrace deserves our attention and our phone calls to our elected officials, urging them not to forget the most vulnerable among us, even in times of fiscal crisis. Today is a great day to pick up the phone and contact your U.S. representatives, and tell them that you want them to support (or keep supporting) funding for ADAP.
In the meantime, my friends, please be well.
Mark
——————————————————
PLUS…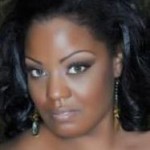 It appears that poz queens like me have got nothing on Michelle Anderson. The Texas beauty was recently crowned the 2011 Ms. Plus America (which celebrates "the essence of the full-figured woman"), and Michelle's platform is the impact of HIV among women, especially women of color. But there's more. Michelle is also the first openly HIV positive woman to win a national beauty pageant title! She knew all along that entering the pageant could mean becoming a high-profile HIV positive role model. "I entered the pageant to create a voice for women, while raising awareness, educating and empowering women," Michelle says. "I wanted to show that in spite of my diagnosis, I can still live a happy and prosperous life!" (Photo credit: Brett Vander Photography)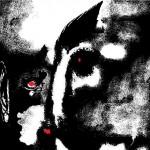 Artist Emilio Aponte is influenced, as he says, "by everything I see, feel and experience…" Considering Emilio is an HIV risk reduction coordinator at the Pride Center in Ft Lauderdale, it's no wonder that his current exhibit there, "Ribbon HIV," focuses on HIV prevention and education (at right, a detail shot from his piece, "Mutants"). And what a stunning collection it is — high contrast black and white "manipulated photos" that all have a touch of red somewhere, reminding us the virus is still present in everyone's lives. Beyond the images themselves, Emilio accompanies them with brief, positive statements about protecting oneself from HIV risk, or taking care of yourself if you are living with HIV. It's a beautiful collection with a terrific message. The exhibition is open to the public at the Pride Center, Main hall from July 5 to August 7, 2011 from 11:00 am to 9:00 pm.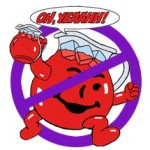 Two exciting new clinical trials have shown the efficacy of "pre-exposure prophylaxis" therapy (taking a drug to reduce your risk of infection before engaging in risky activity). This seemingly bolsters the strategy of using meds for HIV negative people who are at risk of becoming infected, as well as the "treatment as prevention" strategy of having those with HIV on drug treatment. Not so fast, says Poz.com editor Regan Hofmann in her latest blog posting, "Not Drinking the PrEP Kool-AIDS." Regan isn't sure the study data is strong enough, and the daunting task of delivering meds to every negative person who might need it is a tall order. She doesn't mince her words: "PrEP is a profit-driven sex toy for rich Westerners, disguised as a harm-reduction and prevention tool for disenfranchised people at risk for HIV."
Tags: aids, help others, physical, politics, research
Posted in Living with HIV/AIDS, My Fabulous Disease, News, Prevention and Policy | 12 Comments »
Tuesday, July 12th, 2011
I'm having an identity crisis. Am I an AIDS activist, ready to question authority and demand high standards of service for those living with HIV/AIDS? Or am I a "resource" for the pharmaceutical industry, so that they might craft more effective community programs that will lead AIDS patients to "care."
And that care, no matter how they frame it or how sunny the smiles of their community liaisons, ideally would lead patients to their HIV drug product line.
In this video episode of My Fabulous Disease, I take you along to a community advisory board meeting (CAB) for HIV drug manufacturer Janssen Therapeutics, formerly known as Tibotec. There was something about the cordial way in which the invited HIV advocates provided helpful feedback to the pharmaceutical executives that felt… a little strange.
Although I have agreed to keep the particulars of the meeting private, I will say that there were no fireworks on display " or any real antagonism to speak of. We advocates ("activists" seems like too strong a word) offered our best advice to Janssen, they appreciated it very much, lunch was served, and everyone left happy.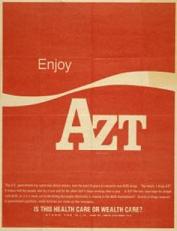 And I felt as if I had failed somehow. I had allowed the topics to be entirely in the hands of our hosts, and any issues that deserved discussion but were not on our elegantly typed agenda " educating patients about treatment risks, or, God forbid, drug pricing " were never discussed. I didn't feel like much of an activist. I felt like a focus group member.
It's very possible that my attitude here is outdated. In the early days, we took to the streets because societal apathy and ignorance demanded it. We protested and threw red paint and otherwise shamed the pharmaceuticals into better medications, broader access and more community involvement. Those battles were waged (and largely succeeded) many years ago, while pharma has come through with an astounding arsenal of successful HIV medications. Why does something deep inside me resist civil dialogue that advances our mutual interests? Am I living in the past, being an activist without a cause?
Clearly, we have some common goals, chief among them HIV testing and access to treatment. And pharma has resources that community organizations could only dream of, so advising them on creating the best campaigns possible (to get tested, to "get into care") makes sense. So why was I so ambivalent?
Activism should make people uncomfortable. Just ask Larry Kramer. I watched the late, great Martin Delaney, founder of Project Inform, demand in similar meetings that more be done in terms of drug efficacy and proper data and experimental drug access. He made me very uncomfortable and I was on his side. Martin usually got what he wanted. And he wanted it for you and me.
At least, through this video, I get an opportunity to discuss some pressing concerns not covered in the community meeting. I question some basic assumptions, such as whether our hard work on the ADAP crisis is pulling attention and resources from the "big picture" of pharma drug pricing and generics, and I offer an indictment of our U.S. health care system for good measure.
There are still confrontations to have and tough arguments to make, and the agendas of advocates and pharma alike should always be questioned.
It just might be a little uncomfortable.
Mark
("Enjoy AZT" image credit: ACT UP New York)
——————————————
PLUS…
This blog is officially an "award winning" blog! The hard working folks at the ADAP Advocacy Association (aaa+) have honored me — and I most sincerely am quite honored — with an award for Social Media Campaign of the Year. The award was part of their first annual ADAP leadership awards dinner, held as part of the ADAP conference held in Washington, DC. aaa+ was impressed with my video blog about the ADAP summit last year, particularly with the simple instructions it gave on contacting your elected official about funding ADAP (it's not too late to do that, you know). I am in good company: other award winners include Dab "the AIDS Bear" Garner, Butch McKay of the Positive Living Conference, and even my local pharmacy patient advocate here in Ft Lauderdale, Jason King (no relation) of AIDS Healthcare Foundation Pharmacy.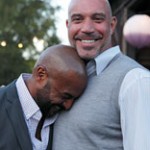 I may not be on the singles market, but I sure do appreciate the advice provided by AARP (!) in their online feature, "The Gay Man's Guide to Dating Over 50." Most of the piece, by gay writer Dave Singleton, is solid self-esteem building, which is great advice for any age. I'm particularly guilty of being age conscious and grieving my distant youth, so I needed to read this: "Give up trying to be perfect, too, especially if that's a code word for 'young.' Yes, it's important to take care of your body and your health, but no need to obsess. Instead of trying to be 25 again, get comfortable in your skin. Feel good about your body. That way, when someone touches you, they'll really feel you, and not a bundle of self-critical tension. Think more about keeping a sparkle in your eyes and less on fighting the fine lines around them." Maybe next time, Dave will offer a little safer sex advice for those over 50 who actually get lucky.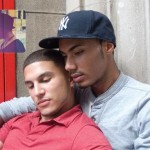 You may know that, in a 2010 CDC study of 21 major cities, 1 in 5 gay men were HIV positive. But did you know that half of them do not know they are positive? And that young black and Latino men under 25 were the least likely to know their status? Gay Men's Health Crisis (GMHC) in New York is hoping to change that in their new "Kiss and Tell" campaign. "Kiss & Tell" encourages black and Latino young gay men to have discussions with partners about their sexual history and HIV status, and includes education, networking and skills training. "This campaign reinforces GMHC's ongoing commitment — since our earliest days — to addressing homophobia and reducing the spread of HIV among gay men," said Marjorie Hill, PhD, Chief Executive Officer of GMHC. "The campaign directly challenges homophobia, and acknowledges the value of relationships in the lives of young gay men while encouraging dialogue."
Tags: aids, hiv, politics, research
Posted in Living with HIV/AIDS, My Fabulous Disease, News, Prevention and Policy | 20 Comments »
Tuesday, June 14th, 2011
I shuttered myself from most of the hoopla surrounding the "AIDS at 30″ milestone (we seem to have agreed on June 5, 1981, when an item in the Morbidity and Mortality Weekly Report reported deaths among gay men). The trauma of those early years is tough for me to revisit. Every media piece seemed to be about the past and it all felt emotionally overwrought and indulgent. I skimmed the coverage and secretly wished it would just go away.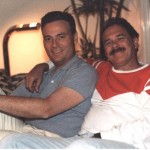 Revealing the intensely personal isn't normally a problem for me; I wasn't shy about addressing our darkest days in my video blog entry Once, When We Were Heroes (right), so it's not like I can't go there. Maybe the sheer volume this month of tragic stories and heartfelt blogs and "I Was There" interviews was too much for my scarred psyche.
It could also be an ego thing. All these extra voices showing up and piling on their stories. Hey Missy, that's my gig, move it along, thank you very much. During the media frenzy of "AIDS at 30″ I felt like a professional drag queen refusing to venture out on Halloween. Too much competition. And from such amateurs.
This week I finally paid more attention to what has been written this month, and of course, it's pretty damn good.
The 30th (what? Celebration? Anniversary? Commemoration? Did we decide on something?) yielded some tremendous coverage at The Body, my favorite online HIV resource. And obviously, how the hell can people appreciate our AIDS history is we don't document it at every opportunity?
Asking the gay bloggers at The Body to speak back and forth between generations about their HIV/AIDS experience was inspired. Anyone under 35 is my favorite audience, although the over-40 crowd probably understand me a lot better.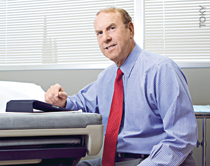 I also really enjoyed Nelson Vergel's interview with Dr. Michael Gottlieb (left), the man who published the first report of some rather strange deaths among gay men. Dr. Gottlieb also happened to be my physician in Los Angeles when I was diagnosed with HIV in 1985. During those days, I once forced Dr. Gottlieb to tell me his best guess for my lifespan, and he went out on a limb to say I could make it to 40. That birthday came and went, ten years ago. When the preeminent expert in the field gets it that wrong, you know we've had more success treating this virus than anyone had hoped in the early days. Thank God.

Elsewhere, I admired Regan Hofmann's (right) recent editorial at Poz Magazine immensely. With nary a glance backward, she sat squarely in the present and outlined the thirty issues that are most important to the crisis today and in the future. It was also a solid primer on the emergence (and debates about) new prevention theories like Post-exposure and pre-exposure prophylaxis and "test and treat."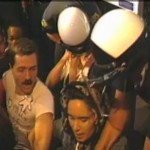 Once I allowed myself to "face the past" by checking out Karen Ocamb's amazing reports from the early days of the crisis, I was happy I did. Karen is a Frontiers news editor who has been covering LGBT issues in Los Angeles for 30 years, and in her collection of stories from the AIDS frontlines of the 1980′s (complete with video she shot herself), she takes us along to an early AIDS protest (left), to early treatment activism meetings and to the unfolding of the AIDS quilt. Karen's close relationship with history and her "home movies" give the stories amazing intimacy. I recommend the series highly.
The media rush of tragedy and inspiration known as "AIDS at 30″ is dying down. As much as I want coverage of HIV and for there to be constant prevention messages, I'm a little relieved. I can comfortably go back to debating our current treatments and campaigns, sharing sweet and funny stories about my life with HIV, and wondering why the hell the media doesn't pay more attention to HIV/AIDS.
We all have our coping mechanisms. Allow me a little healthy denial.
As always, my friends, please be well.
Mark
—————————————–
PLUS…
Sean Strub is once again ringing the bell about criminalizing people who do not disclose their HIV status, and it tolls for thee. We covered some of this ground when Sean and I discussed Five Things About HIV They're Not Telling You, but in Sean's newest posting at Poz.com, he takes this a bit further. Are we a few short steps away from prosecuting those who do not take their medications? Sean sees the intersection of "test and treat" and the treatment of those with HIV as criminals as a dangerous mix that could theoretically lead to forced treatment, just as a prisoner might be compelled to take meds. It's a bit chilling, and perhaps fantastical, but whoever thought there would be people with HIV sentenced to jail for 20 years for spitting?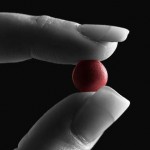 Our national disgrace known as the AIDS Drug Assistance Program (ADAP) Waiting Lists continues, and the lines keep getting longer for patients waiting to receive life-saving medications. There are reports of patients who have died during that wait. The ADAP Advocacy Association (aaa+) continues its mission to combat this lack of funding, and in their recent blog they offer evidence that the most effective weapon in our advocacy tool kit is you, referencing a study showing that when people like you and me simply pick up the phone, it matters as much as high-powered lobbyists. And it's simple! Take a look at my video blog from the last ADAP Summit and you can get instructions on exactly what to do. Meanwhile, I'll be attending the upcoming ADAP Conference in Washington, DC, and will share everything I can with you.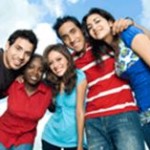 How do we bridge the LGBT generation gap? That's been the topic of two really terrific postings this month around Gay Pride, and the communication disconnect between young and old seems to be the culprit. I'd love to be an "older mentor," but who would have me? What spaces encourage dialogue and a chance to share our history? Olivia Ford of The Body.com raises these concerns in her excellent piece What's It Really Going to Take to Make it Better? Olivia knows that we have a lot to gain from inter-generational interaction, but beyond the It Gets Better Project, how do we accomplish this? Meanwhile, some people think that younger gay men are ungrateful little snots. Jake Weinraub is totally over it, in his piece What Sucks About Most Privileged Gay Men for The Bilerico Project. Both are definitely worth your time, and you should always join the conversation by posting a comment!
Tags: aids, culture, drag, hiv, politics, research
Posted in Gay Life, Living with HIV/AIDS, My Fabulous Disease, News, Prevention and Policy | 3 Comments »
Tuesday, May 31st, 2011
This is directed to HIV negative gay men. Listen carefully. This is your time.
I've lived with HIV more than half my life, and people often praise me far more than I deserve, simply for surviving. They use words like brave and courageous.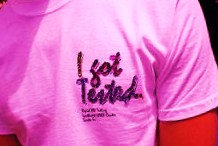 You know what takes courage? Getting an HIV test every few months. You, waiting nervously while your most personal sexual choices are literally being tested, waiting to find out if you've been good " or if you're going to pay for a single lapse in judgment by testing positive, when the look on the faces of your friends will say you should have known better.
I have no idea what that must be like. I took the test over 25 years ago. The positive result was traumatic, no doubt about it, and I soldiered on during some awfully frightening times. But I have a significant psychological advantage over my HIV negative friends: I only took that damn test once.
During all these years, I've acted irresponsibly at times or taken chances I hadn't intended. But there has been no further judgment from a blood test. That reckoning was faced long ago.
But you " whether you have been sexually active for a year or a decade " have very likely faced some tough choices and behaved wisely. You keep doing the right thing.
This is your time. The word courageous is for you.
If you don't define yourself, in large part, by the fact you are HIV negative, start now. It is your accomplishment. It says you are taking care. And it says you are eligible to participate in vaccine trials or mentor someone else trying to remain negative.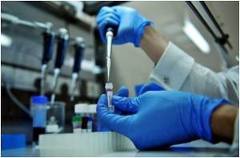 There is ongoing research now that is focused on HIV negative men like you. Exciting new studies are investigating drugs to prevent infection after something risky has occurred, while other studies have shown promise for a drug regimen that might block infection before it happens.
And right now there are vaccine trials waiting for men like you to help find the ultimate weapon against HIV. They need volunteers, badly.
This is your time. This research is about you. This call to action is for you.
I can already hear the rumblings on both sides of the viral divide. People are so quick to take offense, so afraid of being misunderstood, of being labeled or blamed or ostracized.
My fellow positive brothers are so bruised by stigma that it can be hard for them to lift you up. They've been rejected by you. They don't like hearing "maybe we should just be friends" and they don't like seeing "UB2″ in your online profile. They might be positive as a result of one heated mistake, or due to sexual assault, or by trusting (or loving) the wrong person — and they deeply resent feeling judged.
Maybe they think your negative status is the result of pure luck, or that you don't like anal intercourse, or you're lying.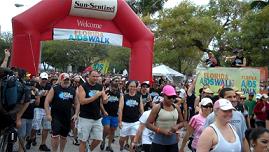 Meanwhile, your sacrifices go unrecognized. You've seen some positive friends take early disability, hang out at the gym and get help with the rent. They receive so much support and empathy that it must feel like there isn't much left for you. Every year we all swarm the streets for the AIDS Walk, and you can't help but wonder if your parade will ever arrive.
These grievances and resentments give me a headache. It doesn't matter much to me who is most injured. How infinite is our compassion for one another? I don't care anymore who gets what. What matters most is who does what.
This is your time. This truce, this call to a higher purpose, is for you.
You are fully human, like everyone else, my friend. You are courageous, afraid, selfish and compassionate. You make difficult choices and you make mistakes. And we need you so very badly.
Thank God for you. This is your time.
(This piece was written as part of the GA Voice commemoration of 30 years of HIV/AIDS. I was honored to contribute to their special issue. — Mark)
————————————————————

If you haven't caught up with the blog from gay theologian the Rev. Chris Glaser, his thoughtful posting about the rapture, and what it means to be left behind, is a great introduction. Chris has a way of bringing Christian teachings back to their essential meanings (in other words, without the hateful language and intent we have come to expect from fundamentalists). As a child he didn't want to go to hell, but he was afraid of the rapture because of his fear of heights. And who in their right mind would leave this poor doggie behind?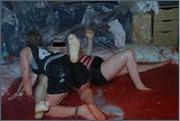 Sadly, as the lives of thousands of people living with HIV/AIDS hang in the balance, our federal government has funded numerous "pet projects" – including such programs as Jell-O wrestling at the South Pole, testing shrimp's exercise ability on a treadmill and a laundry-folding robot, all funded by the National Science Foundation. These facts, from the ADAP Advocacy Association's (aaa+) newest blog posting, paint a dire picture of our national healthcare priorities. The blog also begs the question, "Where is the leadership?" I would urge urge you follow aaa+ and stay tuned for ways in which you can advocate to solve this national disgrace.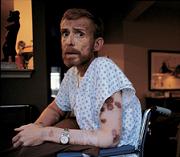 A New York Times article on the scientific history of AIDS does a great job of showing how naive researchers were in the beginning of the epidemic (a 1981 New England Journal of Medicine editorial didn't even allow for the existence of a new microbe), but, more importantly, it highlights the ways in which AIDS activism and research has rewarded all of mankind with swifter drug approval and better patient advocacy:
"The relative speed with which the therapies were developed owes much to the efforts of cadres of activists who demanded that the Food and Drug Administration loosen the rules for clinical trials and speed its drug approval process. Efforts to develop anti-H.I.V. drugs have paid handsome dividends by leading to development of other drugs to treat other viral infections, like the liver diseases hepatitis B and C and certain types of herpes viruses. Also, AIDS advocacy has spurred leaders of campaigns against breast cancer and other diseases to adopt similar strategies."
As always, my friends, please be well. And I hope you will "share" this posting with your friends and colleagues. Here's to a wonderful summer!
Mark
Tags: aids, culture, gay, gratitude, help others, hiv, research, Sexuality, testing
Posted in Books and Writings, Gay Life, Living with HIV/AIDS, My Fabulous Disease, News, Prevention and Policy | 4 Comments »
Thursday, May 5th, 2011
God could not be everywhere, so he created mothers.
~Jewish Proverb
My mother raised six children, topping off this great achievement with yours truly. Yes, I'm the youngest, which explains a lot, but not all. To understand the rest, you'd have to know the woman. Or, perhaps, simply be a mother yourself.
Mom was there for her kids during the years my father spent in far flung corners of the world flying B-52′s as a pilot in the Air Force for more than thirty years. Mom had to be all things: nurturer, disciplinarian, confessor, judge and jury. She was the parental constant, and she performed it all admirably (and stylishly, if you ask me).
Once I was old enough to safely get home from school on my own, Mom went back to school herself. To everyone's surprise but hers, she got a Master's Degree — even spending a semester at Oxford — before starting a prestigious career as head of Louisiana State University's library. She has since retired but could easily keep a smirk on her face for the rest of her life for all of those poor fools who, like me, thought her talents stretched as far as PTA meetings but not much further.
In 1985, she approached the news of my HIV status with the same pragmatic resolve as her career. She studied up, listened when I needed to talk about it, and traveled to Los Angeles to join me for a weekend educational retreat for people with HIV/AIDS and their allies. I'll never forget her attending a breakout session on safer sex and then catching up with me to say, "Mark, explain rimming."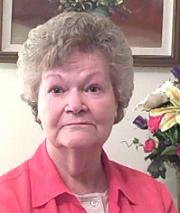 Her life has been the kind of roller coaster you might expect for a woman who has raised six kids, seen a few wars, and watched two gay sons negotiate the AIDS epidemic.
There are questions I have always wanted to ask Mom about finding out about my HIV status during the darkest years of the pandemic, and how it felt for her to go through a family AIDS tragedy. In my video interview with her (above) from last year, she never flinches at the questions.
This Mother's Day, I hope you are fortunate to have a supportive mother to call or remember fondly. Thank God, mine is not unique in her capacity to empathize or love unconditionally.
——————————————————————————
PLUS…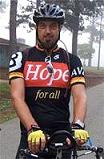 Exactly 21 years ago today, my friend Jonny Wood (right) tested HIV positive. Like many of us, he has channeled his gratitude for his good health by giving back to his community, and next weekend Jonny will participate in the grueling AIDS Ride to raise funds for the Emory Vaccine Center. You know I never hit you up for donations, but if you can afford even a modest contribution, his official web page for his AIDS Ride makes it really easy and secure to donate. No donation is too small, my friends. Isn't it amazing that so many of us who lived through the dawn of this epidemic are not only still walking and talking, but riding their bikes for hundreds of miles in hopes of finding an effective vaccine? You go, Jonny.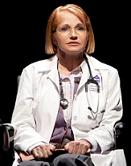 Larry Kramer's searing indictment of society's response to AIDS in its early years, The Normal Heart, is back on Broadway and just racked up five Tony Award nominations, including for Ellen Barkin (right). "Powerful" hardly describes this primal scream of a play, and its fitting that this 1985 masterpiece has been remounted as we commemorate 30 years of the epidemic and as our community commitment to AIDS continues to be diluted by time and treatment advances.
As always, my friends, please be well.
Tags: aids, family, gay, gratitude, help others, recovery, research
Posted in All Other Video Postings, Family and Friends, Living with HIV/AIDS, My Fabulous Disease | 6 Comments »
Wednesday, March 23rd, 2011
They always say time changes things, but you actually have to change them yourself.
– Andy Warhol
Yesterday I had a conference call with Walmart public relations manager Ravi Jariwala, and Crosby Cromwell, a manager for constituent relations. We discussed the fact that I wasn't able to use the word "gay" in my review on the Walmart web site for the new, marvelous book It Gets Better: Coming Out, Overcoming Bullying, and Creating a Life Worth Living.
Oh, and I kind of blogged about it across the whole wide world on all sorts of LGBT sites, saying how much it pissed me off.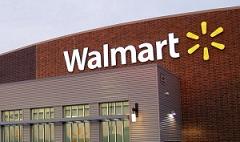 "I apologize that this situation has been created," Ravi began. "It was a systemic oversight, in which 'gay' was on a list of filtered words. Certainly it makes absolute sense for you to include this word in your review… This is a no-brainer for us."
He said other nice things. Crosby said nice things. No one laughed at me or called me names. They were focused on resolving the issue and pledged to have their list of flagged words changed within 24 hours.
I'm pleased to report that "gay" is now a perfectly acceptable word to include in posted comments on Walmart's site. Other words have also been cleared, including lesbian, homosexual, bisexual and transgendered. And my review of the book, as I originally wrote it, has been posted on the Walmart site.
Here is Walmart's official statement on the matter:
Recently it was brought to our attention that Mark King was unable to complete a review of the book "It Gets Better" on Walmart.com. We regret that a filter did not allow his review of the book to post and we quickly worked to resolve this technical issue.

We reached out to Mark directly to discuss the issue and, as an extra measure, we have reviewed the system to ensure that it will allow the use of all appropriate words related to sexual orientation and gender identity.
There is probably no national retail chain with as problematic a reputation as Walmart, and I can only imagine the topics that other advocates would have wanted me to broach with these corporate representatives. But I had one issue, one specific complaint that I asked to be addressed. And on this day, on this issue, Walmart did right by the LGBT community.
Now, everybody go buy It Gets Better.
——————————————-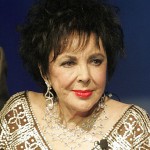 It's impossible to overstate the impact Elizabeth Taylor has had on HIV/AIDS awareness and funding since the earliest days of the epidemic (Ms. Taylor died earlier today).
Since the early 1980′s, when people were still wearing masks and gloves around AIDS patients, Ms. Taylor (Elizabeth to her friends, never Liz) has been at the forefront. She organized the very first "commitment to Life" event in 1984 for AIDS Project Los Angeles (APLA) — and while doing so, learned her friend Rock Hudson was dying of the disease. She co-founded the American Foundation for AIDS Research (AmFAR) in 1985, and her own Elizabeth Taylor AIDS Foundation in 1993.
Oh yeah. And she was an Oscar winning movie star, the likes of which we may never see again.
I watched her walk onstage, in evident pain from chronic back problems, at an APLA event in the late 1980′s in Los Angeles. "With every breath of my being," I remember her saying, "I will fight this disease and for the rights of people with AIDS, until the day I die." And that, my friends, is exactly what she did.
Tags: aids, culture, gay, help others, politics, research
Posted in Family and Friends, Gay Life, Living with HIV/AIDS, My Fabulous Disease, News | 14 Comments »
Tuesday, March 8th, 2011
When Mark first started My Fabulous Disease, I was pretty sure it was going to directly result in the destruction of humanity.  One year later, we're all still here.
I can't believe I lost that bet.
Myles Helfand, Editor, The Body, The Complete HIV/AIDS Resource
My father always said, "Raise your hand. Ask the stupid questions. Don't be afraid to make a fool of yourself." If he isn't rolling in his grave today, he's certainly shifting a little, because if there's one thing I've tried to do with my blog it has been to ask basic questions of others — and reveal everything I can of myself. The result has been a really gratifying experience sharing my life as an HIV positive gay man in recovery from addiction.
One year ago, I launched "My Fabulous Disease," but the site was birthed and nurtured by the talented staff of TheBody.com. I have been contributing to TheBody for more than a decade as a writer, and producing videos for the last several years. For that I am indebted to Bonnie Goldman, the founding editor of The Body, and to the current Community Manager, Olivia Ford.
In this special video episode, I have some fun answering the most frequently asked questions about my videos — and what it has been like exposing myself, figuratively speaking, to all of cyberspace. The bottom line: it has been an honor to reveal, report, and ruminate on life's challenges and joys as an HIV positive man.
I realize I'm not exactly an expert in the science of HIV or even a lot of the psycho/social issues involved. What I am, though, is curious. So I've tried to trust my own instincts and "ask the stupid questions" my Dad was talking about. Whether it was meeting teens at the AIDS conference in Vienna, exercising with fitness expert Nelson Vergel, or interviewing activists at the recent ADAP summit, I let my curiosity guide me.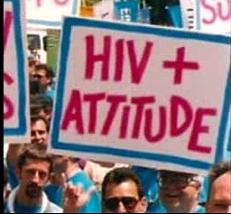 Sure, I've bombed a few times with my videos. It's been a learning process, and sometimes I misjudged a topic somehow, or just plain create a boring episode. Trust me " or ask anyone at TheBody, because they know how I worry " I keep close tabs on the comments and on the number of hits. And I'm constantly second guessing my choices. As much as I want to trust my instincts alone, I can't help but want to be popular.
The episodes that mean the most to me have been the ones which were the most personal and didn't even focus on my HIV (like "Facing Change," about leaving Atlanta to renew a relationship, or "Taking Care of Hal," about caring for my dying brother), or the ones that were the most practical and instructive (like "A Facial Wasting Update" about my facial filler process, or helping people select the best physician in "Six Tips for Choosing Your HIV Doctor").
Along the way I have had the honor to meet people working as activists and elected officials and advocates around the world. How can I not be grateful and happy when I meet such smart and dedicated people? I know our HIV/AIDS crisis isn't rosy and I know people are suffering. I also know without a doubt that we are in committed, loving hands the world over.
Let me leave you with this: we all have a story to tell. It is the story of how HIV/AIDS has affected our lives. Please, my friend, please tell it. Write an article or speak out on World AIDS Day. If you're more private, maybe you could just explain to a nephew what it was like when you once lost a friend to AIDS. Maybe it is as simple as asking your friends if they have been tested lately, and why it means something important to you.
There are so many people who write me, and they thank me for giving their experience a voice, because they can not speak out. If you are blessed with the opportunity and ability to share your experience, then please join me. There is so much room, so much loving space in this world, for your voice and your story.
You don't even have to dress in drag when you tell it. It just helps.
Please be well,
Mark
"A year of My Fabulous Disease isn't nearly enough. You've had the courage to address publicly, with your words and videos, the stuff a lot of gay men and people with HIV are accustomed to only thinking about."
Sean Strub, Founder, POZ Magazine
Your blog provides a limpid stream of good advice and optimism for anyone who stumbles into it. Your take on living with HIV is clearly the only one worth having, because you manage to inspire and annoy exactly the right people.
Gus Cairns, Editor, HIV Treatment Update
Here's to many more years of Mark's disarmingly honest, charmingly sincere, frequently bittersweet, and, above all, community empowering video blog.
Edwin J Bernard, journalist and blogger
Happy Birthday to My Fabulous Disease! You're just what the doctor ordered.
Robert Breining, Founder, POZIAM Social Network
I feel as if My Fabulous Disease is a sister site to "my glamorous HIV" way of life. More importantly, you've been able to create much needed dialogue within the community, and provide information with substance. We love you up here in Canada.
Brian Finch, Founder, PositiveLite
Laughter and lightness of heart have made a comeback in my life, thanks to your nutty taste. I have been reminded often that although our common condition is life (and death), it is no longer life OR death.
Rod Rushing, "On The Ten" Treatment Education Network
If Albert Schweitzer and Joan Rivers had a son, it would be you! Healing and outrageous all at once. Keep "curing" us with "My Fabulous Disease."
Chris Glaser, author, "The Final Deadline: What Death Has Taught Me about Life"
You and your blog are such an inspiration to others whether they are infected with HIV or someone who is still negative. We are also proud to have you as one of our Dab the AIDS Bear's Ambassadors of Hope!
Dab Garner, Founder, Dab the AIDS Bear Project
Happy Birthday! You are doing such a great job at portraying the face, humor and humanity behind a terrible disease that will continue to proliferate in our community if people like you don't continue to remind the rest of us that it still exists.
Zack Rosen, Editor, The New Gay
Tags: Aging, aids, barebacking, culture, family, gay, gratitude, help others, hiv, lipo, meth, physical, physician, politics, Radiesse, recovery, Recreation, research, serosorting, Sexuality, testing
Posted in Anita Mann and Acting Gigs, Books and Writings, Family and Friends, Gay Life, Living with HIV/AIDS, Meth and Recovery, My Fabulous Disease, News | 14 Comments »
Tuesday, March 1st, 2011
The idea that HIV positive people still want sex is as old as The Denver Principles, the 1983 manifesto drawn up by gay men with AIDS that demanded "as full and satisfying a sexual and emotional life as anyone else." The document also stated that people with HIV/AIDS have an ethical responsibility to inform their potential sex partners of their health status.
Fast forward to today, and HIV positive gay men are as open as ever about their status and their sexual preferences (setting aside, if we can for the moment, the increased stigma and discrimination facing HIV positive people of all stripes who disclose their status these days). And those sexual choices may not include HIV negative people at all, thank you very much.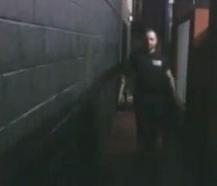 Last year I taped a tour of a sex club that hosts a monthly "Poz4Play" party, and sat down to interview Bill, the party's disarmingly unflappable host. In this video blog (the video, above, is PG rated but the language is explicit), I revisit the tour and get an update from Bill about the strong reaction to the original video, which includes a frank conversation on barebacking, the risk of other STD's, and serosorting.
Serosorting, or limiting sexual partners to those who share your HIV status, has become the de facto prevention technique for many gay men with HIV. Research indicates that the tactic may have value in containing the spread of HIV, but as you might guess, it isn't so effective when it comes to HIV negative gay men who attempt to serosort amongst themselves. People who claim to be negative are often wrong, misinformed or simply lying. HIV positive men who claim to be positive are less likely to be wrong about that fact.
On an important side note: is avoiding HIV enough? Research indicates that poz-on-poz sex is much more likely to include barebacking (unprotected sex), and that means the potential of pitting a sometimes compromised immune system against other sexually transmitted diseases. If the idea of catching gonorrhea simply makes you feel nostalgic, what about (the far more dangerous) Hepatitis C? A recent study found that 75 percent of new hepatitis C virus (HCV) infections in HIV-positive men occurred in those with no history of injection drug use (IDU) — the more typical transmission route for HCV. Barebacking is the suspected culprit. In the video, I play devil's advocate with the sex club's host about the risks of unprotected sex, and what it means to community and to our personal values.
Everywhere on the gay hook-up radar, positive men are asking, telling, and serosorting. "Disease free, UB2″ in online profiles is being countered by the cheeky "HIV positive and plan to stay that way, UB2." Meeting sites are engaging in some serosorting of their own by offering poz dating and hookup options.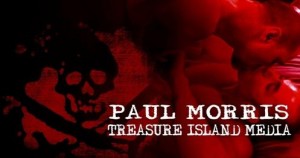 And over at the gay bareback porn company Treasure Island Media (TIM), director Paul Morris has named it "the year of living positive (sic)," with a series of videos featuring openly HIV positive actors. While one might appreciate Mr. Morris' enthusiastic wish that everyone "fuck freely and without fear," he's a little light on the real-life implications of such a lifestyle.
I exchanged e-mails with Paul Morris in an attempt to interview a real-life couple he just re-signed to exclusive bareback video naughtiness. The couple includes an HIV negative top and a positive bottom, and I thought this would be a great opportunity to educate gay men by going "behind the scenes" and speaking to these two actors in a way that focused on their real life and didn't demonize them.
Paul was complimentary of my blog and confident that his actors would communicate with me if I would e-mail my questions to them. I did so, and my queries included: how big an issue was HIV to them? Did one worry for the other's long term health? Was the positive partner on meds? How did they handle feeling judged by those who disagreed with their bareback porn star habits?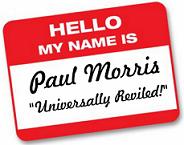 Note to self: do not attempt to "get real" with bareback porn studs or their handlers. I never heard from the actors, or another peep out of Paul Morris. His silence betrays his grandstanding on the topic (his own press release gleefully refers to him as "universally reviled," which would look great on his name tag at the next Gay Erotic Expo). Or, perhaps Paul Morris really does know his audience, and figures they're uninterested in his stars once the DVD is back in the sock drawer.
It's also possible Treasure Island Media is just distracted with appealing their recent $21,000 fine by California OSHA for, among other things, not developing procedures for things as basic as Hepatitis B vaccinations. Maybe the Oscar winning song is right, and it really is hard out there for a pimp… or for a porn empresario.
Please be well,
Mark
UPDATE 2013: Bill has relocated from Atlanta and no longer hosts the POZ4Play parties, and this Poz4Play web site is no longer active.
FOR MORE: My thinking and writing about gay sexual politics have evolved over time. For a much different view of unprotected sex among gay men, check out my more recent post, "Your Mother Liked It Bareback." For more about bareback sex and its place in gay male culture, check out "Is 'Dawson's 20 Load Weekend the Most Important Gay Porn Film Ever Made?"
—————————————————–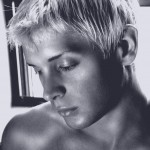 For another view of gay men, porn and barebacking, check out my most Googled post of last year, "Did the Bareback Time Machine Kill Chad Noel?" It is a melancholy epilogue on the brief life of a gay bareback porn star (right) and what his childhood friends remember about him most.
One of my favorite HIV sites, LifeLube, has started an ongoing series called "Andrew's Anus," and it's about sexual health for gay men and the human papillomavirus, or HPV. But wait! The series is written from the point of view of Andrew's anus! It's fun and witty and has great information and I hope you'll check it out.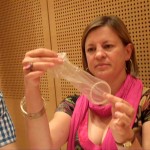 There's a lot in the news about marketing the female condom to gay men. If you'd like a frank demonstration on using the appliance for anal sex, check out my video from AIDS2010 in Vienna with Wendy of The Pleasure Project (right). She leaves no question unanswered, and trust me, I ask them all. Our interview begins at the 4:05 mark.
Mike Barr has returned to the pages of POZ Magazine, or at least to their web site, as a blogger on the topic of Traditional Chinese Medicine and HIV/AIDS. His knowledge on HIV treatment is stellar, so if you have any interest in eastern approaches, his blog would be an excellent start.
Tags: aids, barebacking, culture, gay, hiv, research, serosorting, Sexuality, testing
Posted in Gay Life, Living with HIV/AIDS, My Fabulous Disease, Prevention and Policy | 15 Comments »