Posts Tagged 'Sexuality'
Monday, July 9th, 2012
The annual Folsom Street Fair in San Francisco is noted for its unbridled embrace of every star in our sexual constellation. Even the fearless leather community that founded the event can sometimes appear tame amidst the outlandish kinks and clothing – and lack thereof – on display along the city's tilted streets.
In the middle of this rowdy bacchanalia in the fall of 2003, Paul Morris stood at the booth for Treasure Island Media (TIM), the gay porn outfit he founded that features unprotected sex (barebacking) between its actors. This particular specialty was the singular driving force behind his smashingly successful and relatively new company.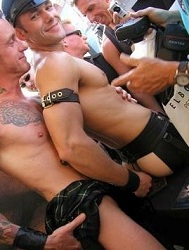 Then, like the legend of Lana Turner fortuitously cozying up to the counter at Schwab's, a beautiful and achingly masculine young man approached the TIM booth. He liked the TIM videos, he liked them very much indeed, and he hoped to one day document a few fantasies of his own. TIM star Jesse O'Toole was on hand and someone snapped a photograph of the two of them together (right). In it, the grinning young man with a leather cap appears to have found his long lost tribe, and O'Toole looks as if he has found a seven-course meal.
The photo was sent to Max Sohl, a sometime porn actor with a theater background whom Morris had commissioned to conceive and direct what would be Sohl's first porn film. Sohl met with the aspiring model and asked him to complete a form that included a simple question: What is one of your fantasy scenes? In response, the young man wrote simply, "me getting nailed and seeded by a gang of hot guys."
"The Black Party was coming," Sohl explained in a recent interview, referring to the annual New York City weekend of leather men, parties and sexual adventures, "and I thought, 'Okay. Let's see how many men he can take.'"
And that is how Dawson's 20 Load Weekend was born.
Prior to the onset of AIDS, condom usage in gay pornography was nonexistent – but that was before bodily fluids became synonymous with death and disease. For well over a decade after the crisis began, gay porn videos featured not only tightly wrapped penises, but their storylines – indeed, the actors themselves – suffered from a sort of dramatic malaise, as if sleepwalking through their sexual routine while trying to pay no attention to the man with KS lesions behind the curtain. The videos mirrored our own lack of interest in gallivanting about with the pizza man or diving into an orgy with strangers, with or without condoms. Many viewers simply returned to their stash of pre-AIDS pornography, which was condom-less but "justified."
As AIDS deaths subsided with the advent of new medications in 1996, gay male culture responded with a vengeance. Circuit parties were born of celebration (before succumbing to their own excesses), safer sex behaviors relaxed, and there was a palpable longing to escape the horrors of the previous years. Reclaiming a bold sexuality – something many gay men believed had been lost forever – was a tonic for the post-traumatic stress they suffered. Younger gay men, who had listened to stories of an earlier, sexually liberated time as if it were a lost era of paleontology, were more than willing to explore whatever modern version might await them.
Unprotected sex since the arrival of HIV is nothing new – it is, after all, the primary reason for new infections that have continued fairly steadily since AIDS began – but in the late 1990's the gay community proved again how comically adept it is at applying a little branding to any phenomenon, and "barebacking" entered the public lexicon. The irony may be that a new word was developed for the oldest sexual activity imaginable: having sex without a barrier. It wasn't the sex that had changed, but the meaning and judgment associated with it towards, most specifically, gay men. Or, as AIDS advocate Jim Pickett said at a recent conference for people living with HIV, "When a friend announces they are expecting a child, I feel like screaming 'You barebacked!'"
But while intelligent minds and passionate advocates argued about the reasons and the proper response to barebacking, no one had dared document it on videotape for the erotic pleasure of others. Yet.
In 1998, two renegade companies formed to make bareback videos exclusively: Hot Desert Knights and Treasure Island Media (links definitely NSFW). None of the leading gay pornographers would consider producing them (although they were eager to market their highly-profitable backlists of videos produced "pre-AIDS" that featured bareback sex). The cheaply made videos by the upstart porn producers brought the sexual choices of an increasing number of men out of the closet and onto DVD players and computer screens.
The videos were uniform in their low production values, the older ages of the actors, and the fact that several of them appeared to have the physical manifestations of HIV. It was as if a group of men who had literally lived through AIDS said, "oh, what the hell," and demonstrated the kind of sex they had been having amongst themselves for some time. Their exploits were perceived as an underground fetish that would never break the surface of more mainstream gay pornography.
But then Max Sohl met that ferociously attractive man from the Folsom Street Fair who was so eager to "get seeded" by a string of strangers, and with the sexual zeitgeist now primed for their arrival, they made a film that would forever change the porn industry and quite arguably influence the sexual behavior of countless gay men.
Re-christened "Dawson," the budding porn star was served up in a hotel room over the course of New York City's 2004 Black Party weekend to an ongoing parade of bareback tops. Their sex was filmed in a documentary fashion, without music, scripted dialogue, or any effort to hide the many cables and cameras crowding the room. Dawson's fantasy had been fulfilled, and Sohl had the footage to prove it.
In June of 2004, Dawson's 20 Load Weekend was released and was precisely as advertised.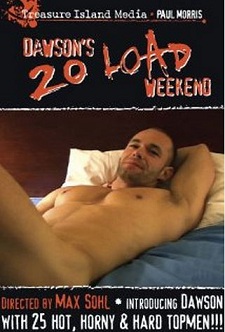 It might first strike the viewer that the video was created in an unsettling world in which HIV is utterly absent; that is, until a revamped sexual choreography is pointedly repeated again and again. While orgasms in gay porn before AIDS typically showed the top withdrawing from his partner and spilling his semen across his partner's backside, the tops servicing Dawson had a different and very deliberate mission: to withdraw only long enough to prove their orgasm, and then re-enter Dawson immediately to show the injection of semen.
This was not a film that was made in the absence of HIV, but was created because of HIV. You can practically hear a disembodied voice whispering, "Watch closely. This is how gay men have sex now. That is where semen belongs. Fuck AIDS."
Depending on your point of view, it is either a transgressive act of eroticism or an incredibly irresponsible act that demonstrates how to become infected with HIV. Or perhaps both.
In the center of all of this was Dawson himself, and never has bareback porn had such a virile and athletic leading man, much less one that bottomed with such disarming delight. "He was a higher quality male model that hadn't been seen in that kind of extreme scene," said Sohl. "The movie changed things because of Dawson. He was adorable, and actually smiles and laughs. He is joyful in that movie."
"Bareback porn companies have blood on their hands," became a common refrain among gay men and health advocates. Gay sex advice columnist Dan Savage equated the videos to child porn, believing they take advantage of the naïve and the vulnerable. Some accused TIM of making snuff films.
The video was wildly successful, ubiquitous wherever porn was shown. Even Sohl was surprised. "Our staff and even my friends would say 'I go into a porn booth, a sex party, a hookup, and its playing,'" he said. "It was everywhere."
Adult bookstores which had previously shunned TIM videos responded to customer demand and began stocking them, even creating bareback sections on their shelves. Gay porn sites that once refused to feature bareback clips began including them. Dawson and the film became the definitive symbol of a bare, wanton sexuality that eschewed condoms and refused to be denied or intimidated by the virus.
Soon, more companies produced bareback porn, and they were able to attract "collegiate jock" types who were younger, more muscular and the very picture of health and vitality. The faces and bodies in bareback videos had been transformed, erasing all evidence of HIV, much like the invisibility of HIV/AIDS in our broader culture.
When considering the legacy of his film, Sohl is more pragmatic than proud. "The concept of taking twenty loads in 2004 was beyond taboo, but to say it in 2012… it doesn't seem as extreme today," he said. "I'm sure someone else would have done it. It just so happened to be us."
Neither does Sohl admit to any trepidation about the safety of his actors, then or now. "I've been doing this since 2004, with thousands of men, and have had only one guy claim to get an STD (on my set)," he explained. "Probably 50 percent of my casting job is being an HIV counselor," he adds, without a hint of irony. "I spend a lot of time talking about HIV. My feeling is that people need to be responsible for their own actions and make informed decisions."
One of the people making decisions while living with HIV is none other than the actor known as Dawson, who disclosed his HIV positive status to The Windy City Times in 2005. While his HIV status may surprise no one, something else he said in the interview was sadly revealing. "It was after turning positive that I made the decision to look into doing a movie for Treasure Island Media," he said at the time. "I had seroconverted a few months before…"
After an HIV diagnosis, many people use it as an opportunity to re-examine their lives, make different choices, or otherwise take steps to enjoy their life in whatever ways are important to them. For the man who would be Dawson, his seroconversion was followed by the choice to be an unapologetic cum whore in front of video cameras. This may have been his fantasy, but it certainly fuels the stigmatizing belief that people with HIV are irresponsible vectors of disease, spreading infection and abandoning whatever sexual values they may have previously held.
Perhaps, then, the film was a treatise on the kind of sexual liberation available to HIV positive gay men today, demonstrating the "new normal" for those who take their meds, eliminate the viral activity in their blood, and "fuck freely and without fear," as TIM founder Paul Morris once put it. Or did it simply portray poz men as sluts, a charge leveled by disgusted (and possibly jealous) HIV negative men?
"What a person is seeing has more to do with them than with us," said Sohl. "The best mode of action is not to confirm or deny anything. I will see a scene online that I directed," he says, referring to the many porn sites that pirate pieces of his work and give them new titles, "and it will be renamed 'negative bottom takes poz loads,' as if it were a conversion scene. We never said that. Or people think the bottom is using crystal meth. That says more about the guy watching it than what actually happened."
That relationship, between porn and viewer, is something of particular concern to some HIV prevention advocates who believe bareback porn encourages unsafe sex in real life. This resulted in AIDS Healthcare Foundation's recent campaign to mandate condom use on pornography sets, a move that was popular on a simplistic level but did nothing to address the myriad of factors associated with actual HIV risk and relative safety, such as an undetectable viral load, serosorting, or the precise sexual behaviors involved.
While social cognitive theory states that we make behavioral decisions based on watching others, very little research has been conducted on the causal relationship between bareback porn and real behavior. In what little has been studied, researchers can't decide if barebackers watch a lot of bareback porn, or bareback porn makes people barebackers.
It is a riddle that Max Sohl is surprisingly happy to solve. "Absolutely" he said. "Of course it is going to influence what people do." When asked, then, what is the responsibility of porn, Sohl would have none of it. "The responsibility of porn," he says impishly, "is to make the guy watching it shoot a load."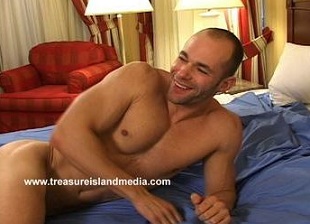 Dawson is, now and forever, committed to videotape and featured on dozens of online porn sites, happily receiving the prize he so ardently desires. He and his progeny of newer, younger porn actors have crossed a line and they're never coming back. Their video escapades are available online everywhere and for everyone, including young gay men who are just coming out and surfing the internet for validation of their sexuality.
What those young men will almost certainly see online are depictions of unprotected sex, because bareback videos now outperform scenes of condom usage on every site that carries them – and most of them now do. It is unquestionable that bareback sex will be viewed as typical to the uninitiated, and anyone crafting safer sex messages to those young men is going to have a difficult time trumping those images. The "use a condom every time" message is officially dead, drowned in buckets of bodily fluids by Dawson and his barebacking brethren.
Dawson's 20 Load Weekend redefined bareback porn and the men who appear in them. It influenced subsequent videos and expanded the availability of bareback films. It depicted a prevailing truth about gay sexual behavior "post AIDS," and arguably encouraged risky sexual adventure-seeking. It led to the saturation of bareback porn online, making unprotected sex normative to whomever might be watching. To dismiss this film, to minimize its social and cultural impact, would be to demonstrate a profound misunderstanding of gay sexuality today.
"Barebacking is a right," gay anthropologist Eric Rofes once wrote. "After all, practically every straight guy in the world gets to do it without being told they are irresponsible, foolish, or suicidal… Barebacking is liberation. Barebacking is defiance."
How foolish, prescient, liberating, enlightening or destructive barebacking may ultimately become is something that may only be revealed in the next chapter of our gay community's troubled history.
(Photo of Dawson and Jesse O'Toole courtesy of Max Sohl and edited for content. Other images courtesy of Treasure Island Media [NSFW].)
Tags: aids, barebacking, culture, gay, hiv, serosorting, Sexuality, testing
Posted in Books and Writings, Gay Life, Living with HIV/AIDS, My Fabulous Disease, Prevention and Policy | 33 Comments »
Friday, June 8th, 2012
I knew it. I felt it. It was as clear as the incessant call of crystal meth itself, on those nights when a seductive phantom of the drug cozies up to me in bed and brings its knitting.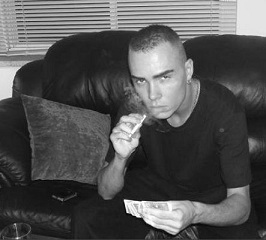 In a Huffington Post news article on accused killer Luka Rocco Magnotta, buried in the story pages deep, a former lover says that the alleged murderer used methamphetamine, the drug popular among gay men that has claimed years of my life and left countless men in utter wreckage.
The story of the Canadian "low budget porn actor" has horrified the public with its harrowing details of torture, cannibalism, and necrophilia. The young man has been accused of killing a student, cutting him to pieces, and then mailing body parts to various locations. He allegedly consumed some of his victim and performed sexual acts with the body. He is also accused of uploading a video recording of the crime onto the internet.
Horrific, yes. But the sheer madness of the crimes, and the killer's insane determination to make it as shocking as possible, was sickeningly familiar to a recovering methamphetamine addict like me. There is no evidence yet that crystal meth played a role in these crimes, but allow me to explain why the mix of porn, insanity and meth use struck a disturbing chord with me.
Among gay men who use recreational drugs, crystal meth abuse remains epidemic, sought for its fabled power to heighten sexual desire. In the last ten years, "crystal" has emptied nightclubs and sentenced friends to the isolation of online porn or to the emotional wasteland of "party and play" orgies frequented by fellow addicts, where syringes are common and condoms are not, and which feature exhausted, drug-driven sexual compulsives. The events have all the charm of dead bodies having sex.
Just as the drug demands more in its pursuit of the thrill of that first transformative rush, so does the sexual psyche. Before long, typical sexual behavior isn't enough in the life of a crystal addict, and more extreme components are brought into play, such as risk and location, props and posturing, all as users experience a darkening of the sexual landscape that would cause your very soul to shudder.
In my experience, finding sexual fantasies to stimulate the weathered sexuality of meth abuse means exploring alien territory, where nothing is off-limits and the darker, the better. It becomes a perverse game of one-upmanship between addicts on the depths each will plummet for the sexual shock needed. You think about violence, one might ask the other. Fine, but have you ever thought about this? That's hot, says the other, but what I really think about doing… is this.
Never mind that the images they are conjuring have never occurred to either of them prior to their addiction. They are mining something much darker than their authentic sexuality has ever known, all in the service of an insatiable sexual craving poisoned by a drug made with ingredients like ether, Drano and brake fluid. And so their perverse tales build and accelerate, tossed back and forth like playing volleyball with a severed head.
This is why the exploits of Mr. Magnotta set off my meth addict radar. The very outrageousness of his vile acts felt, to me, like an addict who had explored the depths of his imagination and come up short, for whom the depravity couldn't be satisfied any longer without being made flesh. Whether his pre-existing insanity carried him across a mortal line or crystal meth pushed him over it, we don't yet know. But meth addicts like me were shaking their heads at the accounts of Magnotta's heinous acts and wondering why the rest of the world hadn't suspected the connection, and why news reports hardly mentioned his crystal use as if it weren't particularly relevant.
There are horrors that don't arise from childhood abuse, or sociopathology or even garden variety insanity. They come from a white crystallized substance that promises everything and delivers nothing, that rewires your brain and twists your most human instincts into something that repulses even you.
Do meth addicts regularly commit murder? Of course not. But I have spent a few sleepless nights since the Magnotta story surfaced, haunted by fantasies I shared with other addicts that I had hoped to never face again.
I received a gift that too many addicts do not, the gift of finding help and taking it. Without my personal fortitude, without the trip to rehab or hitting bottom or the grace of God himself, my meth-soaked daydreams might have eventually hungered for something more intense, and beyond the safety of simple fantasy.
Instead, I have been saved, today, from what lies behind the darkest curtain. But make no mistake, I carry the burden of regrets, and they include those with a very human toll.
During the bleary days and nights of my last crystal meth relapse, I happened across a friend with whom I had been acquainted in a mutual program of drug addiction recovery. We didn't speak of it during our few hours together, satisfied to smoke and inject meth without the intrusion of cleaner days. But being in his company vexed me. I had always ignored and denied my relapses to others in recovery and this occasion would be no different. If you didn't see me do it, it didn't happen. But this friend had seen, had known, and could later finger me as a liar.
If he came back into recovery, that is. And so, when considering this chance meeting of two meth users adrift, I had only one thought. One selfish, depraved and evil thought.
Maybe he won't come back. Then no one will know about my lies.
For this addict in recovery, those who don't come back from an extended relapse usually have met one of several possible fates, most of them dire. They may have been arrested and now face time in our horrendous penal system, or they are strapped to a gurney somewhere with serious bodily injury or a broken mind, or maybe they're dead. To secretly hope anyone doesn't come back from a relapse feels downright sociopathic.
What is the difference, I might ask, between taking a life outright and hoping another suffering addict continues sticking toxic needles in his arm, sentencing him to serious if not mortal consequences?
That man with whom I shared part of my relapse deserves to be in recovery – and I actually wished he wouldn't find it. To call him my friend is a disgrace.
I might as well have cut him up into little pieces.
Mark
—————————————–
PLUS…


AIDS2012, the international AIDS conference held every two years, is next month in Washington, DC, and I'm going to make sure you don't miss all the most colorful and inspiring parts! As I did at AIDS2010 in Vienna, I will be posting videos every day from the event. I keep the scientific reporting to the experts and instead focus on the stories of the people who make up this remarkable and massive conference. If you haven't signed up for my email updates (above right), NOW is the time to get on board so you don't miss the sights, sounds and personal stories that make this a truly unique event.
Tags: gay, meth, recovery, Sexuality
Posted in Meth and Recovery, My Fabulous Disease, News | 9 Comments »
Monday, May 21st, 2012
The music my friends liked when I was a teenager intimidated me. It was the head-banging rock of the early seventies, and it felt alien and unappetizing. Most of all, it just felt… straight, in a way I knew I could never be. Alone in my room, I listened to my beloved Broadway musicals, and resigned myself to the fact that popular music would never really speak to me.
And then in 1977, when I was sixteen years old, I began sneaking into the only gay bar in Shreveport, Louisiana. Inside I found joy and liberty, fashioned with bell bottomed pants and handsome smiles and the dance floor – oh my God the dance floor – centering the nightclub was a glorious explosion of colored light and swinging hips and arms reaching up, up to the sky as if we could clutch it in our hands. The music was an entrancing bombardment of sound, and one song, one mesmerizing invitation to touch the heavens, was played again and again.
It was Donna Summer. And she was singing "I Feel Love."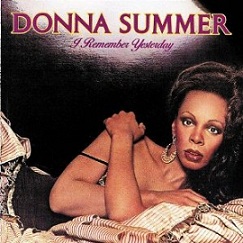 The track was really the triumph of producer Giorgio Moroder, who created the driving, synthesized beat that would define Donna Summer's music for years to come. But I knew I had to own this amazing song, and soon I stood proudly at the record store cashier to buy my very first popular album, Donna Summer's I Remember Yesterday.
I had found my music, my voice, and my lifelong muse.
The following year I had come out as a senior in high school, and Donna Summer was still in her "whisper period." It was never my favorite sound from her – it felt like playing chopsticks on a grand piano – and I knew from her other album tracks that she could let it rip. As I was graduating she did just that, with the release of her iconic "Last Dance." Her full-throttle pipes were on stunning display. Dance parties would never be the same.
By the time I left home for college in New Orleans, the music of Donna Summer had exploded into popular culture. I felt so proud of her, as if I had discovered her myself. My nights in the French Quarter were spent in the Parade disco on Bourbon Street, dancing to "Hot Stuff" and "Bad Girls."
The feeling of joyous exuberance that surrounded that disco is hard to describe. It was a sea of shirtless men, staking claim to our sexuality and the promise of infinite possibilities ahead. The incessant thump! thump! thump! of the beat was our clarion call, and it shouted Here! Here! Your tribe is here! We were so beautiful, in ways we were much too young to know.
And then soon, of course, the lights began to dim.
By 1982, I was struggling in Los Angeles as an aspiring actor, and Donna Summer was having a musical identity crisis. Record executives wanted a new sound for her to accompany the changing times, and her longtime producer Giorgio Moroder had been replaced by a succession of others. The red-hot Quincy Jones produced her Donna Summer album that year and their studio clashes became legendary. The album floundered and produced no significant hits.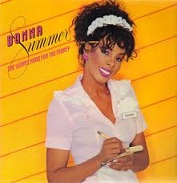 At the Los Angeles gay pride festival the next year, I was thrilled to hear Donna's voice again, sounding gorgeous and almighty, singing "She Works Hard for the Money." I took to the dance floor but was somehow unable to muster the joy I had known only a few years before. Life had intervened. And it had brutal plans for the men under the dance floor tent.
Donna Summer produced dance floor singles, if not hits, in the years that followed, but we weren't paying attention. The night club crowds dissipated, as a silent killer plucked men away one by one. AIDS had begun its murderous march through the gay community.
The villain wasn't simply the disease in those darkest of days. It was ignorance, and the judgment that rose up from social conservatives who saw Godly retribution in the horrific deaths of our friends. And so, when Donna Summer became a born-again Christian during this period and announced she would no longer perform her early, erotically charged hit "Love to Love You, Baby," her gay audience viewed her with immediate suspicion.
An ugly rumor began. Someone claimed to have heard her make a homophobic remark during a concert appearance. Depending on who was repeating the story, she had either said AIDS was God's judgment, or that God made Adam and Eve, not Adam and Steve. The unsubstantiated rumor swirled and grew, in an environment in which gay men were particularly sensitive to ignorance and hatred. By the time Donna Summer took it all seriously enough to set the record straight, it was too late. What was left of her popularity fell victim to the social maelstrom of AIDS.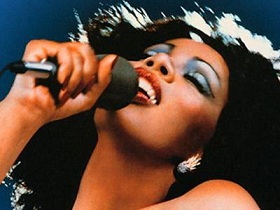 I never believed the story, and defiantly continued buying her albums, though they appeared with less regularity. Donna Summer would have only one more true hit, "This Time I Know It's for Real," which I chose to perform for my maiden appearance in drag at an AIDS benefit. The fact that during this time Donna Summer was raising money for AIDS research gained little traction among emotionally bruised and unforgiving gay men.
Today, disco may be dead, but Donna Summer's music laid the groundwork for everyone from Madonna to Lady GaGa, even if my body has found it harder to approximate the dance floor moves of my youth. But in my mind, as I blast "Dim All the Lights" in the privacy of my living room, I am young and powerful and life is making promises that are wonderful and possible.
Donna Summer is among the spirits now, joining the legions of ghosts haunting brightly colored discos from another era. She is still cooing to them, to these throngs of boisterous men, inviting them to the dance, where there is everything to celebrate and nothing to forgive.
The men are moving to the beat and laughing and holding one another. They are all beautiful, and they know it.
And they feel love.
Tags: acting, Aging, aids, culture, drag, gay, Recreation, Sexuality
Posted in Anita Mann and Acting Gigs, Books and Writings, Gay Life, Living with HIV/AIDS, My Fabulous Disease, News | 20 Comments »
Tuesday, February 7th, 2012
What if you could witness a face-to-face confrontation between a man living with HIV and the sex partner accusing him of not revealing his status? Wouldn't you like to be a fly on that wall? The fireworks could be mighty, as emotions raged between the furious accuser and the positive person trying to defend his actions. What might that meeting look like, exactly?
In this video, you're about to find out.
Amidst the highly charged emotions of the HIV criminalization debate, "sides" are developing. One side believes that those with HIV who do not tell their sex partners about their status should go to jail. Period. But others claim that there is little public health benefit to laws against non-disclosure because they discourage people from getting tested – you can't be prosecuted if you don't know your status — and there are often prosecutions in which the risk of transmission is remote or even non-existent.
But taking firmly entrenched sides helps no one. We've simply got to get educated beyond our gut reactions to these prosecutions. We all could use more understanding about HIV criminalization laws, how they are being applied, and whether or not they are truly serving the public good. It's also important that we understand the anger of those who feel they were put at risk and are seeking retribution.
A full list of HIV criminalization laws – and convictions globally (including for each of the states of the USA ) can be found at http://www.gnpplus.net/criminalisation/. To find multiple resources on what to do if one is at risk of prosecution, who to call for help, what the law is in every state, or get palm cards with links to resources, visit The Positive Justice Project.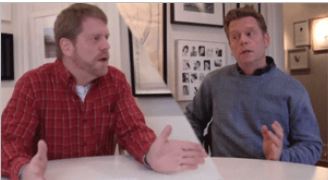 But back to the video: I couldn't help but wonder what might happen if an HIV positive man had to sit down with his accuser and explain himself. So, through the magic of some creative editing, I produced this video episode of "My Fabulous Disease" to give a voice to the opinions and feelings of both parties. You can decide if I was successful.
I used this editing technique to comic effect in the "My T-cells Could Use a Facelift" episode (the infamous video about butt padding, among other things). I've been looking for a good reason to do it again, and I thought this topic fit the format perfectly.
Thanks for watching, and please be well.
Mark
(I'm always glad when you "share" my postings with the buttons below. But this post could mean the difference between someone understanding the law — and making a mistake that could land them in jail. So I encourage you to share and re-post this one in particular. Thanks.)
Tags: aids, barebacking, criminalization, culture, politics, Sexuality
Posted in Gay Life, Living with HIV/AIDS, My Fabulous Disease, News, Prevention and Policy | 23 Comments »
Tuesday, January 31st, 2012
The mall was abuzz, with people darting in and out of stores, wrangling their kids and chatting on cell phones. I preferred it that way, because it kept Larry in a fairly calm state of quiet attention, ever vigilant as to where and when his next mortal enemy might appear.
"Hold the railing, Larry," I instructed as we stepped onto the escalator. He was still wobbly from the blood rush of spotting a confederate sticker in the parking garage and I felt protective when strolling with such a national treasure.
"How about I just lick the ass of a green monkey?" Larry replied. "If you knew the germs on these rubber banisters you'd slit your fucking wrists…" He trailed off.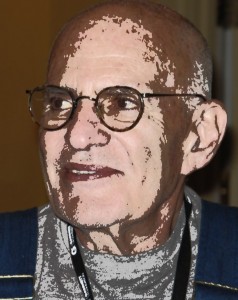 "Then hold my hand, Larry," I countered. He complied, if only so he could launch our clenched hands above our heads, as if we'd just been pronounced married or one of us had won a title match. He kept our hands there the whole flight up the escalator. When I glanced at him his eyes were years away and his lips moved quietly. A White House protest, I figured. Or perhaps a pharma demonstration.
Well, he likes this and he's calm, I thought. Maybe we can do this on the way back down.
It was hard enough getting him to the mall at all. I had arrived at his place just in time to break up an altercation between Larry and the mother of the Girl Scout from whom he had ordered eighty boxes of Thin Mints, which were presently scattered across his front porch and had suffered the wrath of Larry's ACT UP boots.
Larry had no intention of paying for the cookies, as it turns out. He was ferociously screaming that his non-payment was to help bankrupt the corporate pimps RAPING THAT LITTLE GIRL! Both the mother and the girl in question had taken refuge in their car, the girl crying hysterically about not wanting to be raped, while I managed to hold Larry back from beating their Honda with a lawn sprinkler until they made their eventual escape.
But that was, after all, fully two hours ago, and multiple indignations could befall Larry Kramer in the course of an afternoon. All things considered, we were having a lovely day.
There were minor snafus, of course. Already, a Sprint salesperson had paid dearly for his unfamiliarity with rollover minutes or the level of employee giving to needle exchange. As we passed Abercrombie & Fitch, Larry stopped in their doorway and bellowed "FAGGOTS!" again and again, for two full minutes. It might have gone on were it not for an astute customer in the Barnes & Noble, who brought over a copy of "The Normal Heart" for his signature. The gesture appeased him, then produced weeping and finally Larry's agreement to relax on a bench while I stroked his back.
"You could do with a little less drama, you know," I offered.
"Fucking murderers," he replied, but his fatigue was setting in. "Drug companies. Politicians."
"Let's not forget organ donors, sweetie. And surgeons who install livers into the bodies of old, wrung out former drug users." Larry made a dismissive, huffing sound.
"You're an apologist, Mark. You forget too much."
"You remember too much, pumpkin. Now let's check out Macy's. I need socks."
The Macy's perfume spritzer girl couldn't list the chemical compounds in "Citrus Spring," so of course Larry brought her to tears by saying it was she, and not the perfume, that smelled like a dead lab rat. He upped the ante by grabbing bottles of nail polish from the counter and splashing her in Jungle Red while screaming "the WHOLE WORLD is WATCHING!"
Then all hell broke loose.
Security arrived and found a crying, seemingly blood-soaked spritzer girl and Larry, elated at the appearance of men in uniform, dropping to his knees, continuing his chants, and then collapsing onto the floor in his best dead body position. A twittering crowd quickly formed, some of whom had followed incredulously since the scene at Abercrombie.
I considered making a chalk outline of Larry — I kept a piece in my jacket for occasions like this and it gave him such joy — but something in me snapped.
"Get up this instant, Larry," I ordered, and he opened a dead eye. The security gentlemen seemed relieved someone was taking charge of the deranged elderly man lying prone before them. "I've had enough for one day. Save it for the National Mall. World AIDS Day is coming!"
He cocked his head towards me. "What would you know about AIDS, Mark? You've never had infections! Where are your lesion scars? You still have your first fucking liver, you pretender! You lightweight!"
A woman in a nursing uniform broke through the crowd and looked back and forth between the spritzer and Larry, trying to determine who needed help most urgently. Everyone, including the sales girl, nodded in Larry's direction.
"Sir, have you fallen? Do you understand me?" she asked him.
"Fuck yes. Shame on your profession and your paralyzed inaction in the face of… of…" Larry contemplated what the woman's worst offense might be while surveying the floor around him in hopes of locating more red polish to splatter. He found none.
"Sir," she went one, not yet convinced of his stability, "who is president of the United States?"
God I wish you hadn't asked that, I thought.
"Shall we catalog them?" Larry bellowed. His second wind was now in full gale force. "First, Ronald Reagan has the blood of our brothers and sisters, too many of them, on his hands. He murdered them as sure as I'm standing here," a posture which was technically inaccurate, although Larry did allow his oratory to raise him to a kneeling position.
"I can take him from here," I interjected, and pulled Larry up and beside me. "If you'll just allow me to get him home…"
"And then Bush continued the slaughter! He treated us like shit!" came the next outcry.
The security men agreed without hesitation. "If you can take responsibility for your father and agree to exit immediately…" one of them said. I actually half laughed at their mistake, and at the irony.
"No problem," I promised, and we said our goodbyes as Larry's outbursts trailed again and we walked back to the escalators.
He took the railing without protest or remark, and that disappointed me. I kind of missed riding down with our clasped hands thrust defiantly in the air.
—————————
This is a work of fiction. I have never had the honor of meeting Mr. Kramer. Originally posted in May of 2010, I couldn't resist sharing it again. And yes, I have it on good authority that Mr. Kramer enjoyed it.
Tags: aids, culture, gay, hiv, politics, Sexuality
Posted in Books and Writings, Gay Life, Living with HIV/AIDS, My Fabulous Disease | 3 Comments »
Thursday, December 29th, 2011
This may be the defining HIV issue of our time, and it is a true test of our compassion and understanding of both HIV stigma and the law. Please read this closely.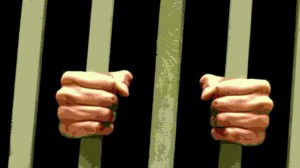 Around the country, and without leadership or guidelines from the Federal government, individual states have taken it upon themselves to draft laws that "protect" people from those of us with HIV. Whether using bio-terrorism statutes (!) or simple "assault with a deadly weapon," people with HIV who do not disclose their status to their sexual partners are risking arrest and prosecution.
You're already having a visceral response to this scenario, aren't you? You may have the vague feeling that anyone who doesn't disclose their HIV+ status to a partner probably deserves to be punished. Don't worry, you're not alone. Not only do most people support laws forbidding sex without disclosing an HIV+ status, but even a majority of gay men support such laws, and it is understandable, albeit a misinformed view, as to why.
Many of us know someone who was infected by a partner who didn't disclose their status, or even lied about it. I have friends who dated someone claiming to be negative, until they found a telltale prescription drug bottle and then discovered they had been infected. Worse yet are the news reports showing some big, scary black man who has been raping white women and infecting them with HIV. How could anyone argue against bringing these liars and malicious infectors to justice?
But the sad fact is, most prosecutions under these laws are not being imposed against those who are deliberately malicious or even criminally negligent. They are being imposed using not science, but the same ignorance, stigma, homophobia and racism that has plagued HIV/AIDS throughout the years. And well intentioned people like you and me are buying into it.
In Texas, a man is serving more than twenty years for spitting on a cop, despite the impossibility of transmitting HIV. And in the vast majority of cases against people having sex without disclosing, no transmission even occurred. In fact, whether or not there was any real risk of transmission is of little concern to prosecutors. People on medication with no viral load, for whom transmission is a remote possibility if at all, are being sentenced to jail time for not disclosing — even if they used a condom and did not transmit a thing. And the sentences are outrageous: decades of jail time in many cases.
Consider the black woman for whom disclosing her HIV status is more than a mere embarrassment; it could mean the collapse of her support network, the loss of a job or even physical danger. She is a compliant patient with no viral load, and insists her sex partner uses a condom. He somehow learns of her HIV status, calls the cops, and she is prosecuted and imprisoned. These are not fantasy scenarios, they are happening with increasing speed around the country.
The effect of these laws on public health is sobering. If those who know their status risk prosecution for not disclosing, and those who don't get tested at all can have sex without legal consequences, how does that draw people into HIV testing? As activist Sean Strub says, "Take the test and risk arrest."
The laws in some states are written so strictly that it is a legal risk for any HIV positive person to have sex at all. All the prosecutors need is to know you are HIV positive and you had sex with your accuser. If the accuser claims you didn't disclose, you're in for an uphill battle convincing a judge otherwise. You're saddled with the distasteful nature of any positive person actually having sex, and if it was gay sex, well, God help you.
Activist Sean Strub has taken this issue up as a personal crusade. I first met Sean two years ago when I produced a video blog with him discussing the issue of HIV criminalization. He took it to the United Nations AIDS Committee last month, and brought along two heartbreaking stories in the testimony of Robert Suttle and Nick Rhoades.
Please take three minutes to watch the testimony of Robert, who was jailed for six months and will be labeled a sex offender for years — it is emblazoned on his driver's license in red block letters.
And then watch Nick describe how he had protected sex with a partner, and an undetectable viral load, and by not disclosing his status he found himself in solitary confinement for months.
Sean's own testimony about people with HIV being viewed as "vectors of disease," with less rights but more responsibility to disclose, and you may view this issue quite differently than you do now.
Sean has also produced a trailer for a film he is producing, "HIV is Not a Crime," and I urge you to watch it.
I have been invited by Sean to assist him in his work for the next several weeks, and will devote the month of January to helping him establish an online resource for the issue, culminate stories of those prosecuted, and bring the maddening personal stories of those prosecuted to a broader audience.
Is your record of disclosing your status perfect? Mine isn't. I have been a compliant patient for many years and have an undetectable viral load. There has been instances in which disclosure felt unsafe, or I was in environments such as public sex clubs in which no one is asking or telling.
I don't believe I deserve to go to jail for those indiscretions. Do you?
Tags: aids, culture, gay, hiv, politics, serosorting, Sexuality, testing
Posted in Living with HIV/AIDS, My Fabulous Disease, News, Prevention and Policy | 25 Comments »
Tuesday, December 6th, 2011
Remember when we were little, and if we wanted something we simply asked for it? It felt easy. It seemed natural. And if there was really something special we had to have, there was a golden opportunity every year to ask the person who made all things possible. Santa Claus.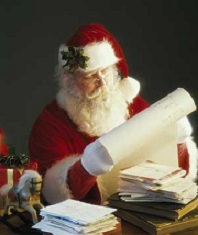 But then we got older, and life became more complex, and we were told it was better to give than to receive. Asking for what we wanted felt selfish, and many even a sign of weakness.
I wish we could look at this differently. Admitting we want something can be liberating. It acknowledges we are human, and there is grace, beauty even, in revealing our need and being vulnerable and allowing someone to help us.
Just because we don't ask for toys anymore doesn't mean we don't want anything. We want friendship. We want to be accepted. We want our health. Maybe it's asking a friend to listen, or wanting a medication with fewer side effects.
Just saying, I need this. I want to feel better. Or, I need you.
Wanting is not limited to children, my friends. But we might take a lesson from their transparency. Sometimes the answer, the help we need, the gift waiting for us, will only appear when we take a chance, when we finally have the courage to ask for what we want.
Happy holidays, and please be well.
Mark
————————————————–
(I don't think I've ever been more excited about a video blog than the one premiering here next week: The "My Fabulous Disease" Holiday Spectacular! A dozen of my relatives have come together to bring you comedy, Christmas cookies, a little drag, a visit from Santa — and some very candid feelings about loving a family member with HIV/AIDS. I hope you'll come back next week and meet the family! — Mark)
————————————————-
PLUS…
A word, if I may, about my recent posting "The Long Road Home from Relapse," which managed to break traffic records on my blog, generate amazingly supportive comments, and also became its own source of concern among some of my fellows in recovery. As a few of the comments suggested, my drug relapse was a serious event that even I may not fully appreciate just yet, much less be able to distill its lessons to my readers. Some felt that writing about it so soon after the fact seemed cavalier. I'd like to say that my actual recovery process — the work I do on a daily basis to rebuild and maintain a clean and sober life — involves many things that are completely unrelated to my writing. It is ongoing and intimate and I take it very seriously. I considered withholding the relapse from my blog, but it just felt dishonest not to talk about it. My point is, there is work ahead for me that I hold dear and will keep to myself, my sponsor and my God. As Tony Kushner writes in the last line of Angels in America, "the great work continues."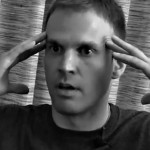 The madness continues of criminalizing those with HIV who do not (allegedly) reveal their HIV status to their partners, and new cases are piling up around the country. These include many prosecutions in which protection was used and no transmission occurred. But only now have we been able to hear the voices of those who have experienced this Kafkaesque nightmare. In his upcoming documentary "HIV is Not a Crime," AIDS activist and writer Sean Strub gives voice to the "criminals." Their stories are riveting and heartbreaking, like that of Nick Rhoades, right. You can view a terrific trailer on YouTube, and I dare you not to let it make your blood boil, positive or not. I urge you to take a look and get educated on what is becoming a defining HIV issue for our time.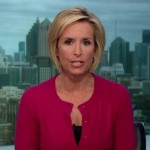 Did you catch all the media attention last week stating that people with HIV aren't taking very good care of themselves? Oh yes indeedy, the news reports, with headlines like Few in US with HIV have virus under control, and HIV Out Of Control In US Patients, seemed to suggest that it was people living with HIV who somehow haven't been doing the right thing to maintain their health. And that's a load of hooey, as my dad used to say. It turns out that the reports were misrepresenting a new CDC study showing that less than half of HIV patients have access to proper treatment. As in, not their fault. This distinction was made in an eye-opening blog posting by Housing Works, in which the actual study vs. the media reporting is clearly explained. "We are facing major budget cuts in homeless services, housing, testing and prevention," blogger Kenyon Farrow states. "These all prevent people with HIV from staying healthy and make many more people vulnerable to infection… By focusing media scrutiny on government officials, the public would be better informed about who's really 'out of control.'"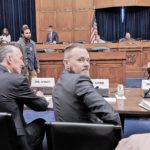 The Windy City Times continued a remarkable year-long commitment to covering AIDS this week, which is really a story in itself — a gay paper intent on maintaining visibility of the crisis in commemoration of the 30-year milestone. So I am especially excited that the paper chose to run a profile about My Fabulous Disease as part of their World AIDS Day coverage. Writer Joe Franco, intrepid journalist that he is, took the time to both interview me and actually watch most of my videos, if you can imagine. In his piece he manages to discuss AIDS, community, comedy, drug addiction and drag. In other words, it's a fair representation of what you get around here on a regular basis. My mom loved it.
Tags: culture, family, gratitude, help others, hiv, politics, recovery, Sexuality
Posted in Books and Writings, Living with HIV/AIDS, My Fabulous Disease, Prevention and Policy | 6 Comments »
Thursday, October 27th, 2011
Panama City, Florida, with its sugar sand beaches and busy tourist trade, is affectionately considered the Redneck Riviera. Folks from Alabama and its neighbor states make the trip down Highway 231 and straight into the Florida panhandle, breezing through a stretch known as Watermelon Alley, where locals sell fruit and souvenirs along the asphalt in hopes of sidetracking some of the cash the drivers have saved for their weekend adventures.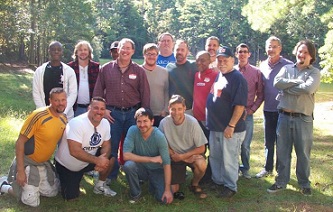 But, if you were to turn northeast from Panama City, venturing further into what could be accurately called "the sticks," you would eventually come upon the town of Vernon, home to the rustic retreat center Dogwood Acres. And it was here, deep in the woods, that I recently spent a weekend with thirty gay men from rural Florida to talk about gay community and men's health.
The participants taught me a surprising lesson that wasn't about AIDS or the state of gay rights. As deeply felt as those topics are to me, something else, something completely unexpected, came up during our time together. And it made me re-evaluate life choices of mine that go back more than thirty years.
Sponsored by Okaloosa AIDS Support & Informational Services (OASIS) and
fashioned from the ManReach retreats in Colorado, the weekend asked us all to examine what (community) meant, and how to find it even when living in rural areas, as these men do.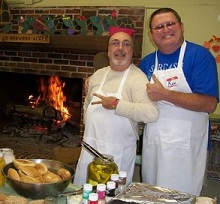 We sat in circles and shared laughs and a few tears. We hiked, ate quiche and slept in cabins of unvarnished plywood. I was invited to the event to lead one of the workshops, and was the only attendee who lives in a large metropolitan area.
I became fascinated by these out, proud, engaged gay men from towns with names like Cottondale and Chipley and Lake City, towns that require several magnifications on Mapquest before you can find them. How could they possibly feel free to be themselves, to be fulfilled, to be happy? Their answers shamed my presumptions.
"I lived in big cities," said Rick, who left one in 1985 to live on a thirty acre ranch in Altha. "I'd been diagnosed with AIDS and was given 18 months to live, and knew I wanted a different life, out of the city. I would have died there if I stayed too long." Rick and his partner grow their own vegetables, care for horses and goats, and dote upon their two pigs, Pork Chop and Lily. "It's a quiet, natural way of life," he says.
David lives in Fort Walton, and offered a simply reply to my question about feeling alone in such a small community. "Isolation can happen anywhere," he said plainly. "I'm open about being gay. I don't hide. It's those that try to hide and are not honest about themselves that people have problems with, if you ask me."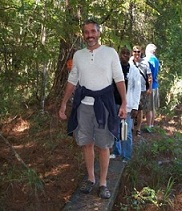 But when explaining their choice to live in small towns, one reason trumped all others. "Family is important," Marcus told me, as if he was surprised anyone could believe otherwise. "Roots are important." Marcus left his hometown of Bascom long enough to attend college in Pensecola, but returned to live on his family's peanut farm.
"This was not some kind of tradeoff for me," Marcus said. Nor was he particularly concerned about his romantic options. "You meet people in other places nearby, larger cities. But having a boyfriend isn't a priority right now. My family will always be."
"I live in my father's house," said Ken, who lives in Wellborn, "and I take care of my mother."
Mother. Family. The words sent a low current of guilt through me, bringing back memories of my last, dramatic days of living at home and how very far away my life has taken me ever since.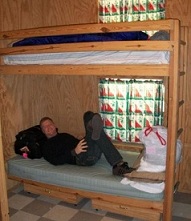 Did I leave Bossier City, Louisiana because of my life ambitions, or did I flee? The truth is a little of both. After a scandalous year of bursting out of the closet during my senior year of high school in 1978, all the gossip about me was wearing on my family. I knew I was causing some embarrassment. Only days after graduation I moved to New Orleans for college, and subsequent moves — Houston, Los Angeles — pushed me further and further away from them.
Maybe I kept a distance, geographic and otherwise, out of some deep shame, as if it would simply be better for all concerned if I stayed away. Or perhaps it was pre-emptive.
I'll leave before you tell me to leave.
Through the years I collected a patchwork of close friends, and I even adopted gay catch phrases like "we choose our own families" because maybe it's true. And then again, maybe I was comforting myself with substitutes.
When I tested HIV positive in the 1980′s, the stretches between visits grew even longer. I couldn't bear the thought of household dilemmas — Would they watch which drinking glass I used? Should I hold the baby? — so I decided to sit out those years by visiting less, even if it meant dying a thousand miles from my nearest relative.
But make no mistake about it, my exile was self imposed. Never had anyone in my family rejected me or suggested I wasn't welcome. They received my visits home enthusiastically, and with acceptance and kindness towards whatever boyfriend I brought along.
If anything, my visits were such a happy event that I wondered what my family was like when I wasn't around. Who really got along with each other, who preferred American Idol over Dancing with the Stars, that sort of thing. But when you're visiting from across the country only once a year or so, you don't get a sense of the day by day. No one ever gets annoyed or loses patience with you. And something about that always made me feel a little sad, as if I were company rather than family.
It was the rural gay men at the retreat who gave me a glimpse of what life might have been like, had I stayed. Minus the goats, of course. And the picture they painted looked simply wonderful.
As fate would have it, I left the men's retreat and flew home to Bossier City for a visit. As I write this, Mother is reading the morning paper. One of my brothers has come by to join us for coffee. I've tried to be good about loading the dishwasher and doing chores to keep Mom off her feet.
When I presented Mother with my theory about having abandoned family in order to follow my gay destiny, she dismissed it with a smile. "You had places to go," she said, "and everyone has a life to lead." It never occurred to her that her love couldn't travel whatever miles lay between us.
I haven't started to annoy her at all, unfortunately. But I do know who she wants to win the mirror ball trophy on Dancing with the Stars.
Tags: culture, family, gay, hiv, Recreation, Sexuality
Posted in Books and Writings, Family and Friends, Gay Life, Living with HIV/AIDS, My Fabulous Disease | 16 Comments »
Wednesday, October 19th, 2011
Last night I kissed a straight guy full on the lips. Then he tenderly put his arms around me and kissed me back. Tonight I'm going to do it again.
It sounds like… conquest. Or breaking a taboo. At the very least it fulfills the fantasies of many a gay man.
And it makes me wonder why.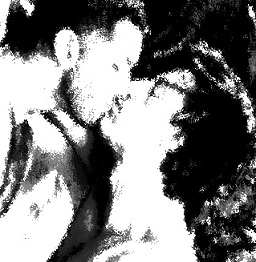 The object of my affections is a man named Travis, and he plays my lover in a play we're performing about a gay couple doomed by drug abuse.
Travis is most certainly straight, judging by the dorm room condition of his dressing area, his raunchy jokes and the effortless masculinity he possesses and that I can only approximate.
At an early rehearsal, long before any kissing would ensue, the director motioned me aside to share some surprising words.
"Let's take our time working up to the kisses," said the director. He lowered his voice a little. "Travis has never kissed a man. He's straight." It sounded like a condition.
And in a way, it was. It immediately colored how I acted around him, on stage and off. The play covers our courtship and as we rehearsed I felt another type of courtship happening. Was he watching me, thinking that's the guy I have to kiss? Was I masculine enough? Did he think I was cute? Did he even care if I was attractive or not? Was he disgusted at the thought of touching me?
Obviously he was comfortable enough to take the role. But to be honest, he was nervous and it showed. I finally got the nerve to say something about it during a break.
"So Travis…" I began. "You're straight and you've never kissed a guy I hear."
"Yeah, yeah," he said. "Sorry about that." He was actually apologizing for being straight, and I felt like doing the same thing for being gay. "I guess it's an issue for me but I'll get more comfortable. I did a nude scene with a gay guy before, but I wasn't playing gay and we didn't kiss or anything."
This man was on stage naked and found it easier than kissing a guy? I would French kiss the entire cast and crew of "Ugly Betty" before you would find me dangling uncovered on stage.
Bringing it up helped immensely. We not only joked about his "condition," but we also discussed mine: HIV. It allowed me to engage in some basic HIV prevention education with someone who might not otherwise get candid answers to his concerns. Yes, he knew you couldn't get it from kissing, but hearing it definitively made him more at ease.
We made a deal that we would start kissing when we no longer needed to hold scripts, and when that time came, I didn't hesitate. And bless him, neither did he.
It was a brief, perfectly ordinary kiss. And it was done.
Once the occasion had passed I think we both realized it was much ado about nothing. But it got me thinking about why the fact he is straight made the idea of kissing him somehow more… exciting. Why? It may be as simple as wanting what you can not have. And that's a common desire.
It's the other implications that bother me. Do I see a straight man as innately more appealing than myself? As better, as a more authentic specimen of Man? That would suggest I think of myself as less than ideal because of my sexuality.
Whatever the reasons, it's not the only preconceived ideas I had about my straight co-star. I questioned if he could pull off the gay thing. Or would something, like his macho pride or his clueless heterosexuality, prevent his performance from being "authentic."
But something happens every performance that surprises me and shames my prejudices. This lumbering straight dude who bristles when I call him "sweetheart" offstage becomes an affectionate, giving lover onstage. His eyes smile at me. He pulls me closer in our bedroom scene. He shows a sensitive, willing and playful vulnerability.
It has been an enlightening experience. I now realize how little faith I had in his talent, much less his humanity. I'm not alone. Half the cast is gay, and almost all of us play multiple roles in various sexual combinations. Between our sincere desire to understand our characters and getting to know each other, the backstage chatter runs somewhere between Dr. Phil and Jerry Springer.
We've all learned a lot. I learned that if something got in the way of portraying a gay couple on stage, it wasn't the straight man's phobias.
It was mine.
(This posting is from the December, 2007 archives, during a theater stint in my beloved Atlanta, where I will return to live in January. On another note, I thank everyone for your messages of concern and support over my recent breakup; they have sustained me during a difficult time. — Mark)
————————————————————
PLUS…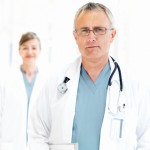 I was familiar with studies showing that attractive people tend to get favorable treatment in our society, but did you know that your likeability can affect the quality of your health care? A new posting on Klick Pharm's blog "Digital Rx" shares a study which finds this to be true. "As an educated and knowledgeable contributor to the process the e-patient must bring forward what he or she knows," says writer Brad Einarsen, "but it seems that it is important to do it in a collaborative and, for lack of a better term, friendly way."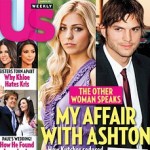 This week in pop sleaze reports, Ashton Kutcher is still fending off rumors of a tryst in a hot tub, while his wife Demi Moore showed up at her latest movie premiere looking ghastly; her stick-thin figure reignited concerns about her health and drug use. But among all the salacious reporting was a terrific article by Jennifer Morton of POZ Magazine that carried a simple question: "Dude, Where's Your Condom?" wanted to know why Ashton, according to the US Magazine story by his one night stand-er Sara Leal, engaged in what we gays call barebacking. "Quite frankly, whatever happens between Ashton Kutcher and Demi Moore is their business," writes Morton. "But if Leal's account is true and he is having unprotected sex with strangers, he's risking a whole lot more than his marriage."
Tags: acting, culture, gay, hiv, recovery, Recreation, Sexuality
Posted in Anita Mann and Acting Gigs, Books and Writings, Gay Life, Living with HIV/AIDS, My Fabulous Disease | 5 Comments »
Wednesday, October 12th, 2011
"I'm not in love with you anymore."
He said this at the dinner table as he made the first cut of his steak, a beautiful ribeye he had grilled to perfection. I put down my own knife and fork and stared at him.
"This isn't new, or else you haven't been listening," he said, a bit wary of my gaze. "You knew I wasn't happy a year ago. And we've just ignored it." He took a bite and I hated him for it, for having the digestion for this.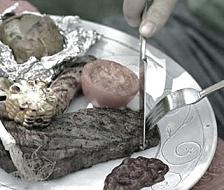 I had dropped the butter, that's how this started. I had been setting the table and I dropped the butter and it made a mess and the dogs were licking it up and he got mad. But it was an accident so I got mad too because he always seemed angry and I told him so and then I provided a litany of complaints about his moodiness and then he sat down to start eating his steak and
"Mark?"
and if I hadn't dropped the butter we wouldn't be having this conversation and I could keep pretending we were still in love with one another.
"Mark. I care about you. You know that. But this isn't working."
Twice, I wanted to say. Twice this hasn't worked. In our nine years together, we had tried this twice. The first breakup was the result of my disastrous drug abuse. During our first four years together, I became an increasingly deceitful, outrageous mess. When at long last my pitiful lies were exposed and I checked myself into a drug treatment program, he ended it.
That time, that was the bang. This steak and baked potato dinner was the whimper.
I could feel the emotion swelling inside me and didn't feel like being the first to cry, so I left the table for the bedroom. As I began heaving deep, guttural sobs I realized I was watching myself, from a distance, like a performance. I saw the way I held my body, arms wrapped tightly in a hug, knees bent from the force of the sobs. What's my motivation? I found myself wondering, still in the midst of it. Why am I crying? How do I really feel about this?
No sooner had I asked myself these questions, tears streaming, that I posed another. And it was far more manipulative.
How should I play this, exactly?
There were so many options. The shocked and devoted lover. The vindictive injured party. The delicate, recovering addict, shaken to the core by the breakup.
I indulged in this sick game of posturing for only a moment, but it was long enough for me to spot my disease on display. It was my drug addict mindset, always looking for an angle, always trying to deflect blame or skirt responsibility or come out ahead. Despite three years of sobriety, that mindset still enjoys hijacking my emotions.
Mark, I muttered, my face wet with tears, stop it. You crazy fuck.
After the first breakup, he and I didn't talk much. I moved back to Atlanta and, after some false starts, I finally got a foothold on my recovery. Life opened up again. I created My Fabulous Disease. I rediscovered my joy.
We began speaking tentatively to one another, then more often, and as I approached my first year of sobriety we finally admitted we still loved each other. It was such an unexpected turn of events, and so achingly romantic, that we both followed our hearts completely. I returned to Florida and we resumed our life together, minus my drug use and the dramatic sideshow that went with it.
And yet. And yet.
Within a year, we knew. We tried counseling, which only reopened old wounds and created new resentments. Something unspoken told us to stop the sessions, to not reach the finish line with so much misplaced anger. Instead, we coasted silently for another year, and we looked away.
The postscript had been written, like a paper holding an obituary for a movie star that will probably die soon. They're just waiting to print it.
And now, despite my philosophical approach to this, my faith in my sobriety and my gratitude for my friends, I have moments when I am crushed with fear. Being alone. Starting over. Dating. And then there's the HIV.
HIV likes giving a certain zing to relationships. It makes starting one rather tricky, what with the disclosure and the sexual negotiations and the vague fearfulness on either side. It loves ending them as well, but not always in the way you might think.
When HIV treatment drastically improved fifteen years ago, there were people celebrating the world over about their sudden renewed health and vitality. And they often marked the occasion with surprising pronouncements. "I'm going to live another thirty years," one would muse to the partner across the breakfast table, "and not with you"
Thankfully, my HIV status had no role in the breakup. But it will surely become an issue as I navigate whatever romantic life awaits me.
I dried my face and walked from the bedroom to face him again. I knew what was true, and I held on to it tightly, unwilling to play this scene for effect or advantage. And I finally grasped what an amazing, unlikely gift had been offered to me.
We should have broken up like this the first time, I realized. It should have been this way, and now it can be.
This time, I can do this gracefully.
He was sitting at the sofa and looked up to me, sadly, hopefully, and I sat down across from him. There was a moment of mutual assessment, and we saw the truce in each other's eyes. Some of the stress melted.
And we began to talk.
Tags: culture, family, gratitude, hiv, recovery, Sexuality
Posted in Books and Writings, Family and Friends, Gay Life, Living with HIV/AIDS, Meth and Recovery, My Fabulous Disease | 31 Comments »