Family and Friends
Thursday, January 19th, 2012
Even in darkness, in the bitter cold of northern Pennsylvania on a January night, the town of Milford can't help displaying its charm. I'm walking through Main Street and the shops splash warm light in my path as strolling shoppers offer smiles and salutations.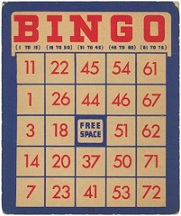 This isn't a night for shopping, however. It's Bingo Night, and I am making my way down a side street for the local church. I follow the sounds of a boisterous crowd that lead me to the fellowship hall.
The tables in the small hall are stuffed with people and the elevated sounds of good cheer reverberates throughout. Many in the crowd turn to me, the bundled up stranger, and they call out welcomes, whoever I am. Tables are littered with bowls of chili and chips and salsa.
I give a woman in an apron my ten dollars, which affords me chili, all the brownies I can eat, and a bingo card.
A chorus of cheers suddenly rings out, and there in the doorway is my host Sean Strub, not the AIDS activist of queer history but the civic pioneer who has done so much for the renovation of Milford. The cheers give way to a round of friendly applause, and Sean makes his way to me as chili and brownies and soda are enthusiastically offered him from every direction.
If these townspeople are living a Frank Capra fantasy, then Sean is their George Bailey, popular and humble, a friend to all. I keep waiting for someone to raise a toast "to the richest person I know."
It's impressive and sincere. The entire scene is imbued with the kind of openheartedness that a jaded gay man like myself hardly recognizes anymore. I'm a bit dumbstruck.
"Really, Sean?" I ask him as he finally arrives at my table. "I mean, really. Applause?"
Sean blushes and beams in equal measure, both convincingly. He steps to the head of the room to take his position calling the numbers, naturally.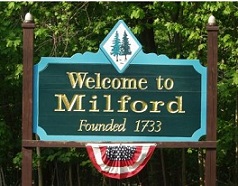 For a week I've been in Milford, Sean's idyllic town a short drive from New York City, to stay with him and work on the issue of HIV criminalization. There has been a startling rash of new prosecutions of people with HIV who did not disclose their status to sex partners. It is a topic Sean has been passionate about for years now, but only recently have people like myself paid much attention.
It's an uphill battle, not simply convincing lawmakers that these prosecutions are bad for public health because they discourage HIV testing, but because even a majority of gay men support the laws. As HIV as an issue has aged, stigma has risen. Younger gay men who find themselves infected are judged far more than were men of my generation. The shame of becoming infected "when you should know better" and the certain rejection they will face from their peers ("I'm drug and disease free, you be too") make them more likely to want to hold someone else responsible for their infection.
It's a sad blame game, fueled by vengeance and humiliation. With lawyers and jail sentences involved.
A ten year old girl, all curls and colorful hair clips, cries "bingo!" and the crowd responds enthusiastically. She approaches the prize table to select her reward with the careful discernment of a grocer choosing the most perfectly ripened fruit.
Beside me, a gay couple, one of many who split their time between careers in New York and a home in Milford, are bringing me up to speed on gay life in the bucolic town.
"There's gay dances about once a month in a hotel basement up the street," one is saying. "We even had a drag show last year." I'm skeptical of the local drag talent pool, but the couple assures me that corporate attorneys and physicians aren't the only highly skilled professionals that make weekend escapes to the serenity of Milford. "It was an all-star lineup," he continues. "Matter of fact, there's a birthday party tonight at a lounge on main street for one of the drag queens. Should be lots of fun. You should check it out! It's probably already started."
The incongruity of church bingo and a drag queen birthday is too much to resist. I surrender my bingo card to one of the kids and give a wave to Sean.
The lounge resides in the parlor of one of the town's handsome, renovated hotels, but the crowd isn't what I had hoped. A pair of men are playing pool, dividing their attentions between the table and college football skirmishes on the overhead monitors. They are clearly unaware of any drag festivities afoot, and I wasn't about to be the one to inform them.
And then, sitting at the bar with his hands folded neatly in his lap, I find evidence of another party attendee. He is a gay man of a certain age, with frosted hair and a small, sparkling package on the bar before him. It is bejeweled from the efforts of a hot glue gun and a dozen or so rhinestones.
He is sitting patiently with his offering, and I wonder of his relationship with the drag queen in question, deciding that he is a devoted fan ready to pay his respects. He appears unfazed by the nonexistent party turnout and sips from his white wine glass without care.
The gay couple from the bingo game appear, and their apologies are written across their faces. "It's okay, it's probably too early for a party anyway," I say. I'm sure the drag queen will eventually make an entrance, but something about an outrageous wig, sequins and enormous eyelashes on the scene feels as if it will spoil the natural environment. It's time to head out. I don't want to break the spell of Milford.
That spell is one of belonging, of community, of home. After a couple of months of a nomadic existence, visiting family and now Sean after my breakup and exit from Ft Lauderdale, my spirits are lifted just as my longing for my own sense of community has heightened. I see the settled, peaceful faces of the residents here and want it for myself. I know that my work with the criminalization issue is valuable, and yet I wonder if Sean knew that he was also giving me safe haven and a chance to be valued beyond our project, all in the warmth of new friends and domestic tranquility after a couple of rough months.
The more my spirits are raised, the more I know I must move on, to Atlanta, where friends and an anxious realtor await me, where my belongings are boxed and stored and ready to find their place.
I want to know that place, too. It's time to find home again.
Tags: criminalization, culture, drag, Recreation
Posted in Books and Writings, Family and Friends, Gay Life, My Fabulous Disease | 3 Comments »
Tuesday, December 13th, 2011
My mother's home here in Shreveport, Louisiana, was fraught with excitement last week. Christmas decorations littered the living room, the almond scent of cookies filled the air, and last minute phone calls and arrangements made it all feel like a major production was underway.
And there was. The event that had everyone scrambling was held on a Sunday afternoon, when siblings and extended family arrived for the taping of The 'My Fabulous Disease' Holiday Spectacular.
Now just take that in for a moment. My family was enthusiastically participating in a video about my life with HIV. And they were much more concerned with choosing a fun holiday outfit than being publicly associated with their HIV positive relative. For them, sitting down for an interview about my HIV status, well, that was the easy part. They had no problem being candid about my HIV, as you will see.
I am an extremely blessed and fortunate man.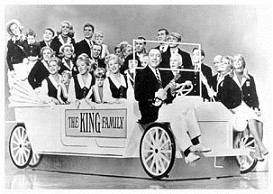 When I was young, I remember watching "The King Family" on television (right), a big happy bunch that sang really well and wore lots of matching outfits. I was starstruck, and always wondered if that King family might bear some relation to mine. And if they didn't, would they let me come be on their show anyway?
Well, today, I'm proud of my own family for displaying our dubious talents, and by going a big step further by discussing the importance of supporting those of us living with HIV/AIDS. For far too many, the difficulty in disclosing our status — or the result of doing so — has distanced them from the people they need most during times of challenge.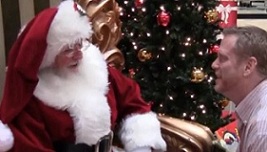 The Holiday Spectacular includes some family greetings, a cooking segment with Mom (you'll want that divine almond scent wafting through your home, too), some holiday drag, a surprise here and there, and even an appearance by the big man himself, Santa Claus.
You may remember my mother from "What it Feels Like for a Mom," a bracingly honest video created for Mother's Day. You might also remember my gay brother Dick, who made an It Gets Better video with me. He was also one of the main subjects of the award winning "Once, When We Were Heroes" posting I made for World AIDS Day several years ago. But today, you're also going to meet sisters, nieces and in-laws who have special holiday greetings just for you.
Enjoy the holiday special, my friends. I hope you'll share it with anyone that could use some holiday cheer, or needs a reminder that they are loved. And as always, please be well.
Mark
p.s. As promised in the video, here is the recipe for Mom's Christmas Cookies. I'm certain they're fantastic for your t-cells.
MOM'S CHRISTMAS TREE COOKIES
(Note: Mother uses a MIRRO Food Press, a device that must have been manufactured during the Eisenhower era, judging from the faded instruction manual she still keeps handy.
I found one on E-Bay for you
for less than four bucks, or you can use a more modern appliance, if you must. I don't guarantee the cookies will taste the same!)
Time: 10-12 minutes… Temp: 375F… Yield: 7 dozen
1 cup shortening
3/4 cup sugar
1 egg
1/8 tspn salt
1/4 tspn baking soda
1 tspn almond extract
2 1/4 cups sifted flour
Green food coloring
1. Cream shortening, adding sugar gradually
2. Add unbeaten egg, dry ingredients, flavoring, and a few drops of food coloring. Mix well.
3. Fill the cookie press and form cookies on ungreased sheet. Sprinkle with sugar and bake.
4. Frost and sprinkle something fabulous on top of them (this is Mom's provocative departure from the original recipe. That's just how she rolls.).
———————————————————-
Tags: aids, culture, drag, family, gay, gratitude, help others, hiv, recovery, Recreation
Posted in Anita Mann and Acting Gigs, Family and Friends, Gay Life, Living with HIV/AIDS, My Fabulous Disease | 21 Comments »
Tuesday, November 29th, 2011
Florida highways have lovely rest stops. You would expect that from the Turnpike, where toll booths charge a premium every so often, but the manicured picnic areas continue even as you drive further north and onto I-75.
I'm on a cement bench in a concession area, chomping down corn chips and a Mountain Dew, away from the dog walkers and the families gathered at picnic tables, when I notice that my jeans are gathered sloppily around my waistline, cinched so much tighter than before. How much smaller has my waist become in such short a time? I wonder. One inch? Two?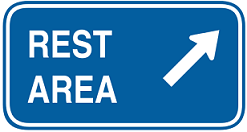 People sometimes stroll near me on their way to the restrooms, and I keep my eyes down, afraid I might look too disheveled for their comfort, or worse, that my shame might be clearly written across my face. That they might see what I've done, and return a glance of judgment or pull their children closer.
The self pitying tone of these words doesn't suit me. Pity is such a useless emotion at a time like this. Let me start again.
The drug relapse came over me like a sickness, as if I was coming down with something, slowly, over weeks. The breakup with my former partner last month in Ft Lauderdale had been cordial, and he and I continued living together while I made plans to relocate back to Atlanta. First, though, Thanksgiving would be spent with his family, as a final goodbye and a chance to show our unity — and of what remained of our broken love — during this trying time.
But my disease of addiction had already begun rearranging my thoughts, shuffling my priorities in a bid for dominance over the vigilant recovery I had practiced, proudly and successfully, for nearly three years. Small changes crept into my behavior, not about drugs precisely, but other, vaguely related habits that had once accompanied my drug use.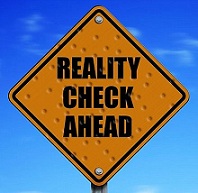 A return to the gym and a shallow fixation on my body. Smoking, a habit broken for two years, returned in secretive fits and starts. A feeling of entitlement — to do as I pleased, to eat junk or get laid — swept over me like a declaration of freedom that hid its true intentions in the fine print.
And then the clarion call became more explicit, as involuntary images of using drugs bombarded me, plaguing my sleep and my daydreams. But while my memories of life as an active addict had previously been reduced, finally, to dark and sinister snapshots of a pitiful existence, these new images were more seductive, promising euphoria, fast sex and most of all, a lurid escape from my own feelings.
When my former partner left town on business the week before Thanksgiving, the drug addict inside me made a break for it.
It's startling, really, the speed at which a recovered crystal meth addict, filled with a sense of purpose and a devotion to helping others dealing with this disease, can be transformed into a selfish liar. About as long as it takes the first, transformative rush of the drug to enter your body.
But the images that promised everything delivered nothing. Or that is, they delivered the usual package of misery that I should have expected, from my own past experiences and the many, many stories of woe I have heard from other addicts.
Those images — the real ones I witnessed during my relapse rather than the counterfeit promises with which my disease had baited me — haunt me now. I don't want to conjure them, the lesson has been received, but they roll on. Images of desperation, of blood and jeopardy and strangers with my fate in their hands.
The street crack dealer, with whom I am pleading to please return the keys he has taken from my pocket, who tells me he is going to "rent" my car for errands, who threatens me through a manic grin and all the while I am trying to convince him to please, please just give back the
You don't need to hear this. This is mine to endure and overcome. Let me start again.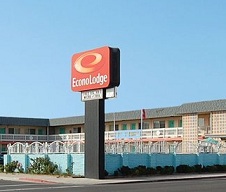 There are many motels sprinkled along the exits in Orlando, and I scouted out several before choosing one that allowed me to park directly in front of my room. With the car piled high with my belongings, I had to be sure no one would steal it. Despite the exhaustion of the previous week I slept fitfully, waking to peer out the window and survey any disturbance, fearful that my despair could multiply. The rolling stone of misfortune can gather plenty.
This long drive was unplanned, of course, the consequence of my relapse, when after days of not being where I was supposed to be and phone calls piled high with deceit, my former partner pegged my insanity and sent me a text from his business trip, asking me to leave before he returned. My disregard for our home, the dogs, and my personal safety was simply too much. A mutual friend arrived to care for the house. I would pack and leave within a day, to sit out the holidays with family in Shreveport, Louisiana, a thousand miles from Ft Lauderdale.
Even before his discovery, the awful realization of what I had done, how I had taken our gracious final days together and twisted them into something horrific, had actually spurred my relapse further, as I sought escape from my own wreckage. By the time his text appeared on my phone, the smoke was clearing, the fever had broken, but it was far too late.
The comfortable highways of Florida eventually gave way to the ruined roads of Alabama and Mississippi, badly spackled with tar, and my car rumbled with the thumpa-THUMPA-thumpa of their scarred surfaces. I wondered if the framed pictures in the trunk might break, if the towels I had wrapped them in might not be enough to
The towels. The guest room towels. They didn't really belong to me. It set off another round of worry, and I wondered if a new label might be added to my sadly recycled identity.
Drug addict. Liar. Thief.
I had turned back once already, when I had first driven onto the freeway before realizing I had his watch on my wrist, a watch I had always worn but wasn't mine. I drove back to return it, and in the hour or so I had been gone, the quiet house had abandoned any welcome for me. I placed the watch on a table and locked up again. It felt like trespassing.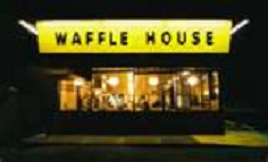 In Mobile, Alabama, I stopped again for the night and this time managed a full twelve hours of dreamless sleep. In the morning at the Waffle House, I ordered steak, eggs and hash browns, smothered and covered, and dismissed thoughts of what my trainer might think about my diet on the road.
Explaining my relapse is beyond me, beyond logic, and yet here I sit, trying to understand and explain. It maddens me, the choices I have made, and reminds me that the disease most capable of killing me isn't HIV, it is drug addiction.
But this chronicle reeks of defeat, and I am not feeling defeated today. Let me start again.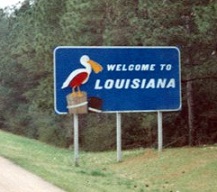 The miles upon miles of endless highway give way to Louisiana, and Shreveport finally appears on a freeway sign. I relax into the anticipated embrace of family.
My tired car pulls into Mom's driveway, and my brother — also gay and also an addict in recovery for more than a decade — greets me with an extended hug, and we begin the business of unloading the car immediately, as if to shoo away the evidence of my drive and the depressing reason for it. A guest room has been prepared, a closet cleared. For the next month, as I deal honestly with my tender wounds, this will be home.
Mother arrives from the hair salon, and her cheerful And how is my favorite redhead doing..? tells me that everything is going to be fine. She knows why I've come home, and she doesn't require a single detail.
I've already begun the business of rededicating myself to my program of recovery, and there is pride in that. There is joy, in fact, once the truth has been told and the work to rebuild can begin. Not regretting the past, even the recent past, is a difficult job, but too much time spent looking in the rear view mirror hardly bolsters me for the road ahead.
I am grateful, to have regained my footing after a few terrible days, to have survived it, to have my freedom to make better choices. And I am filled with gratitude for the friends and family who have given me a precious gift.
They let me start again.
———————————————————
(My best wishes and deepest gratitude go out to you, my friends. Thank you for your encouragement and your many kind comments. If you know someone who might benefit from this posting, who might think there isn't a solution, then please share it. Love, Mark)
———————————————————-
PLUS…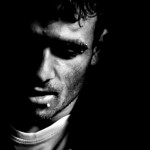 I always have strange emotions about World AIDS Day, the annual commemoration on December 1st. It makes me feel a little like a professional drag queen having to contend with Halloween. Such a torrent of voices and contributors on "my" turf! But of course, that may be the point: to be re-energized and inspired by the many voices and news stories of others who might not be speaking up otherwise, and for me to realize that HIV isn't mine alone, not by a long shot. The challenges it presents affects all of us, and calls out for the best in science, the best in our sense of community, the best of humanity itself. You'll surely find many things online that resonate with you this World AIDS Day, so let me show you something you might miss. Love Light Romania provides support to people with HIV/AIDS in one of the toughest places on earth, but they have somehow found something beautiful in the tragic story of Alex, one of their clients who shares his life in a four minutes video filled with gorgeous photography of his journey. The simplicity of this video and his matter-of-fact telling of his story captures a beautiful sadness, and I hope you'll take a look.
Tags: family, gratitude, help others, meth, recovery
Posted in Books and Writings, Family and Friends, Gay Life, Meth and Recovery, My Fabulous Disease | 57 Comments »
Tuesday, November 22nd, 2011
Soon, as many families take a seat at their Thanksgiving table, after the food is set but just before the feasting begins, a paralyzing moment will occur. What now? They'll wonder, glancing left and right. Should we pray? Uncomfortable seconds will tick by. Finally, someone will ask to be passed something and people will dig in, grateful to get on with it.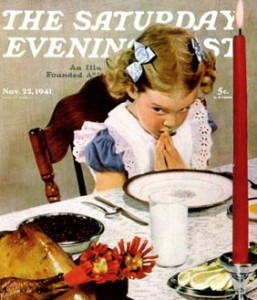 We used to pray, when I was little, when the family was young and the occasion was important and we were forced into this odd intimacy, with the mystical tones of something like church but at home. As a child the ritual was like a magic show, waiting spellbound as the secretive words were spoken.
My oldest brother Hal would pray at the dinner table with his head weighed heavily in his hands, as if he had a massive migraine or was avoiding the paparazzi. Maybe he was just embarrassed, since the act seemed so foreign and mortifying, like peeing in front of one another.
Once, Mom asked Dad to recite the Lord's Prayer at the Thanksgiving table. He started strong and then the words came more slowly, until his memory of the prayer – recited every Sunday in church services he wouldn't attend – failed him. Everyone just sat there in awkward silence, staring at our dad the heathen, until my mother finally prompted him, utilizing a Nancy Reagan whisper into his shirtsleeve.
It was about that time that prayer was discontinued at our dinner table. For a few Thanksgivings someone would suggest we all say what we were thankful for, but the practice faded. It seemed like some sort of consolation anyway. All the magic had long since been revealed.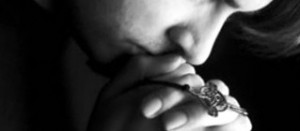 Today, my recovery from being a drug addict includes many suggestions about prayer. It's encouraged, primarily for me to exercise enough humility to acknowledge there are powers greater than myself. After years of selfish using and living on my wits alone, it's an important reminder. But that doesn't mean I do it. Pray, that is.
I've been getting by with the claim that I meditate. Just the word "meditation" has less of the religious baggage than "prayer." It feels less embarrassing, more reasonable. Maybe I'm remembering Hal, with his head buried in his hands.
I do believe that an awesome power, a god out there somewhere, is responsible for my existence and good fortune. I'm just not in the habit of chatting him up to express my appreciation or even for a passing hello. Which means, if I believe something created me, I must be a pretty ungrateful fellow.
Interesting. I'll have to meditate about this.
(This posting originally appeared on my blog on November 11, 2010. Happy Thanksgiving, everyone! — Mark)
———————————————————————-
PLUS…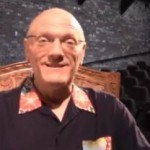 Get ready for the inspiring, entertaining, and delightfully theatrical story of Robert Darrow (right) of Shreveport, Louisiana. Robert and I were once theater munchkins together, performing in community theater productions when we were youngsters (we tap danced together as newsboys in a production of "Gypsy" in… 1973). After a stint in New York City, Robert returned to Shreveport to become the artistic director of the very theater where we once performed. So it was a delight for me to produce this brief video of Robert for TheBody.com's "Day in the Life" video series, which highlights people living with HIV and how they maintain their regimen of medications. The inspiration is in watching a man who once believed he had six months to live become an activist and AIDS community leader in a mid-sized city that desperately needed one. Curtain up!
Guess what ridiculous blogger was listed as #61 in the POZ 100, Poz Magazine's annual list of people and ideas they love about HIV? And just above Larry Kramer! I give the credit to supportive visitors like you, who spur me on to new levels of frivolity and insight. But hey, who am I to argue with Poz Magazine? "We admire his ability to tell his personal story with honesty and grace," says POZ, "and for giving us license to laugh at AIDS."
Posted in Family and Friends, Living with HIV/AIDS, My Fabulous Disease | 10 Comments »
Tuesday, November 15th, 2011
It was my distinct privilege to serve as host and M.C. for a second time on The HIV Cruise Retreat, the labor of love by openly HIV positive travel agent Paul Stalbaum of Cruise Designs Travel. Paul has become the go-to man for gay travel groups " in addition to the HIV cruise he organizes a gay cruise and even a gay bear cruise " and he says without question that the HIV cruise is nearest and dearest to him.
As Paul and my fellow co-hosts planned the cruise events over the last few months, I was amazed by the level of detail and care with which Paul approached the task. Then again, he's been actively involved in the HIV community since setting up and facilitating the earliest support groups in Ft Lauderdale nearly 30 years ago. His heart is in this.
It may seem curious that so many people living with HIV would spend their vacation time and money on an vacation alongside over 200 others living with the disease. But our common issue is inspiring and even a source of humor and fun.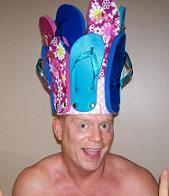 The happy vacationers come from all walks of life and across the country, and many of them hail from smaller cities where they don't have this type of fun social outlet for people with HIV. It's pure pleasure being in their company.
After an opening cocktail reception (Princess Cruise Lines accommodated our large group by giving us exclusive use of various venues around the ship), hosts Nate Klarfeld and Grover Lawlis moderated an AIDS 101 presentation for the sprinkling of cruisers who were fairly newly diagnosed.
But on to the parties! This year there were two bashes: The Mad Hatter Party, where guests were invited to get creative with their headgear (I wore a crown made entirely of flip-flops), and The Blue Party, which asked the revelers to interpret the color in any way they chose. The creativity at both did not disappoint.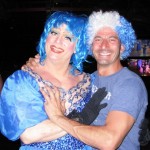 My comic alter ego Anita Mann (near right, in an odd, mutual chest grope with one of the passengers) made her Cruise Retreat debut this year, hosting The Blue Party and ensuring I would never date anyone on the ship, once they witnessed Anita in all her peculiar glory.
All sorts of fun events sprang up throughout the week, such as an improv class led by host Jonathan Goldman, who also provided mud masks for our day on the Aruba beach (a sight in itself I assure you). Paul also arranged our own excursions in each of the ports, so we could snorkel or tour bat caves as a group.
We had so much fun with our own events and yet the ship itself offered nearly nonstop entertainment " a casino, live shows, games on deck, and one of our group members even won the highly coveted Karaoke contest!
On our last day at sea I facilitated "Mark's Poz Time Machine," a multi-media review of the last 30 years of HIV. It featured images and video clips along the timeline, but relied on audience members who fleshed out the years by sharing their experiences. Thanks to their recollections and candid memories, it was a bittersweet and enlightening event. I believe so strongly in the power and importance of telling our stories and sharing our history living with this pandemic. I'm so grateful for the contributions of the attendees.
I realize how fortunate I am. So many of us are not able to take the time or devote the money for a cruise like this. It's my hope that this video blog will inspire you to seek community, in whatever way you can, and never forget that a sense of humor sure does help the journey.
After all, you don't really need a cruise ship as an occasion to wear flip-flops on your head.
As always, my friends, please be well.
Mark
Tags: aids, culture, drag, gay, gratitude, hiv, Recreation
Posted in Anita Mann and Acting Gigs, Family and Friends, Gay Life, Living with HIV/AIDS, My Fabulous Disease | 12 Comments »
Thursday, November 3rd, 2011
This is a rather personal blog video, there's no doubt about that. I'm even a little apprehensive because it doesn't offer the usual helpful tips or the "entertainment value" of my other videos. But one of my problems has always been trying to be the life of the party when I'm not feeling it. So please allow me to offer you a different Mark than you might be used to, unplugged and exposed.
The last few weeks have been tough, I won't lie to you. My nine-year relationship came to an end, and I've found myself feeling some self pity and fear " that is, when I slow down long enough to catch up with my own emotions.
My schedule has been fast and furious, and now things are even busier as I make plans related to the breakup. In January, I will return to my beloved Atlanta, where a strong support network of friends awaits me with open arms.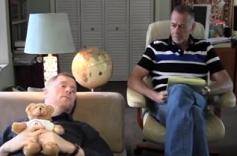 Until then, I'm lucky to have friends like David Fawcett (seated at right, in our silly video opening), who also happens to be a therapist. Everyone should have a friend who's a mental health counselor, if you ask me. David serves as one of the panel of experts at TheBody.com, as well as writing his own blog with helpful messages related to our emotional well being.
In this, the newest video episode of My Fabulous Disease, David and I sit down for a very candid talk about my fears and even some of my unhealthy thought patterns, some of which have been with me for a very long time.
Thanks for watching, my friends, and please be well.
Mark
——————————————————
PLUS…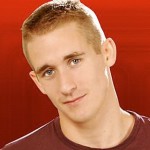 Can someone be a self-described "sex addict" porn star and also a role model? Well, I won't be nominating Mason Wyler for a GLAAD award this year, but I do appreciate the fact that he is candidly discussing his sex life as a man living with HIV. In an interview on PositiveLite.com by Bob Leahy, Wyler is casual about his newly acquired HIV status, and doesn't believe there's any connection between watching bareback porn and actually doing it (excluding, well, himself I suppose, since he admittedly likes "nasty bareback sex"). "Porn is a form of entertainment," says Wyler. "It doesn't and shouldn't have any more influence on someone's actions than say… music, movies, or video games. I think most guys participate in bareback sex in some capacity regardless of what porn they watch. We're only human."
Frank remarks like that one have won over some people. Writer Michael Burtch, in a July 2011 opinion piece, said this about the porn actor. "Mason Wyler has quickly become one of my favorite, openly HIV+ porn stars. When he writes 'I don't need someone to talk to, I need someone to fuck me' on his blog or summons up the complexities of HIV by succinctly stating 'it sucks.' I totally get where he's coming from and toast his post-AIDS sensibility."
Tags: Aging, culture, family, gay, gratitude, hiv, recovery
Posted in Family and Friends, Gay Life, Living with HIV/AIDS, Meth and Recovery, My Fabulous Disease | 19 Comments »
Thursday, October 27th, 2011
Panama City, Florida, with its sugar sand beaches and busy tourist trade, is affectionately considered the Redneck Riviera. Folks from Alabama and its neighbor states make the trip down Highway 231 and straight into the Florida panhandle, breezing through a stretch known as Watermelon Alley, where locals sell fruit and souvenirs along the asphalt in hopes of sidetracking some of the cash the drivers have saved for their weekend adventures.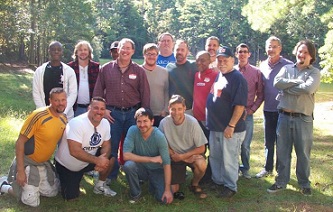 But, if you were to turn northeast from Panama City, venturing further into what could be accurately called "the sticks," you would eventually come upon the town of Vernon, home to the rustic retreat center Dogwood Acres. And it was here, deep in the woods, that I recently spent a weekend with thirty gay men from rural Florida to talk about gay community and men's health.
The participants taught me a surprising lesson that wasn't about AIDS or the state of gay rights. As deeply felt as those topics are to me, something else, something completely unexpected, came up during our time together. And it made me re-evaluate life choices of mine that go back more than thirty years.
Sponsored by Okaloosa AIDS Support & Informational Services (OASIS) and
fashioned from the ManReach retreats in Colorado, the weekend asked us all to examine what (community) meant, and how to find it even when living in rural areas, as these men do.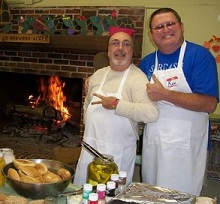 We sat in circles and shared laughs and a few tears. We hiked, ate quiche and slept in cabins of unvarnished plywood. I was invited to the event to lead one of the workshops, and was the only attendee who lives in a large metropolitan area.
I became fascinated by these out, proud, engaged gay men from towns with names like Cottondale and Chipley and Lake City, towns that require several magnifications on Mapquest before you can find them. How could they possibly feel free to be themselves, to be fulfilled, to be happy? Their answers shamed my presumptions.
"I lived in big cities," said Rick, who left one in 1985 to live on a thirty acre ranch in Altha. "I'd been diagnosed with AIDS and was given 18 months to live, and knew I wanted a different life, out of the city. I would have died there if I stayed too long." Rick and his partner grow their own vegetables, care for horses and goats, and dote upon their two pigs, Pork Chop and Lily. "It's a quiet, natural way of life," he says.
David lives in Fort Walton, and offered a simply reply to my question about feeling alone in such a small community. "Isolation can happen anywhere," he said plainly. "I'm open about being gay. I don't hide. It's those that try to hide and are not honest about themselves that people have problems with, if you ask me."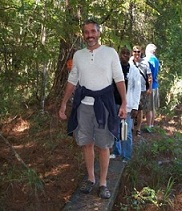 But when explaining their choice to live in small towns, one reason trumped all others. "Family is important," Marcus told me, as if he was surprised anyone could believe otherwise. "Roots are important." Marcus left his hometown of Bascom long enough to attend college in Pensecola, but returned to live on his family's peanut farm.
"This was not some kind of tradeoff for me," Marcus said. Nor was he particularly concerned about his romantic options. "You meet people in other places nearby, larger cities. But having a boyfriend isn't a priority right now. My family will always be."
"I live in my father's house," said Ken, who lives in Wellborn, "and I take care of my mother."
Mother. Family. The words sent a low current of guilt through me, bringing back memories of my last, dramatic days of living at home and how very far away my life has taken me ever since.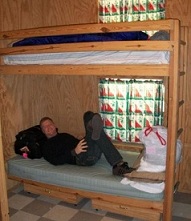 Did I leave Bossier City, Louisiana because of my life ambitions, or did I flee? The truth is a little of both. After a scandalous year of bursting out of the closet during my senior year of high school in 1978, all the gossip about me was wearing on my family. I knew I was causing some embarrassment. Only days after graduation I moved to New Orleans for college, and subsequent moves — Houston, Los Angeles — pushed me further and further away from them.
Maybe I kept a distance, geographic and otherwise, out of some deep shame, as if it would simply be better for all concerned if I stayed away. Or perhaps it was pre-emptive.
I'll leave before you tell me to leave.
Through the years I collected a patchwork of close friends, and I even adopted gay catch phrases like "we choose our own families" because maybe it's true. And then again, maybe I was comforting myself with substitutes.
When I tested HIV positive in the 1980′s, the stretches between visits grew even longer. I couldn't bear the thought of household dilemmas — Would they watch which drinking glass I used? Should I hold the baby? — so I decided to sit out those years by visiting less, even if it meant dying a thousand miles from my nearest relative.
But make no mistake about it, my exile was self imposed. Never had anyone in my family rejected me or suggested I wasn't welcome. They received my visits home enthusiastically, and with acceptance and kindness towards whatever boyfriend I brought along.
If anything, my visits were such a happy event that I wondered what my family was like when I wasn't around. Who really got along with each other, who preferred American Idol over Dancing with the Stars, that sort of thing. But when you're visiting from across the country only once a year or so, you don't get a sense of the day by day. No one ever gets annoyed or loses patience with you. And something about that always made me feel a little sad, as if I were company rather than family.
It was the rural gay men at the retreat who gave me a glimpse of what life might have been like, had I stayed. Minus the goats, of course. And the picture they painted looked simply wonderful.
As fate would have it, I left the men's retreat and flew home to Bossier City for a visit. As I write this, Mother is reading the morning paper. One of my brothers has come by to join us for coffee. I've tried to be good about loading the dishwasher and doing chores to keep Mom off her feet.
When I presented Mother with my theory about having abandoned family in order to follow my gay destiny, she dismissed it with a smile. "You had places to go," she said, "and everyone has a life to lead." It never occurred to her that her love couldn't travel whatever miles lay between us.
I haven't started to annoy her at all, unfortunately. But I do know who she wants to win the mirror ball trophy on Dancing with the Stars.
Tags: culture, family, gay, hiv, Recreation, Sexuality
Posted in Books and Writings, Family and Friends, Gay Life, Living with HIV/AIDS, My Fabulous Disease | 16 Comments »
Wednesday, October 12th, 2011
"I'm not in love with you anymore."
He said this at the dinner table as he made the first cut of his steak, a beautiful ribeye he had grilled to perfection. I put down my own knife and fork and stared at him.
"This isn't new, or else you haven't been listening," he said, a bit wary of my gaze. "You knew I wasn't happy a year ago. And we've just ignored it." He took a bite and I hated him for it, for having the digestion for this.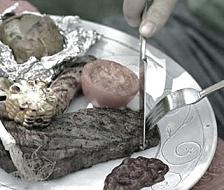 I had dropped the butter, that's how this started. I had been setting the table and I dropped the butter and it made a mess and the dogs were licking it up and he got mad. But it was an accident so I got mad too because he always seemed angry and I told him so and then I provided a litany of complaints about his moodiness and then he sat down to start eating his steak and
"Mark?"
and if I hadn't dropped the butter we wouldn't be having this conversation and I could keep pretending we were still in love with one another.
"Mark. I care about you. You know that. But this isn't working."
Twice, I wanted to say. Twice this hasn't worked. In our nine years together, we had tried this twice. The first breakup was the result of my disastrous drug abuse. During our first four years together, I became an increasingly deceitful, outrageous mess. When at long last my pitiful lies were exposed and I checked myself into a drug treatment program, he ended it.
That time, that was the bang. This steak and baked potato dinner was the whimper.
I could feel the emotion swelling inside me and didn't feel like being the first to cry, so I left the table for the bedroom. As I began heaving deep, guttural sobs I realized I was watching myself, from a distance, like a performance. I saw the way I held my body, arms wrapped tightly in a hug, knees bent from the force of the sobs. What's my motivation? I found myself wondering, still in the midst of it. Why am I crying? How do I really feel about this?
No sooner had I asked myself these questions, tears streaming, that I posed another. And it was far more manipulative.
How should I play this, exactly?
There were so many options. The shocked and devoted lover. The vindictive injured party. The delicate, recovering addict, shaken to the core by the breakup.
I indulged in this sick game of posturing for only a moment, but it was long enough for me to spot my disease on display. It was my drug addict mindset, always looking for an angle, always trying to deflect blame or skirt responsibility or come out ahead. Despite three years of sobriety, that mindset still enjoys hijacking my emotions.
Mark, I muttered, my face wet with tears, stop it. You crazy fuck.
After the first breakup, he and I didn't talk much. I moved back to Atlanta and, after some false starts, I finally got a foothold on my recovery. Life opened up again. I created My Fabulous Disease. I rediscovered my joy.
We began speaking tentatively to one another, then more often, and as I approached my first year of sobriety we finally admitted we still loved each other. It was such an unexpected turn of events, and so achingly romantic, that we both followed our hearts completely. I returned to Florida and we resumed our life together, minus my drug use and the dramatic sideshow that went with it.
And yet. And yet.
Within a year, we knew. We tried counseling, which only reopened old wounds and created new resentments. Something unspoken told us to stop the sessions, to not reach the finish line with so much misplaced anger. Instead, we coasted silently for another year, and we looked away.
The postscript had been written, like a paper holding an obituary for a movie star that will probably die soon. They're just waiting to print it.
And now, despite my philosophical approach to this, my faith in my sobriety and my gratitude for my friends, I have moments when I am crushed with fear. Being alone. Starting over. Dating. And then there's the HIV.
HIV likes giving a certain zing to relationships. It makes starting one rather tricky, what with the disclosure and the sexual negotiations and the vague fearfulness on either side. It loves ending them as well, but not always in the way you might think.
When HIV treatment drastically improved fifteen years ago, there were people celebrating the world over about their sudden renewed health and vitality. And they often marked the occasion with surprising pronouncements. "I'm going to live another thirty years," one would muse to the partner across the breakfast table, "and not with you"
Thankfully, my HIV status had no role in the breakup. But it will surely become an issue as I navigate whatever romantic life awaits me.
I dried my face and walked from the bedroom to face him again. I knew what was true, and I held on to it tightly, unwilling to play this scene for effect or advantage. And I finally grasped what an amazing, unlikely gift had been offered to me.
We should have broken up like this the first time, I realized. It should have been this way, and now it can be.
This time, I can do this gracefully.
He was sitting at the sofa and looked up to me, sadly, hopefully, and I sat down across from him. There was a moment of mutual assessment, and we saw the truce in each other's eyes. Some of the stress melted.
And we began to talk.
Tags: culture, family, gratitude, hiv, recovery, Sexuality
Posted in Books and Writings, Family and Friends, Gay Life, Living with HIV/AIDS, Meth and Recovery, My Fabulous Disease | 31 Comments »
Tuesday, October 4th, 2011
During the first year of producing my blog videos back in early 2009, it occurred to me how much of my health and happiness was the result of having a solid support network. I wanted to find a way of showing this through my blog, and the result would be two video episodes that remain a true highlight of My Fabulous Disease.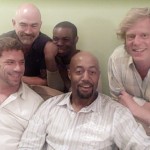 What might it be like, I wondered, if I invited some friends living with HIV over to my place and the video chronicled our evening together? Was there value in showing our support and friendship? My cinema verite experiment could be inspiring… or a complete bore.
I needn't have worried. When Craig, Eric, James and Antron arrived for dinner, they plunged into the evening with startling honesty and affection for one another. While my BFF Charles worked the camera (the man is a saint; he didn't eat at the table with us so it wouldn't intrude on the filming), the five of us let down our guards and shared on a variety of topics.
We talked about our mothers, and how and when we disclosed to family and friends. We talked about dating, and loneliness, and what we tell people who have just tested positive.
When "You Gotta Have Friends" was posted on TheBody.com on April 22, 2009, it became my most popular episode to date and received a flurry of comments from across the globe. So many people loved seeing a group of men with HIV supporting one another and having that level of honesty. For many viewers, simply seeing friends with HIV living happily was an inspiration.
They loved doe-eyed Antron, the 23 year old with the heartbreaking story of his mother's reaction to learning his status. They left comments about the tattooed, sexy James, and his candid stories of sex and disclosure. Viewers loved the philosophical Craig, and his moving description of his mother's face the moment he revealed his status, and equally, how Eric created his "HIV Team" of physicians and family to combat his disease.
As for me, I look back at this episode and wish my video editing skills were as honed as they are now, and I regret filming when my face was swollen from my initial facial filler treatment (I look like I'm welcoming you to Munchkin land). But I couldn't have been more thrilled with the response to the video and knew that I would have to produce another episode with this amazing group.
That would happen a year later, when "The Real Poz Guys of Atlanta" was posted on TheBody.com on February 23, 2010. This time we skipped dinner and went directly to dessert, as I taught my friends how to bake my legendary brownies. Then we sat by the fire for a conversation even more intense than our last, sharing about partners lost to AIDS, our sex lives and what constituted "acting out," and even a round of show and tell, as each of us brought something of meaning to our lives with HIV.
There's no doubt that I will do another episode with my friends again sometime, but I wanted to update you on their lives as they are today.
Eric, who famously declined to discuss his status with most people because "I'm Southern. We don't talk about such things," reports that his life is getting even healthier. "I quit smoking after 32 years on tobacco, I joined a gym, I got a trainer, and I have a new consciousness on eating," he says. "At this rate, I'm going to live forever."
Eric is also glad that his Mom remains one of his biggest supporters. But that wasn't meant to be for Craig, who has lost the mother he so lovingly described in our first episode. "I am still recovering from that ongoing blow and the indescribable loss" Craig told me. "She was one of my best friends and it is still hard to really accept life without her in it." Craig continues his work as a leading voice for gay men of color and HIV prevention.
The grief is something Eric can relate to, considering the loss of his partner Maxwell, about whom he shared in the second episode. "I don't want to forget him," Eric says now. "It's not really sadness, but more a sense of him that stays with me."
Antron has stopped writing in the black journals he brought to show and tell, and uses his laptop these days. That will come in handy for the young writer, who has a new project consisting of poems, short stories and rumination entitled Ayo: Lost and Found.
The advice that Craig had for Antron to carefully consider "who he lets into his life, and into his bedroom" hasn't been lost on Antron, who tells me, "I have a deeper responsibility to value myself more and form a beautiful relationship with me first before pursuing any one." He is planning to move to New York in January, and maintains a blog for his writing.
The dating life that James was negotiating in both video episodes has slowed, and for some challenging reasons. "I seem to have developed a fear of discussing my HIV and HepB status with potential dates," he says. "I'm back on interferon for another 48 week treatment."
The grueling treatment hasn't affected his work as a massage therapist so far, but James is vigilant about the potential effect on his recovery from drug addiction. "Friends are so important right now, making sure I don't isolate and relapse like I did during the last interferon treatment. I am blessed to have some really great friends."
And that sentiment is really what this project was about for me. The healing grace of our friends, and how that support comes in handy during trying times.
Do you have a strong circle of friends who know your status or otherwise have your back? I'd love to hear some of your experiences and what you might advise someone who is considering whether or not to disclose their status to their social circle.
In the meantime, my dear friends, please be well.
Mark
Tags: culture, family, gay, help others, hiv, physician, recovery, Recreation, Sexuality
Posted in Family and Friends, Gay Life, Living with HIV/AIDS, Meth and Recovery, My Fabulous Disease | 4 Comments »
Tuesday, September 20th, 2011
According to family lore, my arrival at birth with a full head of orange hair was met with shock and awe. My five older siblings ran the gamut from blond to dark brown, but they otherwise lacked my peculiar genetic mutation. Although the hospital nursery staff was abuzz with delight, my own family debated whether the color would last while they double checked the identification tags.
It lasted. In fact, the color bloomed like a Van Gogh painting. Before long I would learn the price of being different — and how intense childhood ridicule can be.
Look, it's Freckle Face Strawberry! Howdy Doody. Bozo. Opie. I didn't know whether to chop off my hair or hide underneath it. Only little old ladies and a few teachers seemed to appreciate it, but their cooing and stroking — they always needed to touch it, like a lucky charm — never endeared me to the bullies at school.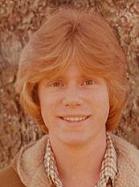 When puberty hit and the startling orange hue crept further down my torso I was beyond mortified. How could my body play such a cruel joke? Did this adolescent sissy really need another reason to be kicked and taunted? I actually made it through two years of junior high gym class without once taking a shower, usually by fiddling around at my locker — folding and arranging my clothes, feigning trouble with my combination lock — until it was safe to get dressed.
When I came bursting from the closet while in high school, I managed to finally celebrate my red hair along with my sexuality, and reveled in both. I mastered every hair product known to man, blow drying and spraying my head into a Farrah Fawcett extravaganza before a night out at the local gay bar. I discovered the men who loved redheads, and at last, I'd found the ideal purpose for the trait that once humiliated me.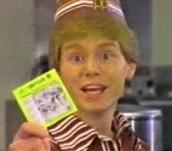 It even became crucial to my vocation, during a brief stint in my twenties in television commercials. Casting directors saw dollar signs on my head, and I became the freckled pitchman for everything from McDonalds to Popeye's to Barq's root beer. I treated my hair as a gay Samson might, with the latest gels and shampoos and conditioners, and in return it made me money and got me laid.
Whatever I became through the years, this single aspect of my identity pre-dated everything. Before the writer, before the AIDS activist and the drug addict and the actor and the childhood sissy, I was a redhead. From the very womb.
And then, not quite. Sometime in my thirties, the color began to slowly drain from my scalp. The orange and reds eventually surrendered to a strawberry blond, and even those tones became weaker, like watering down a pitcher of Kool-Aid, as my fiftieth year approached.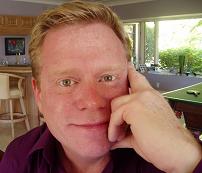 It must sound ridiculous, but I felt the loss deeply. We had been through so much together, my red hair and I.
I tried to take heart in having, whatever the color, a full, thick head of healthy hair, guaranteed for life by the family gene pool. That is, until a few months ago, when I stood in the shower and felt strands of hair sliding down my face, in a massive march from my head to the drain. After decades taking HIV medications, I had begun a new treatment regimen and its woeful side effects were ruthless and immediate. Within weeks my hair was thinner, dulled and brittle to the touch.
One of my private, most selfish fears has been realized. I have AIDS Hair.
But while removing clumps from the shower drain is a jolt to my vanity, it isn't the trauma it might have been. After living with HIV for nearly thirty years, I've witnessed how creative it can be in its cruelty, down to the slightest of indignities. The sudden damage to my hair has been worrisome, I'll admit, but part of me knows that it had long since served its purpose. There is something correct, even poetic, in this twilight of the redhead.
Years ago, as I began rebuilding my life after years of drug addiction, my therapist made a withering observation. "You've got no second act, Mark," he said after one of my self-absorbed ramblings. "You make a nice first impression. But then what? Not much."
The work that I've done in the years since his pronouncement have taught me the value of more important traits, of lending a hand or paying attention to friends or standing up for our community. And this evolution appears to have swept away one of my most stubborn sources of willful pride.
The last decade has given me the gift of other, more meaningful assets. They lie beneath, away from the gaze of strangers and first impressions.
My best features are now visible only to those who really know me. And they are just beautiful.
Mark
—————————————–
PLUS…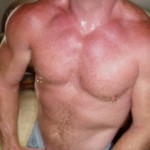 Sometimes I blurt out a blog posting that belies my supposed serenity and enlightenment, like the rant I posted on The Bilerico Project ("For God's Sake, Put Your Shirt On") about gay guys who can't seem to keep their clothes on when posting pictures on mainstream social media sites like Facebook. Pecs and traps and biceps? On glorious display. The friends who are beside them in the photo? Cropped out. Guys will even chop off their own faces, as not to distract from the wonder that is their abs (and, as we all know, it's not the friends you keep, but the abs you maintain). Anyway, I had some fun calling them out about it, and the comments have been kind. Well, except for the twenty-something that claimed I was just jealous I wasn't sleeping with young hotties. Umm, ouch.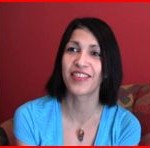 My favorite HIV/AIDS online resource, TheBody.com, has just opened a brand new section on the importance of drug adherence and tips on maintaining your regimen. As part of it, I was asked to produce some short "Day in the Life" videos of people living with HIV and how they fit their pills into their schedule. It was terrific to produce a video about Damaries Cruz of south Florida (right), who shares her misgivings about starting therapy at all, and her collaborative relationship with her physician. And the story of Tree Alexander is an inspiration, as he works to maintain his treatment regimen even during a period of homelessness. The reaction of his large family to his HIV diagnosis was wonderful and astounding: they threw him a "stay healthy" party!
Tags: acting, Aging, culture, family, gay, gratitude, help others, hiv, meth, recovery
Posted in Family and Friends, Gay Life, Living with HIV/AIDS, Meth and Recovery, My Fabulous Disease | 11 Comments »