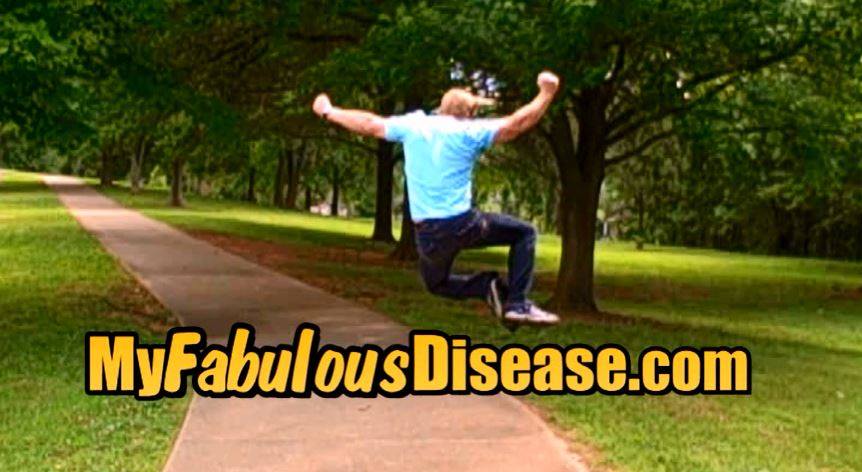 The 2020 GLAAD Award for Outstanding Blog has been awarded to My Fabulous Disease. The GLAAD Awards were established in 1990 to recognize "outstanding representations of the LGBTQ community in media."
Long-term HIV survivor and activist Mark S. King produces all content for the blog, which uses the tagline, "He's an HIV-positive gay man in recovery from addiction. What's not to love?" The 2020 nomination was the fifth consecutive nomination for My Fabulous Disease and its first win.
Mark S. King's statement on the GLAAD Award:
"I accept this honor with great humility and a lot of sashaying around my living room. Meaning, more sashaying than usual.

I have been living with HIV for more than 35 years.  Long-term survivors are the wounded elders of our tribe. We are the storytellers of an epic tale of courage and humanity. I am so gratified to know that GLAAD has been listening.

This proud moment is shared with my husband, Michael Mitchell, who is both the heart and the brains of our marriage, and with my older gay brother, Richard King. Richard faced the worst of the AIDS crisis before I did. He triumphed over addiction before I did. He showed me the kind of man I could be, because he was that kind of man first.

This award comes as our country faces a reckoning on systemic racism. White supremacy permeates every aspect of our LGBTQ institutions, our HIV advocacy arenas, and even our awards ceremonies. I still have a lot to learn. We must all find opportunities to listen to, and lift up, Black voices. That challenge is energizing my work right now."
Earlier this year, Mark S. King was named 'LGBTQ Journalist of the Year' by the national association NLGJA. He is the author of the memoir, A Place Like This, about his years in Los Angeles during the dawn of the AIDS epidemic.
The #GLAADawards for Outstanding Blog goes to… @MyFabDisease. Congratulations Mark! pic.twitter.com/4onGOXdpTj

— GLAAD (@glaad) July 30, 2020
The other GLAAD nominees for Outstanding Blog were Gays with Kids, Joe My God, Pittsburgh Lesbian Correspondents, and Transgriot. Blogs are truly independent, individually-curated sites that typically present a single issue or point of view.
GLAAD was founded in 1985 by a group of LGBTQ activists who objected to homophobic and stigmatizing language used in HIV/AIDS reporting. Those founders included gay activist and film historian Vito Russo, who died of AIDS-related causes in 1990.
Comments