Meth and Recovery
Thursday, November 3rd, 2011
This is a rather personal blog video, there's no doubt about that. I'm even a little apprehensive because it doesn't offer the usual helpful tips or the "entertainment value" of my other videos. But one of my problems has always been trying to be the life of the party when I'm not feeling it. So please allow me to offer you a different Mark than you might be used to, unplugged and exposed.
The last few weeks have been tough, I won't lie to you. My nine-year relationship came to an end, and I've found myself feeling some self pity and fear " that is, when I slow down long enough to catch up with my own emotions.
My schedule has been fast and furious, and now things are even busier as I make plans related to the breakup. In January, I will return to my beloved Atlanta, where a strong support network of friends awaits me with open arms.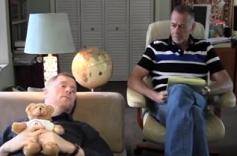 Until then, I'm lucky to have friends like David Fawcett (seated at right, in our silly video opening), who also happens to be a therapist. Everyone should have a friend who's a mental health counselor, if you ask me. David serves as one of the panel of experts at TheBody.com, as well as writing his own blog with helpful messages related to our emotional well being.
In this, the newest video episode of My Fabulous Disease, David and I sit down for a very candid talk about my fears and even some of my unhealthy thought patterns, some of which have been with me for a very long time.
Thanks for watching, my friends, and please be well.
Mark
——————————————————
PLUS…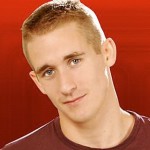 Can someone be a self-described "sex addict" porn star and also a role model? Well, I won't be nominating Mason Wyler for a GLAAD award this year, but I do appreciate the fact that he is candidly discussing his sex life as a man living with HIV. In an interview on PositiveLite.com by Bob Leahy, Wyler is casual about his newly acquired HIV status, and doesn't believe there's any connection between watching bareback porn and actually doing it (excluding, well, himself I suppose, since he admittedly likes "nasty bareback sex"). "Porn is a form of entertainment," says Wyler. "It doesn't and shouldn't have any more influence on someone's actions than say… music, movies, or video games. I think most guys participate in bareback sex in some capacity regardless of what porn they watch. We're only human."
Frank remarks like that one have won over some people. Writer Michael Burtch, in a July 2011 opinion piece, said this about the porn actor. "Mason Wyler has quickly become one of my favorite, openly HIV+ porn stars. When he writes 'I don't need someone to talk to, I need someone to fuck me' on his blog or summons up the complexities of HIV by succinctly stating 'it sucks.' I totally get where he's coming from and toast his post-AIDS sensibility."
Tags: Aging, culture, family, gay, gratitude, hiv, recovery
Posted in Family and Friends, Gay Life, Living with HIV/AIDS, Meth and Recovery, My Fabulous Disease | 19 Comments »
Wednesday, October 12th, 2011
"I'm not in love with you anymore."
He said this at the dinner table as he made the first cut of his steak, a beautiful ribeye he had grilled to perfection. I put down my own knife and fork and stared at him.
"This isn't new, or else you haven't been listening," he said, a bit wary of my gaze. "You knew I wasn't happy a year ago. And we've just ignored it." He took a bite and I hated him for it, for having the digestion for this.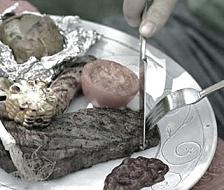 I had dropped the butter, that's how this started. I had been setting the table and I dropped the butter and it made a mess and the dogs were licking it up and he got mad. But it was an accident so I got mad too because he always seemed angry and I told him so and then I provided a litany of complaints about his moodiness and then he sat down to start eating his steak and
"Mark?"
and if I hadn't dropped the butter we wouldn't be having this conversation and I could keep pretending we were still in love with one another.
"Mark. I care about you. You know that. But this isn't working."
Twice, I wanted to say. Twice this hasn't worked. In our nine years together, we had tried this twice. The first breakup was the result of my disastrous drug abuse. During our first four years together, I became an increasingly deceitful, outrageous mess. When at long last my pitiful lies were exposed and I checked myself into a drug treatment program, he ended it.
That time, that was the bang. This steak and baked potato dinner was the whimper.
I could feel the emotion swelling inside me and didn't feel like being the first to cry, so I left the table for the bedroom. As I began heaving deep, guttural sobs I realized I was watching myself, from a distance, like a performance. I saw the way I held my body, arms wrapped tightly in a hug, knees bent from the force of the sobs. What's my motivation? I found myself wondering, still in the midst of it. Why am I crying? How do I really feel about this?
No sooner had I asked myself these questions, tears streaming, that I posed another. And it was far more manipulative.
How should I play this, exactly?
There were so many options. The shocked and devoted lover. The vindictive injured party. The delicate, recovering addict, shaken to the core by the breakup.
I indulged in this sick game of posturing for only a moment, but it was long enough for me to spot my disease on display. It was my drug addict mindset, always looking for an angle, always trying to deflect blame or skirt responsibility or come out ahead. Despite three years of sobriety, that mindset still enjoys hijacking my emotions.
Mark, I muttered, my face wet with tears, stop it. You crazy fuck.
After the first breakup, he and I didn't talk much. I moved back to Atlanta and, after some false starts, I finally got a foothold on my recovery. Life opened up again. I created My Fabulous Disease. I rediscovered my joy.
We began speaking tentatively to one another, then more often, and as I approached my first year of sobriety we finally admitted we still loved each other. It was such an unexpected turn of events, and so achingly romantic, that we both followed our hearts completely. I returned to Florida and we resumed our life together, minus my drug use and the dramatic sideshow that went with it.
And yet. And yet.
Within a year, we knew. We tried counseling, which only reopened old wounds and created new resentments. Something unspoken told us to stop the sessions, to not reach the finish line with so much misplaced anger. Instead, we coasted silently for another year, and we looked away.
The postscript had been written, like a paper holding an obituary for a movie star that will probably die soon. They're just waiting to print it.
And now, despite my philosophical approach to this, my faith in my sobriety and my gratitude for my friends, I have moments when I am crushed with fear. Being alone. Starting over. Dating. And then there's the HIV.
HIV likes giving a certain zing to relationships. It makes starting one rather tricky, what with the disclosure and the sexual negotiations and the vague fearfulness on either side. It loves ending them as well, but not always in the way you might think.
When HIV treatment drastically improved fifteen years ago, there were people celebrating the world over about their sudden renewed health and vitality. And they often marked the occasion with surprising pronouncements. "I'm going to live another thirty years," one would muse to the partner across the breakfast table, "and not with you"
Thankfully, my HIV status had no role in the breakup. But it will surely become an issue as I navigate whatever romantic life awaits me.
I dried my face and walked from the bedroom to face him again. I knew what was true, and I held on to it tightly, unwilling to play this scene for effect or advantage. And I finally grasped what an amazing, unlikely gift had been offered to me.
We should have broken up like this the first time, I realized. It should have been this way, and now it can be.
This time, I can do this gracefully.
He was sitting at the sofa and looked up to me, sadly, hopefully, and I sat down across from him. There was a moment of mutual assessment, and we saw the truce in each other's eyes. Some of the stress melted.
And we began to talk.
Tags: culture, family, gratitude, hiv, recovery, Sexuality
Posted in Books and Writings, Family and Friends, Gay Life, Living with HIV/AIDS, Meth and Recovery, My Fabulous Disease | 31 Comments »
Tuesday, October 4th, 2011
During the first year of producing my blog videos back in early 2009, it occurred to me how much of my health and happiness was the result of having a solid support network. I wanted to find a way of showing this through my blog, and the result would be two video episodes that remain a true highlight of My Fabulous Disease.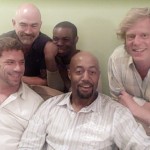 What might it be like, I wondered, if I invited some friends living with HIV over to my place and the video chronicled our evening together? Was there value in showing our support and friendship? My cinema verite experiment could be inspiring… or a complete bore.
I needn't have worried. When Craig, Eric, James and Antron arrived for dinner, they plunged into the evening with startling honesty and affection for one another. While my BFF Charles worked the camera (the man is a saint; he didn't eat at the table with us so it wouldn't intrude on the filming), the five of us let down our guards and shared on a variety of topics.
We talked about our mothers, and how and when we disclosed to family and friends. We talked about dating, and loneliness, and what we tell people who have just tested positive.
When "You Gotta Have Friends" was posted on TheBody.com on April 22, 2009, it became my most popular episode to date and received a flurry of comments from across the globe. So many people loved seeing a group of men with HIV supporting one another and having that level of honesty. For many viewers, simply seeing friends with HIV living happily was an inspiration.
They loved doe-eyed Antron, the 23 year old with the heartbreaking story of his mother's reaction to learning his status. They left comments about the tattooed, sexy James, and his candid stories of sex and disclosure. Viewers loved the philosophical Craig, and his moving description of his mother's face the moment he revealed his status, and equally, how Eric created his "HIV Team" of physicians and family to combat his disease.
As for me, I look back at this episode and wish my video editing skills were as honed as they are now, and I regret filming when my face was swollen from my initial facial filler treatment (I look like I'm welcoming you to Munchkin land). But I couldn't have been more thrilled with the response to the video and knew that I would have to produce another episode with this amazing group.
That would happen a year later, when "The Real Poz Guys of Atlanta" was posted on TheBody.com on February 23, 2010. This time we skipped dinner and went directly to dessert, as I taught my friends how to bake my legendary brownies. Then we sat by the fire for a conversation even more intense than our last, sharing about partners lost to AIDS, our sex lives and what constituted "acting out," and even a round of show and tell, as each of us brought something of meaning to our lives with HIV.
There's no doubt that I will do another episode with my friends again sometime, but I wanted to update you on their lives as they are today.
Eric, who famously declined to discuss his status with most people because "I'm Southern. We don't talk about such things," reports that his life is getting even healthier. "I quit smoking after 32 years on tobacco, I joined a gym, I got a trainer, and I have a new consciousness on eating," he says. "At this rate, I'm going to live forever."
Eric is also glad that his Mom remains one of his biggest supporters. But that wasn't meant to be for Craig, who has lost the mother he so lovingly described in our first episode. "I am still recovering from that ongoing blow and the indescribable loss" Craig told me. "She was one of my best friends and it is still hard to really accept life without her in it." Craig continues his work as a leading voice for gay men of color and HIV prevention.
The grief is something Eric can relate to, considering the loss of his partner Maxwell, about whom he shared in the second episode. "I don't want to forget him," Eric says now. "It's not really sadness, but more a sense of him that stays with me."
Antron has stopped writing in the black journals he brought to show and tell, and uses his laptop these days. That will come in handy for the young writer, who has a new project consisting of poems, short stories and rumination entitled Ayo: Lost and Found.
The advice that Craig had for Antron to carefully consider "who he lets into his life, and into his bedroom" hasn't been lost on Antron, who tells me, "I have a deeper responsibility to value myself more and form a beautiful relationship with me first before pursuing any one." He is planning to move to New York in January, and maintains a blog for his writing.
The dating life that James was negotiating in both video episodes has slowed, and for some challenging reasons. "I seem to have developed a fear of discussing my HIV and HepB status with potential dates," he says. "I'm back on interferon for another 48 week treatment."
The grueling treatment hasn't affected his work as a massage therapist so far, but James is vigilant about the potential effect on his recovery from drug addiction. "Friends are so important right now, making sure I don't isolate and relapse like I did during the last interferon treatment. I am blessed to have some really great friends."
And that sentiment is really what this project was about for me. The healing grace of our friends, and how that support comes in handy during trying times.
Do you have a strong circle of friends who know your status or otherwise have your back? I'd love to hear some of your experiences and what you might advise someone who is considering whether or not to disclose their status to their social circle.
In the meantime, my dear friends, please be well.
Mark
Tags: culture, family, gay, help others, hiv, physician, recovery, Recreation, Sexuality
Posted in Family and Friends, Gay Life, Living with HIV/AIDS, Meth and Recovery, My Fabulous Disease | 4 Comments »
Tuesday, September 20th, 2011
According to family lore, my arrival at birth with a full head of orange hair was met with shock and awe. My five older siblings ran the gamut from blond to dark brown, but they otherwise lacked my peculiar genetic mutation. Although the hospital nursery staff was abuzz with delight, my own family debated whether the color would last while they double checked the identification tags.
It lasted. In fact, the color bloomed like a Van Gogh painting. Before long I would learn the price of being different — and how intense childhood ridicule can be.
Look, it's Freckle Face Strawberry! Howdy Doody. Bozo. Opie. I didn't know whether to chop off my hair or hide underneath it. Only little old ladies and a few teachers seemed to appreciate it, but their cooing and stroking — they always needed to touch it, like a lucky charm — never endeared me to the bullies at school.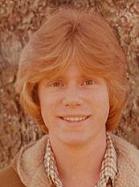 When puberty hit and the startling orange hue crept further down my torso I was beyond mortified. How could my body play such a cruel joke? Did this adolescent sissy really need another reason to be kicked and taunted? I actually made it through two years of junior high gym class without once taking a shower, usually by fiddling around at my locker — folding and arranging my clothes, feigning trouble with my combination lock — until it was safe to get dressed.
When I came bursting from the closet while in high school, I managed to finally celebrate my red hair along with my sexuality, and reveled in both. I mastered every hair product known to man, blow drying and spraying my head into a Farrah Fawcett extravaganza before a night out at the local gay bar. I discovered the men who loved redheads, and at last, I'd found the ideal purpose for the trait that once humiliated me.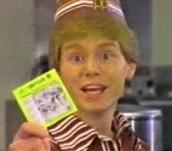 It even became crucial to my vocation, during a brief stint in my twenties in television commercials. Casting directors saw dollar signs on my head, and I became the freckled pitchman for everything from McDonalds to Popeye's to Barq's root beer. I treated my hair as a gay Samson might, with the latest gels and shampoos and conditioners, and in return it made me money and got me laid.
Whatever I became through the years, this single aspect of my identity pre-dated everything. Before the writer, before the AIDS activist and the drug addict and the actor and the childhood sissy, I was a redhead. From the very womb.
And then, not quite. Sometime in my thirties, the color began to slowly drain from my scalp. The orange and reds eventually surrendered to a strawberry blond, and even those tones became weaker, like watering down a pitcher of Kool-Aid, as my fiftieth year approached.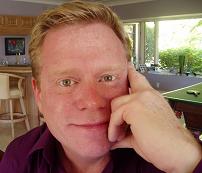 It must sound ridiculous, but I felt the loss deeply. We had been through so much together, my red hair and I.
I tried to take heart in having, whatever the color, a full, thick head of healthy hair, guaranteed for life by the family gene pool. That is, until a few months ago, when I stood in the shower and felt strands of hair sliding down my face, in a massive march from my head to the drain. After decades taking HIV medications, I had begun a new treatment regimen and its woeful side effects were ruthless and immediate. Within weeks my hair was thinner, dulled and brittle to the touch.
One of my private, most selfish fears has been realized. I have AIDS Hair.
But while removing clumps from the shower drain is a jolt to my vanity, it isn't the trauma it might have been. After living with HIV for nearly thirty years, I've witnessed how creative it can be in its cruelty, down to the slightest of indignities. The sudden damage to my hair has been worrisome, I'll admit, but part of me knows that it had long since served its purpose. There is something correct, even poetic, in this twilight of the redhead.
Years ago, as I began rebuilding my life after years of drug addiction, my therapist made a withering observation. "You've got no second act, Mark," he said after one of my self-absorbed ramblings. "You make a nice first impression. But then what? Not much."
The work that I've done in the years since his pronouncement have taught me the value of more important traits, of lending a hand or paying attention to friends or standing up for our community. And this evolution appears to have swept away one of my most stubborn sources of willful pride.
The last decade has given me the gift of other, more meaningful assets. They lie beneath, away from the gaze of strangers and first impressions.
My best features are now visible only to those who really know me. And they are just beautiful.
Mark
—————————————–
PLUS…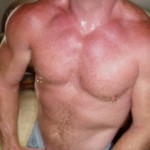 Sometimes I blurt out a blog posting that belies my supposed serenity and enlightenment, like the rant I posted on The Bilerico Project ("For God's Sake, Put Your Shirt On") about gay guys who can't seem to keep their clothes on when posting pictures on mainstream social media sites like Facebook. Pecs and traps and biceps? On glorious display. The friends who are beside them in the photo? Cropped out. Guys will even chop off their own faces, as not to distract from the wonder that is their abs (and, as we all know, it's not the friends you keep, but the abs you maintain). Anyway, I had some fun calling them out about it, and the comments have been kind. Well, except for the twenty-something that claimed I was just jealous I wasn't sleeping with young hotties. Umm, ouch.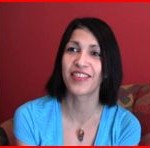 My favorite HIV/AIDS online resource, TheBody.com, has just opened a brand new section on the importance of drug adherence and tips on maintaining your regimen. As part of it, I was asked to produce some short "Day in the Life" videos of people living with HIV and how they fit their pills into their schedule. It was terrific to produce a video about Damaries Cruz of south Florida (right), who shares her misgivings about starting therapy at all, and her collaborative relationship with her physician. And the story of Tree Alexander is an inspiration, as he works to maintain his treatment regimen even during a period of homelessness. The reaction of his large family to his HIV diagnosis was wonderful and astounding: they threw him a "stay healthy" party!
Tags: acting, Aging, culture, family, gay, gratitude, help others, hiv, meth, recovery
Posted in Family and Friends, Gay Life, Living with HIV/AIDS, Meth and Recovery, My Fabulous Disease | 11 Comments »
Friday, September 9th, 2011
July and August were almost frantically productive for me, and I've followed it by the longest period of, well, nothing, since I began producing this blog. Sorry. Sometimes an HIV guy just needs to lay around and catch up on Top Chef and Real Housewives (God bless you, Bravo).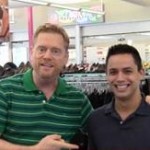 Hopefully you caught my most recent videos, such as the my examination of activism in "Should AIDS Activists and Pharma Just Get Along?" (complete with red paint foisting), or the video update on my facial filler procedure with Dr. Gerald Pierone (very informative but not for the squeamish), or the helpful tips for saving money with the knowledgeable Jason King (right) of AIDS Healthcare Foundation, whom the camera adores, and about whom I am harboring a jealous resentment (I may be petty but my grammar is pristine). And finally, it's always ironic when hours of video editing can't compete with one written posting the comes straight from the heart, like my tribute to Facebook putting my life together again.
But moving on.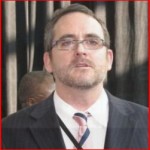 If anyone deserves being highlighted in the media for his commitment to HIV prevention, it's Jim Pickett of the AIDS Foundation of Chicago. In a well-written profile of Jim in the Windy City Times, you can follow his journey from waiter to activist to the man touting rectal microbicides as the next best weapon in our HIV prevention toolbox (I keep finding myself wearing a sticker proclaiming "I have Rectal Pride!" after visiting his booth at conferences). I've admired Jim's work for years and this fun profile explains why. "Expecting everyone to use condoms all the time is ridiculous," said Jim in the article. "People don't want to use condoms their whole life. As great as they can be, there are a lot of issues with condoms."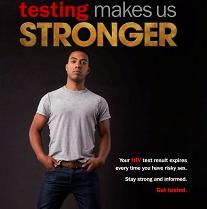 At the recent 2011 HIV Prevention Conference in Atlanta hosted by the CDC, I was thrilled to meet some of the dedicated members of the HIV/AIDS prevention team. What was even more satisfying was seeing their new prevention campaign targeting black MSM's ("men who have sex with men," who don't always identify as gay). To date, there have been limited data about the factors contributing to the high burden of HIV among black MSM, particularly those who are young " and yet the latest CDC data show that new infections among this group are increasing every year. Fortunately, the CDC is focused strongly on this population, and previewed a major new campaign being developed to increase HIV testing among black MSM " called "Testing Makes Us Stronger" " as the next phase of its ongoing Act Against AIDS campaign.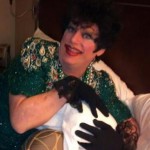 Thank God I'm clean and sober and alive today. If I was still an active crystal meth addict, I would have missed an astounding recovery conference during Labor Day weekend, which introduced me to some amazing people and strengthened my resolve to keep working to restore and rebuild my life. While I'm always coy about which method of recovery I have chosen (I don't wish to promote one over another), I will tell you that my camp alter ego Anita Mann (left) wasn't coy at all, and — get this — she actually sang live during one of the evening's entertainments. Alas, neither she nor I sing very well, but the message of recovery is clear, and she shares some funny, wise words with the audience after her song. Watch the clip here, but be kind.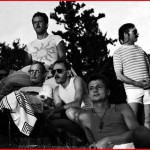 The emotion of "We Were Here," the documentary about the darkest days of the AIDS epidemic and its effect on a group of gay men, can be felt just by reading the reviews, like the rave it just received in The New York Times. I'm almost nervous to see it because I know the trauma and grief it could summon, but I also know I absolutely must. If you can't find it playing at a festival or cinema near you, then for goodness sake, go directly to Netflix or some other DVD rental site and put it on your list. I often speak of honoring the past — in fact, my favorite video on this site, "Once, When We Were Heroes," recounts those days and is always worth another look.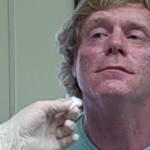 My (healthy?) fixation on repairing my facial lipoatrophy (also known as facial wasting) continues, and I am pleased to report that I have begun treatments with Artefill, the "permanent facial filler" product, under the continued care of Dr. Gerald Pierone in Vero Beach, Florida. My past treatment with other products is well documented, but I've got to say that these results are well beyond those of Sculptra or Radiesse, truly. The bad news: Artefill is not approved specifically for lipoatrophy, so there are no patient assistance programs for those of us with HIV, making the treatment expensive (in the thousands of dollars). While I don't expect many of my fellow HIVers can afford it, I felt compelled to share with you the very positive results.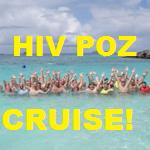 I am the MC for the annual HIV Poz Cruise Retreat, set for this November 5-12 to set sail from Ft Lauderdale. There was such an abundance of fellowship and acceptance last year that I had to do it again. There are sometimes last-minute rooms and cancellations, so if you would like to check it out be sure to visit the web site. You can also watch my video blog from last year, which gives you a great feel for the event and the fun people aboard. Kudos to the dedicated Paul, a long time AIDS advocate and man living with HIV, who has shepherded the cruises for the last nine years.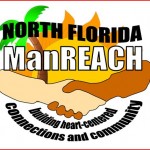 Some of the most progressive events for building gay male community and preventing HIV are being developed in the Florida panhandle, of all places. On Monday October 10, I'm honored to be participating in the "Our Gay Generation" forum for gay men in Pensecola, which will explore what it means to be a healthy, satisfied gay man today by looking at our past and rededicating ourselves to one another. Sponsored by the Oasis Community Center (and Butch McKay, the formidable force behind the annual Positive Living conference), the forum transcends political issues like gay marriage, and focuses instead on personal satisfaction, community, and the value of friends. Later in the month, the same group will host a ManReach retreat for 40 gay men at a remote retreat center. Contact Oasis for more information on either event.
Whew! Okay, I'm caught up. Thanks for your patience, my good friends, and please be well.
Mark
Tags: aids, culture, drag, gay, gratitude, hiv, lipo, physician, recovery, Sculptra
Posted in Anita Mann and Acting Gigs, Family and Friends, Living with HIV/AIDS, Meth and Recovery, My Fabulous Disease, News, Prevention and Policy | 8 Comments »
Tuesday, August 9th, 2011
Today I accepted the Facebook friend request of someone I knew in high school. We haven't spoken in more than thirty years. She is married with a load of kids, and God knows why she wants to befriend the scandalous queer who wore knee-high platform boots to the junior dance in our home town of Bossier City, Louisiana.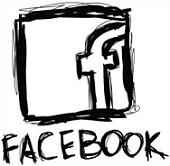 I did what I always do. I accepted her request and included a link to My Fabulous Disease, labeled as a blog chronicling my life "as an HIV positive gay man in recovery from drug addiction." Based on past experience, I'm unlikely to hear from her again, and that's okay.
For most of my life, I've kept my social circles far away from one another. The family section never mixed with the gay contingent. These segments were then dissected into those who knew my HIV status and those who did not, which were then divided by whether or not they knew I did comedy drag, and then finally separated into those who knew I did (a lot of) drugs, and those who did not.
When I finally put a stop to my exhausting existence of lies and fakery that accompanied my drug addiction, I knew that in order to live a life of integrity I would need to be the same Mark for every person in my life. No more masks or crafting my personality to suit the audience.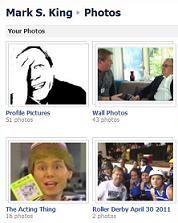 Then I joined Facebook, which allowed me to invite all of these segments into one pool of friendship. My nephew would see my posting about my HIV treatments. My AIDS work colleagues would be treated to videos of me in drag. My friends in recovery would post encouraging words about our shared disease of addiction, and all of this would happily exist on my profile page alongside my nephew's picture of his baby boy.
Facebook has allowed me to tell the truth again. It has shown me how to be authentic and the same person to everyone in the various corners of my life. Becoming a whole person again cannot be understated. After many years of deceit and hiding out from one group or another, Facebook presented an exercise in transparency that has saved me from the counterfeit personas I relied upon for most of my adult life.
With all the excitement and hype about Google+, I know it's a format I will never embrace, because it promotes a feature that allows you to separate the people in your life into "circles." They trumpet this as a real innovation, but it would be a huge step back in my personal development.
I need all the positive structure I can get. Overcoming my addictive nature is still a work in progress, and sometimes my insecurities can still find their way into my Facebook life.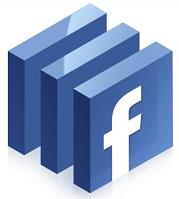 I scan every posted update from hundreds of friends, "liking" with consistent generosity. Anyone who wants to be my friend makes the cut, except for the Eastern bloc hoochie mammas that sometimes come calling. Do they knock on your Facebook door, too? They show far too much boob in their photo and love older men and "hanging out."
Men on Facebook who show too much boob, well, they mostly get a pass. But beware of those who are always shirtless, and their friends are always shirtless, and so on. We're not talking "at the beach" pictures, but holding-the-iPhone-aloft-in-front-of-the-bathroom-mirror type pictures. If you can't ask a friend to take a shirtless picture of you, I figure you must be up to no good.
My OCD still sneaks out, and it adores Facebook. Someone might post a picture and I look at it and then I start browsing their other pictures and one of them has some interesting guy I don't know and so I click on his profile and check out his pictures and stare at his many friends whom I do not know and carefully scan their photo album of a very nice dinner at a restaurant I have never heard of in a city I've never visited, and then notice some fabulous pictures of a birthday party for an adorable complete stranger and decide to look at the pictures of each and every birthday party guest and then I look up and it's one o'clock in the fucking morning.
These behaviors are sometimes slow to change. I'm working on it. In the meantime, you can always friend me. What you see is exactly who I am.
"Dirty Facebook Logo" design by Hawk Style Design.
————————————————————-
PLUS…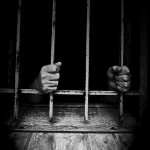 A little sanity may finally be entering the arena of laws and prosecution of people living with HIV for not disclosing their HIV status to partners (even though, in many cases in which people are in jail, there was no transmission and protection was often used). A blog posting at Housing Works reports that Rep. Barbara Lee (D-CA) is introducing a bill that would require a review of all federal and state laws and policies regarding criminalizing people with HIV. This maddening issue was the topic of my conversation with Sean Strub last year, and it's about damn time that legislative action (of the sensible variety) is being taken. "Thirty-four states and two U.S. territories have statutes that penalize HIV exposure" says the Housing Works piece. "While their supporters claim these policies protect the public health, evidence shows they do more harm than good."
Tags: Aging, aids, culture, family, gay, help others, recovery
Posted in Books and Writings, Family and Friends, Gay Life, Living with HIV/AIDS, Meth and Recovery, My Fabulous Disease | 15 Comments »
Monday, June 20th, 2011
How addiction to crystal methamphetamine is threatening the gay community's long struggle to turn a corner on the AIDS epidemic.
I really shouldn't be trusted. That's the problem with drug addicts like me. We've protected our addiction through a myriad of lies and manipulations for so long that being truly honest again is like learning a foreign language from scratch. So when, at long last, my recovery has convinced me that honesty is the only thing that can save my life, I shouldn't be surprised that my friends are reluctant to believe me.

Their skepticism is well founded. My drug addiction perverted every value I hold dear, and truthfulness was the first to be abandoned. But becoming a habitual liar was only the beginning. As a gay man I worked tirelessly through the 1980′s directing AIDS agencies and advocating HIV education. Despair was a daily companion, and I witnessed the death of friends in manners too gruesome to be described. When I became HIV positive during those early years, every loss of a friend, every visit to intensive care, was like watching my own morbid future.
But once my addiction to crystal methamphetamine took hold by the late 1990′s, caring for my community or even myself had become unaffordable luxuries. The drug, a common presence on the dance floors I once enjoyed, had tightened its hold on me. I was no longer satisfied with occasional weekend use and pursued meth with a vigor unmatched by my devotion to AIDS causes.
This onetime HIV educator became a selfish addict who engaged in perilous drug deals and even riskier sex. The sad irony escaped me, however, as I continued down my destructive path, even contracting Hepatitis C through needles and enduring chemotherapy to treat it. All the while, my addiction raged on.
My experience isn't unique and widespread meth abuse has been brewing in other populations for some time. But something about its peculiar grip on gay men feels all too familiar, like a dreadful echo of what we suffered a generation ago. And the implications have me worried.
Most of my peers remember what it was like in the early 1980′s, when friends stopped calling or simply died over the weekend. The nightclubs were cloaked in sadness and had a vaguely sinister vibe. Empty desks at work meant someone was mysteriously sick again. During those years of "gay cancer," we were too petrified to acknowledge the coming storm.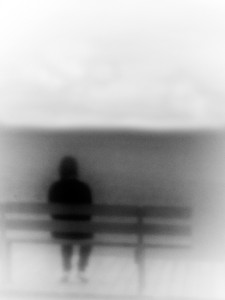 Today those ominous signs have returned, along with the helpless wish that things will improve if only we don't speak too loudly about it. But rather than AIDS picking off my friends with random cruelty, meth addiction is the culprit. And this time, it is unlikely our community emergency will have ribbons and walk-a-thons or attract research dollars. Society's sympathy for men dying from drugs is quantitatively less than dying of a sexually transmitted disease. This really is a plague of our own design.
Recovery centers are teeming with gay men battling meth addiction, and the drug has a very tight, culturally specific hold on them. It has surpassed other illegal substances as the drug of choice among gay users. There is something about the drug's mystique as a sexual liberator that appeals to men who are so often judged by their sexuality. Just as I once did, countless men are abandoning their relationships, their careers and their personal dignity in pursuit of the insidious thrill the drug promises and never delivers.
And meth appears to be mocking my community's long struggle to turn a corner on the AIDS epidemic. HIV testing sites claim that meth users are five times more likely to test positive for the virus than non-users.
How to combat the growing threat has this activist at a loss. Gay men know we had compelling prevention campaigns for HIV in the early days. They were called funerals. But changing an addict's behavior is a much more ambitious challenge than changing basic sexual practices.
It was my goal to bring attention to this crisis when I agreed to appear in a recent documentary about gay men and methamphetamine (Todd Ahlberg's startling "Meth"). In the film, I represent the voice of reason, the recovering addict remarking on what a sad scourge the drug has become. Only after the documentary was produced did I admit to anyone that I had relapsed prior to filming and had stopped using meth only hours before the camera crew arrived. Once again, my actions trumped my ideals.
It has been baffling to find myself literally saying one thing and doing another. The facts don't lie: I have been working towards recovery for five years and my last relapse was only four months ago. The eight years I spend addicted to meth will leave scars. Thank God for the recovering addicts I have met along the way, who have shown me that long term success is possible if I will just "get honest" and hold myself accountable. My personal survival is the job at hand.
That's tough for a former community leader to accept. I want to sound the alarm, organize a response, and join the growing chorus of gay men shedding light on our shameful secret. But how can I urge others to practice honesty when it has eluded me again and again? And what did the AIDS crisis teach me, what did the promises to honor the lives of so many dead friends mean, when I rewarded my miraculous survival by sticking needles in my arm?
I better sit this one out. The preciousness of life itself, and my own in particular, is a lesson I should have learned while caring for my friends dying of AIDS. It has taken a battle with an equally cunning adversary for that lesson to finally sink in.
(This piece appeared on Newsweek.com on November 28, 2007. — Mark)
Tags: culture, gay, meth, physician, recovery, Sexuality
Posted in Books and Writings, Gay Life, Meth and Recovery, My Fabulous Disease, Prevention and Policy | 5 Comments »
Tuesday, June 7th, 2011
For most of my life I've been judgmental and a little impatient with gay people who didn't just come out. Are the risks really that dire? I suspected they were just chicken shit, or unwilling to stand up to their family or to whatever screwed up religious upbringing they had.

Growing up on Air Force bases
wasn't exactly the Castro, but I didn't know any better than to walk and talk however I pleased (I was in full sashay mode by the age of twelve). I was
sexually active soon thereafter
, and stunned my Louisiana high school with an older boyfriend in my senior year.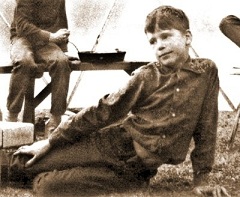 Yes, I grappled with my Methodist teachings and suffered through some brutal rounds of dodge ball (affectionately known as "Smear the Queer" where I come from), but making it though my teens was mercifully uneventful.
The bullies were too freaked out by my jumpsuits and platform shoes to approach me, though I must credit my perpetually embarrassed, varsity jock brother for helping keep them at bay. The result of this rather fortunate gay adolescence was my ignorance of the perils of being out, and that arrogance suited me just fine for most of my young adulthood.
And then, years after my own coming of age, Matthew Shepard tried to live openly as a young gay man, too — until he was beaten and left to die tied to a fence in Wyoming. The images and details of his horrific final hours were like blunt force trauma directly to my heart. How could I have been so cavalier about what the real costs of coming out could be?
Today, I never downplay the societal risks of being gay, but I focus my writing on two things that added shameful layers to my identity: HIV and drug addiction. How ironic that the kid who believed there were no dangers to growing up gay would fall victim to two of the most common health risks among gay men: being infected with HIV and using drugs.
I'm still a sashaying, gay stereotype representing the most fabulous social ills, it would appear.
My sense of pride emerged not in response to being gay, but in my response to HIV and my drug addiction, in that order. I found personal self worth by helping my community face AIDS in the 1980′s, and I have rediscovered my self esteem while on the treacherous road back from crystal meth addiction.
Being gay isn't something I have been proud of, in and of itself. But I take pride in how I have handled what I consider the fallout of being gay.
During this gay pride month of June, I hope we'll all take some time to assess what we're so damn proud of. I've made that list, and "being gay" isn't anywhere on it. Do I take my sexuality for granted, or am I ungrateful?
I'm proud of Mark, the man as he is today. I'm proud of my brother for keeping the bullies away. And I'm proud at my success, day by day, of recovering from addiction and having a purpose.
With that, I'll sashay out of here.
Mark
(The video above is a gay pride message I produced last year, and I would encourage you to watch it. What begins as a funny take on public service announcements becomes something surprisingly different and emotional. As always, my friends, feel free to share my content, and please be well.)
Tags: Aging, aids, culture, gay, gratitude, help others, hiv, meth, recovery, Sexuality
Posted in Books and Writings, Family and Friends, Gay Life, Living with HIV/AIDS, Meth and Recovery, My Fabulous Disease | 12 Comments »
Friday, May 20th, 2011
After a lifetime of sporadic, recreational drug use, I became a full-blown crystal meth addict ten years ago, and then eventually got clean and sober in January of 2009. But why would I, or anyone as engaged in life as I was, morph into a drug addict?
It seemed an unlikely turn of events for a gay advocate and outspoken community leader living with HIV. Was my drug addiction some sort of post-traumatic stress from the AIDS horror show of the 1980′s?
Maybe it pre-dated AIDS, and resulted from the stress and shame of growing up gay. It's easy to understand why anyone who came of age believing they were perverted (and going straight to hell) might need a stiff drink. Research indicates that gay men and lesbians are more likely to smoke, drink and use drugs. Was I born this way, GaGa?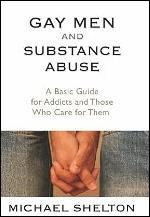 So I was immediately drawn to the new book, Gay Men and Substance Abuse: A Basic Guide for Addicts and Those Who Care for Them. I thought the book might bolster my hypothesis that I was a victim of gay culture and doomed from the start.
Because, my dear friends, even after more than two years living clean and sober, I still jump at the chance of blaming my behavior on something other than myself.
Alas, the book is a helpful, informative guide but it doesn't let me off the hook. It hasn't the least bit of interest in finger pointing. Instead, it offers practical information and advice about addiction, treatment, relapse and recovery " written specifically for gay men and their families. I would strongly recommend it for gay lovers or allies trying to understand the addiction and recovery process, and required reading for those working in the field.
I spoke to author Michael Shelton, M.S., C.A.C., about the ways in which addiction and recovery are different for gay men, and he pointed out the importance of family support, and the fact that gay men often don't have it.
"The number one precipitant for a person seeking help is family," Michael told me. "If they have no close relationship with their family or a significant other, there's no one on their back telling them to get into treatment."
But what about gay culture itself? Michael wasn't ready to make blanket pronouncements about gay culture's perils, but he did note the connection between our preoccupation with sex and the almost mythical sexual reputation of drugs like crystal meth.
"We absolutely have created sexual monsters" he said. "I see these guys every week (in my practice), and the only way they can engage in sexual contact with another man is through the use of substances."
Michael does allow that gay media plays a role in this hyper-sexuality. "The norms of our community say that one of the primary goals is hot sex as much as possible. Gay male culture is a hyper sexual culture. Pick up any gay paper and notice the sexual content."
Michael was quick to add that "this doesn't deny the fact there are many long term gay couples," but that statement didn't fit my agenda " Gay culture contributed to my addiction! I had something to blame! " so I ignored it and called my gay BFF Charles to announce my findings.
"Charles!" I began. I had caught him at a subway stop waiting to commute home from his governmental public health work. He does the green thing. "It's no wonder I became a drug addict, Charles."
"Really? How do you figure that?" he asked.
"Because I've been such a totally gay man!" I was lightheaded with blame deflection. "And being gay is all about hyper-sexuality and taking steroids and looking hot and dancing on boxes at circuit parties, just like I did. Oh, and don't forget sex parties!"
There was silence for a moment. I could hear a garbled announcement on the subway speakers at his end.
"Well, that pretty much negates my life," Charles finally said, flatly.
Charles has never been fond of drugs. His sex life has been more conservative than mine, meaning, in the realm of sanity, and his party days consisted of dance floor celebrations that ended before last call. He's never seen the inside of a sex club.
"Oh Charles, I didn't mean ""
"Your view is so small, Mark. You think when you stopped that behavior and going to those places… did you think you had reached the far limits of gay culture?"
I was properly chastised. "Yeah," I said. "I felt like that for a while."
"Then welcome to the rest of the real world, Mark. Say hello to all the gays who have real lives and real jobs and are standing at subway stops waiting to get home to feed the cat. Is that not gay enough for you, because I'm not stopping at a bathhouse on the way home? I'm going shopping later to find a hippie outfit to wear to a touring production of Hair I'm seeing tonight. I'm thinking love beads or pooka shells. Gay enough? Or should I shoot up meth during intermission?"
"Yes, yes, Charles. You're plenty gay."
"Gee, thanks. My train is here. Talk to you later."
Charles did his usual stellar job of pointing out what should be obvious to me. My self centeredness and limited viewpoint keep getting in the way. There hadn't been room in that view for other gay men who enjoyed lives without drugs or alcohol, or who were capable of using moderately.
There is a saying among people like me that we are not responsible for our addiction, but we are responsible for our recovery. It suggests that I should not blame myself for how I got in this predicament, and while I'm at it, I probably shouldn't blame my local gay dance club, either.
My road to recovery as a gay man looks remarkably like the road everyone else must take " paved with equal parts honesty, open-mindedness and a willingness to keep trying. That willingness, no matter how much I try deflecting and blaming others, is entirely up to one person.
That would be me. Big, flaming, gay 'ol me.
Tags: culture, gay, meth, recovery, Recreation, Sexuality
Posted in Books and Writings, Family and Friends, Gay Life, Meth and Recovery, My Fabulous Disease | 11 Comments »
Tuesday, March 8th, 2011
When Mark first started My Fabulous Disease, I was pretty sure it was going to directly result in the destruction of humanity.  One year later, we're all still here.
I can't believe I lost that bet.
Myles Helfand, Editor, The Body, The Complete HIV/AIDS Resource
My father always said, "Raise your hand. Ask the stupid questions. Don't be afraid to make a fool of yourself." If he isn't rolling in his grave today, he's certainly shifting a little, because if there's one thing I've tried to do with my blog it has been to ask basic questions of others — and reveal everything I can of myself. The result has been a really gratifying experience sharing my life as an HIV positive gay man in recovery from addiction.
One year ago, I launched "My Fabulous Disease," but the site was birthed and nurtured by the talented staff of TheBody.com. I have been contributing to TheBody for more than a decade as a writer, and producing videos for the last several years. For that I am indebted to Bonnie Goldman, the founding editor of The Body, and to the current Community Manager, Olivia Ford.
In this special video episode, I have some fun answering the most frequently asked questions about my videos — and what it has been like exposing myself, figuratively speaking, to all of cyberspace. The bottom line: it has been an honor to reveal, report, and ruminate on life's challenges and joys as an HIV positive man.
I realize I'm not exactly an expert in the science of HIV or even a lot of the psycho/social issues involved. What I am, though, is curious. So I've tried to trust my own instincts and "ask the stupid questions" my Dad was talking about. Whether it was meeting teens at the AIDS conference in Vienna, exercising with fitness expert Nelson Vergel, or interviewing activists at the recent ADAP summit, I let my curiosity guide me.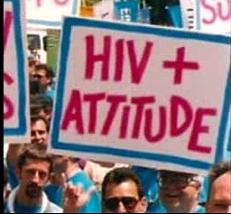 Sure, I've bombed a few times with my videos. It's been a learning process, and sometimes I misjudged a topic somehow, or just plain create a boring episode. Trust me " or ask anyone at TheBody, because they know how I worry " I keep close tabs on the comments and on the number of hits. And I'm constantly second guessing my choices. As much as I want to trust my instincts alone, I can't help but want to be popular.
The episodes that mean the most to me have been the ones which were the most personal and didn't even focus on my HIV (like "Facing Change," about leaving Atlanta to renew a relationship, or "Taking Care of Hal," about caring for my dying brother), or the ones that were the most practical and instructive (like "A Facial Wasting Update" about my facial filler process, or helping people select the best physician in "Six Tips for Choosing Your HIV Doctor").
Along the way I have had the honor to meet people working as activists and elected officials and advocates around the world. How can I not be grateful and happy when I meet such smart and dedicated people? I know our HIV/AIDS crisis isn't rosy and I know people are suffering. I also know without a doubt that we are in committed, loving hands the world over.
Let me leave you with this: we all have a story to tell. It is the story of how HIV/AIDS has affected our lives. Please, my friend, please tell it. Write an article or speak out on World AIDS Day. If you're more private, maybe you could just explain to a nephew what it was like when you once lost a friend to AIDS. Maybe it is as simple as asking your friends if they have been tested lately, and why it means something important to you.
There are so many people who write me, and they thank me for giving their experience a voice, because they can not speak out. If you are blessed with the opportunity and ability to share your experience, then please join me. There is so much room, so much loving space in this world, for your voice and your story.
You don't even have to dress in drag when you tell it. It just helps.
Please be well,
Mark
"A year of My Fabulous Disease isn't nearly enough. You've had the courage to address publicly, with your words and videos, the stuff a lot of gay men and people with HIV are accustomed to only thinking about."
Sean Strub, Founder, POZ Magazine
Your blog provides a limpid stream of good advice and optimism for anyone who stumbles into it. Your take on living with HIV is clearly the only one worth having, because you manage to inspire and annoy exactly the right people.
Gus Cairns, Editor, HIV Treatment Update
Here's to many more years of Mark's disarmingly honest, charmingly sincere, frequently bittersweet, and, above all, community empowering video blog.
Edwin J Bernard, journalist and blogger
Happy Birthday to My Fabulous Disease! You're just what the doctor ordered.
Robert Breining, Founder, POZIAM Social Network
I feel as if My Fabulous Disease is a sister site to "my glamorous HIV" way of life. More importantly, you've been able to create much needed dialogue within the community, and provide information with substance. We love you up here in Canada.
Brian Finch, Founder, PositiveLite
Laughter and lightness of heart have made a comeback in my life, thanks to your nutty taste. I have been reminded often that although our common condition is life (and death), it is no longer life OR death.
Rod Rushing, "On The Ten" Treatment Education Network
If Albert Schweitzer and Joan Rivers had a son, it would be you! Healing and outrageous all at once. Keep "curing" us with "My Fabulous Disease."
Chris Glaser, author, "The Final Deadline: What Death Has Taught Me about Life"
You and your blog are such an inspiration to others whether they are infected with HIV or someone who is still negative. We are also proud to have you as one of our Dab the AIDS Bear's Ambassadors of Hope!
Dab Garner, Founder, Dab the AIDS Bear Project
Happy Birthday! You are doing such a great job at portraying the face, humor and humanity behind a terrible disease that will continue to proliferate in our community if people like you don't continue to remind the rest of us that it still exists.
Zack Rosen, Editor, The New Gay
Tags: Aging, aids, barebacking, culture, family, gay, gratitude, help others, hiv, lipo, meth, physical, physician, politics, Radiesse, recovery, Recreation, research, serosorting, Sexuality, testing
Posted in Anita Mann and Acting Gigs, Books and Writings, Family and Friends, Gay Life, Living with HIV/AIDS, Meth and Recovery, My Fabulous Disease, News | 14 Comments »