Prevention and Policy
Wednesday, April 23rd, 2014
"Talk to me like you talk to your friends when no one is around."
That was my only request when I sat down with each of four HIV negative gay men to create a short film about their lives and attitudes (video below).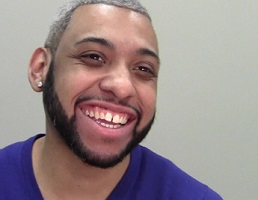 They held back nothing, sharing details of their sex lives, their fears of becoming infected, and, perhaps most surprising, what they really think of HIV positive guys. I couldn't believe their candor, and have worked to distill two days of explicit conversations into ten minutes of brutal honesty (the language is sometimes NSFW).
They don't speak for every gay man, only for themselves, and the differences of opinion between them is really striking. It really is a snapshot of what it means to be a negative and sexually active gay man these days. No matter which of these men you might relate to the most, there's no doubt they are all just trying to carve out a satisfying sexual existence during a pretty confusing time.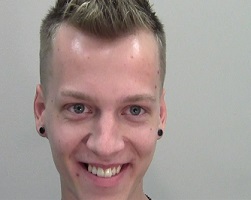 I couldn't help thinking of The Golden Girls when I was editing, because all the archetypes are here: the reserved one, the sensible one, the endearing one, the man-eater. Just saying this makes me guilty of the very thing the video is meant to address: how easily we label ourselves and others, and how we try to assign the same perspective to entire groups of people.
I deliberately produced this without any particular context. No one is presented as right or wrong. It is meant to provide a forum for these men to speak their truth without interruption — and perhaps help us see them as men stumbling through life as we all are, trying to make the best decisions they can with the information they have. I refuse to judge them for that.
If there is anything to be learned from this video, it is that there is no monolithic "HIV negative perspective." Gay men are far too diverse for that. That's a lesson our community seems to have to learn over and over again.
Mark
Tags: barebacking, culture, hiv, serosorting, Sexuality, testing
Posted in Family and Friends, Gay Life, My Fabulous Disease, News, Prevention and Policy | 18 Comments »
Wednesday, April 2nd, 2014
Maybe we should blame the criminal prosecutions of people with HIV on the mythical legend of Gaetan Dugas, also known by his slanderous nickname, Patient Zero. Dugas was a gay flight attendant from Canada who, according to Randy Shilts' 1987 book And the Band Played On, was among the first people with HIV in the United States.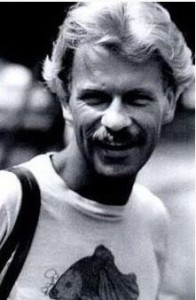 As the story goes, energetic Dugas (right) spent lots of time in the very early 1980′s getting laid in practically every city with an airport, even after learning he had the mysterious new "gay cancer." He wanted to go out with a bang, the book claimed, and he didn't particularly care who he might infect in the process. The book repeated rumors that after sex with bath house tricks Dugas would point out his skin lesions and then announce, "now you have it."
Except the story isn't true. Two years ago, Shilts' former editor admitted the book needed a "literary device" and had encouraged Shilts to create the epidemic's first "AIDS monster." The scandalous sex life of Gaetan Dugas fit the bill nicely. Dugas died in 1984, never having the opportunity to answer his accusers regarding his alleged behaviors.
Instead of placing responsibility with everyone having sex, the book painted people with HIV as suicide bombers. The damage, to the truth and to the public image of people with AIDS, still reverberates today.
Laws exist in more than 30 States that criminalize people with HIV for not disclosing their status to sexual partners. Even where there are no HIV-specific laws, charges range from assault to attempted murder to bioterrorism. It should be noted that the vast majority of prosecutions do not involve the transmission of HIV. Often, the person charged used a condom, had an undetectable viral load, or engaged in sexual behavior that could not have infected their partner.
Anyone with HIV and a pissed off ex-lover should feel worried, since these cases often become a matter of whom you believe. Prosecutors and unfriendly juries are often shocked that people with HIV are having sex at all. They couldn't care less about condoms or undetectable viral loads. They just want people who don't disclose their status to face serious charges.
A lot of people see this as righteous and are taking the bait. Many of us know someone infected by a sex partner who lied about their status, and we want that jerk to pay for it. This sense of vengeance plays into the hands of a conservative legal system that is more than happy to send some diseased fags to jail. For a really long time. Regardless of the actual harm inflicted.
This issue is a real mine field of emotion, justice, science, and payback. Fortunately, an upcoming event will bring together advocates, legal experts and people living with HIV to discuss criminalization and map out a strategy to address it.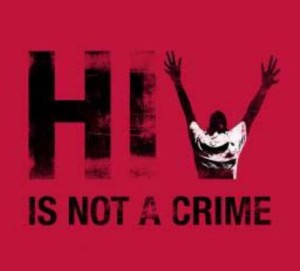 "HIV is Not a Crime" is the first national conference on HIV criminalization.  It will be held on June 2-5, 2014, in Grinnell, Iowa.  Yes, Iowa. Some of the most effective activism around this issue is happening there, where State legislators are actually re-thinking their own laws and health policies as a result of smart advocacy and education. I urge you to alert your local HIV advocates about this important event.
Regardless of your views on criminalization, we can all agree that anyone who intentionally seeks to harm another person should be held accountable for it. That's why we have laws against hurting other people.
But why are there laws on the books specific to HIV non-disclosure? HIV has its very own laws ordering people to disclose if they have it. The same cannot be said for other infectious viruses such as Human Papillomavirus (HPV) or Hepatitis C, which actually kill more people each year. The reason, in the mind of many advocates, is because those viral conditions are not as closely associated with gay sexuality. Or race. Or the disenfranchised. I hope you're getting the picture.
Criminalization is not limited to whether or not someone discloses, even if those scenarios capture our imagination the most. Laws have other ways to punish those with HIV. 
Charges for an unrelated crime can be elevated if the defendant is HIV positive. Prostitution, or spitting at a cop, or punching somebody in the face in a bar, can carry more severe sentences based on the fact the accused is HIV positive.
In other words, defendants are guilty of living with HIV. That should give you real pause.
Surveys conducted by The SERO Project indicate that knowing about the risk of being charged with non-disclosure is an impediment to HIV testing. After witnessing how people with HIV are being treated by the judicial system, getting tested might feel like exposing yourself to potential prosecution.
These prosecutions do not rely upon the context of HIV disclosure, either. "The moral obligation to disclose increases with the degree of risk present," said Sean Strub, founder of The SERO Project and one of the organizers of the Iowa conference, "but the context of the sexual encounter is also a factor.  In the context of a committed relationships, the disclosure obligation is much greater than in a sex club, for example."
The key point here is morality. Disclosing your status is a moral issue, not a criminal one. Even in the worst years of AIDS, when the virus reliably killed you, we called our doctors to start treatment when we got infected. We didn't call the cops. Blaming someone for our own risk behaviors seemed ludicrous. It still does.
You wouldn't know it from news reports, which often feature race-driven cases of predatory men lurking around the countryside infecting the populous. Suicide bombers continue to titillate the media.
Look closely at the stories and you will find that "not disclosing" is usually equated with "intentionally infecting." It's as if sex of any kind on the part of someone with HIV is malicious. One side effect of HIV infection, it would seem, is a pathological bloodlust.
Never forget that these juicy legal stories represent the lives of real people. Sentences amounting to decades are being wielded. The convicted are having to register as sex offenders. In the often confusing landscape of sexual risk and negotiation, the person with HIV is facing grave consequences for decisions often made in the heat of the moment, or simply because they chose to protect their privacy when no risk to their partner existed.
HIV criminalization does nothing to reduce the impact of a new HIV infection.  It doubles it.
Mark
ALSO…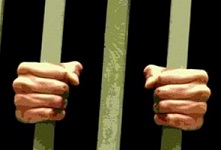 There's a lot of great reporting and blogging about this issue right now, and here's some of the best: Jake Sobo, the always intriguingly transparent blogger behind Promiscuous Gay Nerd, shares the frightening encounter a poz friend had when he visited his local health department and ended up accused of maliciously spreading HIV. HealthlineNews has posted an update on cases in Iowa that involve the very advocates doing such inspiring work there. The Gay and Lesbian Alliance Against Defamation (GLAAD) has made the gutsy choice to post an essay on the media's role in perpetuating ignorance about criminalization (even though many of their usual media outlets refused to run it).  The most comprehensive piece on criminalization, though, could be "Sex, Lies, and HIV," a ProPublica piece recently re-posted by HIVPlus Magazine that examines several of the most high-profile cases.
Tags: aids, criminalization, culture, gay, hiv, politics, Sexuality, testing
Posted in Books and Writings, Living with HIV/AIDS, My Fabulous Disease, News, Prevention and Policy | 4 Comments »
Tuesday, March 11th, 2014
There is a classic episode of Oprah from 1987 that can still raise my blood pressure. That year, the tiny town of Williamson, West Virginia, became part of a national discussion about AIDS when Mike Sisco, who had returned to his home town to die of the disease, dared to step into a public pool.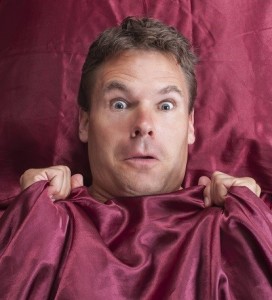 The community freakout was immediate. Sisco was quickly labeled a psychopath (rumors emerged accusing him of spitting into food at the grocery store), and the town pool was closed the next day to begin a Silkwood-style pressurized cleaning.
Soon thereafter, Oprah Winfrey arrived with cameras for a town hall forum about the incident.  Fear was the order of the day. "If there's just one chance in a million that somebody could catch that virus from a swimming pool," the town's mayor told Winfrey's worldwide audience, "I think I did the right thing."
Sure. Why not react in the most extreme way possible, if there is a chance in a million?
Williamson citizens were not swayed by health officials who calmly explained the established routes of HIV transmission and the impossibility of infection from a pool. "The doctors can say you can't get it this way," a woman countered, "but what if they come back someday and say, 'We were wrong?'"
Indeed. What if? If there's a chance in a million…?
That broadcast might have remained a sad footnote in HIV/AIDS history, an instructive example of people ignoring scientific fact to protect a satisfying fear, if history didn't enjoy repeating itself so much. Today, though, the willful ignorance isn't coming from uneducated residents of a southern town you can barely find on a map.
It's coming from gay men. And they are just as threatened, frightened, and dismissive of science as the townsfolk of Williamson were thirty years ago.
Recently, research known as The PARTNER Study was presented at the prestigious Conference on Retroviruses and Opportunistic Infections (CROI). PARTNER proved something HIV advocates have long suspected: people with HIV with an undetectable viral load are not transmitting the virus to their partners. The study included nearly 800 couples, all involved in an HIV positive/negative relationship, gay and straight, with the positive partner maintaining an undetectable viral load. Over the course of two years, more than 30,000 sex acts were reported and documented (couples were chosen based on their tendency to have sex without condoms).
Not a single HIV transmission occurred during the study from someone with an undetectable viral load. If PARTNER had been researching a new medication, they would have stopped the trial and dispensed the drug immediately.
The PARTNER results bolster the prevention strategy known as "Treatment as Prevention" (TasP), meaning, a positive person on successful treatment prevents new infections. To date, there is not a single confirmed report of someone with an undetectable viral load infecting someone else, in studies or in real life.
Just don't tell that to a sizable contingent of skeptical gay men, many of whom took to their keyboards to dismiss the PARTNER findings. Phrases like "false sense of security," "positive guys lie," "junk science," and "if there's even a small risk" appeared on Facebook postings and in web site comment sections. The people of Williamson must be slowly nodding their heads.
Resistance to the PARTNER study corresponds with stubborn doubts about PrEP (pre-exposure prophylaxis, or HIV negative people taking the drug Truvada to prevent infection). Although virtually every nervous argument against PrEP has been overruled by the facts, naysayers continue to either reject the evidence outright or make moral judgments about the sex lives of HIV negative gay men on PrEP.
Yes, there are unknowns. There always are when scientific studies meet the real world. And every strategy will not work for every person. But the vehement rejection of such profound breakthroughs suggests there is something more, something deeper, going on in the minds of gay men. What is it?
Our collective memories of AIDS horror are hard to shake, and that's a good place to start. On a gut level, any study suggesting that HIV could be neutralized is met with a weary doubt. Good news is no match for the enduring grief that has shadowed us for 30 years.
The PARTNER study also threatens the view that positive men are nothing more than risks that must be managed. The study kills the HIV positive boogeyman. It means positive gay men who know their status might actually care enough about their health to seek out care, get on treatment, and become undetectable. And, once the positive partner is no longer a particular danger, both partners would bear responsibility for their actions. What an enormous psychic change that would require in our community.
It's tough to do that when fear creeps in and "what if?" fantasy scenarios take hold. What if my partner missed a dose yesterday and, even though HIV meds stay in the bloodstream for extended periods, his viral load has inexplicably shot up? What if he isn't being truthful about his viral load? What if he doesn't know?
The greater threat, folks, isn't positive guys who think they are undetectable but are not. It's men who think they are HIV negative but are not. But we'd rather stay focused on the positive person being at fault, because, well, people with HIV lie a lot. We miss doses constantly because we have a death wish or we're too busy finding our next victim.
I have some "what if?" questions of my own. What if these unrealistic fears were meant to stigmatize and isolate HIV positive people? What if I am undetectable and feel no responsibility to discuss my status with a sex partner because I don't care to engage in a science lesson? What if everyone availed themselves to prevention options that worked best for them? What if my HIV status were none of your damn business?
These risks could be alleviated, of course, if everyone simply protected their own bodies when having sex with people they don't know or trust. But that would place an equal burden on negative men, and what a bother that is.  Better to leave that discomfort to those with HIV, vectors of disease that we are. Just consider us criminals, lying to you about our viral loads and spitting in the food in Williamson, just waiting to infect you when we get the chance.
As long as we're giving undue attention to fantasy scenarios we're not focused on the real threats. The rates of STD's are up. Young gay black men in the United States don't have proper access to healthcare and have infection rates worse than any developed country. Our community is plagued by  alcoholism, addiction, and mental illness. Do we want to debate established science or should we devote that energy to other challenges to gay men's health?
If you still have the arrogance to believe you could win the HIV Powerball Lottery and be the one person who gets infected in ways science has disproven, you're perfectly entitled to that point of view.
Here are some helpful instructions, however. Carefully step away from your computer and don't touch the cords because 50 people die of product related electrocutions each year. Walk slowly to your bedroom, being mindful of debris in your path because slip-and-falls kill 55 people every single day. Once there, refuse food or water because, well, you never know. Now slip into your bed of willful ignorance and try to make yourself comfortable.
The good people of Williamson are keeping a spot warm just for you.
Mark
p.s. In the time it took you to read this article, the number of people who were infected by someone with HIV who had no viral load was zero.
Tags: barebacking, criminalization, gay, research, Sexuality, testing
Posted in Gay Life, Living with HIV/AIDS, My Fabulous Disease, News, Prevention and Policy | 37 Comments »
Monday, January 27th, 2014
"We don't know the side effects of this drug. It's too expensive. Insurance won't cover it. It hasn't been studied enough. It will encourage slutty behavior. And why the hell don't people just use condoms?"  
– Objections raised to the oral contraceptive progesterone ("The Pill"), approved by the FDA      54 years ago.
When the drug Truvada achieved FDA approval in July of 2012 as a medication to prevent HIV infection among people who are negative (a strategy known as pre-exposure prophylaxis, or PrEP), it's as if the ghosts of naysayers from the 1960′s rose from their resting places, delighted and re-energized, and began drilling their mid-century objections into the hearts and minds of contemporary society.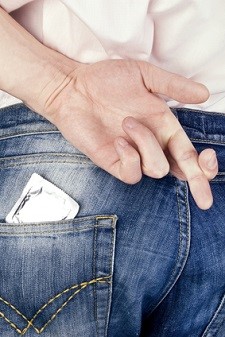 Maybe proponents of PrEP like myself believed the response to the drug would be more enthusiastic. Surely anyone who lived through the horror of early AIDS would thank God that a new prevention strategy exists that doesn't rely upon condoms alone. The fury of the response has been a little startling to me.
Fortunately, Facebook groups and online sites that explain the facts about PrEP are springing up everywhere to address misinformation and to clarify legitimate areas of concern. Here are the most persistent objections to PrEP, and the facts as we know them.
People wouldn't need PrEP if they would use condoms. They just want to bareback. Studies show that people on PrEP do not have an increase in high risk sexual behavior, but cynics have visions of wanton orgies ahead worthy of vintage gay porn. Alas, what others do in their sex lives is out of our control, whether that drives people up the wall or not.
The facts are these: more than half of gay men do not use condoms or do not use them consistently. This fact has remained true throughout the 30 years condom use has been measured among gay men, including during the darkest years of the AIDS crisis. We can address 50,000 new infections a year or we can have a useless moral debate.
The lack of condom use is what makes PrEP so exciting as a prevention method. The very first large study of Prep was the iPrEX Study, an international study of 2,500 people that was comprised mostly of gay men and some transgender women. The study showed that people who use Truvada as PrEP correctly (taking a pill every day) can have their risk reduced by 90% or more, depending on adherence. Some models show an efficacy rate of up to 99% based on near-perfect adherence.
PrEP is also not dependent on last minute decisions in the heat of passion. Taking a pill in the morning is calmly detached from having sex that night.
PrEP is not necessarily an either/or proposition, because lots of people taking PrEP are also using condoms. But let's be real. Most people seeking out PrEP already don't use condoms or they don't want to use them anymore. Since they are trading one prevention device for something that has a better success rate and is easier to use, what's it to you?
We don't know the side effects of Truvada. We have years of data of Truvada side effects on people with HIV (it's been FDA approved to treat HIV since 2004). Truvada was selected for clinical trials as a PrEP drug because of its favorable safety profile.
It is true that there are some reports of bone density and kidney problems among people with HIV using Truvada as part of their treatment regimen. These side effects have sometimes been serious. We can't assume the experience of HIV negative people will be the same, and that's why Truvada patients, positive and negative, should be routinely tested for bone density and kidney function.
More and more HIV negative writers and bloggers (and even a gay porn star) are sharing their experiences on PrEP but, thus far, side effects haven't been part of their story. Watching them share their progress publicly over time should be quite interesting.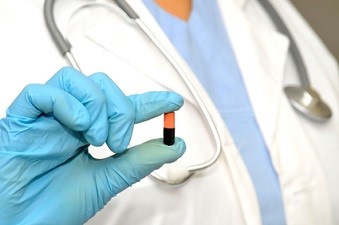 Understanding side effects is part of the assumed risk we take with medications, as any television commercial for a pharmaceutical drug will attest. If you don't want to cough up blood, for instance, or have bloody stools or nausea or a ringing in your ears, don't take aspirin. Those side effects are uncommon, and so are the side effects for Truvada.
People taking PrEP also have the option of discontinuing Truvada depending on life events and necessity. Maybe you stop dating the HIV positive guy, or take a break from casual sex, or return to condoms for a while. Starting and stopping the drug in this way does not lead to resistance as long as a medical professional verifies you are HIV negative before restarting.
If you are wary of Truvada side effects, don't use it. And allow others to make that same determination for themselves.
PrEP is too expensive and insurance won't cover it. This argument is losing steam rapidly. The Affordable Care Act in the United States is underway and by all accounts every insurance company as well as Medicaid is covering Truvada — although it may require pre-authorization from a doctor for use as PrEP (the CDC has produced a handy document available online to help explain PrEP  to your physician).
For those without insurance or money for a co-pay, Gilead (the maker of Truvada) has a patient assistance program that can provide the drug outright or supply co-pay cards worth up to $200 per month. Even if none of this were true, the potential benefits of a drug should not be assessed solely by its price tag.
The people who need it most can't access it anyway so what's the point? It's a good thing we don't have this attitude towards condoms. Access isn't the same as efficacy.
But it is certainly true that young gay black men, whom the epidemic is affecting in shocking numbers, have less access to healthcare. This is a systemic problem and it is unfair, frankly, to expect PrEP to solve it. It is also true that PrEP can be an occasion for HIV negative people to seek care, and once on PrEP they are typically required to have medical follow-ups throughout the year, which offers obvious benefits.
The biggest hurdle is often physicians themselves. HIV negative people may have a doctor unfamiliar with HIV care, much less PrEP, and those doctors are often intimidated by what they see as the complexities of HIV treatment. Until more professional education is done, potential PrEP users must learn to advocate for themselves and share CDC recommendations with their doctor.
People won't adhere to PrEP and that will create resistant strains. It is true that in some early PrEP trials adherence was a problem. Real life behaviors, though, differ from clinical trials in some important ways.
Trial participants have no idea if they are taking the actual drug or not, and in trials the efficacy of the drug hasn't even been proven. So, the commitment of trial participants to stay adherent to the drug is less rigorous than users today, who know that the drug works, know they're getting the real thing, and are invested in remaining HIV negative. People taking PrEP today have more skin in the game, as it were.
For those who do miss the occasional dose, Truvada is somewhat forgiving. The protective ability of the drug doesn't drop if you miss a single dose because Truvada remains in the blood for up to 72 hours (compare that to missing a condom occasionally, which CDC statistics show to be as risky as never using them at all). That being said, it is optimal and recommended that Truvada be taken consistently each day, and users should take seven daily doses for Truvada to achieve optimal protection.
Taking Truvada alone when a PrEP user doesn't know they are already positive can lead to resistance and significantly reduce treatment options. Resistance has not been found with individuals who were verified HIV negative at the time they started Truvada, but it has happened in people who became HIV positive due to low adherence.
PrEP is just putting money into the pockets of pharmaceuticals when we have cheaper solutions.  I can't imagine anyone telling HIV positive people not to take their medications because their drugs are making profits for Big Pharma. The argument that HIV negative people aren't worth a fraction of that investment astounds me. I suppose we should wait until negative people get infected before it's okay for them make a profit for the drug companies.
And those are the facts as we know them about PrEP. I have no delusions that the debate will calm any time soon, of course. Human nature is far too predictable for that.
Just recently, politician Mike Huckabee addressed a gathering of fellow Republicans. Part of his remarks, delivered half a century after The Pill was approved for contraception, was his belief that "smart" women don't need the government "providing them a prescription each month for birth control because they cannot control their libido."
Right. Because birth control, as critics have been saying since 1960, would be unnecessary if women only showed some restraint and didn't behave like barebacking sluts.
Everything old is new again.
Mark
My thanks to HIV advocate Jim Pickett of AIDS Foundation Chicago for his expertise on this issue. Jim is active in the development of rectal microbicides (lubes and douches that kill HIV on contact). Damon L. Jacobs, who writes about his personal experience taking PrEP, also served as a resource.
Tags: aids, barebacking, culture, physician, research, Sexuality, testing
Posted in Gay Life, My Fabulous Disease, News, Prevention and Policy | 19 Comments »
Thursday, January 9th, 2014
In the summer of 2013, thousands of subscribers to Nelson Vergel's "PozHealth" listserv received a startling email from the HIV positive fitness and nutrition expert.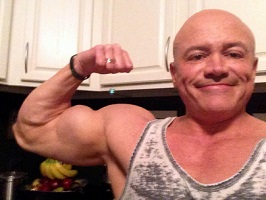 "You are probably wondering why I have been so quiet the last few weeks…" the message began. Vergel, a trained chemical engineer who devoted himself to HIV treatment advocacy after testing positive in 1985, had a troubling explanation for his online absence. A diagnosis of cancer.
"It took me months to come out to the poz group," Vergel said about revealing his diagnosis to his listerv. "It was a struggle for me."
Vergel had begun the group in 1999 when lipodystrophy was a hot topic among people with HIV/AIDS and they needed a place to compare notes, and it has since become the largest treatment information listerv for people living with HIV. It still thrives at a time when the exchange of HIV treatment information among peers has waned.
The success of the group perfectly reflects the dedication of its host, a gay bodybuilder whose own serious struggle with AIDS over the years belies his appearance of physical strength. Group members clearly admire Vergel and see themselves in his medical challenges and triumphs.
So it was with some trepidation that Vergel revealed a new health crisis to the group, one that forced his HIV to the back burner. "I was very concerned that people might panic, not about me, but themselves. I didn't want them to think this applied to them," Vergel said. "I really was more concerned with them projecting my challenge onto themselves."
He had little choice, however. His condition was serious.
In June, Vergel was experiencing stomach problems that doctors initially believed to be ulcers. Then came a diagnosis of H Pilori, a stomach bacteria. Vergel requested an upper GI endoscopy, during which ulcers were found and biopsied. While treatment with antibiotics killed the bacteria, the news from the biopsies was grave: Vergel had a aggressive brand of cancer known as non-Hodgkins lymphoma.
"I was shocked," said Vergel. It wasn't the feeling of impending death he had experienced when he tested HIV positive in 1985, but something more incredulous. "It hit me really hard. I had been preparing for heart attacks, or anal cancers, which I have checked every year. I was controlling those high risk situations. But this…?"
Despite the cruel irony of battling mightily against one disease and then facing another, it didn't take long for Vergel's instincts as a treatment advocate to take hold. "After I got the news, I got into my car and cried a little," he said. "And then, before I called my partner, I got on the phone and did a Google search."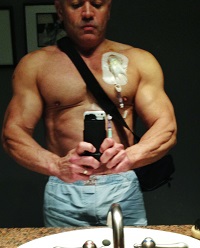 His research confirmed the treatment plan of chemotherapy that his doctor recommended, but he soon discovered that cancer healthcare isn't nearly as accustomed to empowered, involved patients as is the world of HIV.
"I realized how behind oncology is from HIV," Vergel said, "because there are fewer online resources for patients. It felt like early HIV. They don't discuss side effects until they happen to you. I kept finding out things randomly. It made me realize how good we have it in HIV. In oncology all they care about is killing the cancer. But part of the goal should be protecting the patient from side effects."
His treatment as a patient was often the antithesis of what he has advocated for HIV patients for decades. That advocacy, and Vergel's influence in crafting programs to empower HIV patients, is considerable.
Vergel educated himself on HIV pathology and medications after his HIV diagnosis, and became involved in several national health commissions, leading to his founding of the Program for Wellness Restoration in 1994. Because of his interest in physical fitness, he pushed for federal funding for studies of anabolic steroids and promoted results of earlier studies that showed that once you reach 55% of lean body mass, your chances of survival drop precipitously.
He was convinced that resistance training, nutrition and supplements are a key weapon against HIV. His 1998 book, Built to Survive, found a place on the shelf of nearly every gay man who had HIV and a gym membership.
For better or worse, the image of muscled gay men with HIV that emerged in the 1990′s, pumped up from weight training and anabolic steroids, can be directly attributed to the seminal work of Nelson Vergel, who trumpeted the importance of lean body mass in fighting HIV infection and maintaining a healthy immune system.
Unfortunately, his own HIV has been multi-drug resistant, and Vergel is currently on the last available regimen to treat his disease. The clinical expression for patients like him is "treatment failure." Vergel hates the term.
"Being called a failure sends the wrong message to patients," he said. "and I have been trying to change that language in the treatment world. It's demeaning to patients who are adherent."
As his cancer treatment progressed, other differences between his two health crisis emerged.
"A good friend of mine was diagnosed with cancer the week before me. He said, 'I have neighbors cooking for me. Doing my laundry. Isn't it sad that I could never disclose my HIV, but I can disclose this and everyone rushes to help? This is a diagnosis that my community can get behind. Isn't it sad that HIV isn't the same way?'"
The good news is that, unlike Vergel's history with HIV medication, the cancer treatment seems to have worked.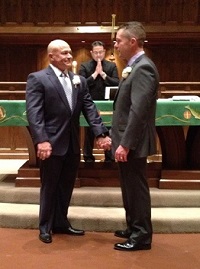 "There is no cancer based on my last biopsy," Vergel said. True to form, Vergel made the decision himself to stop the rounds of chemo early because he was concerned with its effect on his immune system. But he remains vigilant. "You are never cured of cancer. Like HIV, you have to keep an eye on it."
The last six months have been "the most intense of my life," he said, but it has also included signs that life, and joy, can go on. Vergel and his longtime partner were married in Washington, DC, on September 21.
"Always enjoy the moment," Vergel said. And then he adds an observation for those living with HIV. "Apply what you have learned in HIV and take control of your own health, no matter what the diagnosis. Oncologists are not used to seeing patients like us. Long time HIV survivors have many years of experience dealing with the healthcare environment, we have gathered lessons on second opinions, questioning our doctors, we're relatively young and healthy and have learned a lot of skills."
Today, Vergel is again busy posting to his POZHealth listserv, offering advice in TheBody.com's "Ask the Experts" forum, and he just founded a new men's health program, ExcelMale . Even the hair he lost during chemo is growing back.
"I didn't know how resilient I was until I went through this," Vergel says, and then there is a thoughtful pause. "Resilience. I like that word."
Mark
Some of the most popular My Fabulous Disease videos have shown Nelson trying to whip me into shape. "Fitness Stud Nelson Vergel Raids My Fridge" is hilarious and informative, "Hitting the Gym with Fitness Expert Nelson Vergel" benefits from his tight tank top, and "The Hard Facts on Erectile Dysfunction" offers advice on, well, you know (and opens with us in bed together). Check them out!
Tags: aids, culture, help others, hiv, physical, physician, research
Posted in Gay Life, Living with HIV/AIDS, My Fabulous Disease, Prevention and Policy | 6 Comments »
Monday, December 30th, 2013
The year 2013 was a game changer for My Fabulous Disease, and I want to thank you for your clicks, comments, and shares.  I have more confidence as an advocate and a writer, thanks to you, and traffic for this blog more than doubled over last year!
I'm bad at predicting which posts might resonate with readers. My philosophy has always been, "if you build it they will come," and the rest is up to you. Apparently you have very eclectic tastes, my friends.
In ascending order, the Top Ten Postings of 2013 are…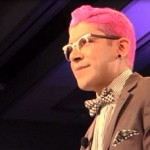 10. The Inspiring Advocates of the 2013 United States Conference on AIDS. This is a rollicking video recap of the annual event, produced by the National Minority AIDS Council, that brings together the very best our HIV/AIDS service community has to offer. Public health and pharma are there, of course, but I'm always thrilled to meet those who are doing the work on the ground, for local community-based organization working with scant budgets but tons of heart.  This video includes a discussion about the generational divide among people with HIV, interviews with multiple movers and shakers, marching bands, and Mardi Gras pageantry.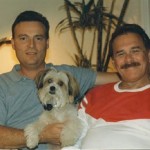 9. An AIDS Death in the Family.  Drawing from my book, A Place Like This, I have revisited the night my brothers' longtime partner died from AIDS, and the surreal haze that surrounded the occasion.  It is about loss, yes, but also about how we cling to social habits during the darkest of times to attempt to normalize things that feel anything but normal.  A dying man offering a "parting gift" to me, conversing as if he won't be gone in a few days, and the dreadful phone calls that a grieving lover must undertake. Yes, it's rough.  But it's life… and death.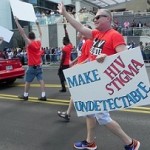 8. Two Minutes of Advice on Testing HIV Positive. This is a clever social media campaign: Healthline, an online health community, has asked people who have been living with HIV to create videos for those who have recently tested positive, known as "You've Got This." Think of it as "It Gets Better" for those with HIV. Of course, I had to create a video in my own peculiar way — something that demonstrates the sense of humor that has served me well over the course of 30 years living with HIV. There are now quite a few videos in this campaign with a variety of messages, and I encourage you to visit the Healthline site; you might find the message you or someone you know really needs to hear.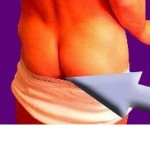 7. Probing My Anal Phobia.  I cannot believe I told you these things, which might be one reason this essay is a personal favorite of mine. Maybe this is about facing your fears, because I hate talking about… anal things. So what did I write about? Anal sex, cleanliness, colonoscopies, and the most outrageous douching disaster I have ever experienced. Yes, that's right, I went there. And the results will either have you laughing or finding out how to unsubscribe. Sometimes, I just need to write things that are on my mind and try to block out the fact that my Mom follows my blog. Enjoy!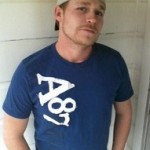 6. The Increasingly Strange Case of Uncle Poodle. Long before the Duck Dynasty controversy blew up, another popular reality show had an off-camera moment that caused quite a stir. Uncle Poodle, the gay uncle from the reality show Here Comes Honey Boo Boo, came out in a printed interview as HIV positive, and further claimed that he had been infected by someone who did not disclose his status — and who went to jail as a result. The details, however, are murky, and say as much about shame and HIV stigma as they do about criminalization laws.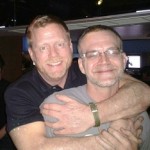 5. HIV and Gay Media: The Vanishing Virus. I suppose I have a lot of nerve. After having the honor of being included in an invitation-only summit of LGBT media representatives, I spend much of my time at the event hounding them, on video, about why they don't write about HIV more than they do. Fortunately, the participants were honest, thoughtful, and quite candid in their responses.  The event was co-sponsored by the National Lesbian and Gay Journalists Association and the video was featured on the main page of their site, so I suppose all is forgiven!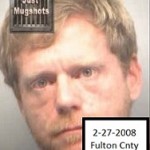 4. Surviving Two Epidemics: AIDS and Meth.  My history of crystal meth addiction and recovery isn't something I am ashamed of, but I don't write about it as much as I once did. The whole recovery process feels almost too precious to share. But when I was asked to share my story for an ongoing feature in Positive Frontiers about gay men in recovery, it just felt right. This essay is my truth, and maybe it will speak to someone at a time when they are ready to make a change. For information on crystal meth recovery, visit http://crystalmeth.org/.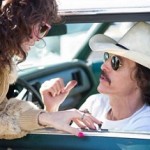 3. The Beautiful Sadness of Dallas Buyers Club. If anyone has a chance of stealing away an Oscar from Chiwetel Ejiofor of 12 Years a Slave this year, it is Matthew McConaughey, who is transcendent in this illuminating look at one straight man's response to the lack of FDA approved HIV medications. Some have criticized the film for not showing the impact of gay activists, but that's part of the point of the film: this is the story of this terribly damaged straight man, and how his prejudices were (somewhat) overcome through his own advocacy, as self serving as it may have been. You can count on one thing: Jared Leto, who played a transgendered friend, will be taking home an Oscar for Best Supporting Actor.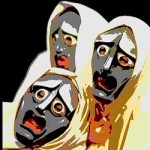 2 (tie). Stop Bludgeoning Young Gay Men with Our AIDS Tragedy. I thought I could say these things that other folks — HIV negative or young gay men themselves — would be crucified for saying. I was wrong.  I got crucified, too. Fortunately for my sensitive ego (yes, angry comments still hurt my feelings), many others understood that our history is important and vital to preserve, but it's not a prevention strategy for the landscape of today. This was more primal scream than writing for me.  Perhaps I should learn to count to ten?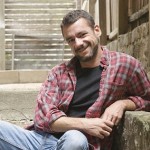 2 (tie). The Private War That Killed Spencer Cox.  It's kind of amazing to realize that Spencer, an early activist with ACT UP New York that went on to found Treatment Action Group, died only last December. So much has been written and done in his honor, including ongoing public forums on either coast that address PTSD among people with HIV/AIDS, and how we as a community can best address their (our) needs. This essay, posted soon after Spencer died, explores some of those issues, including trauma, loss, and addiction, all of which Spencer himself wrote about before his untimely death at the age of 44.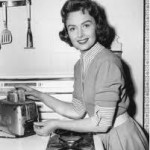 1. Your Mother Liked It Bareback. I had the title before I wrote the piece, and that's probably a terrible thing to admit, because the title alone incensed people (The Huffington Post, which carries my content regularly, refused to post it at all). Another primal scream put on paper, an outgrowth of complete frustration over our refusal to admit that there are other "protections" against HIV that do not include condoms. Despite applauding those who do use condoms more than once in the piece, I was accused of "promoting" barebacking and received my favorite name-calling moment of the year, as a "vile merchant of death." Even when faced with the facts about undetectable viral loads, or PrEP, some who read this article fell back on 40-year-old worries: "you could get an STD!" Honey, if the worst we have to fear these days is the clap, then sign me up. That just makes me feel nostalgic.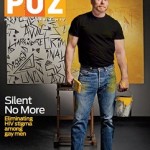 But wait! The Real Winner of 2013: "The Sound of Stigma." When POZ Magazine asked me to contribute a cover story on HIV stigma among gay men, I had no idea it would become my most widely read essay of the year, by far, without even appearing on my own site.  Even more surprising, to me, because the piece is such an indictment of how gay community turns against its own ("We are AIDS itself."). The posting of the story on Poz.com has been shared 2,500 times and has more than 150 comments, ranging from emotional to angry to heartbreaking. I am proud and yes, humbled, that the article contributed to such an important conversation.
Have a bright, joyful, and healthy 2014, my friends.
Mark
Tags: A Place Like This, Aging, aids, barebacking, criminalization, culture, family, gay, gratitude, help others, hiv, meth, physician, politics, recovery, serosorting, Sexuality
Posted in Books and Writings, Family and Friends, Gay Life, Living with HIV/AIDS, Meth and Recovery, My Fabulous Disease, News, Prevention and Policy | No Comments »
Thursday, November 21st, 2013
Lesley was my closest friend to become sick in the 1980′s, and he fought bravely until his death from AIDS. Today, there are little rituals I have to honor his memory, and I often write about him, the first of many friends lost to the epidemic.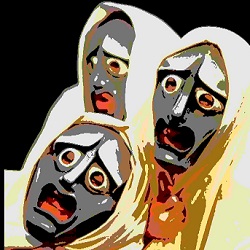 But there's something I will not do. I will not dig up Lesley's body and beat young gay men with his corpse. Lesley didn't perish so I could use him as a scare tactic. He wasn't a cautionary tale. He wasn't a martyr. He was a man with the same passions and faults as anyone else, and I won't use his death as a blunt instrument.
Plenty of us are more than happy to rob graves, however, in an attempt to frighten gay men into acceptable behaviors. This kind of horror-by-proxy happens all the time. Concerned but misguided gay men of a certain age hear whatever the latest HIV infection rates are, and they pull the AIDS Crisis Card.
"If their friends all died like mine did, maybe they would think twice before having sex without a condom," goes a typical remark, drenched in self pity and tenuous logic.
This statement misrepresents our lost friends and oversimplifies the state of HIV today. It projects our grief in the direction of those who bear no responsibility or resemblance to what we experienced. It subtly blames our departed friends for their mistakes, and then tries to equate them with a new generation of gay men who are much too smart to buy into it.
So frozen in time is our victimhood, it hardly allows for the facts of the here and now. Young gay men are more aware of HIV than my generation ever was. They simply relate to it differently, having come of age since the advent of successful treatments. Asking them to fear something they have literally grown to accept is as realistic as asking them to perform "duck and cover" drills in case Russia drops the bomb.
To view these young men and say, in effect, "if only you saw all the death that I saw…" is a wishful fantasy that disturbs me on all sorts of levels, and it says far more about us than it does about them.
I understand these attitudes come from a place of complicated emotions, ranging from grief, primarily, to our own shame or guilt over dodging a bullet — and it may come from a sincere need to share our experience with others. The punishing tone that often accompanies it, though, isn't going to win the respect or investment of younger men. It makes us as relevant as old men on the front lawn waving a rake at youngsters.
I take our community history very seriously. I've written a book about the dawn of AIDS in Hollywood, have read And the Band Played On more than once, cheered on the activists in the documentary How to Survive a Plague, and can't wait for the release of Sean Strub's upcoming AIDS memoir, Body Counts. There is enormous value in preserving our history — and in recognizing that many of us still carry trauma born of that time.
Community advocates have stepped up work to help us process what we went through a generation ago. Post Traumatic Stress Disorder (PTSD) is a very real phenomenon for longtime survivors, and excellent community forums have been mounted to explore these areas by the Medius Working Group in New York City and the "Let's Kick (ASS) AIDS Survivor Syndrome" project in San Francisco. Hopefully, other cities and LGBT organizations will follow suit.
That important work is quite different, however, from allowing our past to blind us to the present. When we raise our finger and say in a voice filled with foreboding, "people think you only have to take a few pills and that's it," we are denying the actual experience of a lot of people with HIV. For many like me, taking a few pills a day is, in fact, the only impact HIV has on my life. Research suggests I will live a normal lifespan and am more likely to die from cigarettes than HIV. And I'm not going to deny all that in order to advance a fright-show storyline that isn't my experience.
There are young voices telling new stories, thankfully. Gay writers living with HIV such as Patrick Ingram, Josh Robbins, Tyler Curry, Aaron Laxton, Robert Breining and the irascible Josh Kruger are peering across the generational divide (I have HIV antibodies older than they are) and they seem bemused. Their blogs suggest a post-AIDS life of full engagement and purpose. I consider this progress. If their lives (and writings) don't include burying friends or serious health concerns, wasn't that our goal all along?
Nowhere has our AIDS tragedy mindset done more damage than in the rollout of the unfairly maligned Pre-Exposure Prophylaxis (PrEP), the prevention breakthrough that allows HIV negative people to take anti-HIV medication to avoid infection. It is largely viewed as an alternative to condoms, which has quickly labeled HIV negative men taking PrEP as "barebacking sluts" by people coming unhinged at the very idea of unprotected sex. (Note: I remember when gay sex never involved condoms. It was glorious. I always thought getting back to a place where we had a real choice in the matter was kind of the point.)
There is something about the simplicity of PrEP (a pill a day! no condom negotiation! no guilt or judgment!) that is driving older gay men up the wall, considering their resistance to it and spurious claims of inefficacy, cost, and side effects. Tellingly, younger gay men have voiced fewer objections.
The facts are these: PrEP is at least as effective as condoms when used properly. The drug currently used for PrEP, Truvada, is well tolerated with few side effects. And despite fears and misinformation, it is being covered by insurance providers (do you know of even one claimant that has been denied?). For those without insurance, Gilead, the maker of Truvada, has a generous patient assistance program that allows you to earn a sizeable income and still get the medication.
Perhaps, in the end, we are simply victims of our own success as advocates. We successfully entrenched the immediate, mortal danger of HIV, the shameless inaction of our government, and the profit-driven, opportunistic role of the pharmaceutical industry. Anything that veers from that narrative, especially for those of us who lived it, feels like betrayal. Yet here we sit, in an age that confounds so much of what we once knew to be true.
The 1980′s are history. They are not a prevention strategy. The war as we once knew it to be, the one Lesley and so many others fought so valiantly, is over.
May they rest in peace.
Mark
————————————————————————-
PLUS…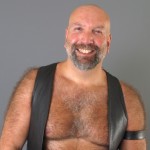 My friend and early mentor, Eric Rofes, was an out, gay, kinky, deep thinking anthropologist that wrote the important book Reviving the Tribe, about building community among gay men during the AIDS epidemic, and Dry Bones Breathe, his follow-up work. He was one of the first to write about the value and even spiritual importance of anal sex for gay men and even exchanging bodily fluids (when he said as much at a forum for gay men in Atlanta I organized in 1995, it was as if a bomb went off, such was the hysteria). For a thoughtful overview of Eric's work and influence, check out a piece from Charles Stephens about the Rofes legacy — and where his worked wasn't fully realized. Whenever I fear my writing might seem provocative, I think of Eric Rofes, his bravery, and his lasting influence on the work of many of our leaders. Eric died far too early in 2006 of a heart attack. (Photo credit: Markichester.com)
Tags: A Place Like This, aids, barebacking, culture, gay, hiv, physician, serosorting, Sexuality
Posted in Family and Friends, Gay Life, Living with HIV/AIDS, My Fabulous Disease, News, Prevention and Policy | 33 Comments »
Sunday, September 29th, 2013
This is a clever social media campaign: Healthline, an online health community, has asked people who have been living with HIV to create videos for those who have recently tested positive, known as "You've Got This." Think of it as "It Gets Better" for those with HIV.
Of course, I had to create a video in my own peculiar way — something that demonstrates the sense of humor that has served me well over the course of 30 years living with HIV. Maybe my video will help someone you know.
To be honest, I barely remember testing positive in 1985, when the test became publicly available (my doctor and I estimate my infection occurred as far back as 1981). I was already self-medicating with a growing drug addiction — it was Los Angeles, I was young and stupid, and people started dying; cocaine seemed like a reasonable response at the time — and the test result felt like my license to continue using.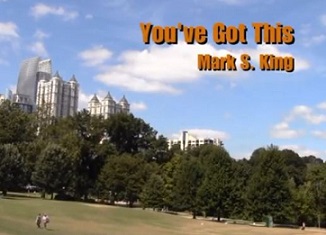 Today, it's hard for me to recall a time in which I was afraid of becoming infected. I only know a life living with the virus, and my fears of HIV itself are long past. So I should probably approach any advice for the newly infected with care. They are experiencing a profound event that happened to me a lifetime ago. I hope my light touch will give them a needed lift or bring them a smile.
It's easy for me to make the mistake of assuming new infections only happen to younger people, and I even make an apologetic joke in the video about my being "old." The fact is, most new infections in the United States happen to people over 30, not under. We might want to check ourselves when we bemoan infections among "these kids today," (although of the various age groups with new infections, those under 30 remains the largest).
To participate in "You've Got This" with a video of your own, visit the Healthline site for details. Or leave your own word of advice in the comments section below!
Mark
Tags: aids, culture, drag, gay, help others, hiv, testing
Posted in Anita Mann and Acting Gigs, Family and Friends, Gay Life, Living with HIV/AIDS, My Fabulous Disease, Prevention and Policy | 8 Comments »
Tuesday, September 24th, 2013
Note: This essay has been shared more than 15,000 times from this site since it posted in July of 2012. Some readers responded angrily, and the barebacking aspect of the story brought both cheers and derision (one comment accused director Max Sohl of "crimes against humanity"). Frankly, I just thought the story of the film and its sociological impact was worth investigating; I appreciated the candidness of those connected to the film, as well as the social scientists and CDC officials who served as background.
The annual Folsom Street Fair in San Francisco is noted for its unbridled embrace of every star in our sexual constellation. Even the fearless leather community that founded the event can sometimes appear tame amidst the outlandish kinks and clothing – and lack thereof – on display along the city's tilted streets.
In the middle of this rowdy bacchanalia in the fall of 2003, Paul Morris stood at the booth for Treasure Island Media (TIM), the gay porn outfit he founded that features unprotected sex (barebacking) between its actors. This particular specialty was the singular driving force behind his smashingly successful and relatively new company.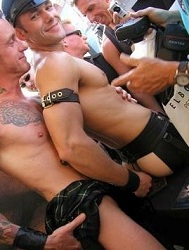 Then, like the legend of Lana Turner fortuitously cozying up to the counter at Schwab's, a beautiful and achingly masculine young man approached the TIM booth. He liked the TIM videos, he liked them very much indeed, and he hoped to one day document a few fantasies of his own. TIM star Jesse O'Toole was on hand and someone snapped a photograph of the two of them together (right). In it, the grinning young man with a leather cap appears to have found his long lost tribe, and O'Toole looks as if he has found a seven-course meal.
The photo was sent to Max Sohl, a sometime porn actor with a theater background whom Morris had commissioned to conceive and direct what would be Sohl's first porn film. Sohl met with the aspiring model and asked him to complete a form that included a simple question: What is one of your fantasy scenes? In response, the young man wrote simply, "me getting nailed and seeded by a gang of hot guys."
"The Black Party was coming," Sohl explained in a recent interview, referring to the annual New York City weekend of leather men, parties and sexual adventures, "and I thought, 'Okay. Let's see how many men he can take.'"
And that is how Dawson's 20 Load Weekend was born.
Prior to the onset of AIDS, condom usage in gay pornography was nonexistent – but that was before bodily fluids became synonymous with death and disease. For well over a decade after the crisis began, gay porn videos featured not only tightly wrapped penises, but their storylines – indeed, the actors themselves – suffered from a sort of dramatic malaise, as if sleepwalking through their sexual routine while trying to pay no attention to the man with KS lesions behind the curtain. The videos mirrored our own lack of interest in gallivanting about with the pizza man or diving into an orgy with strangers, with or without condoms. Many viewers simply returned to their stash of pre-AIDS pornography, which was condom-less but "justified."
As AIDS deaths subsided with the advent of new medications in 1996, gay male culture responded with a vengeance. Circuit parties were born of celebration (before succumbing to their own excesses), safer sex behaviors relaxed, and there was a palpable longing to escape the horrors of the previous years. Reclaiming a bold sexuality – something many gay men believed had been lost forever – was a tonic for the post-traumatic stress they suffered. Younger gay men, who had listened to stories of an earlier, sexually liberated time as if it were a lost era of paleontology, were more than willing to explore whatever modern version might await them.
Unprotected sex since the arrival of HIV is nothing new – it is, after all, the primary reason for new infections that have continued fairly steadily since AIDS began – but in the late 1990's the gay community proved again how comically adept it is at applying a little branding to any phenomenon, and "barebacking" entered the public lexicon. The irony may be that a new word was developed for the oldest sexual activity imaginable: having sex without a barrier. It wasn't the sex that had changed, but the meaning and judgment associated with it towards, most specifically, gay men. Or, as AIDS advocate Jim Pickett said at a recent conference for people living with HIV, "When a friend announces they are expecting a child, I feel like screaming 'You barebacked!'"
But while intelligent minds and passionate advocates argued about the reasons and the proper response to barebacking, no one had dared document it on videotape for the erotic pleasure of others. Yet.
In 1998, two renegade companies formed to make bareback videos exclusively: Hot Desert Knights and Treasure Island Media (links definitely NSFW). None of the leading gay pornographers would consider producing them (although they were eager to market their highly-profitable backlists of videos produced "pre-AIDS" that featured bareback sex). The cheaply made videos by the upstart porn producers brought the sexual choices of an increasing number of men out of the closet and onto DVD players and computer screens.
The videos were uniform in their low production values, the older ages of the actors, and the fact that several of them appeared to have the physical manifestations of HIV. It was as if a group of men who had literally lived through AIDS said, "oh, what the hell," and demonstrated the kind of sex they had been having amongst themselves for some time. Their exploits were perceived as an underground fetish that would never break the surface of more mainstream gay pornography.
But then Max Sohl met that ferociously attractive man from the Folsom Street Fair who was so eager to "get seeded" by a string of strangers, and with the sexual zeitgeist now primed for their arrival, they made a film that would forever change the porn industry and quite arguably influence the sexual behavior of countless gay men.
Re-christened "Dawson," the budding porn star was served up in a hotel room over the course of New York City's 2004 Black Party weekend to an ongoing parade of bareback tops. Their sex was filmed in a documentary fashion, without music, scripted dialogue, or any effort to hide the many cables and cameras crowding the room. Dawson's fantasy had been fulfilled, and Sohl had the footage to prove it.
In June of 2004, Dawson's 20 Load Weekend was released and was precisely as advertised.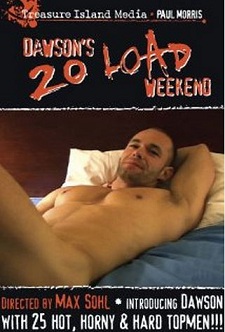 It might first strike the viewer that the video was created in an unsettling world in which HIV is utterly absent; that is, until a revamped sexual choreography is pointedly repeated again and again. While orgasms in gay porn before AIDS typically showed the top withdrawing from his partner and spilling his semen across his partner's backside, the tops servicing Dawson had a different and very deliberate mission: to withdraw only long enough to prove their orgasm, and then re-enter Dawson immediately to show the injection of semen.
This was not a film that was made in the absence of HIV, but was created because of HIV. You can practically hear a disembodied voice whispering, "Watch closely. This is how gay men have sex now. That is where semen belongs. Fuck AIDS."
Depending on your point of view, it is either a transgressive act of eroticism or an incredibly irresponsible act that demonstrates how to become infected with HIV. Or perhaps both.
In the center of all of this was Dawson himself, and never has bareback porn had such a virile and athletic leading man, much less one that bottomed with such disarming delight. "He was a higher quality male model that hadn't been seen in that kind of extreme scene," said Sohl. "The movie changed things because of Dawson. He was adorable, and actually smiles and laughs. He is Cialis joyful in that movie."
"Bareback porn companies have blood on their hands," became a common refrain among gay men and health advocates. Gay sex advice columnist Dan Savage equated the videos to child porn, believing they take advantage of the naïve and the vulnerable. Some accused TIM of making snuff films.
The video was wildly successful, ubiquitous wherever porn was shown. Even Sohl was surprised. "Our staff and even my friends would say 'I go into a porn booth, a sex party, a hookup, and its playing,'" he said. "It was everywhere."
Adult bookstores which had previously shunned TIM videos responded to customer demand and began stocking them, even creating bareback sections on their shelves. Gay porn sites that once refused to feature bareback clips began including them. Dawson and the film became the definitive symbol of a bare, wanton sexuality that eschewed condoms and refused to be denied or intimidated by the virus.
Soon, more companies produced bareback porn, and they were able to attract "collegiate jock" types who were younger, more muscular and the very picture of health and vitality. The faces and bodies in bareback videos had been transformed, erasing all evidence of HIV, much like the invisibility of HIV/AIDS in our broader culture.
When considering the legacy of his film, Sohl is more pragmatic than proud. "The concept of taking twenty loads in 2004 was beyond taboo, but to say it in 2012… it doesn't seem as extreme today," he said. "I'm sure someone else would have done it. It just so happened to be us."
Neither does Sohl admit to any trepidation about the safety of his actors, then or now. "I've been doing this since 2004, with thousands of men, and have had only one guy claim to get an STD (on my set)," he explained. "Probably 50 percent of my casting job is being an HIV counselor," he adds, without a hint of irony. "I spend a lot of time talking about HIV. My feeling is that people need to be responsible for their own actions and make informed decisions."
One of the people making decisions while living with HIV is none other than the actor known as Dawson, who disclosed his HIV positive status to The Windy City Times in 2005. While his HIV status may surprise no one, something else he said in the interview was sadly revealing. "It was after turning positive that I made the decision to look into doing a movie for Treasure Island Media," he said at the time. "I had seroconverted a few months before…"
After an HIV diagnosis, many people use it as an opportunity to re-examine their lives, make different choices, or otherwise take steps to enjoy their life in whatever ways are important to them. For the man who would be Dawson, his seroconversion was followed by the choice to be an unapologetic cum whore in front of video cameras. This may have been his fantasy, but it certainly fuels the stigmatizing belief that people with HIV are irresponsible vectors of disease, spreading infection and abandoning whatever sexual values they may have previously held.
Perhaps, then, the film was a treatise on the kind of sexual liberation available to HIV positive gay men today, demonstrating the "new normal" for those who take their meds, eliminate the viral activity in their blood, and "fuck freely and without fear," as TIM founder Paul Morris once put it. Or did it simply portray poz men as sluts, a charge leveled by disgusted (and possibly jealous) HIV negative men?
"What a person is seeing has more to do with them than with us," said Sohl. "The best mode of action is not to confirm or deny anything. I will see a scene online that I directed," he says, referring to the many porn sites that pirate pieces of his work and give them new titles, "and it will be renamed 'negative bottom takes poz loads,' as if it were a conversion scene. We never said that. Or people think the bottom is using crystal meth. That says more about the guy watching it than what actually happened."
That relationship, between porn and viewer, is something of particular concern to some HIV prevention advocates who believe bareback porn encourages unsafe sex in real life. This resulted in AIDS Healthcare Foundation's recent campaign to mandate condom use on pornography sets, a move that was popular on a simplistic level but did nothing to address the myriad of factors associated with actual HIV risk and relative safety, such as an undetectable viral load, serosorting, or the precise sexual behaviors involved.
While social cognitive theory states that we make behavioral decisions based on watching others, very little research has been conducted on the causal relationship between bareback porn and real behavior. In what little has been studied, researchers can't decide if barebackers watch a lot of bareback porn, or bareback porn makes people barebackers.
It is a riddle that Max Sohl is surprisingly happy to solve. "Absolutely" he said. "Of course it is going to influence what people do." When asked, then, what is the responsibility of porn, Sohl would have none of it. "The responsibility of porn," he says impishly, "is to make the guy watching it shoot a load."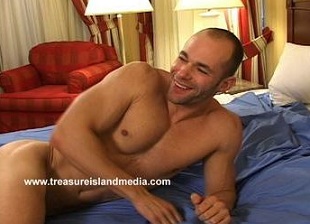 Dawson is, now and forever, committed to videotape and featured on dozens of online porn sites, happily receiving the prize he so ardently desires. He and his progeny of newer, younger porn actors have crossed a line and they're never coming back. Their video escapades are available online everywhere and for everyone, including young gay men who are just coming out and surfing the internet for validation of their sexuality.
What those young men will almost certainly see online are depictions of unprotected sex, because bareback videos now outperform scenes of condom usage on every site that carries them – and most of them now do. It is unquestionable that bareback sex will be viewed as typical to the uninitiated, and anyone crafting safer sex messages to those young men is going to have a difficult time trumping those images. The "use a condom every time" message is officially dead, drowned in buckets of bodily fluids by Dawson and his barebacking brethren.
Dawson's 20 Load Weekend redefined bareback porn and the men who appear in them. It influenced subsequent videos and expanded the availability of bareback films. It depicted a prevailing truth about gay sexual behavior "post AIDS," and arguably encouraged risky sexual adventure-seeking. It led to the saturation of bareback porn online, making unprotected sex normative to whomever might be watching. To dismiss this film, to minimize its social and cultural impact, would be to demonstrate a profound misunderstanding of gay sexuality today.
"Barebacking is a right," gay anthropologist Eric Rofes once wrote. "After all, practically every straight guy in the world gets to do it without being told they are irresponsible, foolish, or suicidal… Barebacking is liberation. Barebacking is defiance."
How foolish, prescient, liberating, enlightening or destructive barebacking may ultimately become is something that may only be revealed in the next chapter of our gay community's troubled history.
(Photo of Dawson and Jesse O'Toole courtesy of Max Sohl and edited for content. Other images courtesy of Treasure Island Media [NSFW].)
————————————————-
TWO MORE POSTS ON BAREBACKING and/or GAY SEX:
"Your Mother Liked it Bareback" loses all patience with the finger pointing and judgments being hurled around between gay men when it comes to choices about unprotected sex. In short, it asks us to broaden what it means to have "safer sex," and to acknowledge there are now many prevention techniques that do not involve condoms. Check it out.
"Why I Stopped Going to the Baths" is a riot, explaining my decision to stop, well, going to the baths. Any posting that begins with "The last time I went to the baths I stepped in poop," can't be all bad, right?
Tags: aids, barebacking, culture, gay, hiv, meth, Recreation, research, serosorting, Sexuality, testing
Posted in Books and Writings, Family and Friends, Gay Life, Living with HIV/AIDS, Meth and Recovery, My Fabulous Disease, Prevention and Policy | 1 Comment »
Monday, September 16th, 2013
At the recent 2013 United States Conference on AIDS (USCA) in New Orleans, the word "stigma" wafted through the event, in workshops and throughout the exhibit hall, like an annoying new pop song you couldn't stop humming.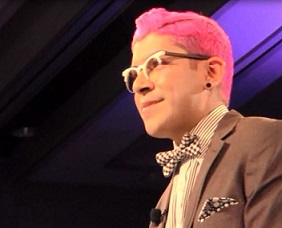 The Stigma Project. The Mr. Friendly campaign. The CDC "Let's Stop HIV Together" media campaign. My own POZ Magazine stigma cover story issue ("The Sound of Stigma"), an indictment of gay community and the antipathy between positive and negative, sat in stacks at the POZ booth. Panel discussions and workshops were held on identifying stigma, combating it, living with it. If Lady GaGa would only record an anthem about it, she could finally knock Katy Perry off the charts.
But there's good reason for it. As Peter Staley (How to Survive a Plague) said in a session of people living with HIV, "One of the biggest generational shifts that I find most depressing is that most of the stigma we deal with now comes from within communities."
In my video blog recap, you'll meet as lot of people addressing this issue in various ways. You're also going to meet advocates of both the celebrity variety (Mondo Guerra of Project Runway (photo at top), and photographer Duane Cramer) and those doing the work on the ground in communities large and small. As usual, it was the people and their personal commitment that caught my attention, and this recap is a salute to their efforts.
The generational differences Peter Staley spoke of is also a curious new bend in the culture of HIV. Once upon a time, our communal experience of AIDS, at least as gay men, was much the same. Our lives were bound in the sameness of death, despair, and then, hope. But since then our generations have separated, with younger gay men less traumatized or fearful about the virus, and (too Xanax many) older gay men judging them for behaviors and mistakes we ourselves made in our youth. This too is a subject ripe for conversation, with writers like the irritatingly young Tyler Curry broaching the topic, and public forums springing up to address the matter of post-traumatic stress among "the AIDS generation," which I suppose means me.
To some, conferences like USCA represent "AIDS, Inc.," or a waste of resources that feels self-congratulatory and a poor excuse for plane flights and rubber chicken plenary lunches. I disagree. If the pharmaceutical industry, highly visible and paying much of the tab at events like these, wants to underwrite sessions while promoting their key messages and products, they can be my guest. Conference attendess are sharp enough to take what they need and leave the rest, and the pure energy and support between those doing the work is worth the cost in my mind.
As Paul Kawata, of the National Minority AIDS Council, the producers of the event, said to me, "If we can inspire people to devote one more to year fighting this epidemic, I feel like we've won."
Thanks for watching, and please be well.
Mark
———————————————————————————-
PLUS…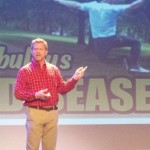 I have the privilege of presenting "Mark's Poz Time Machine" at a retreat for poz men in Montana this weekend, hosted by the Montana Gay Men's Task Force. I really enjoy this presentation, which is an interactive walk through the history of of HIV/AIDS, from 1981 to the present, using video clips and photos, my own story, and drawing upon the life experiences of participants along the way. From my pre-AIDS win on The Price is Right to the tears of the mid 1980′s and then a re-established HIV culture, it allows everyone to contribute some powerful storytelling and a shared history. If you would like more information, contact me. I come cheap.
Posted in Gay Life, My Fabulous Disease, News, Prevention and Policy | 5 Comments »