They come from nearly every corner of the world. They are engaged in local communities and on the international scene. They include mothers, artists, a fugitive, a performer, and a drug smuggler. They are speaking out, acting up, and in some cases risking their personal safety and liberty.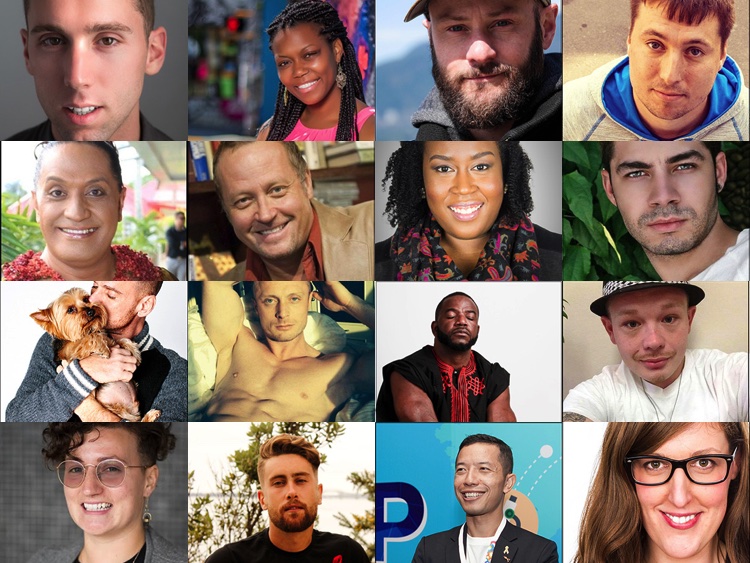 (Photo illustration courtesy of PLUS Magazine.)
They are the 16 HIV advocates to watch in 2016, and they inspire and humble me. It is such a privilege to share their stories with you and highlight their important work. Their twitter handles and other social media links are included whenever available; I urge you to follow them so these advocates can inspire you all year long!
And now, it is my honor to present…
Joshua Middleton
Big Bear Lake, California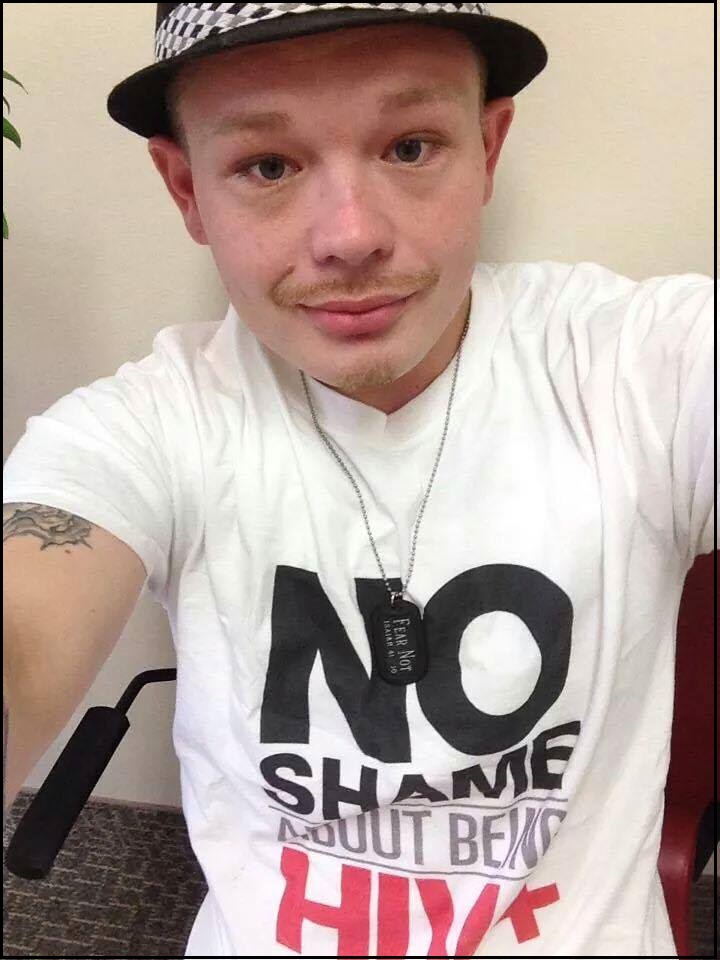 Straight men living with HIV aren't unicorns. They do exist. But being public about their status means facing an additional layer of ignorance. Joshua Middleton has every intention of changing that. "I'm putting a face on the heterosexual HIV positive male that is often silent in this fight against HIV," says the 25-year-old Californian. "I want to show the world that there is always hope."
Joshua has started his own blog, contributes to TheBody.com,  and has dived into the HIV advocacy arena with vigor and youthful enthusiasm. He has become an avid supporter of PrEP, uses his fluidity in multiple languages to share HIV messages, and wants to pursue a law degree for the express purpose of defending those being unfairly prosecuted by HIV criminalization laws.
"He is a loving soul," says Maria Mejia, the popular social media personality and HIV positive advocate. "He represents a new generation of activist and I am always so proud to see a young heterosexual male stepping out of the HIV closet."
"Sitting on the sidelines is not an option for me," says Joshua. "I'm going to be a driving force until the day when HIV becomes yesterday's news."
Kenny Brandmuse
Lagos, Nigeria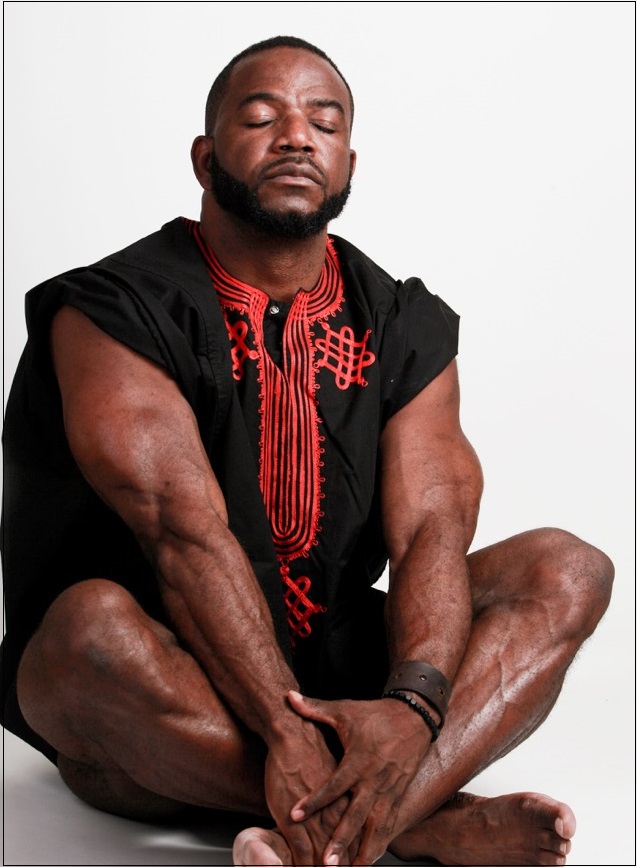 If and when Kenny Brandmuse returns to his home of Lagos, Nigeria, the reception might not be a welcome one. Shortly before he left two years ago (escaped might be a better word), he was receiving threatening phone messages from anonymous strangers. "They wanted me punished for my sexuality," says Kenny. "I was already being investigated by the court, and I had to stop attending the hearings because the unfriendly crowds outside the court were becoming larger."
The threat to his safety became too great, so Kenny managed to get to the United States by seeking an advanced degree at a Baltimore college. Then he found the ideal job – and a work visa – with the Baltimore Health department to design programs for gay black men that address HIV stigma. He loves the work but can't help but feel anxious about the future, once the visa ends. "It's like walking on needles," Kenny says.
Part of his troubles in Nigeria were due to Kenny being an outspoken gay men living with HIV. Kenny founded Is Anyone In Africa?, an online community for African gay men and those living with HIV. It has helped over 500 men and women receive care without fear of being outed since being launched only one year ago.
For 2016, Kenny has a simply goal: to see a more empowered gay community living in homophobic Sub-Saharan Africa.
Pioneering African gay rights clergyman Jide Rowland Macaulay, founding pastor of House of Rainbows, has a unique understanding of Kenny's journey. "Kenny coming out about his sexuality and HIV status has made many of us come to a place to be realistic and reconcile the odds against discrimination," Jide says. "As a child of Nigeria, he has by default positioned himself carefully as heroic, it is my hope that the nation would find in her heart to celebrate him."
Whether or not Nigeria is ready to celebrate the return of Kenny Brandmuse remains to be seen. His work visa expires in 2018.
(Photo credit: Olubode Shawn Brown)
Greg Owen
London, England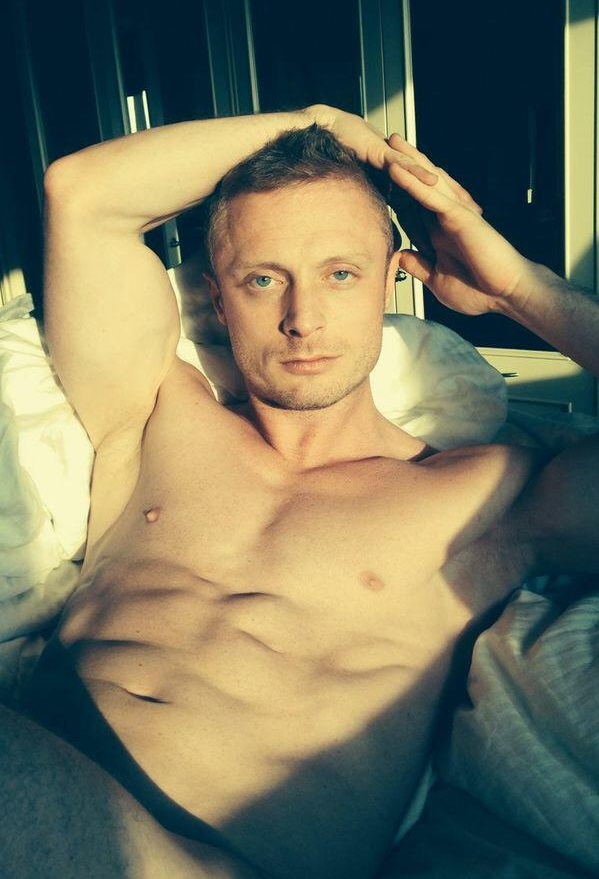 If the photo of Greg Owen strikes you as sexually provocative, then he's just doing his job. The London-based advocate likes starting conversations about sex. "It is incredibly important for us as gay men to remain not just sex-positive but to keep reaching and working towards a complete sense of well-being. Emotional, mental, sexual and social," says Greg. "When we are looking after ourselves, we become more resilient in dealing with the curveballs that life sometimes throws."
Greg faced a major curveball only months ago, when he decided to begin taking PrEP himself (because Truvada as PrEP isn't yet available in the United Kingdom, Greg acquired the drug from a friend who had stopped taking it as an HIV treatment med). Everything was in place, until Greg got tested before beginning PrEP and discovered he had become HIV positive since his previous test. His own decision to start PrEP was just a few months too late. His idea to write and share his own "PrEP Diaries" instantly became his "Diagnosis Diaries." His activism did not skip a single beat, culminating with his popular site, "I Want PrEP Now."
Gus Cairns, the enormously influential editor of AIDSMap, is duly impressed. "What I particularly like about Greg is that although he knows what he's doing, he is conspicuously not a saint," he says. "He knows instinctively that the best way to sell HIV prevention is via sex, not by finger-wagging about it. He lives his life rather nakedly in public and is both an inspiration to others but also, now and then, a burden to himself because of it. I follow his activist career with a paternal eye."
Joey Joleen Mataele
Nuku`alofa, Kingdom of Tonga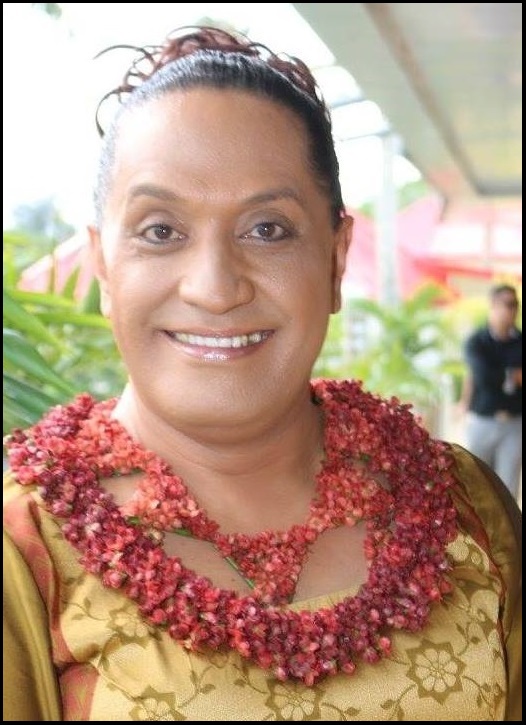 In Tonga, when a transgender person (known as "leiti") is seen walking down the street, someone might use a cruel shorthand to refer to them. They simply call them "AIDS." It is in that discriminatory environment that Joey Joleen Mataele founded the Tonga Leitis Association in 1992, and she hasn't stopped fighting for her community ever since.
An active figure on the HIV awareness scene, Joleen has witnessed firsthand the harassment and discrimination suffered by LGBTIQ people in Tonga and the South Pacific. But Joleen had a not-so-secret weapon: her own visibility as a singer and entertainer. "The culture of the pacific is open to humor, song and dance," Joleen says. "So, I founded the Miss Galaxy Queen Pageant to raise awareness and to support our community." The pageant event became an enormous phenomenon, raising crucial funding and even garnering the support of Her Royal Highness Princess Salote Lupepau'u Tuita.
Joleen, who is also raising five adopted children at home, is just as ambitious in her goals for 2016. "I want to strengthen the Tonga Leitis community advocacy to effectively address the health, rights and well-being of Tongans and Pacific Islanders of diverse sexual orientations and gender identities," she says, "and to provide an inclusive environment that celebrates diversity in all forms."
"Joleen has been a beacon of hope for those living with HIV and AIDS in the region," says Resitara Apa, former secretariat of the Pacific Diversity Network.  "She works to ensure that the people of Tonga are educated about HIV so they stop discrimination and start caring and loving those living with HIV. Keep an eye out for her in 2016 and see her make changes for those who have no voice."
Kamaria Laffrey
Winter Haven, Florida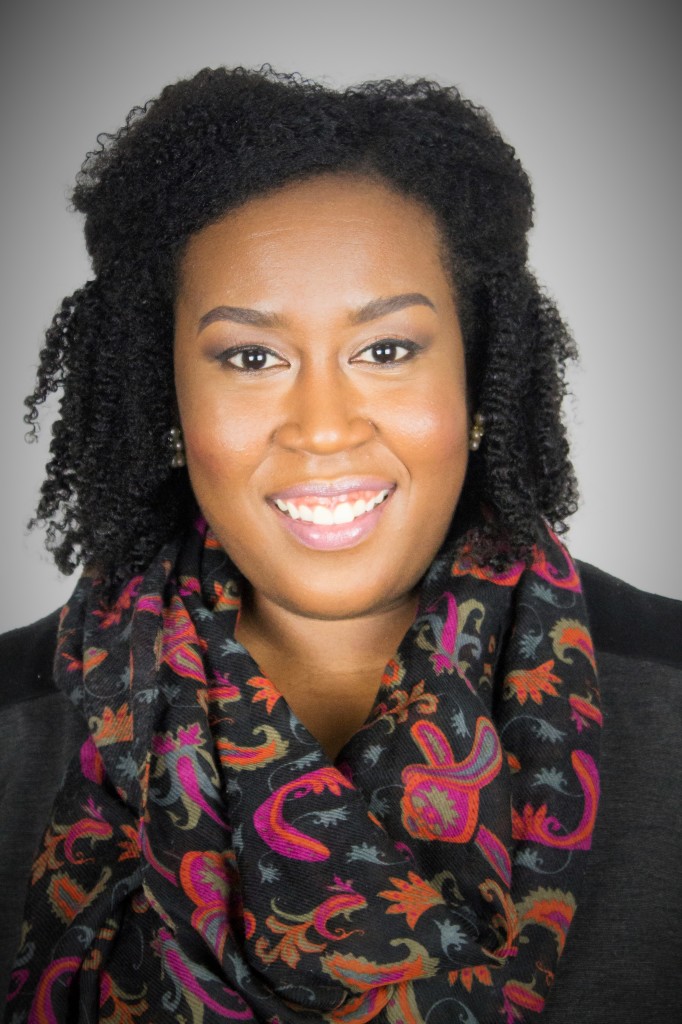 The Positive Women's Network USA (PWN USA) could easily generate an activist list of their very own, considering how ferociously powerful the organization has become in recent years. One advocate who has benefited from their inspiring female power is Floridian Kamaria Laffrey.
"More and more women are coming out of the shadows," Kamaria says, "and helping to break down misconceptions of HIV." Her work with PWN USA, We Make the Change Florida, and as part of a strategy team with The SERO Project to repeal criminalization laws, is keeping her schedule brimming with advocacy activity. "I am continually fueled to find ways to share purpose beyond pain when issues of criminalization, reproductive injustice, and overall stigma prevent people from seeking treatment, staying in care and living the abundantly full life they deserve."
Kamaria credits her religious faith for getting her through her diagnosis in 2003. "Being a woman of faith has often made me feel torn in what I view as a really sensitive culture. In the faith arena, I feel that many layers of HIV aren't addressed, just those that feel less controversial," she says. "And outside of the faith world, I sometimes feel as though I am not taken seriously because of my beliefs. But I have hope for change."
In 2016, Kamaria will be focused on making her organization emPOWERed Legacies officially a non-profit, completing her book, Chasing Waterfalls, and making a mission trip to Haiti.
Tami Haught, the SERO Project Training Coordinator who led the fight that successfully updated Iowa's HIV criminalization laws, believes Kamaria's spirit may be her most valuable tool as an advocate. "Kamaria has so much energy, her smile lights up a room," Tami says. "Her spirit and resolve are inspiring, and she is a power to be reckoned with in Florida."
Nicholas Feustel
Hamburg, Germany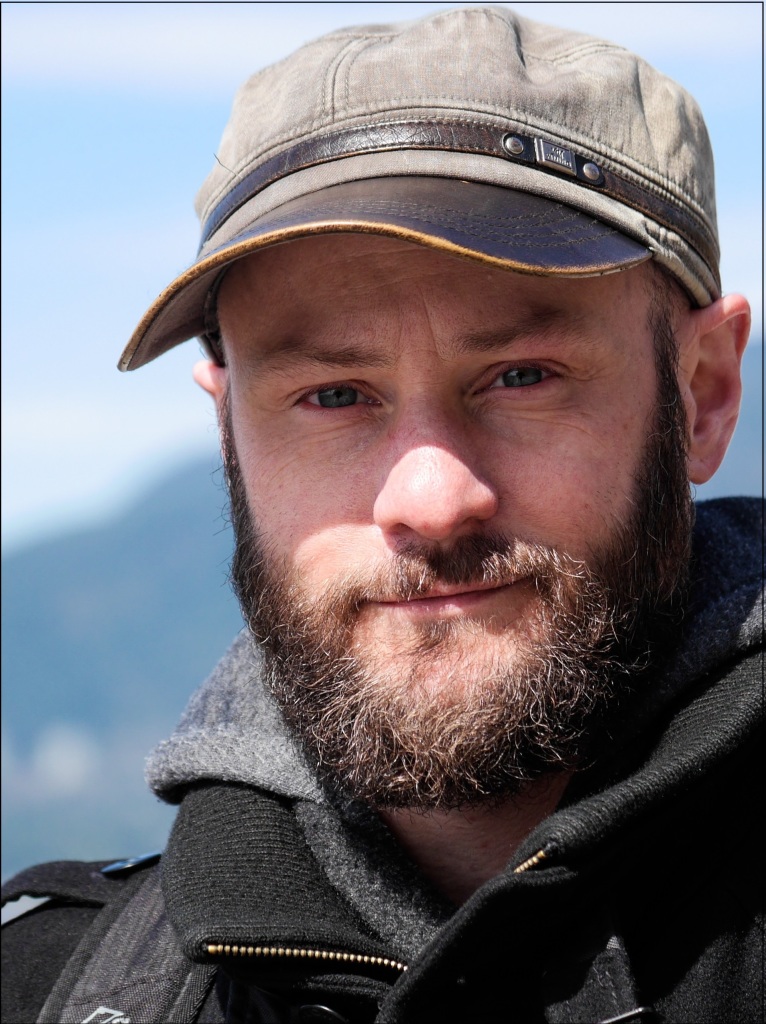 German activist and filmmaker Nicholas Feustel is committed to his PrEP advocacy body and soul. In fact, with no other options available, he is using his body as a quality control measure.
Nicholas has already made an enormous contribution through his video production work, creating documentaries on HIV criminalization, prevention, and living with HIV. But it was the advent of PrEP that re-energized his efforts, leading to his documentary on the groundbreaking PROUD study on PrEP. Even so, he still saw roadblocks to bringing the drug to Germany.
"I realized there is a big language barrier," Nicholas says. "All the latest and useful information comes out in English first. So I translated articles, wrote my own, and launched the first German website on PrEP. I've been trying to make people here in Germany understand what PrEP is all about, that it is so much more than just taking pills." As a direct result of Nicholas' efforts, Germany's leading AIDS service organization, Deutsche AIDS-Hilfe, is pro-PrEP after a period of skepticism.
But a huge barrier remained: Truvada as PrEP is not approved in Germany. That's when Nicholas got really creative.
Nicholas learned he could legally import, without a prescription, a generic version of Truvada from India if it was shipped to the United Kingdom. He retrieved it there, began the regimen himself, and then had his blood levels tested for Truvada's active ingredients to be sure the generic version was legit. It was. Anyone familiar with early HIV treatment activists leaving the country in pursuit of effective medications will appreciate Nicholas' ingenuity.
Edwin Bernard, the internationally renowned coordinator of the HIV Justice Network, holds Nicholas in a special kind of awe (in a match made in HIV advocacy heaven, the two are longtime partners). "Nick always goes the extra mile in his PrEP advocacy," Edwin says, "including turning his own body into a political petri dish and posting his own drug blood levels online whilst on cheaper generic Truvada."
Ian Bradley-Perrin
Montreal, Quebec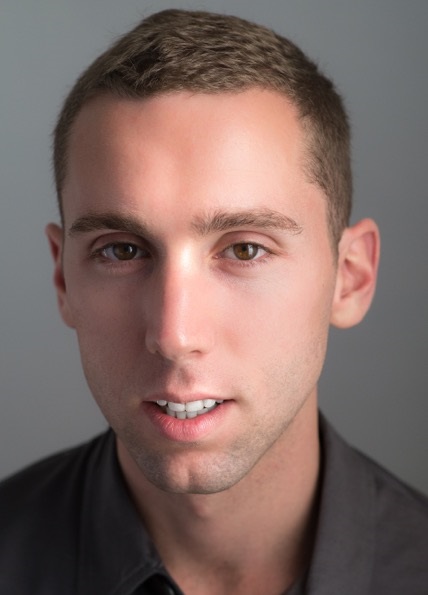 The staggeringly intelligent Canadian Ian Bradley-Perrin likes to figure out how systems work – and why they allow access to certain people while others are left behind. Lucky for us, the PhD student in Sociomedical Sciences at Columbia University in New York is applying it to the healthcare of people living with HIV.
"I'm interested in how social movements shape who gets a seat at the table of policy making," says Ian, "and how class, gender, race, and health intersect to produce particular understandings of the needs of HIV+ people."
Ian is also fascinated with the history of the HIV epidemic, and the "historiography of AIDS" in particular. "It's the study of how the history of HIV/AIDS and the artistic and symbolic products of activism around the issue get written," he says. "What are the narrative trends, tropes, and what is missing. Essentially, instead of just the story of AIDS, it's the history of the way we tell the story of AIDS."
Ian will publish much of this in various papers in 2016. He will present on the topic of stigma and public health at Columbia this year, and is applying his knowledge to an initiative investigating community organizations in the Deep South and how the CDC funds them.
"Ian has an incisive ability to see the interconnections between the disparate social, cultural and policy implications of living with HIV in a post-HAART world," says Avram Finkelstein, founding member of the Silence=Death and Gran Fury collectives. "He has already done significant work around HIV criminalization in Canada and spearheaded complex conversations about the recent attempts to construct an HIV/AIDS history in the midst the pandemic."
Midnight Poonkasetwattana
Bangkok, Thailand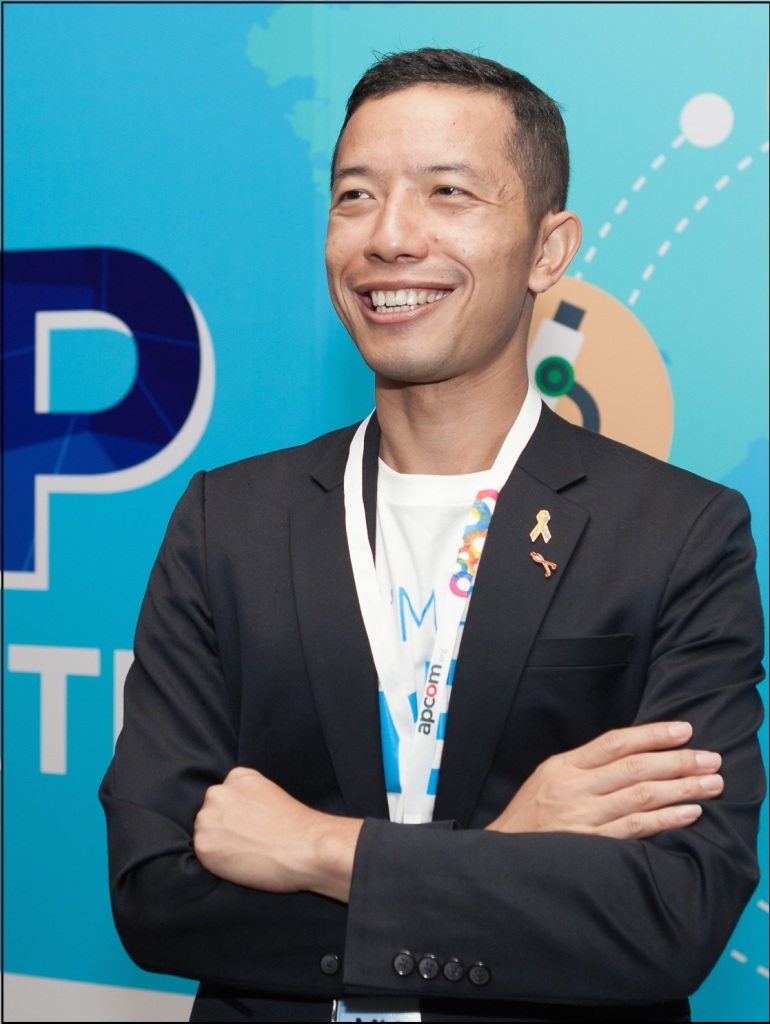 If you talk to anyone who works with communities at HIV risk in the Asia Pacific, the conversation will quickly turn to the work of Midnight Poonkasetwattana, the extremely busy head of the Asia-Pacific Community of MSM Organizations (APCOM) in Bangkok, Thailand. In a region in which a huge portion of new infections are among gay men, he has his work cut out for him.
"At the heart of HIV response is the need to recognize the rights of people regardless of their sexual orientation, gender identity and expressions," says Midnight. "As a gay man this is important to me. In the Asia Pacific region, gay men and men who have sex with men (MSM) will account for 50% of new HIV infection in 2020 – we only have a small window to avert this." APCOM has stepped up HIV testing and outreach to younger MSM and transgender youth.
"What keeps me going is the desire to see change," Midnight says. "I want to see strong community organizations that are being recognized and treated as experts; not just as rhetoric that we normally hear. I want to bring in new and younger people to the movement to form new responses and ensures that we keep apace of the changing dynamics and that we are changing hearts and minds."
Chris Beyrer, the current (and first openly gay) president of the International AIDS Society, has great confidence that Midnight will be a force for change in 2016. "Midnight is a dynamic emerging leader," says Chris. "He is leading the community charge for sex positive PrEP programming in the region—where not a single Government is currently providing PrEP through national health systems. He's out loud and proud, and a great voice for our global community."
Lizzie Jordan
Gainsborough, Lincolnshire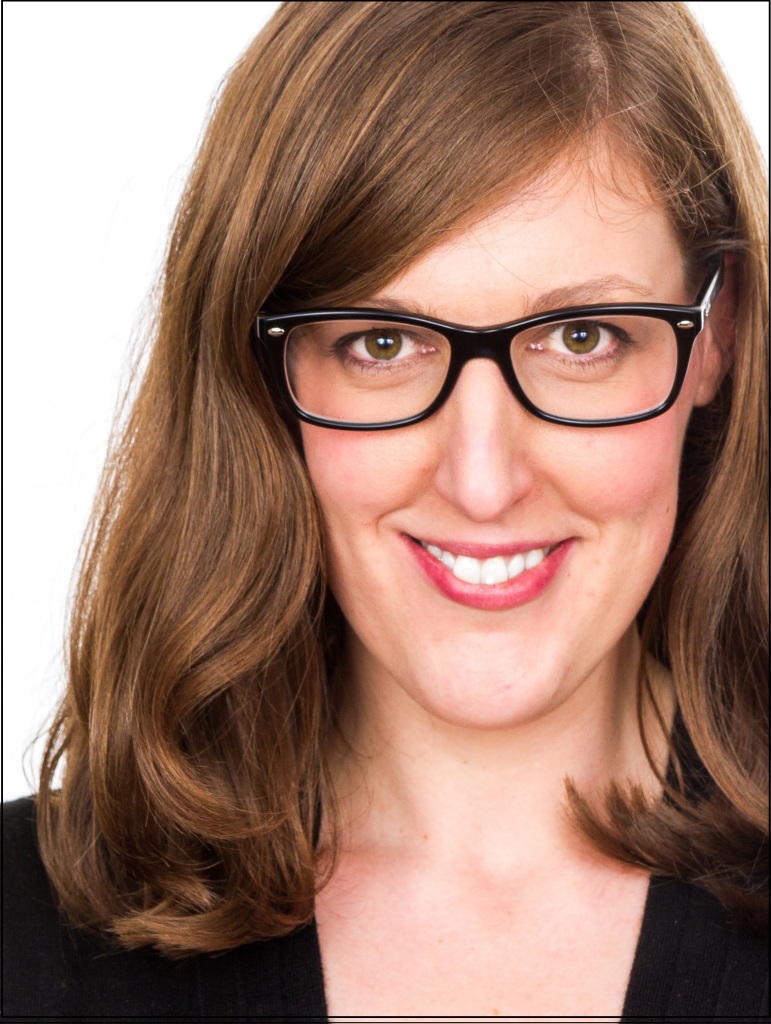 Nearly ten years ago, Lizzie Jordan became a mother, a widow and tested HIV positive all within an 18 month period. So, she left her London fashion career and returned to rural Lincolnshire to be near her family. She did not yet know that her personal tragedy was forging an activist with an important purpose.
As a single mother to a grieving child, Lizzie wanted to find resource and training for her child's primary school. How could she help her child's teachers, much less her classmates, learn to speak openly and compassionately about HIV?
Joining forces with friend Naomi Watkins, the pair sought to do something about the "uncomfortable silences" young people often felt when discussing sensitive subjects with the professionals involved in their lives. After months of planning, their agency Think2Speak was founded to provide age-appropriate guidance and support on issues such as mental health, bereavement, abuse, and yes, HIV and sexual health.
In the year ahead, Lizzie is "looking forward to working with schools, throughout the UK, encouraging young people, and those working with them, to learn and discuss responsible sexual health."
Tom Hayes, the activist and editor of the online magazine Beyond Positive, is both a friend and a fan. "Lizzie is a great advocate because she has such passion for what she does" Tom says. "She's such a kind, warm and generous person. She set up think2speak all whilst running her own marketing company. Impressive isn't the word."
Robert Garofalo
Chicago, Illinois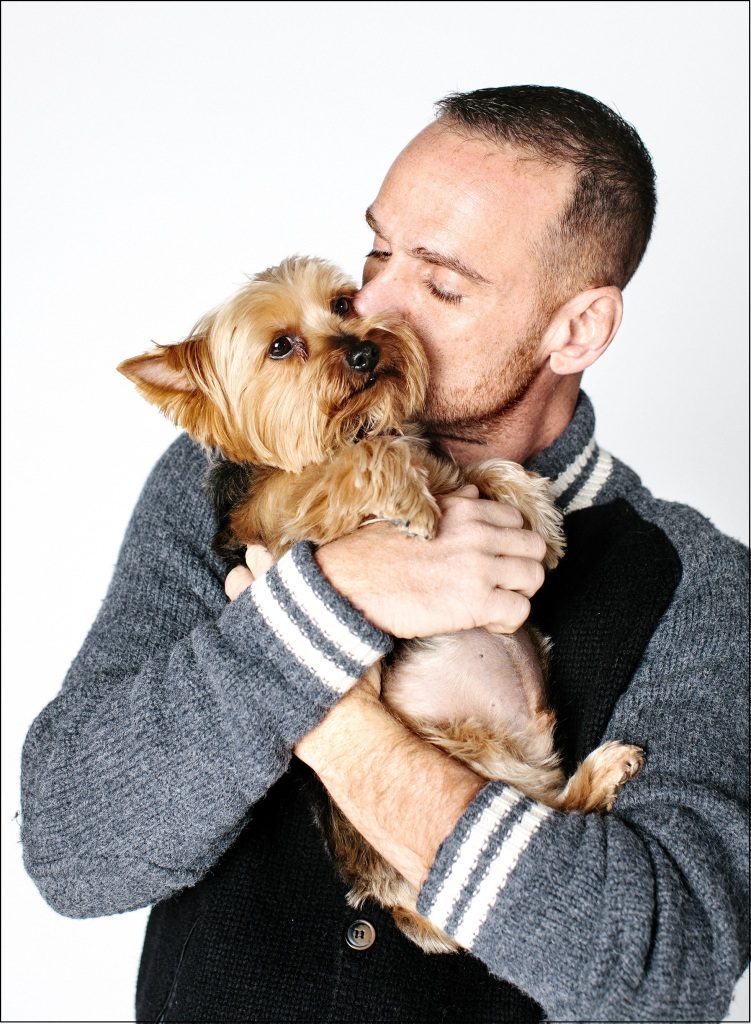 When you visit the Twitter page for Robert Garofalo, it isn't really a page about him. It's all about his dog, Fred. And that is the first thing you need to know about Robert's activism.
The Professor of Pediatrics at Northwestern University has devoted his career to the care of HIV+ adolescents and has done a fair amount of HIV prevention interventions for young men who have sex with men and young transgender women. But let's get back to the dog.
Robert founded Fred Says to raise money for agencies across the country that care for HIV+ young people. "I wanted to do something that was personal and creative," says Robert, "and that tapped into the gratitude I had for my dog, Fred, who quite literally saved my life after my own HIV diagnosis in 2010."
The photo essay project When Dogs Heal, launched in 2015, was the result. "Our hope was to change the narrative about HIV to be about love, hope, survival and thriving while living with HIV — all while giving credit to the healing powers of our pets," says Robert. "Our hope in 2016 is to turn When Dogs Heal into a traveling art exhibit and to turn the project into a book."
Charles Sanchez, the writer and star of the web series Merce, which features a lead character living with HIV, knows a little something about employing creative talents as an advocacy tool. "Sometimes a dog is more than just a man's best friend, but also his best medicine," says Charles. "Rob's project has the potential to change people's minds about what someone with HIV looks like. His work inspires me."
(Photo credit: Jesse Freidin)
Charlie Tredway
Auckland, New Zealand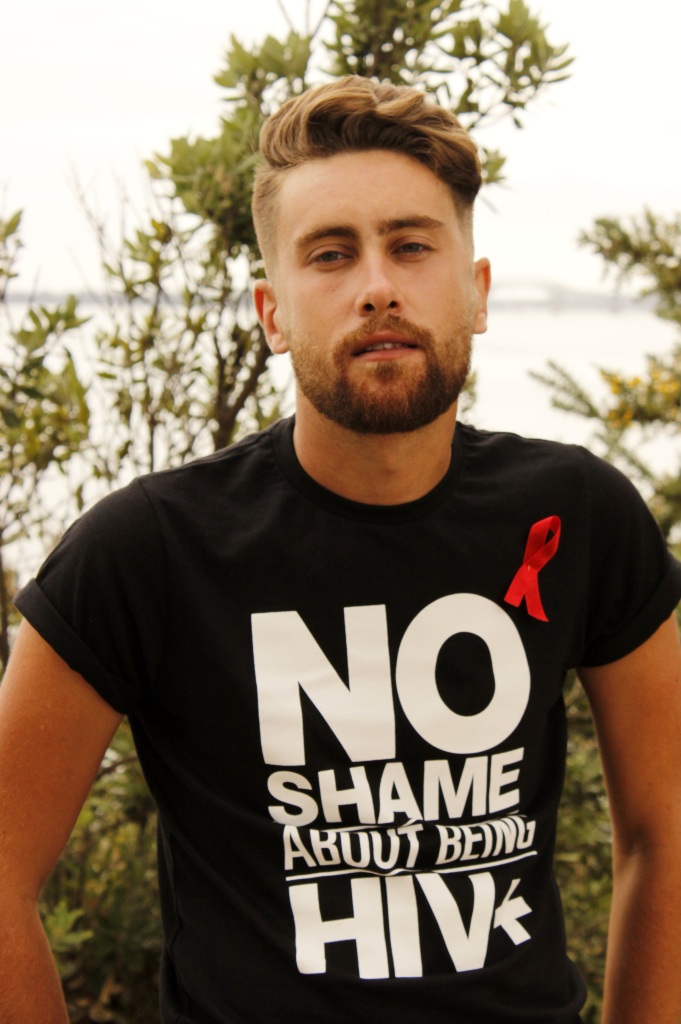 Charlie Tredway has experienced his share of HIV stigma. "I've had people using my positive status as a weapon against me and been abused online and felt undateable," says the activist and staffer at the New Zealand AIDS Foundation. His response, though, has been to only increase his visibility as a person living with HIV. As far as Charlie is concerned, the strategy has worked. "Since going public it has weeded out the ignorant," says Charlie. "The only way to combat that stigma is through honesty and making HIV personal and visible."
Charlie has personally backed up his theory, working with the Aussie organization The Institute of Many as a senior moderator and appearing in their cheeky "Wizards of Poz" social media campaign (as Dorothy, no less).
Coming to this place of transparency hasn't been an easy yellow brick road for Charlie. "I didn't have proper follow up after my diagnosis and wasn't engaged in any services or support or linked into adequate care. I just completely dropped the ball because I felt healthy." Only after several years did Charlie turn things around. And it was then that he realized that no one could make him feel badly about himself without his consent.
Looking back, Charlie turns a critical eye to New Zealand's policy of not treating HIV patients until their t-cell count falls below 500, something he feels may have kept him from care for too long. "It is stupidity of the highest order," says Charlie. "Not only does it going against WHO recommendations, it also takes away the HIV positive person's right to take ownership of their health and start treatment."
That kind of candor has been characteristic of his advocacy. "I am someone who consistently puts my foot in my mouth," he says, "and yet I have a platform to speak publicly on important issues so there is always a small fear that I will cock it up somehow. Luckily, I have amazing mentors and peers who encourage me to focus on my own truth."
Those mentors include Australian activist Nic Holas, the founder of The Institute of Many.  "What I admire most about Charlie is his tenacity," Nic says. "He is a fiery little SOB who stands up for the little guy, but also challenges the victim mentality so easily adopted by many in our community."
Diego Callisto
São Paulo, Brazil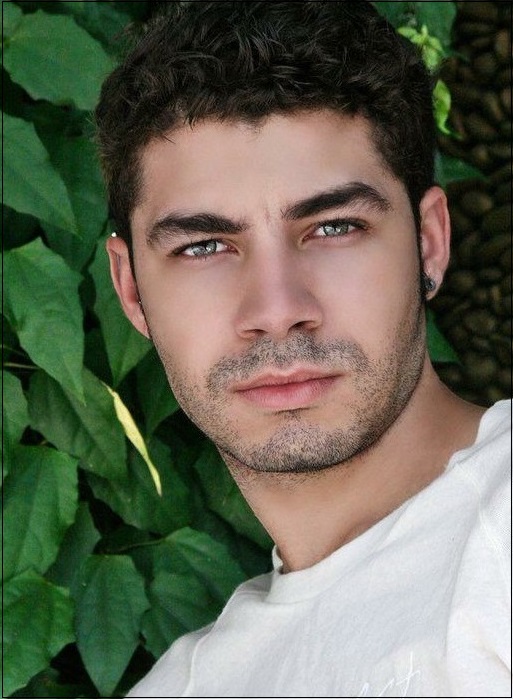 Since testing positive at the age of 18, Brazilian activist Diego Callisto hasn't wasted any time making an impression. The driven young man with the piercing green eyes has focused them squarely on tracking and treating the HIV epidemic, quite literally around the world.
Diego is a member of the Youth Task Force of UNAIDS and the Y+ Leadership Initiative. Although Diego is still polishing his English language skills, his passion is crystal clear. "I promised myself following my diagnosis that I would devote to the fight against AIDS," he says. "Even losing boyfriend and dear friends, I follow through, willing to find more strength and determination to have a world free of stigma and discrimination against AIDS."
Diego sees HIV as a "human development problem" that must be addressed through programs like the Sustainable Development Goals of the United Nations global agenda. "HIV requires mobilization of all sectors of society and advocacy for human rights and to combat stigma and discrimination directly," says Diego. "We must also strengthen discussions involving the implementation of PrEP as a measure of primary prevention in the context of combination prevention. PrEP is key to reducing new infections and is a great strategy." Strengthening this agenda is his goal for 2016.
"Diego Callisto represents the new generation of AIDS activists," says Mariângela Simão, Director of Rights, Gender, Prevention and Community Mobilization for UNAIDS. "As a young person living with HIV, he brings a very much needed message of hope to other young people living with HIV in Brazil. At the same time, he has brought the Brazilian voice to a different forum. We need more leaders like him."
Cassie Warren
Chicago, Illinois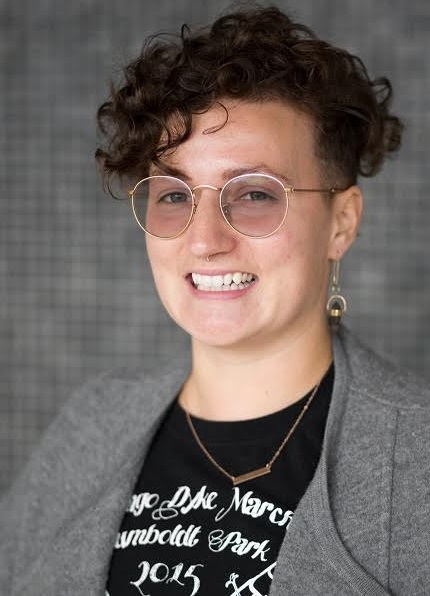 All Cassie Warren wants for 2016 is a cute mobile van.
The Youth Health Benefits Counselor at Howard Brown Health Center is happy to explain, and with great persuasion, that a mobile van represents many of the issues relating to providing health care to young people. "I think if we want to make PrEP, hormones, and birth control more accessible to young people we have to reduce the number of things you have to do to get it," Cassie says, "and we have to do it in a youth-centered environment. We have to bring it to them."
But wait. Cassie isn't done making her case. And she even broadens it. "There are a lot of folks out there who think young people can't be adherent or don't care about their health," she says, "and those folks have absolutely no business providing care to young people. We need to look at the structural barriers and find ways to reduce and eliminate those."
Cassie take her job helping young people navigate healthcare systems personally. "My work is rooted in a deep love for community and uplifting that love against systems that aren't," Cassie says. "Many young people experience trauma by the U.S. medical system. So, until we get real healthcare reform, you do what you can to create a safer space for folks to get what they need, and to feel celebrated and autonomous in their bodies."
Jim Pickett, the HIV prevention advocate at AIDS Foundation Chicago who has a global reputation for innovation, is deeply impressed with his home town colleague. "Smart and tenacious, Cassie Warren is an advocate we all should be watching if we aren't already," Jim says. "Everything she does is rooted in a strong sense of community, social justice, and human rights. She's equal parts thoughtful and fierce, and Chicago is so lucky she is here moving mountains!"
Bogdan Globa
Kiev, Ukraine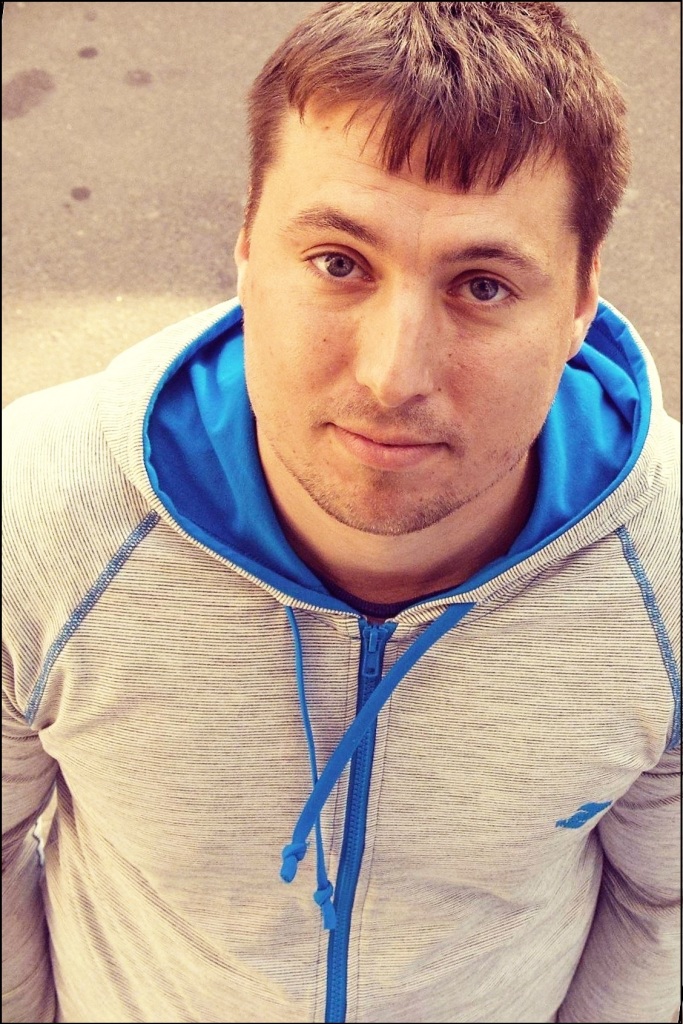 If you think it might be perilous living as an openly gay man promoting HIV awareness and treatment in Ukraine, you would be exactly right.
"I have felt unsafe for the last two years," says Bogdan Globa, director of the Ukrainian charitable organization FULCRUM. "We have more radical people and political party. I'm regularly getting threats through the mail and on social media. Sometimes it feels hopeless, but I try to power through to my goals."
Bogdan has put himself on the line before. In 1993, he became the first openly gay man to make a speech from the parliamentary rostrum of the Verkhovna Rada (imagine a gay men testifying to the Unite States congress). His remarks were candid and deeply personal. "Being an open gay at the age of 16, I went through all kinds of discrimination," he said in his remarks. "I was bullied and abused in school, I got driven from my own family… I found the strength and courage to go through it, and today I use every opportunity to openly and honestly say to you about it. Unfortunately, a lot of young guys and girls do not find the strength to fight in the Ukrainian reality, and these stories may end with tragedies."
Bogdan doesn't want one of those tragedies to be further AIDS deaths, but there are enormous barriers in a country where being publicly gay can lead to humiliation, discrimination, or worse. "We are trying to change the legislation to have HIV testing at home which may attract more gays to know their HIV status," he says. In 2016, Bogdan is behind plans to launch a home oral HIV testing kit, which he considers a "formidable breakthrough" in getting a handle on the epidemic in Ukraine.
"Bogdan has steadily and fearlessly campaigned for the rights of LGBT community in Ukraine," says David Furnish, Director of the globally influential Elton John AIDS Foundation. "Most, if not all, improvements in LGBT rights in the last four years can be linked to his involvement."
Masonia Traylor
Atlanta, Georgia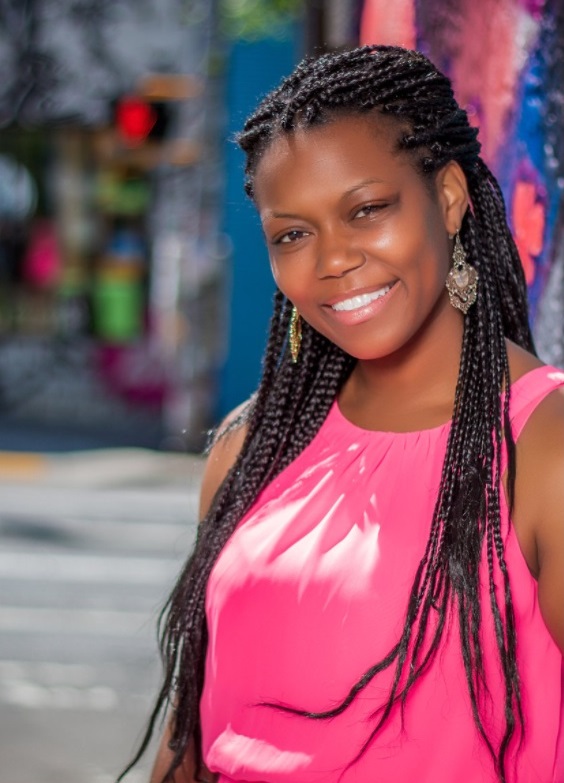 When Masonia Traylor tested HIV positive during a routine medical visit in 2010, she was simply shocked. She didn't feel she was facing her own morality, though, as much as a "spiritual death." She lived in such a state of anger, at having become infected, at every person she ever trusted, and even at herself as she second-guessed every choice she had made. It was a dark time that produced a surprisingly sunny advocate.
The 27-year-old mother of two has tremendous enthusiasm for her advocacy today, focused on population she relates to: youth at risk. It is widely known that in the United States, an estimated 1 in 5 people living with HIV do not know they are infected. What is less known is that among those living with HIV who are between 13 and 24, more than half do not know they are infected. It's no wonder Masonia is so passionate about reaching them.
"Equipping youth with knowledge and awareness of the HIV/AIDS epidemic is what it will take to stop new infections," Masonia says, who devotes her time volunteering for a variety of HIV agencies and maintaining an active presence on social media. "HIV is manageable, treatable, but most of all preventable."
None other than the formidable Luvvie Ajayi, the social media sensation and founder of the Red Pump Project, believes Masonia has what it takes to deliver a message to young people. "Masonia has turned her pain into power by telling her story so others can know the faces behind the numbers," says Luvvie. "She is one to watch in 2016 because her work is going to touch more lives and make more impact. I am so inspired by Masonia."
Rick Rose
Shreveport, Louisiana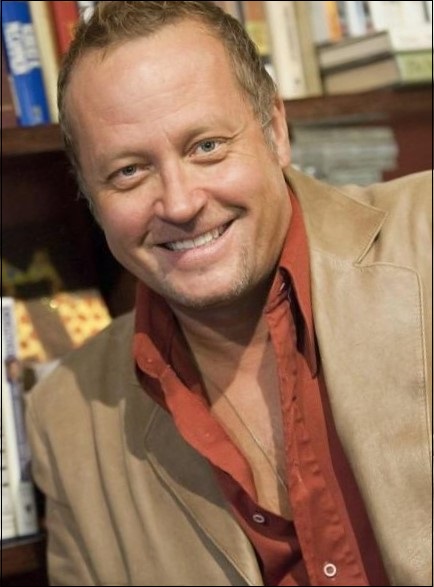 Longtime HIV activists don't always slip gently into the background after having made their contribution a generation ago. Sometimes advocates like Rick Rose get a second (or third) wind and re-dedicate themselves to HIV advocacy.
On World AIDS Day in December of 2015, Rick was so inspired by the work of the Philadelphia Center in Shreveport, Louisiana that "I officially recommitted myself to the battle," he says. Rick has lived in Louisiana for eight years, but his own HIV advocacy goes back thirty years. As director of the AIDS Mastery Foundation in Los Angeles in 1993, he worked hand in hand with the first Miss America to have AIDS as a platform, Leanza Cornett.
"Like many of us living in the throes of the pandemic, I needed a break," Rick says. "That break lasted 19 years too long."
Rick is focusing his efforts on the health disparities common in the South, and the impact HIV is having on communities of color. And that means frank conversations. "The South can no longer hide behind congenial traditions and mock religious beliefs," Rick says. He's also looking forward to documenting the stories of people at risk in the South through podcasts and other new media.
Miss America 1993, Leanza Cornett, remains a fan and a friend more than twenty years after her reign. "Rick is absolutely one to watch in 2016," says Leanza. "Even now, he is spearheading round table workshops focused on women of color and HIV. I am so proud of Rick and his work, then and now."
Comments