Posts Tagged 'Aging'
Thursday, November 28th, 2013
My brother Richard smiles a lot. He has an easy laugh. But there was a time, years ago, when he held a poisonous drink in his hands and begged his dying lover not to swallow it. A time when Richard held the concoction they had prepared together and wept.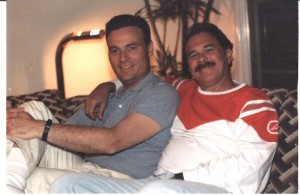 Emil couldn't wait. He took the drink from Richard quickly, because the release it offered was something more rapturous than the appeals of his lover of thirteen years.
It was Emil's wish to die on his own terms if living became unbearable, a promise made one to the other. When that time arrived, however, Richard wanted another moment, just a little more time to say, "I love you, Emil," over and over again, before the drink would close Emil's eyes and quietly kill him.
Richard has a charming store in my hometown today, where he sells collectibles and does theater in his free time. The drink was consumed over twenty years ago.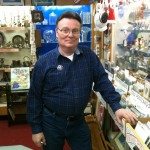 There were people who displayed remarkable courage then. People who lived and died by their promises and shared the intimacy of death, and then the world moved forward and grief subsided and lives moved on. But make no mistake, there are heroes among us right now.
There is a shy, friendly man at my gym. There was a time when his sick roommate deliberately overdosed after his father told him that people with unspeakable diseases will suffer in hell. My gym friend performed CPR for an hour before help arrived, but the body never heard a loving word again.
There is courage among us, astonishing courage, and we summoned it and survived. And then years passed. We got new jobs and changed gyms.
There was a time when old friends called to say goodbye, and by "goodbye" they meant forever. When all of us had a file folder marked "Memorial" that outlined how we wanted our service to be conducted. When people shot themselves and jumped off bridges after getting their test results.
There is profound, shocking sadness here, right here among us, but years went by and medicine got better and we found other lives to lead. Our sadness is a distant, dark dream.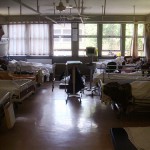 My best friend Stephen just bought a new condo. He's having a ball picking out furniture. But there was a time when he knew all the intensive care nurses by name. When a phone call late at night always meant someone had died. And just who, exactly, was anyone's guess.
Stephen tested positive in the 1980s, shortly after I did. A few months after the devastating news, he agreed to facilitate a support group with me. We regularly saw men join the group, get sick and die, often within weeks.
Watching them disintegrate felt like a preview of coming attractions. But Stephen was remarkable, a reassuring presence to everyone, and worked with the group for more than a year despite the emotional toll and the high body count.
There is bravery here, still, living all around us. But the bravest time was many years ago, and times change and the yard needs landscaping and there's a brunch tomorrow.
There was a time when I sat beside friends in their very last minutes of life, and I helped them relax, perhaps surrender, and told them comforting stories. And lied to them.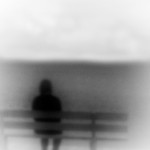 Jeremy lost his mind weeks before he died. Sometimes he had moments of sanity, when we could have a coherent conversation before his dementia engulfed him again. It was a time when you were given masks and gloves to visit friends in the hospital.
He was agitated with the business of dying, and told me he couldn't bear to miss what might happen after he'd gone. I had an idea.
"I tell you what," I offered, "I'm from the future, and I can tell you anything you would like to know."
"OK then, what happens to my parents?" he asked. I thought it might be a distracting game, but Jeremy's confused mind took it very seriously.
"They went to Hollywood and won big on a game show, so they never did need your support in their old age," I answered. He barely took the time to enjoy this thought before his hand grabbed my wrist, tightly, almost frantically. He pulled me closer.
"When…" he began, and a mournful sob swelled inside him in an instant, his eyes begging for relief. "When does this end?" There was an awful, helpless silence. His eyes beckoned for a truth he could die believing.
"It does end," I finally managed, although nothing suggested it would. "It ends, Jeremy, but not for a really long time." He digested each word like a revelation, and slowly relaxed into sleep.
There is compassion here, enough for all the world's deities and saints acting in concert. Infinite compassion for men who lived in fear and checked every spot when they showered for Kaposi sarcoma, and for disowned sons wasting away in the guest room of whoever had the space. But we get older, and friends don't ask us to hold their hand when they stop breathing, and the fear fades and I bought new leather loafers and the White Party is coming.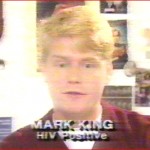 The truth is simply this, and no one will convince me otherwise: My most courageous self, the best man that I'll ever be, lived more than two decades ago during the first years of a horrific plague.
He worked relentlessly alongside a million others who had no choice but to act. He secretly prayed to survive, even above the lives of others, and his horrible prayer was answered with the death of nearly everyone close to him.
To say I miss that brutal decade would only be partially true. I miss the man I was forced to become, when an entire community abandoned tea dances for town hall meetings, when I learned to offer help to those facing what terrified me most.
Today, the lives of those of us who witnessed the horror have become relatively normal again, perhaps mundane. We prefer it. We have new lives in a world that isn't choking on disease.
But once, there was a time when we were heroes.
(I was honored to receive an award from the National Gay and Lesbian Journalists Association for this piece in 2007, written to commemorate World AIDS Day. It has since become my annual post to commemorate the day. Here's to a joyous and healthy holiday season for us all. — Mark)
—————————————————–
PLUS…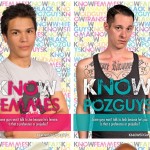 "Know Stigma" (I hereby pronounce "stigma" the Word of the Year) is a terrific site devotes to photos and video that challenge our attitudes towards one another as gay, straight, femme, old, poz guys, etc. There are some really intimate, honest videos with people discussing the impact of stigma on all aspects of their lives. "We want to create a conversation around how we treat each other as gay, queer, bi, trans, and straight men," says their site. "Like everyone, we have our biases and prejudices. Many of us are made to feel invisible because of age, body type or skin color. How can we say what we want without hurting others? How do we imagine our actions and words might make someone else feel?" Check it out.
After a lot of talk about HIV stigma, there is now a project in the United States that wants to actually quantify it and address it through leadership by people with HIV. "The People Living with HIV Stigma Index" has been launched in dozens of countries but only now has received funding to implement it in the U.S. It measures HIV stigma in the lives of people with the virus, and does so by training and employing people with HIV themselves to conduct the surveys. Watch a video of Laurel Sprague of the Global Network of People Living with HIV discussing stigma and this project with Eric Sawyer of UNAIDS.
Tags: Aging, aids, culture, gay, help others, hiv, physician, politics, research, Sexuality, testing
Posted in Family and Friends, Gay Life, Living with HIV/AIDS, My Fabulous Disease, News | 3 Comments »
Tuesday, September 3rd, 2013
Why Andy Cohen isn't badgering me with phone calls to bring this series to Bravo, I'll never know.
Nearly four years ago, I invited four friends living with HIV over to my place for a night of devouring brownies and sharing secrets, while my friend Charles captured it on video. The result was "You Gotta Have Friends," the first episode of what would be renamed "The Real Poz Guys of Atlanta." The second episode was posted more than a year later (you can see a recap and both previous episodes here). And now, episode three.
These guys must be getting the hang of this, because we discussed and revealed things like never before. From crystal meth addiction to our mothers, nothing was off limits. There's even a (NSFW-ish) chat about tops and bottoms and modern gay sexual politics. And dealing with loss. And reaching out for help when you really need it.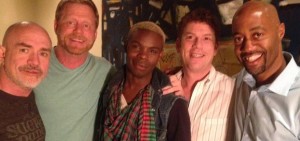 I'm not going to lie, I'm proud of this video. It's clear that my editing skills have improved since our first episode along with the group's ability to keep it real. More importantly, the video series represents a lot of issues I feel passionately about – combating HIV stigma with honesty about our status, the crucial importance of social support, and living joyfully. That, and I love hearing my friends talk dirty for a good reason.
I really hope you share this one with your friends and networks (select one of the share features below). I think it represents what this site does best. And judging from the emails I receive, there's a real need for people with HIV, particularly the newly diagnosed, to know that life, and friendship, doesn't end with a positive test result.
I look forward to your comments! Thanks for watching, and please be well.
Mark
(The Poz Guys pictured above are (left to right) James, myself, Antron, Eric, and Craig. I'm the only one who isn't single; I know they would appreciate me mentioning that.)
——————————————————————
PLUS…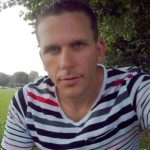 Our friend Jeff Berry from Positively Aware has announced the fourth annual "A Day with HIV" photo campaign, and this project is so cool – and so damn easy to participate in – that I tramadol dosage for dogs want to challenge you to just do it. It works like this: they collect photographs and captions from hundreds of people from a single day, Saturday, September 21, to help the world better understand the trials and triumphs of living with HIV. Some are artsy, some are simple photos (like the 2012 submission from Jason Zupke at right). Select photos will appear in the November/December issue of Positively Aware, and all of the photos submitted will appear on the campaign's website. Give it a click to find out more.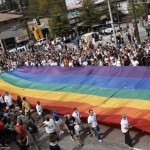 If you are anywhere near Atlanta this October 13, would you like to join me in my role as a Grand Marshal for the Atlanta Pride Parade? When I learned of this honor recently, I knew I needed to share it with friends like you or else my ego might blow my head open halfway down the parade route. I'm asking people living with HIV and our allies to walk beside my car (I'm hoping for a red convertible!). I would love a message of solidarity and support for people with HV, and anti-stigma messages like "I love my Poz boyfriend!" and "HIV Educated – UB2." The first 20 people to show up will get a free HIV POSITIVE t-shirt provided by AIDS Foundation Chicago. I'm excited to already have the support of The Stigma Project and the CDC's Let's Stop HIV Together campaign. To get the latest details, go to Facebook and join the My Fabulous Disease page. See you then!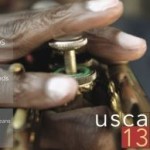 The United States Conference on AIDS (USCA) is in New Orleans this weekend. I love this conference, because it provides skills building for people working on the front lines in community based organizations and public health — exactly where I spent a lot of the early years of HIV/AIDS. Anyway, I'll be video blogging from the event and providing you the sights, sounds and people who are making a difference. If you happen to be there, please join me for a panel presentation this Sunday morning at 10:30am, when those of us participating in the CDC's "Let's Stop HIV Together" campaign discuss living with HIV and our commitment to HIV prevention.
Tags: Aging, barebacking, culture, family, gay, help others, hiv, meth, physician, recovery, Recreation, Sexuality, testing
Posted in Family and Friends, Gay Life, Living with HIV/AIDS, Meth and Recovery, My Fabulous Disease, News | 3 Comments »
Friday, July 26th, 2013
"Did I ever tell you about the night that Emil died?" my brother Richard asked me. It was 1992, and AIDS had taken Richard's lover a full three years earlier. The death ended a love affair that had lasted more than a decade.
I cocked my head. "Well, I was there, Richard, so I mean – "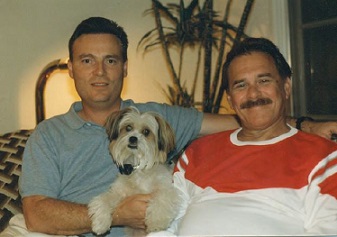 "You were there after," he said, and downed his drink. "Don't you wonder what it was like just before?" He asked the question nervously, a perfect match for the cigarette he held in one hand — a long broken habit, suddenly resumed — and the cocktail in the other, which had been requested shortly upon his arrival to my apartment.
"It's not like I was trying to keep it from you, Mark," he said, and he offered the glass for replacement. It was an odd thing for him to say.
I walked to the kitchen and unscrewed the vodka bottle, beginning to feel nervous myself. Richard talked as I cracked an ice tray.
"Emil had one of those lines that went way in inside him…" He was beginning a story I wasn't sure I wanted to hear.
"A hickman," I said.
"Yeah," he answered, and he reached for the drink while the ice was still twirling. "But something was wrong with it the night before. It was swelling. So we took it out."
I returned to the couch. Richard paced.
"The next morning the nurse came and Emil was being stubborn. He didn't want the new Hickman." He gulped his drink and took a breath. "I got an inkling what he was up to when the nurse said 'Emil, starving yourself is not a pretty way to go.' But Emil kept saying, 'no, no, I won't do this!' and I remember he looked so weary, Mark. Just exhausted."
This isn't the visit I planned, I thought to myself. I meant for my brother to see the new ceiling fan I had installed. But my handiwork couldn't compete with the story that was now rumbling out of him.
"I walked the nurse out and went back to Emil. He reached up for my hand, and he said, 'you knew that today would be the day, didn't you?'"
Richard looked at me but didn't acknowledge what must have been a growing expression of shock on my face.
"I knew Emil wanted me to say yes, so I did. But inside I was screaming 'NO! NO!' "
Richard stopped, and I found the silence torturous. "Well," I said, "it sounds like he was, uh, in charge of himself."
"Oh, he was in control all right," he responded. "He told me to go get the book. The one about how to kill yourself."
Richard's next few remarks would be lost on me. I couldn't get past The Book.
"So I'm reading him the chapter we had picked out," Richard was saying, "and it suggests washing down the pills with alcohol. We had some Seconal and I found some Scotch."
I knew about assisted suicide but had never heard of the mechanics of it firsthand, or considered the logistics a caring lover would undertake — or had witnessed the haunted result like the one that now sat chain smoking across my living room.
"I made some toast for him just like the book said," he continued, "and while we waited for him to digest the toast I opened the capsules and put the stuff into a glass."
I imagined my brother sprinkling powder into cialis soft tabs a glass while Emil looked on. I wondered what kind of small talk that activity encouraged.
"I poured the scotch, a couple of good-sized shots, and he wanted it right away." His voice trailed to a whisper. "I wanted him to wait, to wait, to wait… I wanted to hug him. I wanted to do it right, you know? But he kept reaching for the glass, and I would say, 'no, Emil, wait, please wait, I want to say I love you again…'"
Tears were filling Richard's eyes. His hand shook, knocking his glass loudly on the coffee table as he set it down and brought his hands to his face.
And even so, he went on.
"Emil downed the glass in one gulp and made a face, and then he just laid back on the pillow. It took about twenty minutes." Richard looked up at me and managed a sad grimace. "Emil always said that when you go, you go alone. I hated that for him. I wanted him to feel me there, you know? So I held his hand real tight…"
I stared at my brother. Tears now streamed from his face. His eyes conducted a dazed search around the room as they tried to focus on something, anything that would bring some comfort or clarity.
I couldn't tell what I was feeling about this. Was it pity? Was it shock? How many kinds of pain can we distinguish within our soul?
"The book said to wait twenty minutes after his heart stopped, you know, before calling the doctor. I kept leaning over him and trying… trying to hear his heart. But I couldn't because my own blood was pounding in my ears! And those next twenty minutes…"
"What were you doing…" I asked, startled by the sound of my own voice, "during those twenty minutes?"
"Screaming," he said simply.
Silence engulfed my apartment, surrounding the word.
I put my arm around him and he continued to weep. Please be all right, I thought. Please be happy again, Richard. My brother. My brother.
He received my embrace but his heart had taken distant refuge. It had long been numbed by the effects of the spent cocktail glass, sitting impassively on the coffee table, occasionally clinking with the sound of shifting, melting ice.
Mark
NOTE:
This post is adapted from A Place Like This, my chronicle of life in Los Angeles during the dawn of the AIDS epidemic. (Photo above: Richard, left, and Emil in 1986.)
Suicide was a common feature of life for gay men in the 1980's. But rather than it being a result of bullying or despair, with which it is often associated today, it was very often a gesture of empowerment for embattled AIDS patients wanting to die on their own terms, sometimes with the assistance of those who loved them most.
Our elderly have always shared these mortal intimacies. Assisted suicide has even been institutionalized with the common use of a morphine drip in hospitals and hospices, which calms the patient and, when increased to certain levels, hastens death by shutting down the body.
As for Richard, he has recovered from his loss 25 years ago and lives happily today in our home town. "I often think of that night, and consider my feelings about it," he told me recently. "I can honestly say I don't feel even a twinge of guilt. I have plenty of regrets, but not about that."
Tags: A Place Like This, Aging, aids, family, gay, help others, hiv, physician
Posted in Books and Writings, Family and Friends, Gay Life, Living with HIV/AIDS, My Fabulous Disease | 5 Comments »
Thursday, January 24th, 2013
For several years now, I've made the occasional pilgrimage to Vero Beach, Florida, to be treated by Dr. Gerald Pierone for facial wasting, or lipoatrophy. And for all of these years, we have battled The Look: the sunken cheeks and sagging face of someone who has been on HIV medications for a long time. In my latest video blog below, you're going to see our progress, step by step.
It was all well and good to be front-and-center as an HIV-positive man during the first years of the AIDS crisis. It's easier being a role model when your face looks good on the poster. But my dismay over the telltale wasting that began to appear on my face surprised me, and it pitted two strong emotions against one another: my pride in being a longtime HIV/AIDS survivor, and my shame for looking like one. I'm only human.
There is an emotional component to facial wasting, because it forces us to address our own vanity, as well as the very real, physical results of HIV medications, which often affect people who have had no other manifestations of the disease. I've tried to address these issues in past blogs, but to be honest, I have put more time and effort into just trying to wipe the AIDS right off of my face.
For my earlier treatments, Dr. Pierone used Sculptra and Radiesse, both effective but temporary solutions to facial wasting (results vary, but typically last somewhere between six months and two years).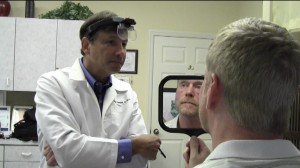 Beginning with my last appointment a year ago (shown in a previous video blog), Dr. Pierone began using Artefill, a more permanent filler product (Dr. Pierone wisely does these treatments in careful stages). But, because Artefill is not FDA approved specifically for facial wasting (it is approved for cosmetic use), it cannot offer the same kind of patient assistance programs as the ones offered by Sculptra and Radiesse. New studies are underway now to show what we already know: Artefill is safe and effective for facial wasting. Once approved for this purpose, one can assume the manufacturer will join the patient assistance bandwagon.
Thanks for watching, and please be well.
Mark
(It's worth mentioning that I do not receive promotional consideration from the makers of any of these products. I'm simply sharing my experience with facial wasting, and I'm sure that "results may vary," as they say. — Mark)
Tags: Aging, aids, hiv, lipo, physician, Radiesse, Sculptra
Posted in Living with HIV/AIDS, My Fabulous Disease, News | 4 Comments »
Wednesday, January 9th, 2013
My fear of all things anal began when I was an early teen. My older brother David took great delight in bursting into our bathroom to startle me, especially if I was on the john. And, since I was a pubescent redhead, his sudden visits included a lot of laughing and pointing.
I was mortified beyond belief. To this day, I must be sure no one is in the house, and then close and lock the bedroom and bathroom doors before I can properly relax. And I live alone.
But you can't avoid everything anal if you're growing up gay. Not if you want to do the really fun stuff.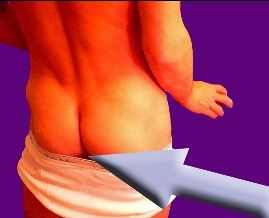 Thus my conundrum as a youth: exploring the pleasures of my tush while fighting the terror that something stinky might be going on down there. And I suspect I am not alone in this particular anxiety.
I discovered soon enough that if someone had serious intentions in regard to my backside, I couldn't simply rely upon a bran muffin and a Hail Mary to be properly prepared. God forbid I would, you know, not be… well, you know. This ongoing fear had a habit of wrecking the mood and the evening.
My exclamations during sex were usually panicked calls to turn the lights up, so I could carefully inspect the situation. Or a plea to stop altogether. "Okay, that's fine, no wait!" I would cry out. "Am I okay down there? I mean, is it… okay go ahead… no hold on! Are you sure I'm…?" I was usually so involved with my protestations that I would hardly notice my date gathering his things to leave.
There are cleansing products meant to address this situation, but they require a certain comfort level with your own body and a little patience, meaning, they were incomprehensible to me. But I tried my best.
Drugstore enemas always felt too clinical, like something a nurse should be administering so you could "move your bowels," a phrase I hope I never have to hear again, much less type.
But never fear. Leave it to gay men to popularize the "shower shot," a long hose which screws into your shower head and ends in a narrow nozzle, just right for sliding up your bum for a thorough internal rinse.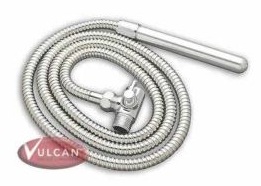 The modulation of this instrument, however — and I cannot stress this enough — is of utmost importance. Too little water pressure and you've got a dribble with little cleansing effect. Too much, and you've just inserted a pressure washer into your ass that could peel the paint off a building.
I was first introduced to this contraption in my early twenties, when my first-time date invited me to visit the bathroom to "rinse out" while he relaxed in bed and waited. I stepped in the shower and surveyed the dangling metal hose. I turned on the water. I considered how it all might operate, and I made my best guess, standing there for God knows how long, hose inserted and whistling a happy tune.
I must say in my defense that no one had ever explained the device to me, much less how to gauge the input versus the output.
That poor, unfortunate man. He had really pretty designer sheets, covered with a gorgeous blue and white pinstripe blanket that I can still see clear as day. Such a lovely bedroom. That is, until a few passionate moments later, when all of it was soaked with a solid gallon of spoiled water that had been percolating in my poopchute, exploding from me in a streaming rush that looked like the wake of an outboard motor hurtling across Lake Erie. The word "apocalyptic" comes to mind.
Only as I matured did I realize I had options (and I will now introduce cute baseball analogies to illustrate my point). I discovered I did not, in fact, always have to play catcher, and I stepped onto the pitcher's mound with great enthusiasm. But as much as I enjoyed the view from above, I worried still, that maybe I wasn't holding up my end of the bargain. It was only after pitching a near-perfect game one day that my partner in the dugout helped me make a simple decision.
"Mark," he said. "Why don't you just stick to what you do well?" And it was this generous assessment that gave me the confidence to hang up the hiney hose forever.
Yes, that's right. I'm now a dedicated top. I'll allow you a few moments of incredulous wonderment.
What's even more amazing is my having a boyfriend who is not only loving and adorable, but absolutely expert at the exotic mysteries of booty sex preparation. It really is an impressive talent, if you ask me. Like walking on your hands, or spinning plates on sticks.
This is all to tell you, dear reader, that sometimes you must find solutions to your fears in order to take care of yourself. And sometimes you have to face your damn fears head-on. I was reminded of this recently when, at fifty-two years old, I had my first colonoscopy. I don't think I have to explain my anxiety level going in to this procedure.
Everything checked out fine, thanks. I had heard the anesthesia they give you can produce some odd behavior, but other than proposing to the physician and asking the recovery nurse if they located my pet hamster, I behaved myself quite admirably.
The only side effect of my colonoscopy was a bloated feeling and a case of the gurgles. Well, and a few hours later I had the longest, most continuous release of gas I have ever experienced in all my days. I'm talking a minute plus, people.
I really wish my older brother David had been here. He loves that kind of thing.
Mark
(Artwork courtesy of Andrews's Anus, via LifeLube.)
———————————————————–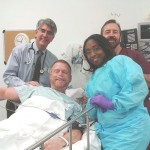 My Friends,
If I can face my deepest fears, so can you. Did you know that studies show people living with HIV have a higher incidence of "colonic neoplasms" (the polyps they are looking for during a colonoscopy), which should be checked out for cancerous cell growth? Anyone aged 50 should get a colonoscopy, and some protocols suggest that people with HIV start this screening at age 45. Please don't delay. Call your doctor! (At right, a picture of my happy procedure team just prior to my colonoscopy.)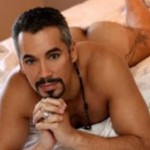 And speaking of rectal douching (and why not? We really should discuss this topic more, considering it is such a common practice among gay men), I cannot say enough about LifeLube, the blog created by the AIDS Foundation of Chicago to help gay men address sexuality and their bodies. They have an entire section devoted to rectal douching (did you know there are new douches that limit the amount of healthy bacteria removed?) and another feature, Andrew's Anus, that provides engaging answers to the questions you're afraid to ask. The blog is no longer active – meaning, no new postings – but there is a wealth of information here and you should definitely check it out.
Tags: Aging, culture, gay, hiv, physical, physician, research, Sexuality
Posted in Gay Life, Living with HIV/AIDS, My Fabulous Disease | 16 Comments »
Monday, December 17th, 2012
There is so much distance in my mother's eyes that I fear she may never come close to me again. Circling her stare are wrinkles of pain, betrayal even, and in her hand she holds the watch.
It was December of my senior year of high school, and things had calmed down considerably after my having burst forth from the closet that Fall, wearing go-go boots to school dances and openly flaunting my twenty-something boyfriend. But these were all healthy choices, I told myself.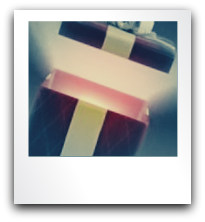 If there was nothing wrong with being gay, then there should be nothing defiant about letting my family know about it. And my friends. And my teachers. And people at church. Never mind that we lived in Bossier City, Louisiana. Or that it was 1977.
But there was something about that look in my mother's eyes, in that moment. It took all my arrogance to protect myself from it, to seek refuge from the shocked stare, the battle in her face between heartbreak and fury. She was squeezing tightly to the silver watchband, and her hand shook imperceptibly.
The boyfriend had been my downfall, of course. He was both too old and too immature for me, and Mom knew it. She also knew that spending so much time with him that previous summer wasn't usual for a 16-year-old. So when she spotted a letter I'd written to him, she figured it would tell her what she wanted to know. She opened it.
It never occurred to me to place blame for that indiscretion. I was relieved when my parents found out, actually, and once that suspense was over I could get on with the business of scandalizing my high school.
There were brief exchanges between us following my big gay reveal, tense moments crowded with frustration and unfocused love. "What's your problem with it?" I would ask, adorned with multiple pooka shell necklaces or sporting a man-made hickey without shame, "What's your problem with me being gay?" I possessed more self-righteousness than an HRC dinner.
She would sigh with resignation, hand leaning on the kitchen counter. "Mark, it's just that I know this won't be easy. It's your whole life, and this will just make it difficult." There were no scripture readings or ignorant signs of homophobia. Just a mother's perfectly legitimate concern that a child's life could be tougher.
I didn't appreciate her enlightenment. I would reply with a teenage shrug, just before some eye rolling and a saunter out of the room that must have made her want to strangle my pretty little gay neck.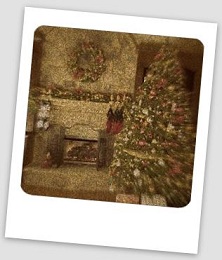 As Christmas approached that year, I made it known that there was a gift that would be just swell for a certain high school senior. Something sophisticated, to show his increased maturity.
A watch.
But then, on my birthday two days before Christmas, I walked through the front door prancing like the Queen of Sheba — meaning, more prancing than usual — and on my wrist was a glimmering gold watch, a shiny new gift from my boyfriend. It was not a quality timepiece, not that I knew it, and the gold was destined to fade faster than the relationship. But it looked quite fabulous as I strutted and posed like I had just discovered that I could vogue.
Mother didn't betray her emotions. She waited. And two days later, wearing a robe and a gold wrist, I opened a Christmas present from Mom and Dad that had been hidden behind the tree and saved for last.
It was a Timex, and it was beautiful. Silver.
There was more than the standard holiday tension as I slipped off my gold watch to try on the Timex. True to form, Mom kept her own counsel, but something told me that I wasn't simply being presented with an additional watch, but with a choice. And I didn't want to make it.
All that year I had been trying on a confident young gay identity for size — and that included a boyfriend who had given me what I wanted for Christmas. I valued him and I valued his gift. But family emotions were fairly clear: his gift was a bit much. After all, Mom and Dad could have had the man arrested for taking up with their 16-year-old. Seeing him shower me with jewelry had to push the limits of their patience.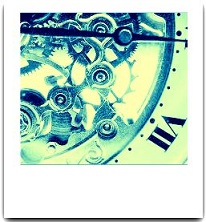 But such concerns were beyond a self centered teen like me. I was convinced that flaunting his gift was about my new-found gay pride, and about respect for my sexuality and all sorts of other lofty, misdirected ideals.
Later that day, after the mountains of wrapping paper had been cleared, Mom and I sat near the tree. "So, this is a bit strange," she began, as casually as she could muster, "having two watches… what will you do?" She had never had to compete with another gift giver for my gratitude. Someone outside the family. And a man.
"What do you mean by that?" I asked, knowing.
"Maybe you should talk to your friend, and…"
"And what, Mother?" I snapped back, propelled with a little too much righteous indignation. "Look Mom, I have an idea…" I slipped off the Timex and handed it to her. "I think you and Dad should return this. Silver isn't really my color. You should know that."
It is then, that moment, which continues to replay in my mental catalogue of regret. I wanted to collect the words from the air and gobble them up, but of course it was too late.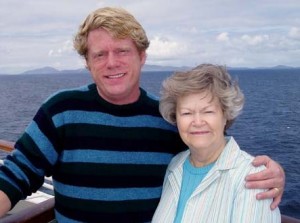 Her face was blank at first, and then a stunned, hurt expression flashed across it that was as heartbreaking to me as it was utterly foreign. She looked like she was the target of some cruel joke. And then suddenly her vulnerability was abolished for her usual calm. Her face made the whole journey in an instant.
I moved to say something more but thought better of it. Instead I reached for the watch in her hands and took it back, my face a silent promise never to give it up again. Mother withdrew without further words.
It was a milestone, a snap of the apron strings, a selfish or brave gesture of independence, depending on your point of view. I can consider whether it was an important step for a gay teen or simply the self-indulgent act of a child, but the debate doesn't interest me. My minds eye only remembers her face.
Even now, more than thirty years later, I want to take it all back.
Mark
(This posting first apppeared on My Fabulous Disease on December 7, 2010. — Mark)
Tags: Aging, family, gay
Posted in Books and Writings, Family and Friends, Gay Life, My Fabulous Disease | 4 Comments »
Friday, September 28th, 2012
There is a folder, tucked within a folder, buried deep in my computer files. I shouldn't be looking at its contents, yet I can't bring myself to delete it altogether. It is labeled MARCUS, and inside the folder is my disease.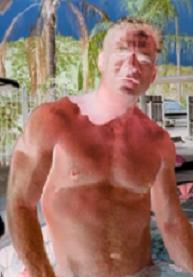 During my years of crystal meth addiction I went by the name of Marcus, at least to dealers and tricks and fellow addicts. It helped me determine who was calling my cell phone — those calling for Mark or Marcus usually had very different agendas — and Marcus even became an alternate persona as my drug addiction progressed.
When partying as Marcus, I felt confident and aloof. I took awful chances. I never met a strobe light I didn't like or a box on a dance floor I wouldn't jump on. A steroid-crazed gym regimen and the dehydration of drug abuse transformed my body into the low fat, pumped up gay ideal.
Photographs of that body, in full, preening strut, are the contents of the MARCUS folder. The pictures were my calling card for online sex-and-drug pursuits. They suggest nudity but are cropped modestly — although God knows that much more damning images of me surely exist in the dark corners of cyberspace.

In one of the few pictures showing my face, I stand under a running shower — a pitiful Playgirl pose, spray nozzle in hand — with a blank face and shipwrecked eyes. The only emotion on display, just around the edges, is a dull fear.
My life was precisely as pictured. It wouldn't be long before my drug use trumped my gym schedule, and my status in online chat rooms devolved from intriguing hottie to that crazy mess that doesn't look like his pictures.
Since then, my recovery from drug addiction has helped me understand that the Gay Strut is key to my disease. It is a sly porthole back to raging insanity.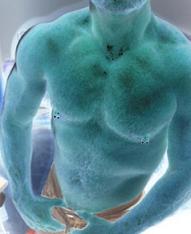 Explaining all this feels idiotic. What vanity I possess, asking you to gaze upon my former, overwrought beauty as I complain about the consequences. It feels like an invitation to tell me how much healthier I look now, or that recovery is "an inside job." I know this. I'm just sharing the curious road that got me here.
My recovery depends on healing my mind, body and spirit. At the moment I'm two out of three.
My spirit is happy today. My smiles are joyful and plentiful. My mind is clear, although I don't kid myself, there are remnants of a brain pickled in methamphetamine for many years. But healing is underway, and my mind and spirit are enjoying the process.
Only my body lags behind, injured, resentful, and suspicious of the path to well being. I'm sedentary and stubborn. I relate being physically fit with something traumatic that once hounded and eventually ruined me.
I want to be healthier, and to control my weight and rising cholesterol. I need to fix this, I tell myself, but I'm afraid to fix this. There's the potential that I'll go back to a lifestyle more horrible than my expanding waistline.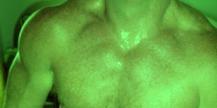 It's good to get in shape again, I tell myself with sincere intentions. The treadmill is really taking off the pounds and I should start weight lifting again and hot damn, that muscle recall really works just look at my arms and I should buy new tank tops and work out even harder and get steroids prescribed again and what's wrong with hanging out at a bar shirtless and shooting pool and sure I'll do one hit of that, thanks, and man this body of mine would look damn hot at a sex party right now and who's your dealer and do you have needles…?
Getting back in shape is an easy call. Except my mind puts physical fitness on the same crazy train as my drug addiction.
There is a solution. There always is. And I'm working on it. The fact I acknowledge my insanity is a good start. Now I can begin the process of teaching my body new tricks.
There are traps on the road to recovery, as anyone getting clean and sober will tell you. I'm much better at seeing them clearly than I used to be. But the vigilance it requires is a full time job.
I get afraid that a dangerous choice might look perfectly innocent. Or be a reasonable part of life. It could be a healthy choice, even, at least for you.
But sometimes, my very reckoning can look as pretty as a picture.
———————————————————————
This piece originally appeared on my blog last year, and is featured in Trevor Hoppe's upcoming book, Beyond Masculinity. I felt obliged to show some of the Marcus photos, but have cropped and altered them into something less decadent. Any similarity to pictures you may have seen in online chat rooms is purely coincidental. This topic is also something I've done my best to separate from my series of fitness videos with expert Nelson Vergel. Why burden the guy with my insanity? — Mark
Tags: Aging, culture, gay, hiv, meth, recovery
Posted in Books and Writings, Gay Life, Meth and Recovery, My Fabulous Disease | 8 Comments »
Tuesday, July 31st, 2012
AIDS2012 was exactly as I had hoped: an enormous "summer camp" for advocates from around the globe, and I had a blast bringing their stories to you. Let others cover the medical updates and the big name speakers. I wanted to give you a sense of the people who are doing the work on the front lines – with a few bigwig interviews along the way.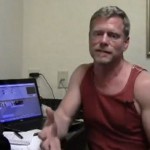 Every day I sought out stories I thought would interest you and took a ton of footage (with the help of my talented camera person and schlepper Tina Robles). After a bite of free food from whatever reception was happening, I tried to make it to at least one evening event. And then back to my hotel, where I reviewed the footage, did my best to conceive a theme for the day, and then started editing. I'm quick at the editing part, but it still took 4-5 hours, into the wee hours of the morning. Then I'd sleep for a couple hours and start again. I'll need the two years between now and AIDS2014 just to catch up!
Here are links and a review of each of the six video blogs I produced during the week. Simply click the title to see the posting and watch the video.
The MSM Pre-Conference ("Gay Day")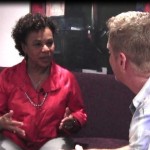 Since less than 5% of the programming for AIDS 2012 is targeting to MSMs (Men who have Sex with Men), a special one-day pre-conference is held the day AIDS 2012 convenes to address the needs and issues of this population.
My report includes a chat with United States Rep. Barbara Lee (right), who has just introduced comprehensive HIV prevention and anti-stigma legislation; the advocates fighting laws that criminalize people with HIV (like Sean Strub and Edwin Bernard), a little social research on Grindr (the gay man's cruise phone app), a chat with Positive Frontiers editor Alex Garner about getting rejected (and rejected others) during the dating process, and a visit to an AIDS2012 Reunion poz social event.
Opening Ceremonies at the AIDS2012 Conference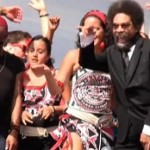 In this brief video episode from the first official day of AIDS2012 the party is rolling, with an outdoor concert (steps away from the AIDS quilt) featuring Weyclef Sean and Cornel West (!), dancing dignitaries, and a somewhat surprise ending!
The fact is, Day One was a light day, the calm before the storm, as people poured into DC and braced themselves for the busy week ahead. And it was my last chance to get a decent night's sleep.
AIDS2012 Day Two: Stigma, Singers and Subways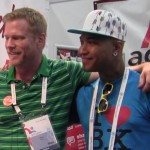 Day Two of the international AIDS conference (AIDS2012) roared through its first full day on Monday, and there are sights to behold. This episode is a lot of fun.
I spent some time in the exhibit hall critiquing the fashions (and the issues) of various attendees with fashion maven Jack Mackenroth (poz and proud veteran of "Project Runway"), started a YouTube rivalry with inspirational singer Jamar Rogers ("The Voice," right), and learned about HIV and aging from an expert with the Terrence Higgins Trust. I also had the chance to speak with the head of the CDC's HIV/AIDS Division about their new "Let's Stop HIV Together" campaign, in which Jamar and myself both participate.
And, with all the talk at the conference about the devastating effects of HIV stigma, I found validation of my own HIV status in the unlikeliest of places: the Gallery Place subway station.
AIDS2012 Day Three: The March to End AIDS!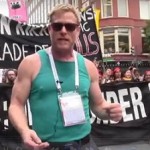 I know my tank top looks kinda slutty, but it was damn hot, people.
Several contingents marched and protested separately throughout the city – marching for housing, and civil rights, and in protest of the pharmaceutical industry's "intellectual property" policies – and then convened in front of the White House. Whereas the march and rally at AIDS2010 in Vienna was a peaceful affair, our proximity to the White House, the aggressive crowd and the police on horseback all lent an air of old time activism circa 1987.
The people included in the video can speak for themselves, and quite eloquently. Maybe it was the emotions of the event — anger, nervousness, pride — but it was an exhausting day. I felt the residue of grief for lost friends in a way I haven't experienced in years.
This is my favorite, no doubt, and I'm proud of the visual and audio techniques I employed to give some historical context to the event.
AIDS2012 Day Four: The Global Village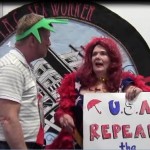 It was time for a tour of the heart and soul of AIDS2012: The Global Village. This massive hall is the only part of the conference open to the public, and it has a grass-roots feel, crafted from the love and devotion of hundreds of community groups who are doing "the work on the ground" in cities and small towns throughout the world.
Thank God I'm a video blogger, because words escape me when trying to describe the colors and displays and most importantly, the committed people behind it all. You're about to meet drag queens who make their living handing out condoms, sex workers demanding an end to criminalization, young prevention workers from far-flung corners of the planet, a stunning photo exhibit from the Ukraine… the list goes on.
AIDS2012 Day Five: Farewell to the Voices of the World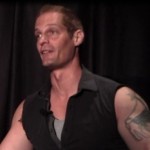 Our little summer camp for global AIDS advocates (and physicians, and commercial interests) had come to a close, and there are images that will be knocking around in my head for weeks to come (and some, forever).
I begin this video with the astonishingly talented performance poet Mary Bowman, a young woman with HIV showing us her heart and soul on stage. It's a jumping off point for this final, brief video, in which I pay tribute to the people on the front lines who are the very essence of this conference. They are the ones with the "star power."
This opportunity to share my experiences at AIDS2012 was a distinct honor and privilege, my friends. My deepest thanks to you all for the many cross-postings and shares and tweets. This was a week I will never forget.
Enjoy the videos, and please be well.
Mark
Tags: Aging, aids, barebacking, criminalization, culture, drag, gay, gratitude, help others, hiv, physician, politics, recovery, Recreation, research, Sexuality, testing
Posted in All Other Video Postings, Books and Writings, Family and Friends, Gay Life, Living with HIV/AIDS, Meth and Recovery, My Fabulous Disease, News, Prevention and Policy | 5 Comments »
Thursday, June 14th, 2012
"Now, people have their bat kites and their regular shaped kites," Dad said to me when I was ten years old, "but the box kite, Mark, now there is the most aerodynamically sound of them all."
He demonstrated by making a box kite out of balsa wood and brown paper. We took it to the park on the Air Force base where Dad was stationed, just behind the theater where I saw horror movies whenever I could get Mom to provide the parental guidance suggested.
"But it looks so weird," I told him about the kite. "It's just a box, Dad."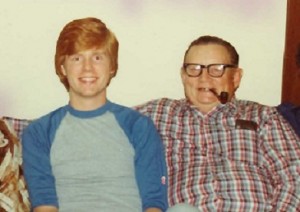 "That's the beauty of it!" he exclaimed, and he let out one of his big laughs, a roaring Santa Clause laugh that shook his whole body. He held the box high above his head, I at the other end of the string, and I ran across the grass, looking behind to see it climb high above the movie theater. The box soared for an hour as Dad stood behind me, explaining the principles of flight through the eyes of a B-52 bomber pilot.
Box kites became his obsession, and he engaged Mom and the family in his quest to build bigger kites capable of higher altitudes. Our next one stood six feet tall, made with wooden dowels and light fabric. Mom and my sister Nancy sewed to Dad's specifications while the boys stayed in the garage, piecing together the frame with hot glue. The glue gun seemed invented especially for Dad, who used it liberally for every project. "Lots glue!" he commanded to me and my brother David, hard at work to bring the box kite to life. "You can never have enough glue, boys. Lotsa glue!"
We took the kite – placed atop a Volkswagon convertible – to the spring kite flying contest held in the fields behind Louisiana State University in Shreveport. They had a category for largest kite, and Dad intended for us to win it. One of the entries was an enormous bat shaped contraption made with layers of newspaper and a wing span of at least twenty feet. "Not aerodynamically sound," Dad said, eyeing the competition. "Won't fly. Can't fly. Shoulda tried a box kite."
Sure enough, the massive bat kite took one fast swoop upwards and then veered down again, demolishing itself. The contest rules stated that kites had to stay aloft for a full three minutes, and our box kite soared perfectly, winning the King family a sparkling trophy presented on the windy lawn of the college.
It made Dad hungry for more.
"Never worry about making a fool of yourself," he would say, "if it means taking a risk, Mark." He would recognize my adolescent need to simply fit in with everyone else and he would deny me of it, locking his eyes onto mine. "You gotta take the risk."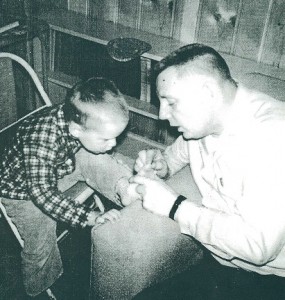 Over the summer the six foot kite became ten feet, built with heavier fabric and stronger wood. We tried it out on a field on the edge of the Air Force base, and I remember Dad forgetting the gloves that protected him from the slick nylon string, and the kite fighting for higher altitude and the nylon going whizzzzz! across his hands, cutting deep into his palm. He looked at his hands with a shrug and then, predictably, laughed. He had lost his grip in the process, though, and the kite escaped to sights unseen.
We jumped in the car and chased it across the base, both of us with our heads craning out of the car and shouting visual sightings to one another, only to find its taught nylon cord snagged on a nursery school swing set. The box kite had dragged the set twenty feet from where, until recently, it had been embedded into the ground.
The air force police would soon arrive to inform us that our "craft" had been picked up on base radar and was a "menace to aviation." Dad (or "Colonel King" as the uniformed men called him) sheepishly explained and then laughed with the cops as we carefully pulled our menacing craft, foot by foot, back down to earth.
The following year the Kings would risk it all, creating what would become the mother of all box kites. We built it in the driveway for a couple of weeks, using yards of nylon material and cord strong enough for a box kite approximately the size of a Winnebago. We transported it to the annual contest by securing it to a chartered flat bed truck, and the driver – after taking the monstrosity across the Jimmy Davis Bridge to the university – swore he could actually feel the truck lift a little as the kite fought to respond to invitations from mighty spring breezes.
The fabled hush fell over the crowd as the kite was driven onto the contest grounds. Three eight foot box kites – all larger than our original entry – were brought along, and the crowd stood incredulously as each of the three were launched into the air. Then we secured the cords of the three airborne kites to the top of the Mother Kite, and the crowd watched aghast as the King family coordinated their efforts, releasing thick rolls of nylon cord, until the massive kite lurched off the ground and up to stronger winds that would carry it back and forth above the riveted, gasping spectators.
For two minutes and twenty seconds.
Later, on the evening news, Dad would stand amid the wreckage of a violent descent, knee deep in plastic, wood, nylon cord and innumerable remnants of hot glue. It looked like the aftermath of a commuter plane tragedy.
"And how do you feel, Mr. King," the reporter would ask my Dad, "about your creation not flying for very long. Are you disappointed?"
"Of course not!" Dad replied in the midst of a belly laugh already begun. "Didn't you see it? It was a spectacular crash!"
Those days, and that glorious moment, are lost to time now, and so is my father. Not long after our kite flying adventures, our personas traded places. I embraced my sexuality and my misfit charms, while Dad struggled to understand a son who was turning out to be more different than he could have imagined. Worst of all, he was made to contend with a teenager who saw him as something abhorrent: typical.
We had many years, later, when our outlooks merged again and we reveled in his various projects and my work as an outspoken gay man. Ultimately, Dad raised exactly what he valued, a man who steps up and asks stupid questions and knows that to soar you must risk the occasional, spectacular crash.
On my best days I live happily as the man my father built, writing and living as an HIV positive queer for all to see and never afraid to take a risk. And on the worst of days, my mind's eye conjures up a hearty laugh coming from nearby, maybe the garage, where something is being cobbled together that will solve absolutely everything.
Usually it's a box kite, crafted from unlikely supplies and fatherly magic, that carries me far, far away.
(This story has been adapted from my book A Place Like This, which chronicles my life in Los Angeles during the dawn of the AIDS epidemic and which includes childhood flashbacks like this one. My late father is very much on my mind during Father's Day weekend. I love you, Dad, and I miss you so much.)
Tags: A Place Like This, Aging, family, gratitude
Posted in Books and Writings, Family and Friends, My Fabulous Disease | 9 Comments »
Monday, May 21st, 2012
The music my friends liked when I was a teenager intimidated me. It was the head-banging rock of the early seventies, and it felt alien and unappetizing. Most of all, it just felt… straight, in a way I knew I could never be. Alone in my room, I listened to my beloved Broadway musicals, and resigned myself to the fact that popular music would never really speak to me.
And then in 1977, when I was sixteen years old, I began sneaking into the only gay bar in Shreveport, Louisiana. Inside I found joy and liberty, fashioned with bell bottomed pants and handsome smiles and the dance floor – oh my God the dance floor – centering the nightclub was a glorious explosion of colored light and swinging hips and arms reaching up, up to the sky as if we could clutch it in our hands. The music was an entrancing bombardment of sound, and one song, one mesmerizing invitation to touch the heavens, was played again and again.
It was Donna Summer. And she was singing "I Feel Love."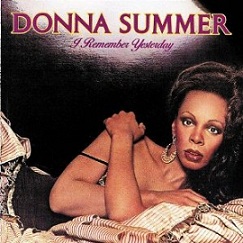 The track was really the triumph of producer Giorgio Moroder, who created the driving, synthesized beat that would define Donna Summer's music for years to come. But I knew I had to own this amazing song, and soon I stood proudly at the record store cashier to buy my very first popular album, Donna Summer's I Remember Yesterday.
I had found my music, my voice, and my lifelong muse.
The following year I had come out as a senior in high school, and Donna Summer was still in her "whisper period." It was never my favorite sound from her – it felt like playing chopsticks on a grand piano – and I knew from her other album tracks that she could let it rip. As I was graduating she did just that, with the release of her iconic "Last Dance." Her full-throttle pipes were on stunning display. Dance parties would never be the same.
By the time I left home for college in New Orleans, the music of Donna Summer had exploded into popular culture. I felt so proud of her, as if I had discovered her myself. My nights in the French Quarter were spent in the Parade disco on Bourbon Street, dancing to "Hot Stuff" and "Bad Girls."
The feeling of joyous exuberance that surrounded that disco is hard to describe. It was a sea of shirtless men, staking claim to our sexuality and the promise of infinite possibilities ahead. The incessant thump! thump! thump! of the beat was our clarion call, and it shouted Here! Here! Your tribe is here! We were so beautiful, in ways we were much too young to know.
And then soon, of course, the lights began to dim.
By 1982, I was struggling in Los Angeles as an aspiring actor, and Donna Summer was having a musical identity crisis. Record executives wanted a new sound for her to accompany the changing times, and her longtime producer Giorgio Moroder had been replaced by a succession of others. The red-hot Quincy Jones produced her Donna Summer album that year and their studio clashes became legendary. The album floundered and produced no significant hits.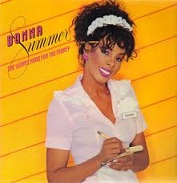 At the Los Angeles gay pride festival the next year, I was thrilled to hear Donna's voice again, sounding gorgeous and almighty, singing "She Works Hard for the Money." I took to the dance floor but was somehow unable to muster the joy I had known only a few years before. Life had intervened. And it had brutal plans for the men under the dance floor tent.
Donna Summer produced dance floor singles, if not hits, in the years that followed, but we weren't paying attention. The night club crowds dissipated, as a silent killer plucked men away one by one. AIDS had begun its murderous march through the gay community.
The villain wasn't simply the disease in those darkest of days. It was ignorance, and the judgment that rose up from social conservatives who saw Godly retribution in the horrific deaths of our friends. And so, when Donna Summer became a born-again Christian during this period and announced she would no longer perform her early, erotically charged hit "Love to Love You, Baby," her gay audience viewed her with immediate suspicion.
An ugly rumor began. Someone claimed to have heard her make a homophobic remark during a concert appearance. Depending on who was repeating the story, she had either said AIDS was God's judgment, or that God made Adam and Eve, not Adam and Steve. The unsubstantiated rumor swirled and grew, in an environment in which gay men were particularly sensitive to ignorance and hatred. By the time Donna Summer took it all seriously enough to set the record straight, it was too late. What was left of her popularity fell victim to the social maelstrom of AIDS.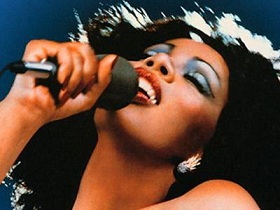 I never believed the story, and defiantly continued buying her albums, though they appeared with less regularity. Donna Summer would have only one more true hit, "This Time I Know It's for Real," which I chose to perform for my maiden appearance in drag at an AIDS benefit. The fact that during this time Donna Summer was raising money for AIDS research gained little traction among emotionally bruised and unforgiving gay men.
Today, disco may be dead, but Donna Summer's music laid the groundwork for everyone from Madonna to Lady GaGa, even if my body has found it harder to approximate the dance floor moves of my youth. But in my mind, as I blast "Dim All the Lights" in the privacy of my living room, I am young and powerful and life is making promises that are wonderful and possible.
Donna Summer is among the spirits now, joining the legions of ghosts haunting brightly colored discos from another era. She is still cooing to them, to these throngs of boisterous men, inviting them to the dance, where there is everything to celebrate and nothing to forgive.
The men are moving to the beat and laughing and holding one another. They are all beautiful, and they know it.
And they feel love.
Tags: acting, Aging, aids, culture, drag, gay, Recreation, Sexuality
Posted in Anita Mann and Acting Gigs, Books and Writings, Gay Life, Living with HIV/AIDS, My Fabulous Disease, News | 23 Comments »