Posts Tagged 'hiv'
Tuesday, January 10th, 2017
Donald J. Trump and the Republican-controlled congress are a threat to everything HIV advocates have been fighting for during the last thirty years, and that includes access to healthcare, HIV prevention programs like PrEP, and the dignity with which we treat those who are most vulnerable to HIV infection.
This new political reality is reflected in the 2017 list of HIV Advocates to Watch from My Fabulous Disease. These inspiring advocates are speaking out, organizing and even conducting events only weeks after the election. They bring to mind the HIV treatment strategy of "hit hard and hit early." They grow in number every day.
You can be a part of this. In fact, you must be. Follow these advocates on social media, join their groups, take note of every link in their profile, and follow their advice. All it takes is for people like you to take one step toward change.
If you know a person or organization that is leading the resistance in your community, share their names and links to their work in the comments section. The more options we can provide to get involved, the better.
Here are the HIV Advocates to Watch in 2017.
TIM MURPHY
New York, NY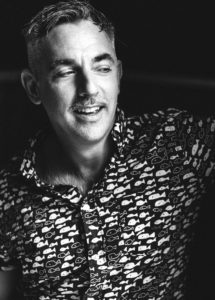 When shoppers visited Rockefeller Center one day during this holiday season, Tim Murphy helped make sure that ice skaters weren't the only photogenic moment available. A group of silent Santas, all wearing anonymous black masks, held signs with messages like "Trump's USA is Already Terrifying" and "Voted for Trump? Feel Lied to Yet?" while a trumpeter played a jaunty version of "We Wish You a Merry Christmas." The tableau was effectively haunting.
A longtime HIV journalist for POZ Magazine (and now the bestselling author of the must-read novel Christodora), Murphy is using the full force of his newly minted celebrity to come out swinging against Trump, employing an array of tactics ranging from street activism to community organizing. Most recently, Murphy helped mobilize dozens of people to show up in front of the home of Senator Chuck Schumer to demand "total obstruction of the Trump agenda."
"Medicaid expansion and Obamacare have offered healthcare to so many Americans with HIV/AIDS and now they're in jeopardy," said Murphy. "All social programs are." He also worries about the future of pro-LGBT prevention messages that have been created under Obama, particularly those addressing gay black men.
Murphy has simple advice for anyone looking to get involved in their community. "Follow or sign up to get alerts from two big national groups, such as Planned Parenthood and the ACLU, and two local groups, like your local #BlackLivesMatter or local immigration rights group," he offers. "And then commit to acting on their action alerts, whether it's making phone calls or showing up for big key demonstrations in your city. Massive protests send a broad message that Trump's agenda will not be tolerated."
It sounds like you just got your marching orders.
(Photo credit: Gabello)
ANNE-CHRISTINE D'ADESKY
Oakland, CA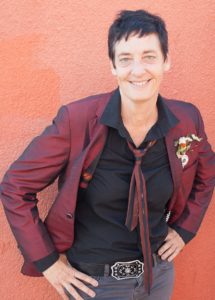 Community activist Anne-Christine d-Adesky is a veteran of ACT UP NYC and the co-founder of the Lesbian Avengers. For more than thirty years she has fought for social justice issues as varied as immigration rights, women's health, and anti-nuclear causes. That's right. She's a badass.
And she has now turned her attention to the man she calls Drumpf. "On the day after the election I launched my blog, Alice in Drumpfland," says d'Adesky, "and I put out a call to activist colleagues to join me in a collective response."
That response became with the formation of the Bay Area Queer Anti-Fascist Network (BAQAFN). "Some of us just call it 'Queer as Fuck,'" d'Adesky says. "It is meant to unite the local LGBTQ community and defend others under attack, "including communities who are targets of an emboldened American racism that Drumpf has invited."
d'Adesky also has serious concerns about the continued adoption of "religious waiver" policies and legislation that GOP legislators have advanced in Florida and Texas. "Dozens are being drafted at local levels now," d'Adesky warns, "that would allow businesses or individuals with federal contracts to 'opt out' of providing services to LGBTQ individuals on the premise of religious opposition to homosexuality. That means private and religious institutions, including hospitals and hospices, may refuse to treat HIV-positive individuals they assume may be gay or trans, or lesbians who need maternity care or trans women who just need a checkup. This we must fight."
This battle is nothing new, d'Adesky asserts. "We can look to the successes of the AIDS movement in the 90s for models to fight the moralist and far right. When our bodies were criminalized, we framed our fight in the context of human rights, which is where it sits. We also need to hold elected officials accountable. We need to push them to create new services if they are needed."
d'Adesky is busy organizing town hall forums for BAQAFN, writing her blog, planning vigils against Islamophobia, and even preparing for the release of her fourth book, an activist memoir. But she never lets her struggles get the best of her.
"I refuse to let Drumpf or any of these small-hearted individuals dictate my daily happiness," she says. So she dances, however and whenever possible. "It's fun… and keeps you in protest shape."
(Photo credit: Kawri Juno Photography)
JOSE de MARCO
Philadelphia, PA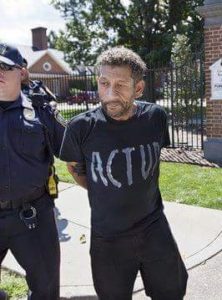 "Being a person of color, I am forced to see the world through a racial lens," says Jose de Marco, a community organizer for ACT UP Philadelphia who works with Prevention Point, the city's only syringe exchange program. "HIV impacts black and brown people, very hard. I fear what the Trump administration will do. His cabinet appointments say it all."
de Marco's advocacy focuses on the intersections of race, poverty, homelessness, and drug addiction. These issues compound HIV infection rates among people of color and "mirror high incarceration rates as well," he says.
"This administration could criminalize syringe exchange despite the fact it has dramatically lowered HIV infections in the United States," de Marco warns, but changes to our national health programs could have an even more massive effect.
"Because of racism and greed to provide tax breaks to billionaires, the repeal or cuts to the Affordable Care Act could happen," de Marco says, "but with enough pressure Congress can find ways not to choke off health care to the most vulnerable populations. People should pressure their Senators to vote against the repeal of the Affordable Care Act and demand no privatizing of Medicare and Medicaid."
"ACT UP will partner with other organizations fighting for health care and we will be using direct action, as we have for decades. We will not be turned back. Not one day."
Find out more about the importance of needles exchange programs, and check out a new editorial in the New England Journal of Medicine from none other than President Obama that lays out the risks to health care if the ACA is repealed.
JD DAVIDS
New York, NY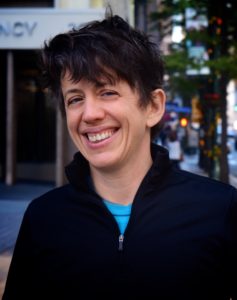 "I am a trans person with race and class privilege who lives in relative safety," says JD Davids, the enormously influential managing editor of TheBody.com and an activist voice to be reckoned with. "I'm also acutely aware of the backlash against trans people in the form of bathroom bills and unmitigated violence."
Davids is by no means off-topic by focusing on the civil rights of transgender people. He sees a direct link between prejudice toward vulnerable communities and HIV risk. "An already-seen increase in bullying and hate and targeting of women, LGBTQ people and people of color contributes to accumulated trauma that, among other things, increases HIV risk or challenges in staying healthy if you have HIV."
"I speak early and often about HIV issues to ensure that everyone gets clear information on the new HIV basics: HIV treatment is incredibly effective and much simpler than before; an undetectable HIV viral load means uninfectious; there's a pill a day that can block HIV transmission; and bias, stigma and underlying marginalization of queers, trans people, people of color and drug users are the biggest barriers to ending the epidemic."
Having a presidential administration that is "packed with leaders who either ignored HIV or put acutely harmful policies in place" is not going to be pretty, Davids believes. And he's doing something about it.
"My fellow HIV activist Jennifer Johnson Avril and I have launched #ActivistBasics," Davids explains, "which is providing practical tools and information for figuring out what to do and how to do it." Their Facebook page is a treasure trove of helpful advice, Twitter chats, videos, and links to other resources. It is the perfect first stop for anyone who wants to resist the policies of the new administration.
It might be easy to feel intimidated by the sheer activism output of someone like Davids, but he wants you to know that there are easy ways to get started.
"Pull together an affinity group," he advises as a first step, "a group of two to eight people who you know and trust, and start right where you are, as far as taking action together and supporting each other. It's going to be a long haul. Don't go it alone."
(Photo credit: Louie Ortiz-Fonseca)
NAINA KHANNA
Oakland, CA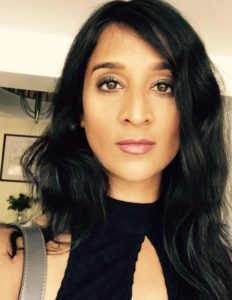 "Trump openly campaigned on a message of hatred and intolerance," says Naina Khanna, director of the ferocious advocacy group known as the Positive Women's Network USA (PWN), "something people living with HIV know all too well. The progress we've achieved in expanding the civil and human rights to reflect the diversity of our nation will be stifled. What is at stake? Literally everything."
Fortunately for us, PWN has emerged as a forceful leader involved in everything from repealing HIV criminalization laws to local organizing to national political strategy like the annual day of congressional lobbying known as AIDS Watch. Those skills will come in handy in the years ahead.
"PWN will have a strong contingent at the Women's March in DC," says Khanna, "with members who can't make it to DC participating in simultaneous Women's Marches in cities around the nation. Our members have committed to making phone calls, sending emails and writing letters to the editor to put a face to many of these issues. Women have a legacy of innovation and resistance in the face of fear. We will build on that."
Khanna is helpful and extremely specific when it comes to tips on how you can make a difference. "Put your U.S. Senators and your Congressperson on speed dial on your phone," she offers, "that way it will only take a minute to call and voice your concerns or wishes. Find their contact information at Who Is My Representative? It's never a waste of time to call your elected representatives in Congress."
"If you are a woman living with HIV, including women of trans experience, join PWN-USA. If you are already a member but have been sitting on the sidelines, get more involved! Don't be afraid to venture outside the HIV silo, either. Get involved with your local Black Lives Matter chapter. If you are a white person wanting to support racial justice, find your local chapter of Showing Up for Racial Justice (SURJ).  and get involved in our newly launching anti-racist curriculum."
"There will be protests around the country the week of the inauguration," Khanna adds. "We hope to see you there!"
ASHTON P. WOODS
Houston, TX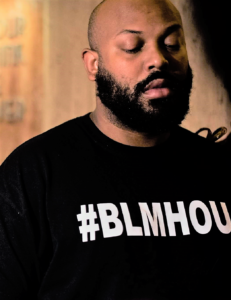 In the summer of 2015, an incident at the progressive conference Netroots Nation galvanized activists across the country and arguably changed the focus of the presidential campaign. During a forum with candidates Bernie Sanders and Martin O'Malley, more than 100 Black Lives Matter protestors shut down the event and demanded the candidates address state violence against black Americans.
This blogger was there, and remembers the faces of attendees, who were surprised by the outburst and then confused and even intimidated by the chants and demands (perhaps they had never seen an ACT UP protest in the 80s). It was interesting and disheartening to me that, even among this liberal mix of people, Black Lives Matter was viewed as an uncomfortable irritant.
Ashton P. Woods was not only there at Netroots Nation, he helped to lead the protest. And he has absolutely no intention of softening the tactics that helped propel Black Lives Matter into the national consciousness. But there are differences, now that Trump has been elected.
"My work in racial justice just got a lot harder," Woods says. The HIV positive activist knows how to meet a challenge, having co-founded the Houston chapter of Black Lives Matter and even now, as he creates Strength in Numbers, a project "to educate and lobby those in power about HIV."
Woods has some experience protesting on the streets of Houston, and he encourages you to get involved on a local level as well. "Find out what the activists in your state need," he says, "and then use your voice to speak up and fight back."
(Photo credit: Eric Edward Schell Photography)
JEREMIAH JOHNSON
New York, NY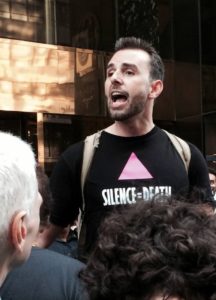 In 2014, a devastating outbreak of 200 new HIV infections occurred in a small Indiana town among heroin users. It could have been easily avoided if the governor at the time had not dragged his feet on syringe access programs (SAPs). That governor, Mike Pence, is the new vice-president of the United States.
Anti-science positions like this are only the tip of the ignorance iceberg, says Jeremiah Johnson, a policy coordinator for Treatment Action Group that is one the most visible leaders of the Trump resistance in New York City.
"The pick for the director of Health and Human Services, Tom Price, is also a vocal opponent of LGBT equality," says Johnson. "HIV thrives on hatred and oppression, particularly within LGBT communities and communities of color, so we can expect that a racist, transphobic, and homophobic administration will likely increase the spread of HIV in our most vulnerable communities."
Johnson sprang into action soon after the election. Working with fellow activists James Krellenstein, Jamila Headley, Milo Ward, and Jason Walker, the group held a town hall meeting in Manhattan "in opposition of the many destructive policy positions and societal ills represented by Trump and his administration." It now attracts hundreds of people every Tuesday night and has been named "Rise & Resist."
"If you fear the oppressive, dangerous policies of the Trump administration as much as I do," Johnson advises, "give yourself permission to rise and resist, to act up and fight back. Let go of whatever holds you back, your shame and apprehension, your denial or hopelessness. Get organized and move into action, move off of social media and build resistance in the real world."
"I am heartened by the work we are accomplishing here," he continues, "but we need allies all across our nation, particularly outside of liberal bastions like New York City, if we have any hope of fixing this mess."
(Photo credit: Terri Wilder)
JIM PICKETT
Chicago, IL
Jim Pickett speaks for himself and not in any official capacity as Director of Prevention Advocacy and Gay Men's Health at AIDS Foundation of Chicago. But when he does speak, he lets it rip.
"I plan to fight Trump every step of the way," says Pickett. "I will never, ever, ever normalize this racist, misogynistic, anti-immigrant, anti-Muslim, anti-LGBT, anti-science, ignorant bully who lost the popular vote by close to three million and who colluded with Russia to help him get 'elected.'"
"I will not sit on the sidelines and 'give him a chance.' There are no chances. We must mobilize and resist."
Pickett points to the crucial importance of the Affordable Care Act (ACA) as exhibit one. "Americans need the stability and security that quality, affordable health coverage provides to them and their families" he says. "No plan to repeal the ACA should strip away health coverage from the more than 22 million Americans who have accessed insurance because of this landmark legislation with an adequate plan to replace it."
Pickett has one word of advice for anyone looking to jump into the fray. "Focus, focus, focus," he advises. "There are so many outrages, so much to be angry about, so much to do. Trump and his minions would like nothing better than to see us running around all over the place, scrambled and uncoordinated. Don't give them that advantage. So, choose an issue area and focus your energies there. I will focus on health care access and the ACA, as my organization will be doing."
"Pick your issue and dig in deep. It will be easier said than done, but it is the only way."
(Photo credit: Brian Solem)
Tags: advocacy, aids, criminalization, culture, gay, hiv, politics, PrEP, research, stigma
Posted in Gay Life, Living with HIV/AIDS, My Fabulous Disease, News, Prevention and Policy, Trump | No Comments »
Thursday, December 29th, 2016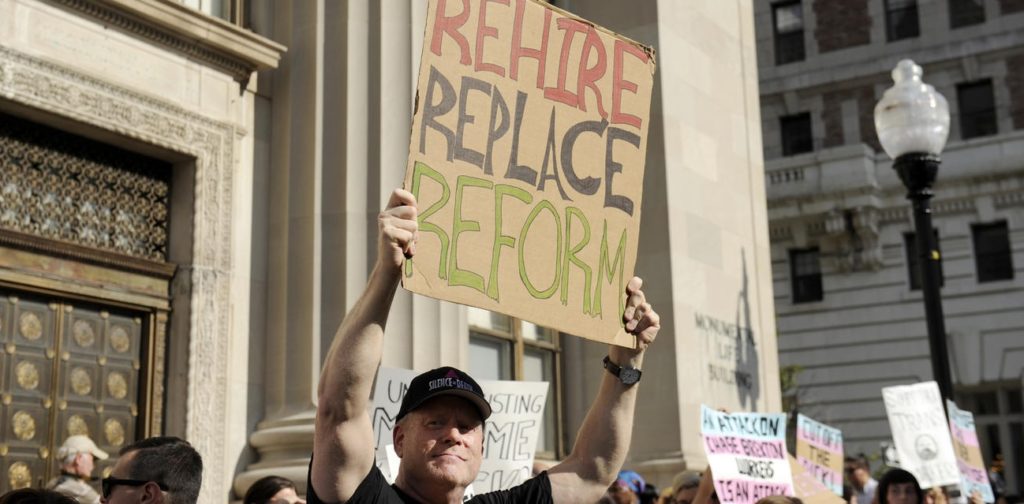 Here's some news that might make our transition into the new year a little more satisfying.
Richard Larison, the embattled chief executive officer of Chase Brexton, Baltimore's largest provider of health care to the city's most vulnerable communities, has resigned after months of upheaval and staff discontent. It is a clear victory for community activists who have demanded his resignation, even while more work must be done to reform the agency.
Larison, who began his tenure in 2012, has chosen not to renew his contract. His last day as CEO is December 31st. He will remain in an "advisory role" while an executive search is conducted.
Staff and community confidence in Larison suffered from his efforts to block an employee unionization effort in early summer, leading to his firing of five management level employees. The dismissals were largely viewed as an act of intimidation to dissuade employees from voting to unionize.
Chase Brexton employees answered management's resistance by voting overwhelmingly to join United Healthcare Workers in August.
The manager firings outraged LGBT community activists, culminating in protests at Chase Brexton's Mount Vernon location and at the annual Chase Brexton Charm Ball, where an event patron was thrown out after speaking to protesters.
Of greatest concern to community members was the expertise in LGBT issues, including HIV care and transgender care, that was represented among the dismissed employees. Several of them had enjoyed long and distinguished careers with the agency, which was founded in 1978 as a STD clinic primarily serving gay men.
"I am deeply concerned about Chase Brexton's commitment to the LGBT community," said longtime community activist and Chase Brexton patient Doug Rose, who has been among the most vocal critics of Larison's leadership. "As a result of the manager firings, hundreds of LGBT clients have had to find new providers, including transgender clients in the midst of their transition process. It doesn't look good."
A Chase Brexton statement about Larison's resignation heralded his accomplishments while leading the agency, including the creation of their LGBT Resource Center. Ironically, Bethany Henderson, a program manager in the LGBT Resource Center, was among the managers fired during the union organizing conflict.
Joseph Lavelle, the recently hired interim president of operations, will handle day-to-day operations at Chase Brexton while the organization conducts its search for a new CEO.
Advocacy efforts to "save Chase Brexton" are not over, however.  "The CEO's departure is a welcome first step," wrote Emily Sachs, wife of fired manager Jill Crank, in a Baltimore OUTLoud editorial this week, "but until Chase Brexton leadership can demonstrate an unqualified commitment to integrity and responsible management, we will call on federal grantors, elected officials, and donors to withhold funding and shift their support to other organizations with the capacity to better serve our community."
Ongoing advocacy to make certain the Chase Brexton Board of Directors remain true to their mission will continue into 2017. But all of us involved in the efforts of the last year should take heart in victories along the way. And there's no doubt in my mind that a man is cleaning out his office right now because of the united, powerful voices of Chase Brexton patients and allies.
Job well done.
Mark
Tags: advocacy, aids, hiv, physician, politics
Posted in Living with HIV/AIDS, My Fabulous Disease, News, Prevention and Policy | No Comments »
Thursday, December 15th, 2016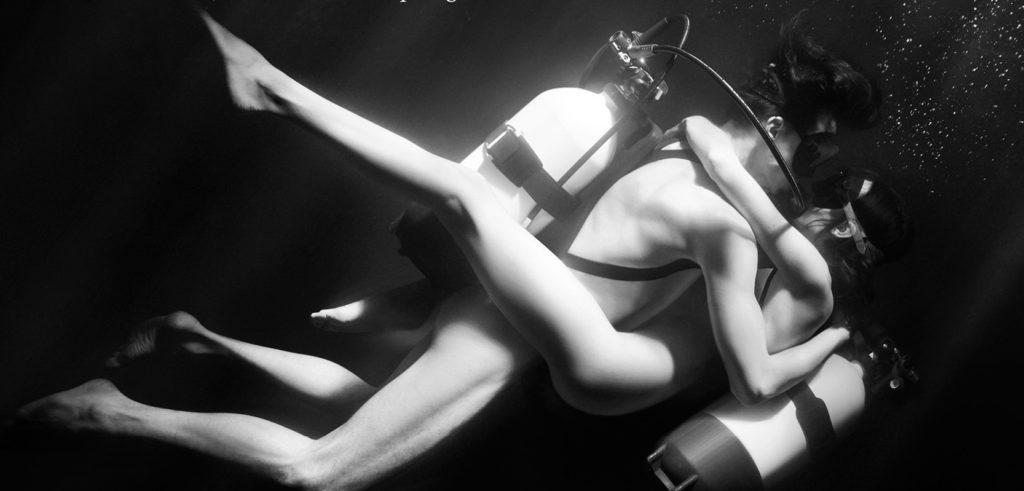 Image detail from AIDES France Révélation campaign about being undetectable.
"We are not dirty, we are not a threat, and we are not disease vectors. In fact, we are the solution. People living with HIV who achieve viral suppression, who become undetectable, are the solution to the end of new HIV infections in the United States… When we look back 20 years from now we're going to judge ourselves in terms of how well we responded to this opportunity."
— Dr. Rich Wolitski, person living with HIV and Acting Director for the Office for HIV/AIDS and Infectious Disease Policy at the U.S. Department of Health and Human Services
When Dr. Wolitski delivered his speech at the closing plenary of the 2016 United States Conference on AIDS (USCA), he received a standing ovation. He was referring to this year's newest findings of HPTN 052 and the PARTNER study, which showed that people living with HIV who are undetectable are not transmitting the virus to their negative partners.
How wonderful that something many of us have assumed for years has been proven to be true. So now we can spread the news and encourage people with HIV to seek treatment and stick with it. And hey, there's nothing like a little intercourse a la natural with your partner to reward yourself for being undetectable, am I right?
Not so fast. There is some strong resistance to a message that equates undetectable to untransmittable, and it's not coming from where you might think.
Here are five reasons why this breakthrough message matters.
1. The science is solid.
The PARTNER Study has recorded 58,000 acts of penetrative sex without condoms between 1,000 positive/negative couples, in which the HIV positive partner had an undetectable viral load. There were no infections between the couples. Not a single one. The same results were reported in the HPTN 052 study and the empirical evidence to date. As Dr. Wolitiski said in his USCA speech, "this is a game-changing moment in the history of the HIV epidemic."
Resistance to the conclusion that undetectable people pose no risk of infection has been either a matter of scientific data scrutiny or a fear that people may not actually be undetectable when they think they are. Let's break that down.
A review of the argument against saying "zero risk" is enough to make you cross-eyed. It is based on the premise that nothing, really, is without risk. Detractors of the non-infectious message will calmly explain the perils of placing any risk at zero and then hypnotize you with statistical origami. Suffice it to say that proving zero risk is statistically impossible. You risked electrocution by turning on your device to read this article.
There will always be somebody who claims a terminally unique HIV infection, even if the precise circumstances of their claim may be murky. Weird things happen. Some folks are convinced that people who drink alcohol sometimes spontaneously combust. But you don't see warning labels about it slapped on every bottle of Wild Turkey by overzealous worrywarts.
And yes, there is the possibility that someone might develop a viral load if they are not adherent to treatment and then transmit the virus. But the message here is that people who are undetectable cannot transmit HIV. If you stay on treatment and are undetectable you will not transmit HIV. Can we please celebrate this simple fact without remote qualifiers?
It is also important to note that a Canadian consensus statement concluded that any "viral blips" or sexually transmitted infections (STIs) were "not significant" to HIV transmission when someone is undetectable.
2. Major health experts are on board (but not all community leaders).
Public health leaders, from the New York Department of Health to the National Institutes of Health (NIH), have embraced these findings and its meaning to people with HIV, while community advocates and organizations have been reluctant to get on board, citing a theoretical risk of infection. Or maybe they consider changing their fact sheets and web sites an enormous bother.
The Prevention Action Campaign and their seminal message "U=U" (undetectable equals untransmittable) was founded on the energetic efforts of a man named Bruce Richman. He entered the HIV advocacy scene a few years ago, seemingly out of nowhere, carrying aloft the banner of undetectability. Richman gathered signatures of health experts the world over for a consensus statement about the research, while cajoling every U.S. HIV organization in sight to adopt language that removes the stigma of infectiousness from people who are undetectable.
My review of the web sites and statements from major HIV organizations includes no strong language about undetectable people not transmitting HIV. Worse, some exaggerate the risk from those who are undetectable. How could such a new research breakthrough be met with such ignorance and apathy by our own leaders? I will defer shaming anyone by name while they take a little time to update their official language. (Notable exceptions to this sad rule include work going on in the United Kingdom and France that flatly states that undetectable means non-infectious.)
This skepticism from our own community reduces people with HIV, again, to a problem that must be managed. It suggests that those of us who have achieved undetectability don't have the judgment to keep taking our medications or to see our physician regularly to be sure our treatment plan is still effective. It keeps us in the role of untrustworthy victims unable to make decisions that will keep the rest of you safe from us. What infuriating, stigmatizing nonsense.
3. This is about HIV. Only HIV.
Auxiliary issues often creep into this debate that may be well-meaning but only muddy the waters, such as the fear that promoting the message of non-infectiousness will lead to more sexually transmitted infections (STIs) because of the freedom it allows (see also: critics of PrEP, the birth control pill, and any other vehicle that might lead to unbridled sexual pleasure).
Rates of STIs — which were on the rise before the advent of PrEP or news from the PARTNER Study — are deeply concerning but ultimately tangential. We are in desperate need of comprehensive sexual health programs, to be sure, but in this instance I feel compelled to "kill the alligator closest to the boat." This is about being HIV undetectable, not syphilis impermeable. Being undetectable will not prevent other infections or address promiscuity or remove stubborn stains.
Advocates are also sensitive to the continued compartmentalization of our community, between those who are positive or not, who is on PrEP or not, and now, between those with HIV who are able to achieve viral suppression and those who cannot, despite their best efforts. I sympathize with this new divide among HIV positive people but believe the greater good – removing shame and stigma from those who are not capable of transmitting – shouldn't be downplayed. All HIV positive people of good will can and should celebrate this development, regardless of their own viral load.
4. This is a major victory for HIV criminalization reform.
Terribly important work is being done to repeal and reform HIV criminalization laws that prosecute people with HIV for not disclosing their status to a sexual partner. Our defense is often led by all of this growing science showing that the defendant never posed a risk to their partner in the first place, due to their use of protection or the fact the defendant was undetectable and therefore rendered harmless.
Continued assertions that undetectable people might pose a risk to others could be used in the courtroom against people with HIV.  Imagine the glee with which prosecutors might explain to a jury that "zero risk" is impossible and defendant Joe Positive posed a threat, however small, to his sexual partner and should be jailed for it. Put obscure doubts into the heads of a jury, and another person with HIV gets a 30-year sentence for daring to have sex at all.
5. This profoundly changes how people with HIV view themselves.
Internalizing the fact that I cannot transmit HIV to anyone has had an effect on me that is difficult to describe. I can only liken it to the day the Supreme Court voted for marriage equality. Intellectually, I knew I was a gay man and a worthy human being. But on the day of the court's decision I walked through the streets of my neighborhood with my head held higher. Something had changed. I felt whole.
In my thirty-five years living with HIV, I have never felt exactly that way. I deserve to. And so do millions of other people with HIV.
Of all the arguments to adopt the message that undetectable people cannot transmit HIV, that enhanced feeling of self-worth may be the most important reason of them all.
Mark
(And now, only days after the posting of this piece, Housing Works has become the first HIV organization in the U.S. to come out explicitly with a #UequalsU message. It is just the kind of leadership I have come to expect from Housing Works.)
ALSO…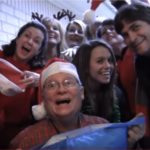 Have you seen the My Fabulous Disease Holiday Spectacular? I love to share it each year, just like the Grinch and Charlie Brown television specials. Not only does this video blog have Santa and cookies and even a touch of drag, it introduces you to most of my family, who discuss candidly what it has been like to love someone living with HIV. You'll laugh, you'll cry, it's like a warm visit home. Check it out on Youtube here.
Tags: advocacy, aids, barebacking, criminalization, culture, gay, hiv, physician, politics, PrEP, research, serosorting, Sexuality, stigma, testing
Posted in Gay Life, Living with HIV/AIDS, My Fabulous Disease, News, Prevention and Policy | 8 Comments »
Thursday, December 8th, 2016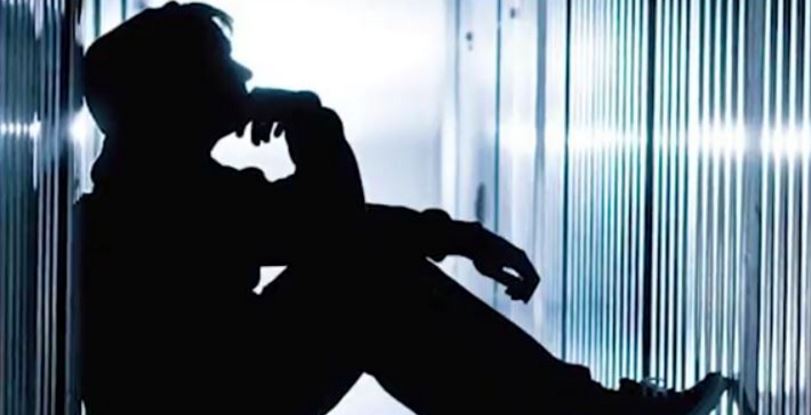 The making of the new short documentary, HIV Criminalization: Masking Fear and Discrimination, began in exactly the right place: with people living with HIV themselves, and their personal stories of being prosecuted because of their HIV status.
Sean Strub, founder of The Sero Project, had taped interviews with nearly a dozen people from across the country who had been accused of violating State statutes about HIV disclosure. Some had served time. One of them is in jail, serving a sentence of thirty years.
It was my privilege to assist documentary filmmaker Christopher King (no relation) in creating this short film, with the interviews with people with HIV as a starting point. Masking Fear and Discrimination is an excellent primer on the issue. Please watch it.
HIV criminalization feels very much like unfinished business for me as an HIV advocate. How in the world can we turn our backs on those who face jail time because they live in a society in which they are so feared and stigmatized that they find it difficult to disclose their status to their partner? And if they pose no risk to their sexual partners – because they are not having risky sex, or are using protection, or are undetectable and therefore non-infectious – why are there laws commanding them to disclose their status anyway?
People often have a visceral reaction to this issue, and I get that. But the more people know about the way in which these laws are being applied – as a tool of racism and homophobia, and to prevent people with HIV from daring to have sex at all – then the more likely they are to support the repeal of these laws.
Watch the film. Decide for yourself. And please share your views.
Thanks for watching, and please be well.
Mark
Masking Fear and Discrimination was made possible through the support of the H. van Ameringen Foundation, Broadway Cares/Equity Fights AIDS, the Elton John AIDS Foundation, and the Gill Foundation.
The short film features Cecilia Chung, SERO's board chair and senior strategist at the Transgender Law Center (San Francisco, CA), Venita Ray, attorney and advocate at Legacy Community Health Services (Houston, TX), Anthony Mills, MD (Los Angeles, CA), and Justin Rush, director of public policy at the True Colors Fund and formerly a manager of policy and legislative affairs at the National Alliance of State and Territorial AIDS Directors (Washington, DC).
Tags: advocacy, barebacking, criminalization, culture, hiv, physician, politics, research, serosorting, Sexuality, stigma, testing
Posted in Gay Life, Living with HIV/AIDS, My Fabulous Disease, News, Prevention and Policy | 1 Comment »
Monday, November 28th, 2016

In the towering new novel Christodora, author Tim Murphy harnesses decades of personal and professional experience as an HIV journalist into a story that sweeps back and forth between the last several decades and beyond. It has the scope of great literature, but Christodora is also a deeply personal chronicle from a man who knows his terrain.
The book's namesake is a century-old apartment building in New York City's East Village, silently weathering the indignities of time, economics, and social change that is mirrored in a host of characters connected to the building through the years. They include a privileged young couple, both of them artists, their adopted child, revelers of the gay dance clubs in the village, social activists and fledgling health department professionals. Since the story takes root in the 1980s, we know our characters are poised to confront something they can never imagine.
Yes, there are AIDS horrors here, of the multitudes who die around the edges of the book's pages. But Murphy's lens is more interested in close-ups, in the intimate impact of calamity, in various forms, on the lives of his characters. He also writes with the distance and maturity to know that AIDS wasn't the only crisis in town for New Yorkers during this period, and even within it, AIDS greedily intersected with numerous other social ills and personal struggles.
With hardly a false move, Murphy glides effortlessly among the worlds of addiction and recovery, the academic art scene, AIDS activism, and the darkened corners of mental illness.
It is a gift for any writer to find the interior voice of a character – the cyclical doubts and fears, the ongoing internal debates in which we all engage that propel our lives and choices – and so it is with Murphy, who has multiplied the feat by populating the novel with an astounding number of flesh-and-blood people who behave with all the faults and courageousness that humanity allows.
Murphy is coy about providing too many historical names and places. The inner workings of ACT UP and its more establishment-friendly offspring, Treatment Action Group, are dramatized at great length but the groups are never mentioned by name. It releases Murphy from the job of shackling his story to actual people and organizations; this is not historical autobiography in the vein of Sean Strub's Body Counts or Cleve Jones' upcoming When We Rise. The emerging AIDS activism scene is portrayed, Murphy has us feel, because some of his characters happen to be there. They come first.
That said, anyone familiar with the gay New York City scene from this era will enjoy the parlor game of spotting the real people who inspired several major characters. Some are transparent, others not. Christodora had me Googling the names and affiliations of my guesses more than once.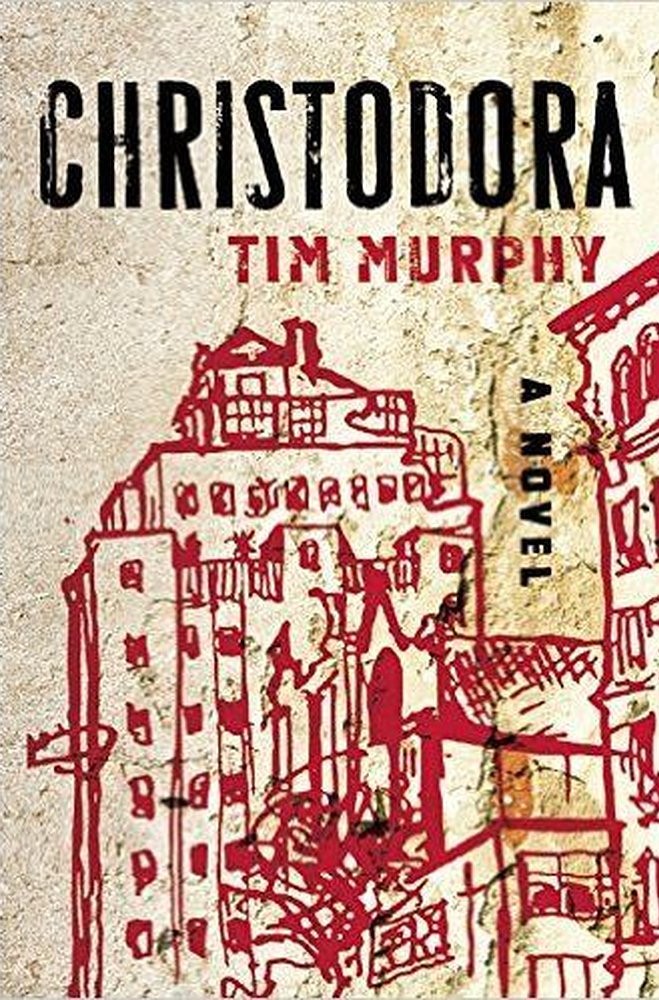 The most searing passages in Christodora deal with the wreckage of drugs and those engulfed by them, calibrated for maximum heartbreak. For any of us who turned to substance abuse during or after the plague years, who live with the confusion and guilt of having survived a public health emergency only to surrender ourselves to small baggies of crystalized catastrophe, Murphy knows us, and he intimately (and sometimes explicitly) offers us front row seats to the destruction of major characters. The brutality of addiction cannot be divorced from the story of AIDS.
Christodora even has the audacity to look beyond the present, providing glimpses into years we have not yet seen. Audacious, because Murphy knows there is no AIDS survivor among us who hasn't considered what lies ahead, as the crisis years continue to fade from view, and he delicately provides an answer that is rooted in the personal destinies of his characters.
Ultimately, Murphy glides the reader to a gentle landing spot. After all the fury of AIDS activism, broken families and lifelong resentments, the flawed and sometimes flailing characters of Christodora are provided with a lovely parting gift. To all of this rancor, Murphy calls a kind of merciful truce.
The final notes of charity in Christodora are all the more bittersweet given they were written by an HIV journalist who, one suspects, longs for moments of healing grace every bit as wistfully as we do.
Mark
(Christodora would make an ideal gift to yourself for this World AIDS Day, or a great Kindle stuffer for someone you love – or for someone who could use a better understanding of the impact of these last thirty years. Check it out on Amazon here.)
Tags: A Place Like This, advocacy, Aging, aids, culture, gay, hiv, meth, physician, politics, recovery, Recreation, research, Sexuality
Posted in Book Review, Gay Life, Living with HIV/AIDS, Meth and Recovery, My Fabulous Disease, News | No Comments »
Tuesday, November 15th, 2016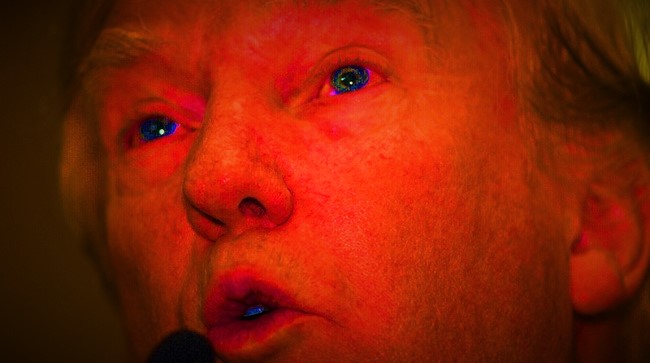 I am on my feet at the Thanksgiving table, and my fists are slamming into the linen napkins. Silverware is quaking, pottery is rattling. The force of a particularly hard blow to the tabletop sends a dinner roll catapulting from the bread basket.
My screams are borrowed from post-election protest marches. They are deafening and unending. Fight him. Reject hate. Protect ourselves.
Surrounding the table are members of my family, some red and some blue. They pay me no attention. They are chatting among themselves, unaware of my thunderous cries. Forks and spoons and now falling to the floor and cartwheeling away. A bowl of green bean casserole has rumbled to the edge of the table and any second now it will
I wake up. It is morning in America.
While eating my breakfast cereal I luxuriate in thoughts of assassination. Oh my God that's awful, my husband tells me, don't even think such a thing. So I search for it online. I enter the letters "T-r-u-m-p A-s-s" and my browser helpfully fills in the rest. Nobody told my laptop it can't think that way. My dreadful topic is the first suggestion Google offers.
Hello, NSA. You must be very busy. I'm just a depressed liberal. Move along, nothing to see here.
HIV activists have fought presidents before. We protested while carrying urns filled with ashes. We had motivation and grief and outrage. We believed we could change the world and we did. We actually did.
I was a young man then. I have been glancing at those years in the rearview mirror ever since. I write about them often. It hadn't occurred to me that we could face that level of ignorance and danger again in my lifetime. And trust me on this, the policies and positions of our new administration, on everything from LGBT rights to HIV education, will have a direct impact on the number of urns to be filled in years to come.
The past may be prologue, but that analogy doesn't satisfy me. Our past is a monster we had beaten down. But then it faded behind us, beyond reach, and somewhere back there it grew strong and fearsome and has now leapt over us to become our immediate future.
My horror imagery comes from my dreams. I work hard not to think of these things, at least during my waking hours. I've turned away from television news, angrily, like a lover who bitterly betrayed me. But at night it can't be helped.
Our new president is smirking at his inauguration. He is waving to all of those he has so cynically duped, and surrounding him are white men sneering so broadly they look reptilian. Our outgoing president and his wife are enduring the event bravely, but their very presence among this grotesquerie is so out of time their image might as well be a weathered tintype.
I wake up. It is another morning in America, and I struggle to decide whether or not to surrender myself to sleep again. I honestly cannot decipher the better of the two.
Mark
Tags: A Place Like This, advocacy, Aging, aids, culture, family, gay, hiv, politics, Recreation, Sexuality, stigma
Posted in Family and Friends, Gay Life, Living with HIV/AIDS, My Fabulous Disease, News, Prevention and Policy, Trump | 5 Comments »
Friday, November 11th, 2016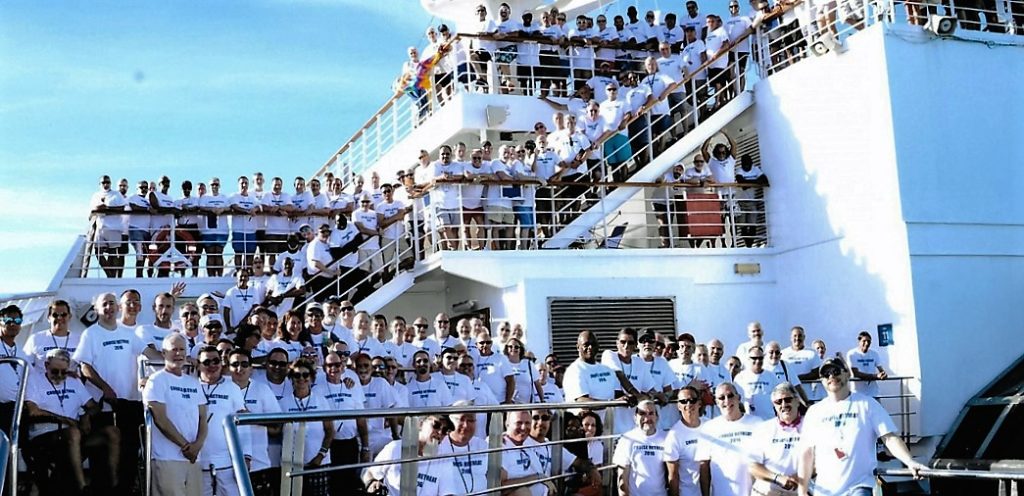 The spirit of the annual HIV Cruise Retreat (also known as "the Poz Cruise" but not associated with POZ Magazine) can be summed up in one enlightening story.
Matthew had some bad luck as he boarded the ship for our 8-day tour of the Caribbean. His luggage didn't make it. He literally had his carry-on bag (which included his meds, thank goodness) and the clothes on his back.
At the opening reception for our 250 cruisers, we made an announcement about Matthew's plight. Instantly, clothing was crowd-sourced for Matthew, including everything from formal attire to swimsuits. Each night at dinner Matthew appeared in some new outfit pieced together from various contributions.
"Matthew," I would ask him each day, in my best Joan Rivers voice, "I love your outfit. Who are you wearing?"
"Everyone," he would reply with a sunny smile.
The HIV Cruise Retreat brought together people living with HIV and our loved ones (four different men brought their mothers) for fellowship and joy. It includes both men and women, gay and straight, with men very much in the majority. (Although, as you will see in the cruise video, that by no means suggests the straight passengers are bashful wallflowers. Their costume party appearance produced so many gasps that I do believe the ship shuddered a little.)
I am fully aware that the cruise, with prices beginning in the $650 range, is out of reach for many people living with HIV. As a volunteer host, it is something that I must save for every year. But I support anything that builds important community among people with HIV, and that includes vacations that have real value beyond the perks and the destinations.
For more information on the 2017 cruise, visit the cruise website or contact our fearless leader, Paul Stalbaum, at 954-566-3377 or via email at paul@cruisedesignstravel.com.
Enjoy the video, and please be well.
Mark
Tags: advocacy, aids, culture, family, gay, gratitude, help others, hiv, Recreation, Sexuality, stigma
Posted in Family and Friends, Gay Life, Living with HIV/AIDS, My Fabulous Disease, News | 1 Comment »
Sunday, October 2nd, 2016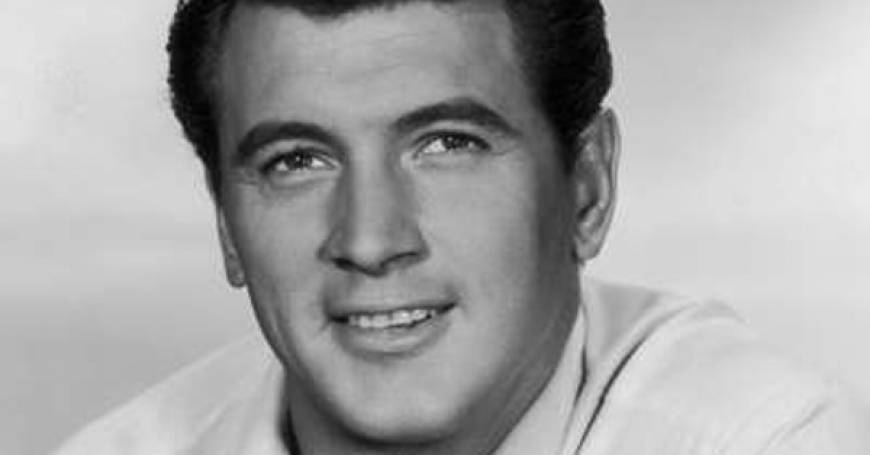 (The 31st anniversary of the passing of Rock Hudson brings this memory back again, as it does each year. Maybe I want you to know this sordid tale because I'm still as star-struck and vain as when this happened. Or maybe the memory still brings back fear and melancholy, so repeating it here feels like sharing my favorite ghost story. I'll let you make your own conclusions.)
Over and over, footage of Rock Hudson standing next to Doris Day was playing on television, and he looked ghastly. His skin was wrinkled and sunken as if by very old age. It was 1985, and it was one of the last close-up images most of us would ever see of the movie icon. And it was terrifying.
My heart was pounding, and I tried to listen to the voice-over, which spoke of the sudden illness of Rock Hudson and speculation that he might have AIDS. Throughout the newscast, memories of a night in 1982, nearly three years earlier, sprang to life. The images taunted me and screamed at me and said gonna getcha gonna getcha gonna getcha …
Charley and I had recently moved to Los Angeles and the city still held such mystery and promise for us. We were excited about spending our anniversary at the gay restaurant New York Company, where you got a candle on your table and mushrooms on your prime rib and they would probably sing to us or bring a special piece of cake.
No sooner had we settled at our table and ordered drinks than Charley started nudging my arm and staring at something behind me. I glanced in that direction, and was stunned to find Rock Hudson seated there, talking with another man.
In our short time in Los Angeles, I had developed the attitude that famous people deserved their privacy and one shouldn't ogle them. I thought it was cool not to care they were there, even though I was dying to look. In any case, Charley was staring across our table in a gay restaurant directly at Rock Hudson and I wanted him to stop right this minute.
I was definitely jealous, not only of being upstaged by a movie star at my anniversary dinner, but because I wanted to look at him so badly myself, and Charley had the perfect view. So I pestered poor Charley for the next ten minutes about how rude he was and how I couldn't believe he found the man so fascinating and why couldn't he pay attention to me on this special night and all sorts of other such lies.
"You men having any fun?"
There was no mistaking the voice, and I looked up from my pouting stance to Charley, who was grinning across our table at the man behind me. "Sure," Charley managed to say. I turned around and Rock Hudson was smiling at me. I was a star struck boy and there was no hiding it now.
"Yeah, me too," I said. How completely embarrassing.
"You sure?" he asked, "Because my friend and I were just discussing it, and I was saying that the two of you were having a fight."
Rock Hudson was discussing me. Rock Hudson was discussing me.
"Uh no, not at all," I lied, jumping in before Charley had a chance to say what a bitch I was and how I thought you shouldn't ogle movie stars. "I think we're just kinda tired. As a matter of fact, today is our anniversary and we're celebrating."
"Yeah," said Charley, "we're doing fine. How are you tonight?" He was playing along, had forgiven me, and was asking Rock Hudson a question. This was unbelievable.
"It's really wonderful that you two are having an anniversary. How long have you been together?"
"Three years," we said in unison.
"That's just great. Congratulations." At this point he introduced his friend, who went "way back" and who's name I couldn't tell you in a million years, and then he offered an invitation. "Come sit with us, boys. Have a drink. It's a special occasion."
I looked at Charley, holding on to my "protect their privacy" stance for a few more seconds, but he had already risen to join them. What the hell. Like I would have refused. I took my spot beside Rock Hudson because I would have broken Charley's arm if he had tried that seat and he knew it. Another round of drinks appeared, and the star launched into clever stories that I don't quite remember but were more than fascinating at the time.
The conversation wandered onto Trivial Pursuit, the game which was then new and all the rage.
"Yes, I've heard of that," Rock said. "I haven't played it yet."
"We've got the game, Rock," Charley said. "You should really come over some time and we'll play it with you." I couldn't believe what he was saying. He actually called Mr. Rock Hudson "Rock." Furthermore, my partner had just invited this man "over some time," like that was really in the realm of possibility.
More drinks arrived. This man can drink like a cow, I thought, and not even show it. He was playful, though, and shot a few looks my way that I would have taken quite differently if it weren't clear I was celebrating my anniversary with the man to my immediate left.
"It's a great game," I found myself saying. "You wanna come over and play it with us?" I was a teensy bit smashed, no doubt about it.
"Yes, I would."
I'm sure there was more to it, more of a rationale as to why he felt comfortable crashing our anniversary evening, but I don't remember. His friend kindly begged off of the event, and it was decided that Charley would take his friend home while I rode with Rock so he had no problem finding our apartment. I still will never believe he parked his classy import on Edgewood Avenue, because it made me nervous parking my car there. Once inside, I found a full bottle of Scotch, poured him a drink, and gave him a tour of our tiny apartment until Charley got back.
I was no fool. What we had here was a prescription for something… unseemly. But I was barreling through these bizarre circumstances and wasn't weighing the specific possibilities. That's a lie. I was pursuing it because I suspected what was to come.
We played the game for a couple of hours, Rock winning and drinking. Before it was over the Scotch would be history and I would offer to roll a joint. "Pot makes me horny," he said, "so I don't know if I should –" and of course I was passing him the joint faster than you could say Star Fucker.
He talked about movies. And sex. And people he loved and hated. The juiciest tales began with "I was really drunk one night when" and the meanest had to do with people he thought had treated him badly professionally ("You need Julie Andrews like you need a knife in your back," said he).
Charley had taken it all in, but knew when enough was enough. He excused himself quite late to go to bed, Rock offered to go, I wouldn't hear of it, and we continued sitting in the dining room passing the joint.
I knew what was being played out. Questions floated about in the back balcony of my head, just within earshot. What kind of guy was I? Was I going to have sex with this man right here in the living room? What about my anniversary? What about the man I loved asleep in the bedroom? Was Rock Hudson as well hung as everyone said? Some questions got my attention more than others.
Rock made motions for the umpteenth time that it was time to go home, so while he whispered another insincere goodnight, I drunkenly opened the pants of Mr. Rock Hudson. The fact that this was a famous escapade had overruled the anniversary etiquette issues.
Thirty minutes or so later, I stood in my robe outside the bathroom, wondering what Rock Hudson thought about the rust stained bathtub in which he was quickly showering. The sex had been in near dark and without the pretext of romance, with no tender caresses or meaningful glances.
I can remember only one direct look from the man. I stared down upon his face after the exhaustion of labored sex — too much bourbon, too much pot — and my eyes tried adjusting to his face in the dark. And then there it was, staring back at me, with a surprisingly impatient look. Stern and almost elderly.
"Are you done?" he asked blankly.
Well, life ain't the damned movies, I suppose.
I would make small talk with him as he toweled dry and dressed, and then me, in a final act of staking my claim, asking for his autograph. Yes, so help me, I asked the damp, drunk and spent star to scribble "All my best, Rock Hudson" on a piece of notebook paper before his hasty exit down the duplex stairs and out to the dingy street below.
I watched the car pull away and walked slowly back to the bedroom, where Charley was sound asleep and snoring. I laid down in the dark and the night replayed in my mind. Was I triumphant? Excited, thrilled, guilty? I had just bedded the ultimate male screen icon of a generation, and I hadn't the slightest idea how to feel about it.
A few years later, Rock Hudson would become a ghastly figure on the television screen in my living room. My heart raced every time the evening news began and some new tidbit of information about his disease — his sex life, his kiss with Linda Evans on "Dynasty," his lovers and his drug treatments — were reported with morbid tones and oh-my-God urgency.
I had not yet been tested for HIV. In 1985, what was the point? There were no known effective treatments, the first drug treatment, AZT, was just being introduced and people with AIDS were dropping like flies. It was politically incorrect to get tested because it could lead to discrimination, brand you as terminal and assure you that every pathetic image of a dying AIDS patient applied directly to you.
And that is exactly what the Rock Hudson coverage was doing to me, test or no test. Magazines and Dan Rather news stories were talking to me specifically. ROCK HUDSON HAS AIDS, the headlines screamed, AND MARK KING WILL DIE AS WELL.
"Rock Hudson is now resting in his Los Angeles home beyond a doctors care," reported Mary Hart on Entertainment Tonight, "and Mark, you're an idiot if you think you can escape this now. You're dead as a door nail, buddy. What were you thinking?"
I would stare at the coverage without a word, and nod my head at parties when someone said how tragic it was and excuse myself.
My parents had been told the censored version of the anniversary night story that very next day, and called me in Los Angeles shortly after Rock was reported ill. "Why not go down to the hospital?" my father asked. "You could try to cheer him up, maybe bring Trivial Pursuit!" I explained the man had a million fans and wouldn't remember me, without mentioning how trivial the pursuit had been.
In October of 1985, Rock Hudson died in his home. News reports tortured me for months to come.
(Edited from A Place Like This, by Mark S. King. Copyright 2008.)
Tags: A Place Like This, acting, Aging, aids, culture, gay, hiv, physical, stigma
Posted in Anita Mann and Acting Gigs, Gay Life, Living with HIV/AIDS, My Fabulous Disease, News | No Comments »
Tuesday, September 27th, 2016
The Centers for Disease Control and Prevention (CDC) has produced a music video that joyfully educates gay men about HIV prevention options. And it is foot-stomping fabulous.
The song, "Collect My Love," was released by The Knocks and it features vocals by Alex Newell, the young gender-bending singer who rose to fame by stealing season three of the television series, Glee (his rendition of "Boogie Shoes" on that show is a one-way ticket to my happy place).
In the CDC music video released today, Newell performs the song in a crowded, gay-friendly dance club. The atmosphere is ebullient and cruisy, with gay men making connections left and right. That's where HIV prevention comes in.
Gay couples meeting at the club are shown later, as their relationships develop. There is a condom negotiation, a man shown taking PrEP, and even a character who discloses he is HIV positive and undetectable. The CDC has filled the video with every prevention method available, and they do it in a sex-positive, non-judgmental atmosphere. The video was created as part of the "Start Talking. Stop HIV." campaign that reaches out to men who have sex with men (MSM), particularly African-American and Latino gay men.
In an exclusive interview with Alberto Santana of the CDC's Division of HIV/AIDS Prevention and Manny Rodriguez, part of the creative team at agency FHI360, both men made clear that solid research was their guide.
"This is an authentic campaign," said Rodriguez, "with gay men involved in both the campaign staff and creative team. Our goal was to marry CDC research with something that is accessible and enjoyable to watch."
"We know that having conversations about HIV can increase good health outcomes and strengthen relationships," said Santana. "We also wanted to playfully connect to pop culture. We are putting out important information, and doing it outside the normal means."
The CDC is exceedingly careful to provide scientifically accurate messages, but has certainly never delivered these messages in such an innovative and entertaining way. The video incorporates both PrEP and the fact people with HIV can become undetectable — two important and often misunderstood issues being heavily discussed among the gay community right this minute.
The men featured in the video are youthful and attractive, but blessedly, they look like young men you might actually meet in a club, not unattainable icons from the pages of Men's Fitness. In fact, there's a plus-sized bear seen tearing up the dance floor who walks away with the video during his few seconds on camera. In my mind's eye, that jubilant, self-possessed man is not going home alone.
Sure, the world conjured in the CDC video may not reflect all interactions among gay men as we know them to be. Stigma and judgment still exist and are practiced nightly in clubs throughout the country. But I wholeheartedly support this alternative, aspirational world, where gay men live joyfully and play responsibly. That's the world I want to live in.
The video will be shared on social media and through CDC's community partners. But why wait? Check it out, and share it with your networks. Discuss it. Start a conversation about the ways we can protect ourselves and our community.
And put on your dancing shoes.
Mark
Tags: acting, advocacy, culture, gay, hiv, physician, PrEP, Recreation, research, serosorting, Sexuality, stigma, testing
Posted in Gay Life, Living with HIV/AIDS, My Fabulous Disease, News, Prevention and Policy | 4 Comments »
Thursday, September 22nd, 2016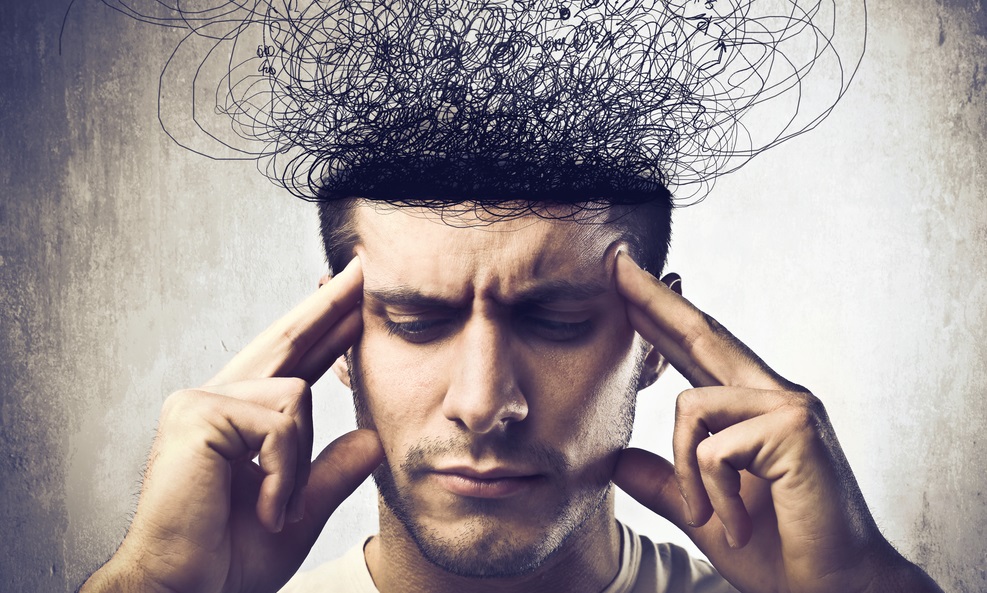 Amidst the happy haze of good news about the efficacy of PrEP in preventing new HIV infections and the growing consensus that people living with HIV who are undetectable are not infectious, there is troubling news from the CDC in two new reports about the golden oldies of sexually transmitted infections (STI's): rates of syphilis are on the rise and antibiotics to treat gonorrhea may be nearing the end of their usefulness.
The news underscores a simmering tension between those of us who celebrate the lowered risk of HIV infection – and the diminishing role condoms might play in HIV prevention during this new era of PrEP and being undetectable – and the rise in reported cases of syphilis and gonorrhea. And I don't mind being the first to call myself out.
RETHINKING MY GONORRHEA NOSTALGIA
In my cheeky post from last year, "My Gonorrhea Nostalgia," I argued that what was once a simple rite of passage for many gay men – finding yourself at a clinic with the clap – has been judged and scorned so harshly these days that it has "raised the bar" on what we consider to be acceptable gay sexual behavior. From that piece:
When did avoiding every possible STI become the new goal for gay sexual behavior? Syphilis, chlamydia, and gonorrhea are all easily treated and cured. Scary campfire tales of a spreading superbug impervious to all treatment have failed to materialize. The very idea of getting The Clap again just makes me feel nostalgic.

No longer is avoiding HIV the prime objective; we must also now use a condom every time so that we are never exposed to, well, whatever. How many hoops must we jump through in order to fuck in a pleasurable way? We can't win for losing.
While I stand by the basic tenants of my rant – gay men are held to a higher standard because we are viewed as sexual outlaws – new data runs counter to my assertion that STI's are "easily treated and cured."
HAZARDS AHEAD?
"If current trends continue, strains of gonorrhea could become resistant to all available antibiotics, putting the 800,000 Americans who contract the sexually transmitted infection (STI) annually at risk of an untreatable case," writes Ben Ryan for POZ, citing a new CDC report. He goes on to explain that at least one cluster of gonorrhea cases has begun to evade our current treatment arsenal and that's why the CDC is sounding the alarm about it.
While gonorrhea remains universally treatable, there is evidence of a weakening of current treatments, and there are no other approved medications in the wings. Should untreatable strains begin to circulate, we may soon find ourselves without an effective solution, although a new drug in clinical trials is showing some promise.
Meanwhile, yet another new CDC report, this one charting syphilis cases by State, reinforces data that syphilis cases have spiked 15%. In the State-by-State comparison, a CDC graph shows the largest increases are mostly located – you guessed it – in the South (congrats on your win, North Carolina, although your victory is a hollow one since Georgia, the perennial favorite State for syphilis, is not included for lack of reporting data). The data also indicates an increase in syphilis diagnosis among gay men that has persisted since the year 2000.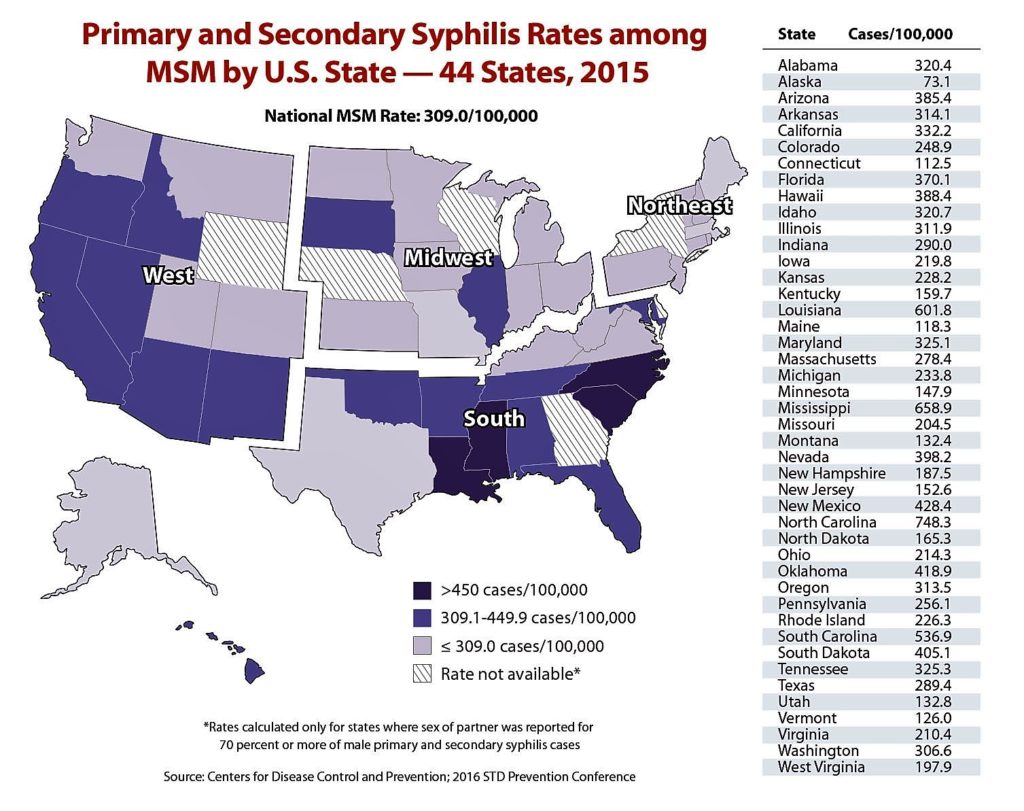 It isn't clear from the CDC report whether an increase in syphilis screening might account for the increase in reported syphilis cases. But still. "Although we have been treating syphilis effectively with penicillin for decades," said CDC epidemiologist Cyprian Wejnert, the presenter of the screening data, "the risks of not being treated include visual impairment, damage to the nervous system, and stroke."
TWO HIV ADVOCACY CAMPS OFTEN AT ODDS
And herein lies the tension. There are two distinct schools of thought on modern gay sexual politics and HIV, and too often they are loathe to overlap.
First, there are those, like me, who are thrilled that after a generation of mortal fear there are now ways for us to have pleasurable sex without condoms that does not pose a risk of HIV infection. It is just that sense of liberation that has propelled much of my writing, such as "Your Mother Liked It Bareback," and it has led to a welcome increase in conversations about the value of sexual pleasure.
And then, there are those who have been more cautious, pointing out the risk of STI's in general and among those using PrEP in particular. This has led to some acrimony. POZ science writer Ben Ryan, who has written quite a lot about PrEP, was blocked from the highly influential "PrEP Facts" Facebook page earlier this year for not adhering to group guidelines. Ryan had previously posted numerous articles that have taken a more circumspect view of PrEP or have reported on the prevalence of STI's, and his work continues to be posted and discussed in the group.
The new CDC articles on gonorrhea and syphilis do not correlate the increase in STI's to those using PrEP or to those who may have eschewed condoms because they are HIV undetectable. But that doesn't mean that people on both sides of a widening chasm between the cautious and the sex-positive won't try to score points from the CDC report or attempt to dissect its accuracy. Advocates trying to adhere to a singular message can be touchy. Been there, wrote that.
As for me, I'll switch to the combination platter, thanks. While I will continue to celebrate the breakthroughs that have given us more options to "fuck without fear," as the notable and quotable PrEP advocate Damon Jacobs likes to say, I'm going to dial back my cavalier posture about the risk of being infected with an STI. In light of mounting data on STI's, some of my own past writing makes me cringe.
The only constant in the world of HIV is change. I remember when taking an HIV test was politically incorrect, when I took AZT every four hours and, more recently, when I believed a simple case of gonorrhea was worthy of clever mirth. I've had an attitude adjustment.
While catching the clap might have once been an amusing rite of passage to me, it can have real and very serious consequences for someone else.
Mark
Tags: advocacy, aids, barebacking, gay, hiv, physician, politics, PrEP, research, serosorting, Sexuality, stigma, testing
Posted in Gay Life, Living with HIV/AIDS, My Fabulous Disease, News, Prevention and Policy | 1 Comment »