Posts Tagged 'hiv'
Thursday, January 14th, 2016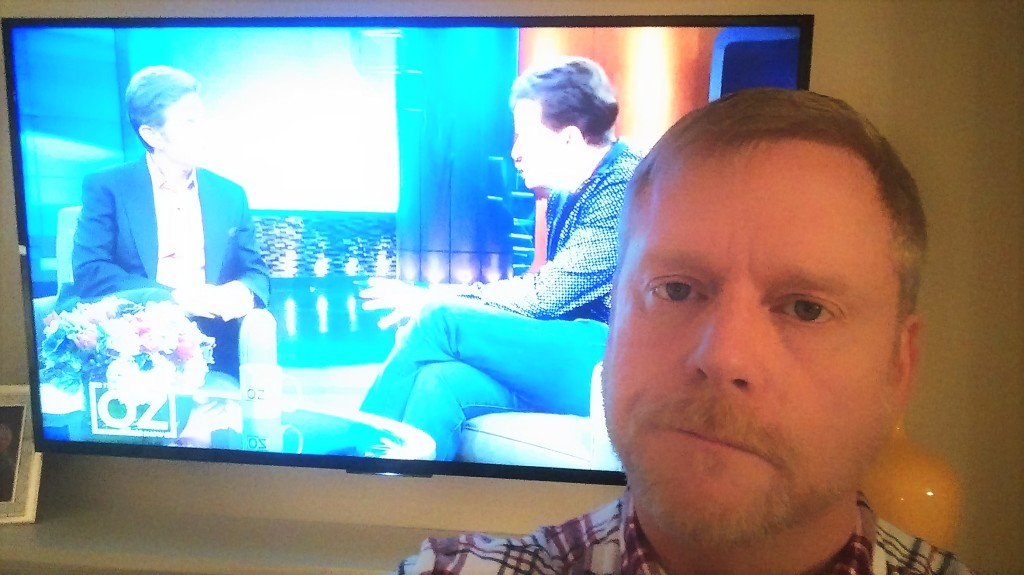 Dr. Oz has a very strange verbal compulsion. He can't stop making lame metaphors.
When taking an early morning jog with Charlie Sheen, in the first of their two-part interview for The Dr. Oz Show, the doctor sees metaphors everywhere. "You have to look down so you don't see how steep the hill is," he says as they putter upwards. "It's sort of like life, isn't it?"
Descending the hill sparks another metaphoric burst from the talk show physician. "It's always easier going downhill," he says to Charlie. "What's going downhill like now that you're public about your HIV?"
It became tough not to participate. Oh look, doctor. A rock. It's like the hard place Charlie has found himself. Or maybe it's the blunt instrument I will use to bash my head in after watching this inane, dangerously misinformed interview.
I had such high hopes. Charlie's coming out interview on The Today Show was as focused and informative as anyone could have expected from the troubled star. I was actually moved by Charlie's discomfort, and related to his obvious apprehension about making such a public disclosure. Better yet, the interview had the entire world talking about the meaning of "undetectable viral load," something I never saw coming and a great service to HIV education.
Well, it was great while it lasted. I am dismayed to report that Tiger Blood Charlie is back and he has gone rogue. And his Chasing the Cure! conversation with Dr. Oz might be the worst thing to ever happen to AIDS cure research, or at least the most irresponsible reporting about it.
But first, before the TV show bothers to get to the "provocative development in his search for a cure," we must wade through the first hour and tour the home of the we're-pretty-sure-he's-not-batshit-crazy-anymore star. He makes healthy shakes! He loves movies! He throws a baseball! Hey, there's the tastefully appointed bedroom where he banged and allegedly assaulted women!
Charlie does discuss his treatment and their side effects. "Poopy pants," he reveals. His advice is to wear black underwear. I intend to contact Treatment Action Group immediately to share this revelation.
To his minimal credit, Dr. Oz shows concern for the various addictions of his guest, from gambling to cocaine, but his light touch suggests this circus can't afford for the star to bolt. Never mind that Charlie claims he only stopped drinking once the Today Show interview was complete, and that he has tried to stop "hundreds of times" before. Appearing on national television is apparently much more therapeutic than finding the nearest rehab facility.
But on to the second hour, an in-studio interview with a live audience. This is where it gets really interesting — and gruesome and creepy and utterly insane.
Dr. Oz revisits Charlie's hard-partying lifestyle and then asks him more questions about the horrendous, terrible news that he tested positive. The sum of the conversation was that Charlie Sheen's diagnosis – and by extension, all of us living with HIV – is comeuppance for his crimes against nature.
But the best was yet to come. Finally, well into the second hour, Charlie reveals that his Chasing the Cure! led him not to actual experts in the field, but to Dr. Samir Chachoua, a doctor in Mexico about which little is known, except that he resembles Grizzly Adams after a hard night in Tijuana. Charlie had such faith in his quest that he stopped taking his medications in anticipation of seeing this nut.
And this Doctor of Quackery, in a phone interview with Dr. Oz, claims to have cured Charlie of HIV. "He's the first person in history to go HIV negative," says the Mexican madman, apparently unaware of the name Timothy Ray Brown. It's like a crazytown online denialist come to life. But wait, there's more.
Chachoua says, and Charlie concurs, that he drew blood from Charlie and then injected it into himself to prove his case, and that Charlie remained undetectable. Never mind that this was mere days after Charlie had discontinued his meds, which surely were still working in his bloodstream. The entire, bizarre scenario was like something out of American Horror Story: AIDS.
Back in the studio, Charlie's own doctors reveal that his viral load has spiked again. His personal physician pleads with Charlie to go back on his meds. Charlie sunnily agrees. "What, am I crazy?" he jokes, to scattered, confused applause. Thus ends his first chapter of Chasing a Cure!
I prayed that Dr Oz would then introduce someone from the American Foundation for AIDS Research (AmFAR) to preset real facts about the current state of cure studies. Wouldn't treatment activism icon Peter Staley make an excellent guest? David Evans from Project Inform? Please God, anyone. My prayers went unanswered.
Instead, Dr Oz turns from the actual physicians in the studio to pursue a far more important line of questioning. At this critical juncture in the interview, it was important to discuss movies.
"You describe your journey, chasing a cure for HIV," Dr. Oz says in his most empathetic voice, "in a way that is similar to your dad's journey in Apocalypse Now." I'm sure Martin Sheen watched with pride, knowing his film career had become relevant again. "Has your diagnosis with HIV brought you closer to him?" The camera moves in to Charlie greedily.
Somewhere Barbara Walters was rummaging through her penthouse for a rope to hang herself.
There were actually a group of HIV positive women in the studio that day, some representing Positive Women's Network, and during the taping they were given the opportunity to offer what was undoubtedly some much-needed perspective. But evidently they had nothing to say about Apocalypse Now or they were really bad at metaphors, because the segment was cut from the broadcast.
Charlie Sheen isn't going anywhere soon. There is always hope he may regain his senses and become the high-profile cure advocate we need. But what we are currently witnessing is the exploitation of a deeply troubled man with multiple addictions.
Whether Charlie Sheen follows the path of other distressed celebrities, be it recovering addict Robert Downey Jr. or the very dead Amy Winehouse, remains to be seen.
Mark
(This piece originally appeared as one of my blog postings for POZ.com – Mark)
Tags: advocacy, aids, culture, help others, hiv, physician, politics, recovery, research, testing
Posted in Living with HIV/AIDS, Meth and Recovery, My Fabulous Disease, News, Prevention and Policy | No Comments »
Tuesday, January 12th, 2016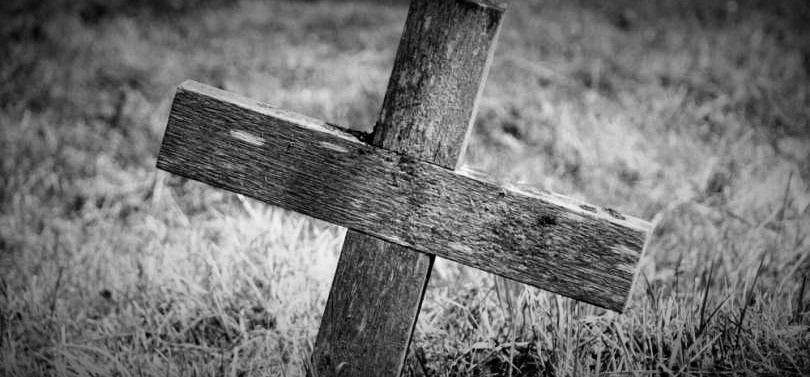 When he conducted the funerals, Tom Bonderenko tells me, he always wore his priestly garments and white stole. Even when no one showed up for the graveside service.
"It was important to show dignity and respect," Tom says. He taps the coffee cup in his lap nervously. "I'm sorry," he says. He clears his throat but it doesn't keep his eyes from welling up. "No one has asked me about this in a really long time."
We are sitting in his office at Moveable Feast, the Baltimore meal delivery agency for those with life-threatening illnesses, where Tom has served as director for the last eight years. His office is spacious and cheerful, but this conversation is a difficult one. He had discreetly closed his office door behind me when I arrived.
When Moveable Feast was founded in 1989 to deliver meals to home-bound AIDS patients, Tom was engaged in a different, more literal ministry to the disenfranchised. He was a priest staffing a homeless shelter for Catholic Charities of Baltimore. It was there he met someone with AIDS for the first time.
"A young man came to the door of the emergency shelter, sometime in 1987," he says. "He was covered in black marks. Lesions, you know. Everywhere. He said he needed to clean up before his first doctor appointment the next day."
Tom had grown up in New York City, and as a gay man he had known people who died very suddenly, as far back as the early 1980's. But he had never stood face to face with someone so ill with the dreaded disease.
I couldn't help but ask Tom how he felt, meeting that person.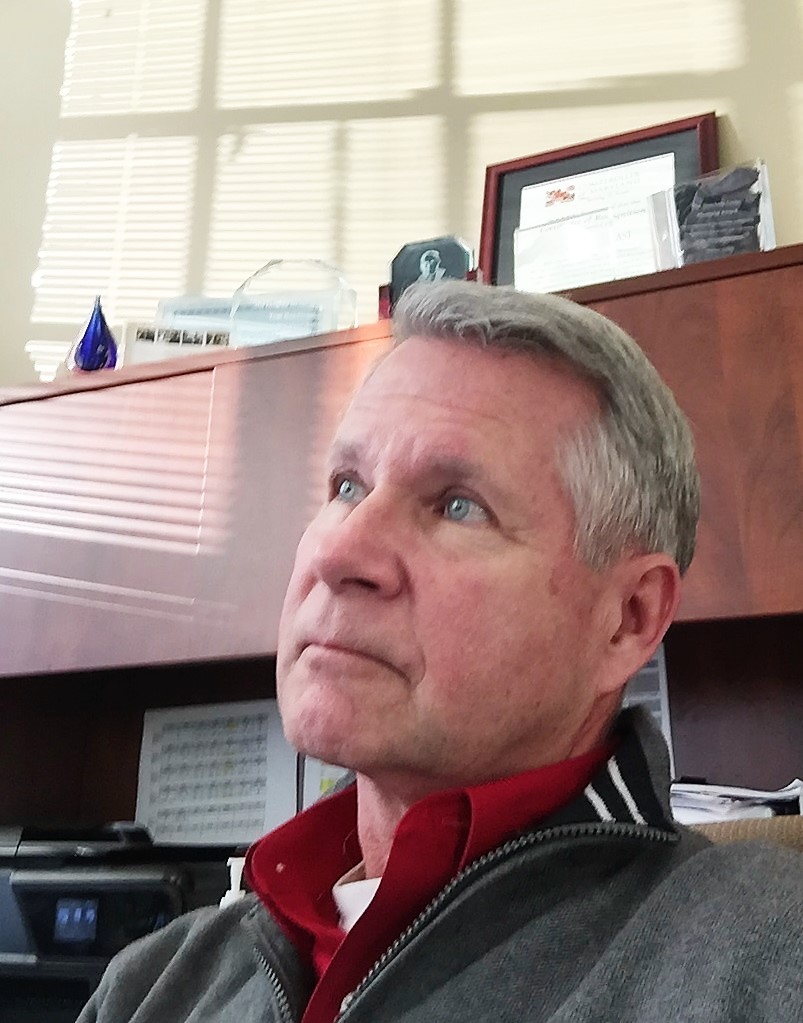 Tom stares out his office window, and his eyes are so beautiful, romantically blue, framed with creases of worry. The eyes of a priest. He turns back to me with an answer. "Here was a young man who was going to find out from a doctor the next day that he had AIDS," he manages. He starts tapping his coffee cup again, and he bows his head reverently. "And he was about to be told that he was going to die."
Tom never saw the young man again.
People with AIDS became more common at the shelter before long. Tom got to know the regulars, and they began to ask him to perform their funeral services.
"They just wanted to know they would be buried," he says quietly. "They didn't want or need anything religious. Most of them were estranged from their families, drug abuse, that sort of thing. I think they were embarrassed to reach out to relatives. Sometimes, when they died we would find a member of the family to come, but usually it was just me and the departed at the gravesite."
The burials were performed at unmarked graves in a lonely section of Baltimore Cemetery. The caskets were as charity required, simple wooden boxes, and they always contained a body. The funeral home would not cremate someone who died from AIDS because they were afraid of poisoning the air.
"I would always conduct the service out loud," says Tom, now sharing the sacred details. "I would speak about the departed, and say what I knew of them, about where they were from. And then I would ask if anyone present had been harmed by the departed…"
I imagined Tom, in his vestments and alone in a forgotten graveyard, asking intimate questions out loud to the grass and the trees and the disinterested silence. "I would say that if the departed had harmed anyone," he goes on, "for that person to please forgive them." Tom's voice falters. "And then I would ask the departed to forgive, too. I would tell them, 'you're on the other side now. Let it go.'"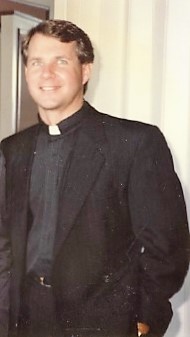 Tom's office becomes very still. I feel as if I'm holding my breath.
"I think they just didn't want to be alone," Tom says, and now he looks at me without regard for his tears. "We don't do this alone."
Because of you, I think to myself. They weren't alone because of you, Tom.
"I'm so sorry," he says, again, wiping his face. "I haven't talked about this in so long." He considers the faraway scene he has conjured, his graveside questions to no one, and then adds, "It was the most important, meaningful thing I have ever done."
I wonder aloud if the experience bolstered his religious faith or challenged it instead. He looks surprised by the question. "Well," he answers after a moment, "I believe it strengthened my faith. Yes." I want very much to believe him.
Tom left Catholic Charities, and the priesthood, not long after he conducted the last of his burials for the homeless. A decade later he joined Moveable Feast and embraced its mission to provide sustenance for people in need, people like those to whom he once ministered.
Tom's fellow staff members know little about his life a generation ago. Most of them aren't aware of the aching memories beneath the calm surface of their sensitive and capable boss. They may not fully understand why Tom leaves the office once a month to distribute food personally to homebound clients.
But they will tell you that when Tom Bonderenko returns from those deliveries, he always has tears in his eyes.
Mark
(I was struck when Tom said to me, "No one has asked me about this in a really long time," because there are so many more stories out there for the asking. We only have to reach out. I hope you take any opportunity to have a conversation with someone "who was there." This history must be chronicled and preserved. — Mark)
Tags: Aging, aids, culture, gay, gratitude, help others, hiv
Posted in Gay Life, Living with HIV/AIDS, Meth and Recovery, My Fabulous Disease, News | 7 Comments »
Monday, December 21st, 2015

Each year, several hundred people living with HIV – primarily gay men, with a happy sprinkling of straight women and our supporters – embark on the HIV Cruise Retreat ("The Poz Cruise") for a week of fun and frolic on the high seas. The event started with a group of HIV positive friends and has grown enormously over more than a dozen years. The week is organized by one travel agent and a team of dedicated volunteers (and that includes me as one of the hosts and MC).
The days and nights are packed with exclusive shore excursions, private parties and all the perks of being aboard a large passenger ship — but nothing can compete with the freedom of making new friends without fearing HIV disclosure or stigma.
Here are five things I have learned aboard the HIV Cruise Retreat.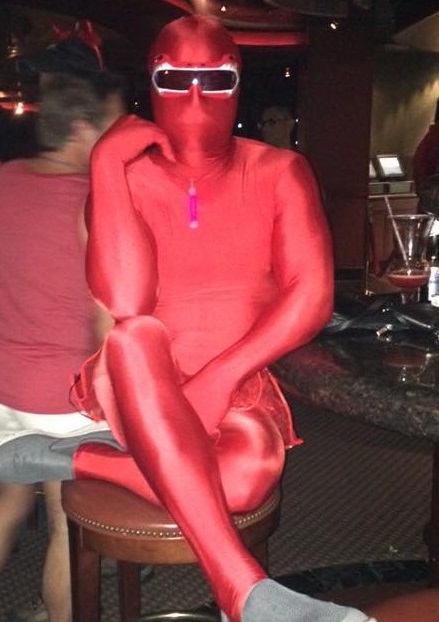 1. We'll take a party over another medical seminar, thank you.
Poz guys are as educated about our condition as ever before, and we're no longer clamoring for the very latest bits of information. Gone are the medical update lectures that were once a staple of the week-long Poz Cruise, replaced with more socials (like the infamous Red Party, right) and events like the Dating Game.
2. When searching for friendship, cast a wide net.
Years ago, the Poz Cruise provided separate events for the gay men and the (mostly female) heterosexuals. It just didn't feel right to be kept apart. The gays actually loved the sense of family the women brought onboard, and the women loved our joy and uncanny ability to nail loungewear. The groups joined forces, and today some of the deepest bonding has nothing to do with sexual orientation or any of the other ways in which we often separate ourselves from potential friendships. It's an important lesson for us all.
3. A zip line is the great equalizer.
It does not matter if that hunk you have been cruising by the pool puts the mucho in macho. When you have been pushed off a wooden platform a million feet above the ground and are whizzing across a thin steel cable, everyone screams like a girl. Not that there's anything wrong with that. (There's some rather acrobatic zip lining happening in the cruise video, above.)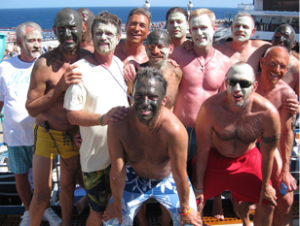 4. Long term survivors are particularly hungry for community.
Growing older is never a picnic – and that goes double for a gay man – but long-term HIV survivors have additional challenges ranging from survivor's guilt to post-traumatic stress disorder. "Long time survivors really love the idea of getting away from it all with friends who really get it," said Paul Stalbaum, the travel agent who has organized the Poz Cruise for the last 12 years and is a longtime survivor himself. "That may be why so many 'men of a certain age' join the Poz Cruise each year," Stalbaum added. "The older survivors bond over shared histories while the younger cruisers have a ready-made group of mature friends and mentors." If everyone rallies together for an afternoon of mud masks on the beach (above), all the better.
5. Sharing our greatest challenge is the very thing that can help someone else.
Before I said a word to other cruisers, I already knew them. Or at least, I knew a large and significant part of their lives. Being in each other's company, whether or not the topic of HIV came up in conversation, brought a kind of immediate intimacy that is difficult to describe. It reminded me that the meaning of life is to take that about which we have the most shame or difficulty and use it as a tool to help someone else.
The 2016 HIV Cruise Retreat is a Caribbean voyage from Ft. Lauderdale, October 29 – November 6th. Find out more here or contact agent Paul Stalbaum at 888-640-7447.
Tags: Aging, aids, family, gay, hiv, Recreation
Posted in Gay Life, Living with HIV/AIDS, My Fabulous Disease, News | 1 Comment »
Wednesday, December 9th, 2015
(I can't resist posting this each Holiday Season. The video below is my very favorite, of the more than 70 I have produced over the years. Enjoy!)
My mother's home here in Shreveport, Louisiana, was fraught with excitement last week. Christmas decorations littered the living room, the almond scent of cookies filled the air, and last minute phone calls and arrangements made it all feel like a major production was underway.
And there was. The event that had everyone scrambling was held on a Sunday afternoon, when siblings and extended family arrived for the taping of The 'My Fabulous Disease' Holiday Spectacular.
Now just take that in for a moment. My family was enthusiastically participating in a video about my life with HIV. And they were much more concerned with choosing a fun holiday outfit than being publicly associated with their HIV positive relative. For them, sitting down for an interview about my HIV status, well, that was the easy part. They had no problem being candid about my HIV, as you will see.
I am an extremely blessed and fortunate man.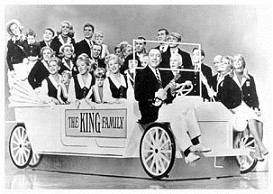 When I was young, I remember watching "The King Family" on television (right), a big happy bunch that sang really well and wore lots of matching outfits. I was starstruck, and always wondered if that King family might bear some relation to mine. And if they didn't, would they let me come be on their show anyway?
Well, today, I'm proud of my own family for displaying our dubious talents, and by going a big step further by discussing the importance of supporting those of us living with HIV/AIDS. For far too many, the difficulty in disclosing our status — or the result of doing so — has distanced them from the people they need most during times of challenge.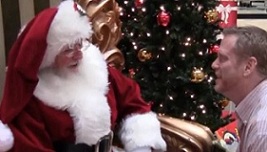 The Holiday Spectacular includes some family greetings, a cooking segment with Mom (you'll want that divine almond scent wafting through your home, too), some holiday drag, a surprise here and there, and even an appearance by the big man himself, Santa Claus.
You may remember my mother from "What it Feels Like for a Mom," a bracingly honest video created for Mother's Day. You might also remember my gay brother Dick, who made an It Gets Better video with me. He was also one of the main subjects of the award winning "Once, When We Were Heroes" posting I made for World AIDS Day several years ago. But today, you're also going to meet sisters, nieces and in-laws who have special holiday greetings just for you.
Enjoy the holiday special, my friends. I hope you'll share it with anyone that could use some holiday cheer, or needs a reminder that they are loved. And as always, please be well.
Mark
p.s. As promised in the video, here is the recipe for Mom's Christmas Cookies. I'm certain they're fantastic for your t-cells.
MOM'S CHRISTMAS TREE COOKIES
(Note: Mother uses a MIRRO Food Press, a device that must have been manufactured during the Eisenhower era, judging from the faded instruction manual she still keeps handy.
I found one on E-Bay for you
for less than four bucks, or you can use a more modern appliance, if you must. I don't guarantee the cookies will taste the same!)
Time: 10-12 minutes… Temp: 375F… Yield: 7 dozen
1 cup shortening
3/4 cup sugar
1 egg
1/8 tspn salt
1/4 tspn baking soda
1 tspn almond extract
2 1/4 cups sifted flour
Green food coloring
1. Cream shortening, adding sugar gradually
2. Add unbeaten egg, dry ingredients, flavoring, and a few drops of food coloring. Mix well.
3. Fill the cookie press and form cookies on ungreased sheet. Sprinkle with sugar and bake.
4. Frost and sprinkle something fabulous on top of them (this is Mom's provocative departure from the original recipe. That's just how she rolls.).
Tags: acting, Aging, aids, culture, drag, family, gay, gratitude, help others, hiv, recovery, Recreation
Posted in Anita Mann and Acting Gigs, Family and Friends, Gay Life, Living with HIV/AIDS, Meth and Recovery, My Fabulous Disease | No Comments »
Wednesday, November 25th, 2015
A variety of gay men spill their guts about their lives and HIV diagnosis. They are bracingly honest, sexually explicit, heartbreaking and hilarious. They are the men of The Infection Monologues, a theatrical event getting a 10th Anniversary staged reading at the Human Rights Campaign this Wednesday, December 2, 2015.
The event is FREE, with food and drinks starting at 6:00pm and the performance at 7:00pm. You can RSVP right here.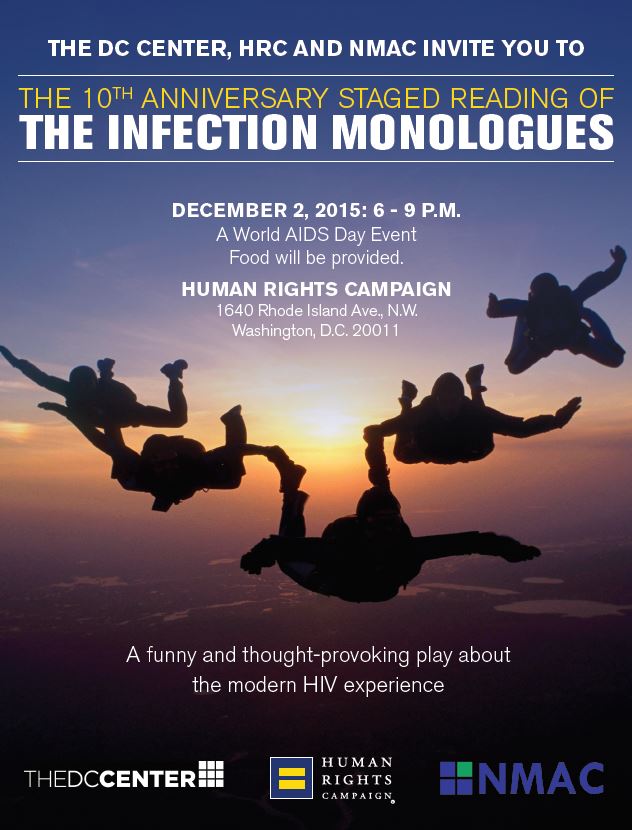 I will be reading the role of Jack, the "older" member of the group of characters. I remember my ingénue days on stage as if they were yesterday, but I'll save my existential crisis for another time.
Created by the enormously influential gay anthropologist Eric Rofes (Reviving the Tribe), and written by Rofes and writer and advocate Alex Garner, The Infection Monologues provides a snapshot of the lives of gay men living in the epicenter of the crisis, and is based on hours of real-life interviews.
Eric Rofes died far too soon, taken by a heart attack in 2006 not long after The Infection Monologues premiered. Alex Garner has continued a respected career as a journalist and HIV advocate, currently leading a national PrEP education effort for the National Minority AIDS Council.
Alex and I had a chat about the play, the politics of barebacking, gay "respectability," and putting gay sex back into the social agenda.
First of all, Alex, congrats on having this work of art revived after ten years.
Thanks, Mark. We are excited to be able to breathe life into this script again. I always learn something new when I reread it.
Can I give a shout-out to the late, great, gay anthropologist Eric Rofes, with whom you wrote the play? His book Reviving the Tribe changed my advocacy forever. I recently read it again.
I can't say enough great things about Eric Rofes. None of this would have been possible without his insight and vision. His impact is ongoing and his books changed me, too.
I invited Eric to lead a gay men's town hall forum in Atlanta in the mid-1990's. He was the first person I knew to say publicly that bareback sex was critical to his sexual experience. He said it that night, and it was like a bomb went off in the auditorium. I thought the attendees would riot.
Eric was ahead of his time but such a needed voice about gay sex and gay men's health. Those early years of the bareback debate were so raw and emotional — no pun intended.
I'm wondering if the themes in The Infection Monologues have remain constant, or if we've seen any progress at all…
The themes remain constant in so many ways but the world has changed drastically. The themes of stigma, disclosure, dating/relationships, and sex are just as relevant and compelling today but scientific advancements — treatment as prevention and PrEP — have radically changed the landscape.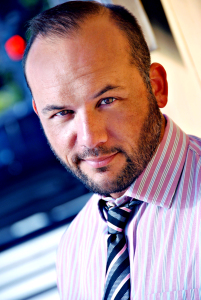 Does it feel like something is missing not talking about PrEP, then? I think the stigma underscoring PrEP among gay men has really always been there.
I don't think it feels like something is missing. I think it feels like a specific moment in time. The more things changes the more things stay the same. Much of the stigma associated with PrEP is the stigma associated with condomless sex. The bareback debate has simply evolved because of PrEP and unfortunately some PrEP users utilize PrEP as their shield of respectability: "I'm responsible" or "I'm protected so it's ok when I bareback." I have zero interest in respectability politics.
The voices in The Infection Monologues are such complete human beings. Funny, flawed, horny, scared. Tell me the process of how those voices came to be.
Eric was a great researcher and he conducted initial interviews of men who seroconverted after 2000. We used that research, as well as my own lived experience to create the three core characters. The additional characters were developed from writers in Los Angeles who drew from their lived experiences.
I'm all about telling the story of what happened to us — and what continues to happen. But these days it feels like so many of our wounds in the gay community are self-inflicted. Is that a fair observation?
I don't think that is a fair observation. I don't like that term. So much of our struggles are still institutionalized, whether it's around homophobia and stigma, poverty, transphobia and sexism, lack of education, religion, etc. I believe we haven't focused enough on our resiliency. As a community we endured the worst epidemic in modern history yet the lessons from that seem to be unknown. How did we survive? How did we find community, support, hope? How did we lose or find our humanity and how did we decide they were not going to destroy us. Ours is such a struggle of resistance and I think much of that has been understood simply in the modern marriage equality context.
Some advocates draw a straight line from the AIDS crisis to marriage equality. Do you agree?
I do see a straight line but not necessarily in the same way. The advent of anti-retrovirals allowed us to be healthy, presentable, and respectable. The movement could drop the messy, icky part and the part dealing with our sex, and focus on love and respectability. Strategically it was a brilliant move, but the impact was a desexualized movement. We now have the opportunity to make sex, pleasure and intimacy a top priority of our lives and our politics.
In my everyday life, I'm often torn between wanting to "tell the story" at every opportunity of what happened to us, and thinking I should just shut up already. Something about the trauma we experienced comes back to me, in some way, every damn day. So of course, the choice is to keep talking.
Who are we if not a collection of stories? That is art at its core and for those of us who have been marginalized, stories are a way to exert our humanity.
I'm honored I get to read the role of the "older" gay guy in the play. Actually, I'm actually older than the older gay character I am reading. Don't get me started. I'll use concealer that night.
(laughs) The "older" gay man is a very important perspective in the epidemic especially because he seroconverted after having lived through the war years. So much great complex emotion there.
Congratulations, Alex. It's nice having a dialogue about the monologues.
Thanks. And I hope that others will explore creative ways to tell the stories of our complex and fascinating community.
Tags: aids, barebacking, culture, gay, hiv, physical, politics, PrEP, Recreation, Sexuality, testing
Posted in Anita Mann and Acting Gigs, Gay Life, Living with HIV/AIDS, My Fabulous Disease | No Comments »
Thursday, November 19th, 2015
The subtle moment came during the second segment of Matt Lauer's explosive interview with actor Charlie Sheen. It impressed me so deeply I actually backed up my recording and watched it twice more.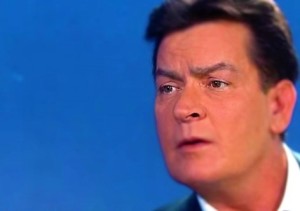 Sheen had already endured the first segment of his time with Lauer, during which he resembled an uneasy hostage trying to charm his captors. Gone were most of the features of the train wreck we have come to know as Charlie Sheen: the mania, the twitches and glazed eyes, the bloviated pronouncements delivered with the bravado of a crack cocaine messiah.
That public meltdown was in 2011, a millennia in celebrity years. The humbled, visibly nervous man on The Today Show had his back against a wall, forced to reveal his HIV positive status on the eve of venomous tabloids doing it for him.
And so, the immensely privileged actor found himself in a position known all too well by those of us who live with HIV: having to disclose our status and pray to God the response will be at least civil, if not empathetic. Except, of course, Sheen did it under the blaze of studio lighting, with high definition cameras searching for any betraying signals on a face layered with makeup and apprehension.
The moment that transfixed me came after an endless commercial break – several minutes of corporate pigs at the trough, lapping up the ratings slop of Sheen's misfortune. Sheen had already made his HIV disclosure and had begun building a case against the extortions of his former sex partners and confidantes. It wasn't the most relatable storyline with which to lead, but it was presented through a veiled, undeniable personal agony.
And then, Lauer announced he had messages from Twitter he wanted to share, fresh off the internet presses, containing reactions to Sheen's HIV disclosure from the town square of cyberspace. Sheen's face changed. On live television, in front of a blockbuster audience the world over, Charlie Sheen would now hear exactly what people thought of him, his story, and most unnervingly, his HIV status.
Lauer began to read. "Laura says, 'You have brought me to tears. I am profoundly touched by your honesty…'" The camera had moved to a graphic of the tweets and Sheen was not visible. Lauer was continuing with a second message. "For the first time in a long time you can be proud of yourself," he read, "Now you're really winning."
The camera cut to Sheen, who fumbled out a "wow… that's lovely," although he still seemed to be holding his breath. Lauer continued with a third message. "Now you own your truth," the message read. "Good on you, Charlie Sheen. Respect."
And it was in this moment, as Lauer finished the third of three consecutive responses, all of them supportive, that the camera revealed something barely perceptible but achingly human.
Charlie Sheen raised his shoulders slightly in a shallow intake of breath, and then let it out, shifting in his chair as if to mask it, while his eyes found a place of exquisite, emotional relief that no mere actor could ever muster.
It was the sigh of a thousand gulps of air, the release of months of secrecy and loneliness, of doubt and the very real fear of what lies beyond the words "I am HIV positive."
It was then that I recognized the man on the television screen. He was every HIV positive person who has ever had to make a revelation that holds the acceptance of our loved ones and co-workers and friends in its precarious balance. And, at least in that instant, fate was merciful to Charlie Sheen.
(Matt Lauer begins reading live Tweets at the 4:25 mark.)
The backlash, as if duty bound, has begun. Much has been breathlessly reported about the veracity of Sheen's statements, the lawsuits, the blame and recriminations, and even his residual tiger blood bluster that he might be the man to deliver a cure. None of the nonsense to come can nullify the fact that the critical words "undetectable viral load" have been written, spoken, and defined more in the last few days than in the entire history of HIV advocacy.
There will be plenty of time to assess the fallout of Charlie Sheen's disclosure, for better or worse. For now, I remain struck by the eyes of a vulnerable man during his singular, desperate moment of grace.
And in them, a glimmer of hope for us all.
Mark
———————————–
ALSO…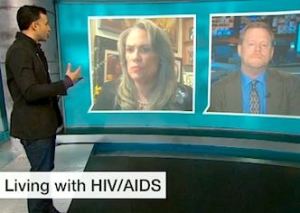 There has been so much inspiring public advocacy and reporting amid the obscene hysteria of much of the media firestorm. Some of the media pieces I especially appreciate include a USA Today piece on this teachable moment, a Daily Dot article on the insanity of HIV criminalization, Lambda Legal's critical reference guide to speaking about Sheen, the CNN Headline News segment I did with Rae Lewis-Thornton about what it is like living with HIV in the here and now, TheBody's insightful fact-checking of the Sheen interview, and Gus Cairn's Huffington Post piece about our new, reluctant HIV poster boy. There are surely many more to come.
Tags: aids, culture, hiv, physician, recovery, testing
Posted in Living with HIV/AIDS, My Fabulous Disease, News, Prevention and Policy | 4 Comments »
Friday, November 6th, 2015
Some years ago, I told someone that I was HIV positive before I agreed to his invitation for a date. "Yeah, I know," he casually replied, and then he looked a little embarrassed, as if he shouldn't have said it. It was too late, of course; I knew exactly what he meant. He could tell my HIV status by my face.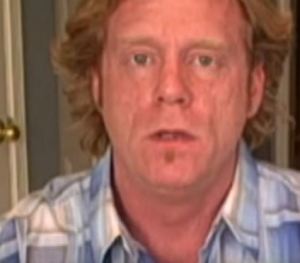 I had The Look. The sunken, wasted cheeks of someone living with HIV. It became a common manifestation in the 1980's and persisted until the medications that caused the condition, known as facial lipoatrophy, were changed or abandoned for better treatment. (That's me, right, in 2008.)
Today, facial lipoatrophy is almost exclusively limited to long-term HIV survivors who used medications like d4t and ddi more than twenty years ago.
I'm one of those long-term survivors. I am proud of my history advocating and living with HIV. But as uncomfortable as it may be to admit, it's a lot easier to live openly as a person with HIV when you don't look like it.
When the symptoms began to appear, it meant that the choice to share my status, as an activist or on a personal level, had been taken away. My HIV was written across my face for all to see.
I felt ashamed, and then conflicted. For someone who has been fighting so hard to reduce HIV stigma, what is there to be ashamed of, exactly? Many of the physical signs of HIV treatment – from weight loss to fat redistribution to facial wasting – are worn as battle scars, if not badges of honor, by thousands of people living with HIV. My disease is mirrored in my physicality. What's wrong with that?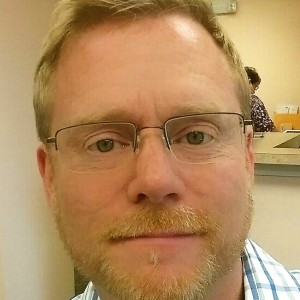 Eventually, I realized that correcting my facial wasting was no different than improving my t-cell counts. I wasn't making a political statement, I was improving my health and well-being.
And so, I began a journey that would include multiple visits to a specialist and more than $20,000 worth of various "facial filler" products injected into my face. My biggest advantage was the physician I chose: Dr. Gerald Pierone, arguably the most experienced person in the country on facial fillers and a contributor to TheBody.com. (That's me, at right, last week.)
Along the way I chronicled my journey through video blogs. They span more than six years, explicitly show the treatments in Dr. Pierone's office as well as before and after footage, and include a wealth of information and advice about getting facial lipoatrophy treatment, the products involved, and their relative costs.
Here are three of those videos that are probably the most helpful.
A Facial Wasting Update
February, 2010
In this video, below, I chronicle my third visit to Dr. Pierone, who checks up on my progress with temporary fillers Sculptra and Radiesse, and offers his own perspective on my treatment regimen. It is a good introduction to facial lipoatrophy and the treatment available.
I'm Gonna Wipe That AIDS Right Off My Face
July, 2011
Once again I return to Dr. Pierone for a check-up, but this time I inquire about a new, semi-permanent filler now known as BellaFill (formerly Artefill). This video also includes a lot of information about patient assistance programs for the temporary fillers.
Treating My Facial Wasting with Artefill
January, 2013
Switching to this permanent filler, now known as Bellafill, was the best decision I made. No more disappearance of the temporary fillers over time! Although this semi-permanent filler does not have a patient assistance program and can be quite expensive, I must say that the results have been dramatic and long-lasting.
One thing these videos make clear: facial fillers are not the fountain of youth, no matter what The Real Housewives may think. You can clearly see my own aging process through the years in these videos. What they do show, however, is my face as it would have been: aging naturally as if HIV wasting had never been an issue.
If you have any questions, I would encourage you to direct them to Dr. Gerald Pierone in the Ask the Experts forum at TheBody.com. I cannot recommend his expertise highly enough.
And as always, my friends, please be well.
Mark
Tags: aids, gay, hiv, lipo, physician, Radiesse, research, Sculptra
Posted in Gay Life, Living with HIV/AIDS, My Fabulous Disease, News | No Comments »
Saturday, October 10th, 2015
This is a clever social media campaign: Healthline, an online health community, has asked people who have been living with HIV to create videos for those who have recently tested positive, known as "You've Got This." Think of it as "It Gets Better" for those with HIV.
Of course, I had to create a video in my own peculiar way — something that demonstrates the sense of humor that has served me well over the course of 30 years living with HIV. Maybe my video will help someone you know.
To be honest, I barely remember testing positive in 1985, when the test became publicly available (my doctor and I estimated my infection may have occurred as far back as 1981). I was already self-medicating with a growing drug addiction — it was Los Angeles, I was young and stupid, and people started dying; cocaine seemed like a reasonable response at the time — and the test result felt like my license to continue using.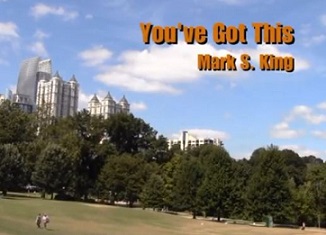 Today, it's hard for me to recall a time in which I was afraid of becoming infected. I only know a life living with the virus, and my fears of HIV itself are long past. So I should probably approach any advice for the newly infected with care. They are experiencing a profound event that happened to me a lifetime ago. I hope my light touch will give them a needed lift or bring them a smile.
It's easy to make the mistake of assuming new infections only happen to younger people, and I even make an apologetic joke in the video about my being "old." The fact is, most new infections in the United States happen to people over 30, not under. We might want to check ourselves when we bemoan infections among "these kids today" (although of the various age groups with new infections, those under 30 remains the largest).
To participate in "You've Got This" with a video of your own, visit the Healthline site for details. Or leave your own words of advice in the comments section below!
Meanwhile, please be well.
Mark
(This post originally appeared in September of 2013, but my advice hasn't changed a bit — please do consider drag — so I thought I would post this again.)
Tags: advocacy, aids, drag, gratitude, help others, hiv, physician, testing
Posted in Gay Life, Living with HIV/AIDS, My Fabulous Disease | No Comments »
Wednesday, October 7th, 2015
My discomfort began as I sat in front of my web cam, waiting to join Danny Pintauro in a segment on Huffington Post Live. Danny had recently announced on an Oprah special that he was living with HIV, which was big news for fans of "Who's the Boss?" and those who loved the precocious little boy Danny played. Before my virtual entrance, Danny was telling host Nancy Redd how he was infected with HIV.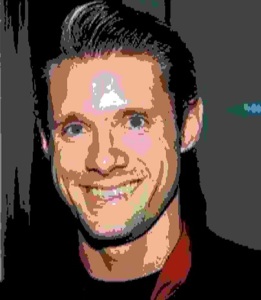 He wanted to explore "rougher sides" of his sexuality, he explained. And wouldn't you know it, the first guy he hooks up with for that purpose offers him crystal meth. "And you combine meth, which completely ruins your immune system," he said earnestly, "you combine having been up a good 12 or 13 hours… you combine that with some rough but safe sex, believe it or not, and it's just a potent combination."
My jaw dropped. Did Danny Pintauro just attribute his HIV infection to using meth and being tired? Did he just say that he had safe sex, "believe it or not?"
No, Danny. I don't believe it.  While gay meth addicts are many times more likely to test HIV positive, it is because they engage in high risk behaviors, specifically unprotected anal sex, and not because they missed a good night's sleep.
Danny went on to explain, or at least presume, that his sex partner's viral load "had to have been very high, because that's the easiest way to contract it if you're not being unsafe."
I was incredulous. I began to mentally prepare retorts to the celebrity. If you are not being unsafe, Danny, you will not become infected with HIV, regardless of your partner's viral load. Prevention is a two-way street. Your partner posed no threat to you if you were being safe, which you say you were. Which is ludicrous because you were high on crystal meth, a sex drug known for evaporating condoms instantaneously. Statements like "we were safe, believe it or not" would be pure comedy gold at any Crystal Meth Anonymous meeting.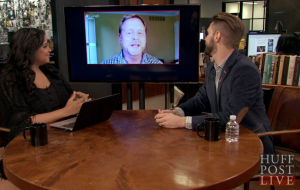 But I actually said nothing to challenge his statements.  When I appeared on the segment a few minutes later, I welcomed Danny to the world of poz activism and identified myself as a fellow meth addict in recovery. I then threw out an inane softball question to our newly-minted HIV positive celebrity/cautionary tale, because, well, he was on a popular sitcom and has the power to reach a lot of people. And because I totally wimped out.
We don't always get the spokesperson we want. We have to work with the celebrity we are dealt (ask any transgender activist in this Year of Caitlyn). And it's unfair to expect a random person with a celebrity past to be conversant on every aspect of HIV important to us. Besides, Danny's messaging around meth and gay men alone is worthy of our gratitude.
It is also true that Danny has set himself up for criticism and public judgments. In a universally vilified segment on The View, one of the hosts, a breathtakingly clueless idiot named Candace Cameron Bure, challenged Danny to "take responsibility" for his actions, as if she had just nabbed an interview with the latest mass shooter.
If that was your last exposure to Mr. Pintauro, you're probably feeling for him about now. So was I. That is, until he doubled down on his "I had safe sex" statements by telling US Magazine that not only had he been a condom-loving crystal meth addict, he was actually infected through oral sex.
I better take a breath here. Ahem. Okay. Moving on.
There's no way to know the level of shame Danny Pintauro may be feeling around his addiction and HIV infection. And he must sincerely value his beloved place in television pop culture and hate to discolor it with his personal revelations. That took courage.
But attributing his HIV infection to the infinitesimal risk of oral sex – because God forbid anyone picture the former child actor taking bare dick and semen up his ass – isn't the kind of transparency needed for a gay, HIV positive spokesperson.
And then, oddly, Danny added in his US Magazine interview that the "irresponsible" man he believes infected him over a decade ago — whose name escaped Danny for many years – has been on his mind and he has been trying to find him, even searching through obituaries and what-not.
Danny's strange fixation suggests a blame game that goes beyond Danny's assertion that he wants to be sure the guy "is okay." Let us all hope that the man in question is living a healthy life somewhere, safe from Danny's well-intentioned but pointless quest to contact him.
That man deserves his privacy at least as much as Danny Pintauro deserves his rocky, vexing media tour.
Mark
Tags: acting, advocacy, barebacking, culture, gay, hiv, recovery, Sexuality
Posted in Gay Life, Living with HIV/AIDS, Meth and Recovery, My Fabulous Disease, News, Prevention and Policy | 16 Comments »
Wednesday, September 30th, 2015
For more than a decade I was an active crystal meth addict. They were the darkest years of my life.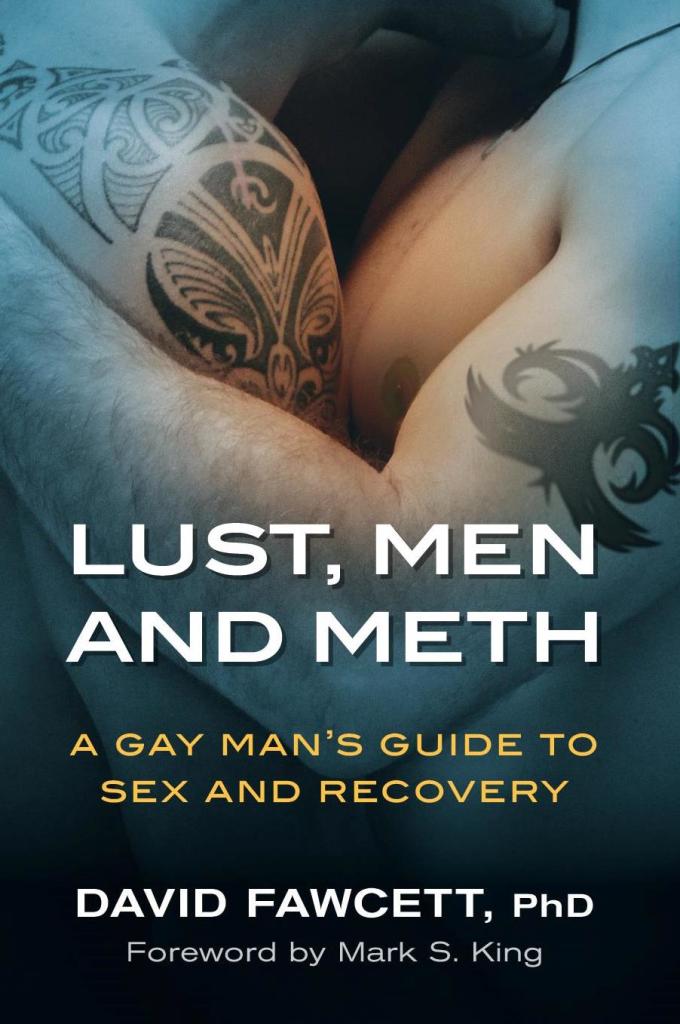 I suffered numerous relapses as I struggled to get clean, and my woeful journey back to crystal meth was always the same. First, small changes crept into my behavior; not about crystal meth precisely, but vaguely related habits that had once accompanied my active drug use would begin entering my routine again.
A return to the gym and a shallow fixation on my body. An abandoned cigarette habit that returned in secretive fits and starts. A feeling of entitlement—to do as I pleased, to eat junk or rejoin the lurid party scene—swept over me like a declaration of freedom that hid its true intentions in the fine print.
And then the clarion call became more explicit as involuntary images of using drugs bombarded me, plaguing my sleep and my daydreams. The images became ever more seductive, promising euphoria and an escape from my own feelings.
But the most formidable thoughts that drew me back to active addiction were always about sex.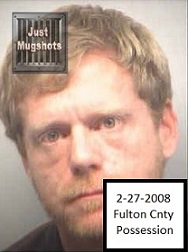 It feels ludicrous to me now. The sex life of a meth addict is as compulsive as it is pathetic. The drug ignited an obsession I had never known, taking my authentic sexuality and twisting it into something unrecognizable to me today. It was a constant pursuit of sex partners, naked video chats, pornography, and increasingly extreme and dangerous behaviors that lasted days and weeks at a time. It was an endless loop of desire and disappointment, played out over many years.
Incredibly, I believed the allure of hot sex was worth the consequences that piled up. Visits to the emergency room. An arrest. The company of psychotic and paranoid addicts. Weapons pointed in my direction. I simply wasn't capable of seeing the wreckage for what it was.
Throughout my years of addiction, and even during my recovery process, I couldn't help but wonder why. How could an intelligent and otherwise healthy man turn his life over to such a pitiful existence? What was going on in my mind?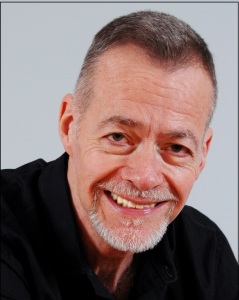 Therapist and addiction specialist David Fawcett (right), in his remarkable new book, Lust, Men and Meth: A Gay Man's Guide to Sex and Recovery, answers these questions and many more about the nature of addiction and the stubborn link between crystal meth and sexual compulsion. I cannot tell you how reassuring it was for me to read that there are physiological reasons for my addictive behaviors. There is comfort in knowing I am not alone in the mental changes that happen to crystal meth addicts, and that these changes are reversible.
I recognized myself on page after page of this book, including the fusing of sexuality and meth addiction, the stumbling blocks of recovery, and the deep and sometimes crippling shame that haunts active addiction and the recovery process.
Most importantly, this book maps a way back to normalcy. I am grateful to say that I recognized myself in these chapters as well, as the slow but steady process of rebuilding my brain took hold during my first years of solid recovery.
Whether you are a health care provider, the loved one of an addict, or are questioning your own addictive behaviors, this book reveals the most personal—and therefore, the most shame-filled—aspect of crystal meth addiction, and it provides guidance for a way out. Make no mistake, there is joy, engagement, and a worthwhile sex life on the other side of crystal meth addiction.
I am happy today. I am in a committed relationship that is rooted in honesty and has none of the selfishness and deceit with which I conducted myself during my dark and treacherous decade. Despite fears that my sexuality had been irreparably harmed, my sex life today is healthy and rooted in affection, love, and mutual care.
There are many avenues of recovery, but the science of addiction is always the same. This book outlines that science, while revealing the stories of addicts who, like me, have questioned if their sex lives might ever be the same again.
Thankfully, the answer is yes.
Mark
(This is an edited version of the book's Foreward, which I was honored to write. I not only recommend this book, I urge you to share it with someone you know who may be struggling. You can purchase it here.)
Tags: culture, gay, help others, hiv, meth, recovery, Sexuality
Posted in Book Review, Gay Life, Living with HIV/AIDS, Meth and Recovery, My Fabulous Disease, News, Prevention and Policy | 5 Comments »