Posts Tagged 'meth'
Thursday, March 15th, 2012
"We're born naked… and the rest is drag." — RuPaul
When I was nine years old, I took my parents' album of the Broadway musical "Damn Yankees" and memorized every syllable of Gwen Verdon's show stopper, "Who's Got the Pain When They Do the Mambo?" Once I was satisfied with my lip-synching and choreography (I decided that a mambo was a dance in which young boys gyrated and flung themselves on and off the living room sofa), the number was ready for public display.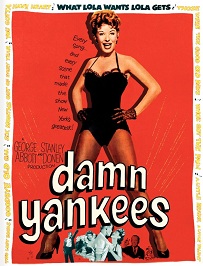 The premiere was a simple affair, exclusive and unannounced. Mrs. May from across the street had stopped in for afternoon coffee, and opportunity knocked when Mother busied herself in the kitchen for a few minutes.
Not a smart move, Mother, leaving Mark alone with the company.
"Mrs. May, would you like to see me do a song?" The unsuspecting woman gave a polite "yes, that sounds nice" and before Mother could run interference I had turned on the stereo and dropped the needle at the precise moment where Gwen breaks into song.
Mrs. May stared and stared, her hands folded neatly in her lap, as I brought out every sashay, twist and thrust in my dancing arsenal. My moves may have been imperfect but I vocalized brilliantly, thanks to Gwen. As I struck my final pose, arms reaching for the heavens, frozen and triumphant, I saw mother standing in the doorway, holding a plate of cookies and breathing heavily through her nostrils.
Future performances would be limited to my bedroom, where I could conjure an audience cheering with acclamation and mothers wouldn't put you on restriction.
It is that boy, the cheerful but feminine performer, that I always feared would creep out of me as I navigated young adulthood as a gay man. I worked to shed his characteristics, to replace every soft gesture with a wooden one, to embrace the gym and tank tops and Levi jeans with the same fervor I once had for my beloved Broadway musicals, with mixed success.
And then, a lifetime later, as I worked for an AIDS agency in Atlanta in the 90's, destiny called. An upcoming drag contest to benefit our agency was suffering from poor participation, and my boss asked if I would consider entering.
Being a drag queen, even for a night, terrified and delighted me. But the performer in me won out, wouldn't you know, and Anita Mann was born. I created an interactive video rendition of Donna Summer's "This Time I Know It's for Real," (even then, long before this blog, I was toying with the possibilities of video) and won the contest.
Soon I was performing with "the camp drag queens of the south,"
The Armorettes
, who hosted a Sunday night show to raise funds for AIDS organizations. Over the years they have raised over $1 million dollars, and their show was a sellout every week. But my own phobic notions lingered.
I didn't want to be known as a drag queen ("It's comedy! I'm a performer!" I would insist). I never appeared anywhere in drag but on that stage – I would always get dressed at the show, and was often out of drag for the final curtain call, in a bid to display whatever masculine credentials I had to offer.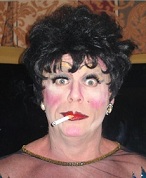 I would hear other gay men make disparaging remarks about drag and I withered, unable to admit I was playing to a packed room every Sunday.
The nexus of shame and shamelessness is a complicated one. Each week I put on full display the very things about myself that I had worked so hard to reject – my femininity, my silly pursuit of acceptance through laughter and applause. And just as I gained confidence in what I was doing and why, I would lose a potential boyfriend when he learned of my weekend talents.
As a growing drug addiction encroached on my free time, I abandoned Anita Mann to its demands. For many years thereafter, Anita's dress and wig would be relegated to a duffel bag hidden in the back of the hallway closet. I had found a vocation in drugs that offered twice the shame and every bit of the need to keep quiet about it.
It took a few years in recovery from my addiction before Anita would make her comeback. Armed with a TV set and a sense of the absurd, Anita performed at a benefit for those of us in recovery, in what may have been her finest hour. Her rendition of "Don't Get Around Much Anymore" grows more insane by the moment, and perfectly embodied my interest in multi-media performance.
And yes, I am aware that I speak of her in the third person. Maybe it is because I view her as a character I have created, and perhaps it is the remnants of shame, and of my need to keep her at a distance.
It's strange, how those things about which we have drawn the most shame are also able to liberate us, not to mention help others. My HIV status. My drug addiction. My drag personality. As I have embraced each of these, I've found self-acceptance and a way to carry a message of hope, and even joy, to others.
Anita Mann limits her performances these days to recovery related engagements. It seems fitting that these two aspects of my life, both once secretive, have found their place together. Anita has a voice now as well, doing a sort of recovery stand-up and even singing live when the occasion permits.
Meanwhile, I still struggle with the need to project as much masculinity as I can muster. I swagger more than I sashay. I sport a beard when possible. And I work to maintain a strict gym regimen.
It's important for me to stay in shape if I expect to fit in that dress.
———————————————————————–
PLUS…
The HIV Cruise Retreat is going to be sold out early this year, because the cruise ship, unlike previous years, is taking back unsold cabins from the cruise organizer that are not sold within the next week. In years past, cabins for our group could be sold much closer to departure. I love this event. Contact Paul Stalbuam at 888-640-7447 or visit www.HIVCruise.com.
Tags: acting, culture, drag, gay, help others, hiv, meth, recovery, Recreation
Posted in Anita Mann and Acting Gigs, Family and Friends, Gay Life, Meth and Recovery, My Fabulous Disease | 9 Comments »
Thursday, February 23rd, 2012
The image in my mind has never left me, even after many years of trying, of applying layers of wallpaper to that corner of my mind. I am in someone's bedroom — it could have been anyone, really — and I am offered a syringe to inject crystal meth. The syringe has been used. I take it. I consider the consequences for a brief moment, but I am cavalier. And very, very high. I use the syringe.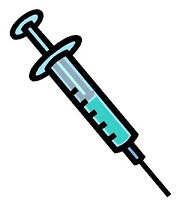 It wasn't the threat of HIV that gave me pause. It was hepatitis C, which I knew was serious… and that's about it. But I can tell you this, now, my friends: More U.S. residents are now dying of hepatitis C complications than HIV-related illnesses, as reported recently by Tim Horn in Hepatitis News.
Within days of using that syringe, maybe two weeks, I become horrifically ill. The acute infection swept through me like a freight train, exhausting me, turning my urine brown, making it impossible to perform routine tasks. Doctors diagnosed it quickly, and then gave me the grave treatment plan: 11 months of interferon, coupled with ribavirin. The interferon, a ferocious chemotherapy, would cause mood swings, deep depression, and would be administered, ironically, by injecting myself with it each week.
Depression is so severe among interferon patients that they do not allow pilots to fly who are being treated with it, for fear they will deliberately crash the plane.
The months I endured with hepatitis C and the treatment protocol remains the worst period of health in my life. The mental side effects were as devastating as the illness. Everything hurt. Everything made me angry. Or want to cry. Or convinced me you were against me. Those eleven months crawled by without mercy.
The good news, thank God, is that the treatment plan worked, and I cleared hepatitis C from my body. There has been no recurrence.
I've said that the disease most likely to kill me is addiction, not HIV, and hepatitis C was a terrible by-product of my addiction.
While I am drug-free today and maintaining good health, the report that hepatitis C has overtaken HIV as a cause of death brought up some strong emotions. It reminded me of the insanity of the interferon treatment, and then, of course, the insanity of my drug addiction. And it made me wonder how many of those who are dying of hepatitis C acquired it the same way I did.
My life is filled with unlikely rescues. To have lived with HIV for thirty years and to be here typing on my laptop is amazing. To have thumbed my nose at that fact, and reward my good fortune by sticking needles in my arm, well, that is as alarming and sad to me as it must be to you. It's tough to feel worthy of the grace that has saved me, again and again. So I'll simply be grateful to be clean and alive today.
Get tested for hepatitis and get the vaccine for A and B if you have not already been exposed. And should you be an injection drug user, bring your own clean needles where ever you use. You and I both know that, when the choice is a used needle or getting high, all of our good fortune can disappear in a flash.
Mark
p.s. May I sneak back on my HIV criminalization soap box for a moment? (My face-off between a poz man and the sex partner accusing him of not revealing his status has garnered some interesting comments, and the attention of advocates worldwide.) If 26 U.S. States have laws criminalizing the potential exposure of HIV to another person, than why don't they have laws against exposing someone to hepatitis C, which is now officially more deadly than HIV? Thank you. That will be all.
————————————————————————————
On a ridiculously different note, may I say with some pleasure that I always win the Oscar pool. If you are headed to an Oscar party this weekend, by all means, listen up! Here are my predictions. I am including the "little" categories because that is how you rack up points! If you must vary from my experienced guesses, be forewarned: you never win the Oscar pool by going with your passions. This is a game of politics and timing.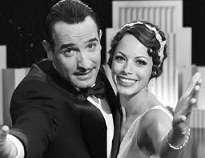 BEST PICTURE: The Artist. The Descendants had great momentum earlier this year until this adorable gem appeared. The statue has already been engraved.
BEST DIRECTOR: Michel Hazanavicius (The Artist). Your first lesson: when in doubt, choose whatever nominee is attached to the clear Best Picture winner.
BEST ACTOR: George Clooney (The Descendants). George has a supporting statuette already, but the Academy loves the man, and so do I. He will edge out the leading actor from The Artist, who's name I don't feel like looking up and spelling out.
BEST ACTRESS: Viola Davis (The Help). Even Meryl wants her to win, for God's sake.
BEST SUPPORTING ACTOR: Christopher Plummer (The Beginners). Mr. Plummer, in a cozy role in a slight film, benefits from the George Burns rule: give it to the old guy with a long history. And he made a nice acceptance speech at the Golden Globes, which Academy voters see as auditions.
BEST SUPPORTING ACTRESS: Octavia Spencer (The Help). This early favorite of a film will sweep the actress categories. Good for them.
BEST SCREENPLAY: Woody Allen (Midnight in Paris). The more he demurs, the more they love him.
BEST ADAPTED SCREENPLAY: Alexander Payne (The Descendants). A terrific film and a deserving win.
BEST SOUND EDITING: War Horse
BEST SOUND MIXING: Hugo
BEST MAKEUP: The Iron Lady (closely followed by Albert Nobbs).
BEST DOCUMENTARY SHORT: Saving Face
BEST DOCUMENTARY FEATURE: Pina
BEST ANIMATED SHORT: La Luna (Pixar gets its first short-form Oscar in over a decade).
BEST LIVE ACTION SHORT: The Shore. I actually saw these nominees, and would strongly favor Raju from India, but The Shore has bigger names (and influence) attached.
ANIMATED FEATURE: Rango. Surely the most bizarre film to win an Oscar this year. Johnny Depp is smiling.
ART DIRECTION: Hugo
CINEMATOGRAPHY: The Tree of Life. Terrence Malick, the mysterious and cultish director, started as a camera man and his shots still make the Academy swoon.
COSTUMES: Hugo (which will rack up some of these techy categories since it won't win anything big).
EDITING: The Artist
FOREIGN FILM: A Separation. A brooding, surprising domestic thriller.
SCORE: The Artist
SONG: The Muppets
SPECIAL EFFECTS: Rise of the Planet of the Apes
Enjoy the show! Good luck, Billy!
Tags: criminalization, culture, gay, hiv, meth, recovery, research
Posted in Gay Life, Living with HIV/AIDS, Meth and Recovery, My Fabulous Disease, News | 3 Comments »
Tuesday, November 29th, 2011
Florida highways have lovely rest stops. You would expect that from the Turnpike, where toll booths charge a premium every so often, but the manicured picnic areas continue even as you drive further north and onto I-75.
I'm on a cement bench in a concession area, chomping down corn chips and a Mountain Dew, away from the dog walkers and the families gathered at picnic tables, when I notice that my jeans are gathered sloppily around my waistline, cinched so much tighter than before. How much smaller has my waist become in such short a time? I wonder. One inch? Two?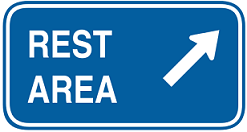 People sometimes stroll near me on their way to the restrooms, and I keep my eyes down, afraid I might look too disheveled for their comfort, or worse, that my shame might be clearly written across my face. That they might see what I've done, and return a glance of judgment or pull their children closer.
The self pitying tone of these words doesn't suit me. Pity is such a useless emotion at a time like this. Let me start again.
The drug relapse came over me like a sickness, as if I was coming down with something, slowly, over weeks. The breakup with my former partner last month in Ft Lauderdale had been cordial, and he and I continued living together while I made plans to relocate back to Atlanta. First, though, Thanksgiving would be spent with his family, as a final goodbye and a chance to show our unity — and of what remained of our broken love — during this trying time.
But my disease of addiction had already begun rearranging my thoughts, shuffling my priorities in a bid for dominance over the vigilant recovery I had practiced, proudly and successfully, for nearly three years. Small changes crept into my behavior, not about drugs precisely, but other, vaguely related habits that had once accompanied my drug use.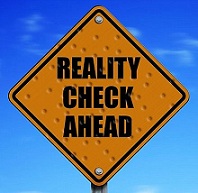 A return to the gym and a shallow fixation on my body. Smoking, a habit broken for two years, returned in secretive fits and starts. A feeling of entitlement — to do as I pleased, to eat junk or get laid — swept over me like a declaration of freedom that hid its true intentions in the fine print.
And then the clarion call became more explicit, as involuntary images of using drugs bombarded me, plaguing my sleep and my daydreams. But while my memories of life as an active addict had previously been reduced, finally, to dark and sinister snapshots of a pitiful existence, these new images were more seductive, promising euphoria, fast sex and most of all, a lurid escape from my own feelings.
When my former partner left town on business the week before Thanksgiving, the drug addict inside me made a break for it.
It's startling, really, the speed at which a recovered crystal meth addict, filled with a sense of purpose and a devotion to helping others dealing with this disease, can be transformed into a selfish liar. About as long as it takes the first, transformative rush of the drug to enter your body.
But the images that promised everything delivered nothing. Or that is, they delivered the usual package of misery that I should have expected, from my own past experiences and the many, many stories of woe I have heard from other addicts.
Those images — the real ones I witnessed during my relapse rather than the counterfeit promises with which my disease had baited me — haunt me now. I don't want to conjure them, the lesson has been received, but they roll on. Images of desperation, of blood and jeopardy and strangers with my fate in their hands.
The street crack dealer, with whom I am pleading to please return the keys he has taken from my pocket, who tells me he is going to "rent" my car for errands, who threatens me through a manic grin and all the while I am trying to convince him to please, please just give back the
You don't need to hear this. This is mine to endure and overcome. Let me start again.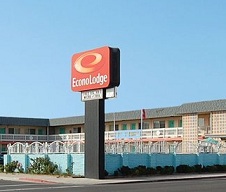 There are many motels sprinkled along the exits in Orlando, and I scouted out several before choosing one that allowed me to park directly in front of my room. With the car piled high with my belongings, I had to be sure no one would steal it. Despite the exhaustion of the previous week I slept fitfully, waking to peer out the window and survey any disturbance, fearful that my despair could multiply. The rolling stone of misfortune can gather plenty.
This long drive was unplanned, of course, the consequence of my relapse, when after days of not being where I was supposed to be and phone calls piled high with deceit, my former partner pegged my insanity and sent me a text from his business trip, asking me to leave before he returned. My disregard for our home, the dogs, and my personal safety was simply too much. A mutual friend arrived to care for the house. I would pack and leave within a day, to sit out the holidays with family in Shreveport, Louisiana, a thousand miles from Ft Lauderdale.
Even before his discovery, the awful realization of what I had done, how I had taken our gracious final days together and twisted them into something horrific, had actually spurred my relapse further, as I sought escape from my own wreckage. By the time his text appeared on my phone, the smoke was clearing, the fever had broken, but it was far too late.
The comfortable highways of Florida eventually gave way to the ruined roads of Alabama and Mississippi, badly spackled with tar, and my car rumbled with the thumpa-THUMPA-thumpa of their scarred surfaces. I wondered if the framed pictures in the trunk might break, if the towels I had wrapped them in might not be enough to
The towels. The guest room towels. They didn't really belong to me. It set off another round of worry, and I wondered if a new label might be added to my sadly recycled identity.
Drug addict. Liar. Thief.
I had turned back once already, when I had first driven onto the freeway before realizing I had his watch on my wrist, a watch I had always worn but wasn't mine. I drove back to return it, and in the hour or so I had been gone, the quiet house had abandoned any welcome for me. I placed the watch on a table and locked up again. It felt like trespassing.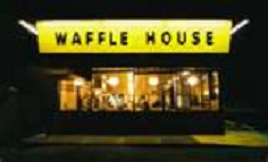 In Mobile, Alabama, I stopped again for the night and this time managed a full twelve hours of dreamless sleep. In the morning at the Waffle House, I ordered steak, eggs and hash browns, smothered and covered, and dismissed thoughts of what my trainer might think about my diet on the road.
Explaining my relapse is beyond me, beyond logic, and yet here I sit, trying to understand and explain. It maddens me, the choices I have made, and reminds me that the disease most capable of killing me isn't HIV, it is drug addiction.
But this chronicle reeks of defeat, and I am not feeling defeated today. Let me start again.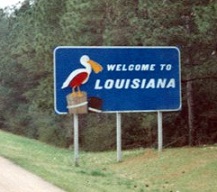 The miles upon miles of endless highway give way to Louisiana, and Shreveport finally appears on a freeway sign. I relax into the anticipated embrace of family.
My tired car pulls into Mom's driveway, and my brother — also gay and also an addict in recovery for more than a decade — greets me with an extended hug, and we begin the business of unloading the car immediately, as if to shoo away the evidence of my drive and the depressing reason for it. A guest room has been prepared, a closet cleared. For the next month, as I deal honestly with my tender wounds, this will be home.
Mother arrives from the hair salon, and her cheerful And how is my favorite redhead doing..? tells me that everything is going to be fine. She knows why I've come home, and she doesn't require a single detail.
I've already begun the business of rededicating myself to my program of recovery, and there is pride in that. There is joy, in fact, once the truth has been told and the work to rebuild can begin. Not regretting the past, even the recent past, is a difficult job, but too much time spent looking in the rear view mirror hardly bolsters me for the road ahead.
I am grateful, to have regained my footing after a few terrible days, to have survived it, to have my freedom to make better choices. And I am filled with gratitude for the friends and family who have given me a precious gift.
They let me start again.
———————————————————
(My best wishes and deepest gratitude go out to you, my friends. Thank you for your encouragement and your many kind comments. If you know someone who might benefit from this posting, who might think there isn't a solution, then please share it. Love, Mark)
———————————————————-
PLUS…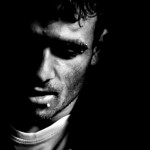 I always have strange emotions about World AIDS Day, the annual commemoration on December 1st. It makes me feel a little like a professional drag queen having to contend with Halloween. Such a torrent of voices and contributors on "my" turf! But of course, that may be the point: to be re-energized and inspired by the many voices and news stories of others who might not be speaking up otherwise, and for me to realize that HIV isn't mine alone, not by a long shot. The challenges it presents affects all of us, and calls out for the best in science, the best in our sense of community, the best of humanity itself. You'll surely find many things online that resonate with you this World AIDS Day, so let me show you something you might miss. Love Light Romania provides support to people with HIV/AIDS in one of the toughest places on earth, but they have somehow found something beautiful in the tragic story of Alex, one of their clients who shares his life in a four minutes video filled with gorgeous photography of his journey. The simplicity of this video and his matter-of-fact telling of his story captures a beautiful sadness, and I hope you'll take a look.
Tags: family, gratitude, help others, meth, recovery
Posted in Family and Friends, Gay Life, Meth and Recovery, My Fabulous Disease | 57 Comments »
Tuesday, September 20th, 2011
According to family lore, my arrival at birth with a full head of orange hair was met with shock and awe. My five older siblings ran the gamut from blond to dark brown, but they otherwise lacked my peculiar genetic mutation. Although the hospital nursery staff was abuzz with delight, my own family debated whether the color would last while they double checked the identification tags.
It lasted. In fact, the color bloomed like a Van Gogh painting. Before long I would learn the price of being different — and how intense childhood ridicule can be.
Look, it's Freckle Face Strawberry! Howdy Doody. Bozo. Opie. I didn't know whether to chop off my hair or hide underneath it. Only little old ladies and a few teachers seemed to appreciate it, but their cooing and stroking — they always needed to touch it, like a lucky charm — never endeared me to the bullies at school.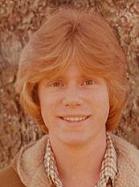 When puberty hit and the startling orange hue crept further down my torso I was beyond mortified. How could my body play such a cruel joke? Did this adolescent sissy really need another reason to be kicked and taunted? I actually made it through two years of junior high gym class without once taking a shower, usually by fiddling around at my locker — folding and arranging my clothes, feigning trouble with my combination lock — until it was safe to get dressed.
When I came bursting from the closet while in high school, I managed to finally celebrate my red hair along with my sexuality, and reveled in both. I mastered every hair product known to man, blow drying and spraying my head into a Farrah Fawcett extravaganza before a night out at the local gay bar. I discovered the men who loved redheads, and at last, I'd found the ideal purpose for the trait that once humiliated me.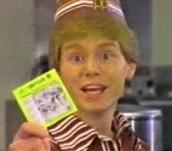 It even became crucial to my vocation, during a brief stint in my twenties in television commercials. Casting directors saw dollar signs on my head, and I became the freckled pitchman for everything from McDonalds to Popeye's to Barq's root beer. I treated my hair as a gay Samson might, with the latest gels and shampoos and conditioners, and in return it made me money and got me laid.
Whatever I became through the years, this single aspect of my identity pre-dated everything. Before the writer, before the AIDS activist and the drug addict and the actor and the childhood sissy, I was a redhead. From the very womb.
And then, not quite. Sometime in my thirties, the color began to slowly drain from my scalp. The orange and reds eventually surrendered to a strawberry blond, and even those tones became weaker, like watering down a pitcher of Kool-Aid, as my fiftieth year approached.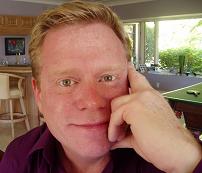 It must sound ridiculous, but I felt the loss deeply. We had been through so much together, my red hair and I.
I tried to take heart in having, whatever the color, a full, thick head of healthy hair, guaranteed for life by the family gene pool. That is, until a few months ago, when I stood in the shower and felt strands of hair sliding down my face, in a massive march from my head to the drain. After decades taking HIV medications, I had begun a new treatment regimen and its woeful side effects were ruthless and immediate. Within weeks my hair was thinner, dulled and brittle to the touch.
One of my private, most selfish fears has been realized. I have AIDS Hair.
But while removing clumps from the shower drain is a jolt to my vanity, it isn't the trauma it might have been. After living with HIV for nearly thirty years, I've witnessed how creative it can be in its cruelty, down to the slightest of indignities. The sudden damage to my hair has been worrisome, I'll admit, but part of me knows that it had long since served its purpose. There is something correct, even poetic, in this twilight of the redhead.
Years ago, as I began rebuilding my life after years of drug addiction, my therapist made a withering observation. "You've got no second act, Mark," he said after one of my self-absorbed ramblings. "You make a nice first impression. But then what? Not much."
The work that I've done in the years since his pronouncement have taught me the value of more important traits, of lending a hand or paying attention to friends or standing up for our community. And this evolution appears to have swept away one of my most stubborn sources of willful pride.
The last decade has given me the gift of other, more meaningful assets. They lie beneath, away from the gaze of strangers and first impressions.
My best features are now visible only to those who really know me. And they are just beautiful.
Mark
—————————————–
PLUS…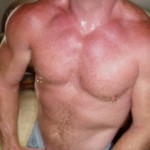 Sometimes I blurt out a blog posting that belies my supposed serenity and enlightenment, like the rant I posted on The Bilerico Project ("For God's Sake, Put Your Shirt On") about gay guys who can't seem to keep their clothes on when posting pictures on mainstream social media sites like Facebook. Pecs and traps and biceps? On glorious display. The friends who are beside them in the photo? Cropped out. Guys will even chop off their own faces, as not to distract from the wonder that is their abs (and, as we all know, it's not the friends you keep, but the abs you maintain). Anyway, I had some fun calling them out about it, and the comments have been kind. Well, except for the twenty-something that claimed I was just jealous I wasn't sleeping with young hotties. Umm, ouch.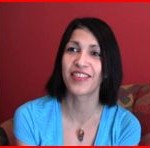 My favorite HIV/AIDS online resource, TheBody.com, has just opened a brand new section on the importance of drug adherence and tips on maintaining your regimen. As part of it, I was asked to produce some short "Day in the Life" videos of people living with HIV and how they fit their pills into their schedule. It was terrific to produce a video about Damaries Cruz of south Florida (right), who shares her misgivings about starting therapy at all, and her collaborative relationship with her physician. And the story of Tree Alexander is an inspiration, as he works to maintain his treatment regimen even during a period of homelessness. The reaction of his large family to his HIV diagnosis was wonderful and astounding: they threw him a "stay healthy" party!
Tags: acting, Aging, culture, family, gay, gratitude, help others, hiv, meth, recovery
Posted in Family and Friends, Gay Life, Living with HIV/AIDS, Meth and Recovery, My Fabulous Disease | 12 Comments »
Monday, June 20th, 2011
How addiction to crystal methamphetamine is threatening the gay community's long struggle to turn a corner on the AIDS epidemic.
I really shouldn't be trusted. That's the problem with drug addicts like me. We've protected our addiction through a myriad of lies and manipulations for so long that being truly honest again is like learning a foreign language from scratch. So when, at long last, my recovery has convinced me that honesty is the only thing that can save my life, I shouldn't be surprised that my friends are reluctant to believe me.

Their skepticism is well founded. My drug addiction perverted every value I hold dear, and truthfulness was the first to be abandoned. But becoming a habitual liar was only the beginning. As a gay man I worked tirelessly through the 1980's directing AIDS agencies and advocating HIV education. Despair was a daily companion, and I witnessed the death of friends in manners too gruesome to be described. When I became HIV positive during those early years, every loss of a friend, every visit to intensive care, was like watching my own morbid future.
But once my addiction to crystal methamphetamine took hold by the late 1990's, caring for my community or even myself had become unaffordable luxuries. The drug, a common presence on the dance floors I once enjoyed, had tightened its hold on me. I was no longer satisfied with occasional weekend use and pursued meth with a vigor unmatched by my devotion to AIDS causes.
This onetime HIV educator became a selfish addict who engaged in perilous drug deals and even riskier sex. The sad irony escaped me, however, as I continued down my destructive path, even contracting Hepatitis C through needles and enduring chemotherapy to treat it. All the while, my addiction raged on.
My experience isn't unique and widespread meth abuse has been brewing in other populations for some time. But something about its peculiar grip on gay men feels all too familiar, like a dreadful echo of what we suffered a generation ago. And the implications have me worried.
Most of my peers remember what it was like in the early 1980's, when friends stopped calling or simply died over the weekend. The nightclubs were cloaked in sadness and had a vaguely sinister vibe. Empty desks at work meant someone was mysteriously sick again. During those years of "gay cancer," we were too petrified to acknowledge the coming storm.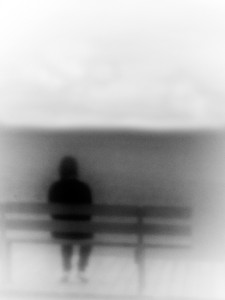 Today those ominous signs have returned, along with the helpless wish that things will improve if only we don't speak too loudly about it. But rather than AIDS picking off my friends with random cruelty, meth addiction is the culprit. And this time, it is unlikely our community emergency will have ribbons and walk-a-thons or attract research dollars. Society's sympathy for men dying from drugs is quantitatively less than dying of a sexually transmitted disease. This really is a plague of our own design.
Recovery centers are teeming with gay men battling meth addiction, and the drug has a very tight, culturally specific hold on them. It has surpassed other illegal substances as the drug of choice among gay users. There is something about the drug's mystique as a sexual liberator that appeals to men who are so often judged by their sexuality. Just as I once did, countless men are abandoning their relationships, their careers and their personal dignity in pursuit of the insidious thrill the drug promises and never delivers.
And meth appears to be mocking my community's long struggle to turn a corner on the AIDS epidemic. HIV testing sites claim that meth users are five times more likely to test positive for the virus than non-users.
How to combat the growing threat has this activist at a loss. Gay men know we had compelling prevention campaigns for HIV in the early days. They were called funerals. But changing an addict's behavior is a much more ambitious challenge than changing basic sexual practices.
It was my goal to bring attention to this crisis when I agreed to appear in a recent documentary about gay men and methamphetamine (Todd Ahlberg's startling "Meth"). In the film, I represent the voice of reason, the recovering addict remarking on what a sad scourge the drug has become. Only after the documentary was produced did I admit to anyone that I had relapsed prior to filming and had stopped using meth only hours before the camera crew arrived. Once again, my actions trumped my ideals.
It has been baffling to find myself literally saying one thing and doing another. The facts don't lie: I have been working towards recovery for five years and my last relapse was only four months ago. The eight years I spend addicted to meth will leave scars. Thank God for the recovering addicts I have met along the way, who have shown me that long term success is possible if I will just "get honest" and hold myself accountable. My personal survival is the job at hand.
That's tough for a former community leader to accept. I want to sound the alarm, organize a response, and join the growing chorus of gay men shedding light on our shameful secret. But how can I urge others to practice honesty when it has eluded me again and again? And what did the AIDS crisis teach me, what did the promises to honor the lives of so many dead friends mean, when I rewarded my miraculous survival by sticking needles in my arm?
I better sit this one out. The preciousness of life itself, and my own in particular, is a lesson I should have learned while caring for my friends dying of AIDS. It has taken a battle with an equally cunning adversary for that lesson to finally sink in.
(This piece appeared on Newsweek.com on November 28, 2007. — Mark)
Tags: culture, gay, meth, physician, recovery, Sexuality
Posted in Gay Life, Meth and Recovery, My Fabulous Disease, Prevention and Policy | 7 Comments »
Tuesday, June 7th, 2011
For most of my life I've been judgmental and a little impatient with gay people who didn't just come out. Are the risks really that dire? I suspected they were just chicken shit, or unwilling to stand up to their family or to whatever screwed up religious upbringing they had.

Growing up on Air Force bases
wasn't exactly the Castro, but I didn't know any better than to walk and talk however I pleased (I was in full sashay mode by the age of twelve). I was
sexually active soon thereafter
, and stunned my Louisiana high school with an older boyfriend in my senior year.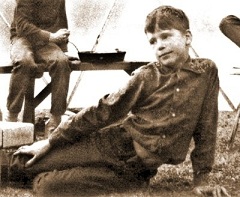 Yes, I grappled with my Methodist teachings and suffered through some brutal rounds of dodge ball (affectionately known as "Smear the Queer" where I come from), but making it though my teens was mercifully uneventful.
The bullies were too freaked out by my jumpsuits and platform shoes to approach me, though I must credit my perpetually embarrassed, varsity jock brother for helping keep them at bay. The result of this rather fortunate gay adolescence was my ignorance of the perils of being out, and that arrogance suited me just fine for most of my young adulthood.
And then, years after my own coming of age, Matthew Shepard tried to live openly as a young gay man, too — until he was beaten and left to die tied to a fence in Wyoming. The images and details of his horrific final hours were like blunt force trauma directly to my heart. How could I have been so cavalier about what the real costs of coming out could be?
Today, I never downplay the societal risks of being gay, but I focus my writing on two things that added shameful layers to my identity: HIV and drug addiction. How ironic that the kid who believed there were no dangers to growing up gay would fall victim to two of the most common health risks among gay men: being infected with HIV and using drugs.
I'm still a sashaying, gay stereotype representing the most fabulous social ills, it would appear.
My sense of pride emerged not in response to being gay, but in my response to HIV and my drug addiction, in that order. I found personal self worth by helping my community face AIDS in the 1980's, and I have rediscovered my self esteem while on the treacherous road back from crystal meth addiction.
Being gay isn't something I have been proud of, in and of itself. But I take pride in how I have handled what I consider the fallout of being gay.
During this gay pride month of June, I hope we'll all take some time to assess what we're so damn proud of. I've made that list, and "being gay" isn't anywhere on it. Do I take my sexuality for granted, or am I ungrateful?
I'm proud of Mark, the man as he is today. I'm proud of my brother for keeping the bullies away. And I'm proud at my success, day by day, of recovering from addiction and having a purpose.
With that, I'll sashay out of here.
Mark
(The video above is a gay pride message I produced last year, and I would encourage you to watch it. What begins as a funny take on public service announcements becomes something surprisingly different and emotional. As always, my friends, feel free to share my content, and please be well.)
Tags: Aging, aids, culture, gay, gratitude, help others, hiv, meth, recovery, Sexuality
Posted in Family and Friends, Gay Life, Living with HIV/AIDS, Meth and Recovery, My Fabulous Disease | 12 Comments »
Friday, May 20th, 2011
After a lifetime of sporadic, recreational drug use, I became a full-blown crystal meth addict ten years ago, and then eventually got clean and sober in January of 2009. But why would I, or anyone as engaged in life as I was, morph into a drug addict?
It seemed an unlikely turn of events for a gay advocate and outspoken community leader living with HIV. Was my drug addiction some sort of post-traumatic stress from the AIDS horror show of the 1980's?
Maybe it pre-dated AIDS, and resulted from the stress and shame of growing up gay. It's easy to understand why anyone who came of age believing they were perverted (and going straight to hell) might need a stiff drink. Research indicates that gay men and lesbians are more likely to smoke, drink and use drugs. Was I born this way, GaGa?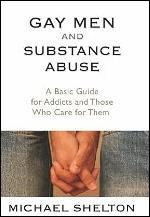 So I was immediately drawn to the new book, Gay Men and Substance Abuse: A Basic Guide for Addicts and Those Who Care for Them. I thought the book might bolster my hypothesis that I was a victim of gay culture and doomed from the start.
Because, my dear friends, even after more than two years living clean and sober, I still jump at the chance of blaming my behavior on something other than myself.
Alas, the book is a helpful, informative guide but it doesn't let me off the hook. It hasn't the least bit of interest in finger pointing. Instead, it offers practical information and advice about addiction, treatment, relapse and recovery " written specifically for gay men and their families. I would strongly recommend it for gay lovers or allies trying to understand the addiction and recovery process, and required reading for those working in the field.
I spoke to author Michael Shelton, M.S., C.A.C., about the ways in which addiction and recovery are different for gay men, and he pointed out the importance of family support, and the fact that gay men often don't have it.
"The number one precipitant for a person seeking help is family," Michael told me. "If they have no close relationship with their family or a significant other, there's no one on their back telling them to get into treatment."
But what about gay culture itself? Michael wasn't ready to make blanket pronouncements about gay culture's perils, but he did note the connection between our preoccupation with sex and the almost mythical sexual reputation of drugs like crystal meth.
"We absolutely have created sexual monsters" he said. "I see these guys every week (in my practice), and the only way they can engage in sexual contact with another man is through the use of substances."
Michael does allow that gay media plays a role in this hyper-sexuality. "The norms of our community say that one of the primary goals is hot sex as much as possible. Gay male culture is a hyper sexual culture. Pick up any gay paper and notice the sexual content."
Michael was quick to add that "this doesn't deny the fact there are many long term gay couples," but that statement didn't fit my agenda " Gay culture contributed to my addiction! I had something to blame! " so I ignored it and called my gay BFF Charles to announce my findings.
"Charles!" I began. I had caught him at a subway stop waiting to commute home from his governmental public health work. He does the green thing. "It's no wonder I became a drug addict, Charles."
"Really? How do you figure that?" he asked.
"Because I've been such a totally gay man!" I was lightheaded with blame deflection. "And being gay is all about hyper-sexuality and taking steroids and looking hot and dancing on boxes at circuit parties, just like I did. Oh, and don't forget sex parties!"
There was silence for a moment. I could hear a garbled announcement on the subway speakers at his end.
"Well, that pretty much negates my life," Charles finally said, flatly.
Charles has never been fond of drugs. His sex life has been more conservative than mine, meaning, in the realm of sanity, and his party days consisted of dance floor celebrations that ended before last call. He's never seen the inside of a sex club.
"Oh Charles, I didn't mean ""
"Your view is so small, Mark. You think when you stopped that behavior and going to those places… did you think you had reached the far limits of gay culture?"
I was properly chastised. "Yeah," I said. "I felt like that for a while."
"Then welcome to the rest of the real world, Mark. Say hello to all the gays who have real lives and real jobs and are standing at subway stops waiting to get home to feed the cat. Is that not gay enough for you, because I'm not stopping at a bathhouse on the way home? I'm going shopping later to find a hippie outfit to wear to a touring production of Hair I'm seeing tonight. I'm thinking love beads or pooka shells. Gay enough? Or should I shoot up meth during intermission?"
"Yes, yes, Charles. You're plenty gay."
"Gee, thanks. My train is here. Talk to you later."
Charles did his usual stellar job of pointing out what should be obvious to me. My self centeredness and limited viewpoint keep getting in the way. There hadn't been room in that view for other gay men who enjoyed lives without drugs or alcohol, or who were capable of using moderately.
There is a saying among people like me that we are not responsible for our addiction, but we are responsible for our recovery. It suggests that I should not blame myself for how I got in this predicament, and while I'm at it, I probably shouldn't blame my local gay dance club, either.
My road to recovery as a gay man looks remarkably like the road everyone else must take " paved with equal parts honesty, open-mindedness and a willingness to keep trying. That willingness, no matter how much I try deflecting and blaming others, is entirely up to one person.
That would be me. Big, flaming, gay 'ol me.
Tags: culture, gay, meth, recovery, Recreation, Sexuality
Posted in Family and Friends, Gay Life, Meth and Recovery, My Fabulous Disease | 12 Comments »
Tuesday, March 8th, 2011
When Mark first started My Fabulous Disease, I was pretty sure it was going to directly result in the destruction of humanity.  One year later, we're all still here.
I can't believe I lost that bet.
Myles Helfand, Editor, The Body, The Complete HIV/AIDS Resource
My father always said, "Raise your hand. Ask the stupid questions. Don't be afraid to make a fool of yourself." If he isn't rolling in his grave today, he's certainly shifting a little, because if there's one thing I've tried to do with my blog it has been to ask basic questions of others — and reveal everything I can of myself. The result has been a really gratifying experience sharing my life as an HIV positive gay man in recovery from addiction.
One year ago, I launched "My Fabulous Disease," but the site was birthed and nurtured by the talented staff of TheBody.com. I have been contributing to TheBody for more than a decade as a writer, and producing videos for the last several years. For that I am indebted to Bonnie Goldman, the founding editor of The Body, and to the current Community Manager, Olivia Ford.
In this special video episode, I have some fun answering the most frequently asked questions about my videos — and what it has been like exposing myself, figuratively speaking, to all of cyberspace. The bottom line: it has been an honor to reveal, report, and ruminate on life's challenges and joys as an HIV positive man.
I realize I'm not exactly an expert in the science of HIV or even a lot of the psycho/social issues involved. What I am, though, is curious. So I've tried to trust my own instincts and "ask the stupid questions" my Dad was talking about. Whether it was meeting teens at the AIDS conference in Vienna, exercising with fitness expert Nelson Vergel, or interviewing activists at the recent ADAP summit, I let my curiosity guide me.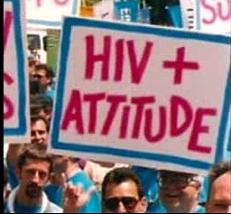 Sure, I've bombed a few times with my videos. It's been a learning process, and sometimes I misjudged a topic somehow, or just plain create a boring episode. Trust me " or ask anyone at TheBody, because they know how I worry " I keep close tabs on the comments and on the number of hits. And I'm constantly second guessing my choices. As much as I want to trust my instincts alone, I can't help but want to be popular.
The episodes that mean the most to me have been the ones which were the most personal and didn't even focus on my HIV (like "Facing Change," about leaving Atlanta to renew a relationship, or "Taking Care of Hal," about caring for my dying brother), or the ones that were the most practical and instructive (like "A Facial Wasting Update" about my facial filler process, or helping people select the best physician in "Six Tips for Choosing Your HIV Doctor").
Along the way I have had the honor to meet people working as activists and elected officials and advocates around the world. How can I not be grateful and happy when I meet such smart and dedicated people? I know our HIV/AIDS crisis isn't rosy and I know people are suffering. I also know without a doubt that we are in committed, loving hands the world over.
Let me leave you with this: we all have a story to tell. It is the story of how HIV/AIDS has affected our lives. Please, my friend, please tell it. Write an article or speak out on World AIDS Day. If you're more private, maybe you could just explain to a nephew what it was like when you once lost a friend to AIDS. Maybe it is as simple as asking your friends if they have been tested lately, and why it means something important to you.
There are so many people who write me, and they thank me for giving their experience a voice, because they can not speak out. If you are blessed with the opportunity and ability to share your experience, then please join me. There is so much room, so much loving space in this world, for your voice and your story.
You don't even have to dress in drag when you tell it. It just helps.
Please be well,
Mark
"A year of My Fabulous Disease isn't nearly enough. You've had the courage to address publicly, with your words and videos, the stuff a lot of gay men and people with HIV are accustomed to only thinking about."
Sean Strub, Founder, POZ Magazine
Your blog provides a limpid stream of good advice and optimism for anyone who stumbles into it. Your take on living with HIV is clearly the only one worth having, because you manage to inspire and annoy exactly the right people.
Gus Cairns, Editor, HIV Treatment Update
Here's to many more years of Mark's disarmingly honest, charmingly sincere, frequently bittersweet, and, above all, community empowering video blog.
Edwin J Bernard, journalist and blogger
Happy Birthday to My Fabulous Disease! You're just what the doctor ordered.
Robert Breining, Founder, POZIAM Social Network
I feel as if My Fabulous Disease is a sister site to "my glamorous HIV" way of life. More importantly, you've been able to create much needed dialogue within the community, and provide information with substance. We love you up here in Canada.
Brian Finch, Founder, PositiveLite
Laughter and lightness of heart have made a comeback in my life, thanks to your nutty taste. I have been reminded often that although our common condition is life (and death), it is no longer life OR death.
Rod Rushing, "On The Ten" Treatment Education Network
If Albert Schweitzer and Joan Rivers had a son, it would be you! Healing and outrageous all at once. Keep "curing" us with "My Fabulous Disease."
Chris Glaser, author, "The Final Deadline: What Death Has Taught Me about Life"
You and your blog are such an inspiration to others whether they are infected with HIV or someone who is still negative. We are also proud to have you as one of our Dab the AIDS Bear's Ambassadors of Hope!
Dab Garner, Founder, Dab the AIDS Bear Project
Happy Birthday! You are doing such a great job at portraying the face, humor and humanity behind a terrible disease that will continue to proliferate in our community if people like you don't continue to remind the rest of us that it still exists.
Zack Rosen, Editor, The New Gay
Tags: Aging, aids, barebacking, culture, family, gay, gratitude, help others, hiv, lipo, meth, physical, physician, politics, Radiesse, recovery, Recreation, research, serosorting, Sexuality, testing
Posted in Anita Mann and Acting Gigs, Family and Friends, Gay Life, Living with HIV/AIDS, Meth and Recovery, My Fabulous Disease, News | 14 Comments »
Tuesday, February 22nd, 2011
"The suspense is terrible. I hope it will last."
— Oscar Wilde, The Importance of Being Ernest
How was this judged, exactly? I was afraid you might ask. Not on the number of hits or any formal voting procedure. I relied purely on feedback received through the year and from posted comments, but mostly, umm, I picked my favorites. So there.
The Top Ten Posts from My Fabulous Disease
presented in reverse order
—-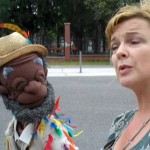 #10. The Wisdom of Youth at AIDS2010. My skills (and physical stamina) were sorely tested when TheBody.com sent me to Vienna for the 2010 International AIDS Conference. Every day was a sprint around the massive conference center in search of stories that inspired or amused me. In this episode, I was blown away by a collection of teenage (!) activists from around the globe who gave a press conference and then chatted with me (try being nineteen and an HIV advocate in Afghanistan). Then I interviewed an actual muppet with No Strings, a program that uses puppetry to communicate with African children about AIDS, transmission, and grief. Awesome.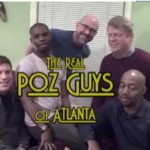 #9. The Real Poz Guys of Atlanta. Nothing has been more important to my long term sanity and well-being than the support of friends, so I decided to let you meet a few of them in this ongoing series of videos. In this, our second get together, my friends Craig, James, Antron and Eric and I (all of us are living with HIV) bake brownies — recipe included in the post! — and dish about our HIV, doctors, families and love lives. To top it off we all engage in some surprisingly moving "show 'n tell," by bringing things to our dinner that represent something about life with HIV. If you need to feel the love of friends right now, check this out.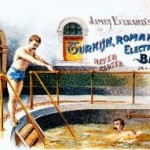 #8. Locker 32, your room is ready… to be hosed and sanitized. Okay, so here's my bawdy comedy side, in a farewell essay to the gay baths. In my former, youthful and/or drug fueled days, I was a staple in such establishments, and the value of how one looked sauntering about in a towel was a misguided priority that, frankly, I'm still working to shake from my world view. But there's no such depth in this funny essay, just a final look at the baths on my very last visit, or as the piece begins, "the last time I went to the baths… I stepped in poop." Hold your nose, and enjoy!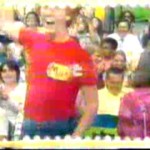 #7. The Price is Right, thirty years after coming on down. "When I was 19 years old, I vacationed to Los Angeles and won a car on The Price is Right." So begins my book "A Place Like This," my first-person account of my years in Hollywood in the 1980's. I use the game show story to reflect on the young man I was and what dreams I had, while AIDS looms in the near distance ready to wreck the plans of a generation. I've always liked this as its own essay, though, and thought it would be fun to include the actual footage of my winning the car, so the reader can watch the little story come to life.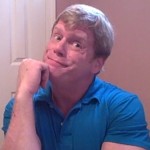 #6. My T-cells Could Use a Facelift. I've probably posted the heart and soul right out of this poor video, using it more than once this year, but it remains a favorite of mine because it strikes the heart of my issues as a gay man, a man with HIV, and an aging one at that. We're the guys that can still remember being youthful but we just don't quite hack it in the cruise clubs anymore. I know I shouldn't miss it, and yet… The video also lets me show off my butt pads and discuss my not-so-subtle tactics to avoid growing up. Maturity is hard won in my household, my friends.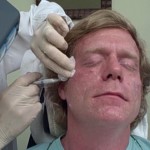 #5. A Facial Wasting Update. This is when I realized the real potential of my little digital camera: when Dr. Gerald Pierone agreed to let me film our consultation about my facial wasting (lipoatrophy), and the procedure to remedy it. This episode is actually our second video together, when I returned for a follow-up treatment — it reviews footage from the first visit but also gives a more accurate look at the treatment results. At the end of the first episode, I was so pleased with my new face that I shot my closing with such bright light I looked like I was voguing in a Madonna video. I don't make that mistake again.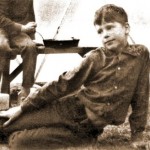 #4. I am the man my father built. Why are there passages in our life that we return to, again and again, those milestones that shape us and serve as references points our entire lives? Camping in the woods would seem an unmemorable scenario for a young gay boy like me (behold my pubescent self, right, in repose). Dad wasn't trying to butch me up, he simply reveled in being different, like pitching a clear plastic tent when all the other fathers and sons on the campout had normal ones. But every time dad instilled in me the value of being different ("that's the beauty of it," was his most common exclamation), he was preparing his son for the world in a way he never imagined. A love letter to my dad, and I hope you'll read it.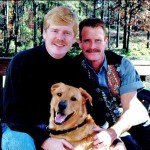 #3. Examining death, including the one I caused. To be honest, I thought I was doing my ex-partner Chris Glaser a favor by reviewing his most recent book. But that blithe arrogance evaporated when I read his elegant book about death, "The Final Deadline." Chris devotes chapters to manners of death and their lessons for the living, and to my surprise includes one about the death of our relationship and there, suddenly and in black and white, was the wreckage of a romance, and the crushing hurt I had caused when I chose my escalating drug addiction over my partner. Reading this book would enlighten anyone, but no one more than me. Chris' capacity for forgiveness and finding teachable moments is more beautifully rendered in his book than anything I might conjure.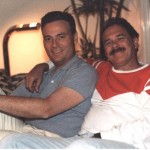 #2. Once, When We Were Heroes. Another one I've posted to death — the video version has been on my main page for ages — but it's as if I'm afraid I'll never write something quite like it again. It sprang from my observations about so many of us that lived through the horror of the 1980's and how mundane our lives are today. So many of us were called upon to do courageous things, or withstand terrible grief, and today we're shopping at Macy's and planning brunch. Which is a miracle and perfectly allowed, of course. It just makes me realize that you can never know what the man on the treadmill at the gym might have once withstood, or how resilient our own spirits are, when we once thought they might never survive.
And the #1 blog posting of my first year is…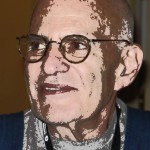 #1. The Day Larry Kramer Dissed Me. Pure whimsy, no doubt about it, and the funniest part of this fictional account of a disastrous trip to the mall with Larry Kramer was how many people didn't know I made the damn thing up. Not until they read the footnote. Reactions were all over the place: how dare I ridicule an icon, they wanted to know. I would be dead if it were not for him, they wailed. And "this is hilarious, please do HRC next!" I have not had the honor of meeting Larry Kramer but idolize him as an activist and as a writer. And if my "six degrees of Larry Kramer" friends are telling the truth, the man himself got the joke and liked it (and even left a posted comment for all to see).
Honorable mentions: My provocative chat with activist and POZ Magazine founder Sean Strub, "Five Things About HIV They're Not Telling You," had prevention advocates either impressed or aghast, and that's a good thing. My favorite little video was the Gay Pride PSA That Will Never Air, which begins with funny stories before it punches you in the gut with a message about drug addiction. And speaking of addiction, there's a precious vision of recovery is in the simple essay "A Dance to an Atlanta Night," in which I enjoy some simple pleasures with friends who have seen me at my worst.
I feel like I'm hitting my stride. Thanks to all of you for your words of encouragement, and I mean that. This has been an awesome adventure because of you. As always, please be well.
Mark
——————————————–
I hope you will consider "sharing" this via the buttons below with anyone who might enjoy an introduction to the blog. I love reaching new readers. Thanks.
Tags: A Place Like This, acting, Aging, aids, barebacking, culture, drag, family, gay, help others, hiv, lipo, meth, physician, politics, recovery, Recreation, serosorting, Sexuality
Posted in Family and Friends, Gay Life, Living with HIV/AIDS, Meth and Recovery, My Fabulous Disease, News, Prevention and Policy | 2 Comments »
Tuesday, February 15th, 2011
Here is a brief description and link to the entire collection of My Fabulous Disease videos, stretching back to the premiere episode in 2008. The videos have been viewed in classrooms, at conferences and in support groups, and you're welcome to re-post and share with proper credit.
This list is always available to you for browsing — just look under Categories on your right for "A LIST OF ALL "MFD" VIDEOS."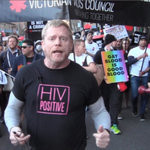 AIDS2014: The Complete Video Blog Collection. July 29, 2014. What an amazing week! I was commissioned by TheBody.com (where My Fabulous Disease was born) to create video content from the international AIDS conference (AIDS2014) in Melbourne, Australia, and my coverage leaves the more clinical news to those better qualified. Instead, I focused on the sights, people, and issues swirling around the event. Meet a drag superhero promoting prevention, or attend the march and candlelight vigil, or meet a man from Nigeria who risks jail every day simply by providing services to gay men. The videos are stuffed with stories like these, and they certainly put things in perspective in my own life. Check them out, Mate!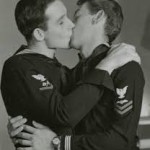 The Juicy SILENCE=DEATH Stories You Never Knew. June 29, 2014. How could I attend a conference alongside one of the co-creators of the iconic SILENCE=DEATH artwork and not get all the juicy details from him about the creation of that image, and all the other artwork we know so well? Avram Finkelstein provides some fascinating behind-the-scenes commentary on the personal and activism struggles that were going on in the very center of ACT UP and his own artistic collective, Gran Fury. Required viewing for anyone interested in our history (his story of the gay porn image of two sailors will leave you speechless).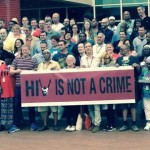 The Powerful 'HIV is Not a Crime' Conference. June 11, 2014. This video takes you to the first-ever national conference on HIV criminalization, HIV is Not A Crime, held in Grinnell, Iowa. The conference was definitely work, as advocates from around the country met to strategize how best to reform State laws that have little regard for the modern realities of HIV. In fact, there are people serving sentences right now for "exposing" others to HIV for actions that defy science as we know it, such as biting or spitting. This video review of the conference will introduce you to the issue of HIV criminalization, the advocates fighting it, and some of those who have served jail time under the statutes.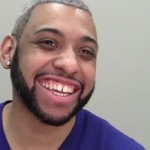 NEGATIVE: HIV Negative Gay Men Speaking for Themselves. I primarily write from the perspective of those of us living with HIV, which is important of course. But sometimes I feel as if negative gay men in particular find it difficult to express their concerns without being immediately attacked or shushed. So, I invited four very different negative guys to "talk to me like you talk to your friends when no one is around." Their startling honesty paints a picture of a community dealing with fear, confusion, and skepticism over what to believe and what their risks are. This candid video (the language is NSFW) doesn't speak for everyone, but you're going to relate to one of these guys — and hopefully feel empathy for them all.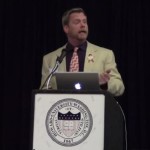 Mark S. King at the International Conference on Stigma. Still riding the wave of notoriety from writing a cover story about HIV stigma for POZ Magazine, I squeezed another drop of selfploitation with this appearance at this important conference in Washington, DC. Seriously, it did give a chance to reflect on the huge response to that article, and say some things about how at least some of my thinking on the topic had changed. That and, as I tell the conference audience, "I'm here to gay up this event a little bit." Make that a lot.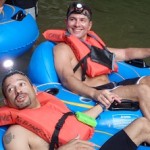 Aboard The 2013 HIV Cruise Retreat ("The Poz Cruise"). Ah, it's that time of year again. And for nearly 300 vacationing people with HIV and our friends, that meant a trip on the high seas together. Why would so many people devote time and money to this event? Because a lot of our group come from smaller communities where they have a bigger challenge making friends and disclosing their status. For seven days, WE are in the majority, and there's such freedom in that. Yes, the event is not cheap (starting around $599 for seven days), but as this video shows, the love of this group for one is another is priceless.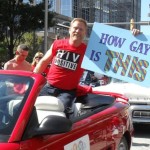 Gay Parade Tips from a Poz Grand Marshal. There's no way I was going to be honored as Grand Marshal of the Atlanta Pride Parade and not share it with those living with HIV and our allies. So, I invited some along! We had a blast, and you know that while I was waving to the crowd I also had my trusty video camera ready! This one is for you, if you are living with HIV, because as far as I'm concerned, we all deserve a parade. This video is my account of the exciting, validating day in the Atlanta sun.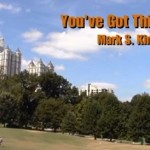 Two Minutes of Advice for Those Testing Positive. I produced this as part of the "You've Got This" campaign, in which people with HIV offer their pearls of wisdom to those who just tested positive. So, of course, I felt the topic could benefit from a little humor and joyfulness (should becoming a drag queen be one of your first tasks after you test?). In the end, just projecting a life of engagement and happiness means a lot to someone facing a new diagnosis, and that was my primary purpose here — but the video does manage to include sound advice.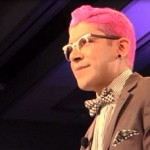 The Inspiring Advocates of the 2013 U.S. Conference on AIDS September 16, 2013. In my video blog recap of the annual conference sponsored by the National Minority AIDS Council, you'll meet as lot of people addressing HIV stigma in various ways. You're also going to meet advocates of both the celebrity variety (Mondo Guerra of Project Runway (right), and photographer Duane Cramer) and those doing the work on the ground in communities large and small. As usual, it was the people and their personal commitment that caught my attention, and this recap is a salute to their efforts.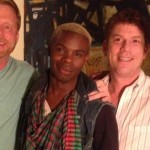 The Real Poz Guys of Atlanta III Sepotember 2, 2013. Why Andy Cohen isn't badgering me with phone calls to bring this series to Bravo, I'll never know. Nearly four years ago, I invited four friends living with HIV over to my place for a night of devouring brownies and sharing secrets, while my friend Charles captured it on video. The result was "You Gotta Have Friends," the first episode of what would be renamed "The Real Poz Guys of Atlanta." The second episode was posted more than a year later (you can see a recap and both previous episodes here). And now, episode three.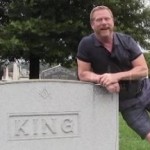 A Totally Gay Tour of Congressional Cemetery July 16, 2013 You haven't lived until you have hosted a game show in a cemetery. There I was, laughing and being silly while standing directly over the remains of more than 25,000 of the dearly departed. And I was doing it with the authorities. When I asked the president of Congressional Cemetery, Paul Williams, if he would play a game with me on camera for this blog, he took it all in stride. Because my blog has always been about living joyfully with HIV, perhaps this video brings that philosophy to its logical conclusion: accepting the passing of our lives with gratitude and happiness.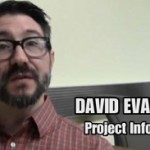 A Cure for AIDS: The HIV Activists Turning Hope into Action June 24, 2013. They are cautiously optimistic. But their faith is contagious, if you'll pardon the choice of words. And they also know that that we got protease inhibitors because of the same kind of tireless community efforts that they are displaying now. In fact, one can easily connect the dots from the activists shown in the Oscar nominated documentary How to Survive a Plague to this current crop of treatment advocates who are trying to take HIV research across the finish line.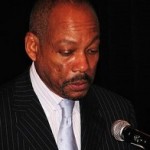 The New National Voice of People with HIV is… May 24, 2013. With the demise of The National Association of People with AIDS (NAPWA) earlier this year, there's some jockeying for position among other national groups. Who will win the crown of "the new national voice of people with HIV?" A recent public forum in Washington, DC, tried to begin an assessment of the national situation by asking people living with HIV what issues were most important to them. The most compelling minutes of the event were courtesy of the sheer audacity of former administrators from NAPWA who made a pitch for their new HIV advocacy venture, Pozitively Healthy. In this video I take them to task and even provide a wry "dramatic reenactment" of their organizational negotiations.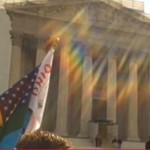 2013 Marriage Equality Rally at the Supreme Court March 26, 2013. I was stunned by the emotions — pride, sadness, and anger — that spilled out onto the streets of Washington, DC, during this marriage equality rally, from both sides of the issue. And for some reason, the old tune "Classical Gas" kept spinning in my head as I shot the footage. When the anti-gay marriage folks arrived with a marching band — oh, those trumpets! — I knew I had to make a music video of the song and just prayed that YouTube wouldn't block me from using it. I was in luck, and so are you, because this has become one of my favorite videos to date. Enjoy.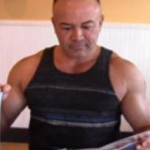 Behind the Scenes of the Video Series "A Day in the Life." March 24, 2013. Beginning two years ago, TheBody.com asked me to produce a series of videos ("A Day in the Life: Keeping Up With Your HIV Meds") that would profile a person living with HIV, what their day looks like, and how their medication regimen fits into their daily routine. It was a great opportunity to highlight the everyday lives of people living with HIV, but also to let their spirit and passions come through, and show we are whole people — not simply the virus. They are each less than ten minutes long; just scroll through them below and find a story that sounds like yours — or better yet, hear what the journey of someone completely different from you is like! Are you ready?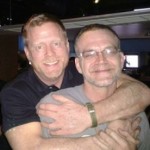 HIV and Gay Media: The Vanishing Virus February 27, 2013. What is the responsibility of LGBT media in this climate of rising infection rates and a bored readership? Are they simply reflecting the community's waning interest, or do they have a responsibility to keep HIV in the headlines, to serve as advocates for better public awareness? I was in the perfect place to ask these questions: The 2013 LGBT Media Journalists Convening, held in Philadelphia and sponsored by the National Lesbian and Gay Journalists Association. About 100 media professionals, including a healthy dose of bloggers like myself, attended the event, which educates LGBT journalists on various issues so they we might report on them with more authority. I asked them about their own coverage of HIV, and how best to re-engage our community.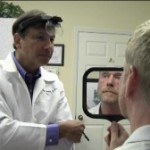 Treating My Facial Wasting with Artefill January 24, 2013. For several years now, I've made the occasional pilgrimage to Vero Beach, Florida, to be treated by Dr. Gerald Pierone for facial wasting, or lipoatrophy. And for all of these years, we have battled The Look: the sunken cheeks and sagging face of someone who has been on HIV medications for a long time. In my latest video blog below, you're going to see our progress, step by step. Facial fillers remain one of the topics about which I receive the most emails, and this video blog should answer most all of your questions.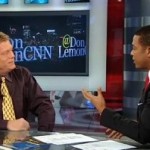 The Night Don Lemon Hugged Me December 13, 2012. We talked about HIV stigma and Madonna lighting. He shared a story of seeing an AIDS patient on a New York City street years ago. We were two very different men comfortable in our own skin, who refused to allow shame a place at the table. At the end of our interview I began to shake his hand and something remarkable happened. Don stood and reached out for a hug. The humanity – and perhaps even bravery – of his simple act wasn't lost on viewers, many of whom wrote to tell me how moving it was.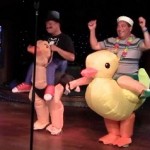 On Board the 2012 HIV Cruise Retreat November 15, 2012. Sailing from Ft Lauderdale to various islands of the Caribbean, the Cruise Retreat included more than 200 gay men, women and our supporters. Along the way, there were games, shore excursions and even budding romances. The protective walls that often surround those of us living with HIV came crumbling down, replaced with new relationships, email addresses and phone numbers. I don't expect that everyone has the ability to afford the trip, but the message of the event – reach out for support and friendships where ever you might find them – echoes in my mind and heart today.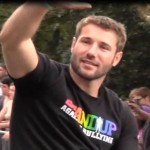 Is There Pride in Being HIV Positive? October 30, 2012. During the Atlanta Gay Pride Parade, it struck me how many contingents there were of people from all segments of the LGBT community celebrating their pride. And then it struck me how absent the HIV/AIDS organizations were, or at least people living with HIV themselves. What, then, is the intersection of HIV and Pride? Is there pride in being HIV positive? I posed this question to various people attending the parade and festival, and came away with some very surprising answers.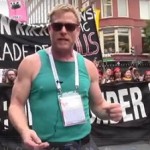 AIDS2012: The Complete Video Blog Collection. My adventures at the international AIDS conference in Washington, DC, are all documented here, in a review of the six video blogs (!) I produced during the week. The videos are funny, dramatic (the March to End AIDS may be my favorite), and feature both HIV/AIDS "stars" and the amazing people doing the work on the ground who never can get enough credit. Includes Jack Mackenroth ("Project Runway" and POZ Army), Jamar Rogers ("The Voice"), Daniel Bauer ("Beyond Belief"), Dr. "Johno" Mermin of CDC, Sean Strub (The SERO Project), Edwin Bernard (HIV Justice Network), protesters, drag queens, sex workers, and so much more!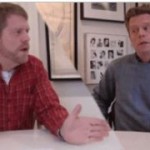 HIV Criminalization Face-Off: One Poz Man and His Accuser. February 7, 2012. What if you could witness a face-to-face confrontation between a man living with HIV and the sex partner accusing him of not revealing his status? Wouldn't you like to be a fly on that wall? The fireworks could be mighty, as emotions raged between the furious accuser and the positive person trying to defend his actions. What might that meeting look like, exactly? In this video, you're going to find out. I was proud of how this video turned out, and gratified by advocates who considered it a solid and well balanced look at this controversial issue.
The 'My Fabulous Disease' Holiday Spectacular! December 13, 2011. That's right folks, this is fun for the whole family! In fact, MY whole family gets in the act, as we share holiday cheer, get a lesson on Christmas cookies from Mom, and even get a visit from Santa. When we filmed this video, I told my family that there were people watching my blog who didn't have a close relationship with their family, and discussing HIV was out of the question. They took this to heart, as you will see, and their compassion shines through. Merry merry!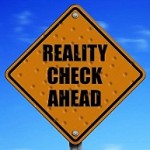 The Long Road Home from Relapse. November 29, 2011. Okay, this isn't a video but I didn't want you to miss it so I'm making an exception. This is a honest account of my drug relapse and it quickly became the most viewed blog posting in the history of this site. While my perception of the reasons and fallout from my relapse continue to evolve, this is how I felt at that time. I hope it might help others — either to give you a sense of addictive thinking, or remind you why you never, ever want to go back to using.
Sailing the 2011 HIV Cruise Retreat. November 15, 2011. I realize how fortunate I am. So many of us are not able to take the time or devote the money for a cruise like this. It's my hope that this video blog will inspire you to seek community, in whatever way you can, and never forget that a sense of humor sure does help the journey. And what a journey this 7-day Caribbean cruise was! There was plenty of social events, educational workshops, excursions to the shores of various islands, and let us now forget the parties — The Mad Hatter Party was worth the fare alone, but then The Blue Party, hosted by my comic alter ego Anita Mann, reached new levels of madness and joy. You can get more info about the event at www.HIVCruise.com. The event welcomes men and women, gay and straight, and they are a truly inspiring, fun filled group.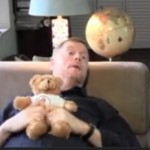 Divorce, Stress, HIV… and no jokes. November 3, 2011. This is a rather personal blog video, there's no doubt about that. I was even a little apprehensive because it doesn't offer the usual helpful tips or the "entertainment value" of my other videos. But one of my problems has always been trying to be the life of the party when I'm not feeling it. So I was relieved and pleased that there was so much love for this video, in which I sit down with my friend (and a therapist) David Fawcett to discuss divorce, loss, HIV, and what to do when life isn't all that damn fabulous. This is a different Mark than you might be used to, unplugged and exposed.
Finding Support in an e-Patient World. September 26, 2011. You're part of a healthcare revolution in cyberspace, my friends. It's changing the way people find treatment information, relate to their doctor, and support one another. In this video blog from the e-Patient Connections conference, you get to meet some of the marvelous people who are leading the charge. And guess what? It turns out that there are people living with a wide variety of conditions who are online and advocating for themselves and others. This moving and funny video will teach you something.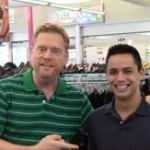 7 Ways to Save Money on Your Meds. August 16, 2011. With all the doctor appointments and wellness activities we engage in, living with HIV/AIDS can be a full-time job. And the truth is, it doesn't pay very well. We've all been feeling the pinch of tough economic times. So I hope you'll find some savings in this video blog, "7 Ways to Save Money on Meds," featuring Jason King, a patient advocate for the AIDS Healthcare Foundation. Jason has some tips that your pharmacist may not be telling you.
I'm Gonna Wipe That AIDS Right Off of My Face. August 2, 2011. Most of us know "the look," and I've started to get it. It's the telltale gullies and sunken cheeks associated with longtime HIV infection or (more likely) medications. Many of my friends and colleagues in this struggle suffer from it, and they may either be comfortable with it, proud of it as a badge of honor, or simply resigned to it. I salute us all, whether our features tells our HIV story or not. But meanwhile, I'll do what I can to wipe that shit off my face. In this video, I revisit Dr. Gerald Pierone for a treatment of Radiesse and Sculptra, and get information about the more permanent facial filler, Artefill.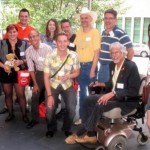 The Entire 2011 ADAP Conference in Nine Minutes! July 19, 2011. The 2011 ADAP Advocacy Association (aaa+) conference held July 5-7 in Washington, DC, was bursting with spirit. Dozens of advocates from across the country met for three days of workshops and speakers, and in this video blog, you'll see the entire conference boiled down to only nine minutes. I'm the cliff notes of HIV/AIDS events! The AIDS Drug Assistance Program waiting list continues to grow on a daily basis, denying patients the very medications that can keep them alive. This national disgrace deserves our attention and our phone calls to our elected officials, urging them not to forget the most vulnerable among us.
Should AIDS Activists and Pharma just get along? July 12, 2011. Am I an AIDS activist, ready to question authority and demand high standards of service for those living with HIV/AIDS? Or am I a "resource" for the pharmaceutical industry, so that they might craft more effective community programs that will lead AIDS patients to "care." This video on treatment activism mulls over the conflict, provides some historical context, and keeps the red spray paint at hand, in case the activism needs to go "old school." This became the most "shared" blog posting of mine to date, and very quickly, too. I think people responded to the mix of education and edgy advocacy.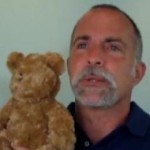 Dab Garner's 30 Year Story of Survival. June 28, 2011. This video is quite simple, really. One man explains to you what happened to him, from becoming one of the first AIDS patients in San Francisco to his life today in the service of others with HIV. Dab Garner has clearly put things into perspective, and his calm manner shows a man at peace with his fate, his survival, and the ghosts around him. It's an amazing story, actually. And considering the importance of passing our history down to younger people, it might not be a bad idea to share this video with someone you know, maybe even someone under 35 years old.
Vacations and Retreats for People with HIV/AIDS. April 28, 2011. Summer is approaching and vacation plans are being made " but have you ever considered a retreat or getaway with other people living with HIV/AIDS? It might sound odd to seek out a vacation event just for people with HIV. For me, my status is only a part of who I am, and I've gotten pretty good at disclosing when I need to. But for many of us it's tough getting past that hurdle. So joining a group of others living with HIV might be a fun solution if you're looking to make friends with other people living with HIV and build your support network.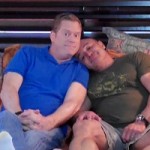 The Hard Facts on Erectile Dysfunction: Pills, Pumps and Prosthetics. April 6, 2011. My friend and HIV fitness author Nelson Vergel ("Testosterone: A Man's Guide") returns for another visit, this time to discuss erectile dysfunction and HIV, including the treatments available and issues specific to those of us with HIV. He also gives detailed information on the use of testosterone replacement therapy. Quite an informative video.
A Special One-Year Anniversary Posting! March 8, 2011. After weeks of teasing you with announcements and Top Ten listing, I finally put an end to milking the occasion with this, a special video celebrating one year of blogging on my site. This is lightweight, no doubt, but I do answer the most popular questions I get about myself and the blog, and it gives me a great opportunity to thank you, my readers and watchers. It has indeed been a great first year, and this video demonstrates my gratitude.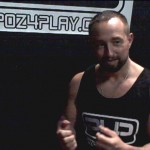 Touring an HIV+ Gay Sex Club. Plus: The Porn Stars that Got Away. March 1, 2011. I revisit a video tour of a public sex venue from last year and catch up with the host of "Poz4Play," a monthly gathering of HIV positive gay men. Along the way we discuss serosorting (limiting partners to those who share your HIV status) and if these parties offer real prevention or a false sense of security from other STD's. Meanwhile, I share what happens when you get "too real" in your line of questioning with porn stars (hint: they stop returning your e-mails).
The Hilarious Idiocy of Anonymous Gay Sex. February 7, 2011. When someone brought this YouTube video to my attention, I laughed out loud at its amazing recreation of an online hookup between two gay men, and the level of stupidity that is often involved when negotiating sex. The person who created this video prefers the anonymity of cyberspace, but I think he deserves a medal for perfectly demonstrating what we're up against when it comes to making intelligent sexual choices.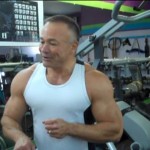 Hitting the Gym with HIV Fitness Expert Nelson Vergel. February 3, 2011. Fitness expert and author Nelson Vergel gets my growing waistline to the gym for a lesson in aerobic activity and weight training and the benefits and risks to those with HIV. Part Two in an ongoing series of fitness and nutrition videos with Nelson.
AIDS Activism 101: Steps to end the ADAP crisis. January 31, 2011. An interesting and practical look at the steps to take to have a voice with your elected official, by getting the activists at the 2011 ADAP Summit to cle4arly explain what was happening with the program, and then easy directions to contact your elected official about this (or any!) advocacy issue.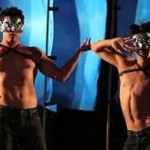 Five Things About HIV (They're Not Telling You). January 18, 2011. Activist and POZ Magazine Founder Sean Strub stops by for a game of ping pong and then a very provocative discussion of why public health campaigns keep getting it wrong in terms of messages to gay men, and some things that gay men should know that have not been widely reported.
HIV Fitness Stud Nelson Vergel Raids My Fridge. January 11, 2011. The first in a series of fitness and nutrition videos with HIV fitness expert Nelson Vergel. In this video, Nelson raids my fridge and gives simple, practical tips on eating right, mysterious "diet" labels, and the importance of proper pooping!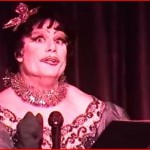 Recovering Joy. December 14, 2010. Why include a video of my performing in drag at a Christmas benefit for people in recovery from drugs and alcohol? Because it's funny. And because I wasn't very funny when i was an active addict, and there are a lot of wise messages contained in this very funny rendition of "Twas the Night Before Christmas," as read by my alter ego, Ms. Anita Mann.
Once, When We Were Heroes. November 28, 2010. This is an essay that won a 2008 award from the National Lesbian and Gay Journalism Association, for best written piece of the year, but I created this video version because I wanted another way of sharing its message. It potently describes the early days of the AIDS epidemic, and draws a bittersweet line between life than, and now. The best of my work.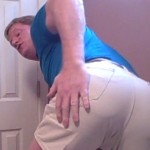 My T-cells could use a facelift. November 11, 2010. This is the video that might be my personal favorite because it is funny and speaks to my issues of aging and regret and selfishly trying to hold on to old behaviors. Watch as, through video editing magic, my mature self and my young, selfish self argue about the effects of aging in a gay culture. Funny and wise, I think.
My Video Report aboard the HIV Cruise Retreat. November 1, 2010. During my maiden voyage as M.C. for the HIV Cruise Retreat, I didn't know what to expect. But as you'll see in this rollicking video diary, our group bonded and laughed and learned. Absent were so many of the social tensions that usually follow a group of largely gay men around. We all just cared for one another and had a terrific time. I hope I can return every year!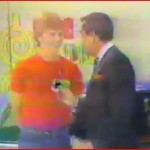 The Price is Right, 30 Years after Coming on Down. October 18, 2010. Would you believe I won a car on the Price is Right, back in 1980 when Bob Barker still had dark hair, and I have the video to prove it? I sure do! You'll watch the video and get to read an essay about the entire experience, and how it haunted me for years, when the advent of AIDS ruined all those wonderful plans I had told Bob Barker I was making for my life.
In Praise of HIV Negative Gay Men. October 13, 2010. Oh man, did this one ever get me into trouble. Here I thought I had such a great idea, doing a video to praise an encourage HIV negative gay men for staying that way, and acknowledging the fact that, in many ways, their struggles without HIV are harder than mine with it. Oops… this video offended just about everyone, mostly for a perceived sarcasm in my delivery. I'll let you watch and decide for yourself.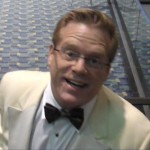 The 2010 HRC Dinner (in under four minutes!). October 10, 2010. I attended this national dinner for the Human Rights Campaign in Washington, DC, and had fun teasing the event by presenting the bloated evening in less than four minutes. My snarkiness was rewarded — it has become my most-watched video because, as it turns out, there appear to be quite a lot of people who like people being snarky about HRC. Just sayin'.
Fighting Back Hard Against Bullying. October 5, 2010. This essay about gay bullying includes the video "It Gets Better with the King Brothers," the video I made with my (also gay) brother Dick. We had no idea it would become one of the most watched videos for the project, and it now slated to be included in the "It Gets Better" book out in March, 2011. People seemed to like our brotherly love!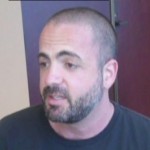 Condoms & Bareback Sex at the Gay Summit. (September 20, 2010.) As gay sexual advocates met at the annual Gay Men's Health Summit in Ft Lauderdale, there was an assortment of workshops and speakers focused on a golden oldie: promoting condom usage among gay men and how to address barebacking. Included is an interview with activist (and one-time bareback poster boy) Tony Valenzuela.
My Forbidden Love for Gay Monsters. September 28, 2010. This essay on my crush on Quentin Collins from Dark Shadows, and love for horror movies, gave me a chance to show off a video I produced for a stage production of Night of the Living Dead. I had such a blast making it!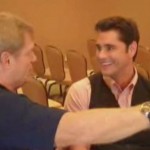 HIV Stigma (and my lover Jack) at USCA. September 14, 2010. At the United States Conference on AIDS held in Orlando, I learned about a new project to address HIV stigma (which seems to be growing, not shrinking) and the reasons why. I also provide a tour of the conference itself and get some designs lessons from Jack Mackenroth, the Project Runway hunk who is HIV positive and is behind a public awareness campaign.
Sex While HIV Positive: The New Criminals. September 6, 2010. This video was significant to me for two big reasons: making it introduced me to the heroic activist Sean Strub for the first time in person, and it gave Sean a chance to very clearly outline a misunderstood topic. At a time when treatment successes and public acceptance of HIV/AIDS has made strides, why are there horrific laws that not only unfairly fault those with HIV, but are based on bad science?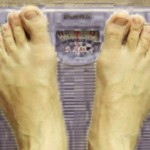 Does the Gay Men's Health Summit make me look fat? August 26, 2010. Also while at the Gay Men's Summit in Ft Lauderdale, I attended a workshop on body image and gay men — and not a moment too soon, since my expanding waistline was threatening what my culture (and I) valued about the perfect body.
AIDS2010 for Dummies: An Entertaining Review. August 3, 2010. This is a collection of ALL the videos I produced while in Vienna for the 2010 International AIDS Conference, and it's quite a colorful collection. I left the research-oriented reporting to others and followed the people, sights and sounds of this amazing conference — teenagers from around the world teaching about condoms! An AIDS prevention musical featuring sex workers (STAR WHORES)! The rallies and the protests and the celebrities are all here. My thanks to TheBody.com for sending me to this event as their correspondent!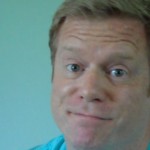 The Gay Pride PSA (that will never air!). June 15, 2010. What begins as a funny reflection of what gay pride has meant to me (organizing a parade starring ME as a drag queen — when I was eleven), becomes something much, much different in this short video. I guess the wreckage of my drug addiction was still haunting me. What results is a sweet message about PRIDE that suddenly punches you in the gut. I'm proud of this one.
Six Tips for Choosing Your HIV Doctor. May 28, 2010. When I began making plans to move from Atlanta back to Ft Lauderdale, the most daunting task was having to find the right doctor in my new city. Luckily, my Atlanta physician, Dr. David Morris, walked me through some practical tips that anyone can use. Watch his advice — and then watch as my cameras capture my very first meeting (really!) with my new doctor in Ft Lauderdale, as I follow the tips and grill him with questions!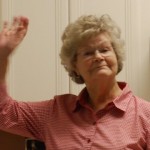 What It Feels Like for a Mom. May 4, 2010. How does our HIV status affect the ones who love us most? What fears are they not telling us? I've always wondered, so I sat my mother down for an interview about my HIV, what it was like raising two gay sons, and how it affected the family when we experienced our own AIDS tragedy. She never flinched at the questions, and her answers are sincere and revealing.
Has My AIDS Crisis Ended? April 18, 2010. As the annual AIDS Walk strolled through my community, I remembered the crisis mentality of earlier Walks — and how getting myself to a Walk at all no longer seemed so important. Has my "crisis" lifted? As part of this video I sat down with U.S. Congressman Barney Frank and asked him about the difference between the emotional toll to gay men, "then" and now.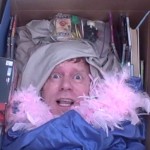 Facing Change. March 25, 2010. While packing for my move back to Ft Lauderdale from Atlanta, the chore of separating my belongings ("deciding what to keep and what to throw away…") brings up some emotions (it also brings up a face in a box, more than ready to tease me for feeling blue). I give the packing a rest long enough to get honest about the reasons for the move, and the beauty of second chances.
The Real Poz Guys of Atlanta. March 11, 2010 (originally posted on TheBody.com on February 23, 2010). Another fun evening of friendship and chocolate and secrets with my supportive group of friends in Atlanta. This time, we bake brownies and talk about everything from our doctors to our love lives, and then have Show 'n Tell! A great example of the value of strong social support for people living with HIV/AIDS.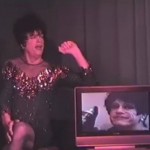 Anita Mann's Infamous TV Set Number. (Filmed in 2008). Set to Nancy Lamott's "Don't Get Around Much Anymore," my drag queen alter ego battles herself locked in a TV set in this, her finest hour on stage. This performance was taped at a fund raiser for gay and lesbians in recovery from drugs an alcohol, since Anita (and I) are in recovery from crystal meth addiction. Laughter isn't just good for my t-cells, it is also vital to my recovery from addiction!
A Facial Wasting Update. (Originally appeared on TheBody.com on February 2, 2010). In a previous video I took you along to my first appointment with Dr. Gerald Pierone to address my facial wasting, and that video focused on how my wasting affected me personally. This video, told more from the perspective of Dr. Gerald Pierone, takes you along on my third visit for facial fillers to treat my wasting (lipoatrophy) with Sculptra and Radiesse. Hope you're not afraid of needles.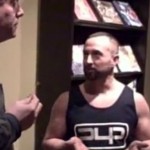 Serosorting and Sex Clubs. (Originally appeared on TheBody.com on January 4, 2010.) This quickly became my most-viewed video blog to date. Was it the intelligent discussion about serosorting (limited one's sexual partners to those who share your HIV status), or was it the guided tour of a gay sex club? Hmm. At any rate, Poz4Play sex party host Bill Trimble leads me through the titillating hallways of his monthly sex party "exclusively for HIV positive gay men." Then we have a seat next to the sling and enjoy an equally interesting conversation about the sexual choices gay men make — and why Bill believes he is providing important HIV prevention.
My Search for Meaning. (Originally appeared on TheBody.com on May 27, 2009.) Such a tiny topic, eh? And yet when you are faced with such tragedy like the AIDS crisis you can find yourself asking, "What's it all about?" I've shared my frustration with the topic and then conduct interviews with psychiatrist Dr. Jesse Peel, AIDS physician Dr. David Morris, and gay theologian Rev. Chris Glaser. Interesting food for thought.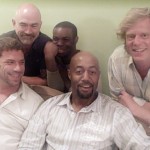 You Gotta Have Friends. (Originally appeared on TheBody.com on April 22, 2009) So many people wrote to express their appreciation of this video and its simple plot: I invited four friends over for dinner and conversation, and all of us are living with HIV. The intimacy of the conversation is real; these are, in fact, good friends of mine. We cover everything from how we disclose our HIV status to friends and dates, to what our mothers think (and which ones are supportive). Antron, Craig, Eric and James demonstrate that in the sometimes stressful world of HIV, friends really matter.
Treating My Facial Wasting. (Originally appeared on TheBody.com on March 25, 2009.) After dealing with facial lipoatrophy (wasting) and seeing it so evident in my videos, I decided to do something about it by visiting Dr. Gerald Pierone in Vero Beach, FL and being treated with injections of facial fillers. Facial wasting and fat displacement are common side effects of both HIV infection and the medications used to treat it. This topic was updated in a later video when I returned to Dr. Pierone, "Facial Wasting Update."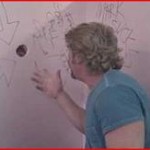 Mark's R-Rated Sex Pig Blog. (Originally appeared on TheBody.com on January 28, 2009.) Barebacking, glory holes, casual sex and disclosing my HIV status are all discussed in this bawdy, provocative episode. Aging and negotiating sex as a gay man is as funny as it is frustrating, if you ask me. My favorite part: negotiating safer sex through a glory hole. The video is notable for another, unrelated reason: I was only one month clean from my crystal meth addiction and you can still see the ravages of drugs on my face, which is a lesson all its own.
The Drug Addict Takes a Holiday. (Originally appeared on TheBody.com on January 13, 2009.) Ouch. This one is tough for me to watch. After my former partner Ben ended our relationship when I ended up in drug rehab, I visited him in the home we had shared in Ft Lauderdale and tried to make sense of our past and what may happen in our future. This video is also a visual testament to age, past drug abuse and HIV meds catching up with me, as evidenced by the lipoatrophy (facial wasting) so apparent on my face.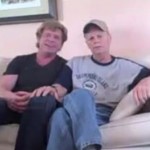 Taking Care of Hal. (Originally appeared on TheBody.com on November 20, 2008.) I never dreamed I would be spending two months in Michigan helping my oldest brother through chemotherapy. But it got me outside of my head, beyond my own HIV diagnosis, and helped me focus on helping someone else. Sometimes, that's the best medicine of all. (My brother, Harold R. King, Jr., passed away in the Fall of 2010.)
Oprah Comes Calling. (Originally appeared on TheBody.com on November 10, 2008.) In this, only the second episode of my ongoing video series, Oprah reaches out to touch me! It leads to bittersweet memories of Louise Hay (the "Hayrides" of the 1980s in West Hollywood), and of my gay brother Dick and his partner's struggle with AIDS. Also, I get an annual physical with Dr. David Morris. Interesting in that you can see me trying to find a balance between humor and helpfulness.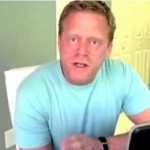 The PREMIERE of My Fabulous Disease! (Originally appeared on TheBody.com on September 24, 2008.) In September of 2008, my video series "My Fabulous Disease" debuted on the best HIV resource on the net, TheBody.com. Here is that episode, which introduces me as a gay man in recovery living with HIV/AIDS. Little did I know what video adventures would lie ahead!
Tags: acting, Aging, aids, barebacking, culture, drag, family, gay, gratitude, help others, hiv, lipo, Louise Hay, meth, Oprah, physical, physician, politics, Radiesse, recovery, Recreation, research, Sculptra, serosorting, Sexuality, testing
Posted in A LIST OF ALL "MFD" VIDEOS, Family and Friends, Gay Life, Living with HIV/AIDS, Meth and Recovery, My Fabulous Disease, News, Prevention and Policy | 1 Comment »