Anita Mann and Acting Gigs
Tuesday, October 30th, 2012
During my new video blog episode, below, someone asks me incredulously if I would actually march down the street telling people I was HIV positive.
Well, actually, I would. And have. Many Gay Pride parades ago, in 1994, I marched while wearing a t-shirt that said "NO ONE KNOWS I'M HIV POSITIVE." This was prior to the advent of protease inhibitors, when many were still dying. The shirt felt like an enormous "screw you" to the virus, to the body count, and to anyone who had a problem with my status.
But I have a peculiar lack of shame, or if you will, I'm shameless. And I am very, very fortunate that I can exercise this trait with a minimum of consequences. It's not something that many people with HIV are able to do. Why? Beyond their personal reticence, there is still an appalling lack of empathy (and education) within families, workplaces, and social networks. The issue of HIV criminalization and the increased prosecutions of people for not disclosing their status only increases the risks of sharing your status.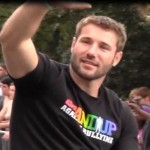 It may be instructive to point out that, unlike cancer or diabetes, people with HIV are stigmatized, rejected and even prosecuted for their status — and not a small amount of social stigma comes from within our community (HIV is the only viral condition for which you can be prosecuted for not disclosing, even though others, such as Hep C, have become deadlier). I believe one antidote to stigma is pride, and by taking pride in our HIV status we can foster a feeling of responsibility and openness — to seek medical care, to disclose to our partners, to serve as models for those who are too afraid of HIV to even get tested.
During the Atlanta Pride parade and festival, I tried to reconcile my own "HIV OUT" status with those who can't speak for themselves, and I investigated a simple question: if HIV is nothing to be ashamed of, can it be something to be proud of?
Thanks for watching, and please be well.
Mark
PLUS…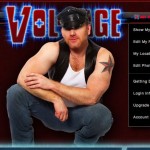 There's one thing that Volttage (the new online dating site for HIV positive gay men) will never lack: artwork of hot naked men. Not when it has been created in part by HIV hottie and physique model Jack Mackenroth. If you're gay and poz and single, you might appreciate a dating site in which the maddening question "are you clean?" will never be asked. This kind of selective coupling is known as serosorting (check out the video tour of an HIV positive sex club I did last year), and it can be helpful to both peace of mind and HIV infection risk. But of course, love always enjoys complicating things, so save some room in that heart of yours, just in case the man of your dreams is HIV negative!
Tags: culture, drag, gay, gratitude, hiv, Recreation, Sexuality
Posted in Anita Mann and Acting Gigs, Gay Life, Living with HIV/AIDS, My Fabulous Disease | 12 Comments »
Monday, May 21st, 2012
The music my friends liked when I was a teenager intimidated me. It was the head-banging rock of the early seventies, and it felt alien and unappetizing. Most of all, it just felt… straight, in a way I knew I could never be. Alone in my room, I listened to my beloved Broadway musicals, and resigned myself to the fact that popular music would never really speak to me.
And then in 1977, when I was sixteen years old, I began sneaking into the only gay bar in Shreveport, Louisiana. Inside I found joy and liberty, fashioned with bell bottomed pants and handsome smiles and the dance floor – oh my God the dance floor – centering the nightclub was a glorious explosion of colored light and swinging hips and arms reaching up, up to the sky as if we could clutch it in our hands. The music was an entrancing bombardment of sound, and one song, one mesmerizing invitation to touch the heavens, was played again and again.
It was Donna Summer. And she was singing "I Feel Love."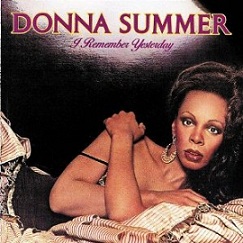 The track was really the triumph of producer Giorgio Moroder, who created the driving, synthesized beat that would define Donna Summer's music for years to come. But I knew I had to own this amazing song, and soon I stood proudly at the record store cashier to buy my very first popular album, Donna Summer's I Remember Yesterday.
I had found my music, my voice, and my lifelong muse.
The following year I had come out as a senior in high school, and Donna Summer was still in her "whisper period." It was never my favorite sound from her – it felt like playing chopsticks on a grand piano – and I knew from her other album tracks that she could let it rip. As I was graduating she did just that, with the release of her iconic "Last Dance." Her full-throttle pipes were on stunning display. Dance parties would never be the same.
By the time I left home for college in New Orleans, the music of Donna Summer had exploded into popular culture. I felt so proud of her, as if I had discovered her myself. My nights in the French Quarter were spent in the Parade disco on Bourbon Street, dancing to "Hot Stuff" and "Bad Girls."
The feeling of joyous exuberance that surrounded that disco is hard to describe. It was a sea of shirtless men, staking claim to our sexuality and the promise of infinite possibilities ahead. The incessant thump! thump! thump! of the beat was our clarion call, and it shouted Here! Here! Your tribe is here! We were so beautiful, in ways we were much too young to know.
And then soon, of course, the lights began to dim.
By 1982, I was struggling in Los Angeles as an aspiring actor, and Donna Summer was having a musical identity crisis. Record executives wanted a new sound for her to accompany the changing times, and her longtime producer Giorgio Moroder had been replaced by a succession of others. The red-hot Quincy Jones produced her Donna Summer album that year and their studio clashes became legendary. The album floundered and produced no significant hits.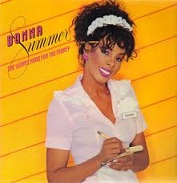 At the Los Angeles gay pride festival the next year, I was thrilled to hear Donna's voice again, sounding gorgeous and almighty, singing "She Works Hard for the Money." I took to the dance floor but was somehow unable to muster the joy I had known only a few years before. Life had intervened. And it had brutal plans for the men under the dance floor tent.
Donna Summer produced dance floor singles, if not hits, in the years that followed, but we weren't paying attention. The night club crowds dissipated, as a silent killer plucked men away one by one. AIDS had begun its murderous march through the gay community.
The villain wasn't simply the disease in those darkest of days. It was ignorance, and the judgment that rose up from social conservatives who saw Godly retribution in the horrific deaths of our friends. And so, when Donna Summer became a born-again Christian during this period and announced she would no longer perform her early, erotically charged hit "Love to Love You, Baby," her gay audience viewed her with immediate suspicion.
An ugly rumor began. Someone claimed to have heard her make a homophobic remark during a concert appearance. Depending on who was repeating the story, she had either said AIDS was God's judgment, or that God made Adam and Eve, not Adam and Steve. The unsubstantiated rumor swirled and grew, in an environment in which gay men were particularly sensitive to ignorance and hatred. By the time Donna Summer took it all seriously enough to set the record straight, it was too late. What was left of her popularity fell victim to the social maelstrom of AIDS.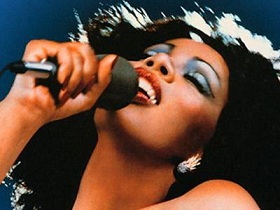 I never believed the story, and defiantly continued buying her albums, though they appeared with less regularity. Donna Summer would have only one more true hit, "This Time I Know It's for Real," which I chose to perform for my maiden appearance in drag at an AIDS benefit. The fact that during this time Donna Summer was raising money for AIDS research gained little traction among emotionally bruised and unforgiving gay men.
Today, disco may be dead, but Donna Summer's music laid the groundwork for everyone from Madonna to Lady GaGa, even if my body has found it harder to approximate the dance floor moves of my youth. But in my mind, as I blast "Dim All the Lights" in the privacy of my living room, I am young and powerful and life is making promises that are wonderful and possible.
Donna Summer is among the spirits now, joining the legions of ghosts haunting brightly colored discos from another era. She is still cooing to them, to these throngs of boisterous men, inviting them to the dance, where there is everything to celebrate and nothing to forgive.
The men are moving to the beat and laughing and holding one another. They are all beautiful, and they know it.
And they feel love.
Tags: acting, Aging, aids, culture, drag, gay, Recreation, Sexuality
Posted in Anita Mann and Acting Gigs, Books and Writings, Gay Life, Living with HIV/AIDS, My Fabulous Disease, News | 20 Comments »
Thursday, March 15th, 2012
"We're born naked… and the rest is drag." — RuPaul/center>

When I was nine years old, I took my parents' album of the Broadway musical "Damn Yankees" and memorized every syllable of Gwen Verdon's show stopper, "Who's Got the Pain When They Do the Mambo?" Once I was satisfied with my lip-synching and choreography (I decided that a mambo was a dance in which young boys gyrated and flung themselves on and off the living room sofa), the number was ready for public display.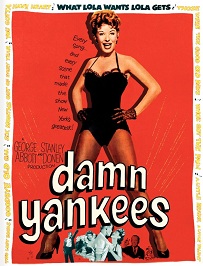 The premiere was a simple affair, exclusive and unannounced. Mrs. May from across the street had stopped in for afternoon coffee, and opportunity knocked when Mother busied herself in the kitchen for a few minutes.
Not a smart move, Mother, leaving Mark alone with the company.
"Mrs. May, would you like to see me do a song?" The unsuspecting woman gave a polite "yes, that sounds nice" and before Mother could run interference I had turned on the stereo and dropped the needle at the precise moment where Gwen breaks into song.
Mrs. May stared and stared, her hands folded neatly in her lap, as I brought out every sashay, twist and thrust in my dancing arsenal. My moves may have been imperfect but I vocalized brilliantly, thanks to Gwen. As I struck my final pose, arms reaching for the heavens, frozen and triumphant, I saw mother standing in the doorway, holding a plate of cookies and breathing heavily through her nostrils.
Future performances would be limited to my bedroom, where I could conjure an audience cheering with acclamation and mothers wouldn't put you on restriction.
It is that boy, the cheerful but feminine performer, that I always feared would creep out of me as I navigated young adulthood as a gay man. I worked to shed his characteristics, to replace every soft gesture with a wooden one, to embrace the gym and tank tops and Levi jeans with the same fervor I once had for my beloved Broadway musicals, with mixed success.
And then, a lifetime later, as I worked for an AIDS agency in Atlanta in the 90's, destiny called. An upcoming drag contest to benefit our agency was suffering from poor participation, and my boss asked if I would consider entering.
Being a drag queen, even for a night, terrified and delighted me. But the performer in me won out, wouldn't you know, and Anita Mann was born. I created an interactive video rendition of Donna Summer's "This Time I Know It's for Real," (even then, long before this blog, I was toying with the possibilities of video) and won the contest.
Soon I was performing with "the camp drag queens of the south," The Armorettes, who hosted a Sunday night show to raise funds for AIDS organizations. Over the years they have raised over $1 million dollars, and their show was a sellout every week. But my own phobic notions lingered.
I didn't want to be known as a drag queen ("It's comedy! I'm a performer!" I would insist). I never appeared anywhere in drag but on that stage – I would always get dressed at the show, and was often out of drag for the final curtain call, in a bid to display whatever masculine credentials I had to offer.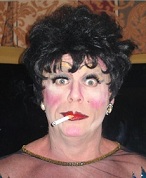 I would hear other gay men make disparaging remarks about drag and I withered, unable to admit I was playing to a packed room every Sunday.
The nexus of shame and shamelessness is a complicated one. Each week I put on full display the very things about myself that I had worked so hard to reject – my femininity, my silly pursuit of acceptance through laughter and applause. And just as I gained confidence in what I was doing and why, I would lose a potential boyfriend when he learned of my weekend talents.
As a growing drug addiction encroached on my free time, I abandoned Anita Mann to its demands. For many years thereafter, Anita's dress and wig would be relegated to a duffel bag hidden in the back of the hallway closet. I had found a vocation in drugs that offered twice the shame and every bit of the need to keep quiet about it.
It took a few years in recovery from my addiction before Anita would make her comeback. Armed with a TV set and a sense of the absurd, Anita performed at a benefit for those of us in recovery, in what may have been her finest hour. Her rendition of "Don't Get Around Much Anymore" grows more insane by the moment, and perfectly embodied my interest in multi-media performance.
And yes, I am aware that I speak of her in the third person. Maybe it is because I view her as a character I have created, and perhaps it is the remnants of shame, and of my need to keep her at a distance.
It's strange, how those things about which we have drawn the most shame are also able to liberate us, not to mention help others. My HIV status. My drug addiction. My drag personality. As I have embraced each of these, I've found self-acceptance and a way to carry a message of hope, and even joy, to others.
Anita Mann limits her performances these days to recovery related engagements. It seems fitting that these two aspects of my life, both once secretive, have found their place together. Anita has a voice now as well, doing a sort of recovery stand-up and even singing live when the occasion permits. Anyone in recovery might enjoy watching the highlights of her recent stint at the Crystal Meth Anonymous conference in Atlanta, which includes her bittersweet rendition of "Happiness is…"
Meanwhile, I still struggle with the need to project as much masculinity as I can muster. I swagger more than I sashay. I sport a beard when possible. And I work to maintain a strict gym regimen.
It's important for me to stay in shape if I expect to fit in that dress.
———————————————————————–
PLUS…
The HIV Cruise Retreat is going to be sold out early this year, because the cruise ship, unlike previous years, is taking back unsold cabins from the cruise organizer that are not sold within the next week. In years past, cabins for our group could be sold much closer to departure. This is probably due to the popularity of the Halloween voyage, and it means you must act now to get a spot. I love this event. Contact Paul Stalbuam at 888-640-7447 or visit www.HIVCruise.com.
Tags: acting, culture, drag, gay, help others, hiv, meth, recovery, Recreation
Posted in Anita Mann and Acting Gigs, Family and Friends, Gay Life, Meth and Recovery, My Fabulous Disease | 9 Comments »
Tuesday, December 13th, 2011
My mother's home here in Shreveport, Louisiana, was fraught with excitement last week. Christmas decorations littered the living room, the almond scent of cookies filled the air, and last minute phone calls and arrangements made it all feel like a major production was underway.
And there was. The event that had everyone scrambling was held on a Sunday afternoon, when siblings and extended family arrived for the taping of The 'My Fabulous Disease' Holiday Spectacular.
Now just take that in for a moment. My family was enthusiastically participating in a video about my life with HIV. And they were much more concerned with choosing a fun holiday outfit than being publicly associated with their HIV positive relative. For them, sitting down for an interview about my HIV status, well, that was the easy part. They had no problem being candid about my HIV, as you will see.
I am an extremely blessed and fortunate man.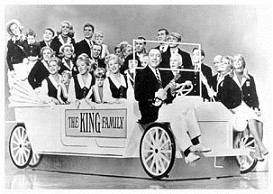 When I was young, I remember watching "The King Family" on television (right), a big happy bunch that sang really well and wore lots of matching outfits. I was starstruck, and always wondered if that King family might bear some relation to mine. And if they didn't, would they let me come be on their show anyway?
Well, today, I'm proud of my own family for displaying our dubious talents, and by going a big step further by discussing the importance of supporting those of us living with HIV/AIDS. For far too many, the difficulty in disclosing our status — or the result of doing so — has distanced them from the people they need most during times of challenge.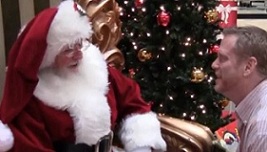 The Holiday Spectacular includes some family greetings, a cooking segment with Mom (you'll want that divine almond scent wafting through your home, too), some holiday drag, a surprise here and there, and even an appearance by the big man himself, Santa Claus.

You may remember my mother from "What it Feels Like for a Mom," a bracingly honest video created for Mother's Day. You might also remember my gay brother Dick, who made an It Gets Better video with me. He was also one of the main subjects of the award winning "Once, When We Were Heroes" posting I made for World AIDS Day several years ago. But today, you're also going to meet sisters, nieces and in-laws who have special holiday greetings just for you.

Enjoy the holiday special, my friends. I hope you'll share it with anyone that could use some holiday cheer, or needs a reminder that they are loved. And as always, please be well.

Mark

p.s. As promised in the video, here is the recipe for Mom's Christmas Cookies. I'm certain they're fantastic for your t-cells.

MOM'S CHRISTMAS TREE COOKIES


(Note: Mother uses a MIRRO Food Press, a device that must have been manufactured during the Eisenhower era, judging from the faded instruction manual she still keeps handy. I found one on E-Bay for you for less than four bucks, or you can use a more modern appliance, if you must. I don't guarantee the cookies will taste the same!)

Time: 10-12 minutes… Temp: 375F… Yield: 7 dozen

1 cup shortening
3/4 cup sugar
1 egg
1/8 tspn salt
1/4 tspn baking soda
1 tspn almond extract
2 1/4 cups sifted flour
Green food coloring

1. Cream shortening, adding sugar gradually
2. Add unbeaten egg, dry ingredients, flavoring, and a few drops of food coloring. Mix well.
3. Fill the cookie press and form cookies on ungreased sheet. Sprinkle with sugar and bake.
4. Frost and sprinkle something fabulous on top of them (this is Mom's provocative departure from the original recipe. That's just how she rolls.).

———————————————————-

Tags: aids, culture, drag, family, gay, gratitude, help others, hiv, recovery, Recreation
Posted in Anita Mann and Acting Gigs, Family and Friends, Gay Life, Living with HIV/AIDS, My Fabulous Disease | 21 Comments »

Tuesday, November 15th, 2011

It was my distinct privilege to serve as host and M.C. for a second time on The HIV Cruise Retreat, the labor of love by openly HIV positive travel agent Paul Stalbaum of Cruise Designs Travel. Paul has become the go-to man for gay travel groups " in addition to the HIV cruise he organizes a gay cruise and even a gay bear cruise " and he says without question that the HIV cruise is nearest and dearest to him.

As Paul and my fellow co-hosts planned the cruise events over the last few months, I was amazed by the level of detail and care with which Paul approached the task. Then again, he's been actively involved in the HIV community since setting up and facilitating the earliest support groups in Ft Lauderdale nearly 30 years ago. His heart is in this.

It may seem curious that so many people living with HIV would spend their vacation time and money on an vacation alongside over 200 others living with the disease. But our common issue is inspiring and even a source of humor and fun.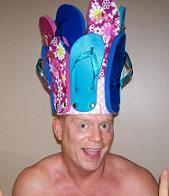 The happy vacationers come from all walks of life and across the country, and many of them hail from smaller cities where they don't have this type of fun social outlet for people with HIV. It's pure pleasure being in their company.
After an opening cocktail reception (Princess Cruise Lines accommodated our large group by giving us exclusive use of various venues around the ship), hosts Nate Klarfeld and Grover Lawlis moderated an AIDS 101 presentation for the sprinkling of cruisers who were fairly newly diagnosed.
But on to the parties! This year there were two bashes: The Mad Hatter Party, where guests were invited to get creative with their headgear (I wore a crown made entirely of flip-flops), and The Blue Party, which asked the revelers to interpret the color in any way they chose. The creativity at both did not disappoint.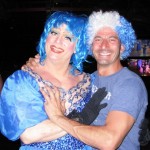 My comic alter ego Anita Mann (near right, in an odd, mutual chest grope with one of the passengers) made her Cruise Retreat debut this year, hosting The Blue Party and ensuring I would never date anyone on the ship, once they witnessed Anita in all her peculiar glory.
All sorts of fun events sprang up throughout the week, such as an improv class led by host Jonathan Goldman, who also provided mud masks for our day on the Aruba beach (a sight in itself I assure you). Paul also arranged our own excursions in each of the ports, so we could snorkel or tour bat caves as a group.
We had so much fun with our own events and yet the ship itself offered nearly nonstop entertainment " a casino, live shows, games on deck, and one of our group members even won the highly coveted Karaoke contest!
On our last day at sea I facilitated "Mark's Poz Time Machine," a multi-media review of the last 30 years of HIV. It featured images and video clips along the timeline, but relied on audience members who fleshed out the years by sharing their experiences. Thanks to their recollections and candid memories, it was a bittersweet and enlightening event. I believe so strongly in the power and importance of telling our stories and sharing our history living with this pandemic. I'm so grateful for the contributions of the attendees.
I realize how fortunate I am. So many of us are not able to take the time or devote the money for a cruise like this. It's my hope that this video blog will inspire you to seek community, in whatever way you can, and never forget that a sense of humor sure does help the journey.
After all, you don't really need a cruise ship as an occasion to wear flip-flops on your head.
As always, my friends, please be well.
Mark
Tags: aids, culture, drag, gay, gratitude, hiv, Recreation
Posted in Anita Mann and Acting Gigs, Family and Friends, Gay Life, Living with HIV/AIDS, My Fabulous Disease | 12 Comments »
Wednesday, October 19th, 2011
Last night I kissed a straight guy full on the lips. Then he tenderly put his arms around me and kissed me back. Tonight I'm going to do it again.
It sounds like… conquest. Or breaking a taboo. At the very least it fulfills the fantasies of many a gay man.
And it makes me wonder why.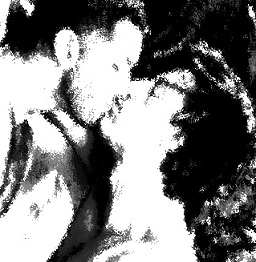 The object of my affections is a man named Travis, and he plays my lover in a play we're performing about a gay couple doomed by drug abuse.
Travis is most certainly straight, judging by the dorm room condition of his dressing area, his raunchy jokes and the effortless masculinity he possesses and that I can only approximate.
At an early rehearsal, long before any kissing would ensue, the director motioned me aside to share some surprising words.
"Let's take our time working up to the kisses," said the director. He lowered his voice a little. "Travis has never kissed a man. He's straight." It sounded like a condition.
And in a way, it was. It immediately colored how I acted around him, on stage and off. The play covers our courtship and as we rehearsed I felt another type of courtship happening. Was he watching me, thinking that's the guy I have to kiss? Was I masculine enough? Did he think I was cute? Did he even care if I was attractive or not? Was he disgusted at the thought of touching me?
Obviously he was comfortable enough to take the role. But to be honest, he was nervous and it showed. I finally got the nerve to say something about it during a break.
"So Travis…" I began. "You're straight and you've never kissed a guy I hear."
"Yeah, yeah," he said. "Sorry about that." He was actually apologizing for being straight, and I felt like doing the same thing for being gay. "I guess it's an issue for me but I'll get more comfortable. I did a nude scene with a gay guy before, but I wasn't playing gay and we didn't kiss or anything."
This man was on stage naked and found it easier than kissing a guy? I would French kiss the entire cast and crew of "Ugly Betty" before you would find me dangling uncovered on stage.
Bringing it up helped immensely. We not only joked about his "condition," but we also discussed mine: HIV. It allowed me to engage in some basic HIV prevention education with someone who might not otherwise get candid answers to his concerns. Yes, he knew you couldn't get it from kissing, but hearing it definitively made him more at ease.
We made a deal that we would start kissing when we no longer needed to hold scripts, and when that time came, I didn't hesitate. And bless him, neither did he.
It was a brief, perfectly ordinary kiss. And it was done.
Once the occasion had passed I think we both realized it was much ado about nothing. But it got me thinking about why the fact he is straight made the idea of kissing him somehow more… exciting. Why? It may be as simple as wanting what you can not have. And that's a common desire.
It's the other implications that bother me. Do I see a straight man as innately more appealing than myself? As better, as a more authentic specimen of Man? That would suggest I think of myself as less than ideal because of my sexuality.
Whatever the reasons, it's not the only preconceived ideas I had about my straight co-star. I questioned if he could pull off the gay thing. Or would something, like his macho pride or his clueless heterosexuality, prevent his performance from being "authentic."
But something happens every performance that surprises me and shames my prejudices. This lumbering straight dude who bristles when I call him "sweetheart" offstage becomes an affectionate, giving lover onstage. His eyes smile at me. He pulls me closer in our bedroom scene. He shows a sensitive, willing and playful vulnerability.
It has been an enlightening experience. I now realize how little faith I had in his talent, much less his humanity. I'm not alone. Half the cast is gay, and almost all of us play multiple roles in various sexual combinations. Between our sincere desire to understand our characters and getting to know each other, the backstage chatter runs somewhere between Dr. Phil and Jerry Springer.
We've all learned a lot. I learned that if something got in the way of portraying a gay couple on stage, it wasn't the straight man's phobias.
It was mine.
(This posting is from the December, 2007 archives, during a theater stint in my beloved Atlanta, where I will return to live in January. On another note, I thank everyone for your messages of concern and support over my recent breakup; they have sustained me during a difficult time. — Mark)
————————————————————
PLUS…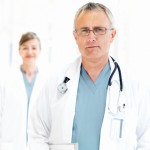 I was familiar with studies showing that attractive people tend to get favorable treatment in our society, but did you know that your likeability can affect the quality of your health care? A new posting on Klick Pharm's blog "Digital Rx" shares a study which finds this to be true. "As an educated and knowledgeable contributor to the process the e-patient must bring forward what he or she knows," says writer Brad Einarsen, "but it seems that it is important to do it in a collaborative and, for lack of a better term, friendly way."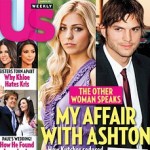 This week in pop sleaze reports, Ashton Kutcher is still fending off rumors of a tryst in a hot tub, while his wife Demi Moore showed up at her latest movie premiere looking ghastly; her stick-thin figure reignited concerns about her health and drug use. But among all the salacious reporting was a terrific article by Jennifer Morton of POZ Magazine that carried a simple question: "Dude, Where's Your Condom?" wanted to know why Ashton, according to the US Magazine story by his one night stand-er Sara Leal, engaged in what we gays call barebacking. "Quite frankly, whatever happens between Ashton Kutcher and Demi Moore is their business," writes Morton. "But if Leal's account is true and he is having unprotected sex with strangers, he's risking a whole lot more than his marriage."
Tags: acting, culture, gay, hiv, recovery, Recreation, Sexuality
Posted in Anita Mann and Acting Gigs, Books and Writings, Gay Life, Living with HIV/AIDS, My Fabulous Disease | 5 Comments »
Friday, September 9th, 2011
July and August were almost frantically productive for me, and I've followed it by the longest period of, well, nothing, since I began producing this blog. Sorry. Sometimes an HIV guy just needs to lay around and catch up on Top Chef and Real Housewives (God bless you, Bravo).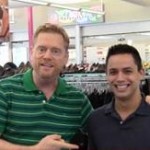 Hopefully you caught my most recent videos, such as the my examination of activism in "Should AIDS Activists and Pharma Just Get Along?" (complete with red paint foisting), or the video update on my facial filler procedure with Dr. Gerald Pierone (very informative but not for the squeamish), or the helpful tips for saving money with the knowledgeable Jason King (right) of AIDS Healthcare Foundation, whom the camera adores, and about whom I am harboring a jealous resentment (I may be petty but my grammar is pristine). And finally, it's always ironic when hours of video editing can't compete with one written posting the comes straight from the heart, like my tribute to Facebook putting my life together again.
But moving on.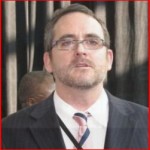 If anyone deserves being highlighted in the media for his commitment to HIV prevention, it's Jim Pickett of the AIDS Foundation of Chicago. In a well-written profile of Jim in the Windy City Times, you can follow his journey from waiter to activist to the man touting rectal microbicides as the next best weapon in our HIV prevention toolbox (I keep finding myself wearing a sticker proclaiming "I have Rectal Pride!" after visiting his booth at conferences). I've admired Jim's work for years and this fun profile explains why. "Expecting everyone to use condoms all the time is ridiculous," said Jim in the article. "People don't want to use condoms their whole life. As great as they can be, there are a lot of issues with condoms."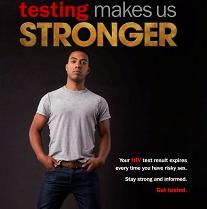 At the recent 2011 HIV Prevention Conference in Atlanta hosted by the CDC, I was thrilled to meet some of the dedicated members of the HIV/AIDS prevention team. What was even more satisfying was seeing their new prevention campaign targeting black MSM's ("men who have sex with men," who don't always identify as gay). To date, there have been limited data about the factors contributing to the high burden of HIV among black MSM, particularly those who are young " and yet the latest CDC data show that new infections among this group are increasing every year. Fortunately, the CDC is focused strongly on this population, and previewed a major new campaign being developed to increase HIV testing among black MSM " called "Testing Makes Us Stronger" " as the next phase of its ongoing Act Against AIDS campaign.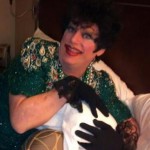 Thank God I'm clean and sober and alive today. If I was still an active crystal meth addict, I would have missed an astounding recovery conference during Labor Day weekend, which introduced me to some amazing people and strengthened my resolve to keep working to restore and rebuild my life. While I'm always coy about which method of recovery I have chosen (I don't wish to promote one over another), I will tell you that my camp alter ego Anita Mann (left) wasn't coy at all, and — get this — she actually sang live during one of the evening's entertainments. Alas, neither she nor I sing very well, but the message of recovery is clear, and she shares some funny, wise words with the audience after her song. Watch the clip here, but be kind.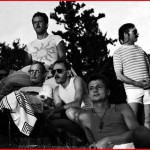 The emotion of "We Were Here," the documentary about the darkest days of the AIDS epidemic and its effect on a group of gay men, can be felt just by reading the reviews, like the rave it just received in The New York Times. I'm almost nervous to see it because I know the trauma and grief it could summon, but I also know I absolutely must. If you can't find it playing at a festival or cinema near you, then for goodness sake, go directly to Netflix or some other DVD rental site and put it on your list. I often speak of honoring the past — in fact, my favorite video on this site, "Once, When We Were Heroes," recounts those days and is always worth another look.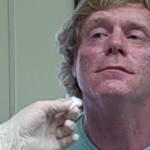 My (healthy?) fixation on repairing my facial lipoatrophy (also known as facial wasting) continues, and I am pleased to report that I have begun treatments with Artefill, the "permanent facial filler" product, under the continued care of Dr. Gerald Pierone in Vero Beach, Florida. My past treatment with other products is well documented, but I've got to say that these results are well beyond those of Sculptra or Radiesse, truly. The bad news: Artefill is not approved specifically for lipoatrophy, so there are no patient assistance programs for those of us with HIV, making the treatment expensive (in the thousands of dollars). While I don't expect many of my fellow HIVers can afford it, I felt compelled to share with you the very positive results.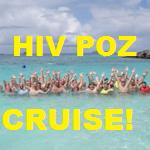 I am the MC for the annual HIV Poz Cruise Retreat, set for this November 5-12 to set sail from Ft Lauderdale. There was such an abundance of fellowship and acceptance last year that I had to do it again. There are sometimes last-minute rooms and cancellations, so if you would like to check it out be sure to visit the web site. You can also watch my video blog from last year, which gives you a great feel for the event and the fun people aboard. Kudos to the dedicated Paul, a long time AIDS advocate and man living with HIV, who has shepherded the cruises for the last nine years.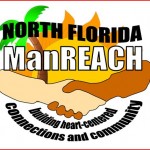 Some of the most progressive events for building gay male community and preventing HIV are being developed in the Florida panhandle, of all places. On Monday October 10, I'm honored to be participating in the "Our Gay Generation" forum for gay men in Pensecola, which will explore what it means to be a healthy, satisfied gay man today by looking at our past and rededicating ourselves to one another. Sponsored by the Oasis Community Center (and Butch McKay, the formidable force behind the annual Positive Living conference), the forum transcends political issues like gay marriage, and focuses instead on personal satisfaction, community, and the value of friends. Later in the month, the same group will host a ManReach retreat for 40 gay men at a remote retreat center. Contact Oasis for more information on either event.
Whew! Okay, I'm caught up. Thanks for your patience, my good friends, and please be well.
Mark
Tags: aids, culture, drag, gay, gratitude, hiv, lipo, physician, recovery, Sculptra
Posted in Anita Mann and Acting Gigs, Family and Friends, Living with HIV/AIDS, Meth and Recovery, My Fabulous Disease, News, Prevention and Policy | 8 Comments »
Tuesday, March 8th, 2011
When Mark first started My Fabulous Disease, I was pretty sure it was going to directly result in the destruction of humanity.  One year later, we're all still here.
I can't believe I lost that bet.
Myles Helfand, Editor, The Body, The Complete HIV/AIDS Resource
My father always said, "Raise your hand. Ask the stupid questions. Don't be afraid to make a fool of yourself." If he isn't rolling in his grave today, he's certainly shifting a little, because if there's one thing I've tried to do with my blog it has been to ask basic questions of others — and reveal everything I can of myself. The result has been a really gratifying experience sharing my life as an HIV positive gay man in recovery from addiction.
One year ago, I launched "My Fabulous Disease," but the site was birthed and nurtured by the talented staff of TheBody.com. I have been contributing to TheBody for more than a decade as a writer, and producing videos for the last several years. For that I am indebted to Bonnie Goldman, the founding editor of The Body, and to the current Community Manager, Olivia Ford.
In this special video episode, I have some fun answering the most frequently asked questions about my videos — and what it has been like exposing myself, figuratively speaking, to all of cyberspace. The bottom line: it has been an honor to reveal, report, and ruminate on life's challenges and joys as an HIV positive man.
I realize I'm not exactly an expert in the science of HIV or even a lot of the psycho/social issues involved. What I am, though, is curious. So I've tried to trust my own instincts and "ask the stupid questions" my Dad was talking about. Whether it was meeting teens at the AIDS conference in Vienna, exercising with fitness expert Nelson Vergel, or interviewing activists at the recent ADAP summit, I let my curiosity guide me.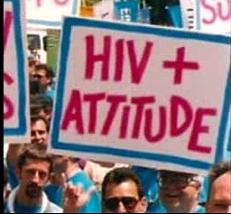 Sure, I've bombed a few times with my videos. It's been a learning process, and sometimes I misjudged a topic somehow, or just plain create a boring episode. Trust me " or ask anyone at TheBody, because they know how I worry " I keep close tabs on the comments and on the number of hits. And I'm constantly second guessing my choices. As much as I want to trust my instincts alone, I can't help but want to be popular.
The episodes that mean the most to me have been the ones which were the most personal and didn't even focus on my HIV (like "Facing Change," about leaving Atlanta to renew a relationship, or "Taking Care of Hal," about caring for my dying brother), or the ones that were the most practical and instructive (like "A Facial Wasting Update" about my facial filler process, or helping people select the best physician in "Six Tips for Choosing Your HIV Doctor").
Along the way I have had the honor to meet people working as activists and elected officials and advocates around the world. How can I not be grateful and happy when I meet such smart and dedicated people? I know our HIV/AIDS crisis isn't rosy and I know people are suffering. I also know without a doubt that we are in committed, loving hands the world over.
Let me leave you with this: we all have a story to tell. It is the story of how HIV/AIDS has affected our lives. Please, my friend, please tell it. Write an article or speak out on World AIDS Day. If you're more private, maybe you could just explain to a nephew what it was like when you once lost a friend to AIDS. Maybe it is as simple as asking your friends if they have been tested lately, and why it means something important to you.
There are so many people who write me, and they thank me for giving their experience a voice, because they can not speak out. If you are blessed with the opportunity and ability to share your experience, then please join me. There is so much room, so much loving space in this world, for your voice and your story.
You don't even have to dress in drag when you tell it. It just helps.
Please be well,
Mark
"A year of My Fabulous Disease isn't nearly enough. You've had the courage to address publicly, with your words and videos, the stuff a lot of gay men and people with HIV are accustomed to only thinking about."
Sean Strub, Founder, POZ Magazine
Your blog provides a limpid stream of good advice and optimism for anyone who stumbles into it. Your take on living with HIV is clearly the only one worth having, because you manage to inspire and annoy exactly the right people.
Gus Cairns, Editor, HIV Treatment Update
Here's to many more years of Mark's disarmingly honest, charmingly sincere, frequently bittersweet, and, above all, community empowering video blog.
Edwin J Bernard, journalist and blogger
Happy Birthday to My Fabulous Disease! You're just what the doctor ordered.
Robert Breining, Founder, POZIAM Social Network
I feel as if My Fabulous Disease is a sister site to "my glamorous HIV" way of life. More importantly, you've been able to create much needed dialogue within the community, and provide information with substance. We love you up here in Canada.
Brian Finch, Founder, PositiveLite
Laughter and lightness of heart have made a comeback in my life, thanks to your nutty taste. I have been reminded often that although our common condition is life (and death), it is no longer life OR death.
Rod Rushing, "On The Ten" Treatment Education Network
If Albert Schweitzer and Joan Rivers had a son, it would be you! Healing and outrageous all at once. Keep "curing" us with "My Fabulous Disease."
Chris Glaser, author, "The Final Deadline: What Death Has Taught Me about Life"
You and your blog are such an inspiration to others whether they are infected with HIV or someone who is still negative. We are also proud to have you as one of our Dab the AIDS Bear's Ambassadors of Hope!
Dab Garner, Founder, Dab the AIDS Bear Project
Happy Birthday! You are doing such a great job at portraying the face, humor and humanity behind a terrible disease that will continue to proliferate in our community if people like you don't continue to remind the rest of us that it still exists.
Zack Rosen, Editor, The New Gay
Tags: Aging, aids, barebacking, culture, family, gay, gratitude, help others, hiv, lipo, meth, physical, physician, politics, Radiesse, recovery, Recreation, research, serosorting, Sexuality, testing
Posted in Anita Mann and Acting Gigs, Books and Writings, Family and Friends, Gay Life, Living with HIV/AIDS, Meth and Recovery, My Fabulous Disease, News | 14 Comments »
Tuesday, December 14th, 2010
"Joy to the fishes in the deep blue sea. Joy to you and me." " Hoyt Axton
If you have spent any time wandering around this blog or watching my videos, you know I have an almost stubbornly positive view of things. I like to smile, I love to laugh, and if someone is rude to me I figure they must be having a bad day.
Kinda sickening, isn't it? There's nothing worse than someone like me standing around when you're pissed off about something. And I realize that my insistence on being happy can be my own, clever sense of denial. It could actually prevent me from seeing things clearly in times of real trouble.
Life has a way of foiling attitudes like mine, of course. Between watching AIDS emerge twenty-five years ago and then my drug addiction during the last decade, I've known pain and hopelessness. So, when my first sponsor in recovery asked what I wanted for myself, I said "I want to have joy again." It seemed like such a distant goal at the time.
Thank God for you " yes you, sitting there reading this " because this blog has helped me regain a sense of purpose that I never thought I would get back. Your support and comments since I launched this blog just ten months ago have encouraged me more than you will know. I feel like I have my voice again, that I am making a contribution. I am filled with joy today.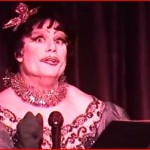 Let me share some of that joy with you. Above, you'll find a special reading of "Twas the Night Before Christmas" by my alter ego Anita Mann (her rendition takes you places you never thought this story could go, trust me).
The video was recorded at a fundraiser for GLBT folks recovering from addiction. It has a message that applies to us all, and it's pretty funny. And come on, now… when was the last time someone read you this classic tale? Now is the time, so relax and enjoy.
As Anita says during her reading, "…we all have gifts in our bag." Thanks for the gifts you have given me this year, my friends, and here's to a wondrous, healthy year ahead.
Joy to you, to me, and to the world,
Mark
(I have added a new "share" feature" below, so you may now share this post with your friends via Facebook or Twitter, etc. with one click. I hope you will!)
Tags: culture, drag, gay, gratitude, help others, recovery
Posted in All Other Video Postings, Anita Mann and Acting Gigs, Gay Life, Meth and Recovery, My Fabulous Disease | 8 Comments »
Tuesday, September 28th, 2010
Zombies are deeply misunderstood, in my mind. They're outcasts, picked on, and are the perfect stand-ins for things we fear or don't understand. Things like death. Or gay people. Or disease. Or getting a disease from gay people that could lead to death. Work with me here.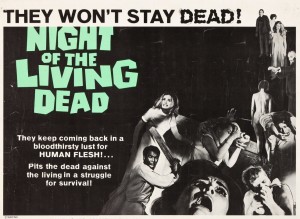 When "Night of the Living Dead" opened in 1968 as a cheap matinee feature in movie theaters, it wasn't what the teenage crowd expected. It didn't have guys in rubber monster costumes or gigantic spiders. Audiences simply watched a group of terrified people in a farmhouse being attacked by flesh-eating dead people. Hungry, ordinary dead people. We met the ghouls, and they were us. The critics that bothered considering its meaning drew comparisons to the horrors of Vietnam coming home to roost.
The film had a fatalism that was hard to believe for its time. Everyone dies. Everyone is shot or eaten. Even the casting of the heroic lead as a black man was something provocative, and when he is the only survivor of the farmhouse, he is arbitrarily shot by rednecks who mistake him for a zombie. The End.
When Day of the Dead opened in 1985, zombies and their deadly contagion were forever associated with the growing horror of AIDS. It was a connection that took me many years to shake.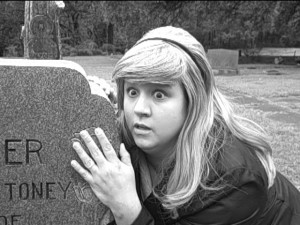 I just finished creating video segments (still, left) for a stage production for Halloween in Shreveport, Louisiana of "Night of the Living Dead." The show, directed by my brother Dick King, takes place in the farmhouse, and the action outside their close quarters — the graveyard, the scenes in the basement — is shown as video projections onto the set. It's a cool concept, actually, and allowed me to pay homage to the film by recreating its scenes as best I could.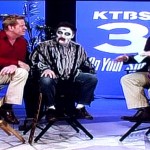 Dick is remounting the production after a smashing run last year, during which my brother and I appeared on the local morning news — I played straight man while Dick hammed it up as a hungry zombie gnawing body parts. It was hilarious but perhaps a bit gruesome for the breakfast hour. (Check the highlighted links to watch the interview or view my video handiwork.)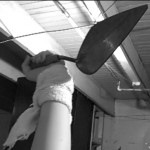 I totally loved this project, because I have been attracted to all manner of monsters as long as I can remember. But to recreate the scene in which the dead little girl comes back to life and stabs her mother to death with a trowel? Priceless. But again, it's the outcasts, even the murderous ones, that always get my attention.
For your guilty pleasure, here's a :55 second promo I produced for the production at East Bank Theater. If you've ever dreamed of visiting beautiful downtown Bossier City, home of the Horse Shoe Casino and plenty of Narcotics Anonymous meetings, there are zombies (live?) onstage calling your name…
My first boyhood crush was on a dead man. He was a zombie named Quentin Collins, with eyes that pierced my gay soul and sideburns the size of the Florida peninsula. He stalked across my TV screen on weekday afternoons at precisely 3:30, when the series "Dark Shadows" introduced me to all manner of vampires, werewolves and ghouls.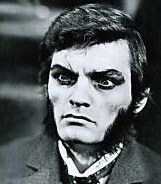 Quentin was dreamy (literally, since he spent a lot of time staring into space in a zombie trance), and had a lonesome, lost quality I recognized but couldn't yet identify. I saved allowance money for the album ("Quentin's Theme" should be played at my wedding, or my memorial, whichever comes first), and replaced the Bobby Sherman poster in my bedroom for one of Barnabas Collins, the series' vampire star.
But I set aside boyish things — and graduated to horror films. Slashers did the trick for a while because I delighted in those oversexed straight couples getting whacked. If my love dared not speak its name, I found it satisfying that straight love was so damn hazardous.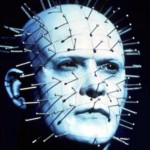 But it was never the killing that attracted me. It was the mysterious, gruesome, self-loathing monster. Here I was, in the midst of full pubescent hormonal freak out, with a body revolting against me and villainous carnal desires. I didn't just sympathize with the Alien and Pinhead and Freddy, I wanted to take them to lunch and find out how they managed to make it through the day.
My taste for cinematic horror took a break in the mid 1980′s, during the worst of the AIDS crisis. Something about watching "Re-Animator" on VHS while my friend Lesley lay dying in the guest room, well, let's say it severely reduced the fun factor. AIDS had become the monster, and my sympathy was spent. For at least ten dreary years I stuck to lame romantic comedies.
So if the state of my personal AIDS crisis can be measured in movie genres, my trauma must have subsided because movie monsters are back with a vengeance. I've been popcorn-munching to zombies, saw killers and Halloween remakes and having a ball. Critics be damned, the recent remake of Clash of the Titans delivered the monsters (look! killer scorpions the size of Winnebagos!) and had its share of thrilling moments.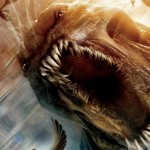 Consider Liam Neeson as Zeus, growling with magnificence as he commands "Release the Kraken!" No three cinematic words since "you complete me" have so enraptured my senses, and they are worth the wait. The Kraken gets unleashed and all manner of body parts start flying.
I stand by my gay monster metaphors, because the Kraken is just a lonely gay kid, too. You should have seen the stir I created at the 1977 Junior Homecoming when I arrived, the school's weird gay creature, wearing platform boots with tight khakis tucked into them at the knee. I relished in unsettling the crowd and seeing the jaws drop and the fingers pointing at the beast. No Kraken could have cleared the dance floor as fast as my solo disco moment, just before being chased to my car.
It's hard running in platform boots. I could have used some monster scorpions for backup.
(This is a revised posting from early in my blog history, with the addition of the stage production project. I thought I'd bring the posting "back from the dead." — Mark)
Tags: acting, culture, family
Posted in All Other Video Postings, Anita Mann and Acting Gigs, Family and Friends, Gay Life, My Fabulous Disease | 4 Comments »