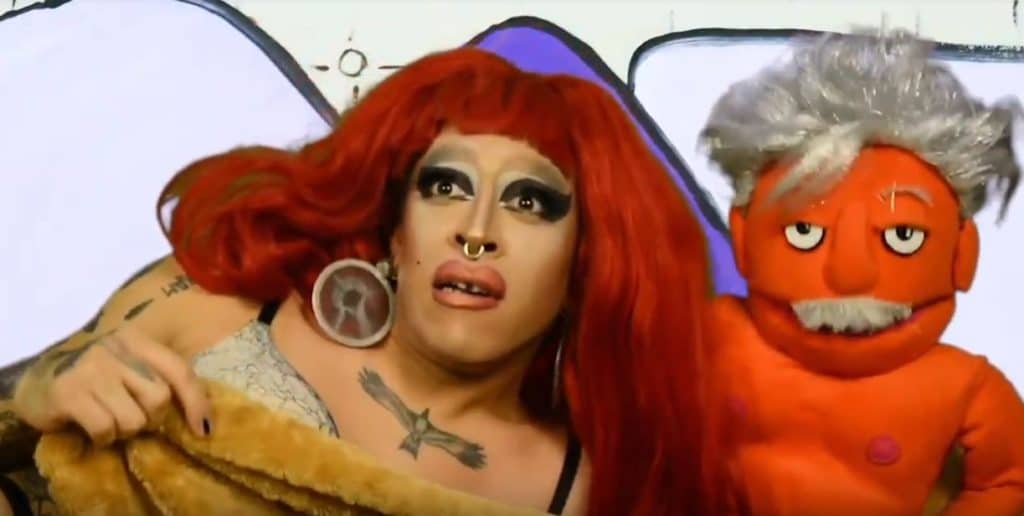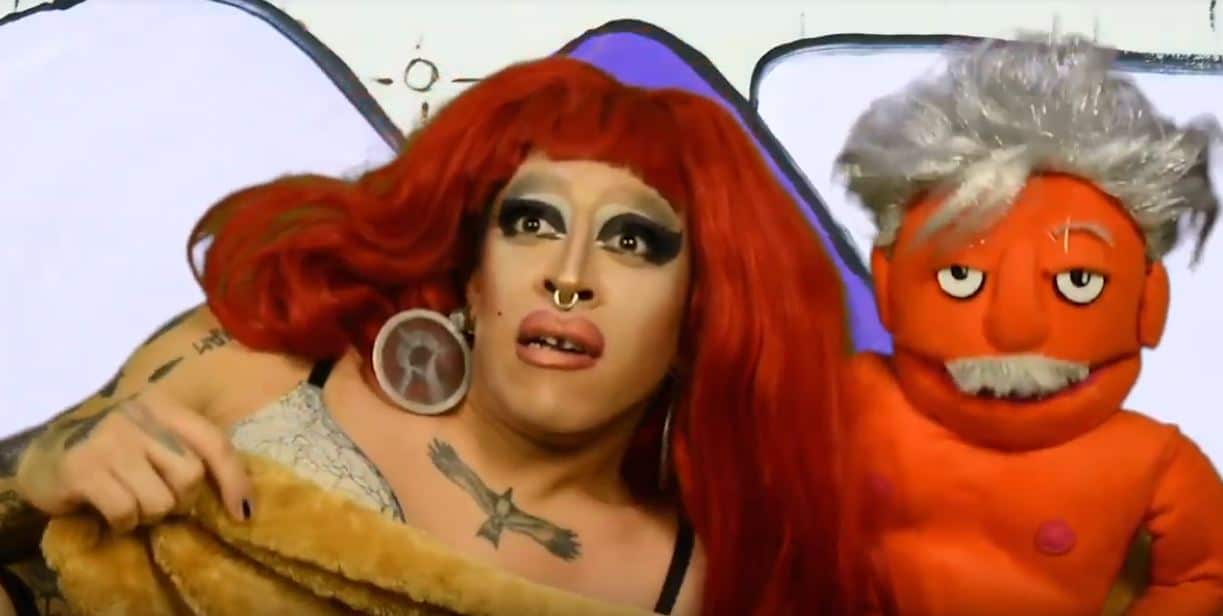 I'm a Southerner, first and foremost. We love beauty pageants and drag queens.  So, the new video series Anal About My Health is right up my (ahem) alley.
Produced by MPACT (Global Men's Health and Human Rights), the cheeky series is based on the actual life experiences of several Bay Area drag personalities. In each episode, one of the queens tells the story of an actual sexually transmitted infection (STI) they once had. Oh, and puppets act out the supporting parts – and sometimes organisms.
"We worked on this project with a collective of drag performers called Trish, who are already doing this work to demystify sexual taboos among the drag and queer community," said Greg Tartaglione, MPACT's head of communications. "They are doing drag as their usual persona, but then that character is also re-enacting their testimonial through the guise of this other character. It's very meta."
Greg has his own drag character, Mama Celeste, who gets trotted out from time to time. Because, 2019. We're post-RuPaul, people. If you don't have a drag persona then I suggest you reconsider your life choices.
"Having a sexually transmitted infection can sometimes be scary and sometimes embarrassing, but sometimes it just makes for a great story," adds Greg. "If you've ever walked into the clinic and had the awkward conversation about last weekend's debauchery with your doctor, you know that honesty is always the best policy. We're breaking down stigma about contracting, living with, and seeking treatment for STIs – and who better to help than drag queens!"
In the age of PrEP and U=U, I couldn't help but ask Greg what he thought of the chatter suggesting that STI's are rising because these new interventions are contributing to more risk-taking. Girl. He was not having it.
"There is nothing new about sexually transmitted infections," Greg responded. "The idea that people today are any more promiscuous or neglecting their sexual health because of biomedical interventions like undetectable viral loads or PrEP is based in the same kind of discriminatory rhetoric that said that AIDS was 'the price we pay' for being gay. For as long as people have been having sex, they've been swapping germs back and forth. That's half the fun!"
The Anal About Your Health videos provide helpful information about contracting, identifying, and treating STIs such as Gonorrhea, Human Papilloma Virus, and Chlamydia. This public health information is central to the videos, but amplified by the humorous first hand stories.
"This series was created to reduce stigma around sexually transmitted infections so that people will be encouraged to go get tested and get treated if they notice symptoms," says Cary Escovedo, aka drag performer Kochina Rude, HIV Services Manager at St. James Infirmary in San Francisco. "Having an STI  doesn't make somebody dirty. Everybody has sex, and we want everyone to have sex in ways that are enjoyable for themselves and maximize their sexual health."
Would now be a good time to mention my drag persona Anita Mann, and the cult following of her infamous TV Set Number? I think it's appropriate, because I really want everyone associated with this article to have spent considerable time in drag. That's just the world I want to live in.
Learn more about #AnalAboutMyHealth and the work of MPact at http://www.mpactglobal.org/
Mark
Comments