Posts Tagged 'family'
Tuesday, September 3rd, 2013
Why Andy Cohen isn't badgering me with phone calls to bring this series to Bravo, I'll never know.
Nearly four years ago, I invited four friends living with HIV over to my place for a night of devouring brownies and sharing secrets, while my friend Charles captured it on video. The result was "You Gotta Have Friends," the first episode of what would be renamed "The Real Poz Guys of Atlanta." The second episode was posted more than a year later (you can see a recap and both previous episodes here). And now, episode three.
These guys must be getting the hang of this, because we discussed and revealed things like never before. From crystal meth addiction to our mothers, nothing was off limits. There's even a (NSFW-ish) chat about tops and bottoms and modern gay sexual politics. And dealing with loss. And reaching out for help when you really need it.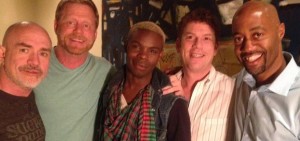 I'm not going to lie, I'm proud of this video. It's clear that my editing skills have improved since our first episode along with the group's ability to keep it real. More importantly, the video series represents a lot of issues I feel passionately about – combating HIV stigma with honesty about our status, the crucial importance of social support, and living joyfully. That, and I love hearing my friends talk dirty for a good reason.
I really hope you share this one with your friends and networks (select one of the share features below). I think it represents what this site does best. And judging from the emails I receive, there's a real need for people with HIV, particularly the newly diagnosed, to know that life, and friendship, doesn't end with a positive test result.
I look forward to your comments! Thanks for watching, and please be well.
Mark
(The Poz Guys pictured above are (left to right) James, myself, Antron, Eric, and Craig. I'm the only one who isn't single; I know they would appreciate me mentioning that.)
——————————————————————
PLUS…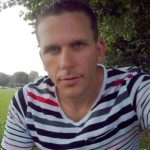 Our friend Jeff Berry from Positively Aware has announced the fourth annual "A Day with HIV" photo campaign, and this project is so cool – and so damn easy to participate in – that I tramadol dosage for dogs want to challenge you to just do it. It works like this: they collect photographs and captions from hundreds of people from a single day, Saturday, September 21, to help the world better understand the trials and triumphs of living with HIV. Some are artsy, some are simple photos (like the 2012 submission from Jason Zupke at right). Select photos will appear in the November/December issue of Positively Aware, and all of the photos submitted will appear on the campaign's website. Give it a click to find out more.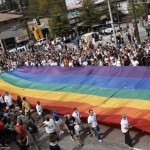 If you are anywhere near Atlanta this October 13, would you like to join me in my role as a Grand Marshal for the Atlanta Pride Parade? When I learned of this honor recently, I knew I needed to share it with friends like you or else my ego might blow my head open halfway down the parade route. I'm asking people living with HIV and our allies to walk beside my car (I'm hoping for a red convertible!). I would love a message of solidarity and support for people with HV, and anti-stigma messages like "I love my Poz boyfriend!" and "HIV Educated – UB2." The first 20 people to show up will get a free HIV POSITIVE t-shirt provided by AIDS Foundation Chicago. I'm excited to already have the support of The Stigma Project and the CDC's Let's Stop HIV Together campaign. To get the latest details, go to Facebook and join the My Fabulous Disease page. See you then!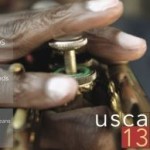 The United States Conference on AIDS (USCA) is in New Orleans this weekend. I love this conference, because it provides skills building for people working on the front lines in community based organizations and public health — exactly where I spent a lot of the early years of HIV/AIDS. Anyway, I'll be video blogging from the event and providing you the sights, sounds and people who are making a difference. If you happen to be there, please join me for a panel presentation this Sunday morning at 10:30am, when those of us participating in the CDC's "Let's Stop HIV Together" campaign discuss living with HIV and our commitment to HIV prevention.
Tags: Aging, barebacking, culture, family, gay, help others, hiv, meth, physician, recovery, Recreation, Sexuality, testing
Posted in Family and Friends, Gay Life, Living with HIV/AIDS, Meth and Recovery, My Fabulous Disease, News | 3 Comments »
Friday, July 26th, 2013
"Did I ever tell you about the night that Emil died?" my brother Richard asked me. It was 1992, and AIDS had taken Richard's lover a full three years earlier. The death ended a love affair that had lasted more than a decade.
I cocked my head. "Well, I was there, Richard, so I mean – "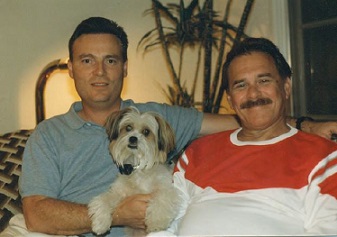 "You were there after," he said, and downed his drink. "Don't you wonder what it was like just before?" He asked the question nervously, a perfect match for the cigarette he held in one hand — a long broken habit, suddenly resumed — and the cocktail in the other, which had been requested shortly upon his arrival to my apartment.
"It's not like I was trying to keep it from you, Mark," he said, and he offered the glass for replacement. It was an odd thing for him to say.
I walked to the kitchen and unscrewed the vodka bottle, beginning to feel nervous myself. Richard talked as I cracked an ice tray.
"Emil had one of those lines that went way in inside him…" He was beginning a story I wasn't sure I wanted to hear.
"A hickman," I said.
"Yeah," he answered, and he reached for the drink while the ice was still twirling. "But something was wrong with it the night before. It was swelling. So we took it out."
I returned to the couch. Richard paced.
"The next morning the nurse came and Emil was being stubborn. He didn't want the new Hickman." He gulped his drink and took a breath. "I got an inkling what he was up to when the nurse said 'Emil, starving yourself is not a pretty way to go.' But Emil kept saying, 'no, no, I won't do this!' and I remember he looked so weary, Mark. Just exhausted."
This isn't the visit I planned, I thought to myself. I meant for my brother to see the new ceiling fan I had installed. But my handiwork couldn't compete with the story that was now rumbling out of him.
"I walked the nurse out and went back to Emil. He reached up for my hand, and he said, 'you knew that today would be the day, didn't you?'"
Richard looked at me but didn't acknowledge what must have been a growing expression of shock on my face.
"I knew Emil wanted me to say yes, so I did. But inside I was screaming 'NO! NO!' "
Richard stopped, and I found the silence torturous. "Well," I said, "it sounds like he was, uh, in charge of himself."
"Oh, he was in control all right," he responded. "He told me to go get the book. The one about how to kill yourself."
Richard's next few remarks would be lost on me. I couldn't get past The Book.
"So I'm reading him the chapter we had picked out," Richard was saying, "and it suggests washing down the pills with alcohol. We had some Seconal and I found some Scotch."
I knew about assisted suicide but had never heard of the mechanics of it firsthand, or considered the logistics a caring lover would undertake — or had witnessed the haunted result like the one that now sat chain smoking across my living room.
"I made some toast for him just like the book said," he continued, "and while we waited for him to digest the toast I opened the capsules and put the stuff into a glass."
I imagined my brother sprinkling powder into cialis soft tabs a glass while Emil looked on. I wondered what kind of small talk that activity encouraged.
"I poured the scotch, a couple of good-sized shots, and he wanted it right away." His voice trailed to a whisper. "I wanted him to wait, to wait, to wait… I wanted to hug him. I wanted to do it right, you know? But he kept reaching for the glass, and I would say, 'no, Emil, wait, please wait, I want to say I love you again…'"
Tears were filling Richard's eyes. His hand shook, knocking his glass loudly on the coffee table as he set it down and brought his hands to his face.
And even so, he went on.
"Emil downed the glass in one gulp and made a face, and then he just laid back on the pillow. It took about twenty minutes." Richard looked up at me and managed a sad grimace. "Emil always said that when you go, you go alone. I hated that for him. I wanted him to feel me there, you know? So I held his hand real tight…"
I stared at my brother. Tears now streamed from his face. His eyes conducted a dazed search around the room as they tried to focus on something, anything that would bring some comfort or clarity.
I couldn't tell what I was feeling about this. Was it pity? Was it shock? How many kinds of pain can we distinguish within our soul?
"The book said to wait twenty minutes after his heart stopped, you know, before calling the doctor. I kept leaning over him and trying… trying to hear his heart. But I couldn't because my own blood was pounding in my ears! And those next twenty minutes…"
"What were you doing…" I asked, startled by the sound of my own voice, "during those twenty minutes?"
"Screaming," he said simply.
Silence engulfed my apartment, surrounding the word.
I put my arm around him and he continued to weep. Please be all right, I thought. Please be happy again, Richard. My brother. My brother.
He received my embrace but his heart had taken distant refuge. It had long been numbed by the effects of the spent cocktail glass, sitting impassively on the coffee table, occasionally clinking with the sound of shifting, melting ice.
Mark
NOTE:
This post is adapted from A Place Like This, my chronicle of life in Los Angeles during the dawn of the AIDS epidemic. (Photo above: Richard, left, and Emil in 1986.)
Suicide was a common feature of life for gay men in the 1980's. But rather than it being a result of bullying or despair, with which it is often associated today, it was very often a gesture of empowerment for embattled AIDS patients wanting to die on their own terms, sometimes with the assistance of those who loved them most.
Our elderly have always shared these mortal intimacies. Assisted suicide has even been institutionalized with the common use of a morphine drip in hospitals and hospices, which calms the patient and, when increased to certain levels, hastens death by shutting down the body.
As for Richard, he has recovered from his loss 25 years ago and lives happily today in our home town. "I often think of that night, and consider my feelings about it," he told me recently. "I can honestly say I don't feel even a twinge of guilt. I have plenty of regrets, but not about that."
Tags: A Place Like This, Aging, aids, family, gay, help others, hiv, physician
Posted in Books and Writings, Family and Friends, Gay Life, Living with HIV/AIDS, My Fabulous Disease | 5 Comments »
Wednesday, July 10th, 2013
"There were people who displayed remarkable courage then. People who lived and died by their promises and shared the intimacy of death…"
– Once, When We Were Heroes
My brother Richard would later refer to it as a "command performance." It was 1989, and he had phoned me after weeks of frustrating silence about the declining health of his lover Emil. Richard said that Emil wanted to see me. "Tonight," he said. Charlie, my partner at the time, and I walked through their front door within an hour.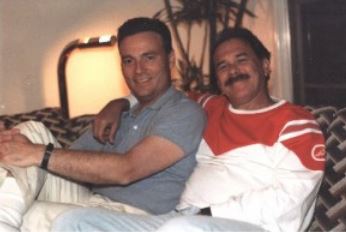 Richard led us to the sofa in the den where what looked like a mountain of blankets had been piled. I looked toward the blankets, and Emil's head — small, ancient and childlike at once — peered out. A curved brass reading lamp reached over Emil's face, casting a dramatic yellow glow across his forehead and onto his face.
It was as harsh as the fluorescent strips I had often seen above the hospital bed of so many dying friends — shining straight down, showcasing the sickness beneath. Who lights these guys? I wondered absently.
"Hey there, Emil," Charlie said. "How's it going?" I had learned not to lead off with a remark like that.
"Hello, Charlie," Emil said weakly. His voice was a strained breath that worked without the cooperation of vocal chords. He looked shrunken.
Emil proceeded to express how much he had valued our friendship. "…and Mark," he breathed out, "I want to tell you how much I appreciate you giving that blood for me…"
It had been an experimental treatment for people with AIDS, giving them the blood of people who were HIV positive and healthy. It was nothing, really. Sixty minutes of my life. Like so many promising treatments, it didn't work.
"It was easy, Emil, really –"
"Nevertheless," he interrupted, willful to the end.
The blankets moved slightly, and Emil produced a tiny, aged hand from them. It trembled slightly as he motioned to Richard, who acknowledged the signal and left the room. Charlie and I sat there wondering what more to say, finally surrendering to the silence.
Richard returned with an envelope and placed it in my hands. A lovely parting gift? I thought, astounded.
I smiled toward Charlie and noticed that Richard and Emil were without expression, lost in their silent, exhausted daze. I opened the envelope and pulled out a $100 gift certificate to Macy's. Charlie and I looked at the paper admiringly, and I said how thankful I was.
Richard managed an almost perfectly horizontal smile, and I knew at once he was the one who bought it. I thought of him driving across town for the item, on strict orders from Emil to purchase the certificate and from what store, and Richard wondering if his lover would be alive when he got back.
Emil cast sleepy eyes on Richard and I knew it was time to leave. I leaned forward toward Emil and barely brushed my hand across the blanket as a farewell. Richard led us out, and stood on the porch as we drove away. I watched him close the front door. The porch light blinked out.
We drove through the lovely, tree-lined streets of their neighborhood with our mouths half opened, with words begun and then abandoned. Only after driving for miles did I succeed in delivering a full sentence.
"So, Charlie," I said, realizing I still held the envelope tightly in my hands, "how do you think we should spend the gift certificate?"
Two nights later we would find ourselves on their sofa again, in circumstances far more grave. Charlie and I were bleary-eyed from the chaos that had begun with Richard's phone announcement an hour before, delivered with stunned clarity, that Emil had died.
We were in the den where we had received the gift certificate only days before, but Emil wasn't there. He had spent his last days in the master bedroom, by Richard's side. Charlie turned to the windows behind us and pulled the blinds away. We could hear a vehicle approach.
"Don't," I said. "We shouldn't. We better not look." He released the blinds and the car — or hearse, or coroner's truck — drew nearer and was now chugging just outside the window, just beneath us and beside the front steps.
We stared at each other, dissecting every sound, and then knowing when Emil was being taken. We heard wheels, barely squeaking across tile floors, rolling out of the master bedroom toward the front door. A heavy door opened and then closed. I wanted to pull the shades wide open and see for myself, and I didn't dare.
The vehicle changed gears and began the retreat down the driveway. We held our breath as it drove slowly down the hill and faded away.
Richard walked in to the den and we sat up straight. Just shut the hell up Mark, I said to myself. Don't start talking now because you'll just screw it all up.
Richard asked me to stay the night, and Charlie went home to await further instructions. Richard and I didn't stay up, didn't talk much at all. He went to bed and I feel asleep on the couch.
I was awakened in the morning by Richard's voice. He was on the phone across the room, speaking to someone culled from the worn pages of an address book he held cradled in his lap. I quietly rolled over and watched him. He was beyond the grasp of any healing embrace.
Every call began the same, with his weary hello and then saying he had some very bad news. And then he would say it out loud. Emil had died. It was something he had been terrified of ever saying, but that now would be repeated a dozen times on the morning of his lover's death. He usually made it through the first minute or so, but then would be barraged with condolences and have to say "thank you" and "yes, he certainly was" and "I know he is no longer in pain" a few times during each call. And it was that part that would break him, until he convulsed again into sobs and his goodbye would be hard to understand.
He would sit there and catch his breath, finding the next name in the address book through teary eyes, and then pick up the phone again. And again.
It is one of the most powerful images of my brother that I have.
I sometimes dream of it.
Mark
(This is adapted from my book, A Place Like This, about the dawn of the AIDS epidemic in Los Angeles. I am so grateful for our progress since then, but also feel strongly about sharing the truth, and the intimacies that we experienced as a community during the darkest years. Scenes like the one above are still playing out — 7,000 gay men die of AIDS in the United States every year. Pictured above are Richard (left) and Emil. — Mark)
Tags: A Place Like This, aids, family, gay, hiv
Posted in Books and Writings, Family and Friends, Gay Life, Living with HIV/AIDS, My Fabulous Disease | 10 Comments »
Monday, December 17th, 2012
There is so much distance in my mother's eyes that I fear she may never come close to me again. Circling her stare are wrinkles of pain, betrayal even, and in her hand she holds the watch.
It was December of my senior year of high school, and things had calmed down considerably after my having burst forth from the closet that Fall, wearing go-go boots to school dances and openly flaunting my twenty-something boyfriend. But these were all healthy choices, I told myself.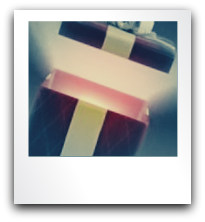 If there was nothing wrong with being gay, then there should be nothing defiant about letting my family know about it. And my friends. And my teachers. And people at church. Never mind that we lived in Bossier City, Louisiana. Or that it was 1977.
But there was something about that look in my mother's eyes, in that moment. It took all my arrogance to protect myself from it, to seek refuge from the shocked stare, the battle in her face between heartbreak and fury. She was squeezing tightly to the silver watchband, and her hand shook imperceptibly.
The boyfriend had been my downfall, of course. He was both too old and too immature for me, and Mom knew it. She also knew that spending so much time with him that previous summer wasn't usual for a 16-year-old. So when she spotted a letter I'd written to him, she figured it would tell her what she wanted to know. She opened it.
It never occurred to me to place blame for that indiscretion. I was relieved when my parents found out, actually, and once that suspense was over I could get on with the business of scandalizing my high school.
There were brief exchanges between us following my big gay reveal, tense moments crowded with frustration and unfocused love. "What's your problem with it?" I would ask, adorned with multiple pooka shell necklaces or sporting a man-made hickey without shame, "What's your problem with me being gay?" I possessed more self-righteousness than an HRC dinner.
She would sigh with resignation, hand leaning on the kitchen counter. "Mark, it's just that I know this won't be easy. It's your whole life, and this will just make it difficult." There were no scripture readings or ignorant signs of homophobia. Just a mother's perfectly legitimate concern that a child's life could be tougher.
I didn't appreciate her enlightenment. I would reply with a teenage shrug, just before some eye rolling and a saunter out of the room that must have made her want to strangle my pretty little gay neck.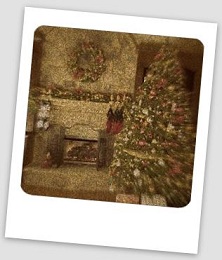 As Christmas approached that year, I made it known that there was a gift that would be just swell for a certain high school senior. Something sophisticated, to show his increased maturity.
A watch.
But then, on my birthday two days before Christmas, I walked through the front door prancing like the Queen of Sheba — meaning, more prancing than usual — and on my wrist was a glimmering gold watch, a shiny new gift from my boyfriend. It was not a quality timepiece, not that I knew it, and the gold was destined to fade faster than the relationship. But it looked quite fabulous as I strutted and posed like I had just discovered that I could vogue.
Mother didn't betray her emotions. She waited. And two days later, wearing a robe and a gold wrist, I opened a Christmas present from Mom and Dad that had been hidden behind the tree and saved for last.
It was a Timex, and it was beautiful. Silver.
There was more than the standard holiday tension as I slipped off my gold watch to try on the Timex. True to form, Mom kept her own counsel, but something told me that I wasn't simply being presented with an additional watch, but with a choice. And I didn't want to make it.
All that year I had been trying on a confident young gay identity for size — and that included a boyfriend who had given me what I wanted for Christmas. I valued him and I valued his gift. But family emotions were fairly clear: his gift was a bit much. After all, Mom and Dad could have had the man arrested for taking up with their 16-year-old. Seeing him shower me with jewelry had to push the limits of their patience.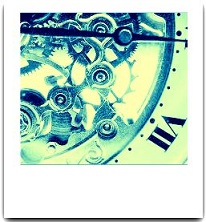 But such concerns were beyond a self centered teen like me. I was convinced that flaunting his gift was about my new-found gay pride, and about respect for my sexuality and all sorts of other lofty, misdirected ideals.
Later that day, after the mountains of wrapping paper had been cleared, Mom and I sat near the tree. "So, this is a bit strange," she began, as casually as she could muster, "having two watches… what will you do?" She had never had to compete with another gift giver for my gratitude. Someone outside the family. And a man.
"What do you mean by that?" I asked, knowing.
"Maybe you should talk to your friend, and…"
"And what, Mother?" I snapped back, propelled with a little too much righteous indignation. "Look Mom, I have an idea…" I slipped off the Timex and handed it to her. "I think you and Dad should return this. Silver isn't really my color. You should know that."
It is then, that moment, which continues to replay in my mental catalogue of regret. I wanted to collect the words from the air and gobble them up, but of course it was too late.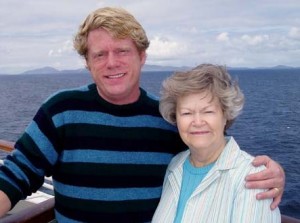 Her face was blank at first, and then a stunned, hurt expression flashed across it that was as heartbreaking to me as it was utterly foreign. She looked like she was the target of some cruel joke. And then suddenly her vulnerability was abolished for her usual calm. Her face made the whole journey in an instant.
I moved to say something more but thought better of it. Instead I reached for the watch in her hands and took it back, my face a silent promise never to give it up again. Mother withdrew without further words.
It was a milestone, a snap of the apron strings, a selfish or brave gesture of independence, depending on your point of view. I can consider whether it was an important step for a gay teen or simply the self-indulgent act of a child, but the debate doesn't interest me. My minds eye only remembers her face.
Even now, more than thirty years later, I want to take it all back.
Mark
(This posting first apppeared on My Fabulous Disease on December 7, 2010. — Mark)
Tags: Aging, family, gay
Posted in Books and Writings, Family and Friends, Gay Life, My Fabulous Disease | 4 Comments »
Thursday, June 14th, 2012
"Now, people have their bat kites and their regular shaped kites," Dad said to me when I was ten years old, "but the box kite, Mark, now there is the most aerodynamically sound of them all."
He demonstrated by making a box kite out of balsa wood and brown paper. We took it to the park on the Air Force base where Dad was stationed, just behind the theater where I saw horror movies whenever I could get Mom to provide the parental guidance suggested.
"But it looks so weird," I told him about the kite. "It's just a box, Dad."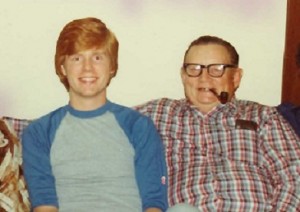 "That's the beauty of it!" he exclaimed, and he let out one of his big laughs, a roaring Santa Clause laugh that shook his whole body. He held the box high above his head, I at the other end of the string, and I ran across the grass, looking behind to see it climb high above the movie theater. The box soared for an hour as Dad stood behind me, explaining the principles of flight through the eyes of a B-52 bomber pilot.
Box kites became his obsession, and he engaged Mom and the family in his quest to build bigger kites capable of higher altitudes. Our next one stood six feet tall, made with wooden dowels and light fabric. Mom and my sister Nancy sewed to Dad's specifications while the boys stayed in the garage, piecing together the frame with hot glue. The glue gun seemed invented especially for Dad, who used it liberally for every project. "Lots glue!" he commanded to me and my brother David, hard at work to bring the box kite to life. "You can never have enough glue, boys. Lotsa glue!"
We took the kite – placed atop a Volkswagon convertible – to the spring kite flying contest held in the fields behind Louisiana State University in Shreveport. They had a category for largest kite, and Dad intended for us to win it. One of the entries was an enormous bat shaped contraption made with layers of newspaper and a wing span of at least twenty feet. "Not aerodynamically sound," Dad said, eyeing the competition. "Won't fly. Can't fly. Shoulda tried a box kite."
Sure enough, the massive bat kite took one fast swoop upwards and then veered down again, demolishing itself. The contest rules stated that kites had to stay aloft for a full three minutes, and our box kite soared perfectly, winning the King family a sparkling trophy presented on the windy lawn of the college.
It made Dad hungry for more.
"Never worry about making a fool of yourself," he would say, "if it means taking a risk, Mark." He would recognize my adolescent need to simply fit in with everyone else and he would deny me of it, locking his eyes onto mine. "You gotta take the risk."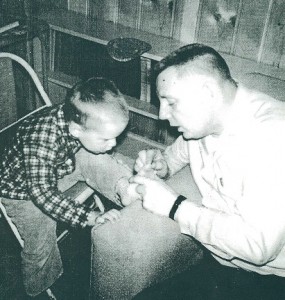 Over the summer the six foot kite became ten feet, built with heavier fabric and stronger wood. We tried it out on a field on the edge of the Air Force base, and I remember Dad forgetting the gloves that protected him from the slick nylon string, and the kite fighting for higher altitude and the nylon going whizzzzz! across his hands, cutting deep into his palm. He looked at his hands with a shrug and then, predictably, laughed. He had lost his grip in the process, though, and the kite escaped to sights unseen.
We jumped in the car and chased it across the base, both of us with our heads craning out of the car and shouting visual sightings to one another, only to find its taught nylon cord snagged on a nursery school swing set. The box kite had dragged the set twenty feet from where, until recently, it had been embedded into the ground.
The air force police would soon arrive to inform us that our "craft" had been picked up on base radar and was a "menace to aviation." Dad (or "Colonel King" as the uniformed men called him) sheepishly explained and then laughed with the cops as we carefully pulled our menacing craft, foot by foot, back down to earth.
The following year the Kings would risk it all, creating what would become the mother of all box kites. We built it in the driveway for a couple of weeks, using yards of nylon material and cord strong enough for a box kite approximately the size of a Winnebago. We transported it to the annual contest by securing it to a chartered flat bed truck, and the driver – after taking the monstrosity across the Jimmy Davis Bridge to the university – swore he could actually feel the truck lift a little as the kite fought to respond to invitations from mighty spring breezes.
The fabled hush fell over the crowd as the kite was driven onto the contest grounds. Three eight foot box kites – all larger than our original entry – were brought along, and the crowd stood incredulously as each of the three were launched into the air. Then we secured the cords of the three airborne kites to the top of the Mother Kite, and the crowd watched aghast as the King family coordinated their efforts, releasing thick rolls of nylon cord, until the massive kite lurched off the ground and up to stronger winds that would carry it back and forth above the riveted, gasping spectators.
For two minutes and twenty seconds.
Later, on the evening news, Dad would stand amid the wreckage of a violent descent, knee deep in plastic, wood, nylon cord and innumerable remnants of hot glue. It looked like the aftermath of a commuter plane tragedy.
"And how do you feel, Mr. King," the reporter would ask my Dad, "about your creation not flying for very long. Are you disappointed?"
"Of course not!" Dad replied in the midst of a belly laugh already begun. "Didn't you see it? It was a spectacular crash!"
Those days, and that glorious moment, are lost to time now, and so is my father. Not long after our kite flying adventures, our personas traded places. I embraced my sexuality and my misfit charms, while Dad struggled to understand a son who was turning out to be more different than he could have imagined. Worst of all, he was made to contend with a teenager who saw him as something abhorrent: typical.
We had many years, later, when our outlooks merged again and we reveled in his various projects and my work as an outspoken gay man. Ultimately, Dad raised exactly what he valued, a man who steps up and asks stupid questions and knows that to soar you must risk the occasional, spectacular crash.
On my best days I live happily as the man my father built, writing and living as an HIV positive queer for all to see and never afraid to take a risk. And on the worst of days, my mind's eye conjures up a hearty laugh coming from nearby, maybe the garage, where something is being cobbled together that will solve absolutely everything.
Usually it's a box kite, crafted from unlikely supplies and fatherly magic, that carries me far, far away.
(This story has been adapted from my book A Place Like This, which chronicles my life in Los Angeles during the dawn of the AIDS epidemic and which includes childhood flashbacks like this one. My late father is very much on my mind during Father's Day weekend. I love you, Dad, and I miss you so much.)
Tags: A Place Like This, Aging, family, gratitude
Posted in Books and Writings, Family and Friends, My Fabulous Disease | 9 Comments »
Tuesday, December 13th, 2011
My mother's home here in Shreveport, Louisiana, was fraught with excitement last week. Christmas decorations littered the living room, the almond scent of cookies filled the air, and last minute phone calls and arrangements made it all feel like a major production was underway.
And there was. The event that had everyone scrambling was held on a Sunday afternoon, when siblings and extended family arrived for the taping of The 'My Fabulous Disease' Holiday Spectacular.
Now just take that in for a moment. My family was enthusiastically participating in a video about my life with HIV. And they were much more concerned with choosing a fun holiday outfit than being publicly associated with their HIV positive relative. For them, sitting down for an interview about my HIV status, well, that was the easy part. They had no problem being candid about my HIV, as you will see.
I am an extremely blessed and fortunate man.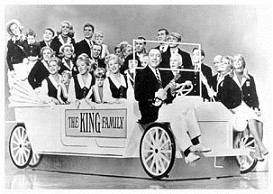 When I was young, I remember watching "The King Family" on television (right), a big happy bunch that sang really well and wore lots of matching outfits. I was starstruck, and always wondered if that King family might bear some relation to mine. And if they didn't, would they let me come be on their show anyway?
Well, today, I'm proud of my own family for displaying our dubious talents, and by going a big step further by discussing the importance of supporting those of us living with HIV/AIDS. For far too many, the difficulty in disclosing our status — or the result of doing so — has distanced them from the people they need most during times of challenge.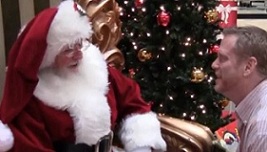 The Holiday Spectacular includes some family greetings, a cooking segment with Mom (you'll want that divine almond scent wafting through your home, too), some holiday drag, a surprise here and there, and even an appearance by the big man himself, Santa Claus.
You may remember my mother from "What it Feels Like for a Mom," a bracingly honest video created for Mother's Day. You might also remember my gay brother Dick, who made an It Gets Better video with me. He was also one of the main subjects of the award winning "Once, When We Were Heroes" posting I made for World AIDS Day several years ago. But today, you're also going to meet sisters, nieces and in-laws who have special holiday greetings just for you.
Enjoy the holiday special, my friends. I hope you'll share it with anyone that could use some holiday cheer, or needs a reminder that they are loved. And as always, please be well.
Mark
p.s. As promised in the video, here is the recipe for Mom's Christmas Cookies. I'm certain they're fantastic for your t-cells.
MOM'S CHRISTMAS TREE COOKIES
(Note: Mother uses a MIRRO Food Press, a device that must have been manufactured during the Eisenhower era, judging from the faded instruction manual she still keeps handy.
I found one on E-Bay for you
for less than four bucks, or you can use a more modern appliance, if you must. I don't guarantee the cookies will taste the same!)
Time: 10-12 minutes… Temp: 375F… Yield: 7 dozen
1 cup shortening
3/4 cup sugar
1 egg
1/8 tspn salt
1/4 tspn baking soda
1 tspn almond extract
2 1/4 cups sifted flour
Green food coloring
1. Cream shortening, adding sugar gradually
2. Add unbeaten egg, dry ingredients, flavoring, and a few drops of food coloring. Mix well.
3. Fill the cookie press and form cookies on ungreased sheet. Sprinkle with sugar and bake.
4. Frost and sprinkle something fabulous on top of them (this is Mom's provocative departure from the original recipe. That's just how she rolls.).
———————————————————-
Tags: aids, culture, drag, family, gay, gratitude, help others, hiv, recovery, Recreation
Posted in Anita Mann and Acting Gigs, Family and Friends, Gay Life, Living with HIV/AIDS, My Fabulous Disease | 21 Comments »
Tuesday, December 6th, 2011
Remember when we were little, and if we wanted something we simply asked for it? It felt easy. It seemed natural. And if there was really something special we had to have, there was a golden opportunity every year to ask the person who made all things possible. Santa Claus.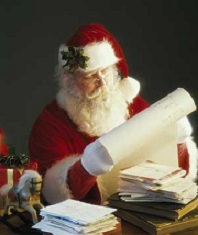 But then we got older, and life became more complex, and we were told it was better to give than to receive. Asking for what we wanted felt selfish, and many even a sign of weakness.
I wish we could look at this differently. Admitting we want something can be liberating. It acknowledges we are human, and there is grace, beauty even, in revealing our need and being vulnerable and allowing someone to help us.
Just because we don't ask for toys anymore doesn't mean we don't want anything. We want friendship. We want to be accepted. We want our health. Maybe it's asking a friend to listen, or wanting a medication with fewer side effects.
Just saying, I need this. I want to feel better. Or, I need you.
Wanting is not limited to children, my friends. But we might take a lesson from their transparency. Sometimes the answer, the help we need, the gift waiting for us, will only appear when we take a chance, when we finally have the courage to ask for what we want.
Happy holidays, and please be well.
Mark
————————————————–
(I don't think I've ever been more excited about a video blog than the one premiering here next week: The "My Fabulous Disease" Holiday Spectacular! A dozen of my relatives have come together to bring you comedy, Christmas cookies, a little drag, a visit from Santa — and some very candid feelings about loving a family member with HIV/AIDS. I hope you'll come back next week and meet the family! — Mark)
————————————————-
PLUS…
A word, if I may, about my recent posting "The Long Road Home from Relapse," which managed to break traffic records on my blog, generate amazingly supportive comments, and also became its own source of concern among some of my fellows in recovery. As a few of the comments suggested, my drug relapse was a serious event that even I may not fully appreciate just yet, much less be able to distill its lessons to my readers. Some felt that writing about it so soon after the fact seemed cavalier. I'd like to say that my actual recovery process — the work I do on a daily basis to rebuild and maintain a clean and sober life — involves many things that are completely unrelated to my writing. It is ongoing and intimate and I take it very seriously. I considered withholding the relapse from my blog, but it just felt dishonest not to talk about it. My point is, there is work ahead for me that I hold dear and will keep to myself, my sponsor and my God. As Tony Kushner writes in the last line of Angels in America, "the great work continues."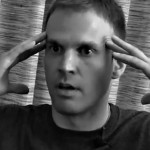 The madness continues of criminalizing those with HIV who do not (allegedly) reveal their HIV status to their partners, and new cases are piling up around the country. These include many prosecutions in which protection was used and no transmission occurred. But only now have we been able to hear the voices of those who have experienced this Kafkaesque nightmare. In his upcoming documentary "HIV is Not a Crime," AIDS activist and writer Sean Strub gives voice to the "criminals." Their stories are riveting and heartbreaking, like that of Nick Rhoades, right. You can view a terrific trailer on YouTube, and I dare you not to let it make your blood boil, positive or not. I urge you to take a look and get educated on what is becoming a defining HIV issue for our time.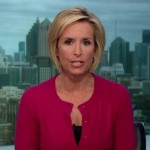 Did you catch all the media attention last week stating that people with HIV aren't taking very good care of themselves? Oh yes indeedy, the news reports, with headlines like Few in US with HIV have virus under control, and HIV Out Of Control In US Patients, seemed to suggest that it was people living with HIV who somehow haven't been doing the right thing to maintain their health. And that's a load of hooey, as my dad used to say. It turns out that the reports were misrepresenting a new CDC study showing that less than half of HIV patients have access to proper treatment. As in, not their fault. This distinction was made in an eye-opening blog posting by Housing Works, in which the actual study vs. the media reporting is clearly explained. "We are facing major budget cuts in homeless services, housing, testing and prevention," blogger Kenyon Farrow states. "These all prevent people with HIV from staying healthy and make many more people vulnerable to infection… By focusing media scrutiny on government officials, the public would be better informed about who's really 'out of control.'"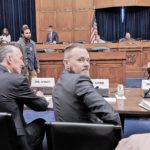 The Windy City Times continued a remarkable year-long commitment to covering AIDS this week, which is really a story in itself — a gay paper intent on maintaining visibility of the crisis in commemoration of the 30-year milestone. So I am especially excited that the paper chose to run a profile about My Fabulous Disease as part of their World AIDS Day coverage. Writer Joe Franco, intrepid journalist that he is, took the time to both interview me and actually watch most of my videos, if you can imagine. In his piece he manages to discuss AIDS, community, comedy, drug addiction and drag. In other words, it's a fair representation of what you get around here on a regular basis. My mom loved it.
Tags: culture, family, gratitude, help others, hiv, politics, recovery, Sexuality
Posted in Books and Writings, Living with HIV/AIDS, My Fabulous Disease, Prevention and Policy | 6 Comments »
Tuesday, November 29th, 2011
Florida highways have lovely rest stops. You would expect that from the Turnpike, where toll booths charge a premium every so often, but the manicured picnic areas continue even as you drive further north and onto I-75.
I'm on a cement bench in a concession area, chomping down corn chips and a Mountain Dew, away from the dog walkers and the families gathered at picnic tables, when I notice that my jeans are gathered sloppily around my waistline, cinched so much tighter than before. How much smaller has my waist become in such short a time? I wonder. One inch? Two?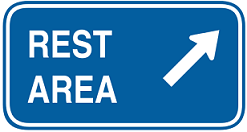 People sometimes stroll near me on their way to the restrooms, and I keep my eyes down, afraid I might look too disheveled for their comfort, or worse, that my shame might be clearly written across my face. That they might see what I've done, and return a glance of judgment or pull their children closer.
The self pitying tone of these words doesn't suit me. Pity is such a useless emotion at a time like this. Let me start again.
The drug relapse came over me like a sickness, as if I was coming down with something, slowly, over weeks. The breakup with my former partner last month in Ft Lauderdale had been cordial, and he and I continued living together while I made plans to relocate back to Atlanta. First, though, Thanksgiving would be spent with his family, as a final goodbye and a chance to show our unity — and of what remained of our broken love — during this trying time.
But my disease of addiction had already begun rearranging my thoughts, shuffling my priorities in a bid for dominance over the vigilant recovery I had practiced, proudly and successfully, for nearly three years. Small changes crept into my behavior, not about drugs precisely, but other, vaguely related habits that had once accompanied my drug use.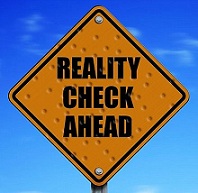 A return to the gym and a shallow fixation on my body. Smoking, a habit broken for two years, returned in secretive fits and starts. A feeling of entitlement — to do as I pleased, to eat junk or get laid — swept over me like a declaration of freedom that hid its true intentions in the fine print.
And then the clarion call became more explicit, as involuntary images of using drugs bombarded me, plaguing my sleep and my daydreams. But while my memories of life as an active addict had previously been reduced, finally, to dark and sinister snapshots of a pitiful existence, these new images were more seductive, promising euphoria, fast sex and most of all, a lurid escape from my own feelings.
When my former partner left town on business the week before Thanksgiving, the drug addict inside me made a break for it.
It's startling, really, the speed at which a recovered crystal meth addict, filled with a sense of purpose and a devotion to helping others dealing with this disease, can be transformed into a selfish liar. About as long as it takes the first, transformative rush of the drug to enter your body.
But the images that promised everything delivered nothing. Or that is, they delivered the usual package of misery that I should have expected, from my own past experiences and the many, many stories of woe I have heard from other addicts.
Those images — the real ones I witnessed during my relapse rather than the counterfeit promises with which my disease had baited me — haunt me now. I don't want to conjure them, the lesson has been received, but they roll on. Images of desperation, of blood and jeopardy and strangers with my fate in their hands.
The street crack dealer, with whom I am pleading to please return the keys he has taken from my pocket, who tells me he is going to "rent" my car for errands, who threatens me through a manic grin and all the while I am trying to convince him to please, please just give back the
You don't need to hear this. This is mine to endure and overcome. Let me start again.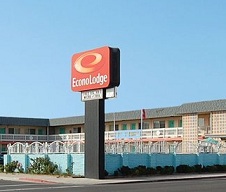 There are many motels sprinkled along the exits in Orlando, and I scouted out several before choosing one that allowed me to park directly in front of my room. With the car piled high with my belongings, I had to be sure no one would steal it. Despite the exhaustion of the previous week I slept fitfully, waking to peer out the window and survey any disturbance, fearful that my despair could multiply. The rolling stone of misfortune can gather plenty.
This long drive was unplanned, of course, the consequence of my relapse, when after days of not being where I was supposed to be and phone calls piled high with deceit, my former partner pegged my insanity and sent me a text from his business trip, asking me to leave before he returned. My disregard for our home, the dogs, and my personal safety was simply too much. A mutual friend arrived to care for the house. I would pack and leave within a day, to sit out the holidays with family in Shreveport, Louisiana, a thousand miles from Ft Lauderdale.
Even before his discovery, the awful realization of what I had done, how I had taken our gracious final days together and twisted them into something horrific, had actually spurred my relapse further, as I sought escape from my own wreckage. By the time his text appeared on my phone, the smoke was clearing, the fever had broken, but it was far too late.
The comfortable highways of Florida eventually gave way to the ruined roads of Alabama and Mississippi, badly spackled with tar, and my car rumbled with the thumpa-THUMPA-thumpa of their scarred surfaces. I wondered if the framed pictures in the trunk might break, if the towels I had wrapped them in might not be enough to
The towels. The guest room towels. They didn't really belong to me. It set off another round of worry, and I wondered if a new label might be added to my sadly recycled identity.
Drug addict. Liar. Thief.
I had turned back once already, when I had first driven onto the freeway before realizing I had his watch on my wrist, a watch I had always worn but wasn't mine. I drove back to return it, and in the hour or so I had been gone, the quiet house had abandoned any welcome for me. I placed the watch on a table and locked up again. It felt like trespassing.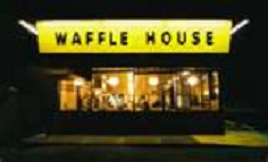 In Mobile, Alabama, I stopped again for the night and this time managed a full twelve hours of dreamless sleep. In the morning at the Waffle House, I ordered steak, eggs and hash browns, smothered and covered, and dismissed thoughts of what my trainer might think about my diet on the road.
Explaining my relapse is beyond me, beyond logic, and yet here I sit, trying to understand and explain. It maddens me, the choices I have made, and reminds me that the disease most capable of killing me isn't HIV, it is drug addiction.
But this chronicle reeks of defeat, and I am not feeling defeated today. Let me start again.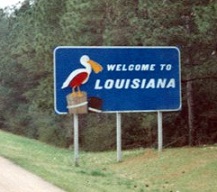 The miles upon miles of endless highway give way to Louisiana, and Shreveport finally appears on a freeway sign. I relax into the anticipated embrace of family.
My tired car pulls into Mom's driveway, and my brother — also gay and also an addict in recovery for more than a decade — greets me with an extended hug, and we begin the business of unloading the car immediately, as if to shoo away the evidence of my drive and the depressing reason for it. A guest room has been prepared, a closet cleared. For the next month, as I deal honestly with my tender wounds, this will be home.
Mother arrives from the hair salon, and her cheerful And how is my favorite redhead doing..? tells me that everything is going to be fine. She knows why I've come home, and she doesn't require a single detail.
I've already begun the business of rededicating myself to my program of recovery, and there is pride in that. There is joy, in fact, once the truth has been told and the work to rebuild can begin. Not regretting the past, even the recent past, is a difficult job, but too much time spent looking in the rear view mirror hardly bolsters me for the road ahead.
I am grateful, to have regained my footing after a few terrible days, to have survived it, to have my freedom to make better choices. And I am filled with gratitude for the friends and family who have given me a precious gift.
They let me start again.
———————————————————
(My best wishes and deepest gratitude go out to you, my friends. Thank you for your encouragement and your many kind comments. If you know someone who might benefit from this posting, who might think there isn't a solution, then please share it. Love, Mark)
———————————————————-
PLUS…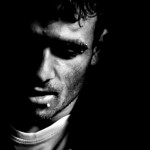 I always have strange emotions about World AIDS Day, the annual commemoration on December 1st. It makes me feel a little like a professional drag queen having to contend with Halloween. Such a torrent of voices and contributors on "my" turf! But of course, that may be the point: to be re-energized and inspired by the many voices and news stories of others who might not be speaking up otherwise, and for me to realize that HIV isn't mine alone, not by a long shot. The challenges it presents affects all of us, and calls out for the best in science, the best in our sense of community, the best of humanity itself. You'll surely find many things online that resonate with you this World AIDS Day, so let me show you something you might miss. Love Light Romania provides support to people with HIV/AIDS in one of the toughest places on earth, but they have somehow found something beautiful in the tragic story of Alex, one of their clients who shares his life in a four minutes video filled with gorgeous photography of his journey. The simplicity of this video and his matter-of-fact telling of his story captures a beautiful sadness, and I hope you'll take a look.
Tags: family, gratitude, help others, meth, recovery
Posted in Books and Writings, Family and Friends, Gay Life, Meth and Recovery, My Fabulous Disease | 57 Comments »
Thursday, November 3rd, 2011
This is a rather personal blog video, there's no doubt about that. I'm even a little apprehensive because it doesn't offer the usual helpful tips or the "entertainment value" of my other videos. But one of my problems has always been trying to be the life of the party when I'm not feeling it. So please allow me to offer you a different Mark than you might be used to, unplugged and exposed.
The last few weeks have been tough, I won't lie to you. My nine-year relationship came to an end, and I've found myself feeling some self pity and fear " that is, when I slow down long enough to catch up with my own emotions.
My schedule has been fast and furious, and now things are even busier as I make plans related to the breakup. In January, I will return to my beloved Atlanta, where a strong support network of friends awaits me with open arms.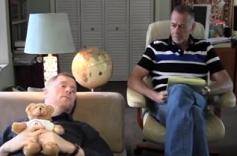 Until then, I'm lucky to have friends like David Fawcett (seated at right, in our silly video opening), who also happens to be a therapist. Everyone should have a friend who's a mental health counselor, if you ask me. David serves as one of the panel of experts at TheBody.com, as well as writing his own blog with helpful messages related to our emotional well being.
In this, the newest video episode of My Fabulous Disease, David and I sit down for a very candid talk about my fears and even some of my unhealthy thought patterns, some of which have been with me for a very long time.
Thanks for watching, my friends, and please be well.
Mark
——————————————————
PLUS…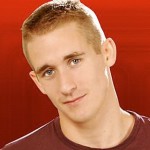 Can someone be a self-described "sex addict" porn star and also a role model? Well, I won't be nominating Mason Wyler for a GLAAD award this year, but I do appreciate the fact that he is candidly discussing his sex life as a man living with HIV. In an interview on PositiveLite.com by Bob Leahy, Wyler is casual about his newly acquired HIV status, and doesn't believe there's any connection between watching bareback porn and actually doing it (excluding, well, himself I suppose, since he admittedly likes "nasty bareback sex"). "Porn is a form of entertainment," says Wyler. "It doesn't and shouldn't have any more influence on someone's actions than say… music, movies, or video games. I think most guys participate in bareback sex in some capacity regardless of what porn they watch. We're only human."
Frank remarks like that one have won over some people. Writer Michael Burtch, in a July 2011 opinion piece, said this about the porn actor. "Mason Wyler has quickly become one of my favorite, openly HIV+ porn stars. When he writes 'I don't need someone to talk to, I need someone to fuck me' on his blog or summons up the complexities of HIV by succinctly stating 'it sucks.' I totally get where he's coming from and toast his post-AIDS sensibility."
Tags: Aging, culture, family, gay, gratitude, hiv, recovery
Posted in Family and Friends, Gay Life, Living with HIV/AIDS, Meth and Recovery, My Fabulous Disease | 19 Comments »
Thursday, October 27th, 2011
Panama City, Florida, with its sugar sand beaches and busy tourist trade, is affectionately considered the Redneck Riviera. Folks from Alabama and its neighbor states make the trip down Highway 231 and straight into the Florida panhandle, breezing through a stretch known as Watermelon Alley, where locals sell fruit and souvenirs along the asphalt in hopes of sidetracking some of the cash the drivers have saved for their weekend adventures.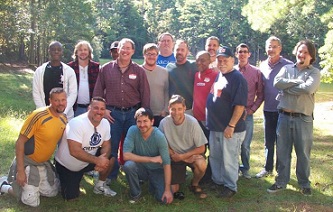 But, if you were to turn northeast from Panama City, venturing further into what could be accurately called "the sticks," you would eventually come upon the town of Vernon, home to the rustic retreat center Dogwood Acres. And it was here, deep in the woods, that I recently spent a weekend with thirty gay men from rural Florida to talk about gay community and men's health.
The participants taught me a surprising lesson that wasn't about AIDS or the state of gay rights. As deeply felt as those topics are to me, something else, something completely unexpected, came up during our time together. And it made me re-evaluate life choices of mine that go back more than thirty years.
Sponsored by Okaloosa AIDS Support & Informational Services (OASIS) and
fashioned from the ManReach retreats in Colorado, the weekend asked us all to examine what (community) meant, and how to find it even when living in rural areas, as these men do.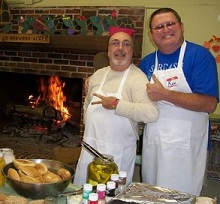 We sat in circles and shared laughs and a few tears. We hiked, ate quiche and slept in cabins of unvarnished plywood. I was invited to the event to lead one of the workshops, and was the only attendee who lives in a large metropolitan area.
I became fascinated by these out, proud, engaged gay men from towns with names like Cottondale and Chipley and Lake City, towns that require several magnifications on Mapquest before you can find them. How could they possibly feel free to be themselves, to be fulfilled, to be happy? Their answers shamed my presumptions.
"I lived in big cities," said Rick, who left one in 1985 to live on a thirty acre ranch in Altha. "I'd been diagnosed with AIDS and was given 18 months to live, and knew I wanted a different life, out of the city. I would have died there if I stayed too long." Rick and his partner grow their own vegetables, care for horses and goats, and dote upon their two pigs, Pork Chop and Lily. "It's a quiet, natural way of life," he says.
David lives in Fort Walton, and offered a simply reply to my question about feeling alone in such a small community. "Isolation can happen anywhere," he said plainly. "I'm open about being gay. I don't hide. It's those that try to hide and are not honest about themselves that people have problems with, if you ask me."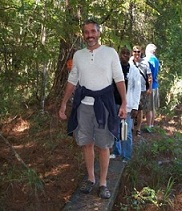 But when explaining their choice to live in small towns, one reason trumped all others. "Family is important," Marcus told me, as if he was surprised anyone could believe otherwise. "Roots are important." Marcus left his hometown of Bascom long enough to attend college in Pensecola, but returned to live on his family's peanut farm.
"This was not some kind of tradeoff for me," Marcus said. Nor was he particularly concerned about his romantic options. "You meet people in other places nearby, larger cities. But having a boyfriend isn't a priority right now. My family will always be."
"I live in my father's house," said Ken, who lives in Wellborn, "and I take care of my mother."
Mother. Family. The words sent a low current of guilt through me, bringing back memories of my last, dramatic days of living at home and how very far away my life has taken me ever since.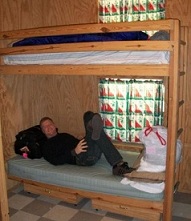 Did I leave Bossier City, Louisiana because of my life ambitions, or did I flee? The truth is a little of both. After a scandalous year of bursting out of the closet during my senior year of high school in 1978, all the gossip about me was wearing on my family. I knew I was causing some embarrassment. Only days after graduation I moved to New Orleans for college, and subsequent moves — Houston, Los Angeles — pushed me further and further away from them.
Maybe I kept a distance, geographic and otherwise, out of some deep shame, as if it would simply be better for all concerned if I stayed away. Or perhaps it was pre-emptive.
I'll leave before you tell me to leave.
Through the years I collected a patchwork of close friends, and I even adopted gay catch phrases like "we choose our own families" because maybe it's true. And then again, maybe I was comforting myself with substitutes.
When I tested HIV positive in the 1980′s, the stretches between visits grew even longer. I couldn't bear the thought of household dilemmas — Would they watch which drinking glass I used? Should I hold the baby? — so I decided to sit out those years by visiting less, even if it meant dying a thousand miles from my nearest relative.
But make no mistake about it, my exile was self imposed. Never had anyone in my family rejected me or suggested I wasn't welcome. They received my visits home enthusiastically, and with acceptance and kindness towards whatever boyfriend I brought along.
If anything, my visits were such a happy event that I wondered what my family was like when I wasn't around. Who really got along with each other, who preferred American Idol over Dancing with the Stars, that sort of thing. But when you're visiting from across the country only once a year or so, you don't get a sense of the day by day. No one ever gets annoyed or loses patience with you. And something about that always made me feel a little sad, as if I were company rather than family.
It was the rural gay men at the retreat who gave me a glimpse of what life might have been like, had I stayed. Minus the goats, of course. And the picture they painted looked simply wonderful.
As fate would have it, I left the men's retreat and flew home to Bossier City for a visit. As I write this, Mother is reading the morning paper. One of my brothers has come by to join us for coffee. I've tried to be good about loading the dishwasher and doing chores to keep Mom off her feet.
When I presented Mother with my theory about having abandoned family in order to follow my gay destiny, she dismissed it with a smile. "You had places to go," she said, "and everyone has a life to lead." It never occurred to her that her love couldn't travel whatever miles lay between us.
I haven't started to annoy her at all, unfortunately. But I do know who she wants to win the mirror ball trophy on Dancing with the Stars.
Tags: culture, family, gay, hiv, Recreation, Sexuality
Posted in Books and Writings, Family and Friends, Gay Life, Living with HIV/AIDS, My Fabulous Disease | 17 Comments »