It's turning into a busy Summer.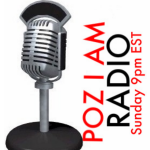 I'm looking forward to a return to POZIAM Radio next Sunday, June 6, from 9-10PM, when I'll be the guest of Robert Breining, the host of the weekly radio show devoted to those living with HIV. It's a cool set-up: you listen to the show online, and can even make remarks in a chat room while it's going on. So of course, I'm hoping friends like you will do that! You can also call in to the program and ask questions. Please listen, so Robert and I don't have to re-hash my Price is Right appearance for an hour!
Here's the information: simply go to this link to enter the lobby for POZIAM Radio (you can be a guest in the room or create a personalized account and icon). The call-in phone number is 347-215-9442.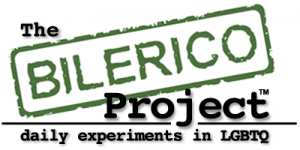 Meanwhile, I am honored to have been accepted as a new contributor to The Bilerico Project, the largest, smartest GLBT blog on the internet. Bilerico will post some of my favorite blogs from My Fabulous Disease, but I'll also contribute exclusive content. If you haven't visited Bilerico, it will quickly become one of your favorite sites for gay views, news, and fun postings. My maiden posting on Bilerico is a recent, caustic favorite of mine: my affectionate skewering of Larry Kramer (in which a stroll through the mall devolves into blood splatter and a call for security).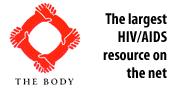 I'm also gearing up to attend AIDS2010, the bi-annual international AIDS conference, to be held this July in Vienna, Austria. I'm so proud to be representing TheBody.com there (with media credentials and everything!), and my role will be to somehow distill each day's news and activities into a video blog that will be posted every day, God willing. Typically, I have the luxury of producing the videos for My Fabulous Disease at a rate of one every few weeks; this schedule will be hyper-drive and it has me incredibly excited.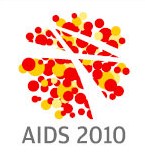 As is my strength, I'll leave most of the scientific data to others, and concentrate on bringing you the human side of the enormous event: the sights and sounds, the people and cultural events, and what the emotional temperature of the event is, along with interviews with people in the fight against HIV/AIDS from all over the world!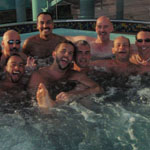 After all the excitement it will be great to relax on a cruise ship with poz friends and our allies, which is exactly what I'll do this October while aboard the 2010 HIV Cruise Retreat. I'm one of the hosts, but I don't dare call anything this much fun WORK! It is shaping into one of their biggest groups yet, so be sure and visit the web site to find out the details. Maybe we can hit the onboard water slide together!
If you haven't already, please consider book marking my site (see the BOOKMARK options above) so that you'll stay current on the videos as they emerge from Vienna (and the high seas!)
Comments