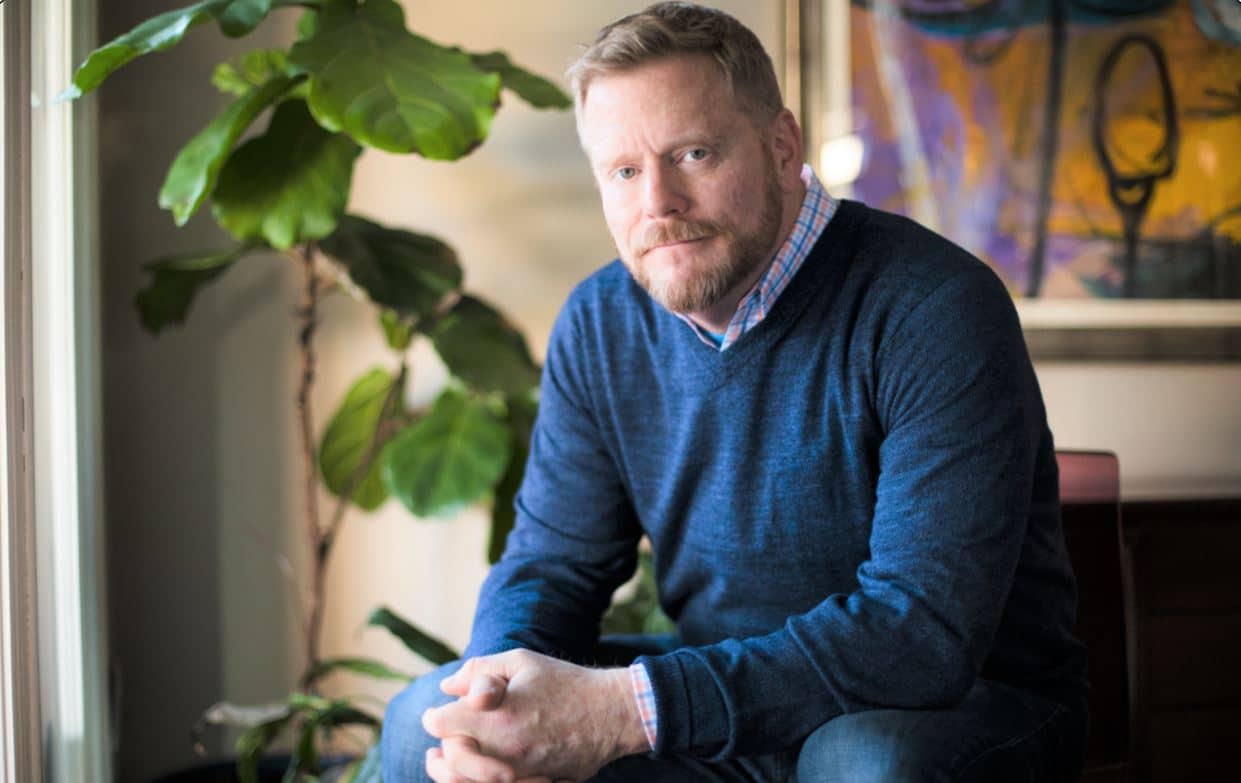 The flyer was in my mailbox, folded and placed by an unknown neighbor. "NEED CORONAVIRUS HELP?" it read, explaining a local "Self-Quarantine Response Team" was here to support those "with compromised immune systems, those in quarantine – or even those who must work or have kids or feel isolated due to social distancing. Please retain this sheet," it went on, "in the event you need help in the future and don't hesitate to reach out!"
I stood on my doorstep reading it, marveling at how quickly people who lived nearby had organized in the very first days of this growing pandemic, and the choice they had made to move through their own fears and inconveniences, instead focused on how they could help people they barely know, if at all.
And then, of course, flashes of the 1980s began, of the nurses and hospital visitors who picked up the food trays left in the hallway to bring them to the bed of the forsaken AIDS patient, and the meal delivery programs begun out of the trunk of someone's car, and the phone lists distributed on stacks of paper so we could check up on our friends.
Suddenly I was trying to find my keys and I couldn't see the front door lock because my eyes were awash in tears that had come to revisit me from a generation ago.
In my 2007 essay, "Once, When We Were Heroes," I wrote that my best self, the best man I will ever be, lived decades ago, when he was called upon to respond to what terrified him most. I have often wondered if that man would be called upon again or, more to the point, if present-day society would ever be tested in the same way. I think we have the answer.
There is a growing list of gestures of grace, with videos and postings of enormous generosity, compassion, and even good humor. Kids are serenading their elderly, sheltered neighbor. Italians are applauding healthcare workers from the balconies of their sequestration, while their inventive neighbors play paddleball between their open windows.
I appreciate the wealthy sports figures who are donating funds to out-of-work arena crews and service workers, but it is those without means, the ones who reach deep anyway, who really get to me.
Activists forged in the AIDS epidemic are resuming their place in the fight, now with the patina of age and the wisdom of elder statespersons. ACT UP veteran Peter Staley is among those who have partnered with public health to form the COVID-19 Working Group in New York City, the group largely responsible for getting Mayor DeBlasio off his dithering ass. Staley's colleague from his days of street activism, MacArthur Genius Fellowship awardee Gregg Gonsalves, has become a repeat guest on MSNBC to offer important perspective on governmental response and inaction, then and now.
In the small town of Milford, Pennsylvania, their Milford Covid Volunteer Task Force instituted social distancing and other measures far ahead of our national response. Their Facebook page, like a growing list of others in townships and cities across the world, has become a vital outlet of information and support for its citizens. Oh, and the mayor of Milford happens to be veteran AIDS activist and long-term survivor Sean Strub. I'm sensing a pattern here.
A global network of HIV/AIDS activists and researchers, AVAC, has gathered the best and brightest to apply lessons learned from HIV/AIDS in the interest of the Covid-19 response. (They are hosting a global teleconference on Monday, March 23, at 9:00 ET and anyone can register to participate here.)
We are still at the beginning. We haven't yet seen the very best our humanity has to offer. It's coming, and you'll know it when you see it. It will lift you and gut you, all at once, like an unexpected flyer in your mailbox.
We also saw the worst in human behaviors in the 1980s, the people living with HIV who were mocked and blamed and banned from public facilities. These days, the mocking comes from the White House, an institution that once simply ignored us, and which, even if it never publicly uttered the words "gay cancer," has no problem calling this pandemic, repeatedly and willfully, the "Chinese Virus."
The idiocy of youth, always an entertaining if horrifying brand of stupid, has produced continued parties for hundreds on the beach while there are reports of young people recording themselves (naturally) licking fresh produce in grocery stores.
Mind-melting inanity isn't only for the young. In Louisiana, a pastor continues church services for hundreds of people despite State orders. And another religious leader is laying this whole pandemic squarely at the feet of – you guessed it – LGBTQ people.
I'll spare you the YouTube videos of desperate, poorly informed people fighting over toilet paper. The question is, what monstrous behavior is yet to come when we are fighting over ventilators?
They say heroism happens when you have no other choice. That was true for me, a young gay man living a lifetime ago who felt cornered and afraid. I swallowed huge gulps of terror and marched forward anyway. Others did not. I can't say I blame them.
That crossroad is right in front of us, again.
Mark
p.s. Thank you for your massive response to my previous post, "Stop Comparing Coronavirus to HIV/AIDS. Just Stop." I appreciate, very much, the comments in objection to my main point. My thinking and experience of this pandemic are moving (almost) as swiftly as yours, and there are indeed comparisons to be made. Thus, the above. 
(Please be well, my friends. And wash your hands. For that matter, stop what you're doing and wipe down the device you are using to read this. Do you have any idea how filthy it is?)
Comments