Although living with HIV, many of them have never been able to speak openly about their HIV status. Their HIV physician could be located hours from their home. But once a year, on a "family cruise line" far out to sea, everything changes.
For passengers aboard the annual HIV Cruise Retreat, the voyage isn't a simple vacation. It's a chance to present themselves as they really are, without shame or judgment.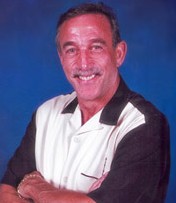 "A large portion of our group come from small communities where disclosure is an issue," says Paul Stalbaum (right), the travel agent who coordinates the annual event. "They've only shared their status with their closest friends. The cruise brings elements of their life together " safety, fun, and their HIV " that they've never experienced. It's actually quite moving to witness."
Each year, between 200-300 HIV positive gay men, together with a contingent of HIV positive straight men and women, participate in the cruise. And it's not all fun and games.
Educational workshops are scheduled alongside cocktails and waterslide events. Speakers, such as notable HIV educator Nelson Vergel ("Built to Survive"), present information on new trends and healthy lifestyle choices.
The cruise departs Ft. Lauderdale on October 23 for an eight night voyage to Colon (Panama), Limon (Costa Rica), and Cozumel, Mexico. The group has chosen the Carnival Freedom again this year, because of the "great amenities and affordable rates they provide us," says Paul. "And we enjoy sailing with other passengers from all walks of life. People with HIV live happily in this world, not apart from it."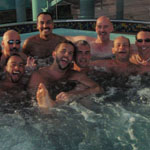 But can HIV/AIDS seminars and poolside frolicking happily coexist? "Absolutely!" assures Paul. "Many people come for the education and get swept up in the joy of the cruise, and vice versa. Our mission has always been to provide a social and educational experience, but what happens feels like a family. And like any other Love Boat situation, romance might follow them on board, too."
Paul is modest about taking credit for relationships that bloomed on the cruise, but will admit that "at least two dozen people" have become partners as a result of meeting on board, and that includes marriages among the straight passengers.
Speaking of the straight passengers, how does the interesting mix of gay and straight get along? "It's fun to watch, actually," says Paul. "Initially gays and straights sit separately at events or when dining. But by the end of the cruise you see them saying goodbye to each other with tears in their eyes."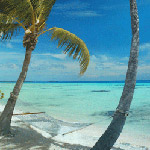 The educational component may play a role in their bonding, Paul suggests. "Because gay men often have better access to resources or have just dealt with HIV longer, they often become teachers of sorts to the straight passengers. That's often where their common ground begins." The shared intimacy of living with HIV, and body changes such as wasting and lipodystophy, also help bring passengers together.
All sorts of fun events help do the trick. The cruise features shore excursions specific to the group and there are games and events on the ship throughout the week.
"The Dating Game can be a hilarious, bawdy evening," says Paul with a wink. "If you only have a week, you might as well get to know each other as best you can!"

Ironically, one of the most cherished events during the week is also the most serious. A "Celebration of Life" candlelight memorial event is held each year to remember those lost to AIDS. "You must remember, many of our passengers are feeling a closeness to one another they don't get to experience back at home," says Paul. "When you feel that bond, it isn't just laughter that you feel comfortable sharing. They realize it's okay to shed tears, too, because you're not being judged."
For those traveling alone, Paul provides a free roommate matcher service. He cautions people to book earlier rather than later, though, because available rooms are returned for use by the ship at large, the closer it gets to the cruise date. For more information or booking, contact Paul Stalbaum at (954) 473-6611, or toll free at 888-640-SHIP. You can also visit the HIV Cruise Retreat web site at www.hivcruise.com (for the gay men's agenda) or www.positivecruise.com for more information on activities for the straight men and women aboard.
Comments