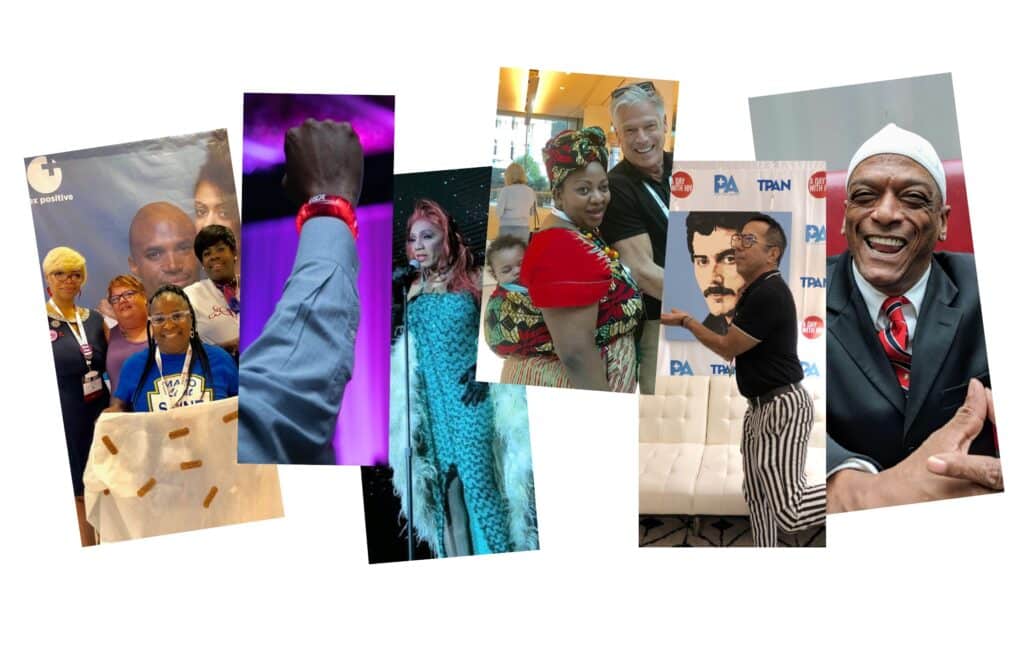 You know what a fan I am of the annual United States Conference on HIV/AIDS (USCHA), produced by NMAC. I've been writing about it for years, and providing videos and photo essays for those of you who couldn't make it or wanted to relive the highlights.
If you're starting to pack for your trip to Washington DC for USCHA next week, here's some inspiration to get you jazzed up for the experience ahead.
First, since the theme this year is "A Love Letter to Black Women" (the topic of my recent post, "How Do We Support Black Women in an HIV Arena Once Led by White Gay Men?") the best piece of inspiration to start you on your journey would be the video from 2017 of Takia, a woman on her first trip to USCHA.
Takia's journey could be a lot like yours, if you're new, as long as you open yourself up to the experience at your feet. I especially love the Wizard of Oz theme to this video, and how NMAC Director Paul Kawata takes on the role of Glinda at the end, sending Takia home again after her wondrous experience.
The best advice I can give you is to look for those special moments with advocates from around the country. The conversations in the hallways and at the plenary lunch tables. Mix it up! Sit with someone you don't know. You'll meet a new friend, or help someone else along.
And what are those people like? Here's a video from 2015, with an army of HIV warriors doing what we do best: loving and supporting one another and all fired up about our programs and issues.
And who doesn't love a great protest? You're going to see at least one at USCHA, which are welcomed like the integral part of our movement that they are. In 2017, trans activists stormed the plenary stage and made their voices heard. And you can bet that trans women, like the ones in this protest, will be included in this year's "Love Letter to Black Women," because that's the kind of social and gender justice we love.
That should be plenty to give you a picture of what's in store for you.
I'll see you there! Be sure to tackle me in the hallway – I'm so scattered and excited at this event and I move fast – so we can give each other a big hug.
Until then, my friends, please be well.
Mark
p.s. I suppose this is a good time to mention that there will be a special session at USCHA on Thursday, September 6, from 2-4PM devoted to community leaders reading and discussing my new book, My Fabulous Disease: Chronicles of a Gay Survivor. The first 100 attendees will receive a free copy of the book, courtesy of POZ Magazine! Be sure to grab me so I can sign it for you. It's what I live for. 
Comments