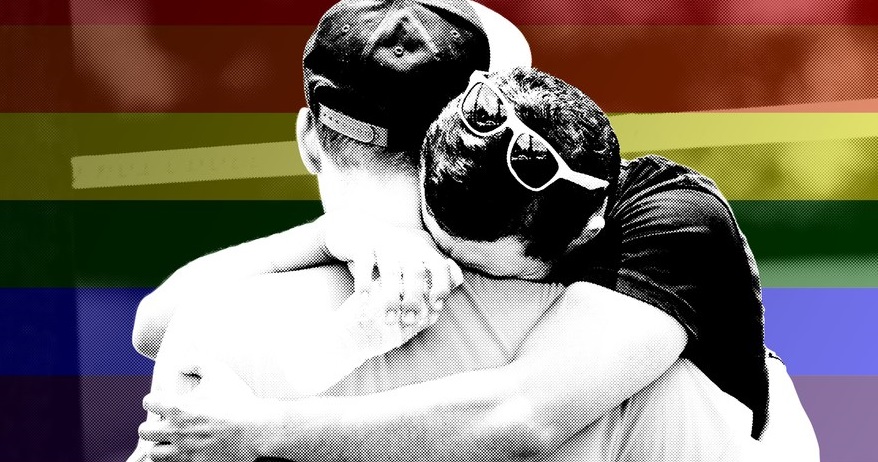 I can't watch the news anymore right now. I have it muted, but will admit to glancing in its direction every few minutes. On the screen there are police cars and flashing lights and footage of the injured and there is often someone in tears.
It makes me wince with emotion, and twice this morning I have blurted out a sob for a moment, which surprises me, frankly, because I don't cry much anymore.
Tears are creeping up on us everywhere. My husband started crying yesterday while we were waiting for a table at a restaurant. He read on his phone about the long lines to donate blood, hundreds of people waiting for hours, and he lost it for a minute. I rubbed his back and said nothing.
No words, as they say.
But, being a theatrical queen that returns to performances for emotional touchstones, I want to share this transcendent performance by Fantasia from the 61st Annual Tony Awards. Every single word of this song, "I'm Here" from
The Color Purple
, speaks to me at this moment and to this tragedy.
We are resilient. We miss those close to us. We are beautiful. And we are here.
"I'm Here."

I got my children.
I can't hold them now,
They may not be here, but they still mine.
I hope they know I still love them.

Got my house.
It still keeps the cold out.
Got my chair
When my body can't hold out.
Got my hands
Doin' good like they s'pose to,
Showin' my heart
To the folks that I'm close to.

Got my eyes.
Though they don't see as far now,
They see more 'bout how things
Really are now . . .

I'm gonna take a deep breath.
Gonna hold my head up.
Gonna put my shoulders back,

And look you straight in the eye.
I'm gonna flirt with somebody
When they walk by.
I'm gonna sing out . . .
Sing out!

I believe I have inside of me
Everything that I need to live a bountiful life.
With all the love alive in me
I'll stand as tall as the tallest tree.

And I'm
Thankful for each day that I'm given,
Both the easy and hard ones I'm livin'.

But most of all
I'm thankful for
Loving who I really am.

I'm beautiful.
Yes, I'm beautiful,
And I'm here.
And please, my dear friends, be well.
Mark
Comments