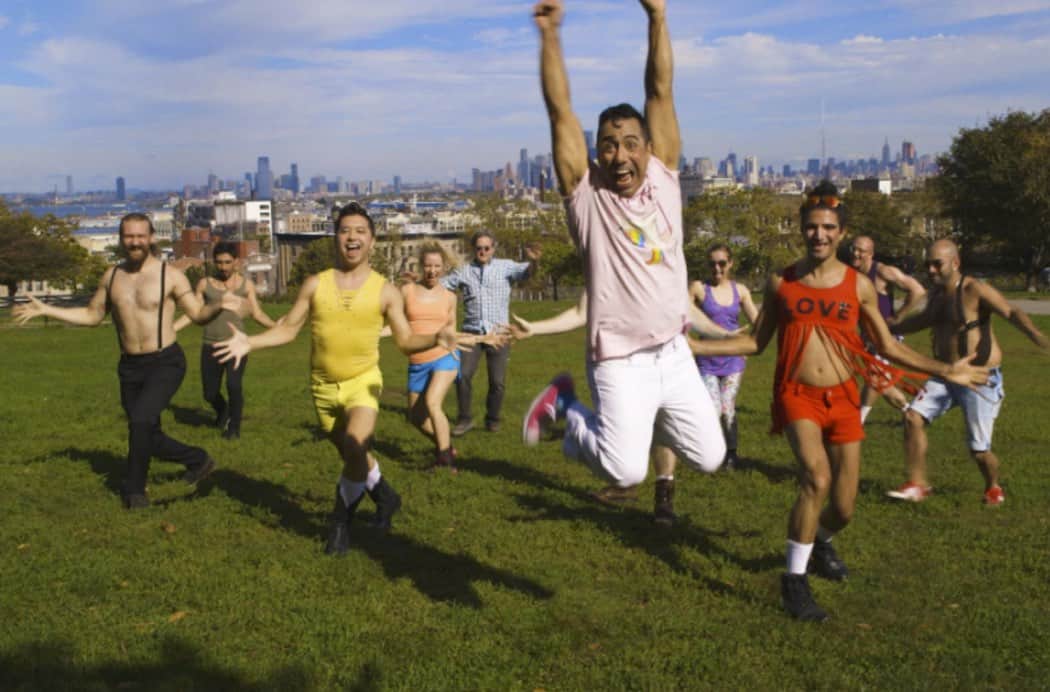 Charles Sanchez has audacity, you have to give him that. Not only did he create a web series, Merce, drawn from his own life as a gay New Yorker living with HIV, he made it a musical comedy, people. With original music and a cast of lively singers and dancers.
Oh, and then he stuffed the plot with actual issues that affect the lives of those of us living with HIV. Disclosure. Dating. Diarrhea. Bone density side effects. And how to make your semen taste better. (It's the topic of one of the songs, so I won't spoil the secret ingredient quite yet.)
After gaining notoriety (notoriousness?) from season one nearly four years ago (and landing on the cover of POZ Magazine along the way), Sanchez has gathered his cast, with a few hammy additions, for season two. It launches on January 21st online, but there are teaser videos below that must be seen to be believed.
Those hammy cast additions include Damon L. Jacobs, the PrEP advocate and messenger of sex positivity, and long-term survivors and POZ Magazine bloggers Shawn Decker and Bruce Ward. Oh. And me. Never one to refuse an offer to stand in front of a camera, I humbly accepted the role of Aunt Bless, the judgy relative that arrives for a wedding and finds out things in the family are not at all as she imagined.
If you're in the New York City area, you can join me and the cast and crew at a special launch party happening at the New York City LGBT Center on Wednesday, January 22nd beginning at 6:00pm. Find out more on the Facebook event page or the LGBT Center site, and I'll see you there!
Meanwhile, set your Google calendar for January 21st, and get ready to view Merce on Vimeo, YouTube, or in Europe on OUTtv. Meanwhile, here are some juicy tidbits to tide you over.
(Merce tends to have a potty mouth. Watch these videos at your own discretion, or at least with the headphones on.)
Let's start with my musical number, shall we? Momma (Tyne Firmin) and her visiting sister Aunt Bless show their vicious love for one another in the southern fried duet, "Bless Your Heart."
Did I warn you that Merce has a potty mouth? You'll see what I mean when you view this song, "Just Fucked Feeling," which makes a glorious production number out of Merce having just, well, you know.
Merce doesn't shy away from more difficult, and emotional, moments. In this song, Merce's boyfriend Remington (Randall Taylor) assures a frightened Merce that he will stand by him as Merce recovers from surgery.
Stay tuned for the entire season's launch on January 21st. If your holiday giving hasn't been fully satisfied, you can also still provide a tax-deductible donation to help the production afford final costs and submission to film festivals.
Mark
Comments