Some years ago, I told someone that I was HIV positive before I agreed to his invitation for a date. "Yeah, I know," he casually replied, and then he looked a little embarrassed, as if he shouldn't have said it. It was too late, of course; I knew exactly what he meant. He could tell my HIV status by my face.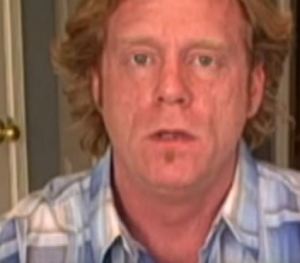 I had The Look. The sunken, wasted cheeks of someone living with HIV. It became a common manifestation in the 1980's and persisted until the medications that caused the condition, known as facial lipoatrophy, were changed or abandoned for better treatment. (That's me, right, in 2008.)
Today, facial lipoatrophy is almost exclusively limited to long-term HIV survivors who used medications like d4t and ddi more than twenty years ago.
I'm one of those long-term survivors. I am proud of my history advocating and living with HIV. But as uncomfortable as it may be to admit, it's a lot easier to live openly as a person with HIV when you don't look like it.
When the symptoms began to appear, it meant that the choice to share my status, as an activist or on a personal level, had been taken away. My HIV was written across my face for all to see.
I felt ashamed, and then conflicted. For someone who has been fighting so hard to reduce HIV stigma, what is there to be ashamed of, exactly? Many of the physical signs of HIV treatment – from weight loss to fat redistribution to facial wasting – are worn as battle scars, if not badges of honor, by thousands of people living with HIV. My disease is mirrored in my physicality. What's wrong with that?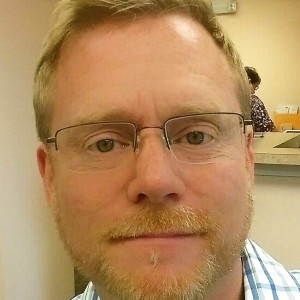 Eventually, I realized that correcting my facial wasting was no different than improving my t-cell counts. I wasn't making a political statement, I was improving my health and well-being.
And so, I began a journey that would include multiple visits to a specialist and more than $20,000 worth of various "facial filler" products injected into my face. My biggest advantage was the physician I chose: Dr. Gerald Pierone, arguably the most experienced person in the country on facial fillers and a contributor to TheBody.com. (That's me, at right, last week.)
Along the way I chronicled my journey through video blogs. They span more than six years, explicitly show the treatments in Dr. Pierone's office as well as before and after footage, and include a wealth of information and advice about getting facial lipoatrophy treatment, the products involved, and their relative costs.
Here are three of those videos that are probably the most helpful.
A Facial Wasting Update
February, 2010
In this video, below, I chronicle my third visit to Dr. Pierone, who checks up on my progress with temporary fillers Sculptra and Radiesse, and offers his own perspective on my treatment regimen. It is a good introduction to facial lipoatrophy and the treatment available.
I'm Gonna Wipe That AIDS Right Off My Face
July, 2011
Once again I return to Dr. Pierone for a check-up, but this time I inquire about a new, semi-permanent filler now known as BellaFill (formerly Artefill). This video also includes a lot of information about patient assistance programs for the temporary fillers.
Treating My Facial Wasting with Artefill
January, 2013
Switching to this permanent filler, now known as Bellafill, was the best decision I made. No more disappearance of the temporary fillers over time! Although this semi-permanent filler does not have a patient assistance program and can be quite expensive, I must say that the results have been dramatic and long-lasting.
One thing these videos make clear: facial fillers are not the fountain of youth, no matter what The Real Housewives may think. You can clearly see my own aging process through the years in these videos. What they do show, however, is my face as it would have been: aging naturally as if HIV wasting had never been an issue.
If you have any questions, I would encourage you to direct them to Dr. Gerald Pierone in the Ask the Experts forum at TheBody.com. I cannot recommend his expertise highly enough.
And as always, my friends, please be well.
Mark
Comments