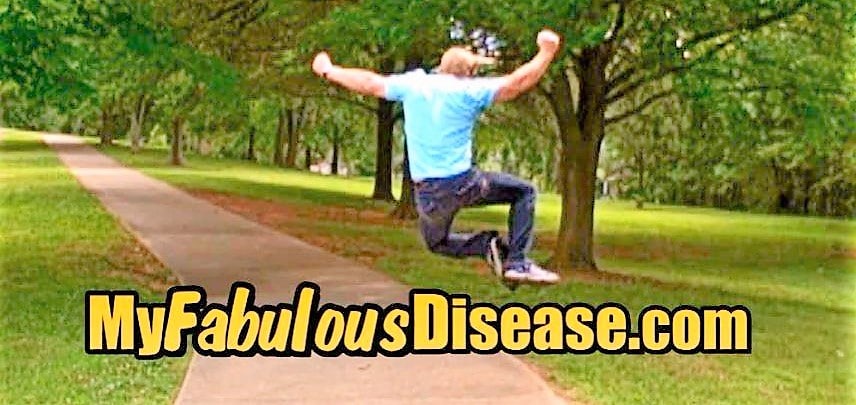 The GLAAD Media Award nominations are out, and for the fourth consecutive year My Fabulous Disease has been honored with a nomination in the category of Outstanding Blog.
While the GLAAD Awards have risen in stature over the years (now comprised of two star-studded ceremonies in New York City and Los Angeles honoring journalism, television, and film) the founding of GLAAD in 1985 was actually in direct response to the HIV epidemic and how it was depicted in mainstream media.
From a timeline of GLAAD history on their site:
November 14, 1985

In response to the New York Post's grossly defamatory and sensationalized HIV and AIDS coverage, a small group of journalists and writers form GLAAD. The first reported meeting is November 14, 1985 and later that year, almost 1,000 people protest outside of the New York Post.
It is very satisfying to know that there were courageous journalists during the dawn of the epidemic that stood up to destructive and ignorant speech. That is the kind of action that we associate with early AIDS activism, and it clearly influenced the founding of GLAAD and its mission, which to this day includes programs to educate the general public about HIV/AIDS.
This year, My Fabulous Disease is the only HIV outlet nominated for a GLAAD Media Award. A case can be made that this is progress. GLAAD has broadened its mission and now has its eyes and ears on a wide array of LGBTQ issues and how they are presented throughout major media. GLAAD serves as a watchdog, monitoring mainstream media for missteps and for opportunities to enlighten. There isn't much need to monitor HIV/AIDS outlets (think POZ Magazine, PLUS, Positively Aware, A&U, and the dozens of individual blogs by people living with HIV) because we have a solid record of sensitive reporting and of setting the agenda.
Still. For this long-term survivor who was diagnosed as HIV positive a few months before GLAAD was founded in 1985, it's a little lonely being the only HIV-specific outlet (of sorts) nominated. And I'll confide something else: after four nominations, and with all love due to my fellow nominees, I want to win this thing at last. That's not something Lady GaGa will admit about her nomination, but I damn sure will. And the recognition could help lift up HIV issues I care about.
Meanwhile, there are a sprinkling of GLAAD nominations for individual stories or films that have an HIV angle, and they deserve for you to click the link and find out more.
Outstanding Film: Limited Release
1985 (Wolde Releasing). This tender film takes place, you guessed it, in 1985, and it packs a huge emotional punch with a story any long-term survivor will recognize. Gorgeous.
Can You Ever Forgive Me? (Fox Searchlight).  The oddly absorbing little dramatic vehicle starring Oscar nominee Melissa McCarthy has a late reveal about AIDS that concerns a major character. The lump in my throat was sudden, surprising, and well-earned.
Outstanding Drama Series
Grey's Anatomy (ABC) The medical drama has included HIV storylines throughout its history.
Pose (FX) The powerhouse drama, set in the 1980s and led by a cast of transgender women, has not shied from HIV in the least. It is daring, emotional, and honest.
Outstanding Documentary
Quiet Heroes (Logo). One doctor's fight against stigma, shame, and ignorance through the height of the HIV/AIDS crisis in Utah.
Outstanding Newspaper Article
"He Took a Drug to Prevent AIDS. Then He Couldn't Get Disability Insurance." by Donald G. McNeil Jr. (The New York Times) The pure ignorance of insurance providers when it comes to PrEP is brought to light in this maddening report.
Outstanding Digital Journalism – Multimedia
"The Latinx Drag Queens Spearheading HIV Activism on the Border" by Paola Ramos (Vice.com) Yes, it is as fascinating and as fabulous as it sounds.
Congratulations to all of the nominees!
Mark
Comments