My favorite online HIV/AIDS resource, TheBody.com, is sending me to Vienna for AIDS2010, the bi-annual international AIDS conference July 17-23. I will be producing daily videos from the conference, and I don't mean wonky, dry reports about research minutiae!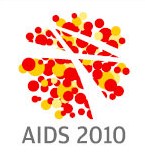 This is AIDS, after all, so the conference attracts scientists, activists, human rights advocates, gay rights activists, sexuality experts, and sex trade workers! It is the largest medical conference in the world because it is more than a medical conference — it is a week-long statement about societies, human rights, sexuality and politics. And the daily videos I will produce are going to reflect that.
I'll spend time covering any compelling breaking research, of course, but I'm also interested in what the gay activists from Uganda think about the recent violence there against gay activists. I'll want to feature the artists in the cultural center (a wild exhibit, trust me), and the dresses made from condoms and the naked, painted sex workers and the musical groups singing about HIV.
Now is the time to subscribe to my blog if you haven't already (it's easy and free, of course). Just select SUBSCRIBE from the options on the left, or become a Facebook fan. That way you will be alerted when the videos from Vienna start flowing.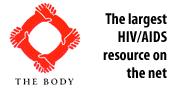 Have you bookmarked www.TheBody.com? It's the most comprehensive HIV/AIDS site online, and their coverage of AIDS2010 will be amazing. This link, www.TheBody.com/aids2010, will go live before the conference begins on July 17, so be sure to bookmark that page and you can watch my video blogs there as well.
Wish me luck, and thanks for tuning in.
Comments