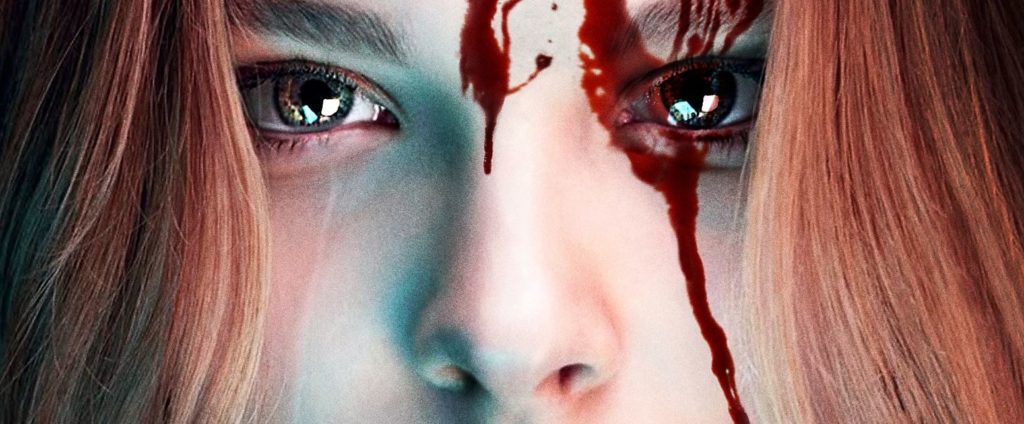 It is coursing through our veins, sustaining life and fighting disease, and yet we fear it. The sight of a few drops can make an adult faint. A bucket of it in a movie is the very definition of horror.
Even as Donald Trump contributes his perverted, sexist new layer of blood revulsion (through a history of insults that include journalist Megyn Kelly's bloody "whatever" and his most recent fabrication about a "bleeding" face lift that cable news anchor Mika Brzezinski never had), make no mistake, people with HIV are quite familiar with the existential threat — and weaponization — of blood.
AIDS activists during the early epidemic knew the visceral power of splashing red paint onto their targets or imprinting it onto posters. This tactic wasn't a second-hand provocation, as if to suggest, say, a blood feud or even bloody consequences. For me, it was a more immediate message that toyed with public fears. "This is our blood," the red paint symbolized. "Does it scare you? Then fucking do something."
[fusion_builder_container hundred_percent="yes" overflow="visible"][fusion_builder_row][fusion_builder_column type="1_1″ background_position="left top" background_color="" border_size="" border_color="" border_style="solid" spacing="yes" background_image="" background_repeat="no-repeat" padding="" margin_top="0px" margin_bottom="0px" class="" id="" animation_type="" animation_speed="0.3″ animation_direction="left" hide_on_mobile="no" center_content="no" min_height="none"]
It's not as if the public needed any prodding in their fear of blood contagion. As soon we knew how HIV was – and was not – spread, frightened people everywhere fixated nevertheless on fantasy scenarios in which HIV positive blood might somehow come creeping into their bodies. People with AIDS were turned away from public swimming clubs. What if scary-guy-with-AIDS gets a cut and his blood swims over to little Sally?
When Greg Louganis revealed his HIV status, he was mercilessly badgered to explain why he did not disclose his HIV status when he hit his head on a diving board, drawing those terrifying drops of red, during competition at the 1988 Olympic Games. The fact HIV could not survive in any of these situations could not overrule the hysteria.
Artist Barton Lidice Benes literally bottled our uneasiness when he created "Lethal Weapons," an exhibit in the early 1990's featuring HIV positive blood captured in small vials and within artwork. The tension it created – the viewer standing inches from biological catastrophe – elevated the work by forcing us to confront something both primal and epidemiologically modern.
Unrealistic fear of HIV blood isn't limited to the history books. HIV criminalization — people with HIV being charged with crimes based on their HIV status — preys upon outdated fears and public disgust with people living with the virus.
We simply cannot underestimate, then, the historic importance of knowing with certainty that people living with HIV who are on successful treatment and "undetectable" cannot transmit the virus to their sexual partners (being undetectable is a lab marker in which measurable levels of HIV are not detectable in the blood sample). This fact has now been proven, again and again, in a worldwide collection of growing research. The U=U ("undetectable equals untransmittable") message was created by the Prevention Access Campaign to deliver this very news.
Alas, the fear of blood is thicker than science, particularly when two generations of HIV mortality is concerned. Although a consensus statement on the U=U message has been adopted by hundreds of health organizations in dozens of countries, the message is still being absorbed, often slowly, by a wary audience. And this overabundance of caution extends to the slow-but-increasing uptake of PrEP, the daily pill that renders my virus harmless to people who are HIV negative, regardless of the level of my detectability.
I have been HIV undetectable for the last fifteen years. Paranoid fantasy scenarios aside, my blood is not going to suddenly turn lethal on me — or on you. Knowing this fact has lifted my self-worth in ways that are difficult to describe. I no longer have the nagging feeling, however illogical it might have been, that I was a walking container of hazardous, multiplying cells. My blood is now reduced to the same uneasiness you might have about yours.
The blood inside you might still make you feel queasy. That's only human. And now, at long last, so am I.
Mark
p.s. For more, check out my piece "Will HIV Ever Be Safe Enough for You?" which includes footage of the infamous Oprah Winfrey episode about an entire small town that rises up against one man with AIDS trying to enjoy the local pool.[/fusion_builder_column][/fusion_builder_row][/fusion_builder_container]
Comments