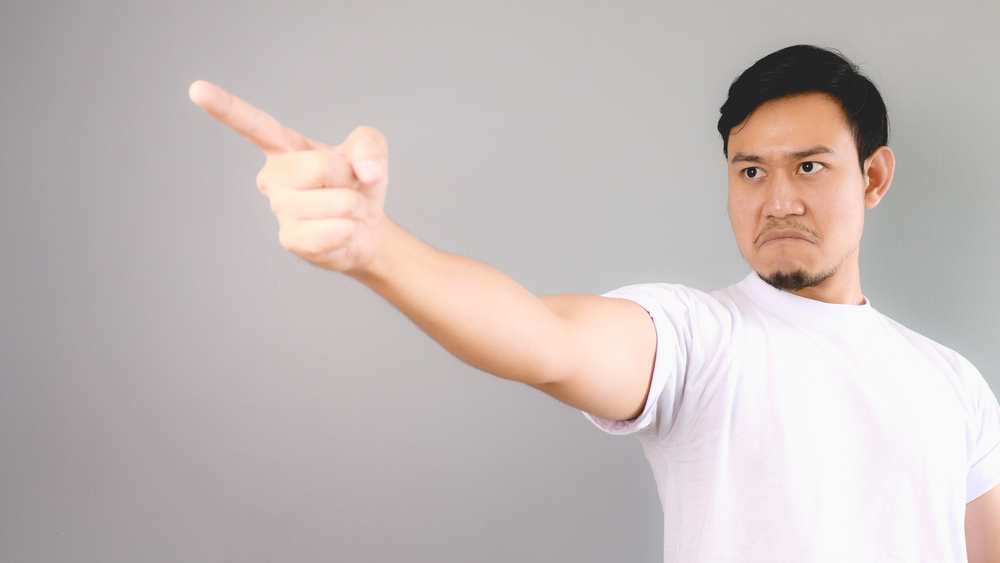 The college student had real concern in his eyes when he asked me a question during a recent presentation at American University. "Isn't it true," he asked, "that the HIV epidemic continues because people who know they are positive keep infecting other people?"
It is a question I have heard before, in one way or another, and it always makes me cringe. Not only does it thrust all culpability onto those living with HIV, it also promotes a narrative that being infected with HIV chemically changes our moral fiber and transforms us into abusive monsters. It is the kind of characterization that is driving HIV criminalization laws and prosecutions, which are jailing people with HIV for the offense of having sex at all, even when we protect our partners.
"That is simply wrong," I responded to the student. "In fact, the largest amount of new infections is due to people who don't know they are positive, who are operating on outdated HIV test results, or who haven't tested at all. They are having sex while the HIV virus is raging in their bodies. They are the more dangerous group."
There are few things more satisfying than projecting blame onto other people, especially when you can sling it across the chasm that exists between those who of us who actually know we are HIV positive and those who do not. There is such comfort in pointing out that nope, it isn't me, it's that guy over there.
And shouldn't people know that those who haven't bothered to get tested lately are responsible for more infections? It's a message advocates like myself have been delivering for years in an attempt to increase HIV testing and, consciously or not, subtly redirect blame.
Except that my answer to that college student isn't true. Not anymore. New epidemiological facts, first brought to my attention last month by Paul Kawata of the National Minority AIDS Council (NMAC), completely discredit my long-held beliefs.
More new HIV infections are now caused by people who know they are positive. That's the truth. And by a wide margin.
Here comes two brief paragraphs of wonky epidemiology. Hang in there. It's very interesting.
A December, 2015, article in the New England Journal of Medicine (NEJM) using data from 2012 shows that a whopping 69% of new infections can be attributed to people who have already tested positive for HIV but are not in care or not receiving adequate care, and only 23% of new HIV infections are due to those who do not know they are positive (a small, single-digit percentage of new infections are attributable to people who are in regular care but are not necessarily undetectable).
This, in contrast to a study published earlier last year in the Journal of the American Medical Association (JAMA) but using data from 2009, which states that people who know they are positive are less likely to transmit HIV than those who don't know they are positive.
So, what happened between 2009 and 2012 that produced such conflicting results? Dr. Jonathan Mermin, the Director of the National Center for HIV/AIDS at the Centers for Disease Control (CDC), happens to have co-authored both studies in question.
[fusion_builder_container hundred_percent="yes" overflow="visible"][fusion_builder_row][fusion_builder_column type="1_1″ background_position="left top" background_color="" border_size="" border_color="" border_style="solid" spacing="yes" background_image="" background_repeat="no-repeat" padding="" margin_top="0px" margin_bottom="0px" class="" id="" animation_type="" animation_speed="0.3″ animation_direction="left" hide_on_mobile="no" center_content="no" min_height="none"]
"Saying the epidemic is largely driven by people who think they are negative is no longer a true statement," Dr. Mermin told me. "And this is what has changed over time: The United States is one of the countries where a high percentage of people know their status. We're up to 87%."
In other words, there is now a much larger pool of people who know they are positive, due to the success of HIV testing efforts. And from this larger pool comes the vast majority of new HIV infections.
"The reason these figures have changed," said Dr. Mermin, "is because we know more of the people who are positive. The challenge now is to get those people into regular care."
Since only 30% of those who know they are positive are virally suppressed – a number that has nevertheless grown in recent years – Dr. Mermin strongly believes that the biggest push both clinically and in terms of CDC budget dollars should be devoted to getting people with HIV into care, on treatment, and rendered undetectable (also known as "treatment as prevention").
"Treatment and prevention are now intertwined" said Dr. Mermin. "You can't think of one without the other. We have encouraged our grantees to think about that continuum of care, to think about getting people into care, anti-retroviral therapy, while continuing to help people know the facts about transmission. That comprehensive package has been found to be effective."
The clear evidence after all of this number crunching makes my longstanding habit of assigning blame to "those other people" not only ignorant but ludicrous. There are plenty of HIV infections to go around. This isn't a contest for the title of Most Likely to Infect Someone.
Funny how my attitude becomes more generous, when it is now people who know they have HIV, like me, who are doing the most infecting.
We also can't ignore another important statistic. Only 30% of the HIV positive people in the United States are undetectable, which puts an asterisk on another popular message among HIV advocates: that it is safer to have sex with a person who is positive, in treatment, and undetectable.
That is literally true, yes, but it includes a big mouthful of important qualifiers – not all of which can be properly vetted in every risky situation. Hopeful assumptions are not a prevention strategy.
While I applaud the gay dating apps that have added profile options for HIV status that include "undetectable" and "PrEP," the truth behind these personal factoids should be weighed at least as discerningly as facts presented about, say, their age. Or about their other personal attributes. Ahem.
The growing list of status labels also fractures our community even further, whittling us into subsets within subsets. Suddenly, the new personal failure isn't simply being HIV positive, but now includes not being undetectable. This doesn't begin to address the many social determinants that block people who know they are positive from achieving viral suppression: lack of access and financial resources, HIV stigma, an unwillingness to take medications, having failed treatment regimens, or simply being without the wherewithal to locate an HIV clinic or physician and jump through the hoops required to enter the system.
All of the finger pointing in which I have admittedly participated is a useless exercise. By focusing on the relative safety of someone else we renounce our own responsibility. That is why the arrival of pre-exposure prophylaxis changes so much of the game. PrEP puts HIV negative people in charge of their own protection, without having to make judgments or assumptions about others.
But, until PrEP access and education better reaches communities most at risk, many people will still look outward, relying on guesswork and presumptions about who is a danger to them and who is not. As I have recently learned, sometimes we get it very wrong.
It took surprising new research on current HIV infection rates to get me off my high horse and take me back to basics. We're all in this together. Negative people at risk should maintain HIV testing. Those who test positive should investigate treatment. Barriers should be removed.
And of course, taking action to protect ourselves is our responsibility. It is ultimately ours, and ours alone.
Mark
And, under the banner of "Why Mark Avoids Writing Research-Based Essays," this counterpoint from the always insightful Londoner Gus Cairns, editor of AIDSmap. Gus references an AIDSmap article, "Model suggests there are fewer people with HIV in the US than thought, and more of them on therapy," which reads in part:
A study comparing recorded diagnoses of HIV with subsequent records of viral load and CD4 tests suggests that the number of people with HIV in the US could have been overestimated by as much as 45% – and the proportion who are on antiretroviral therapy (ART) with undetectable viral loads could have been underestimated by as much as 50%. There could be a few as 820,000 people with HIV in the US compared with the normally accepted figure of 1.2 million – and up to 55% of those could be on ART and virally suppressed, compared with the most commonly quoted figure of 30%.
PLUS…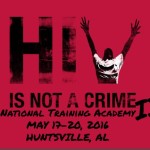 The first-ever HIV IS NOT A CRIME conference held last year in Grinnell, Iowa, was the most inspiring conference I have attended in years. Advocates of every stripe were laser-focused on what I consider to be the defining moral issue of our time in the HIV arena.
And now, the second conference is about to be held, this time as the "HIV Is Not A Crime Training Academy," on May 17-20 in Huntsville, Alabama. You gotta love how these committed advocates choose locations to meet where criminalization is either being successfully reformed (Iowa) or where prosecutions continue (the south). I recommend you attend if you possibly can, or at least follow the event's Facebook page or the #HIVisNotACrime hashtag on social media. If you would like to promote criminalization reform, check out their handy social media toolkit for sample tweets and fabulous artwork.[/fusion_builder_column][/fusion_builder_row][/fusion_builder_container]
Comments