Storytelling is a crucial part of our culture, and not simply for entertainment value. Sharing our stories can heal our pain, educate others, and help us relive our happiest triumphs.
This video is quite simple, really. One man explains to you what happened to him, from becoming one of the first AIDS patients in San Francisco to his life today in the service of others with HIV. Dab Garner has clearly put things into perspective, and his calm manner shows a man at peace with his fate, his survival, and the ghosts around him.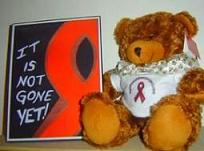 It's an amazing story, actually. And considering the importance of passing our history down to younger people, it might not be a bad idea to share this video with someone you know, maybe even someone under 35 years old.
But for now, let's allow Dab Garner to simply speak for himself.
Thanks for watching, and please be well.
Mark
——————————————-
PLUS…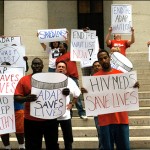 The latest volley in the debate among prevention advocates regarding "test and treat" is an interesting article by AIDS Healthcare Foundation consultant James Driscoll. His Washington Post piece, "HIV Treatment can be HIV prevention," urges more access to medications and better funding for programs like the AIDS Drug Assistance Program. Driscoll is convinced that we can get a handle on the epidemic through increased testing and by treating those who test positive. As he writes: "Science has proven what many at the people doing primary care and others at the forefront of the epidemic have long suspected: HIV treatment is remarkably effective HIV prevention. A recent study from the National Institutes of Health has shown that treating HIV patients with antiviral drugs makes them 96 percent less likely to pass on the virus."
Comments