(NOTE: My AIDS2014 coverage is exclusive to TheBody.com this year and you can find my daily videos on their main page beginning this Sunday, July 20th.)
Are you ready for a theater piece about HIV that takes place on an enormous bed that doubles as a boxing ring? How about a candlelight march with thousands of advocates from around the world? And don't forget my favorite — the Global Village, stuffed with art and advocacy from every corner of the planet? All this and more will be part of my coverage of the upcoming International AIDS Conference!
I'm headed down under for AIDS2014 in Melbourne from July 19-25! I'm so excited to be creating exclusive coverage for TheBody, the site that sent me my first camera and said, "just do what you do." I'm so proud of my association with this tremendous online resource.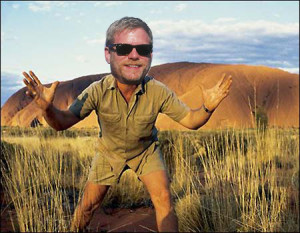 To watch my coverage, you'll have to go to TheBody.com. My whimsical, sometimes emotional reporting will be hard to miss from their main page and should begin on Sunday, July 20th.
In Melbourne, I'm going to leave the clinical data and research to those better qualified. Instead, I hope to provide you with something you might not see anywhere else: the advocates, the people living with HIV from around the world, and the awesome visuals of the music and dance and theater and human drama of the conference.
Are you ready? Let's go!
Mark
p.s. To watch my coverage, just head to TheBody and look for my video coverage, beginning Sunday, July 20th. I hope to post every day!
Comments