I shuttered myself from most of the hoopla surrounding the "AIDS at 30" milestone (we seem to have agreed on June 5, 1981, when an item in the Morbidity and Mortality Weekly Report reported deaths among gay men). The trauma of those early years is tough for me to revisit. Every media piece seemed to be about the past and it all felt emotionally overwrought and indulgent. I skimmed the coverage and secretly wished it would just go away.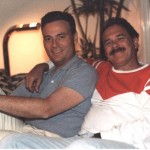 Revealing the intensely personal isn't normally a problem for me; I wasn't shy about addressing our darkest days in my video blog entry Once, When We Were Heroes (right), so it's not like I can't go there. Maybe the sheer volume this month of tragic stories and heartfelt blogs and "I Was There" interviews was too much for my scarred psyche.
It could also be an ego thing. All these extra voices showing up and piling on their stories. Hey Missy, that's my gig, move it along, thank you very much. During the media frenzy of "AIDS at 30" I felt like a professional drag queen refusing to venture out on Halloween. Too much competition. And from such amateurs.
This week I finally paid more attention to what has been written this month, and of course, it's pretty damn good.
The 30th (what? Celebration? Anniversary? Commemoration? Did we decide on something?) yielded some tremendous coverage at The Body, my favorite online HIV resource. And obviously, how the hell can people appreciate our AIDS history is we don't document it at every opportunity?
Asking the gay bloggers at The Body to speak back and forth between generations about their HIV/AIDS experience was inspired. Anyone under 35 is my favorite audience, although the over-40 crowd probably understand me a lot better.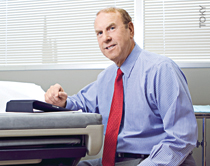 I also really enjoyed Nelson Vergel's interview with Dr. Michael Gottlieb (left), the man who published the first report of some rather strange deaths among gay men. Dr. Gottlieb also happened to be my physician in Los Angeles when I was diagnosed with HIV in 1985. During those days, I once forced Dr. Gottlieb to tell me his best guess for my lifespan, and he went out on a limb to say I could make it to 40. That birthday came and went, ten years ago. When the preeminent expert in the field gets it that wrong, you know we've had more success treating this virus than anyone had hoped in the early days. Thank God.

Elsewhere, I admired Regan Hofmann's (right) recent editorial at Poz Magazine immensely. With nary a glance backward, she sat squarely in the present and outlined the thirty issues that are most important to the crisis today and in the future. It was also a solid primer on the emergence (and debates about) new prevention theories like Post-exposure and pre-exposure prophylaxis and "test and treat."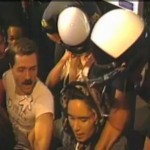 Once I allowed myself to "face the past" by checking out Karen Ocamb's amazing reports from the early days of the crisis, I was happy I did. Karen is a Frontiers news editor who has been covering LGBT issues in Los Angeles for 30 years, and in her collection of stories from the AIDS frontlines of the 1980's (complete with video she shot herself), she takes us along to an early AIDS protest (left), to early treatment activism meetings and to the unfolding of the AIDS quilt. Karen's close relationship with history and her "home movies" give the stories amazing intimacy. I recommend the series highly.
The media rush of tragedy and inspiration known as "AIDS at 30" is dying down. As much as I want coverage of HIV and for there to be constant prevention messages, I'm a little relieved. I can comfortably go back to debating our current treatments and campaigns, sharing sweet and funny stories about my life with HIV, and wondering why the hell the media doesn't pay more attention to HIV/AIDS.
We all have our coping mechanisms. Allow me a little healthy denial.
As always, my friends, please be well.
Mark
—————————————–
PLUS…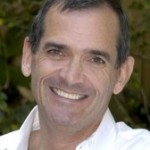 Sean Strub is once again ringing the bell about criminalizing people who do not disclose their HIV status, and it tolls for thee. We covered some of this ground when Sean and I discussed Five Things About HIV They're Not Telling You, but in Sean's newest posting at Poz.com, he takes this a bit further. Are we a few short steps away from prosecuting those who do not take their medications? Sean sees the intersection of "test and treat" and the treatment of those with HIV as criminals as a dangerous mix that could theoretically lead to forced treatment, just as a prisoner might be compelled to take meds. It's a bit chilling, and perhaps fantastical, but whoever thought there would be people with HIV sentenced to jail for 20 years for spitting?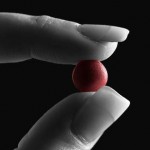 Our national disgrace known as the AIDS Drug Assistance Program (ADAP) Waiting Lists continues, and the lines keep getting longer for patients waiting to receive life-saving medications. There are reports of patients who have died during that wait. The ADAP Advocacy Association (aaa+) continues its mission to combat this lack of funding, and in their recent blog they offer evidence that the most effective weapon in our advocacy tool kit is you, referencing a study showing that when people like you and me simply pick up the phone, it matters as much as high-powered lobbyists. And it's simple! Take a look at my video blog from the last ADAP Summit and you can get instructions on exactly what to do. Meanwhile, I'll be attending the upcoming ADAP Conference in Washington, DC, and will share everything I can with you.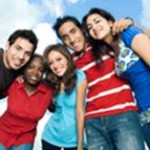 How do we bridge the LGBT generation gap? That's been the topic of two really terrific postings this month around Gay Pride, and the communication disconnect between young and old seems to be the culprit. I'd love to be an "older mentor," but who would have me? What spaces encourage dialogue and a chance to share our history? Olivia Ford of The Body.com raises these concerns in her excellent piece What's It Really Going to Take to Make it Better? Olivia knows that we have a lot to gain from inter-generational interaction, but beyond the It Gets Better Project, how do we accomplish this? Meanwhile, some people think that younger gay men are ungrateful little snots. Jake Weinraub is totally over it, in his piece What Sucks About Most Privileged Gay Men for The Bilerico Project. Both are definitely worth your time, and you should always join the conversation by posting a comment!
Comments