Chandler Bearden's smile is creeping through the phone during our call. I've just suggested that his winning the impressively sexy title of Mr. Atlanta Eagle 2010 might be a boon to his sex life, but he's laughing it off.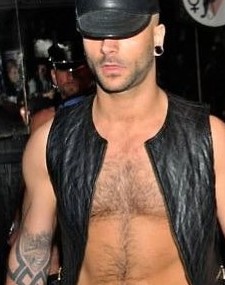 "Just because I won a title doesn't mean I'll change my standards when it comes to sex," he's saying, in the casually cool voice of a handsome, single 31-year-old who has the world by the tail and doesn't even know it… yet. But might the hotness level of potential partners, I insist, be rising as well? "Past title holders tell me it's bad for your sex life," Chandler demurs, "because there's so much work to do before Chicago."
Ah, Chicago. That would be the International Mr. Leather contest (IML), the annual pilgrimage of outrageously hot, kinky men from around the globe, who descend on the windy city for a long Memorial Day weekend of exhibitions, sexy shenanigans and, of course, the contest itself.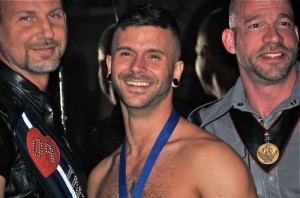 Chicago is the next stop on a journey that began for Chandler in early April, when he strutted in three categories (bar wear, fetish wear, and your basic jock strap) to win the Eagle title. It might be easy to dismiss the event as a pageant with a kinky streak, but the leather community also prides itself on good stewardship in the gay community. The current reigning Mr. IML, Jeffrey Payne, (on left in photo, with Chandler and Mr. Atlanta Eagle 2009, Alan Penrod) founded the SSC Fund, which benefits sexual rights advocates and services for the hearing impaired.
Chandler has an obvious respect for that kind of community involvement, and he doesn't hesitate when asked about the issues close to him. "I'm an HIV positive man in recovery from crystal meth addiction," he offers. "I came from the street, literally, and I've been clean for three years. I think I can offer my experience, my strength and my hope when it comes to helping others with similar problems."
Fair enough. But isn't much of the leather/fetish scene based on an element of danger, and pushing boundaries? Might that contribute to drug abuse and alcoholism in that community?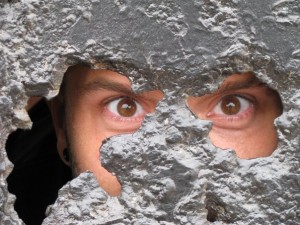 "There could be an element of truth to that," says Chandler. "But I believe it tends to be blown out of proportion. I myself like to find new edges, but I have to be sure I am physically, mentally and spiritually safe throughout the experience."
"I'm not an advocate, like, 'I think people should sober the fuck up.' But I am saying that safer sex requires sobriety. If you are pushing limits, you need to have your faculties so you don't cross them. You can't always make wise decisions when you're drunk. I'm not at all interested in having sex with people who are high."
My own trip to IML in Chicago, years ago, was a lost weekend of drugs and sex, during the worst of my active addiction to meth. Is Chandler ever tempted to tap someone on the shoulder and tell them they're an addict or alcoholic?
"Not really," he says. "When people tried to tell me my life was going down the drain, it didn't work. I had to come to that realization myself. Being the man I am today is enough of an example, for anyone who is looking for one."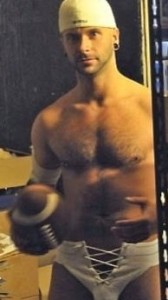 Chandler is also an advocate of "full HIV disclosure," and his reasons are personal. He had a longtime sexual partner who never disclosed his HIV positive status and eventually, Chandler believes, infected him.
"I don't have a preference regarding the status of my partners today," he says, "because I know what I need to do to stay safe. There are also other diseases out there, so I want to protect myself from them as much as I protect someone else."
The fundamental issue, for Chandler, is one of trust. "There must be trust in order for these fetish or leather scenes to happen safely. And each partner must be honest about their boundaries and be able to really communicate that."
Was Chandler speaking about the rules of fetish-themed sex, or simply outlining values " trust, honesty, communication " we can all follow for our health and well being, sexual and otherwise?
The question is pointless. For Chandler Bearden, it's all the same.
Comments