When the health of my close friend Ron began to rapidly decline in 1987, he made the decision to leave Los Angeles to return home to rural New York to be near his family. "Just long enough to feel a little better," he told me at the time. It was a common trajectory in those days, usually undertaken not long after delivering the news to your family that you were gay and oh, by the way, had AIDS.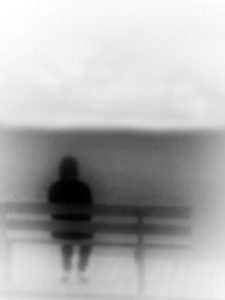 I spent an afternoon helping Ron pack his things for the trip home. The chore was fraught with emotion, mortal dread, and the realization that my old friend was swiftly losing his mind.
"Mark?" Ron called from the bedroom. "Did you get a lot of boxes? We're going to need a lot, I think." I was in the living room, sealing the music and video carton.
"Yes, Ron. I told you. I'm going to take all this to the mailing place right down the street. They'll mail it home for you, okay?" I walked into the bedroom.
He sat on the bed, staring at stacks of clothes on the floor around him. They would all be sent along, he had insisted. Clothes for every season. It felt sadly optimistic. His athletic body was shockingly diminished, deflated into near nothingness.
"We need a lot of boxes," he repeated.  "You know what, Mark?"
I took a cardboard garment box that was leaning against a wall and began folding it into place.
"What, Ron?" I grabbed packing tape and sealed the flaps at one end. Ron sat staring at the floor, as if he were napping with his eyes open.
"Hey, Ron, what is it?" I called to him. He didn't respond.
I knelt by his bed, collecting a stack of clothes, and looked into his face.  His features held no expression, except for his eyes, which darted back and forth in a sort of panic.
"Ron? Are you doing okay?" I squeezed his knee.  "Ron."
Don't you dare have some sort of seizure on me, I thought.  That I could not handle, buddy. I felt a flash of anger for agreeing to help him, for having to be the sole remaining companion, the one not driven away by the hospital visits and the disfiguring lesions, the one who had to carry out this depressing task for him.  And then, of course, I felt ashamed.
Who said you wouldn't have to get your hands dirty, Mark?  There's a consequence for inexplicably remaining alive while AIDS punctures your social circle. There's a certain result from being able to function normally and pack boxes while your friends aren't so fortunate. There's a price for your continued good health. And you're looking at it.
"Ron?" I tried again. "Ron, can you understand me?"
He turned his face to mine. "Of course I understand you, Mark. You think I'm nuts?"
I was startled. "Well no, Ron, but you were – "
"I know everything that's going on here, Mark!" He stood up a little too quickly, caught his balance, and began to pace around the piles of shirts and underwear. "I know that I am packing things up here, and you are helping me because I can't fucking bend over without having some kind of stroke. Thank you, by the way. I know that everyone thinks that this is it for me, and that my sister is going to freak out when she sees me." He turned to me. "I know that I don't need my Jane Fonda workout tapes anymore, do I, Mark?"
I couldn't find words. He shuffled to the sink in the open bathroom.  I lowered an armful of clothing into the box.
"There are more towels in here," he said. "Give them to that old woman next door. Maybe give her this bathroom stuff too, this soap dish and all. She's old. Maybe she can use this shit."
His burst of exertion suddenly caught up with him and his body slumped. He held on to the counter top with both hands. I watched his face in the mirror above the sink.
"No, I'm not crazy yet," he said in a tired voice. He bowed his head, catching his breath.
I couldn't know what would await him when he made the move home.  I had no idea that his panicked parents would soon place my 26-year-old friend in a nursing home, the only available option in his small town, or that Ron's fate would include losing what was left of his mental faculties in a recreation room filled with the elderly. There was no way for me to predict that the increasingly rare phone calls from his sister would include the fact that if his mother had to witness Ron laying in his own feces one more time the poor woman would go quite mad.
Ron lifted his head and caught my gaze in the mirror. I was wrestling with the muscles in my face to keep from crying. His look suggested that it was he who felt sympathy. For me.
"I have to leave for a while, Ron," I said. "Lesley went into intensive care this morning and I promised I would get over there to see him."
Lesley, another close friend of mine, one who Ron didn't particularly like. And now, the two were competing for the time and affections of our social circle as they raced to their tragic finish.
I stood up and began to gather my things to leave.
"This is just like Lesley," he said suddenly.
I stopped and looked back at him.
"It figures he'd wanna die now," he said. "This is just like him."
Artwork courtesy of Alexander Binder. 
(AIDS Dementia Complex [fusion_builder_container hundred_percent="yes" overflow="visible"][fusion_builder_row][fusion_builder_column type="1_1″ background_position="left top" background_color="" border_size="" border_color="" border_style="solid" spacing="yes" background_image="" background_repeat="no-repeat" padding="" margin_top="0px" margin_bottom="0px" class="" id="" animation_type="" animation_speed="0.3″ animation_direction="left" hide_on_mobile="no" center_content="no" min_height="none"][ARD] is associated with late-stage AIDS and was especially common in the United States during the early days of the crisis when there were no effective medications. It is believed to be the result of various factors that include a ruined immune system, medications, and infections such as toxoplasmosis.)
PLUS…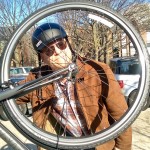 For the very first time on this blog, I am asking for a donation — but not for me, for Moveable Feast, the meal delivery HIV/AIDS agency in Baltimore for whom I am participating in Ride for the Feast, a 140-mile bike ride (!). Would you consider making a donation of any amount? It only takes two minutes, and you can make your tax-deductible contribution on my Ride for the Feast page here.  If you have ever found my writing or advocacy helpful, this would be a lovely way to show some love.  Thanks, my friends.
[/fusion_builder_column][/fusion_builder_row][/fusion_builder_container]
Comments