The year 2013 was a game changer for My Fabulous Disease, and I want to thank you for your clicks, comments, and shares.  I have more confidence as an advocate and a writer, thanks to you, and traffic for this blog more than doubled over last year!
I'm bad at predicting which posts might resonate with readers. My philosophy has always been, "if you build it they will come," and the rest is up to you. Apparently you have very eclectic tastes, my friends.
In ascending order, the Top Ten Postings of 2013 are…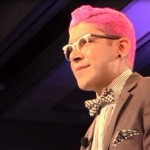 10. The Inspiring Advocates of the 2013 United States Conference on AIDS. This is a rollicking video recap of the annual event, produced by the National Minority AIDS Council, that brings together the very best our HIV/AIDS service community has to offer. Public health and pharma are there, of course, but I'm always thrilled to meet those who are doing the work on the ground, for local community-based organization working with scant budgets but tons of heart.  This video includes a discussion about the generational divide among people with HIV, interviews with multiple movers and shakers, marching bands, and Mardi Gras pageantry.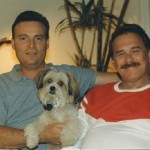 9. An AIDS Death in the Family.  Drawing from my book, A Place Like This, I have revisited the night my brothers' longtime partner died from AIDS, and the surreal haze that surrounded the occasion.  It is about loss, yes, but also about how we cling to social habits during the darkest of times to attempt to normalize things that feel anything but normal.  A dying man offering a "parting gift" to me, conversing as if he won't be gone in a few days, and the dreadful phone calls that a grieving lover must undertake. Yes, it's rough.  But it's life… and death.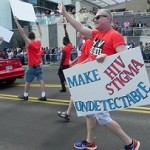 8. Two Minutes of Advice on Testing HIV Positive. This is a clever social media campaign: Healthline, an online health community, has asked people who have been living with HIV to create videos for those who have recently tested positive, known as "You've Got This." Think of it as "It Gets Better" for those with HIV. Of course, I had to create a video in my own peculiar way — something that demonstrates the sense of humor that has served me well over the course of 30 years living with HIV. There are now quite a few videos in this campaign with a variety of messages, and I encourage you to visit the Healthline site; you might find the message you or someone you know really needs to hear.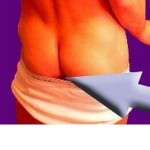 7. Probing My Anal Phobia.  I cannot believe I told you these things, which might be one reason this essay is a personal favorite of mine. Maybe this is about facing your fears, because I hate talking about… anal things. So what did I write about? Anal sex, cleanliness, colonoscopies, and the most outrageous douching disaster I have ever experienced. Yes, that's right, I went there. And the results will either have you laughing or finding out how to unsubscribe. Sometimes, I just need to write things that are on my mind and try to block out the fact that my Mom follows my blog. Enjoy!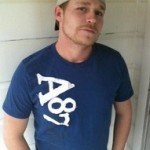 6. The Increasingly Strange Case of Uncle Poodle. Long before the Duck Dynasty controversy blew up, another popular reality show had an off-camera moment that caused quite a stir. Uncle Poodle, the gay uncle from the reality show Here Comes Honey Boo Boo, came out in a printed interview as HIV positive, and further claimed that he had been infected by someone who did not disclose his status — and who went to jail as a result. The details, however, are murky, and say as much about shame and HIV stigma as they do about criminalization laws.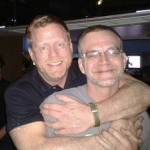 5. HIV and Gay Media: The Vanishing Virus. I suppose I have a lot of nerve. After having the honor of being included in an invitation-only summit of LGBT media representatives, I spend much of my time at the event hounding them, on video, about why they don't write about HIV more than they do. Fortunately, the participants were honest, thoughtful, and quite candid in their responses.  The event was co-sponsored by the National Lesbian and Gay Journalists Association and the video was featured on the main page of their site, so I suppose all is forgiven!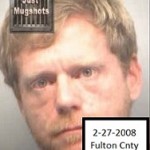 4. Surviving Two Epidemics: AIDS and Meth.  My history of crystal meth addiction and recovery isn't something I am ashamed of, but I don't write about it as much as I once did. The whole recovery process feels almost too precious to share. But when I was asked to share my story for an ongoing feature in Positive Frontiers about gay men in recovery, it just felt right. This essay is my truth, and maybe it will speak to someone at a time when they are ready to make a change. For information on crystal meth recovery, visit http://crystalmeth.org/.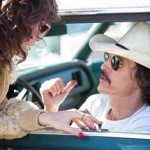 3. The Beautiful Sadness of Dallas Buyers Club. If anyone has a chance of stealing away an Oscar from Chiwetel Ejiofor of 12 Years a Slave this year, it is Matthew McConaughey, who is transcendent in this illuminating look at one straight man's response to the lack of FDA approved HIV medications. Some have criticized the film for not showing the impact of gay activists, but that's part of the point of the film: this is the story of this terribly damaged straight man, and how his prejudices were (somewhat) overcome through his own advocacy, as self serving as it may have been. You can count on one thing: Jared Leto, who played a transgendered friend, will be taking home an Oscar for Best Supporting Actor.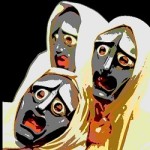 2 (tie). Stop Bludgeoning Young Gay Men with Our AIDS Tragedy. I thought I could say these things that other folks — HIV negative or young gay men themselves — would be crucified for saying. I was wrong.  I got crucified, too. Fortunately for my sensitive ego (yes, angry comments still hurt my feelings), many others understood that our history is important and vital to preserve, but it's not a prevention strategy for the landscape of today. This was more primal scream than writing for me.  Perhaps I should learn to count to ten?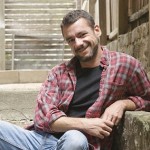 2 (tie). The Private War That Killed Spencer Cox.  It's kind of amazing to realize that Spencer, an early activist with ACT UP New York that went on to found Treatment Action Group, died only last December. So much has been written and done in his honor, including ongoing public forums on either coast that address PTSD among people with HIV/AIDS, and how we as a community can best address their (our) needs. This essay, posted soon after Spencer died, explores some of those issues, including trauma, loss, and addiction, all of which Spencer himself wrote about before his untimely death at the age of 44.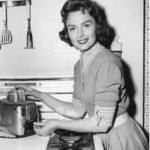 1. Your Mother Liked It Bareback. I had the title before I wrote the piece, and that's probably a terrible thing to admit, because the title alone incensed people (The Huffington Post, which carries my content regularly, refused to post it at all). Another primal scream put on paper, an outgrowth of complete frustration over our refusal to admit that there are other "protections" against HIV that do not include condoms. Despite applauding those who do use condoms more than once in the piece, I was accused of "promoting" barebacking and received my favorite name-calling moment of the year, as a "vile merchant of death." Even when faced with the facts about undetectable viral loads, or PrEP, some who read this article fell back on 40-year-old worries: "you could get an STD!" Honey, if the worst we have to fear these days is the clap, then sign me up. That just makes me feel nostalgic.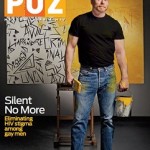 But wait! The Real Winner of 2013: "The Sound of Stigma." When POZ Magazine asked me to contribute a cover story on HIV stigma among gay men, I had no idea it would become my most widely read essay of the year, by far, without even appearing on my own site.  Even more surprising, to me, because the piece is such an indictment of how gay community turns against its own ("We are AIDS itself."). The posting of the story on Poz.com has been shared 2,500 times and has more than 150 comments, ranging from emotional to angry to heartbreaking. I am proud and yes, humbled, that the article contributed to such an important conversation.
Have a bright, joyful, and healthy 2014, my friends.
Mark
Comments