Summer is approaching and vacation plans are being made " but have you ever considered a retreat or getaway with other people living with HIV/AIDS?
It might sound odd to seek out a vacation event just for people with HIV. For me, my status is only a part of who I am, and I've gotten pretty good at disclosing when I need to. But for many of us it's tough getting past that hurdle. So joining a group of others living with HIV might be a fun solution if you're looking to make friends with other people living with HIV and build your support network.
Whether roughing it in the great outdoors or getting pampered on a cruise ship, there's a growing number of options. Here's a look at just a few.
The HIV Cruise Retreat. Okay, we'll start with kind of a fancy one, because I've actually participated in this one and I'll go again this year.
Openly HIV+ travel agent Paul Stalbaum organizes this cruise each Fall to the Caribbean, and I had a blast last year " over 200 people, mostly gay men, drop all the usual gay bar posing and really let themselves enjoy the fellowship and exotic locales. It's not cheap " cabins start in the $700 range for a full week cruise. Note: I'm not paid or compensated for plugging this cruise; I really did have a fantastic time last year.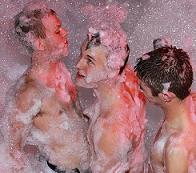 The HIV Campground Project promotes social camping events at a variety of locations around the country, usually weekend retreats at campgrounds for gay men.
Their web site has information but I found their Facebook page (HIV Camp) to be more useful. Various retreats range in costs from FREE to $100 or so, and based on their web site (and the foam party pic shown), they're looking to attract the party hearty crowd.
For women who can travel to the Oakland, California area, an organization known as WORLD (Woman Organized to Respond to Life Threatening Illness) attracts women from across the country to their retreats held twice a year.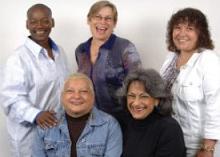 The retreat itself will only cost a first-time attendee $40, and this is often offset through scholarships. Each 3-day retreat provides up to 40 women with a holistic experience that includes treatment education workshops, stress management, art activities, support groups, safer sex information, and discussions on topics including disclosure and stigma.
I must say I am intrigued by Colorado Manreach, a community building organization that hosts a series of retreats throughout the year in "all four corners" of Colorado for gay men.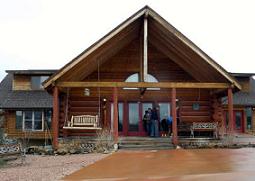 The pictures I've seen show some awesome scenery and what appears to be handsome, rugged men enjoying themselves. What a great getaway this would be! Both HIV positive and negative men are welcome, and registration is free (a donation of $50 per day is requested). The retreats are produced for men in rural areas of Colorado, but Manreach has welcomed guests from neighboring states as well.
But if you love Colorado, there's more! The purpose of the HIV Retreat at Shadowcliff is to offer a proactive environment where poz folks can learn skills in a setting of friendship, safety and acceptance… by providing an affordable 3-day mountain getaway. Not to mention it's in an awesome setting with a full agenda of educational, social, and other activities.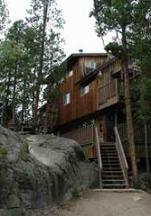 Shadowcliff (left) has two retreats coming this year, with costs ranging from $80-90 discounted fees to a full price up to $195. Who knew Colorado was the place for poz retreats, huh?
If anyone has participated in one of the retreats of vacations I've mentioned, you really must give me the scoop! I'll look forward to your posted comments and feedback — and other ideas I may have neglected to mention.
For a good resource of ongoing retreats, travel tips, and up-to-date information on international travel restrictions for people with HIV/AIDS, check out HIV Travel Restrictions and Retreats, or browse their Facebook page.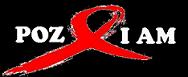 And let us not forget, there are a multitude of opportunities to make friends through online communities, especially if you're unable to travel to one of these retreats. Besides the usual dating (and hook-up) web sites, my favorite social online network is POZIAM, a free site devoted to creating a non-sexual, social environment for men and women living with HIV. You'll find chat rooms, pictures and video of events, and plenty of friendly and supportive online members.
As always, my friends, please be well.
Mark
————————————————————–
PLUS…

DID YOU KNOW THAT SEMEN MAKES WOMEN… HAPPIER? A research study has found that female college students having sex without condoms are less depressed, as opposed to women having protected sex or none at all. Only 5 percent of the ejaculate is sperm. What's left is seminal plasma, which is a rich concoction of chemicals, including many that have the potential to produce mood-altering effects derived from hormones, neurotransmitters, and endorphins.
Of course, a guy like me wonders if the same effects might be found among gay men, but I won't hold my breath for that study to transpire. And before safer sex advocates freak out, let's assume that the women in the study were in monogamous relationships. And hey — if you notice a gay friend with a certain spring in his step, maybe he and his partner are faithful, have been tested, and knew this secret before the research was published!

FLORIDA ADDS CRIMINAL INSULT TO INJURY FOR STRUGGLING ADAP CLIENTS. The ADAP crisis continues to go from bad to sickening in Florida. First, Florida is working right now to eliminate the ADAP wait list " but not by funding the program. Instead, the State is trying to change the enrollment requirements to make it much tougher to qualify to participate. Wow. Florida gets rid of the wait list by getting rid of the clients and pretending they don't exist.
It gets worse. A recent audit of the Florida ADAP program found that monies for the program have been incorrectly used to pay State employees who are not even connected to ADAP! How many medications have never made it to an AIDS patient because the money was used to pay a DMV employee?
If this situation angers you as it should, I encourage you to get involved by contacting your elected officials or joining the mailing list of the ADAP Advocacy Association. You MUST do this: sign a petition objecting to Florida changing the ADAP qualifications, through this electronic petition through The AIDS Institute.
Comments