Posts Tagged 'physical'
Tuesday, August 19th, 2014
When I moved to Los Angeles in 1981, my first job as a struggling actor was making popcorn at the Chinese Theater on Hollywood Boulevard. My encounters with celebrity was limited to serving Diet Cokes to the occasional sitcom star.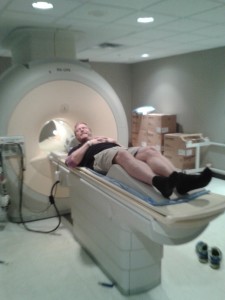 Until, that is, one day when I was hanging out in front of the theater browsing the cement footprints. A Rolls Royce pulled along at the curb, slowed by traffic. In the back seat, just feet from me, sat iconic star Carol Channing. She seemed as charmed by the famous movie theater as anyone else, and her enormous eyes took it all in, up and down, from her seat in the Rolls.
I was starstruck. And then, almost immediately, a compelling thought came to mind.
Her window is down, I considered. I could kill her. I could lurch toward that car right now and strangle her. It would only take a minute. But then I would be the guy that killed Carol Channing, and that would be awful. So I guess I won't.
My boyfriend was understandably disturbed when I made this admission to him recently. He eyed me warily and it actually appeared that he moved back a step. Then he asked if I was watching too many horror movies. But to tell the truth, I get these fantasy compulsions all the time. Always have.
They're not always homocidal, mind you. Sometimes they're merely suicidal. I can't stand high above ground without the urge to jump. Rooftop decks and tall stairwells get my imagination perculating, and I will consider the jump, the fall, and the aftermath. I even feel my muscles urging me to climb over the railing.
This aspect of my twisted psyche, at least, isn't uncommon. Studies show that the urge to jump is shared by a great many of us, and one particularly comforting study suggests that this compulsion is actually an indication of our strong will to live. By confronting the urge and then deciding against it, we are confirming that life is better just as it is. So, I'm not morbid at all, people. I'm fabulously alive.
Nevertheless, it was with some trepidation that I agreed to participate in a study for the National Institutes of Health (NIH) on cognitive function in people living with HIV. Would they find gruesome thoughts floating around in my brain? And more importantly, would they find my brain?
The NIH staff coordinator, Sally Steinbach, treated me with great care over two days of testing. I had to really psyche myself into spending 90 minutes in an MRI machine and, after the initial panic of being rolled into the barrel of the enormous device, I happily sang the entire score of the Broadway musical Gypsy to pass the time.
The second day was filled with memory games and "which one is not like the others?" tests. The NIH is careful to point out that these clinical research programs are not meant to offer any benefit to participants other than the pride of knowing you are making a contribution, although I was paid several hundred dollars for lending them my noggin.
You can participate in this study, too. If you live in the Washington, DC, area just contact the NIH Recruitment Office at (800) 411-1222 and ask for study number 13-N-0149. They have exhausted their allottment for travel from outside the area for this study, but visit their web site for other studies they are doing and you may find one that includes travel from elsewhere in the United States or that has satellite programs. They also have a site that can tell you about studies happening worldwide.
Complete medical and testing results are shared with your physician, although mine has been tight-lipped about the relative chances that I'm a complete psycho.
All I want to know is whether or not Ms. Channing is safe.
Mark
Tags: help others, hiv, physical, research
Posted in Living with HIV/AIDS, My Fabulous Disease | 1 Comment »
Friday, February 28th, 2014
In the late 1980's, I let this odd, fussy man into my office at LA Shanti, my first AIDS agency job. He seemed earnest and harmless and he just wanted a few minutes of my time. "I have the cure for AIDS," he politely announced. Sadly, he wasn't the first person to say that to me, but we practiced more suspension of disbelief during that wretched decade so making such a statement wasn't immediate cause for removal from my office.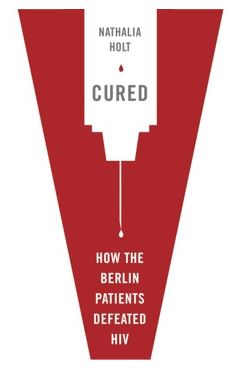 He set a wooden box on my desk, the size of a breadbox and with unfinished wood, like something you had just started building in shop class. He opened it to reveal a jumble of wires and what appeared to be a very large battery of some kind. It looked like a bomb.
"Electromagnetics," he said, with his index finger up, like a teacher. I was so entranced by the device that I didn't notice him attaching one of the wires to my finger with a clip. I felt it softly bite my skin and looked down, horrified.
His scholarly tone didn't change at all. "When I attach this to your other hand," he said, reaching for it, "the magnetic field will purge your body and your blood." I saw him taking my other hand. "This is science," he added proudly. He was smiling.
I sprang from his grasp and shook the clip from my finger. I suddenly remembered I had a staff meeting. An extremely important staff meeting. I thanked him and excused myself to get to my very important, life saving staff meeting.
It's tricky in the HIV community, using the "C" word. Long term survivors like me have had our hopes raised so many times, only for the rug to be pulled out from under us, again and again.  The list of miracles-in-waiting goes as far back as the dawn of the AIDS crisis itself. Herbal remedies. Rare fish guts. Tribal potions from exotic locales.
And so picking up a new book with that word right in the title, well, you can imagine the skepticism.
CURED: How the Berlin Patients Defeated HIV and Forever Changed Medical Science is exactly as advertised and a little more. Nathalia Holt's (below) engaging new book is quite a pleasant surprise, taking a user-friendly approach to its complicated subject. Not only does it provide the timeline of the advancements to date in HIV cure research, it gives us juicy, humanizing details about all of the players involved.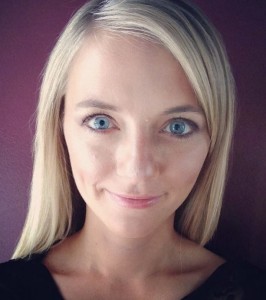 Much of Holt's book has the characterizations and forward motion of a good novel. We meet "Christian" (not his real name), the first Berlin patient who has achieved a functional cure to date. We find out exactly what happened in that Berlin clinic when he received his HIV tests results, what he was feeling, how it affected his relationships. We learn that it was Christian, not doctors or scientists, who elected to end treatment after several months (beginning very soon after his infection), leading to the discovery that his virus was under control and has not flared up since.
The same goes for Timothy Brown, who achieved even more notoriety as the later "Berlin Patient" because of the drama of his curative process (he had two bone marrow transplants and nearly died more than once) and because he has been willing to be public about it.
Timothy is the real heart of CURED. His endearing humility draws you to him as the book follows everything from his medical journey to his love life to his surprisingly modest existence today.
(In both Christian and Timothy, minute amounts of HIV virus have been located in their bodies since their treatment, but these reservoirs have not caused health problems. This is known as a "functional cure.")
All the principle players evidently cooperated with Holt, an HIV researcher herself, and the level of access shows. We not only learn who each of the major researchers are, but what brought them here, what their families are like, and what personal sacrifices they faced along the way. Particularly juicy are the stories of egos and competition among the scientists — and how people who made no contribution at all to various studies scrambled to get their names attached because of the cutthroat world known as academic publications.
Science has never been my thing. I'm not confident writing about it, and intimidated by reading about it. But, except in its last chapters when Holt hurriedly catches us up on the latest research, CURED is easy to follow and has engaging insight into the very real people behind the headlines.
And hey, how cool is it that no one was electrocuted as part of this research?
Mark
Tags: aids, physical, research
Posted in Living with HIV/AIDS, My Fabulous Disease, News | 5 Comments »
Thursday, January 9th, 2014
In the summer of 2013, thousands of subscribers to Nelson Vergel's "PozHealth" listserv received a startling email from the HIV positive fitness and nutrition expert.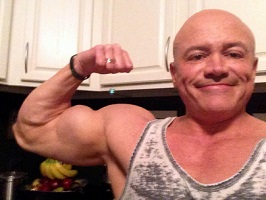 "You are probably wondering why I have been so quiet the last few weeks…" the message began. Vergel, a trained chemical engineer who devoted himself to HIV treatment advocacy after testing positive in 1985, had a troubling explanation for his online absence. A diagnosis of cancer.
"It took me months to come out to the poz group," Vergel said about revealing his diagnosis to his listerv. "It was a struggle for me."
Vergel had begun the group in 1999 when lipodystrophy was a hot topic among people with HIV/AIDS and they needed a place to compare notes, and it has since become the largest treatment information listerv for people living with HIV. It still thrives at a time when the exchange of HIV treatment information among peers has waned.
The success of the group perfectly reflects the dedication of its host, a gay bodybuilder whose own serious struggle with AIDS over the years belies his appearance of physical strength. Group members clearly admire Vergel and see themselves in his medical challenges and triumphs.
So it was with some trepidation that Vergel revealed a new health crisis to the group, one that forced his HIV to the back burner. "I was very concerned that people might panic, not about me, but themselves. I didn't want them to think this applied to them," Vergel said. "I really was more concerned with them projecting my challenge onto themselves."
He had little choice, however. His condition was serious.
In June, Vergel was experiencing stomach problems that doctors initially believed to be ulcers. Then came a diagnosis of H Pilori, a stomach bacteria. Vergel requested an upper GI endoscopy, during which ulcers were found and biopsied. While treatment with antibiotics killed the bacteria, the news from the biopsies was grave: Vergel had a aggressive brand of cancer known as non-Hodgkins lymphoma.
"I was shocked," said Vergel. It wasn't the feeling of impending death he had experienced when he tested HIV positive in 1985, but something more incredulous. "It hit me really hard. I had been preparing for heart attacks, or anal cancers, which I have checked every year. I was controlling those high risk situations. But this…?"
Despite the cruel irony of battling mightily against one disease and then facing another, it didn't take long for Vergel's instincts as a treatment advocate to take hold. "After I got the news, I got into my car and cried a little," he said. "And then, before I called my partner, I got on the phone and did a Google search."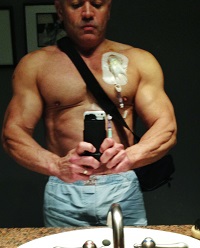 His research confirmed the treatment plan of chemotherapy that his doctor recommended, but he soon discovered that cancer healthcare isn't nearly as accustomed to empowered, involved patients as is the world of HIV.
"I realized how behind oncology is from HIV," Vergel said, "because there are fewer online resources for patients. It felt like early HIV. They don't discuss side effects until they happen to you. I kept finding out things randomly. It made me realize how good we have it in HIV. In oncology all they care about is killing the cancer. But part of the goal should be protecting the patient from side effects."
His treatment as a patient was often the antithesis of what he has advocated for HIV patients for decades. That advocacy, and Vergel's influence in crafting programs to empower HIV patients, is considerable.
Vergel educated himself on HIV pathology and medications after his HIV diagnosis, and became involved in several national health commissions, leading to his founding of the Program for Wellness Restoration in 1994. Because of his interest in physical fitness, he pushed for federal funding for studies of anabolic steroids and promoted results of earlier studies that showed that once you reach 55% of lean body mass, your chances of survival drop precipitously.
He was convinced that resistance training, nutrition and supplements are a key weapon against HIV. His 1998 book, Built to Survive, found a place on the shelf of nearly every gay man who had HIV and a gym membership.
For better or worse, the image of muscled gay men with HIV that emerged in the 1990's, pumped up from weight training and anabolic steroids, can be directly attributed to the seminal work of Nelson Vergel, who trumpeted the importance of lean body mass in fighting HIV infection and maintaining a healthy immune system.
Unfortunately, his own HIV has been multi-drug resistant, and Vergel is currently on the last available regimen to treat his disease. The clinical expression for patients like him is "treatment failure." Vergel hates the term.
"Being called a failure sends the wrong message to patients," he said. "and I have been trying to change that language in the treatment world. It's demeaning to patients who are adherent."
As his cancer treatment progressed, other differences between his two health crisis emerged.
"A good friend of mine was diagnosed with cancer the week before me. He said, 'I have neighbors cooking for me. Doing my laundry. Isn't it sad that I could never disclose my HIV, but I can disclose this and everyone rushes to help? This is a diagnosis that my community can get behind. Isn't it sad that HIV isn't the same way?'"
The good news is that, unlike Vergel's history with HIV medication, the cancer treatment seems to have worked.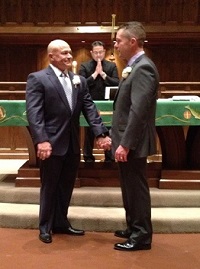 "There is no cancer based on my last biopsy," Vergel said. True to form, Vergel made the decision himself to stop the rounds of chemo early because he was concerned with its effect on his immune system. But he remains vigilant. "You are never cured of cancer. Like HIV, you have to keep an eye on it."
The last six months have been "the most intense of my life," he said, but it has also included signs that life, and joy, can go on. Vergel and his longtime partner were married in Washington, DC, on September 21.
"Always enjoy the moment," Vergel said. And then he adds an observation for those living with HIV. "Apply what you have learned in HIV and take control of your own health, no matter what the diagnosis. Oncologists are not used to seeing patients like us. Long time HIV survivors have many years of experience dealing with the healthcare environment, we have gathered lessons on second opinions, questioning our doctors, we're relatively young and healthy and have learned a lot of skills."
Today, Vergel is again busy posting to his POZHealth listserv, offering advice in TheBody.com's "Ask the Experts" forum, and he just founded a new men's health program, ExcelMale . Even the hair he lost during chemo is growing back.
"I didn't know how resilient I was until I went through this," Vergel says, and then there is a thoughtful pause. "Resilience. I like that word."
Mark
Some of the most popular My Fabulous Disease videos have shown Nelson trying to whip me into shape. "Fitness Stud Nelson Vergel Raids My Fridge" is hilarious and informative, "Hitting the Gym with Fitness Expert Nelson Vergel" benefits from his tight tank top, and "The Hard Facts on Erectile Dysfunction" offers advice on, well, you know (and opens with us in bed together). Check them out!
Tags: aids, culture, help others, hiv, physical, physician, research
Posted in Gay Life, Living with HIV/AIDS, My Fabulous Disease, Prevention and Policy | 7 Comments »
Wednesday, January 9th, 2013
My fear of all things anal began when I was an early teen. My older brother David took great delight in bursting into our bathroom to startle me, especially if I was on the john. And, since I was a pubescent redhead, his sudden visits included a lot of laughing and pointing.
I was mortified beyond belief. To this day, I must be sure no one is in the house, and then close and lock the bedroom and bathroom doors before I can properly relax. And I live alone.
But you can't avoid everything anal if you're growing up gay. Not if you want to do the really fun stuff.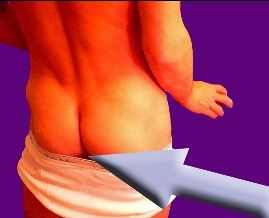 Thus my conundrum as a youth: exploring the pleasures of my tush while fighting the terror that something stinky might be going on down there. And I suspect I am not alone in this particular anxiety.
I discovered soon enough that if someone had serious intentions in regard to my backside, I couldn't simply rely upon a bran muffin and a Hail Mary to be properly prepared. God forbid I would, you know, not be… well, you know. This ongoing fear had a habit of wrecking the mood and the evening.
My exclamations during sex were usually panicked calls to turn the lights up, so I could carefully inspect the situation. Or a plea to stop altogether. "Okay, that's fine, no wait!" I would cry out. "Am I okay down there? I mean, is it… okay go ahead… no hold on! Are you sure I'm…?" I was usually so involved with my protestations that I would hardly notice my date gathering his things to leave.
There are cleansing products meant to address this situation, but they require a certain comfort level with your own body and a little patience, meaning, they were incomprehensible to me. But I tried my best.
Drugstore enemas always felt too clinical, like something a nurse should be administering so you could "move your bowels," a phrase I hope I never have to hear again, much less type.
But never fear. Leave it to gay men to popularize the "shower shot," a long hose which screws into your shower head and ends in a narrow nozzle, just right for sliding up your bum for a thorough internal rinse.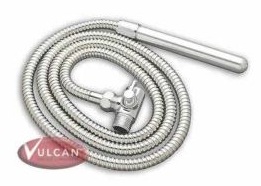 The modulation of this instrument, however — and I cannot stress this enough — is of utmost importance. Too little water pressure and you've got a dribble with little cleansing effect. Too much, and you've just inserted a pressure washer into your ass that could peel the paint off a building.
I was first introduced to this contraption in my early twenties, when my first-time date invited me to visit the bathroom to "rinse out" while he relaxed in bed and waited. I stepped in the shower and surveyed the dangling metal hose. I turned on the water. I considered how it all might operate, and I made my best guess, standing there for God knows how long, hose inserted and whistling a happy tune.
I must say in my defense that no one had ever explained the device to me, much less how to gauge the input versus the output.
That poor, unfortunate man. He had really pretty designer sheets, covered with a gorgeous blue and white pinstripe blanket that I can still see clear as day. Such a lovely bedroom. That is, until a few passionate moments later, when all of it was soaked with a solid gallon of spoiled water that had been percolating in my poopchute, exploding from me in a streaming rush that looked like the wake of an outboard motor hurtling across Lake Erie. The word "apocalyptic" comes to mind.
Only as I matured did I realize I had options (and I will now introduce cute baseball analogies to illustrate my point). I discovered I did not, in fact, always have to play catcher, and I stepped onto the pitcher's mound with great enthusiasm. But as much as I enjoyed the view from above, I worried still, that maybe I wasn't holding up my end of the bargain. It was only after pitching a near-perfect game one day that my partner in the dugout helped me make a simple decision.
"Mark," he said. "Why don't you just stick to what you do well?" And it was this generous assessment that gave me the confidence to hang up the hiney hose forever.
Yes, that's right. I'm now a dedicated top. I'll allow you a few moments of incredulous wonderment.
What's even more amazing is my having a boyfriend who is not only loving and adorable, but absolutely expert at the exotic mysteries of booty sex preparation. It really is an impressive talent, if you ask me. Like walking on your hands, or spinning plates on sticks.
This is all to tell you, dear reader, that sometimes you must find solutions to your fears in order to take care of yourself. And sometimes you have to face your damn fears head-on. I was reminded of this recently when, at fifty-two years old, I had my first colonoscopy. I don't think I have to explain my anxiety level going in to this procedure.
Everything checked out fine, thanks. I had heard the anesthesia they give you can produce some odd behavior, but other than proposing to the physician and asking the recovery nurse if they located my pet hamster, I behaved myself quite admirably.
The only side effect of my colonoscopy was a bloated feeling and a case of the gurgles. Well, and a few hours later I had the longest, most continuous release of gas I have ever experienced in all my days. I'm talking a minute plus, people.
I really wish my older brother David had been here. He loves that kind of thing.
Mark
(Artwork courtesy of Andrews's Anus, via LifeLube.)
———————————————————–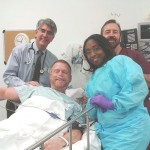 My Friends,
If I can face my deepest fears, so can you. Did you know that studies show people living with HIV have a higher incidence of "colonic neoplasms" (the polyps they are looking for during a colonoscopy), which should be checked out for cancerous cell growth? Anyone aged 50 should get a colonoscopy, and some protocols suggest that people with HIV start this screening at age 45. Please don't delay. Call your doctor! (At right, a picture of my happy procedure team just prior to my colonoscopy.)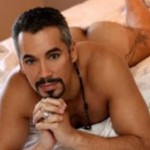 And speaking of rectal douching (and why not? We really should discuss this topic more, considering it is such a common practice among gay men), I cannot say enough about LifeLube, the blog created by the AIDS Foundation of Chicago to help gay men address sexuality and their bodies. They have an entire section devoted to rectal douching (did you know there are new douches that limit the amount of healthy bacteria removed?) and another feature, Andrew's Anus, that provides engaging answers to the questions you're afraid to ask. The blog is no longer active – meaning, no new postings – but there is a wealth of information here and you should definitely check it out.
Tags: Aging, culture, gay, hiv, physical, physician, research, Sexuality
Posted in Gay Life, Living with HIV/AIDS, My Fabulous Disease | 17 Comments »
Tuesday, July 19th, 2011
The 2011 ADAP Advocacy Association (aaa+) conference held July 5-7 in Washington, DC, was bursting with spirit. Dozens of advocates from across the country met for three days of workshops and speakers, and in this video blog, you'll see the entire conference boiled down to only nine minutes. I'm the cliff notes of HIV/AIDS events!
From people like Robert Breining of POZIAM from Philly to Lepena Powell Reed from Tampa, there was no shortage of passionate voices. But there were more than a few things on the conference agenda that really surprised and educated me — and provided resources I never knew existed.
Take the Patient Advocate Foundation, for instance, my great discovery of the conference. Did you know there is a non-profit foundation that focuses on resolving disputes between you and your insurance company or medical provider? Whether they are refusing to pay for a medication, or questioning a procedure, this Foundation will fight for you. They have garnered such a reputation that many companies just fold when they see the Foundation coming.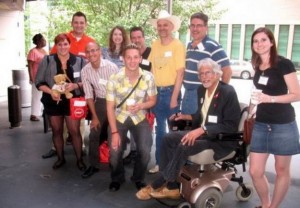 There may be politics involved here about which I am unaware, but where were our large national organizations? Frankly, I was disappointed to see a conference devoted to arguably the most pressing HIV issue of the day, held right in the DC home of most national agencies, and yet major organizations like the National Minority AIDS Council (NMAC) were not represented. As one speaker shouted from the podium, "WHERE YOU AT?"
(To NMAC's credit, they recently launched their own web site devoted to the ADAP crisis, with much of the same information available through aaa+. The more the merrier, of course, but I sure wish large organizations would pool their efforts and support one another.)
As usual at these type events, the real value is in the company of like-minded folks trying to do the right thing, and some of our greatest champions were there, like Butch McKay of the Positive Living Conference (one of the last conferences serving those living with HIV, and the best of them all), Dab Garner of Dab the AIDS Bear Project, and Bill Arnold of the Community Access National Network (CANN).
We shared meals and gossiped about news in the HIV/AIDS arena, and ventured out in DC for a dinner here and there. Some of us ventured even later, and further, but young activists these days, whatcha gonna do? I wish I had the stamina of advocates like blogger Christopher Myron, or World AIDS Institute founder David Purdy!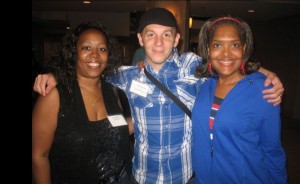 But back to some great resources for you. Have you heard of the Pre-Existing Insurance Plan (PCIP)? It provides health insurance to those who have been uninsured for six months or have been denied coverage. It's a governmental program designed to help get people insured while we're waiting for the new health plan to kick in, which happens in 2014. If it sounds like you qualify, I urge you to contact them at 866-717-5826. The premiums are based on what a healthy person would pay in the same market.
Attending conferences like this one is a privilege and a responsibility. The AIDS Drug Assistance Program waiting list continues to grow on a daily basis, denying patients the very medications that can keep them alive. This national disgrace deserves our attention and our phone calls to our elected officials, urging them not to forget the most vulnerable among us, even in times of fiscal crisis. Today is a great day to pick up the phone and contact your U.S. representatives, and tell them that you want them to support (or keep supporting) funding for ADAP.
In the meantime, my friends, please be well.
Mark
——————————————————
PLUS…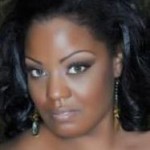 It appears that poz queens like me have got nothing on Michelle Anderson. The Texas beauty was recently crowned the 2011 Ms. Plus America (which celebrates "the essence of the full-figured woman"), and Michelle's platform is the impact of HIV among women, especially women of color. But there's more. Michelle is also the first openly HIV positive woman to win a national beauty pageant title! She knew all along that entering the pageant could mean becoming a high-profile HIV positive role model. "I entered the pageant to create a voice for women, while raising awareness, educating and empowering women," Michelle says. "I wanted to show that in spite of my diagnosis, I can still live a happy and prosperous life!" (Photo credit: Brett Vander Photography)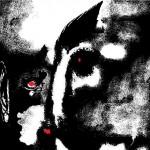 Artist Emilio Aponte is influenced, as he says, "by everything I see, feel and experience…" Considering Emilio is an HIV risk reduction coordinator at the Pride Center in Ft Lauderdale, it's no wonder that his current exhibit there, "Ribbon HIV," focuses on HIV prevention and education (at right, a detail shot from his piece, "Mutants"). And what a stunning collection it is — high contrast black and white "manipulated photos" that all have a touch of red somewhere, reminding us the virus is still present in everyone's lives. Beyond the images themselves, Emilio accompanies them with brief, positive statements about protecting oneself from HIV risk, or taking care of yourself if you are living with HIV. It's a beautiful collection with a terrific message. The exhibition is open to the public at the Pride Center, Main hall from July 5 to August 7, 2011 from 11:00 am to 9:00 pm.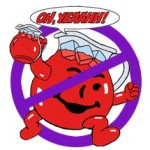 Two exciting new clinical trials have shown the efficacy of "pre-exposure prophylaxis" therapy (taking a drug to reduce your risk of infection before engaging in risky activity). This seemingly bolsters the strategy of using meds for HIV negative people who are at risk of becoming infected, as well as the "treatment as prevention" strategy of having those with HIV on drug treatment. Not so fast, says Poz.com editor Regan Hofmann in her latest blog posting, "Not Drinking the PrEP Kool-AIDS." Regan isn't sure the study data is strong enough, and the daunting task of delivering meds to every negative person who might need it is a tall order. She doesn't mince her words: "PrEP is a profit-driven sex toy for rich Westerners, disguised as a harm-reduction and prevention tool for disenfranchised people at risk for HIV."
Tags: aids, help others, physical, politics, research
Posted in Living with HIV/AIDS, My Fabulous Disease, News, Prevention and Policy | 12 Comments »
Wednesday, April 6th, 2011
I suppose it was only a matter of time before HIV fitness guru and hottie Nelson Vergel and I ended up in bed together. After rummaging through my kitchen in a video blog about healthy eating, and then flexing his biceps at the gym when he instructed me on weight training, it really was more than he could bear. The man is only human, after all.
Alas, our queen-sized romp which opens this video was clothed, comical, and quite chaste. But it was the perfect place to start a blog about erectile dysfunction (E.D.), testosterone replacement, and how all of this affects people living with HIV/AIDS.
You're about to get a big education on erections. Well, on the lack thereof, to be precise. The content isn't porn but it is very adult. If your workplace wasn't a great place to watch my recent video tour of a poz sex club, then you'll probably want to catch this one at home, too. Just don't miss this impotent information. Sorry. Couldn't resist.
Besides writing his new book, Testosterone: A Man's Guide, Nelson has gathered an impressive amount of information on what causes E.D., what the treatment options are, and what issues become a factor when you throw HIV into the mix. (I did some research of my own, but all I found was a hilarious candid camera video about an "erection spray" that has immediate, sizable results.)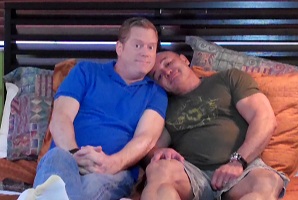 Every treatment and factoid on E.D. is here: pills, pumps and prosthetics (oh my!). Mostly, though, just hearing Nelson repeatedly say "erectile" in his adorable Venezuelan accent is worth the ten minutes it takes to watch this.
Nelson mentions some great resources and here are some links. His book is available on Amazon, his non-profit is known as PowerUSA and has a web site of its own, and he offers resources on identifying a doctor familiar with testosterone replacement on his web page devoted to the topic.
Nelson is also available to answer your questions on TheBody.com, where he serves as their fitness and nutrition guru in the "Ask the Experts" forum.
As always, thanks for visiting. It will be interesting to see how many of you "share" this link. Will it be more, because it's a sexy topic, or less, because it's also an uncomfortable one? We'll see!
Please be well,
Mark
SEE ALSO: Fitness Stud Nelson Vergel Raids My Fridge (a great lesson on nutrition for people with HIV) and Hitting the Gym with Fitness Expert Nelson Vergel.
————————————————————-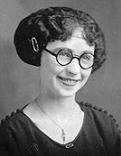 I can't keep the internet's best-kept secret any longer. I love The Subversive Librarian, a blog of random thoughts from a witty, thoughtful lesbian about everything from getting her car stolen and mindlessly looking for it and if it was simply misplaced ("Often the last five minutes before I leave for work are spent pacing from room to room and back again, trying to find my keys. Maybe the car is in my other coat.") to raising her teenage daughter. Yeah, she's a friend. Thank God, or I would deeply resent her gifts for writing with such breezy grace.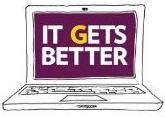 According to Dan Savage, I can now call myself a best-selling author. It Gets Better landed on the New York Times best seller list at #15 last week! My brother and I are contributors, since our YouTube video transcript is in the book (and so is our picture — there we are, right next to Ellen Degeneres, in a photo montage in the inside cover). I reviewed the book two weeks ago and remain convinced it is the most important book of the year.
Tags: Aging, aids, gay, hiv, physical, physician, Sexuality
Posted in Gay Life, Living with HIV/AIDS, My Fabulous Disease | 5 Comments »
Tuesday, March 8th, 2011
When Mark first started My Fabulous Disease, I was pretty sure it was going to directly result in the destruction of humanity.  One year later, we're all still here.
I can't believe I lost that bet.
Myles Helfand, Editor, The Body, The Complete HIV/AIDS Resource
My father always said, "Raise your hand. Ask the stupid questions. Don't be afraid to make a fool of yourself." If he isn't rolling in his grave today, he's certainly shifting a little, because if there's one thing I've tried to do with my blog it has been to ask basic questions of others — and reveal everything I can of myself. The result has been a really gratifying experience sharing my life as an HIV positive gay man in recovery from addiction.
One year ago, I launched "My Fabulous Disease," but the site was birthed and nurtured by the talented staff of TheBody.com. I have been contributing to TheBody for more than a decade as a writer, and producing videos for the last several years. For that I am indebted to Bonnie Goldman, the founding editor of The Body, and to the current Community Manager, Olivia Ford.
In this special video episode, I have some fun answering the most frequently asked questions about my videos — and what it has been like exposing myself, figuratively speaking, to all of cyberspace. The bottom line: it has been an honor to reveal, report, and ruminate on life's challenges and joys as an HIV positive man.
I realize I'm not exactly an expert in the science of HIV or even a lot of the psycho/social issues involved. What I am, though, is curious. So I've tried to trust my own instincts and "ask the stupid questions" my Dad was talking about. Whether it was meeting teens at the AIDS conference in Vienna, exercising with fitness expert Nelson Vergel, or interviewing activists at the recent ADAP summit, I let my curiosity guide me.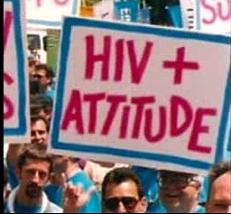 Sure, I've bombed a few times with my videos. It's been a learning process, and sometimes I misjudged a topic somehow, or just plain create a boring episode. Trust me " or ask anyone at TheBody, because they know how I worry " I keep close tabs on the comments and on the number of hits. And I'm constantly second guessing my choices. As much as I want to trust my instincts alone, I can't help but want to be popular.
The episodes that mean the most to me have been the ones which were the most personal and didn't even focus on my HIV (like "Facing Change," about leaving Atlanta to renew a relationship, or "Taking Care of Hal," about caring for my dying brother), or the ones that were the most practical and instructive (like "A Facial Wasting Update" about my facial filler process, or helping people select the best physician in "Six Tips for Choosing Your HIV Doctor").
Along the way I have had the honor to meet people working as activists and elected officials and advocates around the world. How can I not be grateful and happy when I meet such smart and dedicated people? I know our HIV/AIDS crisis isn't rosy and I know people are suffering. I also know without a doubt that we are in committed, loving hands the world over.
Let me leave you with this: we all have a story to tell. It is the story of how HIV/AIDS has affected our lives. Please, my friend, please tell it. Write an article or speak out on World AIDS Day. If you're more private, maybe you could just explain to a nephew what it was like when you once lost a friend to AIDS. Maybe it is as simple as asking your friends if they have been tested lately, and why it means something important to you.
There are so many people who write me, and they thank me for giving their experience a voice, because they can not speak out. If you are blessed with the opportunity and ability to share your experience, then please join me. There is so much room, so much loving space in this world, for your voice and your story.
You don't even have to dress in drag when you tell it. It just helps.
Please be well,
Mark
"A year of My Fabulous Disease isn't nearly enough. You've had the courage to address publicly, with your words and videos, the stuff a lot of gay men and people with HIV are accustomed to only thinking about."
Sean Strub, Founder, POZ Magazine
Your blog provides a limpid stream of good advice and optimism for anyone who stumbles into it. Your take on living with HIV is clearly the only one worth having, because you manage to inspire and annoy exactly the right people.
Gus Cairns, Editor, HIV Treatment Update
Here's to many more years of Mark's disarmingly honest, charmingly sincere, frequently bittersweet, and, above all, community empowering video blog.
Edwin J Bernard, journalist and blogger
Happy Birthday to My Fabulous Disease! You're just what the doctor ordered.
Robert Breining, Founder, POZIAM Social Network
I feel as if My Fabulous Disease is a sister site to "my glamorous HIV" way of life. More importantly, you've been able to create much needed dialogue within the community, and provide information with substance. We love you up here in Canada.
Brian Finch, Founder, PositiveLite
Laughter and lightness of heart have made a comeback in my life, thanks to your nutty taste. I have been reminded often that although our common condition is life (and death), it is no longer life OR death.
Rod Rushing, "On The Ten" Treatment Education Network
If Albert Schweitzer and Joan Rivers had a son, it would be you! Healing and outrageous all at once. Keep "curing" us with "My Fabulous Disease."
Chris Glaser, author, "The Final Deadline: What Death Has Taught Me about Life"
You and your blog are such an inspiration to others whether they are infected with HIV or someone who is still negative. We are also proud to have you as one of our Dab the AIDS Bear's Ambassadors of Hope!
Dab Garner, Founder, Dab the AIDS Bear Project
Happy Birthday! You are doing such a great job at portraying the face, humor and humanity behind a terrible disease that will continue to proliferate in our community if people like you don't continue to remind the rest of us that it still exists.
Zack Rosen, Editor, The New Gay
Tags: Aging, aids, barebacking, culture, family, gay, gratitude, help others, hiv, lipo, meth, physical, physician, politics, Radiesse, recovery, Recreation, research, serosorting, Sexuality, testing
Posted in Anita Mann and Acting Gigs, Family and Friends, Gay Life, Living with HIV/AIDS, Meth and Recovery, My Fabulous Disease, News | 14 Comments »
Tuesday, February 15th, 2011
Here is a brief description and link to the entire collection of My Fabulous Disease videos, stretching back to the premiere episode in 2008. The videos have been viewed in classrooms, at conferences and in support groups, and you're welcome to re-post and share with proper credit.
This list is always available to you for browsing — just look under Categories on your right for "A LIST OF ALL "MFD" VIDEOS."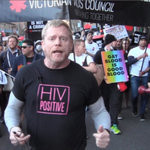 AIDS2014: The Complete Video Blog Collection. July 29, 2014. What an amazing week! I was commissioned by TheBody.com (where My Fabulous Disease was born) to create video content from the international AIDS conference (AIDS2014) in Melbourne, Australia, and my coverage leaves the more clinical news to those better qualified. Instead, I focused on the sights, people, and issues swirling around the event. Meet a drag superhero promoting prevention, or attend the march and candlelight vigil, or meet a man from Nigeria who risks jail every day simply by providing services to gay men. The videos are stuffed with stories like these, and they certainly put things in perspective in my own life. Check them out, Mate!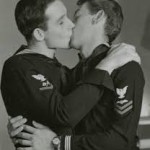 The Juicy SILENCE=DEATH Stories You Never Knew. June 29, 2014. How could I attend a conference alongside one of the co-creators of the iconic SILENCE=DEATH artwork and not get all the juicy details from him about the creation of that image, and all the other artwork we know so well? Avram Finkelstein provides some fascinating behind-the-scenes commentary on the personal and activism struggles that were going on in the very center of ACT UP and his own artistic collective, Gran Fury. Required viewing for anyone interested in our history (his story of the gay porn image of two sailors will leave you speechless).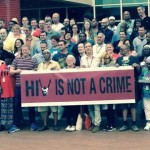 The Powerful 'HIV is Not a Crime' Conference. June 11, 2014. This video takes you to the first-ever national conference on HIV criminalization, HIV is Not A Crime, held in Grinnell, Iowa. The conference was definitely work, as advocates from around the country met to strategize how best to reform State laws that have little regard for the modern realities of HIV. In fact, there are people serving sentences right now for "exposing" others to HIV for actions that defy science as we know it, such as biting or spitting. This video review of the conference will introduce you to the issue of HIV criminalization, the advocates fighting it, and some of those who have served jail time under the statutes.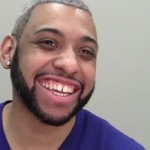 NEGATIVE: HIV Negative Gay Men Speaking for Themselves. I primarily write from the perspective of those of us living with HIV, which is important of course. But sometimes I feel as if negative gay men in particular find it difficult to express their concerns without being immediately attacked or shushed. So, I invited four very different negative guys to "talk to me like you talk to your friends when no one is around." Their startling honesty paints a picture of a community dealing with fear, confusion, and skepticism over what to believe and what their risks are. This candid video (the language is NSFW) doesn't speak for everyone, but you're going to relate to one of these guys — and hopefully feel empathy for them all.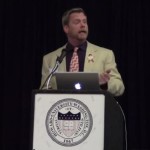 Mark S. King at the International Conference on Stigma. Still riding the wave of notoriety from writing a cover story about HIV stigma for POZ Magazine, I squeezed another drop of selfploitation with this appearance at this important conference in Washington, DC. Seriously, it did give a chance to reflect on the huge response to that article, and say some things about how at least some of my thinking on the topic had changed. That and, as I tell the conference audience, "I'm here to gay up this event a little bit." Make that a lot.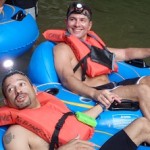 Aboard The 2013 HIV Cruise Retreat ("The Poz Cruise"). Ah, it's that time of year again. And for nearly 300 vacationing people with HIV and our friends, that meant a trip on the high seas together. Why would so many people devote time and money to this event? Because a lot of our group come from smaller communities where they have a bigger challenge making friends and disclosing their status. For seven days, WE are in the majority, and there's such freedom in that. Yes, the event is not cheap (starting around $599 for seven days), but as this video shows, the love of this group for one is another is priceless.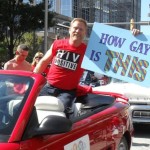 Gay Parade Tips from a Poz Grand Marshal. There's no way I was going to be honored as Grand Marshal of the Atlanta Pride Parade and not share it with those living with HIV and our allies. So, I invited some along! We had a blast, and you know that while I was waving to the crowd I also had my trusty video camera ready! This one is for you, if you are living with HIV, because as far as I'm concerned, we all deserve a parade. This video is my account of the exciting, validating day in the Atlanta sun.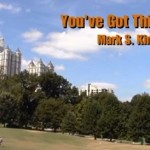 Two Minutes of Advice for Those Testing Positive. I produced this as part of the "You've Got This" campaign, in which people with HIV offer their pearls of wisdom to those who just tested positive. So, of course, I felt the topic could benefit from a little humor and joyfulness (should becoming a drag queen be one of your first tasks after you test?). In the end, just projecting a life of engagement and happiness means a lot to someone facing a new diagnosis, and that was my primary purpose here — but the video does manage to include sound advice.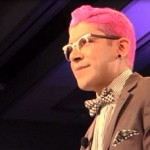 The Inspiring Advocates of the 2013 U.S. Conference on AIDS September 16, 2013. In my video blog recap of the annual conference sponsored by the National Minority AIDS Council, you'll meet as lot of people addressing HIV stigma in various ways. You're also going to meet advocates of both the celebrity variety (Mondo Guerra of Project Runway (right), and photographer Duane Cramer) and those doing the work on the ground in communities large and small. As usual, it was the people and their personal commitment that caught my attention, and this recap is a salute to their efforts.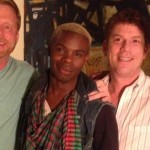 The Real Poz Guys of Atlanta III Sepotember 2, 2013. Why Andy Cohen isn't badgering me with phone calls to bring this series to Bravo, I'll never know. Nearly four years ago, I invited four friends living with HIV over to my place for a night of devouring brownies and sharing secrets, while my friend Charles captured it on video. The result was "You Gotta Have Friends," the first episode of what would be renamed "The Real Poz Guys of Atlanta." The second episode was posted more than a year later (you can see a recap and both previous episodes here). And now, episode three.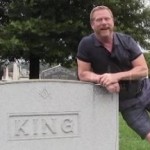 A Totally Gay Tour of Congressional Cemetery July 16, 2013 You haven't lived until you have hosted a game show in a cemetery. There I was, laughing and being silly while standing directly over the remains of more than 25,000 of the dearly departed. And I was doing it with the authorities. When I asked the president of Congressional Cemetery, Paul Williams, if he would play a game with me on camera for this blog, he took it all in stride. Because my blog has always been about living joyfully with HIV, perhaps this video brings that philosophy to its logical conclusion: accepting the passing of our lives with gratitude and happiness.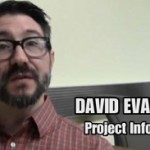 A Cure for AIDS: The HIV Activists Turning Hope into Action June 24, 2013. They are cautiously optimistic. But their faith is contagious, if you'll pardon the choice of words. And they also know that that we got protease inhibitors because of the same kind of tireless community efforts that they are displaying now. In fact, one can easily connect the dots from the activists shown in the Oscar nominated documentary How to Survive a Plague to this current crop of treatment advocates who are trying to take HIV research across the finish line.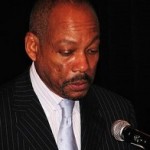 The New National Voice of People with HIV is… May 24, 2013. With the demise of The National Association of People with AIDS (NAPWA) earlier this year, there's some jockeying for position among other national groups. Who will win the crown of "the new national voice of people with HIV?" A recent public forum in Washington, DC, tried to begin an assessment of the national situation by asking people living with HIV what issues were most important to them. The most compelling minutes of the event were courtesy of the sheer audacity of former administrators from NAPWA who made a pitch for their new HIV advocacy venture, Pozitively Healthy. In this video I take them to task and even provide a wry "dramatic reenactment" of their organizational negotiations.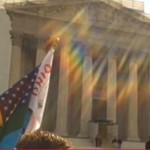 2013 Marriage Equality Rally at the Supreme Court March 26, 2013. I was stunned by the emotions — pride, sadness, and anger — that spilled out onto the streets of Washington, DC, during this marriage equality rally, from both sides of the issue. And for some reason, the old tune "Classical Gas" kept spinning in my head as I shot the footage. When the anti-gay marriage folks arrived with a marching band — oh, those trumpets! — I knew I had to make a music video of the song and just prayed that YouTube wouldn't block me from using it. I was in luck, and so are you, because this has become one of my favorite videos to date. Enjoy.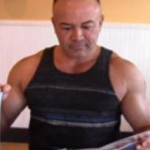 Behind the Scenes of the Video Series "A Day in the Life." March 24, 2013. Beginning two years ago, TheBody.com asked me to produce a series of videos ("A Day in the Life: Keeping Up With Your HIV Meds") that would profile a person living with HIV, what their day looks like, and how their medication regimen fits into their daily routine. It was a great opportunity to highlight the everyday lives of people living with HIV, but also to let their spirit and passions come through, and show we are whole people — not simply the virus. They are each less than ten minutes long; just scroll through them below and find a story that sounds like yours — or better yet, hear what the journey of someone completely different from you is like! Are you ready?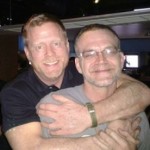 HIV and Gay Media: The Vanishing Virus February 27, 2013. What is the responsibility of LGBT media in this climate of rising infection rates and a bored readership? Are they simply reflecting the community's waning interest, or do they have a responsibility to keep HIV in the headlines, to serve as advocates for better public awareness? I was in the perfect place to ask these questions: The 2013 LGBT Media Journalists Convening, held in Philadelphia and sponsored by the National Lesbian and Gay Journalists Association. About 100 media professionals, including a healthy dose of bloggers like myself, attended the event, which educates LGBT journalists on various issues so they we might report on them with more authority. I asked them about their own coverage of HIV, and how best to re-engage our community.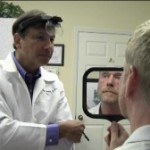 Treating My Facial Wasting with Artefill January 24, 2013. For several years now, I've made the occasional pilgrimage to Vero Beach, Florida, to be treated by Dr. Gerald Pierone for facial wasting, or lipoatrophy. And for all of these years, we have battled The Look: the sunken cheeks and sagging face of someone who has been on HIV medications for a long time. In my latest video blog below, you're going to see our progress, step by step. Facial fillers remain one of the topics about which I receive the most emails, and this video blog should answer most all of your questions.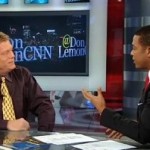 The Night Don Lemon Hugged Me December 13, 2012. We talked about HIV stigma and Madonna lighting. He shared a story of seeing an AIDS patient on a New York City street years ago. We were two very different men comfortable in our own skin, who refused to allow shame a place at the table. At the end of our interview I began to shake his hand and something remarkable happened. Don stood and reached out for a hug. The humanity – and perhaps even bravery – of his simple act wasn't lost on viewers, many of whom wrote to tell me how moving it was.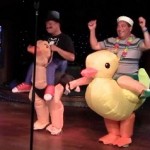 On Board the 2012 HIV Cruise Retreat November 15, 2012. Sailing from Ft Lauderdale to various islands of the Caribbean, the Cruise Retreat included more than 200 gay men, women and our supporters. Along the way, there were games, shore excursions and even budding romances. The protective walls that often surround those of us living with HIV came crumbling down, replaced with new relationships, email addresses and phone numbers. I don't expect that everyone has the ability to afford the trip, but the message of the event – reach out for support and friendships where ever you might find them – echoes in my mind and heart today.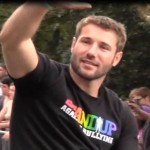 Is There Pride in Being HIV Positive? October 30, 2012. During the Atlanta Gay Pride Parade, it struck me how many contingents there were of people from all segments of the LGBT community celebrating their pride. And then it struck me how absent the HIV/AIDS organizations were, or at least people living with HIV themselves. What, then, is the intersection of HIV and Pride? Is there pride in being HIV positive? I posed this question to various people attending the parade and festival, and came away with some very surprising answers.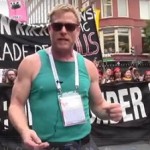 AIDS2012: The Complete Video Blog Collection. My adventures at the international AIDS conference in Washington, DC, are all documented here, in a review of the six video blogs (!) I produced during the week. The videos are funny, dramatic (the March to End AIDS may be my favorite), and feature both HIV/AIDS "stars" and the amazing people doing the work on the ground who never can get enough credit. Includes Jack Mackenroth ("Project Runway" and POZ Army), Jamar Rogers ("The Voice"), Daniel Bauer ("Beyond Belief"), Dr. "Johno" Mermin of CDC, Sean Strub (The SERO Project), Edwin Bernard (HIV Justice Network), protesters, drag queens, sex workers, and so much more!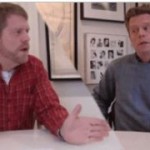 HIV Criminalization Face-Off: One Poz Man and His Accuser. February 7, 2012. What if you could witness a face-to-face confrontation between a man living with HIV and the sex partner accusing him of not revealing his status? Wouldn't you like to be a fly on that wall? The fireworks could be mighty, as emotions raged between the furious accuser and the positive person trying to defend his actions. What might that meeting look like, exactly? In this video, you're going to find out. I was proud of how this video turned out, and gratified by advocates who considered it a solid and well balanced look at this controversial issue.
The 'My Fabulous Disease' Holiday Spectacular! December 13, 2011. That's right folks, this is fun for the whole family! In fact, MY whole family gets in the act, as we share holiday cheer, get a lesson on Christmas cookies from Mom, and even get a visit from Santa. When we filmed this video, I told my family that there were people watching my blog who didn't have a close relationship with their family, and discussing HIV was out of the question. They took this to heart, as you will see, and their compassion shines through. Merry merry!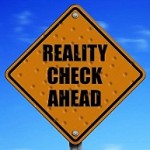 The Long Road Home from Relapse. November 29, 2011. Okay, this isn't a video but I didn't want you to miss it so I'm making an exception. This is a honest account of my drug relapse and it quickly became the most viewed blog posting in the history of this site. While my perception of the reasons and fallout from my relapse continue to evolve, this is how I felt at that time. I hope it might help others — either to give you a sense of addictive thinking, or remind you why you never, ever want to go back to using.
Sailing the 2011 HIV Cruise Retreat. November 15, 2011. I realize how fortunate I am. So many of us are not able to take the time or devote the money for a cruise like this. It's my hope that this video blog will inspire you to seek community, in whatever way you can, and never forget that a sense of humor sure does help the journey. And what a journey this 7-day Caribbean cruise was! There was plenty of social events, educational workshops, excursions to the shores of various islands, and let us now forget the parties — The Mad Hatter Party was worth the fare alone, but then The Blue Party, hosted by my comic alter ego Anita Mann, reached new levels of madness and joy. You can get more info about the event at www.HIVCruise.com. The event welcomes men and women, gay and straight, and they are a truly inspiring, fun filled group.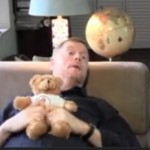 Divorce, Stress, HIV… and no jokes. November 3, 2011. This is a rather personal blog video, there's no doubt about that. I was even a little apprehensive because it doesn't offer the usual helpful tips or the "entertainment value" of my other videos. But one of my problems has always been trying to be the life of the party when I'm not feeling it. So I was relieved and pleased that there was so much love for this video, in which I sit down with my friend (and a therapist) David Fawcett to discuss divorce, loss, HIV, and what to do when life isn't all that damn fabulous. This is a different Mark than you might be used to, unplugged and exposed.
Finding Support in an e-Patient World. September 26, 2011. You're part of a healthcare revolution in cyberspace, my friends. It's changing the way people find treatment information, relate to their doctor, and support one another. In this video blog from the e-Patient Connections conference, you get to meet some of the marvelous people who are leading the charge. And guess what? It turns out that there are people living with a wide variety of conditions who are online and advocating for themselves and others. This moving and funny video will teach you something.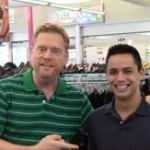 7 Ways to Save Money on Your Meds. August 16, 2011. With all the doctor appointments and wellness activities we engage in, living with HIV/AIDS can be a full-time job. And the truth is, it doesn't pay very well. We've all been feeling the pinch of tough economic times. So I hope you'll find some savings in this video blog, "7 Ways to Save Money on Meds," featuring Jason King, a patient advocate for the AIDS Healthcare Foundation. Jason has some tips that your pharmacist may not be telling you.
I'm Gonna Wipe That AIDS Right Off of My Face. August 2, 2011. Most of us know "the look," and I've started to get it. It's the telltale gullies and sunken cheeks associated with longtime HIV infection or (more likely) medications. Many of my friends and colleagues in this struggle suffer from it, and they may either be comfortable with it, proud of it as a badge of honor, or simply resigned to it. I salute us all, whether our features tells our HIV story or not. But meanwhile, I'll do what I can to wipe that shit off my face. In this video, I revisit Dr. Gerald Pierone for a treatment of Radiesse and Sculptra, and get information about the more permanent facial filler, Artefill.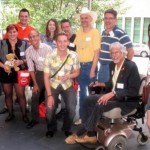 The Entire 2011 ADAP Conference in Nine Minutes! July 19, 2011. The 2011 ADAP Advocacy Association (aaa+) conference held July 5-7 in Washington, DC, was bursting with spirit. Dozens of advocates from across the country met for three days of workshops and speakers, and in this video blog, you'll see the entire conference boiled down to only nine minutes. I'm the cliff notes of HIV/AIDS events! The AIDS Drug Assistance Program waiting list continues to grow on a daily basis, denying patients the very medications that can keep them alive. This national disgrace deserves our attention and our phone calls to our elected officials, urging them not to forget the most vulnerable among us.
Should AIDS Activists and Pharma just get along? July 12, 2011. Am I an AIDS activist, ready to question authority and demand high standards of service for those living with HIV/AIDS? Or am I a "resource" for the pharmaceutical industry, so that they might craft more effective community programs that will lead AIDS patients to "care." This video on treatment activism mulls over the conflict, provides some historical context, and keeps the red spray paint at hand, in case the activism needs to go "old school." This became the most "shared" blog posting of mine to date, and very quickly, too. I think people responded to the mix of education and edgy advocacy.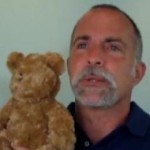 Dab Garner's 30 Year Story of Survival. June 28, 2011. This video is quite simple, really. One man explains to you what happened to him, from becoming one of the first AIDS patients in San Francisco to his life today in the service of others with HIV. Dab Garner has clearly put things into perspective, and his calm manner shows a man at peace with his fate, his survival, and the ghosts around him. It's an amazing story, actually. And considering the importance of passing our history down to younger people, it might not be a bad idea to share this video with someone you know, maybe even someone under 35 years old.
Vacations and Retreats for People with HIV/AIDS. April 28, 2011. Summer is approaching and vacation plans are being made " but have you ever considered a retreat or getaway with other people living with HIV/AIDS? It might sound odd to seek out a vacation event just for people with HIV. For me, my status is only a part of who I am, and I've gotten pretty good at disclosing when I need to. But for many of us it's tough getting past that hurdle. So joining a group of others living with HIV might be a fun solution if you're looking to make friends with other people living with HIV and build your support network.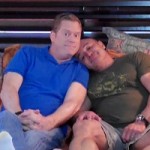 The Hard Facts on Erectile Dysfunction: Pills, Pumps and Prosthetics. April 6, 2011. My friend and HIV fitness author Nelson Vergel ("Testosterone: A Man's Guide") returns for another visit, this time to discuss erectile dysfunction and HIV, including the treatments available and issues specific to those of us with HIV. He also gives detailed information on the use of testosterone replacement therapy. Quite an informative video.
A Special One-Year Anniversary Posting! March 8, 2011. After weeks of teasing you with announcements and Top Ten listing, I finally put an end to milking the occasion with this, a special video celebrating one year of blogging on my site. This is lightweight, no doubt, but I do answer the most popular questions I get about myself and the blog, and it gives me a great opportunity to thank you, my readers and watchers. It has indeed been a great first year, and this video demonstrates my gratitude.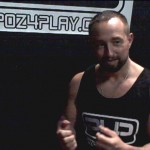 Touring an HIV+ Gay Sex Club. Plus: The Porn Stars that Got Away. March 1, 2011. I revisit a video tour of a public sex venue from last year and catch up with the host of "Poz4Play," a monthly gathering of HIV positive gay men. Along the way we discuss serosorting (limiting partners to those who share your HIV status) and if these parties offer real prevention or a false sense of security from other STD's. Meanwhile, I share what happens when you get "too real" in your line of questioning with porn stars (hint: they stop returning your e-mails).
The Hilarious Idiocy of Anonymous Gay Sex. February 7, 2011. When someone brought this YouTube video to my attention, I laughed out loud at its amazing recreation of an online hookup between two gay men, and the level of stupidity that is often involved when negotiating sex. The person who created this video prefers the anonymity of cyberspace, but I think he deserves a medal for perfectly demonstrating what we're up against when it comes to making intelligent sexual choices.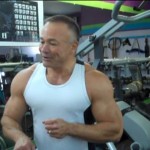 Hitting the Gym with HIV Fitness Expert Nelson Vergel. February 3, 2011. Fitness expert and author Nelson Vergel gets my growing waistline to the gym for a lesson in aerobic activity and weight training and the benefits and risks to those with HIV. Part Two in an ongoing series of fitness and nutrition videos with Nelson.
AIDS Activism 101: Steps to end the ADAP crisis. January 31, 2011. An interesting and practical look at the steps to take to have a voice with your elected official, by getting the activists at the 2011 ADAP Summit to cle4arly explain what was happening with the program, and then easy directions to contact your elected official about this (or any!) advocacy issue.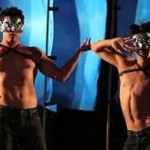 Five Things About HIV (They're Not Telling You). January 18, 2011. Activist and POZ Magazine Founder Sean Strub stops by for a game of ping pong and then a very provocative discussion of why public health campaigns keep getting it wrong in terms of messages to gay men, and some things that gay men should know that have not been widely reported.
HIV Fitness Stud Nelson Vergel Raids My Fridge. January 11, 2011. The first in a series of fitness and nutrition videos with HIV fitness expert Nelson Vergel. In this video, Nelson raids my fridge and gives simple, practical tips on eating right, mysterious "diet" labels, and the importance of proper pooping!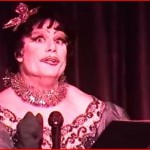 Recovering Joy. December 14, 2010. Why include a video of my performing in drag at a Christmas benefit for people in recovery from drugs and alcohol? Because it's funny. And because I wasn't very funny when i was an active addict, and there are a lot of wise messages contained in this very funny rendition of "Twas the Night Before Christmas," as read by my alter ego, Ms. Anita Mann.
Once, When We Were Heroes. November 28, 2010. This is an essay that won a 2008 award from the National Lesbian and Gay Journalism Association, for best written piece of the year, but I created this video version because I wanted another way of sharing its message. It potently describes the early days of the AIDS epidemic, and draws a bittersweet line between life than, and now. The best of my work.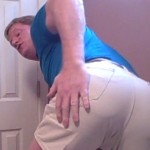 My T-cells could use a facelift. November 11, 2010. This is the video that might be my personal favorite because it is funny and speaks to my issues of aging and regret and selfishly trying to hold on to old behaviors. Watch as, through video editing magic, my mature self and my young, selfish self argue about the effects of aging in a gay culture. Funny and wise, I think.
My Video Report aboard the HIV Cruise Retreat. November 1, 2010. During my maiden voyage as M.C. for the HIV Cruise Retreat, I didn't know what to expect. But as you'll see in this rollicking video diary, our group bonded and laughed and learned. Absent were so many of the social tensions that usually follow a group of largely gay men around. We all just cared for one another and had a terrific time. I hope I can return every year!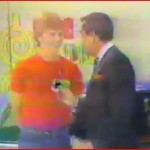 The Price is Right, 30 Years after Coming on Down. October 18, 2010. Would you believe I won a car on the Price is Right, back in 1980 when Bob Barker still had dark hair, and I have the video to prove it? I sure do! You'll watch the video and get to read an essay about the entire experience, and how it haunted me for years, when the advent of AIDS ruined all those wonderful plans I had told Bob Barker I was making for my life.
In Praise of HIV Negative Gay Men. October 13, 2010. Oh man, did this one ever get me into trouble. Here I thought I had such a great idea, doing a video to praise an encourage HIV negative gay men for staying that way, and acknowledging the fact that, in many ways, their struggles without HIV are harder than mine with it. Oops… this video offended just about everyone, mostly for a perceived sarcasm in my delivery. I'll let you watch and decide for yourself.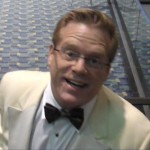 The 2010 HRC Dinner (in under four minutes!). October 10, 2010. I attended this national dinner for the Human Rights Campaign in Washington, DC, and had fun teasing the event by presenting the bloated evening in less than four minutes. My snarkiness was rewarded — it has become my most-watched video because, as it turns out, there appear to be quite a lot of people who like people being snarky about HRC. Just sayin'.
Fighting Back Hard Against Bullying. October 5, 2010. This essay about gay bullying includes the video "It Gets Better with the King Brothers," the video I made with my (also gay) brother Dick. We had no idea it would become one of the most watched videos for the project, and it now slated to be included in the "It Gets Better" book out in March, 2011. People seemed to like our brotherly love!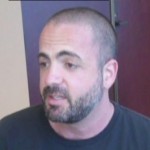 Condoms & Bareback Sex at the Gay Summit. (September 20, 2010.) As gay sexual advocates met at the annual Gay Men's Health Summit in Ft Lauderdale, there was an assortment of workshops and speakers focused on a golden oldie: promoting condom usage among gay men and how to address barebacking. Included is an interview with activist (and one-time bareback poster boy) Tony Valenzuela.
My Forbidden Love for Gay Monsters. September 28, 2010. This essay on my crush on Quentin Collins from Dark Shadows, and love for horror movies, gave me a chance to show off a video I produced for a stage production of Night of the Living Dead. I had such a blast making it!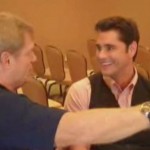 HIV Stigma (and my lover Jack) at USCA. September 14, 2010. At the United States Conference on AIDS held in Orlando, I learned about a new project to address HIV stigma (which seems to be growing, not shrinking) and the reasons why. I also provide a tour of the conference itself and get some designs lessons from Jack Mackenroth, the Project Runway hunk who is HIV positive and is behind a public awareness campaign.
Sex While HIV Positive: The New Criminals. September 6, 2010. This video was significant to me for two big reasons: making it introduced me to the heroic activist Sean Strub for the first time in person, and it gave Sean a chance to very clearly outline a misunderstood topic. At a time when treatment successes and public acceptance of HIV/AIDS has made strides, why are there horrific laws that not only unfairly fault those with HIV, but are based on bad science?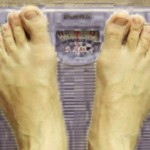 Does the Gay Men's Health Summit make me look fat? August 26, 2010. Also while at the Gay Men's Summit in Ft Lauderdale, I attended a workshop on body image and gay men — and not a moment too soon, since my expanding waistline was threatening what my culture (and I) valued about the perfect body.
AIDS2010 for Dummies: An Entertaining Review. August 3, 2010. This is a collection of ALL the videos I produced while in Vienna for the 2010 International AIDS Conference, and it's quite a colorful collection. I left the research-oriented reporting to others and followed the people, sights and sounds of this amazing conference — teenagers from around the world teaching about condoms! An AIDS prevention musical featuring sex workers (STAR WHORES)! The rallies and the protests and the celebrities are all here. My thanks to TheBody.com for sending me to this event as their correspondent!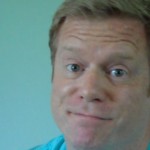 The Gay Pride PSA (that will never air!). June 15, 2010. What begins as a funny reflection of what gay pride has meant to me (organizing a parade starring ME as a drag queen — when I was eleven), becomes something much, much different in this short video. I guess the wreckage of my drug addiction was still haunting me. What results is a sweet message about PRIDE that suddenly punches you in the gut. I'm proud of this one.
Six Tips for Choosing Your HIV Doctor. May 28, 2010. When I began making plans to move from Atlanta back to Ft Lauderdale, the most daunting task was having to find the right doctor in my new city. Luckily, my Atlanta physician, Dr. David Morris, walked me through some practical tips that anyone can use. Watch his advice — and then watch as my cameras capture my very first meeting (really!) with my new doctor in Ft Lauderdale, as I follow the tips and grill him with questions!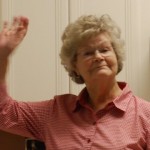 What It Feels Like for a Mom. May 4, 2010. How does our HIV status affect the ones who love us most? What fears are they not telling us? I've always wondered, so I sat my mother down for an interview about my HIV, what it was like raising two gay sons, and how it affected the family when we experienced our own AIDS tragedy. She never flinched at the questions, and her answers are sincere and revealing.
Has My AIDS Crisis Ended? April 18, 2010. As the annual AIDS Walk strolled through my community, I remembered the crisis mentality of earlier Walks — and how getting myself to a Walk at all no longer seemed so important. Has my "crisis" lifted? As part of this video I sat down with U.S. Congressman Barney Frank and asked him about the difference between the emotional toll to gay men, "then" and now.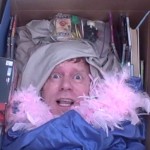 Facing Change. March 25, 2010. While packing for my move back to Ft Lauderdale from Atlanta, the chore of separating my belongings ("deciding what to keep and what to throw away…") brings up some emotions (it also brings up a face in a box, more than ready to tease me for feeling blue). I give the packing a rest long enough to get honest about the reasons for the move, and the beauty of second chances.
The Real Poz Guys of Atlanta. March 11, 2010 (originally posted on TheBody.com on February 23, 2010). Another fun evening of friendship and chocolate and secrets with my supportive group of friends in Atlanta. This time, we bake brownies and talk about everything from our doctors to our love lives, and then have Show 'n Tell! A great example of the value of strong social support for people living with HIV/AIDS.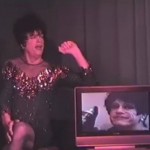 Anita Mann's Infamous TV Set Number. (Filmed in 2008). Set to Nancy Lamott's "Don't Get Around Much Anymore," my drag queen alter ego battles herself locked in a TV set in this, her finest hour on stage. This performance was taped at a fund raiser for gay and lesbians in recovery from drugs an alcohol, since Anita (and I) are in recovery from crystal meth addiction. Laughter isn't just good for my t-cells, it is also vital to my recovery from addiction!
A Facial Wasting Update. (Originally appeared on TheBody.com on February 2, 2010). In a previous video I took you along to my first appointment with Dr. Gerald Pierone to address my facial wasting, and that video focused on how my wasting affected me personally. This video, told more from the perspective of Dr. Gerald Pierone, takes you along on my third visit for facial fillers to treat my wasting (lipoatrophy) with Sculptra and Radiesse. Hope you're not afraid of needles.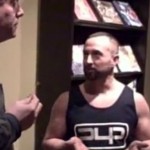 Serosorting and Sex Clubs. (Originally appeared on TheBody.com on January 4, 2010.) This quickly became my most-viewed video blog to date. Was it the intelligent discussion about serosorting (limited one's sexual partners to those who share your HIV status), or was it the guided tour of a gay sex club? Hmm. At any rate, Poz4Play sex party host Bill Trimble leads me through the titillating hallways of his monthly sex party "exclusively for HIV positive gay men." Then we have a seat next to the sling and enjoy an equally interesting conversation about the sexual choices gay men make — and why Bill believes he is providing important HIV prevention.
My Search for Meaning. (Originally appeared on TheBody.com on May 27, 2009.) Such a tiny topic, eh? And yet when you are faced with such tragedy like the AIDS crisis you can find yourself asking, "What's it all about?" I've shared my frustration with the topic and then conduct interviews with psychiatrist Dr. Jesse Peel, AIDS physician Dr. David Morris, and gay theologian Rev. Chris Glaser. Interesting food for thought.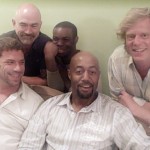 You Gotta Have Friends. (Originally appeared on TheBody.com on April 22, 2009) So many people wrote to express their appreciation of this video and its simple plot: I invited four friends over for dinner and conversation, and all of us are living with HIV. The intimacy of the conversation is real; these are, in fact, good friends of mine. We cover everything from how we disclose our HIV status to friends and dates, to what our mothers think (and which ones are supportive). Antron, Craig, Eric and James demonstrate that in the sometimes stressful world of HIV, friends really matter.
Treating My Facial Wasting. (Originally appeared on TheBody.com on March 25, 2009.) After dealing with facial lipoatrophy (wasting) and seeing it so evident in my videos, I decided to do something about it by visiting Dr. Gerald Pierone in Vero Beach, FL and being treated with injections of facial fillers. Facial wasting and fat displacement are common side effects of both HIV infection and the medications used to treat it. This topic was updated in a later video when I returned to Dr. Pierone, "Facial Wasting Update."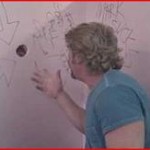 Mark's R-Rated Sex Pig Blog. (Originally appeared on TheBody.com on January 28, 2009.) Barebacking, glory holes, casual sex and disclosing my HIV status are all discussed in this bawdy, provocative episode. Aging and negotiating sex as a gay man is as funny as it is frustrating, if you ask me. My favorite part: negotiating safer sex through a glory hole. The video is notable for another, unrelated reason: I was only one month clean from my crystal meth addiction and you can still see the ravages of drugs on my face, which is a lesson all its own.
The Drug Addict Takes a Holiday. (Originally appeared on TheBody.com on January 13, 2009.) Ouch. This one is tough for me to watch. After my former partner Ben ended our relationship when I ended up in drug rehab, I visited him in the home we had shared in Ft Lauderdale and tried to make sense of our past and what may happen in our future. This video is also a visual testament to age, past drug abuse and HIV meds catching up with me, as evidenced by the lipoatrophy (facial wasting) so apparent on my face.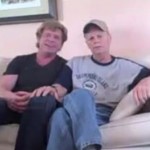 Taking Care of Hal. (Originally appeared on TheBody.com on November 20, 2008.) I never dreamed I would be spending two months in Michigan helping my oldest brother through chemotherapy. But it got me outside of my head, beyond my own HIV diagnosis, and helped me focus on helping someone else. Sometimes, that's the best medicine of all. (My brother, Harold R. King, Jr., passed away in the Fall of 2010.)
Oprah Comes Calling. (Originally appeared on TheBody.com on November 10, 2008.) In this, only the second episode of my ongoing video series, Oprah reaches out to touch me! It leads to bittersweet memories of Louise Hay (the "Hayrides" of the 1980s in West Hollywood), and of my gay brother Dick and his partner's struggle with AIDS. Also, I get an annual physical with Dr. David Morris. Interesting in that you can see me trying to find a balance between humor and helpfulness.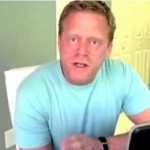 The PREMIERE of My Fabulous Disease! (Originally appeared on TheBody.com on September 24, 2008.) In September of 2008, my video series "My Fabulous Disease" debuted on the best HIV resource on the net, TheBody.com. Here is that episode, which introduces me as a gay man in recovery living with HIV/AIDS. Little did I know what video adventures would lie ahead!
Tags: acting, Aging, aids, barebacking, culture, drag, family, gay, gratitude, help others, hiv, lipo, Louise Hay, meth, Oprah, physical, physician, politics, Radiesse, recovery, Recreation, research, Sculptra, serosorting, Sexuality, testing
Posted in A LIST OF ALL "MFD" VIDEOS, Family and Friends, Gay Life, Living with HIV/AIDS, Meth and Recovery, My Fabulous Disease, News, Prevention and Policy | 1 Comment »
Thursday, February 3rd, 2011
I'm as vain as the next guy. And if the next guy happens to be modest, or straight, or comfortable in his own skin, then it's really no contest. I'm way more vain. Describing my vanity requires making up new words. Vainer. The vainiest. Psychovain.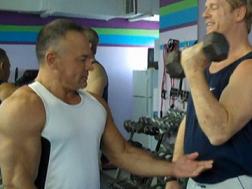 That must be the old Mark, because the new one is appearing in gym clothes standing next to HIV fitness and nutrition expert Nelson Vergel. There I am, all doughy and smiling, thirty pounds heavier after a year without a cigarette (how long do I get to legitimately use that reasoning?). But anything for you, my friends.
And besides, the meaning of fitness for me has changed, however slowly, from the size of my biceps to the overall health of my body. After a misguided youth devoted to "looking hot" and feeding my drug addiction (a period that stretched into my 40's, who am I kidding?), standing around in a gym with my gut exposed is real progress for me.
In my first video blog with Nelson ("Fitness Stud Nelson Vergel Raids My Fridge"), he ransacked my kitchen and offered great tips on eating right. In this new video, we hit the gym for a lesson on aerobic activity and weight lifting. With issues like bone density more vital for people with HIV, weight training makes sense.
Still to come: Nelson takes me on an eye-opening tour of the grocery store " and cautions me about walking down the aisles. And for more great information from Nelson, his new book Testosterone: A Man's Guide is now available through sellers like Amazon.

I'd like to extend a special thanks to The Poverello Center in Ft Lauderdale. Poverello not only provides food for people with AIDS, they created the Friends Fitness Center (photos above) and graciously allowed Nelson and I to film this video there. And speaking of filming, my friend Kai patiently worked the cameras for several hours and I appreciate it.
Thanks for watching, my friends, and please be well.
Mark
Tags: Aging, help others, hiv, lipo, physical
Posted in Gay Life, Living with HIV/AIDS, My Fabulous Disease, News | 7 Comments »
Tuesday, January 25th, 2011
There is a folder, tucked within a folder, buried deep in my computer files. I shouldn't be looking at its contents, yet I can't bring myself to delete it altogether. It is labeled MARCUS, and inside the folder is my disease.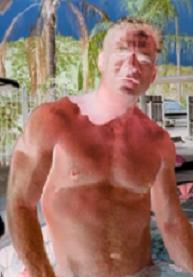 During my years of crystal meth addiction I went by the name of Marcus, at least to dealers and tricks and fellow addicts. It helped me determine who was calling my cell phone — those calling for Mark or Marcus usually had very different agendas — and Marcus even became an alternate persona as my drug addiction progressed.
When partying as Marcus, I felt confident and aloof. I took awful chances. I never met a strobe light I didn't like or a box on a dance floor I wouldn't jump on. A steroid-crazed gym regimen and the dehydration of drug abuse transformed my body into the low fat, pumped up gay ideal.
Photographs of that body, in full, preening strut, are the contents of the MARCUS folder. The pictures were my calling card for online sex-and-drug pursuits. They suggest nudity but are cropped modestly — although God knows that much more damning images of me surely exist in the dark corners of cyberspace.

In one of the few pictures showing my face, I stand under a running shower — a pitiful Playgirl pose, spray nozzle in hand — with a blank face and shipwrecked eyes. The only emotion on display, just around the edges, is a dull fear.
My life was precisely as pictured. It wouldn't be long before my drug use trumped my gym schedule, and my status in online chat rooms devolved from intriguing hottie to that crazy mess that doesn't look like his pictures.
Since then, my recovery from drug addiction has helped me understand that the Gay Strut is key to my disease. It is a sly porthole back to raging insanity.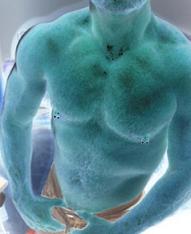 Explaining all this feels idiotic. What vanity I possess, asking you to gaze upon my former, overwrought beauty as I complain about the consequences. It feels like an invitation to tell me how much healthier I look now, or that recovery is "an inside job." I know this. I'm just sharing the curious road that got me here.
My recovery depends on healing my mind, body and spirit. At the moment I'm two out of three.
My spirit is happy today. My smiles are joyful and plentiful. My mind is clear, although I don't kid myself, there are remnants of a brain pickled in methamphetamine for many years. But healing is underway, and my mind and spirit are enjoying the process.
Only my body lags behind, injured, resentful, and suspicious of the path to well being. I'm sedentary and stubborn. I relate being physically fit with something traumatic that once hounded and eventually ruined me.
I want to be healthier, and to control my weight and rising cholesterol. I need to fix this, I tell myself, but I'm afraid to fix this. There's the potential that I'll go back to a lifestyle more horrible than my expanding waistline.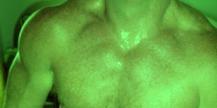 It's good to get in shape again, I tell myself with sincere intentions. The treadmill is really taking off the pounds and I should start weight lifting again and hot damn, that muscle recall really works just look at my arms and I should buy new tank tops and work out even harder and get steroids prescribed again and what's wrong with hanging out at a bar shirtless and shooting pool and sure I'll do one hit of that, thanks, and man this body of mine would look damn hot at a sex party right now and who's your dealer and do you have needles…?
Getting back in shape is an easy call. Except my mind puts physical fitness on the same crazy train as my drug addiction.
There is a solution. There always is. And I'm working on it. The fact I acknowledge my insanity is a good start. Now I can begin the process of teaching my body new tricks.
There are traps on the road to recovery, as anyone getting clean and sober will tell you. I'm much better at seeing them clearly than I used to be. But the vigilance it requires is a full time job.
I get afraid that a dangerous choice might look perfectly innocent. Or be a reasonable part of life. It could be a healthy choice, even, at least for you.
But sometimes, my very reckoning can look as pretty as a picture.
———————————————————————
I felt obliged to show some of the Marcus photos, but have cropped and altered them into something less decadent. Any similarity to pictures you may have seen in online chat rooms is purely coincidental. This topic is also something I've done my best to separate from my series of fitness videos with expert Nelson Vergel. Why burden the guy with my insanity? Thanks for reading, and I hope you'll share this. — Mark
Tags: Aging, culture, gay, meth, physical, recovery
Posted in Gay Life, Meth and Recovery, My Fabulous Disease | 17 Comments »