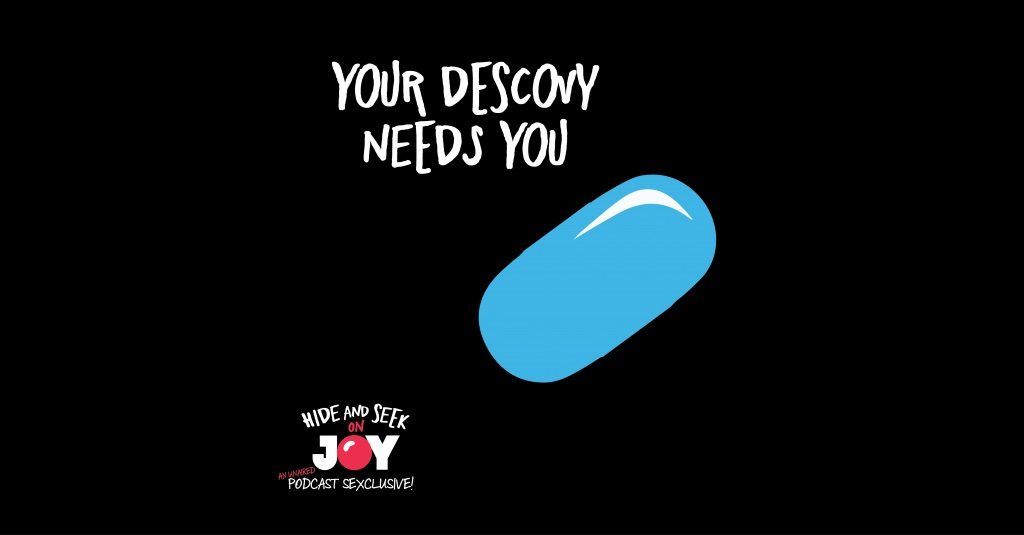 There is a lot to unpack about this week's FDA Advisory Panel hearing on Gilead's new cash cow option for pre-exposure prophylaxis (PrEP), Descovy. I want to point you to the coverage that best suits you, including terrific reporting from an Australian radio show (!) that typically focuses on kinky sex (not that there's a damn thing wrong with that), and my own audio interview with PrEP activists here in the war zone United States.
First, you'll find a good journalistic overview of the hearings – which recommended Descovy be approved for gay men and trans women but not for cis women, for whom little research has been conducted – by checking out the coverage at MedPage Today. It includes this quote from AVAC's Mitchell Warren:
"This is creating a two-tier system," Mitchell Warren, executive director, AVAC: Global Advocacy of HIV Prevention, told MedPage Today immediately after the vote. "A label for F/TAF [in MSM, but not women] could enhance disparities and have quite deleterious effects on the AIDS response. It will be interesting to see how the FDA responds."
There were documents galore submitted in advance to the panel by various advocacy groups, including this joint statement from Treatment Action Group and PrEP4All, and another from AVAC. And of course there are reams of documents outlining the research done by pharmaceutical overlord giant Gilead, who owns the drug Descovy (or do taxpayers, who paid for the research? Dip into that rabbit hole here.)
As always, keep an eye on the PrEP Facts: Rethinking HIV Prevention and Sex page on Facebook, always brimming with debate from advocates, users, and concerned others. POZ Magazine did their usual strong work on the hearings, too.
Meanwhile, yours truly was actually on the scene at the hearing, held Wednesday at the FDA in Silver Spring, Maryland. While the Gilead scientists droned on testified, I did a fast and fascinating interview with Jeremiah Johnson of Treatment Action Group and James Krellenstein of PrEP4All, wherein I ask all the basic questions that people like me – not terribly informed but willing to learn – are wondering. If that person sounds like you, take a listen here.
Mark S. King at the FDA Panel Hearing with Jeremiah Johnson and James Krellenstein:

Finally, my favorite coverage of this whole thing was "Your Descovy Needs You," an episode of Hide & Seek, a radio show on Australia's JOY 94.9. Yes, it could be the accents. But truly, in thirty minutes the show manages to explain the advantages and disadvantages of Truvada and Descovy, the sneaky patent maneuvering of Gilead, and interview a couple of HIV doctors who give frank advice for the person who just wants a damn PrEP pill to take. Within their 30 minutes, they include my full interview with Jeremiah and James, so this might be your best stop for the whole shebang, clearly explained.
Here's "Your Descovy Needs You" from JOY 94.9:
I'm no physician or expert, thank goodness, but a couple themes become clear from all the reporting above: if Truvada works for you without side effects, take advantage of its generic status coming in 2020. Gilead wants you to believe Descovy is markedly better, but take this with a grain of salt and an eye toward Gilead's stock prices. Do your homework, consult with your physician, and always monitor your labs for any signs of side effects.
Thanks for reading, my friends, and please be well.
Mark
Comments