The big picture view of monkeypox in this country has been fraught with heated debate, acrimony, homophobia, and anxious uncertainty about vaccine strategy and distribution. And that's just on social media.
What a breath of fresh air, then, to witness a ground-level view of public health workers facing monkeypox head-on in real time. Whatever their own opinions of monkeypox public health politics might be, those were not on display when I arrived at the DeKalb County Health Department for my vaccine. Instead, I saw dedicated public servants in action, getting it done, free from the cacophony of politics and derision. It was glorious. 
No one was more grateful, giddy might even be the word, to get a monkeypox vaccine than me. True, I barely fall within the titilating parameters of "how many sex partners have you had in the last two weeks?" Let's just say that my husband gave me two choices: get vaxxed or get fixed. I chose the former.
Having won the monkeypox lottery earlier this week by trolling the health department site and pouncing on an available appointment, my husband and I arrived at the DeKalb County Health Department early for our morning slot. We were greeted by what would become the norm for the next hour: cheerful health department staff members with smiles breaking out from under their paper masks. 
They seemed as excited as I was. Over the course of our visit, we were ushered from one checkpoint to the next, treated with friendly care. First the paperwork, then the registration, then the exam room for the shot, and finally, the chill space for 15 minutes to ensure we had no adverse reaction.
The other vaccine attendees (guests? we felt like guests.) were definitely men who identified as gay, if my gaydar is accurate, and the overwhelming majority were Black or otherwise men of color. That was also encouraging, considering Georgia's demographics of monkeypox cases reflect our population – a strong majority of African American residents – which differs from the national picture.
Noreen Mirza, an HIV/STD Prevention Specialist for the DeKalb County Health Department, floated from one area to the next, reassuring people and seeing that we were comfortable.
"We wanted our clinic to be as efficient as possible," Noreen told me, as I waited my fifteen minutes to be sure I didn't fall out after my shot. "We have been conducting this clinic every Thursday and Friday for the last four weeks. We've been practicing for this." The clinic has already vaccinated more than 1,000 people. That pace will surely accelerate with the arrival of more vaccines.
"We are here to serve this community," Noreen said. "We're trying to give everyone the best experience possible. I feel like the MSM community is underserved and underacknowledged, and it's really important for everyone in our community to feel safe and important."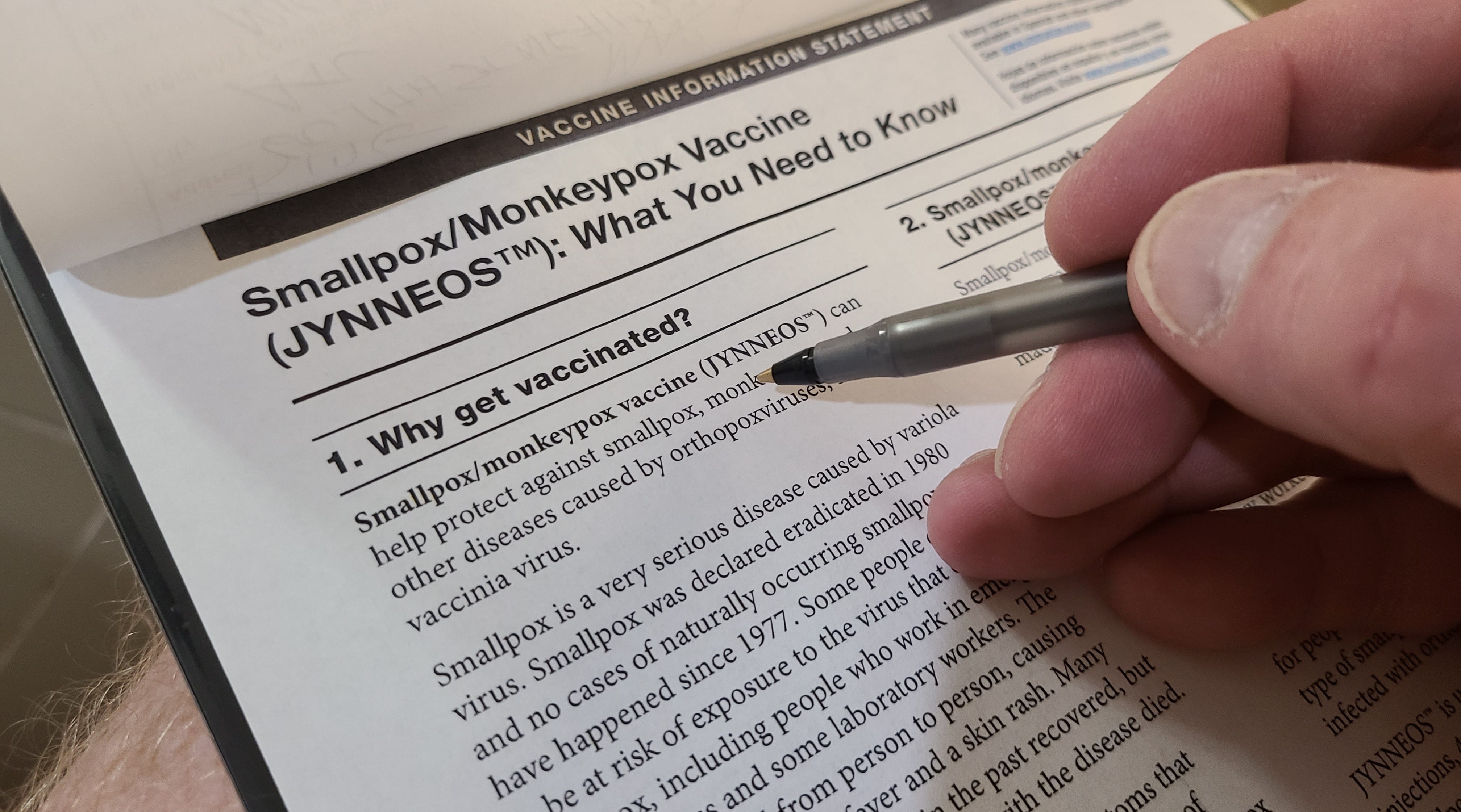 Noreen also has a captive audience, with so many people streaming through their doors during these clinics, and the health department is taking every opportunity to enhance their wellness education. We were given goodie bags with flyers about HIV testing and PrEP, along with a healthy supply of condoms. 
The health department is also making a full menu of other testing available, including all sexually transmitted infections and COVID. 
It's true that metropolitan Atlanta, where DeKalb County is located, is an oasis in an otherwise conservative state without adequate public health resources. It makes me cringe to imagine the treatment other people might be getting in clinics across the country.
But not today. In this clinic, in this Georgia county of DeKalb, all is well.
Mark
Comments