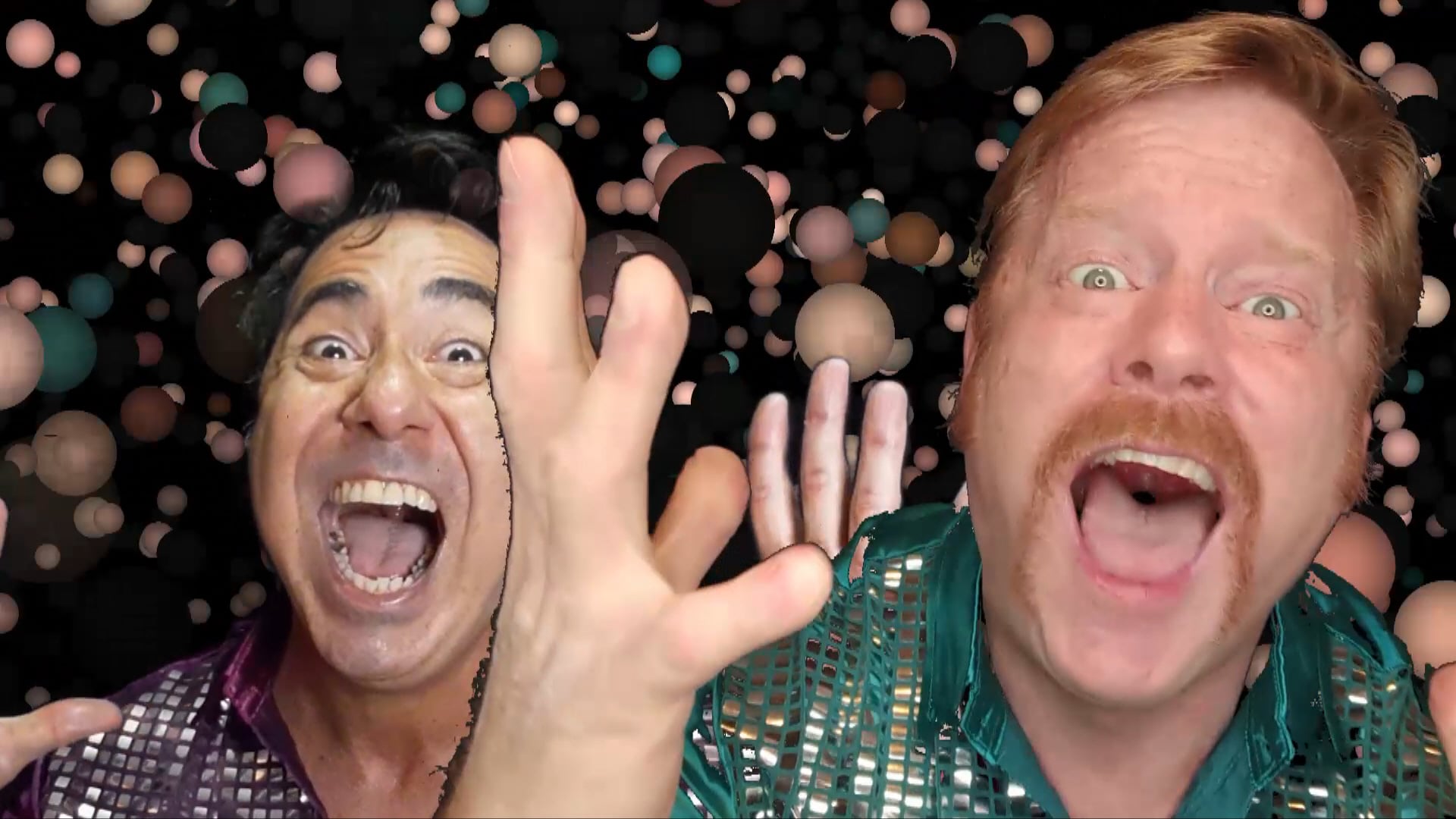 When POZ Magazine began work producing their online series, "POZ at Home," editor Oriol Gutierrez came to me with a question. Would I like to come up with something, together with my friend and performer Charles Sanchez, that could be an entertaining coda to their first episode?
What resulted is a three-minute gay disco freakout, sung to the tune of "Enough is Enough" and dropped into a sequined blender. In other words, pretty much what Charles and I had in mind. Just because I've become an award-winning journalist doesn't mean I have lost my willingness to make a fool of myself. Why change now?
Beyond pointing out the insanity of our current President, the message of the video is that, to quote a popular meme, "This isn't our first pandemic." We, as people living with HIV, know a thing or two about adapting to trying times. We have the strength within us. I am enough. You are enough. We are enough.
The video served as a welcome giggle after a bracingly raw first episode of "POZ at Home," which also featured HIV activist Venita Ray. The George Floyd protests had just begun when the episode aired live, so our conversation focused on processing the murder and its aftermath. Venita is a Black woman living with HIV and the matriarch of a family; her perspective is as enlightening as it is heartbreaking. Be sure to check out the episode, and watch the whole series on the POZ Magazine Youtube channel.
Charles Sanchez deserves kudos for his vision and ideas for our music video, as well as video editor Linus Ignatius, sound engineer Brian Lydell, and parody lyricist Michael Forman).
Charles and I put this together over the phone, taping our segments in our respective homes, as one does these days. It's the sort of creativity we have all come to expect from the writer and star of the web series, Merce, the musical comedy about a gay New Yorker living with HIV. You can watch every ten-minute episode of Merce right here, right now, and you really must.
Thanks for watching, my friends. I know this is all getting frustrating. Hang in there. Are you registered to vote?
Please be well.
Mark
p.s. Need a lift from the COVID blues? I did, so I watched Mucho Mucho Amor: The Legend of Walter Mercado on Netflix. Pure love and joy.
Comments