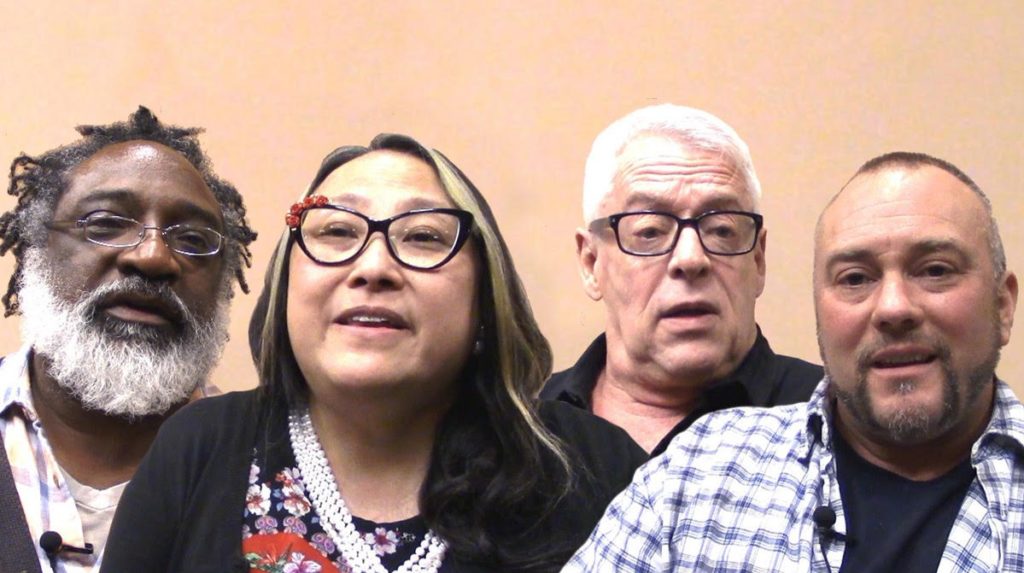 "I have HIV antibodies older than you."
— Mark S. King, when having to contend with anyone under 35 years old
Just in time for the annual HIV Long Term Survivors Awareness Day on June 5, The Reunion Project has released a new video in which people who have lived with HIV for decades discuss their legacy. It's quite a remarkable thing, to watch a parade of faces filled with history as they consider what they have accomplished since the pandemic began.
Much has been written by long term survivors about their singular experience, of course, including my own essay for POZ Magazine, "Surviving Life Itself." But rarely do we get to watch a diverse collection of them reveal their lives to us, as this video does. The sum effect is something altogether moving. We're watching lived history, the kind of archive you might find about the survivors of a world war.
And yet, because we are dealing with HIV after all, the veterans on display here have the courage and resilience that only the truly marginalized can convey. They never got a ticker tape parade. Many were never celebrated at all, not before, not during, and not even since the health crisis began.
There's really no sense in my explaining them explaining themselves. Just watch.
The video was produced from interviews conducted at a summit hosted by The Reunion Project in Palm Springs, California. The Reunion Project has held several weekend summits around the country specifically by and for long term survivors. The events consist of a mix of facilitated discussions, panels, and presentations led by key researchers, advocates, and long-term survivors of HIV and AIDS. With support from Bristol-Myers Squibb, Gilead, Merck, Walgreens, and
Test Positive Aware Network. 
 The Reunion Project has been to Chicago, IL, Palm Springs, CA, Philadelphia, PA, Ft. Lauderdale, FL, Atlanta, GA, and Seattle, WA. Check out
their site
or
Facebook page
for news and upcoming events.
The Reunion Project has also just released a report, "Creating a Framework for HIV Survival," that is available to the public and should be a tremendous guide for addressing these issues in their own community.
Another video created from the Palm Springs event was released two months ago, in which a different mix of long term survivors discuss what they believe has contributed to their longevity. Watch it below:
History often repeats itself because nobody took note of it the first time around. By producing videos like this – or every time someone living with HIV tells their story to an audience of one or a hundred – we are preserving something precious that has real value.
I sound overly reflective myself, perhaps. As I wrote in "Surviving Life Itself" in POZ Magazine:
I am sensitive to the passage of time because I have seen lives with great promise left unfulfilled. I may no longer fear dying, but I am sorely afraid of not taking full advantage of these precious additional years that were once unimaginable. Regrets, the things unsaid and undone, are what frighten me and urge me onward.
Today, I have no such regrets. I offer these videos as testament, and our great work continues. I hope you will share them widely with your friends and networks.
Thanks for watching, and please be well.
Mark
Comments