Richard is handsome and adorably shy. His sister began emailing me a few months ago, wondering if her brother might enjoy the HIV Cruise Retreat, because he isn't able to disclose his status comfortably in his fairly small town.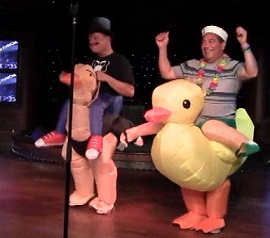 On the last night of the cruise I gave him an award for "Sweetest Backstory," explaining to the crowd that his cruise ticket was a Christmas gift from his sister, who clearly loves him very much (the awards are really just a silly way to acknowledge various people on the ship). He accepted the award with tears streaming down his face, while dozens upon dozens of new friends applauded heartily.
It is that fellowship, that embrace of our lives and all that we are, that best describes the week-long event on the high seas.
For seven days, I lived in a state of enhanced gratitude. For my life, my health, and for the people who organize the retreat.
Sailing from Ft Lauderdale to various islands of the Caribbean, the Cruise Retreat included more than 200 gay men, women and our supporters. We feasted on non-stop food and the loving embrace of friends old and new.
Along the way, there were games, shore excursions and even budding romances. The protective walls that often surround those of us living with HIV came crumbling down, replaced with new relationships, email addresses and phone numbers. By the time we docked back in Ft Lauderdale, hugs were long and new confidants had been established.
I don't expect that everyone has the ability to afford the trip, but the message of the event – reach out for support and friendships where ever you might find them – echoes in my mind and heart today.
Thanks for watching, and please be well.
Mark
PLUS…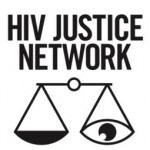 The amazingly prolific HIV advocate and criminalization expert Edwin Bernard has announced the launch of the new web site for the HIV Justice Network, and it is the most comprehensive internet site devoted to the global issue of criminalization. Please join their site for updates or "like" their Facebook page. If you have any doubt that criminalization is the defining HIV issue of our time, then please read (and share!) the recent Huffington Post article by Sean Strub (founder of The SERO Project, which also has a Facebook page). Sean succinctly lays out the insanity of non-disclosure laws and why they should make us all nervous (and how we can participate in advocacy efforts).
Comments