July and August were almost frantically productive for me, and I've followed it by the longest period of, well, nothing, since I began producing this blog. Sorry. Sometimes an HIV guy just needs to lay around and catch up on Top Chef and Real Housewives (God bless you, Bravo).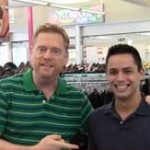 Hopefully you caught my most recent videos, such as the my examination of activism in "Should AIDS Activists and Pharma Just Get Along?" (complete with red paint foisting), or the video update on my facial filler procedure with Dr. Gerald Pierone (very informative but not for the squeamish), or the helpful tips for saving money with the knowledgeable Jason King (right) of AIDS Healthcare Foundation, whom the camera adores, and about whom I am harboring a jealous resentment (I may be petty but my grammar is pristine). And finally, it's always ironic when hours of video editing can't compete with one written posting the comes straight from the heart, like my tribute to Facebook putting my life together again.
But moving on.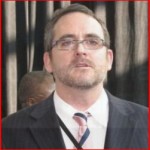 If anyone deserves being highlighted in the media for his commitment to HIV prevention, it's Jim Pickett of the AIDS Foundation of Chicago. In a well-written profile of Jim in the Windy City Times, you can follow his journey from waiter to activist to the man touting rectal microbicides as the next best weapon in our HIV prevention toolbox (I keep finding myself wearing a sticker proclaiming "I have Rectal Pride!" after visiting his booth at conferences). I've admired Jim's work for years and this fun profile explains why. "Expecting everyone to use condoms all the time is ridiculous," said Jim in the article. "People don't want to use condoms their whole life. As great as they can be, there are a lot of issues with condoms."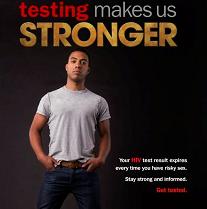 At the recent 2011 HIV Prevention Conference in Atlanta hosted by the CDC, I was thrilled to meet some of the dedicated members of the HIV/AIDS prevention team. What was even more satisfying was seeing their new prevention campaign targeting black MSM's ("men who have sex with men," who don't always identify as gay). To date, there have been limited data about the factors contributing to the high burden of HIV among black MSM, particularly those who are young " and yet the latest CDC data show that new infections among this group are increasing every year. Fortunately, the CDC is focused strongly on this population, and previewed a major new campaign being developed to increase HIV testing among black MSM " called "Testing Makes Us Stronger" " as the next phase of its ongoing Act Against AIDS campaign.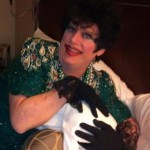 Thank God I'm clean and sober and alive today. If I was still an active crystal meth addict, I would have missed an astounding recovery conference during Labor Day weekend, which introduced me to some amazing people and strengthened my resolve to keep working to restore and rebuild my life. While I'm always coy about which method of recovery I have chosen (I don't wish to promote one over another), I will tell you that my camp alter ego Anita Mann (left) wasn't coy at all, and — get this — she actually sang live during one of the evening's entertainments. Alas, neither she nor I sing very well, but the message of recovery is clear, and she shares some funny, wise words with the audience after her song. Watch the clip here, but be kind.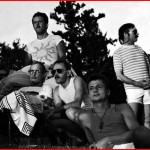 The emotion of "We Were Here," the documentary about the darkest days of the AIDS epidemic and its effect on a group of gay men, can be felt just by reading the reviews, like the rave it just received in The New York Times. I'm almost nervous to see it because I know the trauma and grief it could summon, but I also know I absolutely must. If you can't find it playing at a festival or cinema near you, then for goodness sake, go directly to Netflix or some other DVD rental site and put it on your list. I often speak of honoring the past — in fact, my favorite video on this site, "Once, When We Were Heroes," recounts those days and is always worth another look.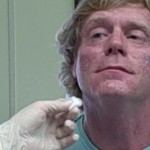 My (healthy?) fixation on repairing my facial lipoatrophy (also known as facial wasting) continues, and I am pleased to report that I have begun treatments with Artefill, the "permanent facial filler" product, under the continued care of Dr. Gerald Pierone in Vero Beach, Florida. My past treatment with other products is well documented, but I've got to say that these results are well beyond those of Sculptra or Radiesse, truly. The bad news: Artefill is not approved specifically for lipoatrophy, so there are no patient assistance programs for those of us with HIV, making the treatment expensive (in the thousands of dollars). While I don't expect many of my fellow HIVers can afford it, I felt compelled to share with you the very positive results.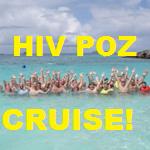 I am the MC for the annual HIV Poz Cruise Retreat, set for this November 5-12 to set sail from Ft Lauderdale. There was such an abundance of fellowship and acceptance last year that I had to do it again. There are sometimes last-minute rooms and cancellations, so if you would like to check it out be sure to visit the web site. You can also watch my video blog from last year, which gives you a great feel for the event and the fun people aboard. Kudos to the dedicated Paul, a long time AIDS advocate and man living with HIV, who has shepherded the cruises for the last nine years.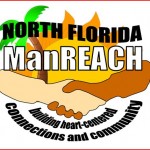 Some of the most progressive events for building gay male community and preventing HIV are being developed in the Florida panhandle, of all places. On Monday October 10, I'm honored to be participating in the "Our Gay Generation" forum for gay men in Pensecola, which will explore what it means to be a healthy, satisfied gay man today by looking at our past and rededicating ourselves to one another. Sponsored by the Oasis Community Center (and Butch McKay, the formidable force behind the annual Positive Living conference), the forum transcends political issues like gay marriage, and focuses instead on personal satisfaction, community, and the value of friends. Later in the month, the same group will host a ManReach retreat for 40 gay men at a remote retreat center. Contact Oasis for more information on either event.
Whew! Okay, I'm caught up. Thanks for your patience, my good friends, and please be well.
Mark
Comments